Kia ora! Let's talk about New Zealand travel. With two unique main islands, 14 national parks and many diverse cities, there is much to do and eat in this country. This country has among the most picturesque and photogenic places on earth so prepare to take some exceptional shots during your travel to New Zealand—after all, its Māori name is Aotearoa, usually translated as "Land of the Long White Cloud".
New Zealand Travel: 5 Attractions of the North Island


To help you make the best possible New Zealand travel plan, we'll first go through the New Zealand travel restrictions, followed by a fun (and factually accurate) overview of this country, and the top things to do in New Zealand's North Island, as well local cuisine that you must try.
Note: This post will focus on the North Island, so be sure to check out our next post on the South Island! Together, these two articles will help you cover the best places to visit in New Zealand.
New Zealand Travel Restrictions


New Zealand implemented strict border controls to prevent the spread of Covid-19 in the last two years. However the country will fully reopen its borders to foreign visitors from July 31, 2022.  Besides being fully vaccinated, visitors must complete the New Zealand Traveller Declaration before travelling and be issued a New Zealand Traveller Pass. As of time of writing, the government has pre-departure testing requirements.
However this requirement is expected to be removed before the country reopens to visitors. Visitors who arrive in New Zealand will be given a pack of 2 rapid antigen tests (RATs), with instructions on how to use them, at the airport. You must self-test on the day you arrive in New Zealand and on Day 5 or 6. Results should be reported via email to the New Zealand Ministry of Health.
New Zealand Travel: Some Fun Facts


Looking to travel to New Zealand? Here are some fun facts about beautiful Aotearoa:
There are two main landmasses that make up New Zealand: the North Island (Te Ika-a-Māui) and the South Island (Te Waipounamu). There are also over 700 smaller islands.

New Zealanders are affectionately known as kiwis. The kiwi is a flightless bird native to the county, also its national symbol.

The indigenous

Māori culture

is a core component of New Zealand's national identity. We highly recommend experiencing Māori culture and food during your travel to New Zealand.

One of the first two climbers to reach the summit of Mount Everest was a Kiwi! This is Sir Edmund Hillary and Sherpa mountaineer Tenzing Norgay. 

The clearest lake in the world is found in New Zealand's South Island. The Blue Lake, sacred to the Māori, is almost as clear as distilled water.

Don't be afraid to strike up conversations in Aotearoa. Casual chats at the market or bar could lead to insider knowledge on where to go. You will also make new friends.
Top 5 Things To Do In New Zealand (north Island)
1. Visit a Young Volcanic Island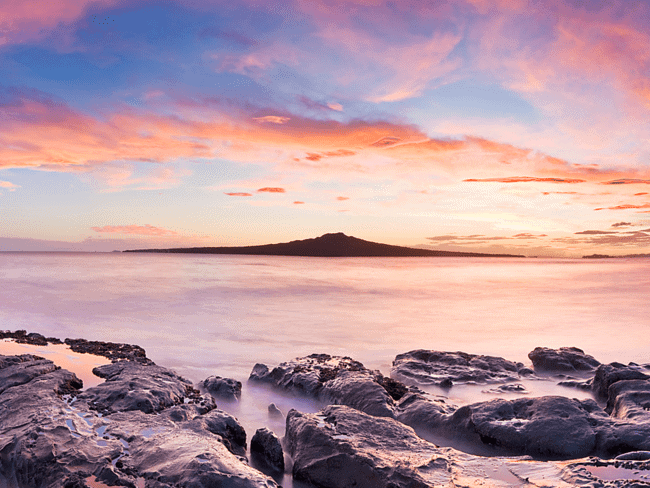 Emerging from the sea only 600 years ago, Rangitoto Island is a much loved boating destination and a popular day trip for walkers. It is also an Auckland icon, New Zealand's youngest volcano and home to the largest Pohutukawa (aka the New Zealand Christmas tree) forest. Use a daily ferry service to get to Rangitoto Island and spend a day exploring various walks. The most popular summit track offers breathtaking 360-degree views of Auckland, the most populous city in the country.
Consider taking an evening guided kayak trip, which includes a hike where you can watch the sunset from the summit of Rangitoto Island, before paddling back under the stars. A complete experience which makes it one of the best things to do in New Zealand.
2. Gape at an Enormous Sea Monster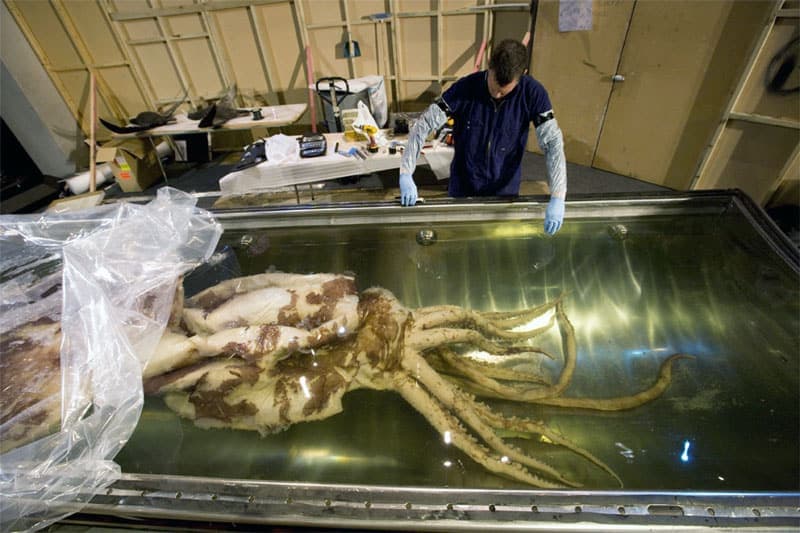 You may be familiar with squid, but not a specimen like this one. New Zealand's Te Papa Museum, located in Wellington, has the biggest colossal squid on display in the world. This behemoth was caught in 2007 and weighs about 470 kg. You can learn about its bizarre anatomy and what it eats at the museum.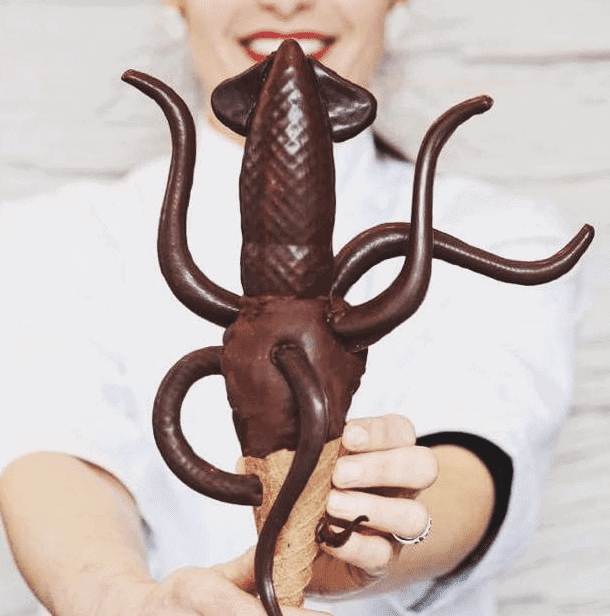 Top off the squid experience with a colossal squid ice cream at Giapo Ice Cream, located on Gore St. in Auckland. Designed using 3D printing technology, this squid-shaped ice cream is best enjoyed with music. There is also a white chocolate version and other amazing treats such as brookie pie, hokey pokey cookies and gluten-free pastries.
3. Go Caving with Glow Worms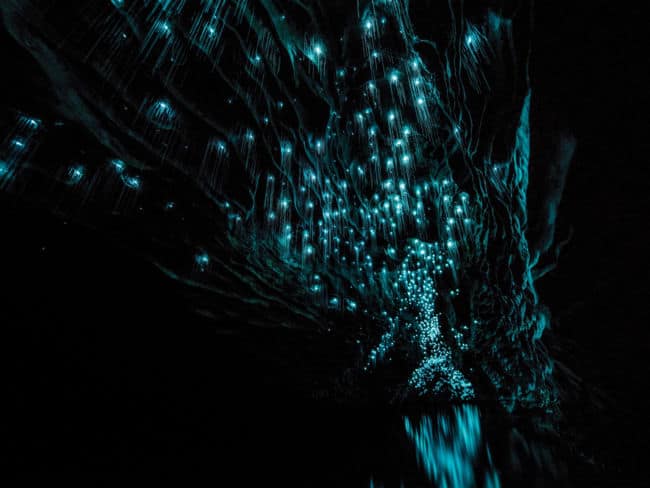 Do not miss the Waitomo Caves when you are on the North Island. This is a labyrinth of caves, sinkholes and underground rivers. The glow worm grotto casts a magical light of over a thousand glow worms, like a miniature galaxy of tiny living lights. Definitely one of the best places to visit in New Zealand. The adventurous can go by foot, zip-lining into the caves with glow worms lighting the way, before climbing underground waterfalls in the dark. The less extreme option is to simply sit back and admire the show on a guided boat ride.
Note that the town of Piopio, a filming location seen on The Hobbit: An Unexpected Journey, is nearby. This brings us to the next to-do in your New Zealand travel adventure on the North Island.
4. Experience the real Middle-earth
It's more than movie magic at the Hobbiton Movie Set, in the heart of the Waikato region. Seen in both The Lord of the Rings and The Hobbit trilogies, it is an experience like no other, so take your time to appreciate every detail in this fairytale-like locale. This is one of the best places to visit in New Zealand, and thanks to the Peter Jackson films, among the most-visited filming locations in the world.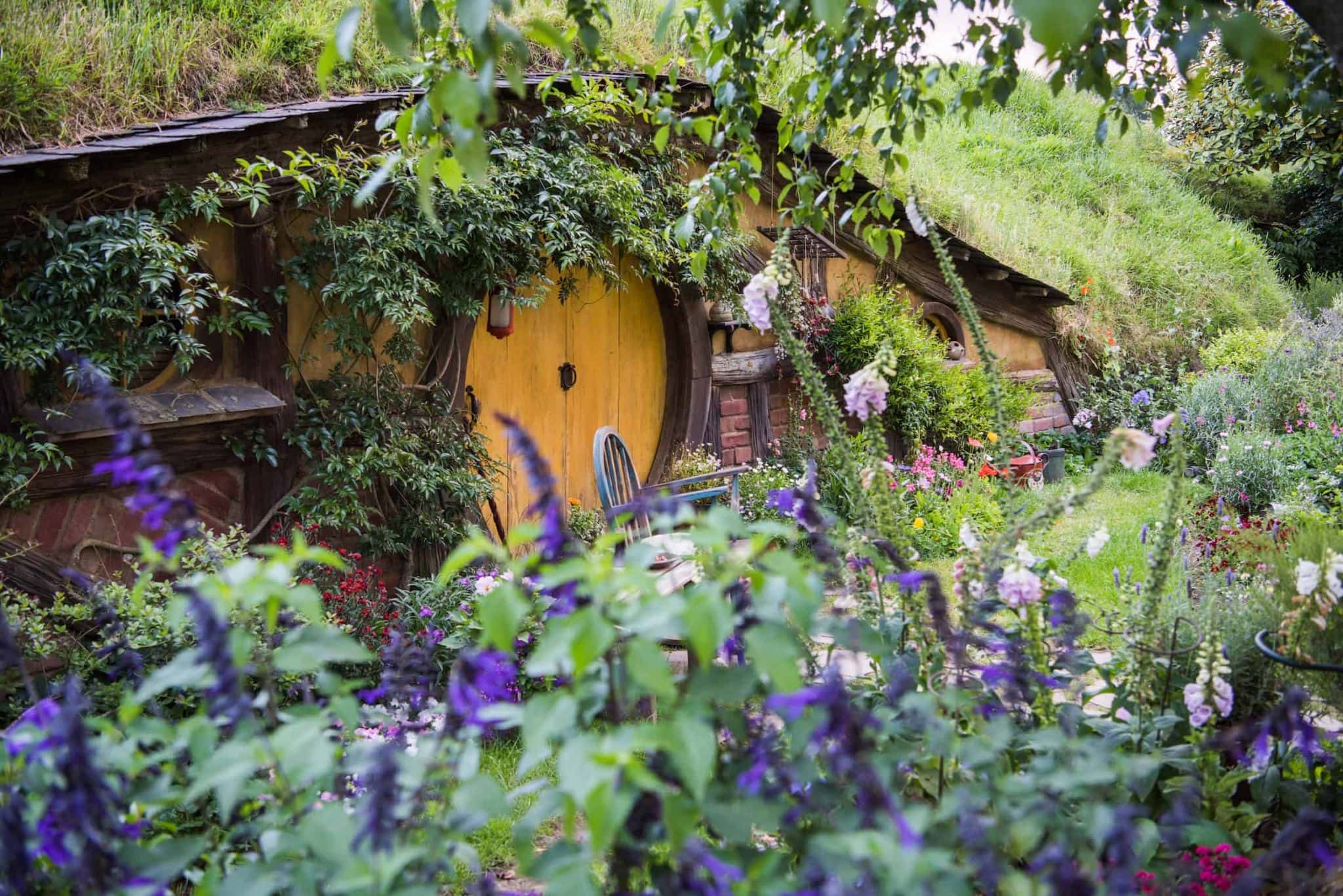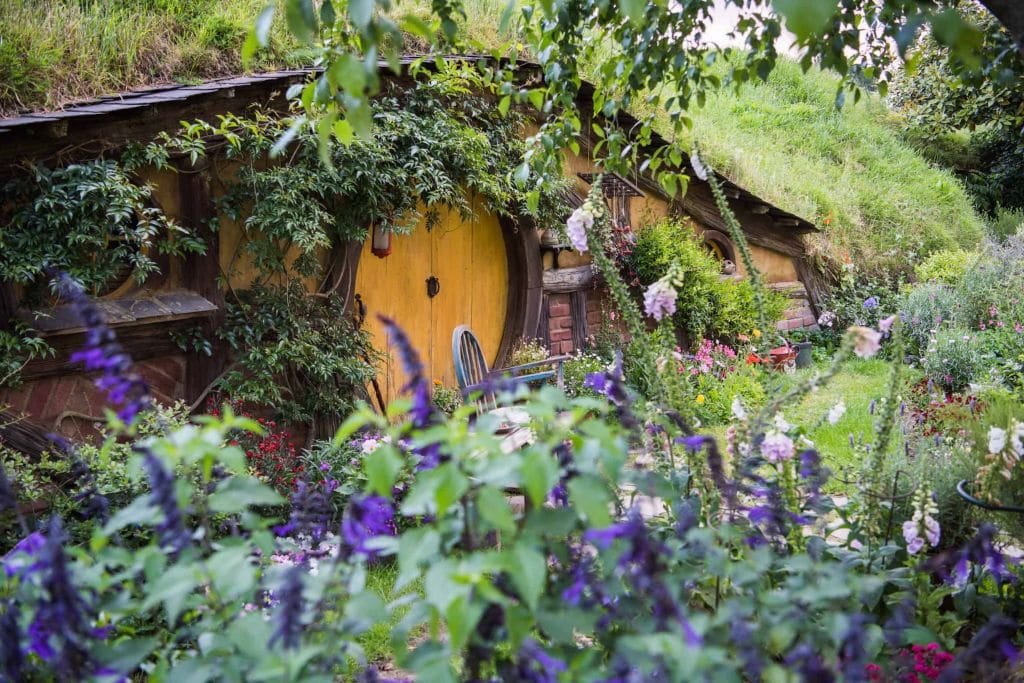 5. Soak in healing geothermal waters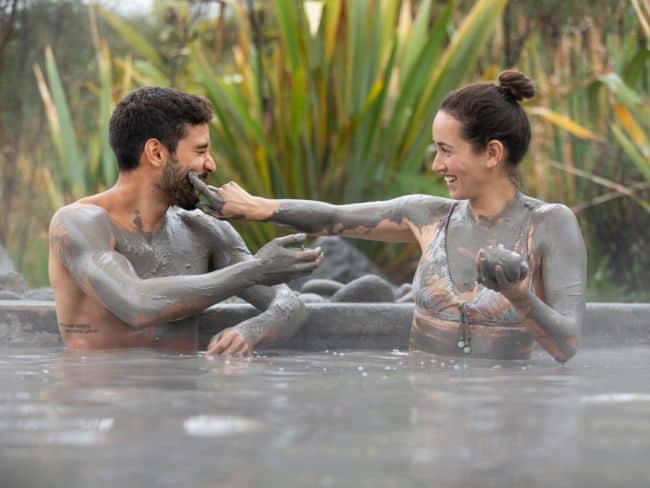 Rotorua's naturally hot and therapeutic waters are perfect for relaxation, health, wellness and beauty. In what could be the world's best spa facilities, powerful geysers, colourful volcanic lakes, and bubbling mud pools can be found sprouting from otherwise innocuous-looking parks around this central North Island town. Among the most popular places to view these otherworldly natural attractions are Hell's Gate Geothermal Park and Wai-O-Tapu Thermal Wonderland. Rotorua also features a thermally heated public swimming pool, and a number of luxurious thermal spas.
New Zealand travel: Top 4 Things To Eat on the north island
Trying local fare is definitely among the top things to do in New Zealand. Fortunately, there is so much to enjoy. Here are 4 gastronomical experiences to add to your New Zealand travel plan.
1. Overeat at a hāngī


Let's start with the traditional Māori hāngī, Māori cuisine at its finest. This refers to meat and vegetables slow-cooked in an underground oven. Hāngī is saved for more special occasions mostly because it takes all day to prepare! You will be overfed but extremely satisfied at hāngī buffets if you explore Maori cultural experiences. Do look out for and try a kumara—often referred to as sweet potato although it is neither potato nor yam—a popular tuber brought to New Zealand by the early Māori settlers, and a must-eat in New Zealand.
2. Eat all you "sea"


With more than 14,000 kilometres of coastline, it's no wonder New Zealand is home to some of the best seafood in the world. You can find rich crayfish, succulent king salmon and tasty green-lipped mussels. Also look for kina, a type of sea urchin with a hard spiky outer shell, which belies a flesh with smooth texture and an almost buttery taste. It has been a New Zealand delicacy for centuries.
3. Go for classic British fare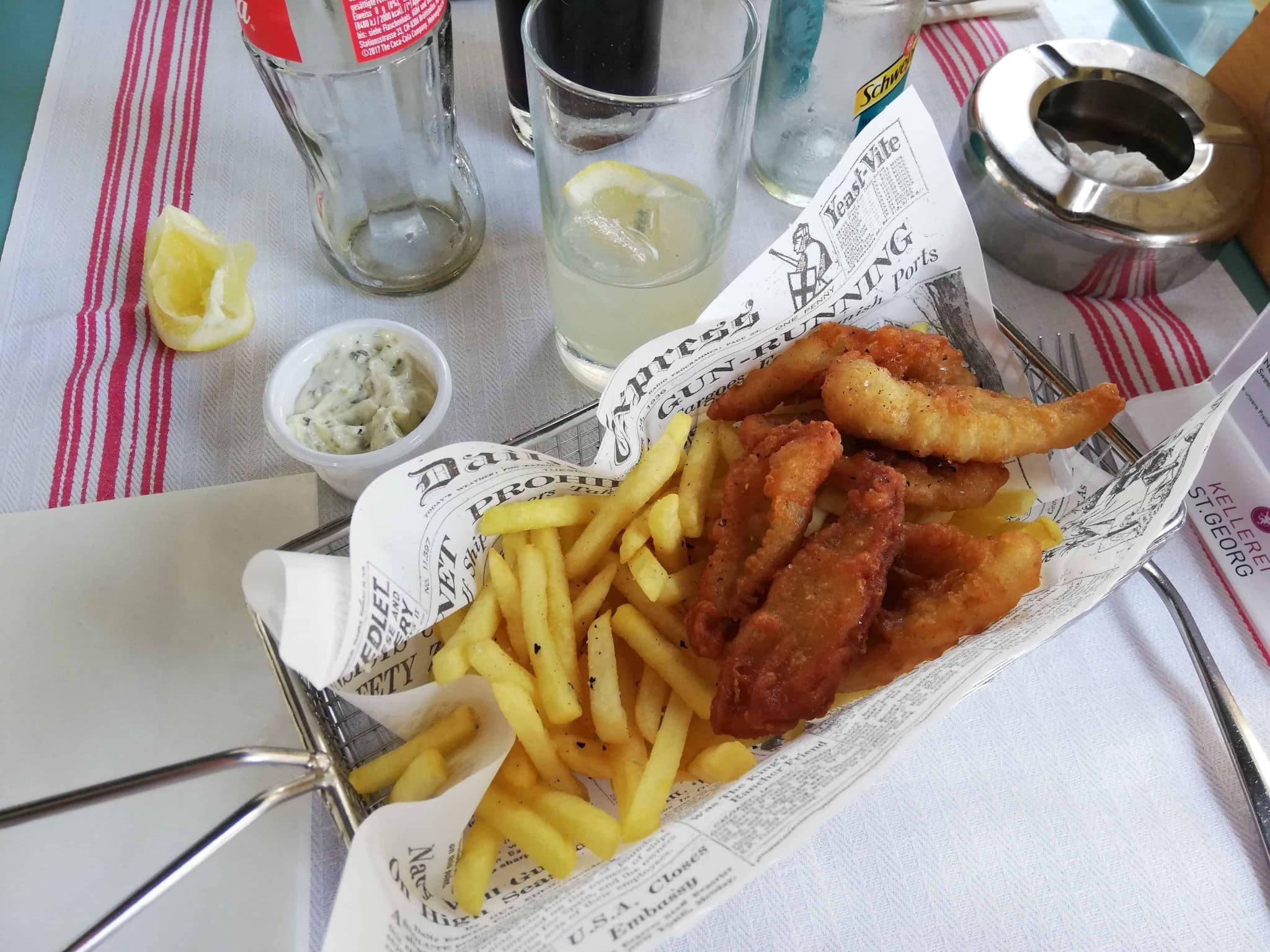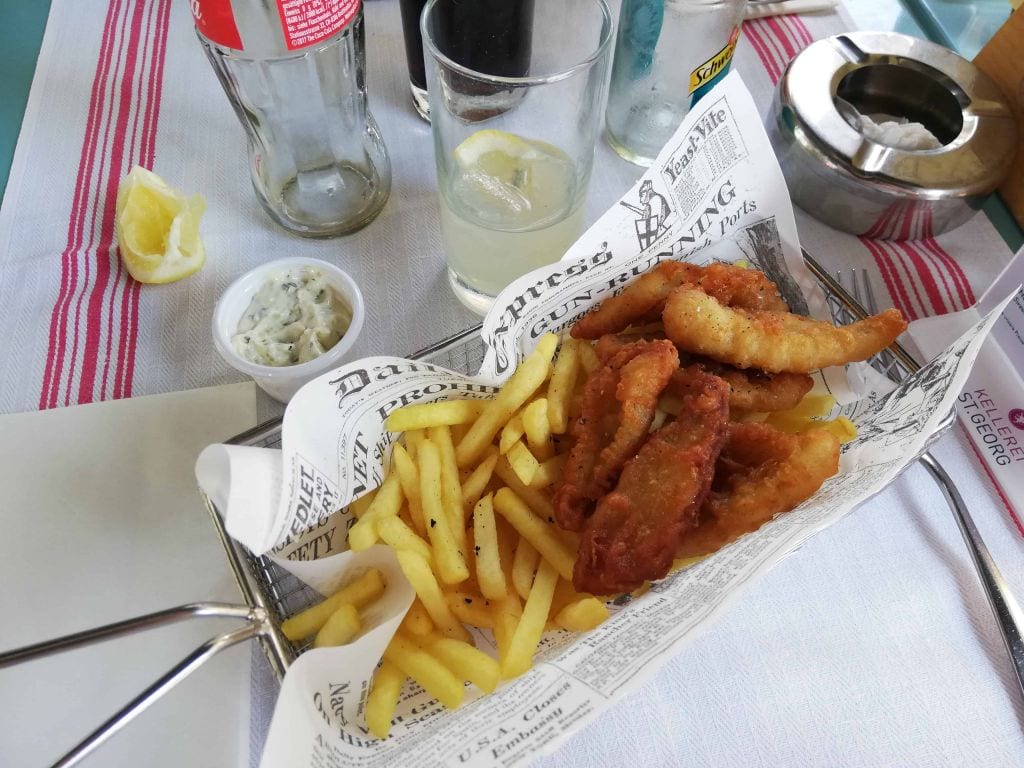 As New Zealand is literally surrounded by fresh seafood, you can probably find the world's best fish and chips here! A simple meal of fried battered fish and chips (fries) can be found across the country. On the North Island, we recommend going to Bobby's Fresh Fish Market in Tauranga and FishSmith in Auckland.
4. Eat a Kiwi in a burger (just kidding)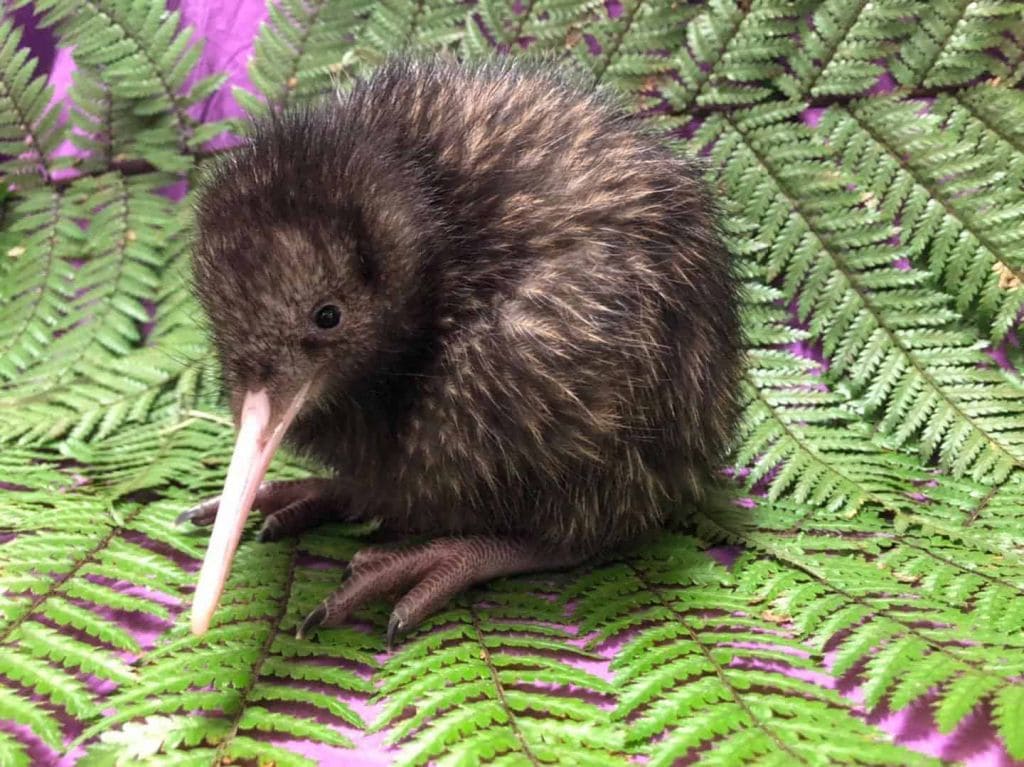 The New Zealand Kiwi burger contains no bird! But what is it? This staple of New Zealand cuisine has beetroot and a fried egg along with your standard burger patties, lettuce and everything else that goes between two burger buns. You can find it in McDonald's and other well-known burger joints such as BurgerFuel, Fergburger, and Burger Wisconsin.


New Zealand is a bigger country than most people realise. But it is fairly easy to get around as attractions are accessible by car, and only a few hours' drive apart. You can get in touch with us to plan the best possible New Zealand travel itinerary. For more on the best places to visit in New Zealand, head on to our next post on the South Island.
time to travel to New Zealand!
You may also be interested in: