Typically, New Zealand travel plans consist of sojourns across both the North and South Islands. With vast mountain ranges, steaming volcanoes, and sweeping coastlines, it is a beautiful country, and its Māori name Aotearoa fittingly translates to "Land of the Long White Cloud". New Zealand's South Island hosts some of the purest natural landscapes in the world—truly the best playground for nature lovers, thrill seekers and adventurers.
New Zealand Travel: 5 Highlights of the South Island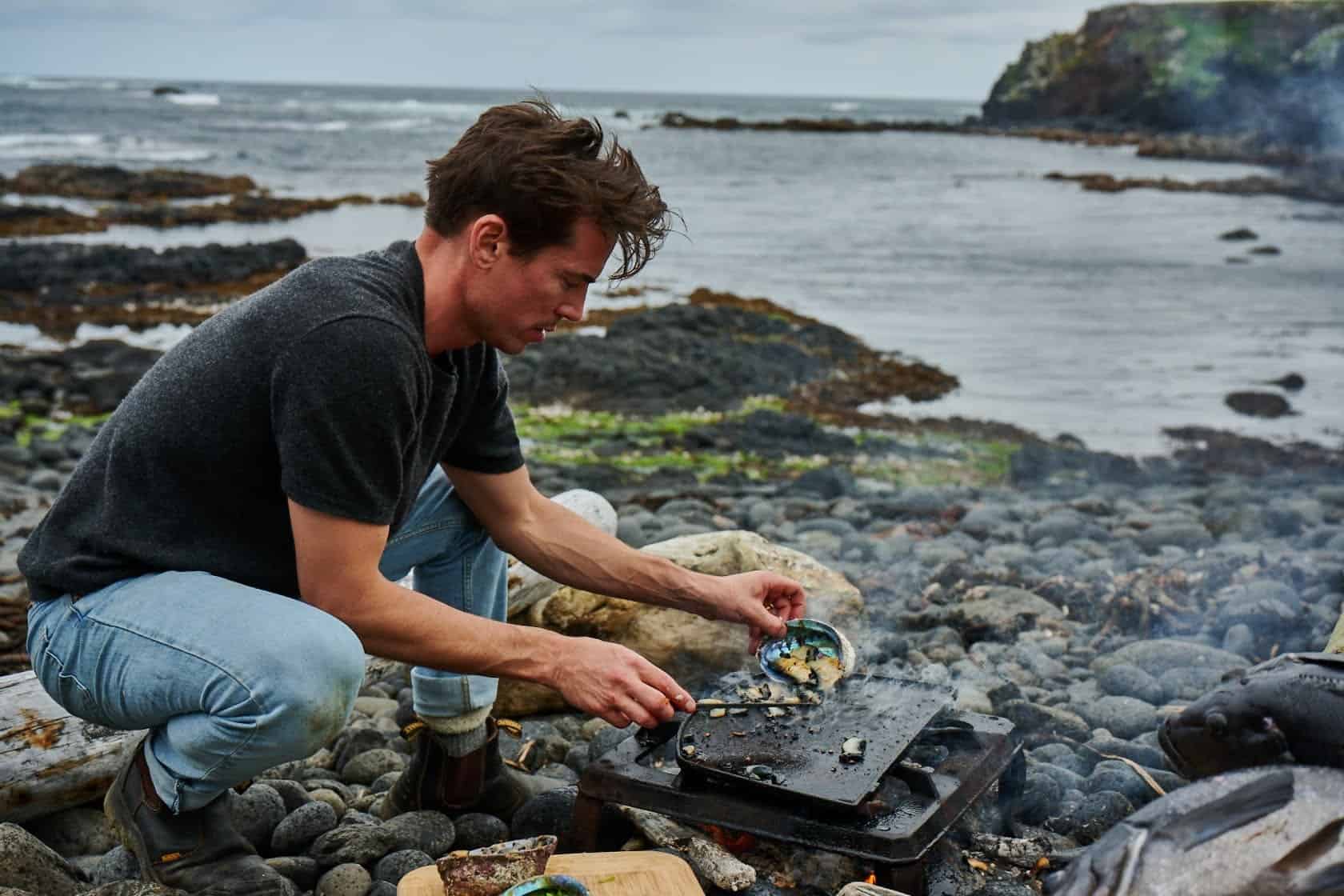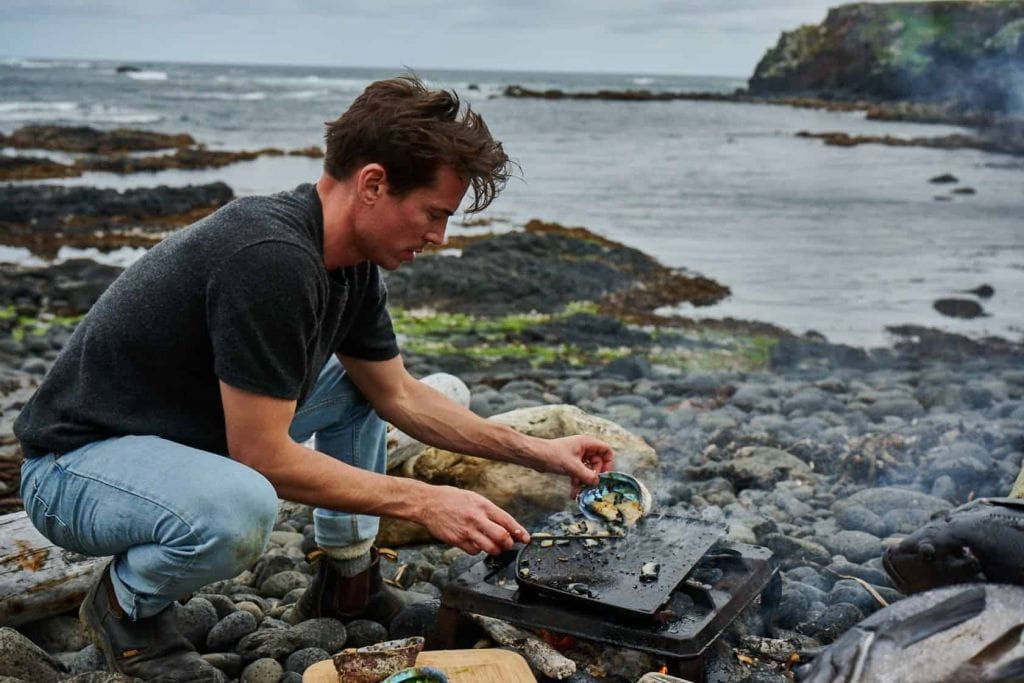 As is customary, our New Zealand travel guide will cover the must-do's, followed by the local eats, because a country is often experienced and best enjoyed through its food! In this article, we look at top things to do in New Zealand's South Island, as well as unmissable Kiwi delicacies.
Note: This post focuses on the South Island, and is a follow-up to our first post on the North Island. We highly recommend you read both to discover all about the best places to visit in New Zealand.
New Zealand Travel Restrictions
Before we proceed, here is a summary of the New Zealand travel restrictions. To enter the country, you must:
Be fully vaccinated against Covid-19.
Complete the New Zealand Traveller Declaration before departing.
Receive your New Zealand Traveller Pass.
Complete a pre-departure test. Do keep an eye on the latest developments because the government has indicated that this requirement will be removed when New Zealand reopens to foreign visitors on July 31, 2022.
Visitors who arrive in New Zealand will be given a pack of 2 rapid antigen tests (RATs), with instructions on how to use them, at the airport. You must self-test on the day you arrive in New Zealand and on Day 5 or 6. Results should be reported via email to the New Zealand Ministry of Health.
New Zealand Travel: More Fun facts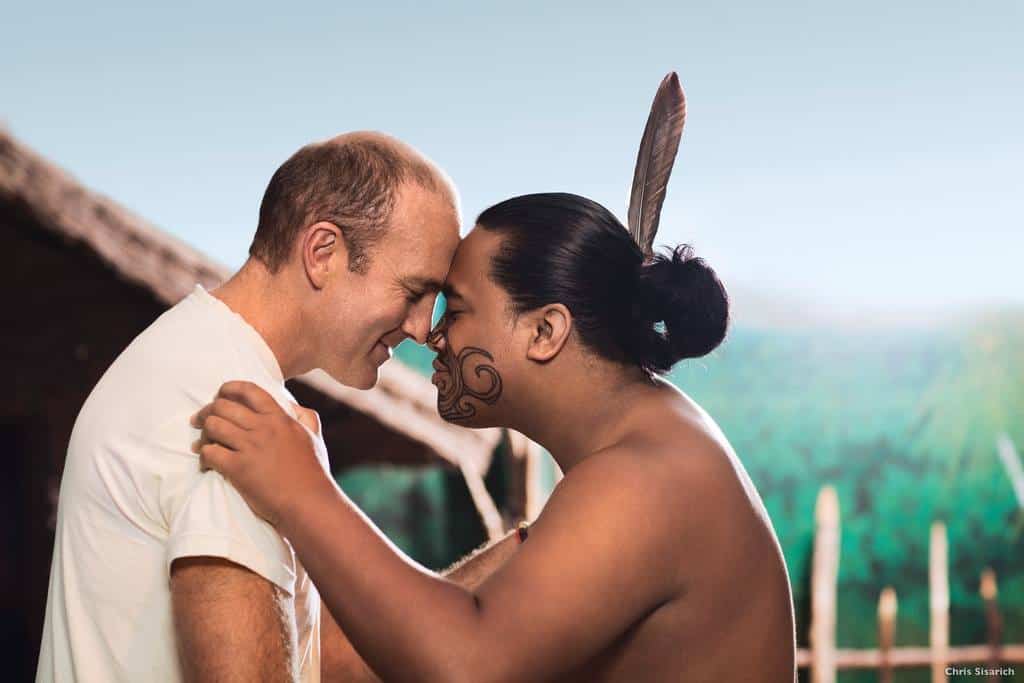 The word kiwi can refer to New Zealanders, the uber cute native flightless bird and the delicious kiwi fruit. So be specific when you use this word during your trip.
Hobbit coins are legal tender in New Zealand. These coins feature characters such as Bilbo Baggins and Gandalf. If you find them, you probably want to keep these coins as souvenirs instead of spending them.
Expect more sheep than people. A popular estimate is a ratio of 10 sheep for every person living in New Zealand.
There are three official New Zealand languages: English, sign language and Te Reo Māori.
You will go far if you learn hongi, the traditional Māori greeting. This is performed by pressing your nose gently against another person's nose and may include touching of the foreheads (and a handshake). It represents sharing the breath of life.
Top 5 Things to do in New Zealand (South Island)
1. Climb Mount Cook, The Country's highest mountain
The Aoraki/Mount Cook National Park is home to the highest mountains and the longest glaciers in New Zealand. The park often tops the list for South Island experiences. Historical fact: Aoraki/Mount Cook is where Sir Edmund Hillary developed his climbing skills before scaling Everest. Visitors have a choice from 10 short walks, of varying lengths, that begin near Aoraki/Mount Cook Village. You can also go on a helicopter or ski-plane to visit the park's fabulous glaciers. Another option is a boat trip to the only accessible glacial lake with icebergs in the world.
2. Admire birds as you hike Stewart Island


New Zealand is a bird-watchers' paradise, and Stewart Island is home to the country's largest and most diverse bird population. Spending time on this island tops the list of things to do in New Zealand. While not technically on the South Island, it is just a one-hour ferry or a 15-20-minute flight away. Spot the nocturnal kiwi, albatross, penguins and wekas (another flightless bird native to New Zealand) as you walk.
The island has just 28 km of road, but 280 km of walking tracks suited to short walks, day walks and multi-day hikes. At night, the Aurora Australis often appears in these southern skies. Walk the three-day Rakiura Track and you will get the full experience of Stewart Island's wild beauty.
3. Explore Marlborough Sounds


Located at the top of the South Island, Marlborough Sounds boasts 1,500 km of New Zealand coastline. If you're looking for a getaway into the quiet of nature, this is one of the best places to visit in New Zealand. Here you'll find secluded bays, historic sites, marine reserves, and precious island sanctuaries which foster kiwi and other native species. You can cruise or kayak here and look for wildlife along the way. Or walk or cycle bush-clad ridge lines and admire the view from the Queen Charlotte Track.
4. Take Pictures of one of the world's street art capitals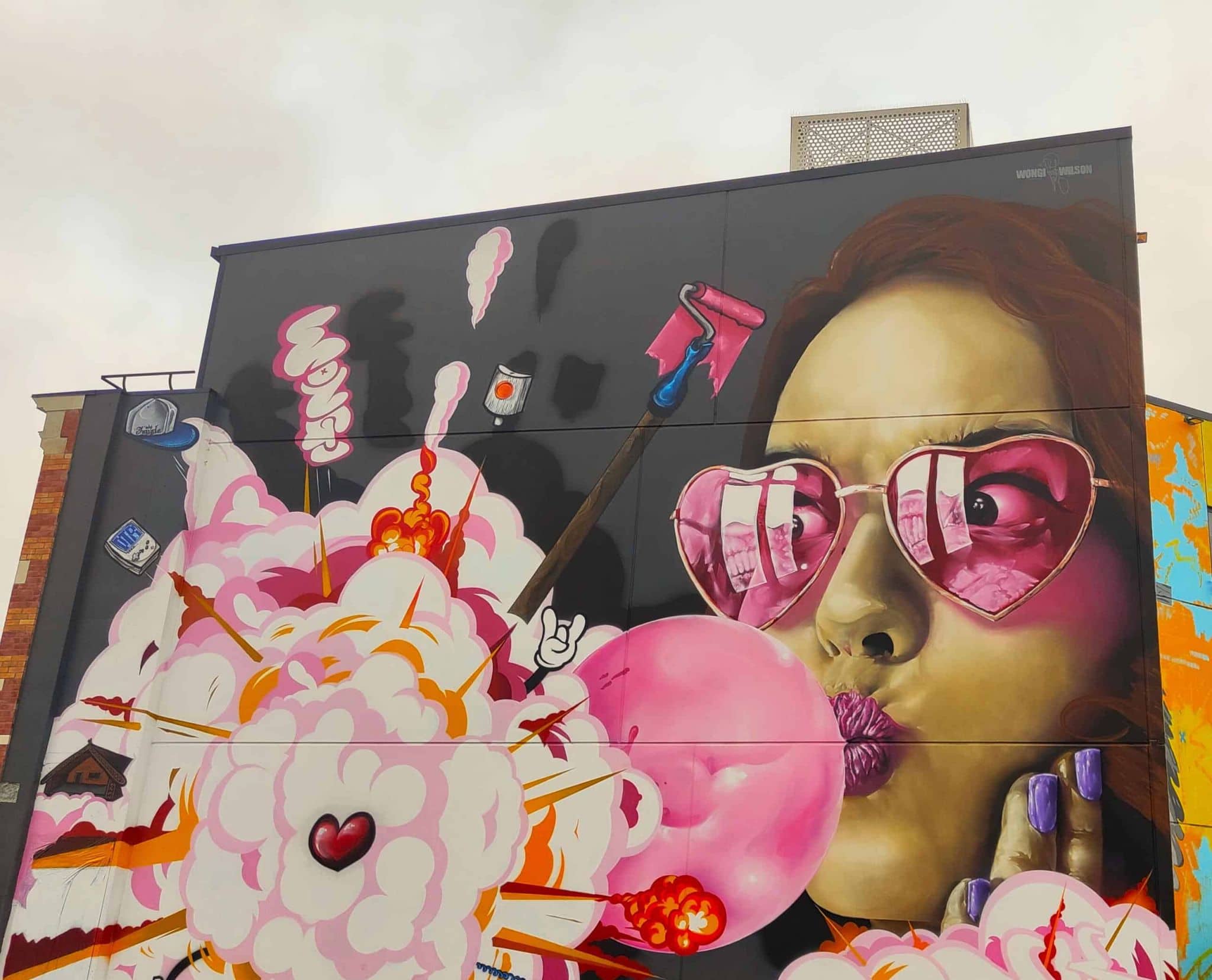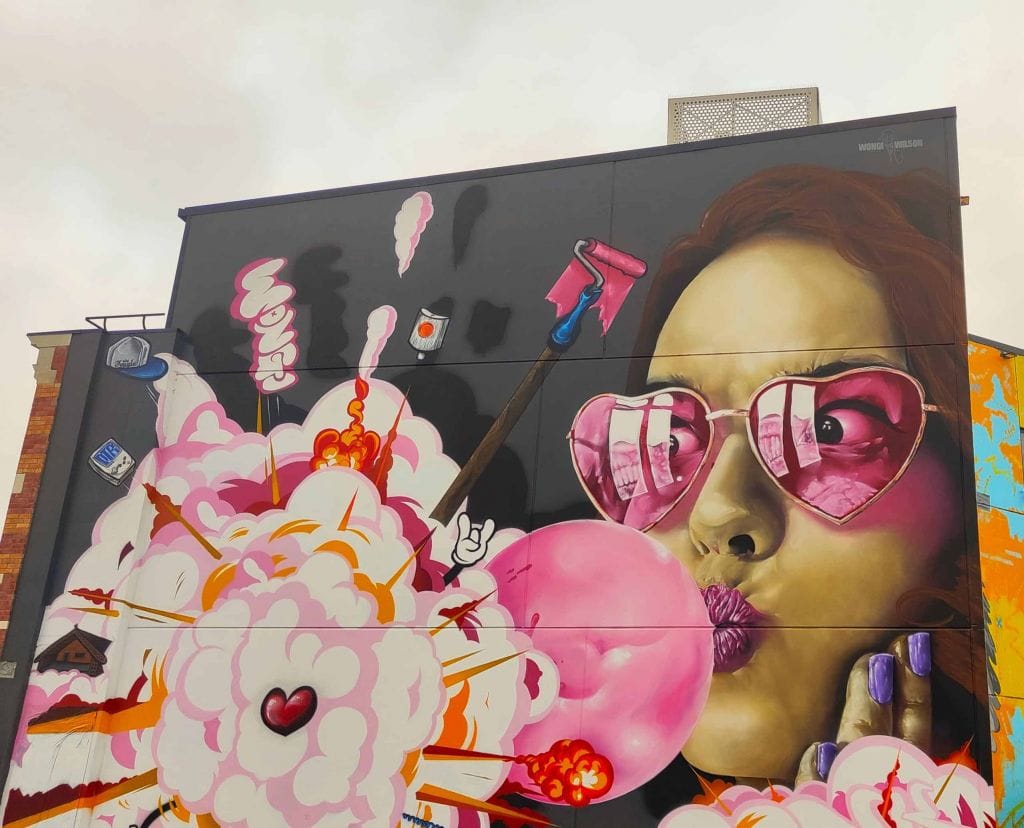 Christchurch has earned a strong reputation as the home of street art in New Zealand. Local artists can do whatever artwork they want, and the amazing results include larger-than-life spray cans, women-centric drawings and an intriguing piece titled 'The Cycle of Life and Death'. Exploration of this inner city reveals colourful artworks from a range of inspiring artists. Just perfect for Instagram! You can keep track of the ever-evolving murals in the city with Watch This Space, a map of street art in Christchurch, and contribute your thoughts to its blog.
5. Awaken your inner explorer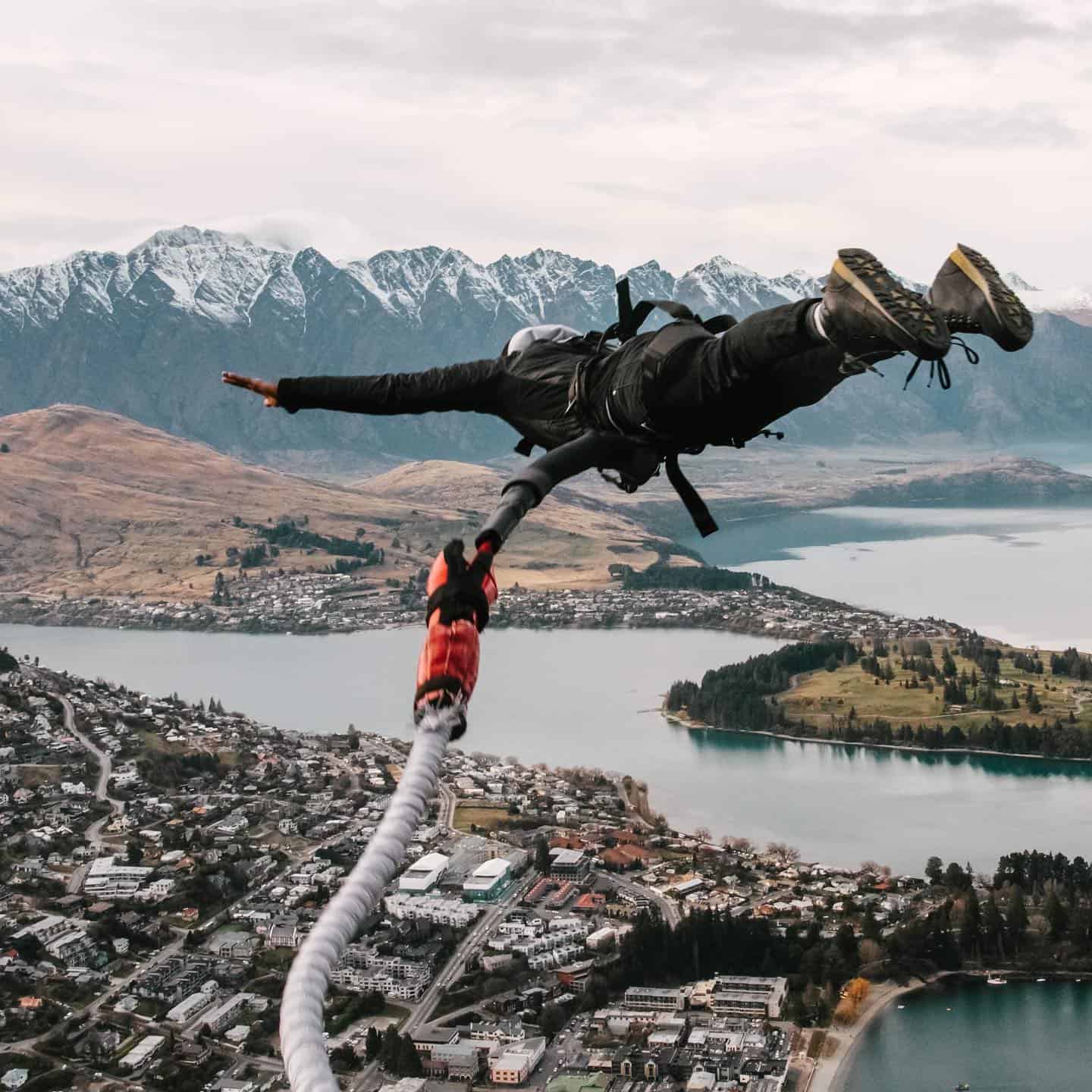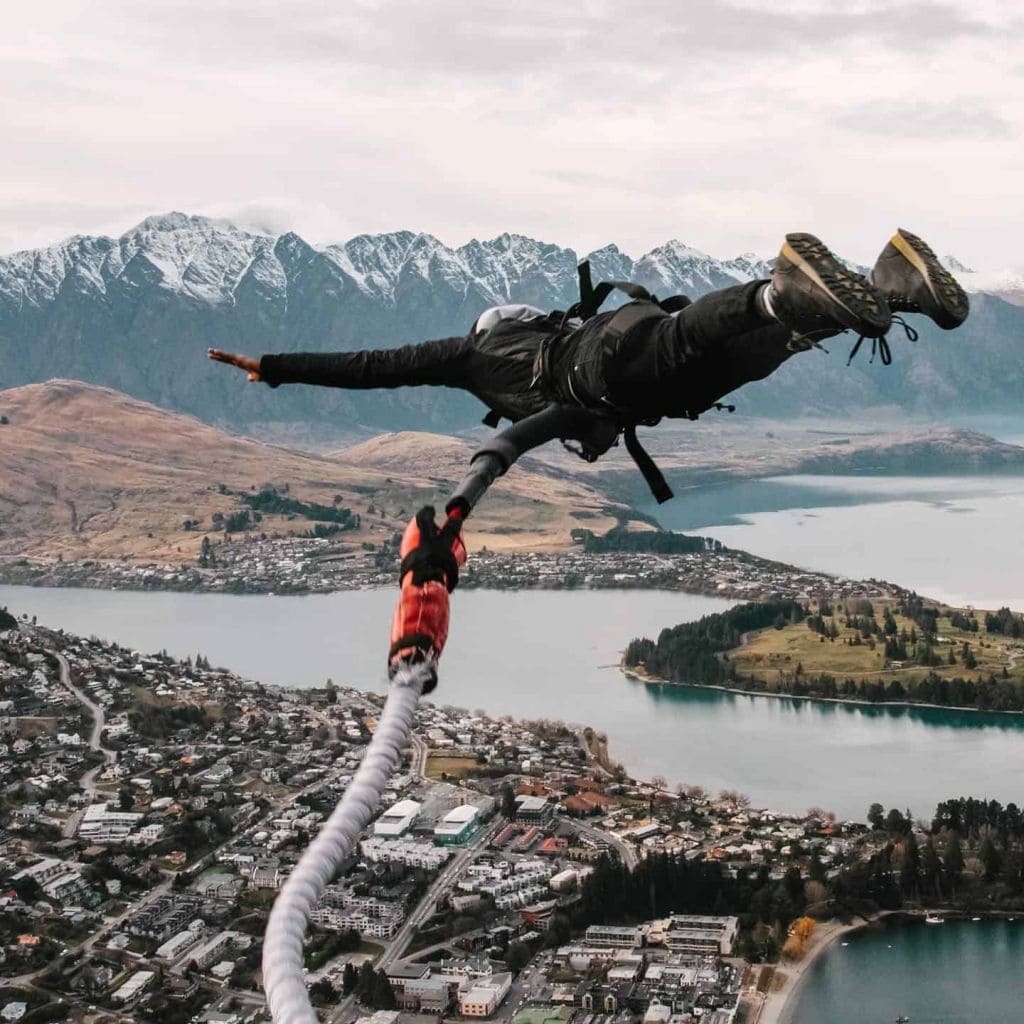 The stunning lakeside resort of Queenstown is known as the adventure capital of the world, another one of the best places to visit in New Zealand. You will need some courage for all the adrenaline-filled activities here. This is home to the world's highest cliff jump, the world's steepest zip-line, the world's biggest human catapult, as well as New Zealand's highest flying fox and highest bungee.
There is also cruise-y side to Queenstown with helicopter rides over the Southern Alps to Milford Sound or around the peak of Aoraki/Mount Cook. You can also cruise down the country's longest lake and cycle the Queenstown Trail network. End each day with a visit to the town's cosmopolitan bars and restaurants.
New Zealand Travel: Top 4 Things to Eat on the South Island
1. Go crazy for crayfish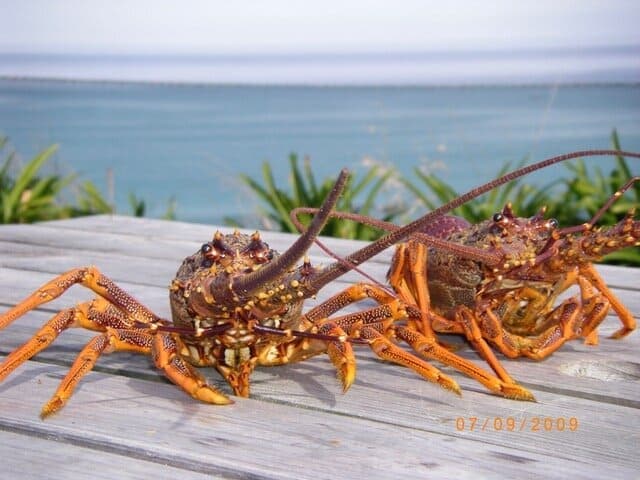 Crayfish are a type of crustacean resembling small lobsters, growing up to six inches long. It turns bright red when cooked. Crayfish have a delicate, slightly sweet flavour, and a meaty, succulent texture like tiger prawns. In New Zealand, crayfish is served in roadside stalls or shops along coastal highways but the best place to eat it is in Kaikoura, on the South Island. Recommended restaurants include Nins Bin, Cods & Crayfish and Kaikoura Seafood BBQ Kiosk.
2. Try whitebait fritters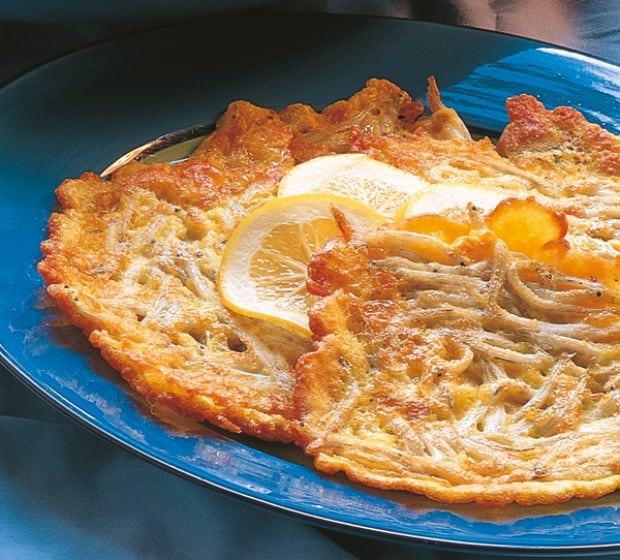 The West Coast of the South Island is the place to try whitebait fritters. Whitebait refers to immature fish, usually around one to two inches long. You can think of whitebait fritters as omelettes with fish, sort of a fishy omelette. Just remember that a true fritter is made with both flour and eggs. While on the West Coast, you may also want to visit Monteith's Brewery in Greymouth, the original home of craft brewing and one of the longest-running beer breweries in New Zealand.
3. Seek sea snails


Pāua is the Māori name for large edible sea snails, i.e., abalone. New Zealand's three native species of pāua have beautiful multi-coloured shells. You can eat pāua in a variety of ways from plain and raw to curries to pāua fritters. The distinctive pāua shells are known as sea opals and often used in New Zealand jewellery and other decorative souvenirs.
4. Love lamb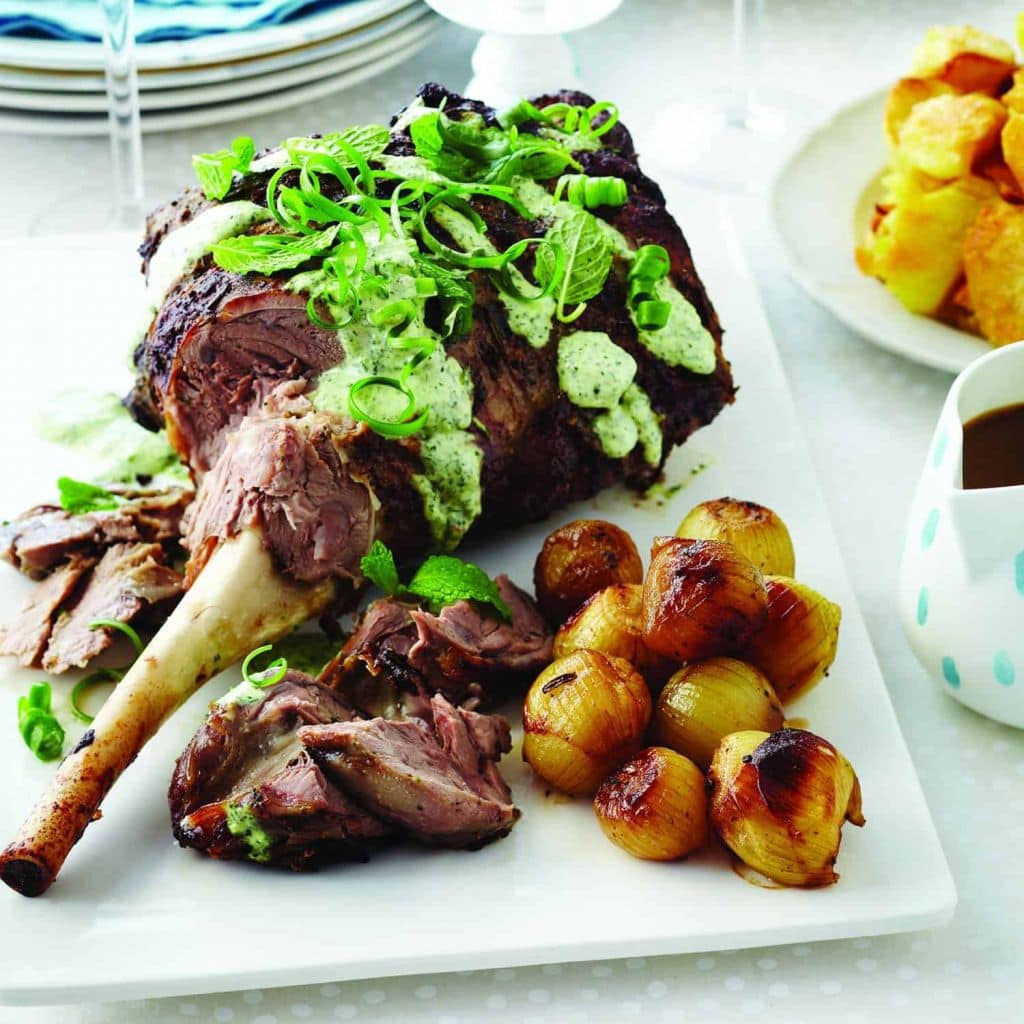 All kiwis say their country has the best lamb in the world, no ifs, no buts. New Zealand lamb is grass-fed and free-range. Roast lamb or lamb cutlets are always on the menu in most high-end restaurants and some pubs. If you're ever in doubt about what to eat on your New Zealand travels—all lamb is good in New Zealand.
5. Bonus: Enjoy an L&P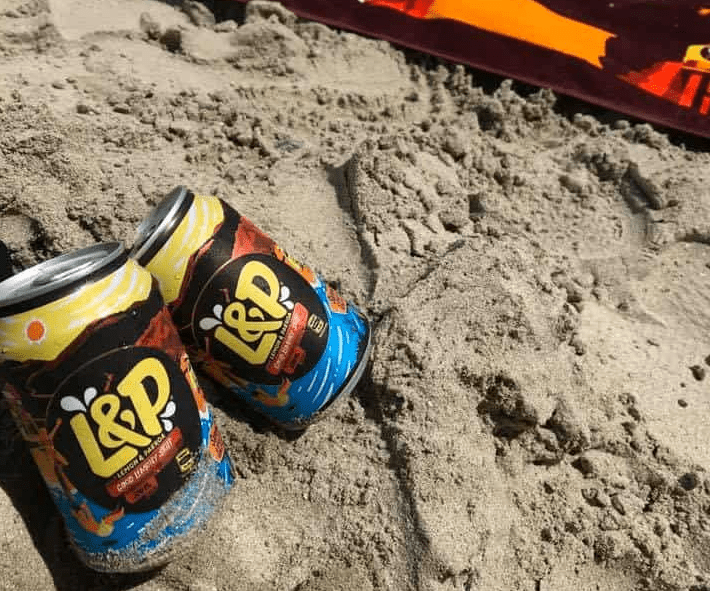 One of the most basic things to do in New Zealand is to try an L&P, a proudly kiwi product. The name stands for "Lemon & Paeroa", and was traditionally made with lemon juice and carbonated mineral water from the town of Paeroa. (Imagine that!) It is a popular soft drink in the country, and its iconic slogan "World famous in New Zealand" has been claimed to be a Kiwi-ism that has been spoofed and referenced over the years. You can pick up an L&P from any supermarket, dairy or fast-food joint.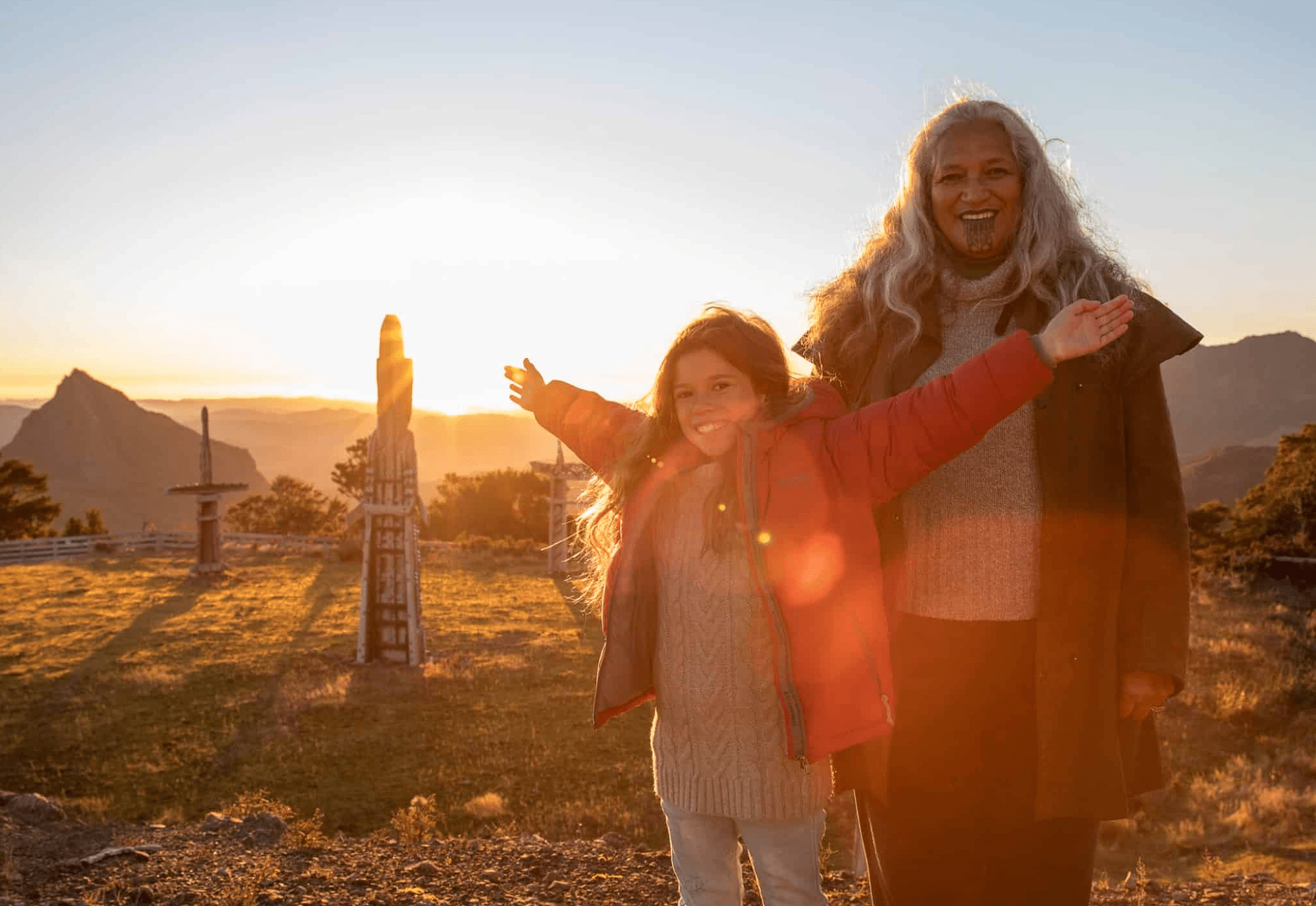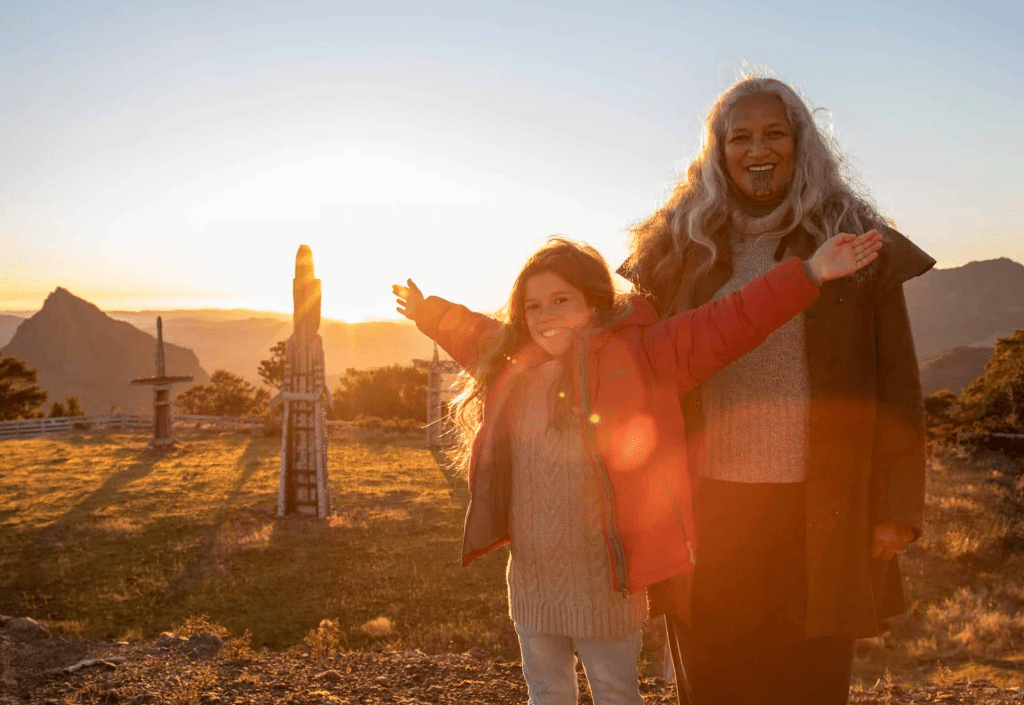 So that covers the South Island portion of your New Zealand travel plans. If you haven't already read it, pair it with our post on the North Island, and then you'll have a better idea of all the best places to visit in New Zealand!
Keen to travel to New Zealand?
You may also be interested in: