Australia is a vast country with many incredible destinations and an endless array of experiences. While it's impossible to cover it all in one trip, here is a list of our top places in Australia that you could add to your bucket list.
1. Aboriginal Cultural Exploration
Immerse yourself in Australia's oldest culture as you visit sacred sites and thriving Aboriginal communities amidst spectacular landscapes.
Uluru and Kata Tjuta, Northern Territory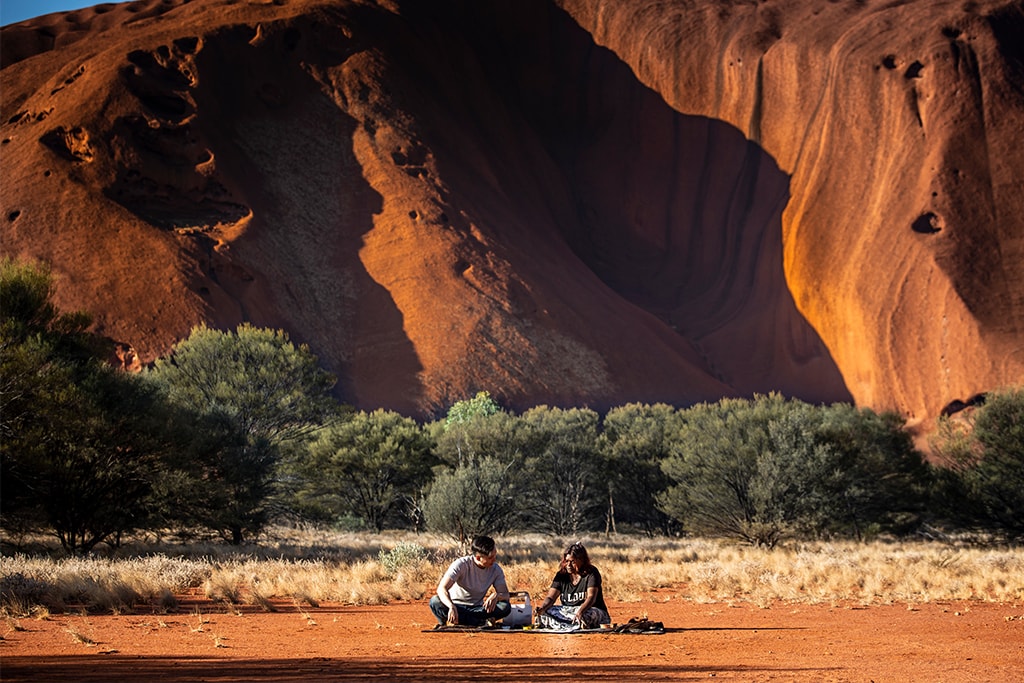 Uluru-Kata Tjuta National Park is home to two of the country's most phenomenal natural monuments, Uluru and Kata Tjuta. High on the list of famous Australian destinations, both sites remain deeply spiritual and sacred to the local Anangu people who have lived here for more than 22,000 years.
A good start to understanding the significance of this park is the award-winning Cultural Centre, where you'll find everything from art galleries to cultural presentations on the local Anangu culture.
Take the free, guided Mala Walk, a two-kilometre (1.2-mile) hike along the base of Uluru that is full of insights about the traditional culture of the local Anangu Aboriginal people, along with some of their ancient rock art.
Alternatively, join a Maruku Arts exclusive tour, guided by an Anangu who will tell you tales of this unique landscape and explain the connection between the art, culture and land. This can be followed by a hands-on dot painting session which gives you special insight into the meaning behind the art and symbols of Anangu culture.
Come nightfall, soak in the stars over a Sounds of Silence bush tucker dinner featuring native ingredients like crocodile meat, and be entertained by Dreamtime stories and sounds of the didgeridoo.
Kakadu National Park, Northern Territory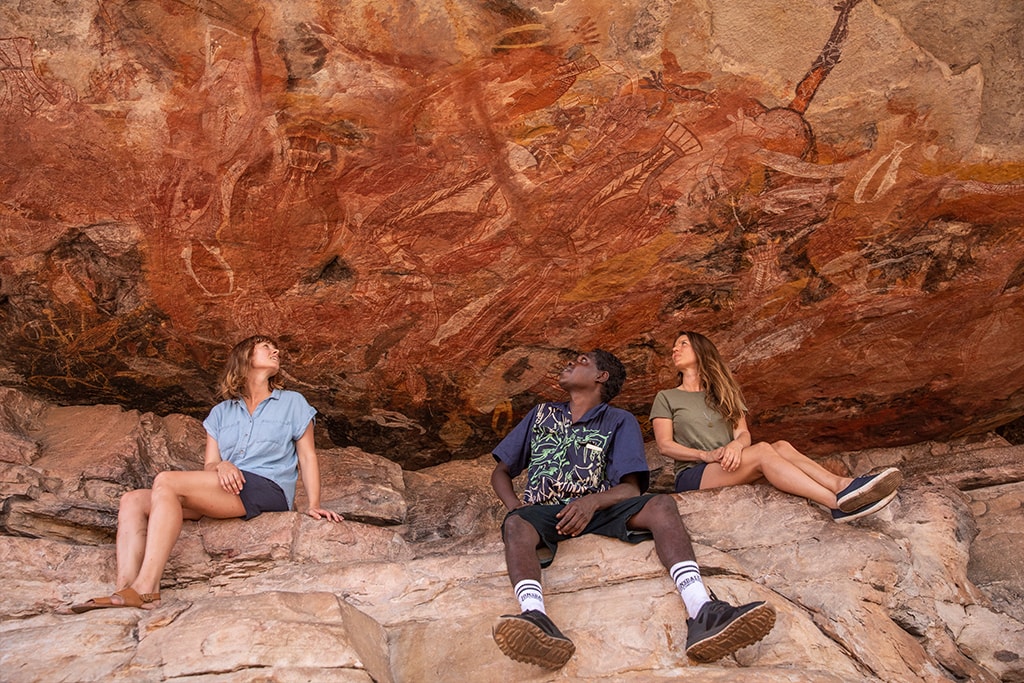 World Heritage-listed Kakadu National Park is the country's biggest national park with some of the most breathtakingly beautiful spots in Australia. Here you'll find lush rainforests and rock art galleries up to 20,000 years old, spiritual homes to Aboriginal culture.
For an in-depth experience, join the two-hour family-run Pudakul Aboriginal Cultural Tours and learn about local bush tucker, throwing spears, making baskets and bags, and playing instruments like the clapsticks and didgeridoo.
From Cooinda Lodge, you can set off on Aboriginal-led Animal Tracks Safari to appreciate the landscape from their perspective, gain exclusive access to the wetlands, and end the day with a campfire bush food cook-up. Nearby, the Warradjan Aboriginal Cultural Centre is a must-visit. Developed by the land's traditional custodians, you'll find displays of artefacts, native artists at work, and a gallery shop selling arts and crafts.
Kakadu Cultural Tours, owned by the Djabulukgu Association representing the traditional owners of Northern Kakadu and parts of Western Arnhem Land, run immersive two-night experiences. Located in a remote and restricted area of Kakadu, it's where you'll gain access to Cannon Hill, a registered sacred site teeming with bird and marine life, and enjoy a sunset rock art tour.
Tiwi Islands, Northern Territory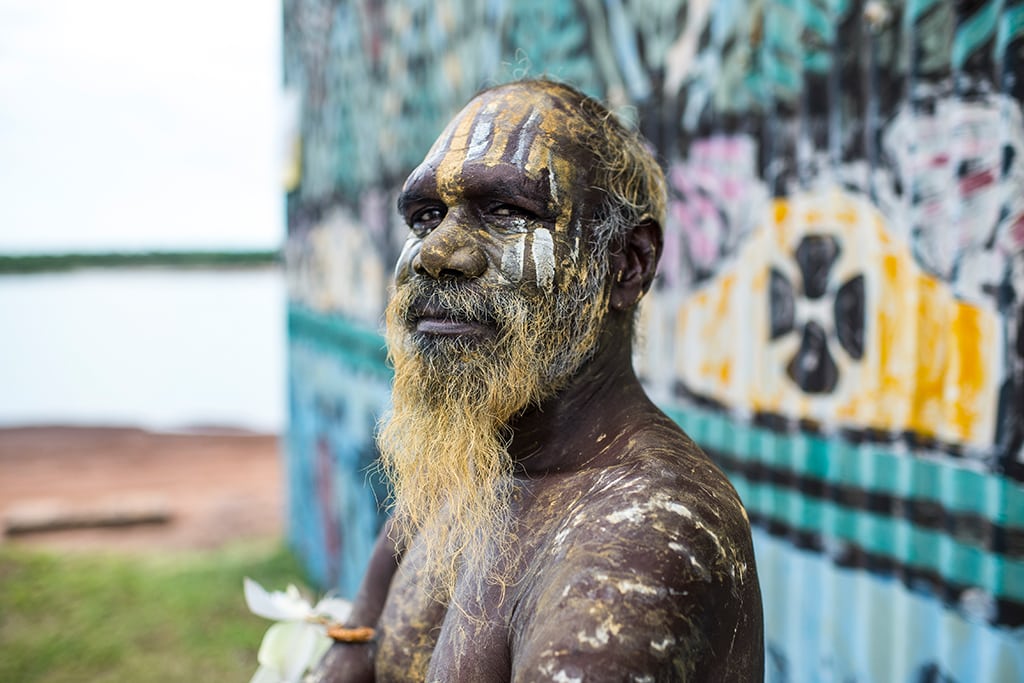 The Tiwi Islands, about 100 kilometres (62 miles) off the coast of Darwin, are an off-the-beaten-track Australian destination for intrepid travellers. The islands are renowned for their thriving Aboriginal art culture, excellent fishing sites and passion for Aussie Rules Football. Almost 90% of residents are of Aboriginal descent and there are plenty of opportunities to meet them on a range of cultural tours.

2. Iconic Destinations
These iconic cities are favourite Australian tourist attractions, each unique in its own way.
Sydney, New South Wales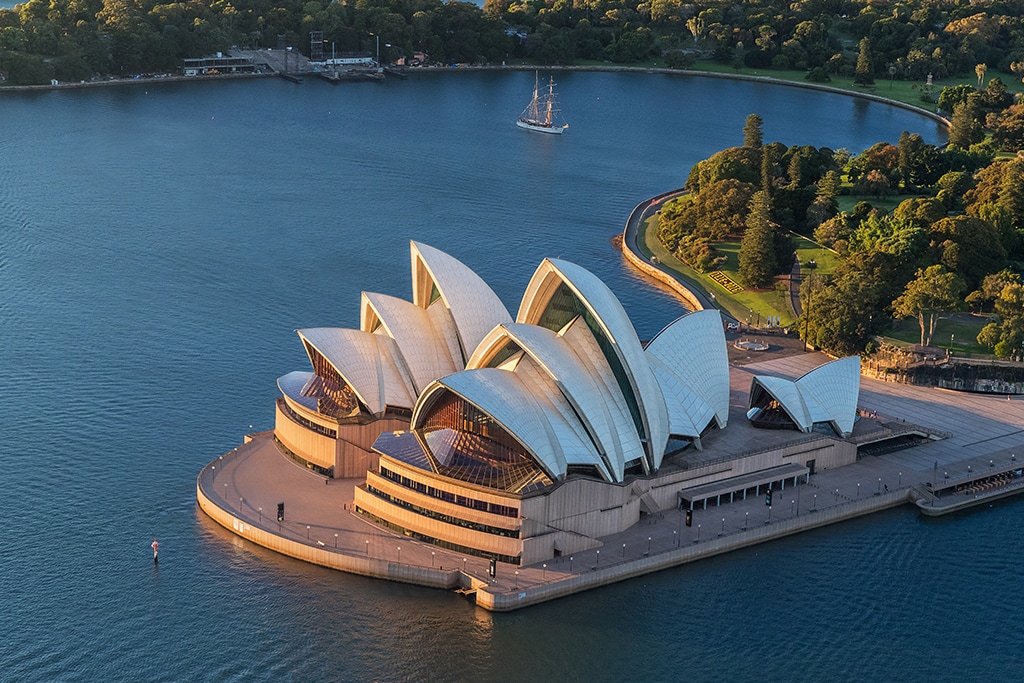 Deemed one of the most beautiful cities in the world, Sydney is the country's oldest and largest city—a top destination in Australia. The famous harbour has some of the country's most glorious beaches and is also where you will find the iconic landmarks of Sydney Opera House and Sydney Harbour Bridge. More sandy stretches await along the coast, from Bondi to Coogee, attracting sun-worshippers and surfers alike.
Melbourne, Victoria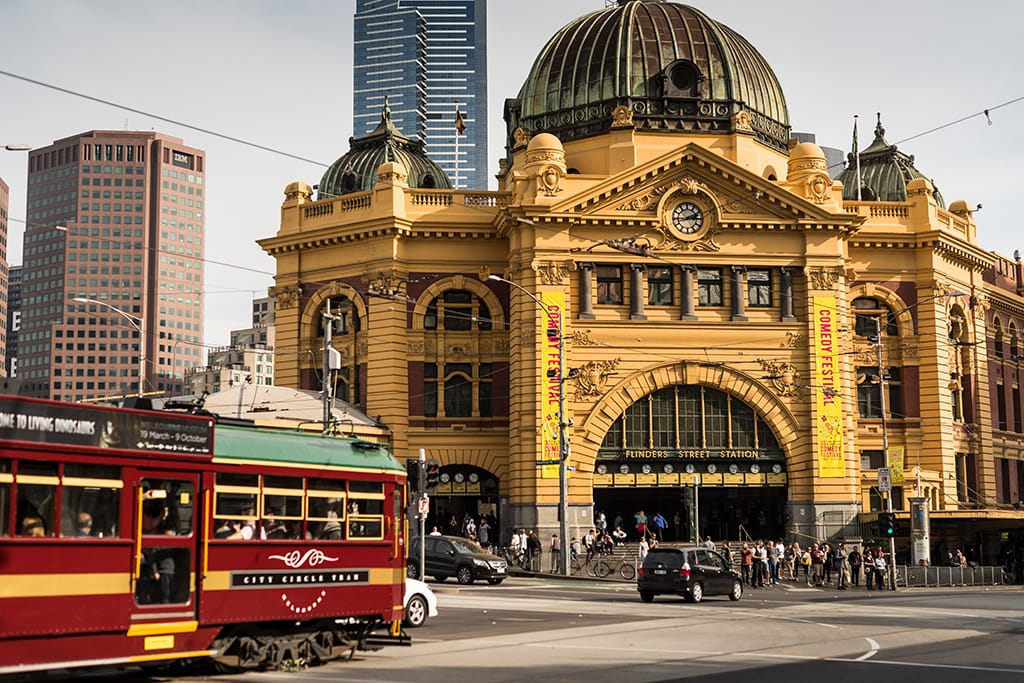 Known as one of the most liveable cities in the world, the southern metropolis of Melbourne has everything Aussies love most in the world—leisure, sport, culture, art, music, food, and coffee amongst others. There's eye-popping street art, a plethora of restaurants, bars and hidden speakeasies. Once you've wined and dined, take a road trip along the Great Ocean Road where impressive rock formations, endless coastlines and wild koalas await.
Perth and Margaret River, Western Australia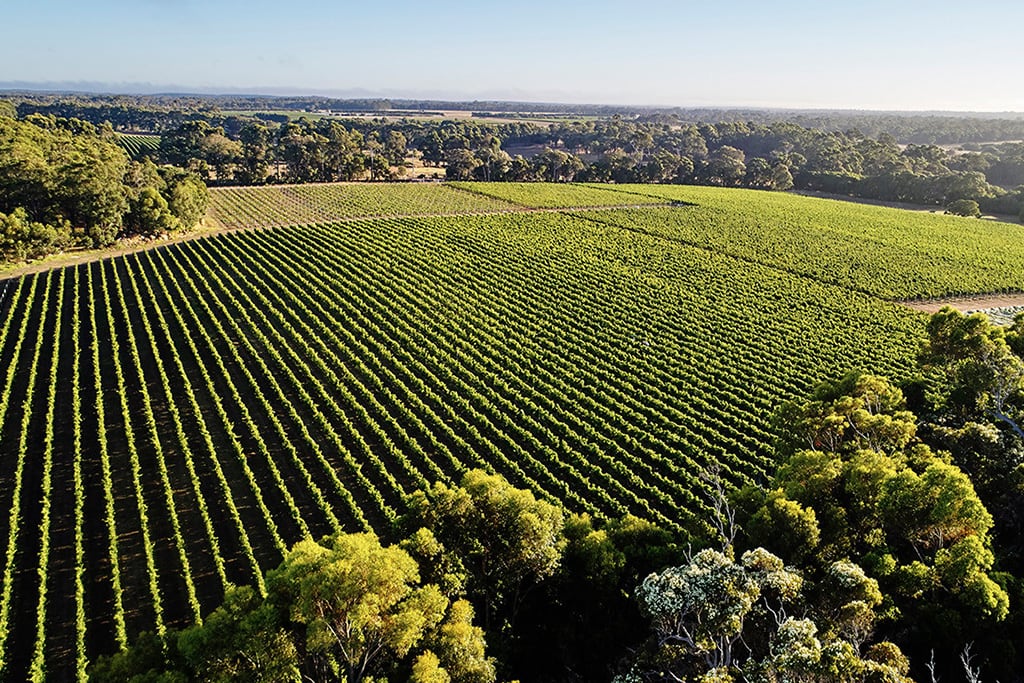 Australia's sunny western capital is the gateway to epic adventures involving food and wine. A three-hour drive from Perth, the Margaret River region is one of the few places in the world where wine grows within metres of the beach. Discover exquisite wines, in acclaimed restaurants and luxe hotels, alongside spectacular forests, beaches and more to keep the whole family entertained.
Hobart, Tasmania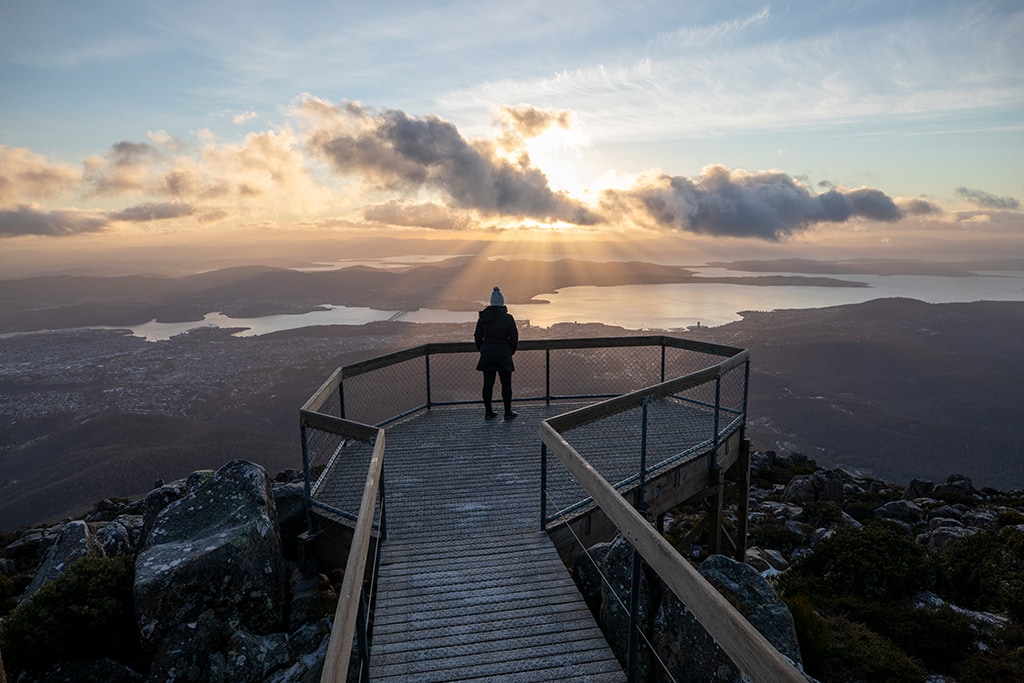 The capital of Tasmania and the second oldest capital city after Sydney, Hobart is where you can breathe in some of the freshest air in the world. Visitors get to experience all the highlights of Australian tourism here, from stunning natural beauty to fine dining, thriving markets and cultural attractions.
Within reach of the city are activities like alpine mountaineering, ocean kayaking and World Heritage-listed hikes. After your adventures, a reward for yourself is in order—just take your pick from Hobart's best restaurants and irresistible bar offerings.
3. Wildlife Reserves
Encounter Australia's magnificent wildlife and meet the people protecting them at these wildlife reserves and sanctuaries.
Koala Hospital, Port Macquarie, New South Wales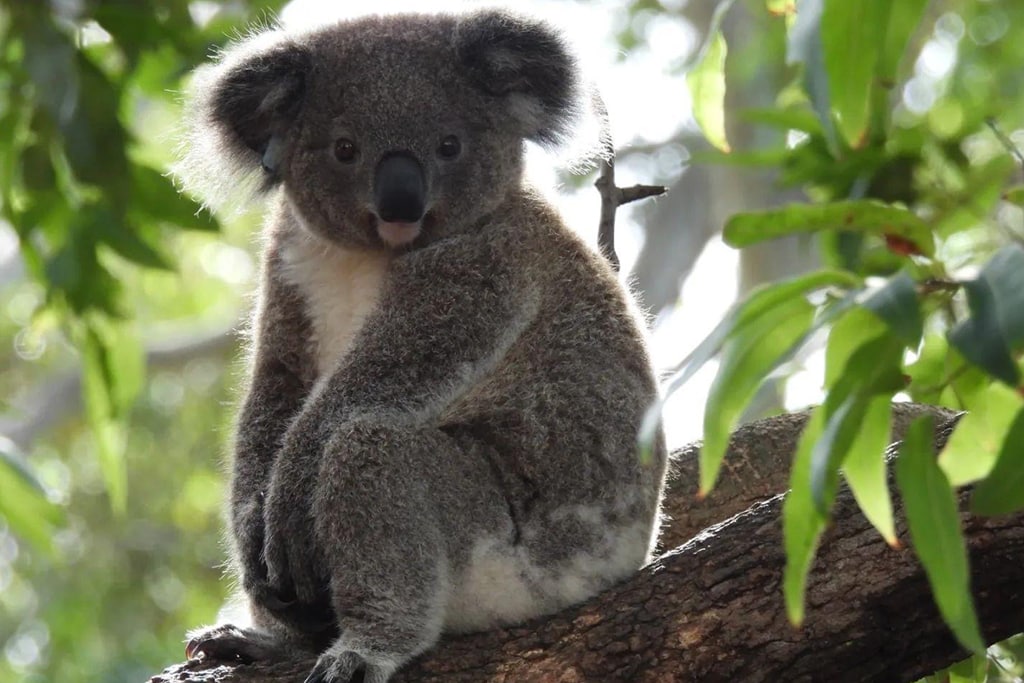 The first of its kind in the world, the Koala Hospital in Port Macquarie has been tending to sick and injured marsupials for nearly 50 years. Drop by to check on koalas recovering in enclosures around the grounds, and learn more on their free daily afternoon tours.
A short 2.5-hour drive north of Sydney, Port Stephens Koala Sanctuary provides visitors with the opportunity to contribute to the preservation of koalas in the area. Follow the Sanctuary Story Walk to learn more about koalas, after which you can stay overnight for a glamping experience.
Wildlife Wonders, Great Ocean Road, Victoria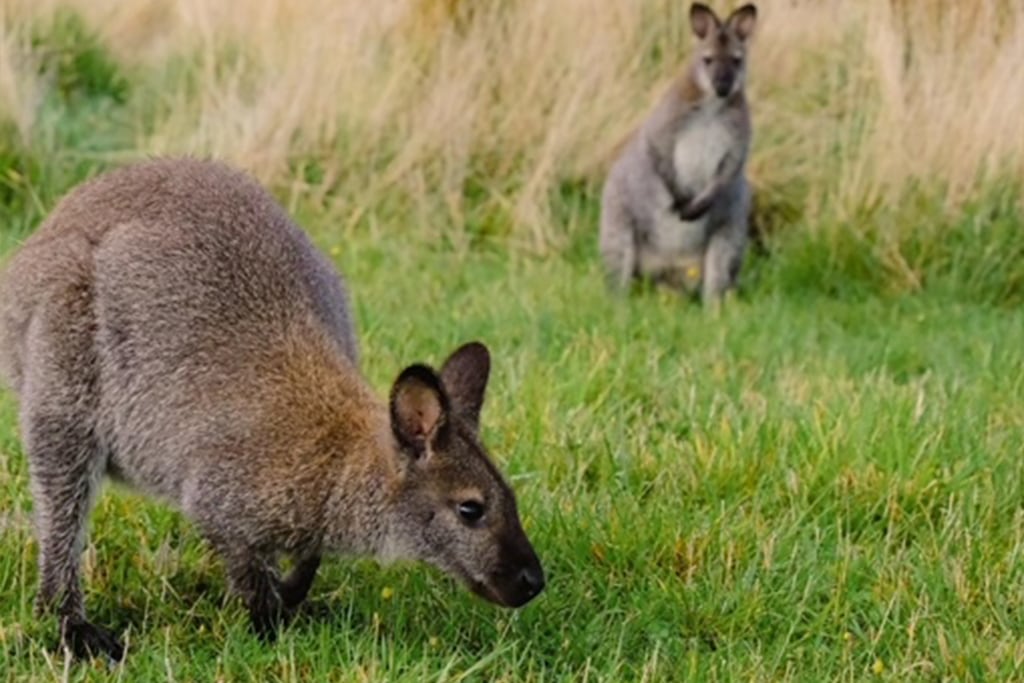 Just an hour's drive northeast of Melbourne lies Healesville Sanctuary, set on 32 hectares (79 acres) of bushland. Here, you can learn fascinating facts from the wildlife rangers as you get up close and personal with many of Australia's native animals—including koalas, dingoes, emus, echidnas, wombats, platypuses and even pythons.
West of Melbourne in Ballarat, there's the Ballarat Wildlife Park, where you can interact with free-ranging kangaroos and other Aussie favourites. South of Melbourne on the Mornington Peninsula is the Moonlit Sanctuary, which offers a nocturnal tour to see animals like the spot-tailed quoll, a cat-sized carnivore native to Australia.
An easy day trip from Melbourne is Phillip Island, where a must-see is their famed Penguin Parade. Include a visit to the Koala Conservation Reserve and come face-to-face with koalas in their natural habitat.
Along the Great Ocean Road, just 5 km from Apollo Bay, Wildlife Wonders is a spectacular bushland environment. It's a place where the forest meets the sea, which means you may spot potoroos, bandicoots and kookaburras in the woods, and if you're lucky, migrating whales in the ocean.
Lone Pine Koala Sanctuary, Queensland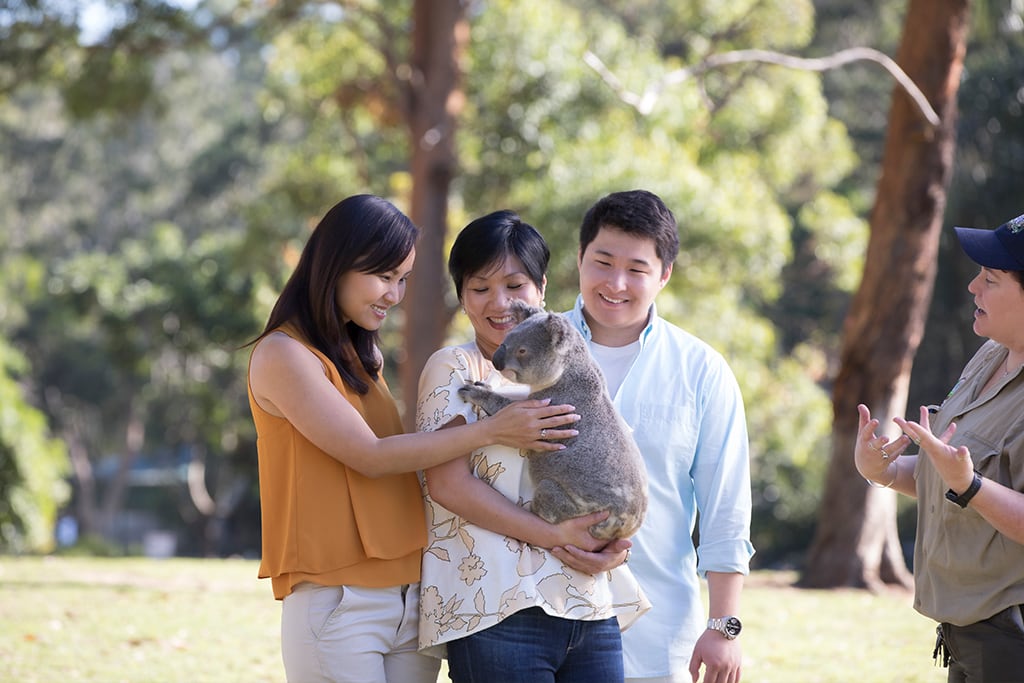 A must-do experience whilst in Brisbane with the family is to take the scenic Mirimar's Koala and River Cruise to Lone Pine Koala Sanctuary, which has been caring for sick, injured and orphaned koalas since 1927.
South of Brisbane on the Gold Coast, visit the Currumbin Wildlife Sanctuary to watch the feeding of wild rainbow lorikeets—which started over 70 years ago! While here, drop by the Currumbin Wildlife Hospital to see the vital efforts of the team and volunteers, as they work to secure the future of Australia's wildlife.
In a similar vein, the idyllic Fitzroy Island is where you'll find the Cairns Turtle Rehabilitation Centre, where volunteers nurse sea turtles back to health.
Alice Springs Desert Park, Northern Territory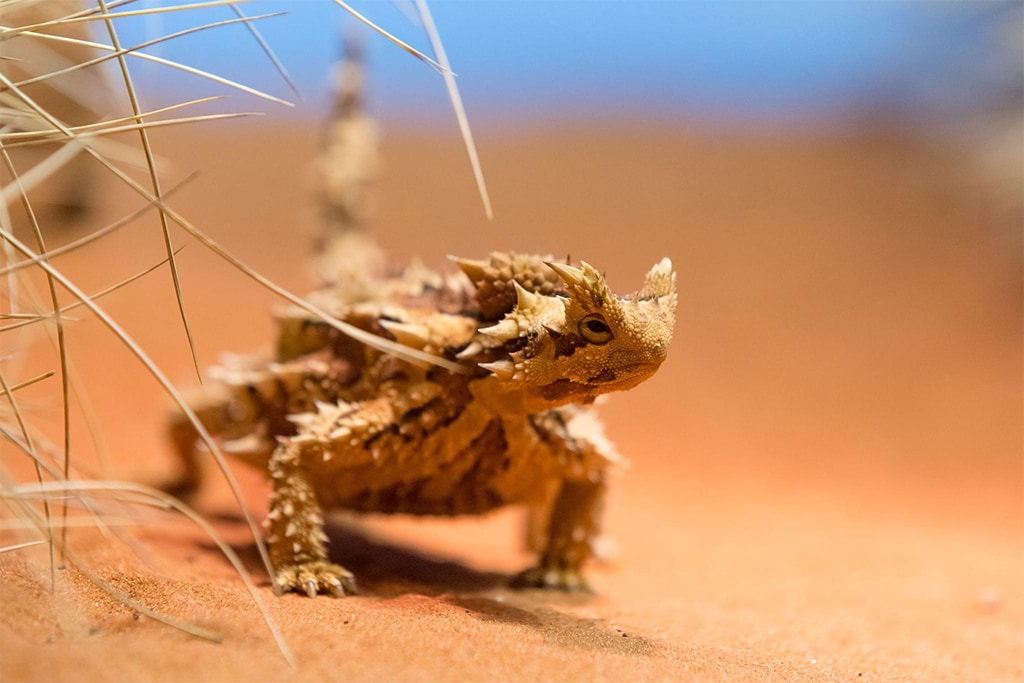 The Territory Wildlife Park outside Darwin is known for its conservation projects, which include breeding programs for northern quolls and Tiwi Island masked owls. Here you can see dingoes, wallabies and emus, as well as witness the wedge-tailed eagle—Australia's biggest bird of prey—in flight.
To lay your eyes on Australia's biggest land mammal, the red kangaroo, stop by the wildly popular Kangaroo Sanctuary, where volunteers and visiting vets care for injured roos until they can be released back into the wild. Take a guided sunset tour for the full experience, while knowing the admission fee also helps fund this essential centre, one of Alice Springs' most popular attractions.
Sunset is when many animals awake in search of food, and at Alice Springs Desert Park, you can go on a nocturnal tour to discover endangered species such as echidnas, malas (also known as rufous hare-wallabies) and bilbies. During the day, animal sightings can include playful dingoes and Australia's quirkiest lizard, the thorny devil.
Warrawong Wildlife Sanctuary, South Australia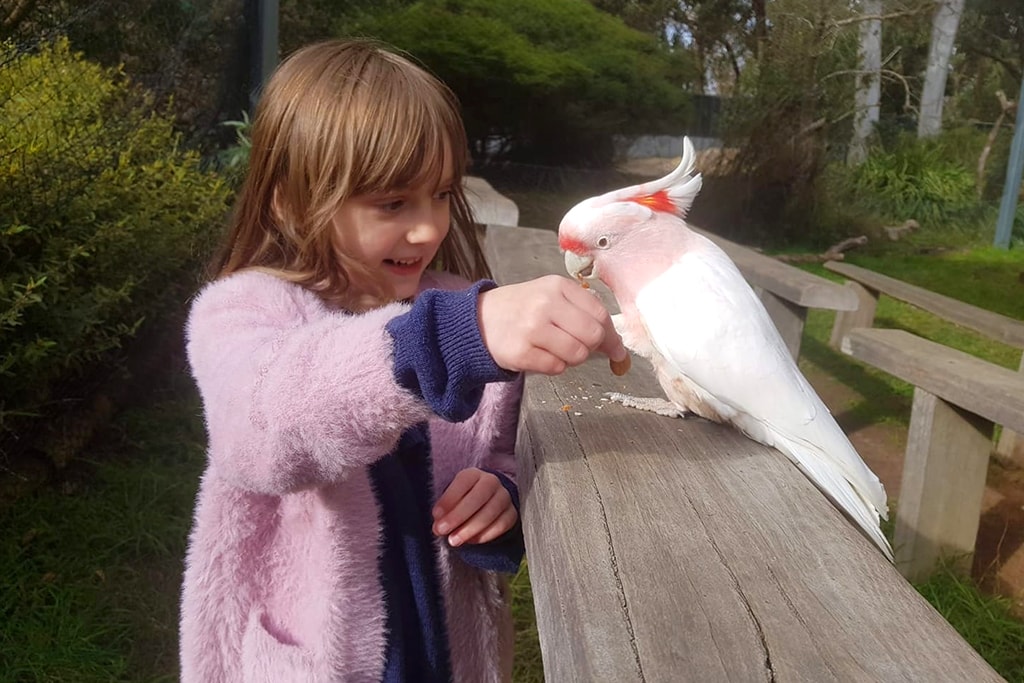 Founded in 1969, the Warrawong Wildlife Sanctuary features a feral-proof fence, the first in Australia, and sets new standards for conservation. Wander through the sanctuary's diverse landscape of rainforest, scrubland and grassy plains, home to free-ranging native animals.
At Kangaroo Island Wildlife Park, see the island's distinctive kangaroos (a unique subspecies of the Western Grey) and its own population of Tammar wallabies (abundant on the island yet rare on the mainland).
Bonorong Wildlife Sanctuary, Tasmania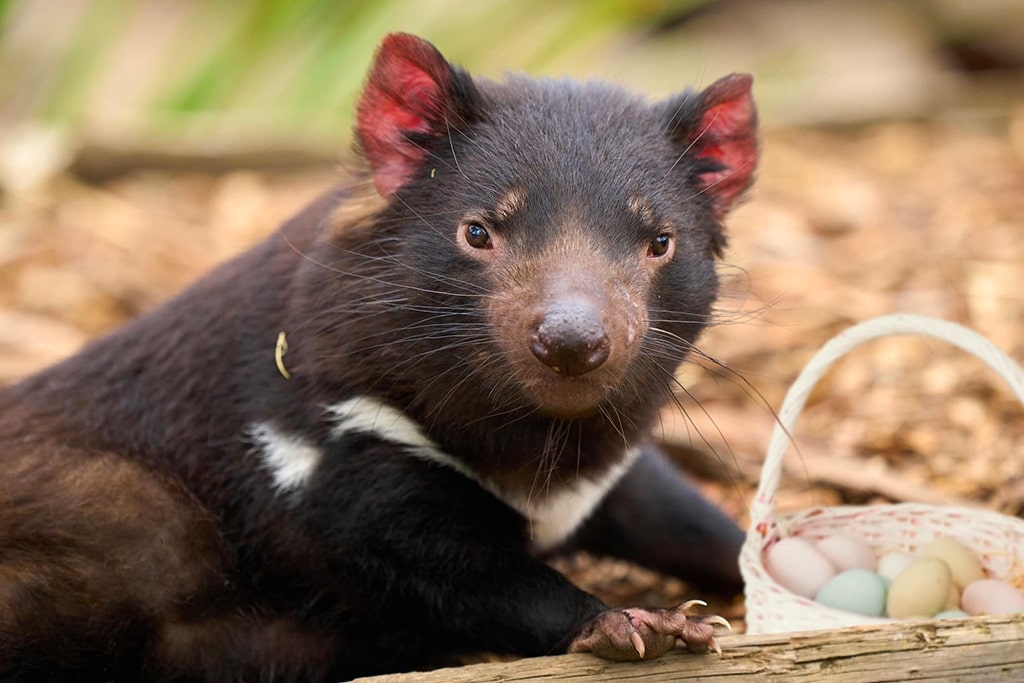 Just 30 minutes from Hobart you can meet and feed Tasmanian devils at Bonorong Wildlife Sanctuary, a social enterprise and wildlife hospital that does animal rescue with a side of eco-education for visitors.
If you're heading further north, an approximately three-hour drive will take you to Trowunna Wildlife Sanctuary, which showcases Tasmanian species like the pademelon and the eastern quoll, and offers interactive tours with wombats and devils.
From Trowunna, it's a short hop to the spectacular World Heritage-listed Cradle Mountain National Park. Here you can drop in at [email protected], a world-class conservation facility, for an enlightening look at their vital conservation work.
If you're heading south of Hobart, however, there's Raptor Refuge in Kettering. Initially set up to rehabilitate injured roos, it now contains 38 aviaries, including two of the largest in the Southern Hemisphere. This is where injured hawks, eagles, falcons and owls are nursed back to health. Learn more about the birds on the refuge's private Walk & Talk tours.
Mulligans Flat Woodland Sanctuary, Australian Capital Territory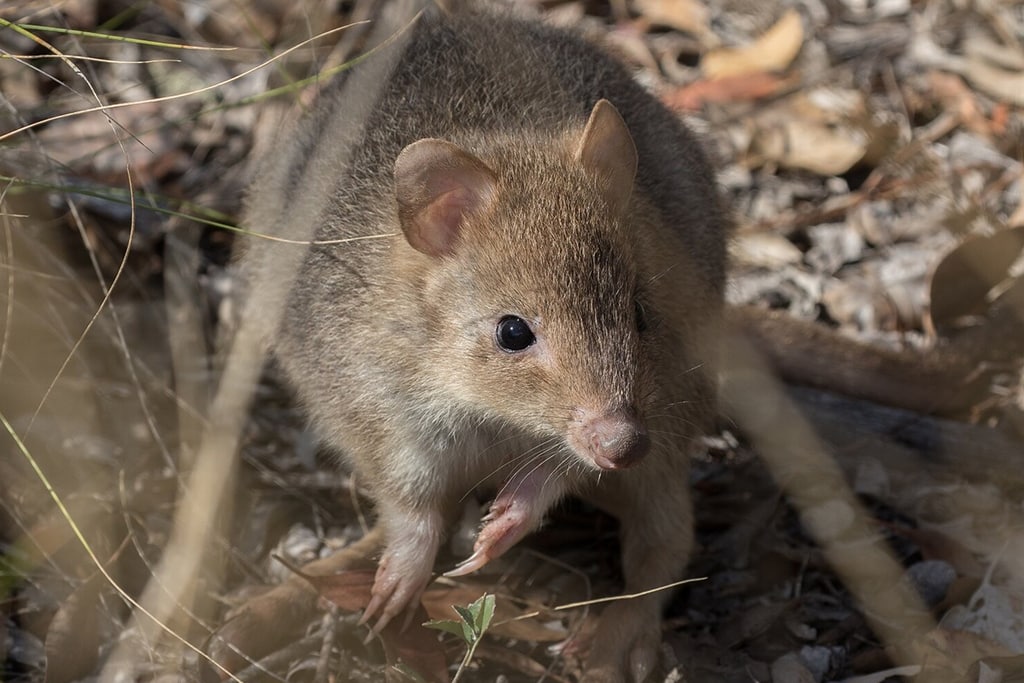 Just north of Canberra, Mulligans Flat Woodland Sanctuary is a remarkable haven for reintroduced species. Some species were locally extinct, while some are classified vulnerable or endangered, but all of them form Australia's unique ecological makeup. Join an educational tour and meet the rare bettong, a teeny relative of the kangaroo, which is bred within the safety of a predator-exclusion fence.
4. Natural Wonders

With Australia's incredible bounty of natural wonders, some of the best places to visit are out in the wilderness. Here are some noteworthy ones.
Great Barrier Reef, Queensland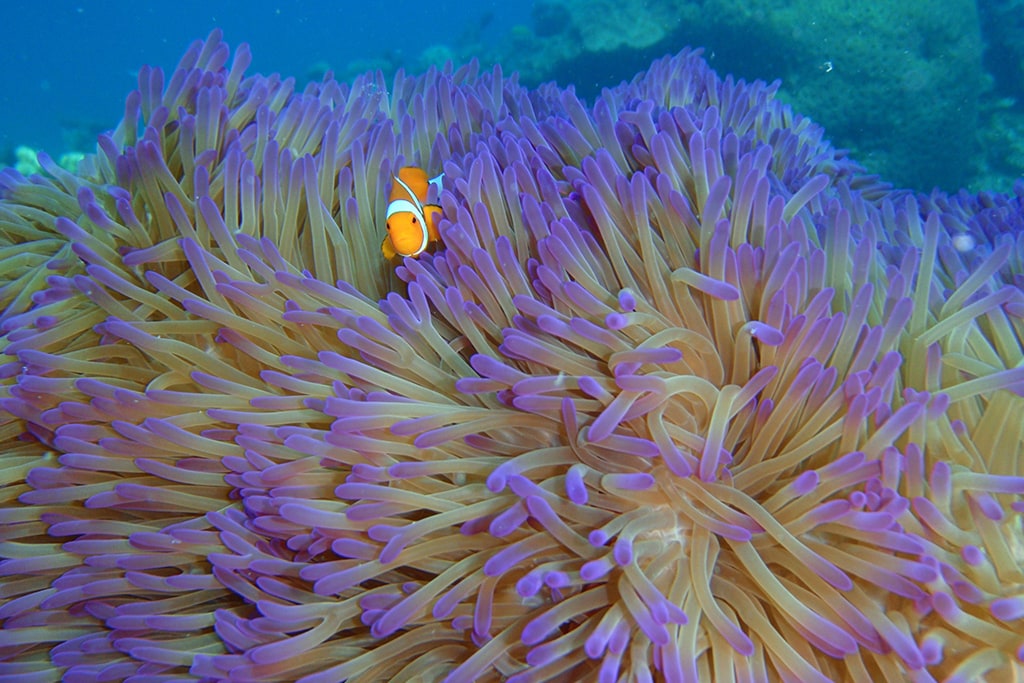 The Great Barrier Reef is the world's largest coral reef system and home to incredibly diverse marine life. Located in the Coral Sea off the coast of Queensland, it's surrounded by picturesque tropical islands with some of the world's most beautiful sun-drenched beaches. To get to the reef itself, there are several gateways, including Cairns, Bundaberg, and the Whitsundays.
Great Ocean Road, Victoria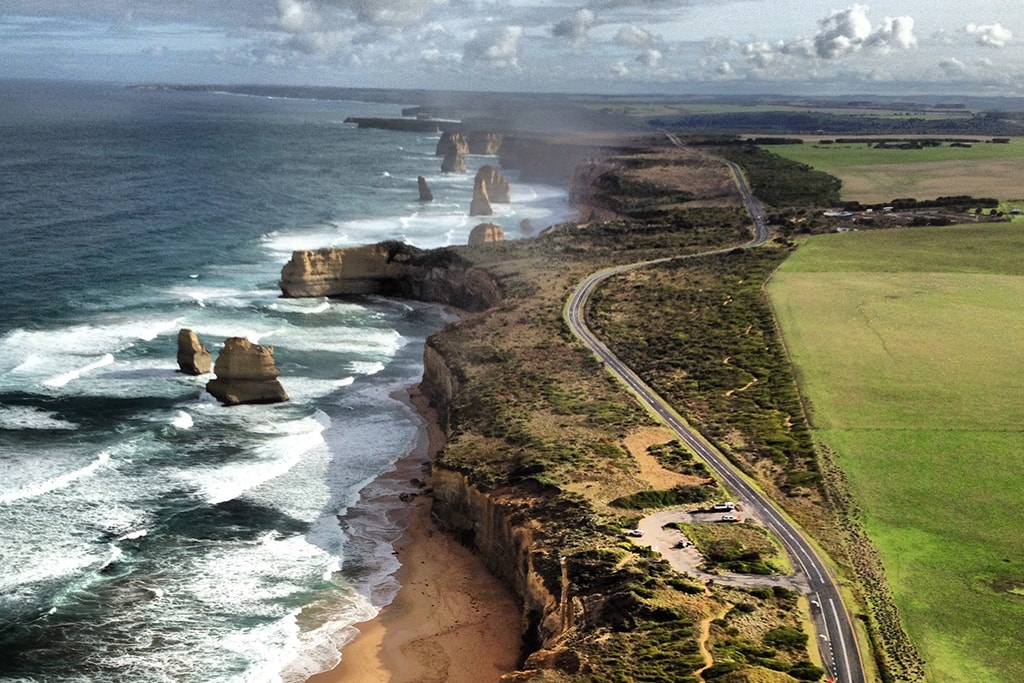 The Great Ocean Road is one of the world's most spectacular coastal drives, packed with sweeping coastal views and ancient rock formations. The impressive sights here include the iconic Twelve Apostles, Loch Ard Gorge, Gibson Steps and London Bridge. Simply set off on a road trip from Melbourne, on a meandering 1.5-hour journey, and discover epic surf, native wildlife, and unforgettable hiking and biking trails along the way. For an adrenaline-pumping experience, you can also take in the view while skydiving!
Ningaloo Reef, Western Australia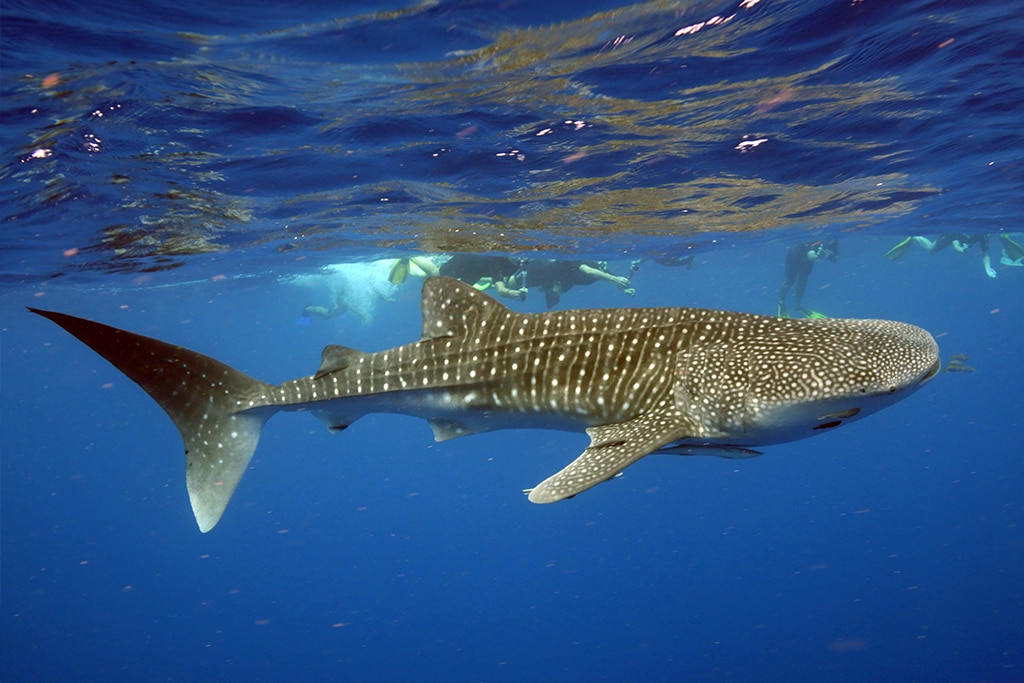 A UNESCO World Heritage site, the crystal-clear waters of Ningaloo Reef are home to the world's largest fringing reef, a 260-kilometre (162-mile) long coral reef teeming with incredible marine life. Swim with whale sharks, manta rays, tropical fish, turtles, and even humpback whales during their migration.
Lake Hillier, Western Australia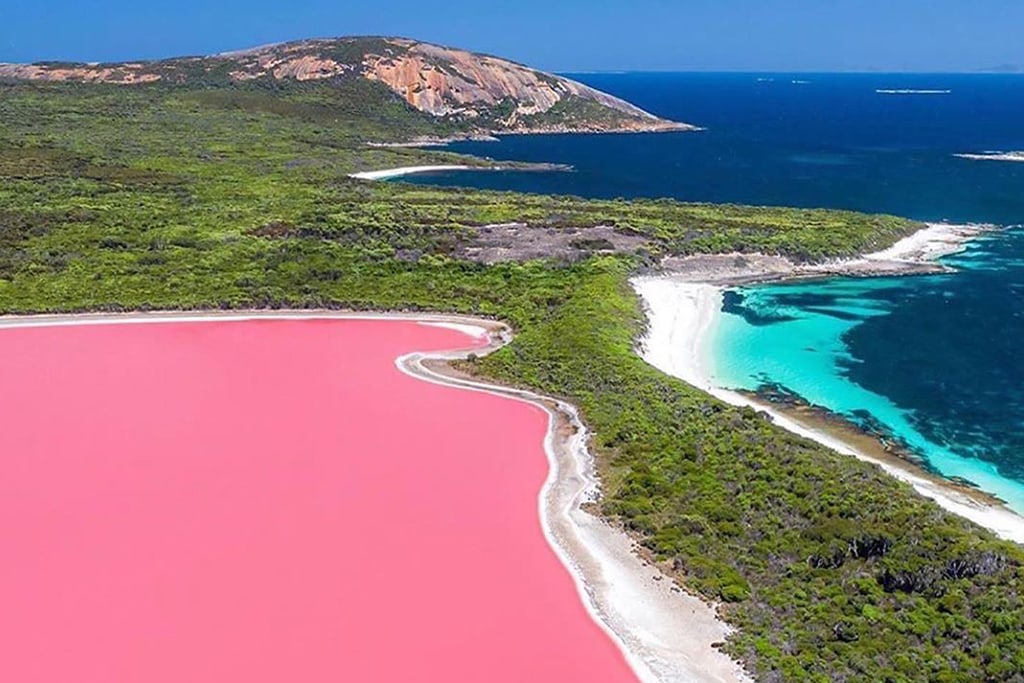 Picture a lake of the brightest bubblegum pink, separated from a deep blue ocean by a strip of lush green forest. That's the natural wonder that is Lake Hillier, located on Middle Island near Esperance, an eight-hour drive from Perth. See this magical lake by boat, or from a bird's-eye view on a scenic flight with Goldfield Air Services.
Freycinet National Park, Tasmania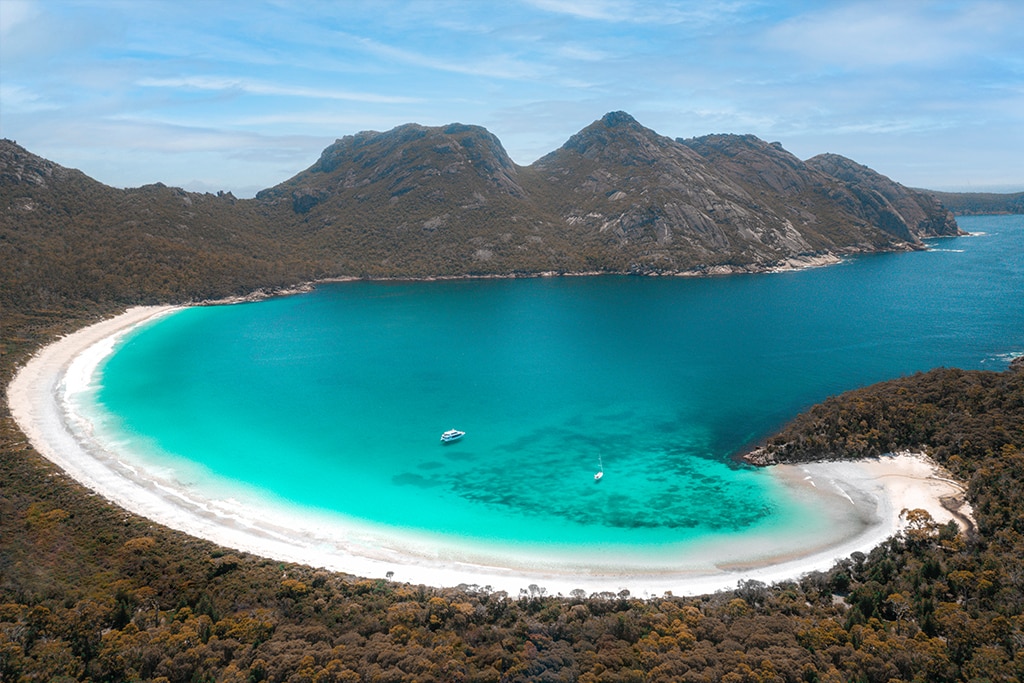 On Tasmania's east coast, Freycinet National Park is a picturesque peninsula of towering pink granite mountains that surround the pristine white sands and calm blue waters of Wineglass Bay. Relax on the miles of white sand and take the 90-minute hike to the Wineglass Bay Lookout, or take a day tour via a chartered cruise from Hobart.
Grampians National Park, Victoria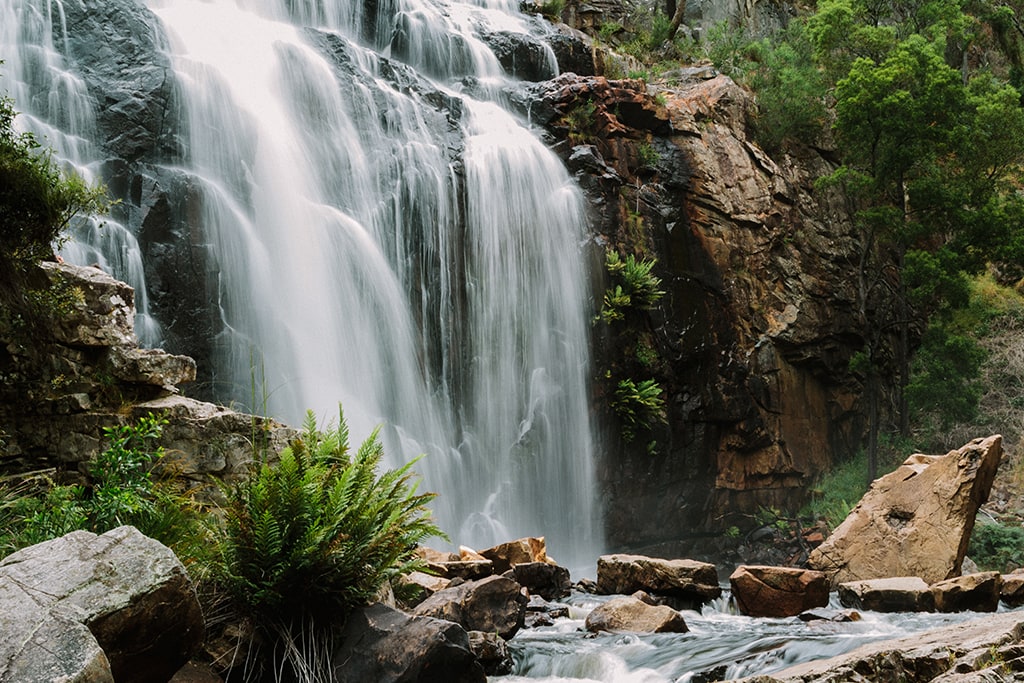 A three-hour drive from Melbourne, the Grampians National Park is an incredible mountain landscape with a huge array of native plants and animals, a rich and continuing Aboriginal history, and the must-see Mackenzie Falls. Take a 2.5-hour return hike that ends with a spectacular view of tree-covered mountains, blue lakes and vast valleys.
Wilpena Pound, South Australia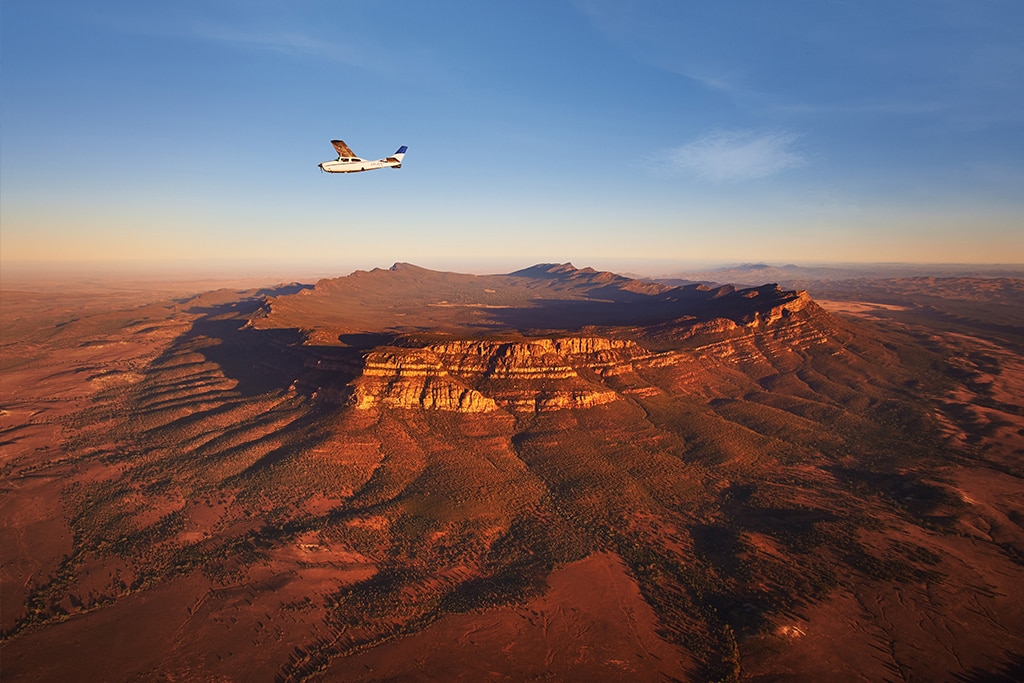 A five-hour drive from Adelaide, Wilpena Pound in the Flinders Ranges looks like a crater from the air, a massive bowl almost 100 kilometres (62 miles) wide. Surrounded by jagged mountains, it covers eight times the area of Uluru. The best way to take in its immensity is via a scenic flight. Another unforgettable experience is to trek inside the Pound and climb up over the rim.
5. Popular Beaches
Think about it: Australia has a 60,000-kilometre coastline, so you'd be remiss to not stop by one of its 12,000 beaches. Indeed, it may be one of the defining highlights of your trip.
Gold Coast, Queensland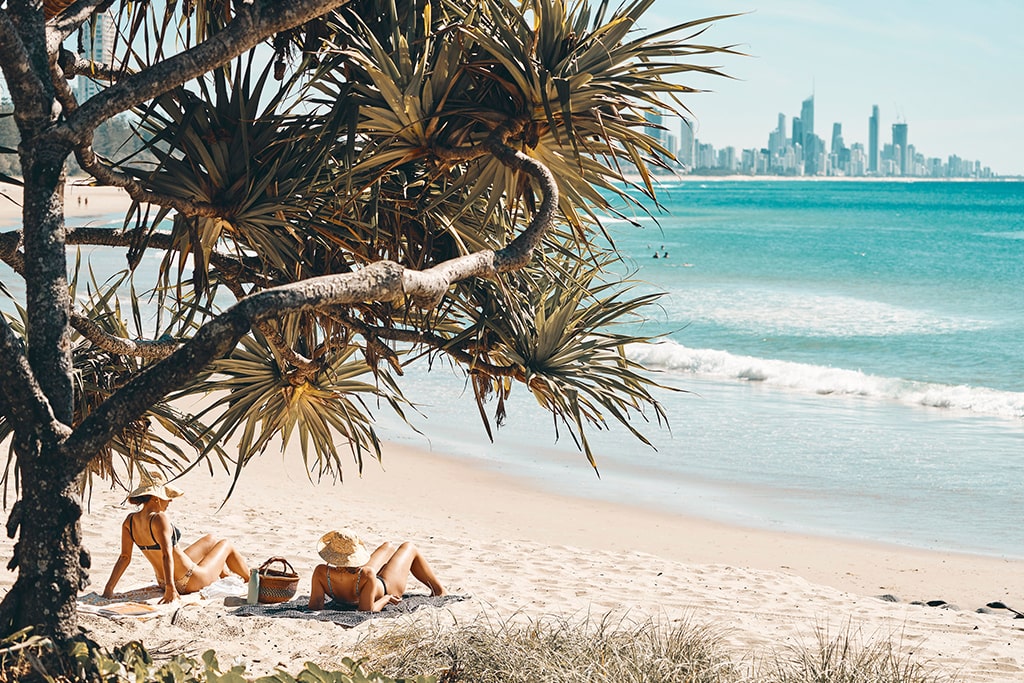 Just over an hour south of Brisbane, the Gold Coast is a famous beach destination and one of the most popular places in Australia to visit. Surfers and families will enjoy Burleigh Heads Beach with its impressive surf break. There's Palm Beach for its clean, picturesque shoreline that is rarely crowded. Beyond these, the quintessential Gold Coast beach is undisputedly Surfers Paradise, with its central location near resorts and restaurants, and excellent swim and surf conditions.
Sydney Beaches, New South Wales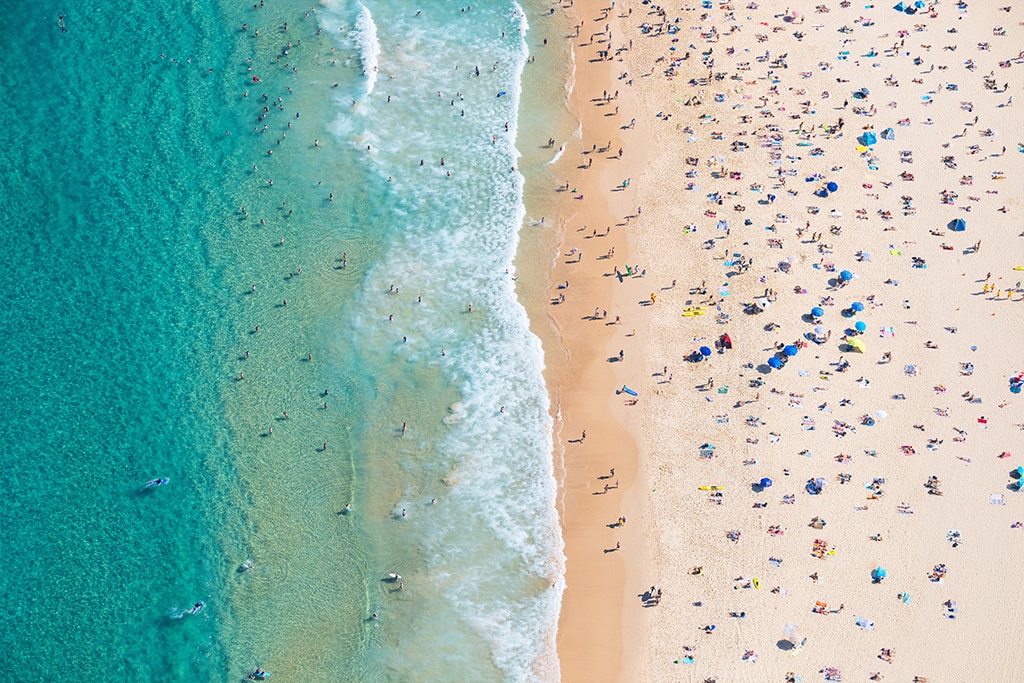 Famed for its gorgeous coastal lifestyle found right next to big city culture, Sydney boasts its own lineup of iconic beaches. Expert and novice surfers can head to Bondi Beach or Manly Beach to test out the waves, whilst travellers looking to relax and soak up the sun can head to Coogee Beach, with its many snorkelling spots and nearby eateries.
Byron Bay, New South Wales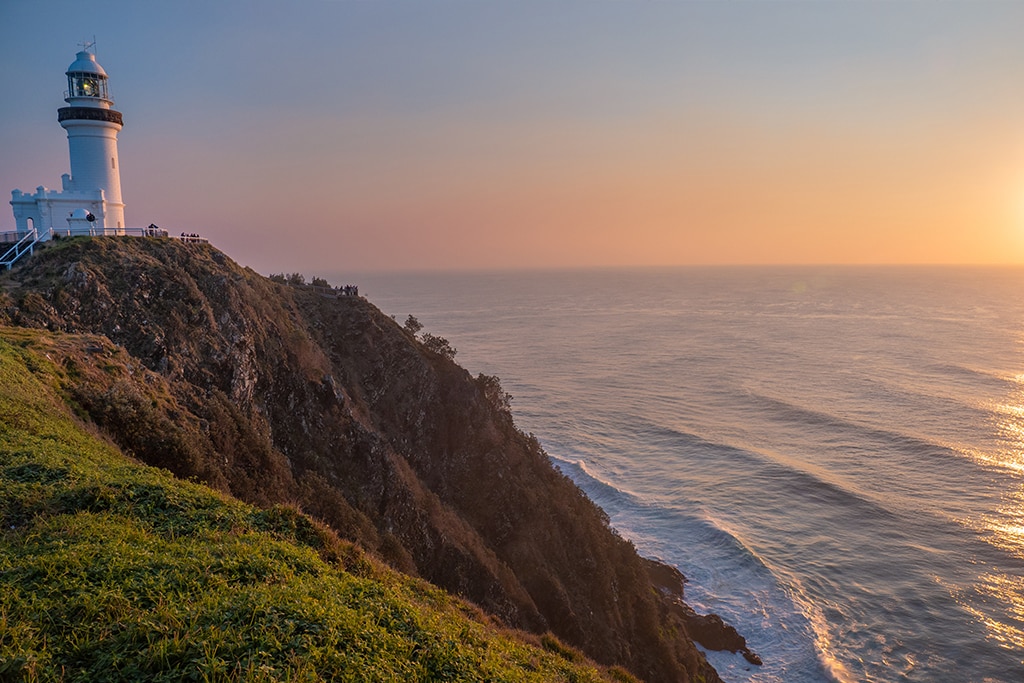 Nestled on the coast of northern NSW, Byron Bay is lauded for its stunning beaches and relaxed, hippy culture. The town centre is where you can get a tarot reading, indulge in paddock-to-plate meals, or relax and sip a local brew. But the best action naturally happens at the beach, where you can take a surf lesson, kayak with bottlenose dolphins, and spot whales on their annual migration.
Whitehaven Beach, Queensland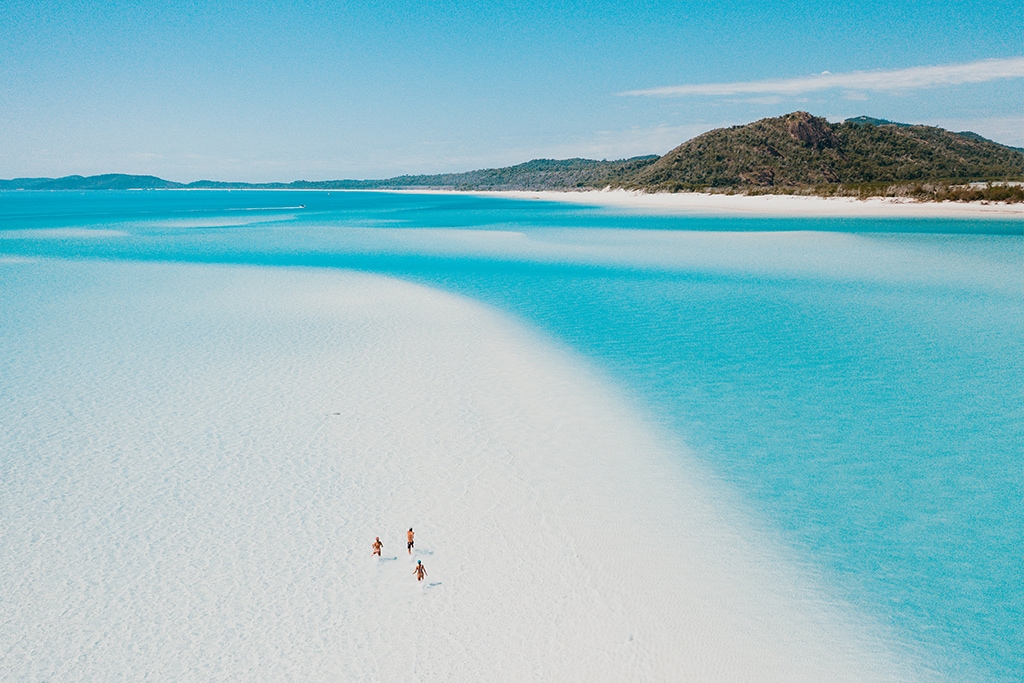 Whitehaven Beach is located on the breathtaking Whitsunday Island, which is part of the natural wonder that is the Great Barrier Reef. With its impossibly white sands and turquoise waters, it's hard to take a less-than-flattering photo here. Visit the beach during a variety of Whitsunday cruises, or take a 30-minute boat trip out here when you stay on Hamilton Island.
Bells Beach, Victoria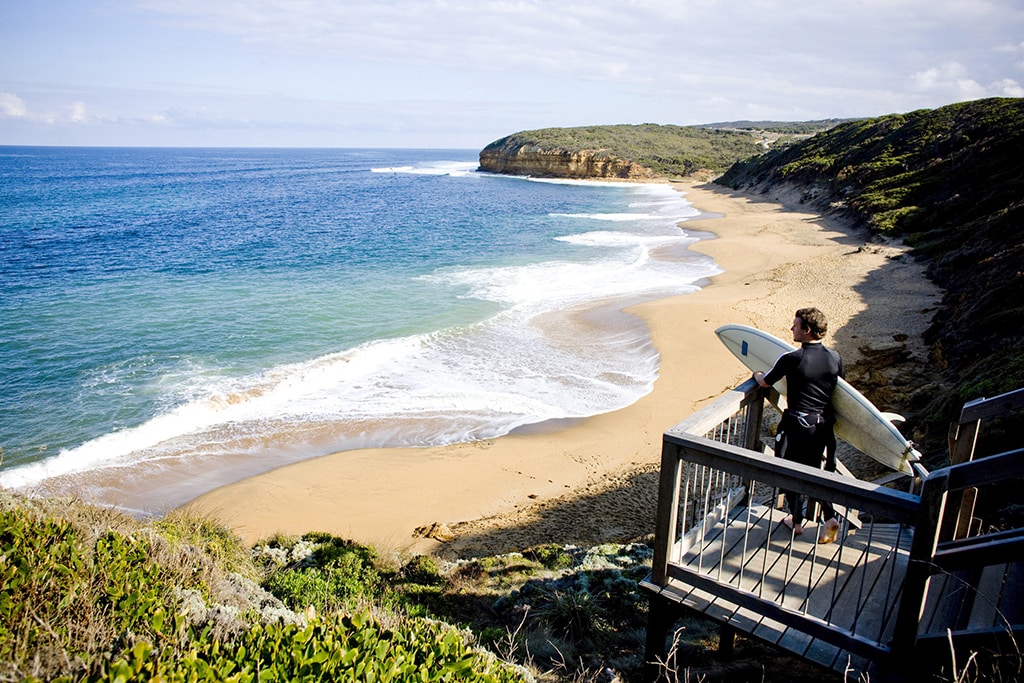 If you're journeying down the spectacular Great Ocean Road, you will pass one of the best surf beaches in the state. Bells Beach is located a 1.5-hour drive from Melbourne and is the site for the Rip Curl Pro Bells Beach, drawing top surfers from all over the world. Striking rock cliffs envelop the beach, giving spectators a prime view of the sand and surf action down below.
Vivonne Bay Beach, South Australia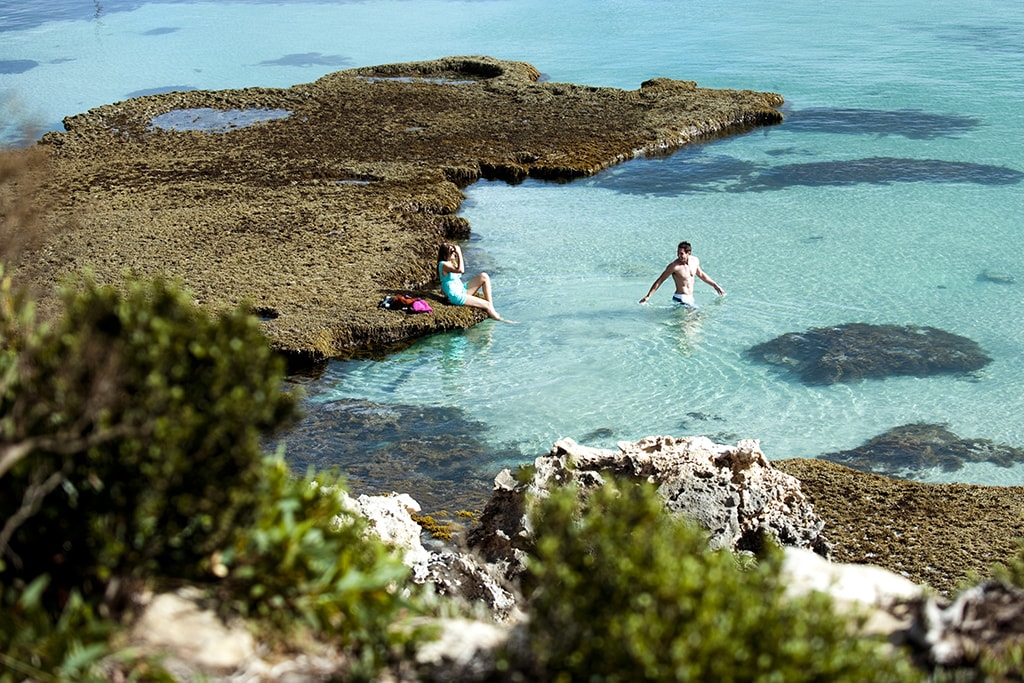 South Australia's Kangaroo Island has an abundance of picture-perfect beaches and Vivonne Bay Beach is lauded as the most beautiful of them all. To the east is Seal Bay Conservation Park, and to the west are the miles of the unspoiled bush of the Vivonne Bay Conservation Park. And between these is a gentle bay, with an immaculate stretch of sand and crystal-clear waters, ideal for picnics, sunbathing, fishing and surfing.
Cable Beach, Western Australia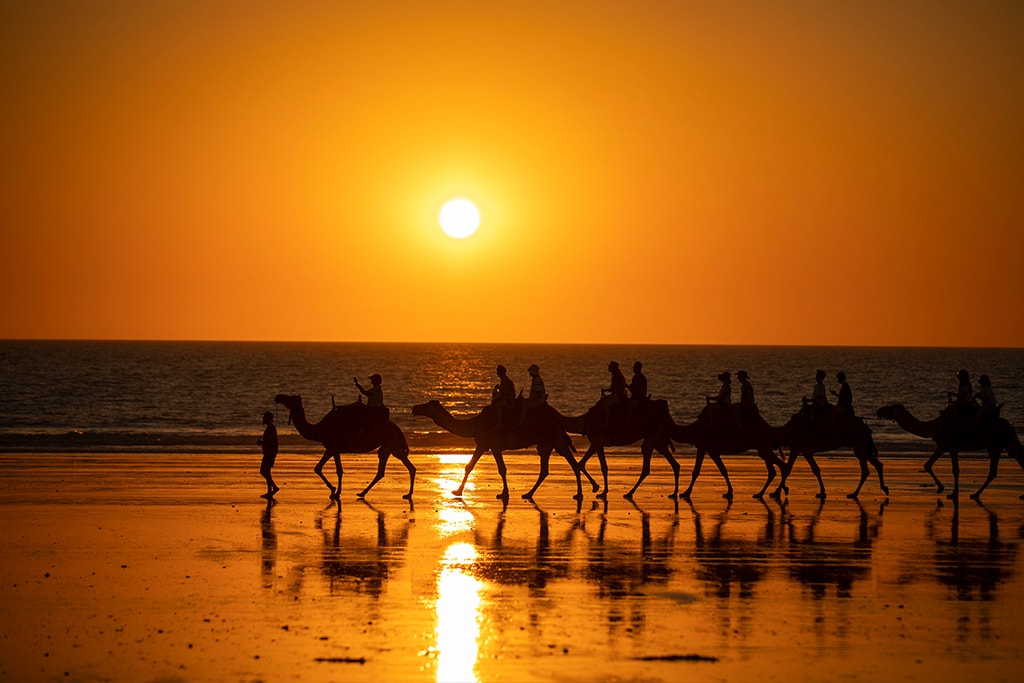 The iconic Cable Beach is located in Broome, on the northern border of Western Australia. With 22 kilometres (14 miles) of soft white sand, visitors can unwind and enjoy the spectacular scenery of bright blue waters by day, and show-stopper sunsets at dusk. Whilst here, enjoy one of the beach's most unique activities—a camel ride during the sunset.
Armed with this list of highlights, you should have a better idea of how to plan your trip. In fact, it might cover a few trips to boot! The myriad experiences in nature, steeped in rich Aboriginal culture, will leave you wanting more. And with a destination as big as Australia, there's always more to discover.
Travel restrictions and regulations apply and are subject to change. Find out about the latest travel updates here.
Inspired to visit SYDNEY AND NEW SOUTH WALES?
LET US HELP, REACH OUT TO US AT +603 6286 6288
OR [email protected]
You may also be interested in these articles: