For most people, if they think of things to do in Bangkok, it would include experiencing the city's constantly buzzing nightlife and famous sky bars, indulging in Thai food, shopping, going for massages and visiting their traditional temples. Eat, drink, have fun and repeat.
However, for the intrepid traveller, there is a different, flourishing and inspiring side of the city, which can be found in the Bangkok art and culture scene.
In this article, we get your creative juices flowing and show you the very best spaces for experiencing Bangkok art at its finest. Some are thought-provoking artworks that stand as a statement of Thai creativity, beliefs, and thought processes and some are instagrammable street art graffiti at its coolest. Let's dive into the thriving and ever-expanding world of the Bangkok art and culture scene.
Note: Most of the places we have listed here are free of charge. However, it is best to check their social media if you plan to go as they may be running special shows or events that need ticket admission, or they may be closed to observe certain holidays.
WHERE TO GO TO EXPERIENCE BANGKOK ART AND CULTURE
Bangkok City City Gallery
Situated in the middle of Bangkok's CBD Sathorn district, and just a 5 to 10-minute walk from the Lumpini MRT station is a gem of a minimalistic modern art gallery.
The Bangkok City City Gallery will grab your attention as it stands out amid the city's flurry of activity in glistening white and is a beautiful space to visit to view a marvellous selection of modern artworks from cool, hip and talented young artists. The gallery features a huge diversity of works which can comprise paintings, videos, sculptures and live performances.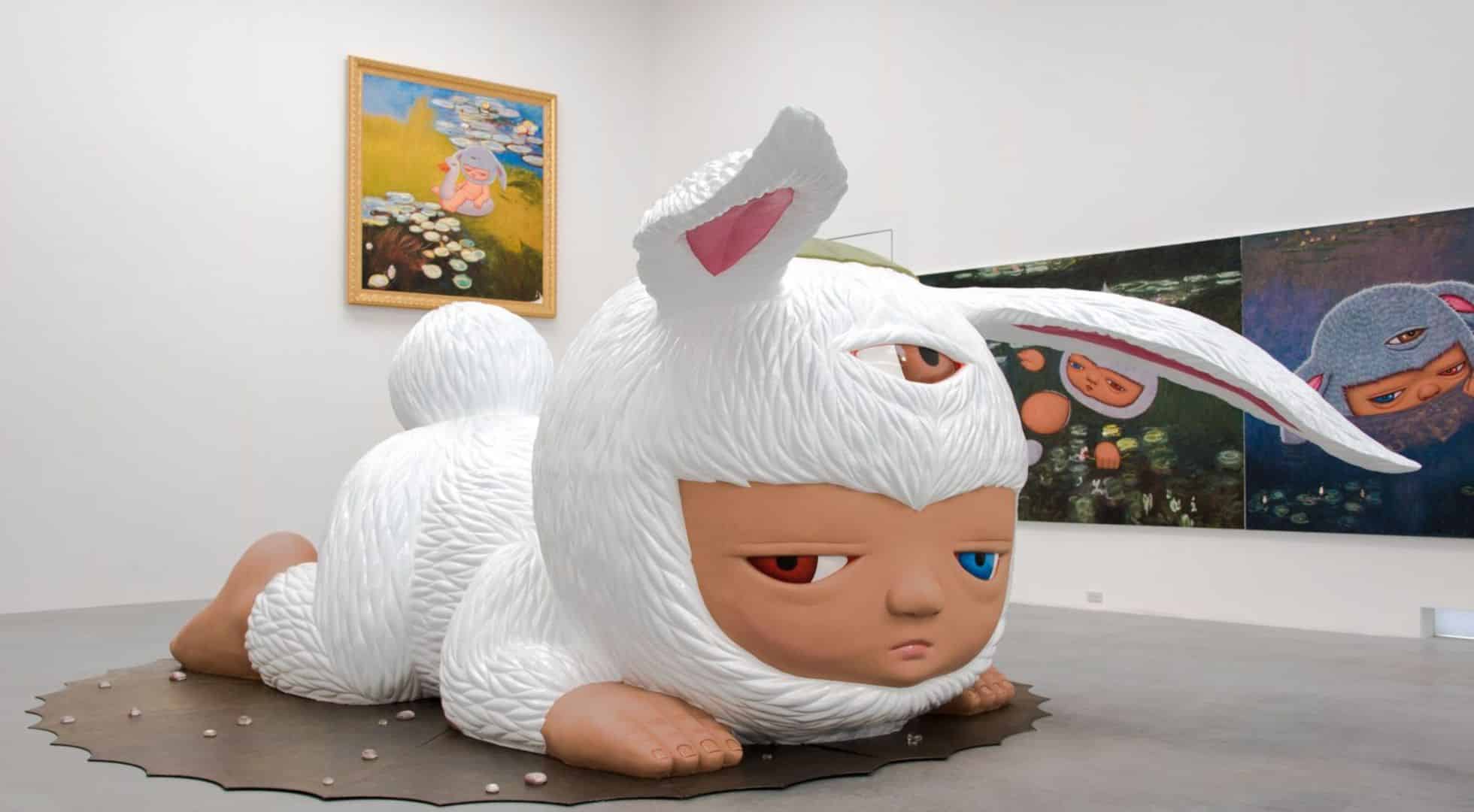 Alex Face considers himself an artist with a social conscience. His signature characters are babies, sometimes in animal suits. They look cute at first glance but also worried and aged. This was inspired by the life-changing event which was the birth of his daughter, which caused him to reflect on the life she had ahead, consider the future and in particular take stock of the changes happening in his own country, in which she would grow up.
Bangkok Art And Culture Centre (BACC)
The Bangkok Art And Culture Centre (BACC) contemporary art centre is a modern marvel highly inspired by the world-famous Guggenheim Museum in New York, interspersed with elements of traditional Thai culture, all beautifully incorporated together. The building is spread over a whopping area of 4,000 square metres, and art exhibits aside, the architecture is also absolutely unique and will leave you completely dazzled.
Major art festivals, exhibitions, music, theatre, film, design and cultural/educational events take place in the centre's exhibition and performance spaces, and there's a one-of-a-kind art library, craft shops, bookshops, and cafes.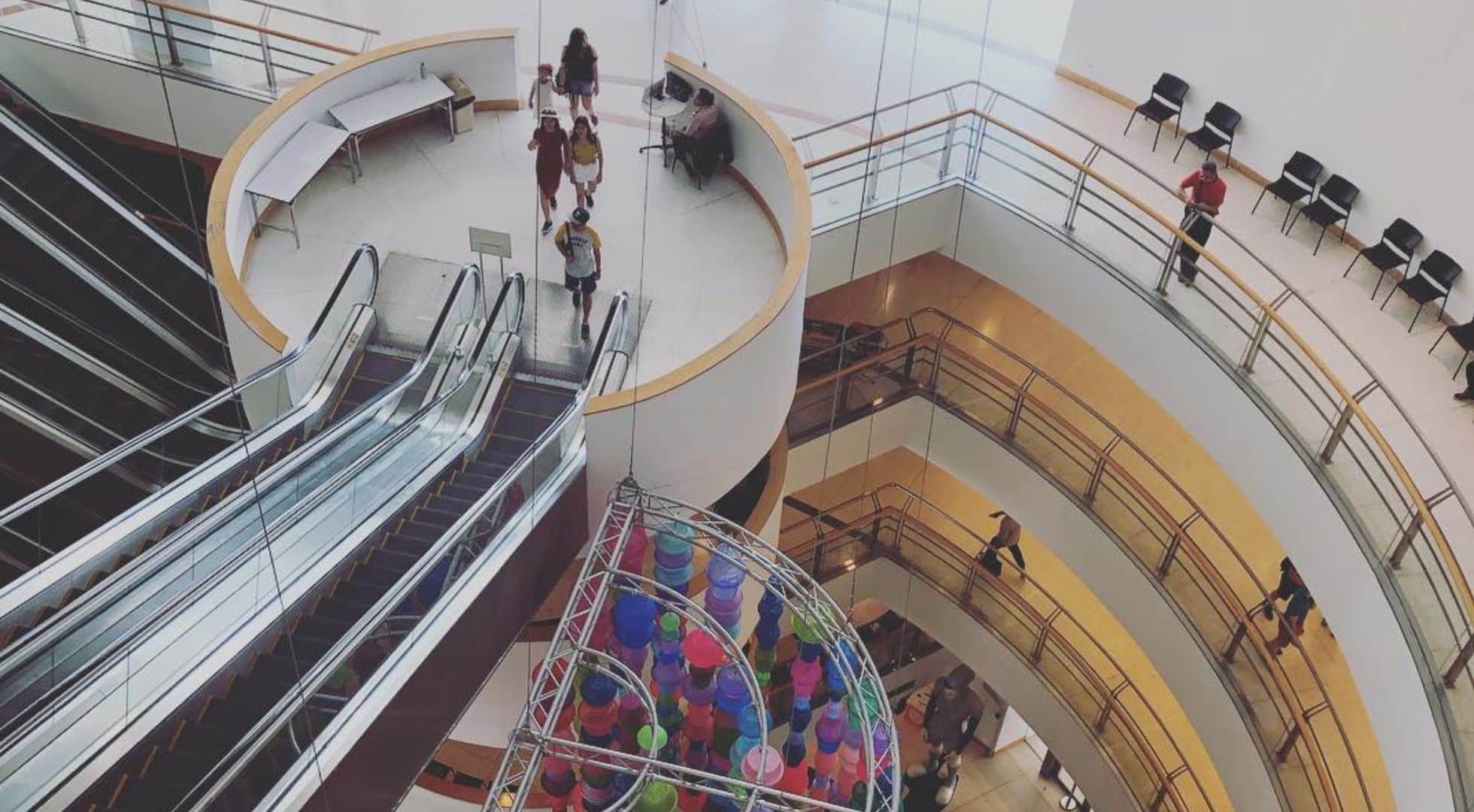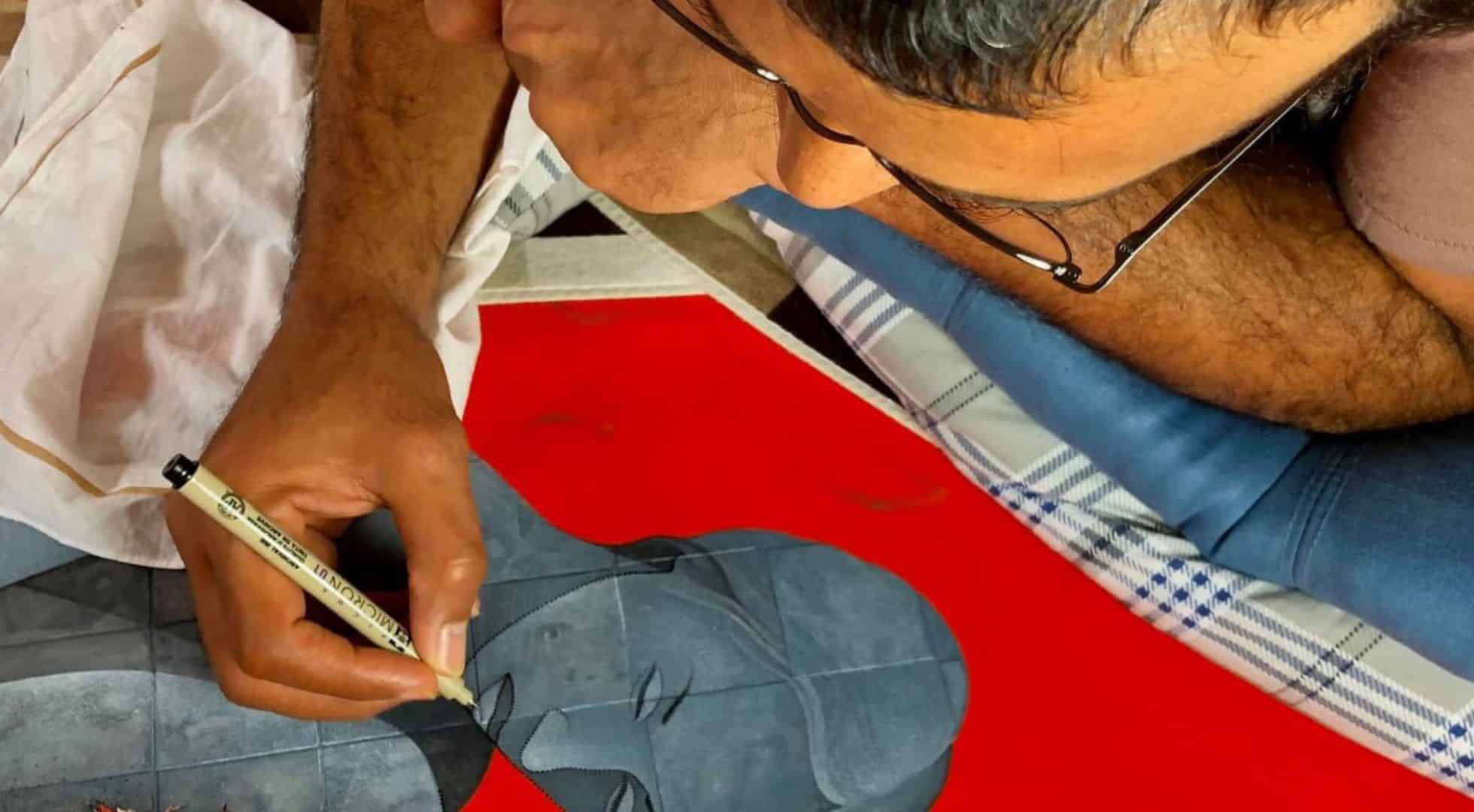 Museum Of Contemporary Art (MOCA)
Shopaholics will eagerly flock to Bangkok's famous JJ or Chatuchak weekend market, but Bangkok art and culture lovers will know that just nearby lies the Museum of Contemporary Art (MOCA).
MOCA was built to showcase and exhibit the exceptional artworks collected over many decades by Boonchai Bencharongkol, an ardent Thai art lover and collector. Some 800 works from his private collections are exhibited in the 20,000 square metres of space.
With stunning architecture, there are 5 floors, each with a distinctive exhibit that showcases a wide range of Thai artistic styles. MOCA displays art inspired by Thai modes of expression alongside art that has been influenced by the introduction of Western artistic styles and techniques.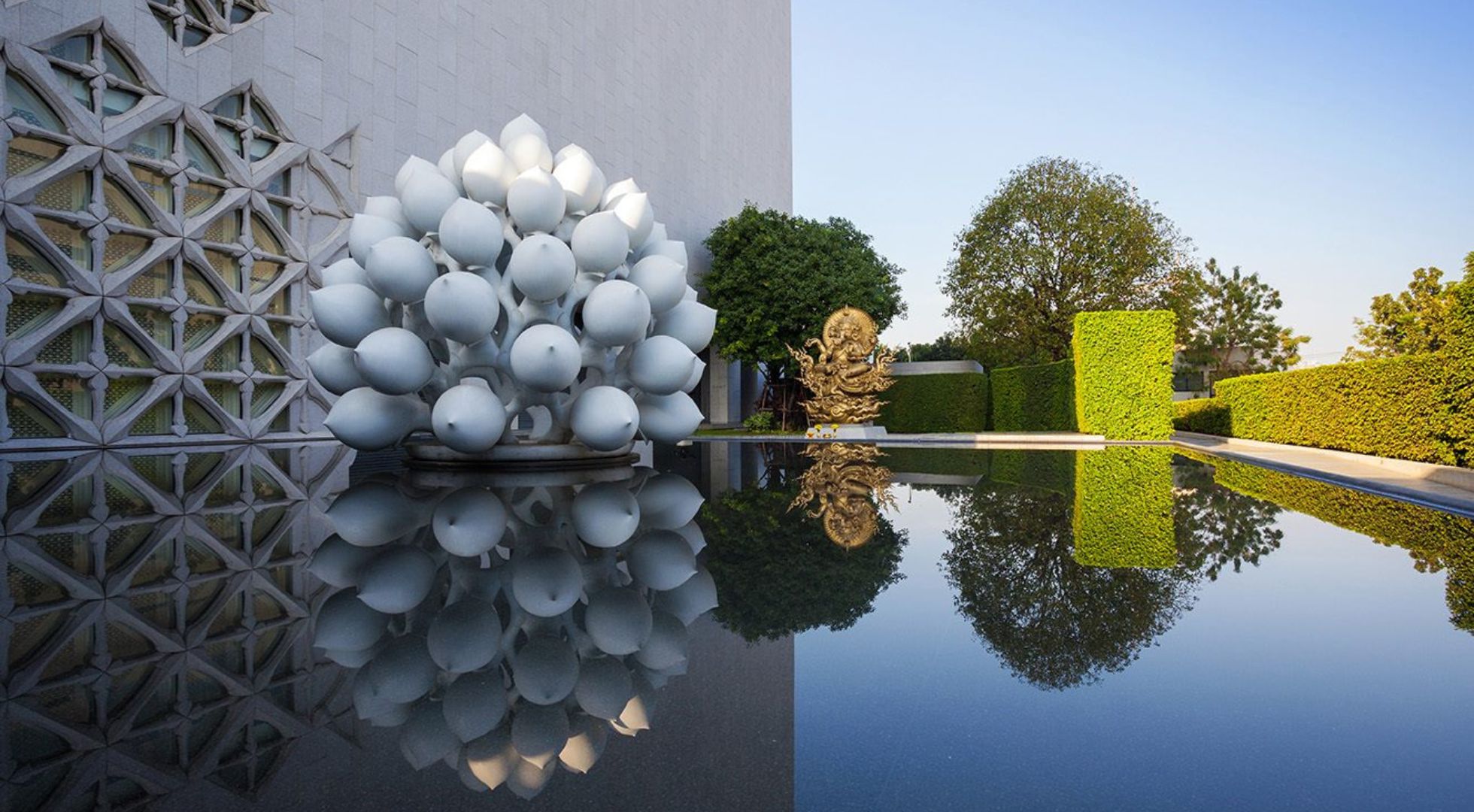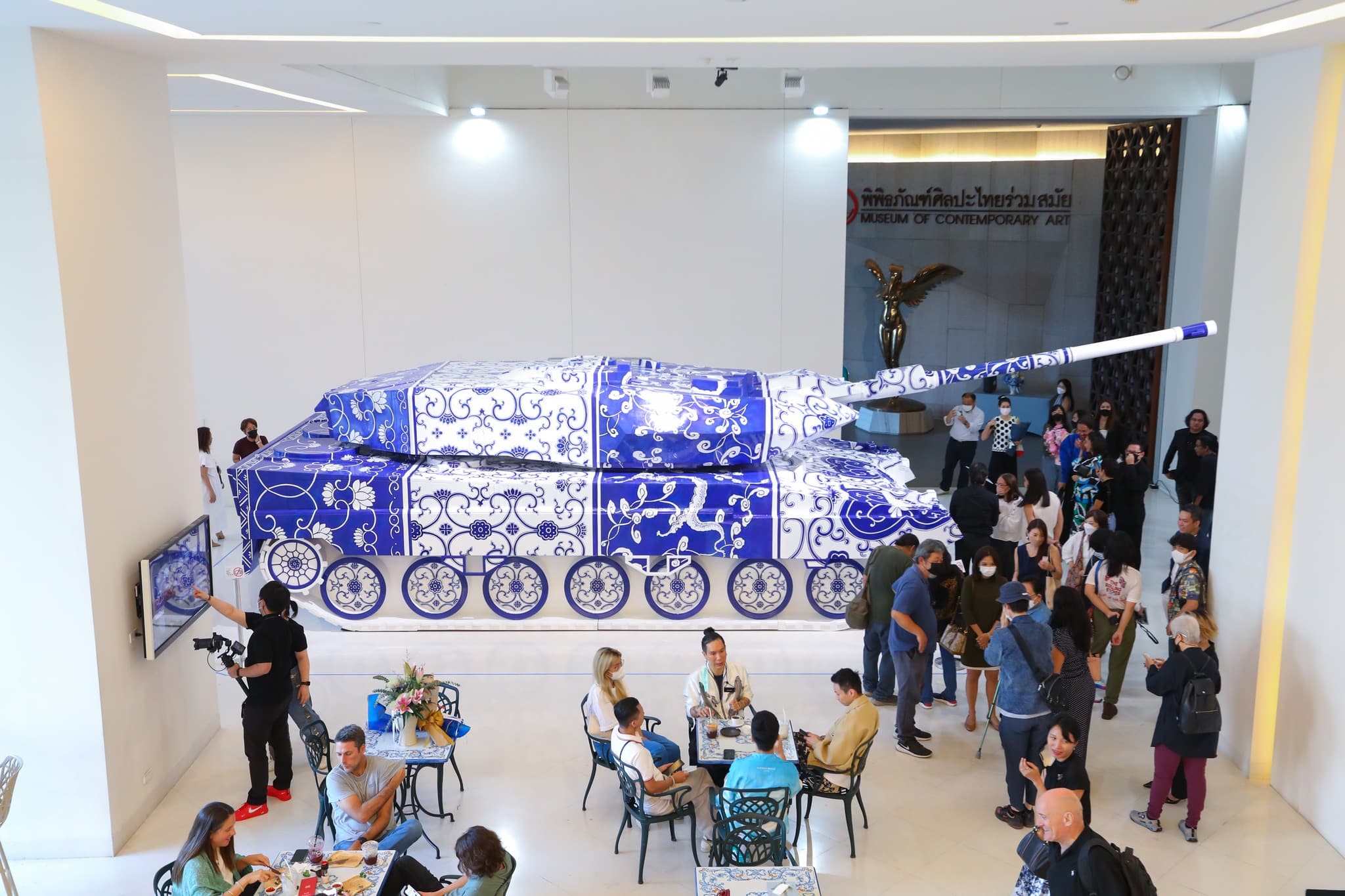 Iconsiam Bangkok
If spending the day in the mall is your cup of tea, the "grandest mall of all" Iconsiam is an all-around wonderland for shopping, dining, appreciating Thai cultural heritage and all types of entertainment that will cater to various tastes, ages, and personalities.
There is shiny glitz and glamour and the longest, greatest theatrical lights and dancing fountain show in South East Asia, shooting water up as high as 400 metres. Then there's the heritage museum, Thailand's first world-class museum complex housing hundreds of statues, paintings, carvings and chandeliers inspired by the shape of woven garlands.
Built intentionally to showcase Bangkok art to its finest, you will find that Iconsiam practically drips with impressive art pieces from outside to inside and even in all their washrooms.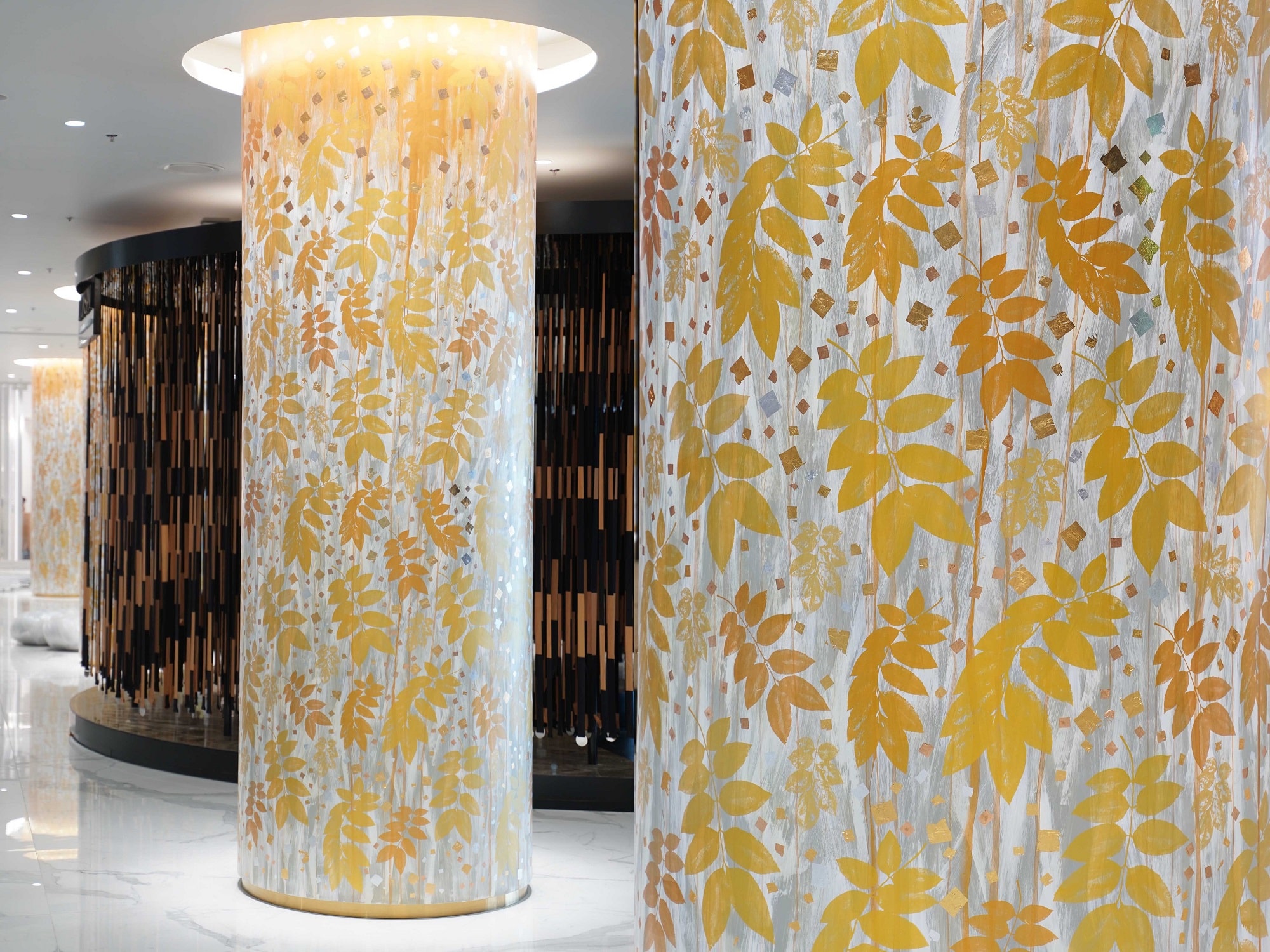 Click here to go on an art tour to find out about the eight phenomenal art masterpieces at Iconsiam Bangkok.
Thailand Creative and Design Centre (TCDC)
The oldest road in Bangkok, Charoenkrung Road is rapidly transforming into the coolest hub for Bangkok art and culture, with authentic vintage Thai architecture housing some of the city's trendiest and most IG-worthy cafes and bars.
The reopening of the country's best-loved design centre, the Thailand Creative and Design Centre (TCDC) in the side and back wing of the historical Grand Postal Building adds a further large feather to Charoenkrung Road's cap.
The five-storey TCDC is spread across 8,700 square metres, and the design resource centre encompasses an exhibition space, a state-of-the-art library dedicated to art and design books, a co-working space and a fourth-floor rooftop garden, which is a must-visit to see Bangkok in all its glory.
An important addition and achievement are the Material and Design Innovation Centre. This provides local creatives with hands-on resources and a contact centre for Thai-made materials for design disciplines from architecture to fashion.
Special Mention: Charoenkrung Road For More Bangkok Art, Culture and Food
When it comes to trending things to do in Bangkok, the old, long Charoenkrung Road deserves a special mention as Bangkok's blossoming creative district and rustic hipster haunt.
The neighbourhood has recently been revamped and is now a hotspot for trendy cafes, bars, restaurants, street art, and uber-cool places to visit and hang out. For the foodies, Charoenkrung is home to several Bangkok Michelin-starred restaurants as well as Bib Gourmand eateries.
It happened to be around the time that the Thailand Creative and Design Centre (TCDC) was relocated to Charoenkrung Road in 2017 that the neighbourhood experienced a boom in its art scene; retaining its charm in the form of old shophouse businesses, whilst new places helped shape it into a creative artsy district.
We recommend that you start your Charoenkrung adventure by first visiting TCDC at the old General Post Office.
From there you can start your stroll up north which leads to Chinatown, and there are a plethora of interesting stops along the way as well as fantastic murals for you to admire.
WAREHOUSE 30
Behind the Portuguese embassy, seven empty warehouses stood derelict for many years. In 2017, one of them was revamped into an art hub now known as Warehouse 30, just a 5-minute stroll away from TCDC. Truly instagrammable, this industrial-chic warehouse offers up a community art space, with various artisan galleries, temporary exhibitions, art cafes, and antique shops with vendors selling their fares.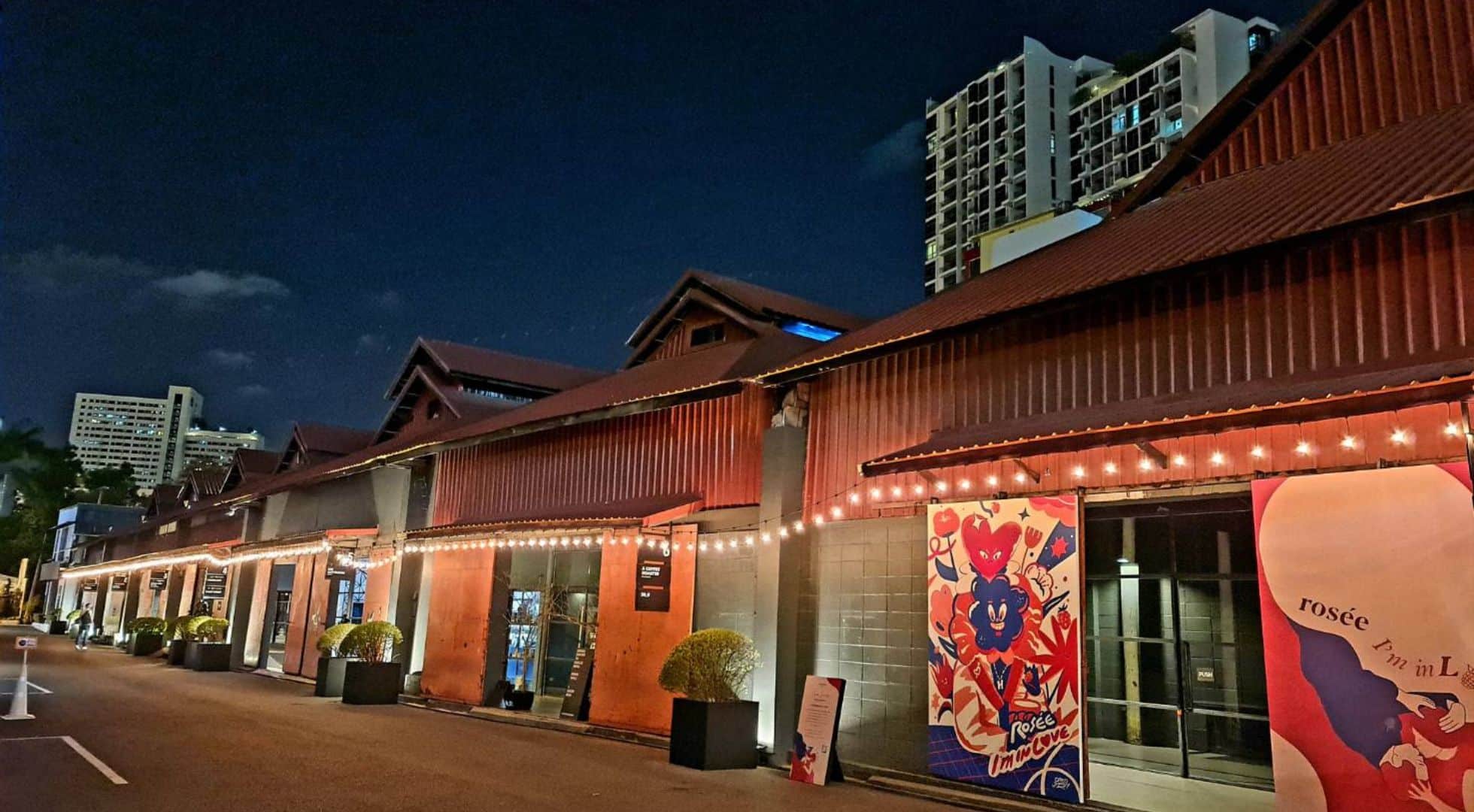 MUSEUM OF DIGITAL ART (MODA)
Bangkok is the first city in the world to have a Museum of Digital Art Bangkok (MODA), situated at River City which is known among antique lovers for being the place for trade.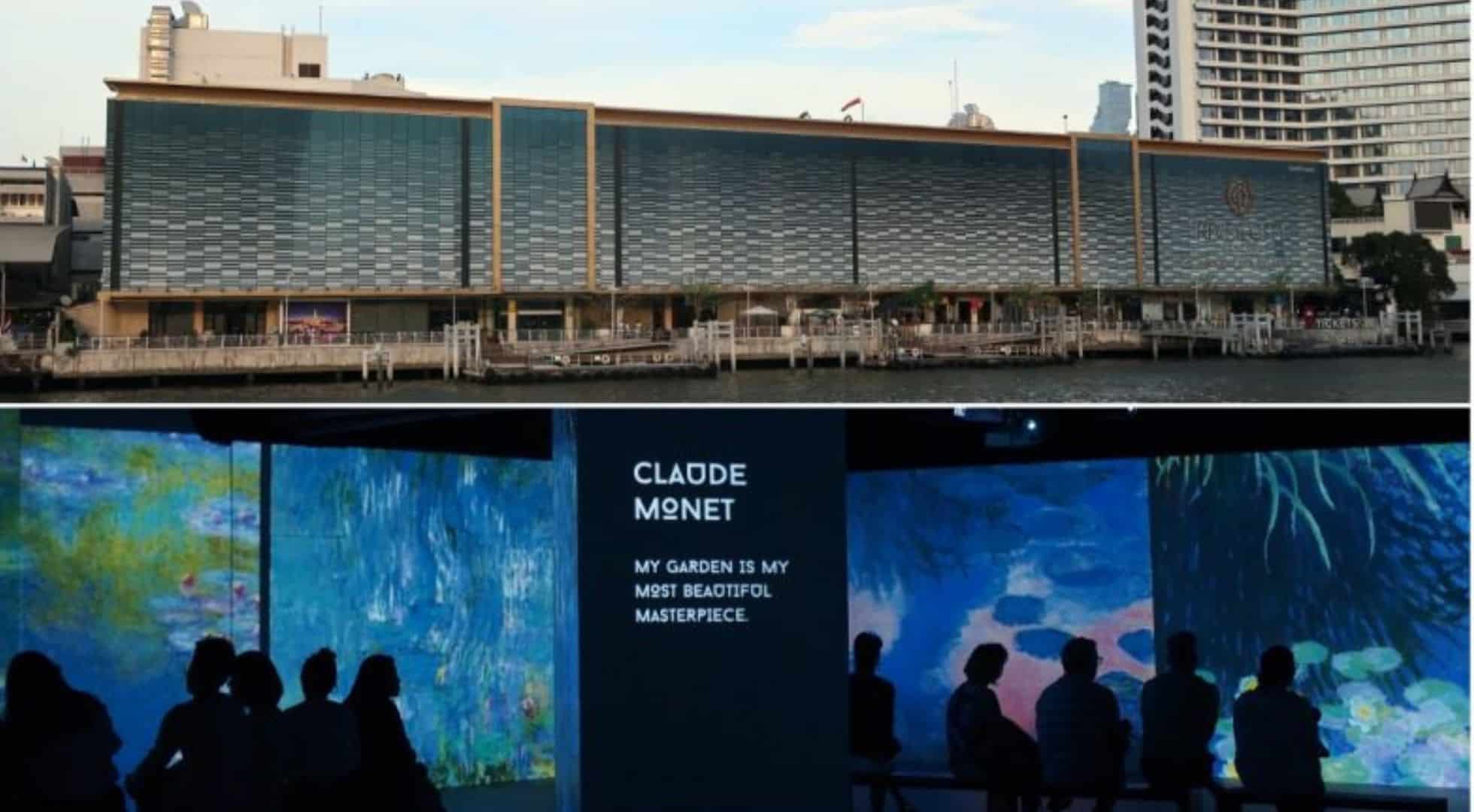 TALAD NOI
Keep meandering up north, and you will come across another must-see area – Talad Noi or "Small Market". Set on the banks of the Chao Phraya River, Talad Noi houses an ethnic Chinese community on Bangkok Chinatown's edge.
It is well known for its strong traditional community feel, old buildings, and alleyways bursting with street art and second-hand car parts. It's also a hotspot for young hipsters and the Insta-obsessed who search for the many cool hidden cafes.
Read this to find out the best spots to check out in Talad Noi.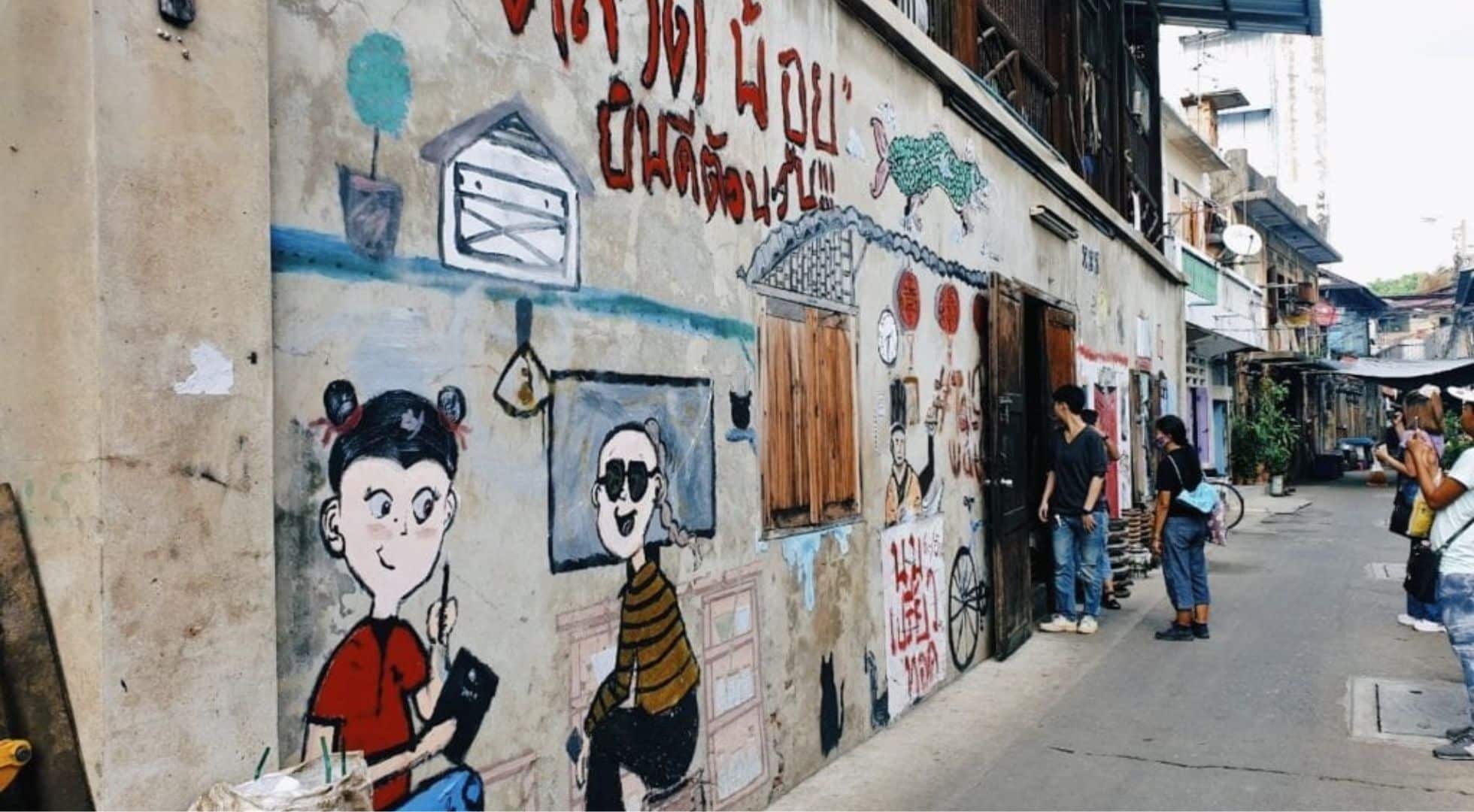 OTHER NOTE-WORTHY STOPS IN CHAROENKRUNG
History buffs will want to visit the Bangkokian Museum, a colonial house full of collections of things that tell the history of Bangkok. The place also has a permanent exhibition about Charoenkrung. Another stop worth mentioning is Assumption Cathedral, which is the principal Roman-Catholic church of Thailand, a gorgeous Western-style building inside and out, storing a two-decade history of the Catholic mission to Thailand.
CHAROENKRUNG FOOD
Amidst Charoenkrung's sprawling maze of insta-worthy hidden gems, foodies can find notable Bangkok Michelin-starred restaurants as well as Michelin Bib Gourmand eateries. Put these on your list for your next trip to Bangkok!
Note: The Bangkok Michelin Bib Gourmand is given to places that serve great food at affordable prices. So, hit them up for simple meals and good value for money. Whereas Michelin Stars are awarded to (mostly) high-end restaurants, where reservations are usually required.
Charoenkrung's Michelin-Starred Restaurants
French restaurant Le Normandie (Michelin 2 star) is famed for its exquisite French fare, plus its location in Bangkok's first and arguably best hotel, Mandarin Oriental means you get superb river views of the Chaophraya and second-to-none service. There's also the Bamboo Bar (Asia's 50 Best Bars) and Author's Lounge for afternoon tea.
At 80/20, (Michelin 1 Star) the chefs offer up their unique interpretation of Thai common and regional dishes through their seasonal tasting menu.
Prestigious chef David Thompson who worked previously at Nahm's latest venture is Aksorn (Michelin 1 Star) located in Central the Original Store, where the cooking traditions and heritage Thai recipes have been passed down through the generations.
Charoenkrung's Michelin Bib Gourmand Eateries
Older eateries range from decades-old to over a century old thanks to the generations of owners who have been carrying on the family legacy. These include Sanyod located in an alley not far from the main road which serves up noodles dishes and char siew as well as a full Chinese feast. Jok Prince is a decade-old establishment noted for the unique smoky charcoal flavour in its congee.
Newer establishments include Khamoo Charoen Sang Silom, the neighbourhood's go-to for Thai stewed pork knuckle, the kind where the meat falls off the bone and the gravy tastes just right. Be sure to visit early. For a taste of elevated Isaan (Northeastern Thai) cuisine, visit 100 Mahaseth where meat lovers dreams come true with killer grilled meat (tip: try the bone marrow and Isaan sausage).
Lastly, no trip to Bangkok is complete without having pad thai.  Baan Phadthai's pad thai includes mixing in crab fat, great quality protein options and more than ten ingredients in the complex pad thai sauce. Try their "Miang Kana" – their Chinese kale wraps for a unique addition.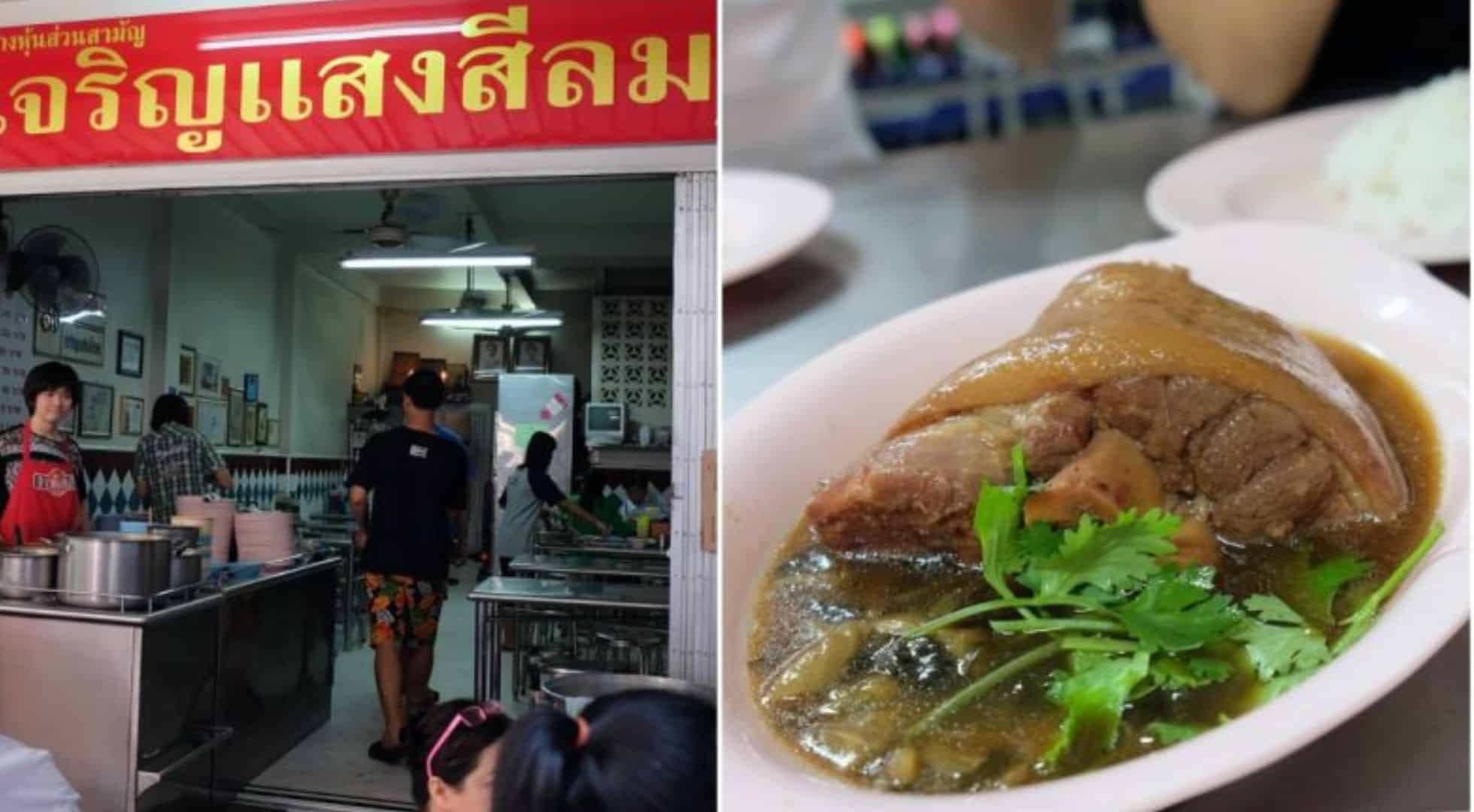 For a complete guide to Charoenkrung, click here.
it's Time to EXPERIeNCE some amazing bangkok art, culture & food! LET US HELP YOU.
You may also be interested in: