"One night in Bangkok and the world's your oyster. The bars are temples but the pearls ain't free."
Bangkok is a fascinating city and has been featured in many famous movies and songs – the above being one of the more notable ones. From its humble start as a small trading centre and port community, it became Thailand's capital in 1742.
Today it is a buzzing crowded metropolis, major tourist destination and home to nearly 11 million people. From bars and nightlife, shopping, food, entertainment, massage, temples, shrines – you name it, Bangkok will surely have them and more!
While considering the latest Bangkok travel restrictions, read the following Bangkok travel guide to find out the best 8 things to do in Bangkok.
Disclaimer: Some places may still be closed, please do check before you head there.
SAWADIKAP! HERE'S A Bangkok travel guide to The top 8 things to do in the city of angels
 1. Partake in Bangkok's Nightlife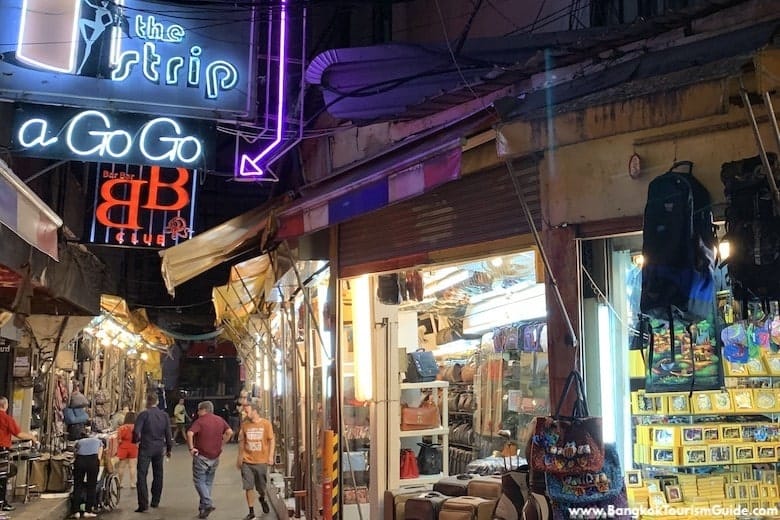 Bangkok is known as the city that never sleeps, and it is true that Thailand's capital in some places is alive with even more activity at night. The rip-roaring nightlife is an experience you should savour whilst you are there. There is everything from family-friendly night markets to non-stop feasting, street parties, bars and nightclubs that open all night.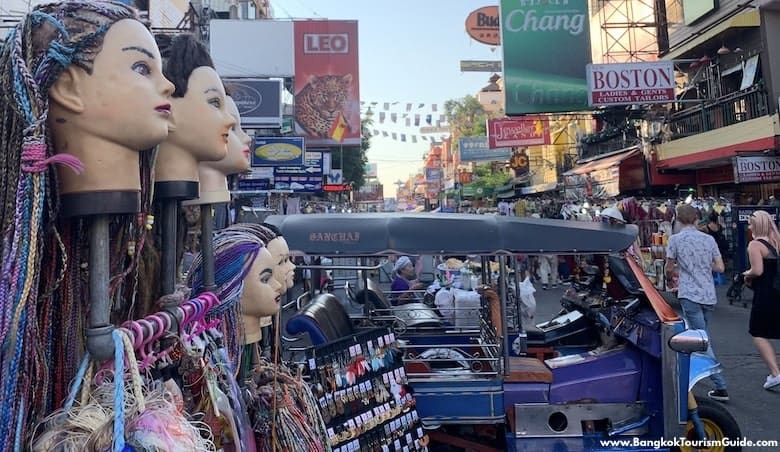 Arguably the most famous road in Bangkok, you may remember Khao San Road from the Leonardo DiCaprio hit movie, The Beach. Famed for its bustling, colourful and vibrant hippie vibe, Khao San Road is one of the Bangkok attractions that is world-renowned amongst the backpacker crowd for its cheap accommodation, raucous bars, street food and never-ending restaurants.
2. Pay A Visit to the Red Light Districts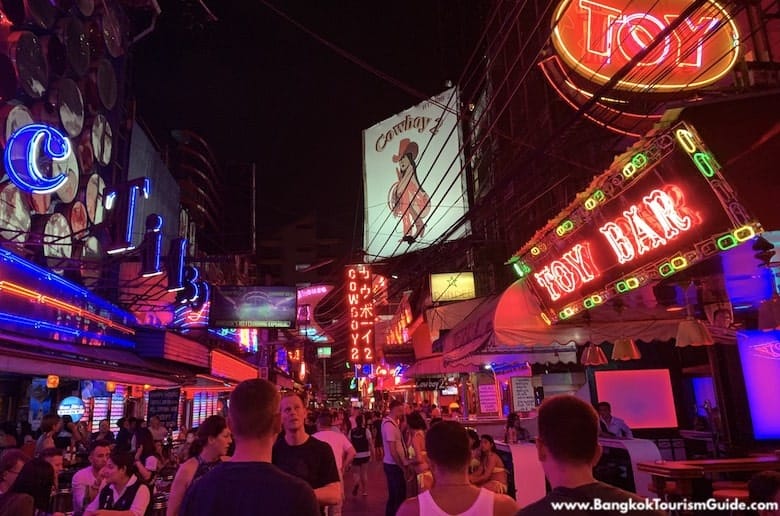 There is a reason why Bangkok is called the City of Angels. Places like Soi Cowboy, Patpong and Nana Plaza go down the hall of fame when it comes to girly bars, ping pong shows, ladyboys and where you can pay for a tantalising evening with a Thai girl (or boy). If that's not for you, you can still sit and have a drink at one of the bars whilst people-watching and soaking in the all-night buzz.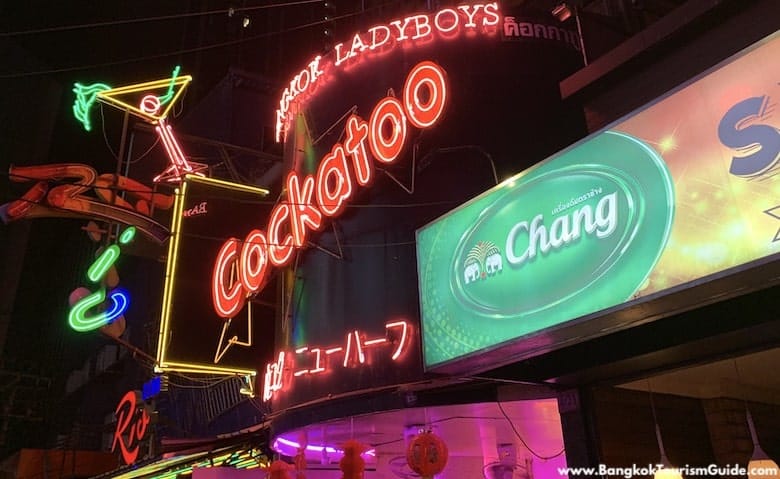 3. Enjoy The Food Heaven That Is Bangkok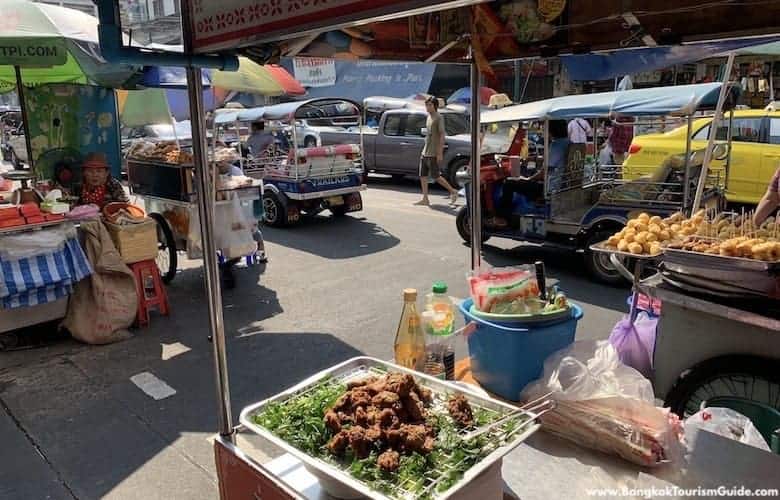 Thailand is one of the countries with the best food in the world. Bangkok's street food is legendary, with CNN naming it as the best city in the world for street food.
It's super easy to find street food anywhere in your Bangkok travels. You can feast on freshly cooked pad thai, som tam (papaya salad), chicken rice, beef noodles, barbequed seafood and much more any time of the day (and night). It's cheap to boot, as this is what the locals eat too.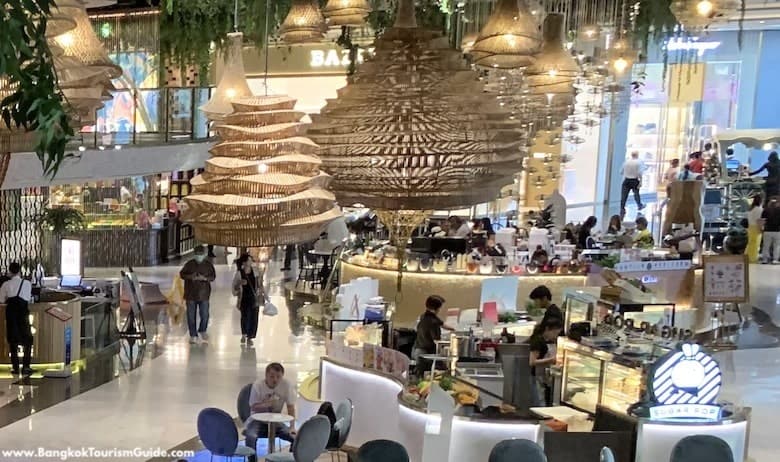 Bangkok's malls are well known for their food courts that serve up amazing local and international food in comfortable surroundings at prices that won't blow your budget. Check out the food court in Terminal 21 with its Countries of the World theme in Sukhumvit, and "The Pride of Bangkok" – Siam Paragon.
If you're after fine dining options, Bangkok is still the city for you with endless eateries, cafes and 8 Michelin-starred restaurants. Lately, the city has become a dessert lover's paradise with a myriad of exotic dessert cafes to choose from. For those who are game, you can take up a Thai cooking class which may include a tour of the local market to pick up fresh produce.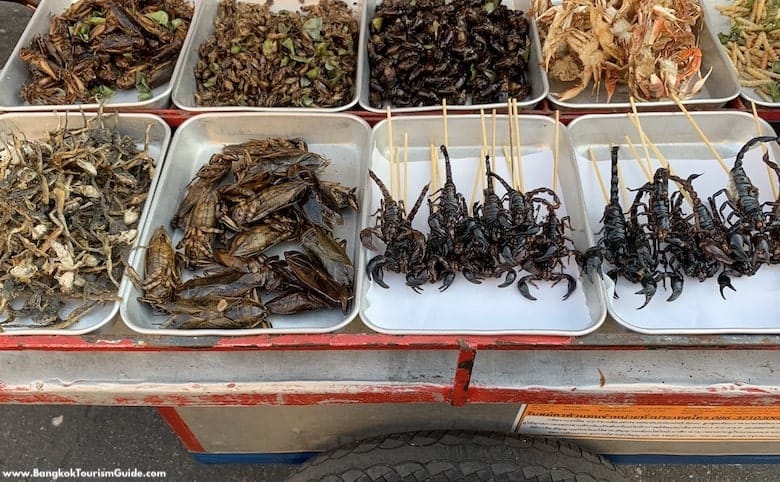 4. Shopaholic Alert – Bangkok Is Shopping Paradise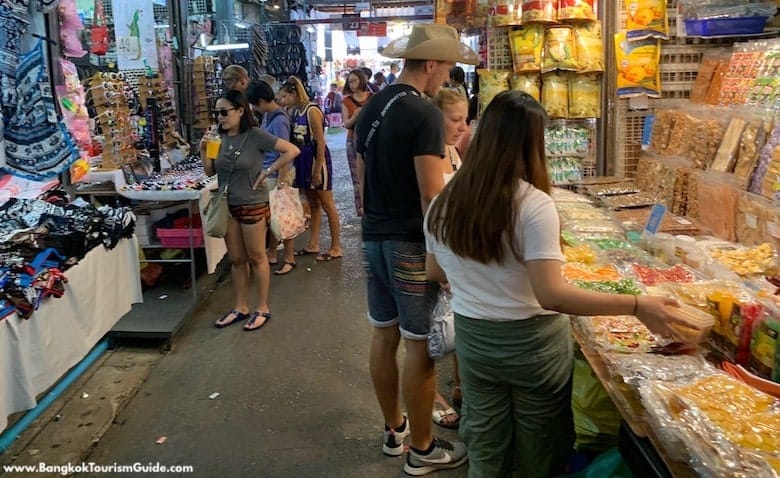 If you love shopping, bargaining and don't mind crowds, head to the famed Chatuchak Market, opened every Saturday and Sunday. It is the world's largest and most diverse market, selling everything you can think of and more from pets, trinkets, clothing, furniture and a smorgasbord of food and drink.
Pro tip: there is a skill and technique to bargaining, so do come prepared.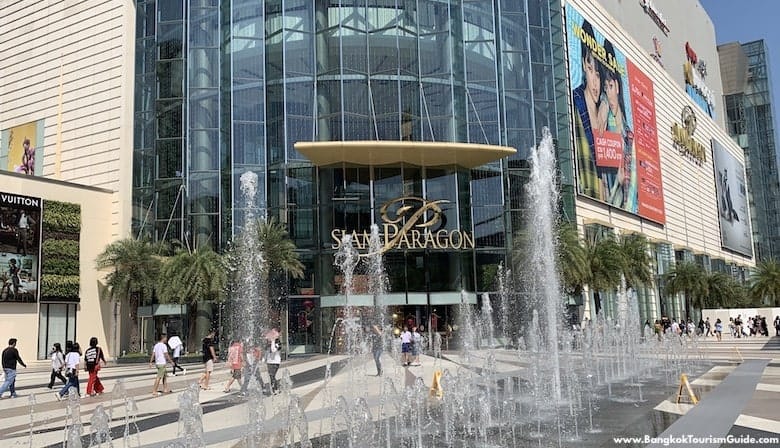 There is no shortage of world-class shopping malls in Bangkok, with ICONSIAM, MBK, Central Embassy and Terminal 21 just to name a few. Siam Paragon is a high-end shopper's paradise that also houses Ferrari and Lamborghini showrooms, endless eateries, a multiplex cinema and in the basement, Southeast Asia's largest aquarium Sealife Ocean World (the size of 3 Olympic sized swimming pools).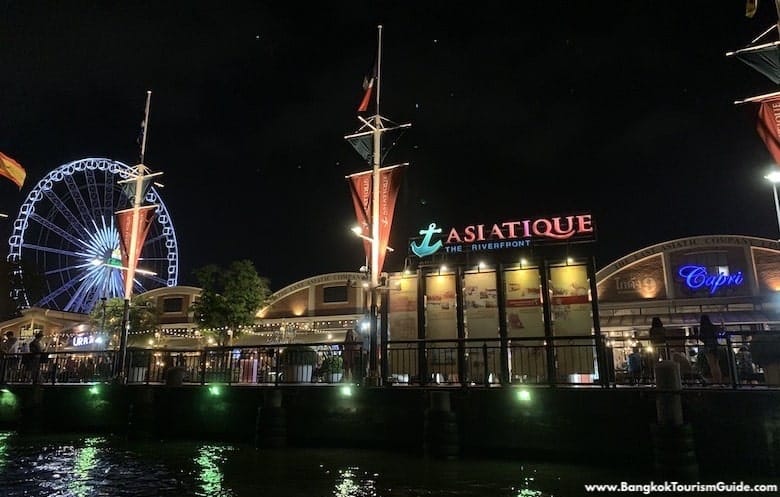 Asiatique: The Riverfront combines two of Bangkok's signature experiences – night markets and a shopping mall in a picturesque riverside location. There is nightly entertainment in the form of the Calypso ladyboy cabaret, Muay Thai shows and classical Thai puppets performances.
5. Get A Traditional Thai Massage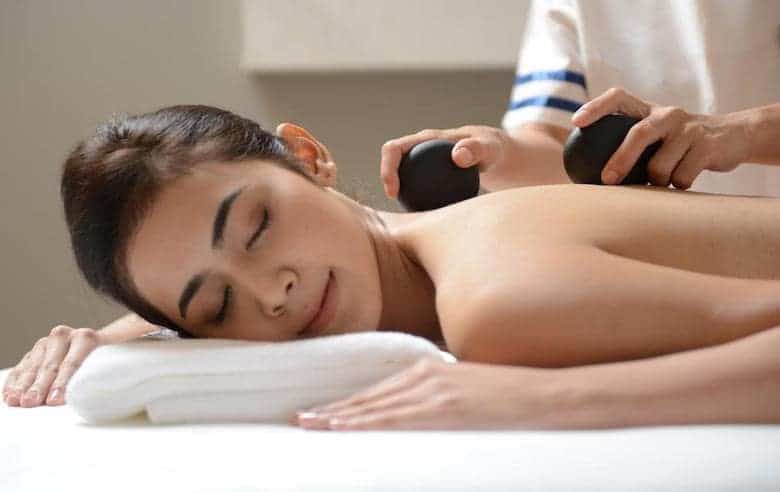 A visit to Bangkok is not complete without experiencing at least one traditional Thai massage. There are many places offering all kinds of massages, so look around for a reputable one.
A foot massage can start from 250 baht, and at the other end are high-end spas like the Oriental Spa at Mandarin Hotel, the only spa in Bangkok to have been awarded 5-stars by Forbes.
6. Visit Bangkok's Beautiful Temples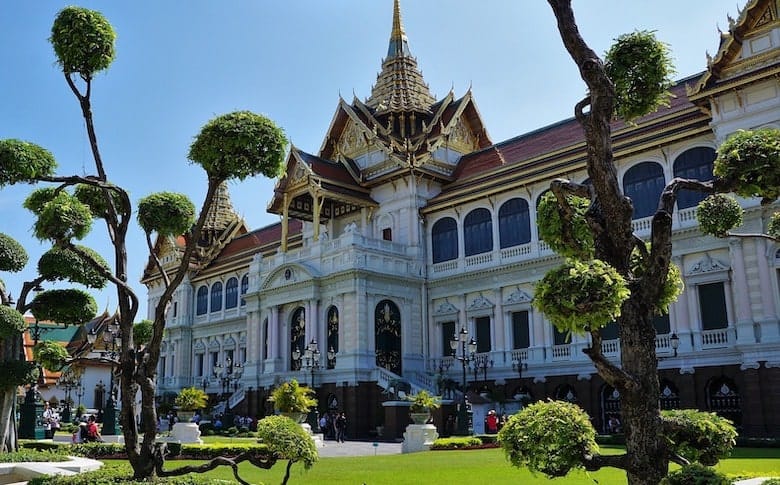 Built in 1782, the dazzling and spectacular Grand Palace in the heart of Bangkok is a not-to-be-missed destination. Although Thai Kings have not lived there since the turn of the 20th century, the Grand Palace still remains an important venue for auspicious and ceremonial happenings.
Amongst the many beautiful buildings within the palace complex is Wat Phra Kaew, or the Temple of the Emerald Buddha. This houses the small, famous and greatly revered Emerald Buddha which dates back to the 14th century.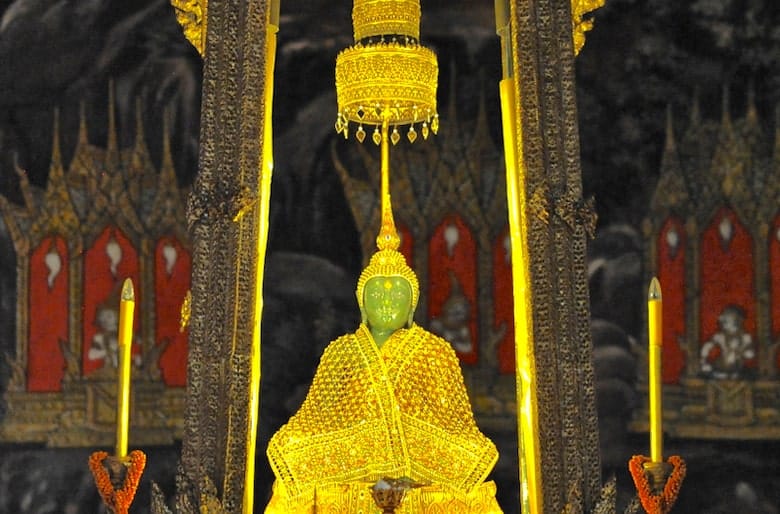 Right behind the Temple of the Emerald Buddha is Wat Pho, the Temple of the Reclining Buddha. The massive reclining Buddha is a sight to behold at 15 metres tall and 46 metres long, with the Buddha's feet at 5 metres long. Whilst you're there, make time to get a traditional Thai massage. The massage school there is considered to be amongst the best in Thailand.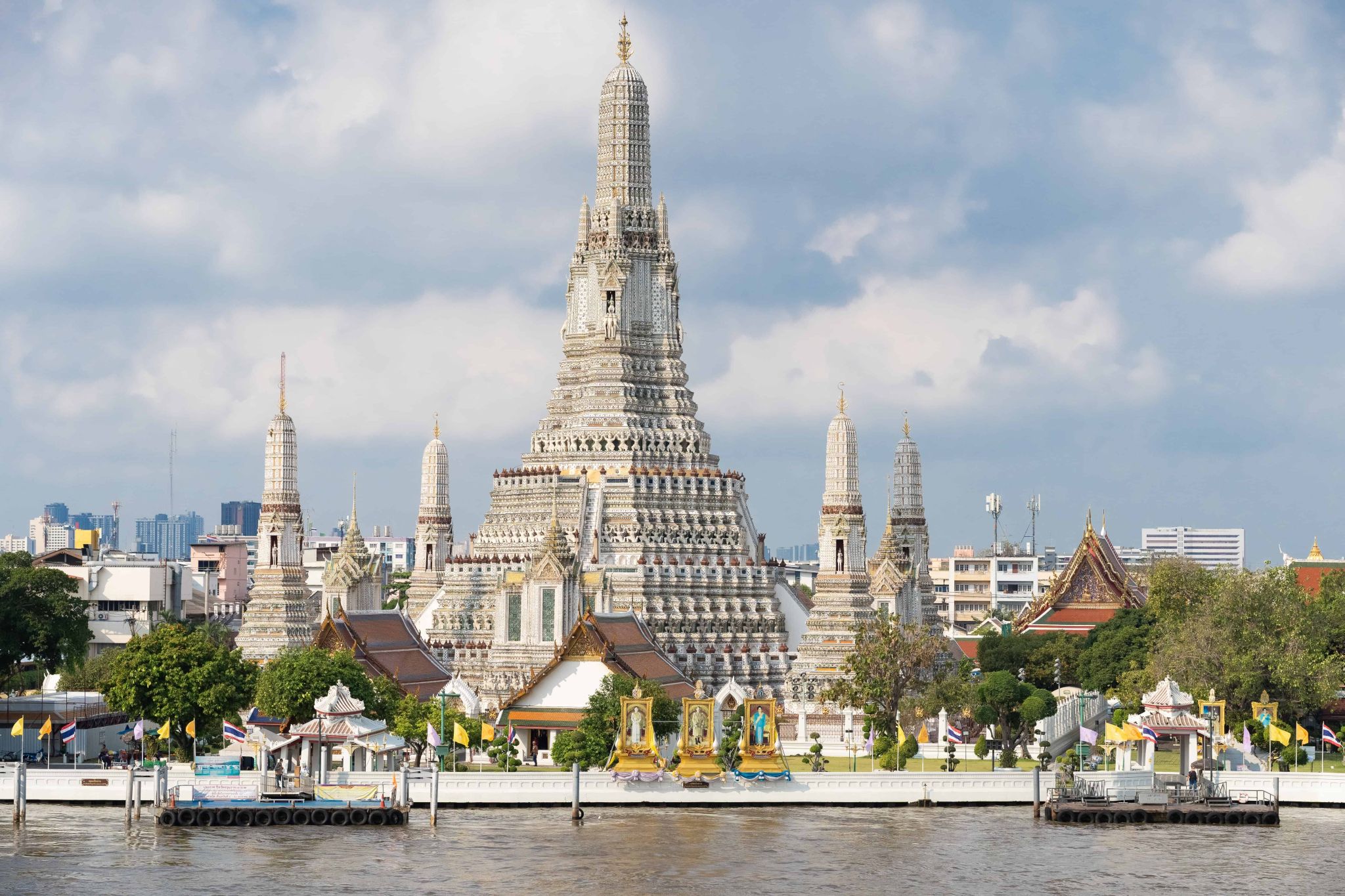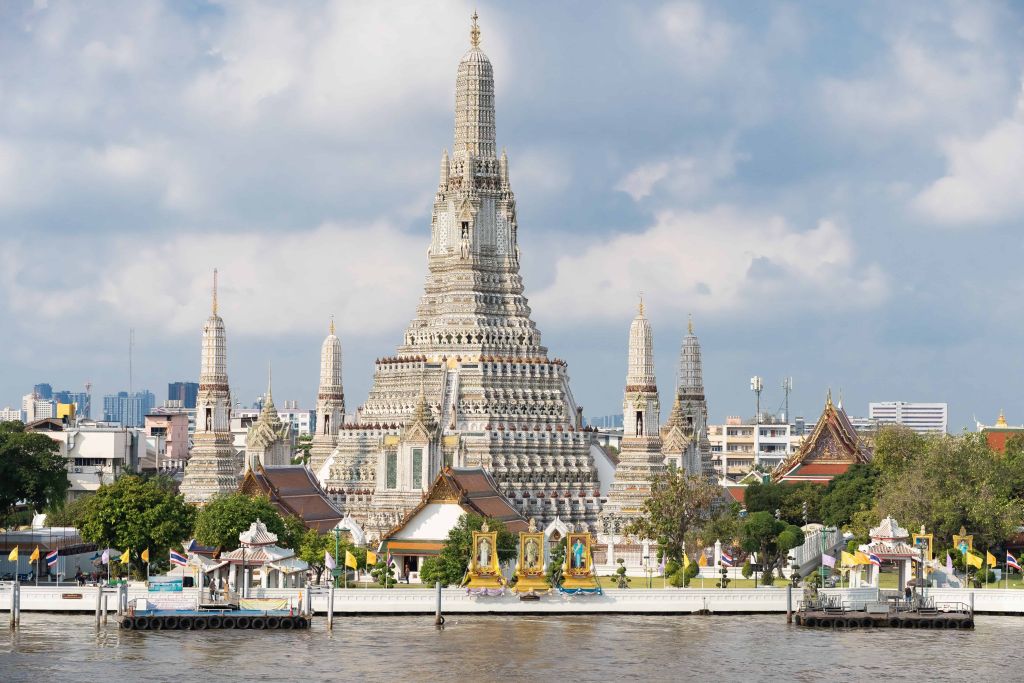 Wat Arun or Temple of The Dawn is located on the banks of the Chao Phraya river almost directly opposite Wat Pho. It's unique location as well as its stunning, one of a kind design makes it a note-worthy visit, especially at sunset when it is lit up.
Note that you must be dressed appropriately to enter Thai temples. Men are to wear long pants and shirts with sleeves, whilst women should be modestly dressed – no bare shoulders, see-through clothes or shorts. There is a booth outside the temple which provides cover-ups for a small fee.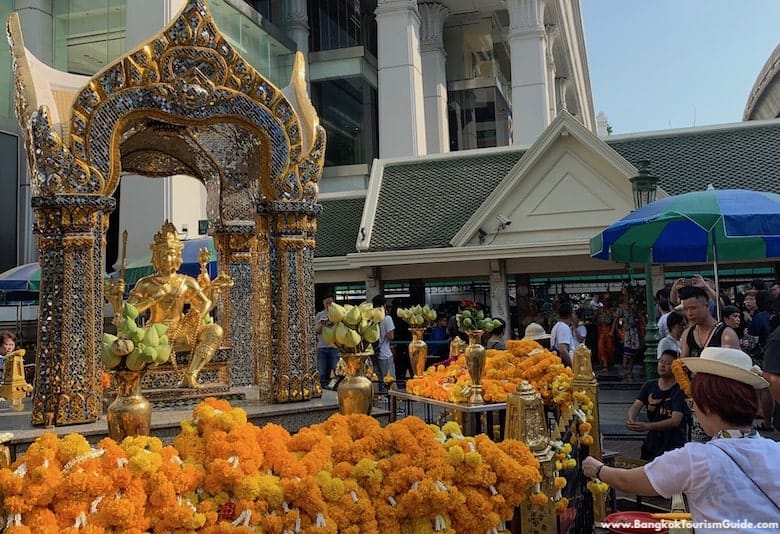 Look out for Bangkok's impressive shrines, which are located all around the city. These are places of worship where you would go to pay respect to sacred icons who can grant you love, happiness, good fortune, success, luck and even fertility (this would be the Phallus Shrine with hundreds of wooden and stone phallus-shaped structures – some are 10 feet tall – which are frequented by women who wish to conceive.)
7. Have A Drink At Bangkok's Sky Bars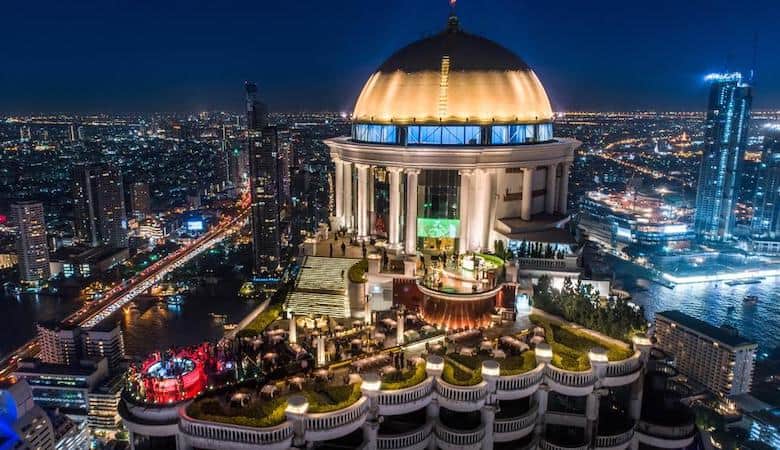 Made world-famous by the movie The Hangover 2 is the "Original Sky Bar of the World", the Sky Bar Bangkok at Lebua State Tower with its signature gold dome. Alternatively, you can bar-hop to Vertigo and Moon Bar at the 61st floor of The Banyan Tree Hotel, which is also a famed restaurant, or the many other rooftop bars in Bangkok for a bird's-eye view of the capital of Thailand. Many have live bands and some have telescopes available so you can star-gaze whilst sipping on your cocktail of choice.
8. Other Note-Worthy Bangkok attractions
This list would not be complete without mentioning some of Bangkok's other notable landmarks, such as the floating markets, Lumpini Park and the Jim Thompson house. The ancient city of Ayutthaya, a UNESCO World Heritage Site is just an hour's drive away, and the beaches of Pattaya takes a mere two hours drive.
Bangkok has so much to offer, and whilst we have just scratched the tip of the surface here, we hope we have got you off to a good start with this list of Bangkok attractions.
You might also like these articles: