Once upon a time, going for regular holiday trips from Malaysia to Thailand was no big deal. It was not uncommon to hear about weekend road trips to Hat Yai, escapades to Krabi, or shopping sojourns to Chatuchak market. 
Now that Thailand travel restrictions have been lifted, we're here with all the revenge holiday tips for a great Malaysia to Thailand adventure! Bookmark this Thailand travel guide for the best suggestions of things to do in Thailand, places to visit in Thailand, and most importantly, things to eat. 
5 Weekend Trips From Malaysia To Thailand For Your First Overseas Holiday
Thailand is back on the menu travellers, and we've got 5 weekend trip suggestions for you! Pack your suitcases, make sure you check out of your MySejahtera locations constantly and be ready for your excursion to Thailand:
1. shop, snack and splurge in bangkok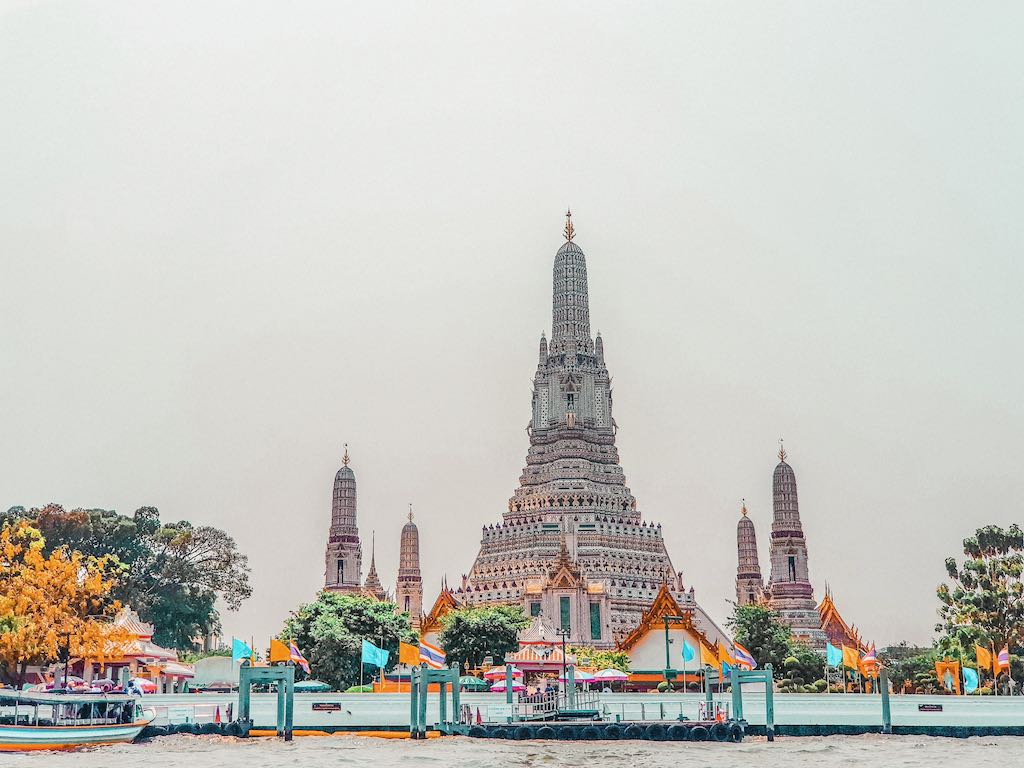 Fashion has taken a backseat these past two years but it's time to refresh your wardrobe as we cautiously emerge from our homes. Hit the Chatuchak weekend market (open Friday, Saturday, and Sunday) to enjoy local street food and take full advantage of the variety of clothing options on offer that's easy on your wallet.
We promised food and Bangkok is home to 24 Michelin-starred restaurants. While there are many fine dining options on this list, we recommend you stop for the crab omelette from Jay Fai for a story you'll be sharing for years to come. Priced at around RM130 per omelette, it is an experience that's not to be missed as even former US president Barack Obama has dined there. 
Round out your trip with a free boat ride to Asiatique located at the Chao Phraya Riverside. There are several temples along the river route and it's a great view of the city. 
Thai-riffic Tip: Jay Fai accepts reservations so plan your trip in advance and reserve a seat before you go.
2. Cool down in the highlands of Chiang Mai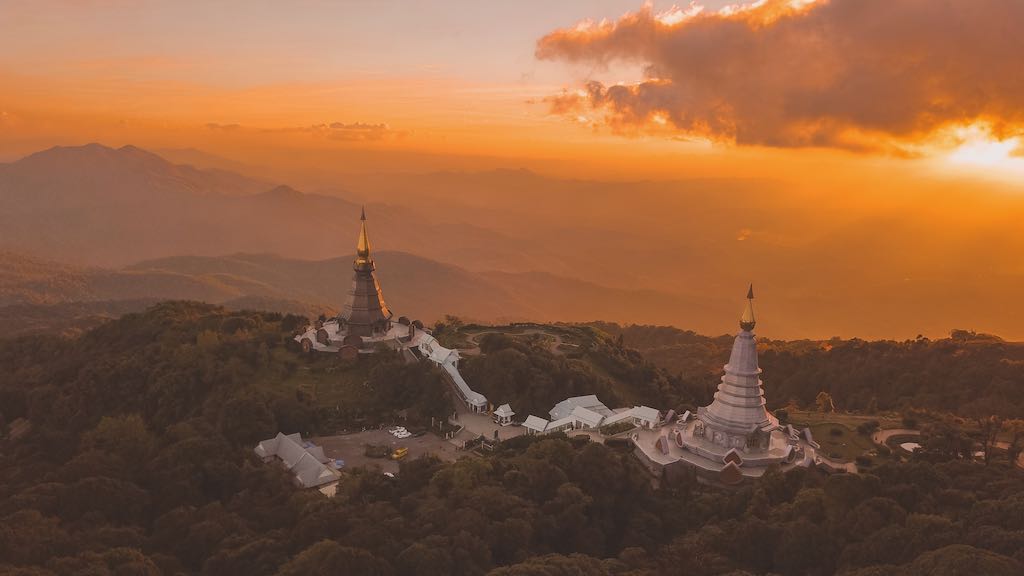 Northern Thailand is a mountainous region with many unique destinations. The old city is home to over 300 temples and has a history dating back to the 13th century. One of its most iconic landmarks include the Phae Gate found on the eastern side of the city. 
Starting from Phae Gate, you can walk along the walls of the city visiting temples like Wat Lok Moli or stop at the many cafés like Fern Forest Café located within the walls.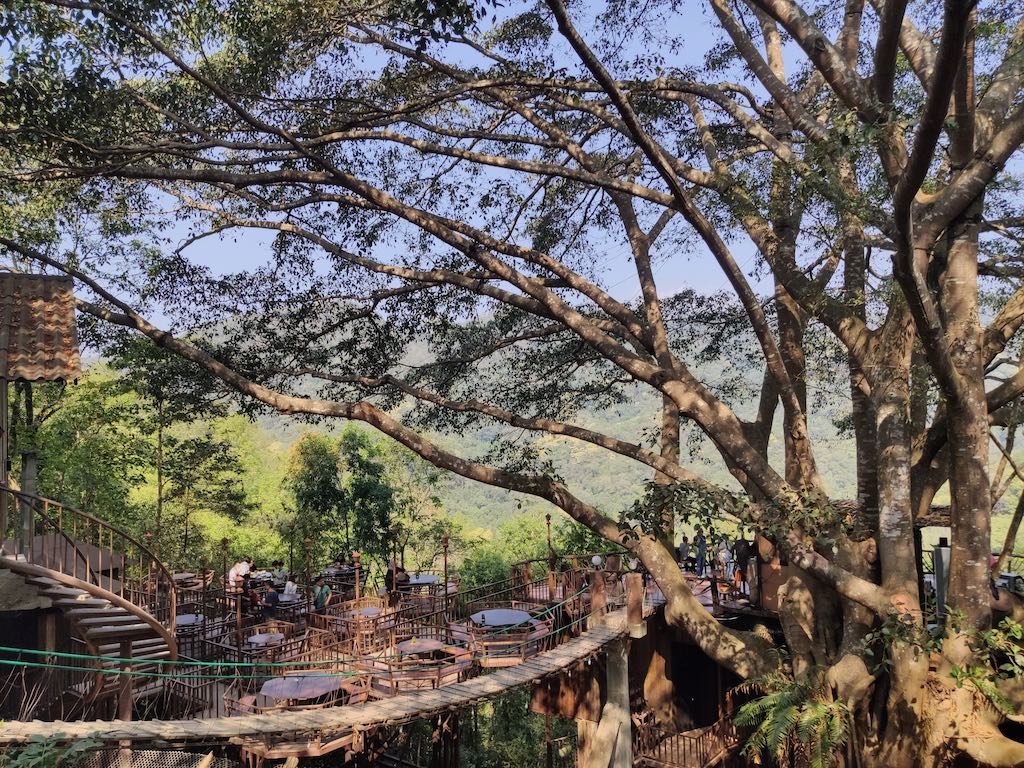 Speaking of food options, there are many cafés that incorporate their lush mountainous regions into their architecture like the Jungle de Café that is built next to a waterfall and The Giant Tree House which is a café built atop a tree. 
Thai-riffic Tip: Neighbouring Chiang Rai has cooler temperatures and is only 3 hours away by car and is home to the magnificent White Temple.
3. soak in some vitamin sea in Krabi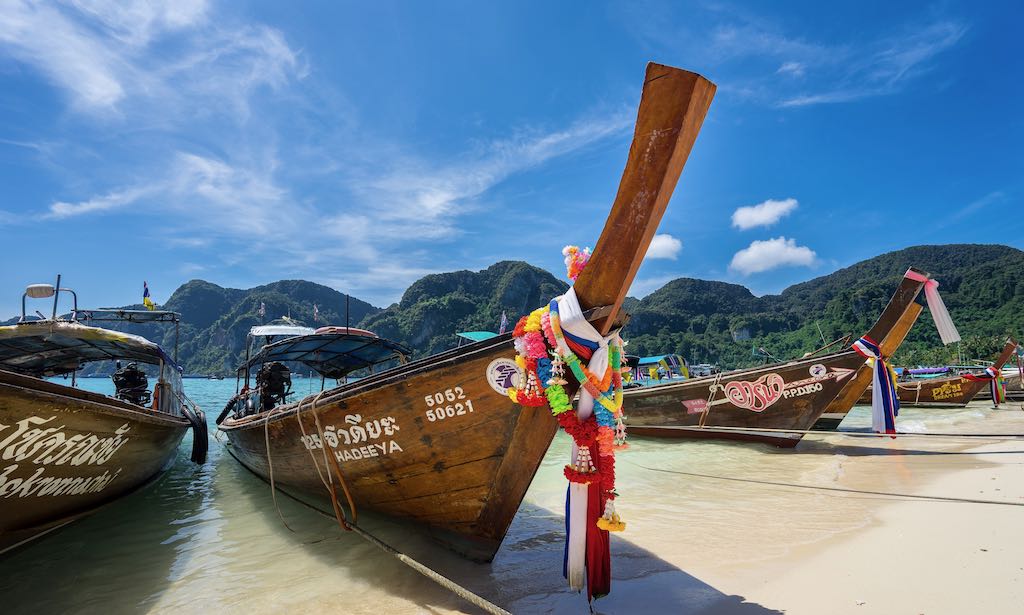 Going to the beach is one of the top things to do in Thailand and Krabi is perfect for a laidback weekend away. All you need for a good time is sunblock and your favourite pair of swimwear. 
Stay at Ao Nang beach and spend an easy evening here watching the sunset. During the day you can then move onto the many attractions around Krabi from this central location like the Emerald Pool located within the Thung Teao Forest Natural Park.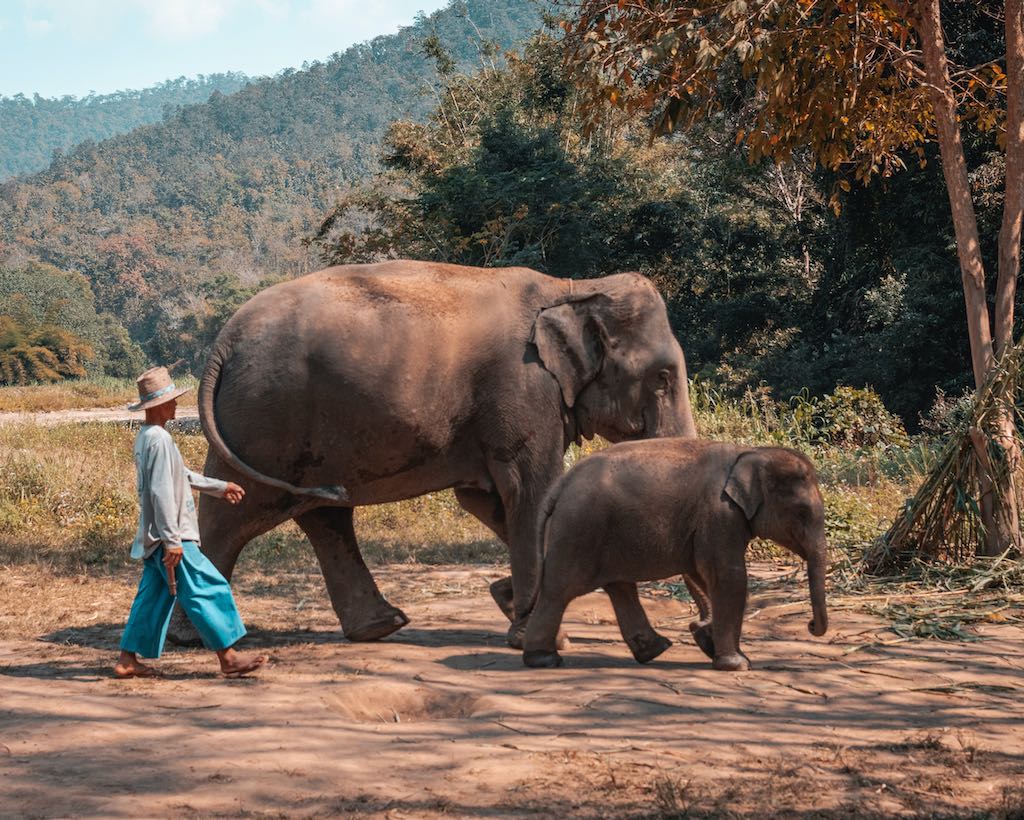 Continue your nature adventure by visiting either the Klong Thom hot springs or the Krabi Elephant Sanctuary – the only ethical elephant sanctuary in Krabi that does not allow riding. 
End the weekend with a visit to Tonsai Bay which is renowned for its party scene and good seafood offerings along the beach. 
Thai-riffic Tip: You can reach many neighbouring beaches from Ao Nang beach. Boatmen usually pick up passengers during the day so ask around for their rates on your first day at Ao Nang.
4. Visit the largest floating market at Ratchaburi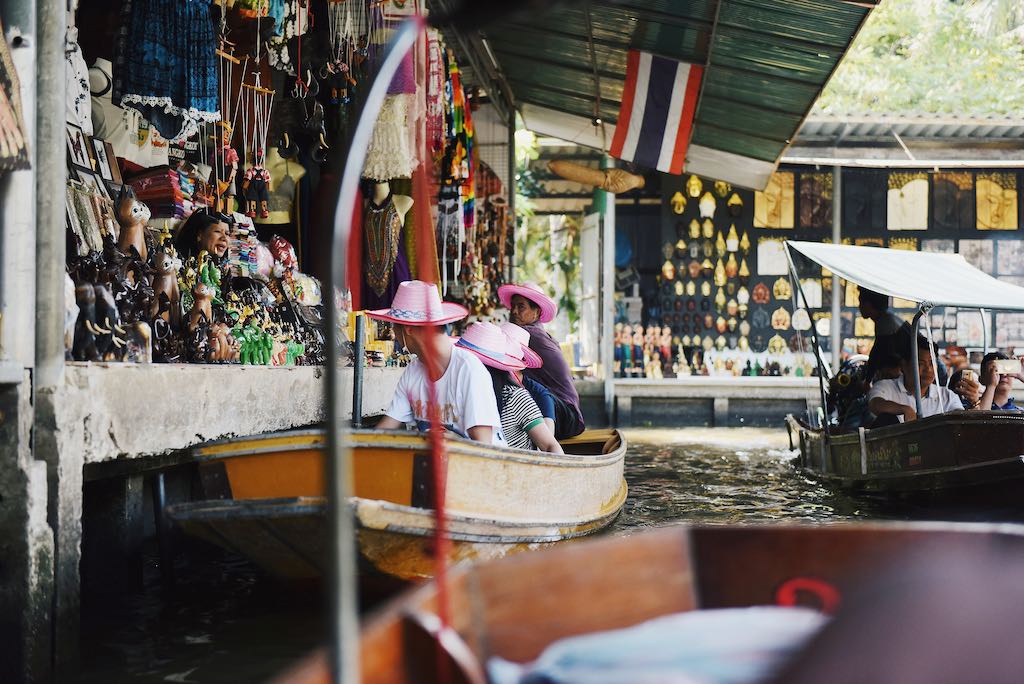 One of the unmissable places to visit in Thailand is their floating markets and what better market to visit than the biggest one? 
The Damnoen Saduak Floating Market located in Ratchaburi and is the straightest and longest canal in Thailand at 32 kilometres long. The market only operates from 7am to 11am daily so make this the first destination of the day in Ratchaburi. 
Fruits, street food, and shopping are the highlights along the canal but you can also hire a boat to bring you along the canal to shop if you'd rather not walk. While in Rachaburi, you may also visit the King's Palace at Khao Wang and in the evening stopover at the bat cave at Wat Khao Chong Pran.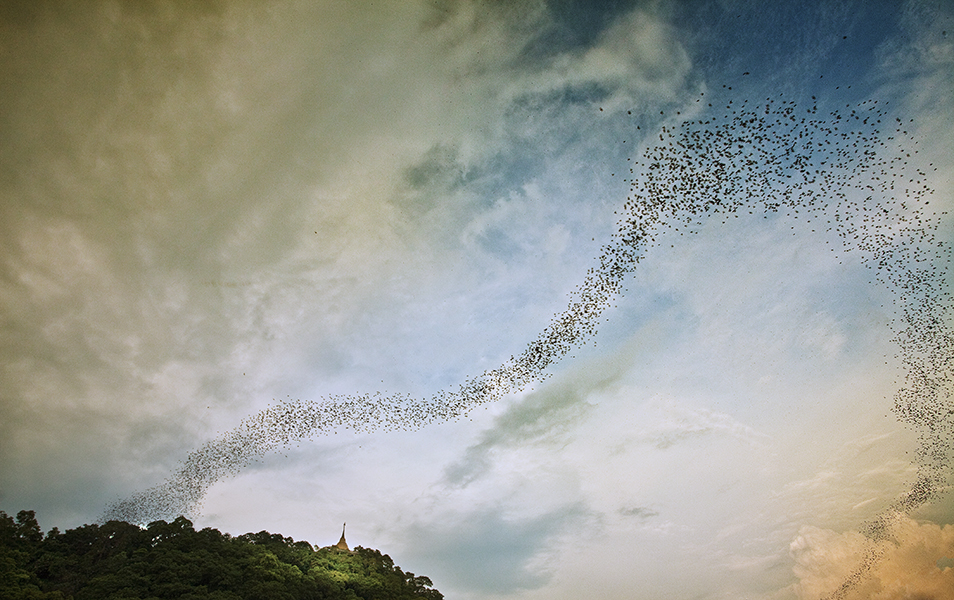 Millions of bats can be seen flying out of the cave in a wave and can appear like a plume of smoke to viewers. 
Thai-riffic Tip: Avoid buying clothes at the floating market as prices are often hiked up above and beyond what is normal in Bangkok.
5. experience Thailand as a local in Hat Yai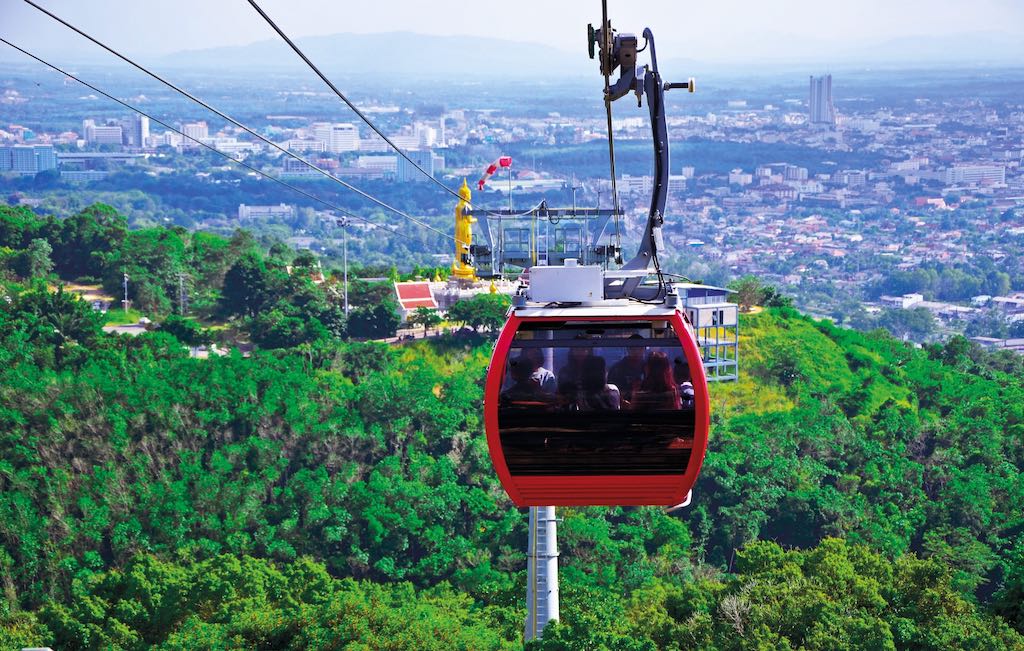 Coming in below the radar is the southernmost city of Hat Yai. Its close proximity to Malaysia has resulted in many Malays and Chinese people residing there and influencing its food and culture. 
The small city offers many of the amazing food that Bangkok has to offer but does so with many halal options. It's a favourite weekend getaway for many local road trippers from Malaysia to Thailand and its slow pace and less populated areas make it easy for anyone to experience life as a local.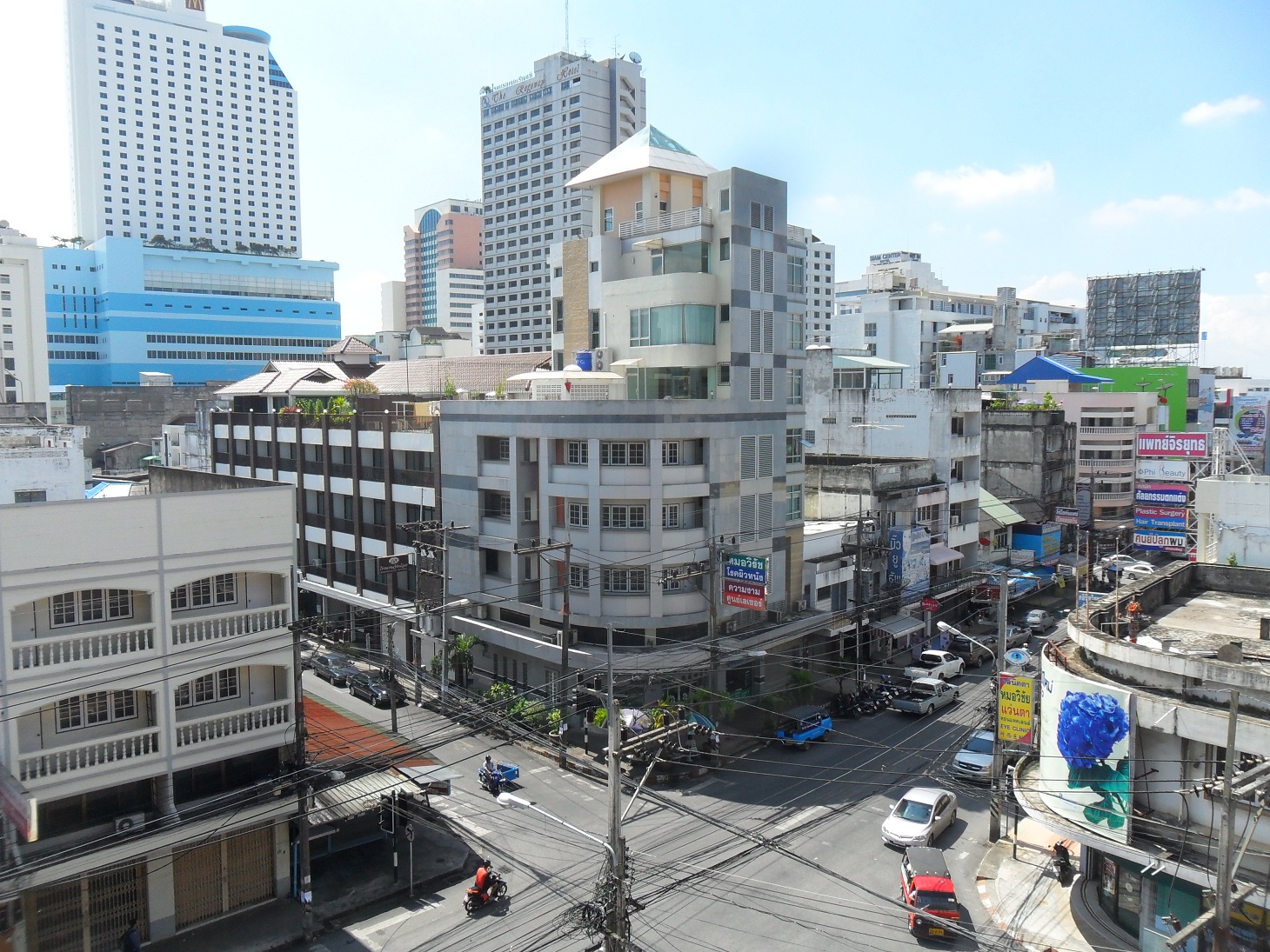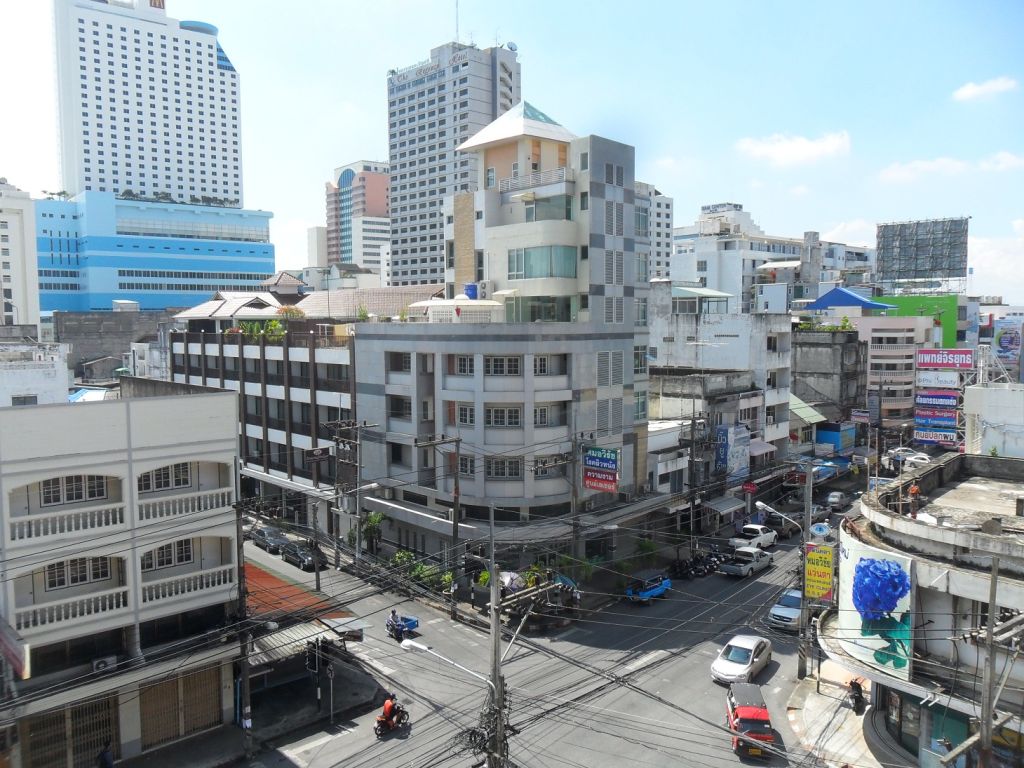 If you're looking for attractions to visit, Hat Yai boasts its own Hat Yai Khlong Hae Floating Market, the city centre houses the Santisuk Market with lots of food options day and night, and for bargain shoppers, Kim Yong Market and Big C are local favourites for snack hoarding. 
Thai-riffic Tip: The prices of nuts like cashews, macadamia, and walnut are exceptionally cheap at Kim Yong Market.
Read more news and tips from Holiday Tours & Travel:
enjoy all these experiences and more with us