Jetting off to a city far away is always a great way to leave the stress and work pressure behind temporarily. However, as a Muslim traveller, worrying about where to eat, where to stay and what to do should be the last thing on your mind, especially when you're travelling to Europe or the West.
Thankfully, a large percentage of countries in Europe are now Muslim-friendly and you don't have to worry about your next meal away from home, places of religion to visit and hotels to rest in. This list of best Muslim-friendly cities to visit will make this halal travel 2023 a blissful one.
Best Muslim-Friendly Cities To Visit In 2023
London, England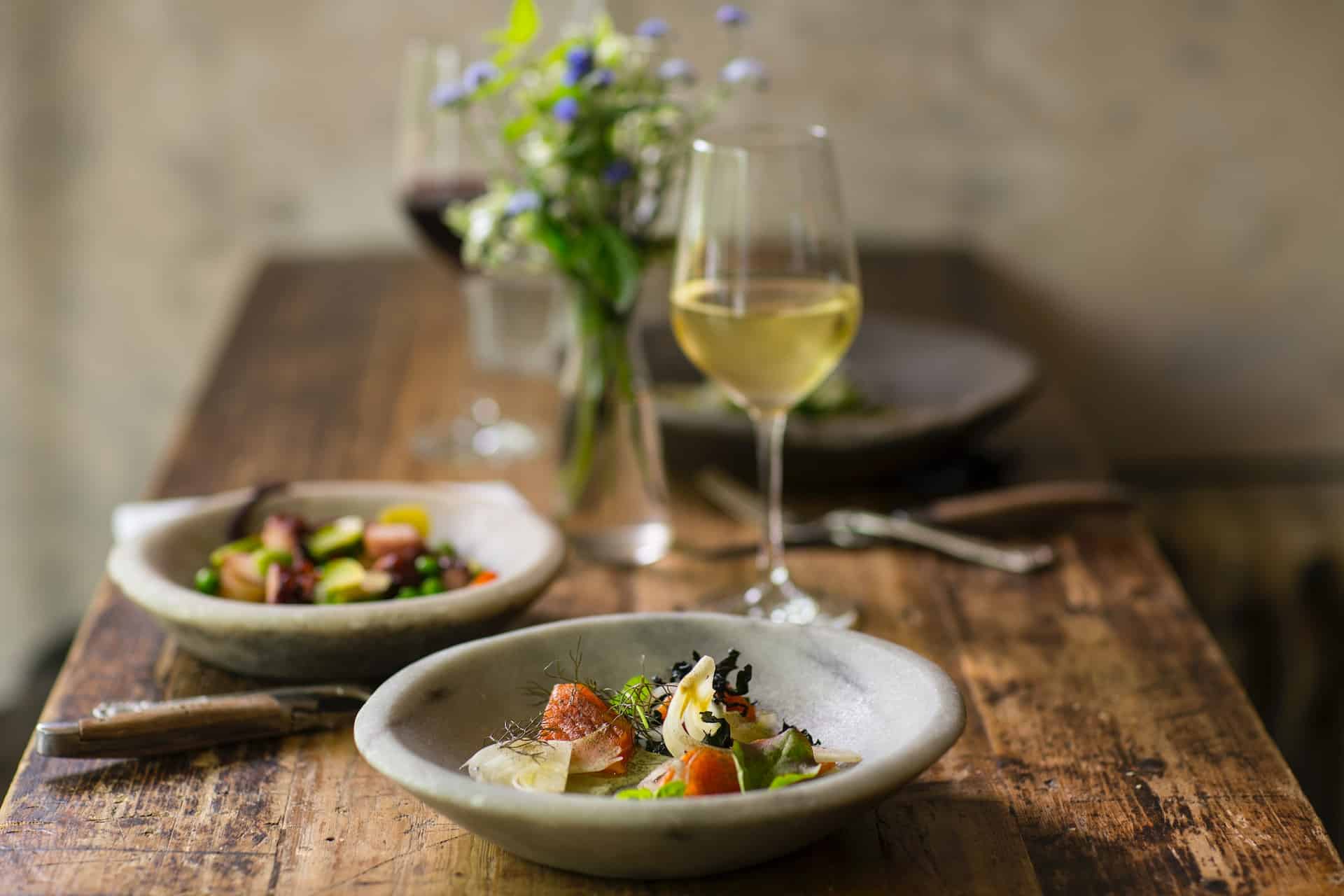 Don't be surprised when we tell you that London is an incredible Muslim-friendly city to visit. You can find halal food on almost every corner. This European city has everything you'll need as a Muslim tourist. Be it more conservative activities or a more free and easy shopping, fun and adventure, London has got you covered for your halal travel 2023.
Millions of Muslims travel to London every year to relax, shop and indulge in the culture. Hence the dedication of Halal food in Europe and all over London: you will not starve for sure. London aside, the United Kingdom (UK) – England, Scotland, Wales and Northern Ireland – caters a lot to Muslims, as tourists tend to settle down in these countries for a while, be it leisure or business. Countries in the UK are also arguably the most Muslim-friendly cities, as about 1.2 million Muslims are permanent residents. Hence the plentiful Halal restaurants and street stalls.
With 1.2 million Muslims living in London, it only makes sense that there are plenty of mosques around this city. Here are some, in case you'll need to do some prayers while strolling in London.
East London Mosque & London Muslim Centre – 46-92 Whitechapel Road, London E1 1JQ.
North London Central Mosque (Finsbury Park Mosque) – 7-11 St Thomas's Rd, Finsbury Park N4 2QH.
Masjid Al Rahman – 40-50 St Stephens Rd, Forest Gate, London E7 9RL.
Regent's Park Mosque 146 Park Rd, London NW8 7RG.
Malta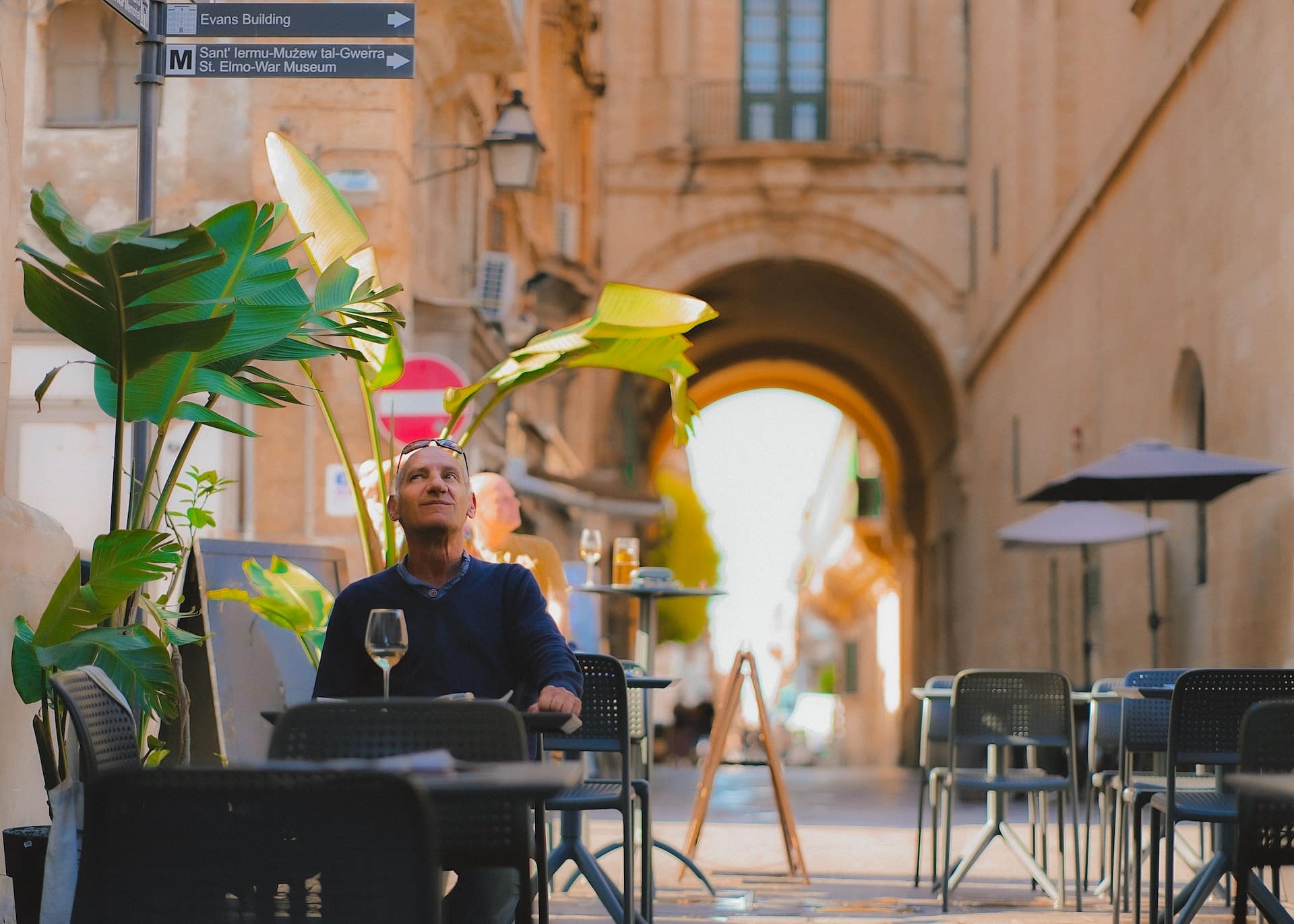 Who would have thought, a holiday country like Malta would be Muslim-friendly? There are numerous five-star hotels and resorts in the country, Halal restaurants, breathtaking beaches and historical sites. Located in the Mediterranean Sea, this tiny island is a popular destination for people all over Europe during summer. That aside, Malta's capital city Valletta has a total of 11 restaurants which are Halal in Europe. However, try these seven restaurants below and you will not regret them.
Millenium Kebab at 110 Triq Ix – Xatt | Sliema SLM 1020, Sliema, Malta.
Ali Baba at 9 Ponsonby Street, Gzira, Malta.
Oz Sofra Kebab at Triq il- Korp tal- Pijunieri, Bugibba SPB 2809, Malta.
Millenium Kebab at 110 Triq Ix – Xatt | Sliema SLM 1020, Sliema , Malta.
Falafel Street Express at 2 Triq Bisazza, Tas-Sliema, Central Region 1641, Malta.
Ali Baba at 9 Ponsomby Street, Gzira, Malta.
Golden Tulip Vivaldi at Dragonara Road, Saint Julians, Central Region STJ 3141, Malta.
If you are looking for a mosque, visit the Islamic Centre of Paola which is located at Triq Kordin in Paola.
In Malta, some internationally-known hotels cater specially to our Muslim friends, and prices are very affordable, in pounds. However, don't miss out on these three:
Hilton Hotel Malta
Intercontinental Malta
Kempinski Hotel San Lawrenz
Hotels and resorts aside, halal travel 2023 includes plenty of Hijab-friendly Airbnb homes too for the ladies such as private villas. Due to the seclusion and high walls at these villas, they're easy for a big group of families to enjoy a Hijab-free holiday, making your Muslim travel 2023 a breeze.
Rome, Italy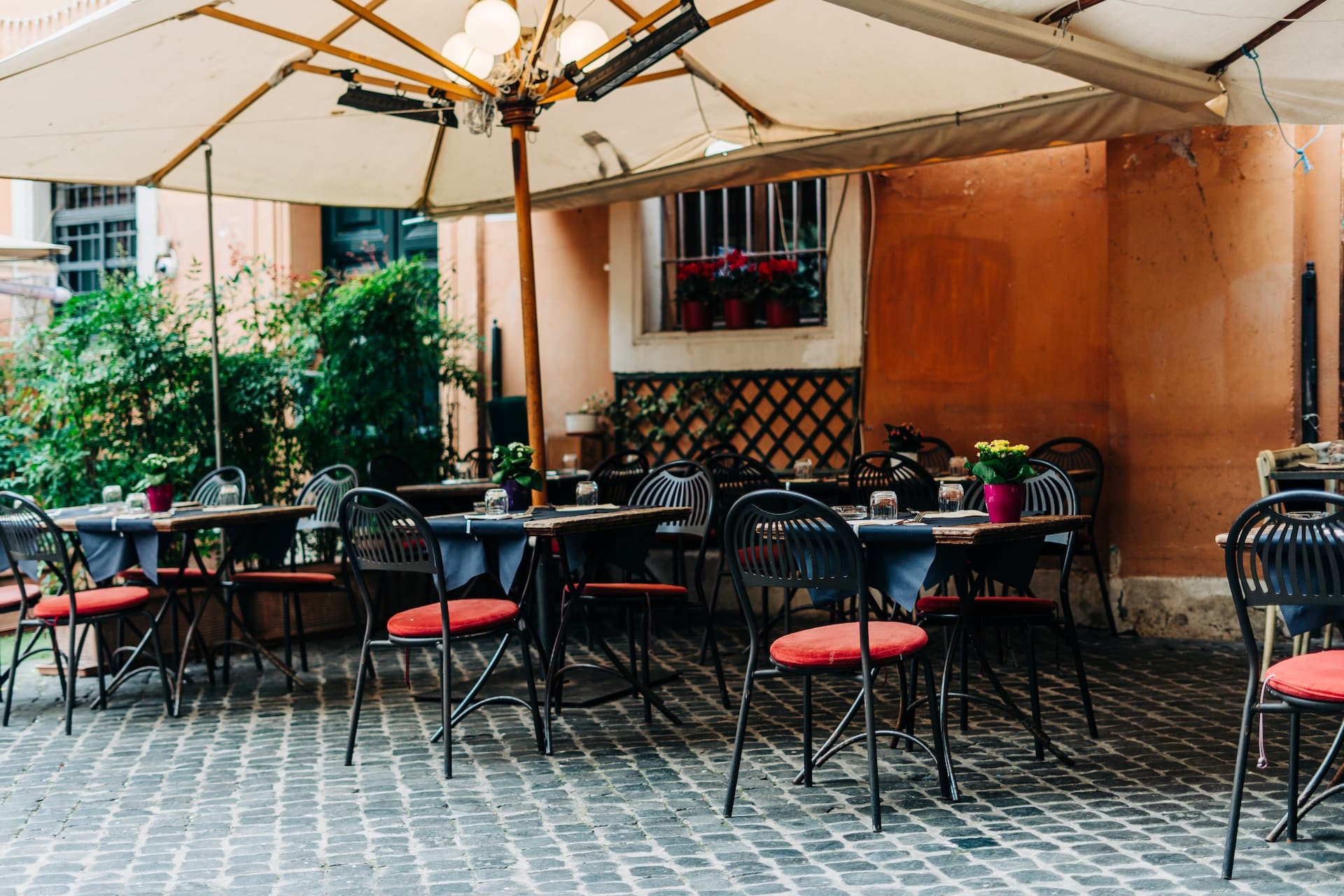 Can you believe it? A city like Rome could be a Halal-friendly city, serving plenty of Halal cuisines that you can indulge in. The Colosseum, the Vatican City, Spanish Steps and Fontana di Trevi aside, there is a large selection of Halal restaurants, hotels and mosques in the city.
Millions of Muslim travellers visit Rome every year. There is a big population of Muslims living in Italy, hence the numerous amounts of Halal eateries and mosques around. When in Rome, you must try out these Halal restaurants:
Chicken Hut, located at 325 Via Principe Amedeo, Roma, Lazio 00185.
Himalaya's Kashmir, which serves Indian and Pakistani cuisine at 465 Via Tuscolana, Roma, Lazio 00181.
Falafel King at 59-61 Via del Mascherino, Roma, Lazio 00193
There are approximately 30 mosques in Rome. Although, do check out the Islamic Faith Center at San Vito, 12A, Rome, Lazio 00185. It is central and very convenient to get to.
Halal accommodations are easy to find as well around Rome. These below would be your best options, as they do serve Halal food in their restaurants, or are close to Halal eateries.
Rome Cavalieri, Waldorf Astoria Hotels & Resorts.
Trevi Palace Luxury Inn.
Rome Life Hotel.
Dock Suites Hotel.
Vienna, Austria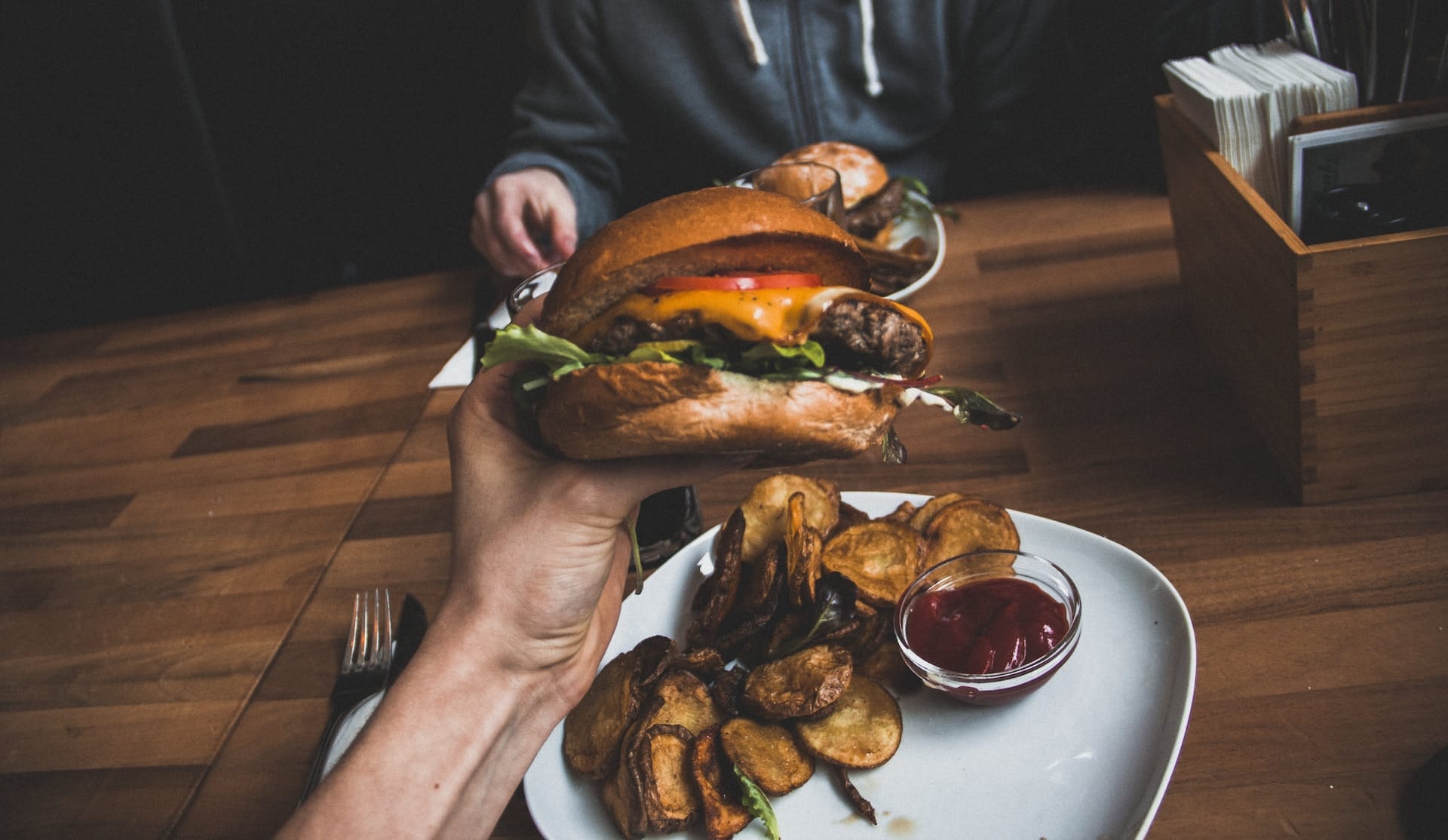 Vienna is dubbed the cultural hub of Austria and is a very welcoming and pleasant city to visit. Home to Mozart, Beethoven and Sigmund Freud, it has a rich history in classical music that spans centuries, plenty of tourist spots and comes with numerous Halal eateries like Türkis Oriental Food and Daily Imbiss.
These two restaurants are also close to some mosques that play amazing classical music during the late afternoon. Exploring Vienna as a Muslim traveller is fairly easy, plus you can take free walking tours to find out more about their culture. Do keep a lookout for the Schönbrunn Palace, the Historic Center of Vienna, the Opera House and the Kunsthistorisches Museum.
You can spot a Halal restaurant almost anywhere in Vienna and below is a list of the ones you have to try.
Restaurant Demi Tass (Prinz-Eugen-Straße 28, Vienna, Austria 1040)
Kent Restaurant (Brunnengasse 67, Vienna, Austria 1160)
Türkis City (4 Goldschmiedgasse, Vienna, Austria 1010)
Nirvana (16-18 Rotenturmstraße, Vienna, Austria 1010)
Quicky's Burgers & More (25 Spitalgasse, Wien, Austria 1090)
For the more religious travellers, there are eight mosques In Vienna, and the largest one goes to the Islamic Centre of Vienna at Islamisches Zentrum Wien, Am Bruckhaufen 3, Vienna, Austria 1210.
While travelling in Vienna try settling down in the central area, and you can walk to many of the Halal places with ease. Here is a list of hotels you can consider.
Hilton Vienna Plaza.
Renaissance Wien Hotel.
Hotel Am Konzerthaus Vienna MGallery by Sofitel.
Paris, France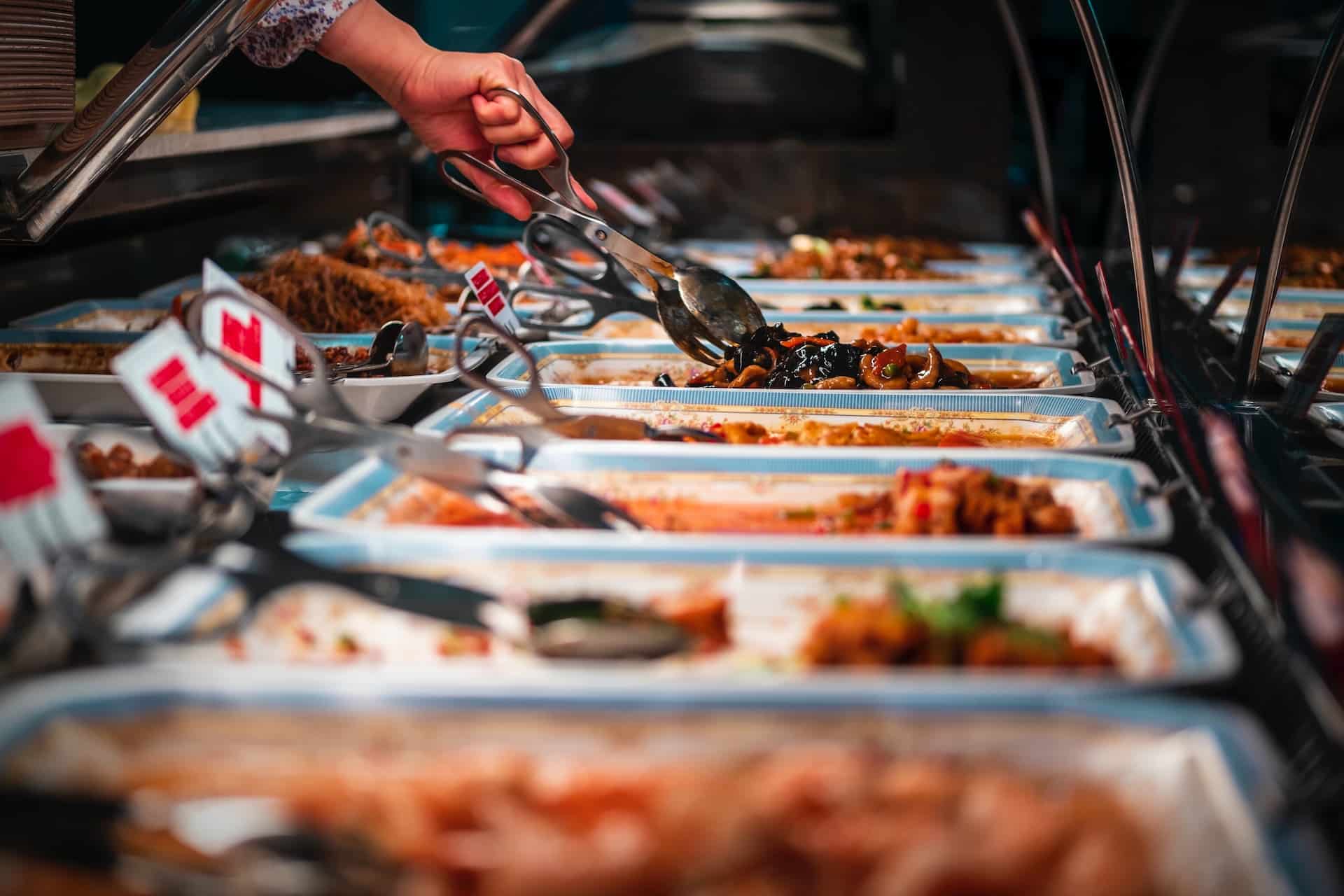 Everyone has their minds on the Eiffel Tower and French cuisine when they think of Paris, but the city is rich in Muslim-friendly eateries too. Since Paris's Muslim population is pretty high, the city has more than a hundred Halal restaurants of different varieties. The popular restaurant, Kashmir House, serves exquisite Pakistani food, and there is Sizin which serves authentic Turkish cuisine.
Paris has approximately 1.7 million Muslims, the largest population as compared to other European countries. Hence, finding a mosque is as easy as finding Halal food in Europe. This makes Paris the number one city for Muslim travel 2023; also, because there was never a known issue for Hijabis as well.
Paris houses over 100 Halal restaurants and these five are must-visits.
Le Taj Mahal at 78 Avenue Du 8 Mai 1945, Le Blanc Mesnil, Île-de-France 93150.
Sahil at 104-106, rue du Faubourg Saint-Denis, Paris, Île-de-France 75010.
Le Snack Time at 96 Boulevard Rochechouart, Paris, Île-de-France 75018.
Topoly at 25 Rue Saint-André des Arts, Paris, Île-de-France 75006.
l'Arganier at 19, rue Sainte Croix de la Bretonnerie, Paris, Île-de-France 75004.
Indulge and get your tummy satisfied before heading to the Grand Mosque of Paris located at 2bis Place du Puits de l'Ermite, 75005 Paris. This mosque plays an important role in promoting Islam throughout the city, bringing all the different cultures together.
The Association Culturelle Islamique Mosquée Adda'wa – at 39 Rue de Tanger, 75019 Paris – is another important mosque to visit. It has a large space that can accommodate up to 1000 people during prayer times.
There are plenty of accommodations in Paris that are nearby to Halal restaurants and mosques. You may consider these options.
Le 123 Sebastopol – Astotel.
Hotel Da Vinci & Spa.
Grand Hotel Francais.
Amsterdam, Netherlands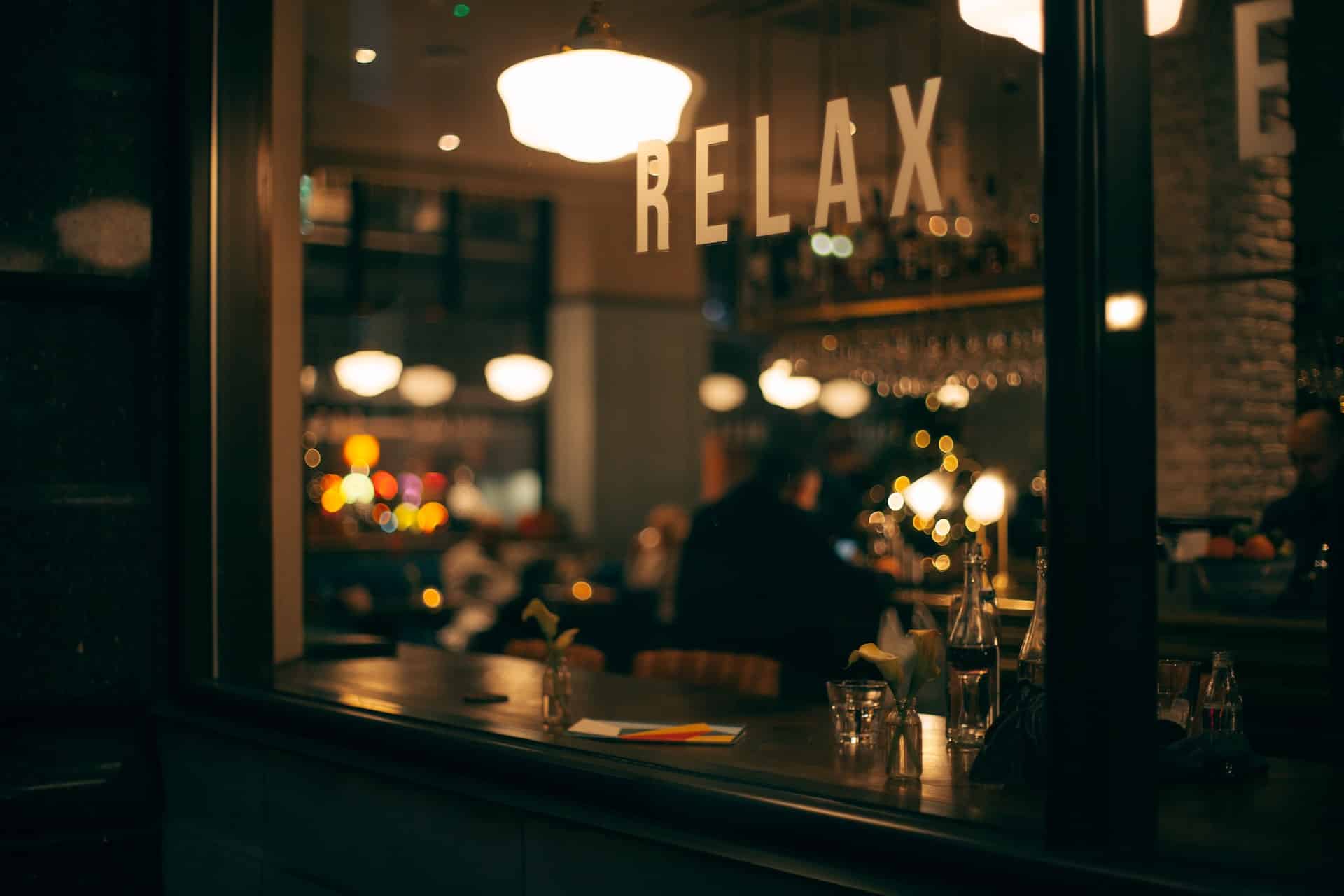 Beautiful canals and bridges are what give Amsterdam its vibrancy. Also, the country's high Muslim population makes looking for Halal food easy, as there are about 60 Muslim-friendly restaurants in Amsterdam itself. Looking for mosques and Halal food in Amsterdam has never been a problem. When you're visiting, try out these four restaurants.
Bazar Amsterdam at 182 Albert Cuypstraat, Amsterdam, Noord-Holland 1073.
Meram at 219 Linnaeusstraat, Amsterdam, Noord-Holland 1093 EP.
Eethuis Albela at 94 Dapperstraat, Amsterdam, Noord-Holland 1093 BZ.
Zina at 70 Bosboom Toussaintstraat, Amsterdam, Noord-Holland 1054 AV.
When it's time for the prayers, you can find several mosques in Amsterdam.
Westermoskee Aya Sofya – Grand Mosque at Piri Reïsplein 101, 1057 KH Amsterdam.
Islamic Faith Foundation at Rozengracht 150, 1016 NJ Amsterdam.
Djame Masdjied Taibah at 125 Kraaiennest, Amsterdam-Zuidoost, North Holland 1104 CE.
The great thing about visiting Amsterdam is that you don't have to stay so far away from the mosques and Halal eateries. These three best hotels will ensure you travel with comfort.
Hilton Amsterdam.
Hotel Golden Tulip Amsterdam West.
Novotel Amsterdam City.
Barcelona, Spain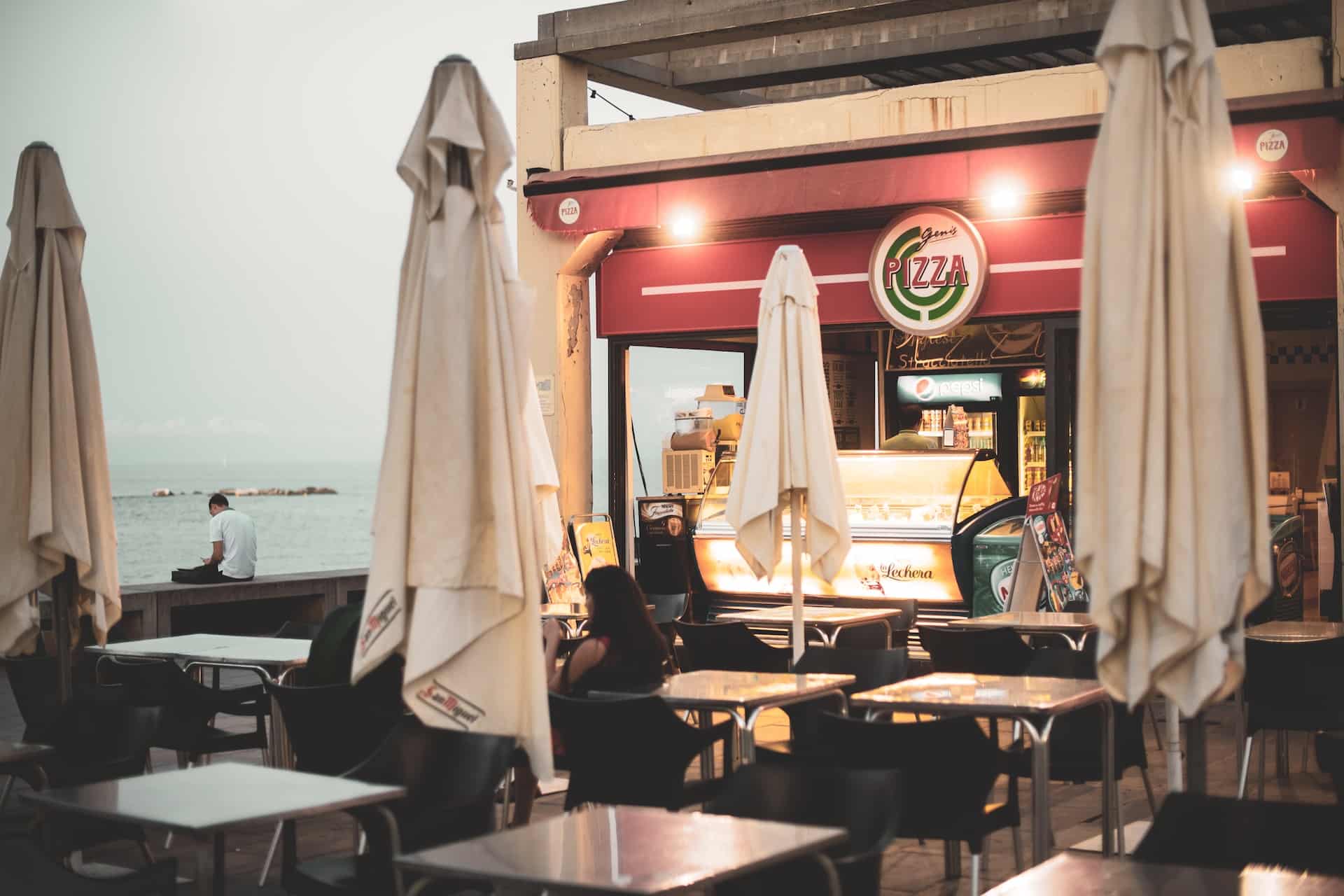 It's not commonly known but this Spanish city is also home to a good amount of Muslims, enough to have Halal restaurants and mosques. Barcelona is a sovereign state in southwestern Europe, sharing borders with France and Portugal, also cities with a high amount of Muslim population.
Barcelona is also a seaside city filled with astounding architecture, Avante-Garde arts, enchanting culture and history. It is one of the most populated cities in the European Union with a considerable Muslim population. When you're there, visit the Catalan capital, La Sagrada Familia and Museu Picasso – where Pablo Picasso's masterpieces are at.
There are also plenty of places to shop for local designer goods, but you have to visit La Rambla, Barcelona's most sought-after boulevard where you can eat Halal food and do more shopping. Also, don't miss out on the charming district Barrio Gotico, and UNESCO-listed Casa Batllo, as well as the Magic Fountain of Montjuic.
When it's time for the prayers, head on to Tarek Ibn Ziyad mosque, and enjoy its breathtaking architecture. Most are also close to Halal eateries such as Bismillah Kebabish, and Aroma which are located inside the Las Arenas Mall.
Other Halal-friendly restaurants such as Italiana San Giorgio, Habibi Restaurant, and Wild Beef Burgers could be your cup of tea as well. If you happen to stay at the Mandarin Oriental, then you should know that their restaurants serve Halal food as well.
Bosnia and Herzegovina
Bosnia and Herzegovina has an astounding Muslim population; about half of it is Muslim. This alluring travel destination is packed with Halal-friendly eateries and tourist spots as well as accommodation areas. Bosnia and Herzegovina is located in Southeastern Europe and is filled with centuries-old Islamic heritage, scrumptious culinary delights and fascinating Ottoman architecture.
Many of these places are owned by Muslims, so fret not as you will find plenty of Halal restaurants in the area. Also, be sure to try the Bosnian coffee and the grilled succulent meat fingers known as Cevapi. They're pretty popular among the locals.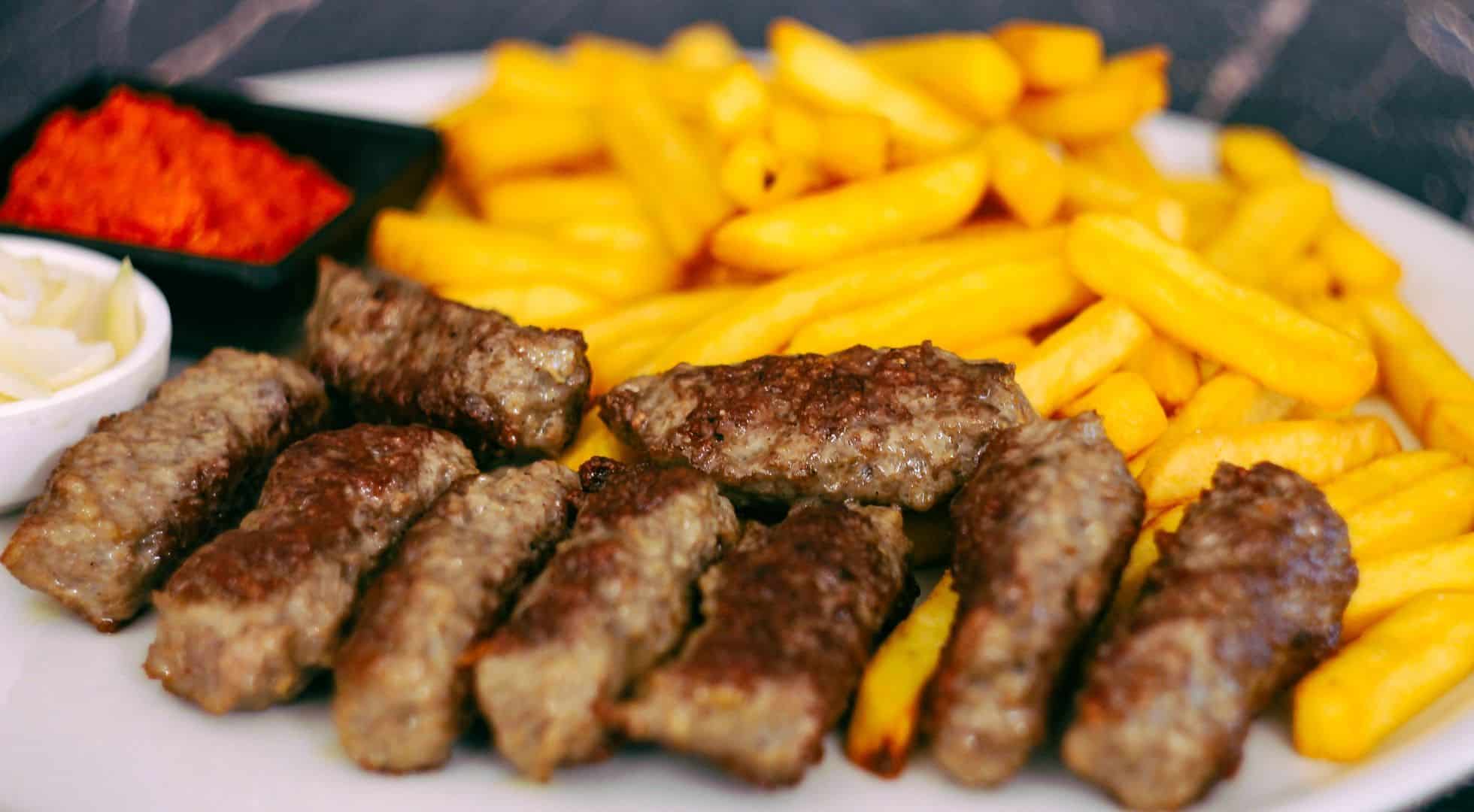 After filling up your tummy, it's time to make some prayers. Head over to Koski Mehmed Pasha Mosque, King Fahad Mosque, Ferhat Pasha Mosque, Gazi Husrev-beg Mosque and the Emperor's Mosque. Prayers aside, these mosques display some great architecture you shouldn't miss out on.
If you love the ice, then try skiing snowboarding, and hiking at Johornia, where you can also enjoy the breathtaking views at the top. It's also surrounded by mountains and the clear, emerald-green Neretva River.
As for nature lovers, you have to visit the enchanting Kravica waterfalls, Sutjeska National Park, and Blagaj village which houses a 17th-century Sufi Dervish monastery. Spend at least a day in the area to explore the local culture, and snap plenty of pictures.
Muslim-friendly cities offer a harmonious blend of cultural richness, spiritual connectivity, and welcoming environments for travellers seeking a fulfilling experience. From the enchanting mosques and halal culinary delights to the abundant prayer facilities and understanding of local communities, these cities cater to the diverse needs and desires of Muslim travellers thus making your halal travel 2023 an exciting one.
THIS HOLIDAY, LET US HELP YOU FIND YOUR ULTIMATE HALAL DESTINATION.
You may also be interested in: