Since hosting the biggest football event in the world, the FIFA World Cup 2022, Qatar has enhanced its reputation as a global holiday destination that combines rich heritage and culture with luxurious modern infrastructure and facilities that appeals to every kind of traveller. Despite being the second smallest country in the Persian Gulf, neighbouring Saudi Arabia, United Arab Emirates and Iran, Qatar offers abundant Middle Eastern travel experiences from incredible sand dunes, exquisite culinary experiences, mesmerising architecture and skyscrapers to unique cultural and heritage sites.
We caught up with William Lee, a passionate globetrotter on his recent trip to Doha, Qatar to share his travel experiences with our readers, including handy travel tips for first-time travellers to one of the Seven New Wonder Cities in the world.
Qatar Travel Tips
Qatar Travel Tip 1: Flying to Qatar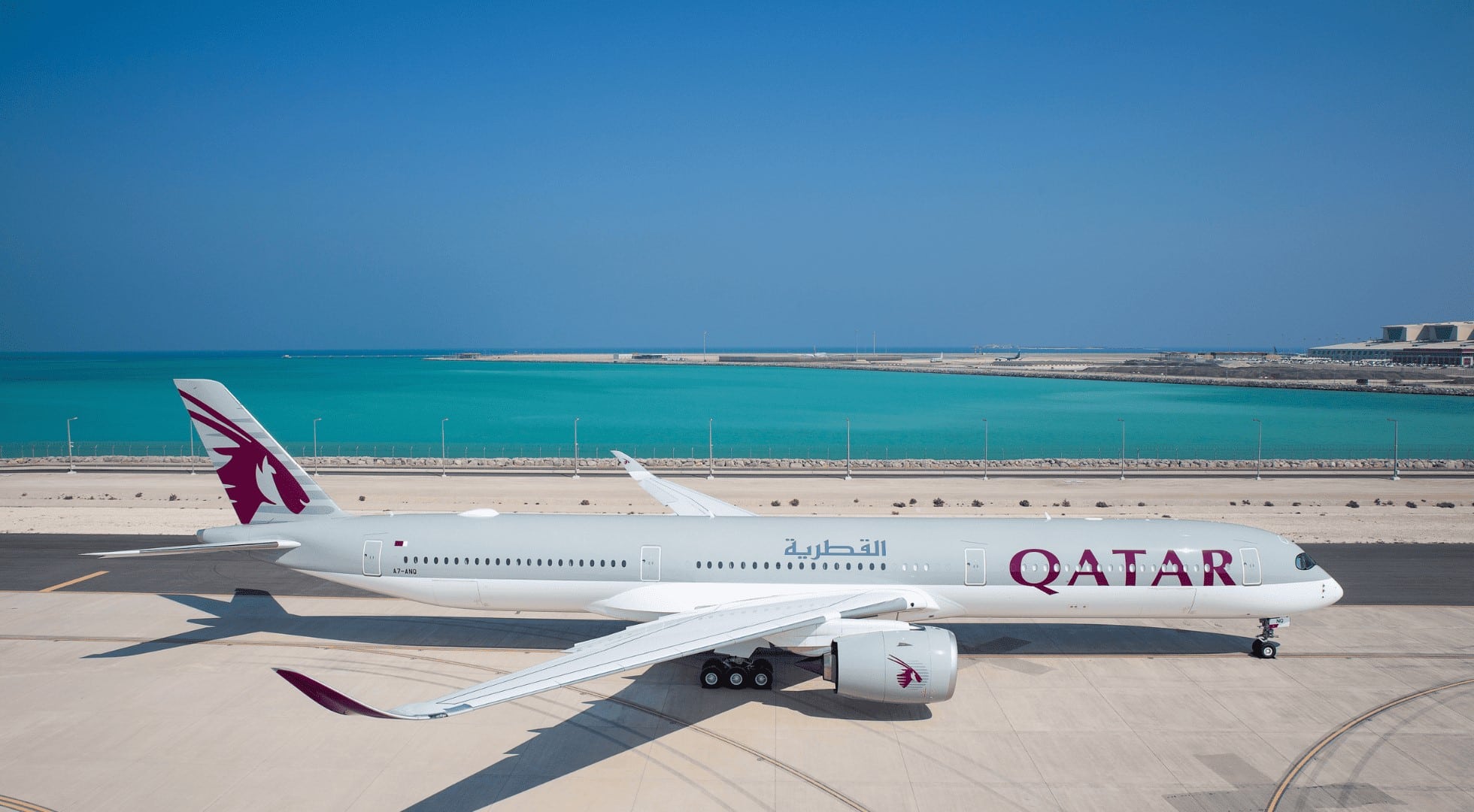 For his trip to Qatar, William travelled on Qatar Airways and regards the carrier as one of the best airlines he has flown in throughout his years of travel. As a leading global airline in the aviation industry, Qatar Airways is highly reputable for its commitment to excellence and high standards in customer service. At the World Airline Awards, regarded as the Oscars of the aviation industry, Qatar Airways was voted "Airline of the Year" for an unprecedented seventh time in 2022 by Skytrax, an international air transport rating organisation.
Most of Qatar Airways carriers are modern aircraft, from the Airbus A320, A330, A350, and A380 (the largest aircraft in the world) to Boeing's 737, 777, and the state-of-the-art Boeing 787 Dreamliner, all of which come with high-safety features and spacious seating and legroom with ample personal space to stretch out, eat, and sleep.
As for in-flight meals, there is a wide selection of food options, including vegan, vegetarian, calorie-controlled, and other special dietary requirements. However, some options require booking in advance. Every meal served on board Qatar Airways is prepared by professional chefs in a state-of-the-art catering complex in compliance with high safety and hygiene standards. Even if you travel in economy class on a long flight, you will be served pre-dinner drinks.
Meanwhile, business and first-class passengers can be assured of being pampered like royals with champagne and warm nuts before take-off and branded towels and perfumes to an extensive menu from appetisers to main meals and desserts. To top it off, Qatar Airways' award-winning cabin crew and over 4,000 in-flight entertainment options, from blockbuster movies to video games, will make your flight from Kuala Lumpur to Doha a pleasant flight for all the right reasons.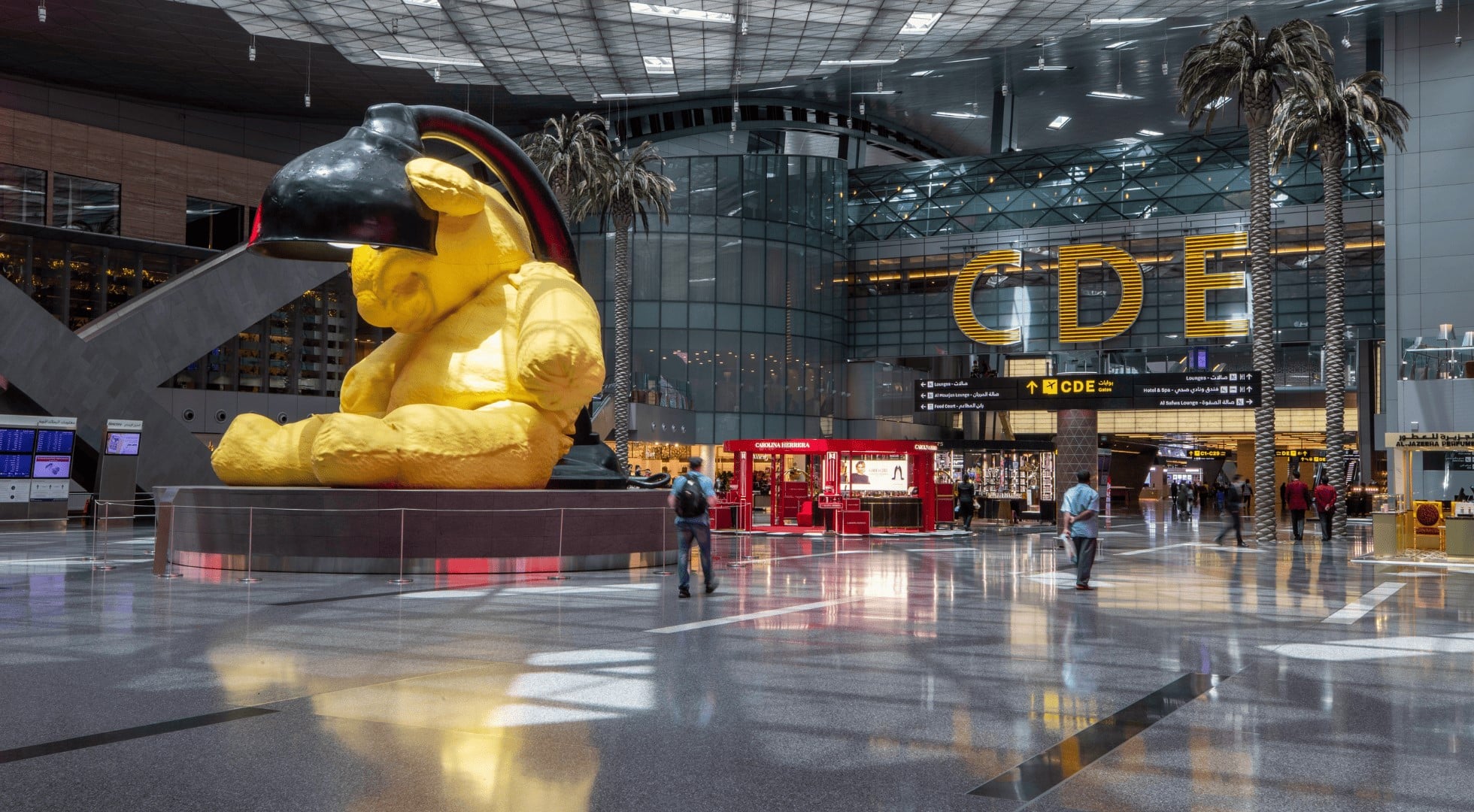 According to William, another plus point for Malaysians on board Qatar Airways from Kuala Lumpur is the direct flight which takes around 7.5 hours into the airline's home base at Hamad International Airport in Doha, an ultramodern city with one of the fastest-growing economies in the Gulf region.
Malaysians visiting Doha for a holiday or short-term travel must obtain a visa on arrival, valid for 3 months (either on a single trip or multiple trips). This means you can avoid the hassle of applying for a visa in advance. Upon arrival in Doha, you only need to complete an online form and produce supporting documents, such as a valid Malaysian passport with a minimum validity of six months and a confirmed return ticket.
Qatar Travel Tip 2: Where to stay and getting around Doha, Qatar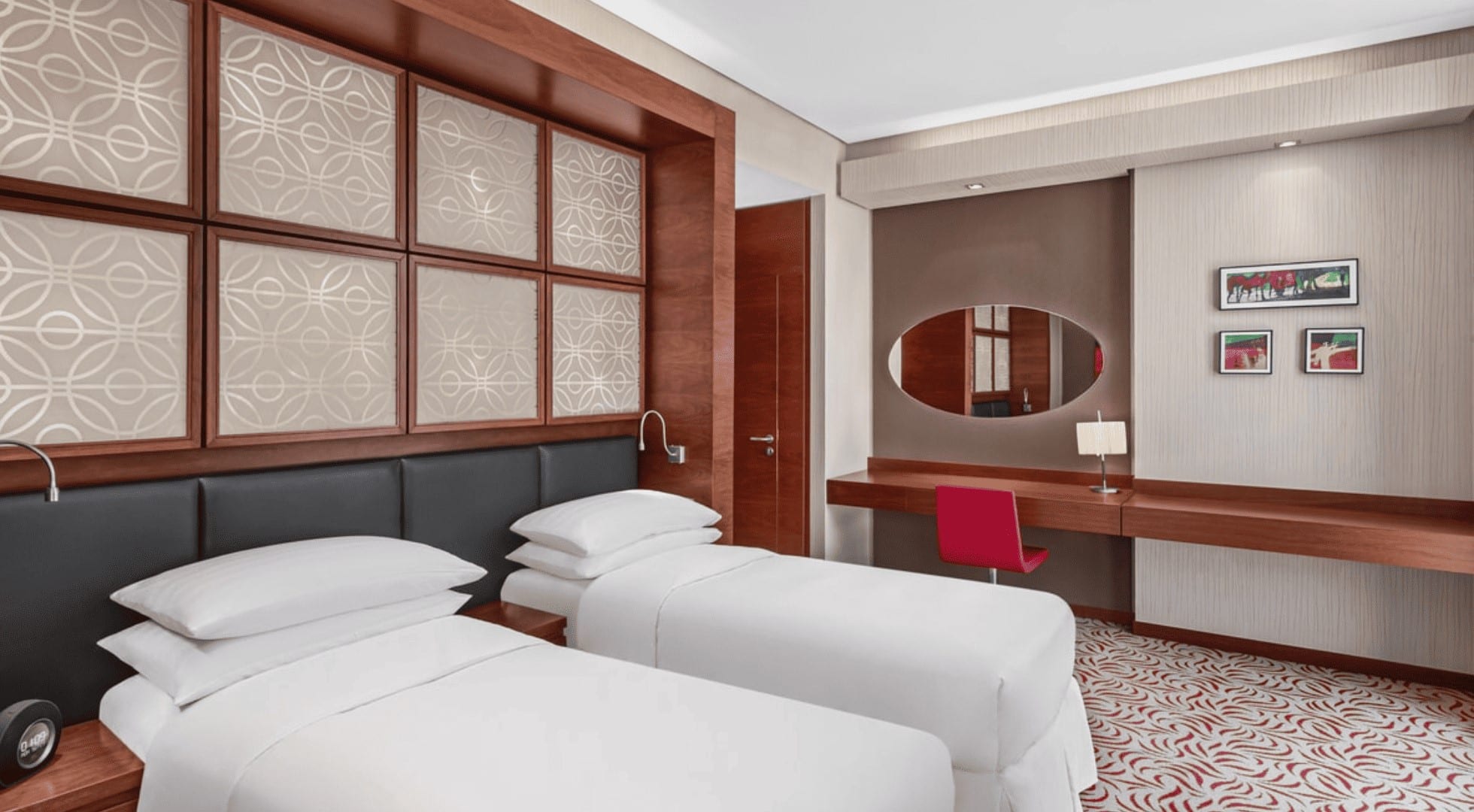 William stresses that accommodation at Four Points By Sheraton Doha focuses on comfort, ample facilities, excellent service and a centralised location in the heart of Qatar's vibrant capital city. The hotel offers 78 superior rooms, 36 deluxe rooms, and 6 suites.
Every room has elegant interiors, complimentary Wi-Fi and internet access, room service around the clock, a 55-inch LED TV, comfortable bedding, and a living area and bedroom area separated by a privacy wall. Guests in the deluxe rooms and business suites also enjoy a room with a fantastic view of skyscrapers and buildings that boast modern architecture like none other across Doha.
Indulge in traditional Arabic and international cuisine throughout the day at their signature restaurant, Mushaireb Restaurant or head to the coffee house, Al Jalsa, for rest and relaxation over a cup of aromatic Arabian coffee. Visitors staying at Four Points By Sheraton Doha should also check out the spa and gym facilities and rooftop terrace outdoor pool that offers beautiful skyline views right out to the sea across Doha.
Getting around the city centre to top tourist attractions like Souq Wakif and shopping outlets at Msheireb Downtown Doha from Four Points By Sheraton is quite convenient and affordable due to close proximity and well-maintained roads. Although travelling by car is the primary mode of transportation in Doha, its public transportation services, from public buses to metro trains and even taxis and rental cars or limousines, have progressed rapidly to cater to the influx of tourists in recent years.
Qatar Travel Tip 3: Best Things To Do
Here are William's recommendations for the top places to visit and things to do on your Qatar trip.
1. Explore Souq Wakif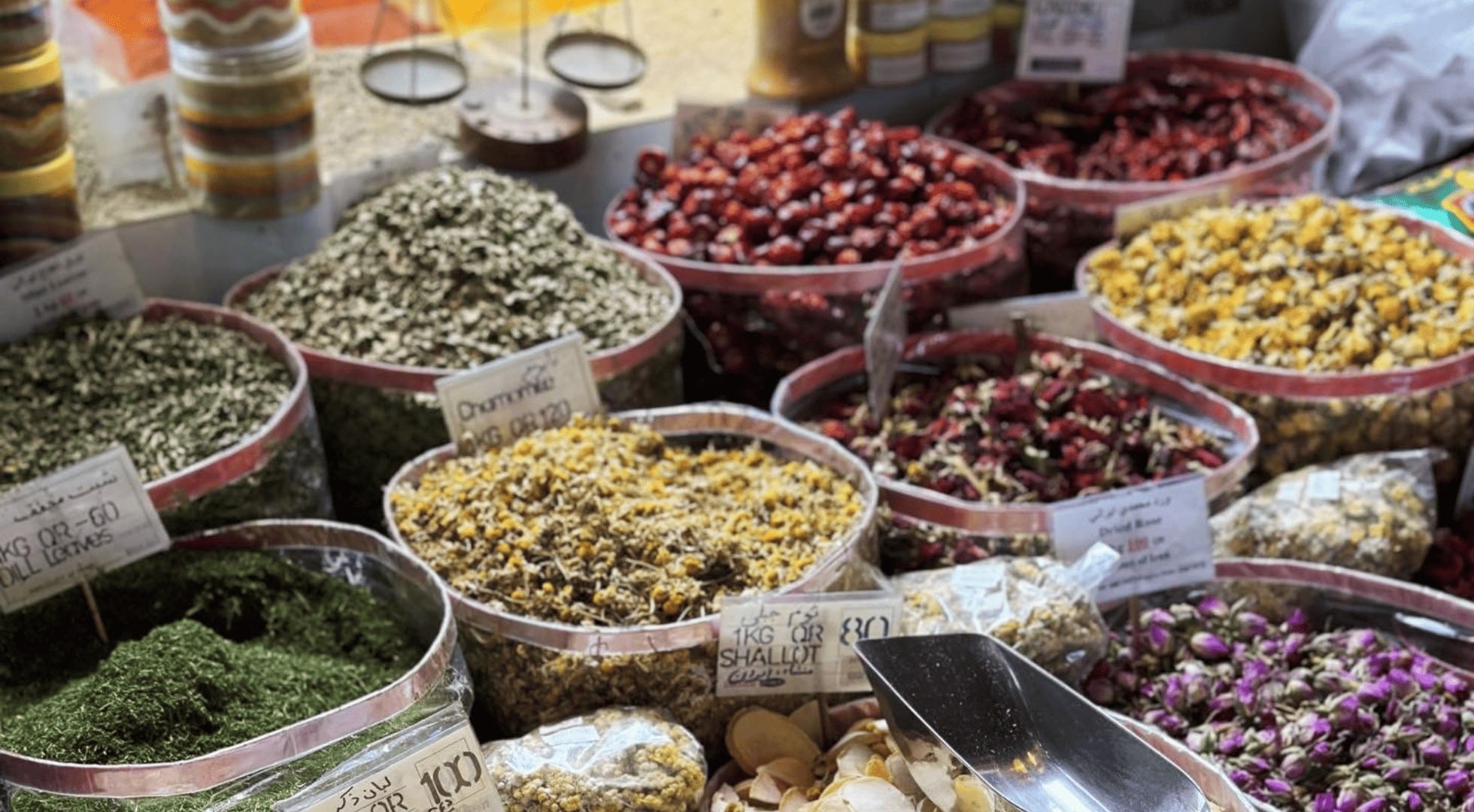 Just a stone's throw away from Four Points By Sheraton Doha is Souq Wakif, the oldest and most iconic street bazaar in Doha, made up of a labyrinth of narrow cobblestone alleyways with a traditional Middle Eastern charm, a stark contrast to the booming modern skyline of Doha. From gold to precious gems like diamonds and pearls, clothes, an assortment of spices, antique stores and shisha lounges to falcons (yes, you heard it right!), you are in for a memorable experience just strolling around the thriving marketplace and soaking in all the vibrant sights and sounds.
Check out the top things to do at Souq Wakif that you need to add to your Qatar travel itinerary:
Located near the main entrance off the Doha Corniche (a 7 km waterfront promenade along Doha Bay in the centre of Doha City), you will stumble upon many little shops overflowing with enormous sacks of colourful whole or ground spices and crates of nuts and tea leaves right at the storefront.
If you love cooking, this is the perfect spot to purchase authentic Arabic aromatics like saffron, zater, sumac, preserved lemons, dried flowers, various dates, honey, and tea leaves. Strike a conversation with friendly vendors who will be more than willing to help you navigate the intriguing world of spices. You can even bring an empty glass jar and fill it with an assortment of herbs and spices as a gift.
Indulge in retail therapy
From woven fabrics to traditional scarfs, colourful glassware, rugs, and more, you can find practically everything under the sun at the marketplace. Haggling for a better deal is an acceptable practice throughout the market. If you have trouble carrying the load you purchased, don't worry! You can get a helping hand from a small group of wheelbarrow-pushing men to transport your items for a few Qatari riyals.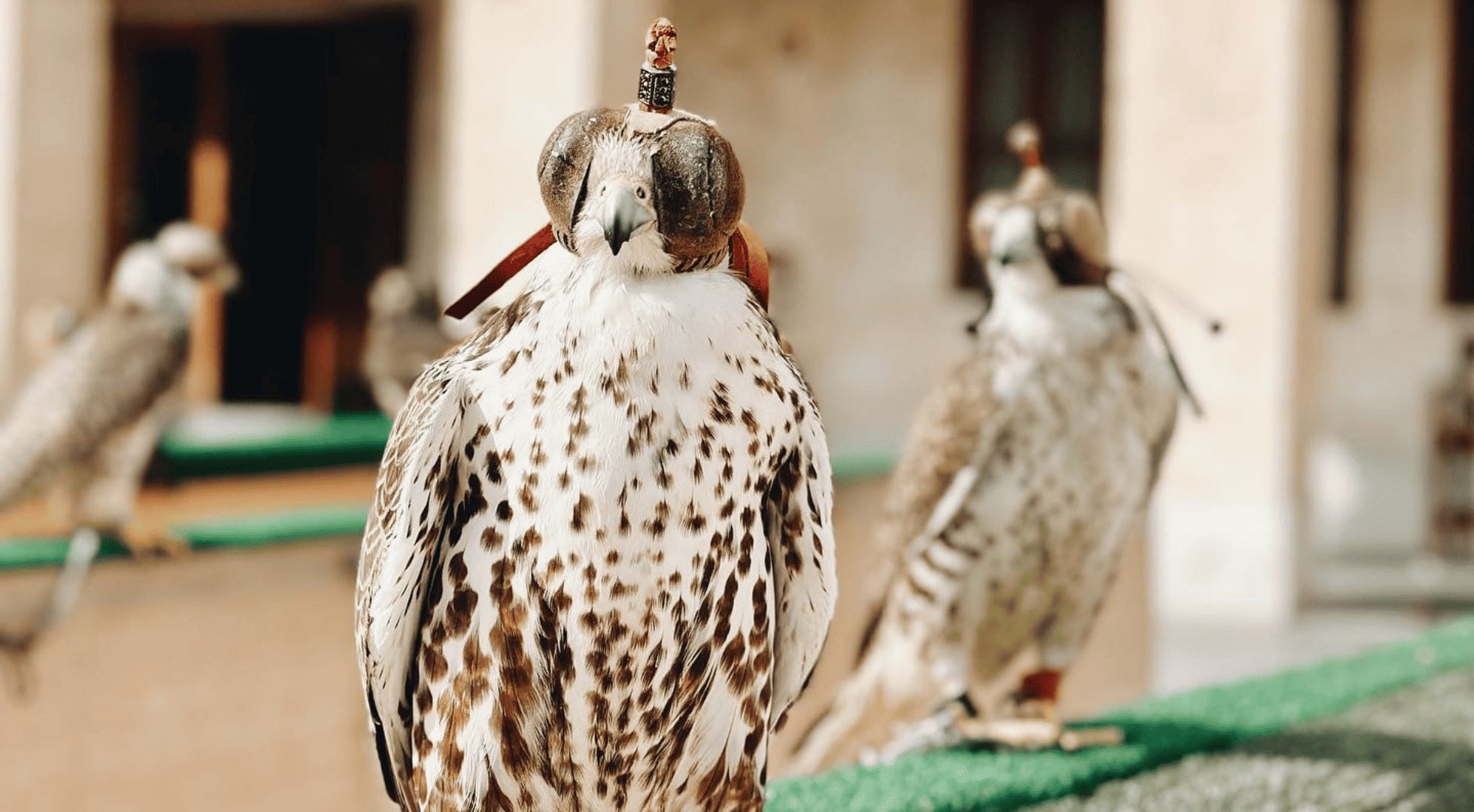 The Falcon Souq situated at the edge of Souq Wakif is dedicated to falcons. This majestic bird of prey and the national bird of Qatar is deeply revered as falconry is an ancient sport with deep roots in Middle Eastern history. Today, this ancient sport is still widely practised. In showrooms within the Falcon Souq, you can see falcons up close standing on wooden perches with their heads covered with plain fabric or patterned hoods.
Don't miss the chance to have a falcon perch on your arms under the supervision of the shopkeeper. Most of the falcons in the showrooms are sold for thousands of Qatari riyals at public auctions. A government-funded falcon hospital is also located within the souq, where owners seek treatment like physiotherapy or surgery for their valued possessions.
Purchase gold jewellery or learn about pearls
The Gold Souq is home to over 40 shops specialising in intricate and high-quality 18 and 22-carat gold jewellery. You will be mesmerised by the various designs of necklaces, earrings, precious gems, and bridal jewellery like hair ornaments and gold belts. You can also request custom-made jewellery or purchase a pendant with your name or initials in Arabic calligraphy as a souvenir.
Since pearls were historically one of the major exports of Qatar, you can view different grades and colours of pearls from white, pink, and grey pearls. Chat with the vendors, some of who are pearl divers and learn more about the ancient art of pearling.
A visit to Souq Wakif is never complete without sampling authentic Arabic cuisine at one of its eateries. Among the unique eateries fit for a royal is Parisa, a palatial restaurant with a rustic charm and glitzy mirrored ceilings and ornate chandeliers.
Indulge in a delectable spread of Persian cuisine from refreshing appetisers like salad-e shirazi (finely diced cucumber, tomato and onion tossed in fresh lime juice and olive oil), mast-o-khiar (yoghurt with rose and raisins) and a generous serving of mains like koresht-e ghorme sabzi (slow-cooked stew of succulent lamb cubes, kidney beans, spinach and dried lime in a clay pot) and the famous traditional Persian dessert, faloudeh shirazi (frozen vermicelli sorbet with rose water and saffron ice cream).
Chill out like the locals
A popular pastime of Qataris is smoking shisha. Opt for an outdoor table at any of the cafes either late in the afternoon or evening to enjoy the wonderful ambience of the souq and do some people-watching while experiencing the finest quality of fruity or floral shisha flavours.
2. Go on a desert adventure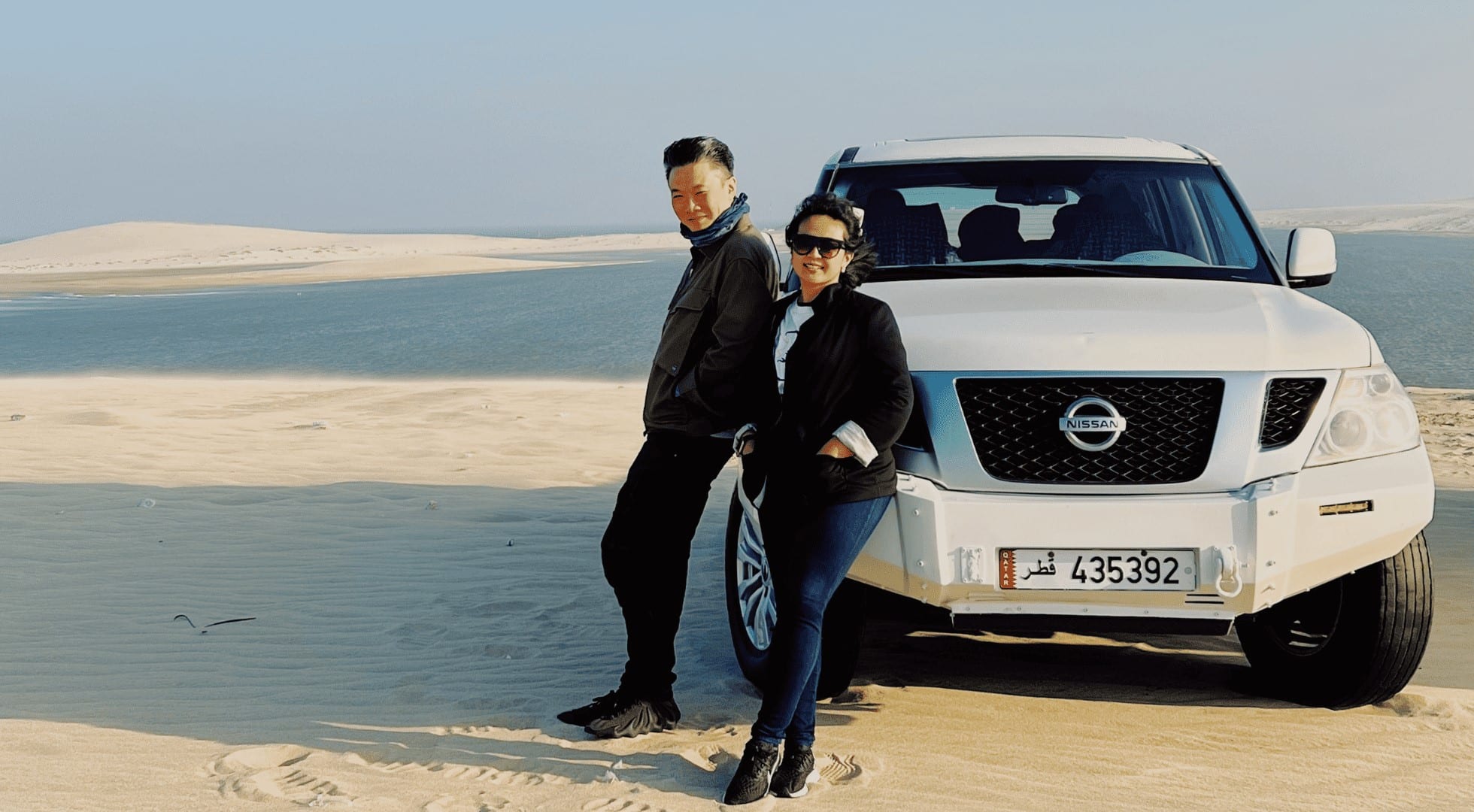 Nothing comes close to a perfect Qatar holiday than exploring its most famous natural landscape, the Sand Dunes at the Inland Sea. The journey to the incredible sand dunes only takes about 1.5 hours from Four Points By Sheraton Doha. You can engage a private jeep if you travel in large groups of four to six people or book a sand dune tour with experienced and licensed 4×4 drivers.
Exploring the Sand Dunes of Qatar is undoubtedly one of the things not to be missed on your Qatar travel 2023! From sand bashing to riding camels and relaxing by the coastline overlooking the Persian Gulf, you are in for a once-in-a-lifetime experience around the desert region of Qatar. Dolphin viewing is another fantastic activity little known to travellers in these parts of Doha facing the vast Mediterranean Sea.
3. DISCOVER THE WHALE SHARKS OF QATAR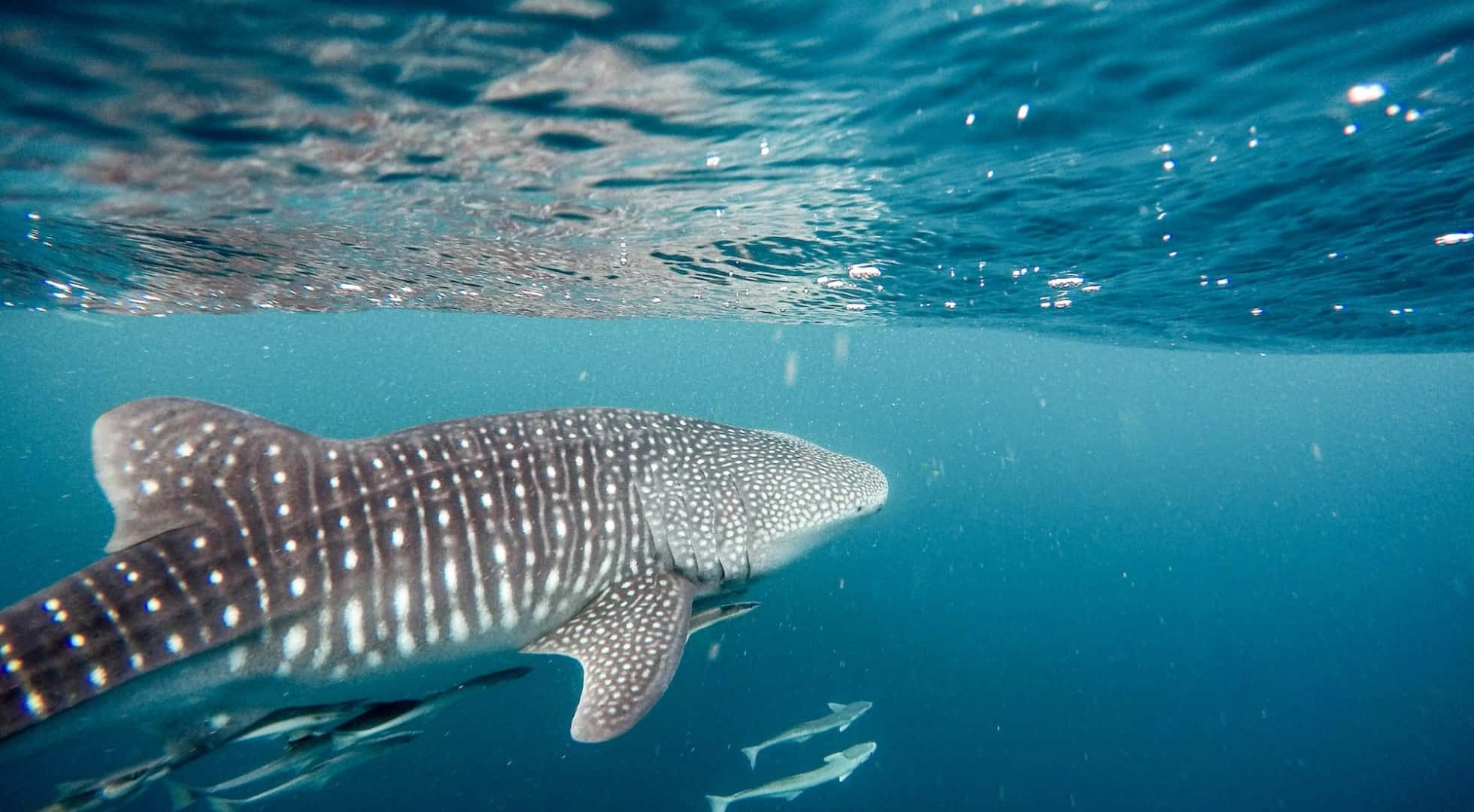 Qatar is home to the largest congregation of whale sharks on earth due to its unique ecosystem. Book a whale shark tour or charter a private ship and get close to these amazing creatures if you are lucky during peak seasons like May until September.
4. Marvel at architectural wonders around Doha City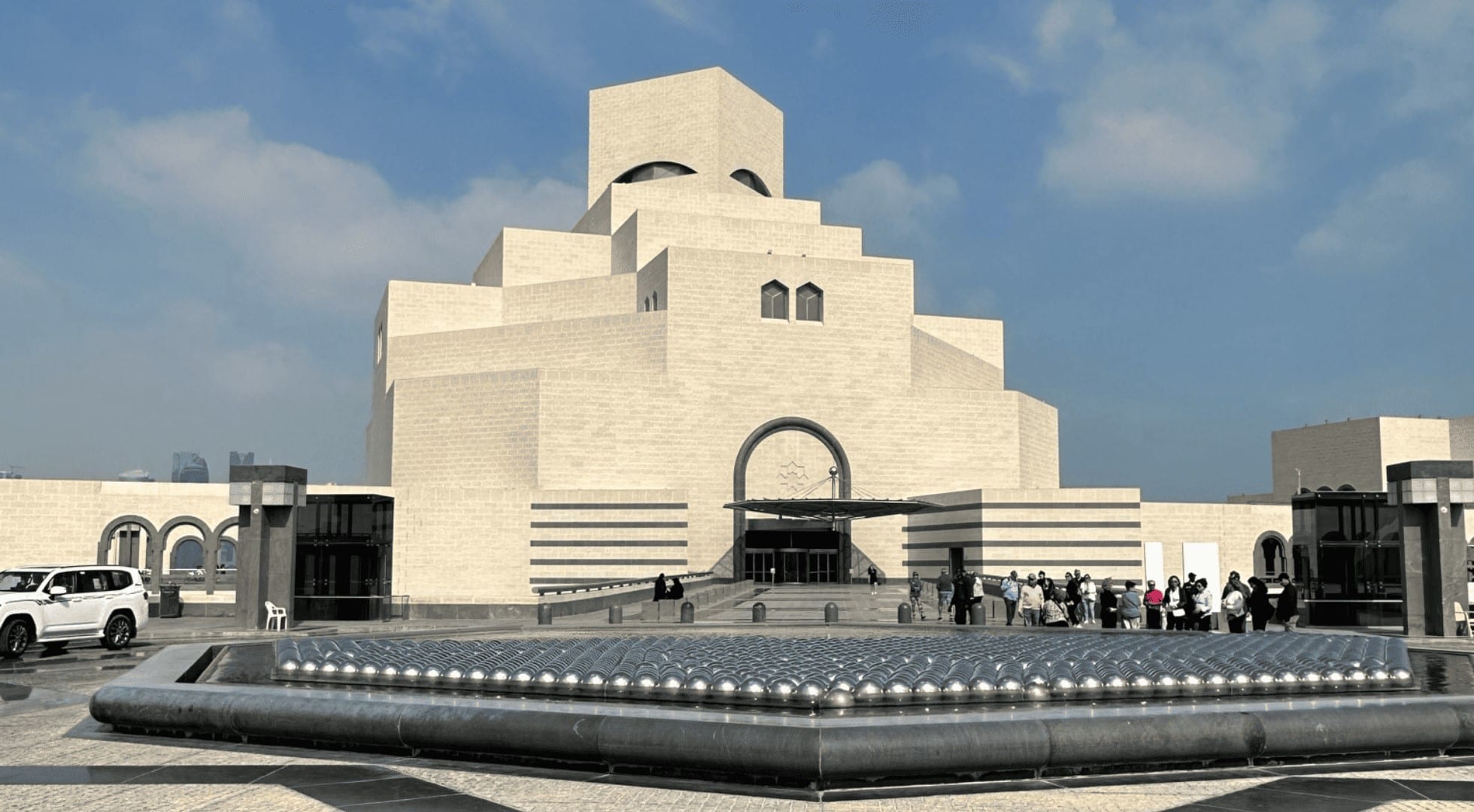 Among the popular tourist spots around Doha City with unique architectural structures and designs are the Museum of Islamic Art and the National Museum of Qatar.
Designed by I.M. Pei, a renowned architect widely known for the glass pyramid in front of the entrance to the Louvre in Paris, the Museum of Islamic Art encompasses four levels of exhibition halls, including a gift shop and café. On the fifth floor, visitors will be thrilled to discover IDAM, the reputable fine dining restaurant by Alain Ducasse, a culinary icon and one of only two chefs in the world with over 20 Michelin Stars. The entrance fee to the museum is around 100 Qatari Riyal for an adult visitor.
Among the famous heritage items to look out for at Qatar's Museum of Islamic Art is the Shahnameh Manuscript (the Book of Kings) by Persian poet Ferdowsi, which traces the ancient history and myths of the pre-Islamic Greater Persian Empire and over 2000 rare editions in both Arabic and English. View historical navigational tools like the Planispheric Astrolabe, made in 10th century Iraq and be mesmerised by the Carved Emerald Plaque, a massive emerald from the 16th century with an Arabic prayer on one side and intricate floral motifs on the other owned by one of India's Mughal emperors.
Better still, from the Museum of Islamic Art, you can even walk over to the Souq Wakif, ride on dhow boats along Doha Corniche, or go horse riding at the Emiri Stables on the other end of Souq Wakif.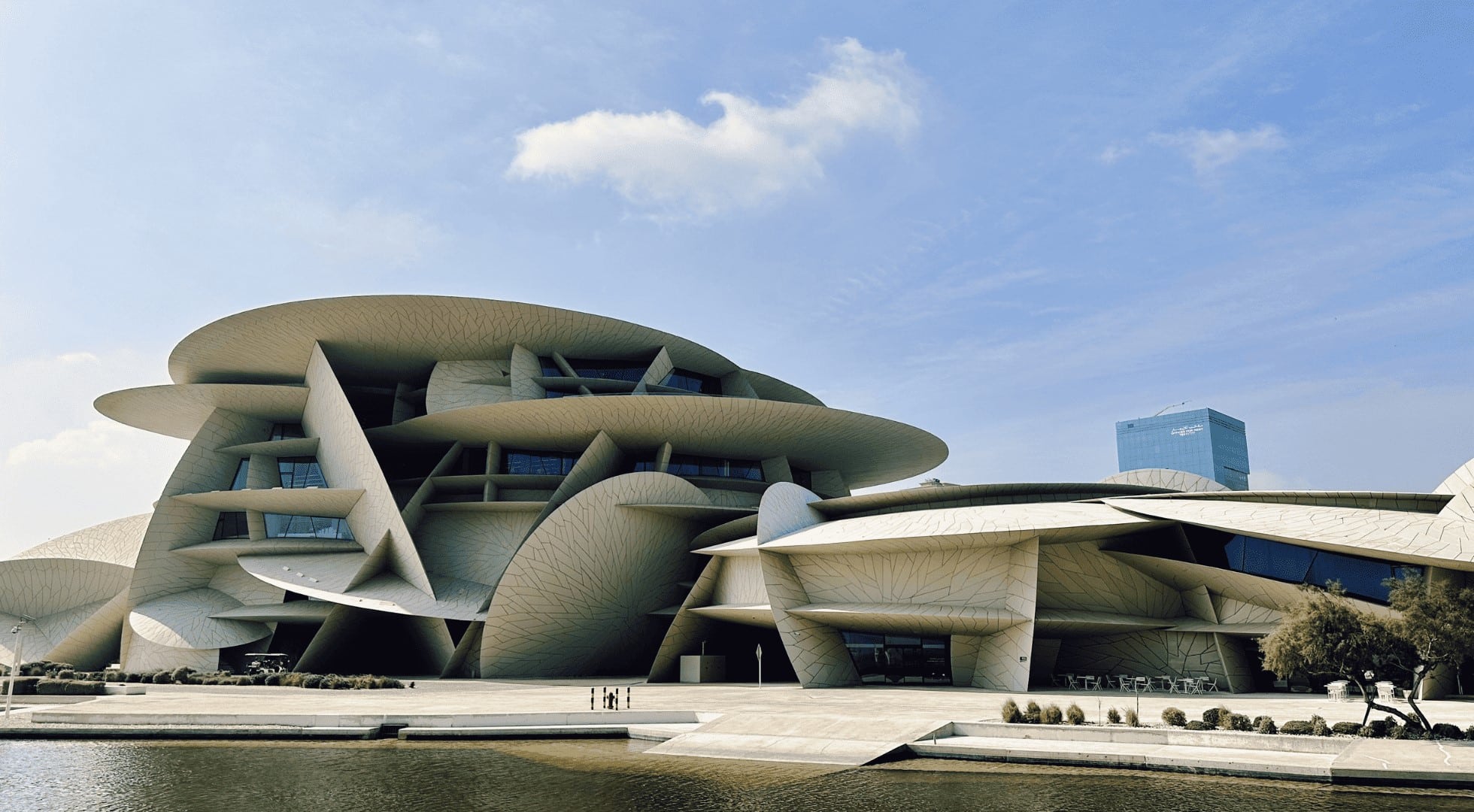 Inspired by the natural design of crystal formations produced through the interaction between wind, sea spray and sand, known as the "desert rose," is another architectural wonder, the National Museum of Qatar. The museum covers over 430, 000 square feet with 11 galleries that trace the history of Qatar from ancient times until the present day through artefacts and multi-sensory experiences from visuals like films to sound and music.
One of the famous collections is the Pearl Carpet of Baroda, made for the Maharajah of Baroda from India, in 1865, with over 1.5 million pearls and other precious gems, like diamonds, rubies, emeralds and sapphires set in gold and woven onto a base of silk and leather made from deer skin which shows that gemstones were widely sourced and used centuries ago in this part of the Gulf region.
Another important artefact is the Al Zubarah Quran, an 18th-century Qur'an discovered in the City of Al Zubarah, a UNESCO World Heritage site. The Quran is written in two volumes, each containing 15 parts of the Holy Qur'an. The naskh calligraphy style is apparent throughout various pages of the Quran, showcasing Ottoman and Indian calligraphic influences.
5. Wander around the pearl – qatar and Lusail City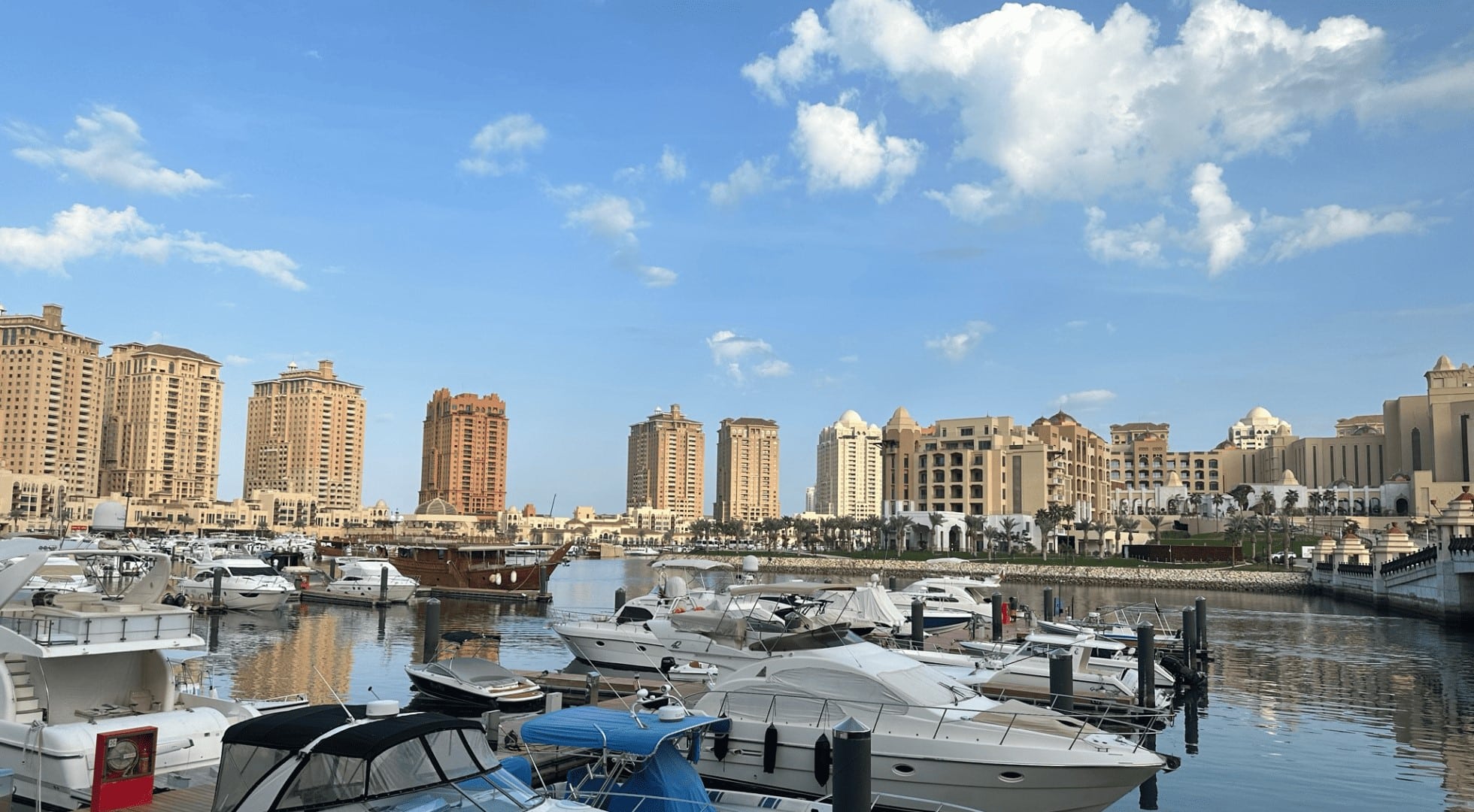 Popularly known as the 'Arabian Riviera', The Pearl-Qatar is a man-made island in Doha's prestigious West Bay District. The area is famous for its Mediterranean-style yacht-lined marinas, residential towers, hotels, premium designer boutiques and gourmet restaurants. You can spend hours strolling around the pedestrian-friendly plazas and landscaped gardens.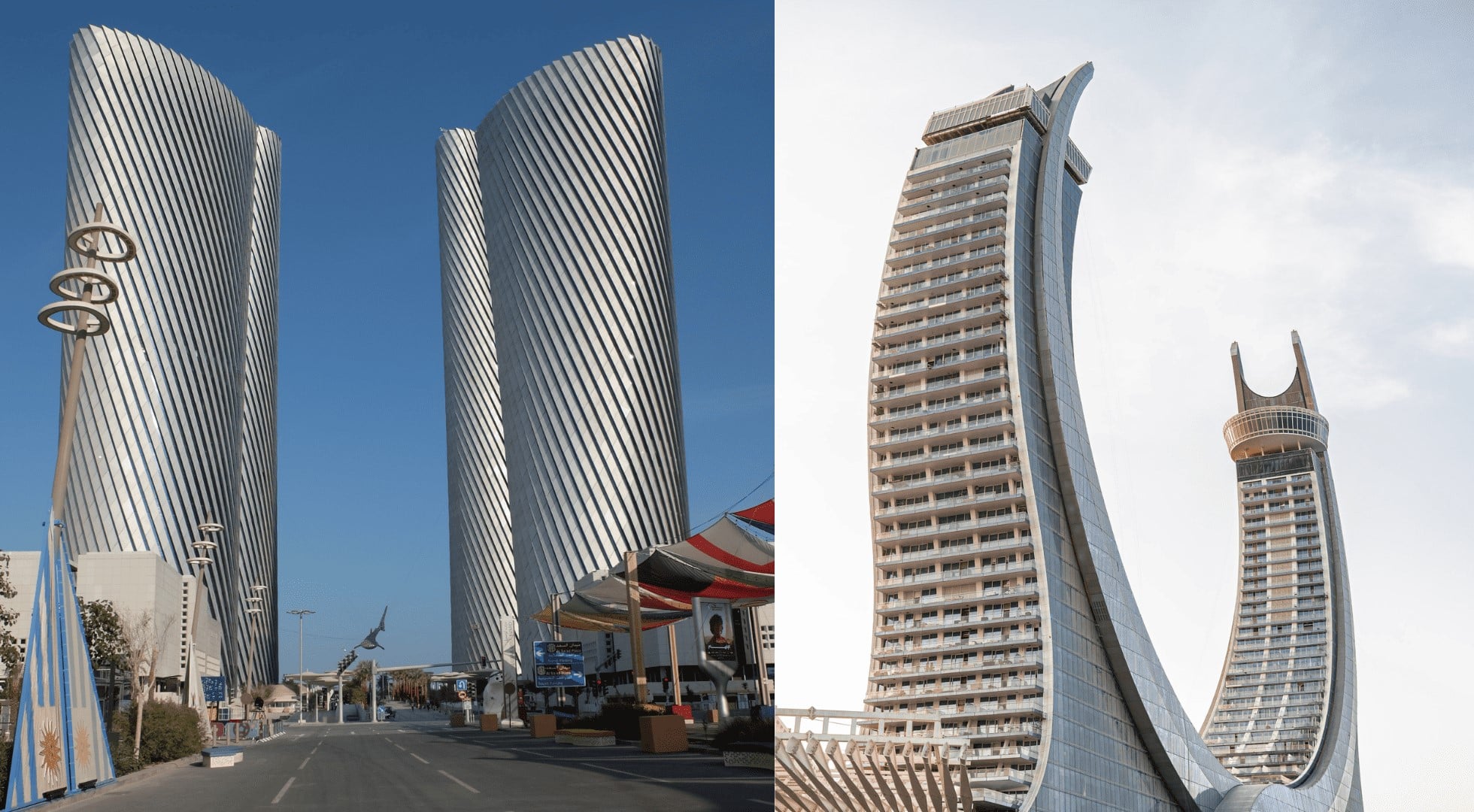 William highly recommends a trip to Qatar's newest and futuristic city, Lusail. Since the World Cup 2022, Lusail has been transformed into a smart city beyond its iconic stadium. Stroll around the Lusail Marina Promenade and view the Katara Towers, the landmark structure of Lusail that seems like a crescent from far which in reality is inspired by the crossed swords emblem of Qatar. The structure houses ultra-luxe hotels, like the newly launched Raffles Doha and other high-end retail and dining facilities.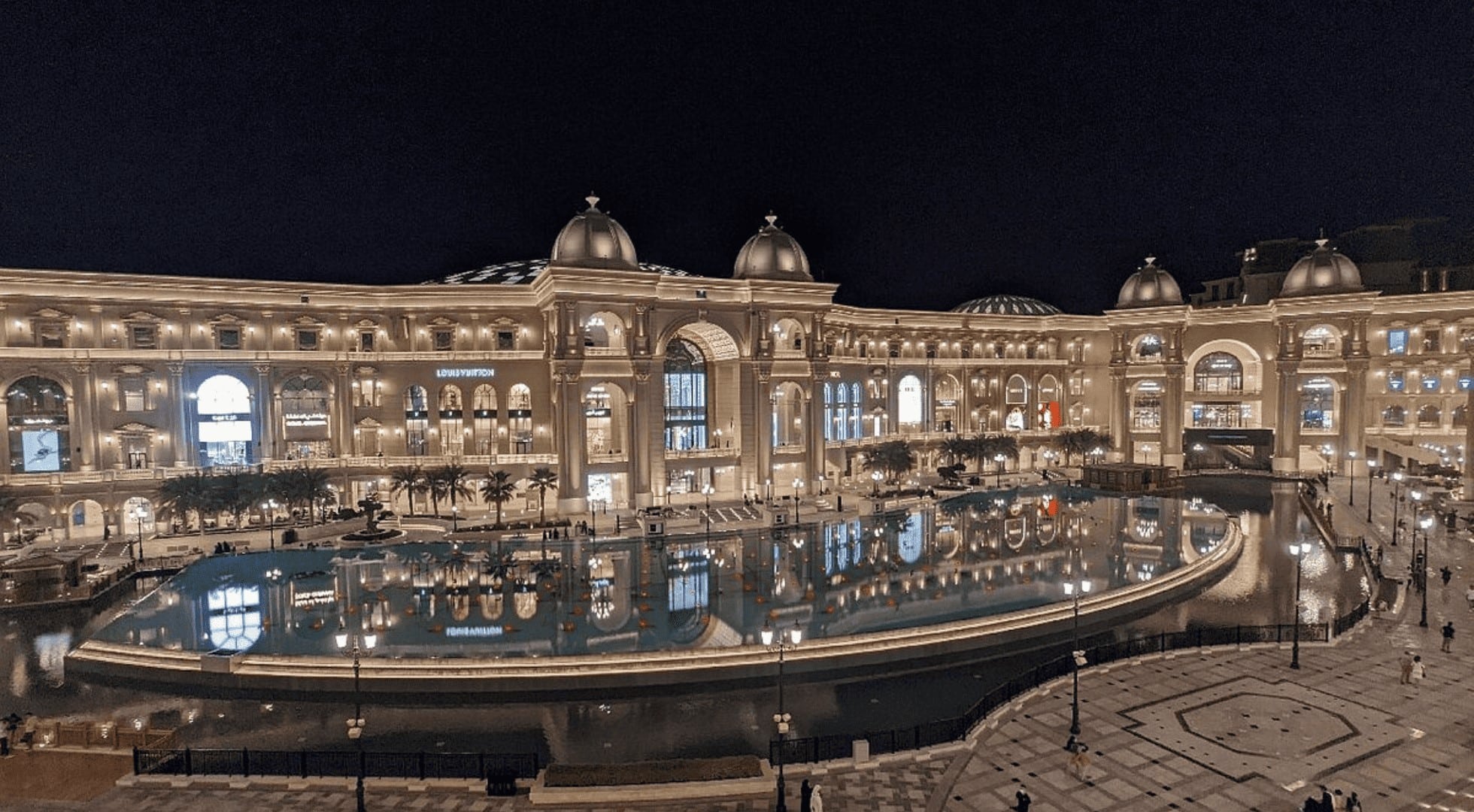 Place Vendôme Mall, a luxury shopping haven, is another top spot in Lusail that won't disappoint. Inspired by the high-end shopping street Rue de la Paix in Paris, the palatial structure will simply blow your mind away with its grandeur, from cafes and restaurants lined along a canal to various luxury fashion brands like Alexander McQueen and Versace.
Qatar Travel Tip 4: Must-try Authentic Qatari Cuisine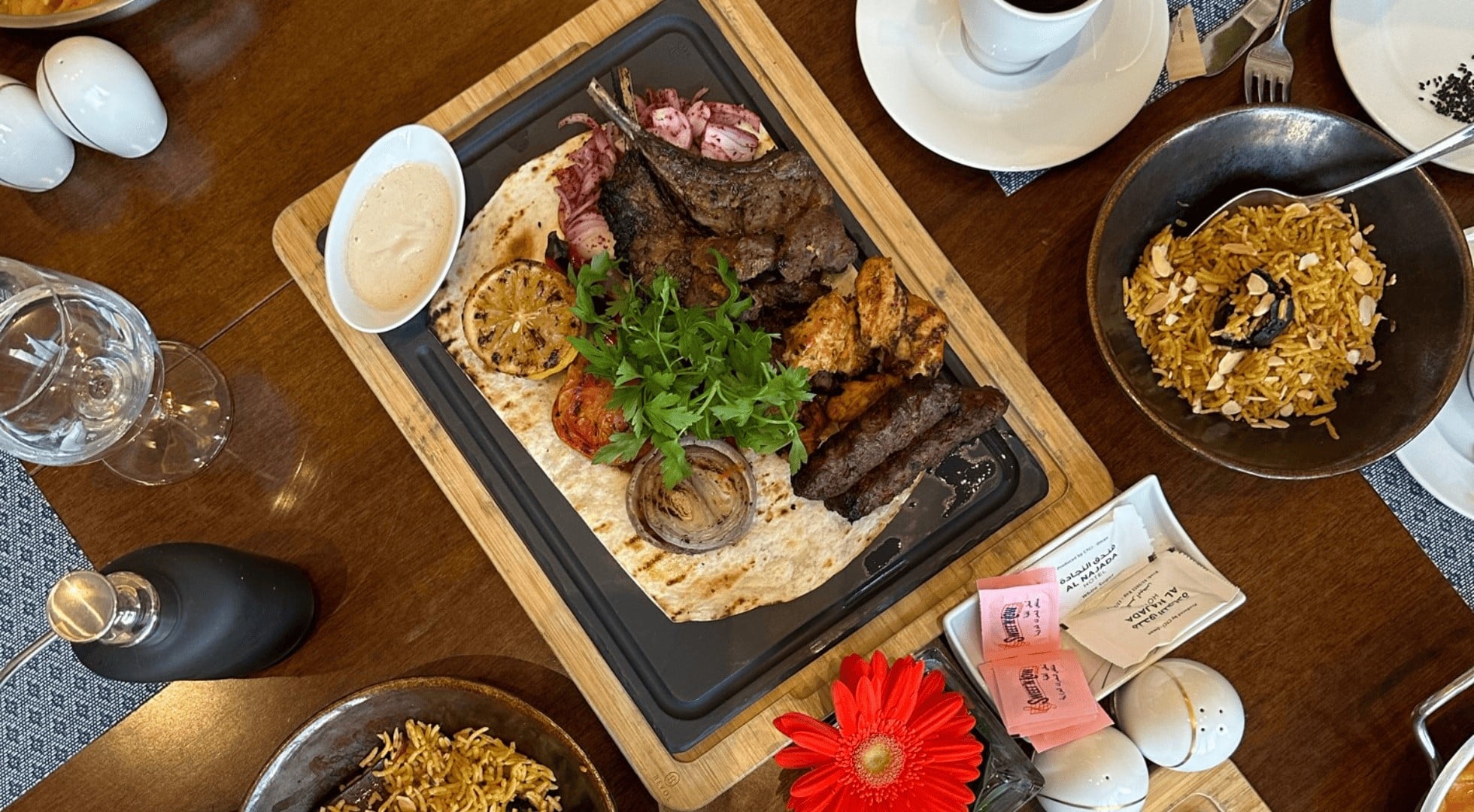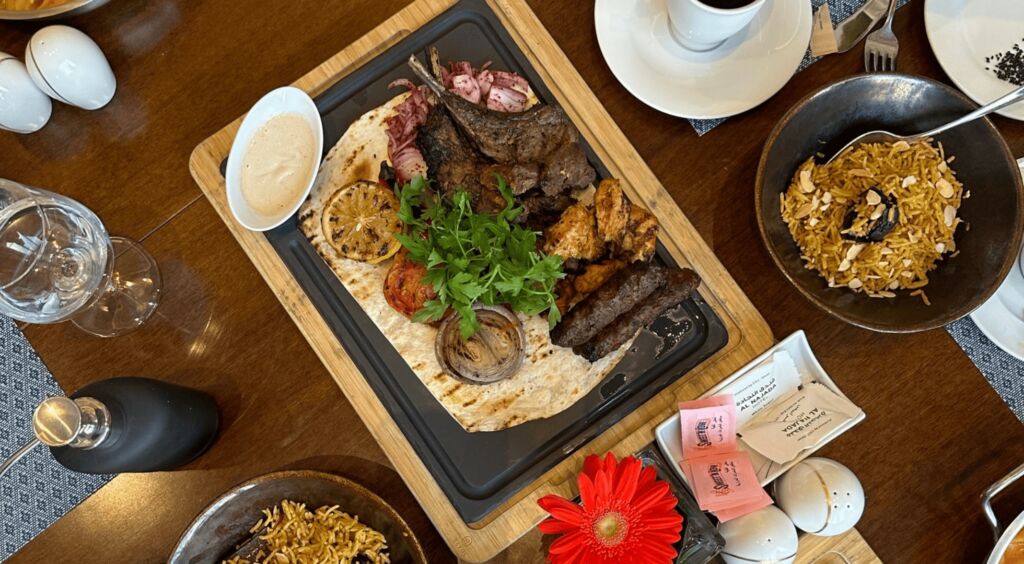 Malaysians will quickly feel at home in Qatar when it comes to food. Apart from being halal-friendly, there are also vegetarian and vegan options available. Check out these traditional dishes and beverages that won't disappoint!
Majboos – Regarded as the national and best dish of Qatar, this rice dish bears similarities with the Indian biryani. The meat (lamb or chicken) or seafood is slow-cooked with rice to infuse the spices and give the entire dish a depth of flavour. In various restaurants across Qatar, Majboos is also served with a salad and homemade tomato sauce or yoghurt raita.
Saloona – A classic Arabic stew prepared with chicken, lamb, beef, or oxtail and often cooked at home for family dinners or gatherings. Seasonal vegetables like potatoes and carrots are added with ginger and garlic for flavour. Saloona is usually served in souqs around Qatar with flatbread and slices of lime.
Shawarma – Doha is one of the best places in the world to feast on Shawarma (pita bread filled with chunks of marinated meat, pickles, and more), making it the most famous street food in Qatar. The meat skewered on rods is marinated with Arabic herbs and aromatics that tantalise your tastebuds with sensational flavours.
Samboosa – The Arabian version of the Indian samosa uses a thinner dough that makes it crispier. You can find samboosas sold by street vendors in various souqs and cafes with fillings like spiced meat, salty white cheese, nuts and vegetables.
Kunafa – Satisfy your sweet tooth with this delectable dessert soaked in sweet, sugar-based syrup called attar, made from kataifi or spun pastry. This dessert is also filled with cheese and garnished with pistachio nuts.
Gahwa (Arabic coffee) – This mildly bitter blend of traditional Arabic coffee infused with cardamom and saffron has a distinct flavour. Some may not be able to bear the taste, but it is worth trying at least once! The coffee is prepared in a special large-sized coffee pot, and the coffee beans are roasted freshly. Gahwa has many health benefits, including weight loss and controlling blood pressure. Today, modern flavours are also infused into Gahwa to appeal to the younger generation and foreign tourists.
Karak tea – This unique tea concoction which draws influence from India and Pakistan, has become a significant tradition in Qatar. It is tea with milk, water and sugar infused with cardamom to intensify the spicy notes of the black tea leaves.
Anise (yansoon) tea – If you prefer drinking tea without milk, you should try anise tea with a liquorice-like flavour which is soothing when consumed piping hot. It is prepared by steeping anise seed in hot water until the water boils. Some cafes even combine anise seeds with black tea leaves.
qatar Travel: Things To Know Before Visiting Qatar
Best time to visit – During colder months from November to March. The weather is pleasant, with a cool breeze, making sightseeing around Doha fun and convenient. William recommends a 3 to 4-day trip to experience the best that Qatar has to offer.
Currency – The Qatari Riyal is the only currency accepted in the country and can be obtained at various ATMs in shopping malls, or banks in the city.
Clothing – Avoid excessively revealing clothes. Men and women are generally recommended to wear clothing that covers their shoulders and knees as much as possible out of respect for local culture and social norms.
Local customs and practices – Traditionally, Qatari men do not shake hands with women as a sign of respect. Public displays of affection and intimacy are best avoided, as in most Middle Eastern countries. Smoking is prohibited in public spaces such as museums, shopping malls and restaurants, and violators may be subject to severe fines of up to 3000 Qatari Riyal.
Tipping – Although a service charge is included for hospitality services, a tip of 10%-15% is welcomed. Always carry extra cash in small denominations for tipping purposes.
Operation hours – On Fridays, all businesses are closed for Friday prayers in the morning from around 10.00 am – 12 pm. Most retail outlets are open in the afternoon after Friday prayers.
With so many unique travel experiences, Qatar emerges as an exceptional choice for those seeking an unforgettable luxury holiday. Nestled in the Arabian Peninsula, this remarkable destination offers a perfect escape from the ordinary, enchanting travellers with its rich cultural heritage, vibrant cityscapes, and breathtaking natural wonders.
Explore all that Qatar has to offer!
Let us help make your Qatar travel experience a special one.
You may also be interested in: