You may be wondering what exactly a travel credit card is and how it differs from other credit cards. Many categories of credit cards fit different kinds of users. 
A popular category of credit cards in Malaysia is the petrol credit card. These kinds typically offer extra reward points or favourable cashback offers when you fuel up . 
Then there are grocery-targeted cards, student-centric cards, and of course credit cards meant for travellers. These cards are made to appeal to people who find themselves constantly abroad and need a card that can help them maximise their trips overseas. 
Whether it be points from purchases in foreign currencies, miles conversions, or simply access to various airport lounges around the world, there are plenty of cards that can offer various perks for different kinds of travellers.
9 of the Best Travel Credit Card 2023 in Malaysia To Maximise Your Money
First of all, you need to understand that there's no such thing as a free lunch. If a credit card offers amazing perks you'll need to understand the trade-off.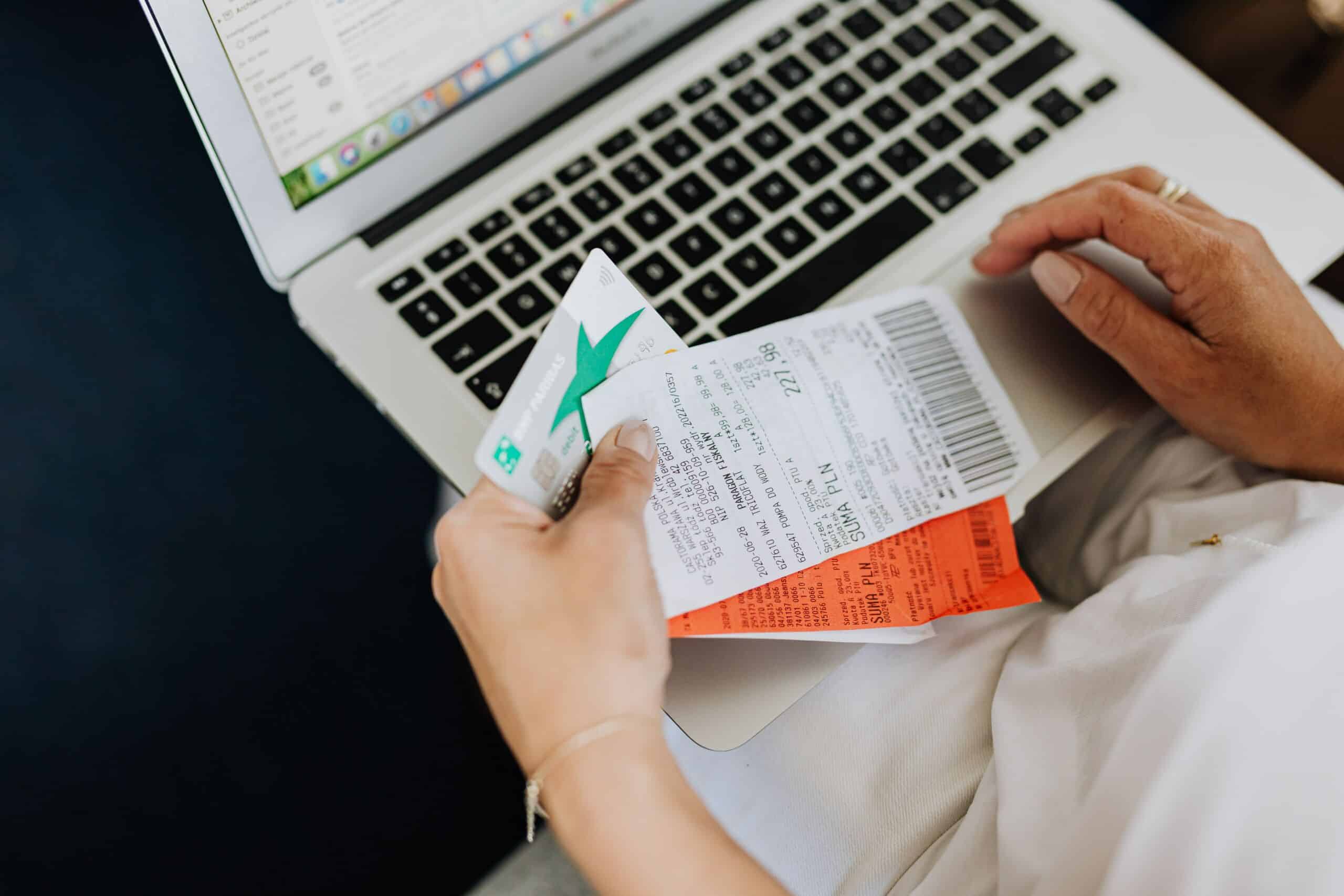 Here are some things to look out for in general before choosing a card:
Annual fees: These fees are often waived for basic cards but the better the perks of your card, the higher the annual fees will be. These fees may set off the perks you get and make subscribing to the card no longer beneficial
Annual Percentage Rate: If you find that paying the full sum owing each month is challenging, the interest on your unpaid card balance can pile up quickly. Either find a card with a competitive rate or just make sure to pay the full amount each month
Hidden fees: There are fees on foreign transactions, currency conversion, balance transfer, and late payment fees. These are buried in the terms and conditions and it's your responsibility to know them well
Minimum income requirement: Understand that not all cards will be available to you as there are certain income thresholds you must surpass before a bank will trust you with their card. More on that later.
Visa, Mastercard, AMEX: Aside from American Express which is not widely accepted in Malaysia, Visa and Mastercard credit cards are almost interchangeable. All three are payment networks that provide payment processing services. It may be wise to understand your spending and choose a network that currently provides discounts or promotions according to your spending habits (for example, this writer watches a lot of movies and the local cinema has discounts for Mastercard only). 
Credit cards are a huge responsibility and we didn't want to recommend cards without doing our due diligence in letting you know that. With that, here are 9 of the best travel credit cards in Malaysia to maximise your money.
Best Travel Credit Cards for beginners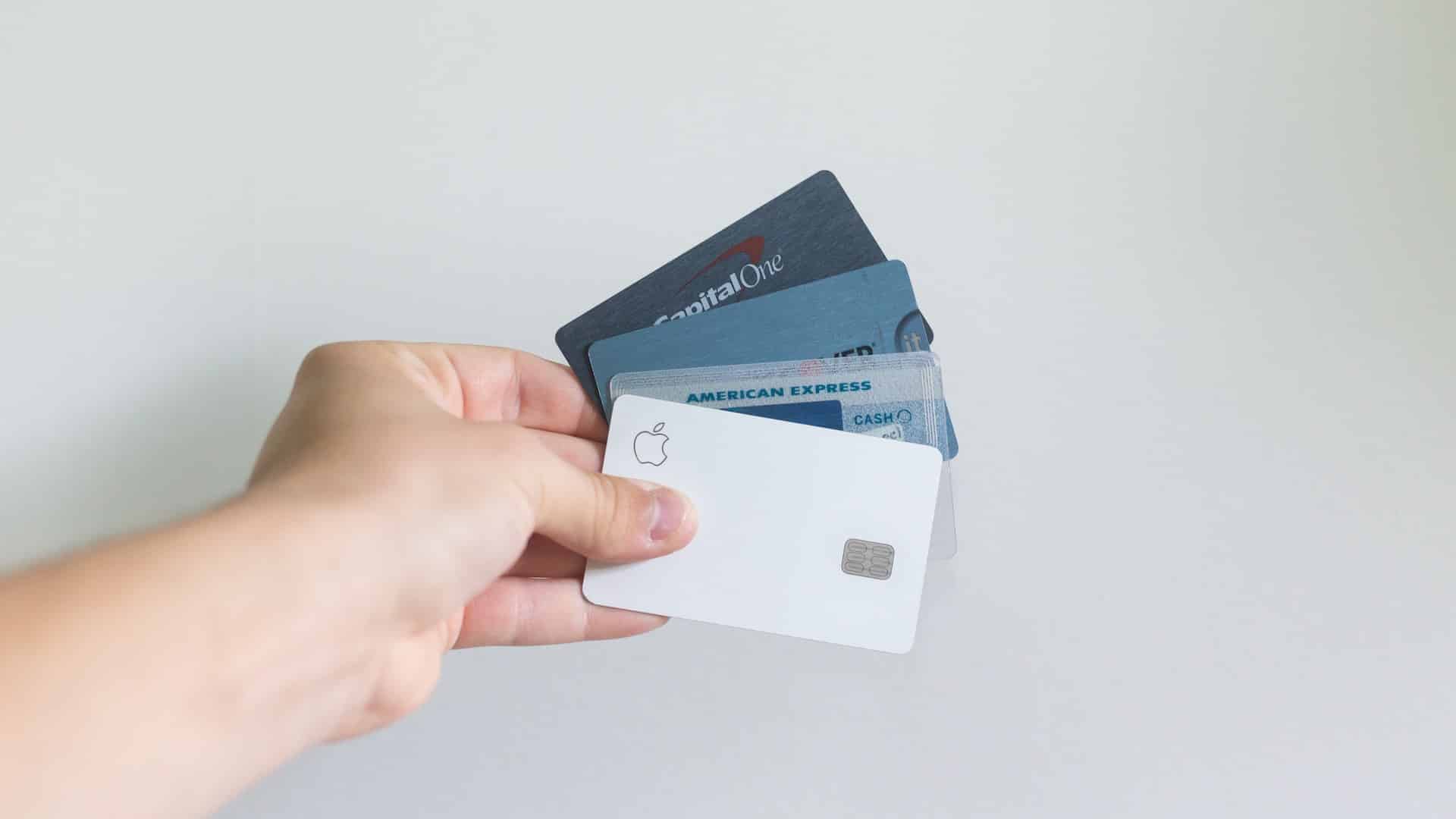 Get these Malaysian travel credit cards if you're a first-time credit card owner and want to get the most bang for your buck. 
1. Hong Leong AirAsia Gold Visa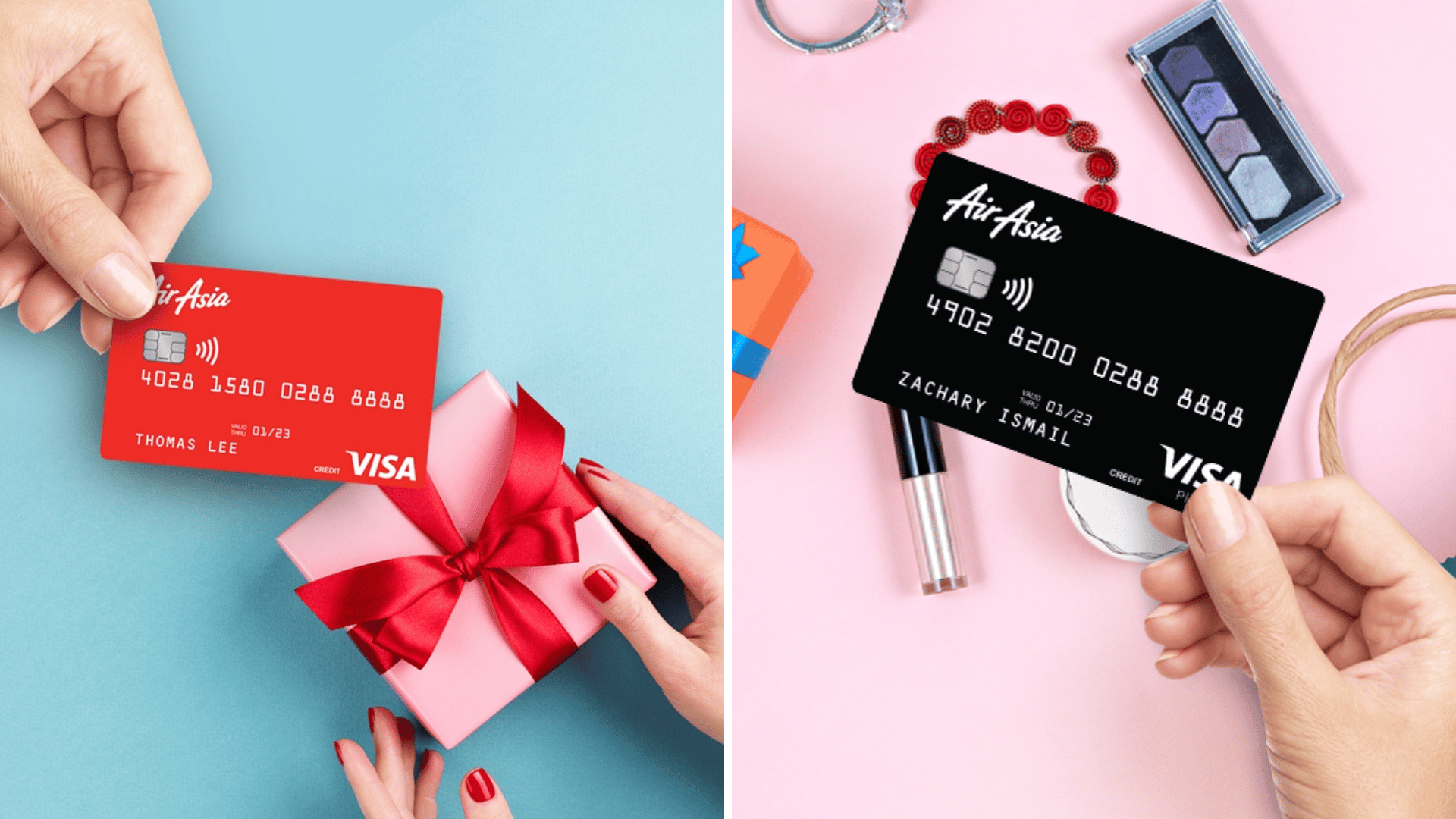 If you constantly fly AirAsia, this card has got you covered. Earn a welcome bonus of up to 25,000 AirAsia points when you apply for this card and earn points with daily spending and spending with AirAsia. 
The card comes in two tiers, Gold and Platinum, but to qualify for the Platinum you need to earn at least RM5000 a month. Since we're recommending cards for beginners in this category, we're going to leave it out. But if you qualify for Platinum you also receive an upgrade to Platinum AirAsia membership which nets you: priority check-in, priority boarding and Xpress baggage collection. 
Use the card if you're into spending to gain lots of points. We don't have an exact exchange for points to RM but according to this article, it used to cost 5,500 points for one, one-way ticket for a flight that's less than 1 hour. 
Annual Fees: Free the first year, RM200 for subsequent years
Minimum Income: RM2,000 per month
Perks: 

RM1 AirAsia spend = 6 AirAsia points

RM2 overseas spend = 1 AirAsia point

Every RM3 local spent on Platinum Card = 1 AirAsia point

Every RM5 local spent on Gold Card = 1 AirAsia point
2. AEON BiG Visa Gold 
The main headline for this card is the free airport lounge access for participating Plaza Premium Lounges in Malaysia. 
What makes the card so attractive to beginners is the low-income requirements and low annual fees. The downside though is that you'll need to spend RM500 in the first month of owning the card to get the free Plaza Premium Lounge access. 
If you haven't travelled before, the lounges might not sound like a big deal, but they are. Free food and beverages, shower rooms, Wi-Fi, and entertainment are rare, to say the least, at airports and lounges provide all of these amenities. If your flight is delayed or you're waiting for your international flight, the joys of relaxing in the lounge cannot be understated. 
Annual Fees: Free the first year,

Subsequent years are free if you swipe at least 12 times a year 

Minimum Income: RM3,000 per month
Perks: 

3x Plaza Premium Lounge access in Malaysia (limited to three hours a day) 
3. Maybank Singapore Airline KrisFlyer American Express Gold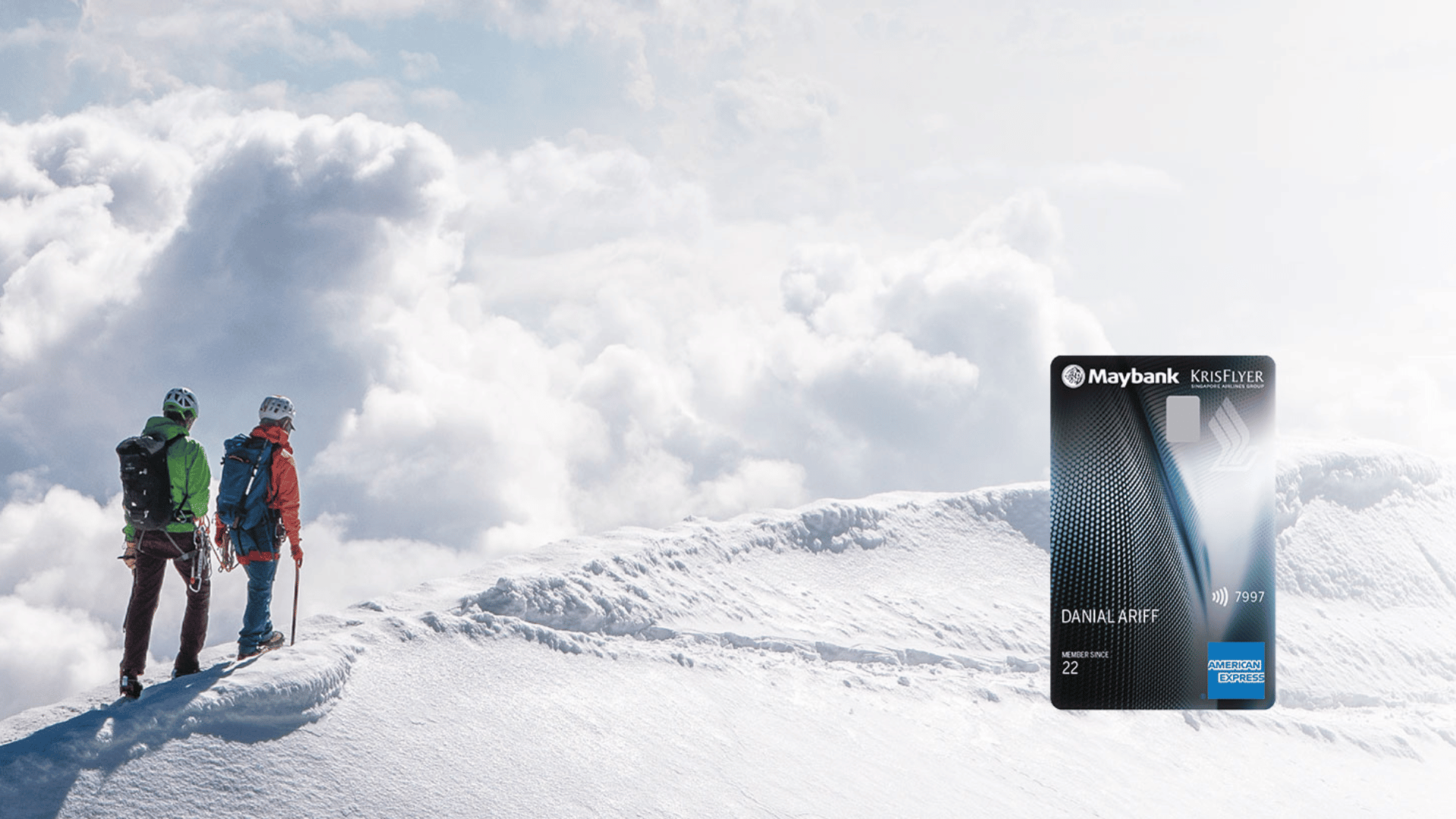 The Singapore Airline KrisFlyer American Express Gold card, issued by Maybank, helps you accumulate points to redeem on Singapore Airlines. 
You'll immediately get 3,000 points when you swipe for the first time with this card and you also get complimentary Travel Personal Accident coverage of up to RM750,000 as well as Travel Inconvenience coverage for missed connections, luggage delay and luggage loss when you charge your travel fares to the card.
The catch with this card is that not many places accept AMEX for payment. However, points are easy to get and are pretty powerful. According to this miles calculator, you can redeem a flight from KL to Singapore for as low as 184 miles compared to AirAsia miles which would cost about 5,000 points. 
Annual Fees: Waived the first year, RM100 for subsequent years
Minimum Income: RM3,000 per month
Perks: 

1 KrisFlyer mile for every RM4 spent locally or overseas
1KrisFlyer mile for every RM3 spent on online transactions
1 KrisFlyer mile for every RM1 spent on Singapore Airlines, Scoot & KrisShop website
Best Travel Credit Cards for MIDDLE-INCOME earners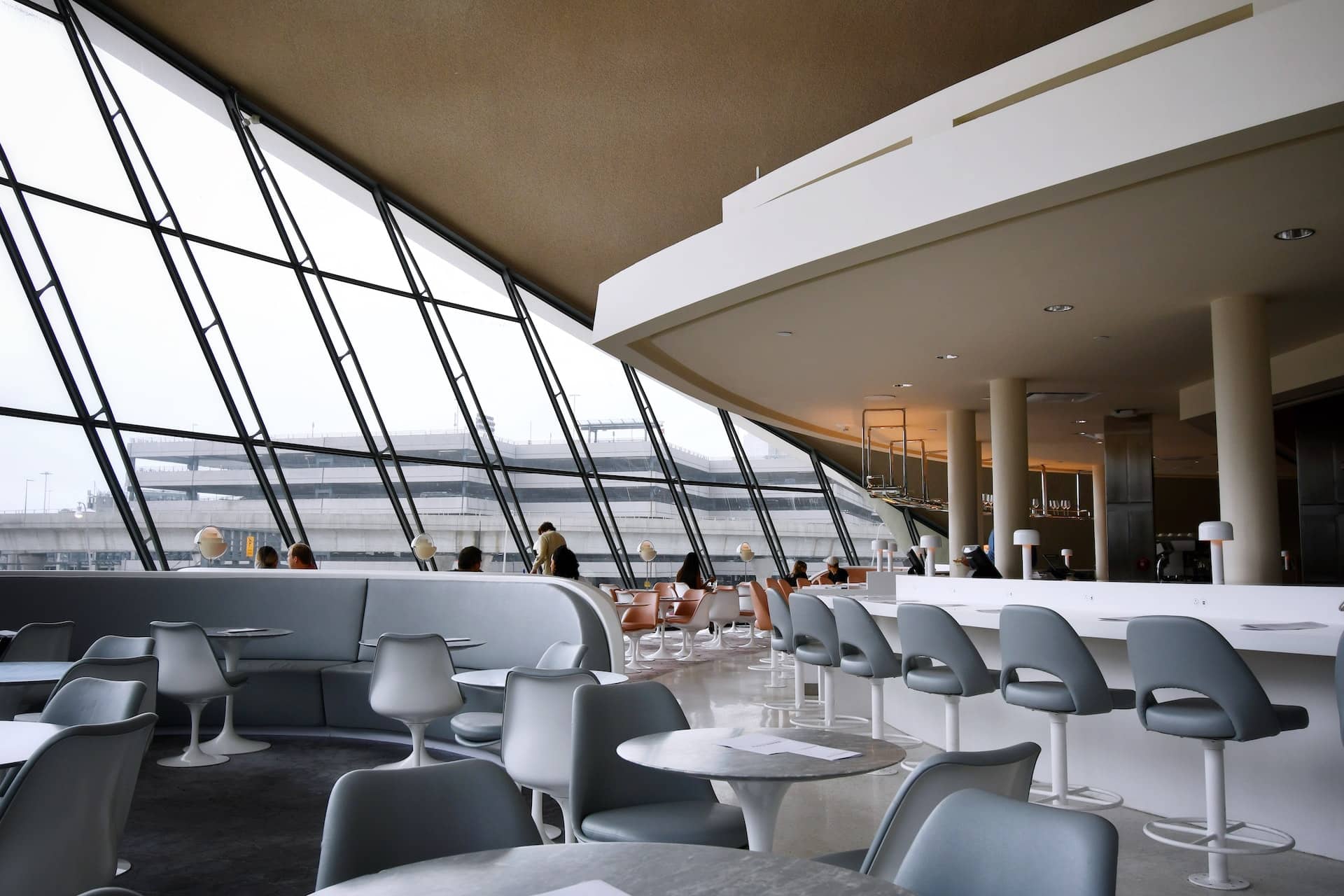 The range of a middle-income earner is debatable but commonly, credit cards in this range are catered to people who earn a minimum of RM5,000 to RM8,333 a month. 
When entering into this category of cards, get used to more points per spending, more perks, and unfortunately, higher fees.
4. UOB PRVI Miles Card
Like its namesake the UOB PRVI Miles Card nets you reward points that you can convert to Miles from participating airlines. 
The card is generous with giving out points giving you 5 times points with many travel-related purchases on the card. On top of that, you can earn 2,000 points each month just by swiping the card three times with a minimum transaction of RM10 for each swipe. 
Head to their catalogue to see how much it costs to redeem air miles from AirAsia, Singapore Airlines, Malaysia Airlines, and Cathay Pacific. We'd recommend this card if you frequently have to purchase trips yourself so that you'll accumulate points quickly. 
Annual Fees: RM198
Minimum Income: RM5,000 per month
Perks: 

5x UNIRinggit when spending overseas, airlines, hotels, and travel agencies.


(5X UNIRinggit to be awarded is limited to a combined spend amount of RM5,000

under the Airlines, Hotels and Travel Agencies categories.

Every subsequent RM1.00 after is 1X UNIRinggit) 
5. RHB World Mastercard Credit Card
Unlike the other cards we've encountered on the list, the RHB World Mastercard combines the benefits of a cashback card with a travel card. Instead of miles or points, you'll earn cash for overseas or local purchases. 
For travellers, you'll be able to earn cashback up to RM100 on your spending at 2% of cashback. This equates to about RM5,000 spending overseas to receive the RM100 back every month. However, it's worth noting that the RM100 cashback is a monthly cap, and the actual amount of cashback earned will depend on the total amount spent on the card each month.
Finally, the card also offers Premium Lounge access in Malaysia up to five times as well as free travel insurance of up to RM600,000.
If nothing else, the travel insurance is very attractive and covers delayed flights, missed flights, lost luggage, and delayed luggage as well with a total of RM2,000 coverage. Cardholders should carefully review the policy terms and conditions before relying on travel insurance coverage.
Annual Fees: Waived
Minimum Income: RM6,667 per month
Perks: 

Cashback on overseas retail Spends at 2% (minimum RM3500 spent monthly)

Travel Insurance up to RM600,000
20% off Premium Lounges around the world 5x UNIRinggit when spending overseas, airlines, hotels, and travel agencies
6. Standard Chartered WorldMiles World Mastercard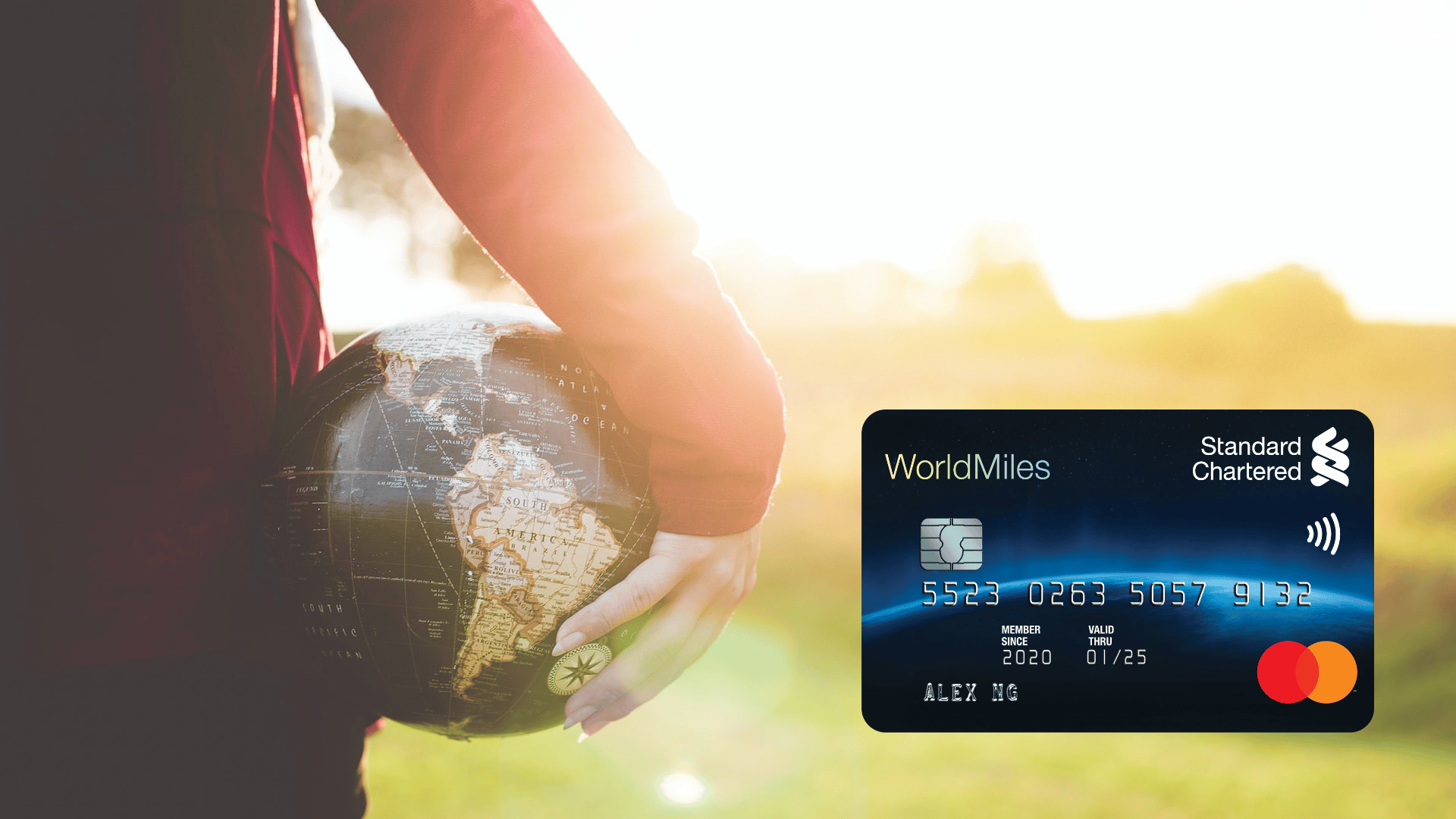 The headline for this card is unlimited access to Plaza Premium Lounge in KLIA and KLIA2 when you travel internationally from Malaysia. Granted, it's only applicable for Premium Lounges in Malaysia, but still. If you frequently find yourself at the airport, you might as well sign up for this card. 
The WorldMiles Points can be used to redeem Malaysia Airlines Enrich Miles, AirAsia BIG Points, Singapore Airlines KrisFlyer Miles and Cathay Pacific Asia Miles. 
We couldn't find the conversion rates online for points as you'll need to have a Standard Chartered account to access the feature. We'd recommend calling the bank to find out the details beforehand though. 
Annual Fees: Waived in the first year, RM600 per subsequent year (waived with a minimum spend of RM60,000 per year)
Minimum Income: RM7,500 per month
Perks:

1 point on every RM3

on local expenses

4.5 points on every RM3

on overseas expenses
7. Citi PremierMiles Mastercard 
We're reaching the higher tier of cards with the Citi PremierMiles Mastercard and the perks are on another level. 
In particular, you can get access to Premium Lounges not only in Malaysia but overseas as well in 9 countries! The PremierMiles conversion is also not easily available online, but according to the conversion rate of the same card in Singapore, it's a 1:1 conversion which is good if you're flying on Singapore Airlines, Cathay, or other similar international airlines. 
There's travel insurance coverage as well when you purchase tickets with your PremierMiles card with up to RM300,000 coverage for personal accidents. 
Annual Fees: RM600 per subsequent year (waived for the first 3 years for new cardholders)
Minimum Income: RM8,333 per month
Perks:

8X access to 36 Plaza Premium Lounges across 17 airports in 9 countries and territories.

Earn 1 PremierMile for every RM3 spent locally.

Earn 2 PremierMiles for every RM3 equivalent spent in foreign currencies and on selected online travel merchants.
Travel Credit Cards for the elites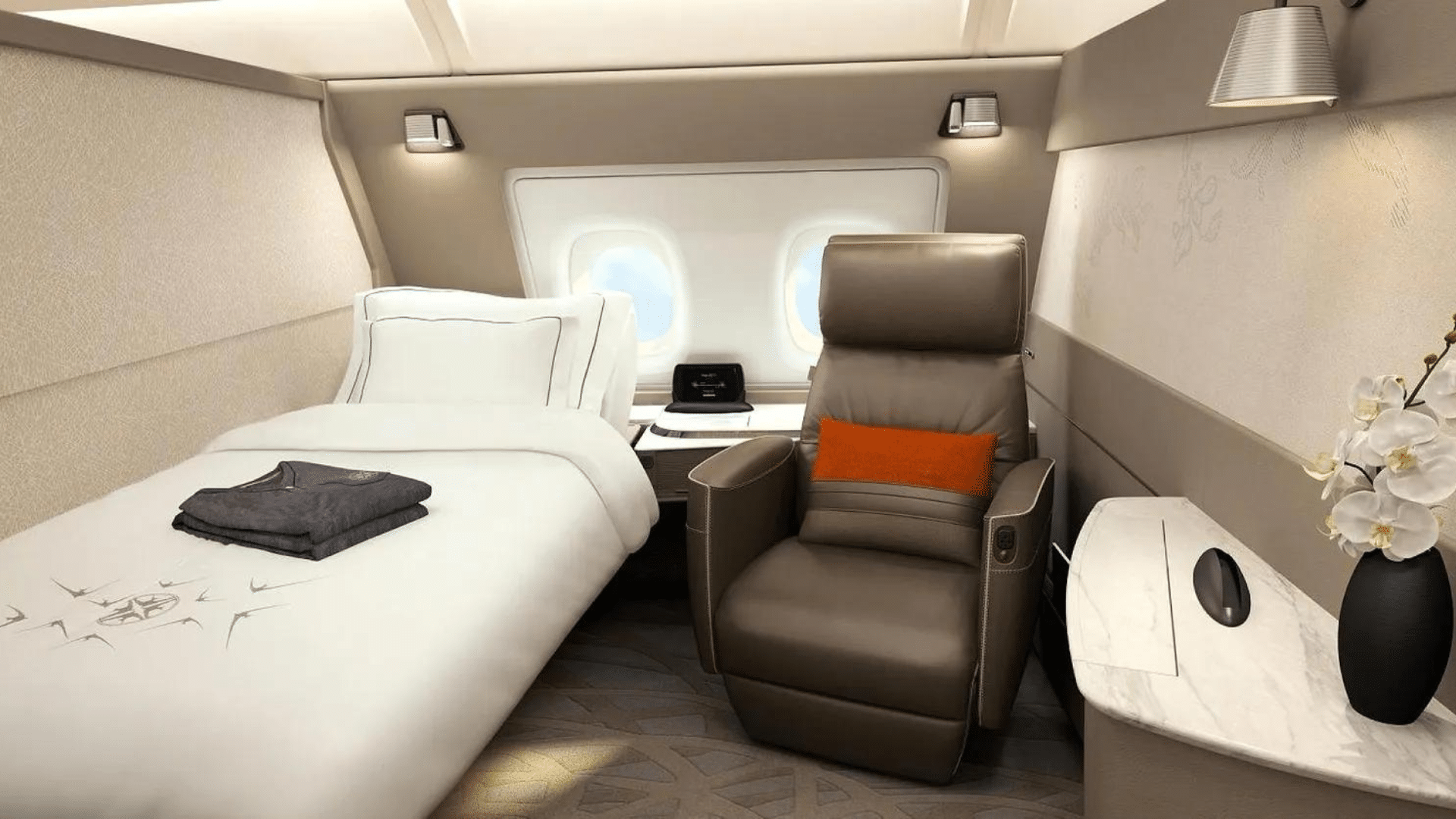 We're cooking with fire now. In this range, you'll probably be pre-approved for these cards instead of having to apply for them. Typically, these cards are reserved for premium members of banks with high deposits or high annual income.
For the benefit of your knowledge, here are the kinds of travel benefits you could be getting if you're part of the one percent.
8. Hong Leong Emirates HLB World Elite Card
Get a complimentary flight to Europe on Emirates (the world's number 1 airline), or 150,000 miles when you spend RM300,000 within the card anniversary in the preceding year. 
Access the Emirates Lounge in KLIA four times per year and golf privileges worldwide. You'll also be upgraded to the Emirates Skywards Silver membership which gives you access to the Emirates Lounge in Dubai. 
Of course, the card also comes with travel insurance of up to USD500,000 for medical or travel accidents, and trip inconvenience of up to USD7,500. 
Annual Fees: RM2,500
Minimum Income: RM20,833 per month
Perks:

Emirates Spend RM4 = 2.5 Skywards Miles
Overseas Spend (non-MYR) RM4 = 1.75 Skywards Miles
Local Spend (in MYR) RM4 = 1 Skywards Miles
9. OCBC Premier Voyage Mastercard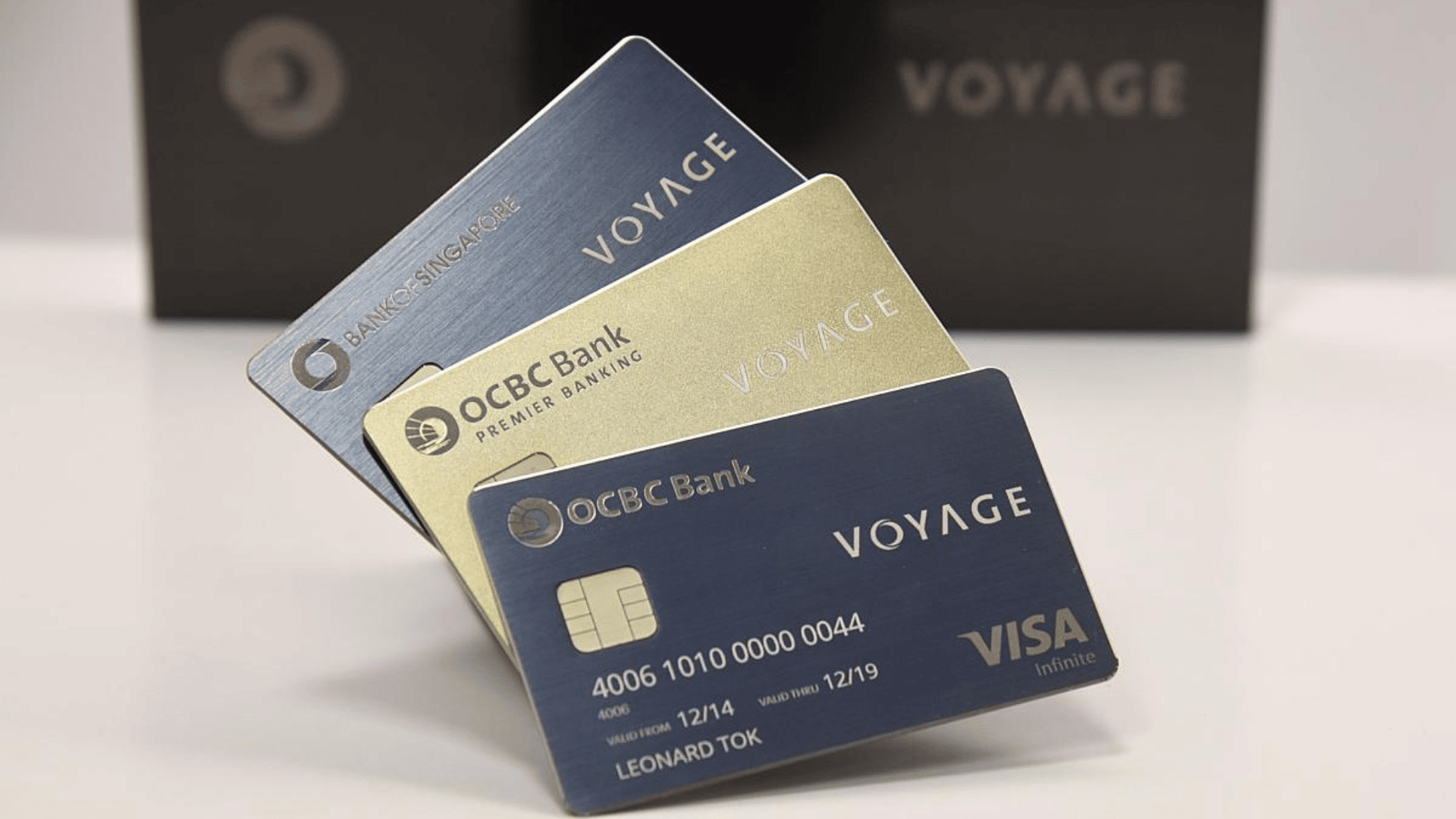 The OCBC Premier Voyage Mastercard is the first metal card in Malaysia, which should give you a hint about the kind of card this is. 
The Voyage Miles accumulated never expires and can be converted to any airline directly. For reference, 1 Voyage Mile is 1 KrisFlyer Mile and that's a good rate. 
Speaking of good rates, there are no foreign currency markup fees. Usually, credit card providers charge up to 3.5% per transaction overseas so this is a pretty significant perk that you can enjoy. By not being charged this fee, cardholders can save money on their foreign transactions.
Annual Fees: RM750
Minimum Income: 

Maintain RM300,000 with OCBC in either deposits or investments

Perks:

Earn 1 Voyage Mile for every

RM5 local spend
RM3 overseas spend

0% Foreign currency markup
Travel insurance up to USD1mil
Ready to put your travel credit card to good use? 
You may also be interested in: