WHAT MAKES A CLUB MED EXPERIENCE SO SPECIAL?
A globally recognised name that champions a unique holiday experience, Club Med is the premier world leader in all-inclusive holidays all around the world.
So what's an all-inclusive holiday?
It's a holiday where the price that you pay covers just about everything – from the accommodation, full board meals, free-flow drinks, a kids club and childcare, sports and leisure activities, nightly entertainment, WIFI and even travel insurance during your Club Med stay.
Also, the key to the Club Med experience, G.Os are the incredibly friendly staff who provide a great vibe to Club Med's memorable atmosphere. They are the familiar smiling faces that will welcome you warmly upon check-in, make sure you're taken care of during your stay and wave you off when you leave, with you already planning your return visit. These talented employees who come from all over the world also double up as sports instructors, childcare supervisors, bartenders, acrobats, dancers, singers and more.
Did you know? That Club Med originates from France and G.O. stands for Gentil Organisateur or Nice Organiser. Whilst guests are referred to as G.Ms, which is Gentil Membre or Good Member.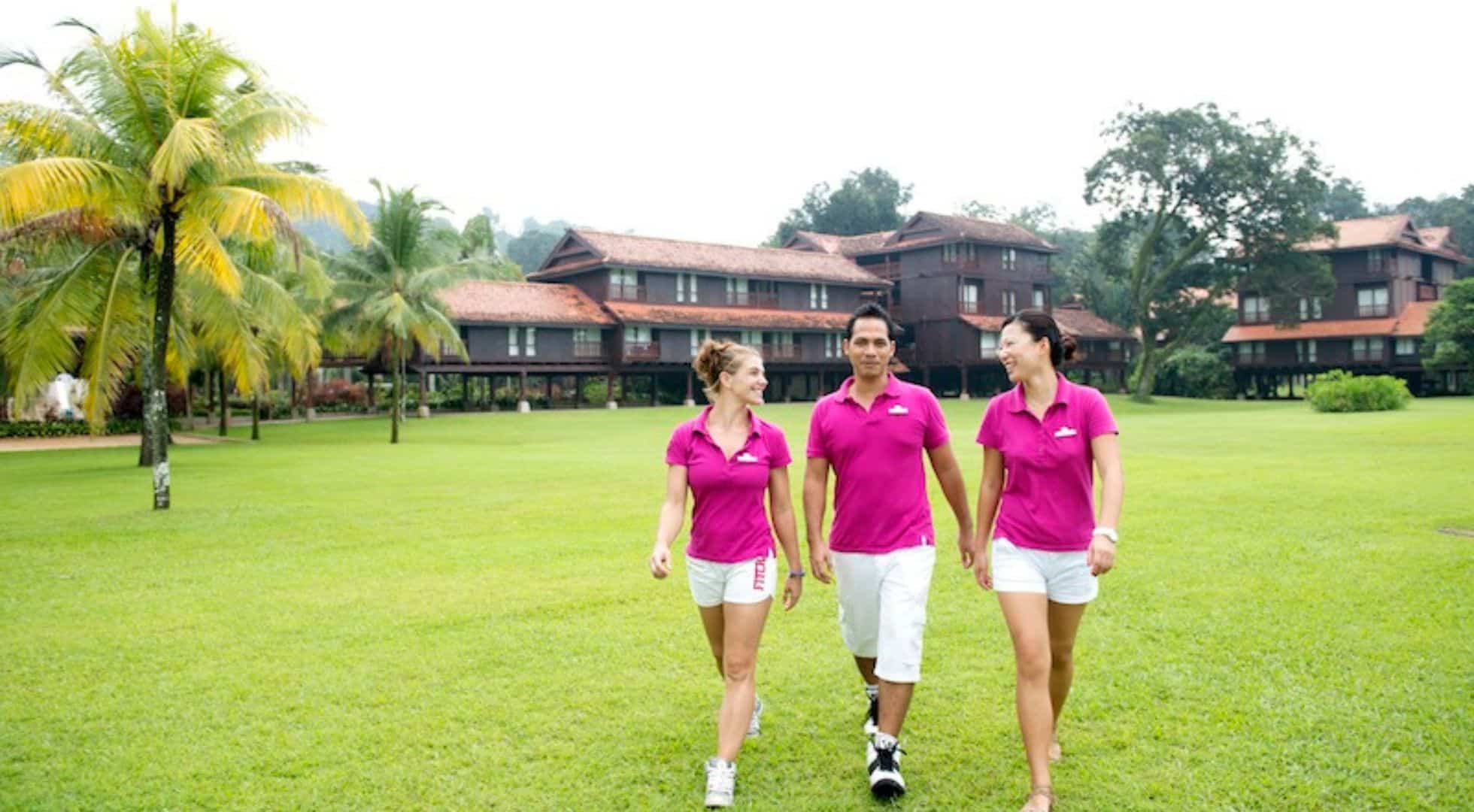 CLUB MED CHERATING – MALAYSIA'S VERY OWN CLUB MED GEM
There are close to 80 Club Med locations all over the world offering unique getaway experiences. Here in Malaysia, we have our very own Club Med Cherating located in Kuantan on the east coast of Peninsula Malaysia beckoning holiday goers all over the world.
Located in an 80-hectare forest right by the South China Sea, the Club Med Cherating resort is set in the heart of nature – the perfect setting if you're looking to escape the hustle and bustle of city living for a while and bask in the offerings of both the jungle and the ocean.
We had a chat with Alice Chan, one of our very own Marketing Executives, who took her maiden trip to a Club Med resort along with her boyfriend recently, visiting Club Med Cherating for a three-day two-night stay to celebrate her birthday. Her key takeaway? It wasn't long enough! Read on to learn about Alice's Club Med Cherating Review 2023.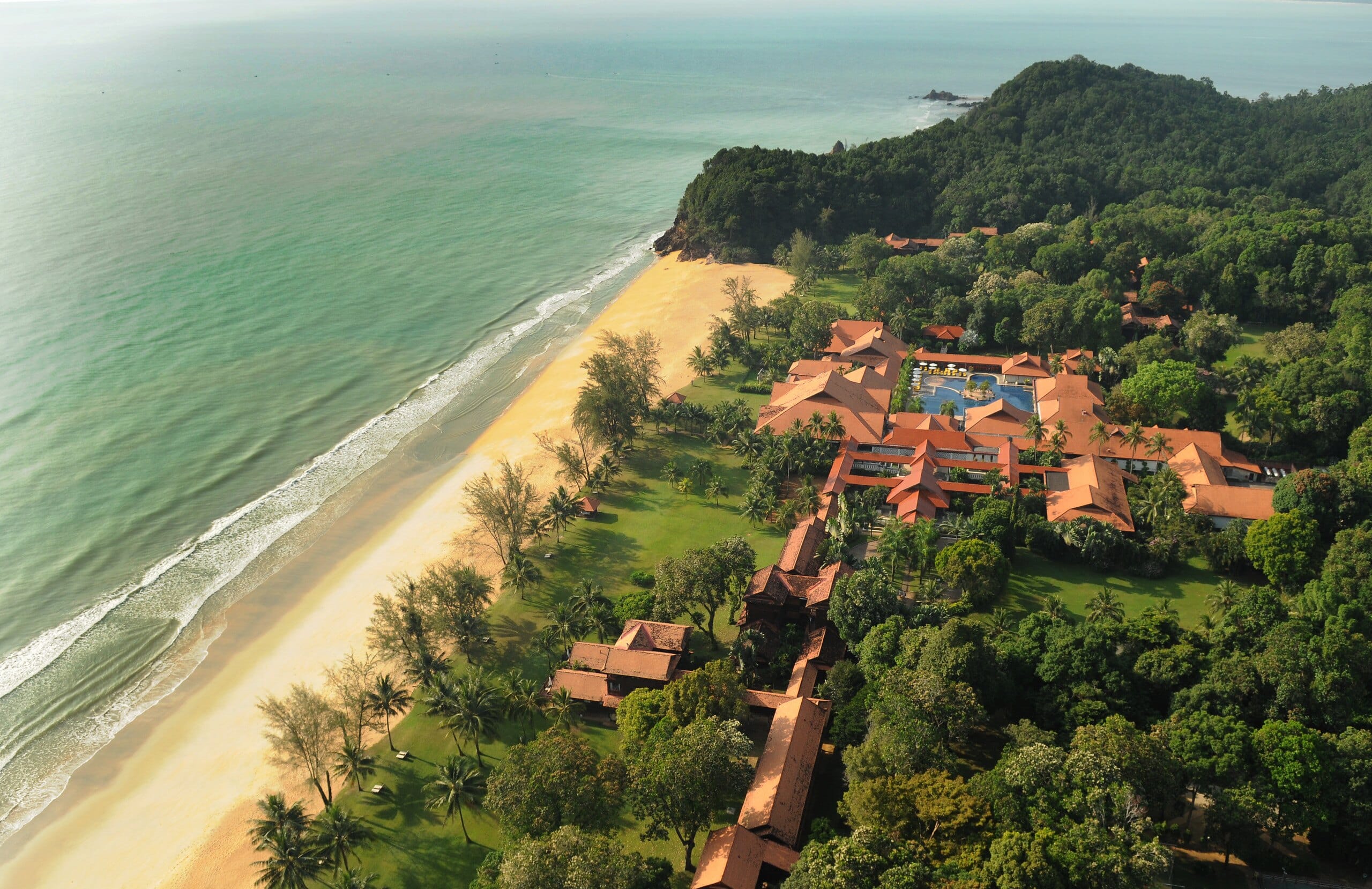 ABOUT CLUB MED CHERATING
Opened in 1979, Club Med Cherating has the recognition of being the very first Club Med in Asia.
A jungle paradise right next to the turquoise waters of the ocean, the resort's trademark design lies in its distinctive traditional longhouse architectural style; plus it is also the world's longest wooden structure on stilts with an 850m long corridor.
Alice shares with us that wildlife is abundant all around the resort, with monkeys, squirrels and monitor lizards cohabiting at Club Med Cherating. At breakfast time, don't be surprised if monkeys come up to the buffet table to help themselves to a couple of bananas.
WHAT'S THE ACCOMMODATION LIKE?
Club Med Cherating's rooms draw on Malaysian craftsmanship its charm lies in the use of natural materials and rustic colour schemes that put you in holiday mode straight away.
You do have the option of enjoying your stay in your room admiring the beautiful views of nature at its best but most Club Med holiday goers are usually always outside indulging in the many activities and attractions. Parents may be happy to know that there is no TV in the bedrooms so the whole family can experience a digital-detox holiday.
The resort offers three types of accommodation:- superior, superior sea view and suites.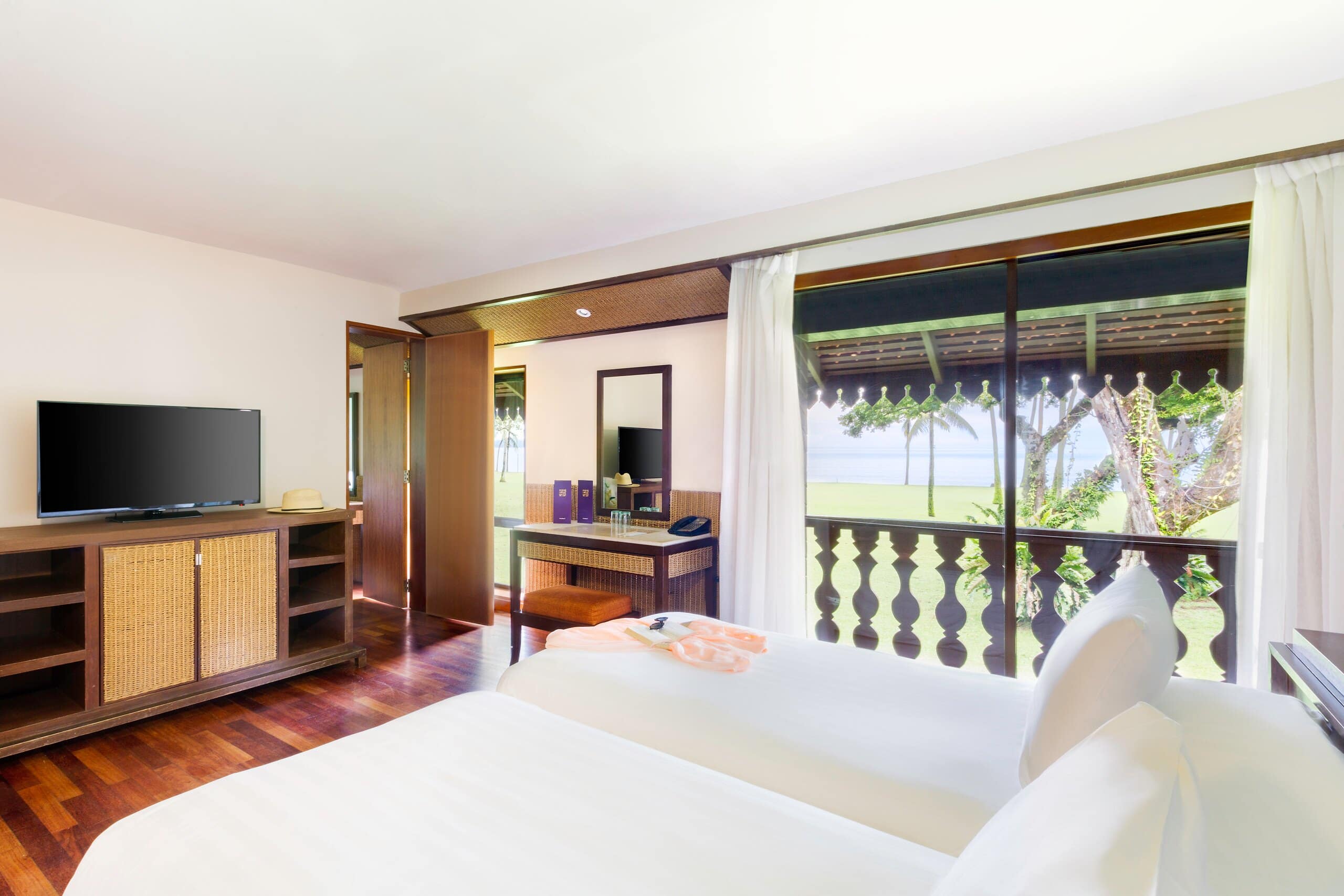 Superior
Superior rooms ( 21 square metres ) face the resort's lush gardens and can fit two adults plus two small children. The two single beds can be put together to make a double bed and you can request this at the time of booking.
Their amenities include a hair dryer, safe, kettle, ( empty ) mini bar and a balcony, where you may not want to leave anything of value due to the monkeys.
Superior Sea View
Superior Sea View rooms are the same size as the Superior rooms but have views fronting the ocean to wake up to, plus they are located closer to the main area and amenities.
Suites
Take your Club Med experience to a whole new level and stay at a beach-fronting suite.
Suites ( 55 square metres ) come with a separate living room and a terrace with deck chairs where you can catch some rays. You also get benefits like the mini-bar that is replenished every day with non-alcoholic drinks and you can also request a continental breakfast served via room service.
CLUB MED FOOD AND DRINK
Anyone who has been to a Club Med resort will attest to the fact that you never, ever have the chance to go hungry. Foodaholics love taking their holidays at different Club Med locations all around the world, as they can try out the different cuisines, without worrying about the price as it is already included in the holiday package.
At Club Med Cherating, there are three restaurants – Mutiara, Rembulan and Enak where you can indulge to your heart's ( and belly's ) content.
Alice enjoyed mealtimes; one of the highlights of her holiday, as the friendly G.Os would join their table to eat together and share interesting stories and chats about where they were from.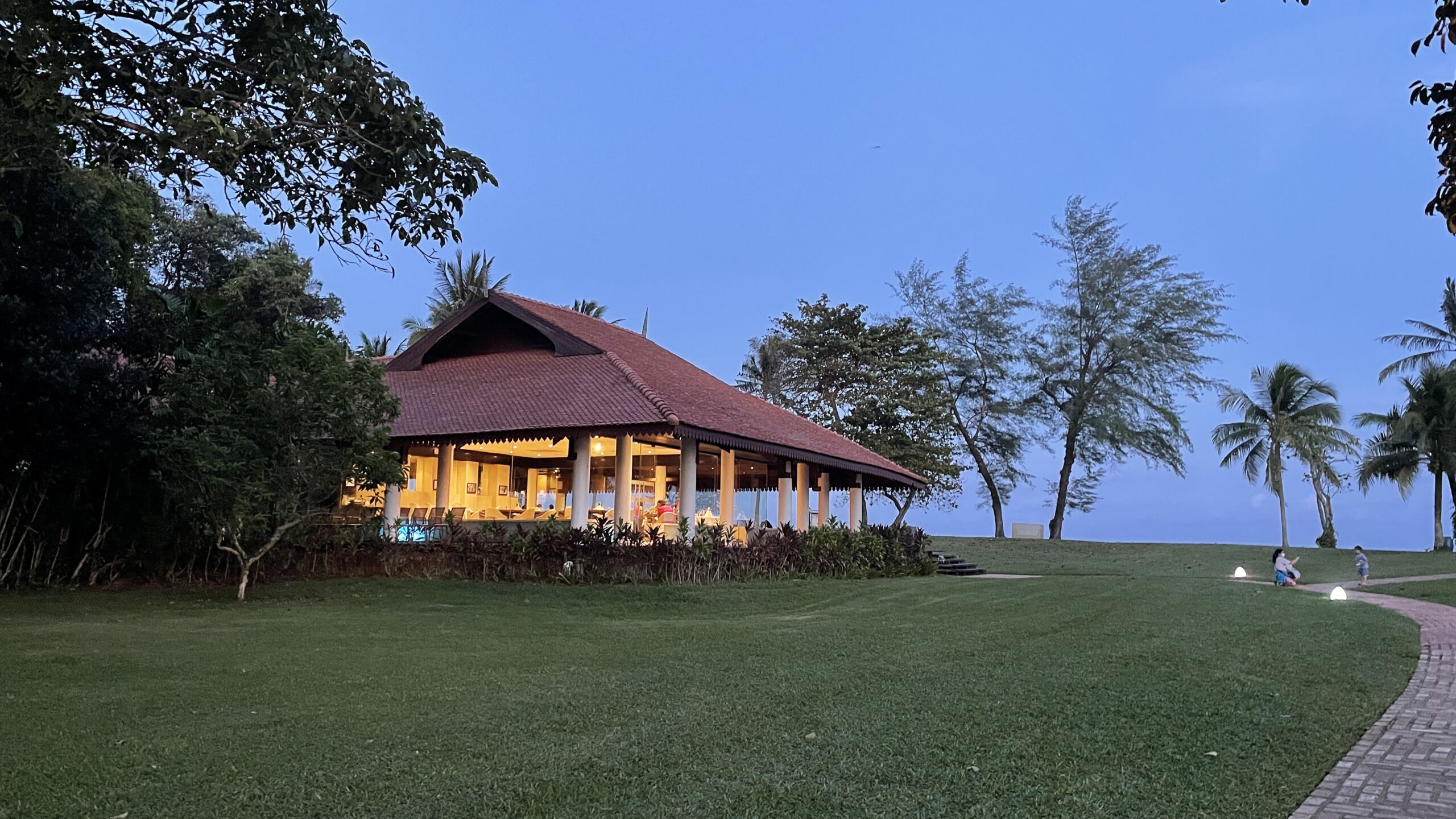 Mutiara
Mutiara is the central restaurant in the main area and opens for breakfast, lunch and dinner. It's buffet style with designated corners for a smorgasbord of Chinese, Western, Malay, Japanese, Korean, Italian and Indian fare.
Enak
For a more modern take, Enak offers a range of handmade Asian-style noodle dishes, and you can watch the chef preparing your meal at live cooking stations. If you've been going all-out with Club Med's activities, head to Enak for a late breakfast, late lunch and late dinner.
Rembulan
Rembulan is the resort's fine dining venue with drop-dead gorgeous views of the ocean where reservations are required.
Alice didn't manage to try Rembulan as reservations were already full, so she's already planning her second trip back to Club Med Cherating – this time with her girlfriends. She also shared her favourite food during her Club Med trip:- the cold soba at Enak after a hot day of kayaking and the beef wellington at Mutiara.
Enjoy Free-flow Drinks All Day Long
Never go thirsty at Club Med. The Orchid Bar next to Mutiara restaurant serves drinks and cocktails freshly mixed by your friendly and talented G.Os. There's also the option to purchase premium liquors, wines and champagne.
Next to the water sports activities is the bamboo-designed Bayou Bar, the perfect place to sit down after all that kayaking or sailing and sip on a drink whilst taking in the sunset. You'll never feel like leaving!
Alice's favourite place in the whole resort is the Zen Pool located at Pantai Beach, the resort's private beach. An adults-only zone with lounge beds next to the swimming pool and the Zen Bar close by, this was the special and memorable location to spend time with her boyfriend, take a leisurely dip, lie back and chill, enjoy the gorgeous view and have drinks served to them.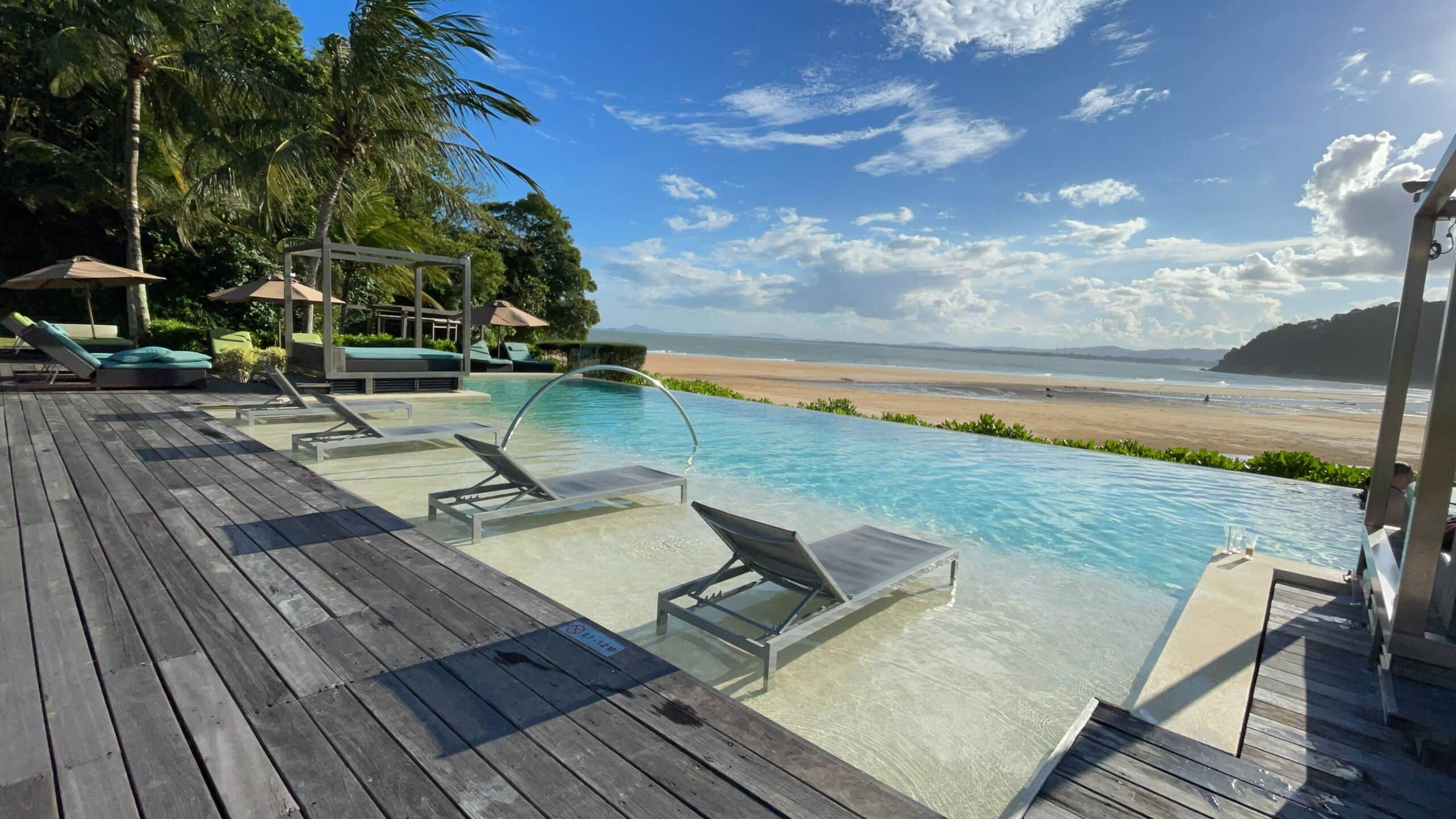 AT CLUB MED, YOU CAN PLAY ALL-DAY 
Ask anyone who has been to Club Med, and their memories will invariably include their favourite activities they did there.
Club Med Cherating offers what seems like a never-ending list of choices, so make sure you note the timetables and schedule your day accordingly. You can do as much as you want to or opt to do nothing at all, the choice is yours. Not to worry if you're a newbie to any of the activities, as there are group lessons available conducted by trained G.Os.
The Main Area offers jungle walks, aqua fitness, flying trapeze (a firm favourite), tennis, badminton, squash, table tennis, archery, futsal, yoga and Zumba. Whilst the resort's private beach area, Pantai Beach, offers outdoor rock climbing, sailing, kayaking, stand-up paddle boarding, beach volleyball, and surfing lessons during appropriate weather (usually November to February).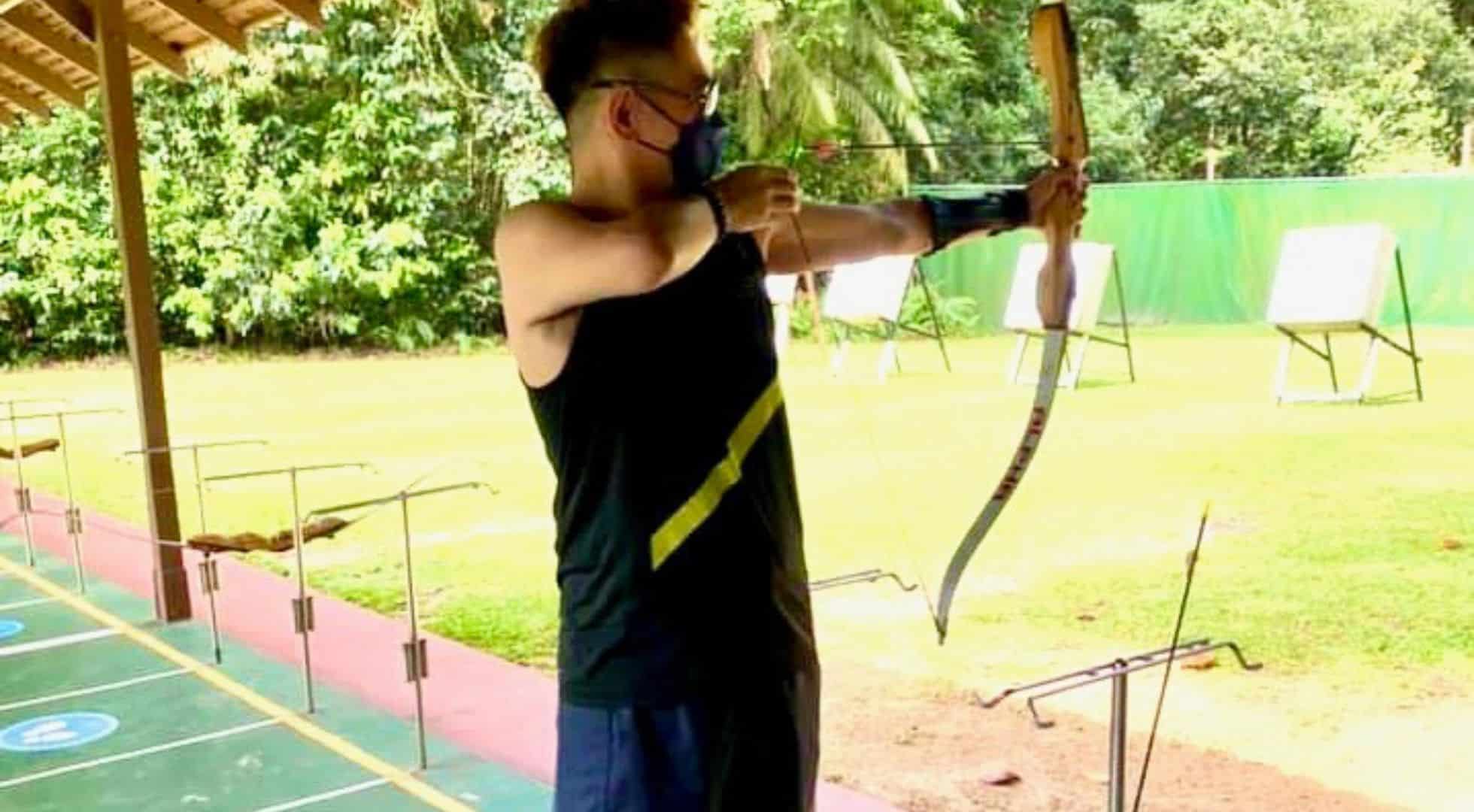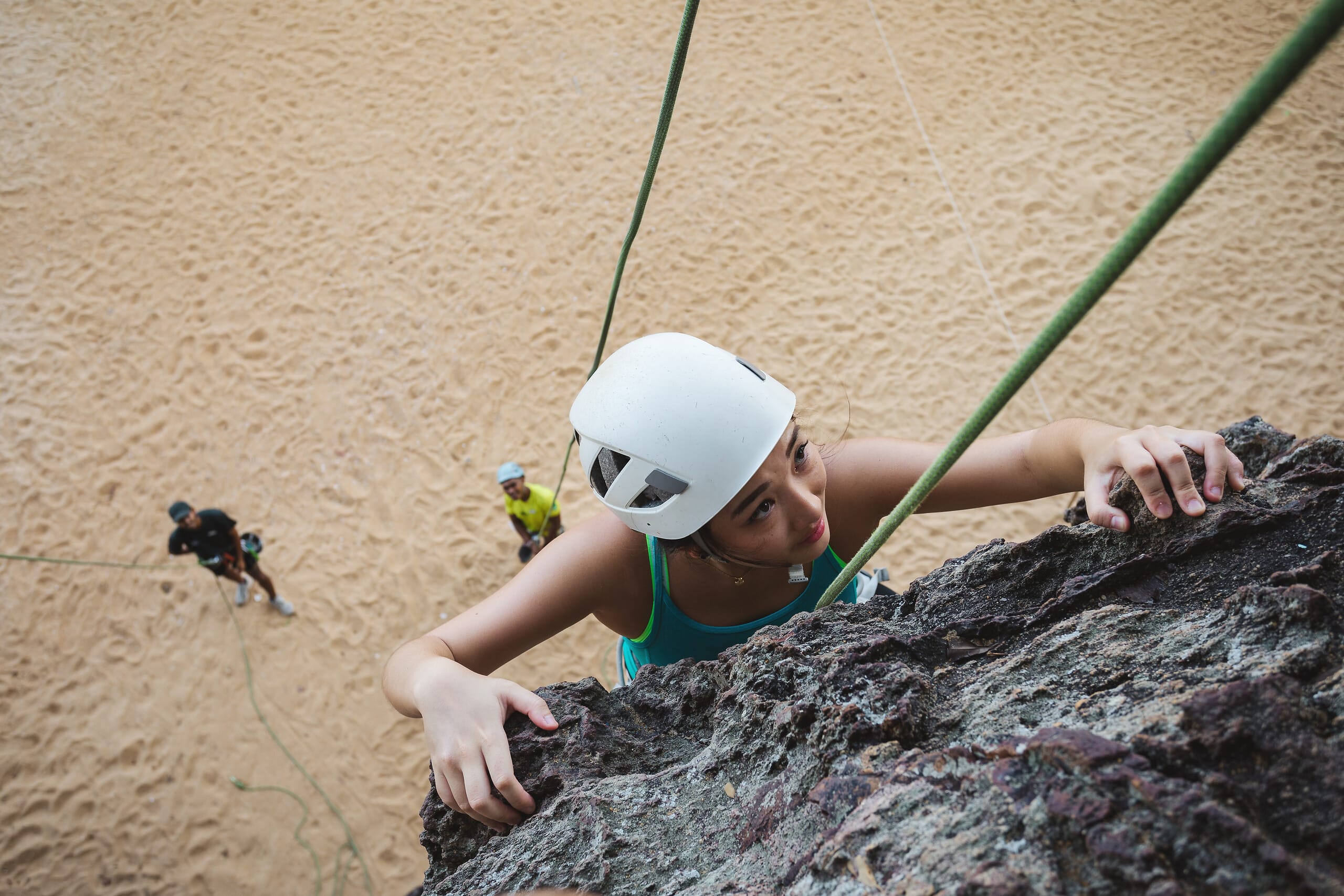 Special mentions would be the Cherating Turtle Sanctuary located right next to the resort. An opportunity to learn about the important conservation efforts needed for these endangered creatures, this is an experience that both kids and adults would enjoy.
Another unique experience at Club Med Cherating is exploring the mangroves on a guided riverboat tour. Wait till night falls for the fireflies to emerge and bask in the experience of being surrounded by these glowing creatures.
CHILDCARE IS INCLUDED
For weary parents, fret not as Club Med offers childcare services. You can opt to leave your kids with trained and friendly G.Os who will look after them from morning to evening.
These super attentive specialist G.Os don't just offer a babysitting service or put the kids in front of a TV. Instead, they encourage and supervise the children to have fun by partaking in activities suited to their age group, get them to make new friends, nurture their confidence and inspire independence.
Baby Club Med is for ages 4-23 months, Petit Club Med for 2-3 years and these come at extra cost. Whilst Mini Club Med is for 4-11 years and Password is for 12-17 years old at no charge.
Kids can party too! There's a pyjama club from 7 pm to 11 pm where the G.Os will look after your children whilst you let your hair down with dancing or enjoying the nightly entertainment.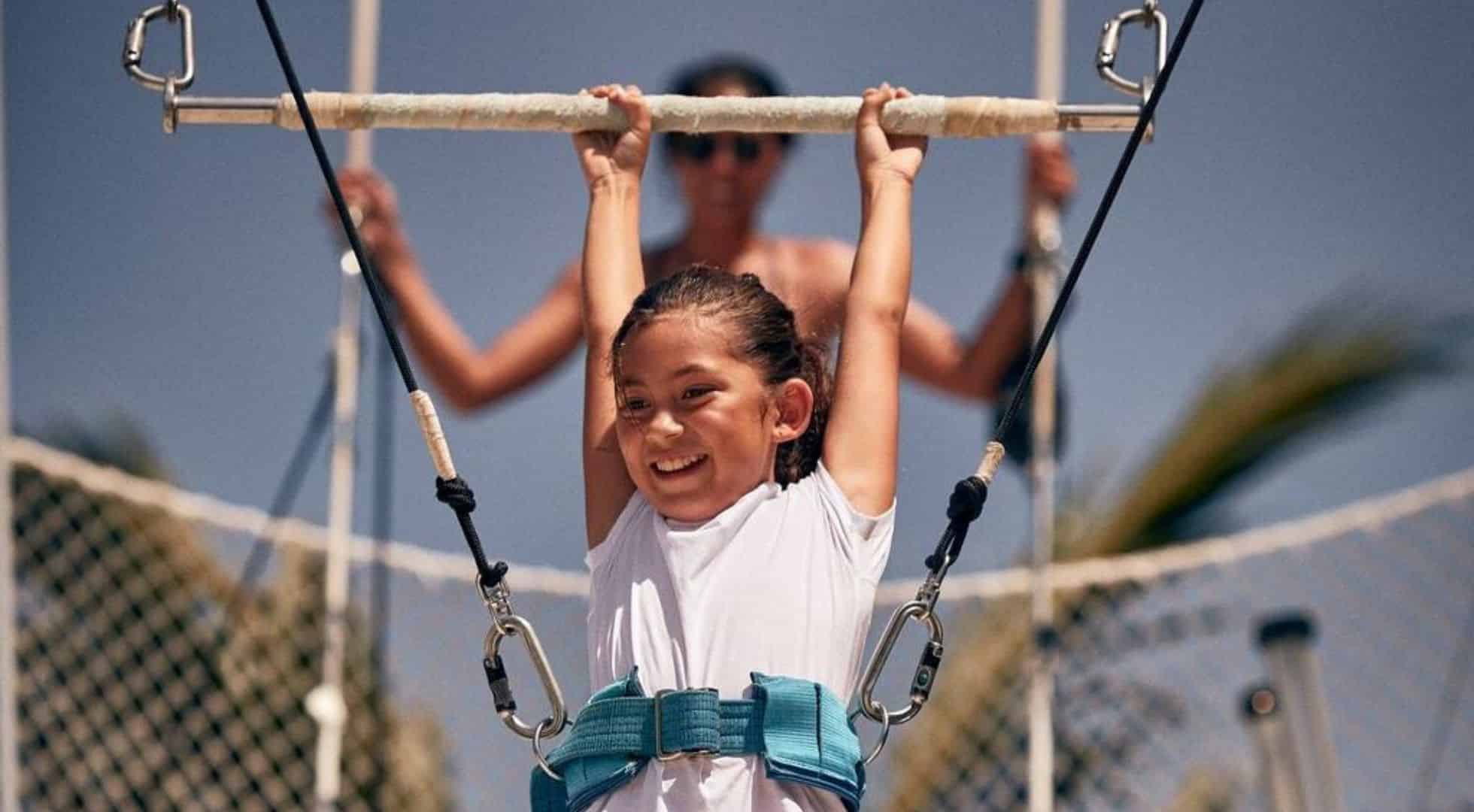 PLAY ALL DAY, DANCE ALL NIGHT AT CLUB MED
What to do after indulging in the resort's delicious dinner cuisine?
Club Med is famed for its nightly entertainment performed by the sprightly G.Os, which they change up every few months. There's everything from dance performances, musicals, and comedies to breathtaking acrobatic shows.
After the show, there's the Club Med Signature Dance and even after midnight, the party continues to the nightclub.
There's also a nightly theme i.e white night, Hawaiian night or polka-dot night. The theme for the night can be found displayed at the resort's boutique every morning, and it's also in the Club Med app. And if you didn't bring along the right clothing, you can always do a bit of shopping at the boutique.
Alice shares with us some helpful tips if you're already making plans for your Cherating getaway:-
It is a relatively easy drive to get to Club Med Cherating from Kuala Lumpur,  approximately three hours plus by road. You do also have the option of flying to Kuantan, then it is approximately an hour's drive to get to the resort.
There is open-air parking inside the Club Med grounds available at no charge during your stay.
Upon checking in, there is a short briefing that is worth attending as they will update you on all the activities and important information.
Look out for the monkeys! Try not to leave your belongings like phones or iPads on the deck chairs as the monkeys may take them.
Drinks are not just limited to the drinks menu and you can request your favourite drink from the Bar Team.
Check-in is after 3 pm; if you want an early check-in, it is subject to an early arrival fee.
Check-out is 11 am and whilst you need to vacate your room by 11 am, you can remain in the resort until 3 pm. Leave your luggage with the G.Os, chill out at the Zen Pool and enjoy lunch which is provided on the last day of your stay.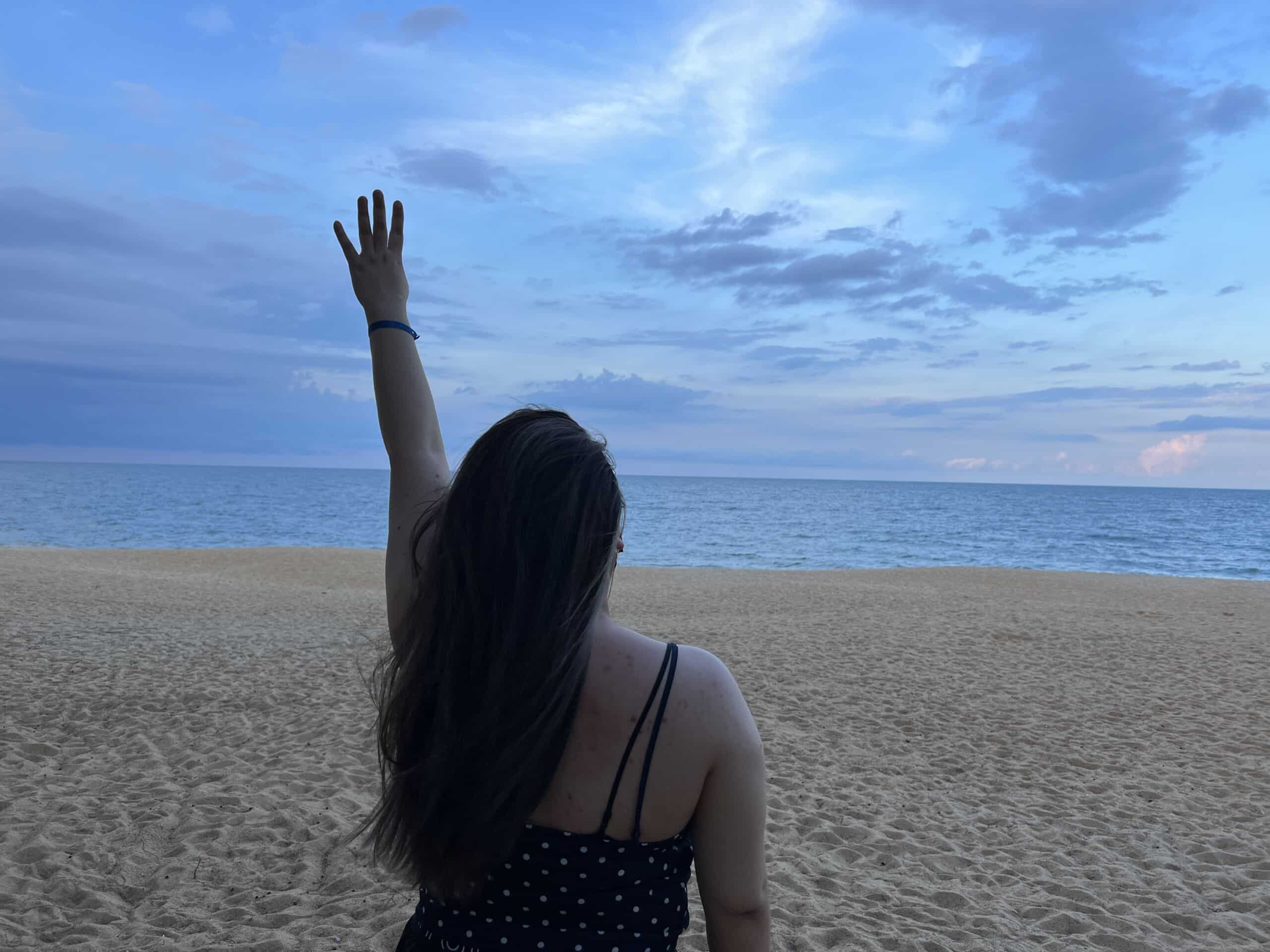 Can't wait for your club med cherating holiday?
let us help you find THE BEST DEALS AND Packages!
You may also be interested in: