In the highly competitive culinary world, chefs and restaurateurs spend their entire careers striving towards being awarded, and then maintaining their Michelin stars – it is the definitive sign of dining experience, quality, and world-class food.
So, there were definite ripples of excitement and anticipation in the air amongst Malaysian foodies over the Malaysia Michelin Guide 2023 which was finally released amidst loads of fanfare in December 2022.
Kuala Lumpur and Penang's dining establishments made their first-ever debut in the world-esteemed culinary guide with 97 listings covering over 20 cuisine types. Four restaurants were recognised with the coveted One Michelin Star Award whilst 32 establishments received a Bib Gourmand Award for offering good food at reasonable prices.
Here is the complete list for the Malaysia Michelin Guide 2023 for Kuala Lumpur and Penang.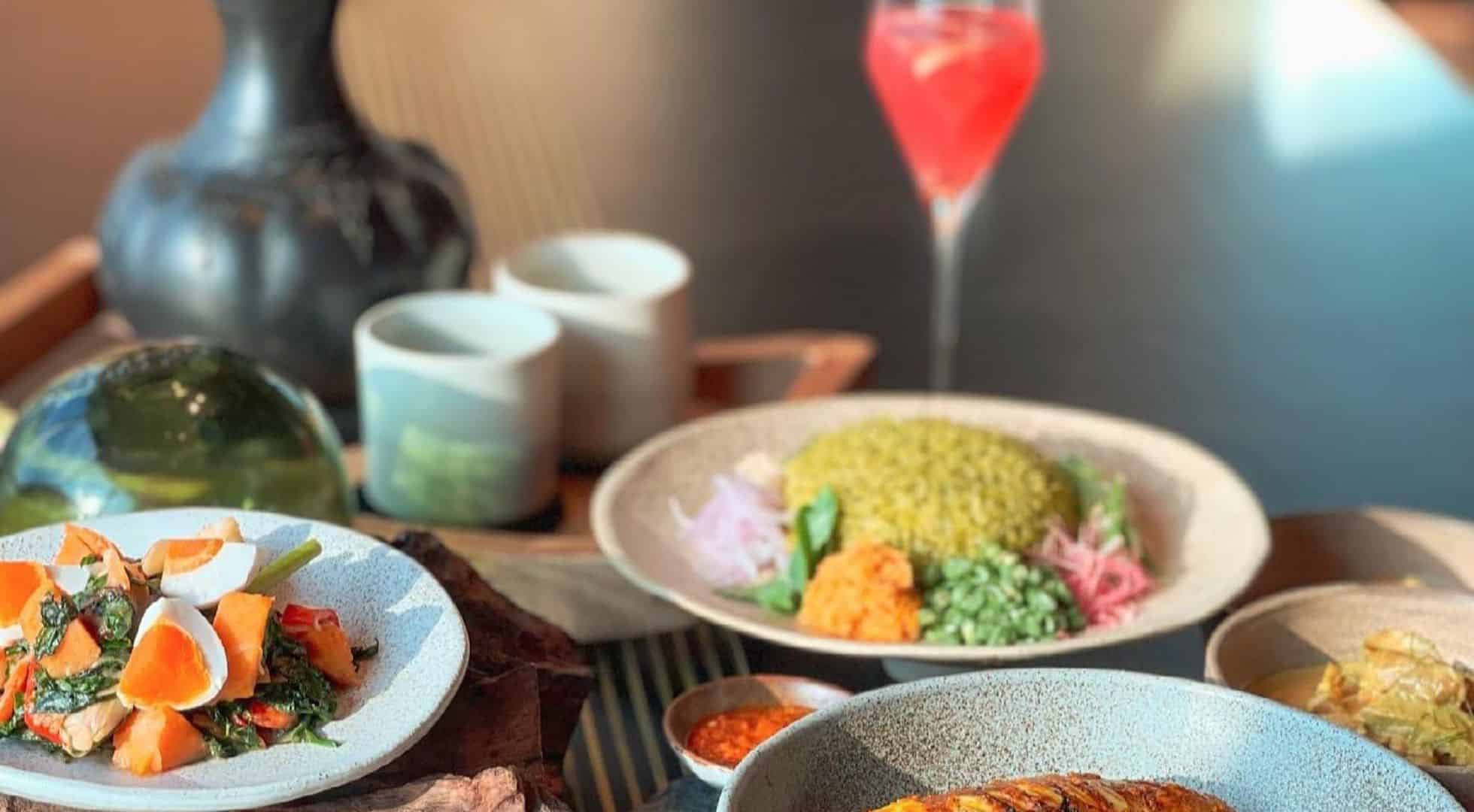 THE MALAYSIA MICHELIN GUIDE 2023
Restaurants in Kuala Lumpur that were awarded One Michelin Star were Dewakan, a restaurant that presents modern Malaysian dishes honouring provenance by using local and indigenous produce, and DC by Darren Chin, which serves French classics with an emphasis on regional live seafood and local produce.
One Michelin Star restaurants in Penang are Auntie Gaik Lean's Old School Eatery which serves Peranakan cuisine from secret recipes and quality produce from Chef Auntie Gaik; and Au Jardin for sophisticated European fare with subtle local twists.
Additionally, there were three recipients of Michelin Special Awards: Leanne Lim of Dewakan took home the Service Award, Mahamad Hafiz bin Abdullah from DC by Darren Chin received the Sommelier Award and Lim Yan You from Au Jardin won the Michelin Young Chef award.
origins of the Michelin Guide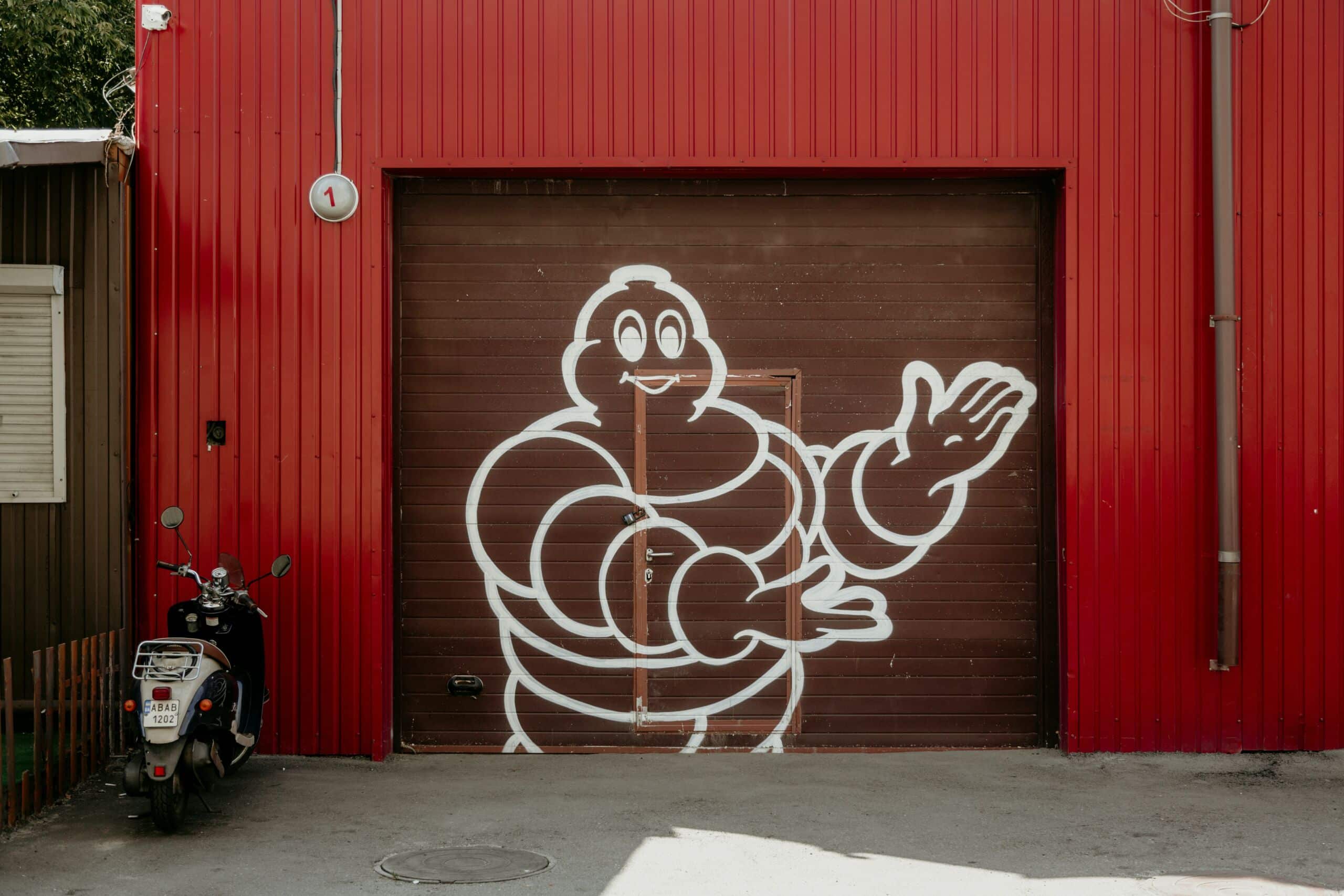 How surprised would you be if we told you that the invention of the Michelin Star rating coincides with the invention of the automobile?
In 1900, Michelin Tire and French industrialist brothers Andre and Edouard Michelin compiled the first-ever Michelin Guide. The guide aimed to create a demand for automobiles and therefore, Michelin tires.
The first Michelin Guide printed 35,000 copies and included maps and instructions on how to repair and change tires. It also included a list of restaurants, hotels, mechanics, and gas stations along popular routes in France.
The guide was given away free in the hope of creating a demand for cars – at that time, there were only a few hundred cars in all of France. Within the first decade of existence, the Michelin Guide expanded rapidly and became available throughout Europe as well as Northern Africa.
Although the ultimate goal for the Michelin brothers was to bring in sales and profit for their tire business, the Michelin Guide with its valuable information about restaurants, surprisingly surged in popularity. So much so that by 1936, the Michelin Guide had expanded to establishing a system of awarding stars to restaurants.
How Michelin Stars Work
Today, the Michelin Guide awards one, two, or three stars to restaurants. Three stars are the highest, most elusive, and thus most revered to restaurants deemed worthy.
Over the years, the guide has grown to become one of the most prestigious food guides in existence. It also successfully boosts both tourism as well as the visibility and repute of chefs all around the world.
The most awarded Michelin-starred chef in the world, French chef Joel Robuchon has famously said to Food and Wine magazine "With one Michelin star, you get about 20% more business. With two stars, you get about 40% more business and with three stars, you'll do about 100% more business".
This should be fantastic news for Malaysia, as the Malaysia Michelin Guide 2023 likely means an increase in both local and international travellers flocking to our eateries that made it into the listing.
How The Michelin Guide Came To Malaysia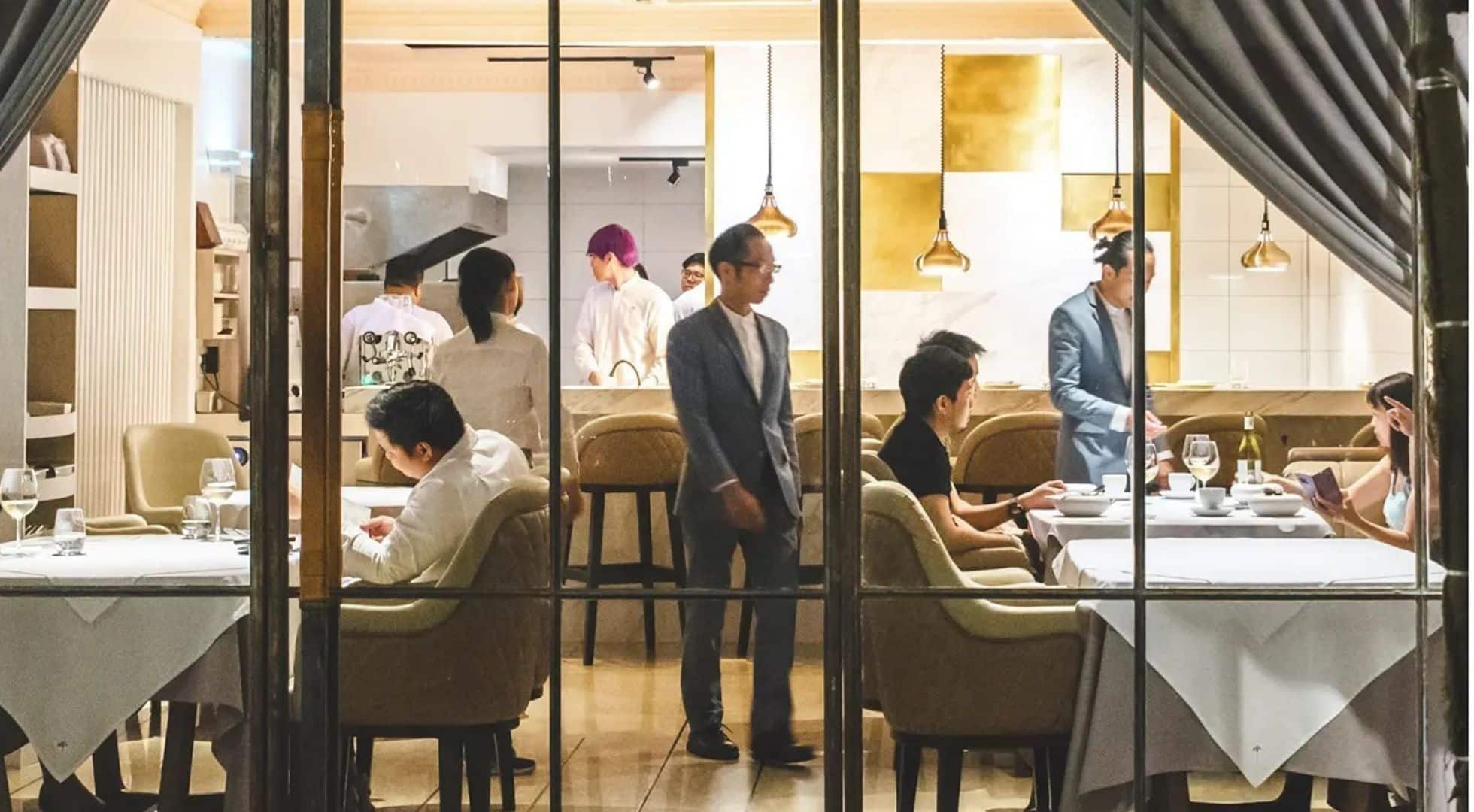 According to senior staff of Michelin Experiences, anonymous Michelin inspectors (who are Michelin employees) will conduct research and scout for locations where the Michelin Guide does not have a presence. The inspection teamwork to feel the pulse and energy of the different food scenes before deciding that the food scene is mature enough for the Michelin Guide to make a debut there.
For the Malaysia Michelin Guide 2023, Kuala Lumpur and Penang were chosen as the first two cities for the guide's debut as both cities were deemed to have mature food scenes.
It should be noted that when the Michelin Guide arrives in a country, it is a long-term relationship, not one where they stay a few years and then leave, hence why there is so much work and consideration before deciding on a city.
Local partners are also key; the Malaysia Michelin Guide 2023 has partnerships with private local sponsors to promote the guide and the Malaysian Michelin Star revelation event. CF Capital Founders Chryseis Tan and her spouse SM Faliq SM Nasimuddin are some of Malaysia's Michelin partners.
Why Kuala Lumpur And Penang?
Kuala Lumpur was chosen as it is the country's economic and business hub, a fast-moving city filled with sizeable venues, standalone restaurants, and always new inspirations for gastronomy.
Controversially, Kuala Lumpur only refers to the Klang Valley area, meaning that eateries in Selangor are excluded from the Michelin Guide, which many foodies find a crying shame, seeing that many of the area's top eateries are mere kilometres away from Kuala Lumpur postcodes.
Penang island, with its strong Peranakan influence, is a gastronomical hub of small-scale restaurants and iconic street food, which is the embodiment of Malaysia's distinctive street-side dining culture.
Controversies Surrounding The Malaysia Michelin Guide 2023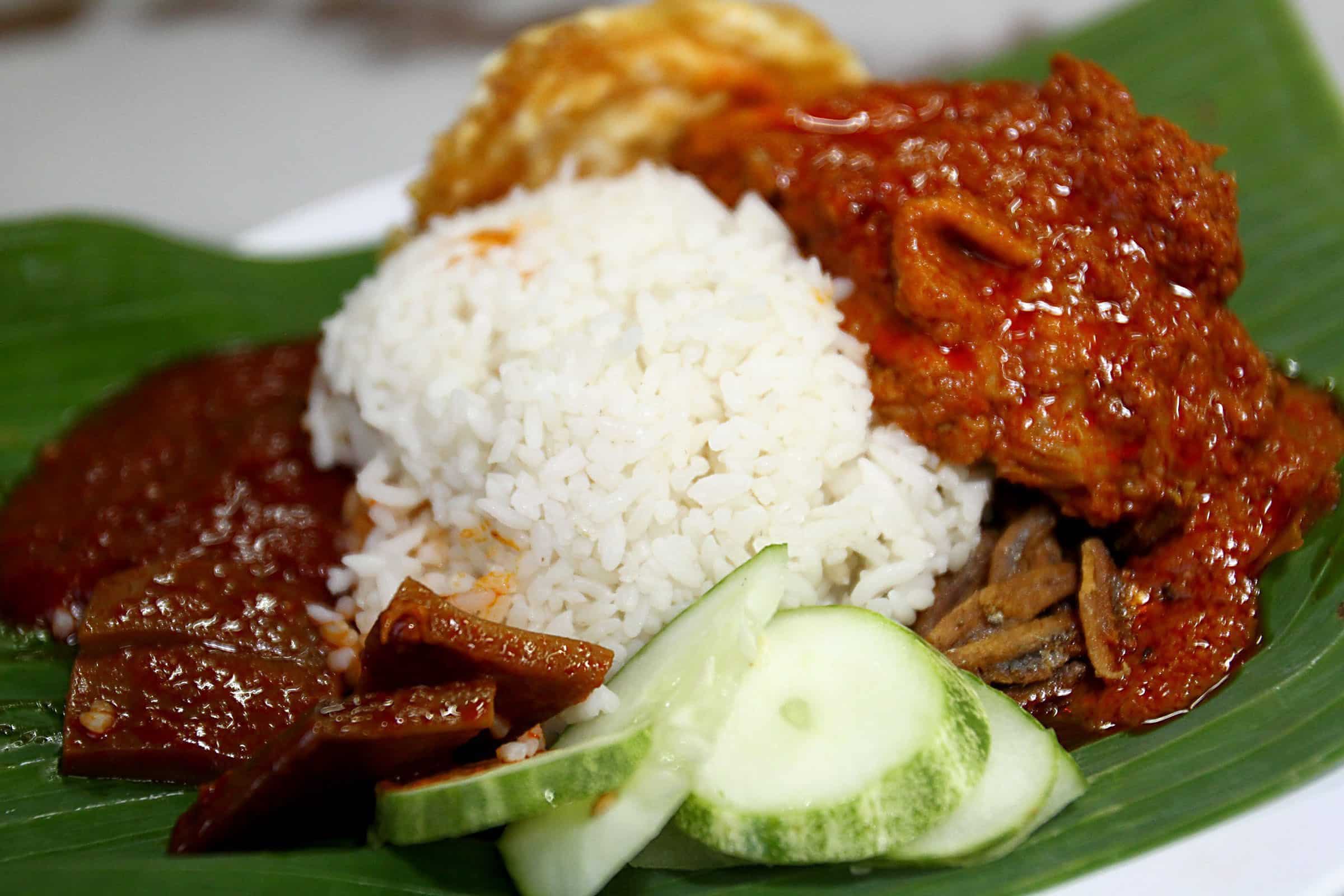 It would not be an understatement to say that the Malaysian Michelin Guide 2023 was surrounded by a torrent of controversy, with many food critics questioning the guide's legitimacy.
The guide had more than 20 cooking styles represented but two glaring omissions, even from the bib gourmand award list, were nasi lemak and nasi kandar.
When Michelin representatives were questioned by the news portal Malay Mail, they explained that their inspectors practise a "no quota approach – where it is the quality of the food that makes the difference and not the cooking style".
This means that Michelin inspectors did not find any nasi lemak and nasi kandar restaurants worthy, resulting in their omission from Michelin Stars and Bib Gourmand awards – though the Michelin selection for Penang does list Ali Nasi Lemak.
Then there's the bak kut teh controversy – Malaysians know that the heart and soul of bak kut teh are in Klang. So to see three bak kut teh eateries on a list from Kuala Lumpur and Penang had tongues wagging and raised more questions on the validity of the listings.
Some passionate Malaysian foodies believe that if Michelin wants to be relevant, despite all the money spent to bring it here, it should improve its processes and send more inspectors to explore the food scene properly.
More Interesting Facts About Michelin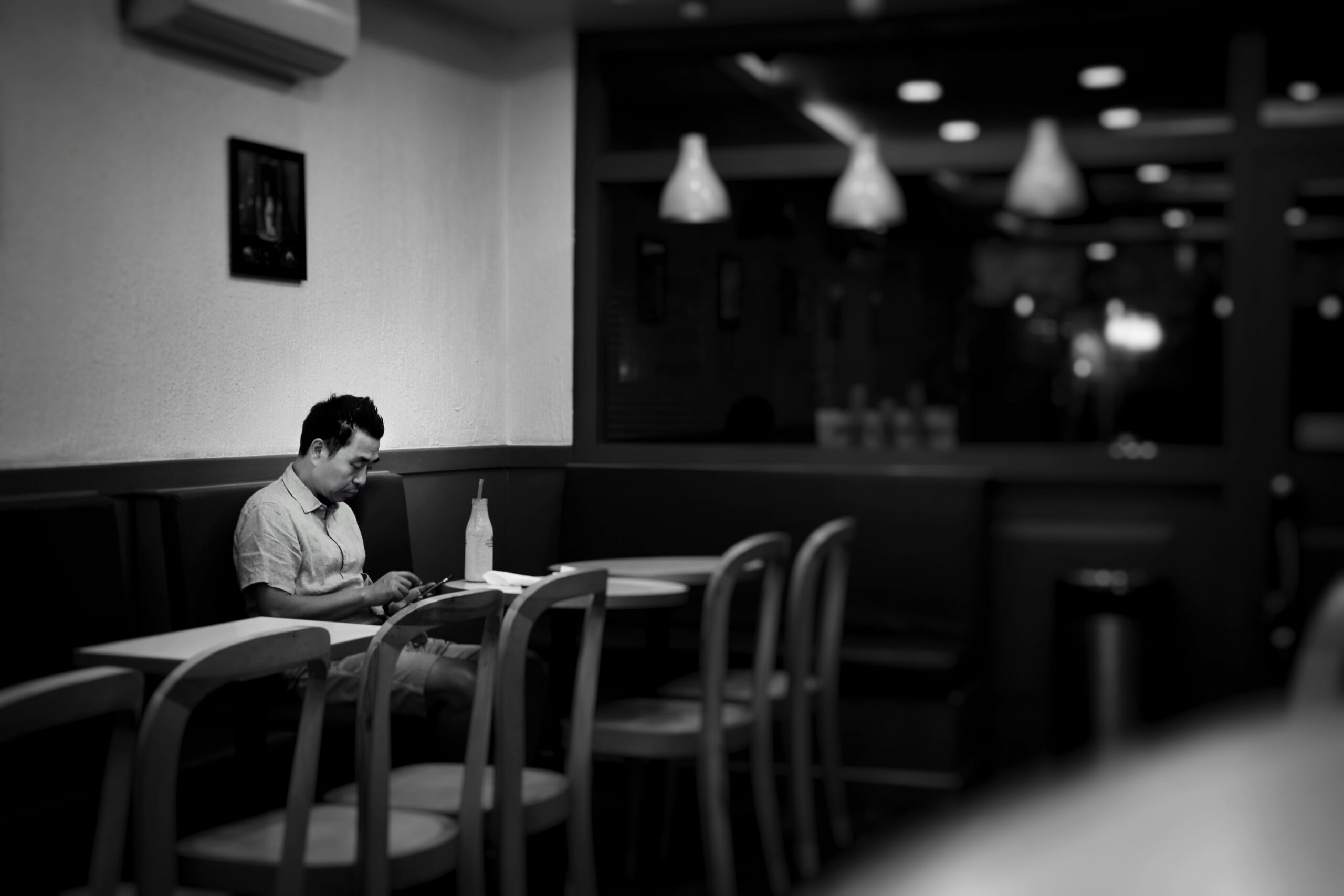 1. Michelin Inspectors Are Anonymous
In this social media world where everyone wants attention, Michelin inspectors would represent the polar opposite. To ensure every restaurant is judged the same way, Michelin inspectors are completely anonymous, never announced, and can show up at any time.
In an interview with a Michelin inspector, she said she has to ensure there are no photos of her on the Internet, and if she appears at conferences, she speaks from a private room via relay. Also, they are required to be on the road a lot, eating around 250 meals a year at restaurants, usually alone, and spending as many as 160 nights a year at a hotel.
2. Not A Fair Process?
Pascal Remy, a former Michelin inspector who was let go for keeping detailed notes on his job went public, stating that the inspection process was not as rigorous as the public believed.
Remy, an inspector in France said there were over 10,000 restaurants theoretically up for review, and only 5 inspectors to do the job. He said they are not able to visit the restaurants they are reviewing each year, although the Michelin Guide is revised every year.
He also claimed some top-tier restaurants were "untouchable", meaning no matter how far their quality declined, they would always keep their three stars. Michelin has contested all of Remy's accusations.
3. It Is Unbelievably Stressful To Get And Keep Your Michelin Star
The revered three-star Michelin chef, Benoit Violier, spoke openly about the stress involved and the perfectionism needed to maintain his three Michelin stars. In an interview with the New York Times before his death, he said: "I go to sleep with cooking, I wake up to cooking."
4. Too Much Business 
Thailand's Jay Fai is the famous 72-year-old world's first Michelin-starred street food chef. She told reporters that after getting her award, she faced a litany of problems:- she became the target of government auditors, and she and her staff struggled on a daily basis to keep crowds of customers happy. And these crowds caused other problems, so her neighbours now resent what the Michelin Star turned the once-quiet neighbourhood into.
5. Renters Take Advantage
When the Michelin Guide expanded into Hong Kong, eateries that were honoured suddenly found their rents raised as much as 120 per cent – crippling restaurants and forcing them to relocate or close.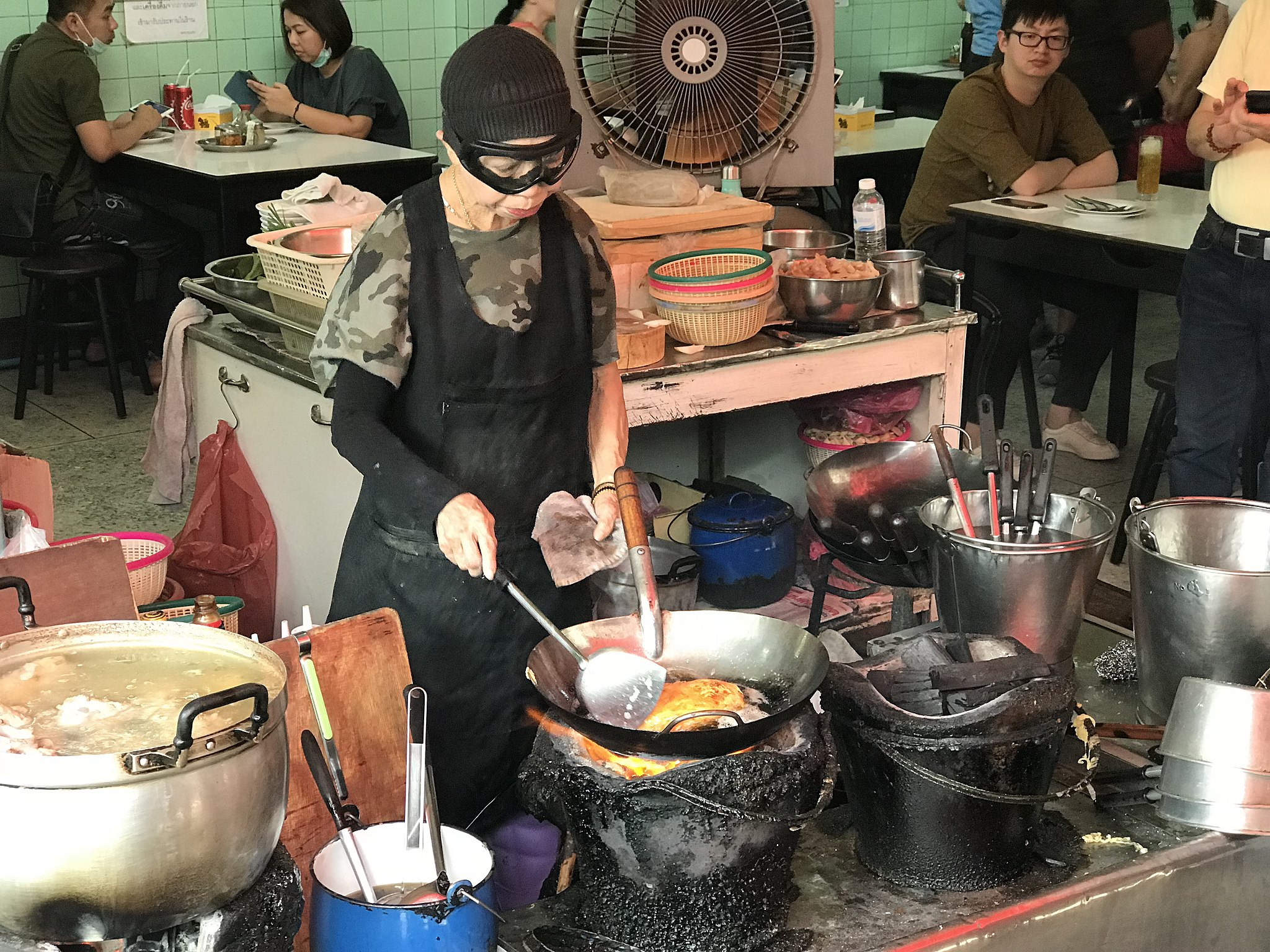 Let's Talk About Food – Malaysian foodies share some of their favourites from the Malaysia Michelin Guide 2023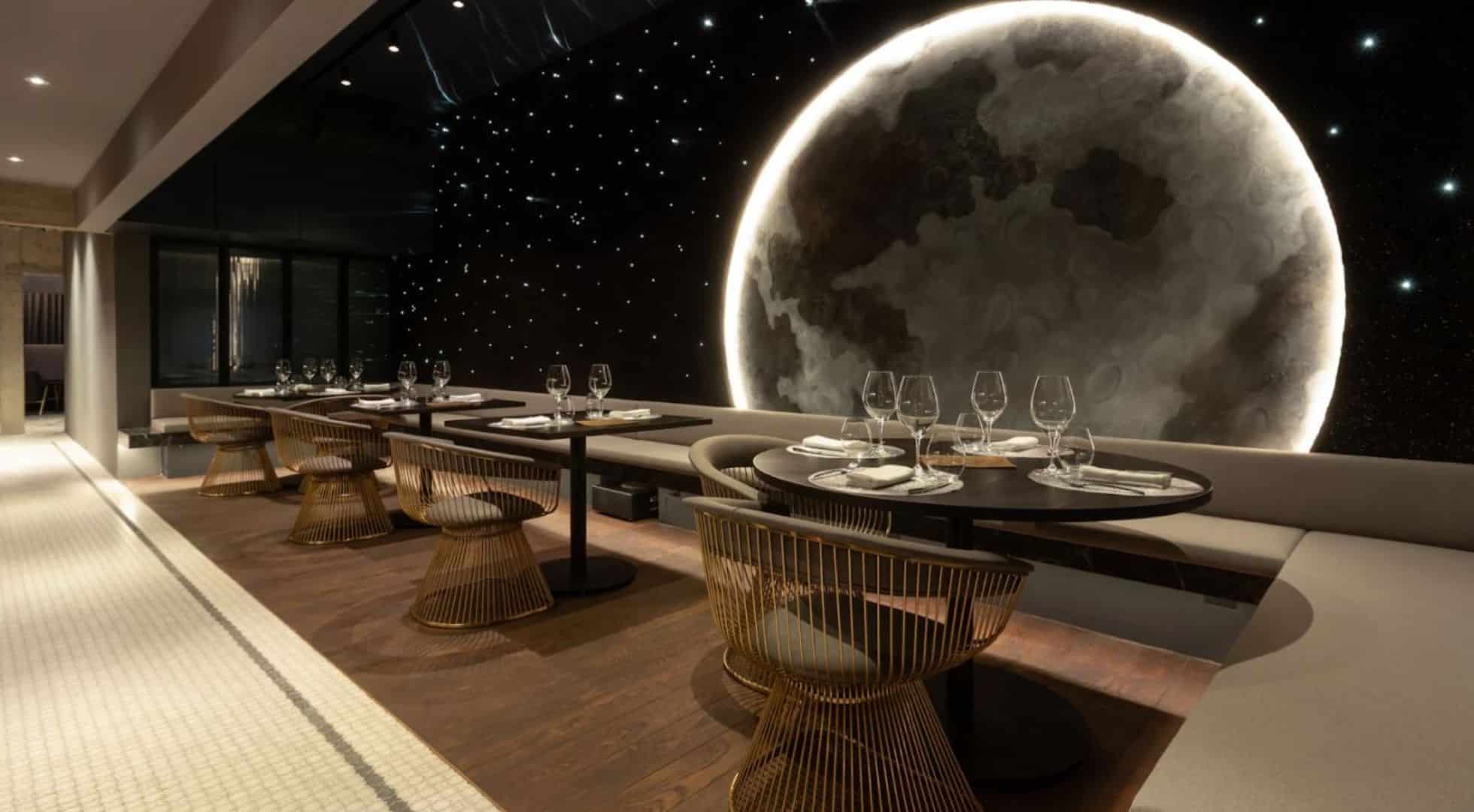 One Michelin Star, Kuala Lumpur: D.C. by Darren Chin – Pik Choo, 50, says that the ingredients are always fresh, the service staff are well trained and know what to do and for Malaysian standards, they deserve to be awarded the one Michelin star.
One Michelin Star, Kuala Lumpur: Dewakan – Friends Michelle and Jessie say that Dewakan may be ahead of the times for most of Malaysia's diners, with the unique local and indigenous ingredients used and its assembly, plus its price point is above what the average Malaysian can afford.
Bib Gourmand Award, Penang: Green House Prawn Mee & Loh Mee – Joanne Ho, 47, says that there are nightly queues especially those post-clubbing for the famous Green House prawn mee or hokkien mee as they call it in Penang. Some say Green House serves it best, then there are passionate Penangite foodies that will argue that there are other places in Penang where the prawn mee is equally good if not better ( Joanne can't comment on the loh mee as she is not a fan of the dish).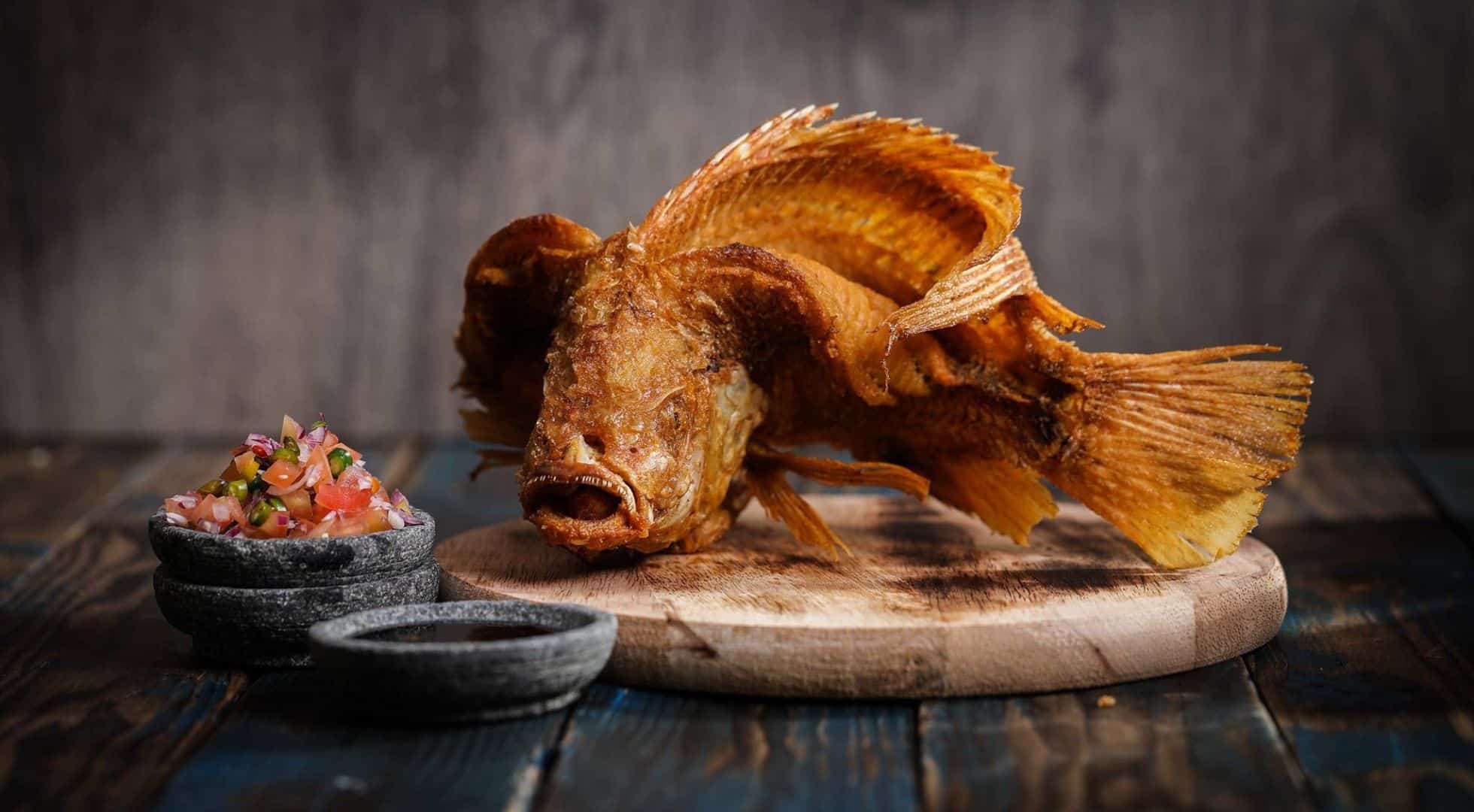 Bib Gourmand Award: Dancing Fish Kuala Lumpur – Kish, 41, loves Dancing Fish for its consistently great food at affordable prices. Apart from their signature dish, the deep-fried tilapia that is fried till it looks like it is "dancing", other dishes on the menu are equally tantalising.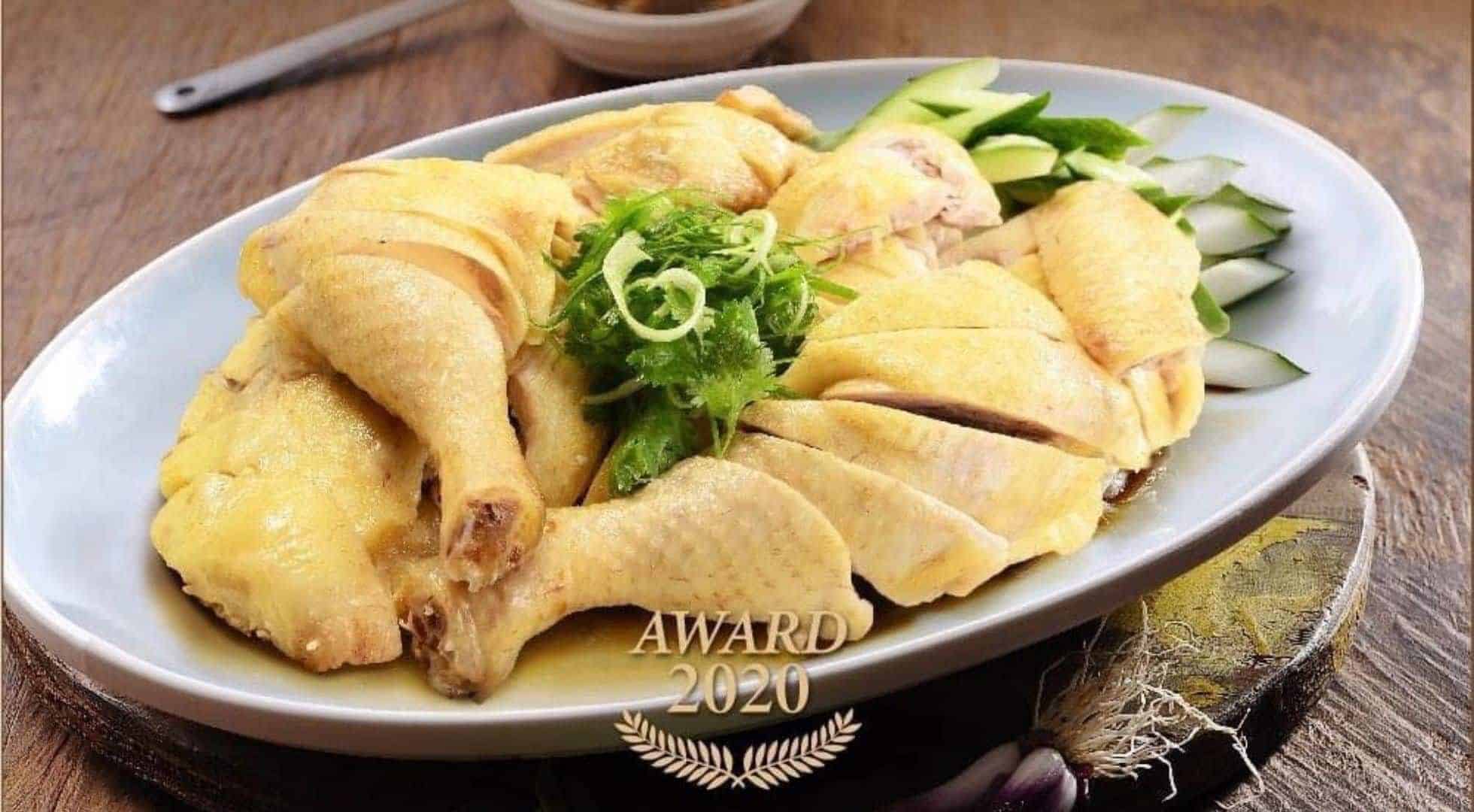 Bib Gourmand Award, Kuala Lumpur: Nam Heong Chicken Rice – Is also in The Malaysia Book of Records as the oldest Hainanese chicken rice. Mind you, chicken rice is a staple diet in Malaysia and some people can eat it every day. There are mixed opinions as to whether Nam Heong is the absolute best just because so many eateries offer this dish, and different people have different preferences. Jerry, 40, is a Nam Heong fan and would not mind eating there a few times a week.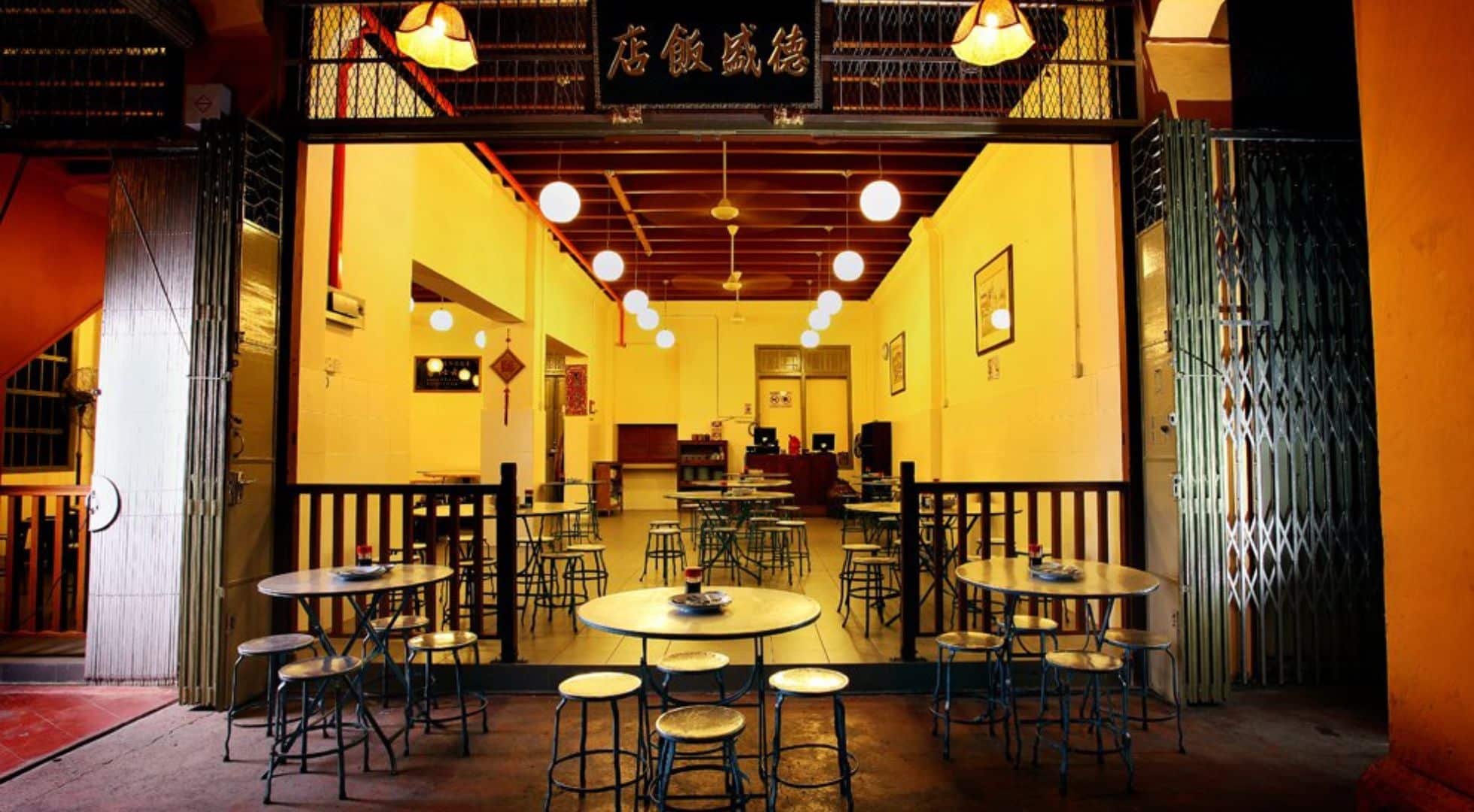 Bib Gourmand Award, Penang: Tek Sen Restaurant – Fes from Britain, 35, frequents Tek Sen whenever he is in Penang and recommends it to any of his friends who visit the island. Go early though or you'll be caught up in the queues.
THE FUTURE OF MICHELIN AND MALAYSIA
Michelin representatives have indicated that Kuala Lumpur and Penang are just the beginning of the journey for Malaysia's Michelin listings. Your guess is as good as ours – where do you think will be the next destination to be Michelin-listed? Ipoh? Malacca? Wherever that may be, rest assured that we will keep you updated.
want to travel and experience Michelin food at its best?
You may also be interested in: