With Matta Fair March 2023 right around the corner, it's time to start planning your perfect vacation. Whether you're a first-time traveler or a seasoned pro, you'll want to make sure to get the best deals Matta Fair KL has to offer. Read through our Matta Fair guide to make make the most out of your time at Matta Fair March 2023. 
To help prepare you for what's the come, we've asked our most experienced travel agents and product specialists to share their favorite picks for Matta Fair March 2023 deals. From best cruises to package tours and airline flight deals to hotels, these best picks are sure to make your holiday planning much easier and more affordable!
THE CLUB MED CLUB
If you're a seasoned traveller or travelling with kids, then Club Med is probably a familiar name to you. For the benefit of first-timers, here is a quick rundown of why Club Med is just too good – and it's true!
First off, all Club Med resorts offer an all-inclusive holiday experience. This means that from check-in until check-out, everything from, accommodations, meals, and activities is included in the price you paid.
Secondly, these resorts are very kid friendly. Children from as young as 4 months to 4 years old are welcome to stay free of charge. Children and teens from 5 -17 years old can also enjoy reduced rates.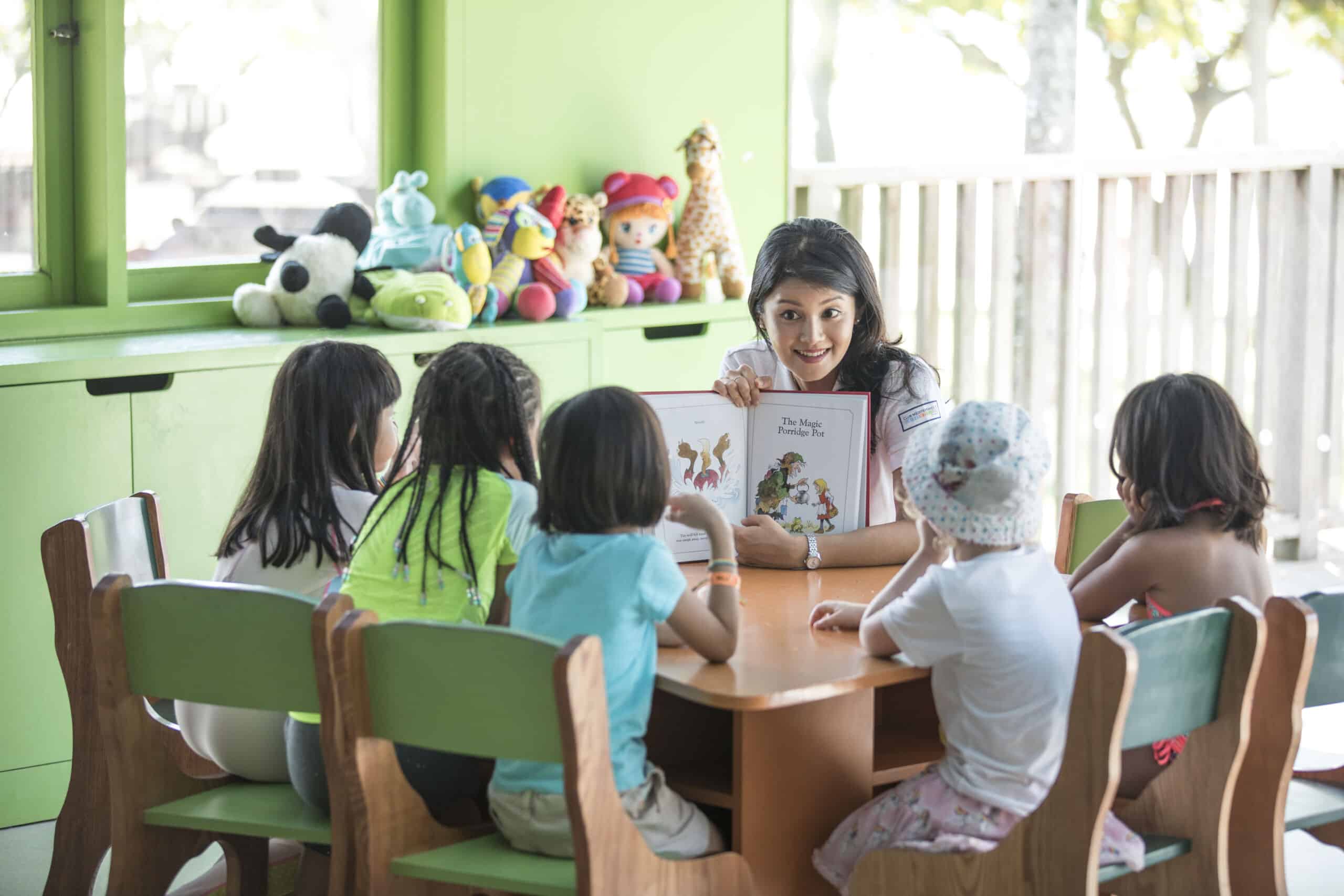 Thirdly, all Club Med resorts boast a wide variety of activities inspired by the local culture and catered for all ages. Your kids from 4 – 17 years old will get complimentary access to Club Med's Kids Club. All Kids Club activities are custom-made for each age group and are run by qualified G.O.s (Club Med Gentle Organizers). Every Club Med resort offers quality nightly entertainment and over 30 sports activities for you to enjoy.
As a general rule, this is the bare minimum that you can expect at each Club Med resort. Do take note that there are some exceptions to the perks above depending on which resort location you decide to visit, but don't worry about having to keep track of all the details. Reach out if you have any questions about a specific resort and our travel experts can answer your questions.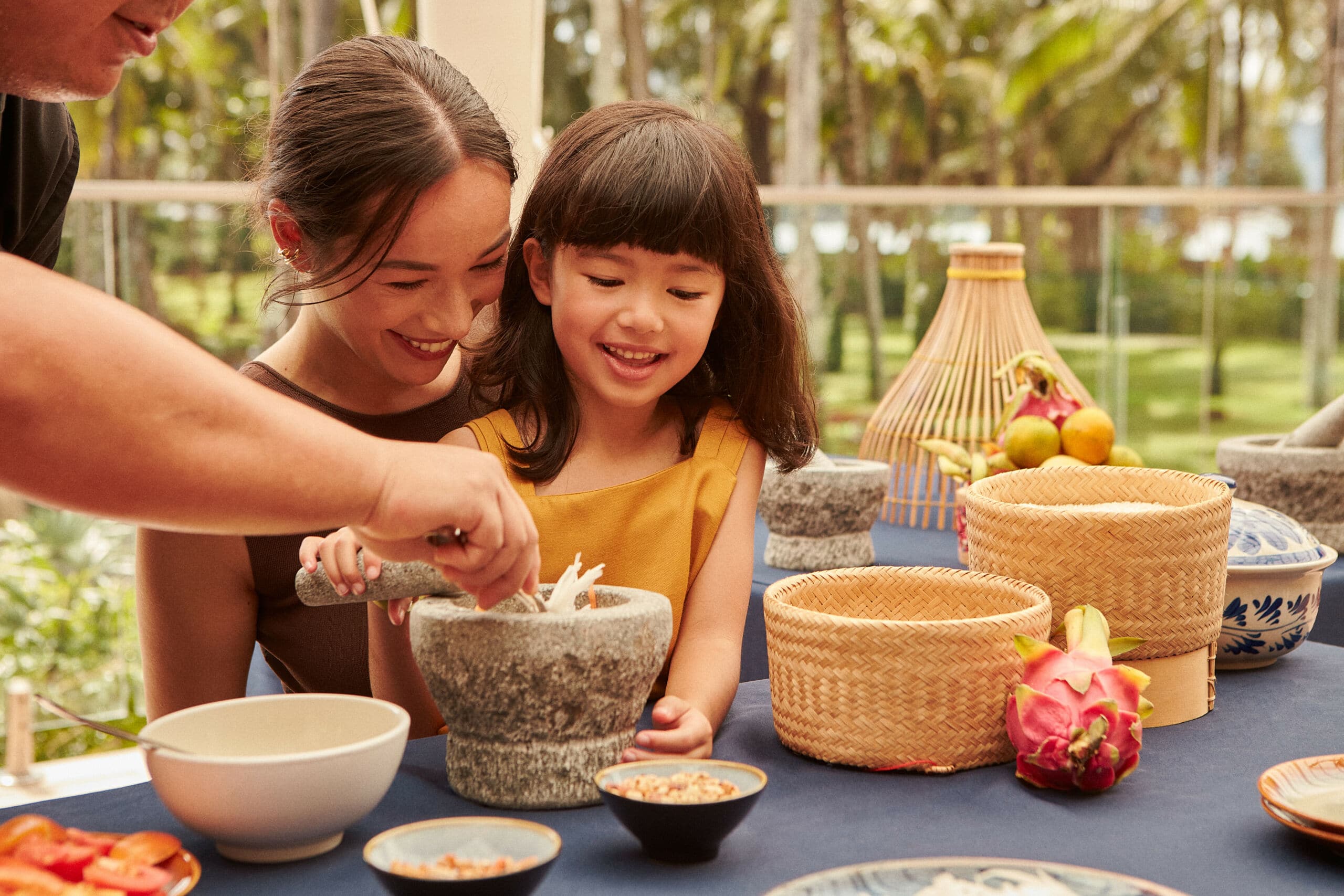 If an all-inclusive holiday piques your interest, then you're in the right place. Keep reading to see our product specialist, Nathalie's, top pick of Club Med resorts to look out for at Matta Fair March 2023.
SNOW RESORTS: TOMAMU & KIRORO PEAK
Hokkaido is well known the world over for the highest quality powder snow and is a major snow sports destination. So it's no surprise that Club Med has brought its signature all-inclusive holiday resorts to Hokkaido's snowy mountains. 
If you've been skiing or snowboarding, you know that ski passes and group lessons can be a pain to arrange. Thankfully, with Club Med's all-inclusive package, your lift passes and group lessons are already included. While ski equipment rental is chargeable, there are on-site rental facilities available, which is very convenient!
Look out for Matta Fair KL exclusive deals for these two Snow Resorts that Nathalie recommends:
1. Club Med Tomamu, Hokkaido, Japan
Situated at the base of Mount Tomamu, this resort is an easy 96-minute drive from Chitose airport in Sapporo. The resort's ski-in, ski-out location is extremely convenient; step into your ski gear then step onto the slopes!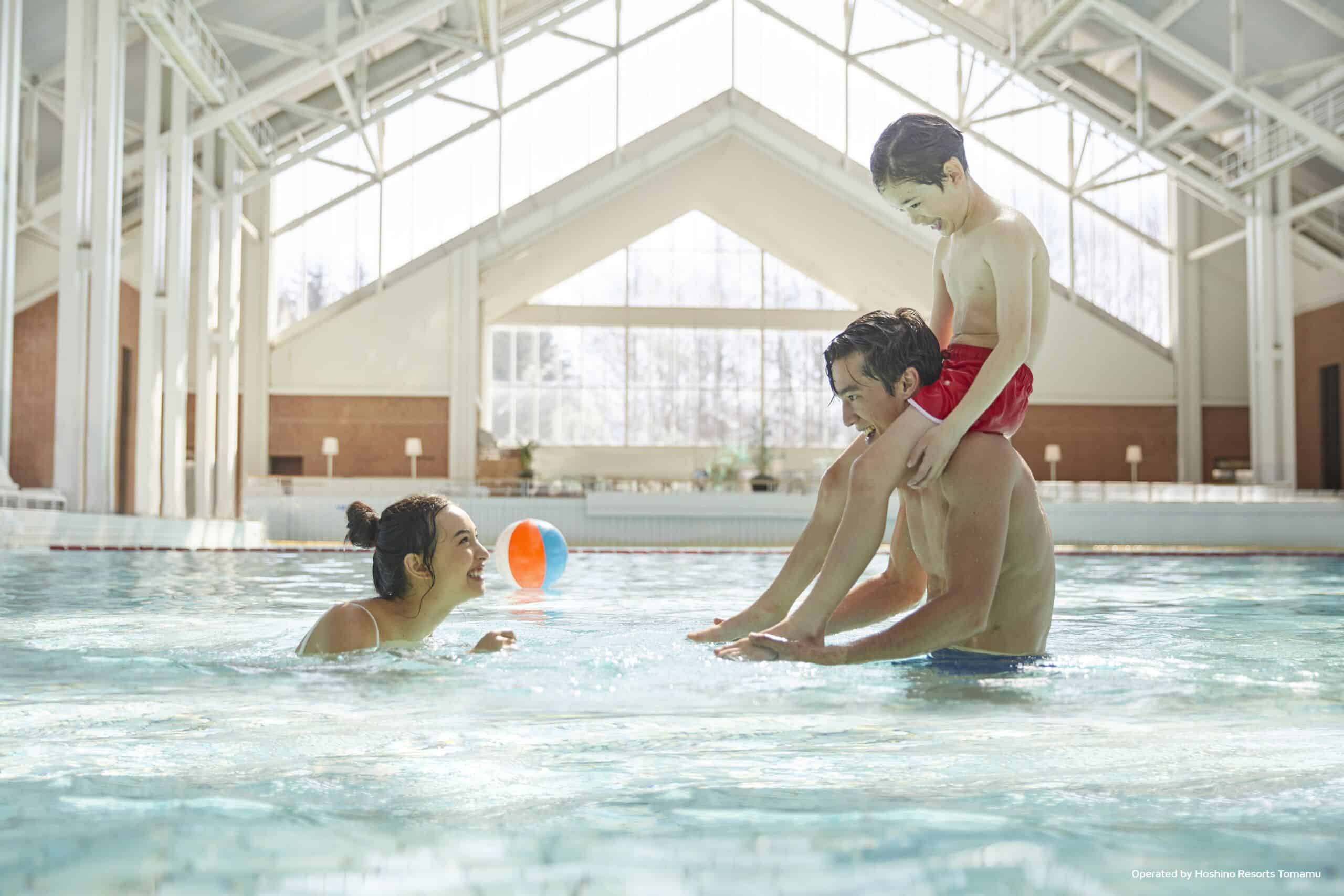 Being an all-inclusive resort means there are also plenty of non-snow activities to enjoy. Club Med Tomamu boasts the largest indoor wave pool in Japan named Mina-Mina Beach. While the pool is open to the public, it is chargeable for outside guests. The great news is that you get complimentary access to the pool when you stay at Club Med Tomamu!
For a breath of culture, consider taking the family on the Wakasagi Fishing (Lake Kanayama) activity. Walk in a fisherman's shoes and discover traditional methods of ice fishing. You can learn how to bait the hook, fish, and finish the excursion by cooking fishes in Tempura style. Arguably the best part would be eating your freshly made fish.
Other must-try experiences include a visit to the iconic Ice Village. It is a charming town that only appears in winter in Tomamu where almost everything is made out of, you guessed it, ice.
For the foodies, the farm-to-table Yakiniku barbecue served at Club Med Tomamu's specialty restaurant, Haku, is a must-try. Relish the variety of fresh premium beef cuts and seafood for a fresh dining experience. Then, attend the guided whiskey and sake tasting at The Nest bar. This daily immersion into the best local whiskies and sakes is led by a knowledgeable bartender.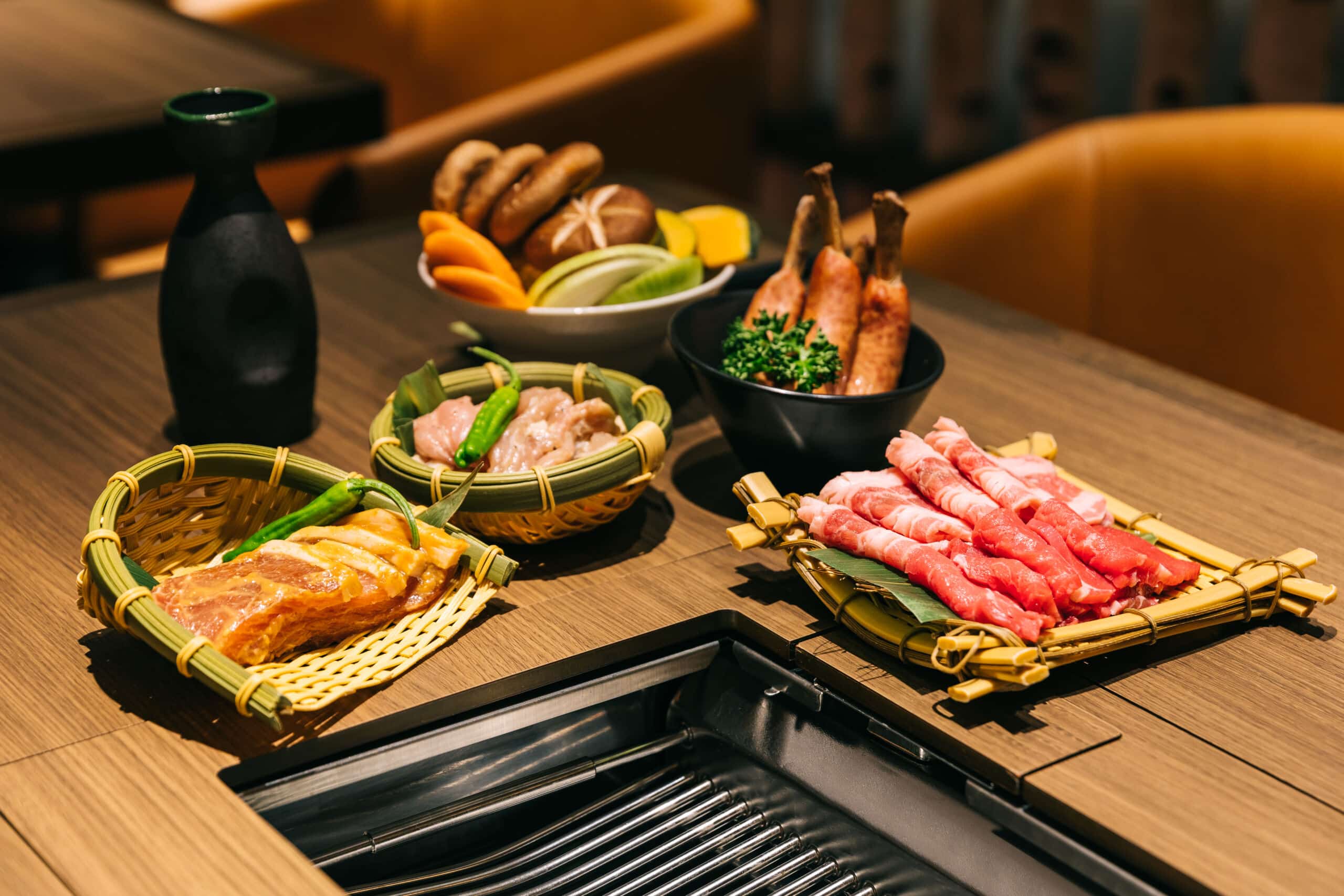 2. Club Med Kiroro Peak, Hokkaido Japan
Kiroro Peak just opened its doors on 15 December 2022 and is the latest to join the Club Med family. So you are sure to experience brand-new facilities, rooms, and restaurants. Located to the west of Sapporo city, it is a 90-minute drive from Chitose airport.
Catered more to teens and adults, Club Med Kiroro Peak has a minimum age requirement of 12 years. Its more child-friendly sister resort called Club Med Grand is scheduled to be opened later this year and will welcome guests of all ages. 
Kiroro Peak's prime location is known for pure powder snow. The region receives up to  21 metres of snow a year, the highest annual snowfall in Japan. It is the only Club Med mountain resort in Asia to offer spring skiing. So you can carve through high-quality snow well into the month of May for an unforgettable ski experience.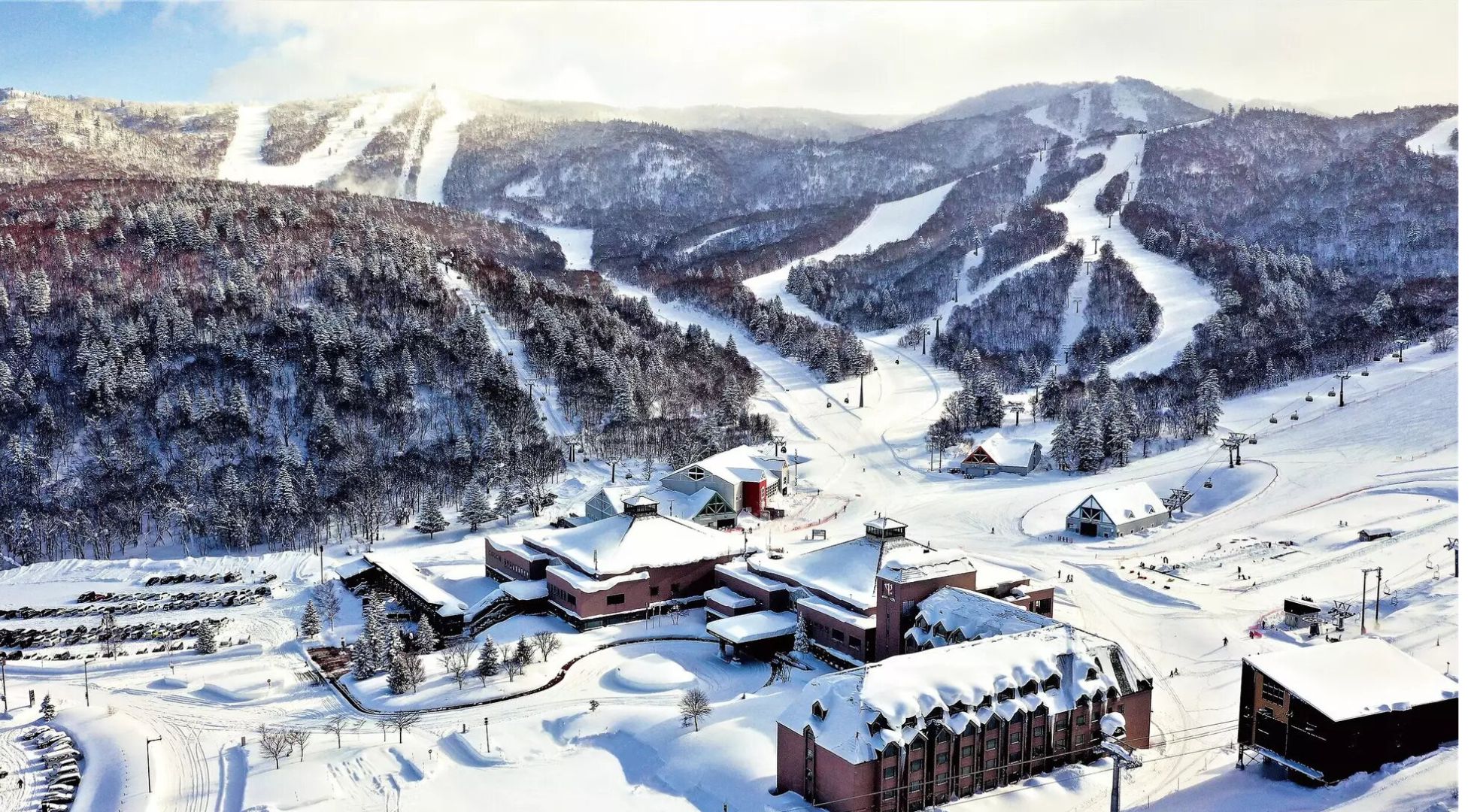 At the end of an action-packed day of snow sports, relax and unwind in a traditional Japanese Ofuro hot bath. The calming warm water will do wonders to relax your muscles as you take in the gorgeous Kiroro winter scene. 
For a break from the snow, express your creativity at the Glass Workshop. Learn from masters hailing from the nearby town of Otaru which is famous for its glass-blowing industry. Create delicate and beautiful artworks to bring home as a keepsake of your stay.
Of course, no holiday is complete without food. Club Med Kiroro Peak features an international buffet with a focus on Japanese-French fusion cuisine. The unique flavours are something you can't taste anywhere else!
JAPAN IN SUMMER
While Club Med Tomamu and Club Med Kiroro Peak are buzzing at high capacity this winter, snow is not all they know. When the snow caps melt, both resorts go through a magical transformation in preparation for Summer!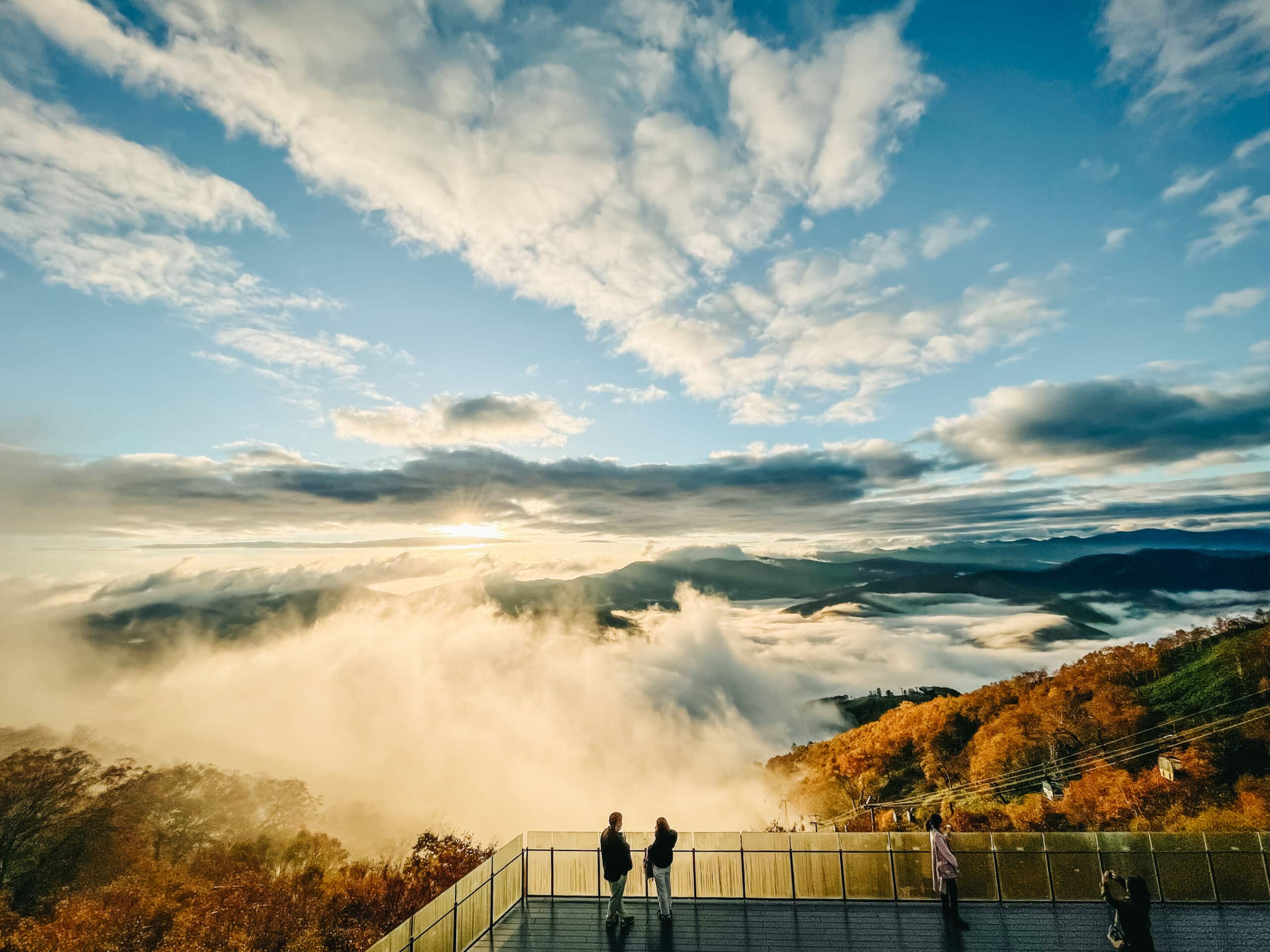 Discover an unconventional Hokkaido at Club Med Kiroro Peak through mountain biking and hiking through local nature. Visit Otaru town to savour the fresh Hokkaido seafood and enjoy Japan's finest spirits at local distilleries. 
At Club Med Tomamu, take a 5 minute gondola ride up to Unkai Terrace to view the amazing natural spectacle of an endless "Unkai" (sea of clouds) covering the Hokkaido mountains. The scene is best enjoyed at sunrise and it's an early morning worth every second. 
There is so much more to be done in Hokkaido in the summer, so come by our Matta Fair booth and chat with our product specialists to find out more! 
SUN RESORTS: PHUKET, BALI & MALDIVES
If snowy getaways are not your thing, then Club Med has got you covered with some awesome sunny, summer resorts. As an honorary mention, we must not forget Club Med Cherating, our local Malaysian Club Med resort. Although it would make for a fantastic family holiday, we want to share with you some other resorts you can visit just a short flight away.
Nathalie has hand-picked three Sun Resorts that are absolutely worth your while to visit for the ultimate summer holiday. Be on the lookout for special deals coming your way for these resorts at the upcoming Matta Fair March 2023!
1. Club Med Finolhu Villas, Maldives
The Maldives is known as heaven on earth, and it's no wonder. If you're thinking of an island vacation, Club Med Finolhu Villas is your paradise. Yes, Maldives does have a reputation for being a luxury destination, but you won't have to break the bank when you stay at Finolhu Villas. Club Med does us all a favour by providing its signature all-inclusive service that is affordable and no less luxurious.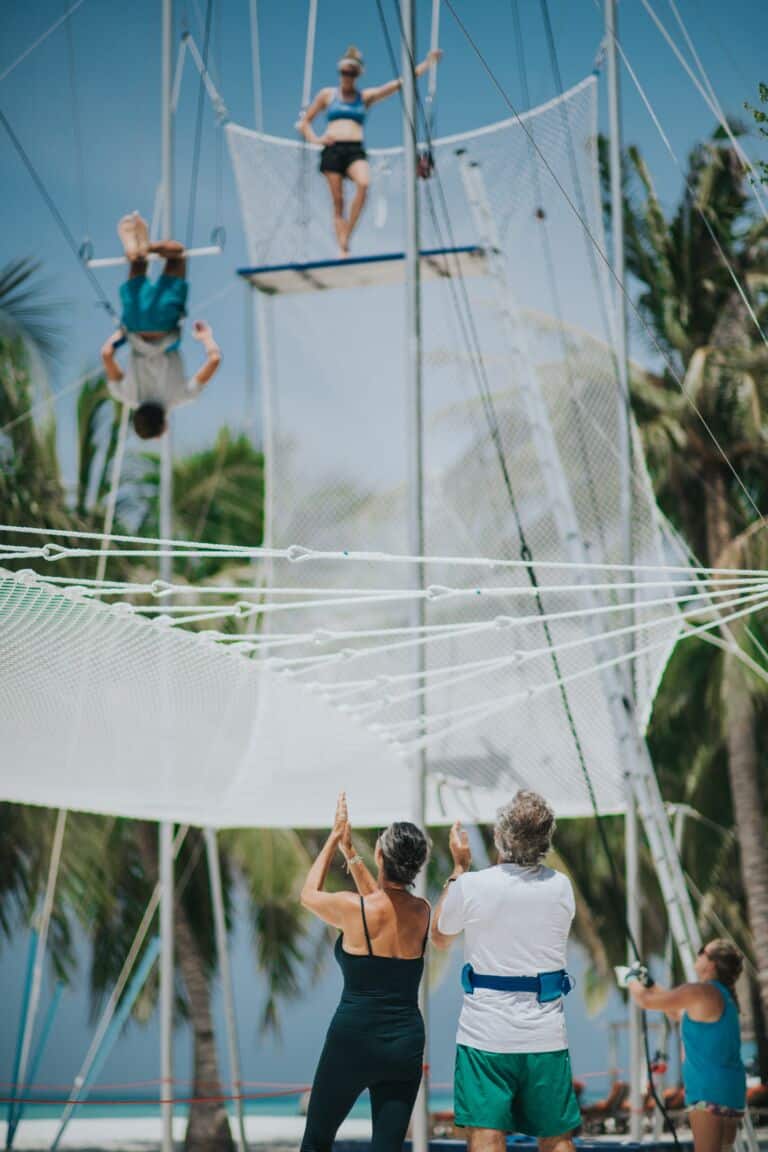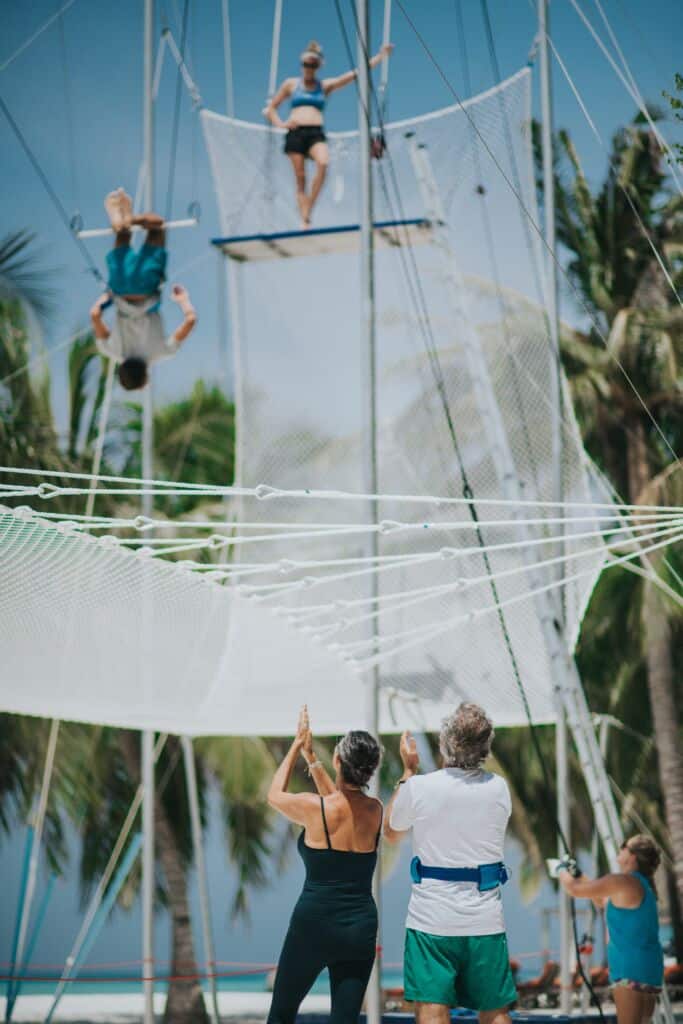 True to its name, the resort only offers villa accommodations, starting with the beautiful Beach Villa – Sunrise complete with butler and concierge services; now that's luxury! In addition, you can also enjoy complimentary speedboat transfers to and from Velana International Airport. The resort is catered for adults as kids have to be a minimum of 12 years of age. So it is perfect for honeymooners or a friend trip. 
If you enjoy holiday breakfasts, then Finolhu Villas' complimentary one-time floating breakfast experience is probably something you would love. The resort boasts the only flying trapeze facility in all of Maldives. Surrounded by turquoise waters and white sandy beaches, your view at the top will be filled with gorgeous blue sky and clear ocean waters.
Club Med Finolhu Villas offers 27 included activities like sailing, glass bottom kayaking, stand-up paddle boarding, snorkelling, and more. Their 47 on-demand activities include truly unique experiences like scenic seaplane flights, turtle safaris, and underwater scooters.
If somehow, the resort's activities aren't enough to keep you occupied, you can also hop on a 5-minute shuttle boat ride to take part in the activities available at Club Med Kani. Between the two resorts, you will have over 30 unique activities to choose from.
2. Club Med Bali, Indonesia
Located in the Nusa Dua, Club Med Bali is a short 30 minute drive away from Denpasar airport. Not to mention that this neighbourhood is considered the island's most luxurious location with plenty of five-star accommodations, restaurants, bars, and exciting entertainment.
Each Club Med resort aims to bring the culture and customs of its location into its daily activities. At Club Med Bali, you can immerse yourself in Balinese Day. Enjoy signature Balinese dishes, themed workshops, and extraordinary traditional Balinese dancing.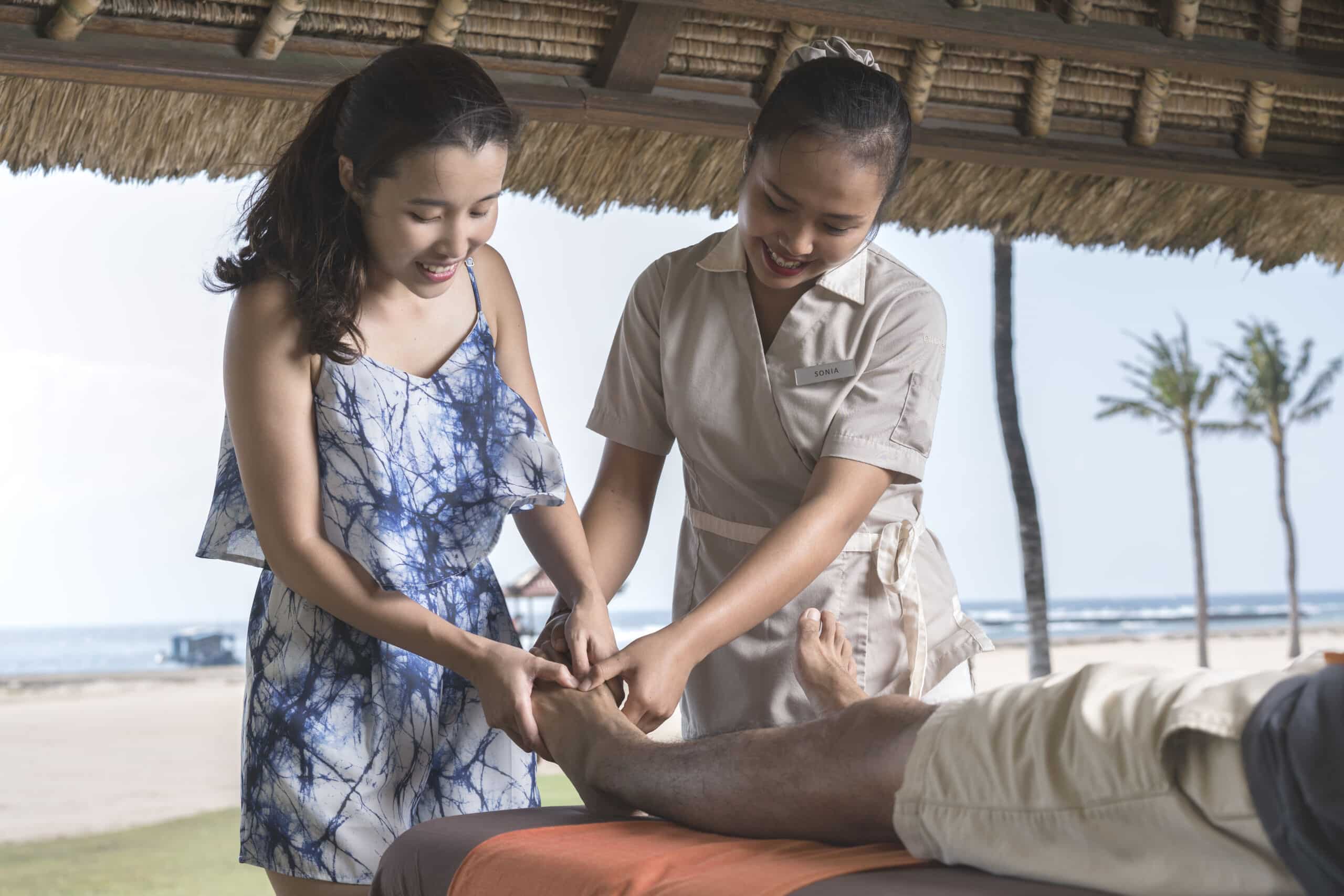 Of course, a trip to Bali must also include a trip to the spa. To take things a step further, sign up for a Balinese Massage class and return home with a renewed sense of discovery for this legendary destination. 
When asked which resort she would like to visit next, Nathalie chose Club Med Bali. In particular, she pointed out the terrace-style Balinese architecture of the resort buildings as a signature feature. The buildings provide a level of privacy and rooms on the upper floors get a stunning view of the resort's lush natural environment. All of this contributes to what she anticipates to be a relaxing and comfortable holiday.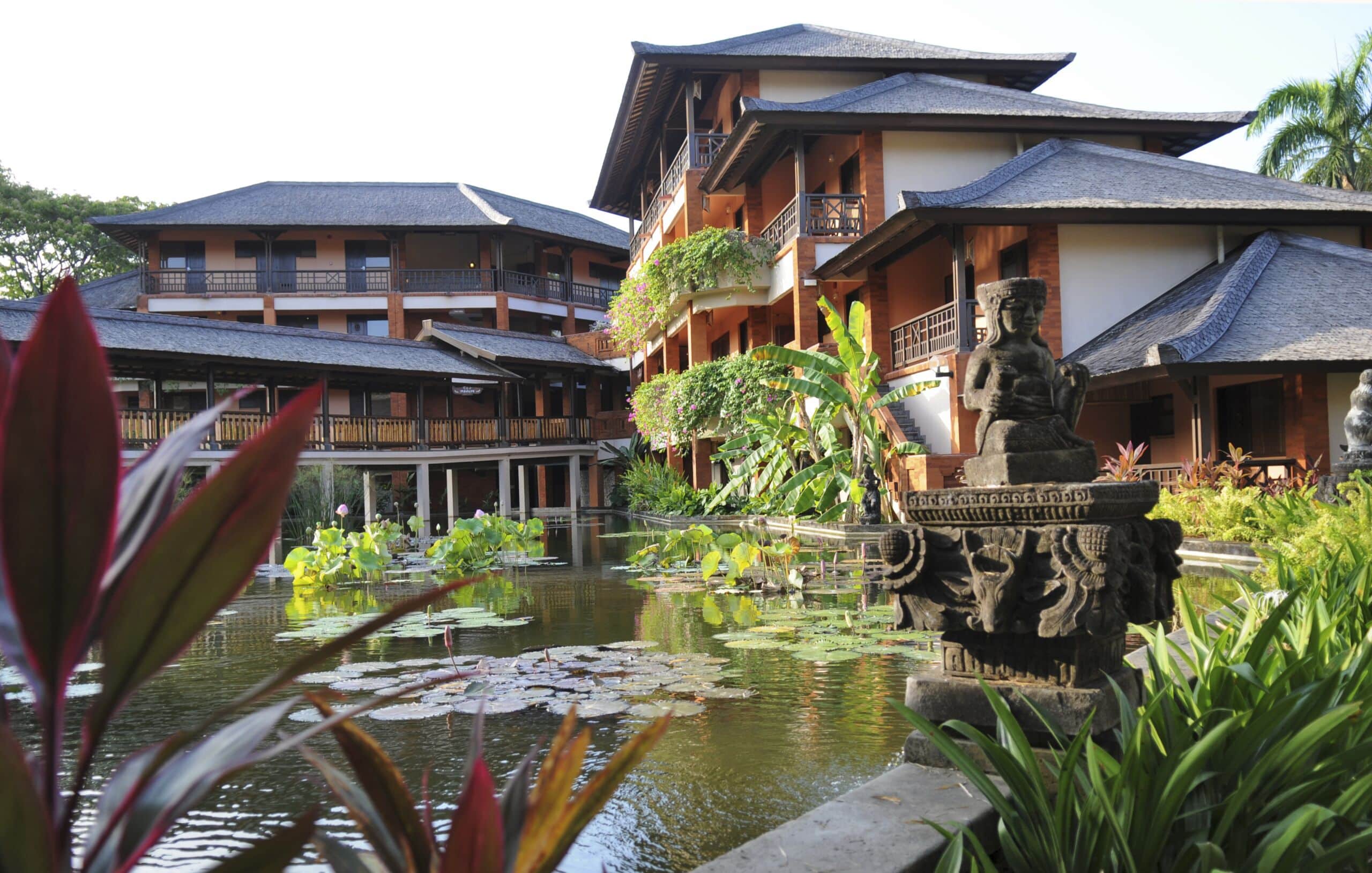 3. Club Med Phuket, Thailand
Calling you over with its alluring beaches is the island of Phuket. Club Med Phuket was recently renovated and reopened in March 2022. So you can look forward to its refreshed facilities that will enhance your holiday experience. 
Get right into the Thai culture with Club Med Phuket's must-try activities like the Thai Cooking Class where you can channel your inner chef and return home with a set of new recipes to cook. Thai Night will bring the energy and heart of Thailand to you with an evening of exciting performances. This is followed by a few days of immersive experiences like Thai markets set up around the swimming pool carrying authentic Thai dishes and merchandise created by local Thai artisans.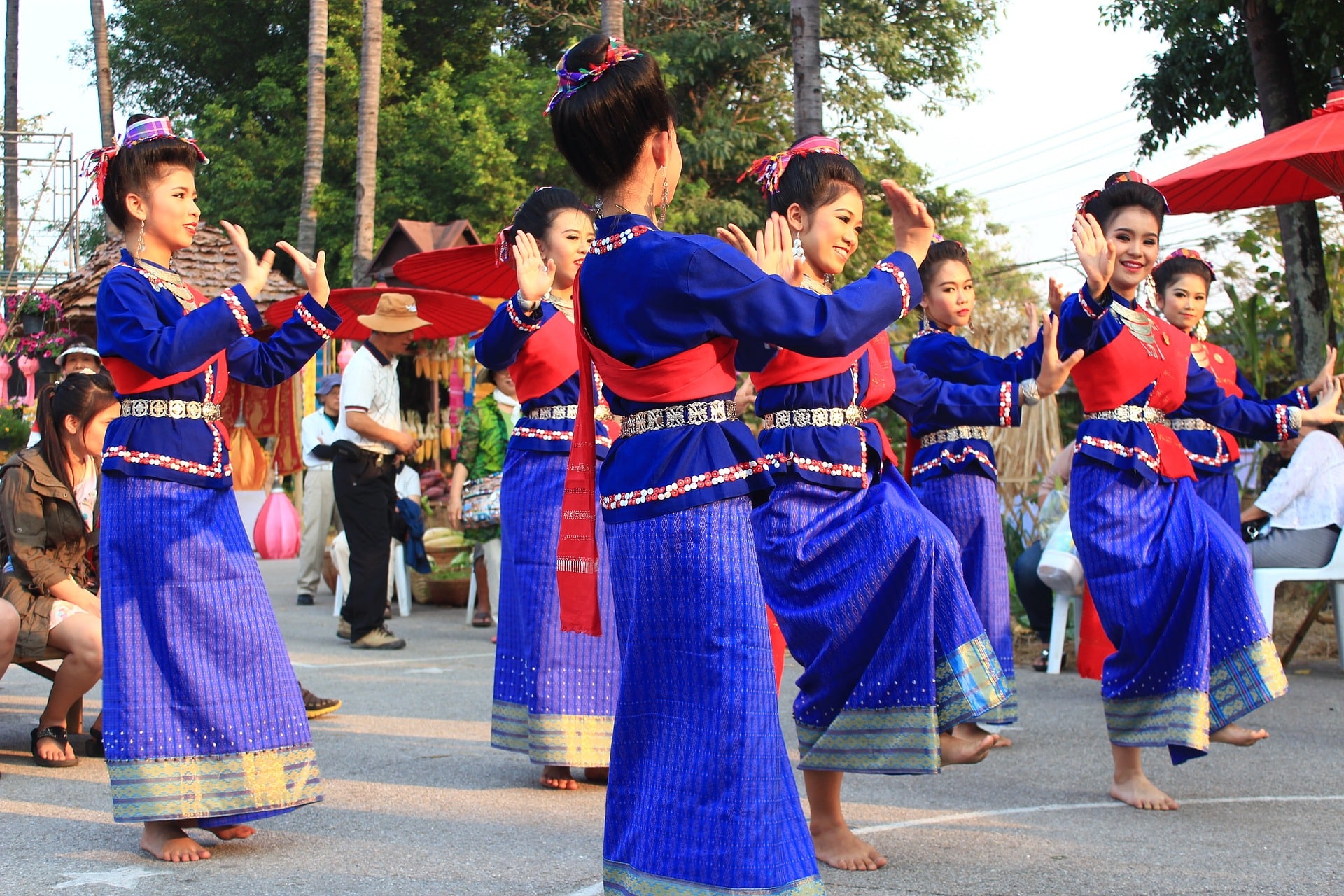 A cornerstone of Thai culture is the art of Thai boxing. Experience the local culture in a brand new way when you sign up for Thai Boxing classes. Learn the basics of this unique martial art form and appreciate its roots in Thai society.
SET SAIL ON GENTING DREAM AND ROYAL CARIBBEAN
We've shared lots of all-inclusive holiday options on land, but have you thought about vacationing at sea? Cruises are more than just an itinerary or a means of transport. Think of them as a quality hotel, amusement park, and gourmet food hall all rolled into one giant, floating ship! 
Check out what our cruise specialists, Foong and James, have to share about these two swanky ships you don't want to miss at Matta Fair March 2023.
YOUR GENTING DREAM COME TRUE
The Genting Dream is what James calls 'A Resort Cruising at Sea' under the Resorts World Cruises brand. The ship departs from Port Klang, making it so convenient for fellow Malaysians. It is packed with lots of exciting offerings like all day-dining at selected restaurants, recreational activities such as the water park @ sea with a pool and 6 waterslides, rock climbing, and outdoor activities; world-class stage performances at the massive Zodiac theatre that can fit up to 999 guests and so much more! Best of all, these are all-inclusive as part of the cruise fare and package you pay!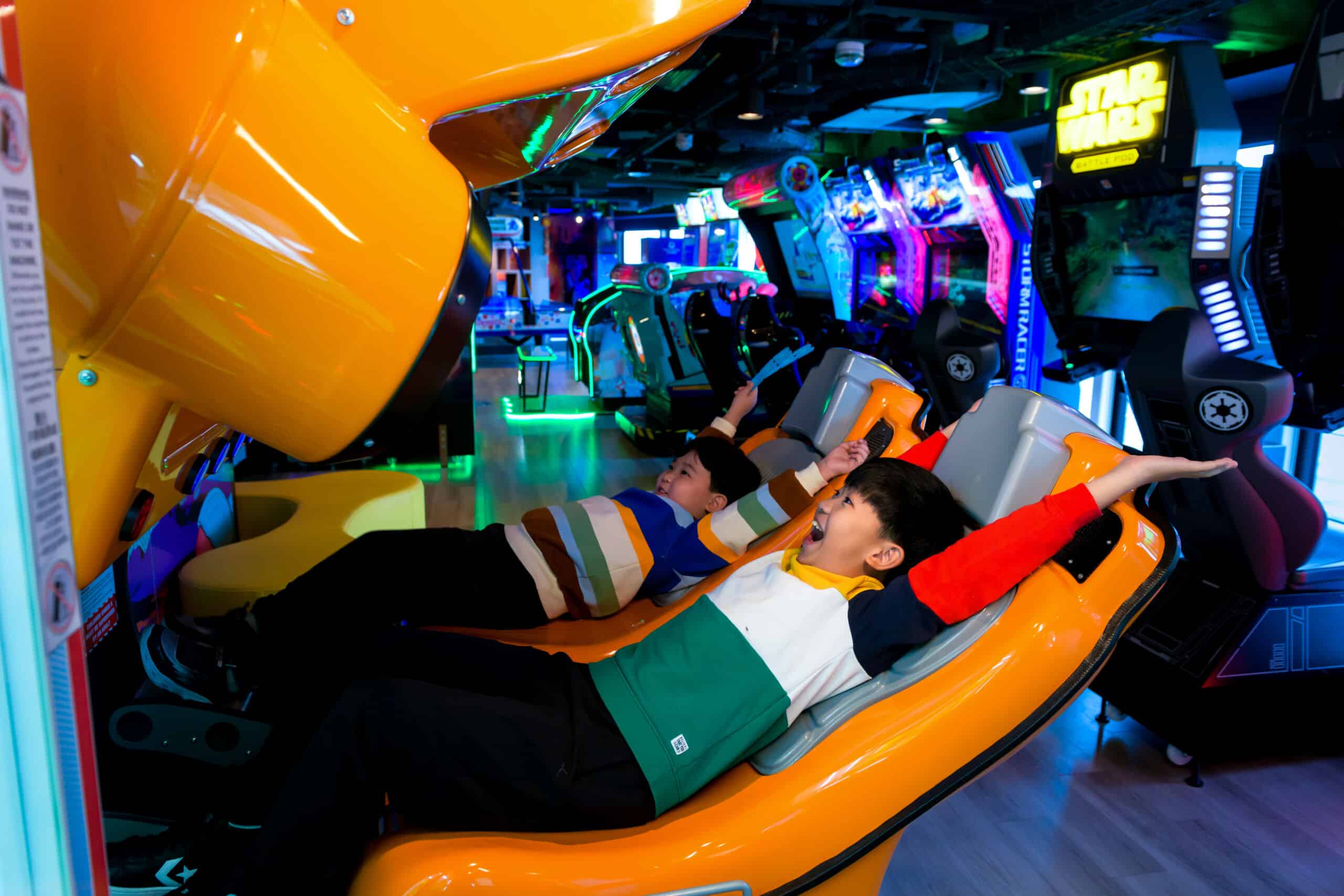 Between the water park and arcade, kids will have plenty of days of fun at sea. | Credit Resorts World Cruises
Muslim travellers will be pleased to know that the Genting Dream is the World's First OIC/SMIIC* Standard Halal-Friendly Cruise Ship. Muslim travellers can feast on certified Halal food and beverages at a dedicated section in The Lido restaurant where you can also get vegetarian and Jain cuisine. The ship features a wide spread of international and Asian cuisine, as well as an all-day favourite snack corner. In terms of food and beverages, Genting Dream has no shortage of options with a combination of inclusive and speciality restaurants. Besides that, there are Prayer rooms available on the ship for the convenience of Muslim guests.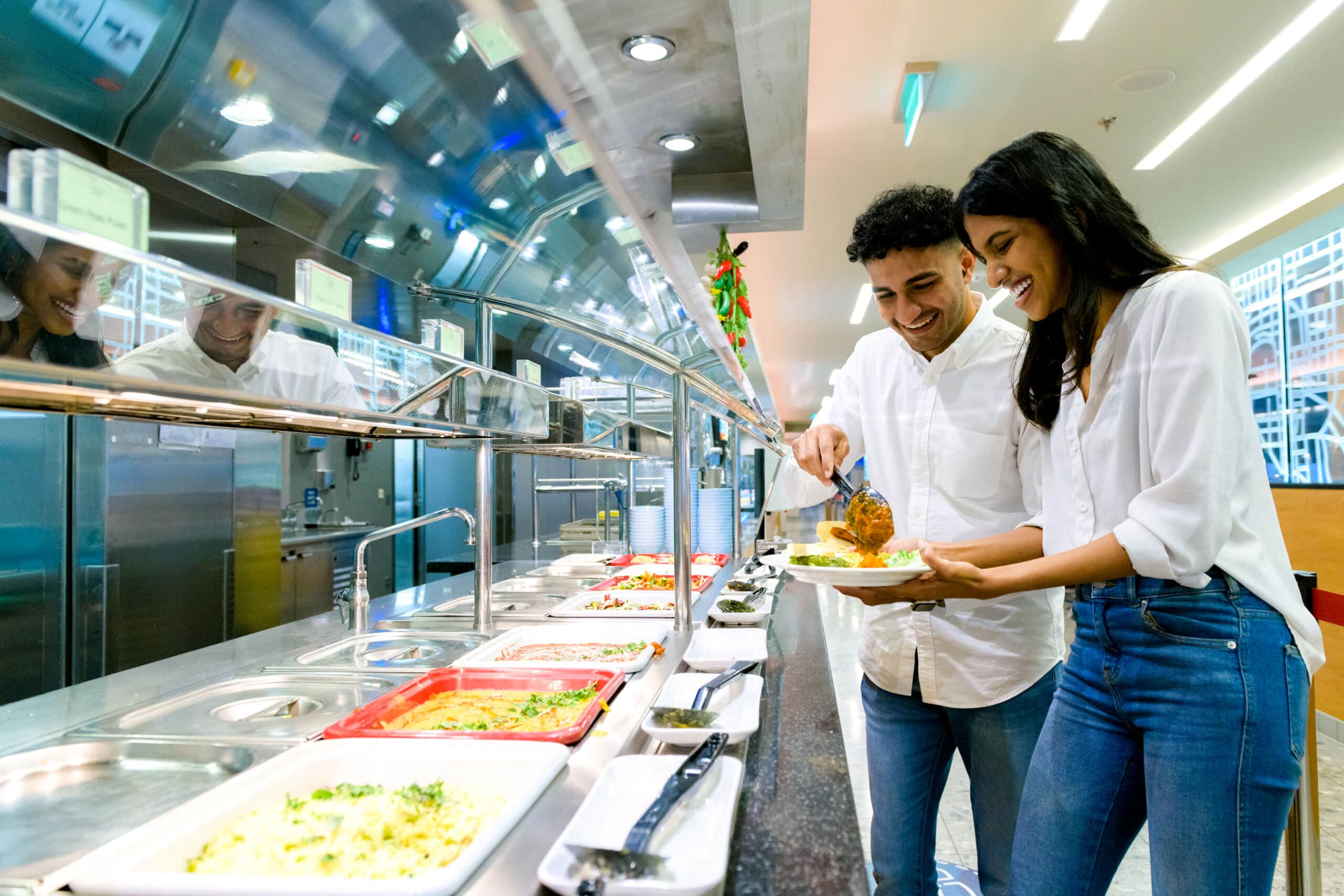 Just because all the above sounds like an awesome family holiday, it doesn't mean that adults have to give up on the finer luxuries. The Genting Dream ship features exclusive luxury suites. The Palace is "a ship-within-a ship", a private enclave with exclusive amenities and facilities. Get pampered by a 24-hour butler concierge service, exclusive access to the Palace Restaurant, priority access to live production shows and more. While you explore the bespoke enrichment programme of inspiring talks and events, your children can also enjoy a variety of exclusive Kids Programme. So don't think that luxury is only for adults because your children will be loving their time in The Palace.
A ROYAL SPLASH AT SEA
Anyone who has ever considered going on a cruise would have definitely come across Royal Caribbean Cruise Line (RCCL). It's no doubt that RCCL is a powerhouse when it comes to bringing customers a thrilling holiday at sea on their mega ships. Royal Caribbean's Spectrum of the Seas ship is no exception!
Watch out for the four new itineraries to Japan that Spectrum of the Seas added to their offerings at Matta Fair KL. Our cruise specialist, Foong, will be at Matta Fair KL to share what you can expect on RCCL's floating megaresort. 
Cruises aren't always about where they take you, it's about the journey. In this case, Spectrum of the Seas delivers an adrenaline-filled family adventure. Spend your days climbing on the rock wall, shooting archery, surfing on the Flowrider Surf Simulator, and soaring through the RipCord by iFLY Skydiving Simulator. The peak of your adventure is the North Star, a 360-degree observation deck that soars 300 feet (est. 91.4 meters) above the ship. Take in views of the ocean, ship, and some of the world's most incredible shores.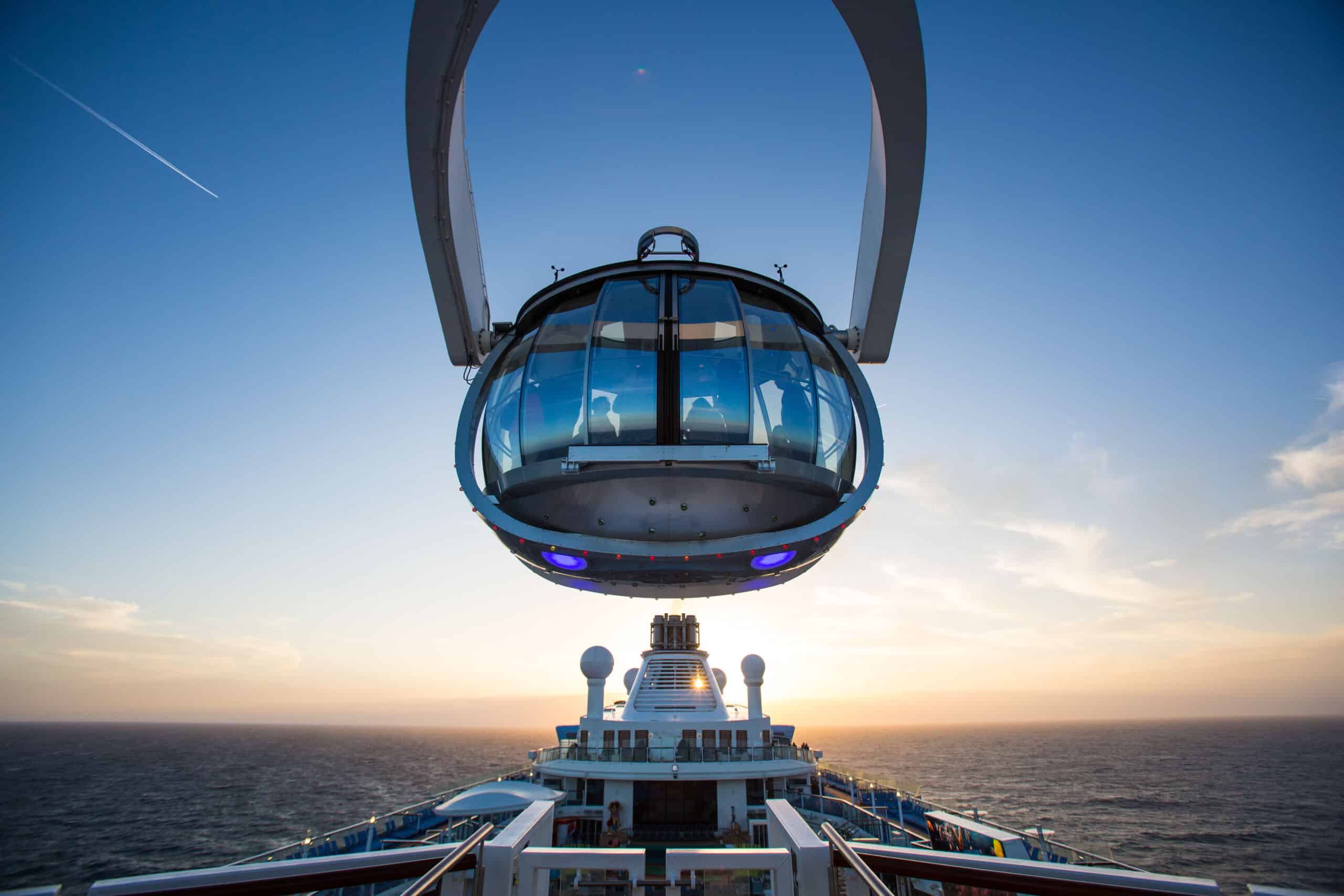 Royal Caribbean knows that families with younger kids need extra care. So they've developed "for kids only" activities like Splashaway Bay, Adventure Ocean, and the Babies and Tots Programs. After a day of activities, you can regroup to watch some world-class performances from musical acts to aerial acrobatics. It'll be nights of delight and excitement for all ages. 
Diners on Spectrum are seriously spoilt for choice with 7 complimentary dining options. In addition to this, suite guests can enjoy the Silver and Gold dining too. Of course, there is always 24-hour room service. If that can't fill you up, there are 11 other specialty dining options you can try, including Jamie's Italian by Jamie Oliver, The Hot Pot, and Teppanyaki.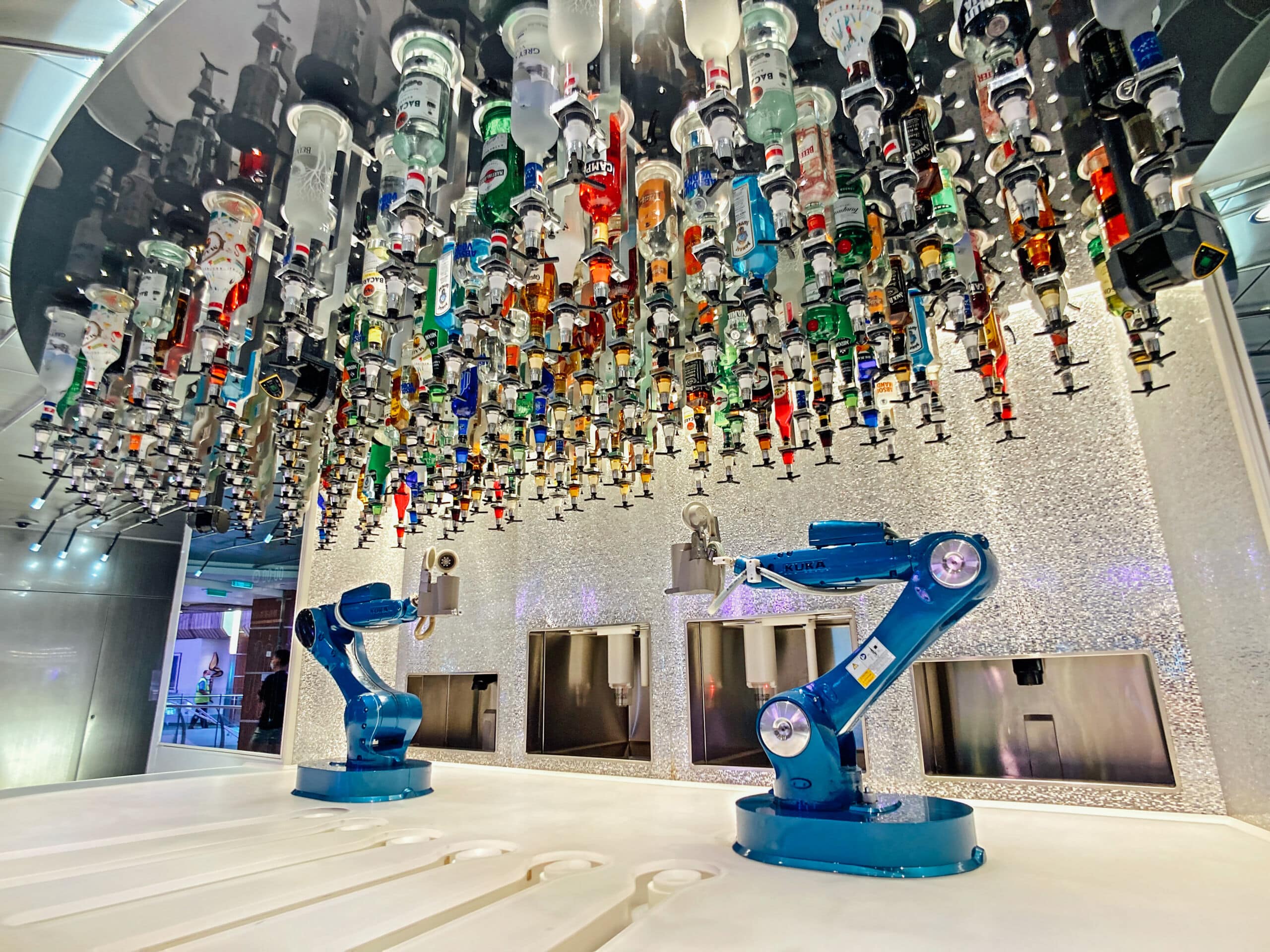 Spectrum's crowning escape for travelling families is the largest Ultimate Family Suite! Let your kids roam free in two stories of expansive accommodation and you don't even have to leave you to enjoy the thrills. Start your day by sliding down the in-suite slide, then spend time in the private game room. For a bit of activity, scale your very own rock climbing wall set out on the balcony above the waves. There are also some perks for the parents like the private balcony jacuzzi and luxurious spa-like Master Bathroom. Continue to make unforgettable memories in the private cinema that doubles as the perfect karaoke venue.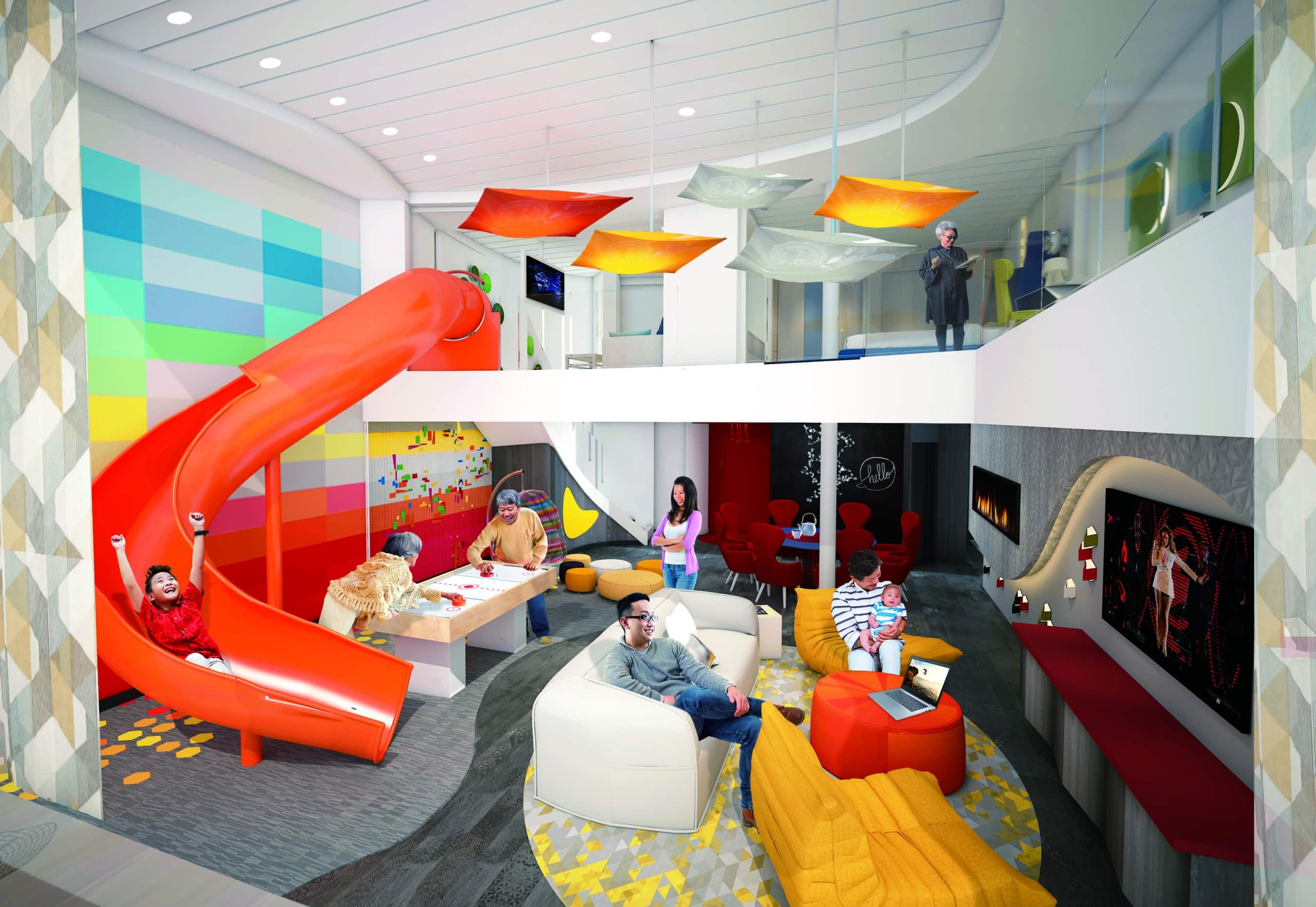 The Ultimate Family Suite has enough thrills to make your holiday unforgettable | Credit: Royal Caribbean Cruise Line
Do our product specialists' top picks sound interesting to you? Make your way to our Matta Fair KL booth (Hall 9, Level 3, Booth 3B33) to get the best deals! 
ARE YOU EXCITED FOR MATTA FAIR 2023?
You may also be interested in: