Many have heard of the Balkans, but very few know about the place. It's not a country, but a region – like a union – that consist of eleven countries. The number of countries that are considered Balkan is debatable, but officially, there are 11.
The Balkans include Albania, Moldova, Bosnia and Herzegovina, Bulgaria, Croatia, Kosovo, Montenegro, North Macedonia, Romania, Serbia, and Slovenia. These 11 countries offer very different cultures, scenery, historical sites and adventures. Slovenia is often left out because it's at the border. Some say Greece and Turkey but they are arguably not on the list. However, these countries are definitely the trending destinations for 2023.
Located in south-eastern Europe, The Balkans – also called Balkan Peninsula – is one of Europe's three great southern peninsulas. The name is derived from the Balkan Mountains that stretch throughout the entire of Bulgaria. Adventurers from around the world love doing road trips across the countries in the Balkans, which usually takes a month or even more. It's totally worth it as there is plenty to see in each country in the Balkans.
When you are planning your Balkan trip – the best way to get into the region is by flying. We'd suggest Moldova so you can work your way down to Slovenia. European budget airlines, like Wizz Air, connect the many countries within the Balkans. Looking for an inexpensive flight shouldn't be a problem. Additionally, there are plenty of Balkan tour packages which you can consider.
That being said, you might miss the phenomenal scenery if you fly around the region thus travelling by train or bus is still the best way to capture the essence of the Balkans. Nevertheless, there are amazing spots within the 11 countries, that you wouldn't want to miss. This guide can take all adventurous travellers to the places less explored within the Balkans, so pack your backpacks and lace up your sneakers, as we take you for a ride.
balkan trip Guide
#1 Expect these incredible spots in Albania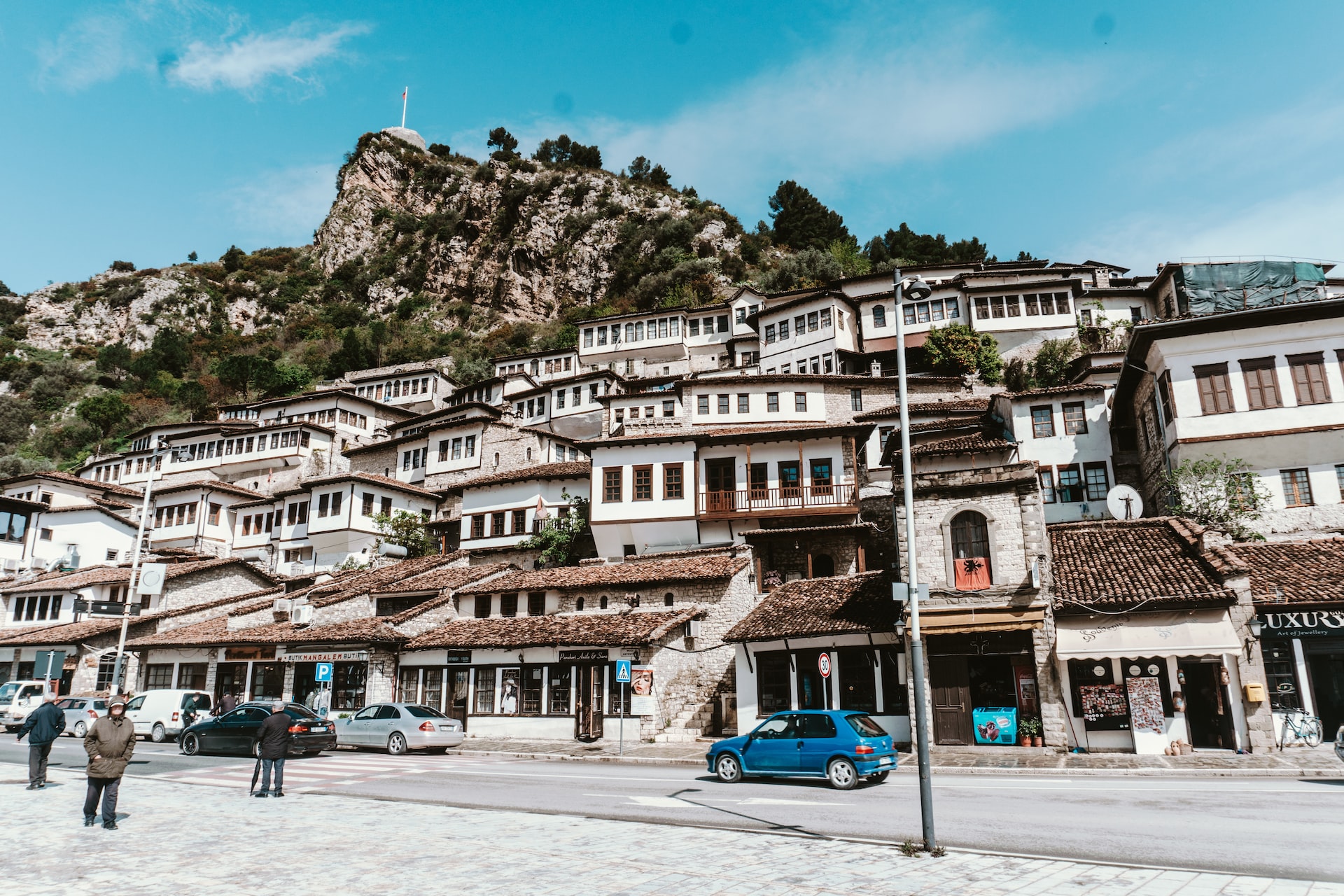 Berat, the City of a Thousand Windows
The city of Berat is located in the south-central of Albania and is known for its historic architecture and scenic beauty. Berat is a UNESCO World Heritage site and was once upon a time the most important Albanian city during the Ottoman era. The city was also a major craft centre that specializes in wood carving. Today, Berat is one of the best-preserved Ottoman cities in the Balkans.
The traditional Balkan-style houses are what made the city so unique. They are built at the side of the hill, based on where the 13th-century Berat Castle is situated. These houses have grounds made of stones and large wooden windows, and a view so spectacular as those you see in fairy tale storybooks.
Flat Stone Roofs of the Gjirokastër Old Town
Also a UNESCO World Heritage site, Gjirokastër has Ottoman-era stone architecture. Most of the houses are made entirely of stones, even the roofs. It's extremely rare to see the entire city mainly built on 19th-century stones, and walking around the city is safe and relaxing. Do check out the museum houses – real houses preserved to show you what it is really like on the inside.
Soak in the Benja Hot Springs
Architecture aside, you should pay Benja hot springs a visit for some me-time. There are the Benja Thermal Baths that are derived from the geothermal waters near Përmet, and the heated water flows down the river. On a cold evening, it will be extremely relaxing to soak in the hot water with a mug of hot cocoa or tea. According to the locals, they also believe that the water contains various healing properties.
Catch Your Breath at Gjipe Beach
Between Dhermi and Himara lies Gjipe Beach, located on the Albanian Riviera. It's a serene and breathtaking beach that is surrounded by towering rock formations, which also made accessing the beach a tad bit complicated, but possible.
Alternatively, you can ride in the cable car and get the best view of the whole of Tirana city. When you get to the top, plan a lovely dinner at the restaurant which serves local food with a charming view of the sunset. Besides, there are plenty of hiking areas for the adventurous ones if a slow cable car ride is not your cup of tea.
#2 Don't miss these spots in Moldova
Chisinau, the capital city of Moldova
If you are a big fan of nature, the large green spots and parks would be right up your alley. Chisinau is a city with lots of space and countless art galleries, historical buildings, restaurants, bars and nightclubs, casinos and spas. When visiting the city, you should definitely visit Pushkin Park and the orange pyramid at the World War II memorial, and the art market around the same area.
Quench Your Thirst at Cricova Winery
Fun fact: Cricova Winery is legit the second-largest underground winery in the world. It comprises the unique tunnel system that was built in the 15th century when limestone was used to make Chisinau. Also, it has 120 kilometres of complex roadways above ground.
Get Your Cognac Fix at Kvint
Love cognac? Who doesn't? At Kvint, you can treat yourself to a bottle of Europe's best cognac. Since 1897, Kvint has been making high-quality cognac that locals and travellers couldn't resist. Sign up for a tasting session and take a tour around the area, where they produce ten million litres of cognac a year.
History is Fun at Tipova Monastery
Head over to Tipova Monastery and its three main complexes, which were dug out of the rocks along the Dniestr River's banks. Besides, you can also hike the nearby hill, jump into the waterfall and visit the cave where actual monks lived. It was said that the cave used to be home to over 700 monks, but now there are only about 20 monks living in that cave.
#3 Bosnia and Herzegovina has Plenty to Offer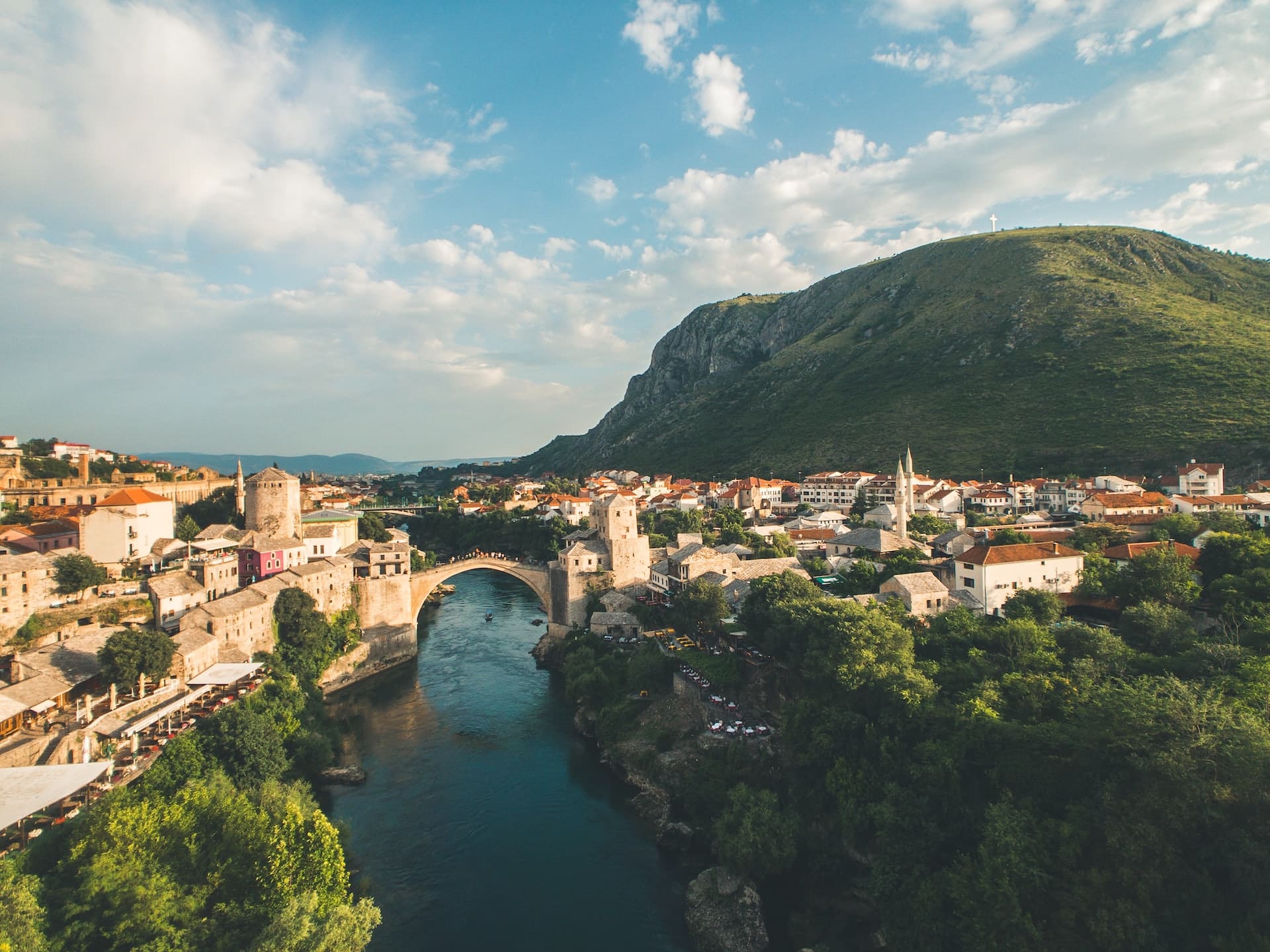 Go Rafting at the Tara Canyon
The deepest and longest canyon goes to the Tara Canyon, which was naturally carved by the Tara River. It also acts as a border between Bosnia and Herzegovina, and Montenegro.
Laying 78km long and 1,300m at its deepest, this canyon houses high cliffs, over 80 caves, and sandy beaches with beautiful pebbles. It is, of course, also listed as a UNESCO World Heritage Site.
Tara Canyon comes with crystal-clear blue water, sheer cliffs and rapids, making it one of the best places for white water rafting. If you are interested, head to Tara Canyon around May and June as the waters are high during that period.
Relax at Kravica Waterfall
If you're looking for something a little bit more relaxing, then you should head to Kravica Waterfall. It stands 25 metres high and is also separated into more than 20 tufa cascades, so you can just dip in the cool waters, swim and even have a relaxing picnic.
#4 Here's What to Expect in Bulgaria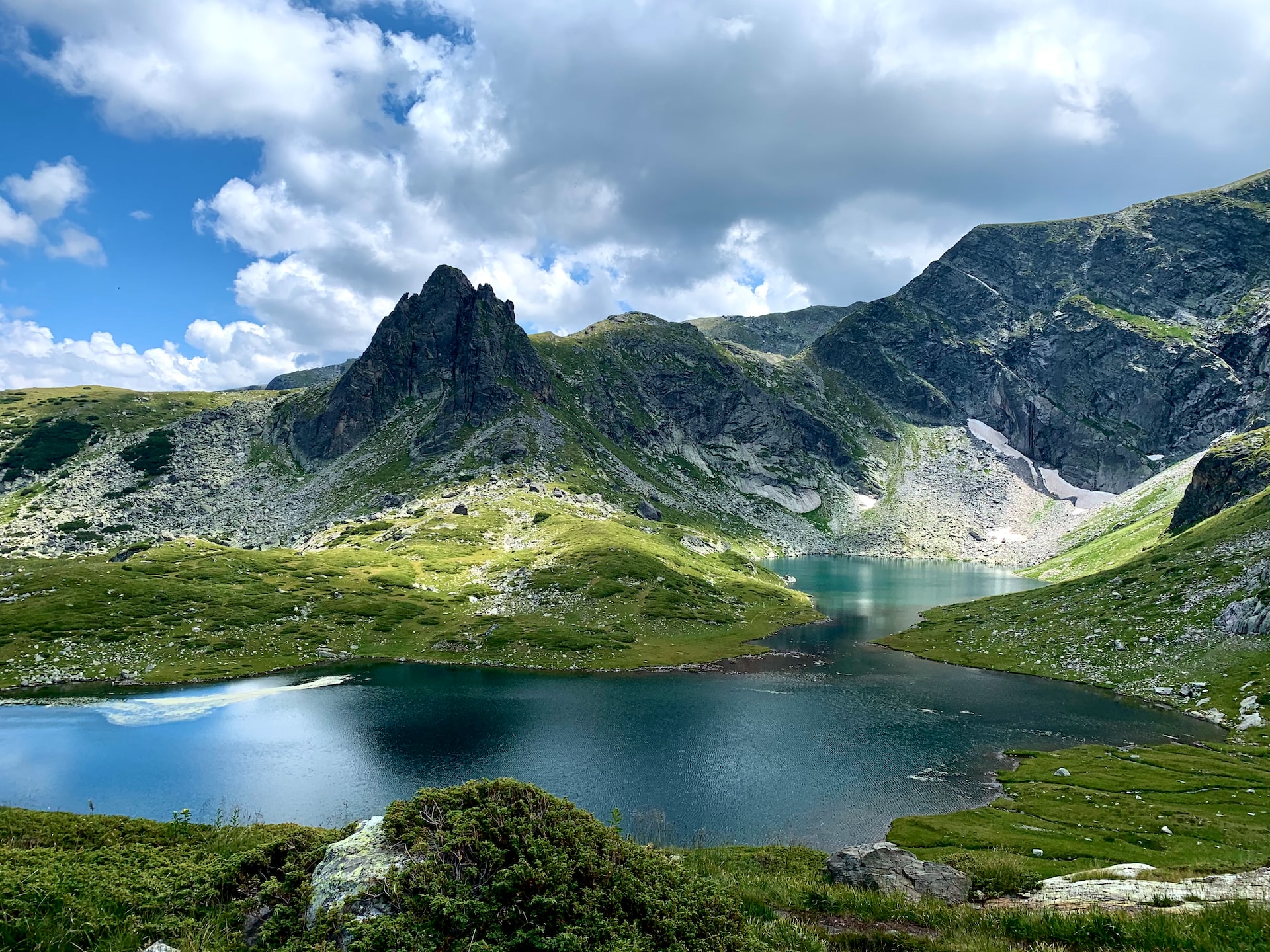 Visit The Rila Monastery
Just like most spots in the Balkans, the Rila Monastery is also listed as a World Heritage Site equipped with a graceful Balkan mountains backdrop. According to the locals and most travellers, the air at Rila Monastery could be the cleanest on the planet. There are guided tours that you can take to go around and learn about its history. At the galleries, check out the old kitchen, the collection of weapons, and art from different eras.
Spend Some Time In Bourgas
Bourgas is mainly used as a transit point for non-diving tourists, usually for smaller and private resorts. It is also the second-largest Bulgarian city along the Black Sea with a popular diving scene.
#5 Soak in the Beauty of Croatia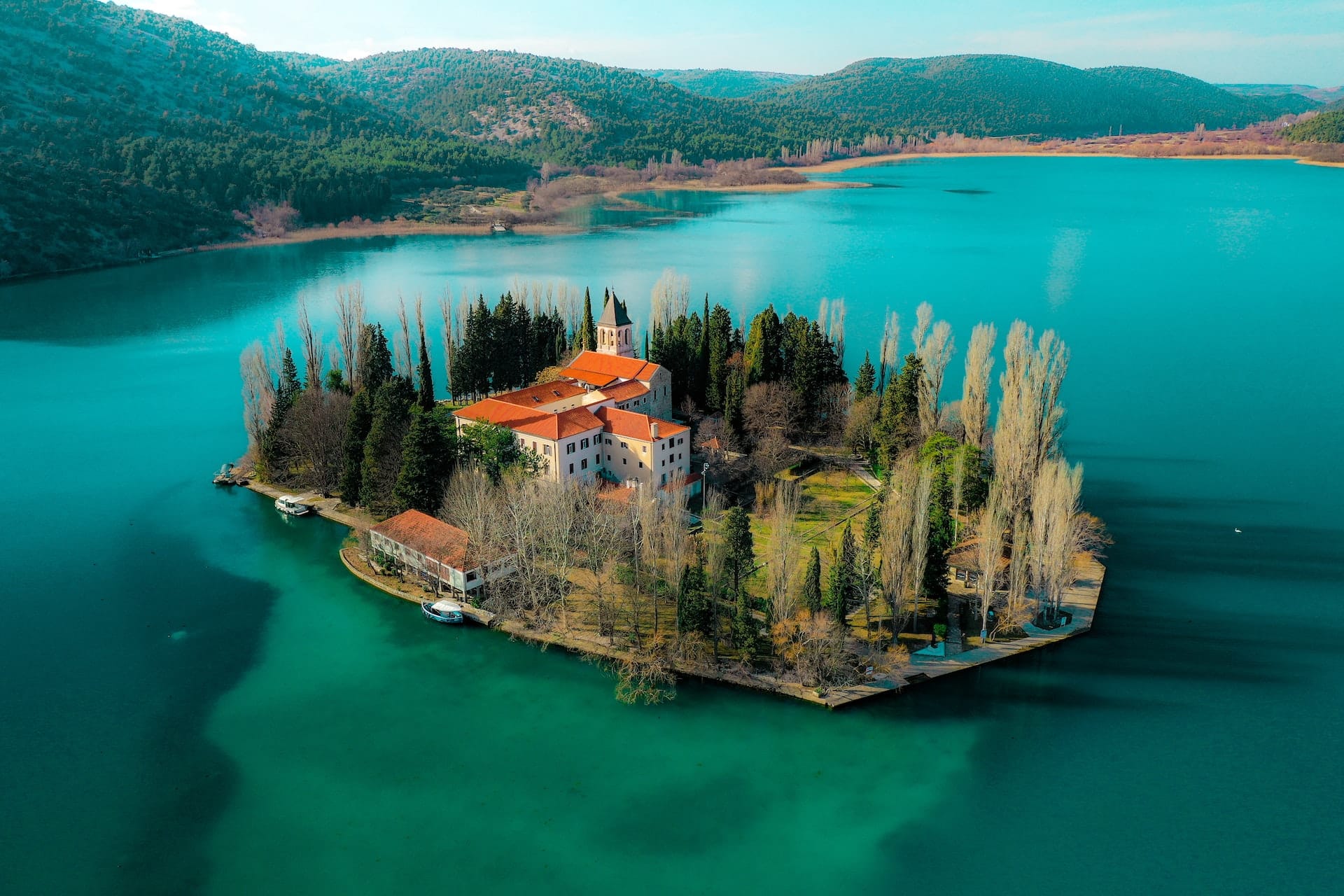 Visit the Blue Cave on Bisevo Island
Immerse yourself in a cosy, small cave on Bisevo Island that's surrounded by natural blue light. Its waters shine bright while the surface shimmers in silver and it's extremely phenomenal for photos. Also known as the Blue Cave, it's nearby the island of Vis and getting there is a breeze.
Get In Touch with Nature at Plitvice Lakes National Park
There are so many spots to visit in Croatia and Plitvice Lakes National Park should be on top of your list. Also, a UNESCO World Heritage Site, Plitvice Lakes National Park hugs 16 extraordinary turquoise lakes, over 90 waterfalls, and plenty of hiking trails for adventurers. You can also opt for a boat tour to get a better view of the entire place.
#6 Kosovo is a Thing of Beauty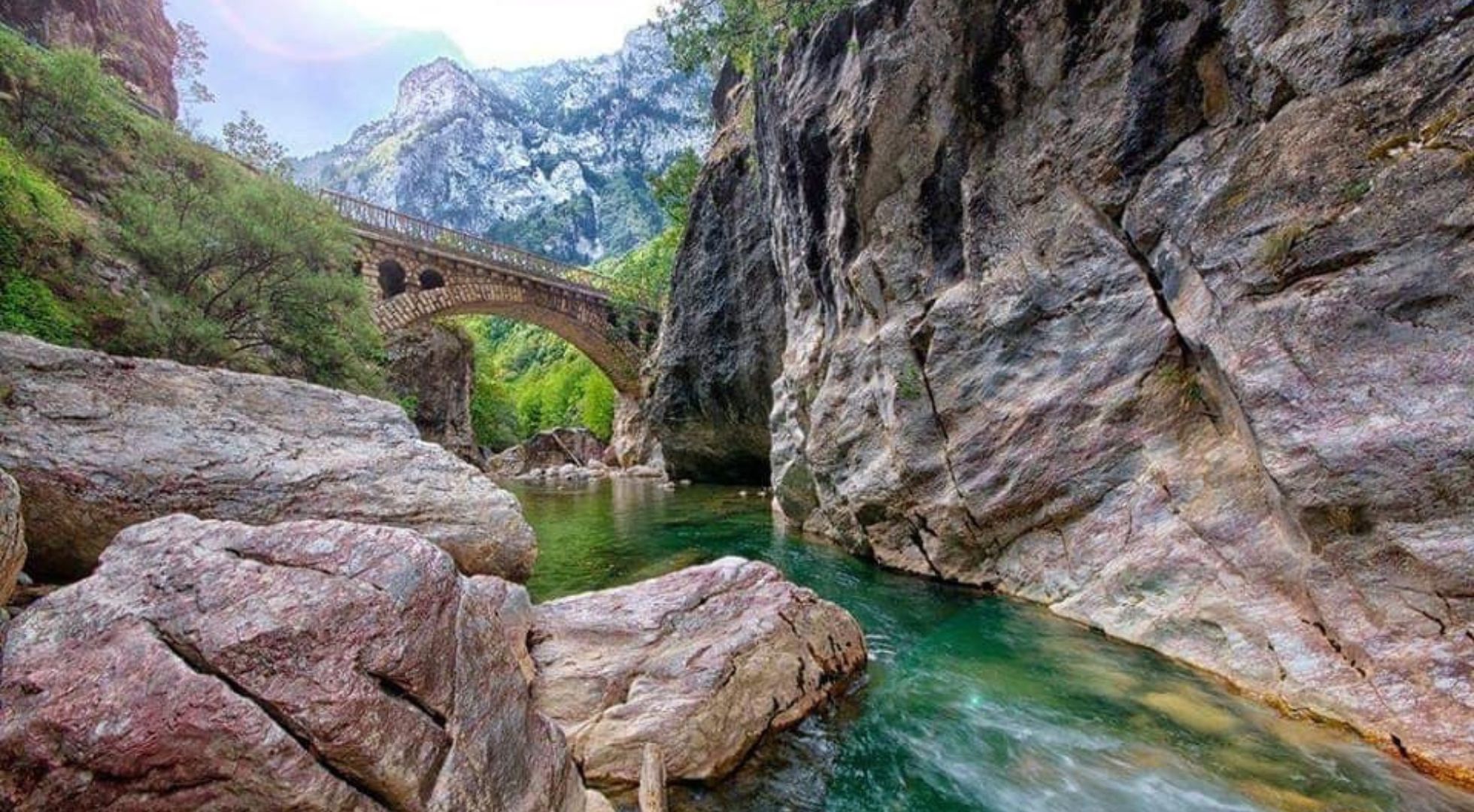 A clear, green stream flowed calmly below a vintage bridge in Kosovo. | Credit: viewkosova.com
You'll Be Blown Away BY the Marble Cave 
A true masterpiece, the Marble Cave is pretty well-known by the locals but most of it is still unexplored. There are 25 lakes in the cave's lowest level, and some of them are as deep as 10 metres. The Marble Cave is a must-visit and is located just 20km from Pristina.
Hike in the Beauty of Rugova Valley
All hikers alike from all over the world love to explore Rugova Valley. The ultimate hike, called 'Peaks of the Balkans', usually takes 10-13 days to reach the top. Also, the hike will include exploring the mountains of Albania, Kosovo and Montenegro apart from Kosovo. While on your hike and when you reach the Montenegrin border, be sure to check out Lake Kisko and its crystal-clear waters.
Rugova Valley is a stretched mountain range so huge that it can contain waterfalls and lakes. It is also located in the heart of Dukagjini – northwestern Kosovo – and covers an area of 32,000 hectares.
#7 History Lessons at Montenegro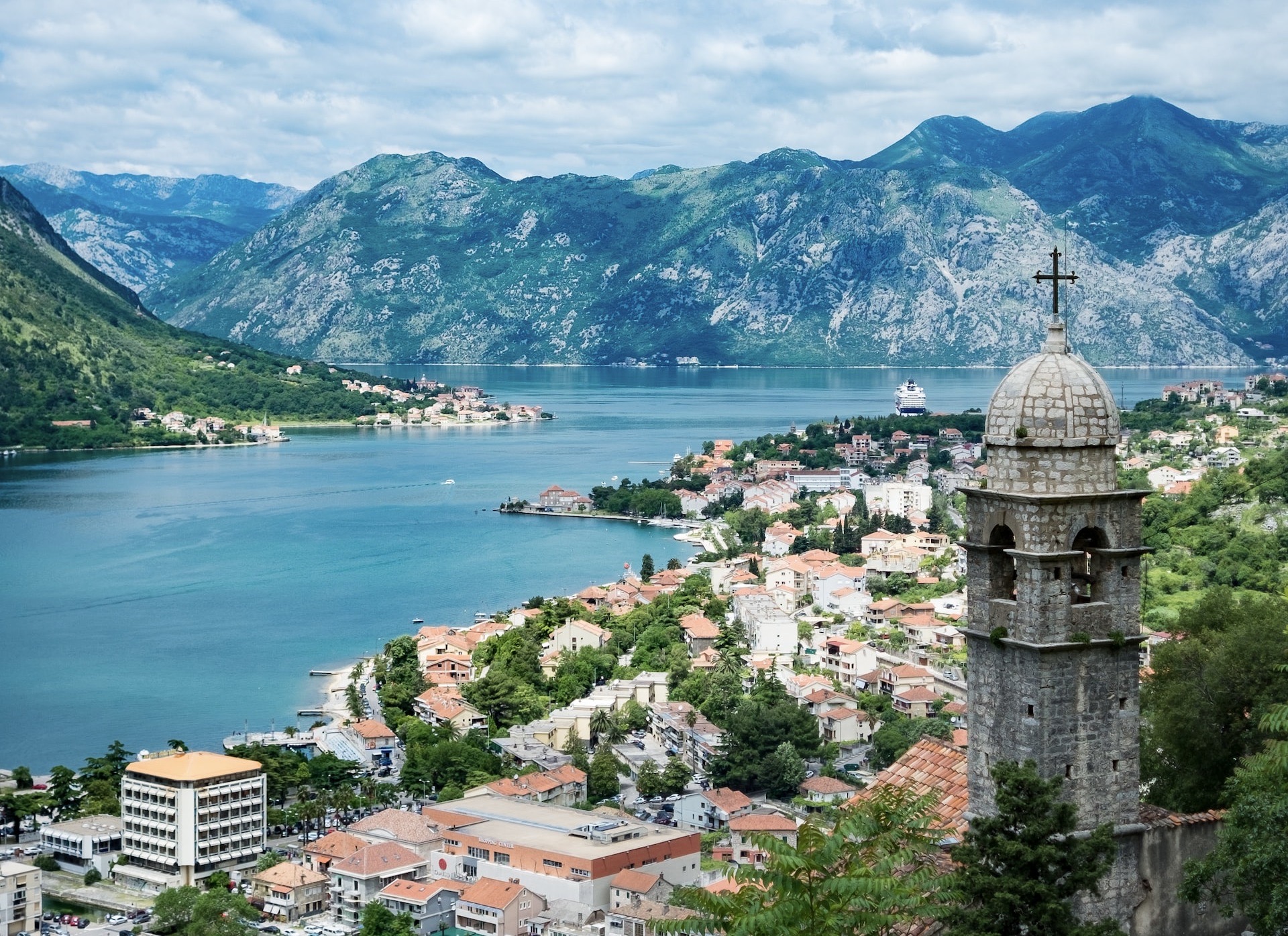 Extend Your History Knowledge at Stari Bar
Nope, it's not a bar, but an area of historical ruins that's located in the southeast of Montenegro. It used to be occupied by the Venetians, Serbians, and Hungarians. Today, there's still a small population of people left in this old city, and you can visit the area and learn about its culture and history. Do check out the stone fortress in the mountainous village. It was once abandoned for a long time before the locals discovered it.
Enjoy the Rich Culture of Herceg Novi
One place in Montenegro you need to stop by is Herceg Novi, an area that is heavily influenced by a variety of countries and cultures. It's also considered one of the earliest settlements along the Adriatic. It was once occupied by the Roman Empire before being taken over by the Serbians, Bosnians, Turks, Venetians, and even the French. Today, it's a sanctuary for all locals and travellers alike.
Get Active at Crno Lake
This outstanding lake is the gem of Montenegro. Also known as Black Lake in English, Crno Lake rests at the foot of Mount Durmitor, which is near Žabljak town. Crno Lake is the largest glacier lake in the Durmitor area and it has plenty of activities organised all year round.
#8 Shop Till You Drop at North Macedonia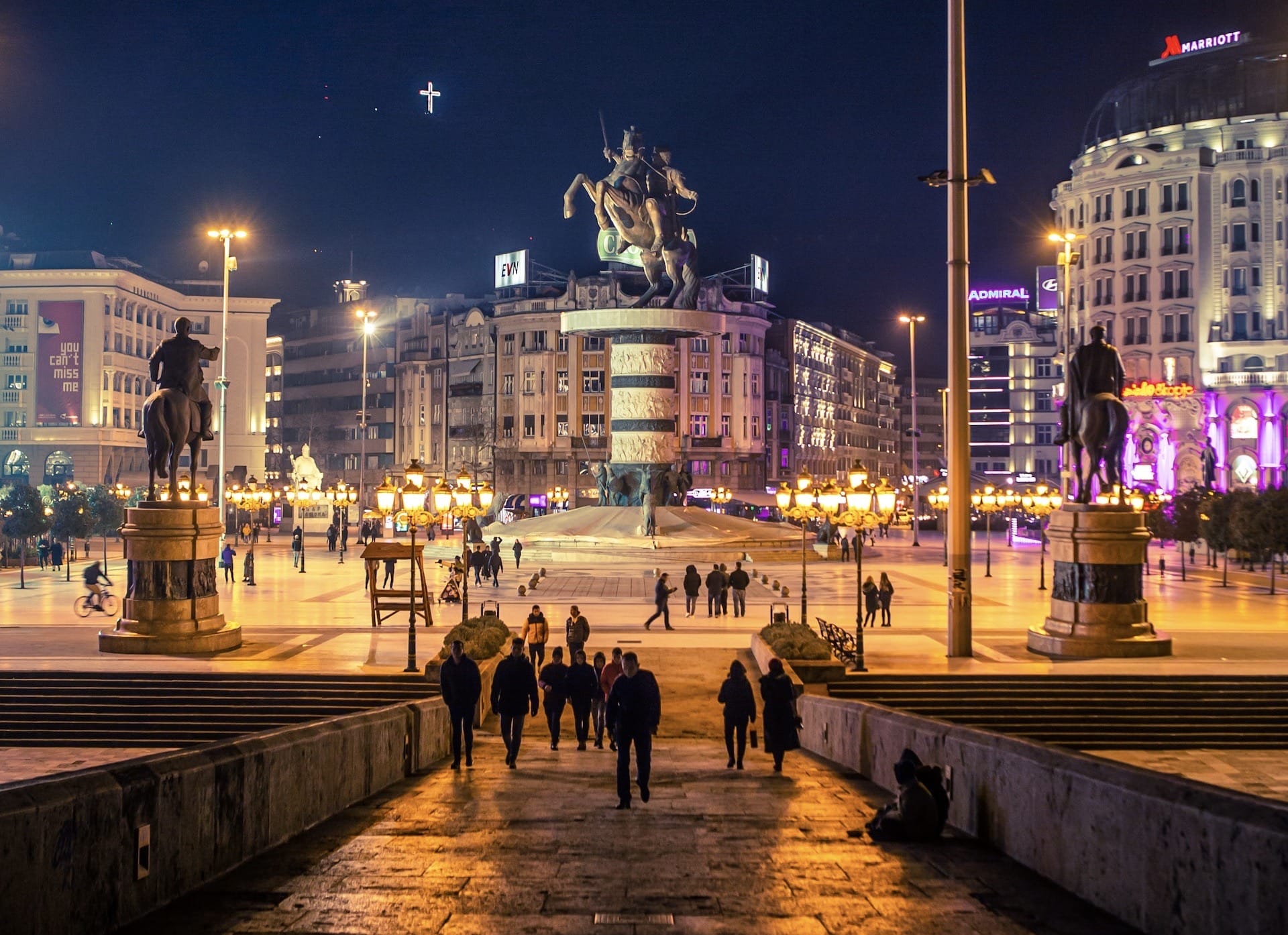 Build Your Vintage Collection at The Old Bazaar
Let's give nature a rest and start shopping at North Macedonia's The Old Bazaar for a change. It has a vintage ambience thanks to the footprint that the Ottoman era left. Over here, you can find plenty of things to buy like traditional handicrafts, attend art workshops and eat scrumptious local food.
Get Hiking at Canyon Matka
Sadly, for a beauty like the Canyon Matka, it's under-visited even for hikers. The canyon has cliffs, making it interesting yet challenging for hikers. When on top, you'll get to see clear, green waters and a river-slash-lake that is perfect for boat rides and even kayaking.
Snap Alluring Pictures at THE Springs of Lake Ohrid
You can only get to the springs of Lake Ohrid by boat and it's by far one of the most remarkable spots in North Macedonia. Also, this lake connects to Prespa Lake, where one pocket of water spills to the next one, creating a magnificent view that's perfect for your Instagram.
#9 Romania's Spectacular Views Will Take Your Breath Away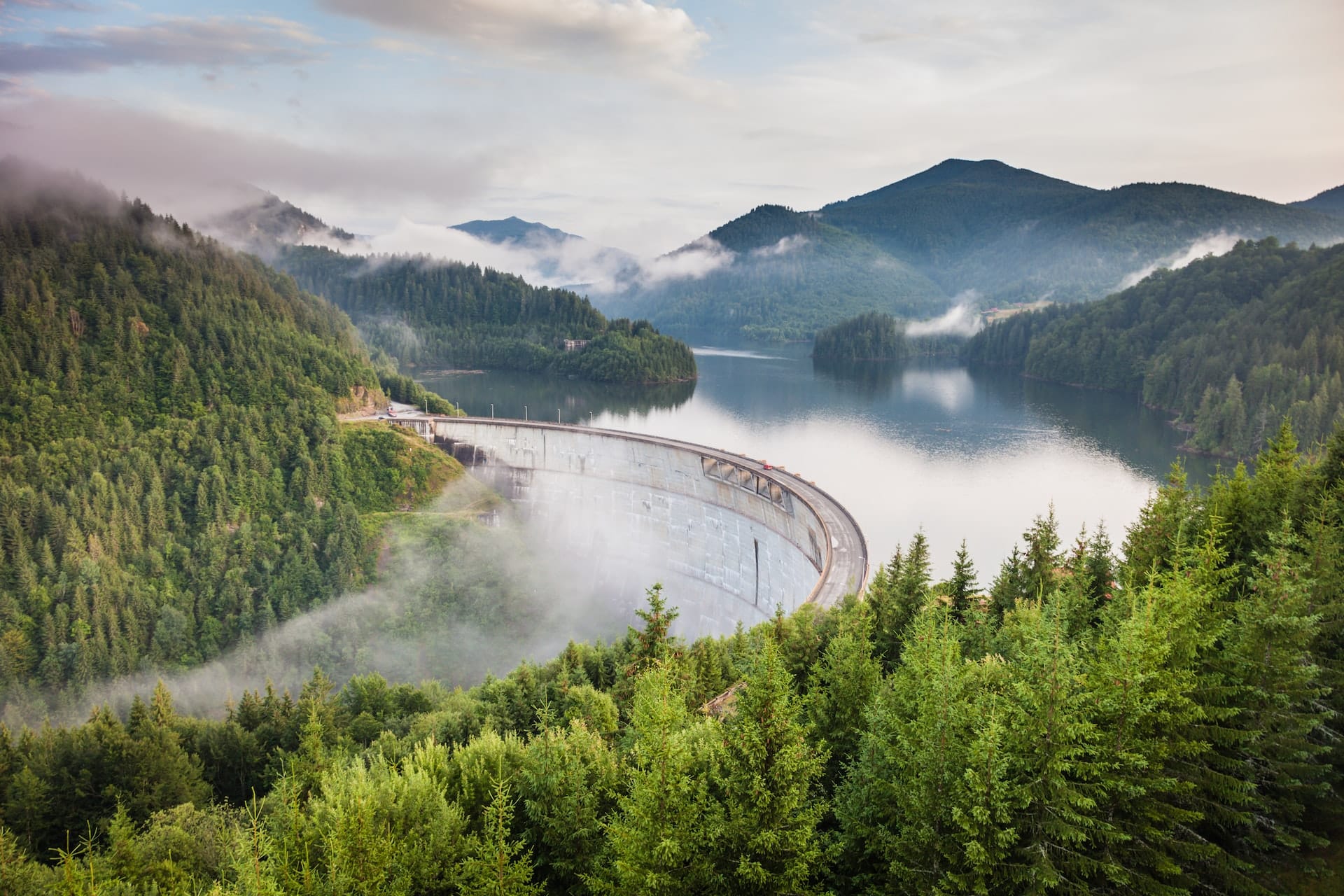 Dracula's Castle in Transylvania: Bran Castle
You've heard it all the time: The Bran Castle, Dracula's Castle in Transylvania is one of the most popular tourist spots. It's an important medieval fortress, home to Romania's Queen Mary and of course, the home for vampire Count Dracula.
Enjoy a slow and picturesque Steam Train ride
Have a relaxing day and go on a vintage steam train ride to soak in the beauty of Romania. This slow train – moving at only 30-50 kph – will put you in a calm mood as it passes through spectacular natural spots that are not accessible in any other way.
Look for the Mocanita Steam Train on Vaser Valley in the North-Western region of Maramures. It's a three-hour long train ride and it will go through hills, valleys and woodlands.
#10 There's So Much More to Serbia Than Just Sceneries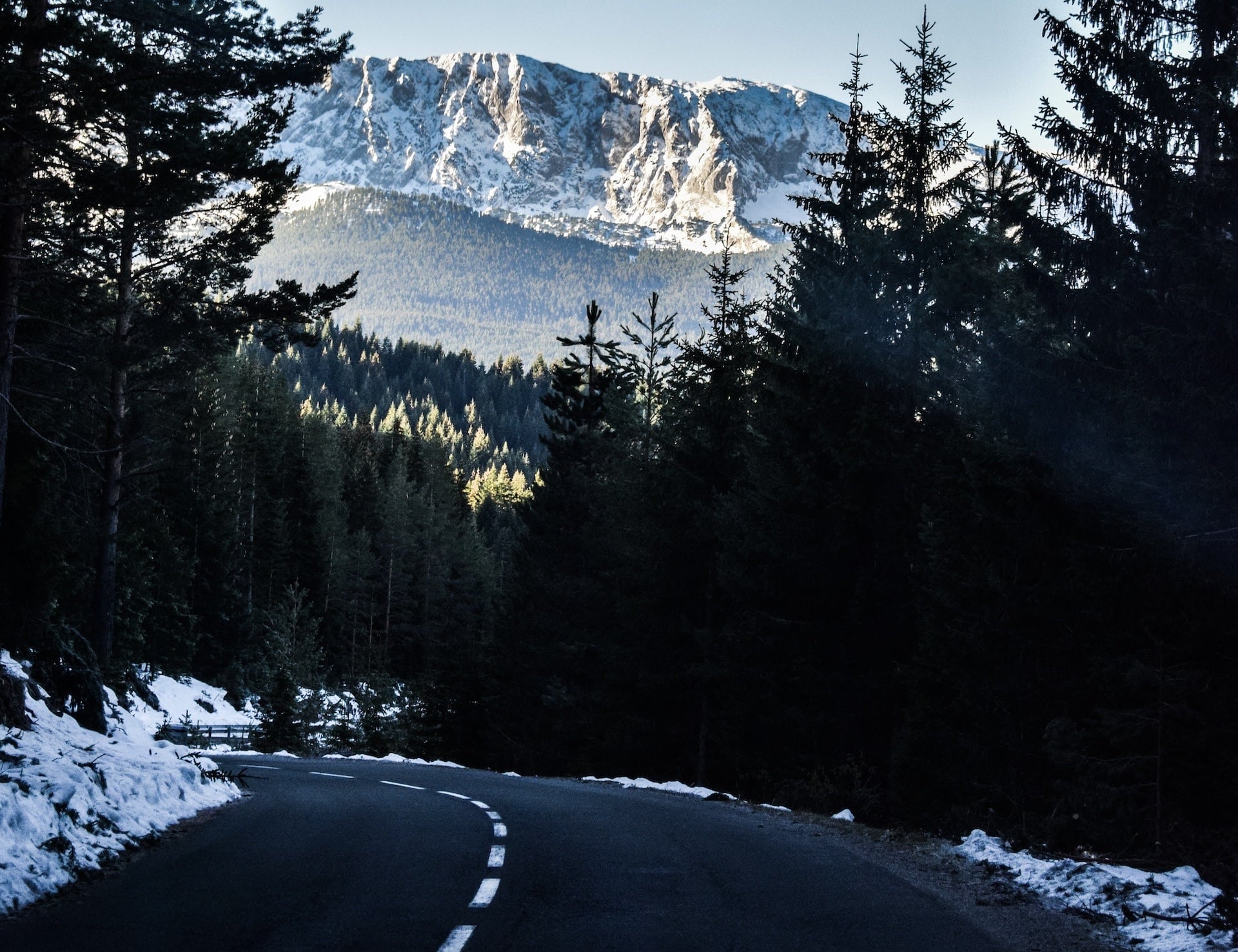 Savour a Balkan Mountain Scenery at Zaovine
When you arrive in Serbia, first head on to Zaovine to take a good overall look at what the country has to offer. The scenery is set off by the green vision that covers the land, and you'll also spot the Beli Rzav River and the Sklopovi Gorge. Also, the Balkan mountain is home to over 600 species of flora and fauna.
Visit an OPEN-AIR Museum in Zlatibor
Understand more about Serbian 19th-century life in the Sirogojno Open Air Museum. The air is clean and fresh, and you can wander around the hillside area and explore the unique wooden houses that make up the rest of the landscape.
Go Back in Time TO Belgrade Fortress
Another place with exceptional views of the whole city of Belgrade. The Belgrade Fortress also has museums and parks in the area where your family enjoy and spends some time with each other. Other than that, you can explore the area and learn about its history and culture.
#11 Include Slovenia In Your Eastern Europe Travel Itinerary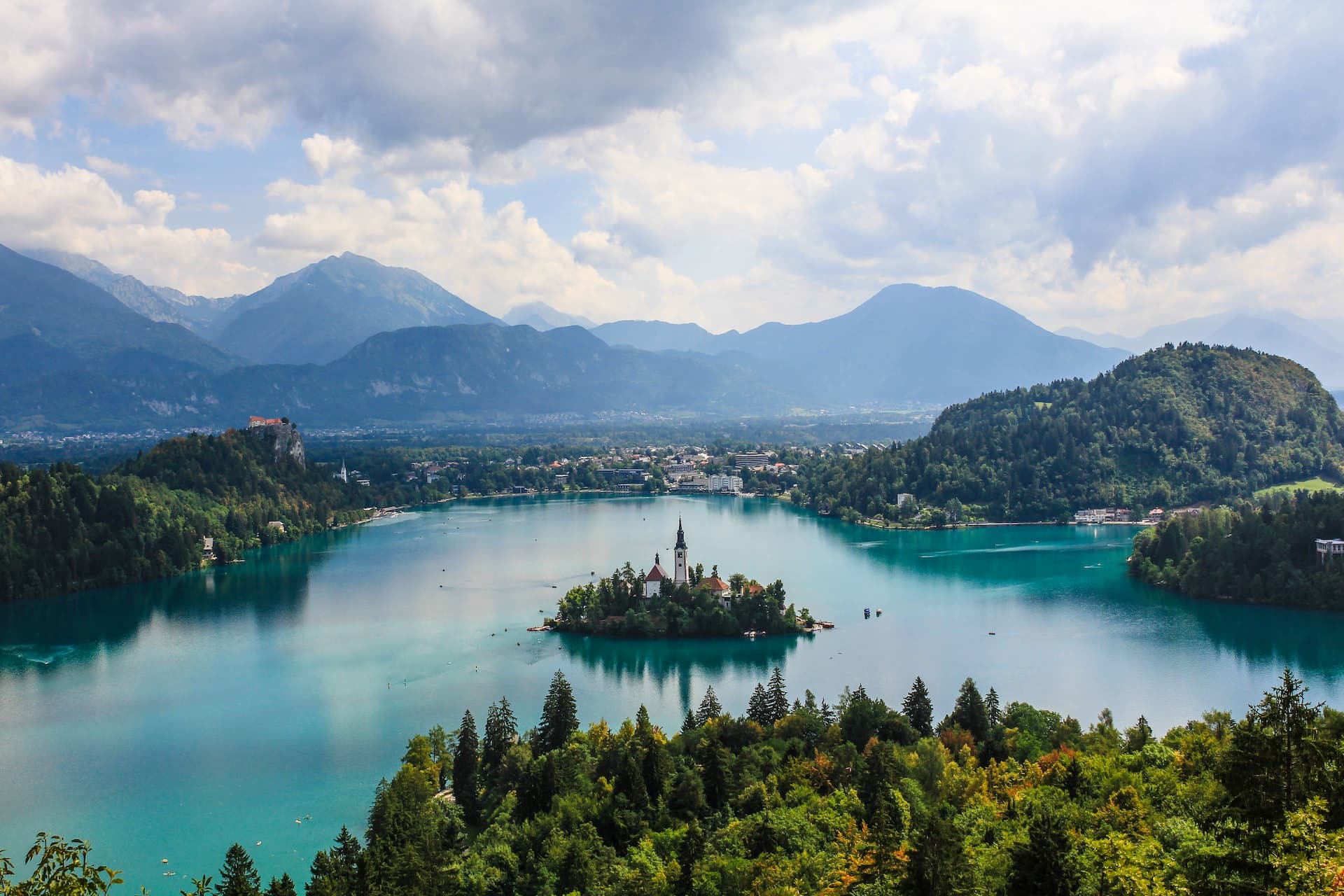 Hike the Tolmin Gorge Trail
Head over to Tolmin Gorge Trail as soon as you touch down in Slovenia. Fill your lungs with fresh air and enjoy the landscape it has to offer. Tolmin Gorge Trail is located at the south end of the Triglav National Park and is an approximately 1.2-mile walk through flowing rivers, moss-covered rock formations, dark tunnels and lush canyons.
Cool Down at Pericnik Waterfall
One of Slovenia's proudest, the Pericnik Waterfall is the tallest in the country and is tucked away inside the Triglav National Park. There are actually two individual falls – a high and a lower one. The higher fall is ironically the shorter one, standing at a height of just 52 feet. Whereas, the lower one stands at 171 feet.
Try Rafting for Beginners at Soca River
If you have always longed to try river rafting then you should head to Soca. It's surrounded by steep canyon walls and green forests, making the area look cosy and fun. Once you're in the water, you will not want to leave until three hours later. Longer if you are a veteran river rafter.
The City of Ptuj has a Rich History You'll Want to Know About
After getting your fill of nature, experience Slovenian city life in the historical town of Ptuj. The locals claimed that Ptuj is one of the most alluring cities in the whole of Eastern Europe with red medieval roofs and winding cobblestone alleys. You're recommended to spend a few days in Ptuj to fully soak in its beautiful traditional Slovenian culture.
Learn More About Slovenia through Skocjan Caves
There are many karst cave systems in Slovenia but Skocjan Caves definitely stands out the most. It's one of the largest underground caves in the world with numerous, large indoor chambers. Also, you can opt to hike through Skocjan Caves. It's advisable to hire a tour guide to take you through the hike as you can easily get lost there.
DISCOVER THE BALKANS AND THE COUNTRIES WITHIN, WITH THE BEST Balkan Tour Packages!
You may also be interested in: