Longing to slow down the pace of life? Leave your busyness aside as you holiday uber-luxe style on famed European rivers? Embrace pure relaxation as you marvel at the ever-changing scenery? Visit culturally-rich countries and see their centuries-old wonders when you dock?
If all that ticks your boxes, then a boutique river cruise is a special travel experience for you. Sail onboard a magnificent yet intimate ship with an itinerary that will take you to wondrous cities, quaint villages and spectacular landscapes.
While it's still quite an uncommon style of holidaying here in Malaysia, if you speak to people who have gone on European river cruises, you will more likely than not hear rave reviews of the entire experience and how it should be on every single person's bucket list.
River Cruising 2023 – An Account of A 8-Day Enchanting Danube River Cruise with Uniworld
In this article, we get to speak with Jovina Tan who, along with her mum, were guests onboard the award-winning Uniworld line of amazing boutique ships. They thoroughly enjoyed the 8-day Enchanting Danube cruise that took them through 4 European countries; starting from dynamic Budapest, imperial Vienna, into Salzburg and all the way to Passau.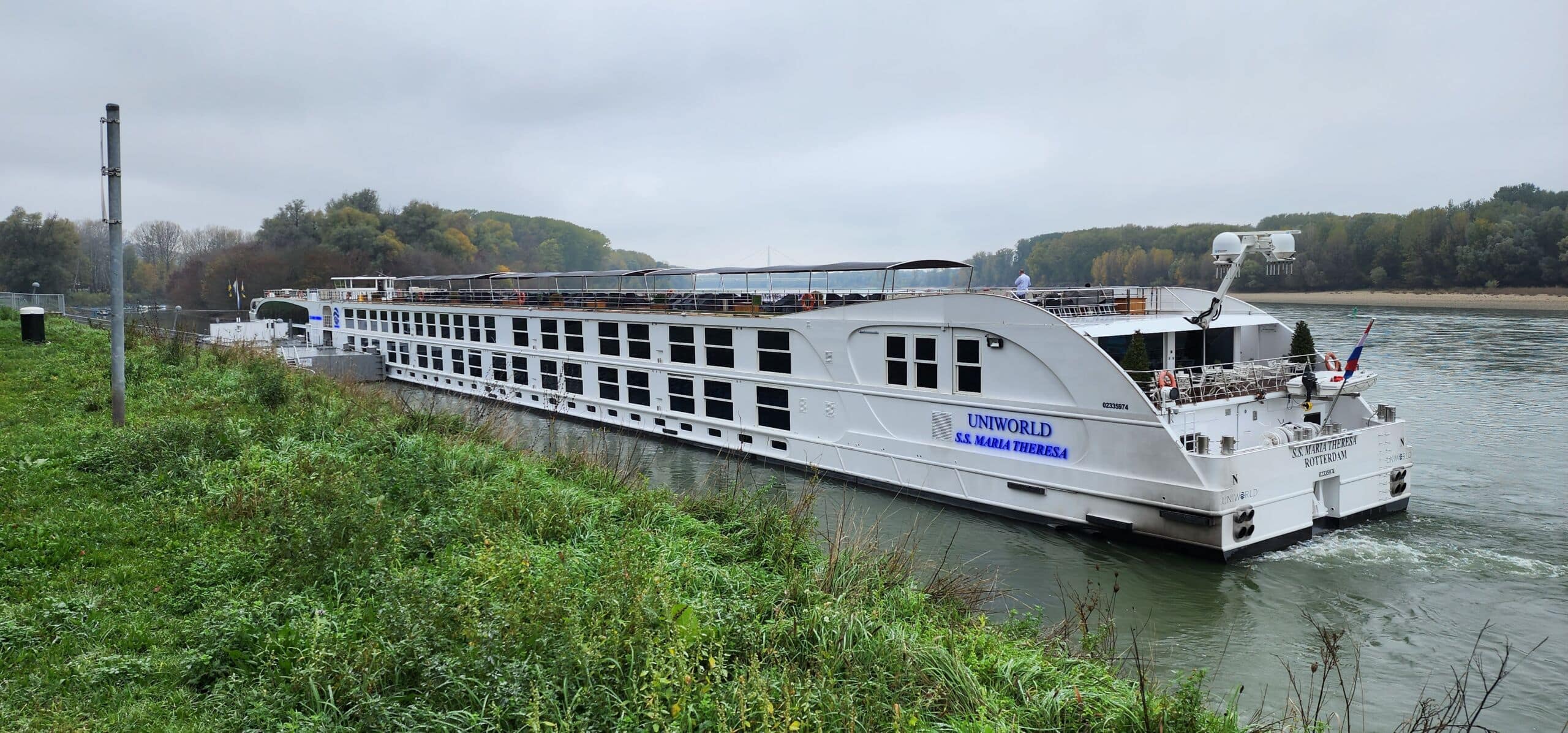 Read on to find out why your ultimate luxe adventure for this year should be river cruising 2023.
1. Smaller Scale, Greater Intimacy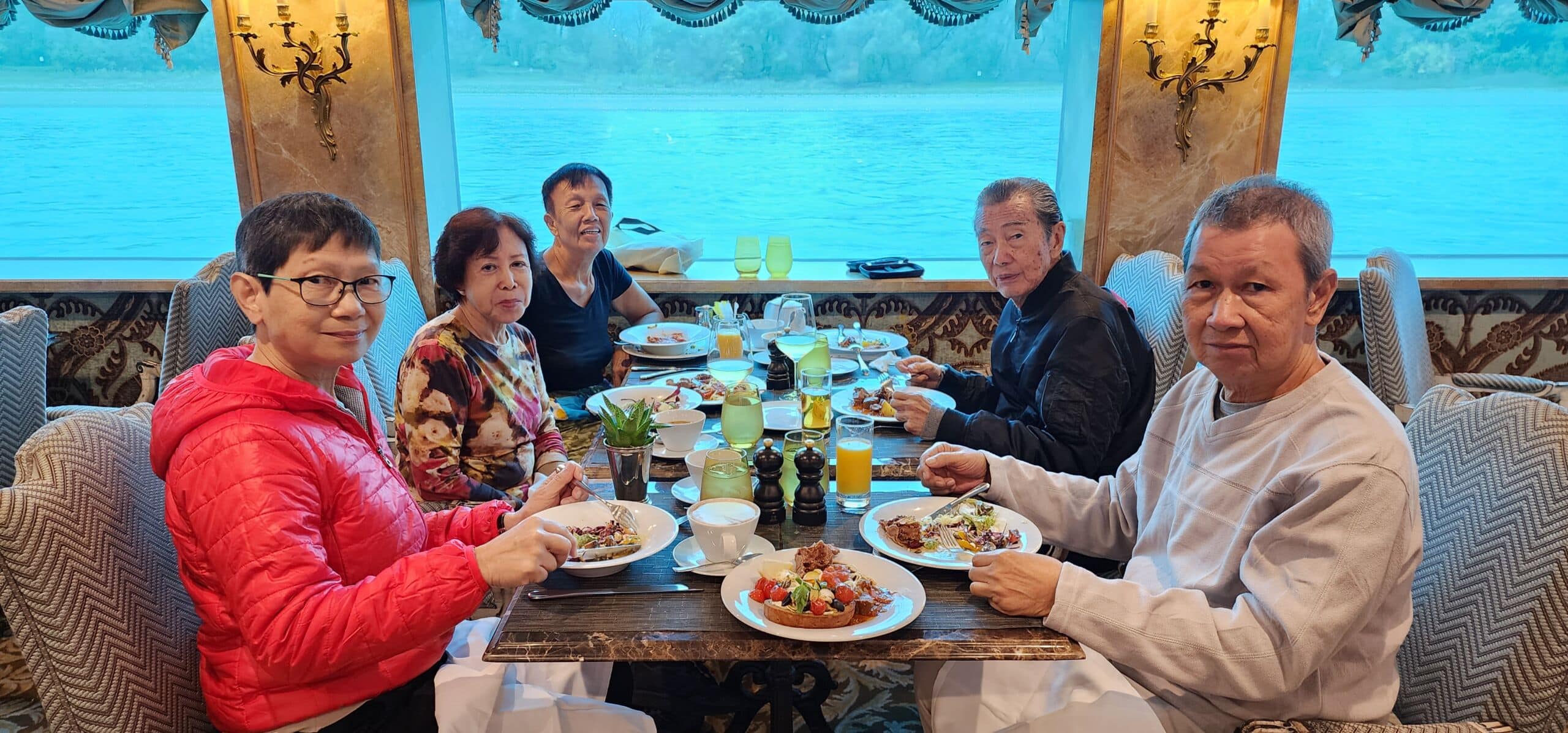 Think of ginormous ocean cruises with thousands of passengers, shops, cinemas and some even go-kart racing tracks. River cruises are the antithesis of that, offering an exclusive, luxe experience minus the throngs of people onboard.
Jovina tells us "Checking in was a breezy relaxing process and already we were addressed politely by name by the check-in staff. There were maybe 80 to 100 passengers on board and the passenger-to-staff ratio was around 1:2 ( meaning one staff per two passengers ) which meant that the customer service was always super-attentive and personal. Our housekeeping was always done by the same lady; not only was she meticulous and exceptional, but she also had great attention to detail. When she noticed we initially requested an additional three towels, she continued to provide that throughout the trip."
(Jovina's mother was so duly impressed by the exceptional service rendered that she generously tipped the housekeeping lady even though gratuities are already taken care of as part of the cruise's all-inclusive package).
Another example of this was when one of the nights when Jovina's Asian hunger pangs struck. She made a request for fried rice from the kitchen and the chef not just acceded but added the fried rice to the buffet meal for that day for all to enjoy.
Also, contrary to ocean cruises where you may be required to dress up formally for dinners, European river cruise meal times is a relatively informal affair, which can put passengers more at ease, and makes it easier for them to make new friends.
2. Love for Luxe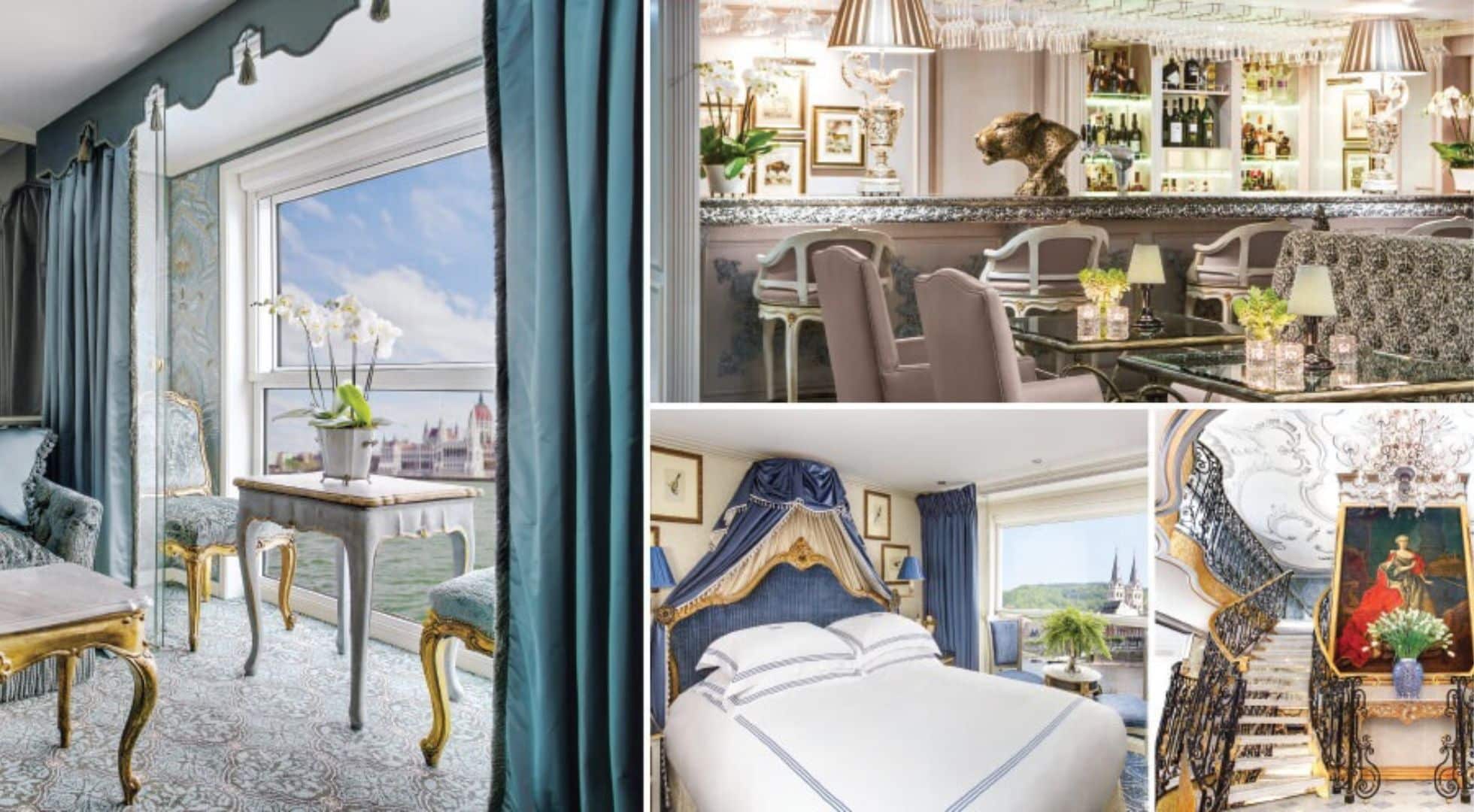 "Pure luxury on water" describes the Uniworld ship Jovina and her mum cruised on, which was also awarded "Best New River Ship" by Cruise Critic editors. In addition to that accolade, Uniworld has also been voted #1 Top River Cruise Line for Families by Travel + Leisure magazine in 2021.
The epitome of European luxury travel, the S.S. Maria Theresa is exquisite with beautiful artworks, furnishings and finishings that will delight aficionados of history, music and art. Whilst all rooms have beds from Savoir® of England, bedmakers to the world's finest hotels that are draped in the highest quality linens and a fluffy duvet, the marble bathrooms are equipped with luxe Asprey bath and body products, plush towels, towel warmers, cosy bathrobes and slippers.
3. a river cruise is All-Inclusive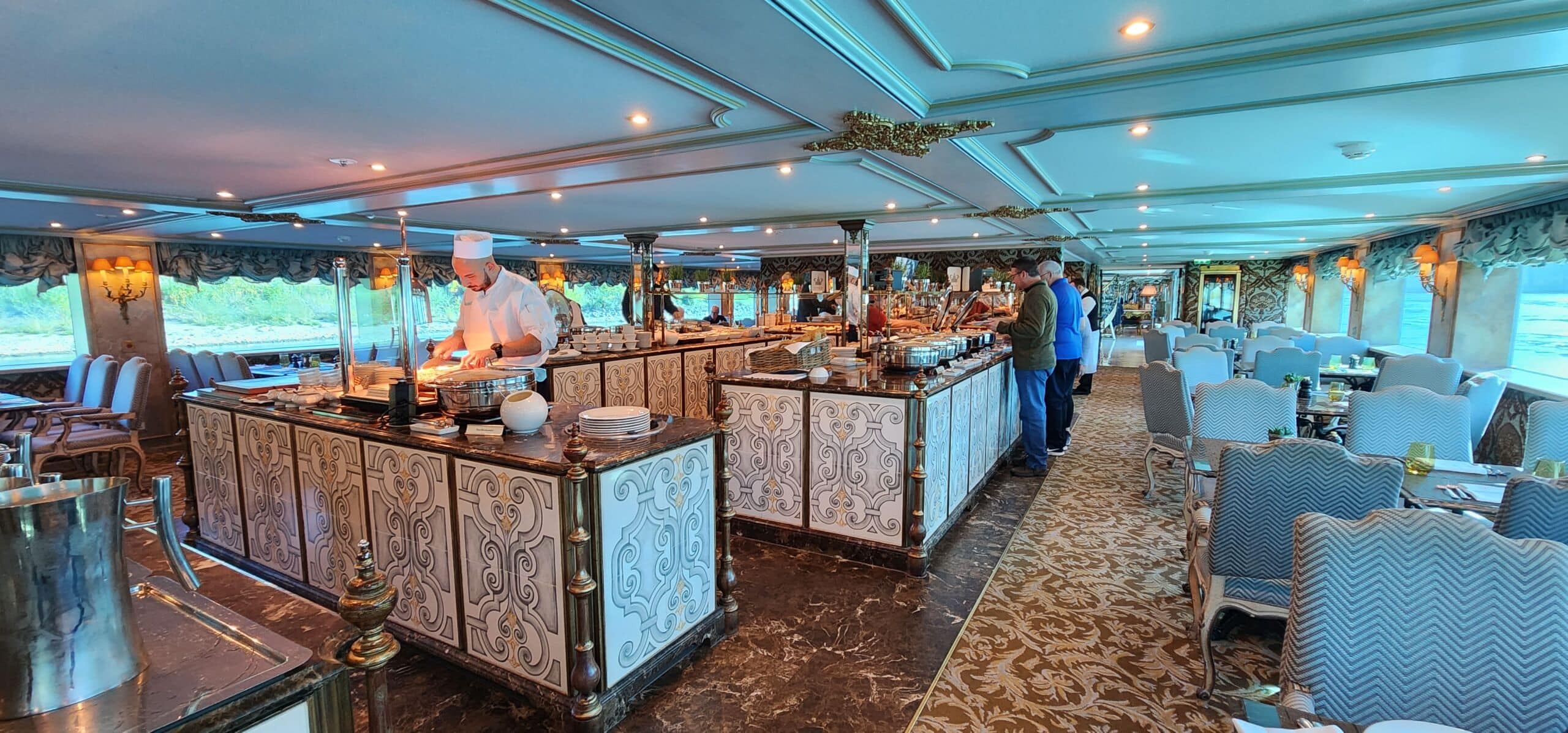 This style of European luxury travel is offered as an all-inclusive package, which means that what you pay for already includes the cruise's speciality dining, both non-alcoholic and alcoholic beverages, onboard activities, most shore excursions (there are some shore visits that incur additional cost) and gratuities.
Foodies will get their luxe fix on a European river cruise, with truly magnificent fare and drink served aboard the ship. Fresh local produce is used wherever possible and plenty of the current region's dishes feature throughout the river cruise. Breakfast and lunch are served buffet-style whilst dinner is a sit-down meal.
As for alcohol, different red and white wine options are available throughout dinner. Although Jovina is not a drinker, she says the many passengers that did partake in alcohol were raving about the premium qualities of the wines.
The evening's entertainment is also a casual affair; passengers are free to mingle around as they enjoy their drinks, sometimes there's spontaneous dancing, intimate musical performances or maybe an interesting talk by the Cruise Director about the following days' places of interest.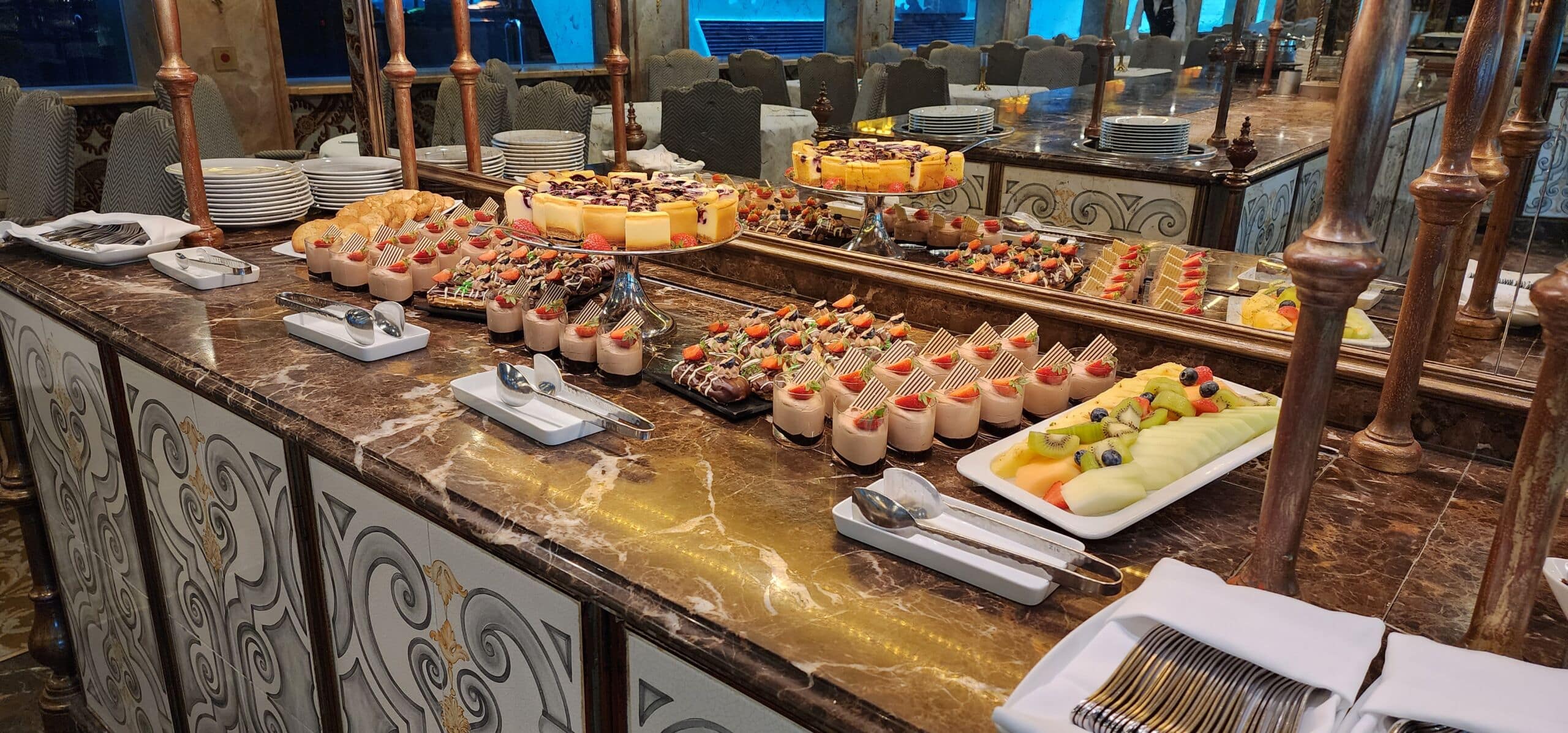 4. Spectacular Sailing Views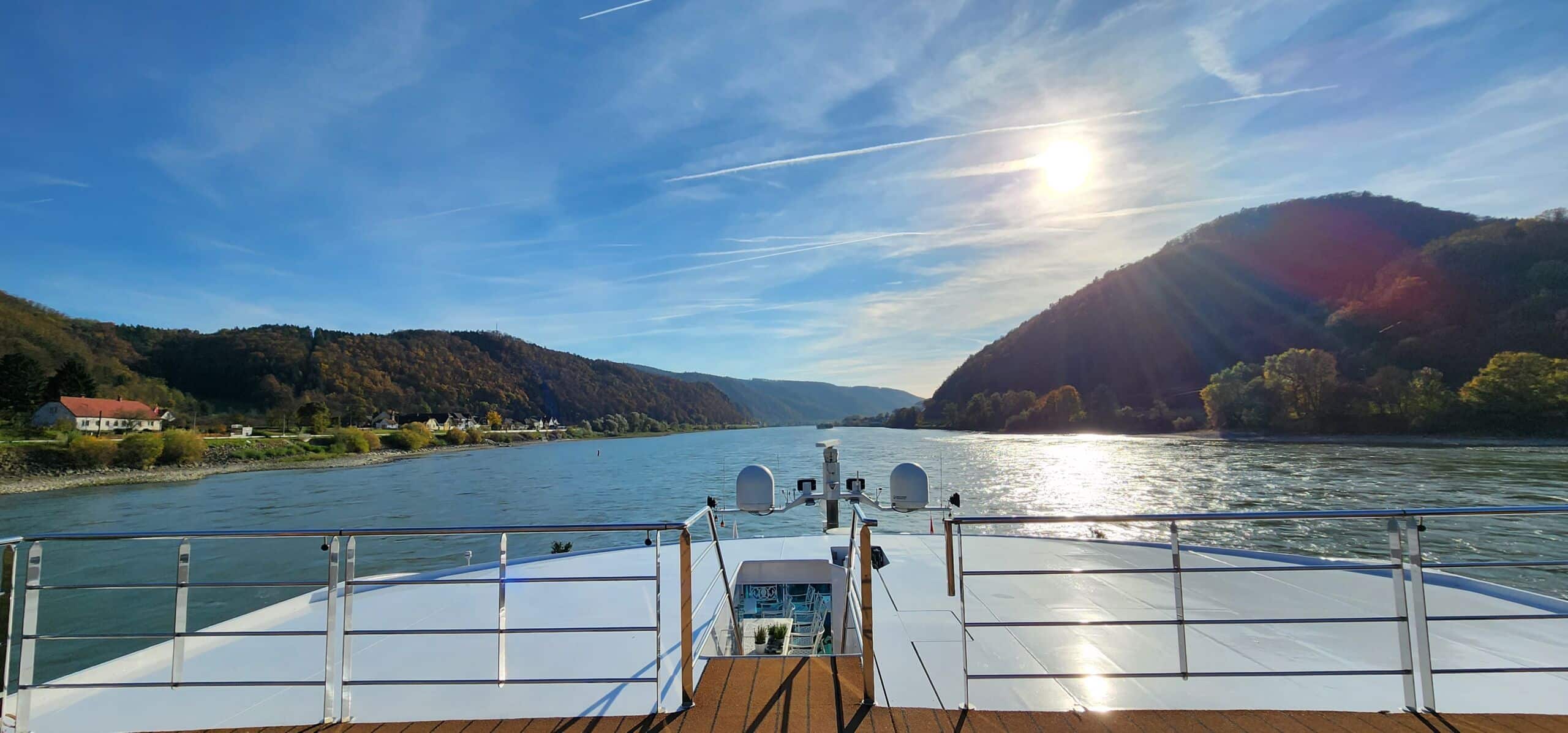 On a river cruise in Europe, expect truly unforgettable and bucket list-worthy views like majestic mountain ranges, spectacular castles, dense cascading forests and fairy-tale-like capital cities. As a river cruise ship is small, it can come quite close up to the riverside and the rocky terrains, bringing you up close and personal to this kaleidoscope of scenery as you sip your morning tea or afternoon wine.
The Danube River
The Danube river flows 2,850km (1,770 miles) from the Black Forest through to Budapest and is recognised as being "the single most important non-oceanic body of water in Europe" by the European Commission. The Danube delta covers 580,000 hectares and is rich with unique biodiversities such as more than 100 species of fish and rare birds including 5 sturgeon species, the Egyptian white pelican and the black stork.
Look out for the wildlife as you cruise on the Danube River which can take you through Germany, Austria, Slovakia, Hungary, Croatia, Serbia, Bulgaria, Romania, Moldova and Ukraine.
Meanwhile, cruising on the Rhine River allows you to sail through Switzerland, France, Germany and The Netherlands along 1,320km (820 miles) of waterways.
On a side note, Jovina tells us that European luxury travel such as these river cruises is perfect for senior travel. On the days that her mother did not feel up to walking and exploring, she was perfectly content to sit onboard in comfort and soak in the spectacular once-in-a-lifetime surroundings.
5. Daily Discoveries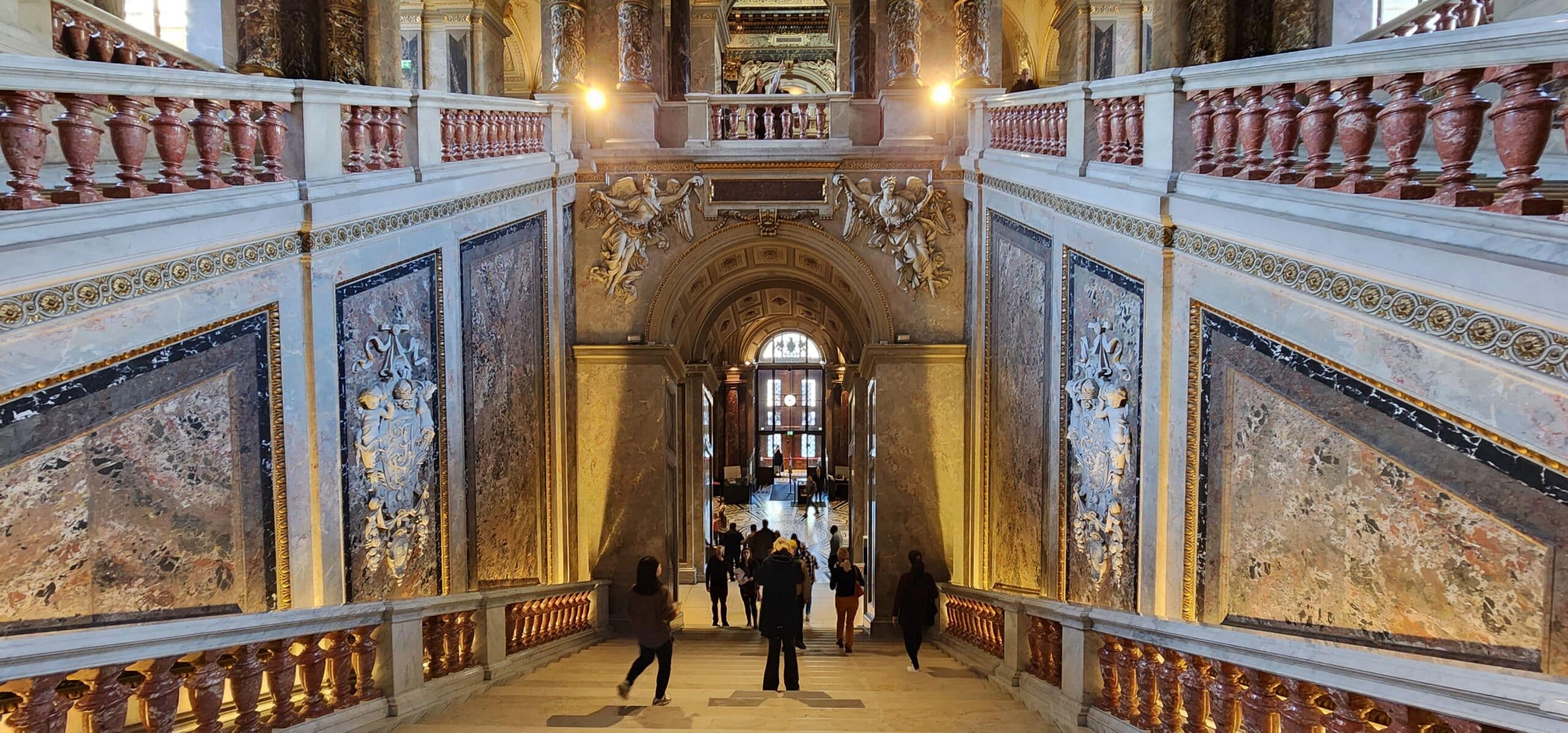 For the adventurous and eager-to-explore, a river cruise will stop at new ports almost daily which offers passengers an itinerary full of unique destinations to discover.
Jovina says that again, in line with their trademark exemplary customer service, the following day's itinerary would be placed on their beds the evening before. The Cruise Director was also helpful and enthusiastic, presenting the itinerary for the following day before dinner every night and educating passengers on the important things to know. He was knowledgeable when it came to answering questions and incredibly informative regarding things to do. He also ensured that all different walking abilities were accounted for.
Jovina's river cruise stops included exploring culturally rich Budapest, hiking to the Castle of Bratislava, visiting Vienna's Art History Museum and basking in Vienna's music and art, visiting a wine estate complete with a tasting of course and bike rides along the Inn River and the Ilz River, two of Passau's three rivers. (Known as the City of Three Rivers, Passau is the meeting point of the rivers Danube, Inn and Ilz).
Additionally, if you feel like you want to extend your European luxury travel, there's always the option of adding on the pre and post-cruise optional excursions, which would have additional charges.
6. You Get Super-Special Experiences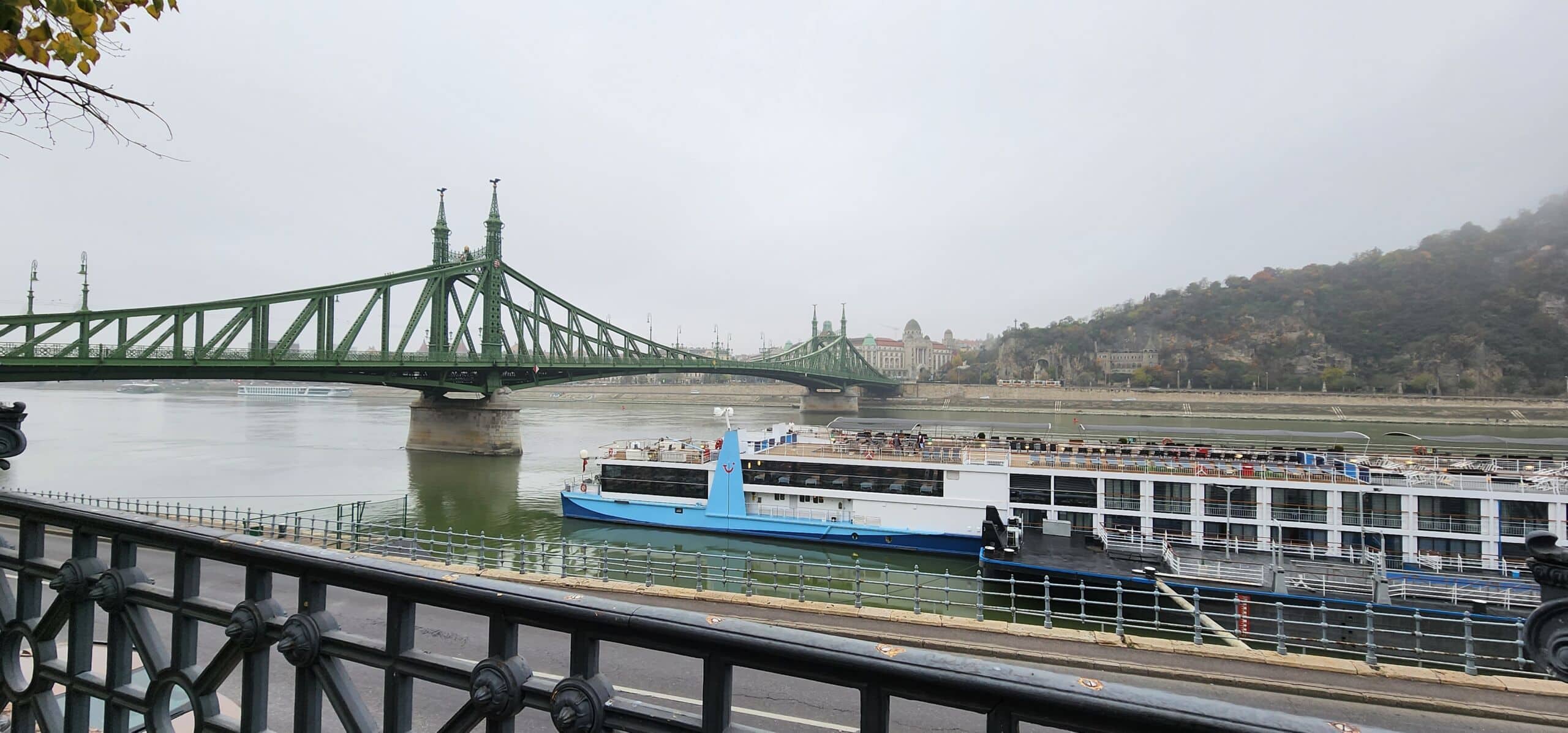 A huge benefit of a river cruise ship compared to a gigantic ocean vessel – the ship is much smaller and thus can travel into shallow waterways, cross under bridges and access narrow ports. River cruising allows travellers to visit intimate corners of the world and experience pockets of land that were previously thought hard to get to on a cruise.
All these add up to give travellers a super-special experience as they can absorb the new cultures, gain easy access to historical sites and at the same enjoy the luxe surroundings of the ship.
7. Maximize Your Return In Experiences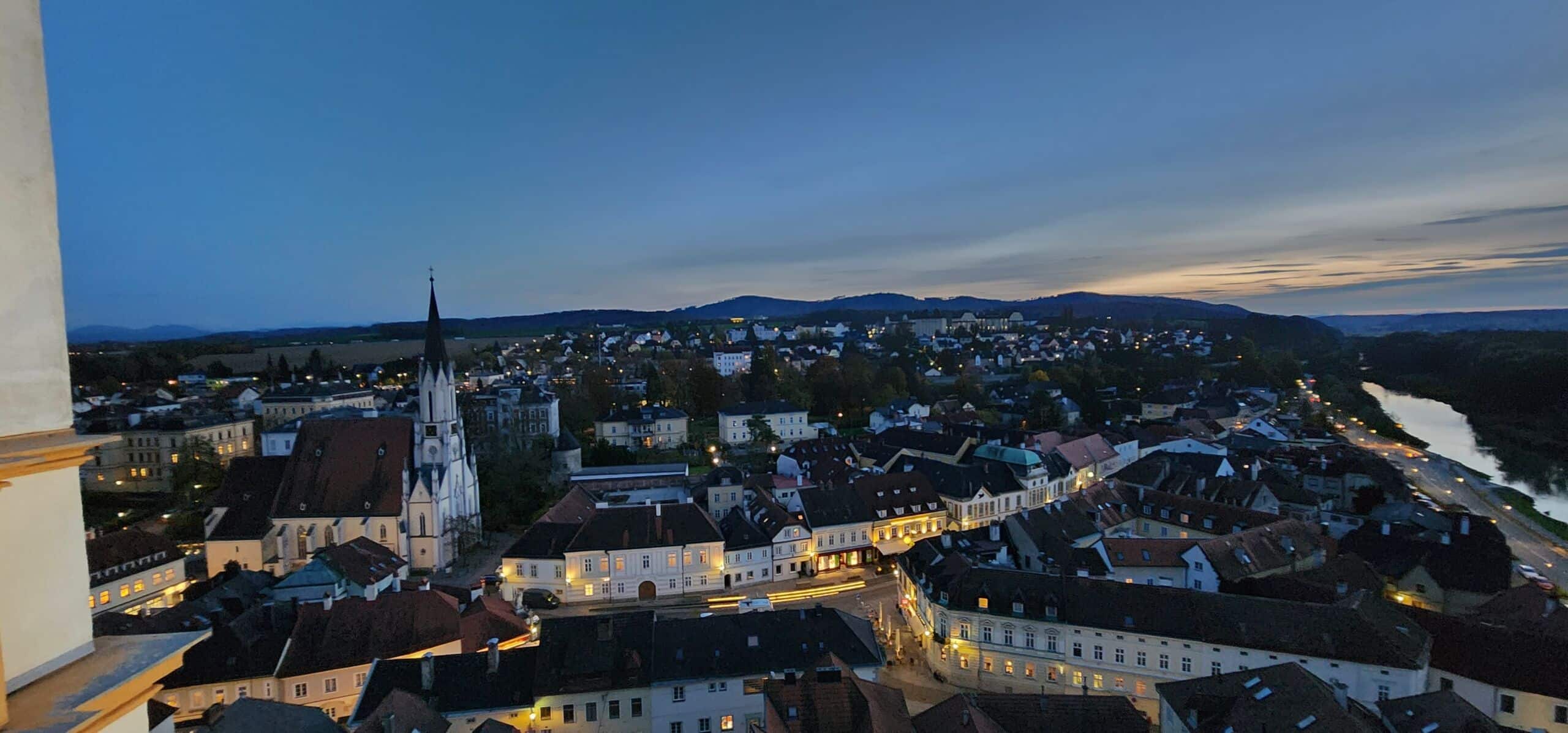 As a travel trend, river cruising has been growing by leaps and bounds, picking up steam in recent years to become one of the most sought-after experiences in the travel market today. It shows no sign of losing its appeal, with river cruising offering a fantastic return on experience and investment, by allowing travellers that chance to see multiple destinations under a single price tag.
And if you were wondering if river cruising is kid-friendly, rest assured it is! Bring your offspring along to Uniworld's river cruises which offer itineraries tailored for families with kids ages 4-18. On these luxe river cruises, there are kids' menus and dedicated staff to help oversee kid-friendly or kid-themed activities.
8. River Cruising – A Green Way To Holiday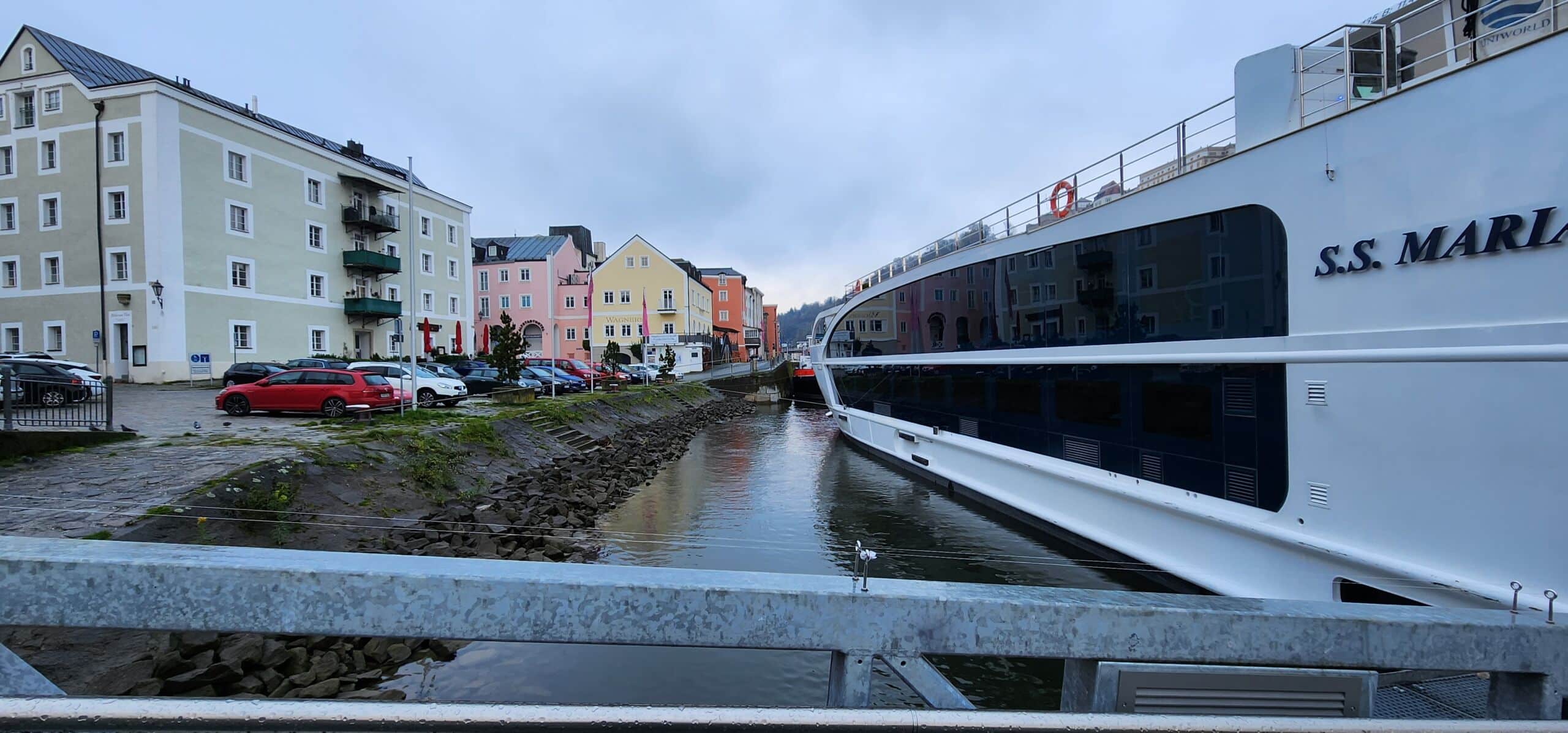 How UNIWORLD River Cruises Are Making A Green Difference
Reducing food wastage onboard – As food waste is one of the largest contributors to climate change, Uniworld has partnered with a food waste management company Leanpath to reduce its carbon footprint. They measure how much food gets discarded after every meal, and with these precise measurements, chefs will have the data and confidence necessary to make the perfect amount of each dish.
No more single-use plastics – Uniworld banned more than 60 types of single-use plastics across all operations—including straws, water bottles and plastic bags

. This is all part of their commitment to the environment. If nothing is done to push back against the deluge of plastics overwhelming the oceans there could be more plastic in the oceans than fish by 2050. (According to a report by the World Economic Forum).

Committed to being carbon neutral by 2030 or sooner – Uniworld conducts measurements of their emissions to reduce and offset their carbon footprint, with the goal of reaching carbon neutrality this decade. In addition, they support third parties that remove the existing carbon in the atmosphere and take steps to ensure at least 50% of their electricity is renewable by 2025.
Uniworld partners with MAKE TRAVEL MATTER® Experiences on cruises – MAKE TRAVEL MATTER® Experiences are chosen for the positive environmental or social impact they have on the guests who experience them, and the people and places they visit, and they support one or more of the United Nation's Global Goals.
Support local artisans and small businesses – Uniworld support local artisans and small businesses wherever they travel to bring travellers authentic local experiences while also supporting the livelihoods of the people who make these communities special.
As Jovina puts it "As I spent most of the year working, when I finally got the chance to have a holiday, I decided to go all out and pamper myself and my mum. Going on a European luxury travel river cruise really ticked all the boxes and more and I would highly recommend it to anyone as a once-in-a-lifetime experience".
WHAT ARE YOU WAITING FOR? READY for luxe travel? COME RIVER CRUISING 2023!
You may also be interested in: