"Love is in the air, everywhere I look around ….. Love is in the air, every sight and every sound"
And so as February 14th looms upon us once again, lovers everywhere may be looking for the ideal romantic Valentine's trip to spend quality loved-up time with their loved ones.
To help you get inspired so you can surprise your beloved Valentine, we've compiled a list of dreamy hotels and resorts across the country that you can whisk them off to, and best of all, as they are all within Malaysia, you can cut down on travel time and load up on precious romantic moments!
Top 7 Most Romantic Hotels For Your Valentine's Trip
1. The RuMa Hotel, Kuala Lumpur – for A Luxe and intimate malay-Inspired sanctuary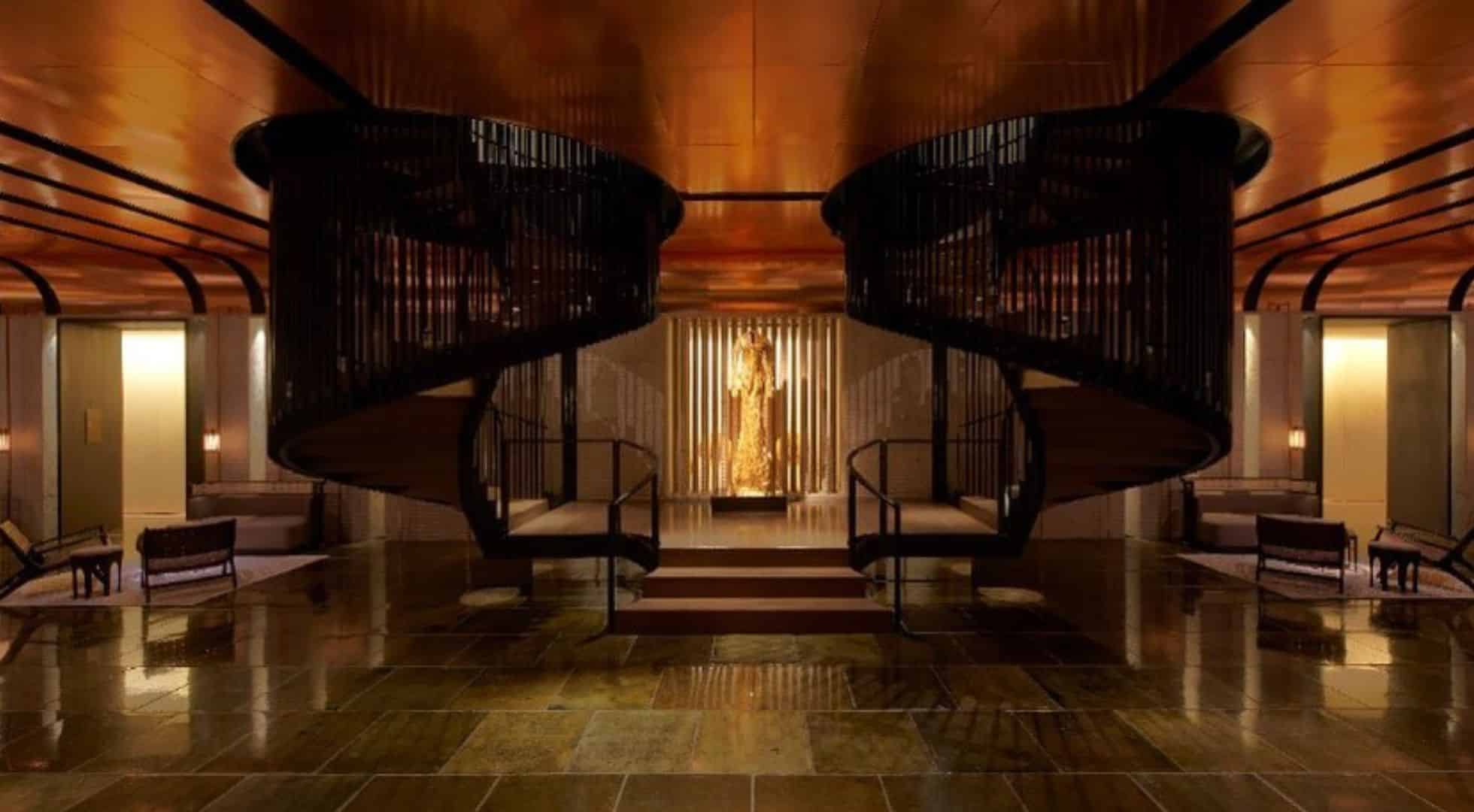 Opened in 2018, the RuMa Hotel and Residences is located right in the heart of Kuala Lumpur. It is less than one kilometre away from KLCC, around a ten-minute walk and Pavilion Mall is just as close, at around 600m away.
If you're spending your Valentine's trip at RuMa, be prepared to appreciate the hotel's unique and gorgeous design. There are loads of insta-worthy spots to take selfies for lifetime memories with your loved one. The vibe is warm and inviting so you will already feel truly welcomed upon checking in.
Stay two nights or more at this romantic hotel and enjoy indulging in the minibar, which comes with free replenishments in their "Date Night" offer, so you can just stay in, chill out and forget the rest of the outside world. To keep your belly full till mealtimes, there's a Nespresso machine for coffee lovers, luxe tea, juices, beer, soft drinks, and jars filled with local snacks.
Enjoy snuggle time on RuMa's bedding; made of sumptuous 330-thread count Egyptian cotton bed linen. You can also request bolsters and there's an extensive pillow menu too, so you and your loved one can self-curate your dream bed.
This romantic hotel has recently been listed by the Michelin Guide in Malaysia as one of the Top 10 Best Michelin Guide Hotels in Malaysia; selected for its extraordinary style, service, and personality with options for all budgets. Plus, as a participant in the prestigious VITA program for Leading Hotels of the World, enjoy even more special perks when you book your stay with us, an official program partner.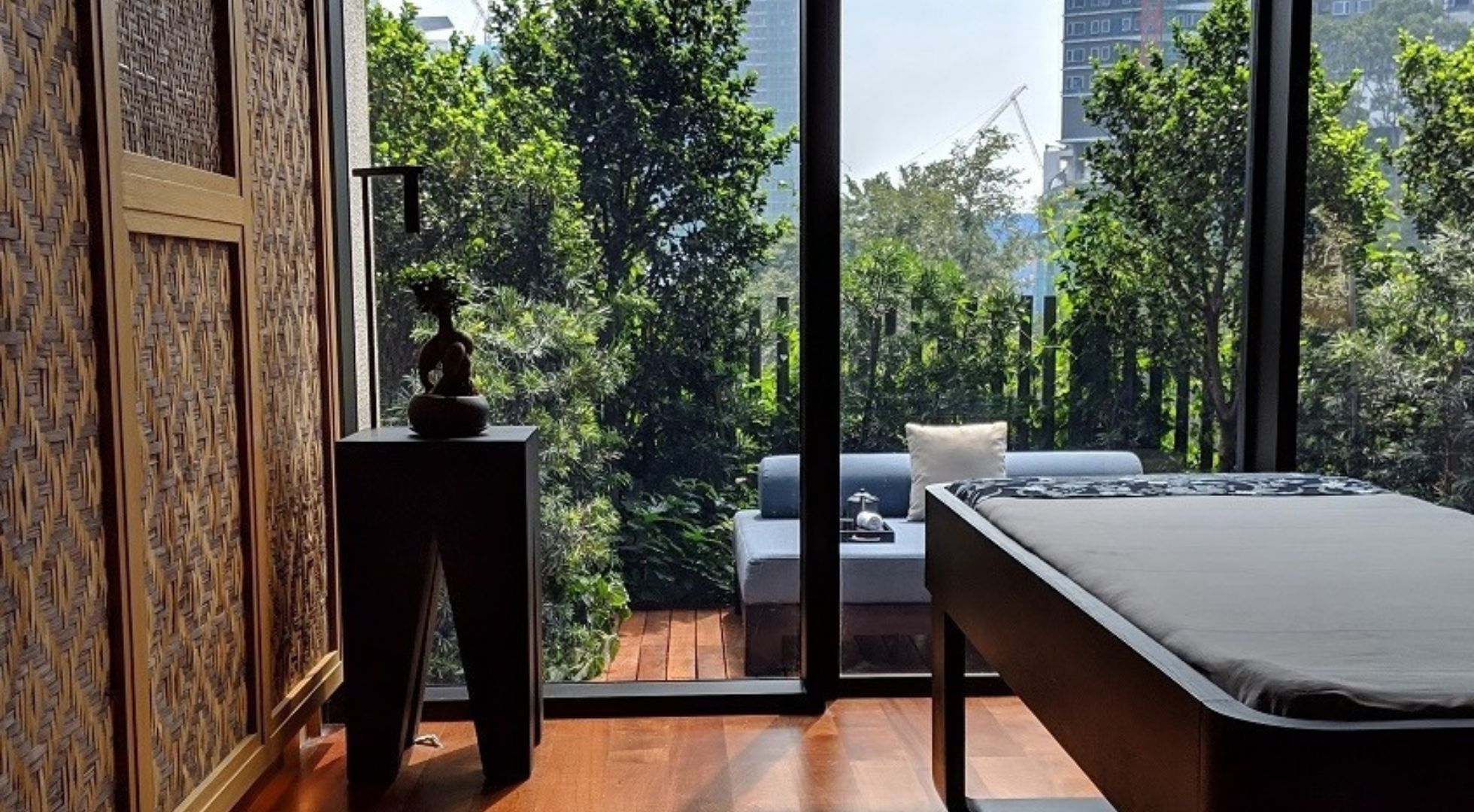 2. The Ritz Carlton hotel, Kuala Lumpur – for a luxurious, memorable, and rejuvenating stay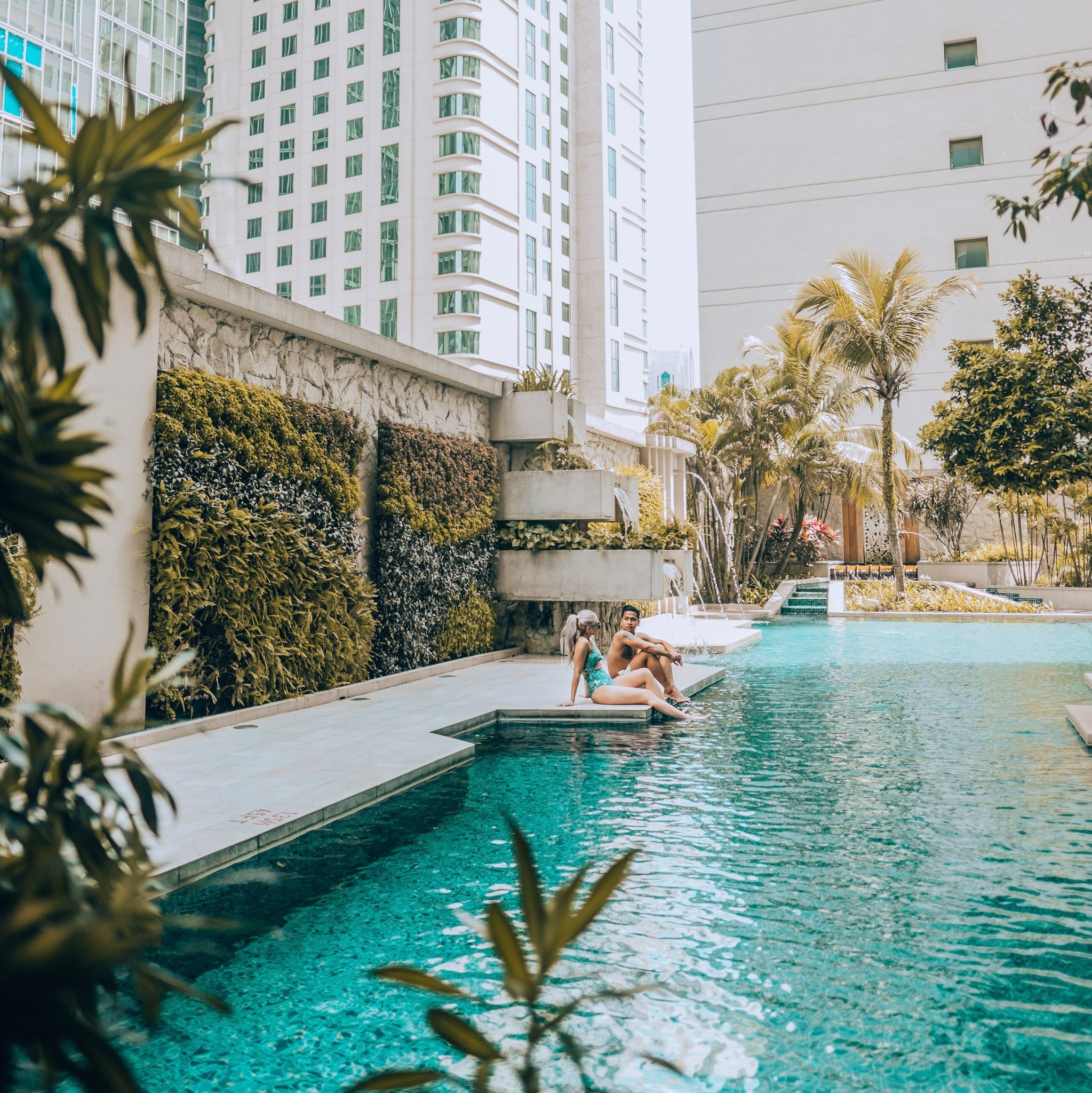 The iconic Ritz Carlton Hotel in Kuala Lumpur boasts 20 storeys and oozes a European ambience within the heart of Bukit Bintang, where it's within walking distance to upscale shopping malls like Lot 10 and Star Hill and a plethora of entertainment hubs.
However, during this special Valentine's trip, you may just want to indulge in the signature luxe ambience that comes with all Ritz Carlton hotels. The hotel serves as a luxurious hidden retreat from the city's urban jungle, with its lavishly appointed rooms, their award-winning upscale spa that comes complete with a sensory sound bathroom, a complete range of massage treatments, and an inviting swimming pool amidst beautiful landscaping. Immerse in the European ambience by having afternoon tea at the Lobby Lounge, a fine dining dinner at the Library and meat lovers can partake in the Sunday roasts on weekends.
As one of our strategic hotel partners in KL, you can enjoy extra special benefits when you book your stay at the Ritz Carlton Kuala Lumpur with us.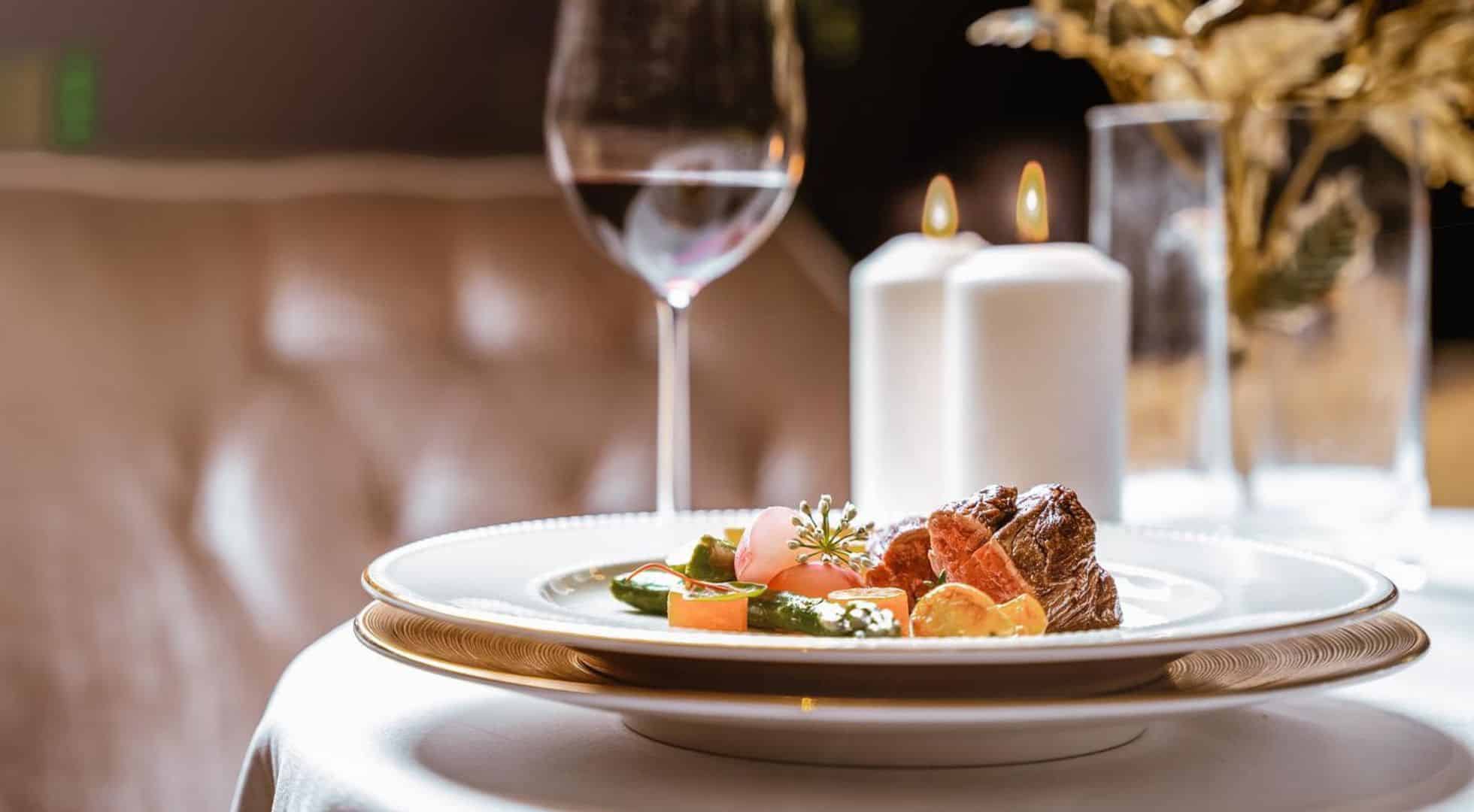 3. The W Hotel, kuala lumpur – enjoy the fun and flirty vibe, modern and stylish suites, and birds-eye view of Petronas Twin Towers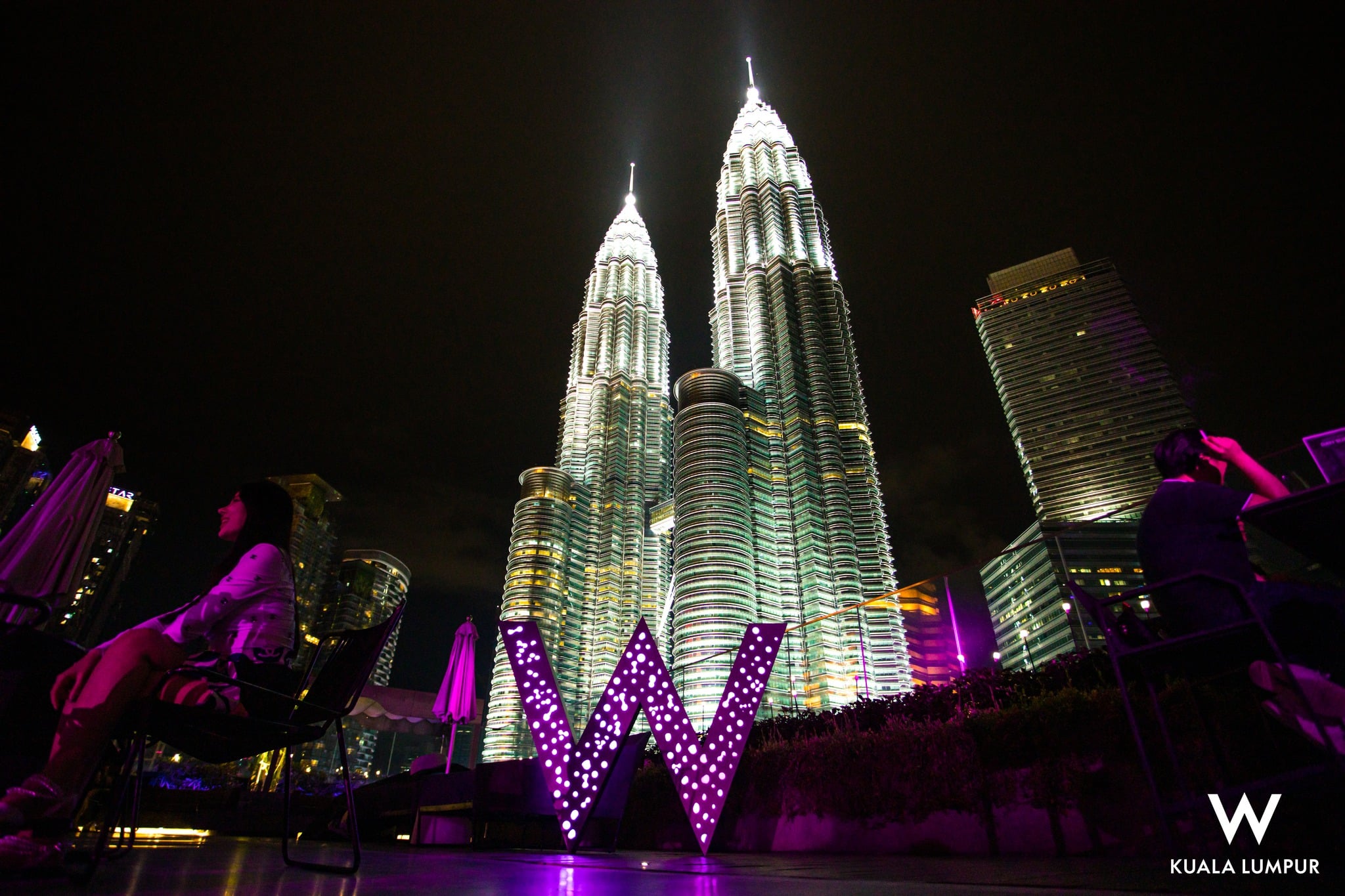 Check in to The W Hotel Kuala Lumpur for your Valentine's trip and leave the rest to the W team. It's a perfect romantic escape, and yet the hotel's location smack in the heart of the city means that you will still have access to everything at your fingertips.
All 150 dazzling guest rooms and suites come with the signature W bed, pillow menu, and W MixBar, and if you want to go that extra mile for this Valentine's trip, there's the Extreme WOW Suite which offers stand-out amenities like a private plunge pool, a white granite bar counter, 65-inch LED HDTV and 520 square metres of bedroom space.
Pssst …. do be prepared for special Valentine's Day extras prepared by the team – we've heard hints in the likes of chocolate body paint and spicy chilly chocolate, all special touches for that unforgettable night in your chosen romantic hotel.
If and when you do decide to leave the room, the WET outdoor pool boasts mesmerising birds-eye views of the Petronas Twin Towers. Then there's the AWAY Spa for blissful spa treatments and after all that pampering, treat yourselves to exquisite cuisine at fine dining restaurant Yen. For that fabulous finisher, head to the hotel's signature WOOBAR for professionally crafted cocktails.
Enjoy some special benefits when you book your next W Hotel Kuala Lumpur stay with us to make your Valentine's Day that much more memorable.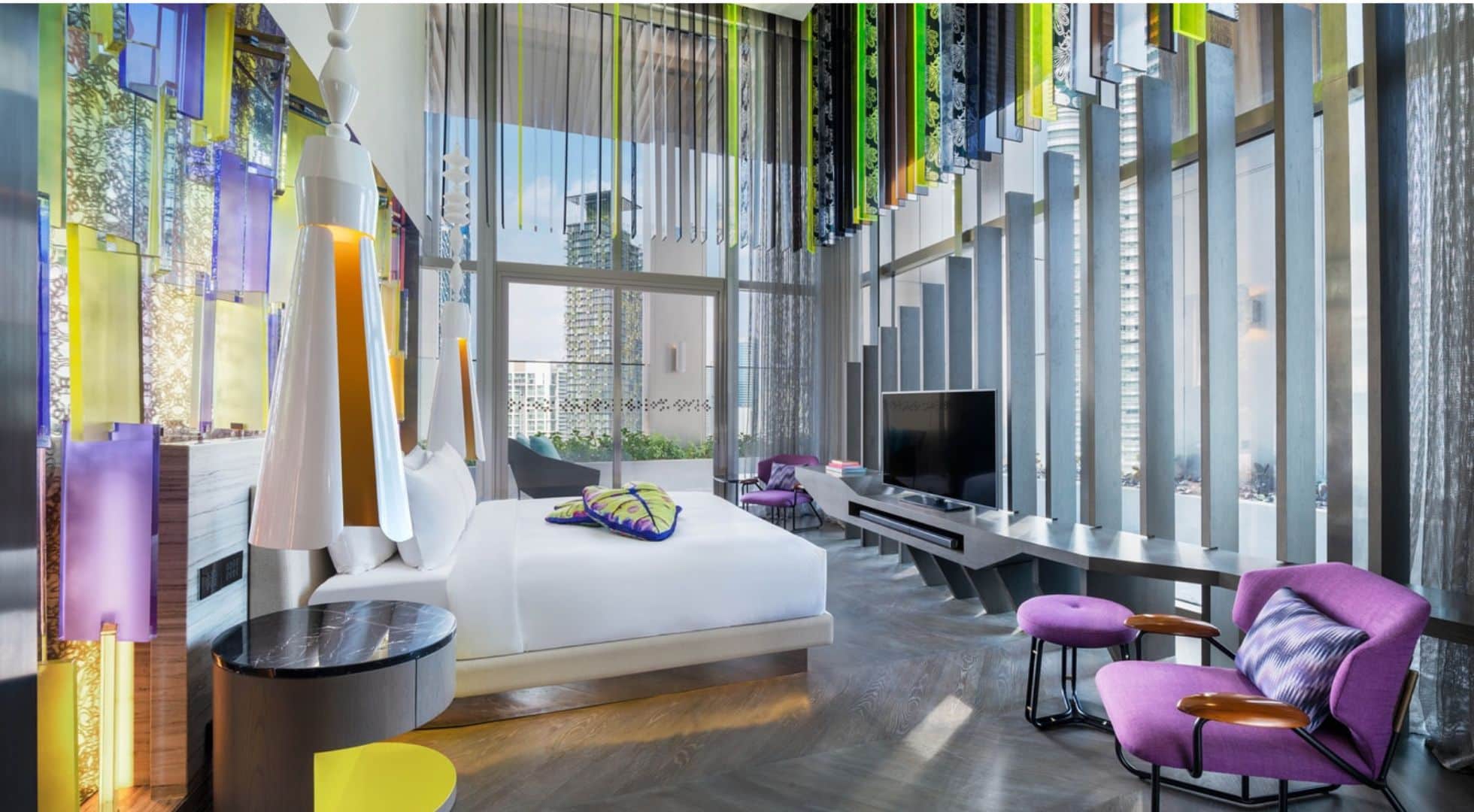 4. The Majestic Hotel, kuala lumpur – where the past meets the present for a cool colonial experience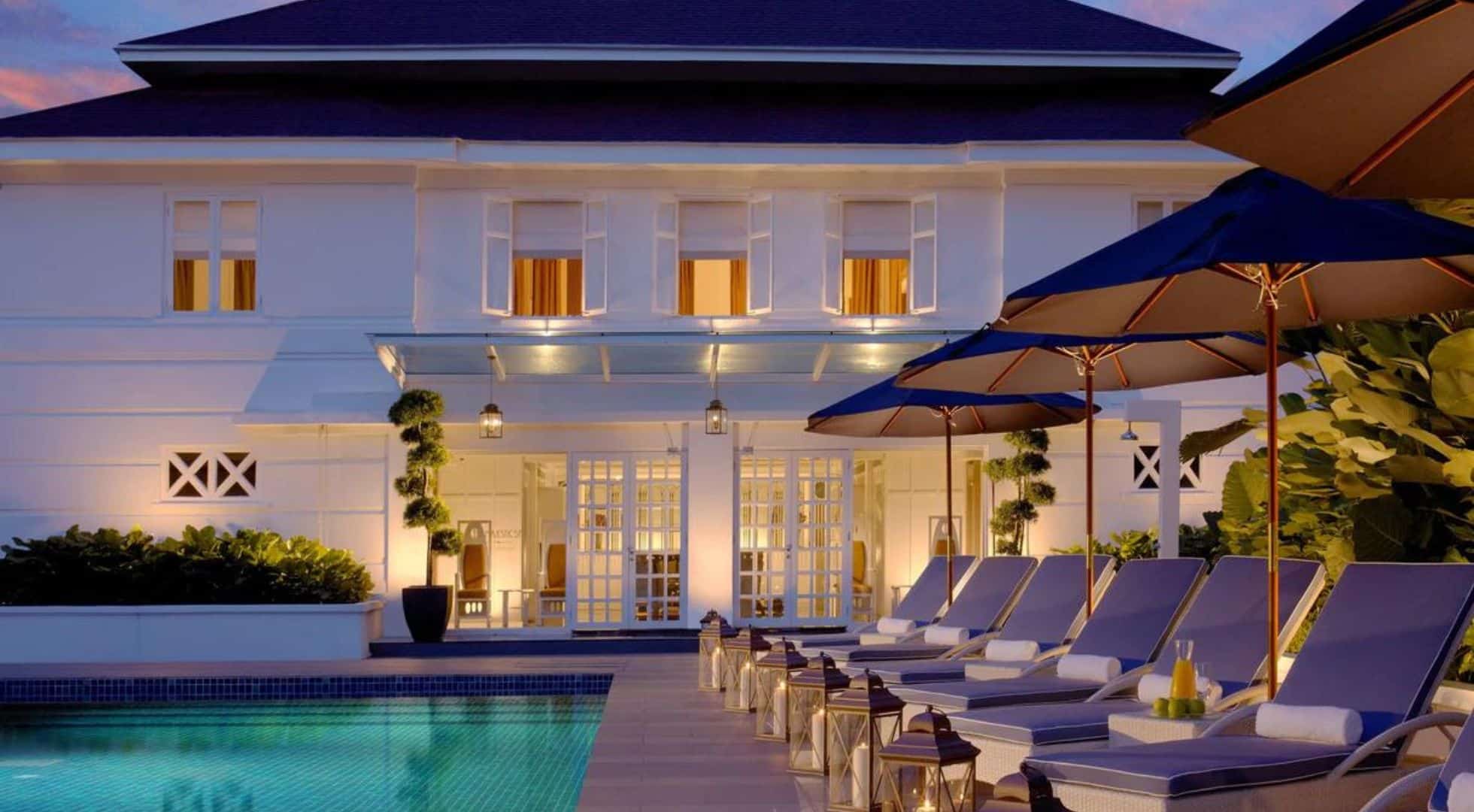 Choosing The Majestic Hotel Kuala Lumpur for your Valentine's trip will give you and your loved one an experience that combines both past and present. There are touches like the sentries dressed in colonial times uniforms, and art deco stylings that give you a glimpse of historic Malaysia in its glory heydays. Then there are the luxe modern additions like the beautiful orchid conservatory, afternoon tea lounges, and decadent buffets at the hotel's popular restaurant Contango. This iconic and historic hotel is split into two wings, and the Majestic and Tower wings are linked by a glass-enclosed walkway connecting 300 rooms and suites.
The current hotel is part of the original Hotel Majestic which is a national heritage site, known as a historical mile of Kuala Lumpur because of the history of its location.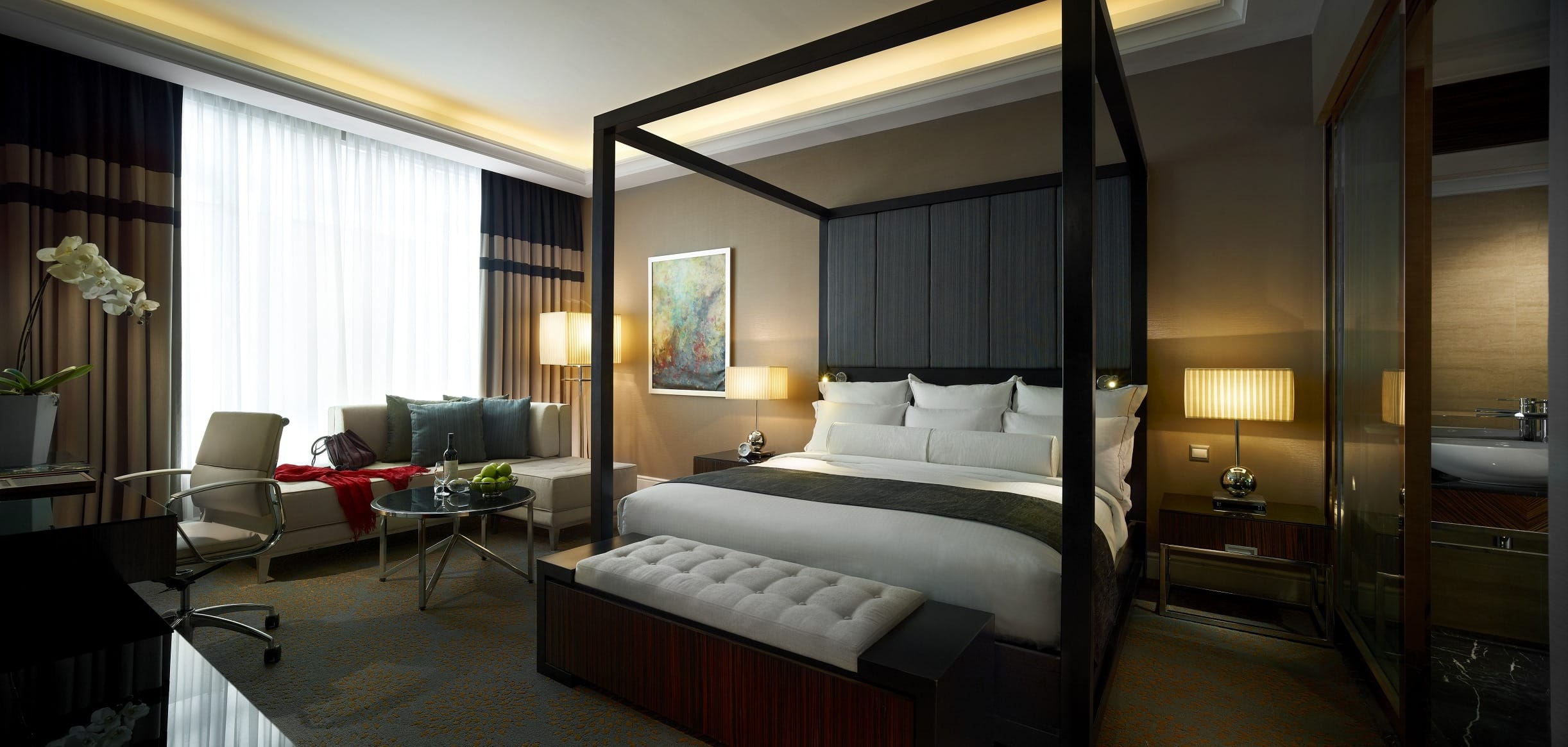 5. The Banjaran hotsprings retreat, Ipoh – a tranquil green getaway set in verdant nature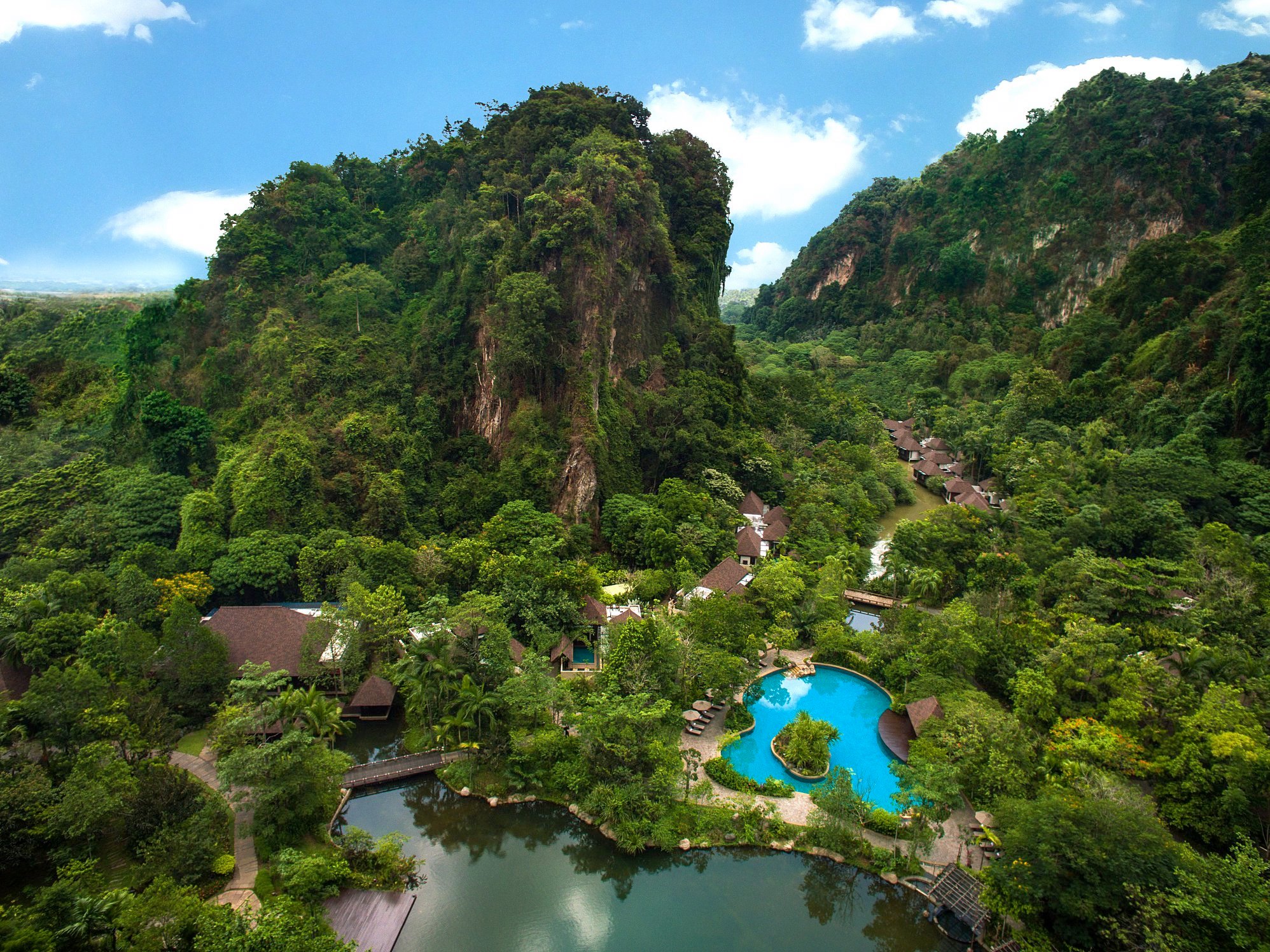 For couples who are into all things to do with health, wellness, and nature, we recommend a Valentine's trip to Malaysia's top luxury wellness retreat, the famed Banjaran Hotsprings Retreat, located around a 20-minute drive from Ipoh city.
Here, you and your loved one can experience the resort's famous natural geothermal hot springs, nestled within luscious greenery. For more quality time together whilst healing and de-stressing, there are the resort's famed amenities like a thermal steam cave, dipping pools, an ice bath, a meditation cave that is set in a 260 million-year-old limestone mountain, and a sparkling crystal cave.
Pamper yourself with a personalised, all-inclusive package which can be inclusive of villa accommodation, tailored meal plans, health regimes, traditional rituals, and unlimited access to natural treatment and fitness facilities.
Food-wise, what could be more romantic than a candle-lit dinner in an award-winning bar and restaurant set in the depths of a cool cave chamber cellar? Bring your finest attire to wine and dine your Valentine at the resort's Jeff Cellar which showcases a rotating degustation menu of farm-to-table delights and a curated wine menu.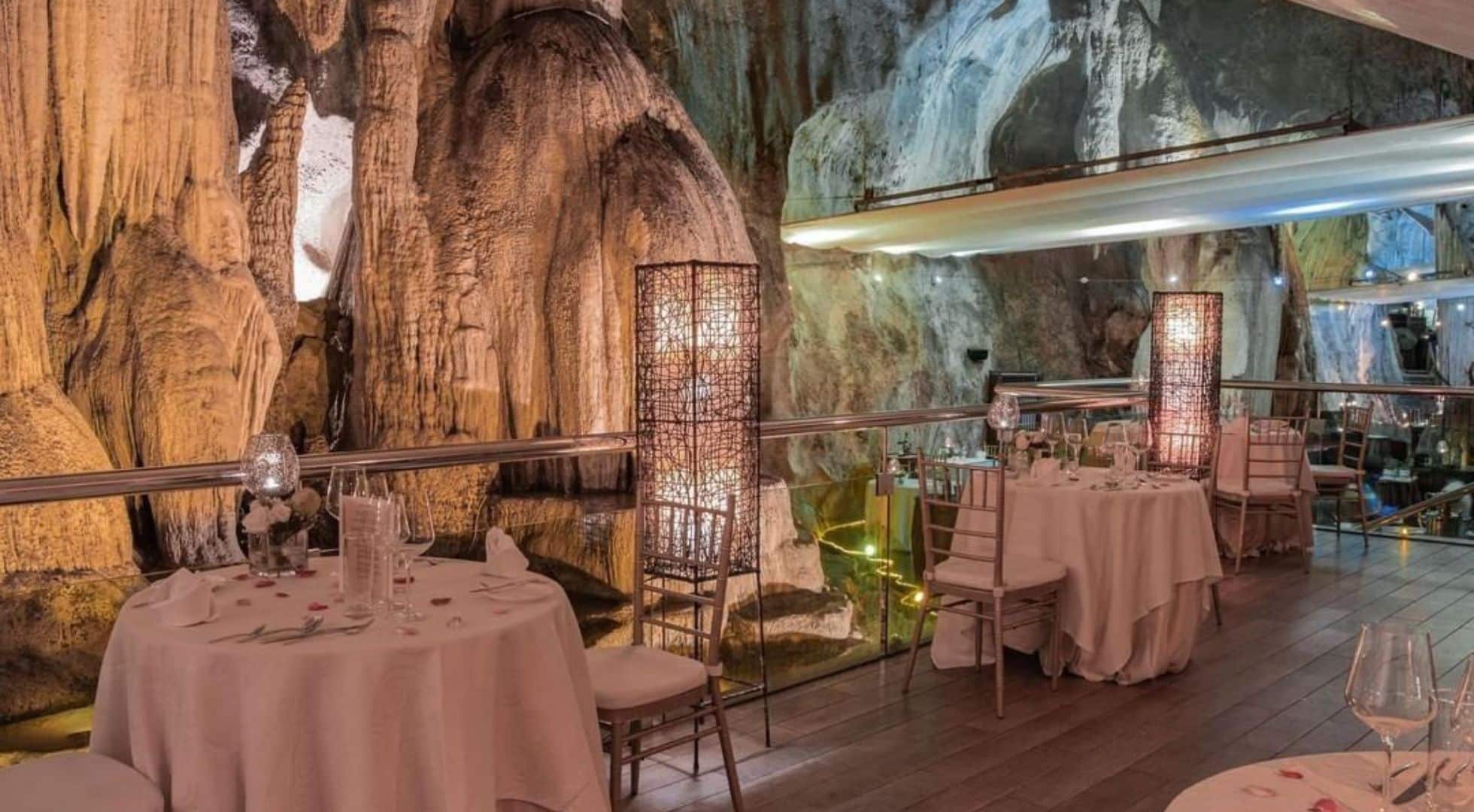 6. The Eastern and oriental hotel, penang – a luxe stay by the sea set within georgetown's unesco world heritage town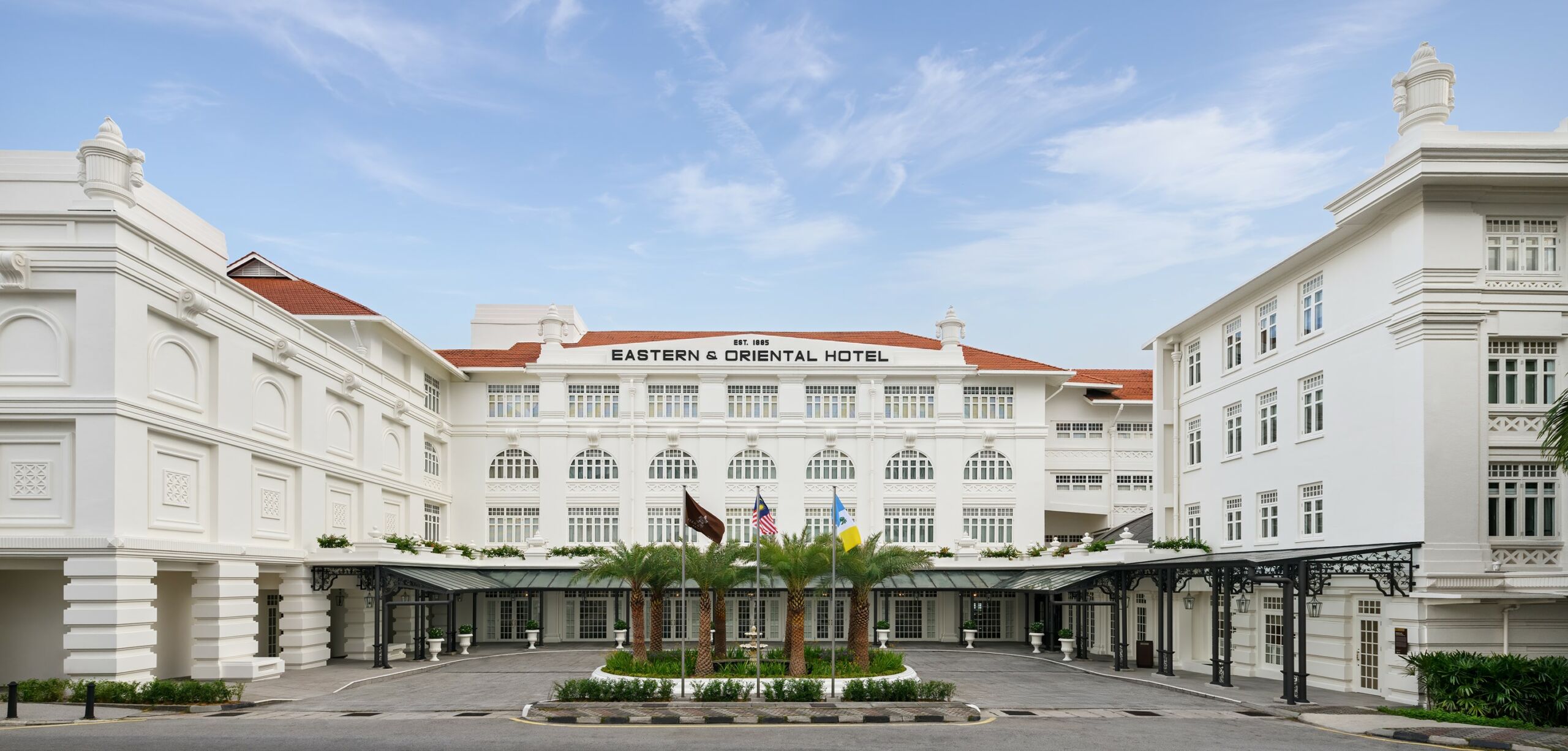 Take your Valentine on a romantic escape up north to the Eastern & Oriental Hotel, more popularly known as the E&O Hotel. This iconic hotel needs no introduction; established in 1885, it is revered as the grande dame of heritage hotels. Located at Lebuh Farquhar, it is just a short stroll away from some of the island's famous sights like the Cheong Fatt Tze Blue Mansion, Fort Cornwallis, and all the street food and tourist attractions that makeup Georgetown.
Couples can spend their Valentine's trip exploring the always charming and fascinating Georgetown – there is always something new to see, do, or eat in Georgetown! After all that walking, take the time to enjoy the hotel's well-appointed rooms – the hotel has been upgraded and there are now two wings; the Heritage Wing and the taller and more modern Victory Annexe. All rooms maintain that sense of colonial historical times without sacrificing modern creature comforts.
Spend time enjoying the hotel's lavish interiors – a worthy tourist attraction in itself and enjoying the fresh ocean breeze. If you choose to stay in for meals, there's Sarkies, the famed eatery named after the hotel's founders, and lounges and bars where you won't be hungry.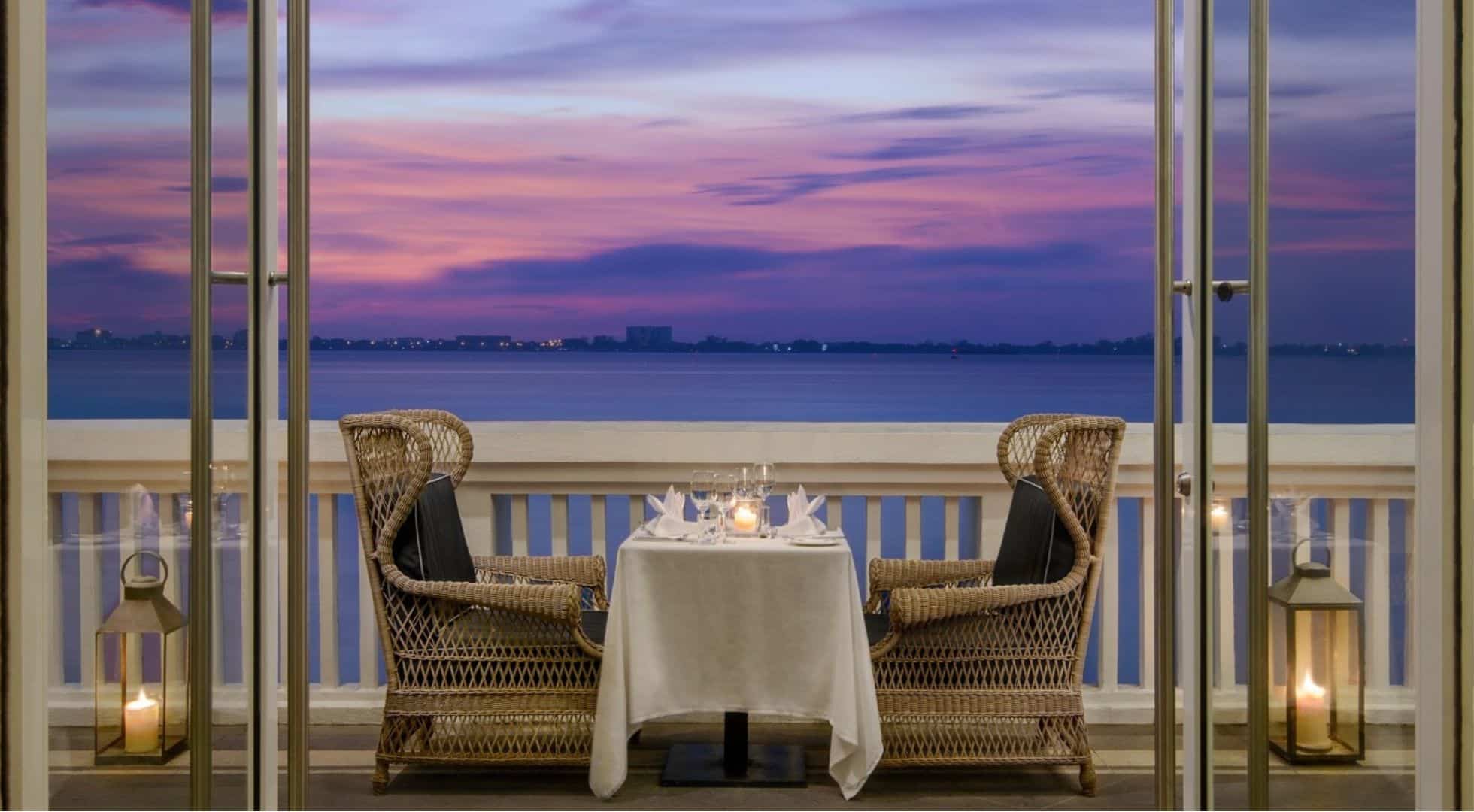 7. The sementra hot spring nature resort, gopeng – an escape into the beauty of gopeng's rainforest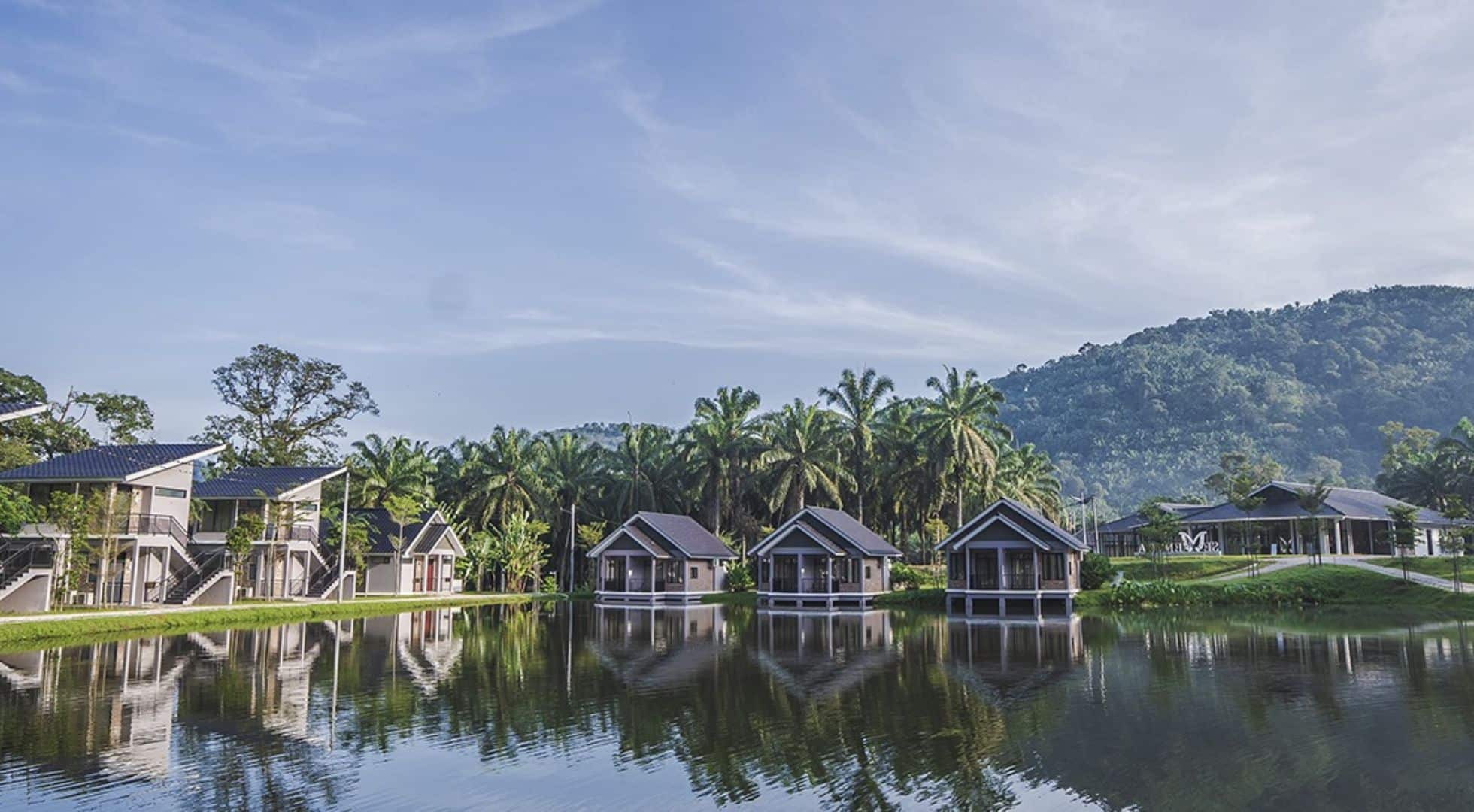 If your idea of the perfect Valentine's trip is a sojourn into Malaysia's beautiful nature, then the Sementra Hot Spring Nature Resort may be just the place for you and your loved one. Only recently opened, the resort is nestled within the rainforest in Gopeng, Perak. You'll enjoy days of peace and quiet as well as get a chance to reconnect with Mother Nature, leaving the stresses of city life behind for a while.
Nature lovers will delight in the Rajah Brooke butterflies sighting spot, the hot springs, a fish pond, a natural swimming pool, and other attractions. A winding upward path leads to the resort and as it is not so easy to head to Gopeng town for food, the resort does provide meals so that you can fully immerse in the natural surroundings, and then spend quality time within the cosy comforts of the resort's modern cabins.
Once you're ready for some action, there are outdoor activities like white water rafting, hiking, abseiling, and exploring caves nearby. Plus, there is a great selection of local delights in Gopeng town and Ipoh.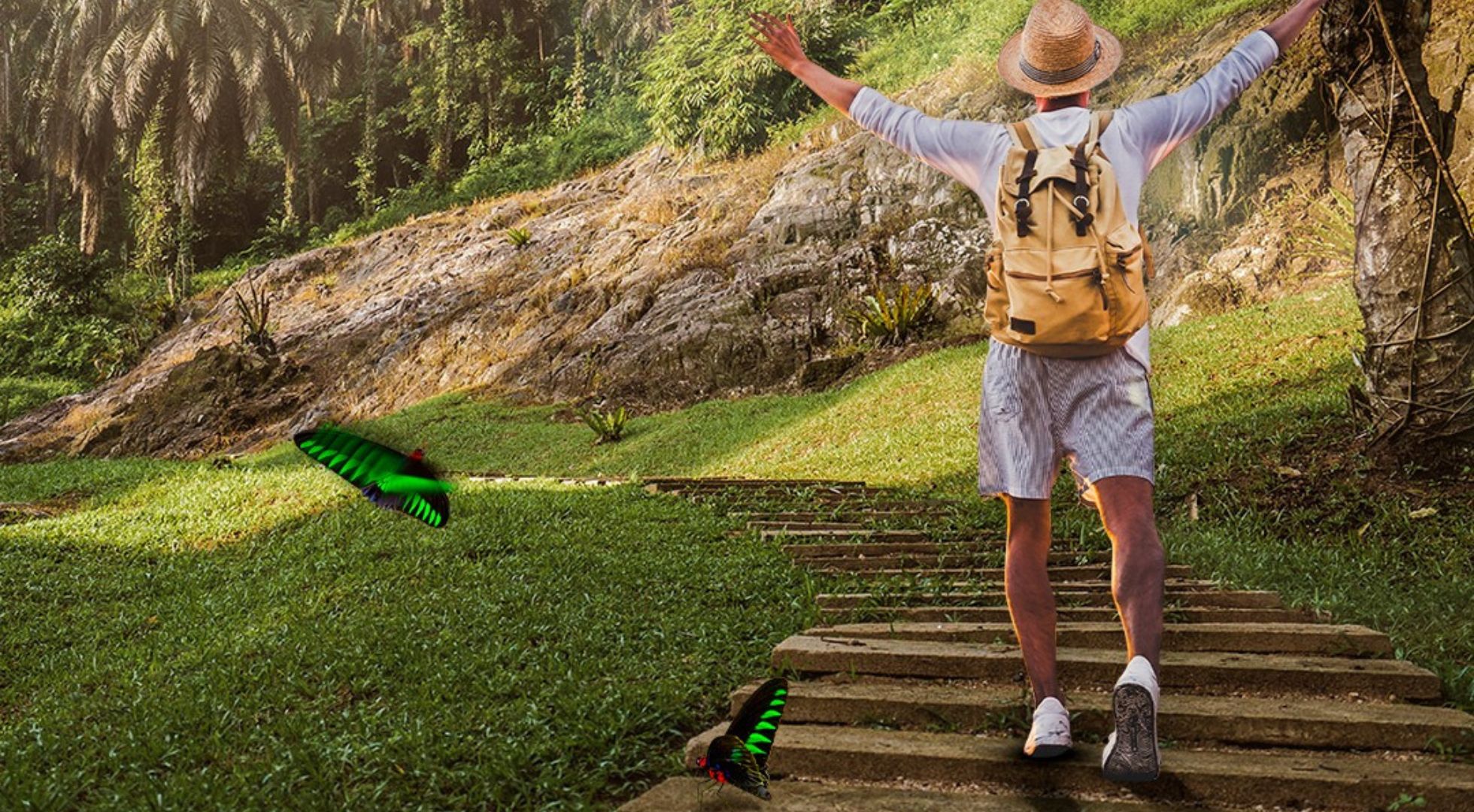 Life's best memories are made together, with the people you love.
Which will you choose for an unforgettable Valentine's trip?
You may also be interested in: