A villa vacation is Probably what you need 
Summer is almost here, or in our case, the weather is getting warmer and raindrops are slowing down; it can only mean one thing – getaway season and a villa vacation. Going on a holiday in the first quarter of the year might be great for all of us, mentally.
Warm weather, year-start, getaway – they can only mean one thing: a luxury villa vacation away from home. Whichever state you want to visit, or even countries you want to fly to, there will always be a fancy villa waiting for you.
Local destinations like Penang, Ipoh, Pangkor, Malacca and even Johor have plenty of amazing villas. If you're looking at international travel, places like Phuket, Krabi, Cambodia, The Philippines, Hong Kong, Japan and Korea have breathtaking villas as well.
Year-start getaways are usually short with the beginning of the school terms or hectic work schedule, hence staying in a luxurious villa would be a perfect relaxing time for your stressed-out mind. You can be at home, away from home, when staying in a villa, as compared to staying in a regular hotel.
Since the end of the pandemic, a villa holiday has been a trend when planning a staycation. If you're planning a villa vacation with a big group of people, friends and family, or even a work trip, then staying at a villa would be the most ideal.
Just like any hotel, villas come with similar facilities, services and amenities. The best part of a villa is that you will have all these to yourself instead of sharing them with strangers. Besides, a villa comes with plenty of rooms, so you only pay per night for multiple rooms, as compared to per room at a hotel.  Apart from rooms, you'll get complete privacy, and the pool, kitchen, rooms, bathrooms, and lounge area, all to yourself and your family. If you're not convinced yet, this might shed a light on why a villa vacation would benefit you the most.
You'll get plenty of peace and privacy
A villa can give you the ultimate privacy that hotels and resorts usually can't. When you need a getaway from the hustle and bustle of city life, you'd most likely want to be away from people, especially strangers. That's where villas come in to give you the ultimate privacy that you deserve to recuperate and catch a breather.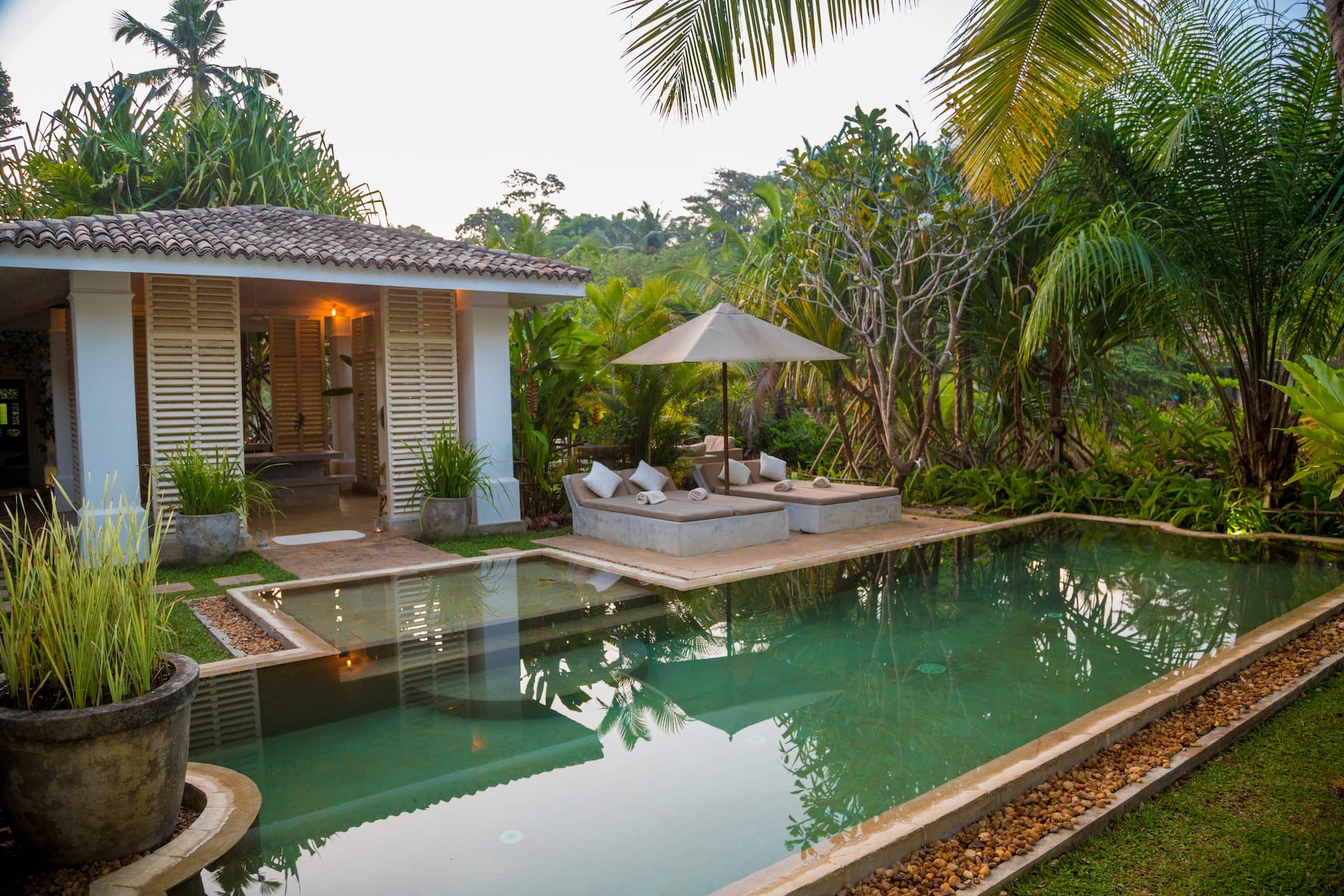 When on a holiday, staying in a villa also means you'll be sheltered from prying eyes and nosy neighbours or hotel mates. You can do anything you want and be your total self. Sing, dance, walk around the kitchen in your swimsuit, anything that floats your boat. Also, you'll have the entire place to yourself like the bedroom, bathroom, kitchen, pool, and anything you can think of, they're all yours for the holiday.
Think about it: the entire villa will be yours for the duration of your stay. The villa staff are usually discreet. Some stay a distance away, while some lives in the backyard of the villa, and are ready for service any time you need them.
There are several services available when you stay in a villa. The housekeeper can cook your meals for you, and clean the villa every day. If you prefer even more privacy, the housekeepers will only come by once every few days to clean. You won't even know they are there.
Each and every corner of the villa is yours to enjoy
Unless you live in a villa yourself, you will not find that big of space anywhere except, well, a villa. You might be planning a party, a family staycation or a friend's getaway, a villa will have all the space you'll need.
Villas usually come with a big bedroom, a humongous kitchen that can fit a village, multiple enormous bedrooms, bathrooms equipped with bathtubs and a large, private pool. If you're there alone, just sit back and relax. Worry about nothing except which bathroom to shower in for the night. Lazy to head out? No problem, get groceries delivered to you and make full use of the big kitchen equipped with top-level utensils.
You don't need to worry about housework
For once, tidying up and doing house chores is not your concern. You'll have helpers to do that for you. Your kids made a mess, sit back and relax, the friendly, helpful housekeeper will get it. As the place will usually be enormous, with plenty of indoor facilities, there are also plenty of things your little ones can do. So relax and watch your favourite shows while your kids entertain themselves.
Bored of the television? Then head out, read and have a feast by the pool. Again, no cleaning up is necessary as the helper would be more than happy to get that dirty plate for you. So long as you don't throw a piece of a spring roll into the swimming pool, all is fine and dandy.
Take a hot, long shower, scrub your skin and do whatever you like under the rainwater feature in the bathroom, or take a nice long bath in the bathtub. Of course, no scrubbing the tub is needed and the helper will get all of that for you too.
All that help that comes with the villa's package, you can just focus on everything you were not able to do back at home – finish a book or magazine, clear your emails, enjoy a glass of wine, paint your nails, you name it.
Have as many people as you want over at your villa
Renting a villa is perfect if you have a large family group travelling with you. It's so much easier to make one booking for all as compared to booking a hotel in the city. Hotel rooms are usually limited to only a maximum of four guests. Anything more, your family members will probably get separated into different floors and rooms. At a villa, you can fit in as many people as you want, provided there is space for everyone to sleep.
No one – not the owners or managers – will limit the number of people you wish to bring or invite to the villa. The space is all yours and you can do whatever you want. Just don't cut the couches in half.
Invite more friends to save on cost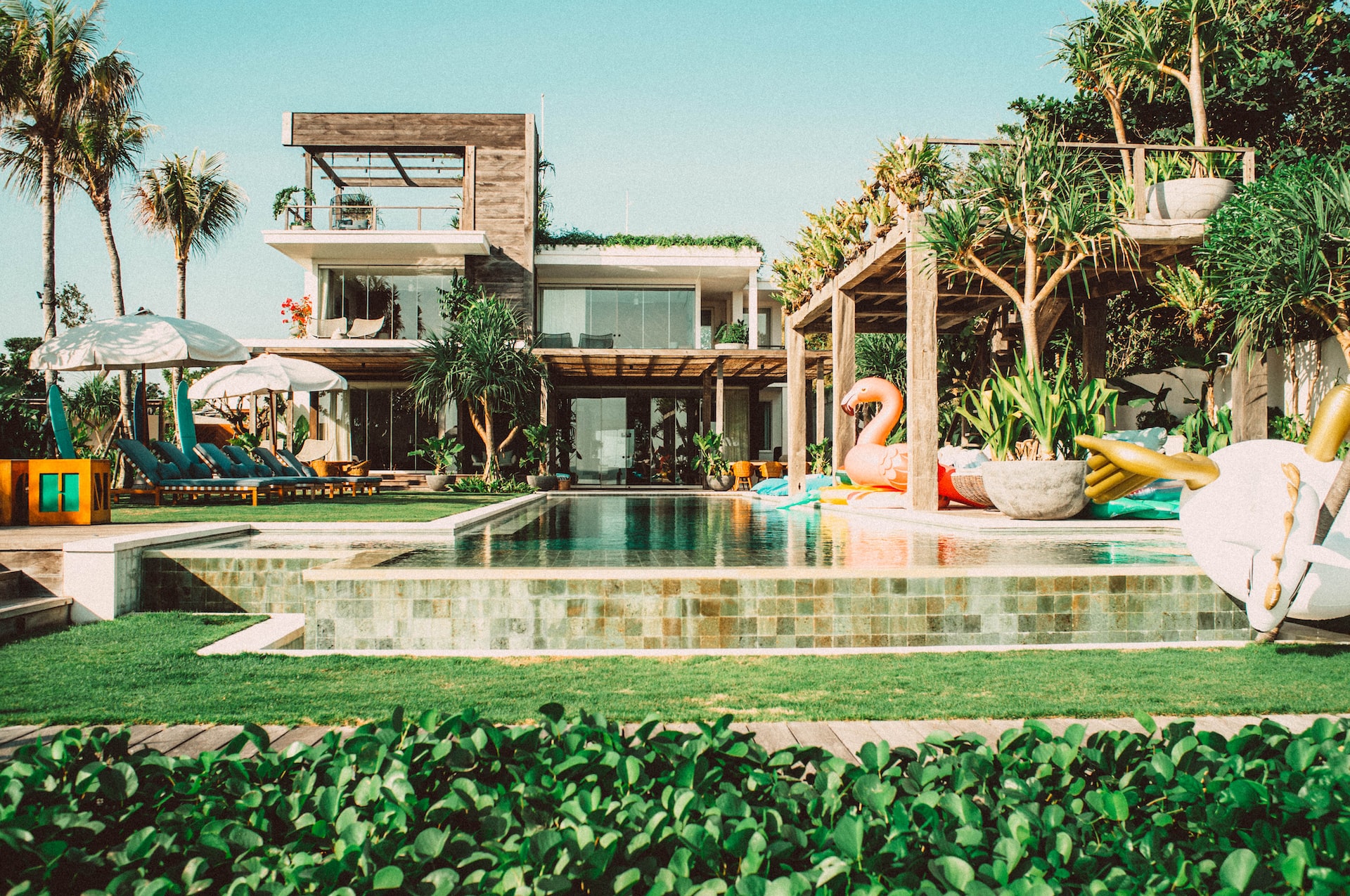 Staying at a luxury hotel is nice, but it will cost more as you can only share the cost with the number of people allowed. Besides, you are also paying per room, more if breakfast is included.
At a villa, however, you can invite as many friends as you want, and the price for the night will remain unchanged. That's very cost-effective; the more people sharing the cost, the cheaper it will be. You can then use that remaining budget for trips and shopping, or even to buy more food and groceries.
Unlike a hotel where you'll have to pay for breakfast individually, a villa lets you cook your meal in the glamorous kitchen with amazing kitchen utensils. That itself can save your wallet from drying out.
So rent a villa if you are travelling with a big group of friends, because you will only have one rate, and use all the rooms available.
A villa vacation is safe for your family
Going on any holiday also means switching off work and stress mode, and focusing on the fun stuff. When staying at a villa, you won't need to go anywhere, and it's also safe. Most villas are monitored for security purposes, and some come with butlers that live behind the main house. So you have nothing to worry about as your family will be in good hands.
That being said, some villas come with child-proof everything. There are child-safe swimming pools, baby-proof kitchens, lounges, living rooms and bathrooms. If they are not, you can always request for these spots to be child-proof before your arrival, so your little ones will be safe and sound. 
Throw the largest party of the year During Your Villa Vacation 2023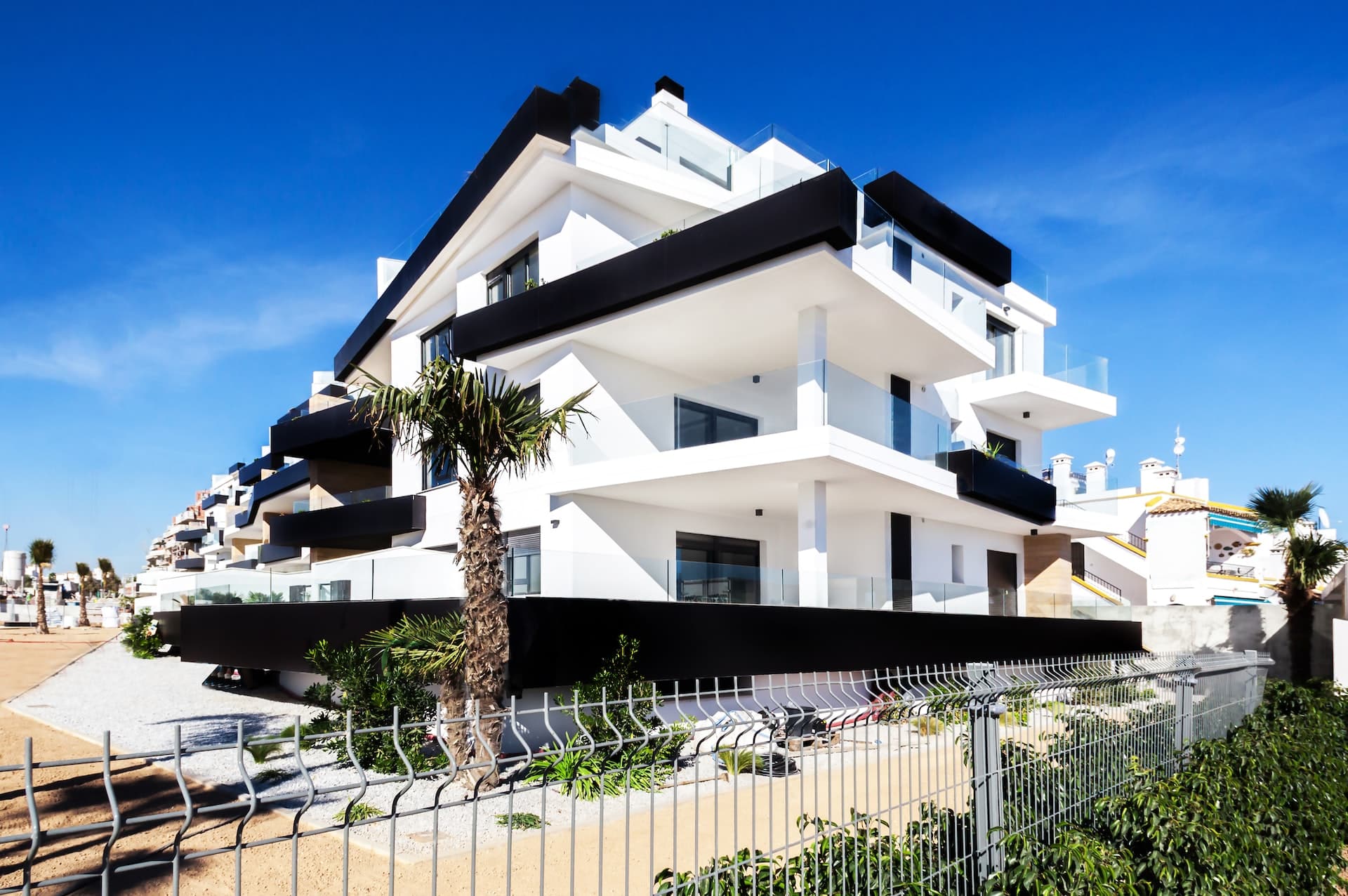 Invite all your friends and their friends to the largest party in town during your villa holiday. You can hire a DJ, blast the latest party tracks through the speakers, have a pool party with food and drinks, or have interesting games by the pool, you name it, whatever that makes your party the best. No neighbour is going to disrupt your party unless you're blasting music past midnight.
You can invite unlimited guests or as many people as can fit the entire villa, and it wouldn't be a problem as compared to a hotel's function room. You can get everyone to chip into the party to make the cost even cheaper. 
A villa vacation is perfect for seasonal holidays
Let's face it, modern families would hardly want to stay back in their home town anymore, especially when their relatives have already passed on.
So what do you do during Chinese New Year, Hari Raya or Deepavali? You're right, plan a villa vacation. Get away from the crowd, the ridiculous traffic and the price hike on food and head to your favourite villa. You can spend the festive season with your family – and favourite relatives perhaps – and not be disturbed by nosy neighbours and the crowd.
Don't send your fur babies to boarding homes. Bring them along
That's the great thing about renting a villa, that is you can bring your pet along instead of sending him to a boarding home, which can be a hassle. Most, if not all villas allow pets, as the place is supposed to be your home for the entire holiday. So bring and spend your villa holiday with your furry babies. However, do check with the owners beforehand to confirm if you can bring your pets along and if there are any special conditions or considerations. Be a responsible owner.
A villa vacation is more sustainable
You would think anything luxurious would not be friendly to our fragile planet, but it's the exact opposite. Sustainable travelling is widely practised now for a greener planet. How? Well, villas do not use as much energy and power as compared to hotels. There are fewer wastages and you can control the power usage in the villa itself. Most villas are also practising a greener environment as the owners would want to eliminate any unnecessary wastage as well. Hence you would be able to spend lesser on a villa holiday as to staying at a hotel. 
By choosing to stay in a villa, you can support eco-tourism and reduce your carbon footprint while still enjoying a luxurious vacation.
Option to Choose the villa that suits your style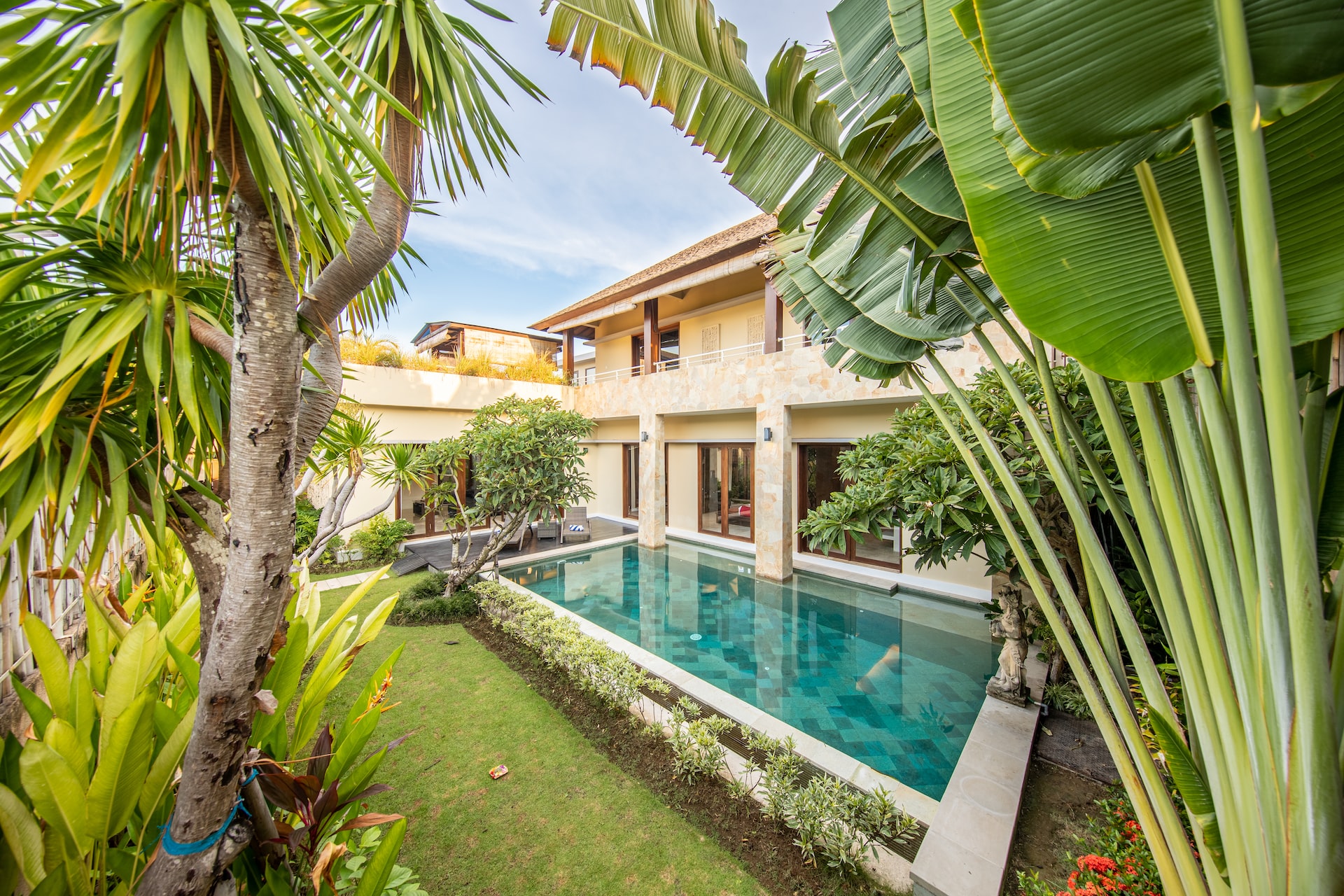 There are plenty of villa styles in terms of interior and architecture. There are modern styles, vintage 80s styles, rustic styles, old-style styles, you name it. There is always something out there that can fulfil your home fantasy, for a few days at least. These luxury villas are often built to perfection and are mostly near the beach to complete the holiday vibe.
Some are built on incredibly special landscapes such as mountainside villas, riverside villas, or even in the middle of a Beverly Hills-inspired area. Fret not, although these locations sound exotic, they are often equipped with easy transportation services to get out and about. 
villas are clean and hygienic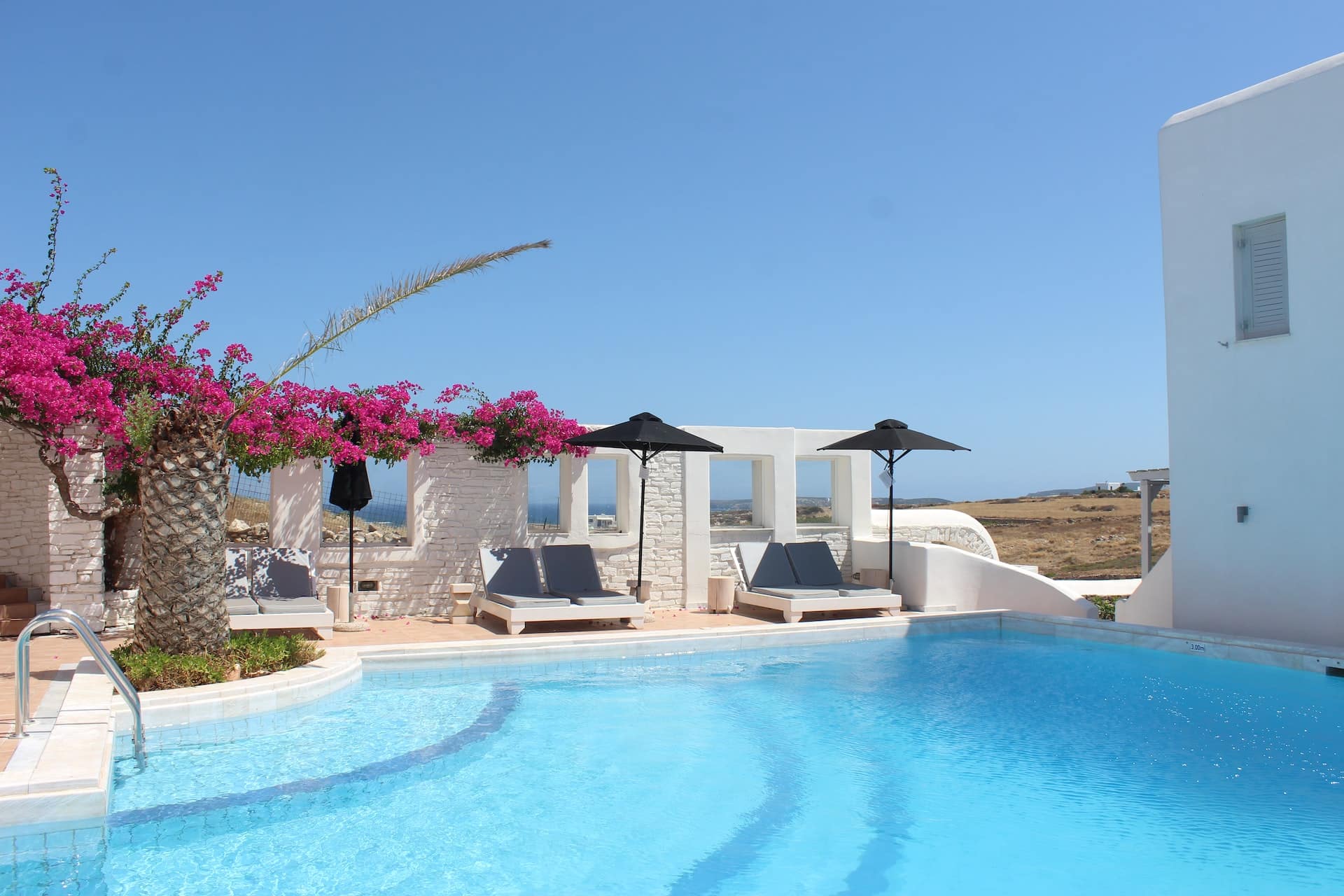 Since the last days of the pandemic, hygiene standards have gone up a lot, especially in the hospitality industry. People are very conscious about their health, especially those travelling with children and newborns. Hence travelling hubs like airports and transportation stations are very strict about cleanliness, and so are villa managers. 
In this case, luxury villas give you peace of mind as compared to regular hotels where thousands of visitors from around the world visit. Hotel staff can only do that much to keep their premises as clean as possible. Villa managers, however, can take more steps in keeping the place cleaner and more sanitised. Vaccinated villa housekeepers adhere to strict hygiene procedures and cleaning schedules, and unlike at a hotel, they can gain more focus on keeping your space clean.
7 Stunning villas around the world that will blow your mind away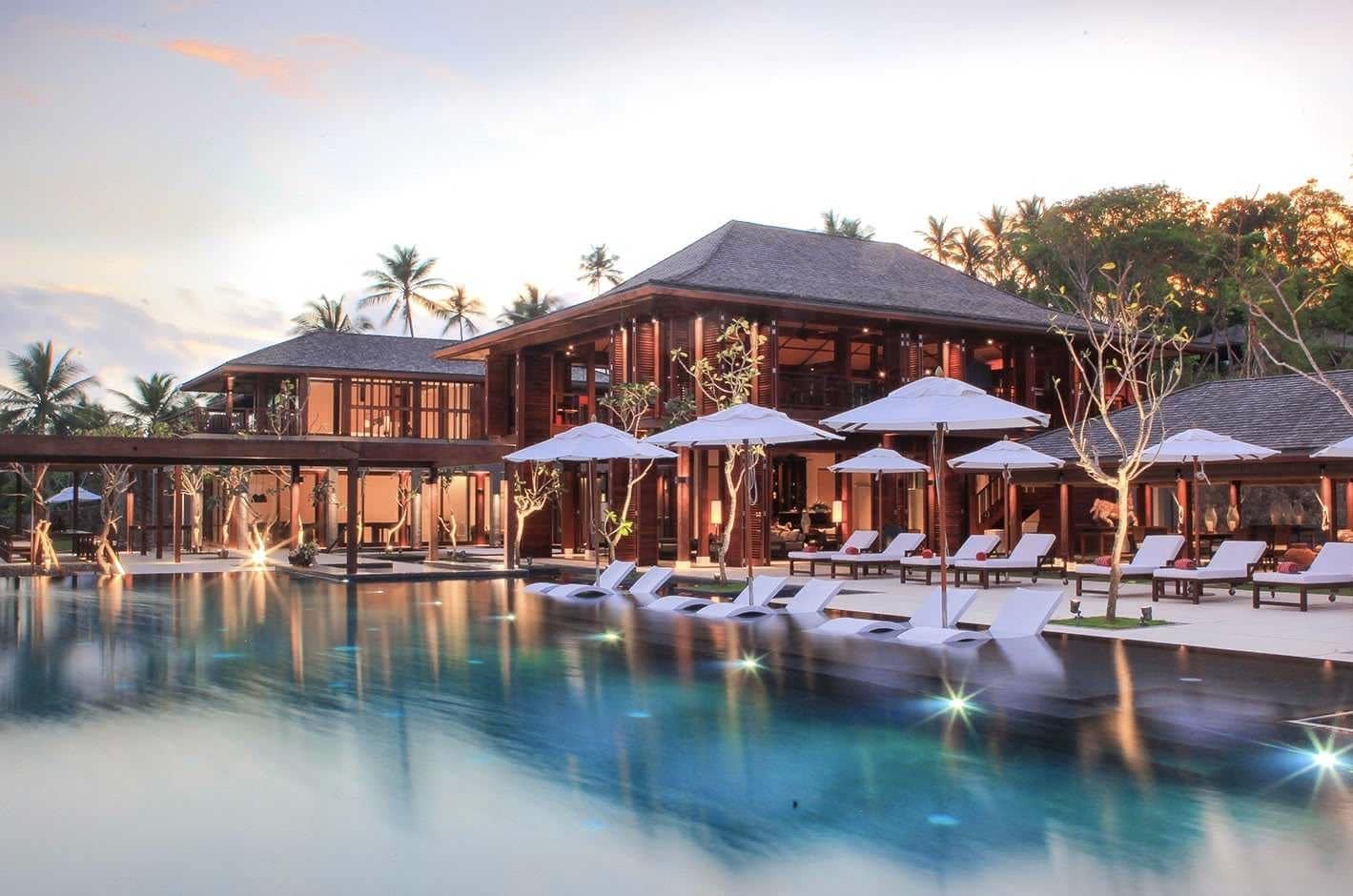 La Bergerie, France
Take your family for a luxury getaway to this villa located in Tourettes – South of France – about 45 minutes away from Nice airport. It has eight big bedrooms and a 15 metre-long pool that comes with a heater.
Crystal Springs, Barbados
Oliver Messel designed this villa that is located between Speightstown and Holetown. Its alluring architecture is built on a 74k square foot ground that's right next to the beach. Crystal Springs comes equipped with 10 bedrooms, a heated, infinity swimming pool, a home cinema and a vintage popcorn machine that actually works.
Hollywood Mansion, South Africa
Give this villa a try when you're visiting Camps Bay in Cape Town. This six-bedroom villa also comes with an infinity swimming pool, nine balconies, three studies and four garages. There's also a gym and home cinema which is perfect if you're planning to stay for a while. Hollywood Mansion is also equipped with 360-degree CCTV and security alarms.
The Townhouse By Samadhi Kuala Lumpur, Malaysia
Located in Ampang, this stunning, ultra-luxurious townhouse-style villa offers two big rooms that fit four to five guests and a large double-storey suite that can fit another four to five guests. It has a luxurious Bali-style kitchen, an infinity pool and a breathtaking view overlooking the mountains.
Over Yonder Cay Resort, Bahamas
If you're planning a party for up to 30 guests, then this villa located in Exuma has all the space you'll need. It's powered by a state-of-the-art renewable energy system that includes three wind turbines and a 1.5-acre solar field. You'll have total privacy yet full service from the experienced staff. There are four uniquely-designed villas on the island with private beaches. Fret not as they are a distance away from each other, so it will not jeopardise privacy. 
Ani Private Villa Resorts, Sri Lanka
This private villa is located in the charming region of Dikwella on the Southern Coast of Sri Lanka. It comes with two detached villas on a 2181 square foot estate, which you can choose to rent together or separately, depending on the number of guests you have. One villa offers eight bedrooms, while the other offers seven bedrooms, a total of 15 rooms that is also suitable for company getaways. These two villas come with a traditional Asian spa treatment, oversized pools and also children's pools with amusing waterslides.
Villa Rica, Spain
When travelling to Ibiza, you should consider staying at this villa that overlooks the Bay of Cala Jondal. It has five incredible bedrooms, a gym, a thermal detox sauna and a steam room. The villa is serviced by a team of attentive staff, who have their living quarters, away from your view, giving you complete privacy. The rooftop comes with a huge jacuzzi that can fit 10 people and on the lower ground, an underwater bar with subaquatic pool windows.
There are plenty of positive reasons why you should consider a villa vacation for your summer getaway. Not only it's trendy and luxurious but it is relaxing and clean that you'll feel like you are living in your own villa – even if it's just for a few nights!
DISCOVER THESE LUXURY VILLAS WITH THE BEST DEALS AND Packages!
You may also be interested in: