The year 2023 is expected to witness unexpected travel trends or "no-normal travel" based on studies conducted by Expedia. This trend means that more people are seeking experience-based travel rather than venturing to regular tourist hotspots.
You can go wherever your heart desires, like a bucket list destination or wellness retreat, but only if you can afford it. That's where travel money hacks matter! Being a savvy traveller and knowing when to splurge or cut back on travelling expenses ensures a stress-free trip and avoids burning a hole in your pocket after a vacation.
best Ways to carry money while travelling
Cash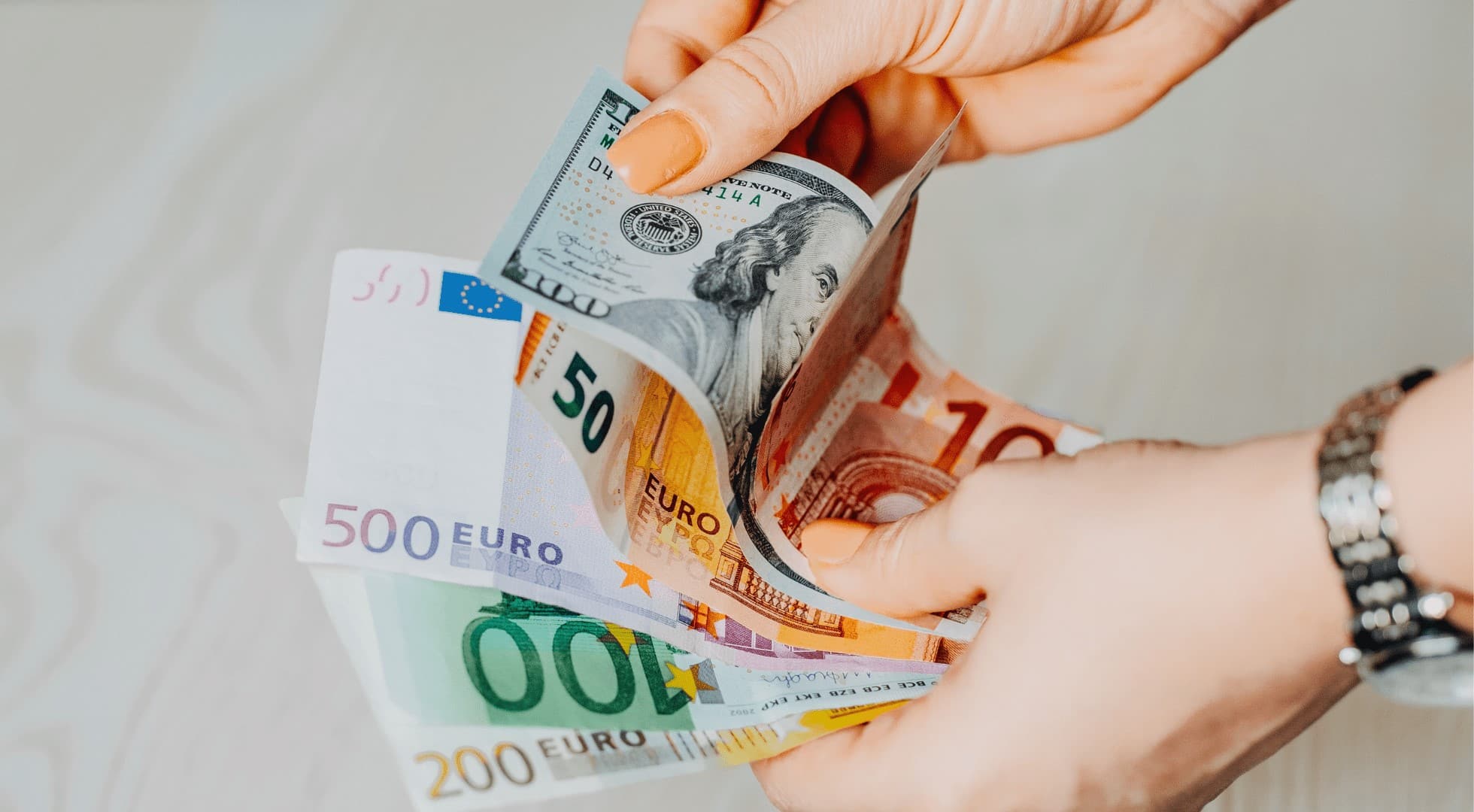 Despite the cashless wave, most travellers prefer carrying a reasonable sum of cash while travelling abroad as an emergency fund, for tipping, or in places where payment by cash only is acceptable.
Cash is probably the only payment method if you travel to remote parts of the world, like Easter Island. It is best to pay by cash for minor expenses like purchases at a souvenir shop or convenience store, mainly if the store practices a minimum rate for credit card usage. With local currency at hand, you don't need to rack your brains to figure out the conversion rates daily. Another benefit of carrying cash is that you reduce the payment of overseas conversion fees by reducing the number of times you swipe your credit card while travelling.
The most fundamental concern among travellers is whether to exchange cash before travelling abroad. The best way to carry cash abroad is to have a reasonable sum of US dollars and the local currency of your destination before travelling. Avoid the rookie mistake of exchanging money at the airport terminal. Most airport-based money exchange shops offer travellers the worst exchange rate for a profit. The safest way to get a reasonable exchange rate is to convert your home currency into the local currency of your destination or US dollars at your local bank or money exchange dealers in your home country before travelling. Otherwise, it is best to exchange your money at an in-airport bank.
Check travel currency comparison websites like CashChanger to be well-informed about the daily exchange rates. You can also locate the nearest money exchange dealers for a good deal before converting your native currency. Meanwhile, Travelex Malaysia provides foreign currency delivery services and international money transfers. The site also lists the foreign currency required for ordinary travelling expenses abroad, like entry to the Eiffel Tower or popular activities like sipping coffee at Central Park.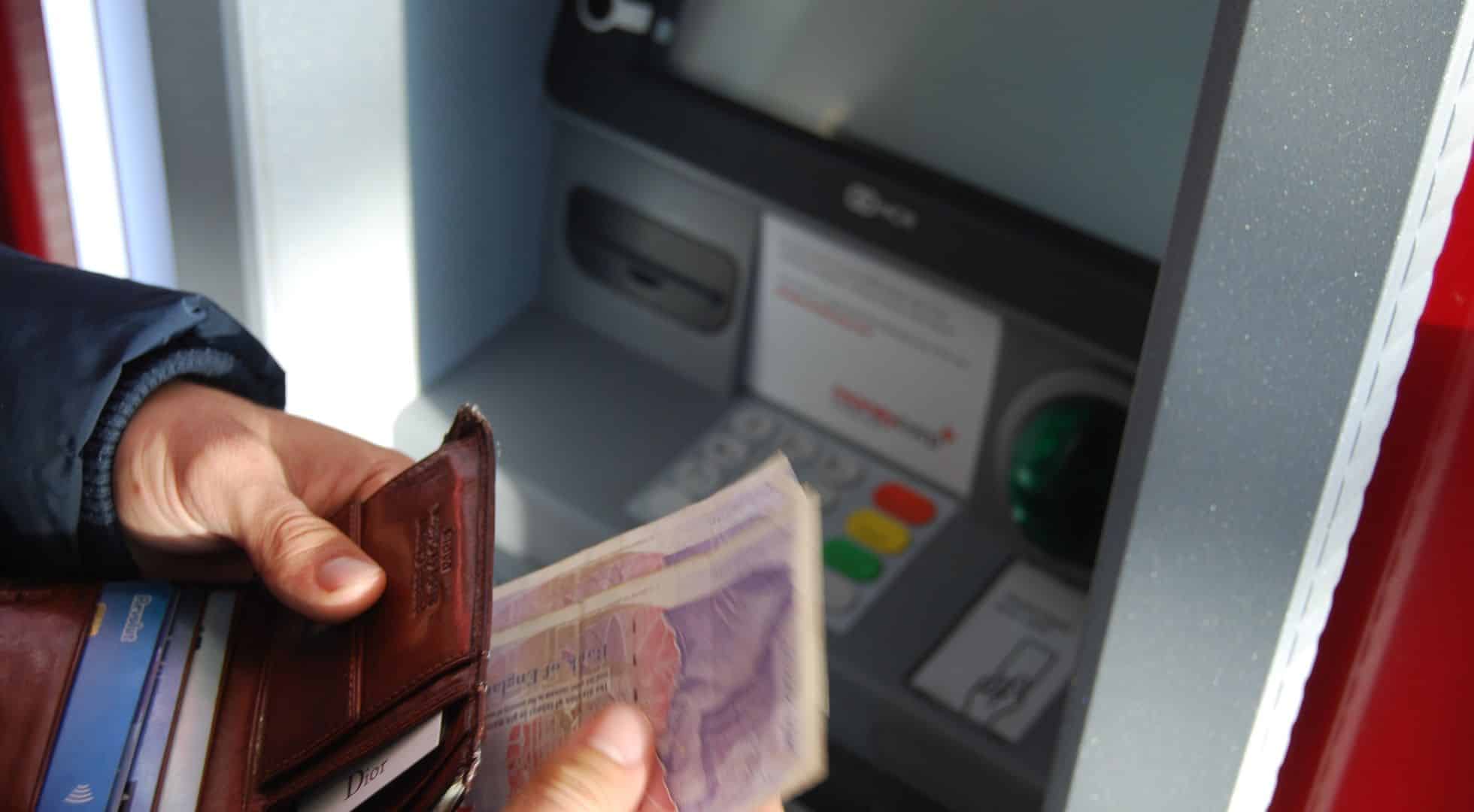 The bottom line is that you must be cautious about carrying cash abroad. Given numerous horror stories of travellers losing money or having their money stolen, it is best to store most of your money in a travel security belt or cash pack. Always split your money in different locations (place a minimal sum in your backpack or luggage). On-body storage is the best way to hide a significant amount of money.
Be prepared with small bills for tipping or paying the taxi or bus fare. One of my favourite travel money hacks is carrying a "dummy wallet" with small notes and coins just in case you get mugged. Be mindful that having cash as a backup plan and for payments when you only need to is integral for an enjoyable vacation abroad.
Credit Card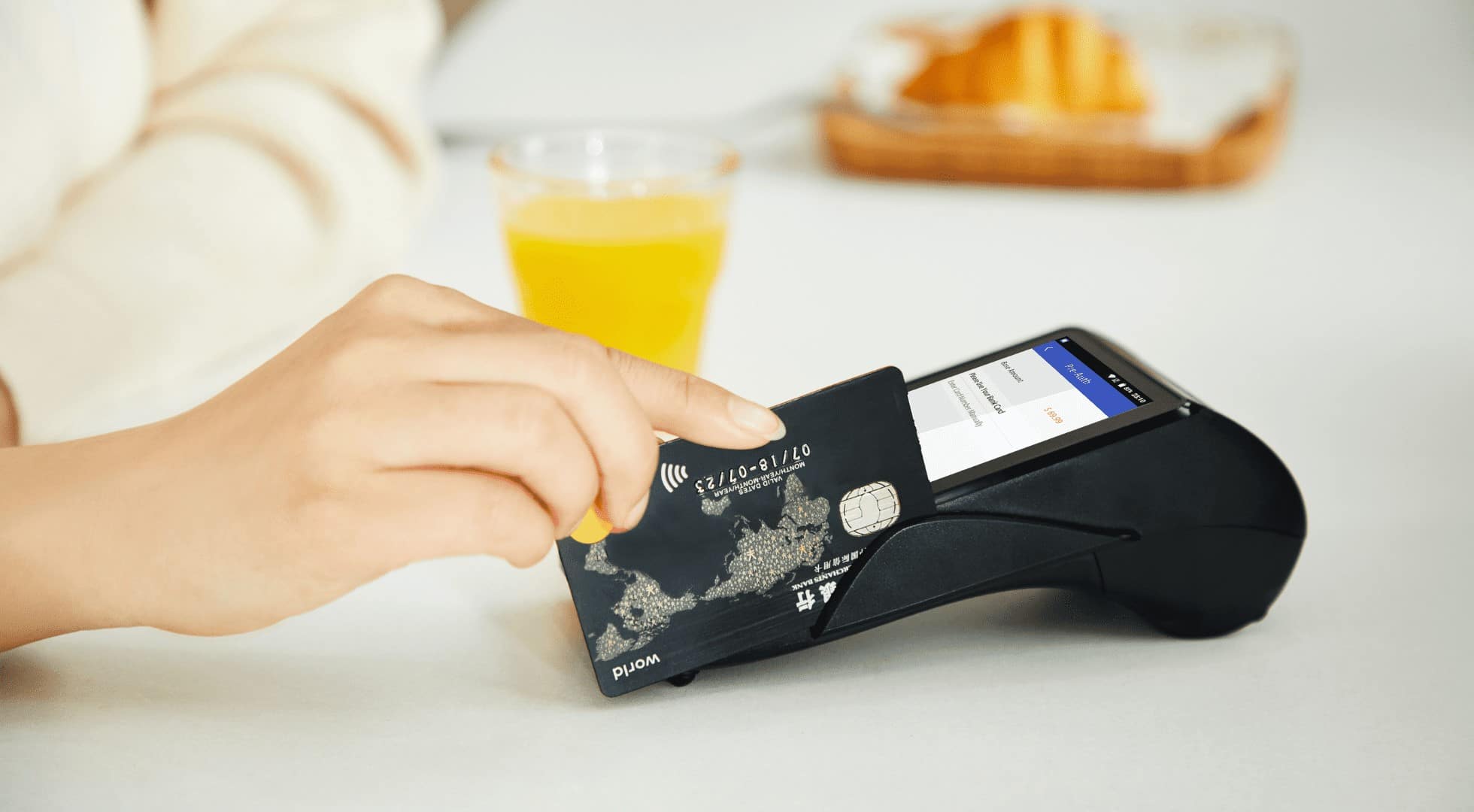 A credit card is one of the most convenient ways to manage your money abroad. You don't have to carry large amounts of cash, and it's much easier to make large purchases like booking flights and accommodation. Further, credit card issuing banks offer liability coverage and can block a card in case of theft. Widely accepted credit card companies like Mastercard and Visa also provide fraud protection.
You can earn credit card travel rewards through cashback or collection of points for discounts, merchandise, vouchers, or gift cards. Travel insurance is also applicable (depending on the issuer) when you purchase flight tickets which provides compensation if you have lost or damaged luggage or flight delays. You also gain a good deal on exchange rates with a credit card than money exchange shops or ATMs.
Further, a travel credit card is a form of credit card designed specifically for travellers with travel-related benefits. Co-branded travel cards, for example, RHB World Mastercard Credit Card) typically offers higher reward points for expenditure at partner travel brands. Using a travel cashback credit card allows you to earn a percentage of money back into your account based on the minimum spending conditions, cashback rates and monthly cap.
Although credit cards have loads of benefits for travellers, the major downside is the foreign transaction fees (roughly 2% to 4%) for every purchase made abroad. Before choosing a travel credit card, the best thing to do is to determine your spending habits and the joining and annual fees. This way, you can ensure that you spend the minimum amount to earn sufficient rewards that justify the yearly fee. Some credit card transactions may require ID verification, although this is a good security feature.
Don't opt for a travel credit card if you are not a regular traveller, keen on utilising the travel rewards, or if the minimum spending conditions are beyond your capacity. Credit cards are a convenient alternative to cash. However, it becomes a financial burden with higher interest rates, late payment charges, and penalty fees if you overspend or don't pay your dues on time.
Travel Money Card
If travel credit card costs and expenditure rates are beyond your budget, carry cash and use a travel money card. A travel money card works like a debit card, where you can deposit a certain amount of money in the card without a credit limit. You can also fix the exchange rate when depositing funds and multiple currencies onto one card. For example, the Travelex Money Card allows travellers to load ten currencies onto one card for a multiple-destination holiday.
Among the top benefits of a travel money card is no ongoing conversion fees, unlike a debit card or credit card. However, there may be ancillary charges like closure fees, overseas ATM fees and inactivity fees. The funds in a travel money card are not connected to your current or savings bank account or personal financial details. If your travel card gets stolen or lost, your details and finances may not be compromised by fraudsters.
Debit Card
Some travellers prefer to use their regular debit cards overseas. Since the funds are attached to their existing bank account, this may be more convenient than taking out a new travel money card or credit card. Through a debit card, you can also access your account details and expenditure through e-wallet applications, making overseas purchases or payments easier.
However, a major pitfall of a debit card is the foreign transaction fees similar to a credit card. This fee may include currency conversion and ATM fees, which may hit up to 4%. Since a debit card is connected to your regular bank account, this can be risky. You may overspend especially paying the bank for additional costs like foreign transaction fees. If the card is stolen, you tend to lose a massive chunk of your savings. Further, some foreign hotels do not accept debit cards for payment of room deposits.
If you prefer using a debit card overseas, do your research and select international debit cards like a Wise Card with relatively low currency conversion fees.
E-wallet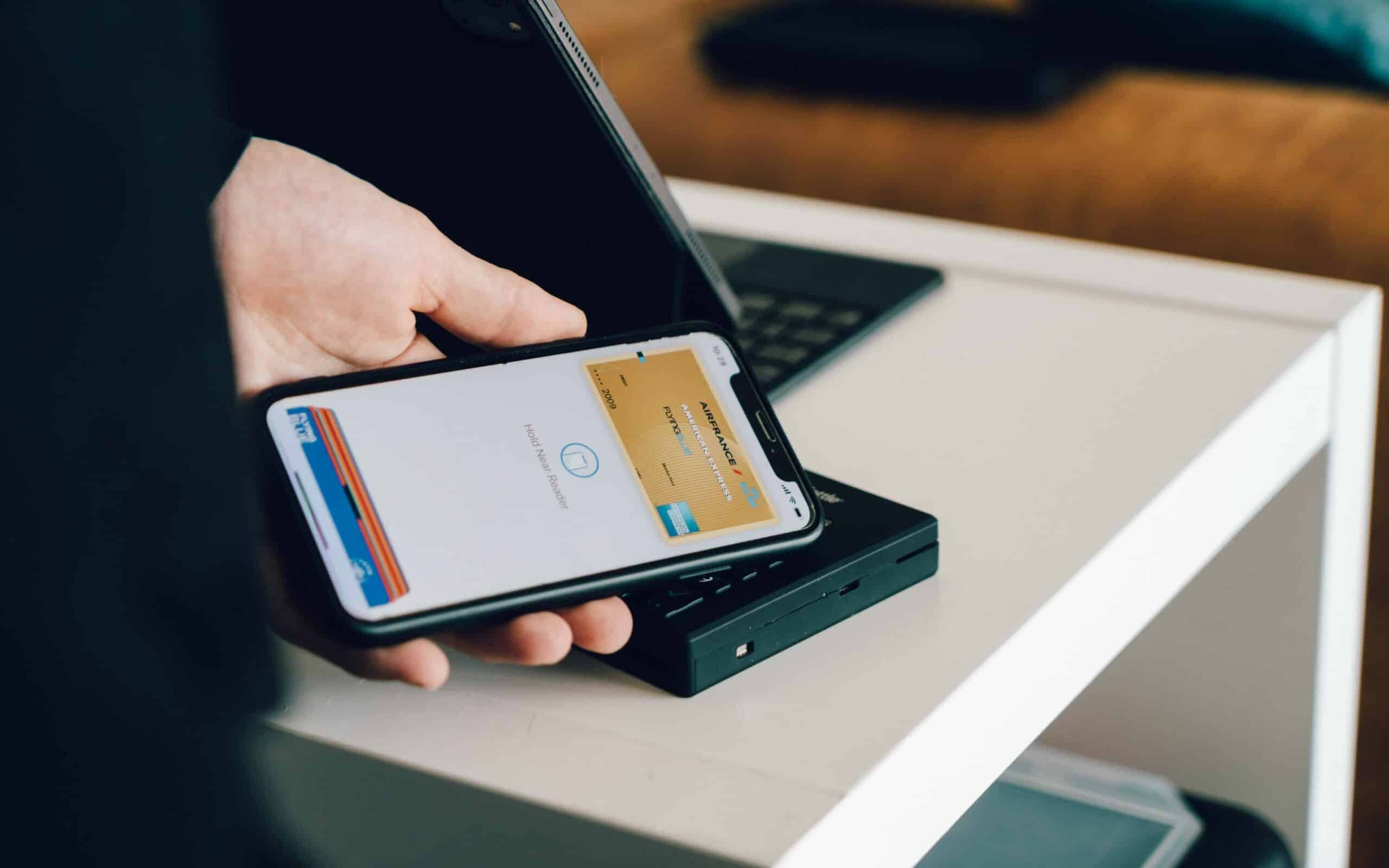 Younger travellers nowadays tend to go cashless. This trend has led to more e-wallet apps in the market. Card-based digital wallet, Merchantrade Money, makes it easier to monitor foreign exchange rates on your mobile phone. You can also store multiple currencies in one card and gain better deals on foreign currency conversion fees.
Other essential travel perks include healthcare and insurance coverage. Top up your card easily anytime and anywhere through online banking. You can disable and enable overseas retail payments, payWave and overseas ATM withdrawals on-the-got through your mobile phone. As for security features, you can even lock your card from the e-wallet app in case your card is stolen or lost.
However, payment through e-wallet apps may only be acceptable in some places. Further, the tendency of cyberattacks may leave many travellers vulnerable as they risk losing their funds. On the other hand, people not familiar with e-wallet apps or lack budgeting skills may end up overspending.
Essential Travel Money Hacks To Save Your Money Abroad
1. Fix a budget
Before making travel plans, you need to determine your affordability and expenses for the trip. Make provisions for essentials like food, accommodation, transportation, activities and souvenirs you want to purchase on your trip. By making a list of expenses, you can avoid overspending during your trip, which may hurt your savings or finances in the long run. Fixing a budget also allows you to start saving ahead of your vacation to have extra funds during your trip for emergencies.
2. Use a Travel Credit Card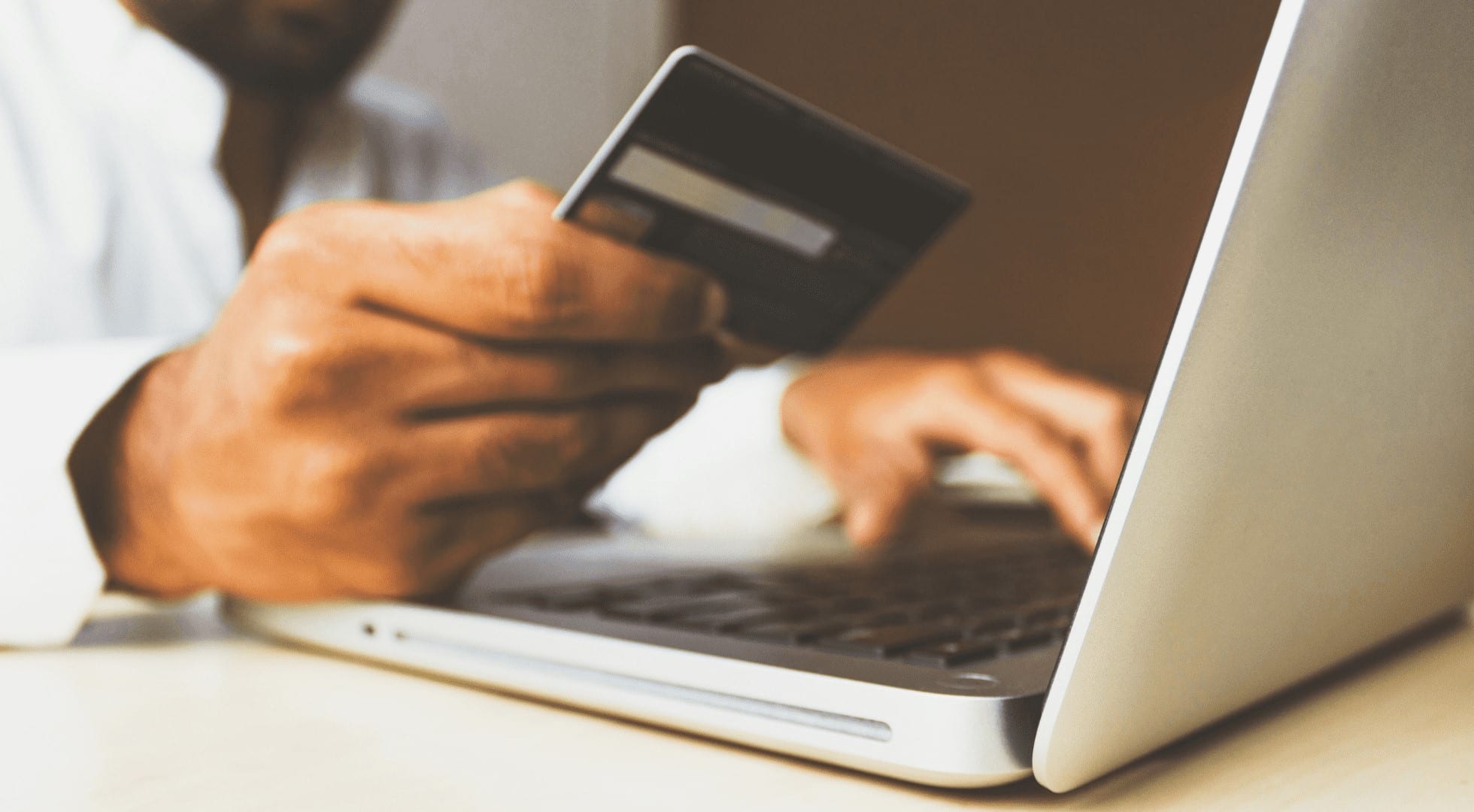 Most travellers prefer to carry only a limited amount of cash as backup and utilise a travel credit card to make large payments like booking a flight or accommodation. With a travel cashback credit card, you can earn cashback in your account when you make overseas purchases above the minimum spending rate. Other travel rewards include points or miles for future travel.
Check out some of Malaysia's best travel credit cards, like the Hong Leong AirAsia Gold Visa, which rewards travellers with huge points on AirAsia flight tickets. Meanwhile, the travel perks provided by the RHB World MasterCard Credit Card include complimentary travel insurance and up to 6% cashback on monthly travel, dining and petrol. Consider registering for a Wise multi-currency account to receive money transfers from family and friends when you run short of funds during your overseas trip. With a Wise debit card, you can even spend and withdraw money overseas without hassle.
Another handy tip is to inform the bank ahead of your overseas trip and increase your credit limit if you anticipate doing a fair bit of shopping.
3. Select the Local Currency When Paying With A Credit Card
During your travels abroad, select the local currency for payment through a credit card if it does not charge foreign transaction fees. However, if your card is subject to foreign transaction fees, consider paying in your home currency to avoid those charges.
4. Monitor the Exchange Rate
To spend wisely, you need to familiarise yourself with the exchange rate of your travel destination. Go online, use mobile apps like Malaysian ringgit Converter, or visit a local bank and obtain the current exchange rate.
5. Track your spending
It is easy to lose track of your expenditure overseas in a foreign currency. To avoid overspending on unnecessary items, you need to track your expenses and stay on budget. You can either download a budgeting app or use an excel sheet to tabulate your costs based on the receipts you have compiled and keep track of your budget.
Get over your travel itch with great travel packages in 2023!
You may also be interested in: