There is no denying that coffee is loved globally. Perhaps you are among the many people around the world that start each day with a cup of joe. If you have a keen interest in coffee, perhaps you would like to get up close and personal with the coffee production process in their countries of origin.  There are many countries in the world (some reports claim 70 countries) with coffee plantations where you can learn about this plant and its cherries. There is also much to learn and enjoy on a trip to non-producing coffee-loving countries such as Turkey. See below for the story.
Let's take a deep dive into the world of coffee tourism — a vibrant buzzing industry dedicated to this caffeinated beverage. By merging coffee with travel, you can deepen your appreciation and understanding of this caffeinated beverage and support an industry that is vulnerable to market trends, climate change, drought, disease, and pests. Needless to say, you also definitely enjoy many wonderful cups of excellent coffee.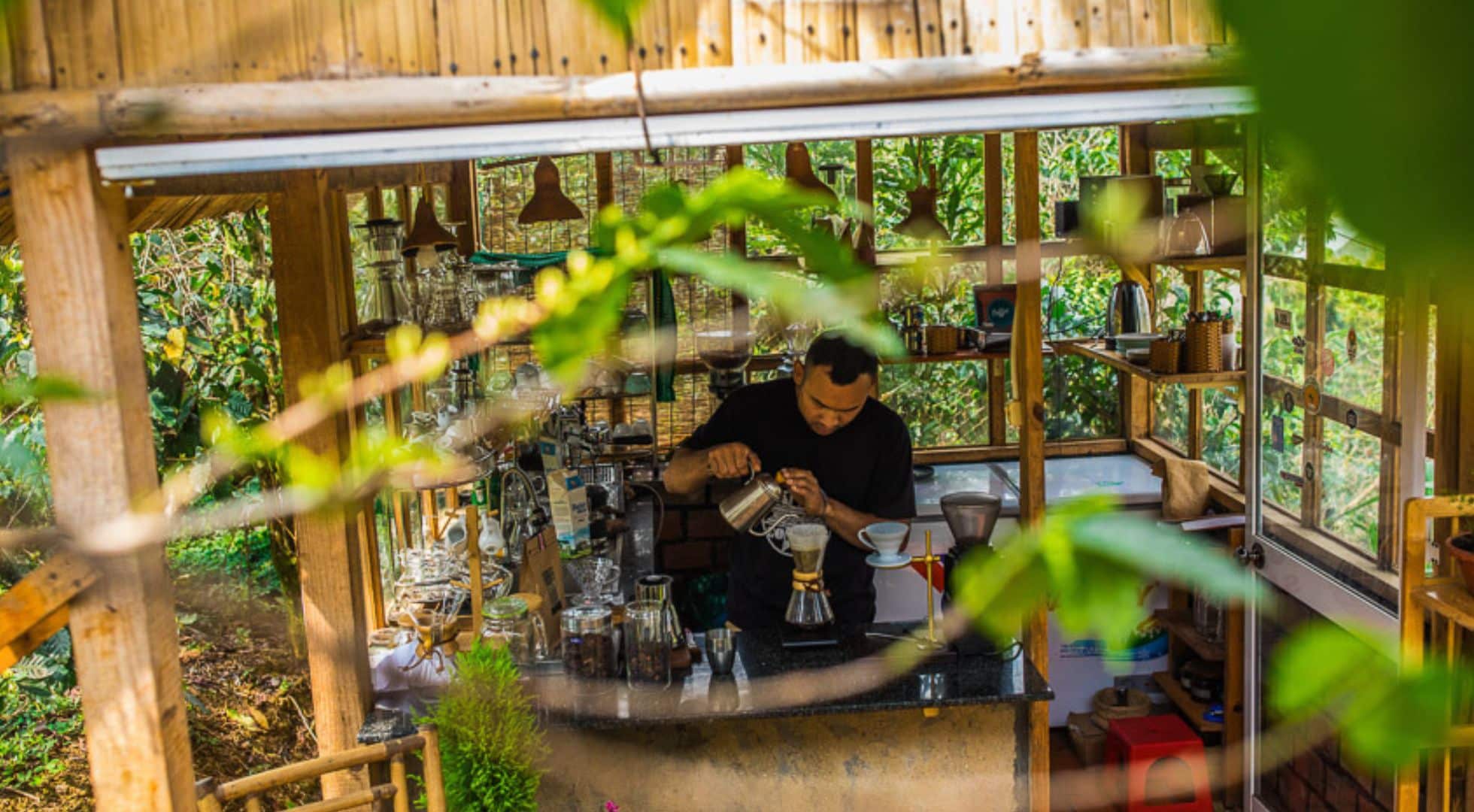 Coffee HOLIDAY: Visiting the places behind the coffee 
Coffee travel: Colombia, Home to high-quality Arabica beans 
Colombian coffee has a reputation as the best coffee in the world. This country has superb growing conditions for the coffee plant and its beans are processed naturally by hand on small farms. Columbia is the third-largest global coffee producer behind Brazil and Vietnam, and this is a wonderful place for authentic grassroots coffee travel experiences.
For an unforgettable experience, spend a few days in the central highlands between Medellin and Bogota to visit coffee farms and coffee cooperatives aka co-ops (coffee producers band together to gain better access to resources, technologies, markets and business opportunities. Co-ops also buy coffee beans from small farmers).  This is a great way to see Colombia's countryside and learn about coffee planting and bean picking. Most tours also allow you to pick the beans and watch the next steps in the coffee production process. Make sure to buy some super fresh coffee before you leave.
In Bogota, you can visit the best independent cafes by going on specialty coffee travel tours in the main culinary districts. You will walk to a number of coffee shops and taste specialty coffee. The highlight of these trips, besides cups of joe, are the stories behind the coffee. This experience is truly enjoyable for everyone even if you are not a coffee enthusiast.
Look out for a popular Colombian beverage – coffee or chocolate with cheese. Cheese is said to add extra flavour profiles to the base drink. Okay, you can eat a slice of cheese while drinking coffee/chocolate but the Colombian style is to put the cheese directly into the brew. Locals say cheese imparts a creamy taste to coffee. Some places serve a combination of different cheeses on a platter. The idea is to explore taste combinations and find your favourite pairing. Perhaps you will like brie or ricotta with your coffee. Or maybe a more robust cheese like smoked cheddar or a spicy semi-hard cheese goes better with your brew.
Colombians also enjoy dipping bread into their coffee. Think of it as a coffee, cheese, and bread treat. A common snack is pandebono, a gluten-free cheese bread made with cassava starch. Finally, once you have had enough coffee, try a cholado. This refreshing sweet drink features multiple layers of fruit mixed with fruit syrup and condensed milk.
Coffee travel: Vietnam, A vibrant and impressive coffee industry
Vietnam is the world's second-largest coffee exporter in the world, just behind Brazil. Surprised? Coffee production grew by 20% to 30% every year in the 1990s. The government has credited the coffee industry for transforming Vietnam's economy and bringing much of its population out of poverty.
Ca phe (coffee in Vietnamese) has its own unique characteristics. It is roasted with rice wine, a pinch of salt and butter (sometimes with chocolate and caramel) and made using a French drip filter. Vietnamese have invented many ways to serve coffee. You can opt from coffee with sweetened condensed milk, yoghurt coffee, egg coffee, and coconut coffee to coffee smoothies (popular concoctions include coffee blended with banana and avocado and coffee with sapodilla).
Hanoi is the café culture in Vietnam and this is where you can try all the different types of Vietnamese coffee. The Hai Ba Trung district has heaps of street cafes. Many are pre-war family businesses while others are modern, Instagramable outlets.  Top recommendations are cafes such as Café Dinh, Ca Phe Duy Tri (operating since 1936) Café Tho, and Café Giang – creator of the famous egg coffee.  Locals prefer to sit on tiny stools on the sidewalk and drink coffee. The older cafes don't usually serve food so you may want to chow down on some Vietnamese cuisine before heading to a café.
Vietnam's best coffee is grown in Da Lat, in the central highlands. This is a popular destination for couples, outdoor enthusiasts, and wellness advocates that are drawn to its cooler weather. Da Lat is known as the top spot for coffee tourism in this country. It is also Vietnam's honeymoon capital and has made its mark as an adventure sports centre with canyoning, trekking, mountain biking, and white-water rafting.  Consider going on one of the many Da Lat coffee tours that are organised by coffee producers. Top recommendations include La Viet, which has a coffee farm, roastery and barista training centre, and K'Ho Coffee Cooperative. The latter is a cooperative run by the ethnic minority K'Ho, who look to preserve their culture as they produce and roast high-quality Arabica coffee beans.
Coffee travel: Brazil, The world's coffee-producing powerhouse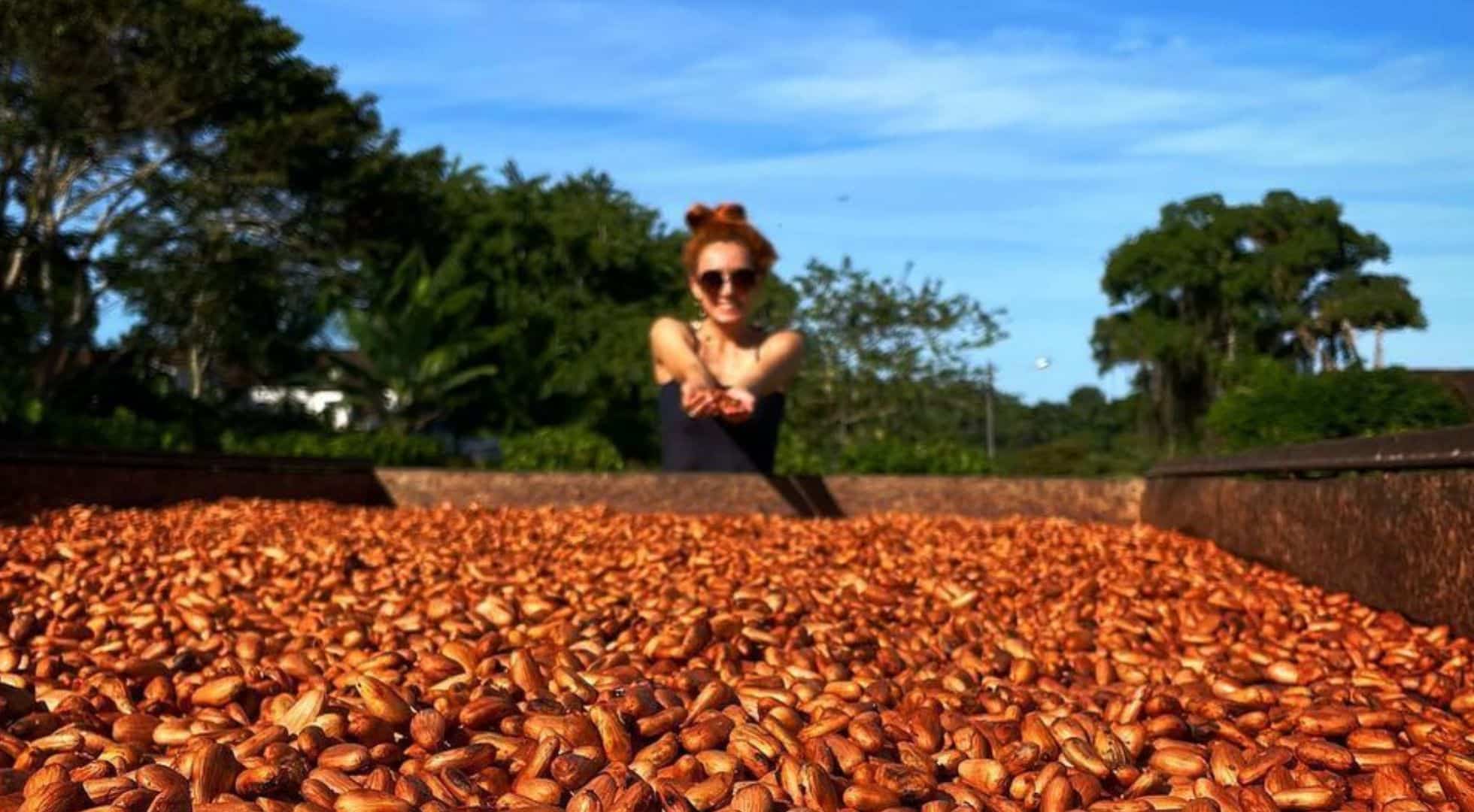 In the global marketplace of coffee beans, it doesn't get any bigger than Brazil. This Latin American country is the world's biggest producer and exporter of coffee beans. This country has been in this leading position since 1840 so you can expect heaps of coffee plantations, history and stories, and coffee tours. You may be familiar with Arabica and Robusta coffee beans but Brazil has several unique beans: bourbon, caturra, catuai, maragogipe and mundo novo. The flavour profile of these beans is mild with low acidity, thus commonly used as a key component in blends.
Brazil is a huge country and the Brazil Speciality Coffee Association has identified 32 coffee-producing regions spread over 14 states. Specific areas in districts such as Cerrado, Matas de Minas, Minas Gerais, Bahia, Sao Paulo, and Sul de Minas are known for their coffee production and this is where you can find numerous coffee farms known as fazendas.
Minas Gerais is a popular destination for coffee lovers looking to learn more about the production of coffee in Brazil. This is a large state with three main coffee-producing regions. It produces nearly 50% of the country's coffee so you can easily find good coffee tours. Many farms are owned by 4th or 5th-generation coffee growers so you will undoubtedly meet Brazilians with coffee in their blood.
A bit of good news for coffee lovers: Minas Gerais is full of natural attractions, historic cities, and quaint colonial towns. So you get to experience a beautiful state in Brazil without the crowds that head to Rio and Sao Paulo. Minas Gerais is also a Minas food paradise and you get to try all sorts of traditional dishes from cheese bread aka pao de queijo to feijoa tropeiro, a dish made with beans, bacon, sausage, eggs, and collard greens.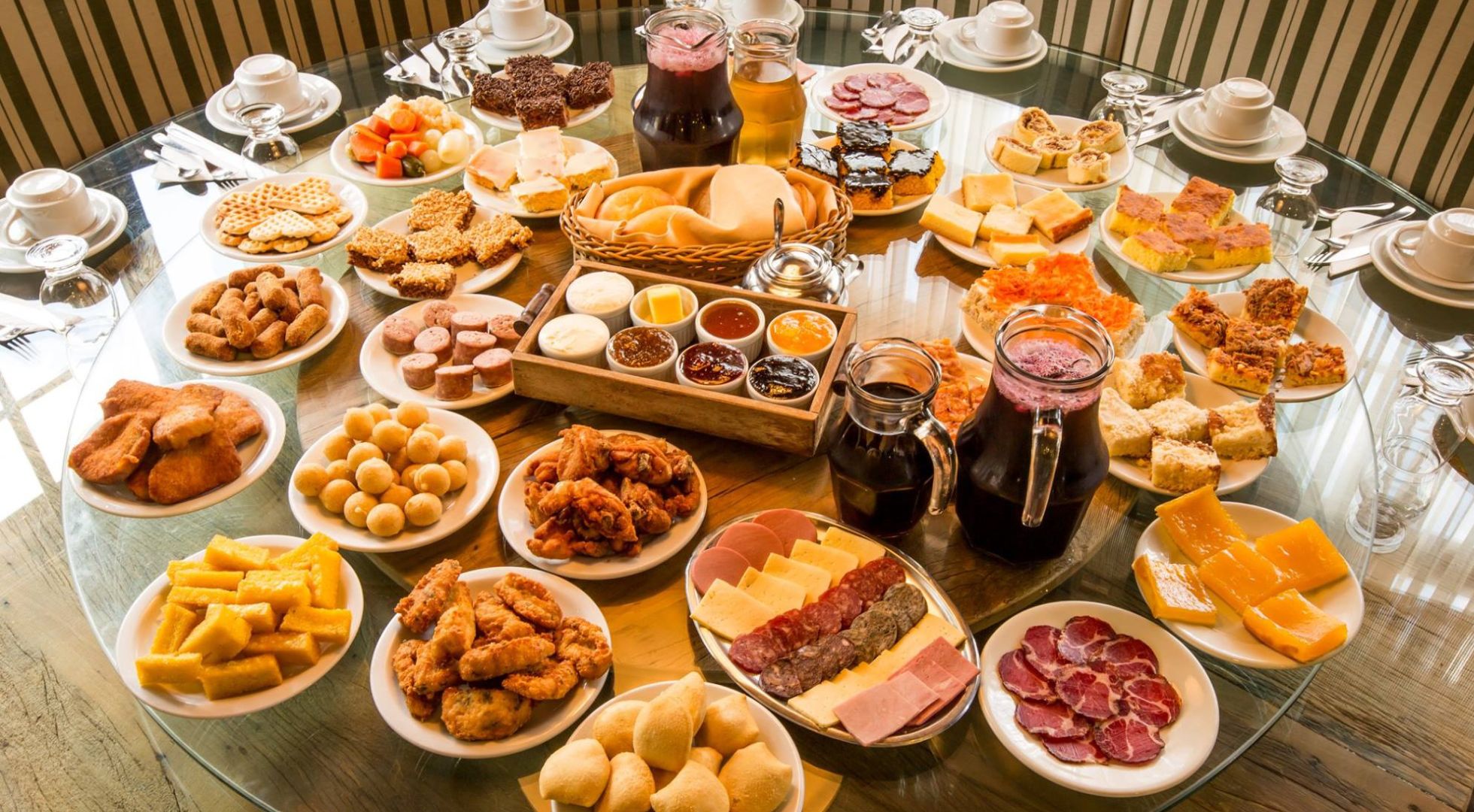 Sul de Minas is the top-producing region in Minas Gerais and you can find tours going to small farms and immerse yourself in this drink and its industry. Matas de Minas is better known for the production of specialty coffee while Cerrado Miner has a higher altitude and thus, unique origin coffee with its own identity. Sao Paulo has the title of Brazil's caffeine capital.  This busy vast metropolis sets the standard for the country's coffee tourism and produces the latest coffee innovations. There are many micro-roasteries and award-winning cafes such as Octavio Café, with a history that goes back to 1890. Octavio Café has several stores in the city and a grand flagship store in Sao Paulo's financial centre.
The best espressos are said to be served at Café Floresta, located inside the famous Copan building. And you don't want to miss what is probably the smallest coffee shop in Brazil. The Little Coffee Shop fits about two standing people. There are no seats but the coffee is good, a few years ago the owner clinched the Best Barista award from the country's largest circulating magazine.
Wondering what to drink during your Brazil coffee tour? We suggest starting with cafezinho (translated into "little coffee"). This is Brazil's coffee drink of choice and you can find this concoction across the country. Nespresso has a limited edition pod called Cafezinho do Brasil, made from Arabica beans from Minas Gerais state.  Cafezinho is usually served black and sweet but you can also have it with a little milk or cream.
Coffee travel: Turkey, An Essential part of culture and history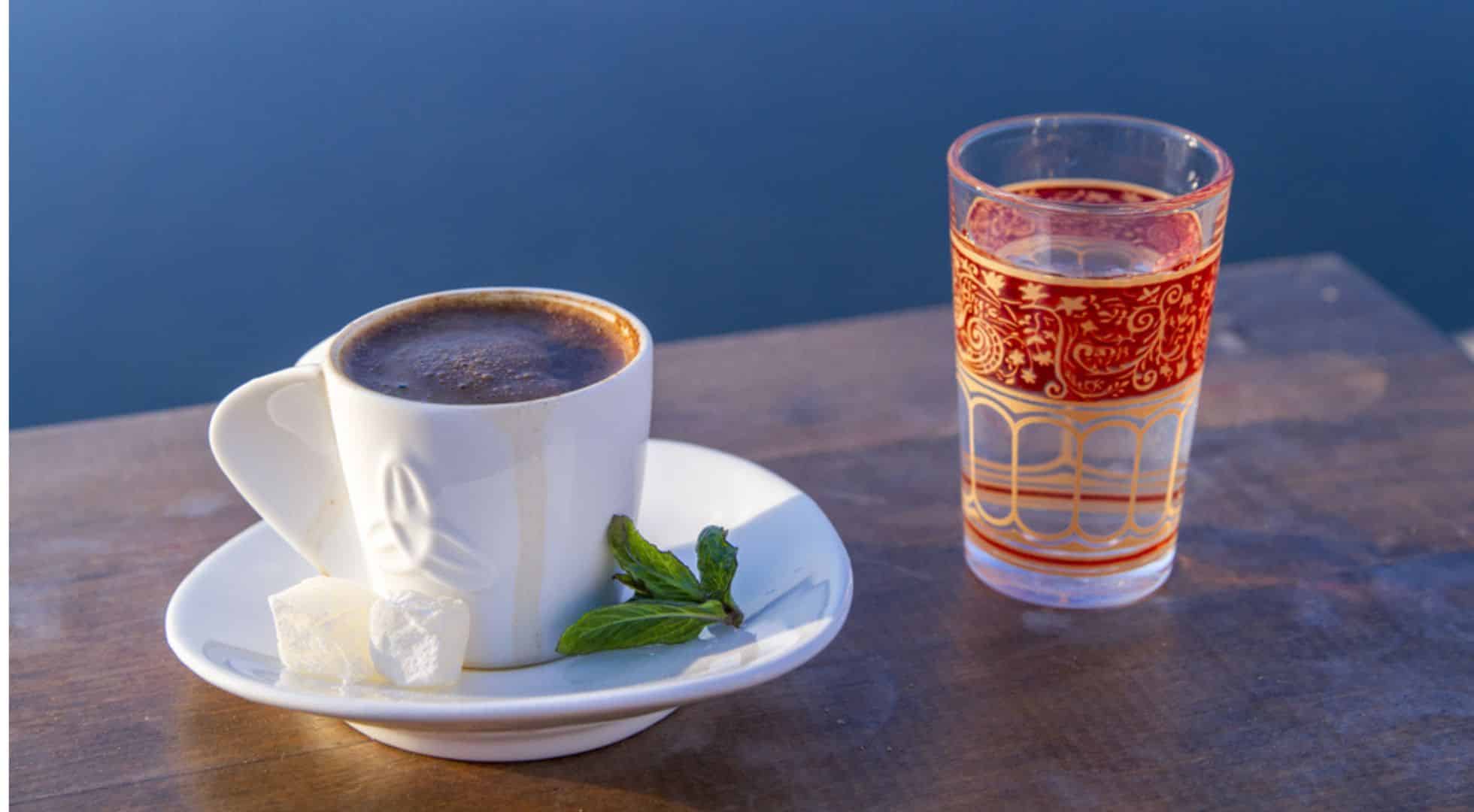 Turkey sits among the most traditional countries in the global coffee industry. Turks have been drinking coffee since the Ottoman period and Istanbul is an excellent destination if you like full-bodied, concentrated coffee. In 2013, Turkish coffee made it to UNESCO's list of the intangible cultural heritage of humanity. This country does not grow coffee plants but Turkey's love for this caffeinated drink and its long history translates to inspiring and totally enjoyable coffee travels for everyone.
Turkish coffee refers to its unique brewing method. Beans must be dark-roasted and finely ground. The coffee powder is mixed with water and boiled in a kettle called a cezve. The resulting coffee is served in tiny cups along with water and sweet, usually Turkish delights or chocolate. The water is to be drunk before the coffee so the latter passes through the throat more easily.  Most locals do not add milk or cream to their Turkish coffee.
It is common practice in Turkey to read the thick leftover coffee grounds to tell a person's future. This is similar to the practice of reading tea leaves and wine sediments. Turkey coffee fortune-telling sessions usually begin by covering your coffee cup with a saucer and flipping it upside down. This stirs up the coffee grounds, which then produce patterns and designs to be 'read'. In Istanbul, you can go on coffee tours that allow you to sample Turkish coffee, and learn about Turkey's history as well as traditional techniques to make this brew. You will probably get your coffee grounds read as well. There are also Turkish coffee and Turkish tea-making workshops.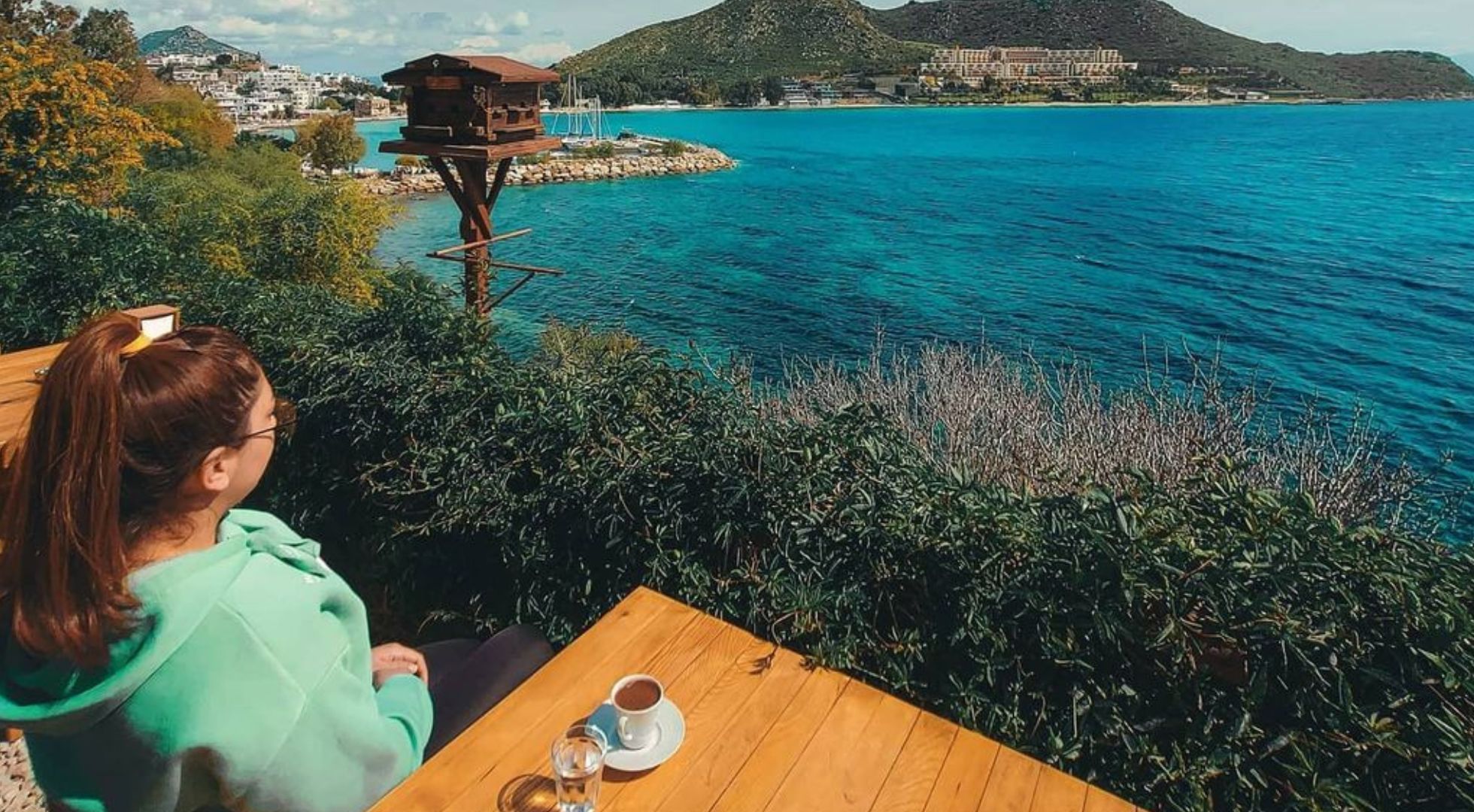 Coffee houses include Çorlulu Ali Paşa Medresesi, located in the Grand Bazaar district in a beautiful ancient building with classic architecture. This is the place to smoke nargile (aka hookah or shisha) and drink Turkish coffee or tea. Another recommendation is the Pera Palace Hotel, a luxury hotel in Istanbul that started operations in 1895. Turkey coffee served in the hotel's Patisserie De Pera comes highly recommended. This historic hotel has also highlighted a number of coffee houses that serve traditional Turkish coffee: Mandabatmaz, Sade Kahve, Cumbali Kahve, and Latife.
Many other countries have made a mark in the global coffee travel industry. Countries like Italy, a European forerunner of coffee brewing and the origin of the expresso, is another top destination for coffee lovers. Meanwhile, Ethiopia and Indonesia are rising stars in the coffee tourism market.  Kopi luwak in Indonesia is said to be a smoother cup of joe. But animal protection organisations have reported that caged luwaks live in extremely poor conditions. Caged luwaks are used to produce droppings with coffee beans. Furthermore, investigations by the BBC have found certified bags of free-range luwak coffee to have come from caged plantations. For these reasons, we don't recommend drinking kopi luwak but we always encourage travel to Indonesia and its many beautiful islands.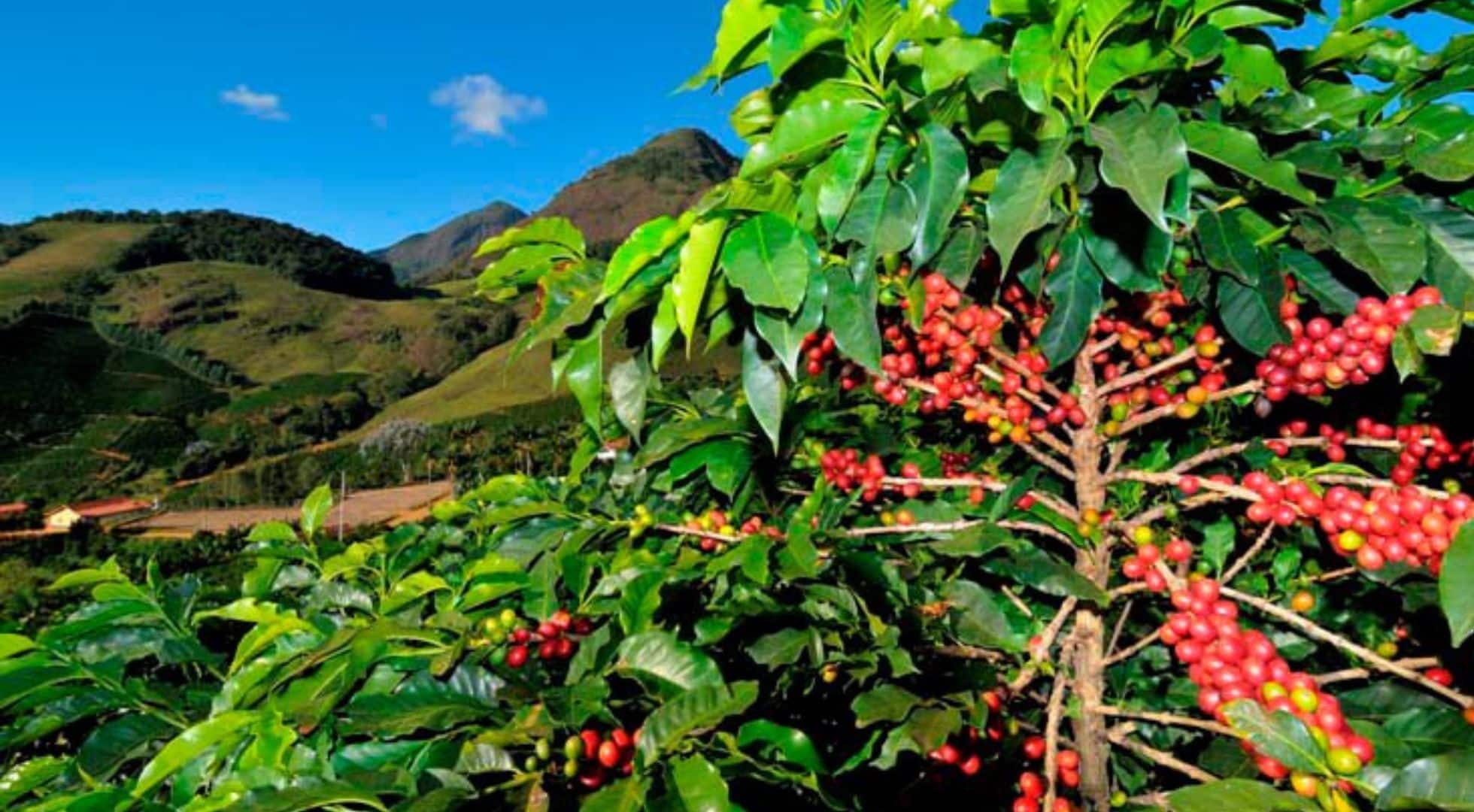 Ready to go from seed to Cup? for A Coffee TOUR and more!
You may also be interested in: