Are you looking for a family holiday destination that offers thrilling adventures, breathtaking nature and some good spots to unwind and spend time with your loved ones?
Look no further than family travel Western Australia. A mere five hours away via direct flight from Kuala Lumpur to Perth, the state of Western Australia is a treasure trove of beautiful landscapes, diverse wildlife and fascinating indigenous culture, encased within the Aussie laid-back way of life.
For a truly unique and unforgettable experience, read on, as we have compiled a list of the top 10 amazing must-visit destinations for family travel Western Australia.
10 Must-Visit Destinations For Family Travel Western Australia
1. Rottnest Island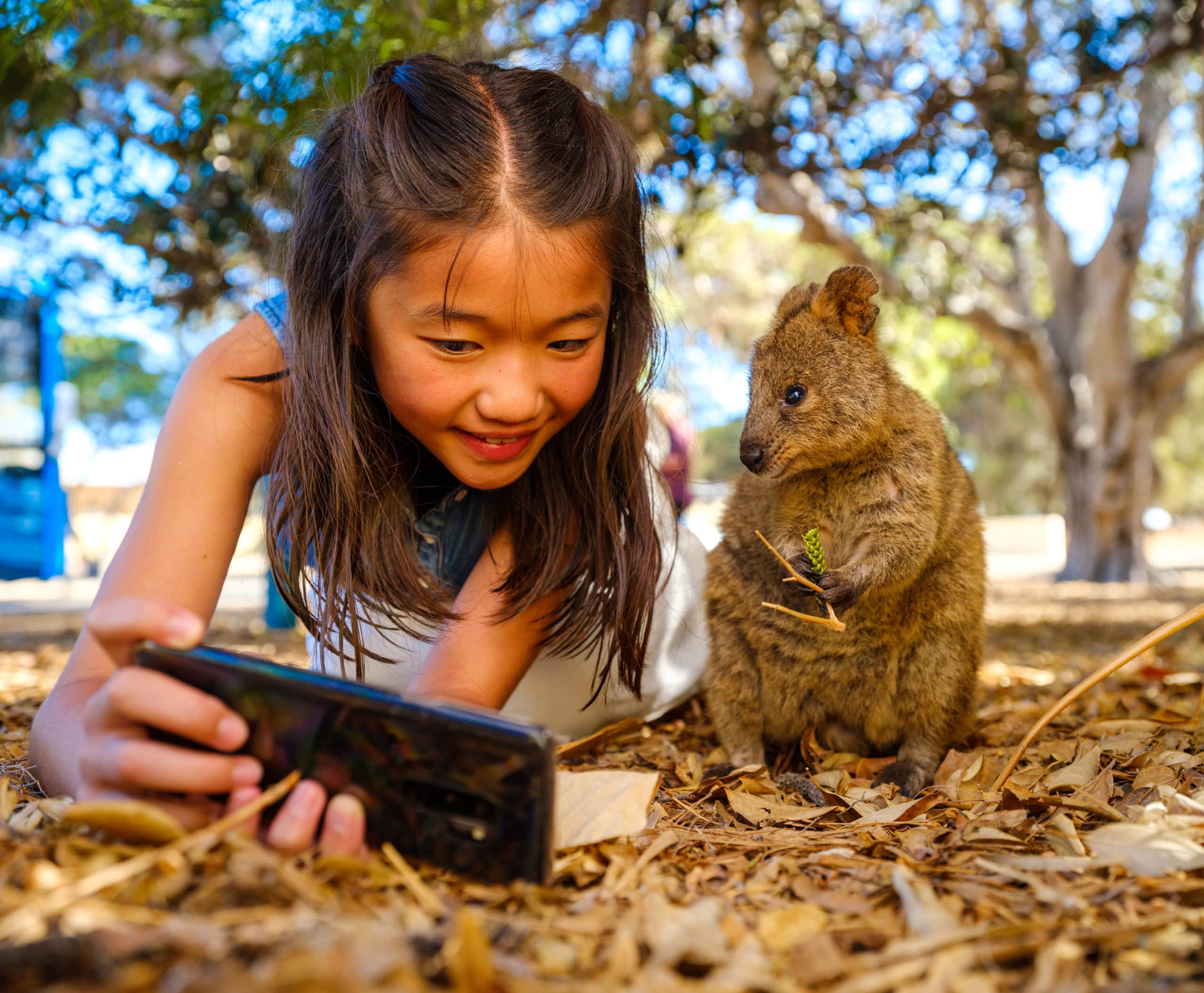 A definite highlight for your family travel to Western Australia would be Rottnest Island, off the coast of Perth. The island is super-accessible, as ferries depart regularly from Perth's Barrack Street Jetty, Fremantle and Hillarys Boat Harbour.
Rottnest Island offers gorgeous walking and biking trails, or you can also book boat or fun Segway tours and learn about the island's military history and the important role it had in the country's World War 2 defence. Explore a labyrinth of underground tunnels, Oliver Hill, Bickley Battery and the iconic Wadjemup Lighthouse.
Fun fact: The island's traditional Noongar name is Wadjemup, meaning "place across the water where the spirits are". Experience this sentiment at Wadjemup Lighthouse, which stands 38 metres high with 360-degree panoramic views of the Indian Ocean.
There's a hop-on/hop-off bus service which regularly runs around the island and stops off at some of the more secluded beaches and surf breaks, like Little Salmon Bay, a great spot for your family to indulge in some snorkelling in its pristine crystal waters.
And of course, the absolute must-do before leaving Rottnest Island is to snap away IG-worthy pics with the world's happiest animal due to their friendly demeanour and ever-smiling face – the island's resident quokkas, or setonix brachyurus.
2. Swan Valley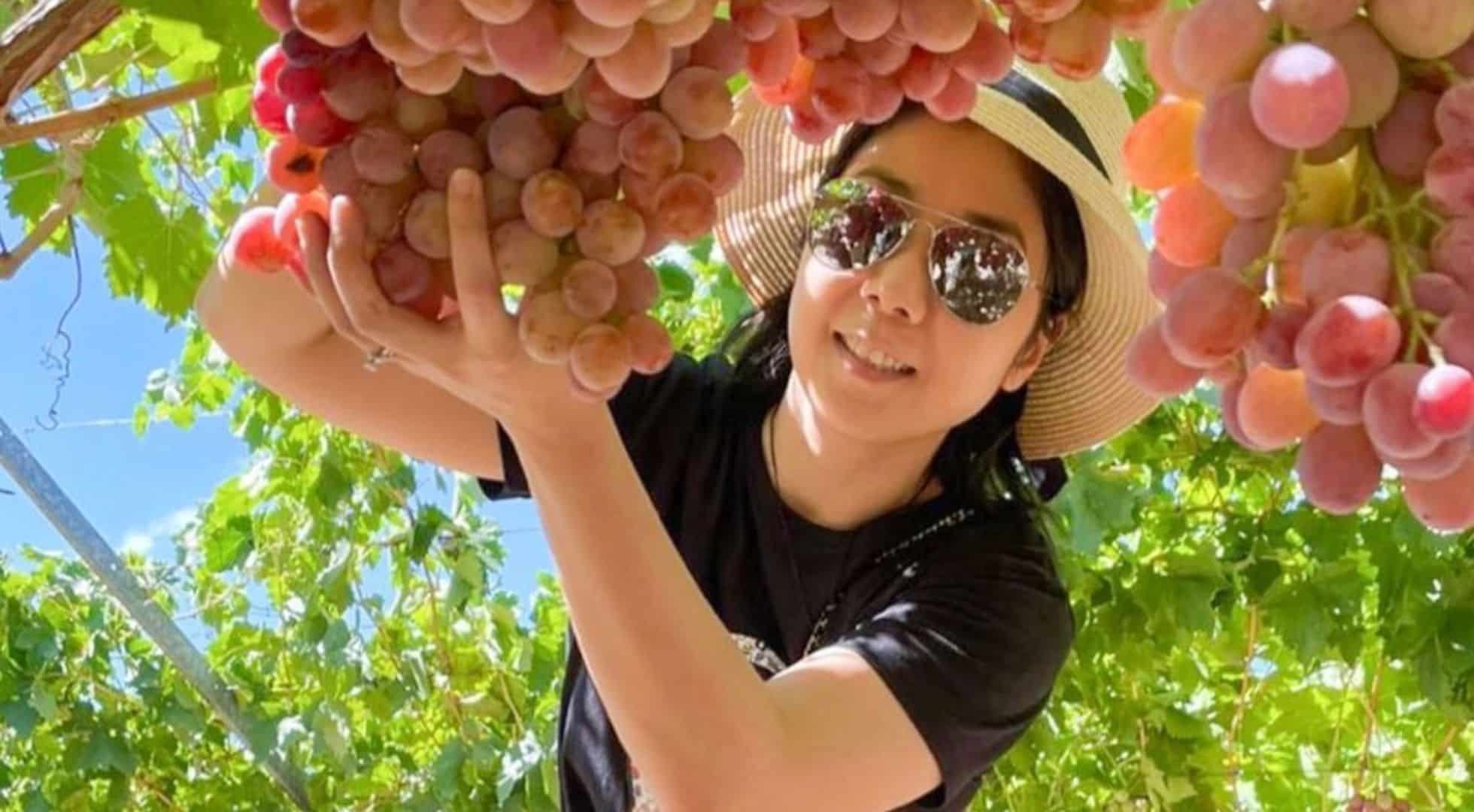 Swan Valley is Western Australia's oldest wine region and just a 30-minute drive from Perth city centre. There, you can drink in the sight of verdant vineyards all around you and spot countless grape farms that you can visit. It is also home to over 150 wineries, making it one of the most popular wine regions in Australia.
A great family travel Western Australia experience is to choose one of these grape farms to visit, where the whole family can pick grapes directly from the vineyards. It makes for a fun and tasty learning experience for the whole family, and one where you get the opportunity to learn and appreciate how grapes grow.
There are many guided tasting tours via river cruise, kayak, bus, horse-drawn wagon, and private car including a limousine for those who want to level up their experience, or just set off on a fun adventure and go on a self-led drive.
Once you have all had your fill of grape-picking and eating, there's more to explore in Swan Valley. Drop by to see the live ( contained ) bees at The House of Honey, indulge at Whistler's Chocolate Company and stock up at the Mondo Nougat Factory.
3. kings park and botanic garden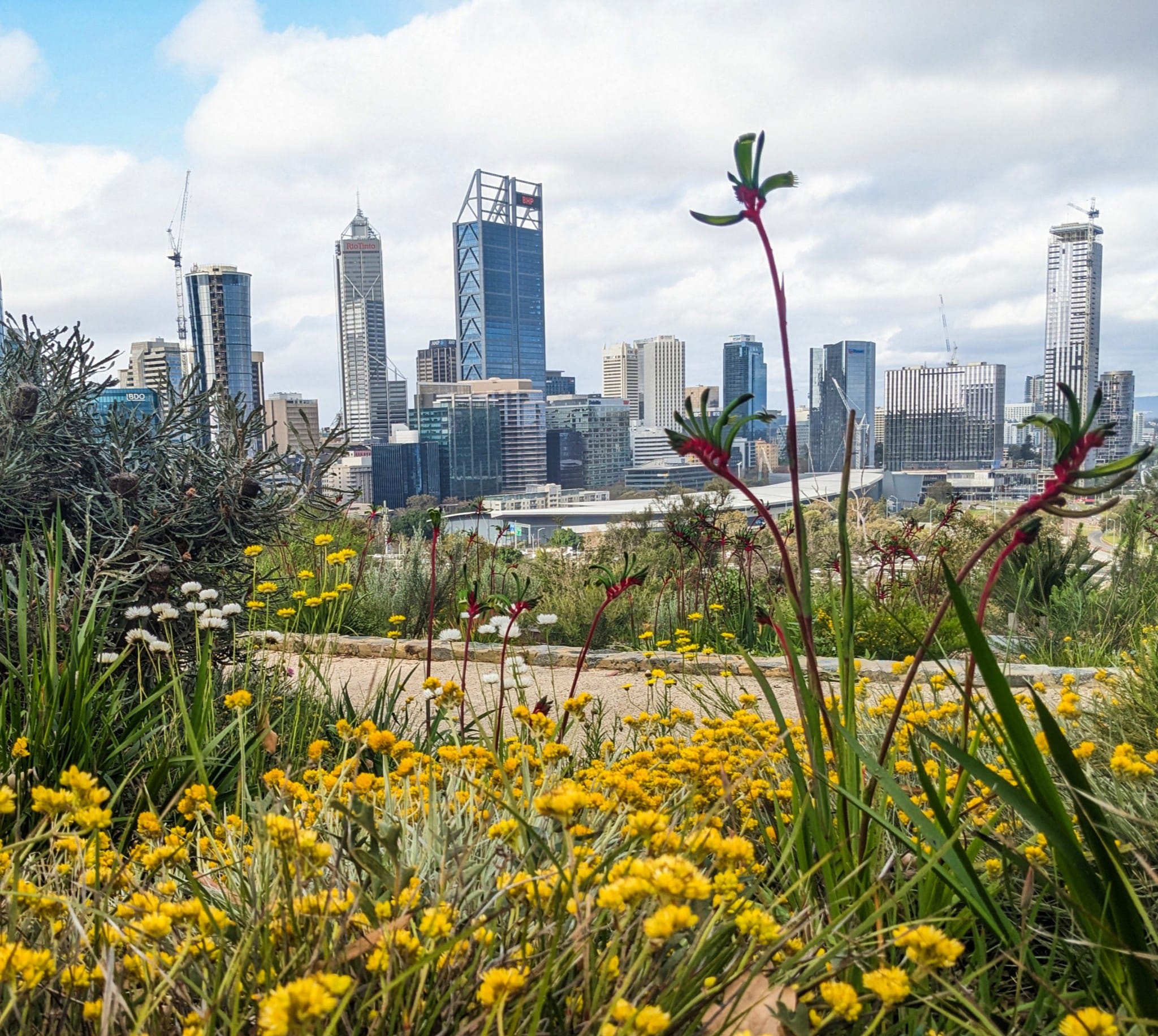 A family visit to Perth is not complete until you visit the magnificent Kings Park and Botanic Garden, a large park and bushland reserve in the heart of the City of Perth, and adjacent to the Swan River.
The park is an ever-popular venue for both locals and visitors, as it offers spectacular views of the city, beautifully manicured gardens and great playgrounds with ongoing outdoor activities for the kids where they can enjoy nature at its best.
Enjoy a picnic, take in the views and go on a family-friendly stroll at Law Walk,  a 2.5 km trail that follows the Mount Eliza escarpment, where you will be greeted by the beautiful bushlands of Kings Park.
A visit in September will warrant superbly magnificent views of colourful wildflowers throughout the park – all 3,000 species of them spread out over more than 400 hectares of land.
4. Caversham Wildlife Park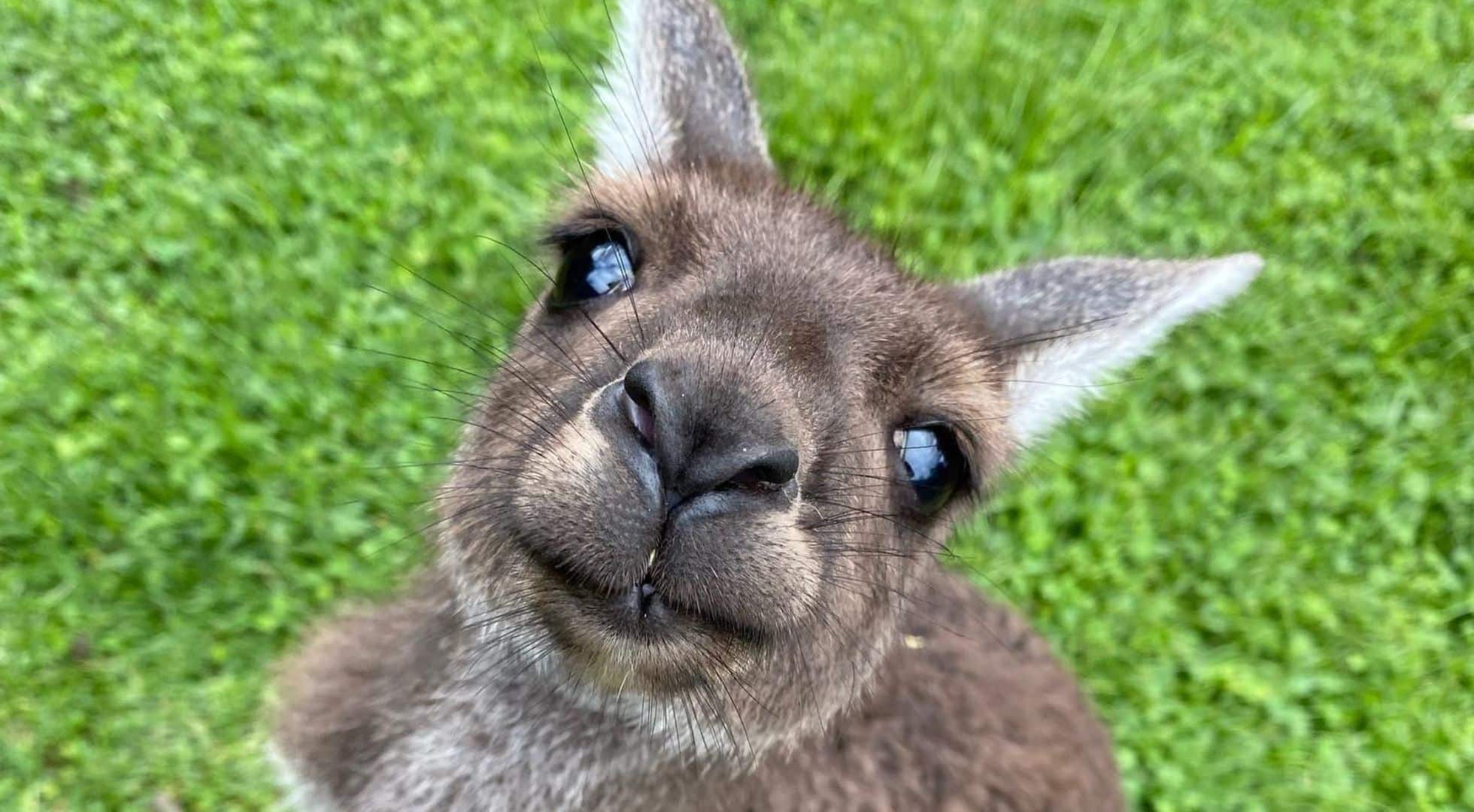 Experience the famous and unique wildlife that the Land Down Under has to offer during your family travel to Western Australia at the Caversham Wildlife Park, only a 30-minute drive away from Perth city centre.
The park has been around for over 30 years and has always been proudly family-owned and operated. It boasts Western Australia's largest private collection of wildlife, with over 200 species and more than 2,000 animals, birds and reptiles.
Caversham Wildlife Park prides itself on their unique interactive experiences with Australia's amazing creatures, without being commercialized. You get to experience the laid-back and friendly Aussie touch, in a world-class wildlife attraction.
Here are some of the popular experiences at Caversham Wildlife Park:
Meet the Wombat and Friends: This is a one-hour interactive experience where you can meet some of the park's furry friends, such as wombats, kangaroos, and possums.
Feed the Kangaroos: This is a self-guided experience where you can feed the kangaroos by hand.
Hold a Koala: This is a popular experience where you can hold a koala for a photo.
Farm Show: This is a daily show where you can learn about life on an Australian farm.
Reptile House: This is an exhibit where you can see a variety of snakes, lizards, and crocodiles.
5. Ningaloo Reef, Australia's Coral Coast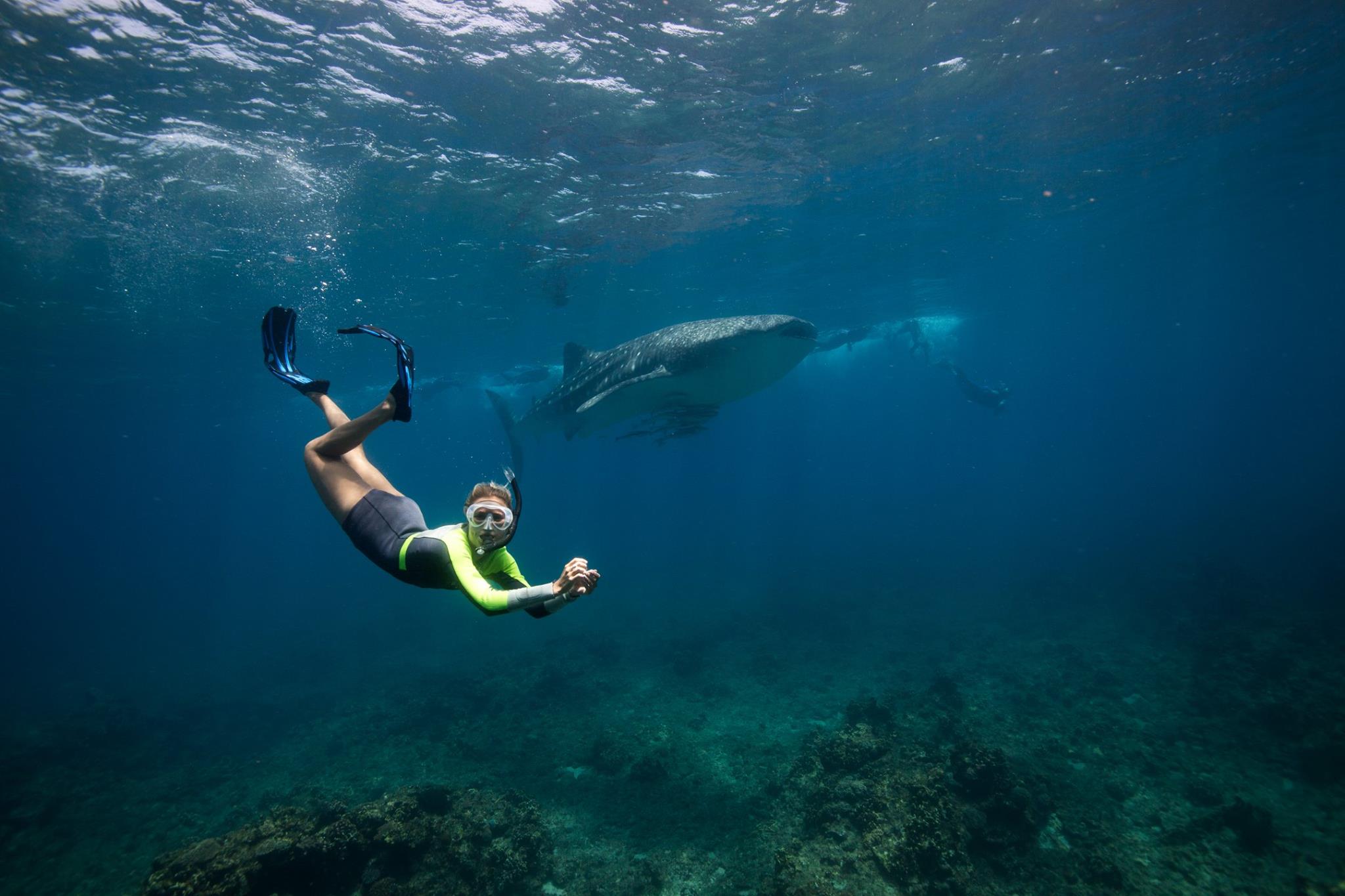 Situated some 1,200km (745 miles) north of Perth is UNESCO World Heritage-listed  Ningaloo Reef, the world's largest fringing reef which stretches over a distance of 300km.
The reef is famed for it is graced with the presence of hundreds of whale sharks congregating there from mid-March until the end of July.
Tick off your bucket list as you swim alongside humpback whales, whale sharks, manta rays and giant turtles on a tour to Ningaloo Reef from Exmouth or Coral Bay on Australia's Coral Coast.
Many operators are offering full-day tours to swim with these magical creatures, picking you up in the morning and dropping you back to your accommodation at the end of the day. There is also a slew of other outdoor adventures to make your family travel to Western Australia unforgettable.
Make your Ningaloo experience a truly mesmerizing one by staying at the Sal Salis Ningaloo Reef, an eco-luxe safari camp camouflaged in the dunes of Cape Range National Park and with a perfect location right up against Ningaloo Reef.
6. Wave Rock, Hyden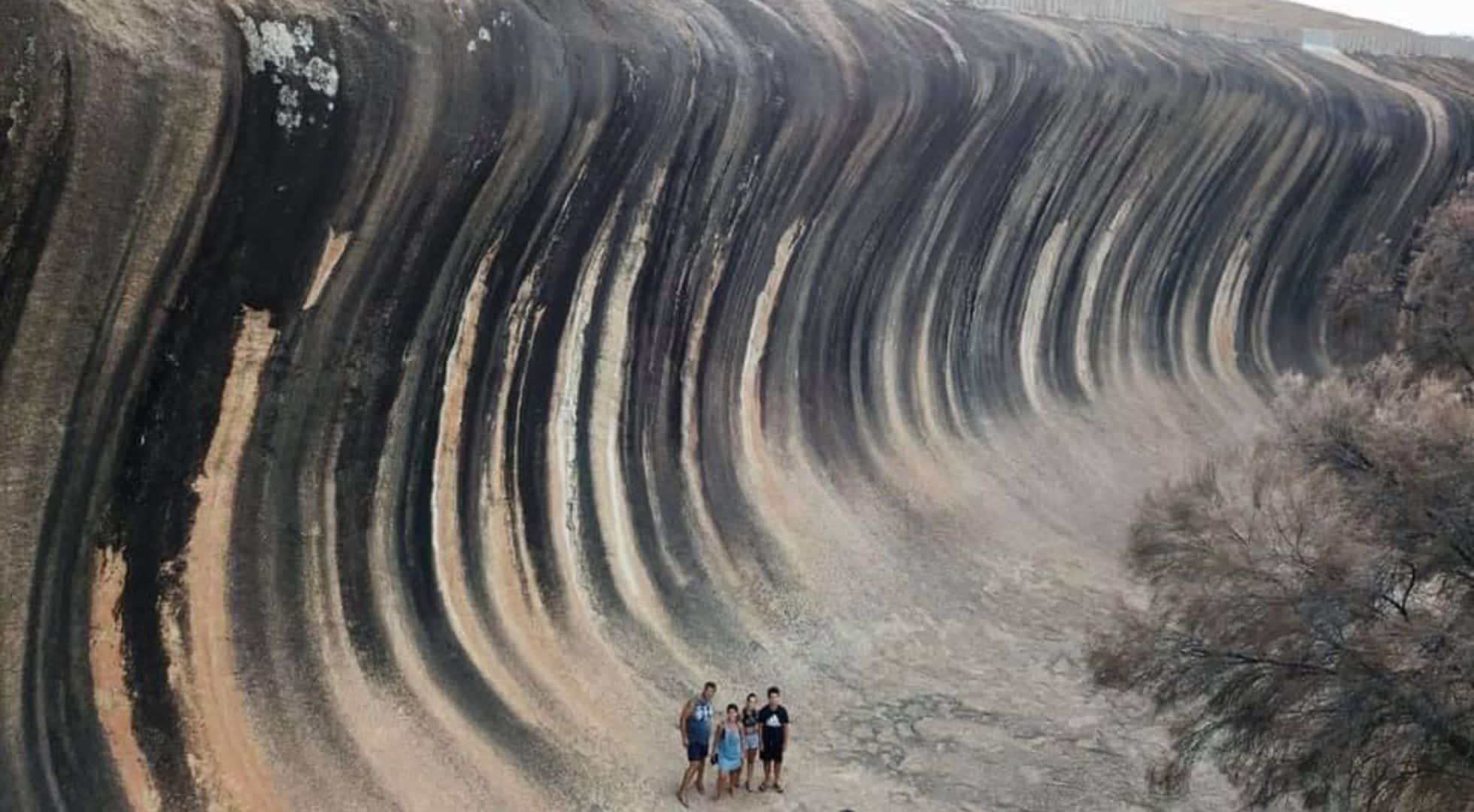 Situated around 340km southeast of Perth is Wave Rock in the town of Hyden, a breathtaking natural rock formation that is shaped like a tall breaking ocean wave.
Over 2,700 million years in the making, Wave Rock stands around 15 metres (50 feet) high, over 100 metres long and is made of multi-coloured granite.
Families can book a day tour from Perth or drive following the Pathways to the Rock self-drive trail, a four-hour journey through picturesque Aussie farmland.
Once you are there, there are walking trails and indigenous tours to other amazing natural formations, such as the striking Salt Pond – home to the annual Wave Rock Weekender music festival every September, Lake Magic, Mulka's Cave, Hippo's Yawn and The Humps. The best time to visit Wave Rock is in the morning when the sun is shining and the colours of the rock are at their best.
There is also a wildlife park and the town of Hyden is famed for its magnificent wildflowers in spring.
7. dolphins at rockingham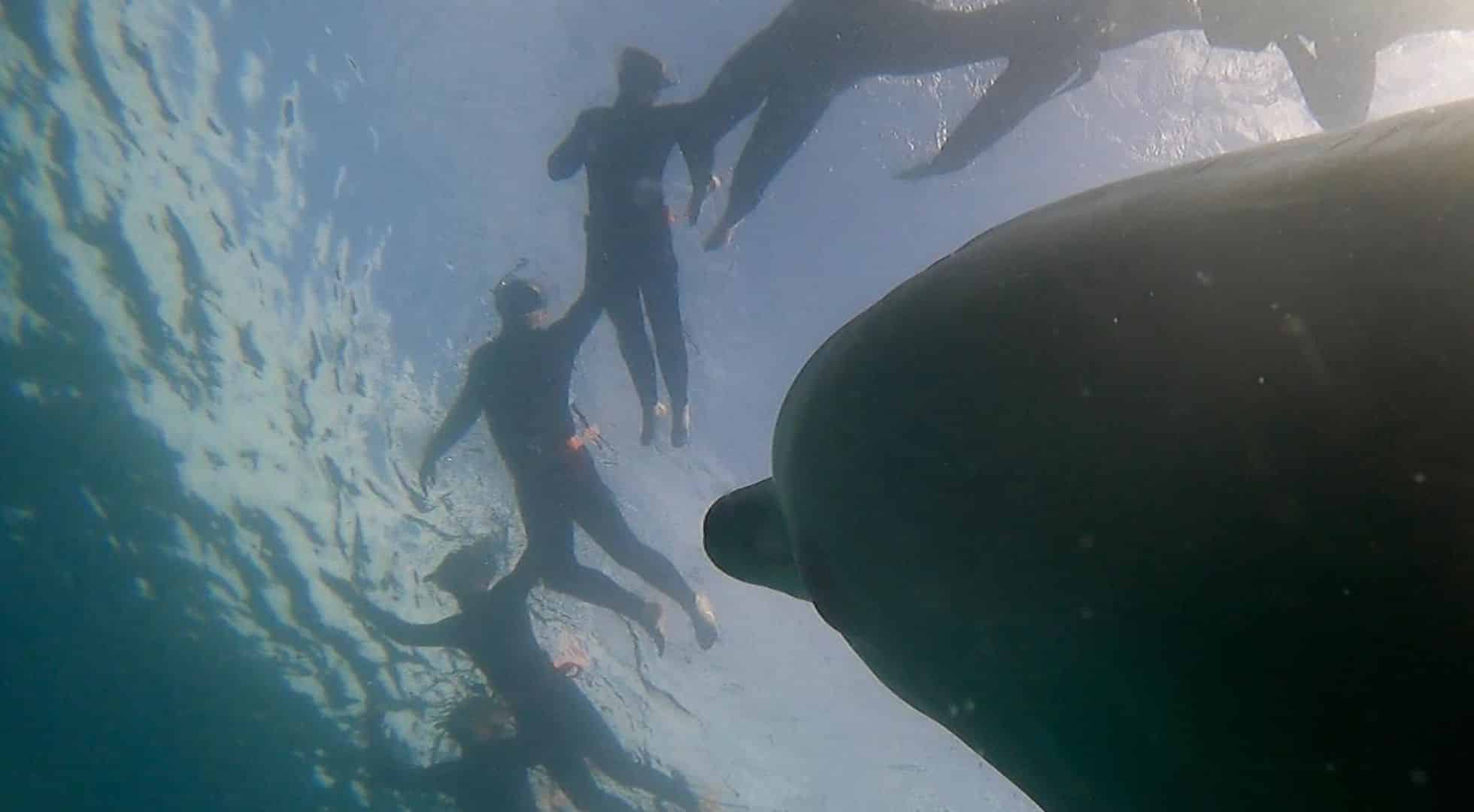 For a wonderful family holiday Western Australia experience located only 45 minutes away from Perth city centre, take your family to go swimming with dolphins at Rockingham with Perth Wildlife Encounters.
Founded on building a relationship with dolphins in the waters around Rockingham, owner Terry Howson spent years searching for the dolphins, swimming alongside them but never feeding them. He just put himself in their world, so eventually, the dolphins started trusting him.
Terry founded his business on strict protocols, including no feeding and that the dolphins had to be found each time they went out, rather than conditioning them by establishing a known area where the encounters could take place so that the encounters fit into the dolphin's way of life. The crew find the dolphins, places the boat a safe distance in front of their anticipated path and then enters the water.
The dolphins can then choose to go around you, under you, circle you, roll around you or just disappear to do other things. It's up to them how they want to interact.
This approach to environmental tourism has resulted in Perth Wildlife Encounters winning prestigious tourism awards and induction into the Western Australian Tourism Hall of Fame.
8. Gwalia Ghost Town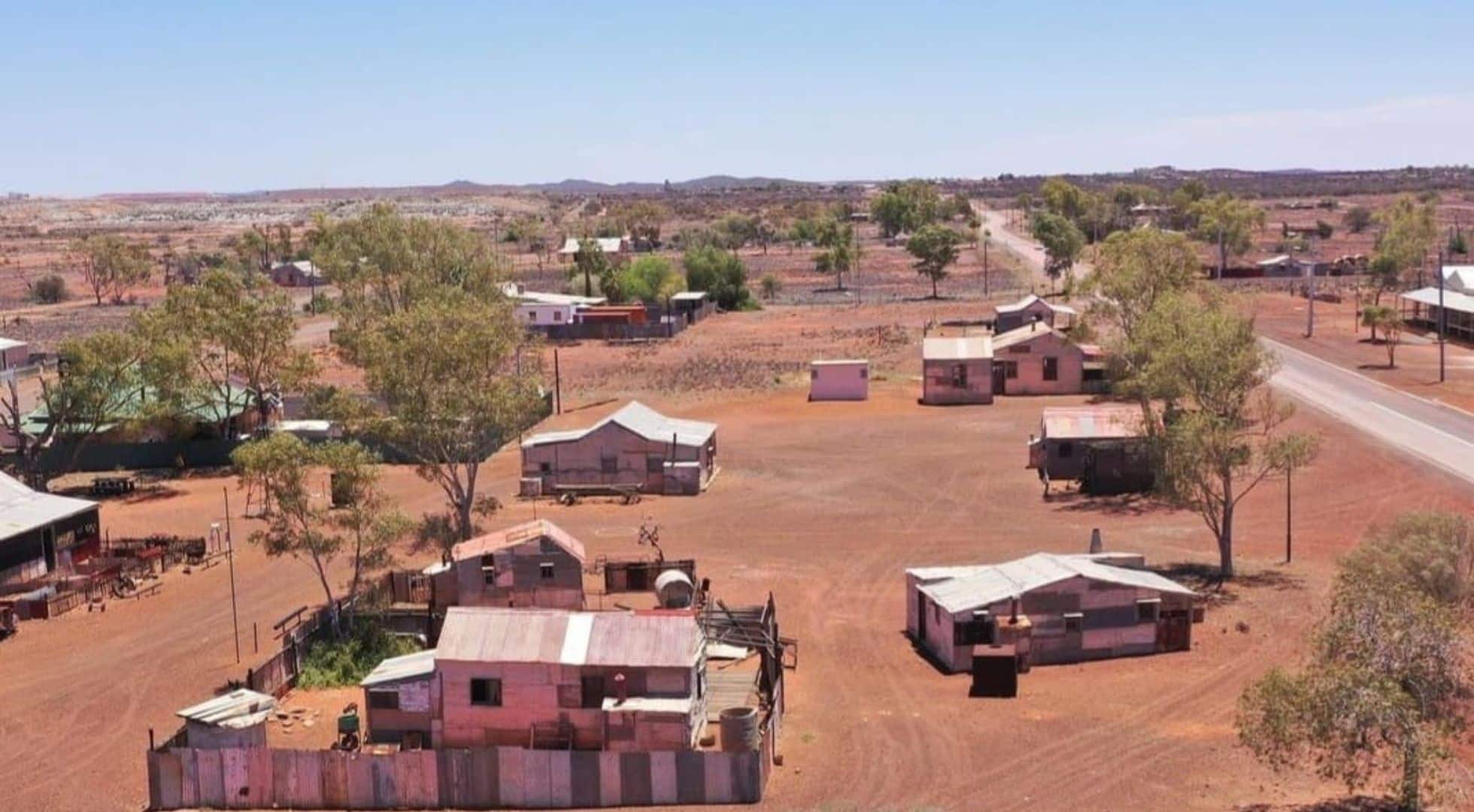 Want to feel like you have travelled back to the past in a time machine? Make your family travel to Western Australia a memorable one and head to Gwalia Ghost Town. From Perth, you can fly, drive or hop on the train to Kalgoorlie then rent a car to head to Gwalia.
Discover Western Australia's rich mining history in this well-preserved ghost town, a settlement that grew up around the Sons of Gwalia Mine in the late 1890s and operated until the final whistle blew in 1963.
The abandoned homes and businesses serve to give you an unforgettable experience of a vanished era and way of life. You can wander into the houses built of corrugated iron, timber and whitewashed hessian, and peer through the windows of Mazza's Store where shoppers can buy anything and everything. Then, explore Patroni's Guest Home just next door.
Gwalia Museum, previously the old mine administration buildings, is a must-visit, with its large collection of objects, documents and photographs which showcase the mine's history.
Fun Fact: The 31st President of the United States was Herbert Hoover, who was a former mine manager. You can stay in the luxurious B&B Hoover Hotel, which was once his home (yes, really!)
9. Fremantle Prison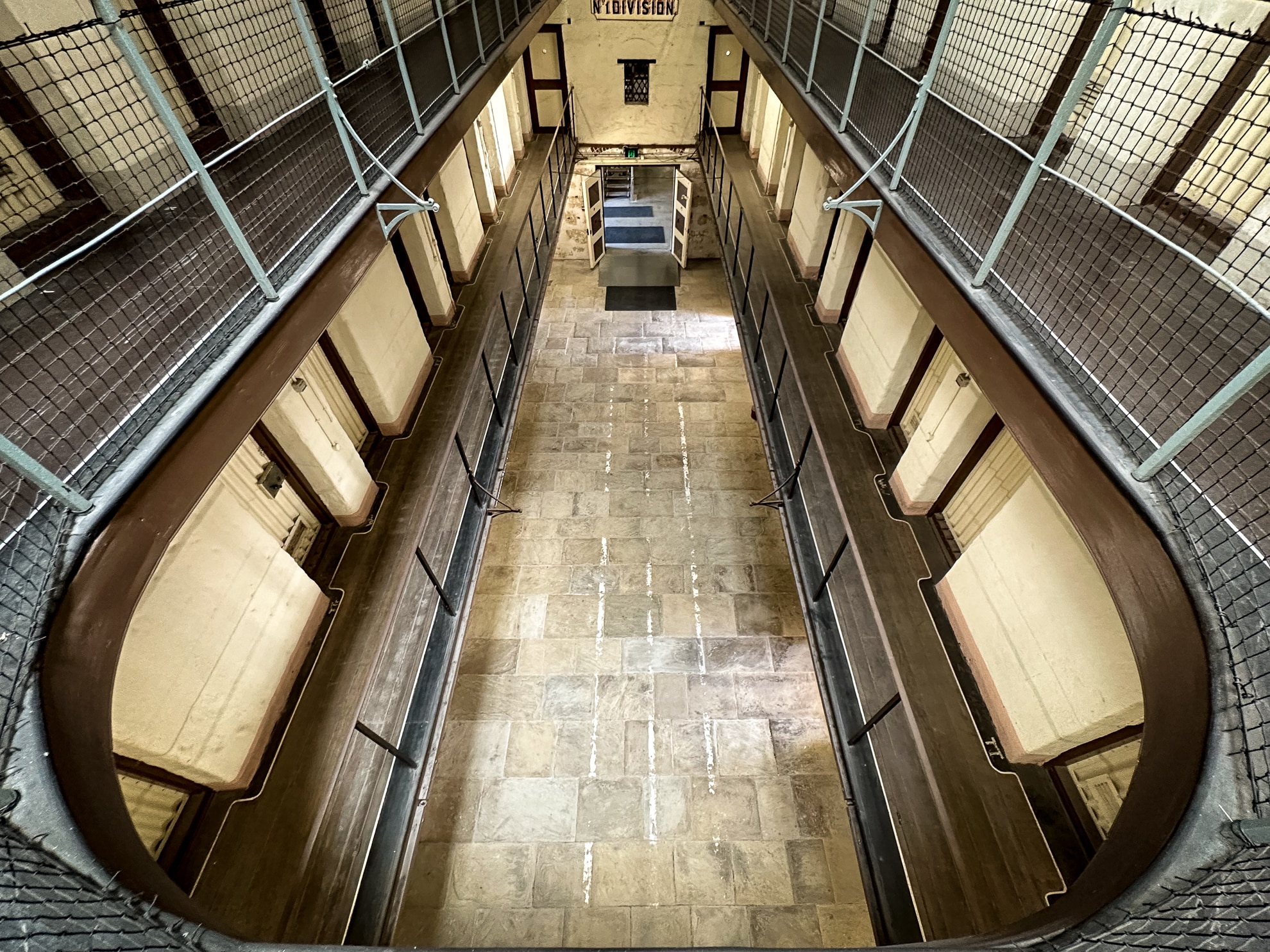 Fun fact: Fremantle Prison's stunning flooring is made of Yorkshire Flagstone which has a special history – it was used as ballast on the ships that transported the first convicts to the Swan River Colony. Ballast was added to ships to give them extra weight at sea. The flagstone was later uncovered and reinstated in 2009 during the prison's conservation works.
For a somewhat macabre yet memorable experience, take your family to visit Fremantle Prison. The prison was built by convicts in the 1850s and was used as a place of incarceration for 136 years before being decommissioned as a maximum security jail in 1991.
Visitors can "step inside and do time" on a variety of tours that explore convict and prison life, daring escapes, and colourful characters, in tales that are laced with prison humour. You should also descend 20 metres below the prison to explore a labyrinth of tunnels by foot or boat. Or go on a spooky evening torchlight tour to delve into the darker side of the prison's history.
10. Kalbarri Skywalk, Australia's Coral Coast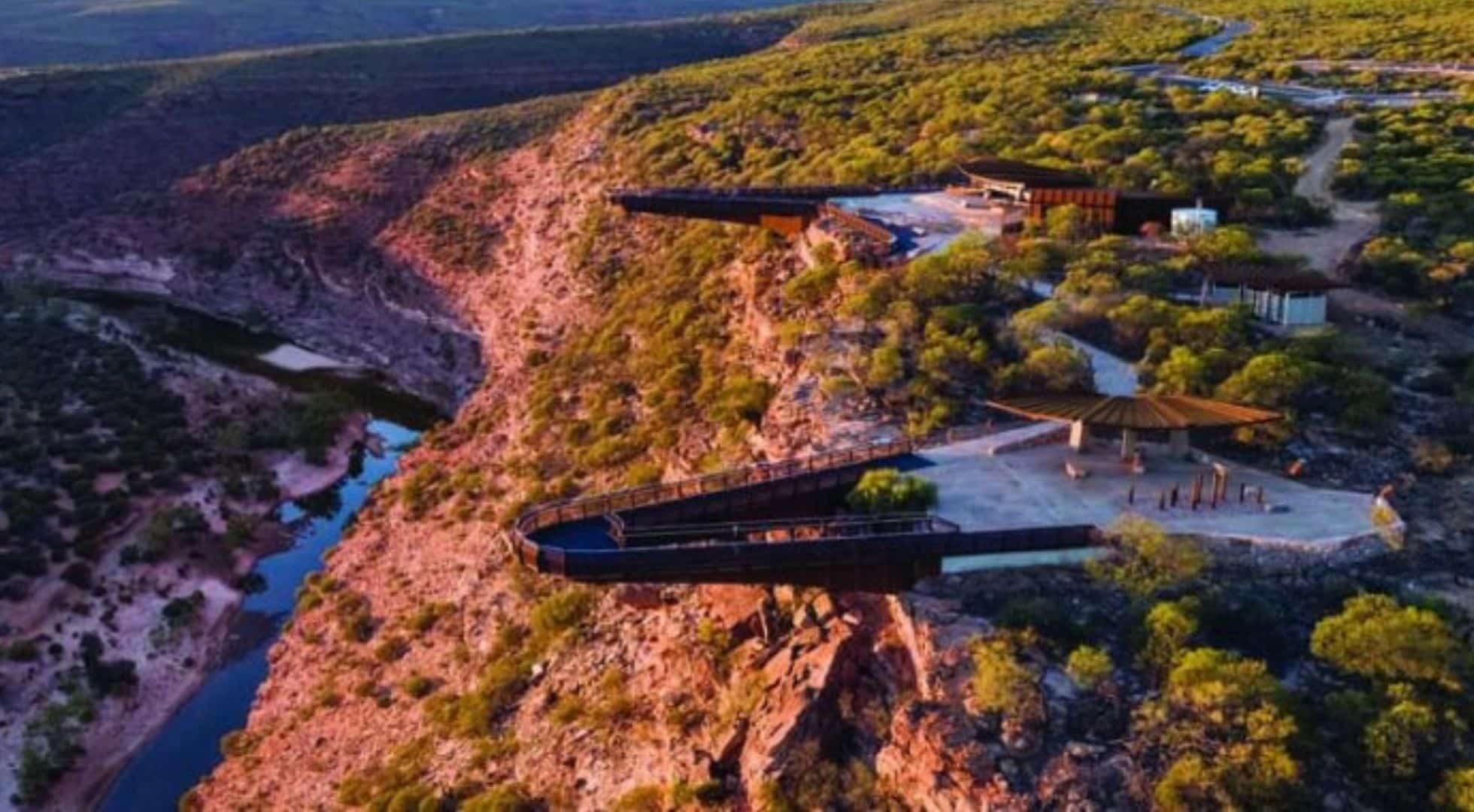 A world-class tourism attraction that opened in 2020, the Kalbarri Skywalk offers breathtaking views of the Murchison River gorge and its spectacular surrounding landscape. You will feel like you are floating on air as you take a thrilling stroll out along two cantilevered viewing platforms that hang in mid-air 100 metres above the gorge.
Learn about the area's indigenous history and culture through interpretive signage and artwork, and discover fossils and geo-location information about the 400 million-year-old sandstone that forms these gorges.
Pathways are flat and level to the Skywalk, toilets and shelter, making it easy for families with strollers or wheelchairs. There is also undercover seating and an environmentally friendly kiosk providing refreshments after your walk.
Kalbarri itself is just over six hours north of Perth, pretty much a straight drive up the Brand Highway, or you can go via the Coral Coast up the Indian Ocean Drive, soaking in the panoramic views.
Blessed with incredible native wildlife, extraordinary landscapes, and glorious beaches encased within the captivating laid-back Aussie way of life, Western Australia is the perfect destination for family travel.
does family travel western australia sound like the perfect next holiday destination? 
You may also be interested in: