If you're planning to visit Seoul, Korea, you'll want to check out the city's trendy Seoul cafe 2023 scene. From historic palaces and iconic landmarks to bustling markets and trendy cafes, Seoul has something to offer everyone. Whether you're a coffee lover, dessert fiend, or brunch enthusiast, you're sure to find a cafe in Seoul that you'll love. Here are a few of the coolest, coziest, and best Seoul Cafe 2023 to get you started.
your guide to seoul cafe 2023
1. Cafe Onion
First up on your caffeinated Seoul travel 2023 adventure is Cafe Onion, decked out in modern and minimalist design. With four outlets located at Seongsu, Mia as well as a Hanok-themed outlet in Anguk, and the latest addition in Gwangjang Market, this is a must-visit cafe to be included on your Seoul Cafe 2023 list.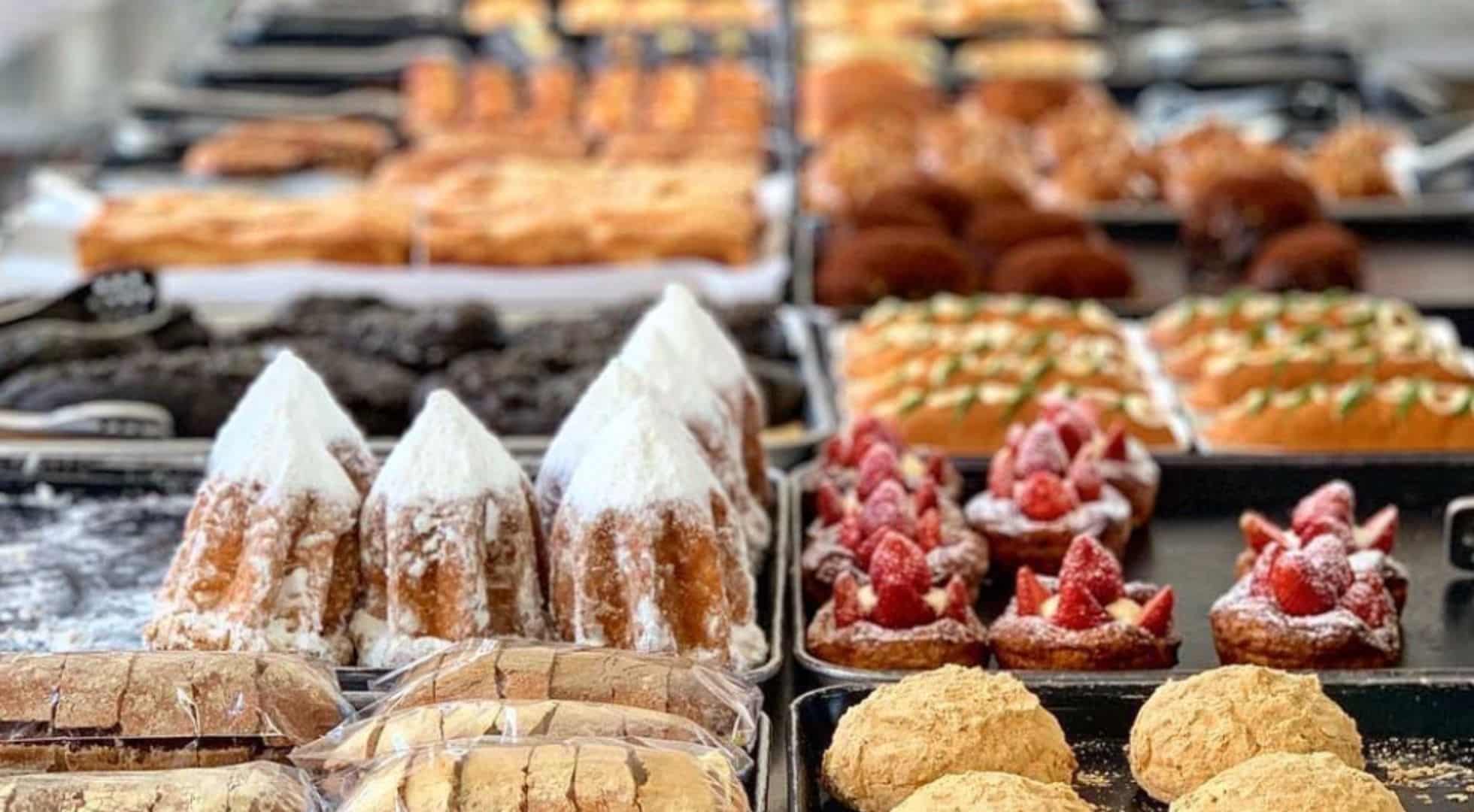 The Anguk and Gwangjang Market branches are the most popular. Cafe Onion Anguk is definitely a popular choice and is known for its fluffy bread-like dessert topped with powdered sugar called the Pandoro.
Cafe Onion in Gwangjang Market integrates well with the traditional market while having its own unique experience. While other Cafe Onion branches offer a wide spread of baked treats, there's only one item on the menu here which is the Pastry Pizza (KRW4,000 for a slice, KRW29,000 for a whole pie) which is the star of this outlet. As for drinks, there's a staple range of coffee and tea for everyone.
onion Seongsu
8, Achasan-ro 9-gil, Seongdong-gu, Seoul
Monday – Friday: 08:00am – 10:00 pm
Weekends & Holidays: 10:00am – 10:00 pm
(Last Order: 09:30pm)
onion Mia
55, Solmae-ro 50-gil, Gangbuk-gu, Seoul
Everyday: 10:00am – 10:00 pm
(Last Order: 09:30pm)
onion Anguk
5, Gyedong-gil, Jongno-gu, Seoul
Monday – Friday: 07:00am – 10:00 pm
Weekends & Holidays: 09:00am – 10:00 pm
(Last Order: 09:30pm)
onion Gwangjang Market
215, Cheonggyecheon-ro, Jongno-gu, Seoul
Everyday: 11:00am – 07:00 pm
(Last Order: 06:30pm)
Cafe Onion on Instagram
2. Seoul Angmusae
Your cafe-hopping Korea travel 2023 continues with a stop at Seoul Angmusae located in the trendy neighbourhood of Seongsu-dong. Easy to spot and with its bright multicoloured wall, you'll have plenty to snap and post on your social media.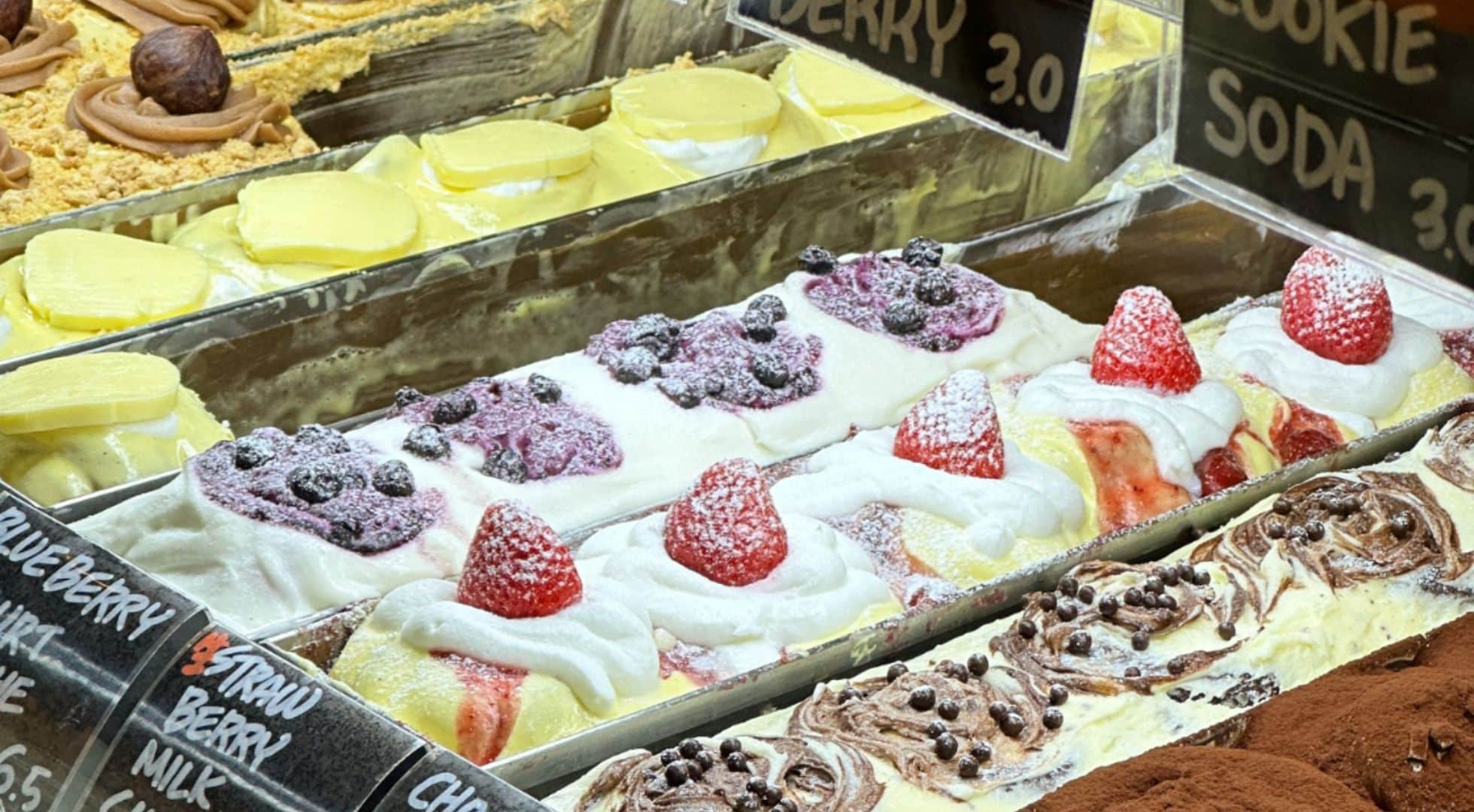 Prepare to be spoiled for choice when you see the range of their speciality in Kouign Amann (a round multilayered pastry made with a lot of butter) and Cinnamon Rolls. To give you an idea of what you can expect to feast your eyes and appetite on:
Strawberry Milk Cinnamon Roll
Blueberry Yogurt Brioche Roll
Basil Onion Cinnamon Roll
Tiramisu Kouign Amann
Rum Raisin Kouign Amann
Macha Mochi Kouign Amann
Choco Pie Kouign Amann
They also have a soft bun range available at all branches.
The drinks menu is non-caffeine friendly too with drinks such as Malt Milk Tea, Dijon Strawberry and Black Tea. Of course for coffee lovers, try the signature Angmusae Latte (a vanilla cream latte), Seoul Latte, or Macaw cold brew.
Prices range from KRW5,000 to KRW7,500.
Seoul Angmusae gives you a fun and memorable experience where you can decorate and be your own artist with your plate with the markers provided. You can even purchase the plate to take home your masterpiece if you wish. Perfect personal touch to commemorate going to one of the best cafes in Seoul 2023.
Check out their gift shop located on the first floor of the cafe, where all merchandise is designed with their parrot mascot. You'll find little trinkets, phone covers, tote bags, plates, mugs, stationery and more. Super cute stuff in bright colours!
Seoul Angmusae
3 Seoulsup 9(gu)-gil, Seongsu-dong 1(il)-ga, Seongdong-gu, Seoul
Mon-Sun, 8am-11pm
3. Grandpa Factory
Another spot to add to your Seoul travel 2023 list is Grandpa Factory in popular Seongsu. Surely you've heard of it, especially if you're a K-drama fan because Grandpa Factory is featured in shows like Vincenzo and More Than Friends.
Once you walk in you'll notice how spacious and cosy it is with its wooden interior and artwork displays. There's a vast courtyard and rooftop area surrounded by greenery that is perfect for the cooler seasons such as spring or fall. Outside there's a signature tree house accessible from the second floor where you can explore and take photos.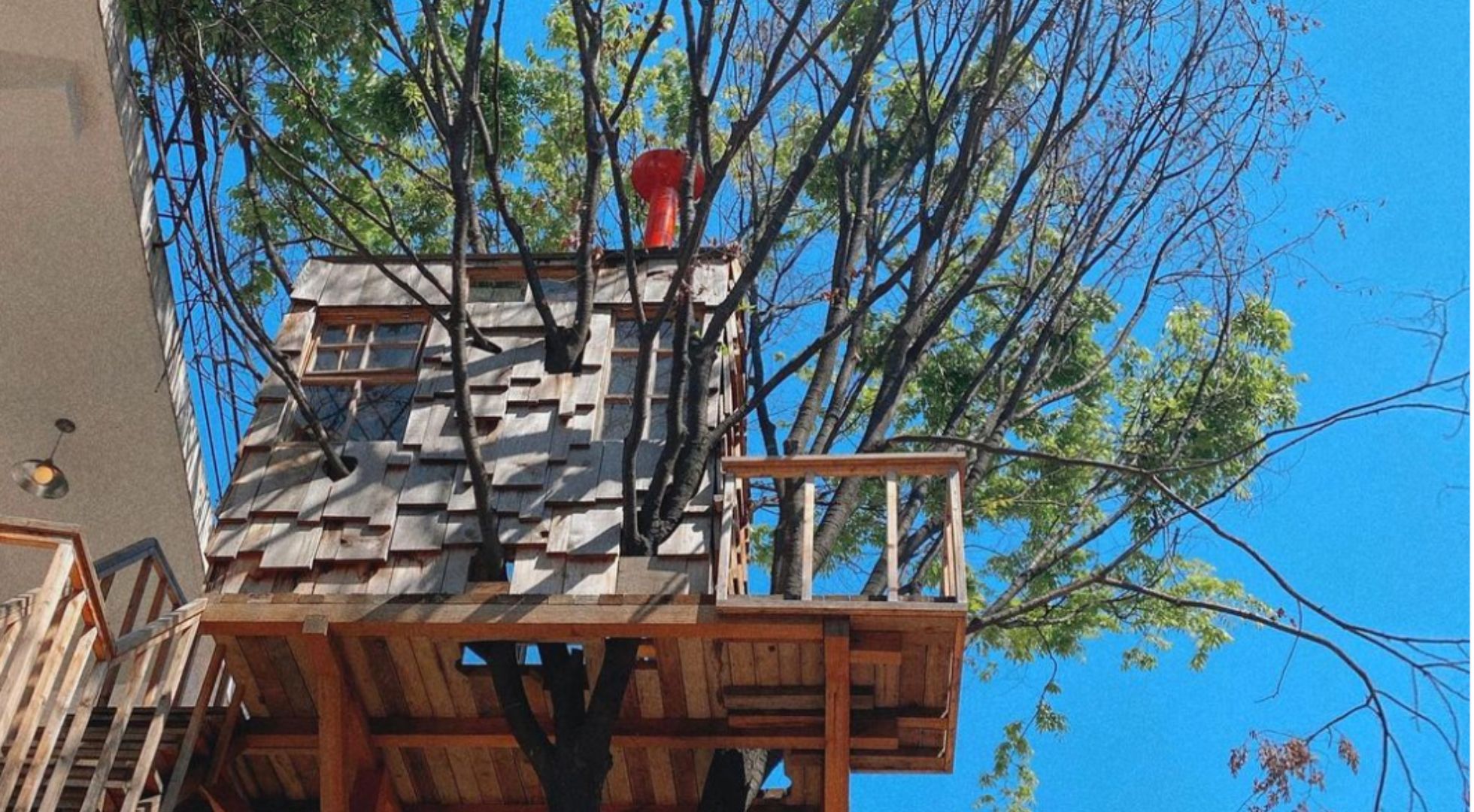 You'll find your standard selection of coffee but their signature Cold Brew Dirty Einspanner (KRW8,000) is a must-try- a heavenly cup of cold brew coffee with cream, chocolate sauce and cocoa powder. For non-coffee drinkers, try the Hallbong Ade- refreshing, pulpy and fizzy.
Their traditional wood-fired kiln pizzas are a popular choice namely, the Margherita and signature tomato-based Grandpa Pizza made with olives, ham, and mushrooms. Besides pizzas, there are also sandwiches and pasta on the menu such as the Avocado Chicken Breast Salad, Mixed Mushroom Risotto, and Shrimp Pomodoro.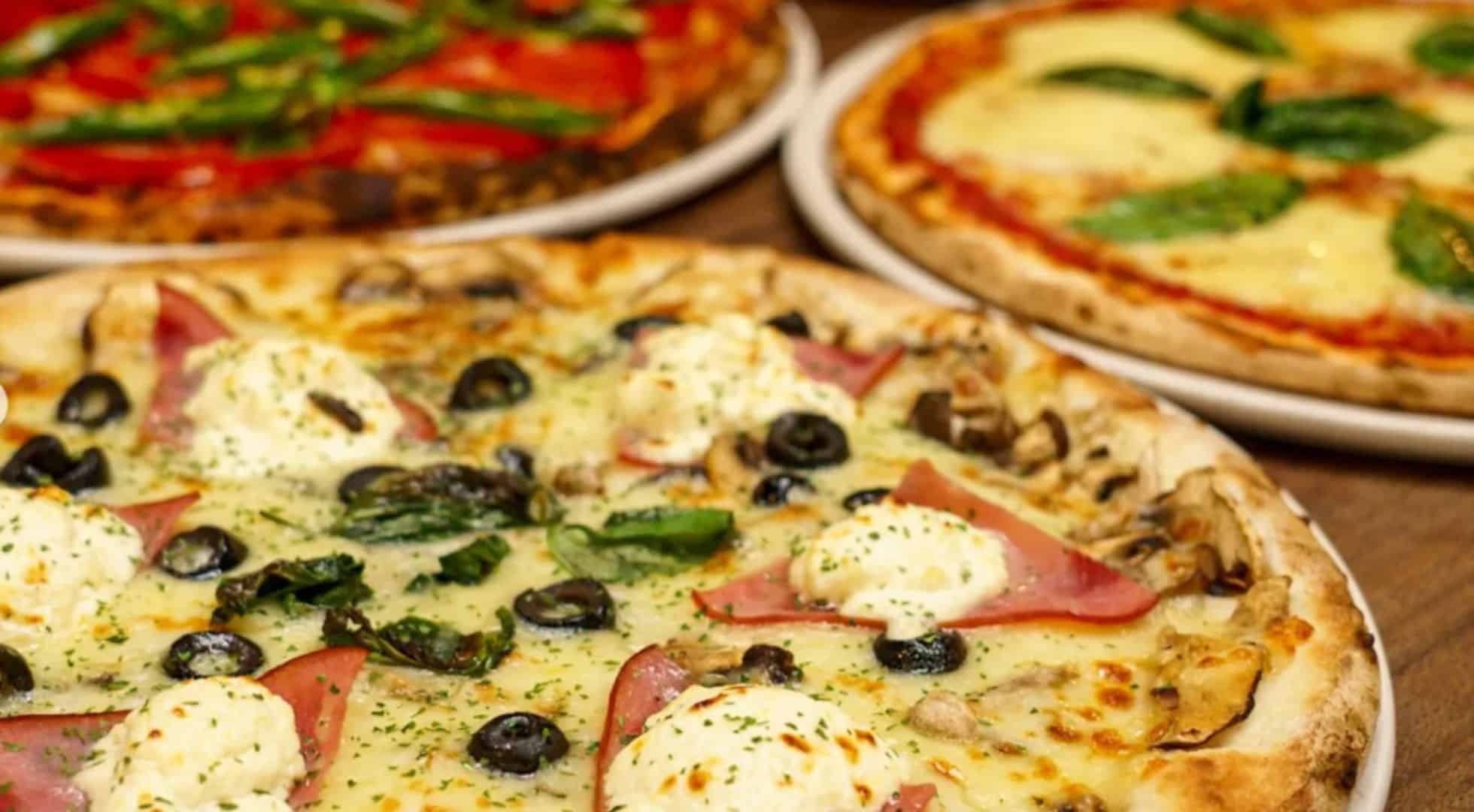 If you're going for brunch, there's the Triple Berry French Toast or if you prefer a more savoury option, the Shrimp Guacamole Sandwich.
Seongsu is coined as the "Brooklyn" of Seoul, so if you ever find yourself traipsing through this neighbourhood, pop into Grandpa Factory and cross off one of the best cafes in Seoul 2023 on your list.
Grandpa Factory
9 Seongsuiro 7(chil)ga-gil, Seongsu-dong 2(i)-ga, Seongdong-gu, Seoul
Mon-Sun, 11am-10:30pm
Nearest Subway: Seongsu Station (Line 2), Exit 3
4. Café Knotted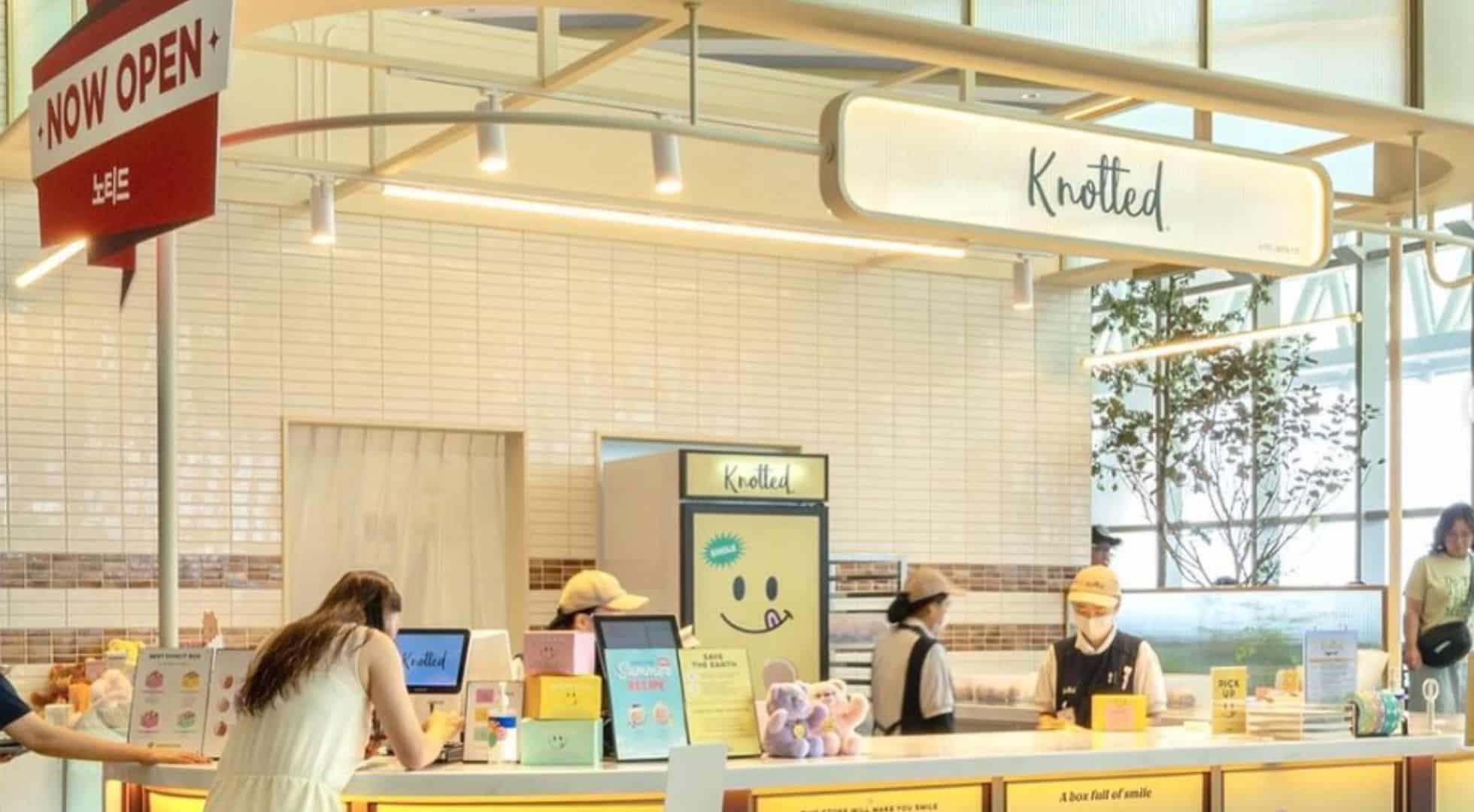 "Do or doughnut, there is no try." In this case, do check out Cafe Knotted as part of your Seoul travel 2023 plans. Known for its sugary treats mainly doughnuts, it's a sweet tooth's dessert haven. Don't worry, there are eleven Cafe Knotted across Seoul, so you're bound to find this cutesy pastel-themed cafe.
The doughnuts are whole-filling based or split into half with the filling stuffed in between. Try one of each! The all-star flavours include Classic Vanilla, Early Grey, Raspberry, Choco Pudding, Milk Cream, and Cinnamon Munch; prices range from KRW3,500 to KRW3,900. Other flavours worth noting: Kaya Butter, Lemon Sugar, and Milk Tea.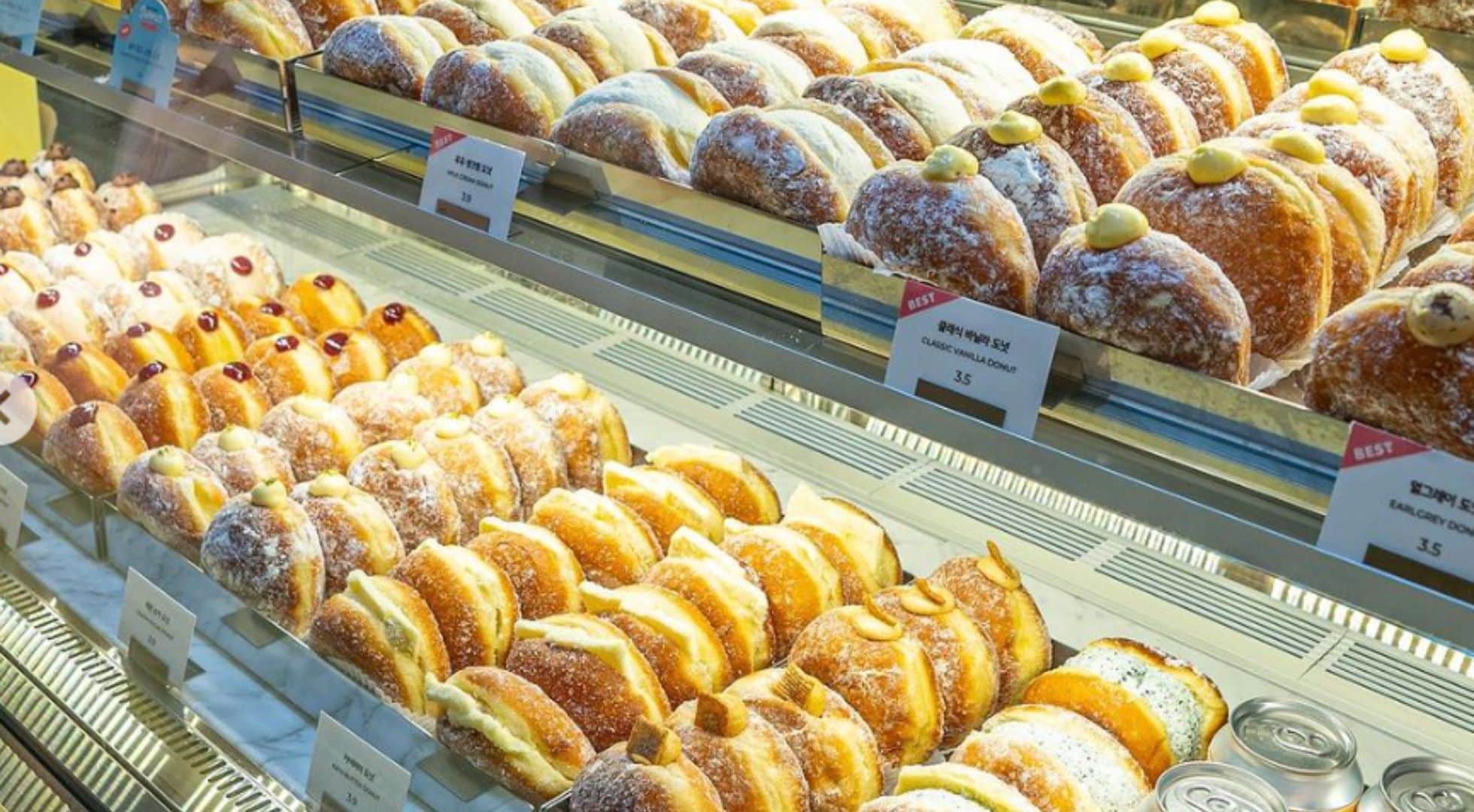 Freshly brewed coffee is of course available to pair with the donut of your choice. But if you're feeling adventurous give their seasonal drinks menu a go. For example, their current Fall drinks selection includes the Strawberry Matcha Latte, Oat Honey Latte, Dolce Matcha Latte, and Peach Lemon Black Tea.
In true Korean pop culture style, there is a merchandise section with knick-knacks designed with Cafe Knotted's mascot of the Yummy Smile or the Sugar Bear.
Cafe Knotted has 11 branches across Seoul. They can be found in Cheongdam, Jamsil, Anguk, Yeonnam, Samsung, Seongsu, Seongsu Peaches, Gangnam Kakao, Jonggak Hiker, Apgujeong Galleria, and Yeouido IFC.
5. Sinleedoga
A cafe in Seoul 2023 experience isn't complete without stopping by the beautiful Sinleedoga. Located in the trendy area of Hongdae, Sinleedoga is considered a hidden gem with a Hanok exterior tucked in between modern houses.
Complete with a serene courtyard and rooftop terrace, you'll be among others looking for that perfect shot for the 'gram on your Korea travel 2023. There are long benches in the outdoor courtyard for you to sit and enjoy your coffee. There's even a firepit to keep you warm in colder seasons.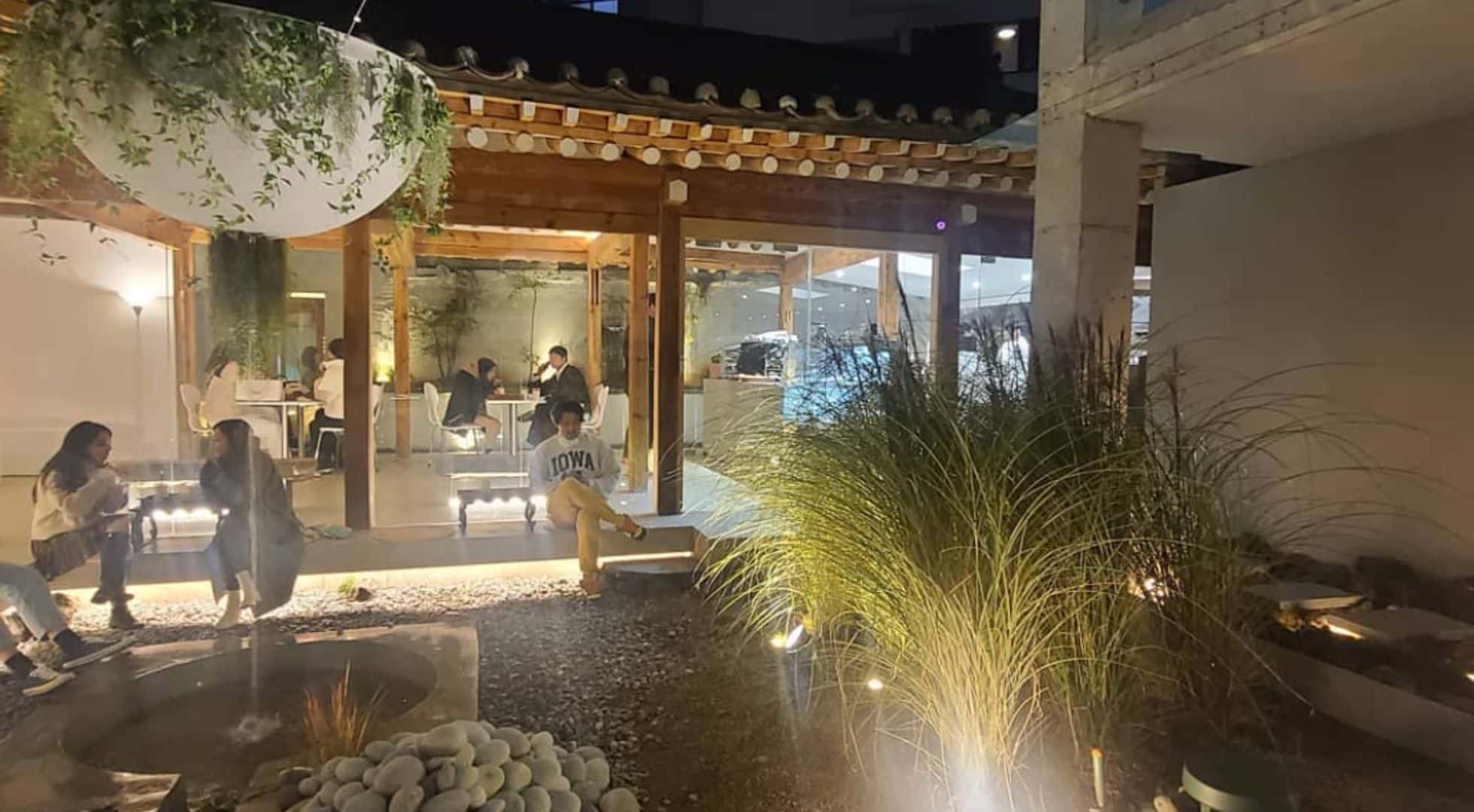 Popular go-to drinks include the Latte, Cafe Mocha, Corn Cream Latte, and coffee made with scorched rice called Nurungi Latte. There's also a smoothies menu for a non-caffeinated craving.
Pair it with their most recommended pastry, The Snow Castella, a soft cake covered in powdered sugar. The Injeolmi Toast is also one to try; it's bread layered with injeolmi powder giving it a nutty flavour and chewy on the inside.
If you're more of a cake fiend, you'll have plenty to choose from- Mini Jerry Cheesecake, classic Red Velvet cake, and Malenca Walnut cake. Indulge in the Glutinous Rice Cake for a more authentic taste to add to your Korea travel 2023 experience.
Sinleedoga
20-12 Jandari-ro, Mapo-gu, Seoul
Opening Hours: 11am – 10pm (Mon – Sun)
6. 1Iin1jan
Part of the best cafes in Seoul 2023 experience is to venture a little further out to Eunpyeong Hanok Village next to the picturesque Bukhansan Mountain on the outskirts of Seoul. Here you'll find a 1in1jan (pronounced 'il-in-il-jan') cafe which is conveniently located in a 5-storey building and offers stunning views of the village and Bukhansan Mountain. Wow, right?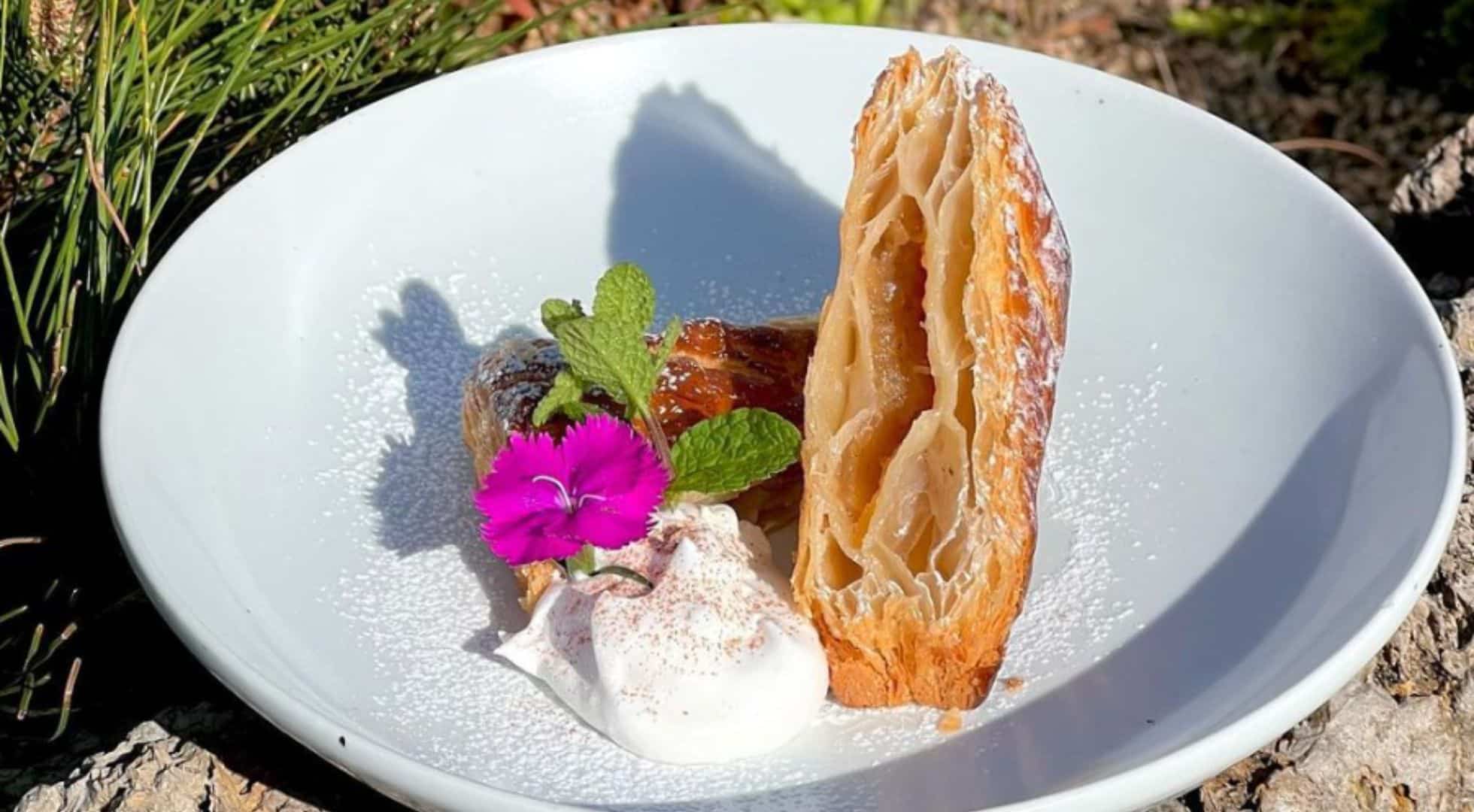 1in1jan cafe has a total of five floors, each with its own unique function.
The first and second floors: coffeeshop
The third floor: Japanese brand furniture
The fourth floor: a restaurant (traditional Korean food and pasta)
The fifth floor: a rooftop area for you to soak in the views
A no-fuss menu that offers your staple caffeine fixes such as Flat White, Americano, and Latte. The Grapefruit Tea made with handmade concentrates and pulp is also worth noting.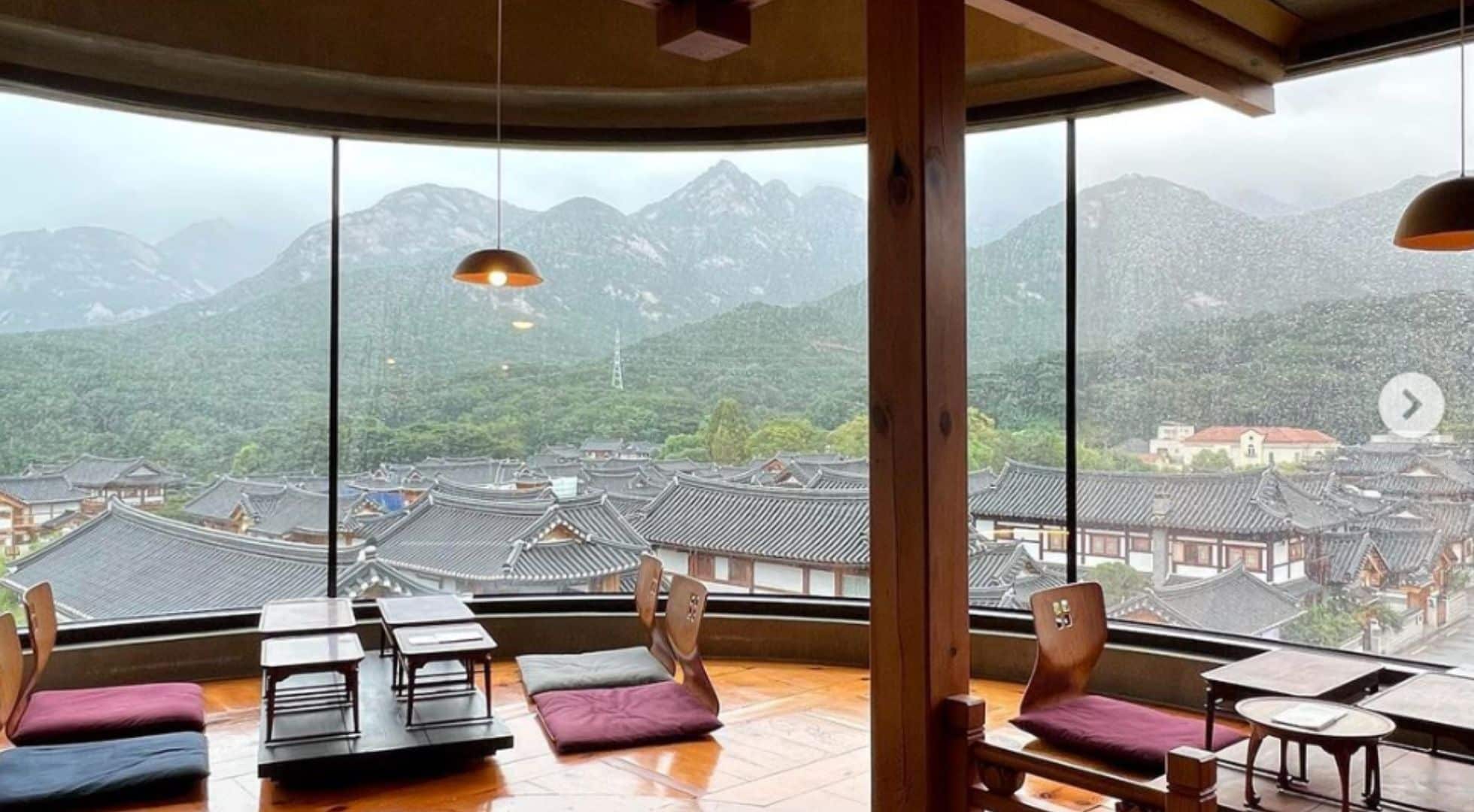 Their dessert range will put your decision-making skills to the test. Or try more than one! Indulge in traditional rice cakes, Carrot Cream Cheesecake, Apple Pie, Sweet Potato Crumble, Chestnut Pie, Lemon Pound Cake, and Basque Cheesecake, to name a few.
After enjoying your coffee or tea with your dessert pastry, soak in the fresh air and walk around the quaint and charming Eunpyeong Hanok Village. Some say it's one of Seoul's best-kept secrets.
1in1jan
534 Yeonseo-ro, Jingwan-dong, Eunpyeong-gu, Seoul
Tues-Sun, 10am-9:30pm. Closed on Mondays.
7. Rust Bakery
Next up for the Seoul Cafe 2023 hop is Rust Bakery Cafe southwest of Seoul in a neighbourhood called Mullae-dong. What once was an area of industrial factories and warehouses, is the place to be for vibrant and thriving cafe culture. Like its namesake, the exterior retains the rustic industrial facade but it's all artsy, chic and cosy when you step inside. The rooftop terrace is perfect for sunset dining. The seating area on the second floor creates cosy nooks if you're in a small group of people.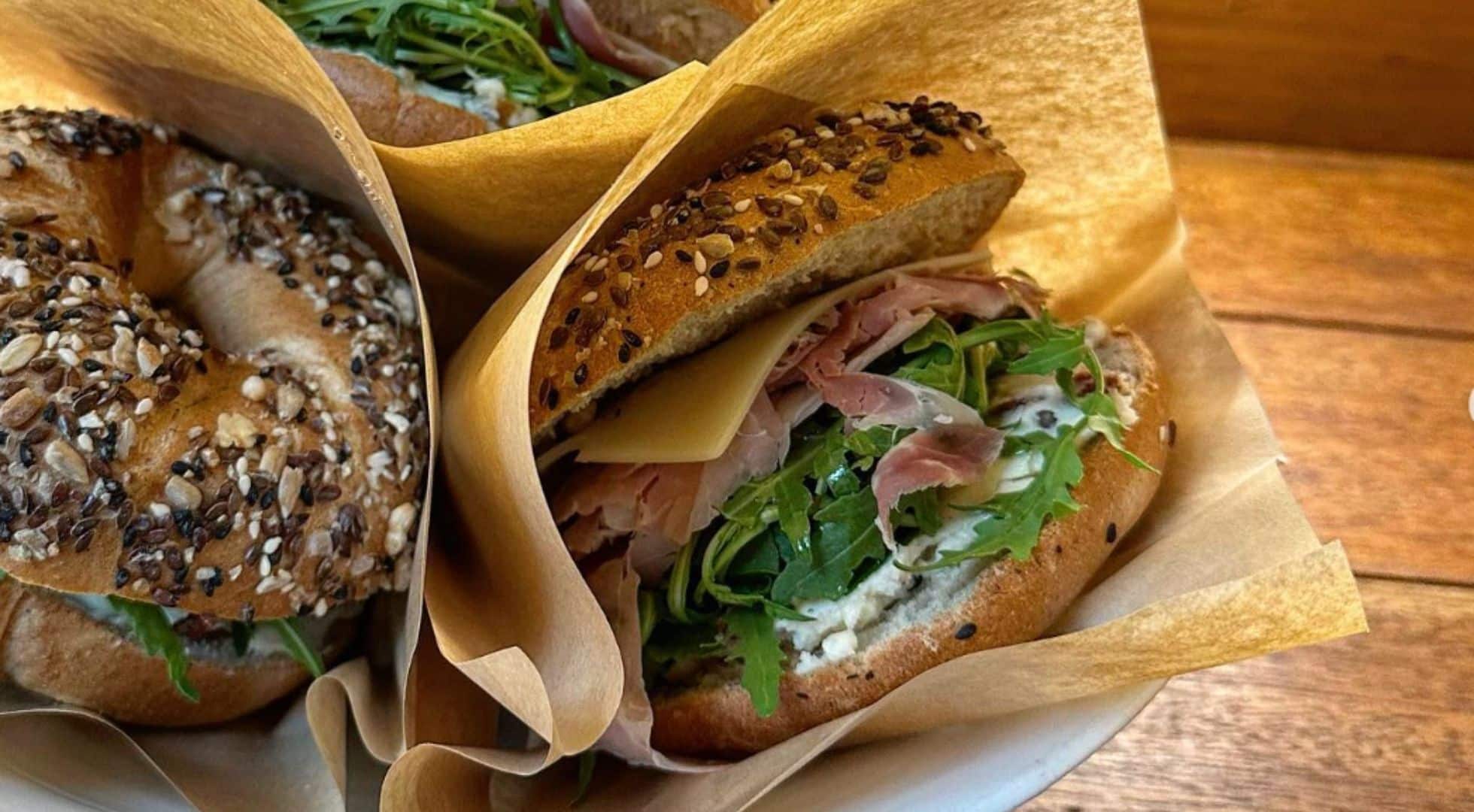 The food menu covers a variety of cafe favourites as it states on their bakery display- brioche, kouign amann, cake, scone, pudding, and bagel. Croissants that come in kaya, garlic, and apple crumble flavours, from carrot cake, and lemon pound cake to sweet pumpkin cream cheese pound cake, there's something for everyone. If you're a fan of scones, look out for their scone season, which happens to be now, when they release a variety of scones such as the Raspberry Milk Cream scone. Yum!
What's good for brunch? The Gorgella Zambonggorgeon. Besides its awesome name, it's a hearty bagel sandwich with deli meats, cheese and leafy greens.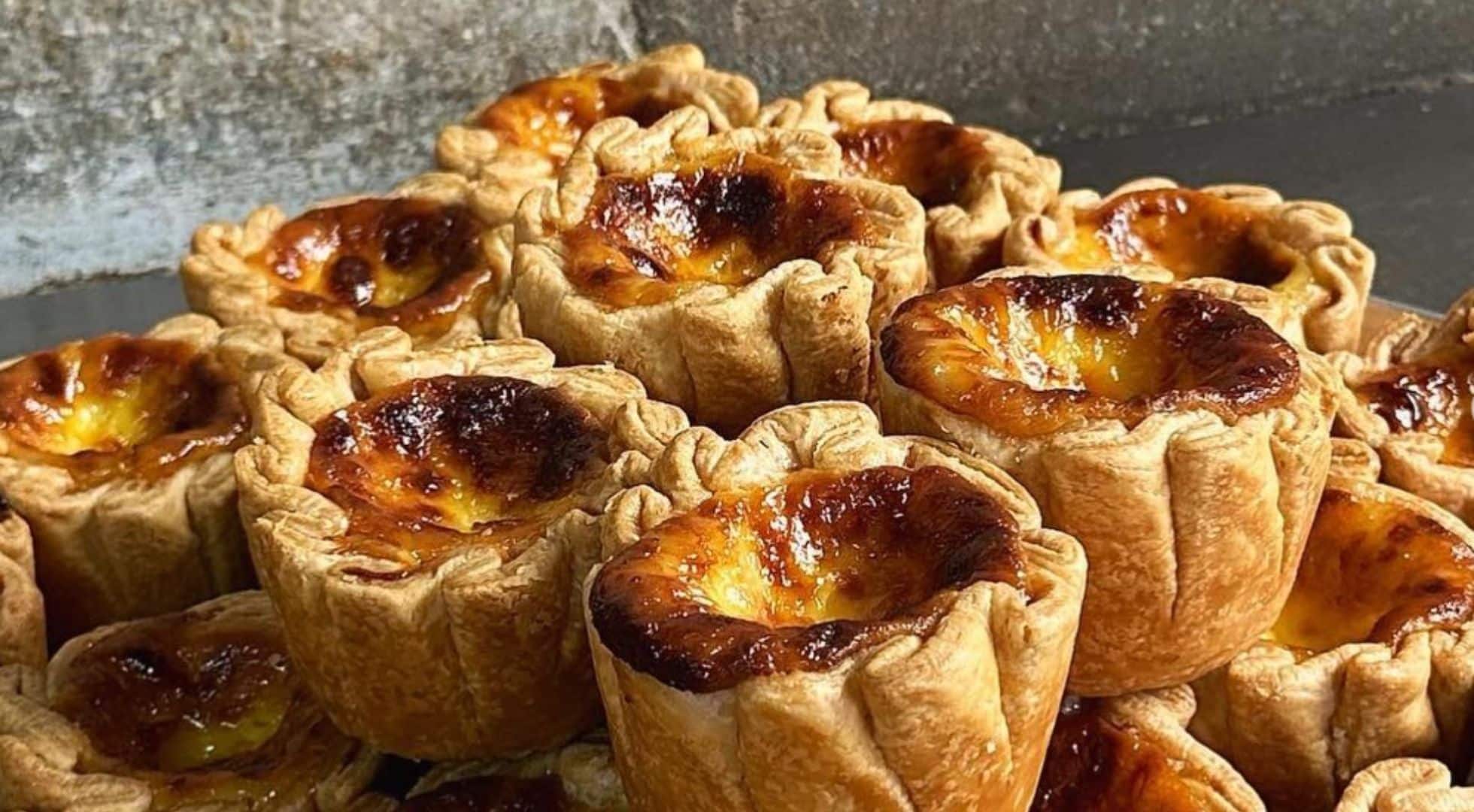 You'll be well caffeinated with their espresso-based drinks. Other drinks to quench your thirst are also available such as the Vanilla Mint Chai and Chamomile Medly, Peace Blossom Tea, and even a Chocolate Latte.
While you're in the Mullae-dong neighbourhood, have a stroll and check out other sprouting cafes there.
Rust Bakery
15 Gyeongin-ro 79-gil, Mullae-dong, Yeongdeungpo-gu, Seoul
Opening Hours: 11am – 10pm (Mon – Sun)
8. London Bagel Museum
Bagels all day! London Bagel Museum in Anguk has to be at the top of the list of one of the best cafes in Seoul in 2023. The cafe is British-themed with rustic vibes and mildly reminiscent of English pubs. Heads up even if you get there early there might be a line of people eagerly waiting already but don't let it discourage the foodie in you.
Once you feast your eyes on the array of bagels displayed you'll be glad you made it inside. Wait till you see the variety of flavours and toppings! Let's get your bagel on.
Plain bagel
Onion bagel
Pretzel Plain bagel
Basil bagel
Fig bagel
Pepperoni Cheese bagel
Blueberry bagel
Black Olive bagel
Spinach Cheese bagel
Sesame bagel
Potato Cheese bagel
The exciting part is the filling options ranging from mashed potatoes topped with a slice of cheese to the heftier jambon ham and butter with a bagel of your choice.
Out of their solid list of ten, some of the highly recommended cream cheese flavours for your bagels include maple pecan, salmon capers, and bacon onion.
Something lighter or warm for a cold day; the Mushroom Truffle or Tomato Rosee soup will hit the spot.
Coffee, bagel(s), and soup; are perfect for a picnic.
London Bagel Musuem – Anguk
20 Bukchon-ro 4-gil, Jongno-gu, Seoul
Opening Hours: 8am – 6pm (Mon – Sun)
Longdon Bagel Musuem – Dosan
33 Eonju-ro 168-gil, Gangnam-gu, Seoul
Opening Hours: 8am – 6pm (Mon – Sun)
Cafes in Seoul had become more than just places to enjoy a cup of coffee; they were vibrant cultural hubs that embodied the city's fusion of tradition and modernity. With each sip and every conversation, these cafes told stories of a city that cherished its past while eagerly embracing the future.
HOW ABOUT CAFE-HOPPING IN SEOUL? 
You may also be interested in: