Does your wanderlust make you dream of exploring the beautiful islands of the Mediterranean, venturing into the wilderness of Alaska or witnessing the breathtaking Northern Lights in Iceland?
Cross off all these amazing adventures and destinations and more on a Royal Caribbean cruise that takes you to over 240 destinations around the globe.
Travel onboard the world's best award-winning cruise ships and make the most out of every moment at sea, as there are never-ending thrills, enticing non-stop entertainment, world-class dining and activities for all kinds of adventure seekers.
Every ship is spectacular in its own way so no matter which one you choose to sail and which destinations you decide to explore, this will be an experience that leaves you eagerly anticipating your next Royal Caribbean cruise holiday.
The Ultimate Adventure Around The World On A Royal Caribbean Cruise
For those whose bucket-list travel dream is to see the whole world in its entirety, consider making your dream a reality on the world's longest cruise – the Ultimate World Cruise, a 274-night journey that visits 65 countries and over 150 destinations on all seven continents. It is the longest cruise ever offered by a major cruise line. The cruise departs from Miami, Florida on December 10, 2023 and ends in Miami on September 10, 2024. The ship that will be used for the cruise is the Serenade of the Seas a 150,000-ton vessel that can accommodate over 2,400 passengers.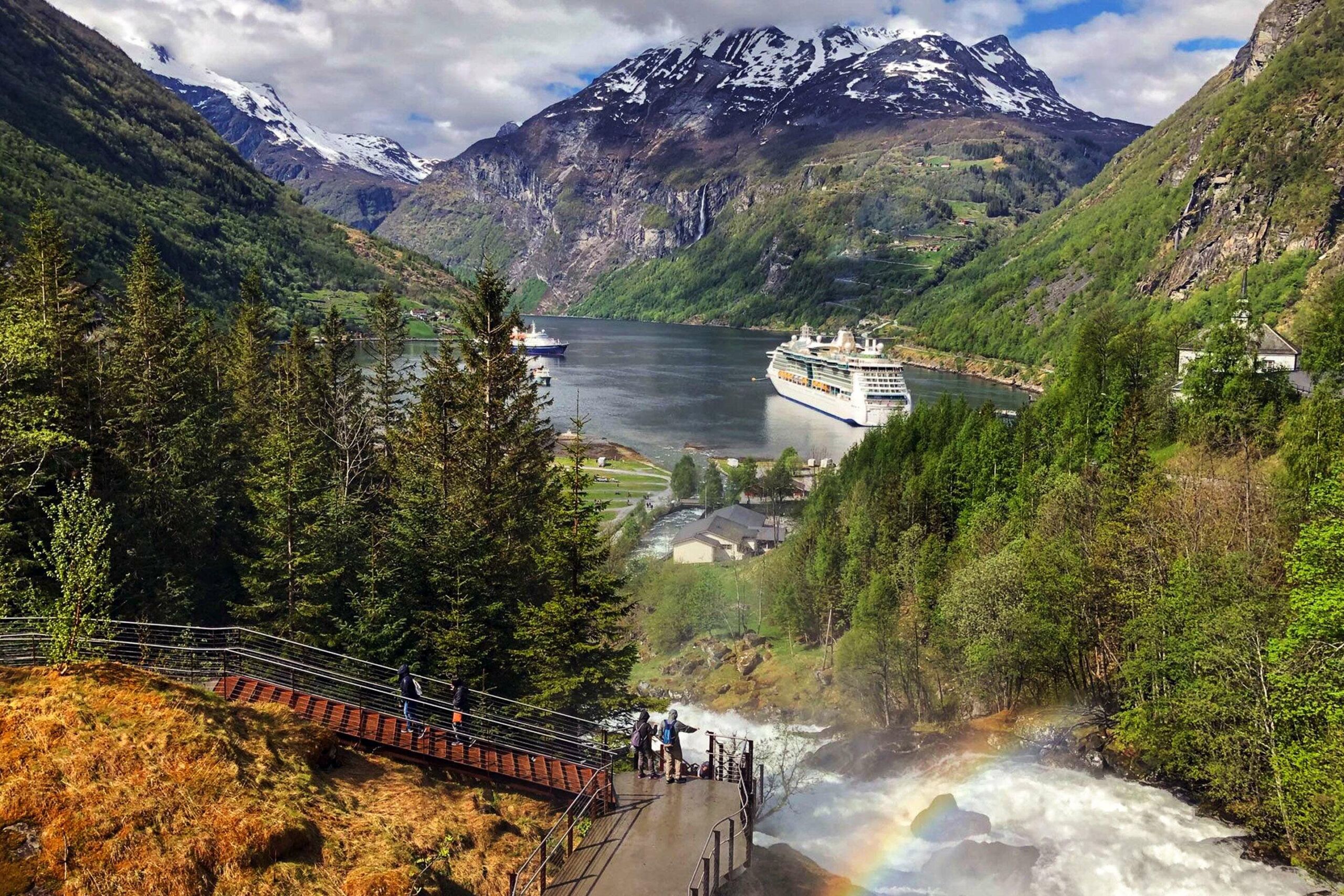 6 amazing destinations to explore on a royal caribbean cruise
1. NORWEGIAN FJORDS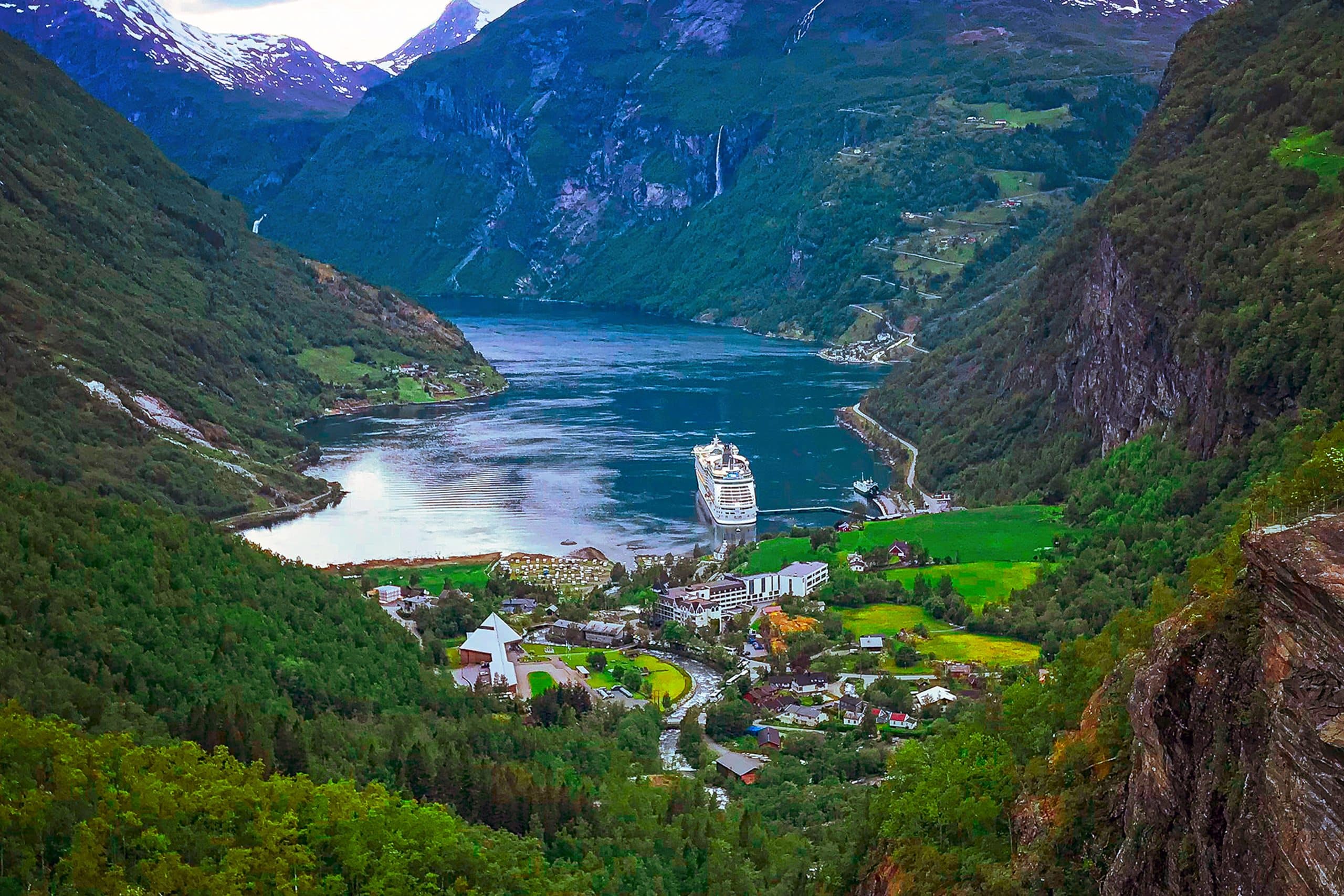 On a Royal Caribbean cruise that takes you to the Norwegian Fjords, offshore excursions are a haven for nature enthusiasts who want to escape into misty mountain peaks and vast fjords.
For nature and hiking lovers, explore the well-maintained trails in the area. For example, in Geiranger, you can hike to Storseterfossen, a spectacular local waterfall. Be in awe of Mother Nature as you walk behind the waterfall to feel the power of the water as it rushes past you.
Visit "the heart of the fjords" and the second largest city in Norway, Bergen, where its natural beauty and historical charm set against the backdrop of seven mountains will stop you in your tracks. Foodies will delight in the fact that Bergen is a UNESCO City of Gastronomy; experience a meal like no other at one of the city's forward-thinking restaurants, where chefs prepare cold-water seafood and local produce with modernist techniques.
Stroll through the Bryggen neighbourhood, with its medieval cobblestone alleyways and red, yellow and white-painted houses. Then take the cable car or a one-hour hike to the top of Mt. Floyen, and soak in dramatic views of the city and the surrounding fjords with Norway cruises.
Encounter trolls — don't worry, they're only statues — in the Troll Forest. Make a visit to the Bryggen Wharf, a UNESCO World Heritage Site that was once the centre of trade for Northern Europe,
History buffs can take in another shore excursion which includes digging into art and history at Oslo's Munch Museum, named after Norwegian artist Edvard Munch.
2. ICELAND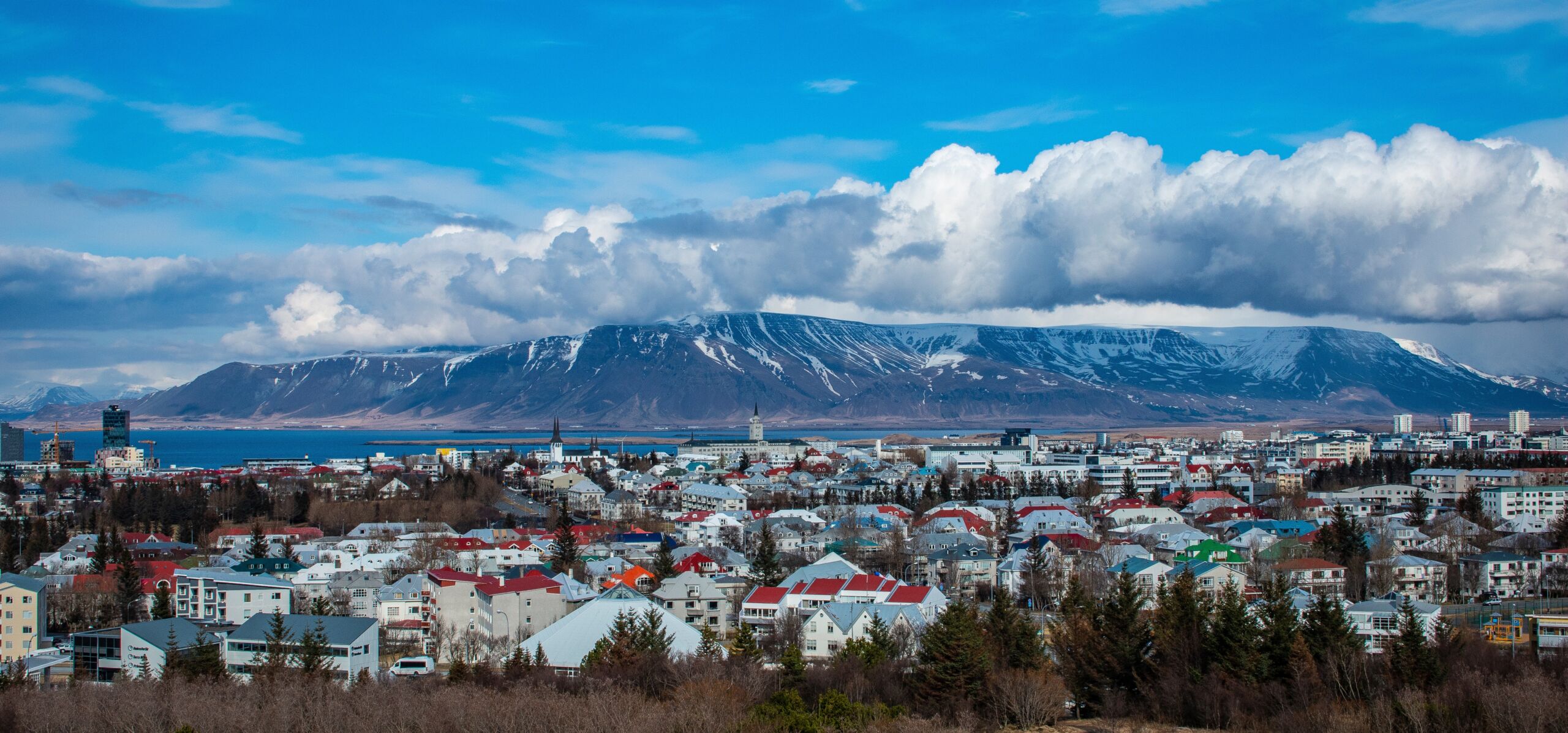 On a Royal Caribbean cruise to Iceland, you can visit the enchanting cities of Reykjavik and Akureyri and marvel at the country's rough and unusual natural wonders.
Iceland's capital and largest city with a population of only 123,300 people, Reykjavik is home to colourful houses, a bustling arts scene and centuries of history. For a glimpse into the northern past, check out the Settlement Exhibition, a combination of an archaeological ruin and a museum based around a 10th-century house.
A must-visit is the world-famous Blue Lagoon, a geothermal spa built on a lava field and heated with geothermal energy. Pamper yourself with mud masks and massages while wading in the soothing waters.
Even though Akureyri has only 18,000 residents, it is called the Capital of the North for a reason. Head there to warm up in the steaming thermal pool at the head of Iceland's longest fjord, Eyjafjordur.
Here are some other things you can do on a Royal Caribbean cruise to Iceland:
Visit the Golden Circle, a popular tourist route that takes in some of Iceland's most famous natural attractions, including Þingvellir National Park, Gullfoss waterfall, and Geysir geothermal area.
Go hiking in Vatnajökull National Park, the largest national park in Iceland.
Take a boat tour of Jökulsárlón glacier lagoon, where you can see icebergs floating in the water.
Go whale watching off the coast of Iceland.
See the Northern Lights, if you are lucky enough to be there during the winter months.
3. ALASKA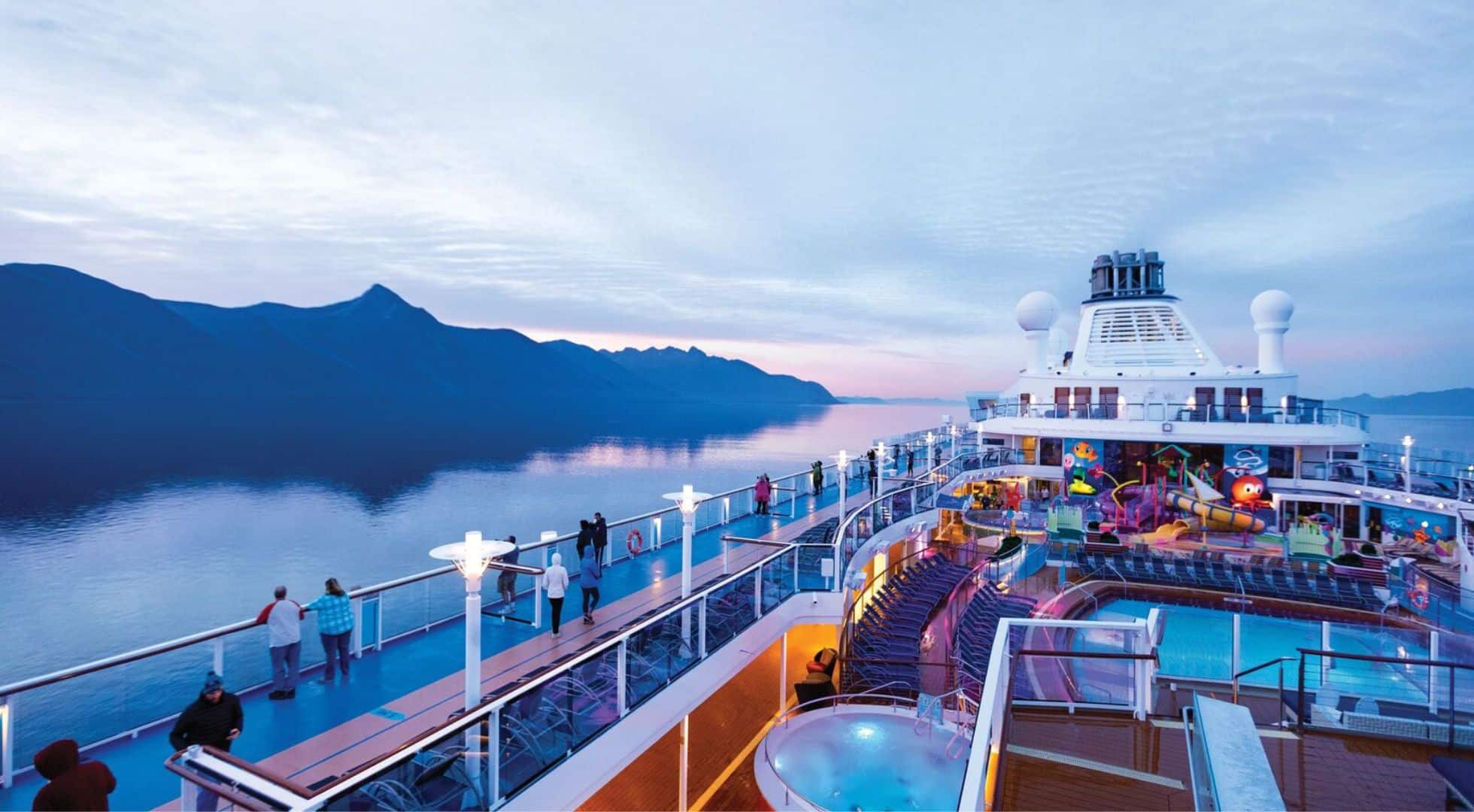 Natural wonders exist all over Alaska, so you'll have Instagram-worthy views every single day; especially when you're on a Royal Caribbean cruise.
In Alaska, you get the best of both the land and sea. Cruise down the Inside Passage, which includes 500 miles of beautiful shoreline and explore fjords like Tracy Arm.
Visit America's 49th state's highest mountains, wilderness and animals that call it home—including bald eagles, whales and the "Big Five" – grizzly bears, moose, caribou, wolf and Dall sheep. Other incredible off-shore excursions include dog sledding, zip-lining through the rainforest and glacier walks. ( where you are beneath a glacier! )
For culture, you can learn all about Alaska Native traditions, like the artistic woodworking of the Tlingit people.
Experience the local folklore while dining on authentic delicacies like Alaskan salmon jerky, and visit sites like the Sealaska Heritage Institute the Saxman Native Village and Totem Park.
Alaska has some of the most beautiful sunrises and sunsets in the world.
If you're lucky enough to be there on June 21, you can experience what is known as the Midnight Sun –  sunny skies for over 20 hours. The city of Fairbanks, where you can visit on a Cruise Tour, holds yearly Midnight Sun Festivals, complete with 12-hour street fairs of the most delicious food and beautiful artwork.
As daylight fades throughout late summer, the famed Northern Lights may make an appearance so be sure to be ready for the iconic once-in-a-lifetime sightings.
Pro tip: For a once-in-a-lifetime experience, go whale watching in Juneau. It is one of the many Global Sustainable Tourism Council-certified shore excursions, or sustainably operated adventures that the Royal Caribbean cruise lines offer.
4. CANADA AND NEW ENGLAND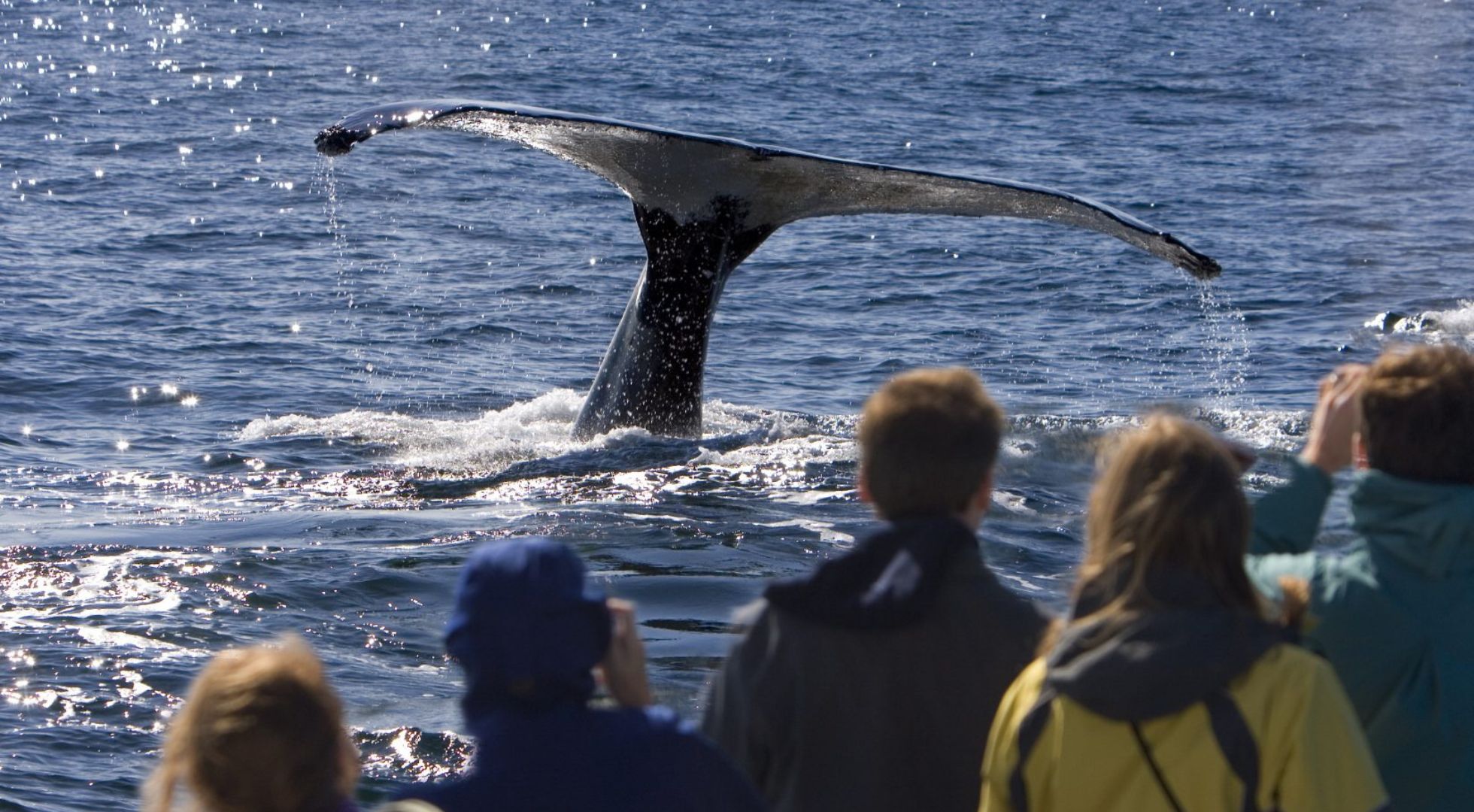 The best time to take a Royal Caribbean Canada and New England cruise is during autumn, to experience these charming, perfect-for-fall destinations and experiences.
In Maine, for nature and foodie lovers, there's a tour of Acadia National Park, the oldest American national park east of the Mississippi River. After that, enjoy a classic "downeast" lobster bake, where you can indulge in the region's famed lobster, mussels, fresh bread, coleslaw and more.
Did you know? The annual Maine lobster yield is 40 million pounds, almost 90 per cent of the nation's supply.
See the highlights of Prince Edward Island ( the home of Anne of Green Gables ) then visit award-winning Rossignol Estate Winery for a wine and cheese tasting. Pay a visit to two historic and picturesque lighthouses: Point Prim Lighthouse and Wood Islands Lighthouse.
In New Brunswick, set sail with a marine biologist on a 55-foot catamaran to catch a glimpse of beautiful finback, minke or humpback whales in the Bay of Fundy. You may also get to see eagles, seals and porpoises.
Explore the only walled city in North America, the lovely Quebec City by taking a quaint, funicular and horse-and-carriage tour, or wander down cobblestone streets, visit charming shops and cafes, and see talented street performers. Take in picturesque historical sights, like the former French Governor's home, Chateau Frontenac, now a Fairmont hotel.
In Halifax, Nova Scotia, stroll down the charming waterfront, popping into shops and cafes to sample popular Nova Scotian delicacies, including a traditional lobster slider, scrumptious locally made ice cream, and a fried dough pastry stretched to resemble a beaver's tail.
Your kilt-wearing tour guide will enlighten you on Halifax's culture, foodie traditions and rich maritime history – pirates included.
5. GREECE AND THE GREEK ISLES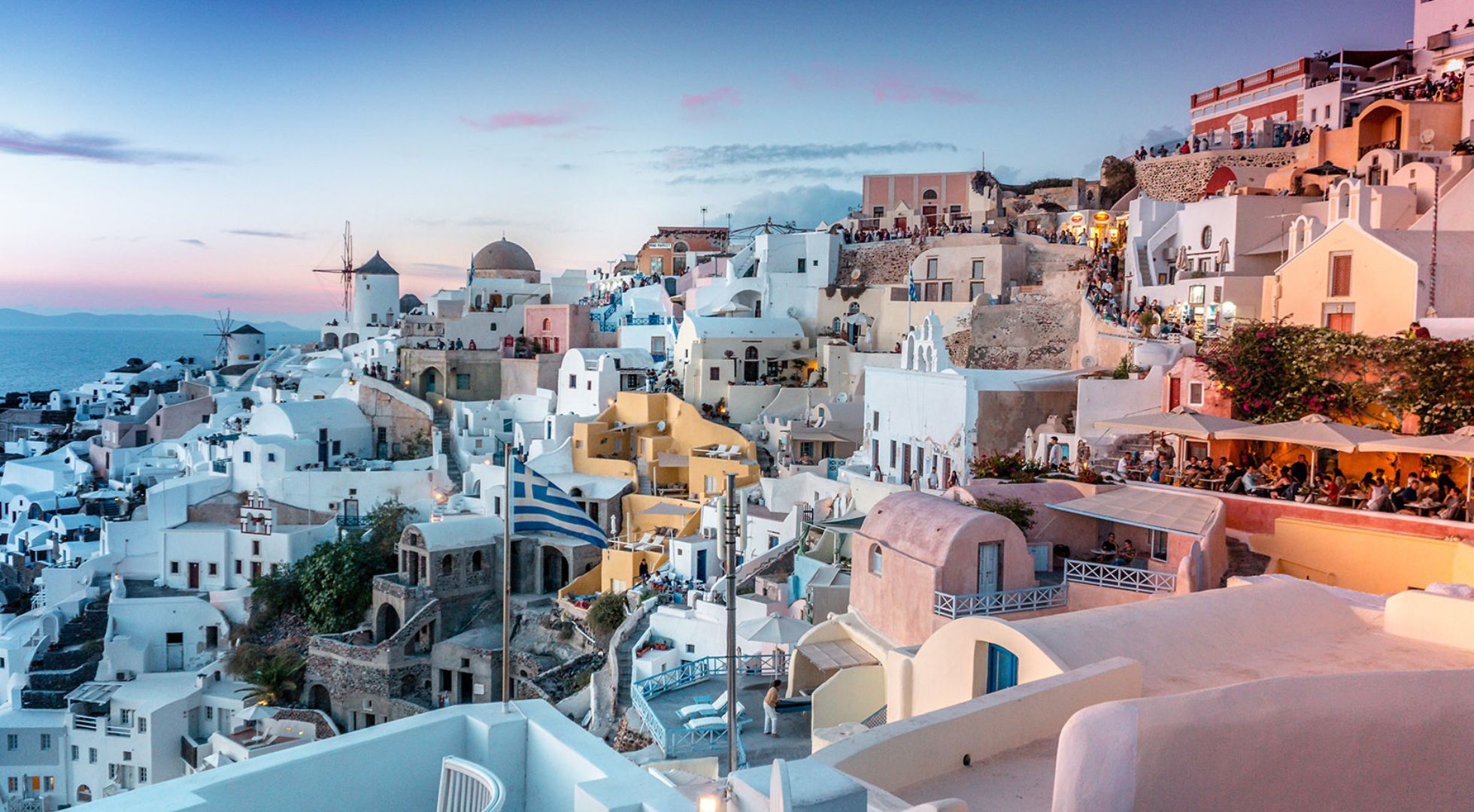 Athens is one of the oldest cities in the world and is known as both the birthplace of democracy and the cradle of Western civilization.
Travel back in time as you explore centuries-old sites like the Temple of Olympian Zeus; shop for souvenirs like handmade pottery at the city's oldest district Plaka and marvel at the grandeur of the Parthenon atop the Acropolis of Athens.
Stroll through the picturesque Mikrolimano harbour, a favourite place in Greece for many, where you can grab fresh seafood at a local taverna overlooking the glittering water.
Along the western coast of Greece, visit Corfu and experience the thrill of walking the original site of the ancient Olympic Games in the small beach town of Katakolon. The Ionian Islands are home to a unique cultural identity that includes Italian influences, thanks to centuries spent under Venetian rule.
Take a walking food tour in Corfu where you learn about the ancient history whilst indulging in local cuisine, or pedal through mountainside villages to explore the island's stunning coastal roads and historic fortresses.
In Cephalonia, the largest of these islands, you'll find Argostoli, a city full of natural and cultural wonders that include the Koutavos Lagoon nature preserve and the hidden Melissani Lake, known as the Cave of Nymphs in Greek mythology.
The sun-drenched island of Mykonos is best known for its eye-catching stark white buildings with iconic blue shutters and doors and is equally famed for its nightlife and beach parties.
Travellers say that wandering through the charming streets of Mykonos is like strolling through a fairytale, with the island's quaint villages, bougainvillaea-covered medieval houses, cobblestone paths, stunning beaches and waterfront cafes.
Did you know? Mykonos is also known as The Island of the Winds as it is full of 16th-century windmills. If you're into history or mythology, there is nearby Delos, an archaeological site that is the mythological birthplace of the twin gods Apollo and Artemis.
A must-see destination for world-famous sunsets; with golden evening light and striking cliffside villages, Santorini is a sight to behold.
The island's dramatic geography was shaped by a devastating Minoan volcanic eruption in 1600 B.C. Santorini is now the perfect backdrop for a day of sailing and swimming in the clear, blue Aegean Sea or exploring the Bronze Age Akrotiri ruins preserved in ash.
Fun fact: The ash makes the area ideal for assyrtiko grapes, which are white Greek grapes often used for dry, sweet wines like vinsanto, a dessert wine.
Discover more about the land's volcanic geology by taking a walk around Nea Kameni, an island in the centre of Santorini's caldera – a large depression that forms when a volcano erupts and collapses. There, you can see smoking craters and take a soak in the hot springs.
Once home to one of the Seven Wonders of the Ancient World, Rhodes is now known for beautiful beaches and ancient ruins; like the medieval Old Town, a UNESCO World Heritage Site.
With the longest summer season of all the Greek Isles, you have plenty of ways to take in the beauty of Rhodes and its white sand beaches whilst enjoying local delicacies like stuffed clams, grilled sea bass and squid.
6. AUSTRALIA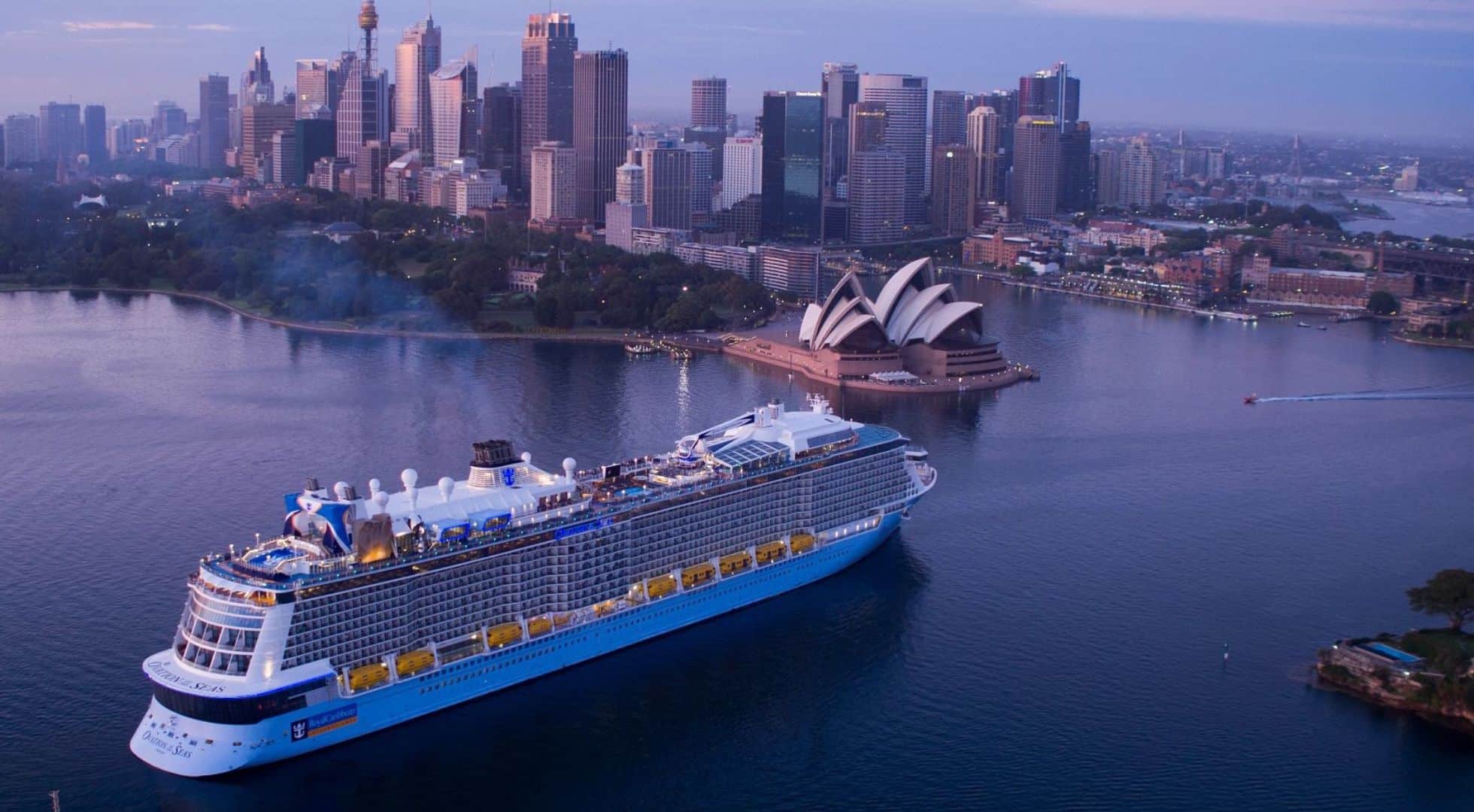 From urban verve to outback wilderness, Australia is a year-round sunny paradise. A large island nation and the world's smallest continent, Australia delivers the best of both the city and the country, the beach and the bush.
The locals here are a laidback and friendly bunch, with a dry sense of humour and their own slang language, which they are happy to share with travellers – shrimp on a Barbie anyone? ( Have a famed outdoor barbequed fresh local shrimp )
Explore cosmopolitan Sydney, home to many famed turquoise-water beaches such as Bondi Beach and Manly Beach, and the architecturally unique Sydney Opera House with the beautiful Botanical Gardens nearby.
Cruise to Queensland to experience the picture-perfect Whitsunday Islands, renowned as one of the most beautiful islands in the world. From there, you can snorkel to see the UNESCO World Heritage-listed Great Barrier Reef, the world's largest living organism.
For an authentic Australian adventure, head to the continent's outback – the Uluru-Kata Tjuta National Park, with its iconic red dome known as Ayers Rock.
Uluru, regarded by Aborigines as the spiritual heart of Australia, is both striking and sacred.
Sunrise and sunset are the best times to view Uluru when the hues of the rock appear to change colour. Don't miss Kata Tjuta, another unforgettable formation just a 20-minute drive down the road.
The local Aboriginal Anangu people who have lived here for more than 20,000 years consider these sites sacred. Learn about the cultural significance of these natural formations and join wondrous hikes amid the spectacular scenery.
Cruise to the most exciting and wondrous destinations on Royal Caribbean's award-winning ships. No matter where in the world you choose to wander, our cruises can take you into off-the-beaten-path gems and top-rated cruise ports so you can experience each destination like a local.
when are you booking your royal caribbean cruise? Let us help!
You may also be interested in: