The Royal Caribbean Cruise is one of the biggest names among cruise liners in the world and one of its ships, the Spectrum of the Seas, will be the point of focus in this guide. The ship calls Singapore its home port for now and boasts a Far East adventure with cruises headed to Malaysia, Thailand, Vietnam, and even Singapore. 
For this Spectrum of the Seas review 2023, we spoke to two holiday-goers who boarded the ship and took in all of its sights. Nabilla and Miin boarded the Spectrum of the Seas from its port in Singapore with stops at Port Klang and Penang. 
The Royal Caribbean Cruise was a five-day-four-night affair which left the pair with plenty of time for a Royal Caribbean Cruise review.
Information on the Spectrum of the Seas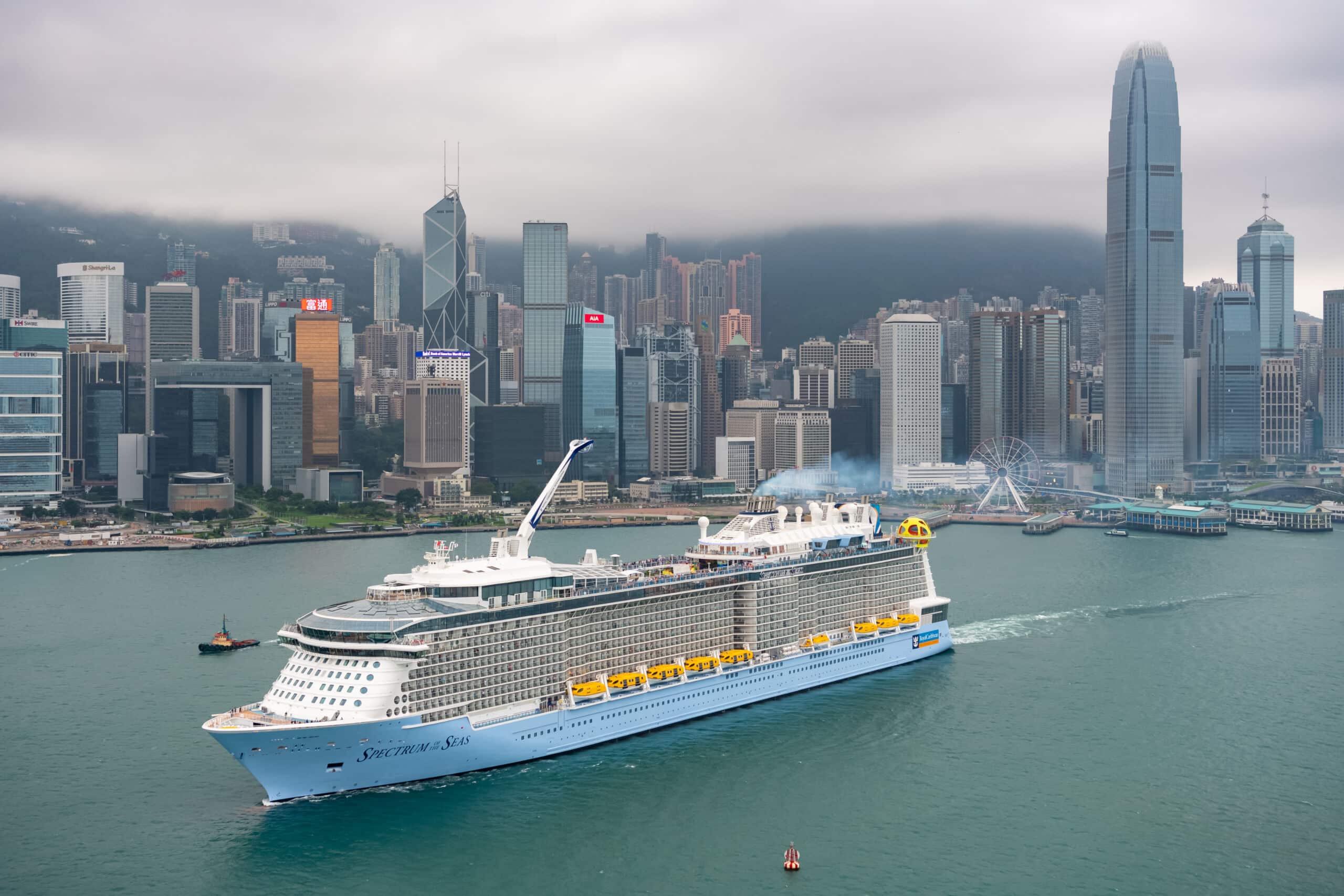 The Spectrum of the Seas is a Quantum-Ultra-class cruise ship which is a ship created specifically for the Asia-Pacific region and calls Singapore and Tokyo its port—depending on the season. Royal Caribbean Malaysia routes come in two variants: three or four nights with Port Klang being dropped for the shorter trip. If you feel like you need more time but don't want to stop at Port Klang there's also a five-day-four-night itinerary that stops at Phuket in Thailand. 
The Quantum Ultra Class ship is similar to the Quantum Class with some notable additions, namely: they're slightly larger, there's a SkyPad that jets out over the side of the ship with a glass floor walkway of the ocean, and they have a unified Main Dining Room as opposed to the separate dining rooms on the Quantum Class ships.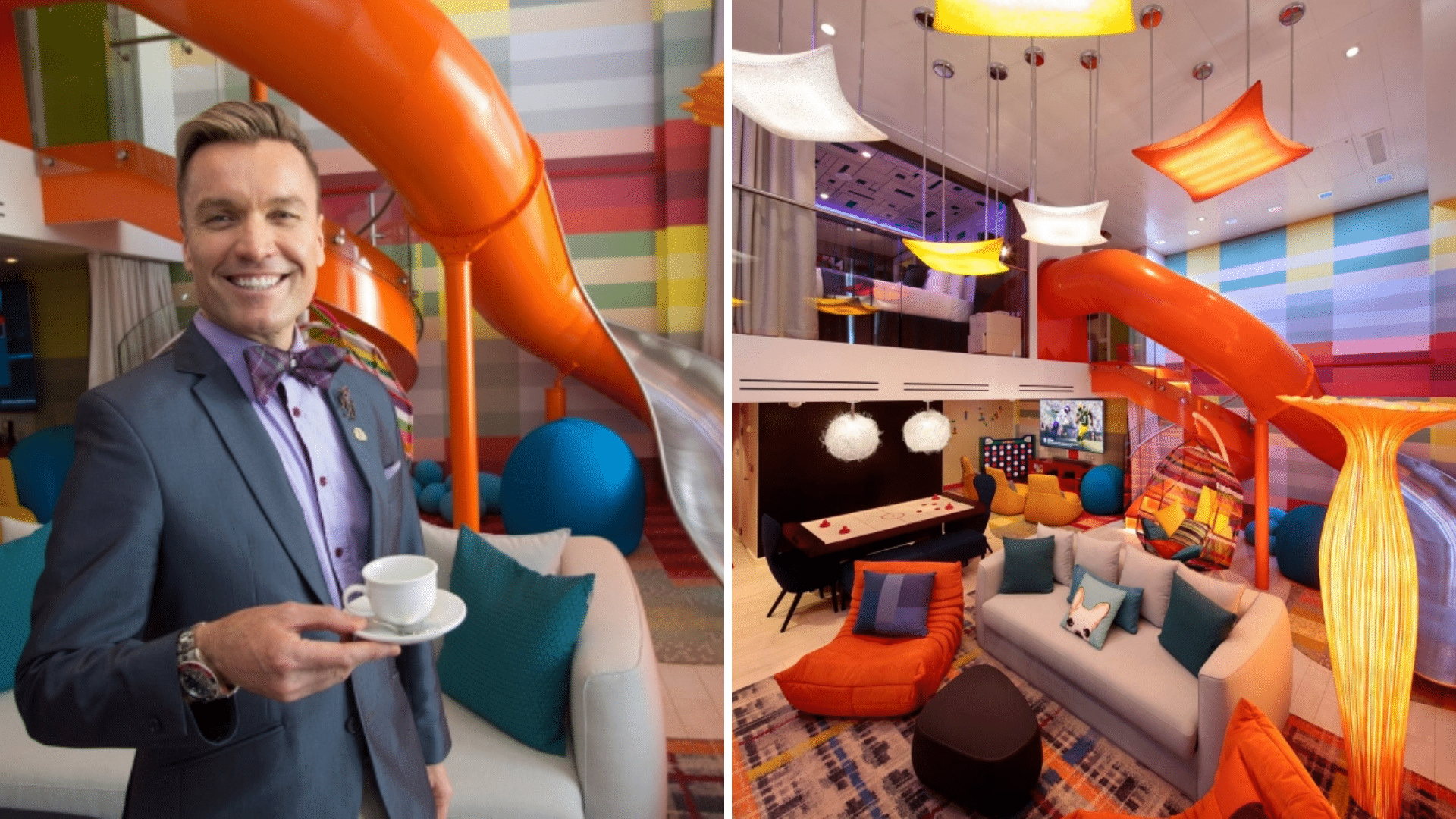 The Spectrum of the Seas can accommodate 4,246 guests with 2,137 staterooms in total. For families who want the best experience, this is the only Quantum class ship that comes with the Ultimate Family Suite. The Suite sleeps 11 passengers with 2 rooms and an in-door slide. The Ultimate Family Suite is served by a dedicated butler called the Royal Genie.
Of course, there are 2136 other types of rooms for you to choose from to fit your budget. The website allows you to plan your trip according to your budget as well and displays prices for different seasons.
Insider Tips on how to make the most of your Royal Caribbean Cruise
1. Things to know during boarding 
Nabilla: The screening process is similar to the ones you have at the airport so travel light I'd say! Do have your passport and a copy of your Set Sail Pass (physical or soft copy) ready during the boarding process. One important thing to note is that boarding closes at 2:30pm sharp, therefore you should be at the Marina Bay Cruise Centre at least 1 hour 30 minutes before your selected check-in time!
Miin: Besides getting your passport and Royal App ready with your online check-in pass, you will not have to worry as once you reach Marina Cruise Center, there will be ground staff to guide you to the right lane for boarding. Choose your check-in time and have your documents ready to board quicker.
Additional tip: The Royal App lets you scan your passport, choose an arrival time, and upload your proof of vaccination as well. It can also make reservations on board, provide information on activities, and act as a messenger app on board. 
2. What essentials should you bring? 
Pack an international adapter, and comfortable shoes since there's a lot of walking. It's about 350 metres long, which is more than the length of 3 football fields so that's quite a distance to cover from end to end. Additionally, excursions out will also include a lot of walking. 
Miin also advises that you pack sunglasses and a hat if you plan to spend a lot of time on the deck. 
Additional tip: Bring some semi-casual or formal clothing as some eateries have a strict dress code. Plus, the Main Dining Room is a grand ballroom that will go well with a proper shirt and pants. 
Also, bringing some basic medication as medicine on board can be pricey and it may be a while before you'll be able to reach land to buy medicine if absolutely necessary. 
Remember that unless you're splurging for a suite, the room you get, even with a balcony, will be smaller than you expect. Real estate on a moving hotel is expensive so there won't be a lot of surface area for you to put your things. You may want to bring bags that you can hang up to save surface and floor space.
3. Is it worth it to pay more for the balcony?
Nabilla: My favourite part of the ship would definitely be the balcony area in our cabin. I spent a lot of my time there reading a book while listening to music. The view of the sea, while being in the comfort of the balcony in my own cabin gave me a sense of privacy and hope that can't really be described in words. I think it's something everyone should experience at least once!
Miin: We loved our room with the balcony. You get to see the endless sea and also smell the mashed potatoes cooking during sunset. We highly recommend a balcony room to enjoy the ocean view, and you can always go back to the room to recalibrate from a crowd. 
Two70 café was great for views of the sea too, we got to relax with some small bites while watching movies.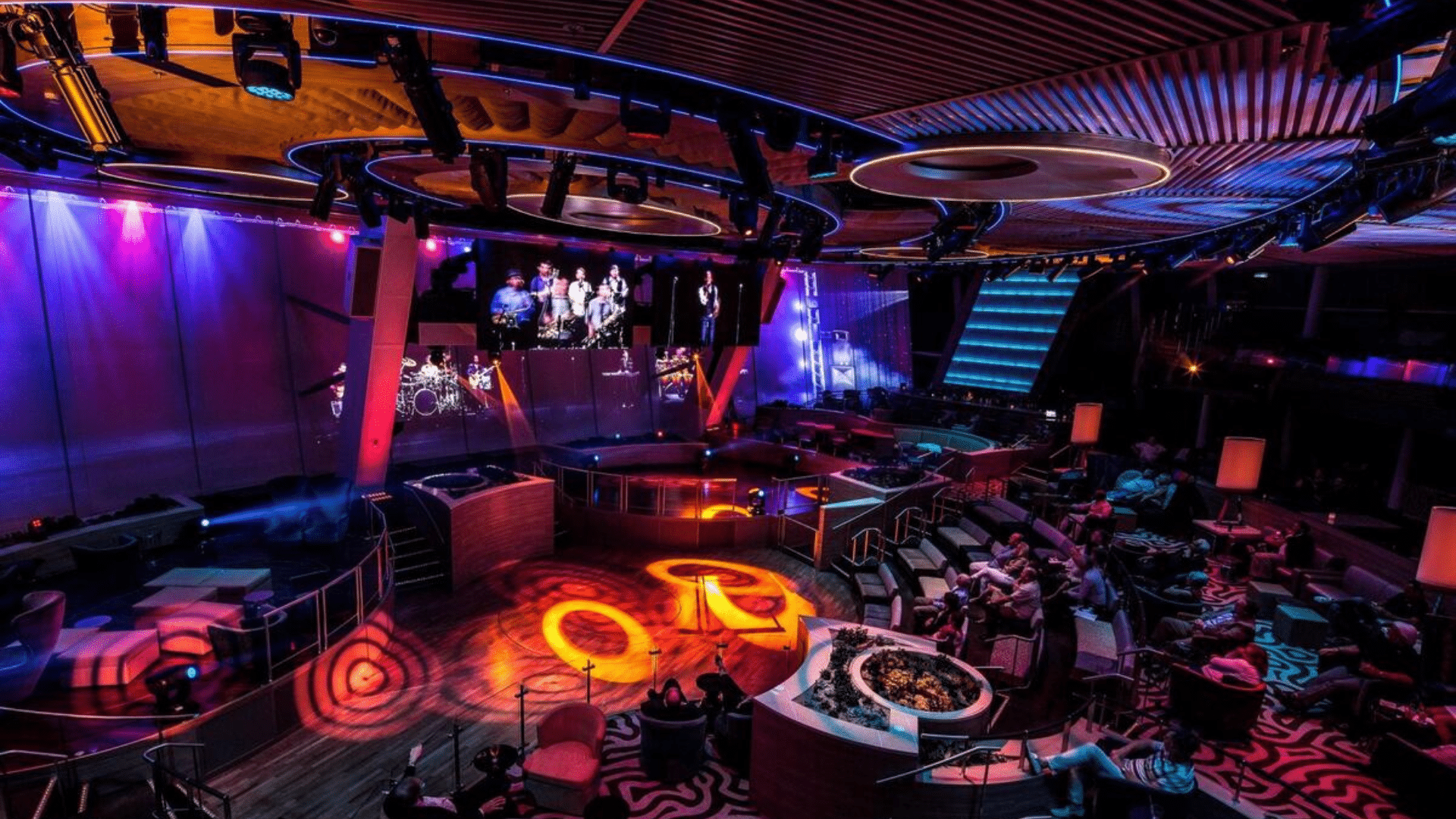 What is Two70? It is located at the back of the ship and is named after the 270-degree sea views out of its giant floor-to-ceiling windows. It's a spot to eat during the day serving café favourites like a grilled cheese but at night, the windows transform into Vistarama, an ultra-HD screen that's twice the resolution of an IMAX screen.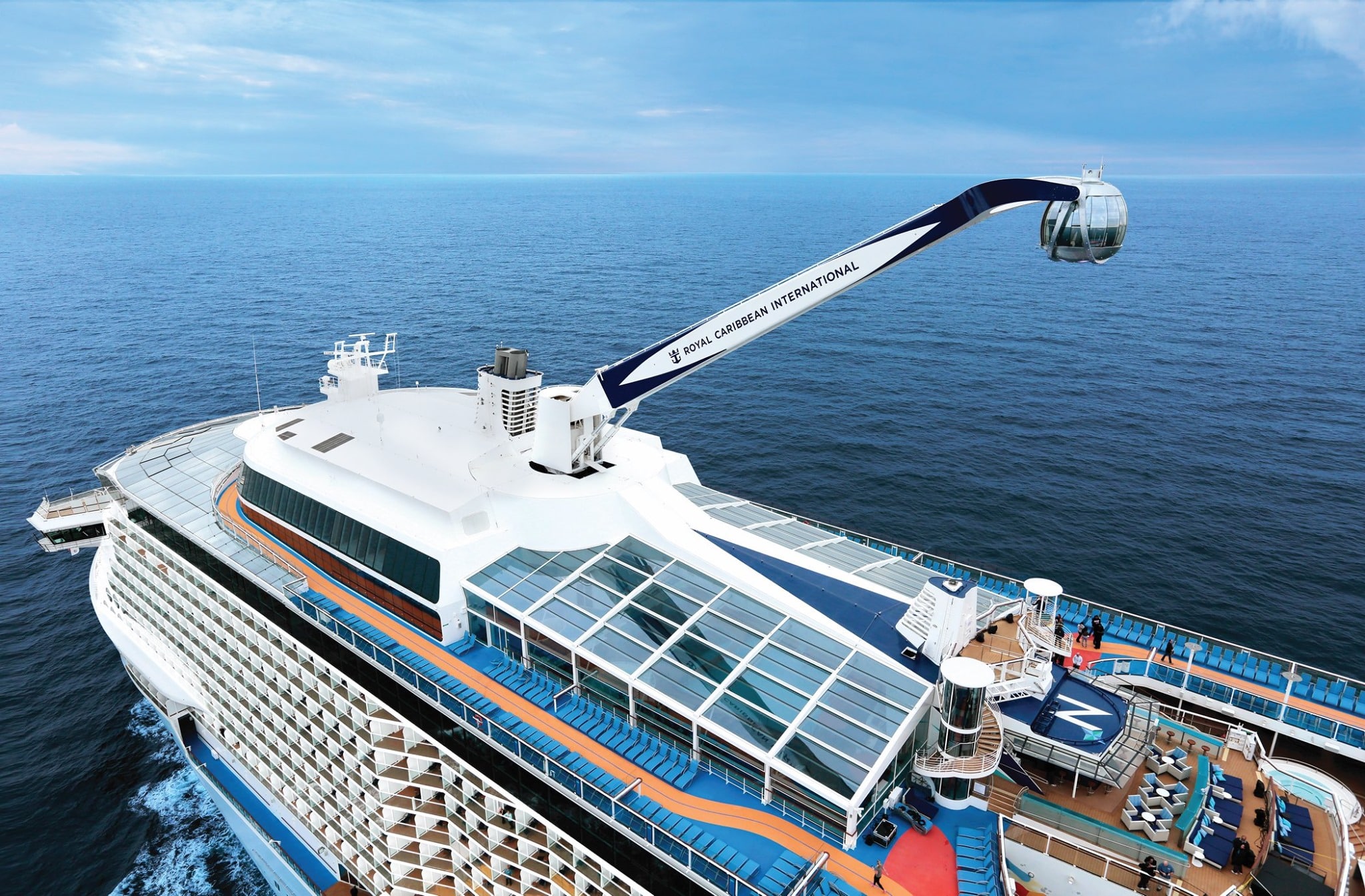 4. How do you plan your activities on board? 
Nabilla: All activities can be viewed and pre-planned on the Royal Caribbean app! This app will be your best friend during the entire cruise period as you can use it to plan your activities, make dinner reservations and book any shows that are available during the sailing.
Miin: The Royal app is very useful as you'll be able to find all the schedules and locations for whatever that's on for all three days. We suggest pre-booking all the dining times and shows you'd like to see onboard.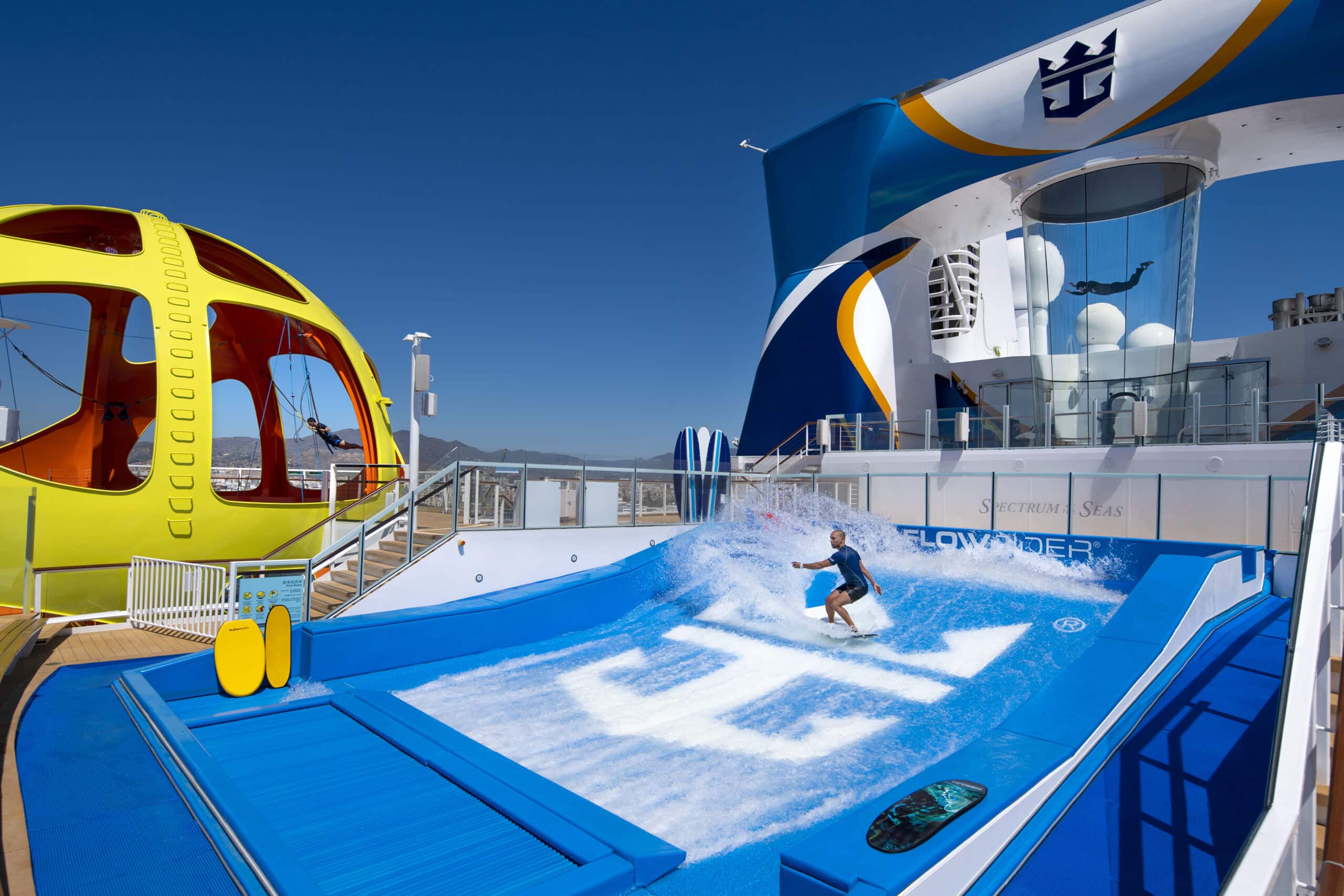 Signature experiences: RipCord by iFLY on deck sixteen is a skydiving simulator on the seas. It's one of the signature experiences on the ship and is not to be missed. North Star on the sixteenth floor is another signature offering that elevates you high above the ship for unrivalled 360-degree views of the world as you wander. 
Finally, exclusive to the Far East offering of the ship is The Silk Road performance at Two70. Set in the ancient past, The Silk Road takes viewers on a journey along the legendary Silk Road, stopping in places like Rome, Persia, India and China.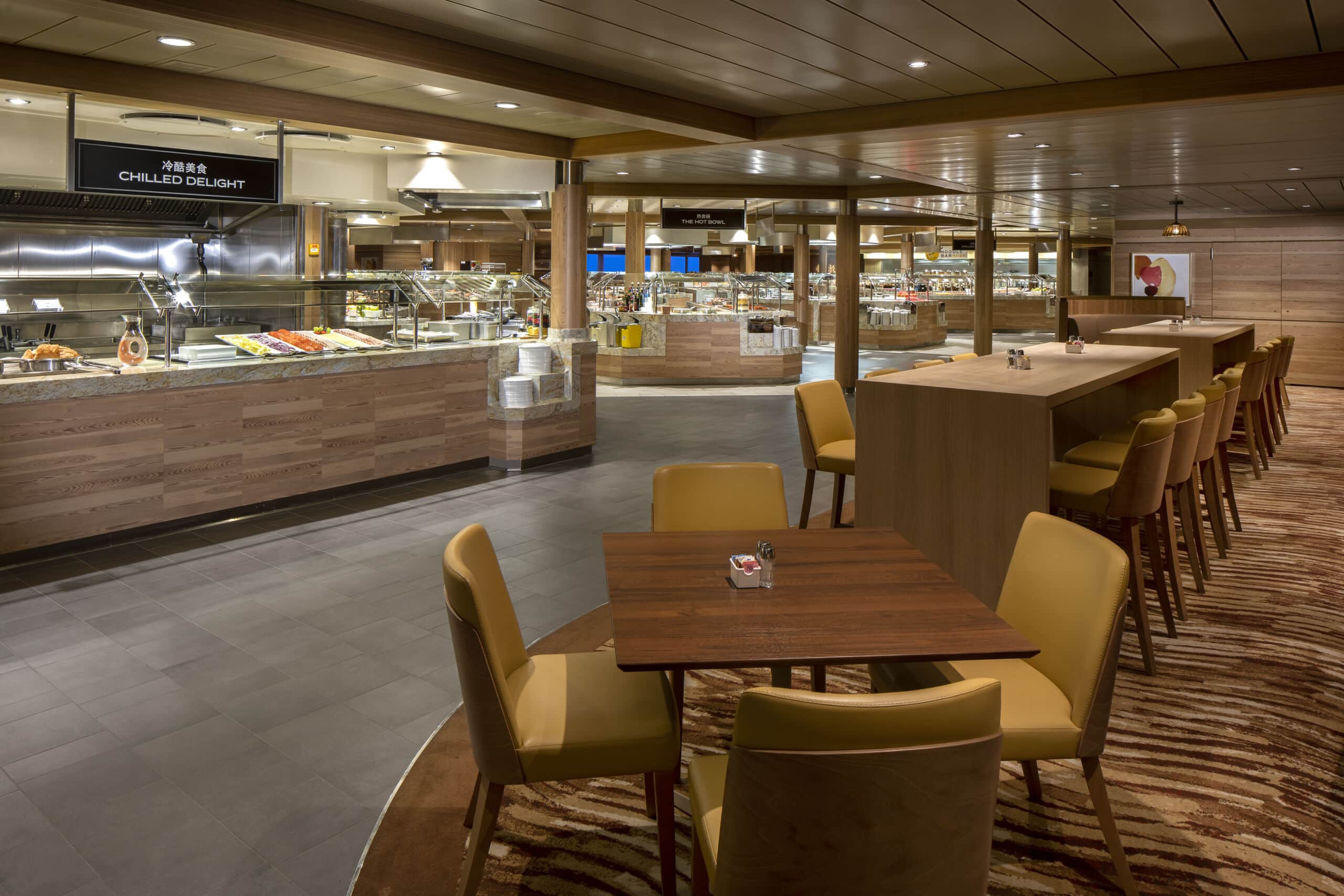 5. Where should you eat? 
Miin: For breakfast, you can eat at the Windjammer, it was packed with people and the Japanese restaurant Izumi was opened up for us to eat there in private in the morning. During midday to tea time, we'd suggest Dog House or Sorrento's Pizza and Two70 depending on your preferences (all of these restaurants are complimentary and included in your fare). 
In the evening, the Main Dining Room is a must. Besides the Main Dining Room times, you can plan around your preferred activities to eat when and where you'd like. You may also eat in the comfort of your own room if you'd like. You can bring all your food back to your room or even order room service.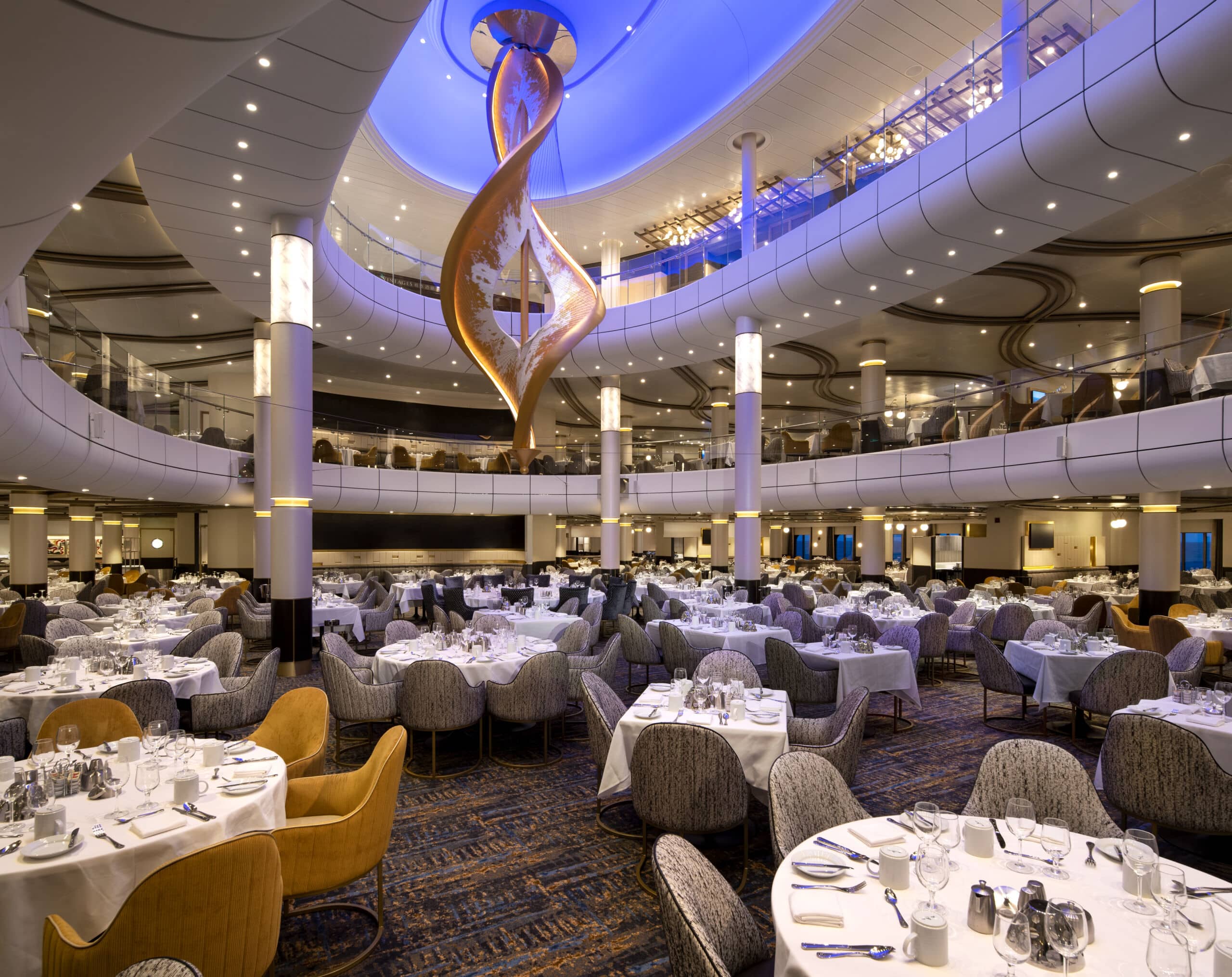 Chargeable food worth trying: Aboard the Spectrum of the Seas is Jamie's Italian by Jamie Oliver. Seasonal ingredients meet authentic recipes in family-style dishes that range from homemade pasta and classic Italian entrees to contemporary creations infused with rustic influences.
Designed just for Spectrum of the Seas is Sichuan Red, a smart casual Sichuan restaurant that offers classics like mapo tofu, royal sea cucumber, lobster tail, kung pao prawns, and spicy Sichuan noodles. 
For drinks, head to Bionic Bar and enjoy cocktails mixed with actual robots. Two robotic bartenders shake, stir, and mix up your favourite cocktails as well as a nearly endless combination of cocktails. While you're waiting for your cocktail, check the electronic display boards for fun stats about guest orders and a play-by-play of each drink that's being made.
6. What should Muslim cruisers know?
Nabilla: There are no prayer rooms or prayer mats provided onboard for Muslim passengers, do bring your own prayer mat and other essentials together with you. I would definitely recommend downloading an app that points you towards the "Kiblat" onboard too.
Food onboard the Spectrum of the Seas are not Halal-certified. If the food contains meat, there will be a signage to indicate whether it's pork, beef or chicken. Vegetarian options are available as well!
Special Needs: Halal meat is only offered on sailings from Dubai and Singapore and Halal meats are served only in the Main Dining Room. They do not offer Halal "meals", just Halal meat, either beef (steak) or chicken. Requests for Halal meat must be submitted via the Special Needs form, 90 days before sailing.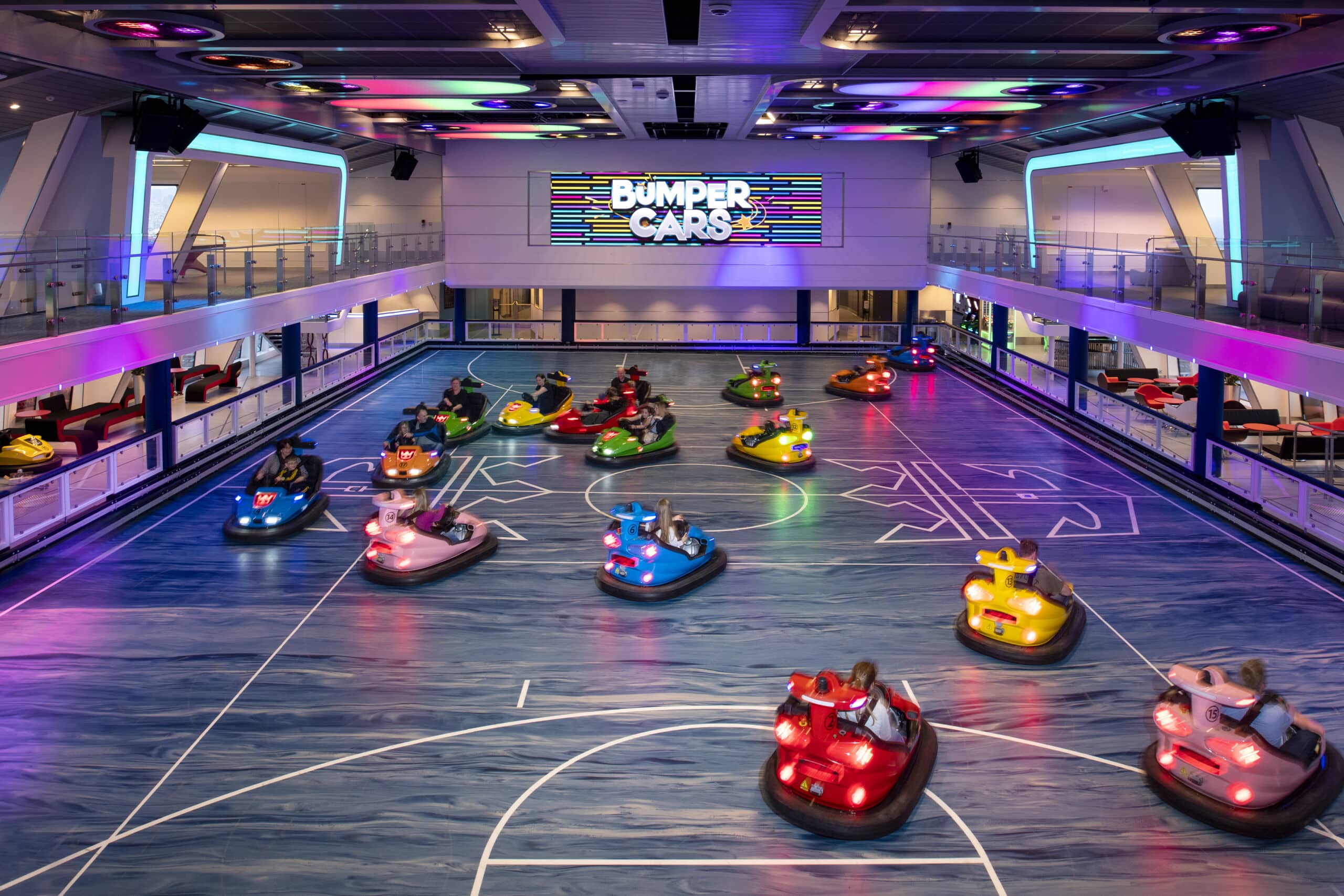 7. Where should families with children focus their trip?
Miin: On decks 15 and 16, families with children will have lots to do, whether it's a bumper car ride or badminton. There's a variety of activities one can do. Children are allowed in most shows as well whether you'd like to watch a movie or catch the virtual fireworks, or a magic show. 
Did you know? A unique feature of the Quantum Class ships is the SeaPlex, an indoor sports arena. The SeaPlex is a hub of activity throughout the cruise. During the day it's common to see complimentary dance and exercise classes available as well as pickleball, soccer, roller skating, and volleyball.
The bumper car attraction is one of the most popular on the ship so book early or be prepared to line up for a bit. For parents with younger children, they offer the Royal Babies & Tots program which is a nursery drop-off session hosted by trained staff. The program is suitable for babies aged 6 months to 36 months old.
Nabilla and Miin's Royal Caribbean Cruise Review
We asked Nabilla if this was her first time boarding a cruise to which she said "Yes, it's my first time going on a cruise. What I knew about cruises before going on this one was that cruises are technically hotels on the sea. 
"The beauty of going on a cruise is the convenience of not having to pack and unpack when travelling from one destination to another. I finally got to understand and experience that convenience when going on Spectrum of the Seas!" 
We asked if it was everything she thought it would be and she answered "I expected it to be huge, but it was way bigger in person. Which is not a bad thing because there was more than enough room for everyone on board. I wasn't bored for a second while on the cruise." 
On the same question, Miin said "I was really impressed and thankful for the services offered onboard, especially the butler and the waiters. 
"The servers were not only well-versed with the menu, but they knew how to recommend the best dishes for us to consider every night—perfect for even the least decisive guest."
It was also Miin's first time on a cruise ship and she shared Nabilla's thoughts on how convenient travelling on a cruise ship is—especially for older folk. 
Travelling on the Spectrum of the Seas was an unforgettable experience for both Nabilla and Miin. From the variety of dining options to the numerous activities and entertainment, there is something for everyone on board.
Whether you are travelling with family, friends, or on your own, the convenience and luxury of a cruise ship make it a worthwhile experience. With exceptional service from the staff, beautiful views of the ocean, and the opportunity to visit multiple destinations without the hassle of packing and unpacking, a cruise on the Spectrum of the Seas is a trip of a lifetime.
Now that you've read about THE Spectrum of the seas, ready to board?
You may also be interested in: