The Mediterranean has long been celebrated as the cradle of civilisation, where the East meets the West across three regions: Europe, Africa and Asia. When it comes to cruising through this timeless paradise, Royal Caribbean Cruise stands at the forefront of luxury, offering travellers an unrivalled voyage through some of the Mediterranean's most captivating destinations, from the ancient ruins of the Acropolis in Greece to an extravagant beach vacation at Mykonos or a romantic island getaway in Santorini. Now, let's look at the various Mediterranean cruise packages and exciting destinations offered by the award-winning Royal Caribbean Cruise line for a stress-free vacation.
Royal Caribbean Cruise Packages To The Mediterranean
Eastern and Western Mediterranean itineraries
Sea voyages to the Mediterranean onboard the massive modern Royal Caribbean Cruise liners, Odyssey of the Seas and Symphony of the Seas, cover Eastern and Western Mediterranean destinations. Eastern Mediterranean itineraries include ports of call like Greece, the Greek Isles, and Croatia. Meanwhile, Western Mediterranean voyages cover destinations like Italy and The Amalfi Coast to Spain, Portugal and The Canary Islands.
Best Mediterranean Travel Hotspots On The Royal Caribbean Cruise
1. Take a trip to enchanting Cyprus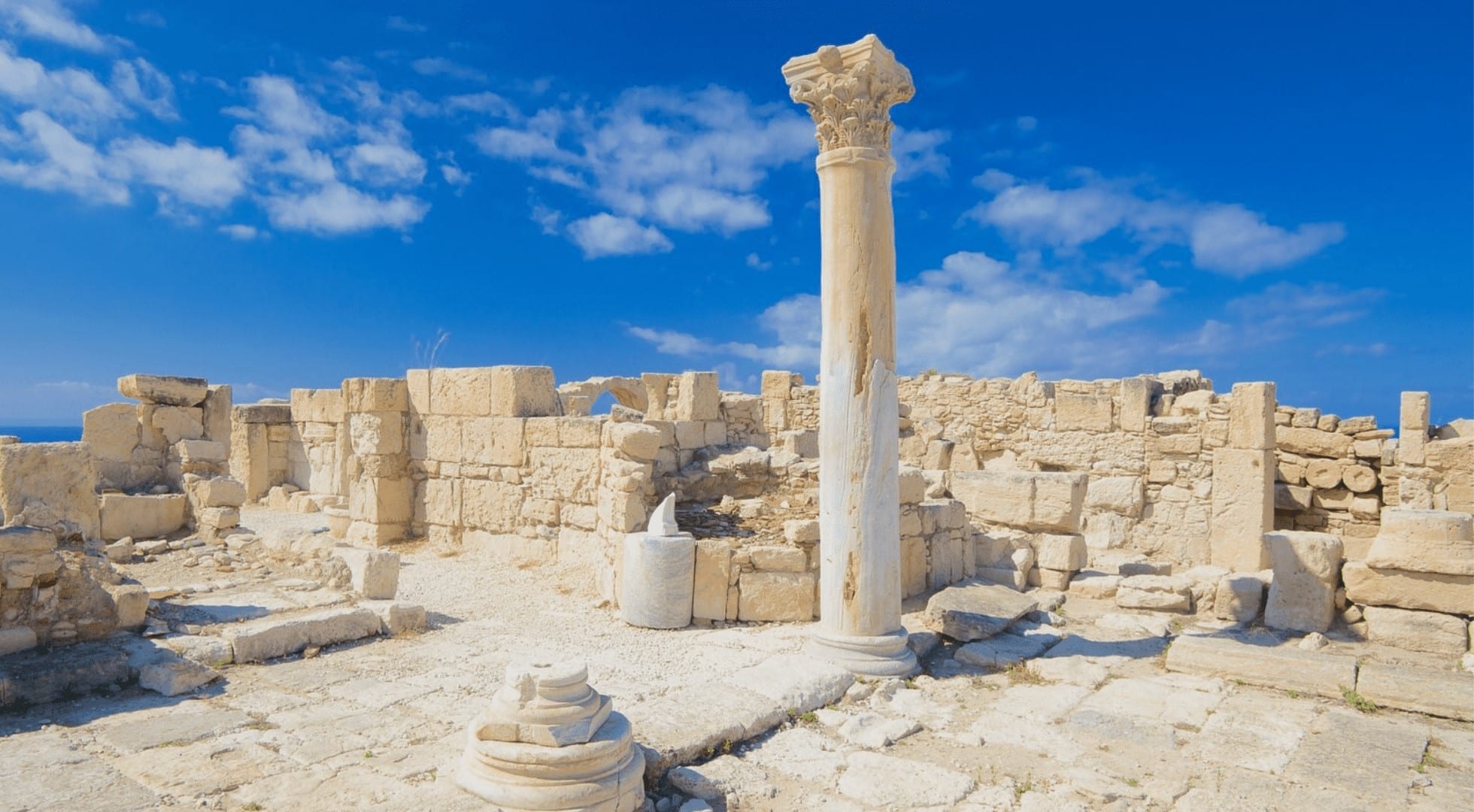 Cyprus is one of the underrated destinations along the Royal Caribbean Cruise to the Mediterranean, a land famous for Turkish and Greek influences. Venture out to Limassol, soak in the sun, sea, and fun on pristine beaches and stroll along the lively promenade. Check out Ayia Napa, famous for its electrifying party scenes and spectacular beaches like Nissi Beach, stretching 500 metres with the finest white sand and turquoise blue waters. Nissi is ideal for early morning walks to extreme water sports like water skiing or windsurfing. This beach is among one in over 50 beaches in Cyprus designated the Blue Flag status for high environmental standards.
If you want to experience a unique beach environment with a touch of history, check out the sandy shores of Kourion Beach below the stunning Kourion archaeological site in Episkopi Bay. This beach is also famous for its Blue Flag status. After a quick dip, rinse off and get dressed to explore the Kourion archaeological site and witness the remains of beautiful mosaics across its famous theatre.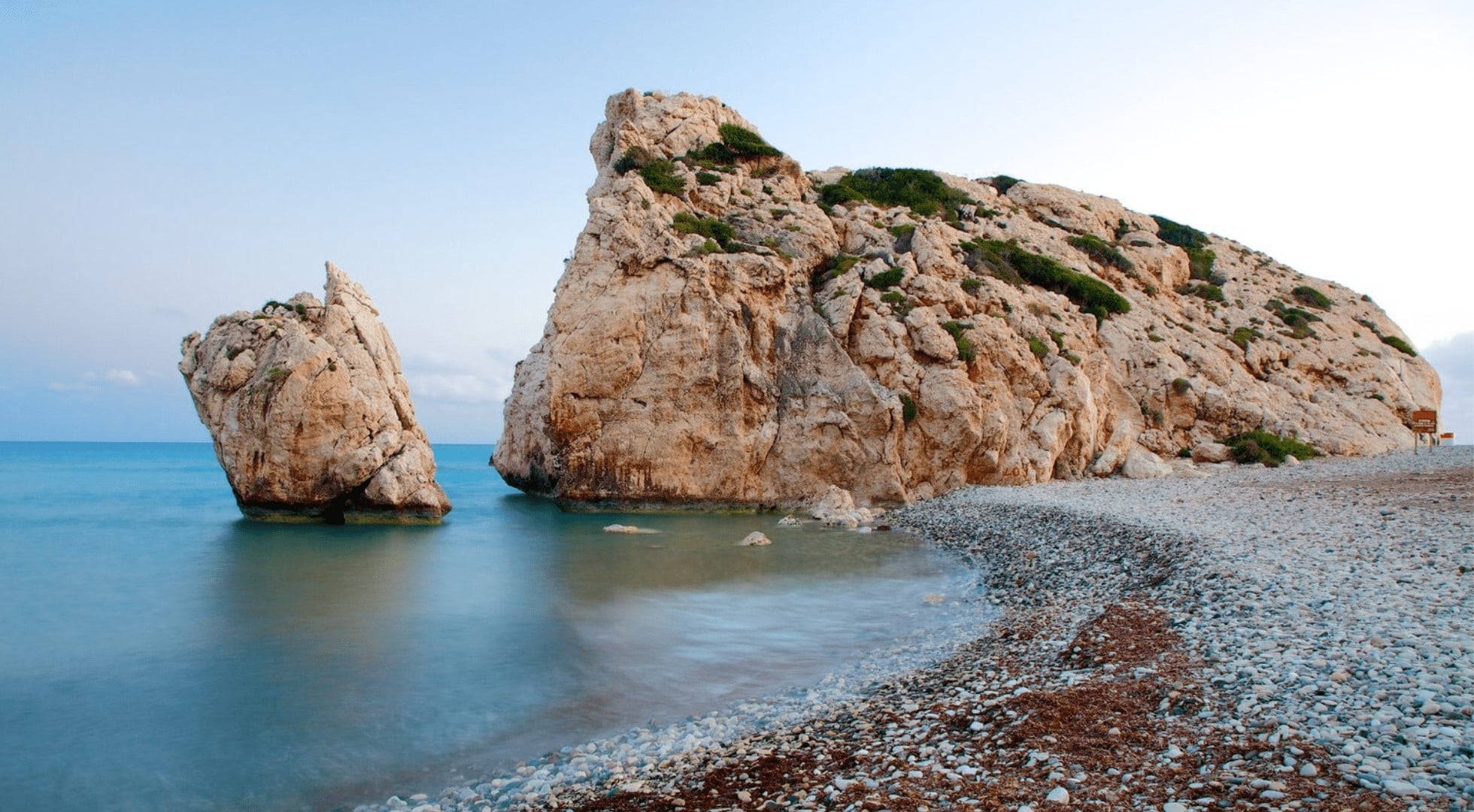 Like many countries along the Mediterranean, Cyprus has many archaeological sites that reflect some of the most significant periods in human civilisation. Among the must-visit heritage sites include Aphrodite's Rock, located in Paphos, believed to be the birthplace of the Greek Goddess of Love and the fountain of youth. Whatever the case, the calm waters here are perfect for an afternoon swim surrounded by the rocky landscape and reddish hues of the sun or catching the sunset and gazing up to the skies on this mystical beach.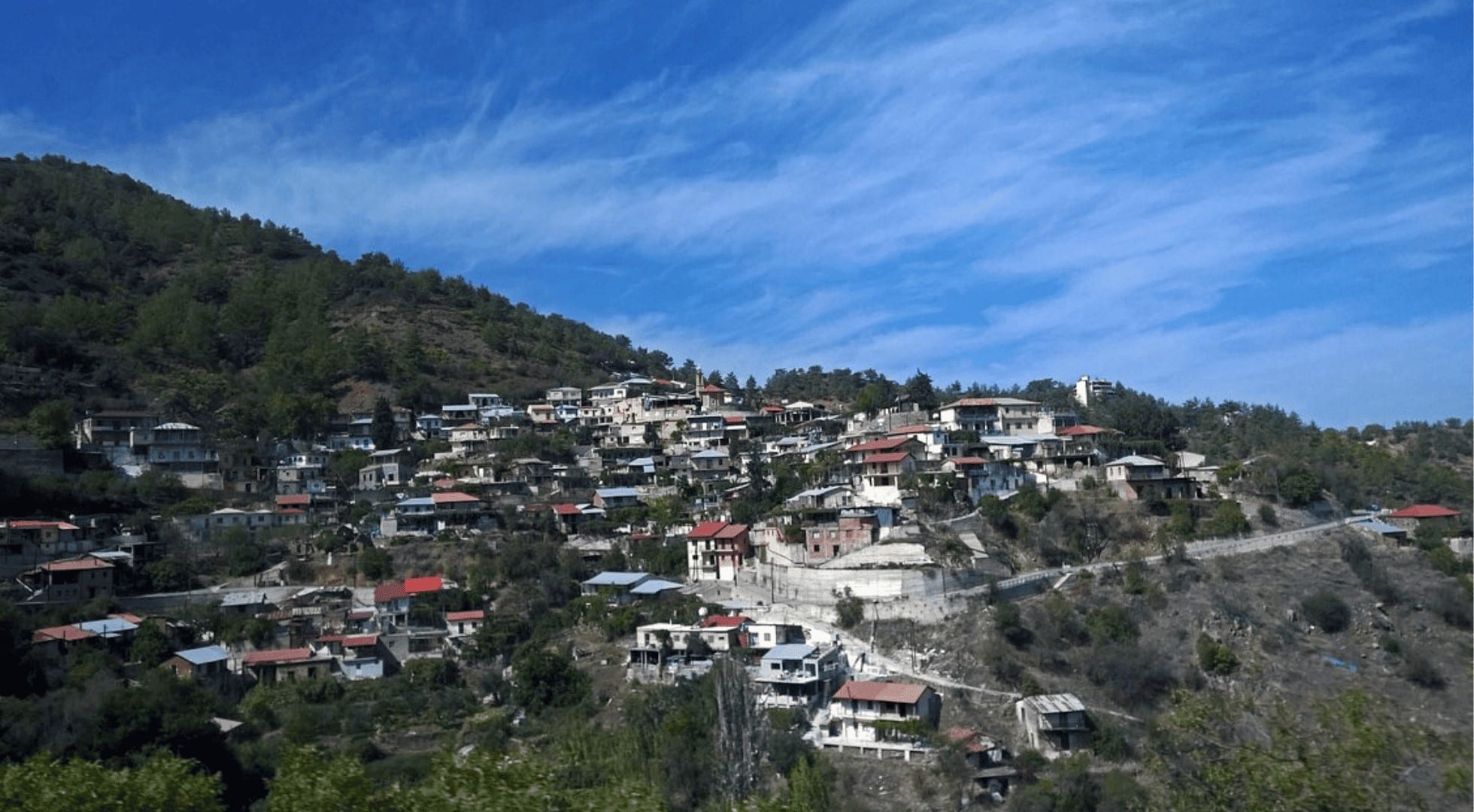 Another historical site popular among tourists is Tombs of the Kings, located in Paphos. The site is a burial ground for kings, royalties and high officials carved of stones worthy of admiration. Hiking across the Troodos Mountains is a great way to get close to nature and the captivating landscape across Cyprus. Short hikes from Pano Platres to Caledonia Waterfalls are suitable for beginners as it is close to an hour. Professional hikers can opt for the Olympus Summit hike that takes 7 hours to the top of the mountain with rewarding scenic views of Cyprus.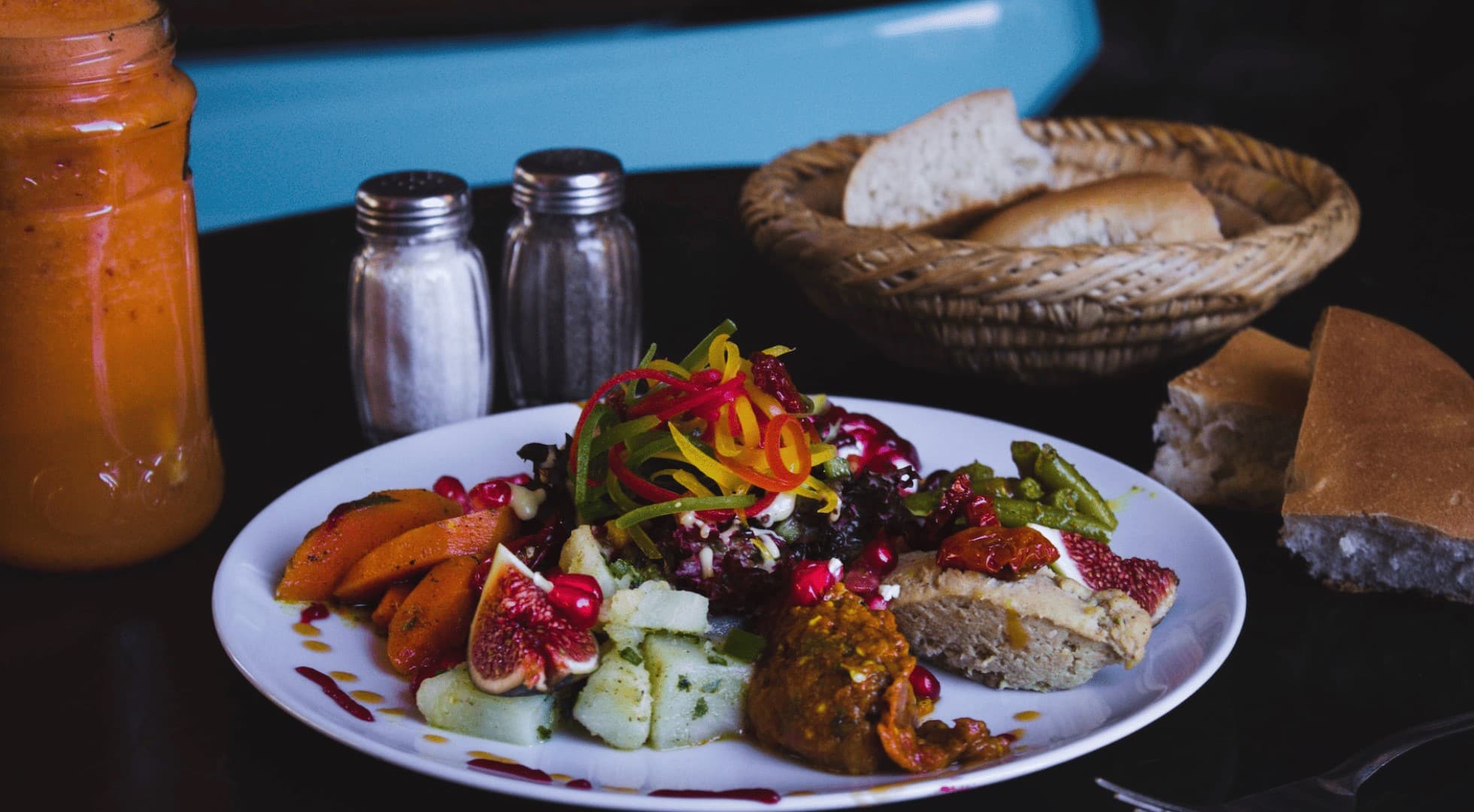 Experience traditional life in Cyprus with a visit to quaint villages in Omodos with a rich history in wine-making and indulge in local favourites at a taverna like meze, a mouthwatering assortment of small dishes featuring olives, halloumi cheese, and grilled meats. Satisfy your sweet tooth with Loukoum, a famous Cyprus confection made from sugar, water, and starch, flavoured with rosewater or other fruit essences. These colourful, chewy, and aromatic treats are a delightful way to end a meal or enjoy as a snack with a cup of strong Cypriot coffee.
2. Go on A Cultural and Culinary Odyssey To Greece And The Greek Isles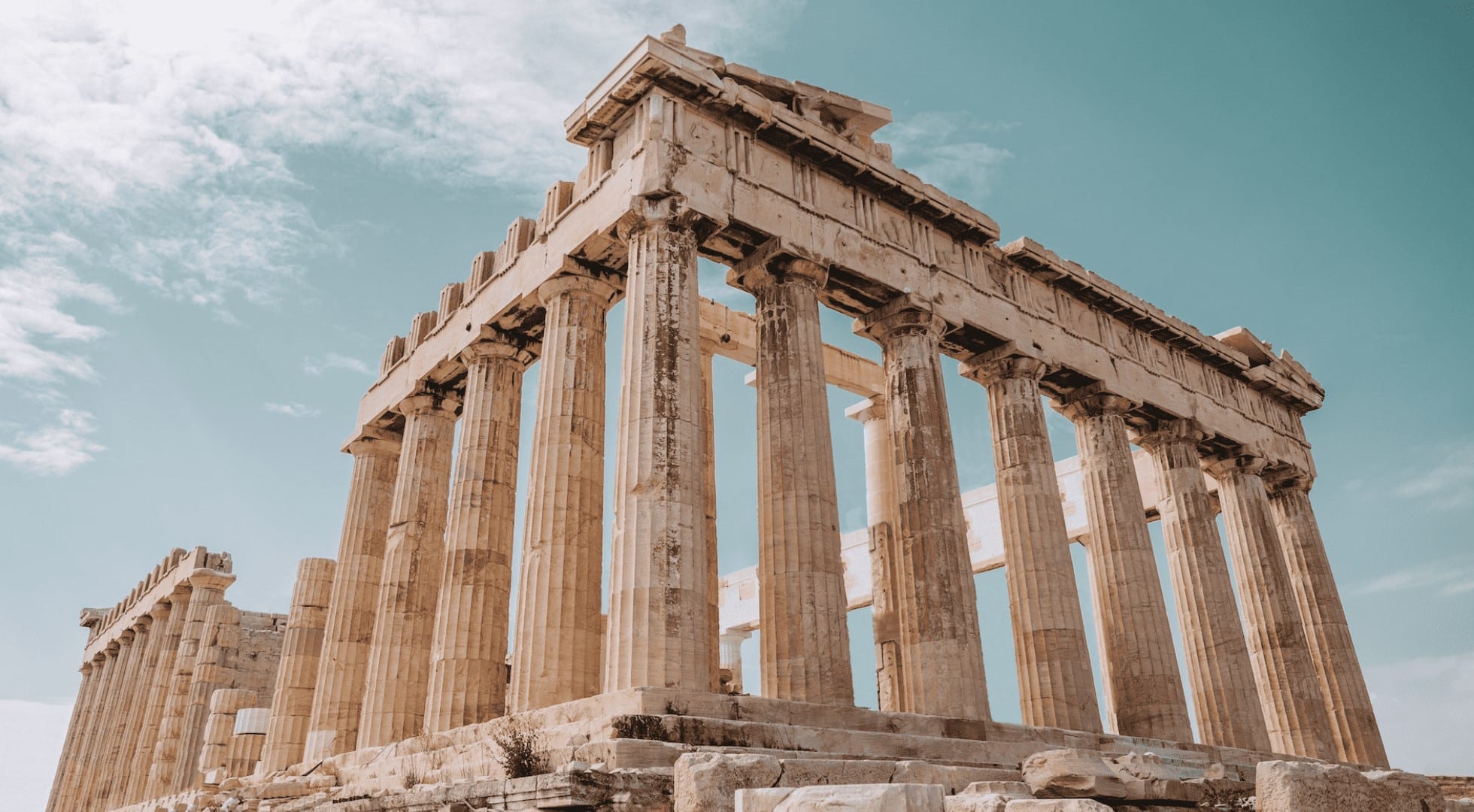 Greece and its numerous islands, the Greek Isles, is truly where dreams are made, surrounded by azure waters, serene island villages, the great outdoors, a vibrant beach and nightlife, and mouthwatering culinary delights. In short, Greece fulfils the desires of adventurers, nature enthusiasts, beach lovers, and those seeking to immerse themselves in its rich cultural tapestry.
Start your Royal Caribbean Greece shore excursion by exploring the famous UNESCO World Heritage site in Athens, the Acropolis, which stands as a testament to Greece's rich history and gaze upon the city from the Acropolis Hill. If you have a penchant for history, consider other ancient ruins like the Ottoman residences in the Plaka district that border the Acropolis or the Roman Agora, where you'll encounter the intricately carved Tower of the Winds, a Pentelic marble tower built around 2 BC.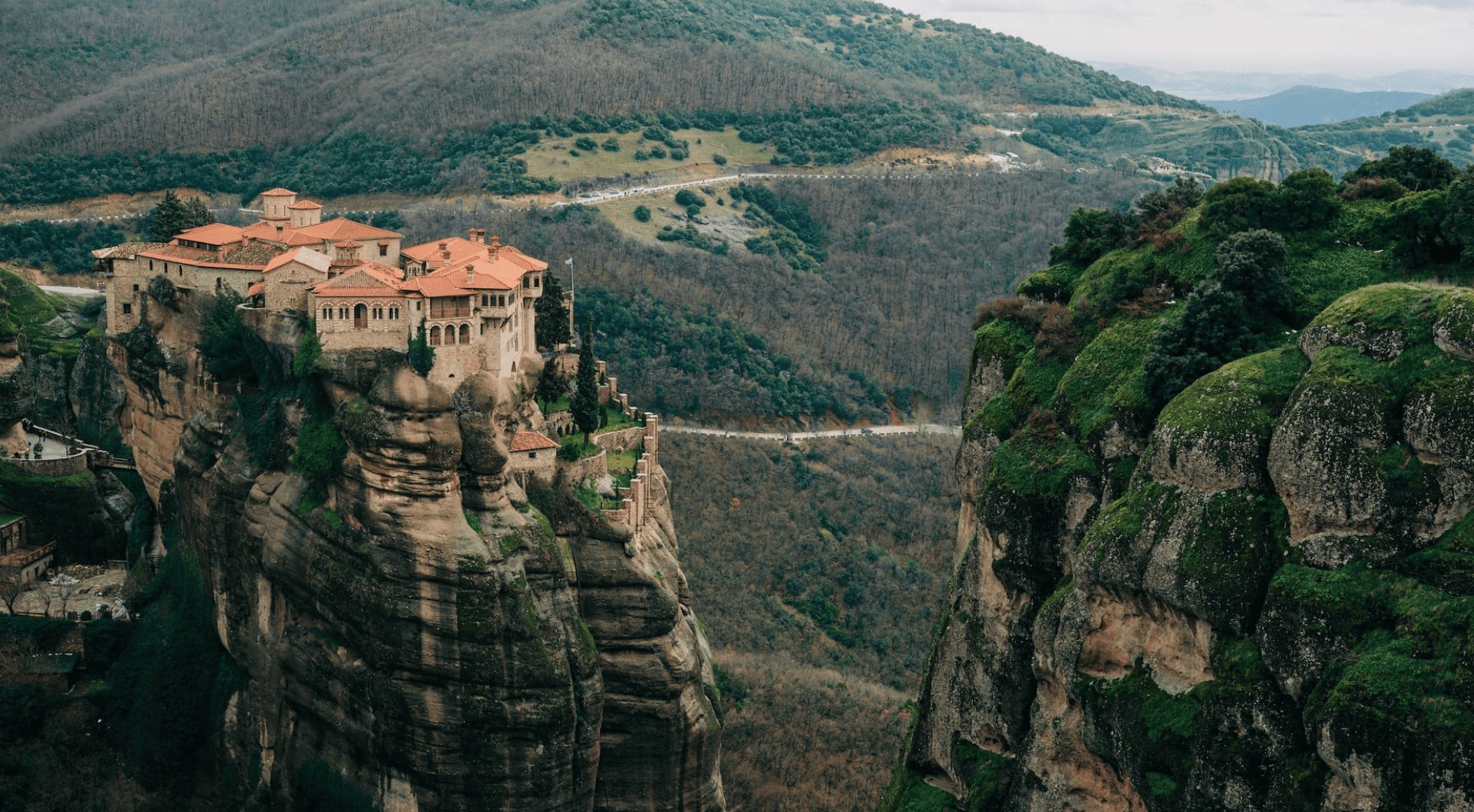 If adventure is what you are after, climb the steps carved into the stone of the Meteora. Travel back in time with the spectacular views of rock pinnacles topped by 14th-century monasteries famously featured in Hollywood productions, like the James Bond flick For Your Eyes Only and Game of Thrones.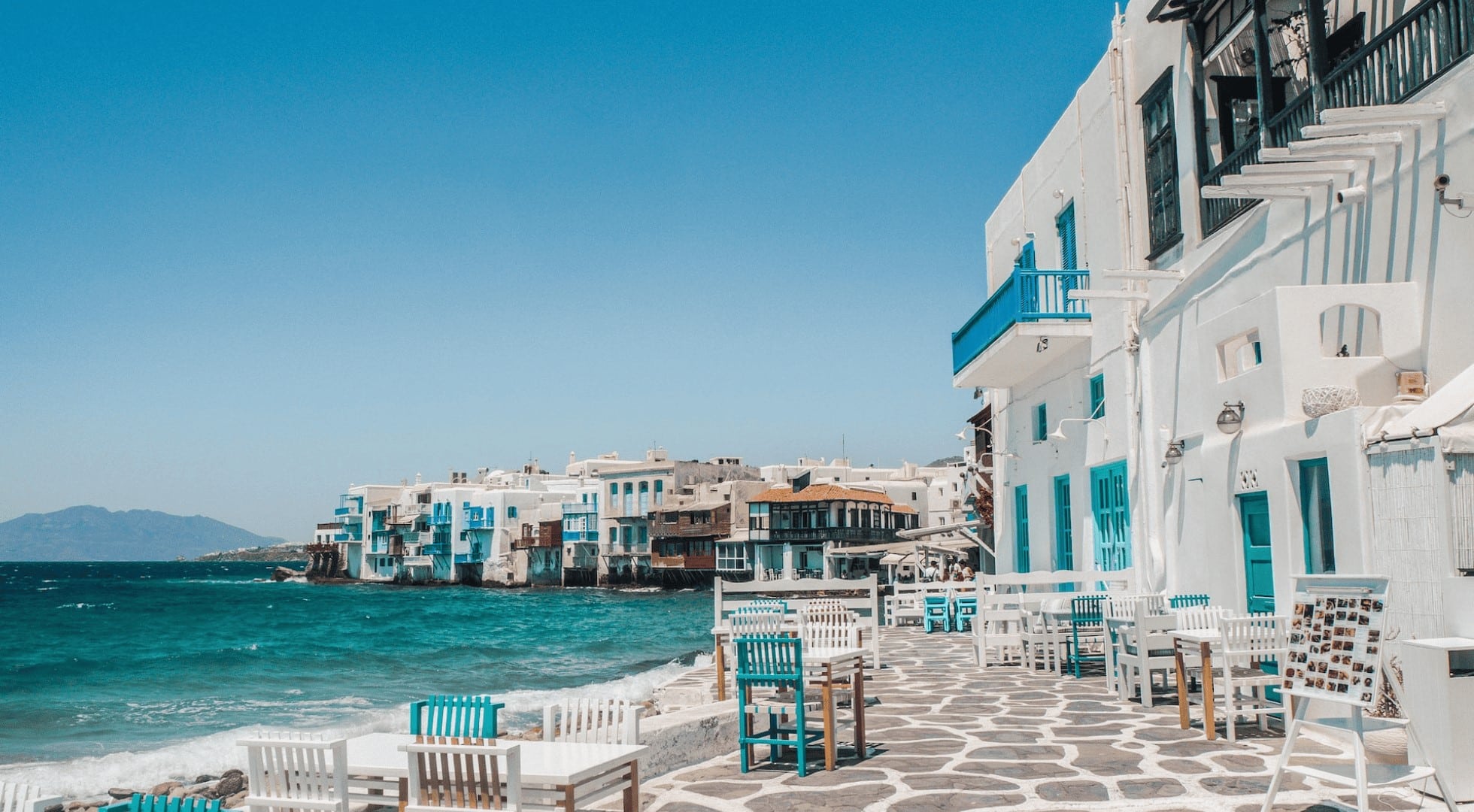 Island hopping is a must on your Royal Caribbean Greek Isles route. If you want to live it up, head to Mykonos for vibrant beach parties and dance the night away or embark on a romantic island getaway to Santorini as you stroll along the streets and explore famous cave-like white houses with turquoise rooftops perched on hills. Capturing the essence of Santorini's magnificent scenery with a photo op is compulsory for travellers to this picturesque island city.
Head to Corfu to experience classic Greek charm and life with a trip to The Liston, an arcaded pedestrian street built during French rule in the early 1800s, inspired by the Rue de Rivoli in Paris. Next, visit unique landmarks like the Palaio Frourio, a Venetian fortress located east of Corfu Town.
Get your bathing suit on and hit the picturesque beaches of Corfu, like Rovinia, an enchanting seaside destination approximately 20 kilometres (about 12 miles) away from Corfu Town. Here, you'll discover a stunning natural setting adorned with lush greenery, pristine turquoise waters, and glistening white pebbles. Meanwhile, Acharavi, located in the northern part of Corfu, boasts broad golden sandy shores and shallow waters, making it an ideal choice for families seeking a delightful beach experience.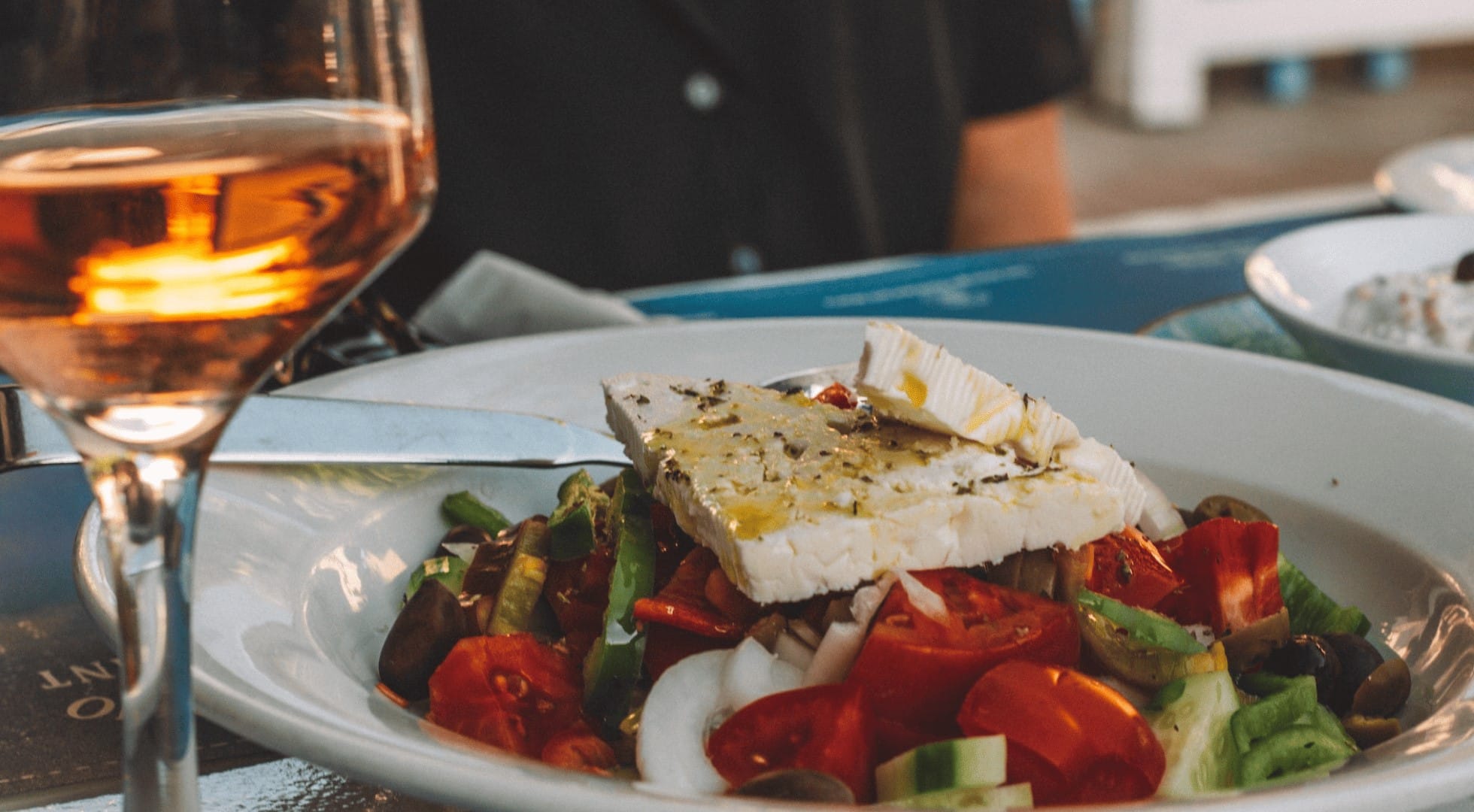 Throughout your trip to Greece and the Greek Isles, don't forget to sit back and enjoy the café culture by the street side with Greek coffee in the morning or wine in the evening and night. Sample the very best of Greek food from the classic moussaka, a hearty and flavourful dish made with layers of eggplant, minced meat (usually beef or lamb), tomatoes, and béchamel sauce, baked to perfection, souvlaki (skewers of marinated and grilled meat served with pita bread, fresh vegetables, and a generous dollop of tzatziki sauce) and dolmades (grape leaves stuffed with a savoury mixture of rice, herbs, and sometimes ground meat typically served with a drizzle of lemon juice and a side of yoghurt).
Most Greek cuisine features a healthy Mediterranean diet, including freshly extracted olive oil and a wide range of fresh seafood. Indulgent choices like pastitsada (meat braised in red wine, garlic and onion, then made into a sauce with fresh tomato and aromatic spices and served on pasta), famous in Corfu, prepared from home recipes, and traditional cooking methods also merit attention.
3. Experience medieval splendour and next-level adventure in Croatia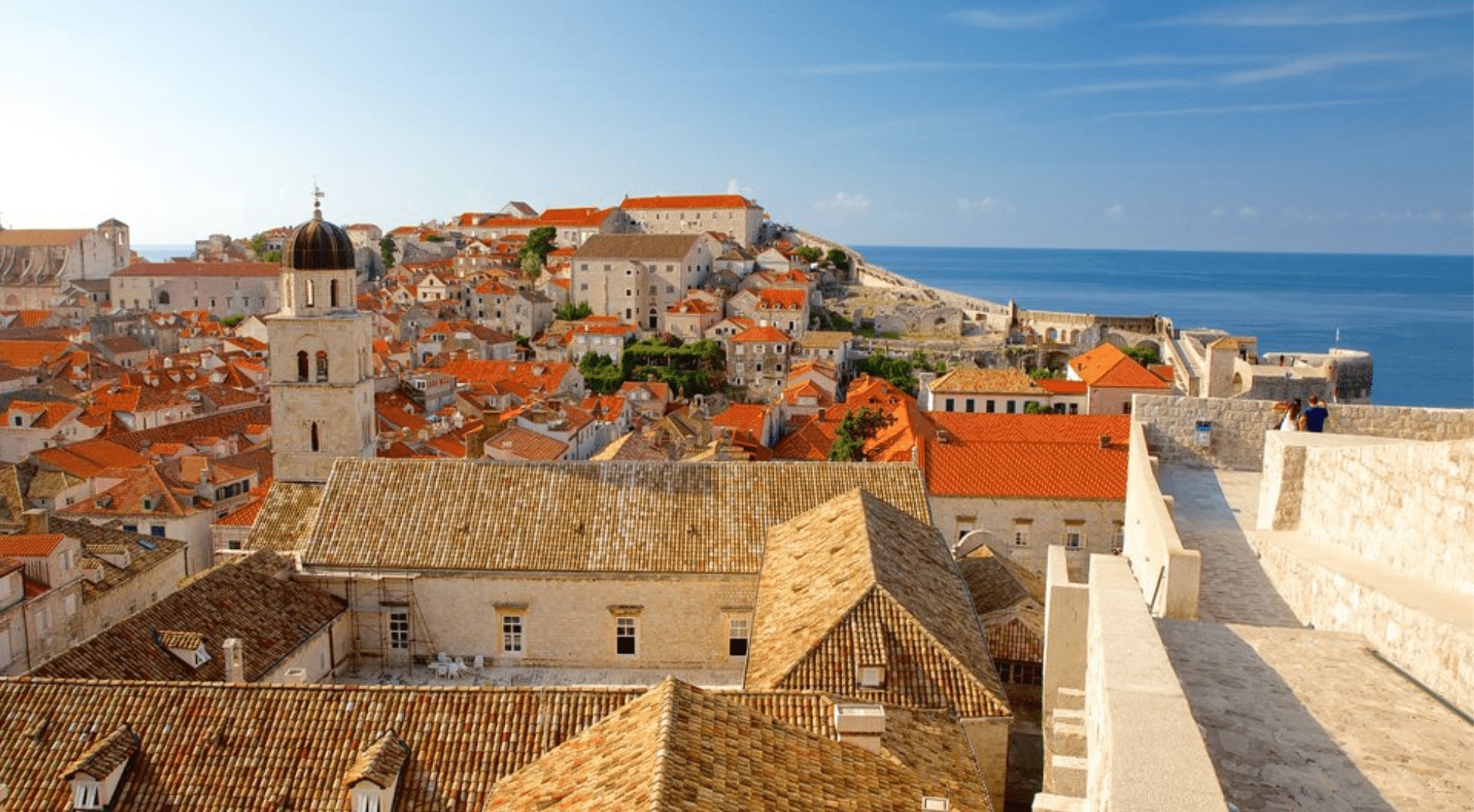 From extreme adventure like windsurfing and diving to contemporary art or classic Roman architecture, Croatia presents a plethora of outdoor pursuits and cultural marvels. Embark on your Croatian adventure in the ancient city of Dubrovnik, often called the "Pearl of the Adriatic," made famous as the prime setting for the Game of Thrones. Walk along the magnificent city walls that have withstood centuries of history and explore the well-preserved Old Town, a UNESCO World Heritage site. Don't miss a cable car ride to Mount Srđ for panoramic views of the city.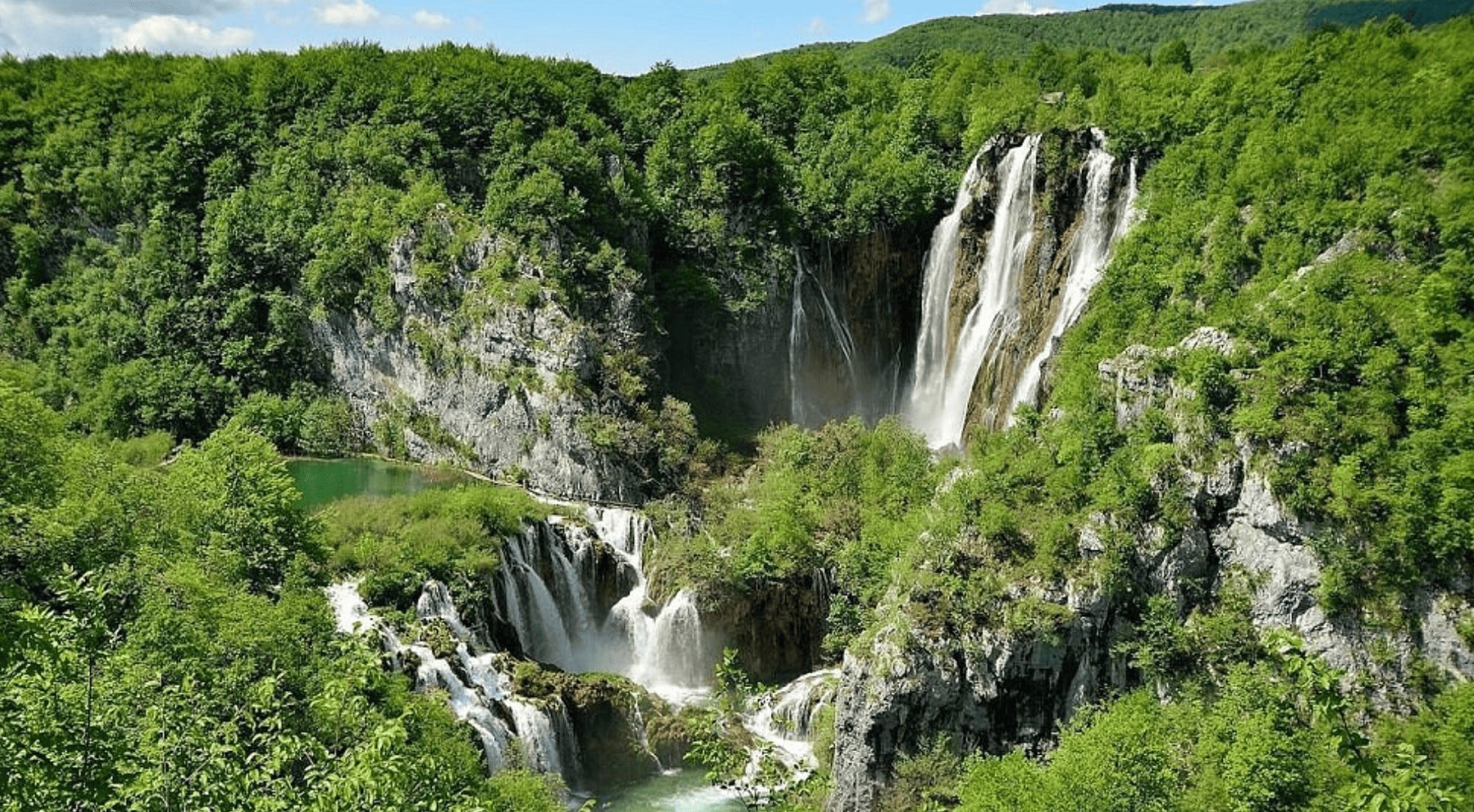 Marvel at spectacular natural wonders at Plitvice Lakes National Park, the biggest and most famous national park in Croatia, boasting 16 cascading lakes, captivating waterfalls and lush woods with over 100 plant species.
Unwind on stunning beaches like Brač, Hvar, and Korčula renowned for their beauty and crystal clear waters. For a memorable experience, swim in the Blue Cave on Bisevo Island, accessible only by boat. Snorkelling or diving in the Blue Cave is a once-in-a-lifetime experience to appreciate its true beauty. However, the ideal time to witness the bluish atmosphere in the cave's interior is during the summer when the sun shines through the cracks of the stones.
Head to the city of Zagreb and explore various museums and galleries like the Museum of Contemporary Art, which displays computer art and abstract-geometric works produced in what was Yugoslavia from the 1950s to the 1970s. Although Zagreb is famous for lively clubs and bars, head to Buza Bar in Dubrovnik, Croatia's most unique hidden watering hole perched on the cliffside of the outer medieval castle walls facing the Adriatic Sea with beautiful views of the island of Lokrum.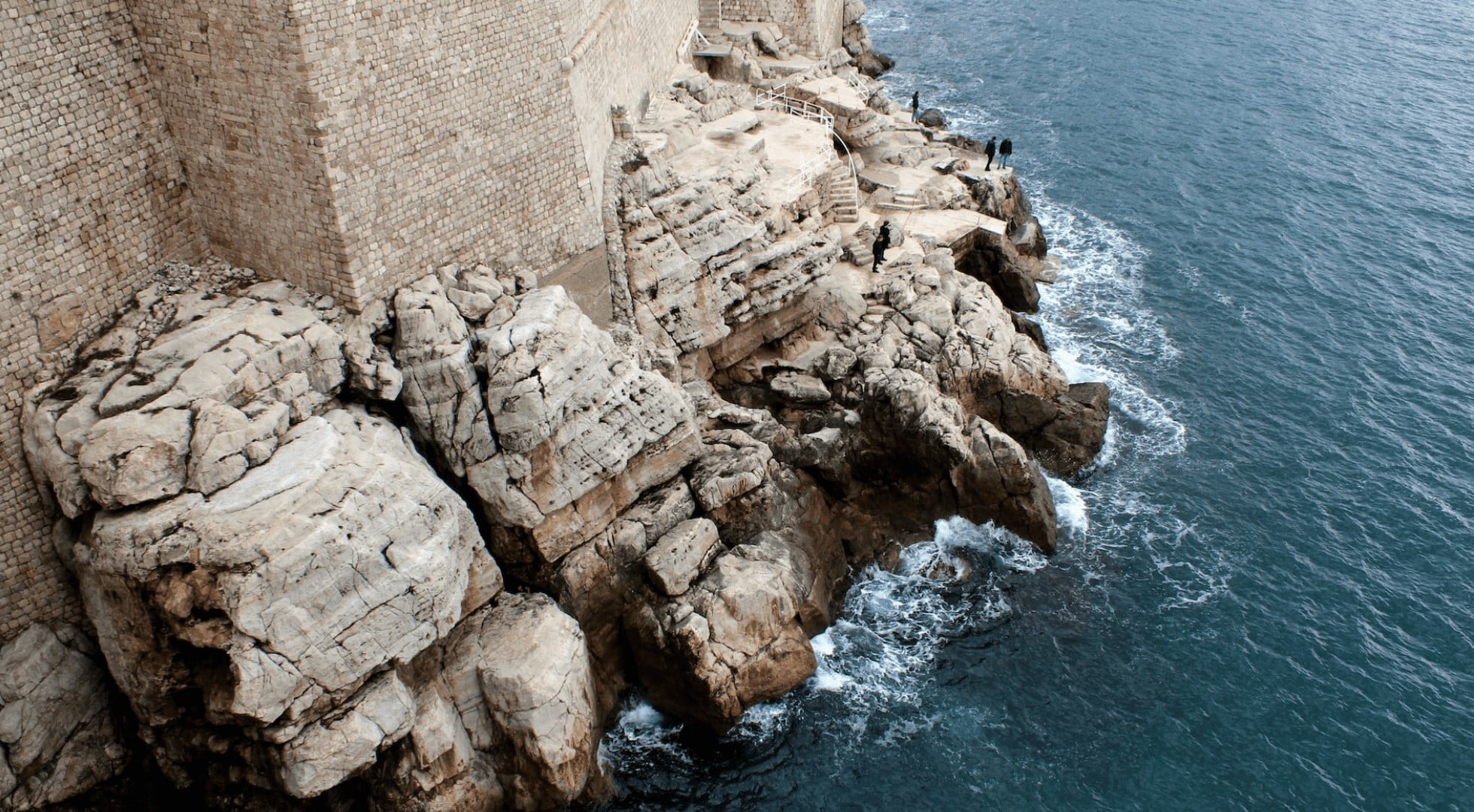 During the day, Buza Bar is also well-known among international tourists as an ideal spot for cliff jumping. Toast with friends over medica, a popular beverage made with honey or rakija, a potent fruit brandy made with different fruits and herb flavours or stick with the classic risling or graševina, famous white wines or frankovka, a popular red wine.
As for Croatian cuisine, most dishes feature a delightful fusion of Mediterranean, Central European, and Balkan influences, offering a rich tapestry of flavours. Try peka (slow-cooked meat (usually lamb or veal) and vegetables (often potatoes) under a bell-like dome covered with hot embers), pljeskavica or the Balkan hamburger (comprising large, flat patty made from ground meat (typically a mix of beef and pork) seasoned with various spices served in a bun with toppings like kajmak (dairy spread) and onions), and crni rižot (black risotto) (a speciality along the Dalmatian coast prepared with rice, squid or cuttlefish, squid ink, garlic, onions, and a mix of herbs and spices).
For staple Croatian pastries and sweet treats, try strukli, a beloved Croatian comfort food (comprising thin sheets of pastry dough filled with cottage cheese and a variety of sweet or savoury ingredients which can be baked or boiled), krostule (deep-fried pastry dusted with powdered sugar, popular during special occasions and holidays) and soparnik (a savoury pastry filled with Swiss chard, garlic, and olive oil) hailing from the Dalmatian region.
4. Discover the beauty and charm of Italy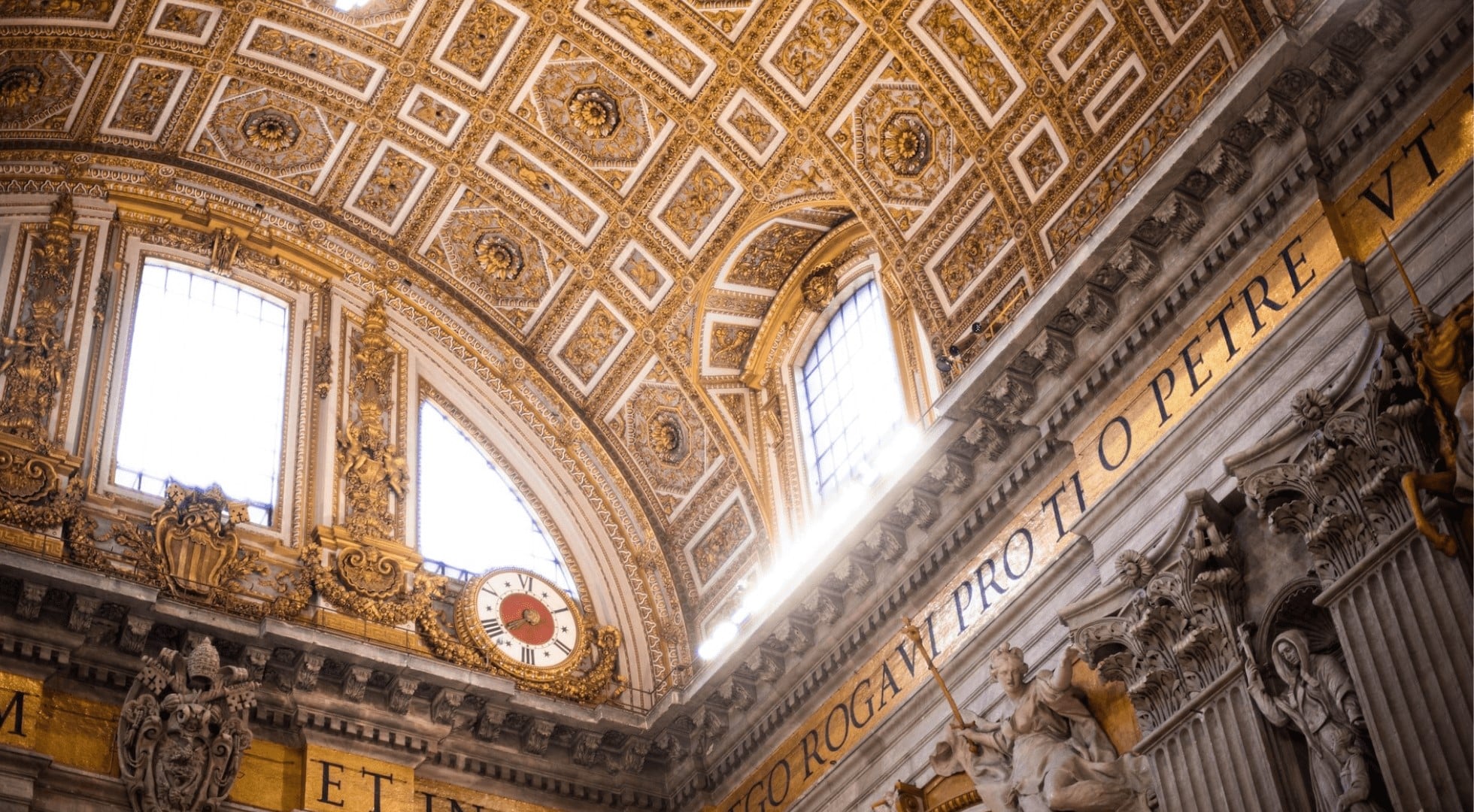 Italy is a diverse and enchanting destination that appeals to travellers with a wide range of interests, from art and history enthusiasts to foodies and nature lovers. Its rich cultural heritage, stunning landscapes, and warm hospitality make it a top choice for tourists from around the globe.
On a Mediterranean voyage onboard the Royal Caribbean cruise, you have the golden opportunity to wander around the timeless city of Rome. Spend the day marvelling at the ancient ruins of the Colosseum and Pantheon to architectural masterpieces like the Sistine Chapel in Vatican City with exquisite artworks of Michelangelo's frescoes encompassing various depictions of God and the Last Judgement that reflect some of the most significant renditions of Christian art.
Visit the largest Catholic church in the world, St Peter's Basilica, for its sheer magnificence, from the impressive dome crafted by Michelangelo to the remarkable sculptures and intricate mosaics that embellish the interior of this holy site. Witness the magnificent 18th-century Trevi Fountain sculptures and toss a coin for good luck and, hopefully, a return trip to Rome!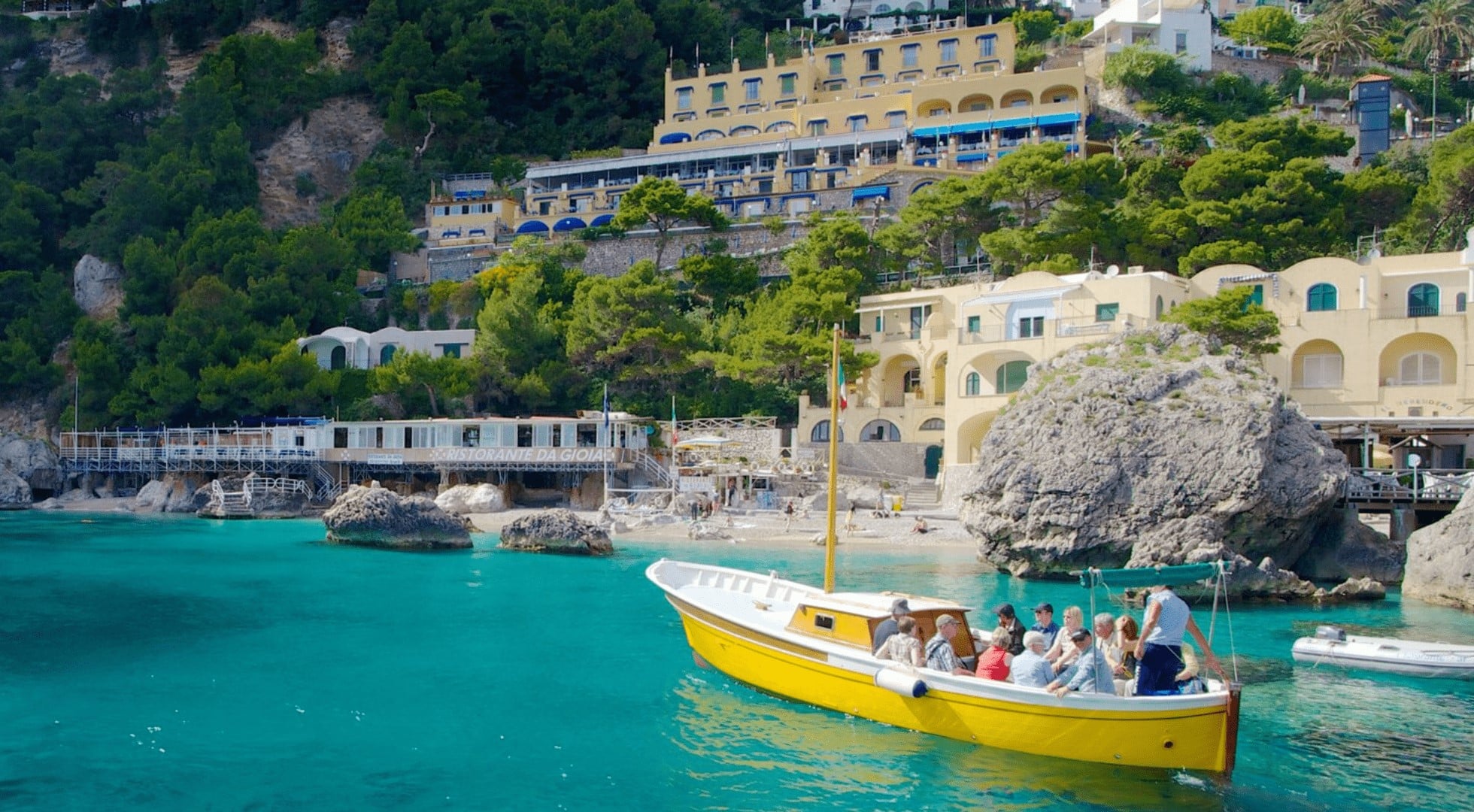 There is more to Italy than just historical sites and churches. Experience an exciting island vacation at Amalfi Coast by strolling along cobblestone streets or taking a scenic drive through the beautiful pastel coastal towns of Positano and Sorrento. Adventure lovers would not want to miss the chance of hiking up Mount Vesuvius before going island hopping to Capri for a swim in crystal blue waters or soaking in the magnificent view of the harbour filled with yachts against the backdrop of cliffs and hidden coves.
An authentic Italian travel experience would definitely include indulging in world-famous Italian staples like a classic Neapolitan pizza to next-level pasta made fresh from ravioli to egg-and-bacon carbonara or pasta primavera, which pairs farfalle with fresh seasonal vegetables or linguine alle vongole, a famous dish from Southern Italy with clams, garlic, white wine, and parsley.
For a sweet note, try Italy's beloved Stracciatella gelato, a classic Italian flavour with creamy vanilla gelato with chocolate shavings or flakes. If you are game for some sophisticated gelato flavours, try tiramisu gelato that embodies the essence of tiramisu with a combination of coffee, mascarpone cheese, and cocoa in a frozen form or amaretto gelato with a sweet and slightly nutty flavour reminiscent of the almond-flavoured liqueur.
5. Have a Spanish FIESTA for the senses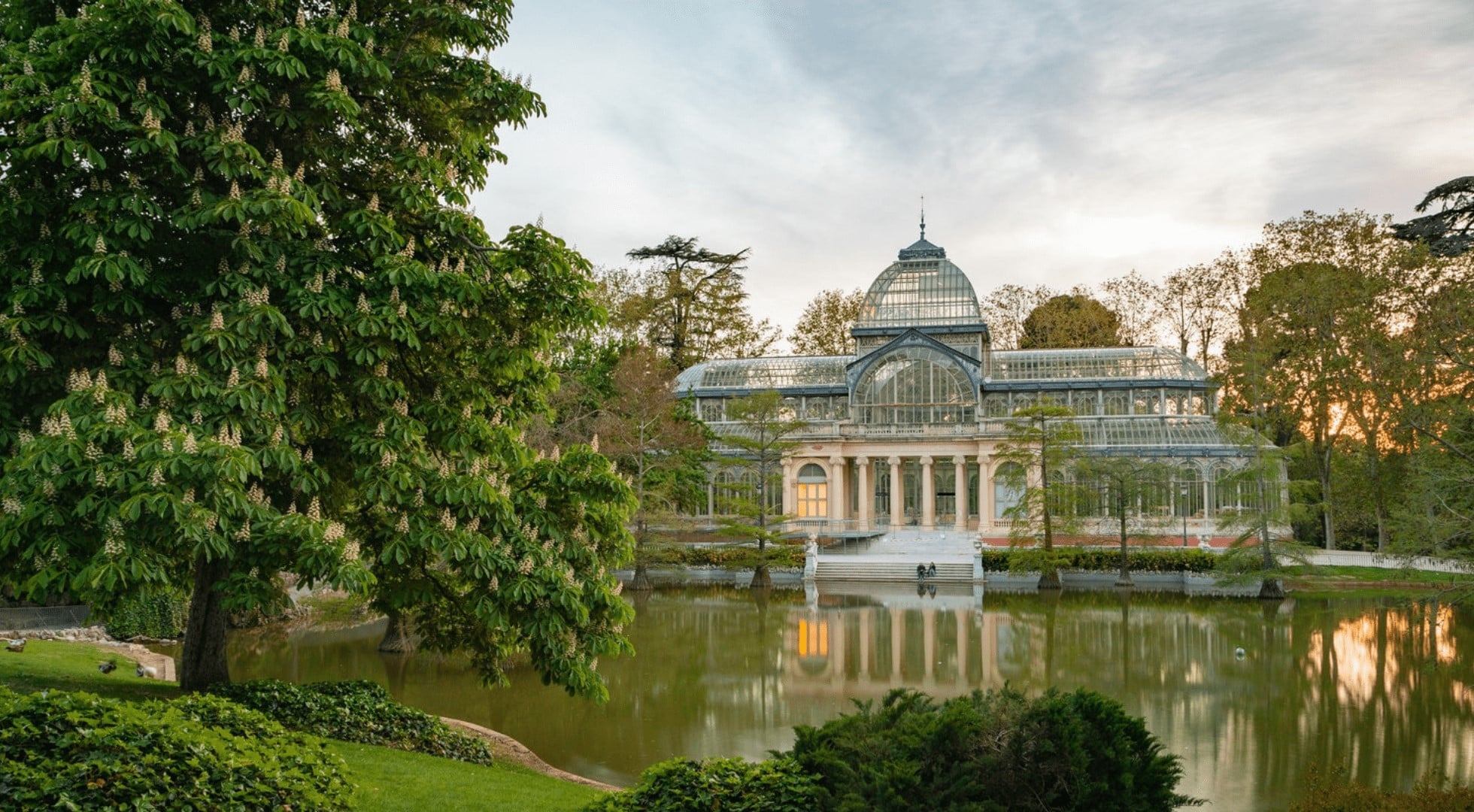 Major cities in Spain are well-known among travellers dreaming of an unconventional European vacation. Madrid, the capital of Spain, is a cultural treasure trove. Visit the renowned Prado Museum, home to Goya, Velázquez, and El Greco masterpieces. Stroll through El Retiro Park and savour traditional Spanish dishes like cochinillo (suckling pig) or jamón ibérico (Iberian ham).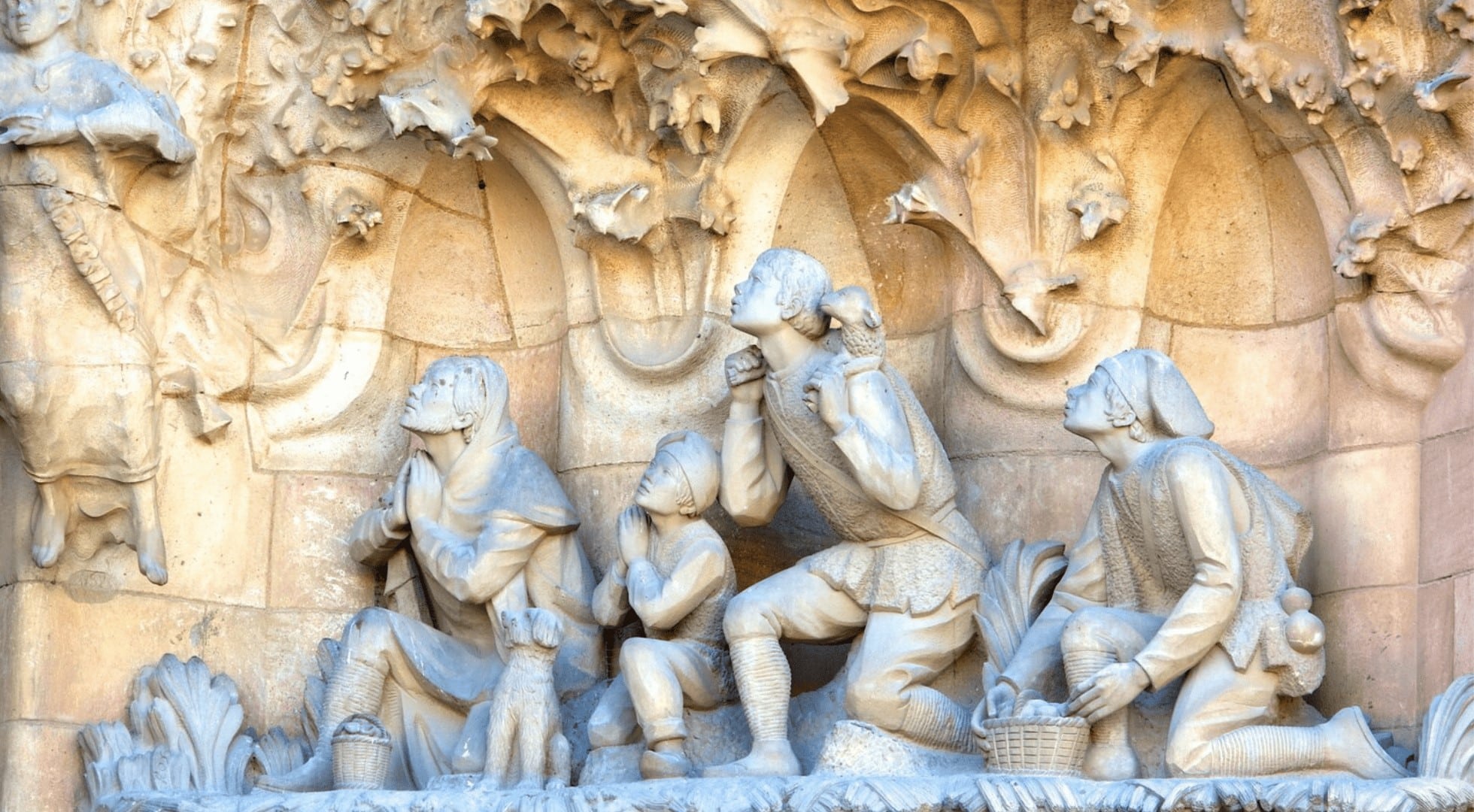 Head to Barcelona for the famous Gaudí architecture at Sagrada Familia and Park Güell amidst a cosmopolitan atmosphere. Take a leisurely stroll down La Rambla, indulge in tapas at a local bar, and get lost in the labyrinth streets of the Gothic Quarter. In Seville, witness the passionate dance form of flamenco in a traditional tablao and explore the opulent Alcazar Palace, a testament to Moorish and Christian influences. In the evening, savour the flavours of Spain with dishes like churros con chocolate.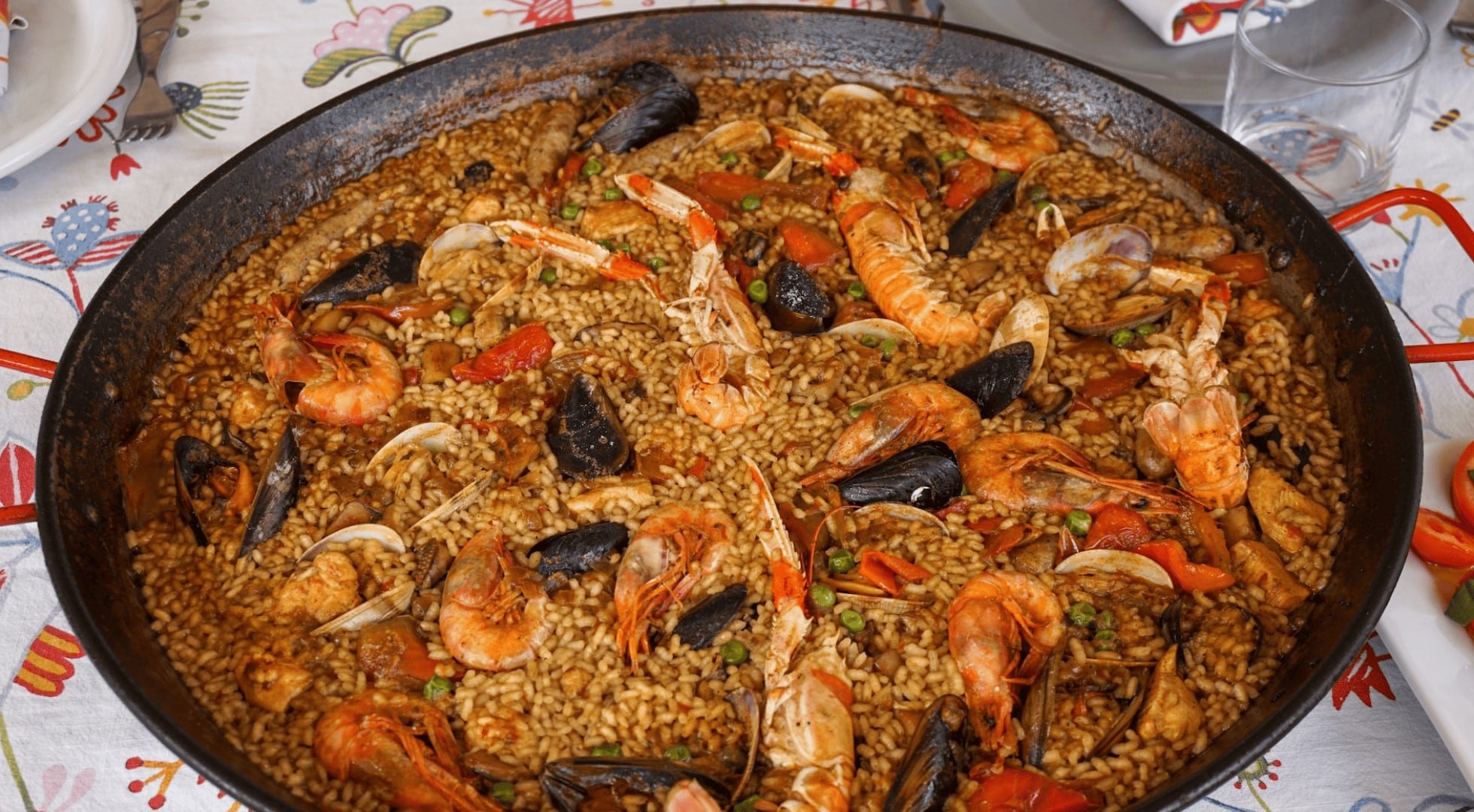 Valencia strikes a chord with paella lovers as the birthplace of the favourite Spanish staple. Head to a beachside restaurant for lunch, as Spaniards typically avoid heavy meals like paella for dinner. Wash it down with agua de valencia, a potent cava-based cocktail and burn off the extra calories by exploring the old town area.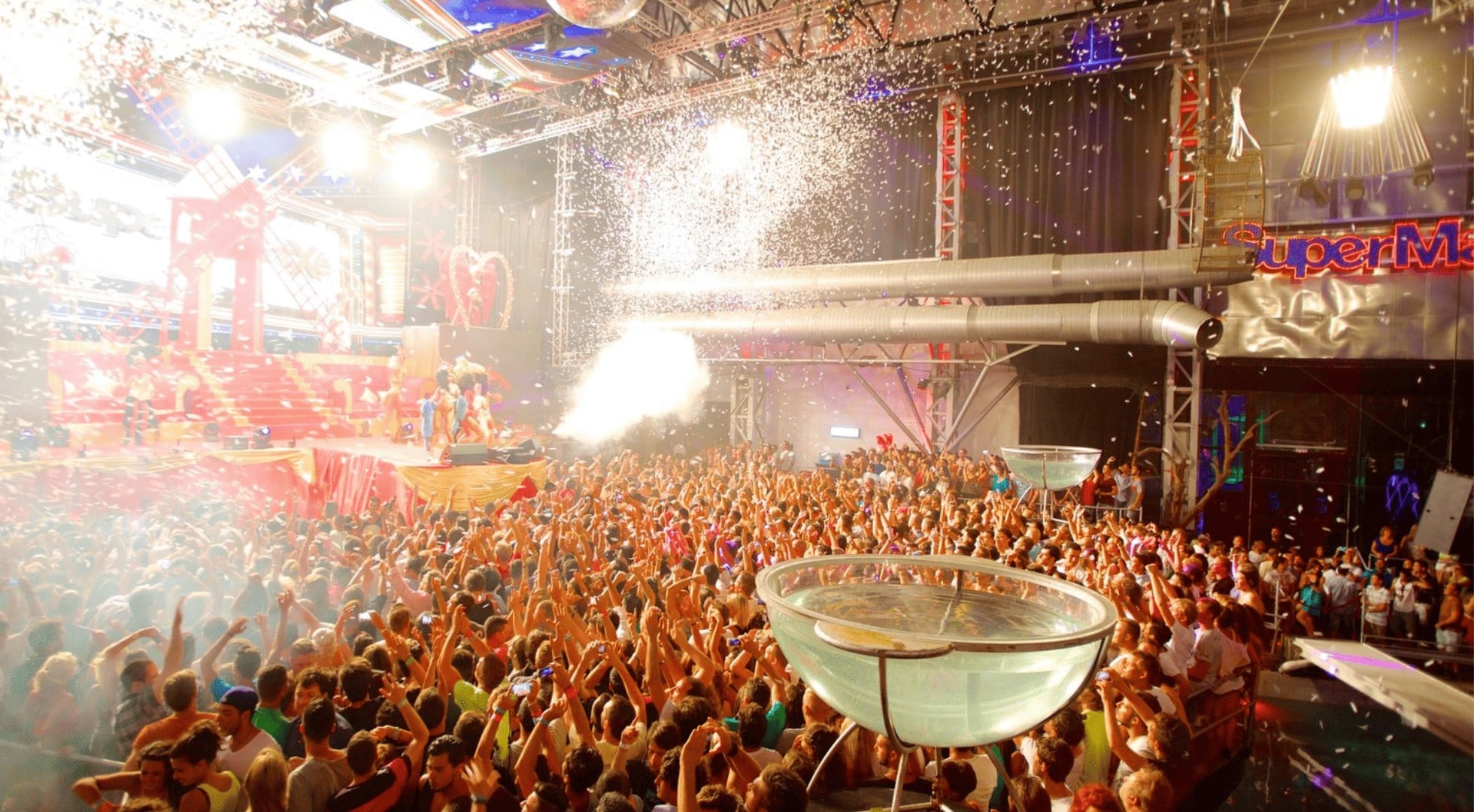 To complete your Spanish adventure, experience the essence of island life in Ibiza. Beyond the thriving clubs and nightspots, Ibiza is filled with tranquil fishing villages and beaches. In recent times, it has also gained popularity as a coveted destination for yoga and wellness retreats. Whether you're seeking vibrant nightlife or a peaceful escape to rejuvenate, Ibiza caters to all your desires.
6. Soak in the sun, sea and more in the Canary Islands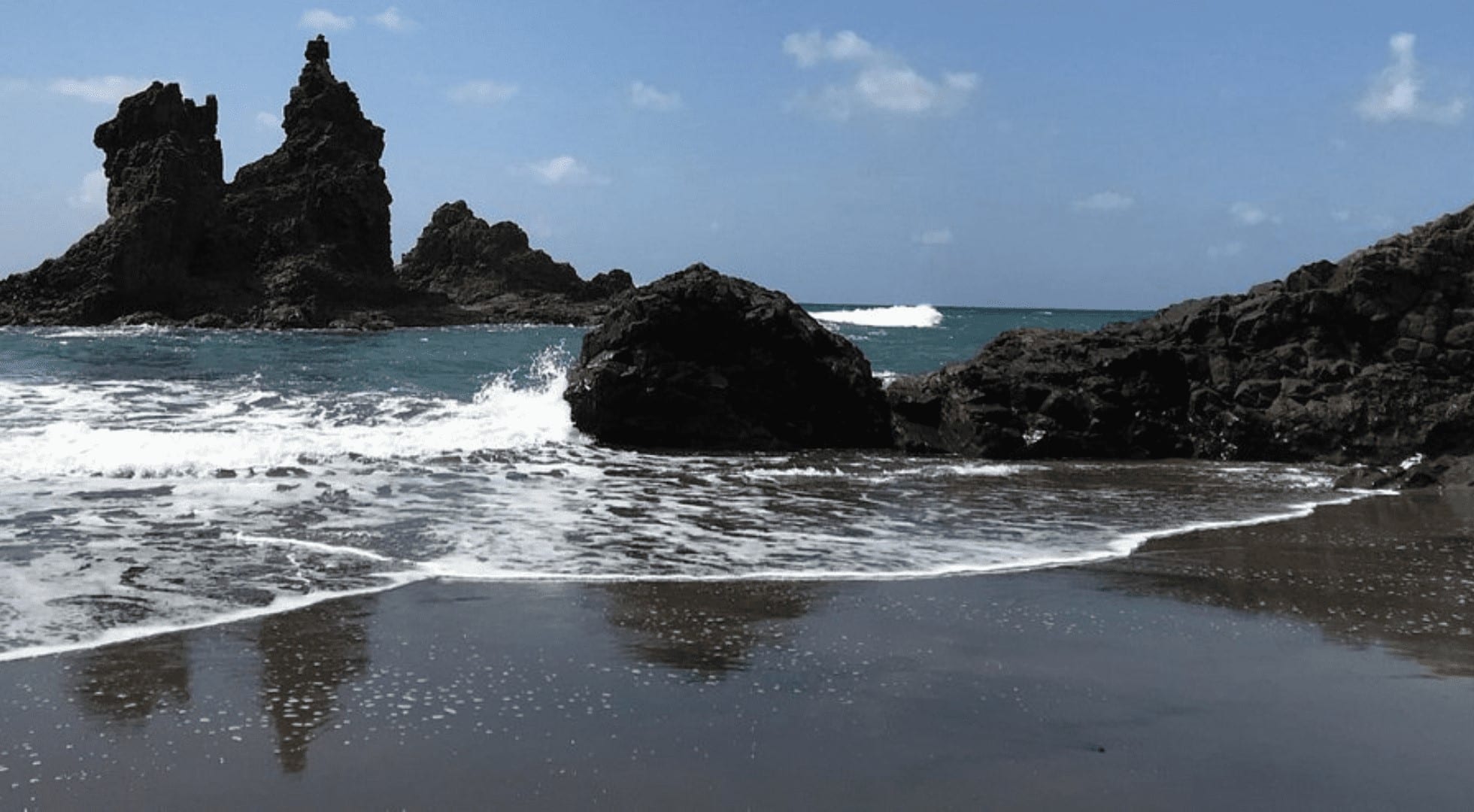 The Spanish territory of the Canary Islands, an archipelago off the northwest coast of Africa, is blessed with fantastic sunshine throughout the year, making it an ideal island getaway. Seven islands varying in size and distinct features make up this sunny paradise: Tenerife, Gran Canaria, Lanzarote, Fuerteventura, La Palma, La Gomera and El Hierro.
Each island has unique beaches based on its location, natural surroundings and even the colour of its sand, whether golden, red, or black. Benijo Beach is famous in Tenerife for its volcanic origin and dark-coloured sand. In La Palma, the Charco Verde beach is relatively remote and small, with sand as black as coal, perfect for an idyllic family vacation. Meanwhile, the Papagayo beach in Lanzarote, with its fine golden sand, tempting turquoise waters and views of Fuerteventura, is a must-visit.
Surfing is a popular activity at El Quemao, located northwest of Lanzarote, with a progression of deep waves. Another ideal spot for surfing with perfect long waves is at Derecha de Lobos, north of Fuerteventura. Windsurfing is also one of the top things to do in the Canary Islands, especially at El Medano in Tenerife.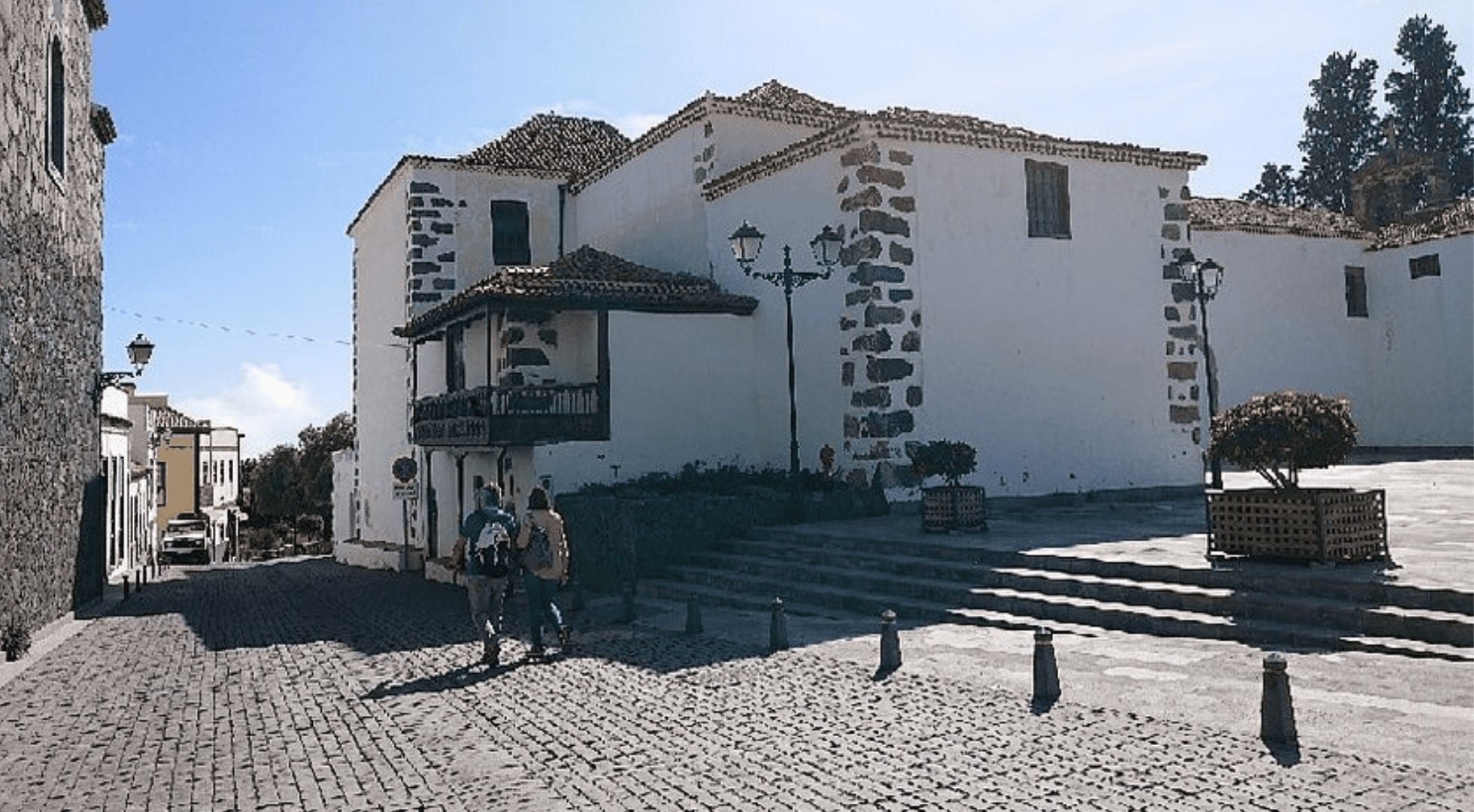 For nature enthusiasts, go hiking up Vilaflor, a picturesque traditional town located in the mountain region of southern Tenerife. With forests of pine trees, landscapes reminiscent of the moon's surface and towering mountain peaks, this traditional town's scenic views and historical legacy are an experience not to be missed.
What's an island vacation without indulgent cuisine? Canary Island cuisine provides endless options from Canarian cheese, made of goats' milk, wineries at Lanzarote, famous papas arrugás (Canarian wrinkly potatoes), a traditional Canarian dish in Tenerife, quesadillas at El Hierro, and savour a glass of Gran Canaria rum.
Cruising through each country along the Mediterranean onboard the Royal Caribbean Cruise line will leave you with lasting memories and a profound appreciation for unique cultural, historical, and culinary treasures topped off with stunning sea views and landscapes.
Sea the Mediterranean your way with amazing Royal Caribbean Cruise packages!
You may also be interested in: