The countdown to Matta Fair March 2023 has begun! Read up on our Matta Fair Guide before heading over to make sure you get the best deals Matta Fair KL has to offer. 
Our experienced travel agents and product specialists have shared their Best Club Med & Cruise Picks, but that's not all there is to expect from Matta Fair KL. Read on to discover some exciting guided tours and hotel options you can find
Guided Tours?
Now you may be thinking that guided tours are a thing of the past, but hear us out for the next 2 minutes before you continue scrolling. I'm not talking about mass market guided tours where busloads of people trail behind a guide in an already crowded tourist spot. I'm talking about tours that offer a travel lifestyle.
Enter Trafalgar and Costsaver.
From couples to families and seniors to solo travellers, they cater to all types of travellers. You will always be in good hands with their English-speaking and knowledgeable travel directors who have been specially selected to bring an air of the local culture to any Trafalgar or Costsaver trip you chose.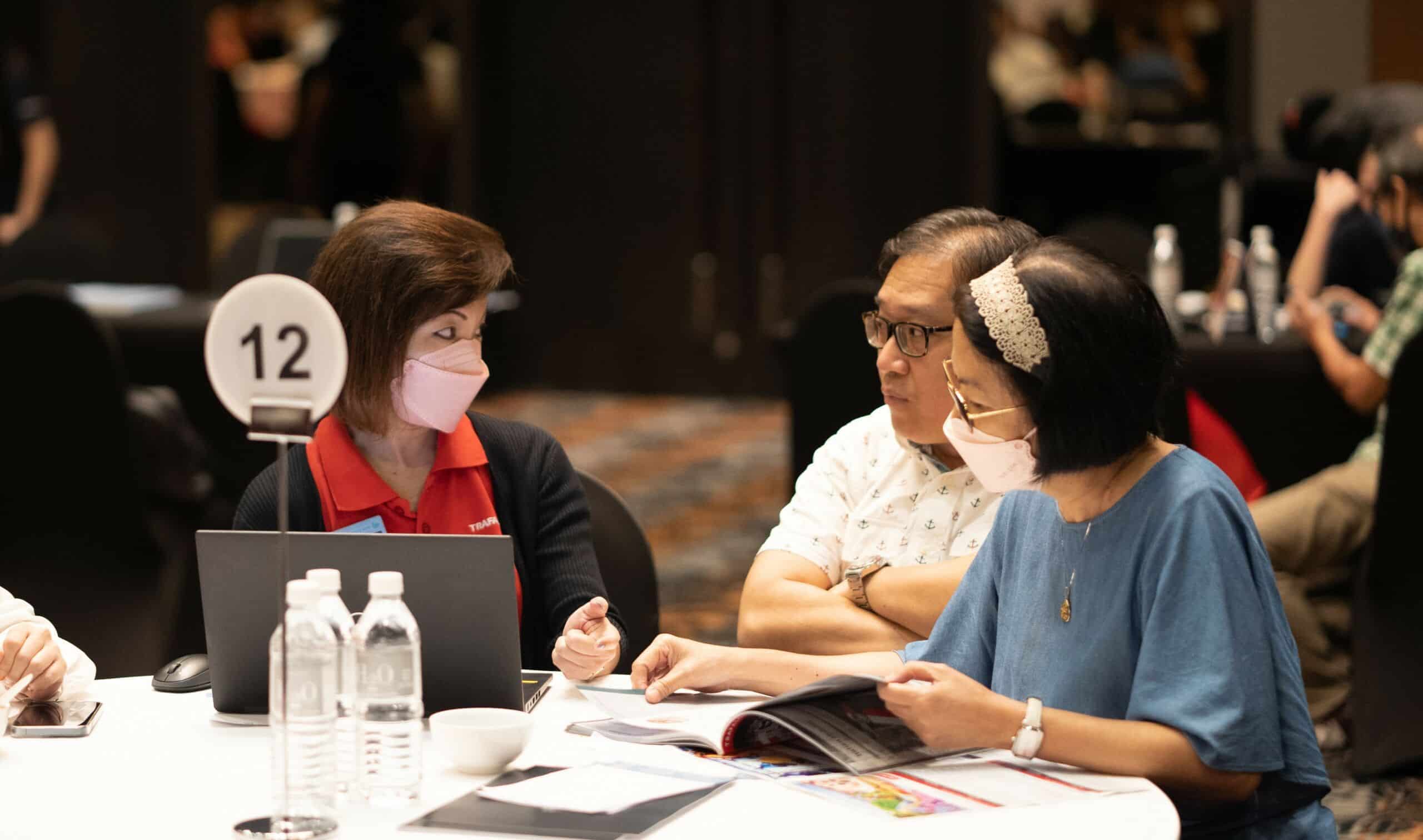 Jackie (product specialist) shared about Trafalgar tours at a Trafalgar Travel Talk. 
According to our product specialist, Jackie, our guests have travelled all over the world with Trafalgar and Costsaver, and their top destinations in Europe are Italy, Switzerland, Spain, Portugal, Scotland, Paris, and Eastern Europe. So if you're looking to cross off some bucket list destinations, but aren't sure where to start, read on to see how you can plan your dream holiday at Matta Fair KL this March 2023. 
HASSLE-FREE TOURS WITH COSTSAVER 
Jackie explains that Costsaver's tagline, "Essentials by Us, Tailored by You", sums up how their itineraries set them apart from other tour brands. Basically, when you go on a holiday all your essential necessities are taken care of. You won't have to worry about hotels, transportation, orientation tours, daily breakfast, and selected lunches and dinners.  With all that out of the way, you can truly focus on what makes the trip a dream holiday – the activities! Costsaver is the travel partner of choice for those of you who prefer a flexible program with more free time to do as you wish. 
Dive deep into the centuries of rich Italian tradition, heritage, and culture,

as you

encounter iconic sights like the Colosseum, the Leaning Tower of Pisa, and Florence's spectacular Duomo in the

Jewels of Italy

itinerary.

Choose to travel East and explore the vast charm Balkan region in the

Best of the Balkans

itinerary. Let centuries of history and wonder be revealed to you from the expert minds of local specialists sharing their secrets of the region.

If you can't settle on a specific destination, then the

Glimpse of Europe

itinerary is the choice for you. In a whirlwind tour, travel from Amsterdam to Paris to get a taste of how Europe has won the hearts of millions of travellers across the world. 
Of course, there are plenty more choices of itineraries to choose from Costsaver. Come speak to Jackie or any other product specialist during Matta Fair March 2023, so we can help you find the perfect itinerary for your dream holiday.
UNLOCK THE WORLD WITH TRAFALGAR
You may be asking: "What is the difference between Trafalgar and Costsaver?"
Similar to Costsaver, Trafalgar also offers exciting itineraries led by world-class travel directors. Where they differ is in Trafalgar's carefully curated itineraries that include must-sees and must-dos in every city and special fast-track admission to places of interest. Trafalgar also has a uniqueness of its own with its "Be My Guest" and "Hidden Gems" highlights. 
What's so special about these highlights, you ask?
Sorrento, Italy, 2009 – two sisters of a travel director welcomed Trafalgar guests onto their family lemon farm. An evening of sharing and learning ensued over the home-cooked feast prepared by the sisters. The humble and truly unique experience won the hearts of every guest that was fortunate enough to walk through their doors. This was how Be My Guest started. 
In essence, Be My Guest is an original, local experience that enables real human connection between guests and hosts. As most hosts are family-run, multi-generational businesses, you make a positive impact in keeping local businesses and traditional practices alive whenever you travel with Trafalgar.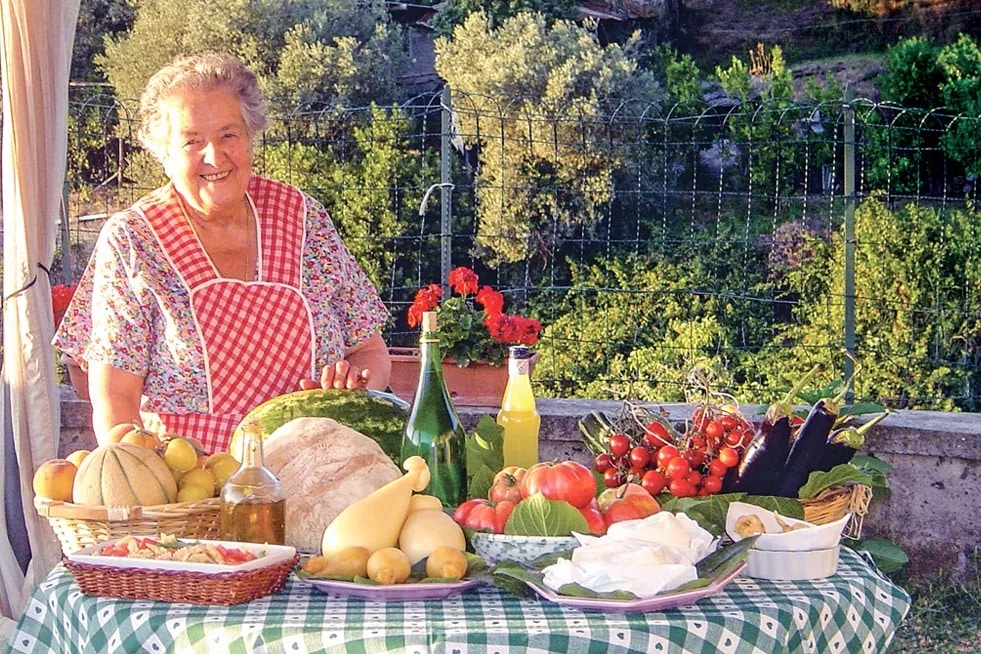 The key to the Hidden Gems experience is your travel director. It's a given that they are truly passionate about and hold many best-kept secrets of the cities they live in. During your trip, you can expect to be surprised by their favourite Hidden Gems and local secrets discovered throughout their years of travels. Walk in the footsteps of a local who lives and breathes the destination, bringing the very culture and essence of the place to you.
Dive into the Trafalgar experience with some of our guests' favourite itineraries!
Relish Swiss wine, cheese, and bread with the owner of a local vineyard on the shores of Lake Geneva in the

Best of Switzerland

tour.

Travel south on a 10 Day

Italian Discovery

tour; dine with Count Miari Fulcis at his iconic 15th-century organic olive oil estate in the Tuscan hills.

Choose to go west and unlock the

Treasures of Spain & Portugal

.

Spend your days filled with sangria and port learning about the legacy of the empires that came before. 
With over 150 itineraries across 6 continents and 72 countries catering to every guest, you can experience the world with Trafalgar and there's no better time to start than at this weekend's Matta Fair KL 2023.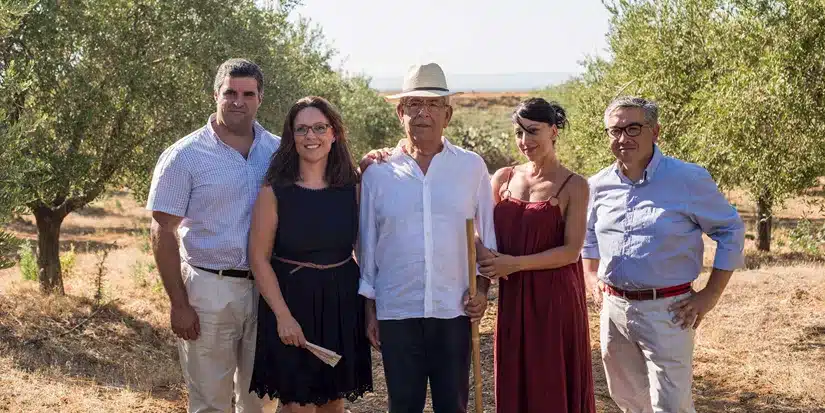 NOT JUST ANY HOTEL
Accommodation is probably the most expensive part of any holiday. As a traveller, you probably spend a lot of time agonising over many things when choosing a hotel; like value for money, location, room size, inclusions, and the list goes on. 
Your days of agonising are over! Our product specialists, Sook Lay, Kar Wei, and Denise, have worked hard to find hotels that are exactly what you need. Don't miss out on these hotels at Matta Fair 2023.
STYLISH SINDHORN MIDTOWN, BANGKOK
I guess one could say that Sidhorn Midtown's convenient location is in its name. Our product specialist, Denise shared a bit from her previous stay. long story short, she "loved the location of the hotel". The Sindhorn is located in an up-market area of Langsuan which feels very safe to walk in at night. It is also close to a BTS station and Denise was able to walk to the Erawan, CentralWorld, and Platinum Fashion Mall with ease.
After a few days of hitting the Bangkok malls, you may choose to stay in and relax. The beauty of Sindhorn is that it has plenty of facilities for all ages to enjoy. Kids can run rampant in HarborLand, the indoor play area located on the ground floor of Sindhorn Midtown's Serviced Residence Tower. Created with the theme "Little Bangkok" in mind, you will find large ball pools, a sports arena, a padel track zone, and plenty of other activities to keep the whole family occupied. Adults can head to The Black Cat whiskey bar for a casual chat over signature drinks inspired by the tales of cats from around the globe.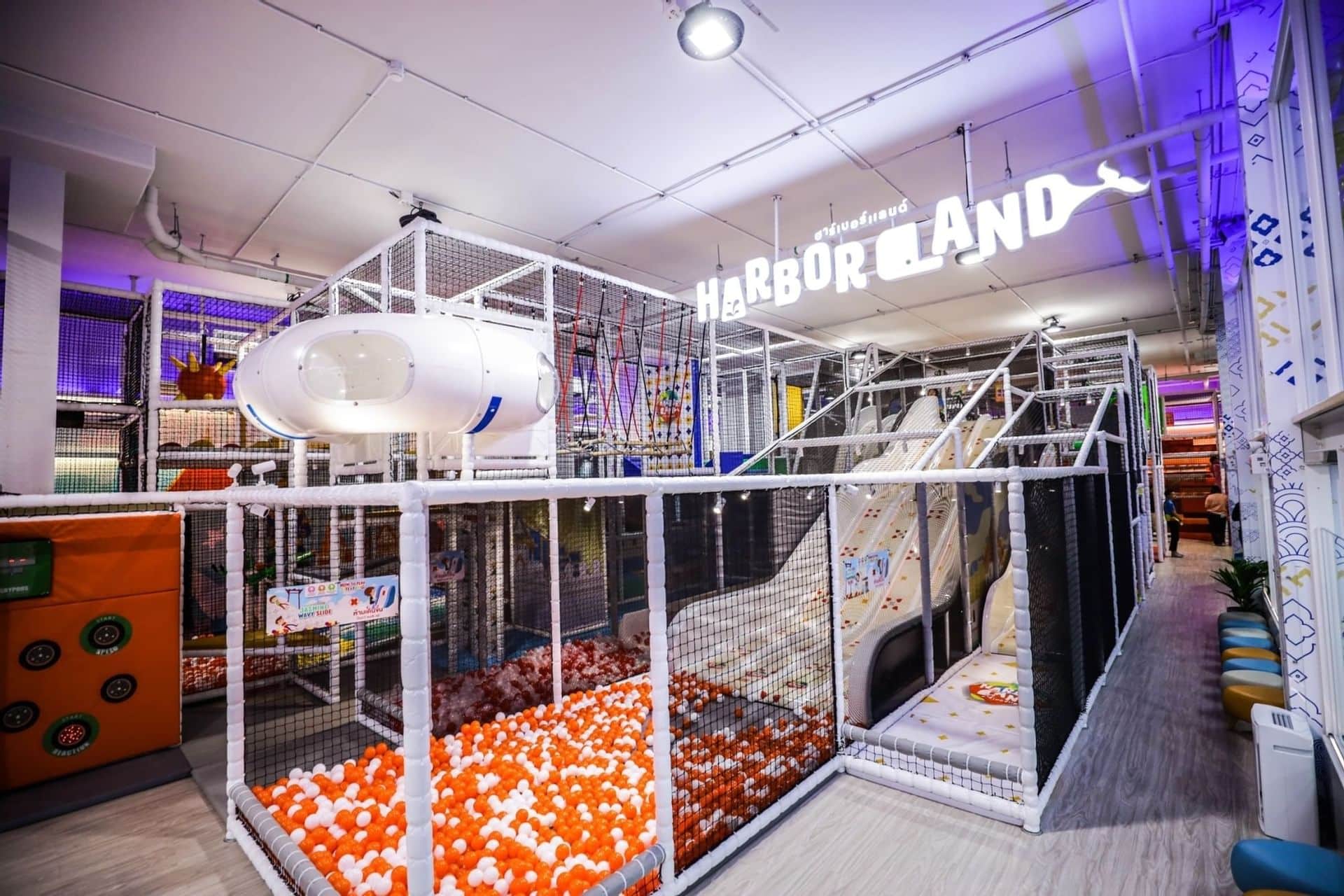 Denise said what made her stay at Sindhorn were the "tiny details like drip bag coffee, USB charging port, reading lamp, and sitting area with a Smart TV". So you can be sure that your every need will be well taken care of, no matter how small.
Sindhorn Midtown brings a bit of local culture into their daily ritual – a complimentary shot of Lao Khao (local rice wine) served with pickled fruits every day at 5-6 pm at The Black Cat. According to Denise, it tastes good, yet feels very potent. 
Kids can also opt for a little nightcap by calling the Emergency Popsicle Line. The bright red phone can be found on the 2nd floor and connects to a popsicle butler who will bring unlimited popsicles for free!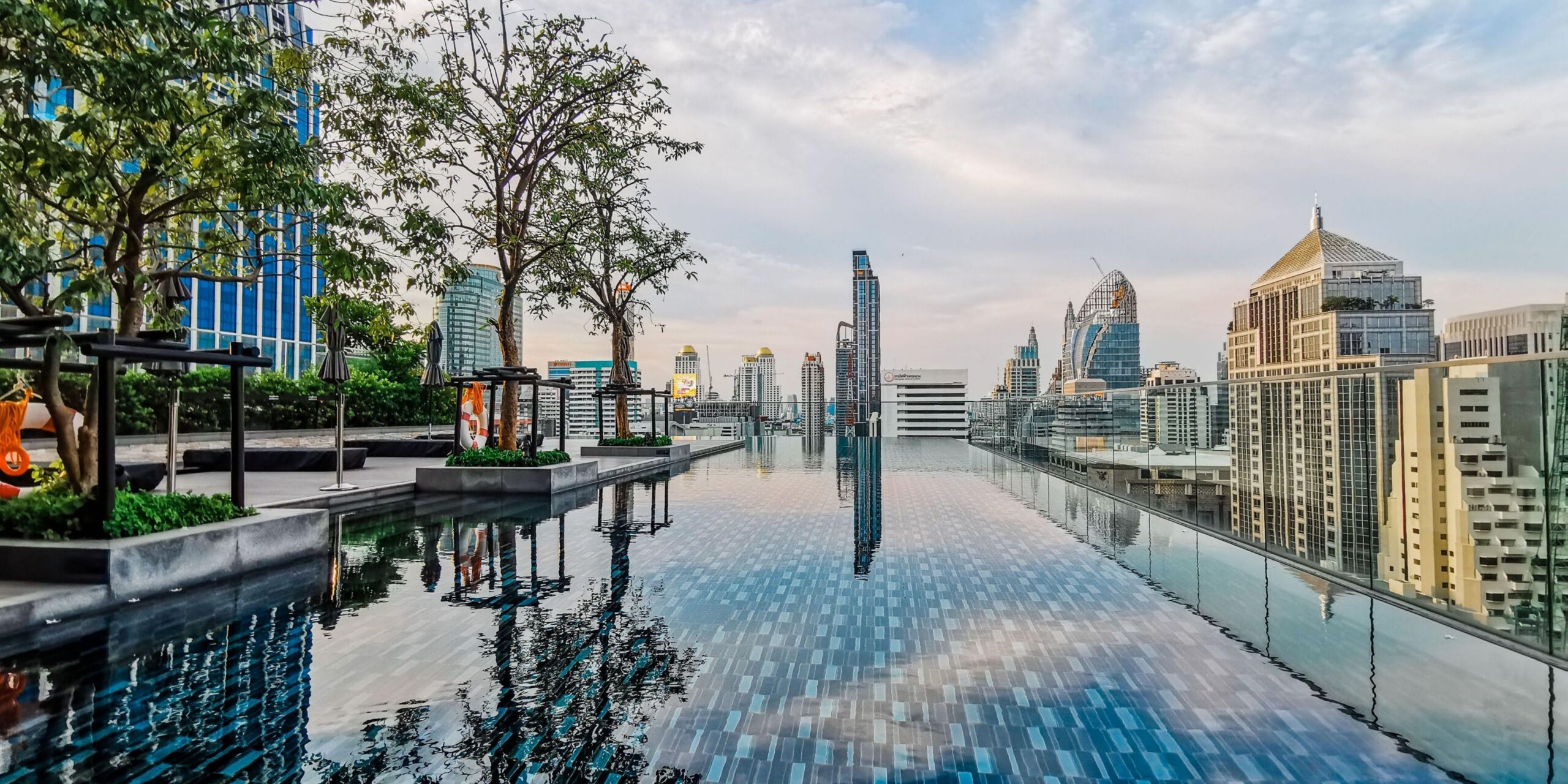 AMBA AMBIENCE IN TAIPEI
A quick 5-hour journey will bring you to the vibrant city of Taipei. Our friendly product specialist, Kar Wei, shared a little about amba Ximending and amba Songshan and why you should be looking out for these hotels at Matta Fair March 2023. 
Each amba hotel is designed for the urban traveller with modern, playful design, welcoming social areas, and an energetic team that creates an inviting atmosphere for all guests. They are located in prime locations close to shopping spots, attractions, entertainment areas, and public transport. Conservation is an ever-growing need to consider, and amba hotels are no different. They use eco-friendly materials and all-natural products to contribute to a healthy, sustainable environment.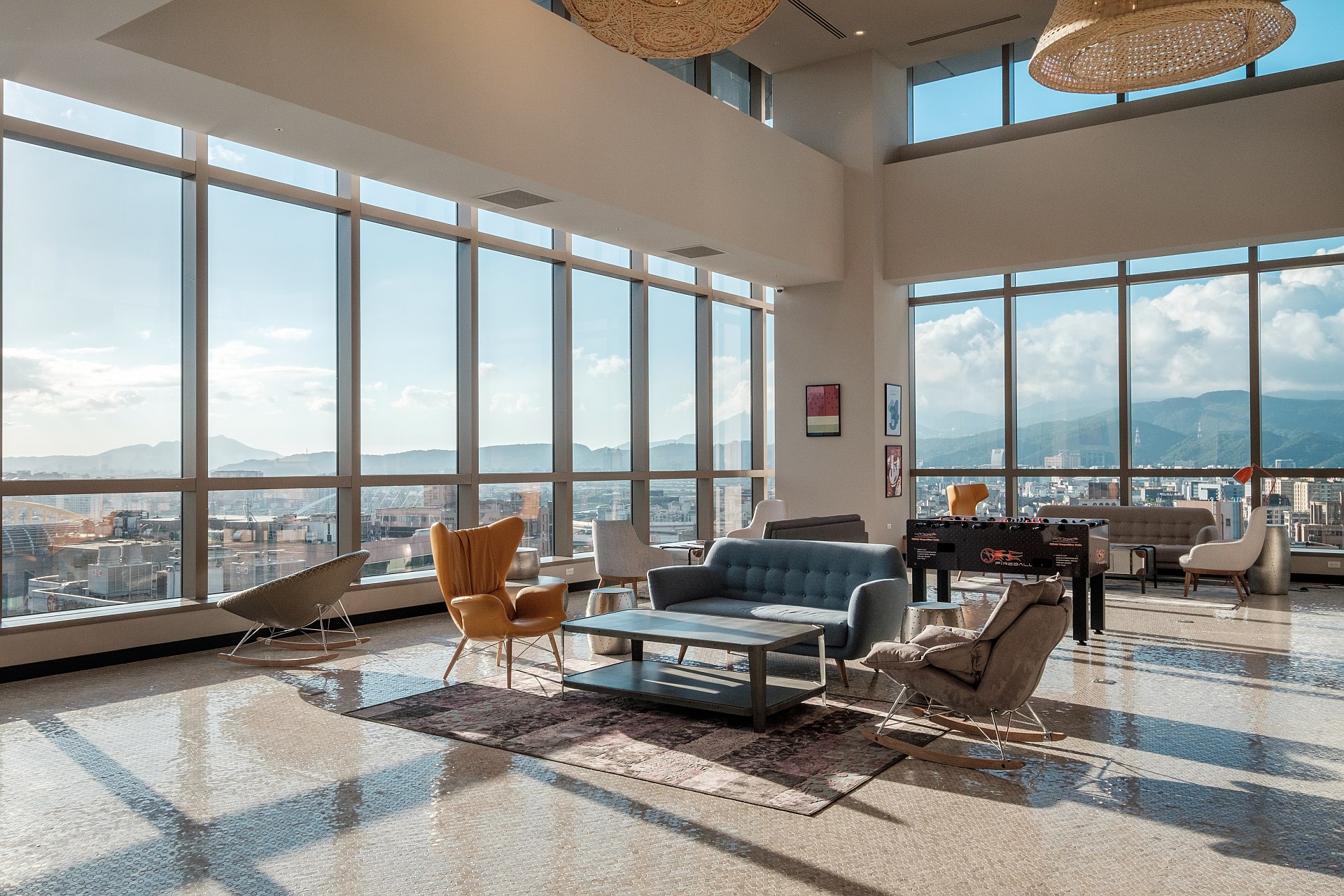 A big plus for Muslim travellers is that amba Ximending and amba Songshan are both Muslim Friendly Certified. Services they offer include Qibla direction, Quran, prayer mats, TOTO Washlet®, Muslim-friendly welcome amenities, and no alcohol in the guestroom. The hotels are also located in neighbourhoods with no casinos and a few minutes walk from halal-certified restaurants. 
amba Ximending
Located on levels 5-10 of Eslite Shopping Complex and a 5 minute walk to Taipei metro, Ximen Station, amba Ximending offers convenience like no other. Their restaurants offer fresh, hearty dishes and creative drinks in a casual setting that makes socializing fun and relaxing. Choose to feast on fresh seafood at The CAPE LOBSTER & BEYOND's all-day dinning, and in the evenings, have a night cap at tingba lounge on level 5 with a fun retro chic vibe. 
A must-visit when you stay at amba Ximending is The Red House Theater, just a quick 8 minute walk away. It is a historic location designed by Japanese architect Kondo Juro and built in 1908 as Taiwan's first modern market. Over a century later, The Red House has been given new life after extensive renovations. It is now home to creative shops and is a lively venue for live performances and art and literary events.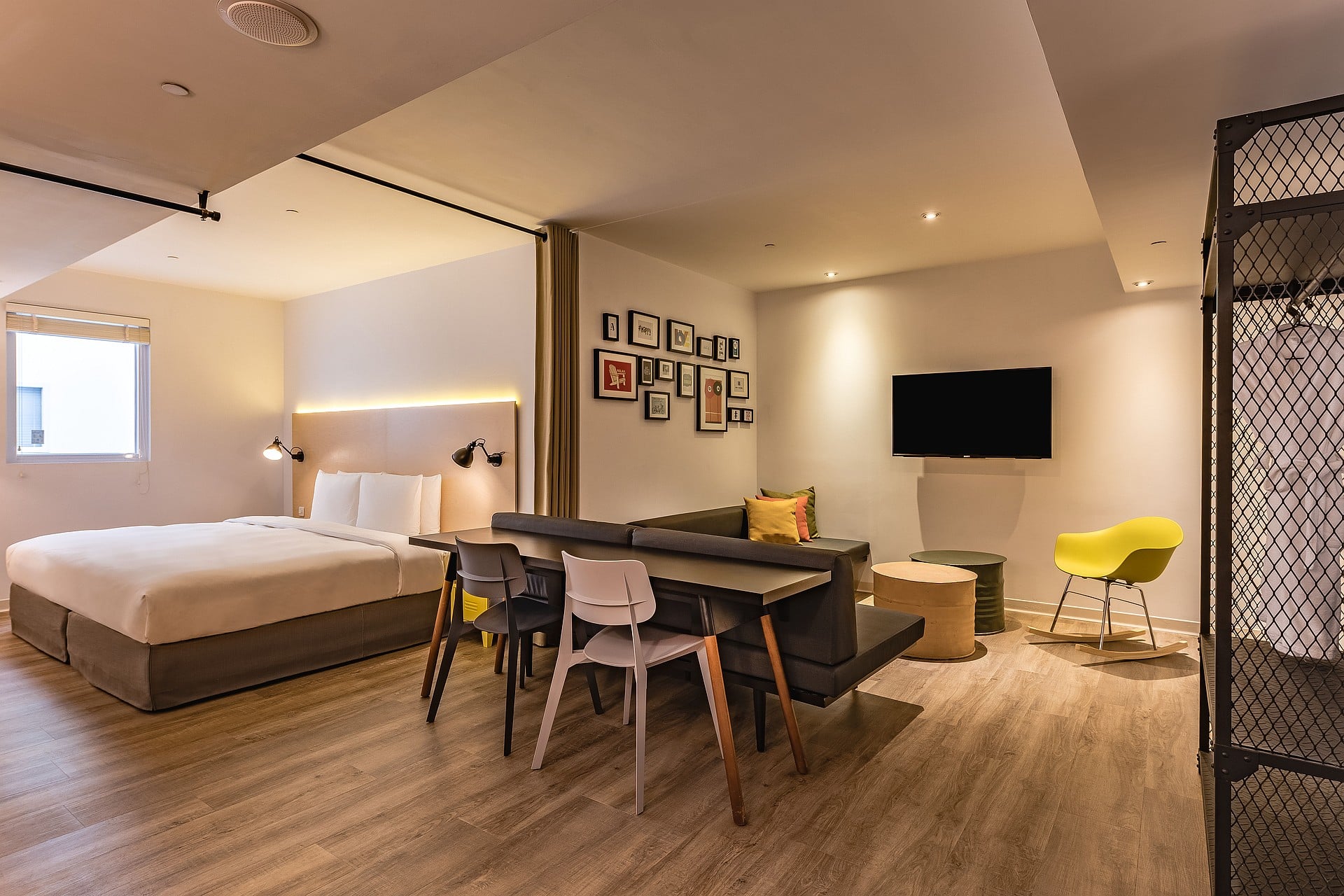 amba Songshan
amba Songshan is your urban chic hotel opposite the Songshan station. Be swept away by panoramic views of Taipei 101 and Keelung River from the comfort of your room. Work, relax, or socialise in communal spaces with floor to ceiling windows overlooking the city below. The hotel is also a casual 5-minute walk to iconic sites like Raohe Night Market, Ciyou Temple, Rainbow Bride, Wufenpu Garment Market, Xikou District, and Chengmei Riverside Park. 
Of course, a stay in Taipei is not complete without visiting the famous Taipei 101. amba Songshan takes your convenience into account with their free shuttle service to Taipei 101 & Xinyi Shopping District to add to your holiday fun. 
Muslim travellers would be happy to know that amba Songshan offers halal set breakfasts at their in-house restaurant Que woodfire grill on level 17. Overlooking the beautiful Keelung River, the all-to-wall windows fill the dining room with natural light to create a contemporary and inviting atmosphere.
YES TO YTL 
Any Malaysian would be familiar with the suite of world-class luxury resorts founded by the YTL Group. While Pangkor Laut and Tanjong Jara have solid reputations, did you know that there are two other YTL resorts: Gaya Island Resort, Sabah, and Spa Village Tembok, Bali? Our product specialist, Kar Wei, was excited to share why you should keep an eye out for HTT exclusive hotel deals at Matta Fair 2023.
Gaya Island Resort, Sabah
Whisking you away to the far coasts of East Malaysia is the tranquil yet adventure-filled Gaya Island Resort situated within the Tunku Abdul Rahman Marine Park. A fast 10-minute speedboat transfer from Jesselton Point Jetty will bring you to the shores of the private beach where you can begin to reconnect with the natural world. Encounter the Bornean wilderness with the resident naturalist, Justin Juhun,  and resident marine biologist, Scott Mayback. set against the stunning backdrop of Mount Kinabalu. Learn about wildlife conservation and coral reef restoration from experts, or embark on nature walks into the rare and diverse rainforest unique to Gaya Island. Be prepared to leave with a deepened connection to nature. 
Spa Village Resort Tembok, Bali, Indonesia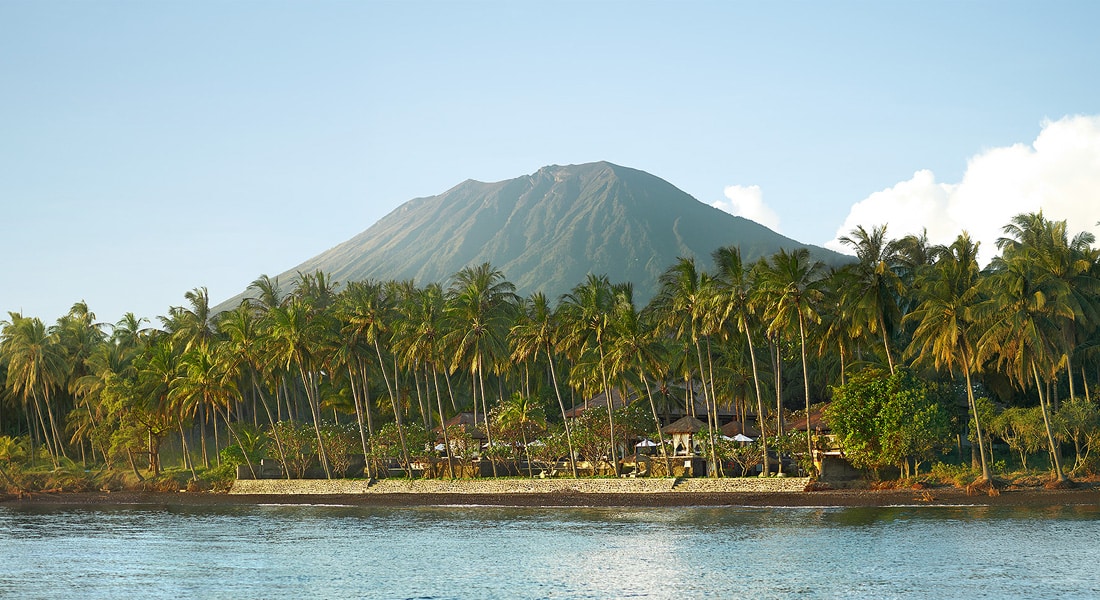 Find your way to total relaxation at an authentic Balinese escape. In the setting of lush landscapes and secluded blue seas on the northeastern coast of Bali island, sits Spa Village Resort Tembok, Bali. The resort promises a holistic wellness experience from spa treatments and retreats designed to instill healthy life practices, even down to the organic produce sourced from local farmers or freshly caught seafood to be served at the in-house restaurant Watilan. As an added bonus, our MATTA Fair package also includes a complimentary 50 minutes massage daily.
These few guided tours and hotels offer just a glimpse into all the deals available at Matta Fair this weekend. If our product specialists' top picks sound good to you then make your way to our Matta Fair KL booth (Hall 9, Level 3, Booth 3B33) to get the best deals!
ARE YOU EXCITED FOR MATTA FAIR 2023?
You may also be interested in:

[/vc_column_text][/vc_column][/vc_row]