The holy month of Ramadan is observed by millions of Muslims around the globe. In 2023, Ramadan is expected to begin in Malaysia on March 23, 2023, followed by Hari Raya Aidilfitri (Eid Mubarak) a month later, around April 22 and 23, 2023. Both joyous occasions are a perfect time for Muslims and non-Muslims to experience the culture of Ramadan and Hari Raya in other countries.
Here are our top Raya holiday destinations in 2023 to immerse in the blessed occasion if you are traveling on a budget or just want to spend less yet gain a memorable experience!
5 Affordable Hari Raya Destinations 2023 In The World
Raya Travel Destination 2023: Indonesia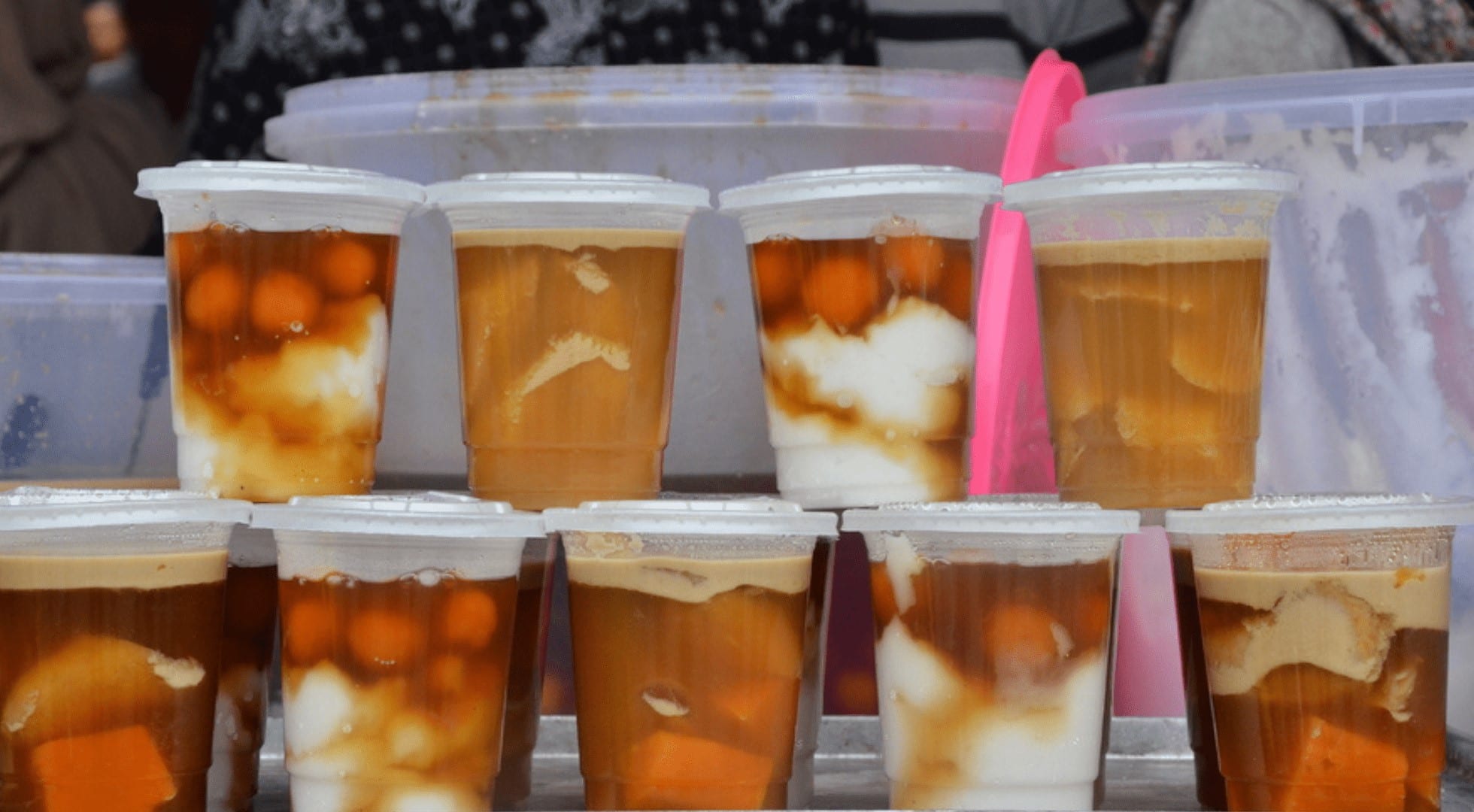 As a country with a significant Muslim population, Ramadan is welcomed festively. Visit the Benhil Ramadhan Takjil Market in Jakarta and witness the bustling crowd navigating through Ramadan bazaars for local food, like fern curry, knuckles with bamboo shoots, and the famous ice fruit cocktail and snacks like ketupat ketan and lemper bakar to break their fast or Takjil.
Next, head to Istiqlal Mosque, the national mosque of Indonesia and one of the largest mosques in Southeast Asia. Built as a memorial commemorating Independence in Indonesia, you will have a splendid time exploring the vast area of the mosque over 9 hectares, 5 floors, and a large prayer hall with 12 columns and a massive dome coupled with various intricate Arabic calligraphy.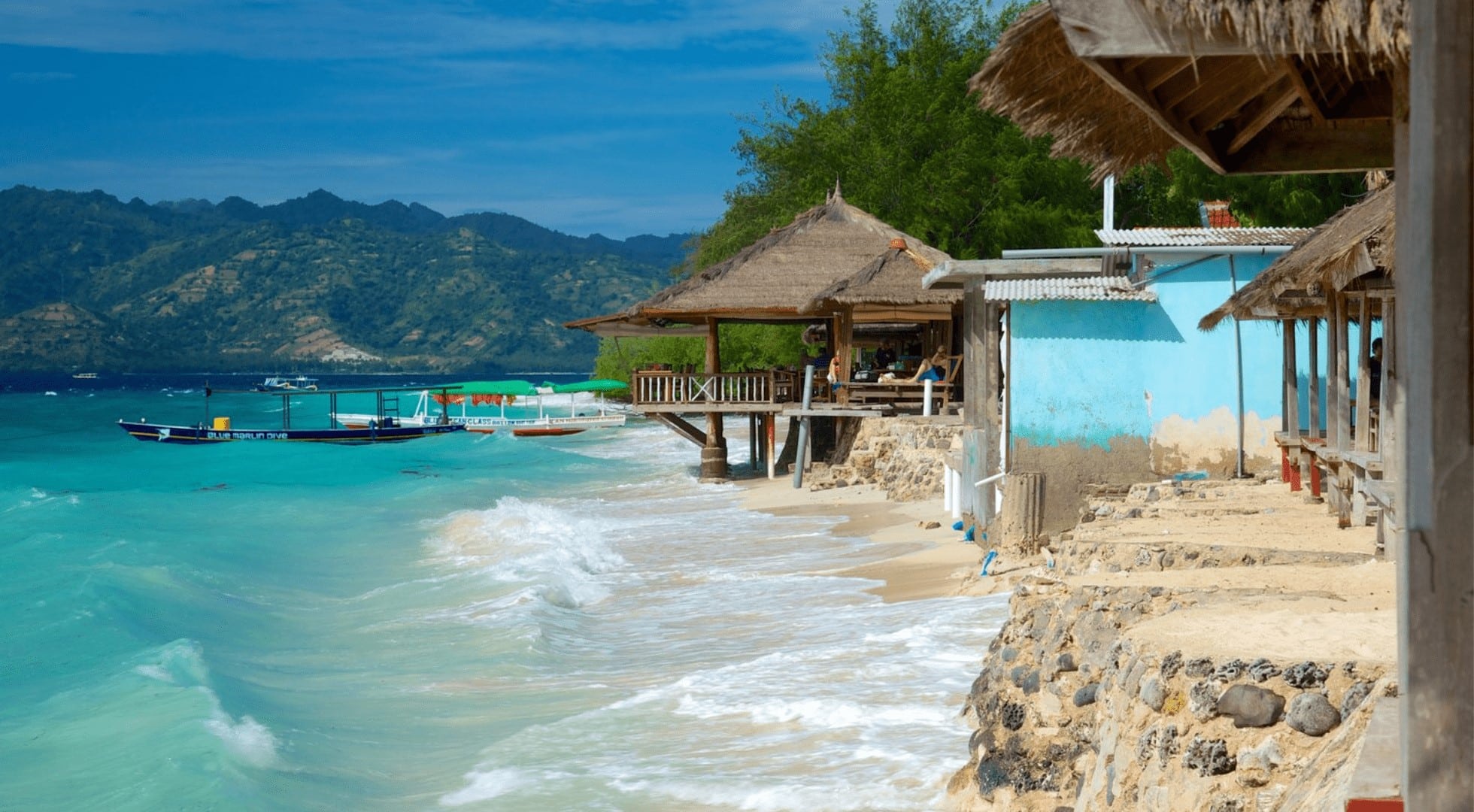 Gili and Lombok are perfect Ramadan or Eid holiday options for an island getaway. The beaches in Gili Trawangan are tropical paradises great for swimming, snorkeling, and diving. Rest, relax, or explore the beaches on foot or rent a bicycle and cruise around the island – the choice is yours! Meanwhile, Lombok is home to some of the best halal restaurants serving traditional Indonesian dishes like ayam taliwang, sate rembiga, sate ikan tanjung, and plecing kangkung. Fresh seafood is abundant in Lombok and halal fast-food outlets like KFC and McDonald's.
During Ramadan, most food outlets get crowded in the late evening, closer to when Muslims break fast, so it is best to avoid eating out then. Otherwise, if you prefer to mingle with locals and experience the vibrant atmosphere during sunset at local halal restaurants, you will be in for a surprise with sweet snacks or drinks given out free for breaking fast. Shopping during Ramadan or nearing Eid is a must for travelers as shopping sales are common in Indonesia. It is a custom for Muslims to buy new clothes for loved ones during this time.
The light festival in Gorontalo is among the unique cultural practices you don't want to miss during Eid al-Fitr. The entire town of Gorontalo is illuminated with traditional lamps and festive lights. At night, nearing Eid al-Fitr, Muslim homes in Gorontalo switch off electric lamps and light up traditional lamps comprising bottles with a string of wick filled with resin wood oil. Another fascinating Eid custom is the Ronjok Sayak in Bengkulu, southwestern Sumatra, where torches are lit to remember loved ones who have passed.
Raya Travel Destination 2023: Turkey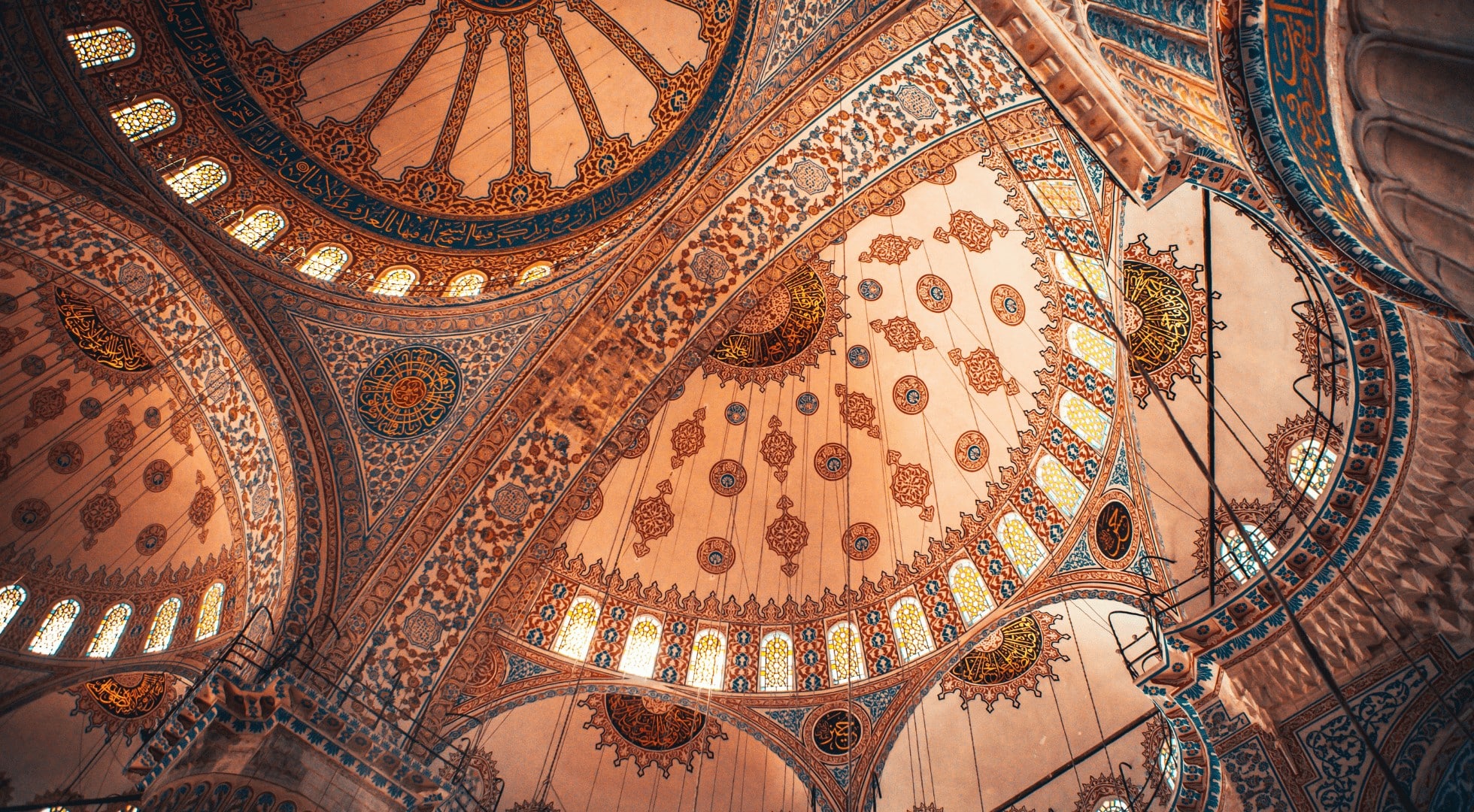 Famously known as the land where east meets west, Istanbul, Turkey's capital city, is situated on two continents, Europe and Asia. With its unique history, culture, and food, Istanbul is a hotspot for tourists during Ramadan. Malaysians can spend less on flight travel expenses to Turkey, being eligible for visa-free entry into Turkey for 90 days with a valid passport 6 months before traveling to Turkey.
The fasting month in Istanbul is celebrated joyfully. Travelers are in for an unforgettable experience of Turkish hospitality. Even if you are non-Muslim, you can attend Iftar with the locals and savor pide (Turkish flatbread traditionally prepared and served during Ramadan) and gullac (Turkish dessert made with milk, rose water, pomegranate and a special pastry called gullac sheets), the highlight of Ramadan in Turkey.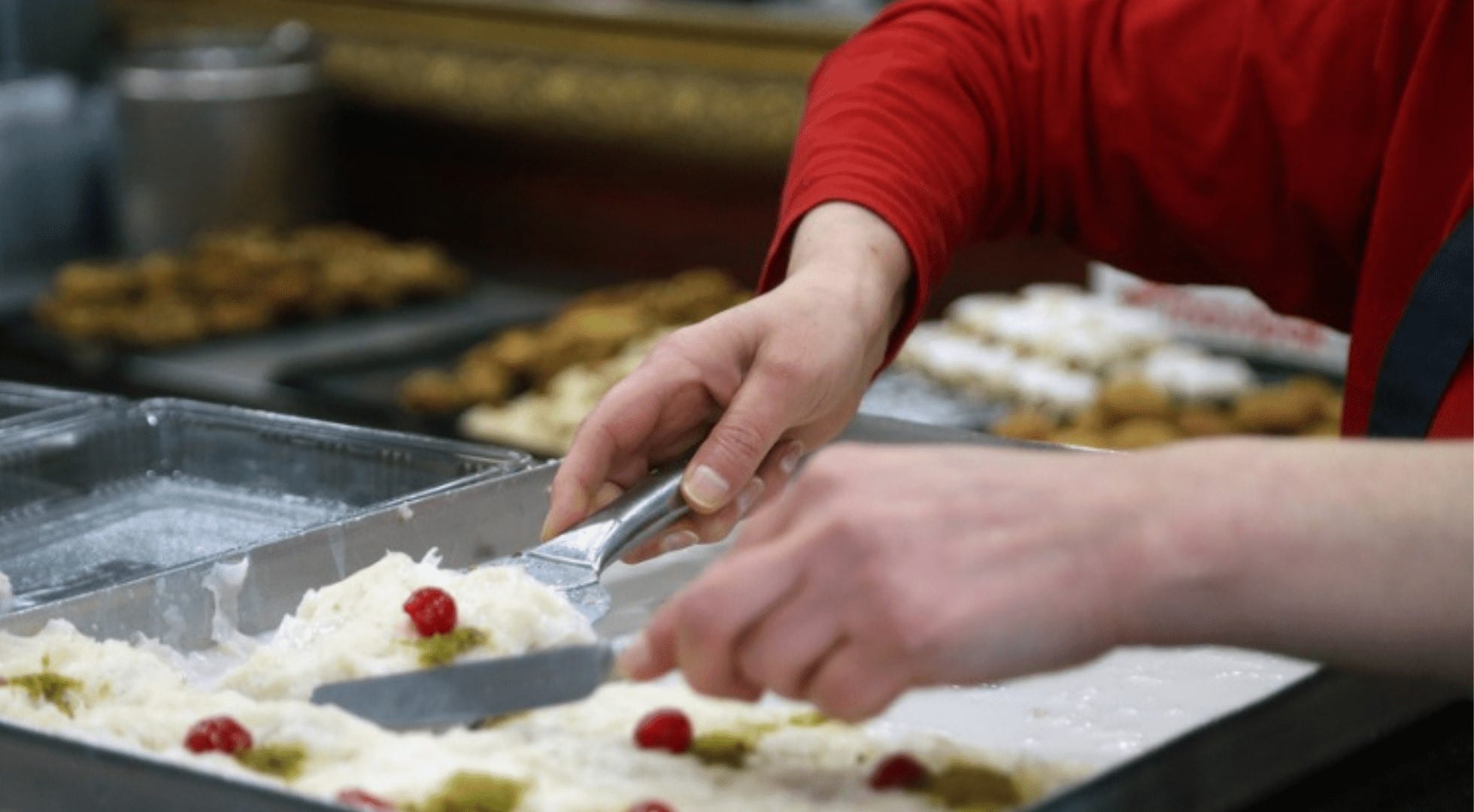 Visiting the Blue Mosque in Istanbul during Ramadan is a rewarding experience to immerse in the culture and Muslim faith. Travelers get to experience Suhoor at sunrise with the sound of drums echoing in every street to alert Muslims to have their meal before they begin their fast. Some locals even tip the drummers out the window of their homes.
Ramazan Bayrami or Şeker Bayramı (SugarFeast) starts at sunset on the last day of Ramadan and celebrates the completion of the holy month of fasting. It is a national holiday, and government offices and banks are closed for three days from the last day of Ramadan. Public transportation like buses and taxis are often overcrowded, with locals returning home to visit relatives.
Nearing the end of Ramadan, locals begin cleaning and decorating their homes to welcome Ramazan Bayramı or Şeker Bayramı (Eid al-Fitr in Turkey), go shopping for new clothes, buy chocolates and candy, perform acts of charity, visit relatives to celebrate the end of Ramadan together, and pay respects to the deceased by performing prayers at the graveyard.
A common sight during this occasion are children going around the neighborhood wishing others 'Happy Bayram' and receiving candy, chocolates, and money in return. Meanwhile, adults enjoy cups of Turkish black tea and coffee during daylight after a month of fasting.
Raya Travel Destination 2023: South Africa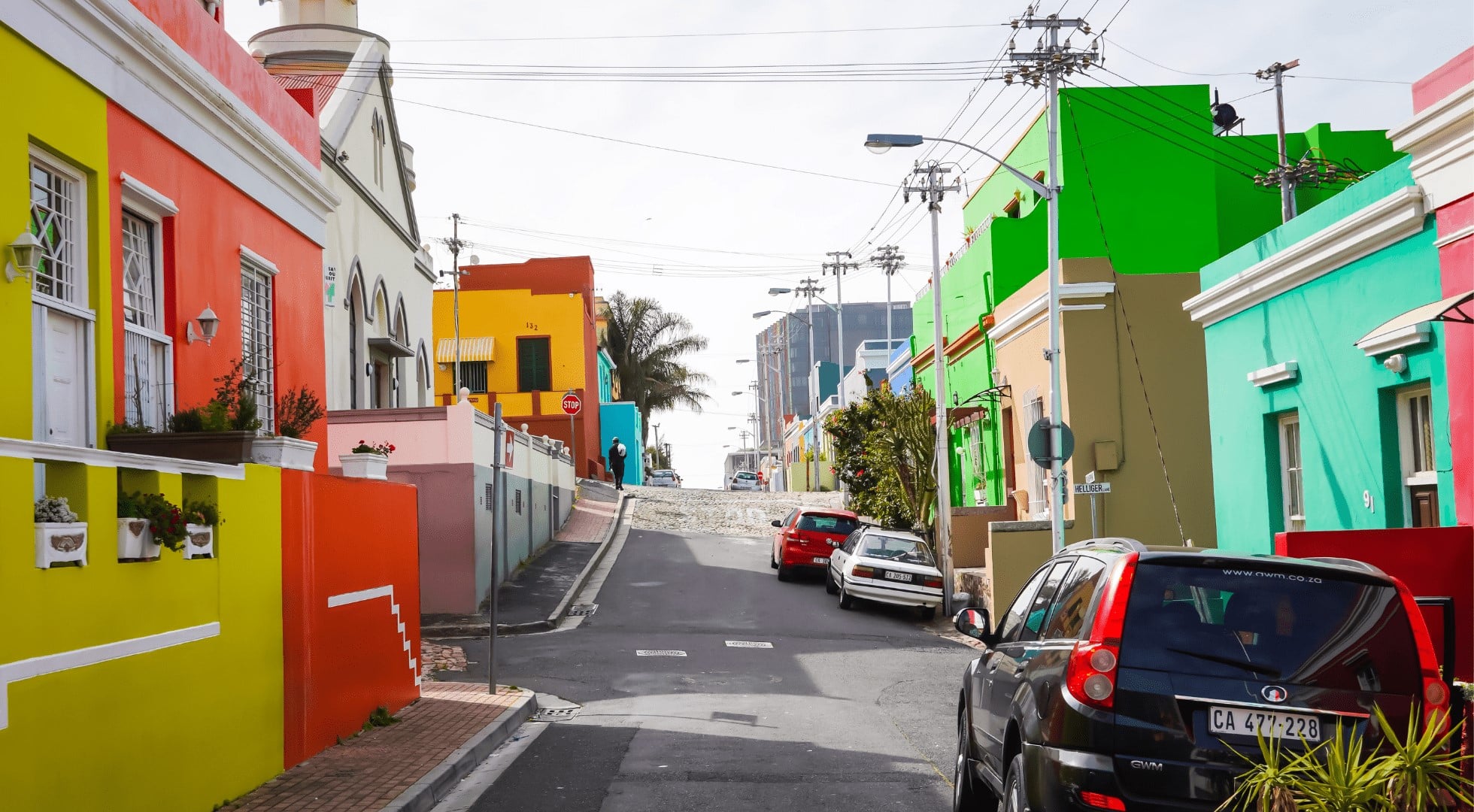 Cape Town, the capital of South Africa, has the largest Muslim population in the African region. Over the years, Cape Town has become a top Muslim travel destination due to great weather, halal restaurants, Muslim-based accommodation, and Muslim-related holiday spots and activities.
Among the must-visit places in Cape Town during Eid is the Bo-Kaap district, adorned with colorful houses, mosques, shops, and eateries. Visit the Iziko Bo-Kaap Museum with fascinating Cape Dutch architecture and artifacts on the history of Cape Town and Islamic heritage. Even though Auwal Mosque is only open to Muslims, non-Muslims can visit the mosque by joining a local tour group or making arrangements with the museum.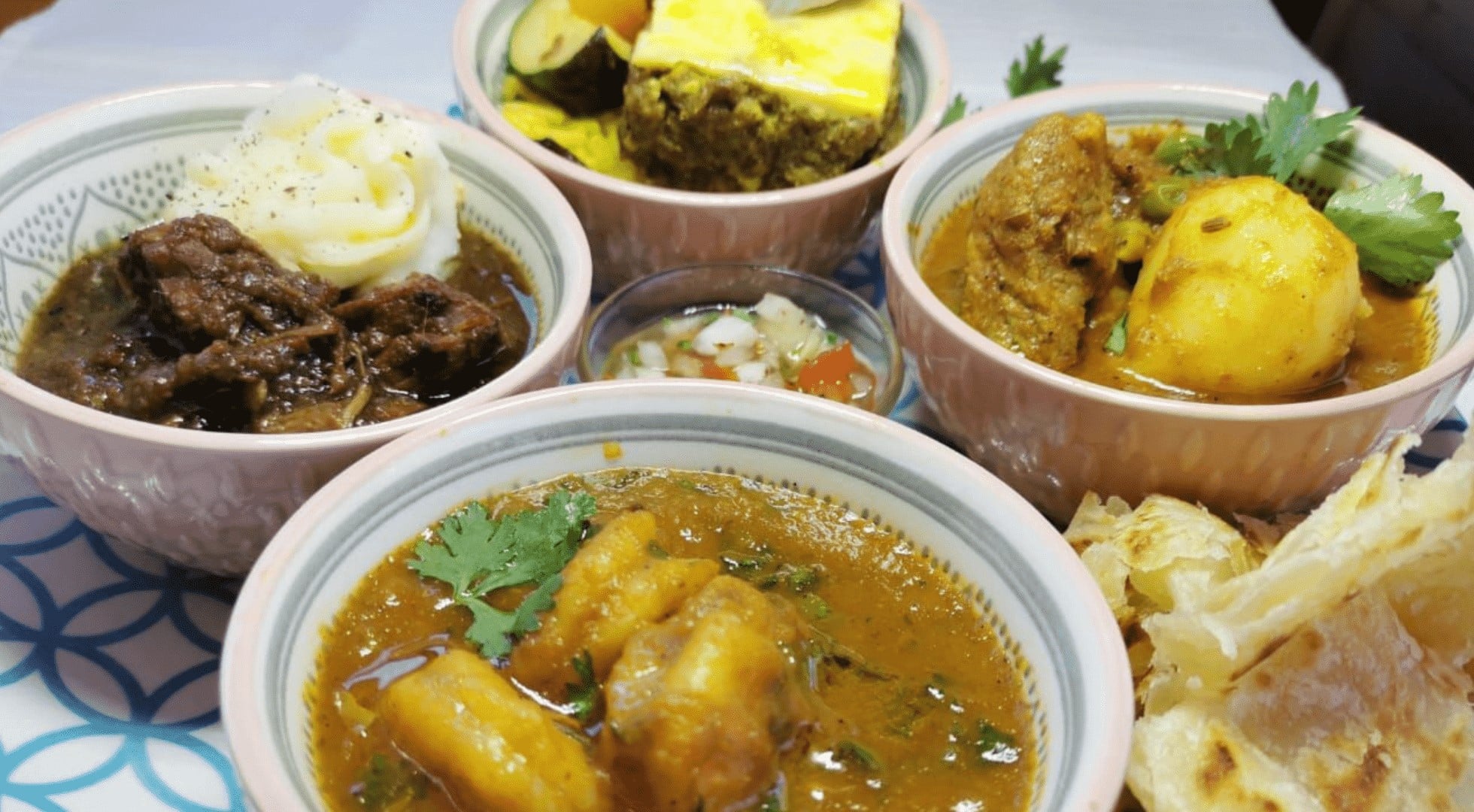 Cape Malay cuisine that combines traditions from Malaysian, Indonesian, and East African cultures dating back to the slave trade in the 17th and 18th centuries is an integral part of Muslim culture in Cape Town. Top Cape Malay dishes include tomato bredie (stew), biryani, bobotie, roasts, spicy curries, and sosaties (lamb or mutton kebabs). Head to Biesmiellah Restaurant for Indian and Cape Malay cuisine or Bokaap Kombuis for denningvleis, a signature lamb stew comprising tender lamb cubes slow cooked with vegetables, and dine with a panoramic view of Table Mountain.
An authentic Raya holiday destination in Cape Town includes exploring the historic kramats (holy shrines). The city is home to over 20 sacred shrines of Muslim holy men responsible for disseminating Islam in the Cape throughout the 17th to the 19th century. One of the most famous shrines belongs to  Sheikh Yusuf of Macassar, widely known for establishing the first Muslim community in South Africa in the 1600s. The shrine located in the Western Cape is a popular pilgrimage site for many believers. Other significant kramats are at Signal Hill and Oude Kraal overlooking the Atlantic Seaboard.
Cape Town presents a unique Raya holiday destination and a rich cultural experience. Muslim families gather around Three Anchor Bay in Sea Point to perform prayers and observe the new moon with members of the Crescent Observer Society. Once the new moon is observed, Muslims will break their fast together at the Sea Point Promenade.
Communal prayers at mosques and feasting symbolize Eid in Cape Town. Food donations to the poor are also a significant part of the Eid festivities in Cape Town. Women and elders in Muslim homes prepare delicious Cape Malay cuisine for family and friends visiting their homes, whereas children are gifted presents and money.
Raya Travel Destination 2023: Morocco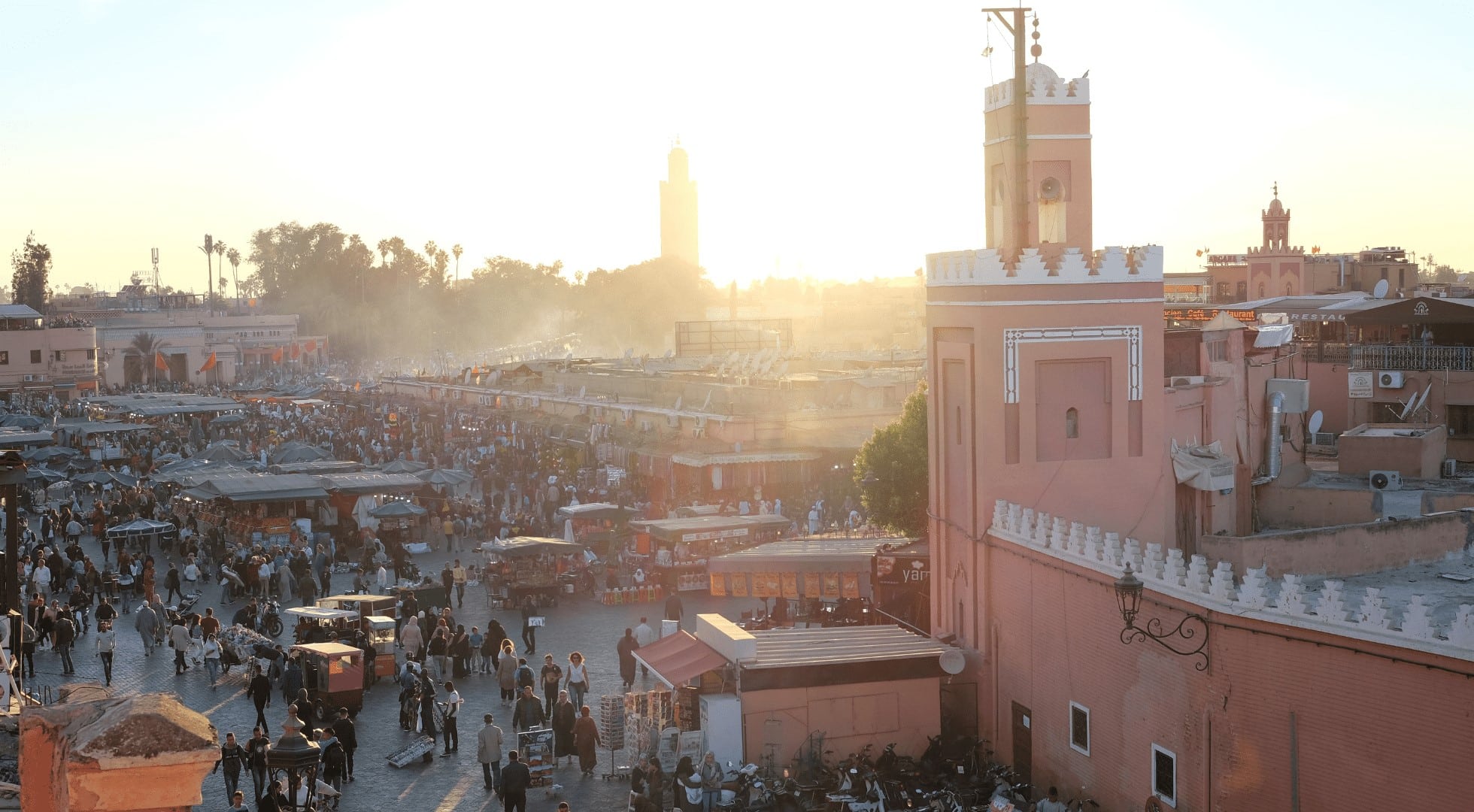 Various popular cities in Morocco are highly rated Raya travel destinations. In Marrakesh, one of Morocco's four historical capital cities, the main city square called Djemaa el-Fna becomes more vibrant than usual during Ramadan with street vendors and bazaars selling food, clothes, and street performances.
Witness the exciting atmosphere nearing sunset as Muslim families crowd the market to purchase food for a ftour (Iftar in Morocco) and share meals. Unlike many other Muslim countries during Ramadan, life goes on as usual in Marrakesh, with restaurants and food outlets operating throughout the day.
If you are a non-muslim traveler keen on visiting a mosque to learn more about Islamic culture in Morocco, the Hassan II Mosque in Casablanca is one of the few mosques open to non-Muslims. Due to the increase of Muslim worshippers and travelers to the mosque during Ramadan, the visiting hours for non-muslim travelers may be limited, so remember to plan ahead of time. Casablanca is also a great place to explore exotic night markets, fascinating building decorations, and illuminating lights during Ramadan.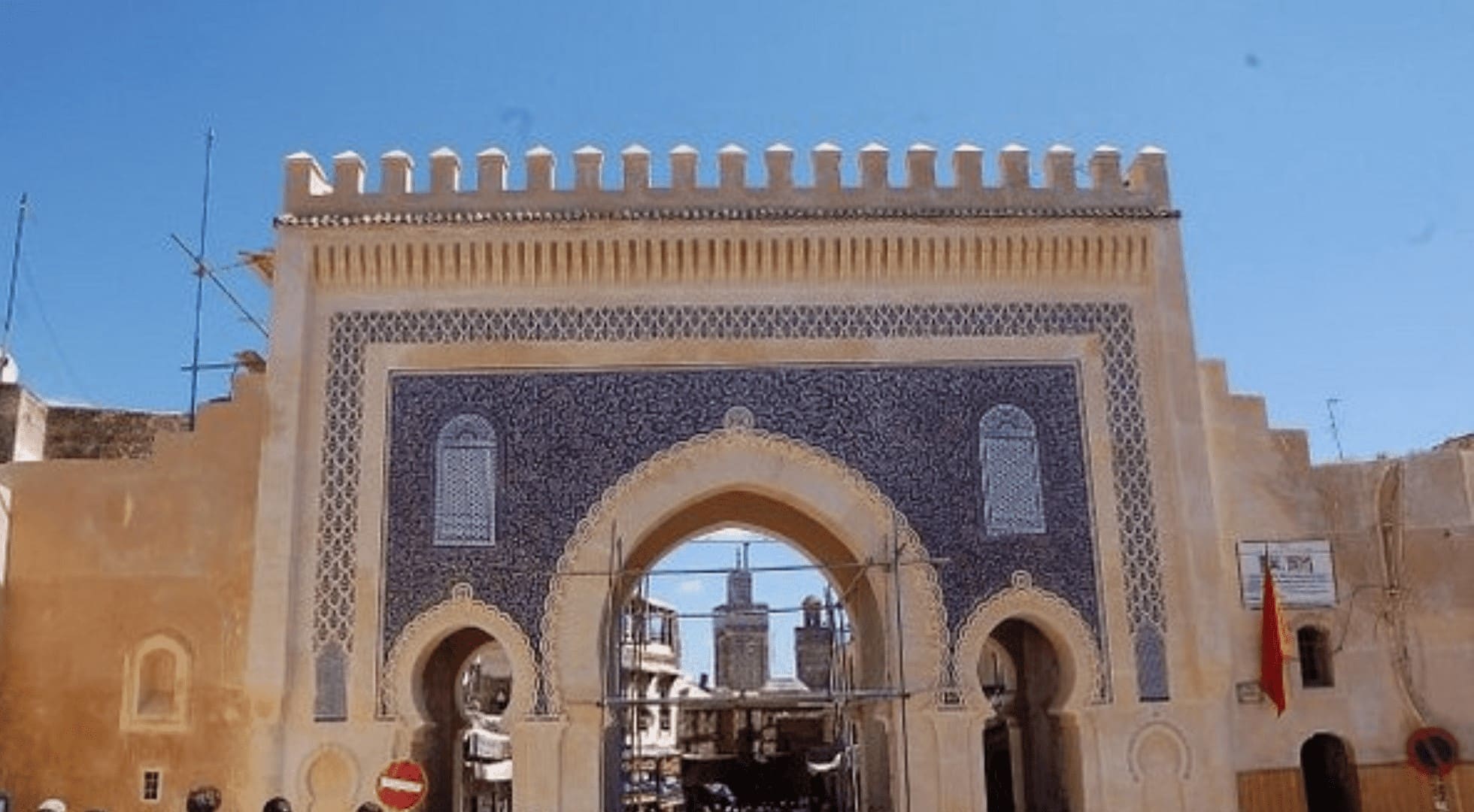 The ancient city of Fes and Morocco's cultural capital offers budget accommodation during the holy month of fasting, a boon to budget travelers compared to other cities like Marrakesh. With spectacular sightseeing spots from the stunning architecture of the Bab Bou Jeloud gate in Fez to the Medersa Bou Inania (Islamic school) and shopping in the Medina Souqs for Fassi ceramics (hand-painted clayware with blue tones and intricate patterns and motifs), Fes promises an unforgettable Raya holiday destination to soak in the Bohemian vibe and rich Islamic history of Morocco. Fes is an excellent destination for travelers interested in experiencing the bohemian vibe and rich Islamic history of Morocco.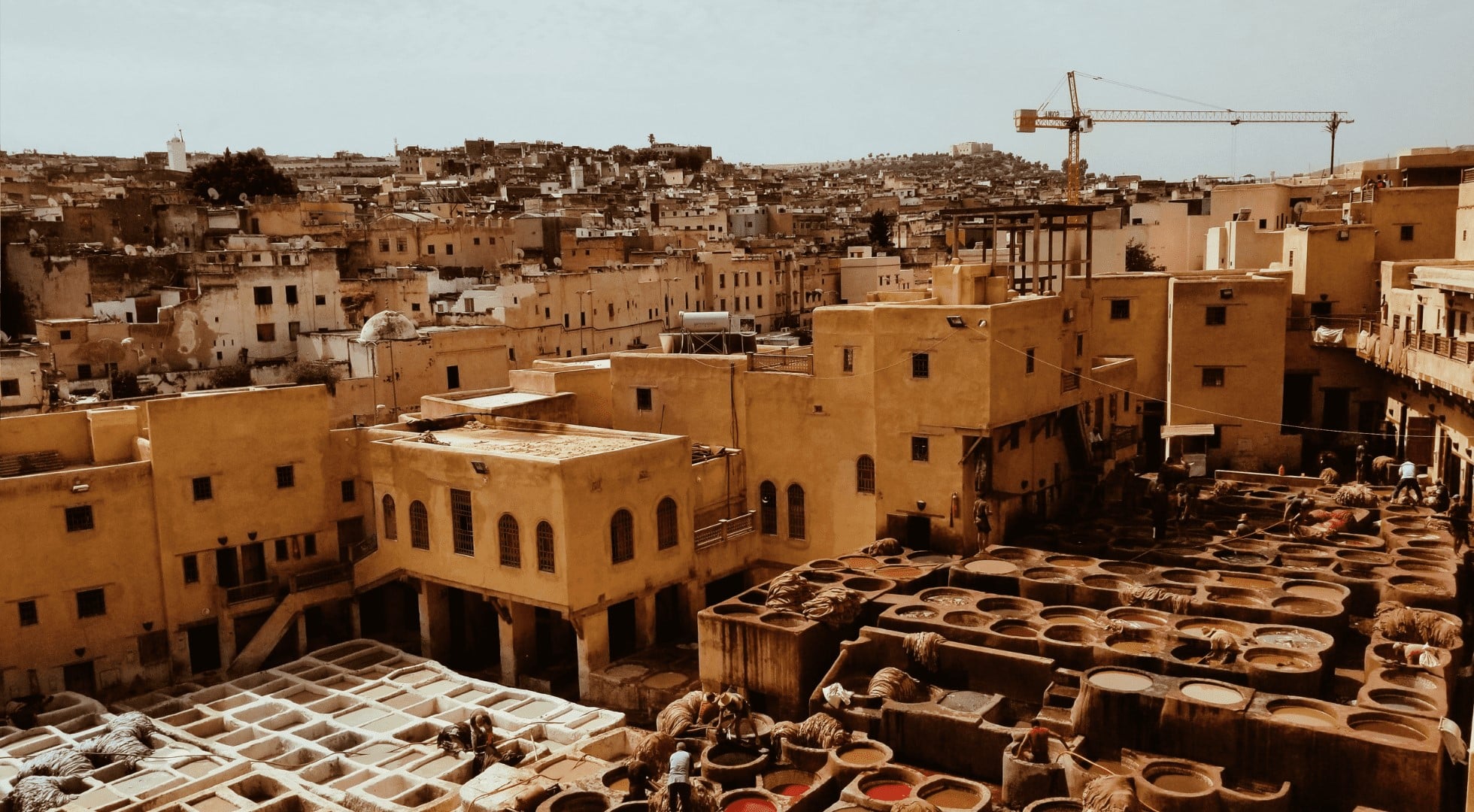 Complete your Raya holiday with a visit to the picture-perfect Chouara tannery of Fes, the center of the leather-making industry in Morocco since ancient times. Head to the leather shops near the tannery, offering a rooftop view of the rainbow-colored dying pits. You may have to tip the leather shops to enter the rooftop, but the incredible sight is worth it! However, as with any tourist attraction, visitors should exercise caution and be aware of potential scams or overcharging by local merchants.
Raya Travel Destination 2023: Singapore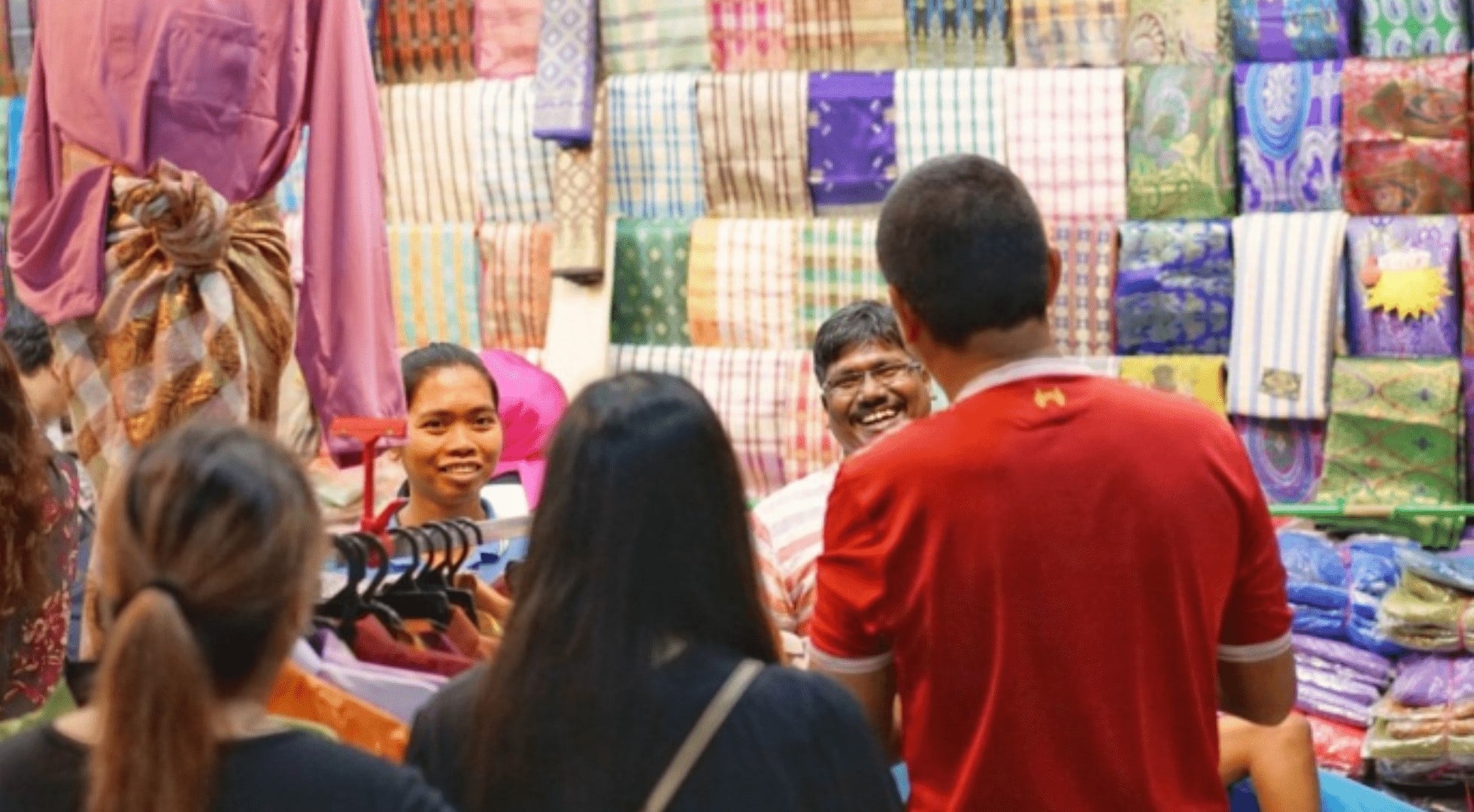 Despite a sizeable Muslim population, Singapore is a fantastic budget-friendly Raya holiday destination with a short flight time and expenses as it is close to Malaysia. Budget accommodations like Airbnb and service apartments are readily available to Muslim and non-Muslim travelers during Ramadan and Eid without burning a hole in your pocket.
Much like Ramadan practices in Malaysia and other Muslim countries worldwide, Ramadan bazaars at Geylang sell mouthwatering snacks, food and drinks for Iftar, communal Tarawih prayers at the mosque, and breaking fast at sunset together as a family are some of the highlights of the Ramadan season in Singapore.
Muslim-friendly and halal restaurants in Singapore are easy to come by, featuring various dishes from Italian pasta to Chinese beef noodles. Many hotels around the city host halal Ramadan buffets for Muslims and non-Muslims to savor Ramadan specialties from international to Asian cuisines like bubur lambuk, lemang and rendang, nasi goreng kampung, nasi kerabu, satay, chicken tikka masala, and even spicy chili crab. Most halal eateries get crowded near Iftar time, so book a table in advance if you plan to eat out for dinner.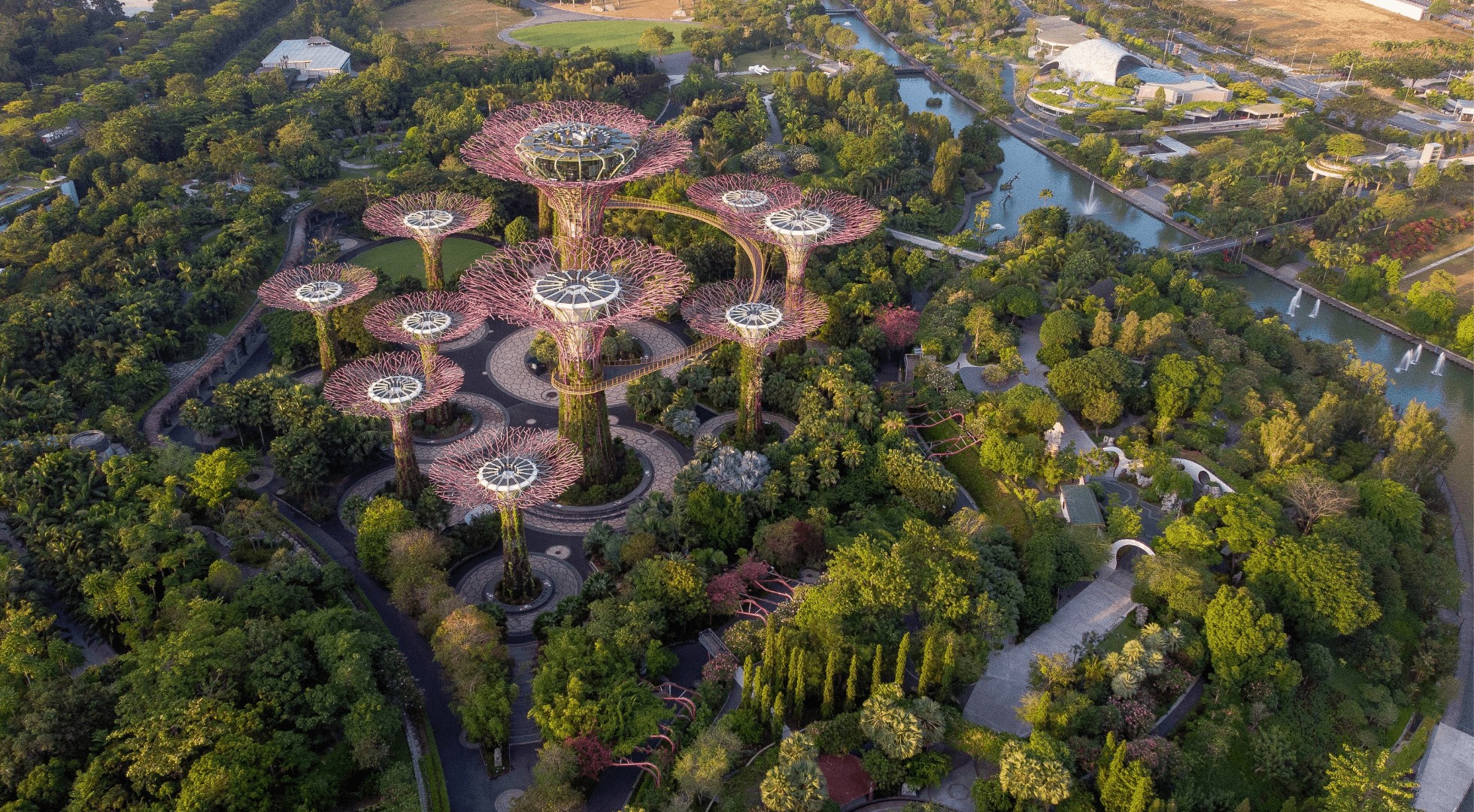 Whether you are a Muslim traveler or otherwise, there are many fantastic sightseeing spots to visit during Ramadan and Eid, like the magnificent Gardens by the Bay, strolling around Merlion Park in the heart of the city or a Night Safari ride at the Singapore Zoo with your family.
Travelling during Ramadan may pose obstacles to Muslim travellers as you must pray daily, start fasting on time and know when to break your fast. However, it is a memorable experience to travel to other countries during Ramadan for a life-changing cultural and spiritual journey. Check out our Ramadan travel tips for stress-free travel overseas during Ramadan.
Get inspired for your Raya travel plans AT these budget-friendly Raya travel destinations!
You may also be interested in: