Does your workplace function completely remotely, partly, or do you and your colleagues work together in the same workspace?
Whatever the scenario, did you know that a team building or business retreat has been proven to be an important and effective getaway for your company? Not convinced? Read on to find out why.
WHY PLAN A TEAM BUILDING/BUSINESS RETREAT?
Post pandemic, there is a plethora of technology and tools that can help a company stay connected and organised. However …
"A special magic happens when you get the whole team physically together in a room, or doing a sip and paint class together, or taking on each other in a bowling alley."
For employees who see each other all the time, a team building retreat can help to shake up the status quo and get creative juices flowing in a different environment. For people who work remotely, meeting each other in person will help you get a better idea of each other's personalities so you can connect better when you resume remote working.
According to an article by Forbes (2016), team building is the most important investment for any company.
Team building activities help employees collaborate and communicate better, encourage camaraderie, higher morale, sense of unity and solidify the company's culture. At the end of the day, a well-knit team increases the company's overall level of happiness, productivity and bottom line.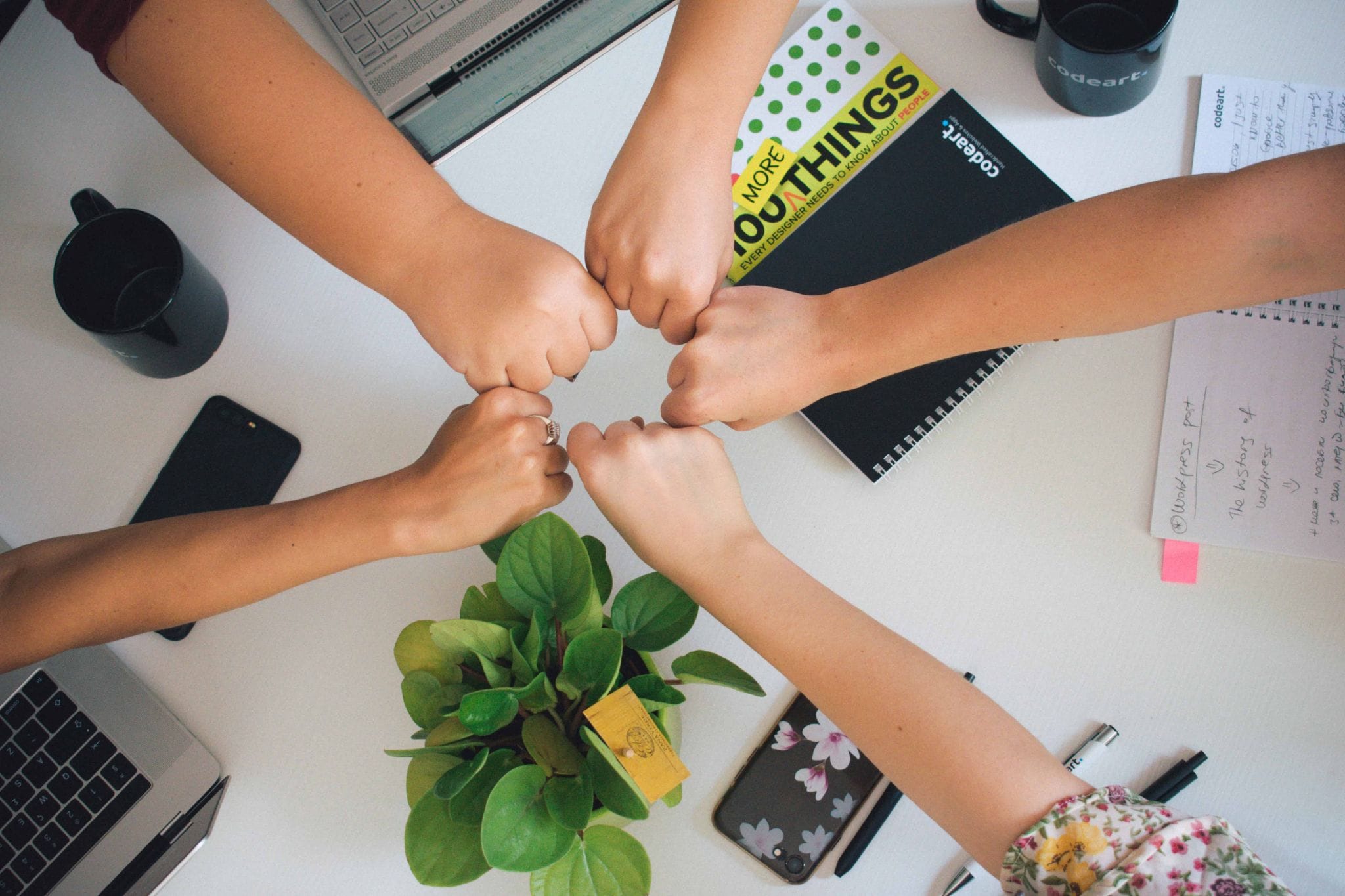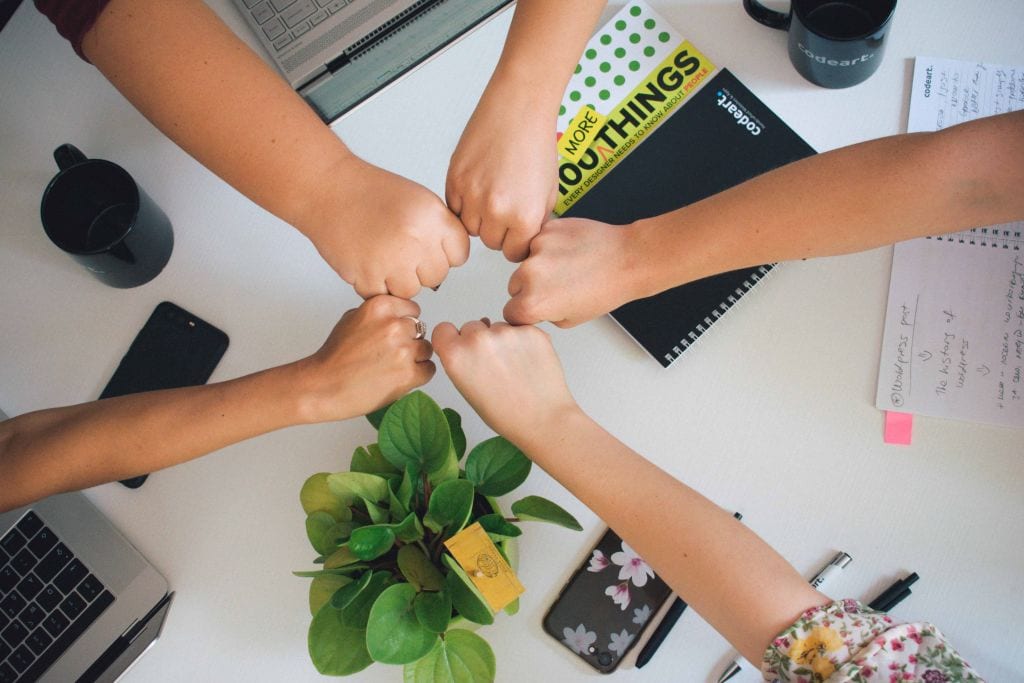 SOME HELPFUL TIPS WHEN PLANNING A BUSINESS RETREAT
1. PLAN AHEAD
Timing is everything. For example, for some companies, the first week of the month isn't good for finance, and the last week of the month isn't good for sales. Also, staff may want to take annual leave, extended leave or parental leave. As such, it's a good idea to plan a few months ahead of your business retreat.
2. can you do it yourself or do you outsource?
To organise and execute your company's team building retreat is a lot of work. Though there can be a lot of fun involved to come up with team meeting ideas, it can be exhausting and seem like another full-time job to plan. If you don't have the resources internally, consider team building companies like Life Trek Enterprise which can help with all the research, planning, logistics, team building activities and even on-site staffing of your team building retreat.
3. costing
Team building retreats don't have to break the bank. When setting the budget, consider your company's size and where you want to go. If it's the first time, start small – maybe a day outing will suffice. If you are planning a 3 or 4-day business retreat that involves flying to the destination, consider going during the low season.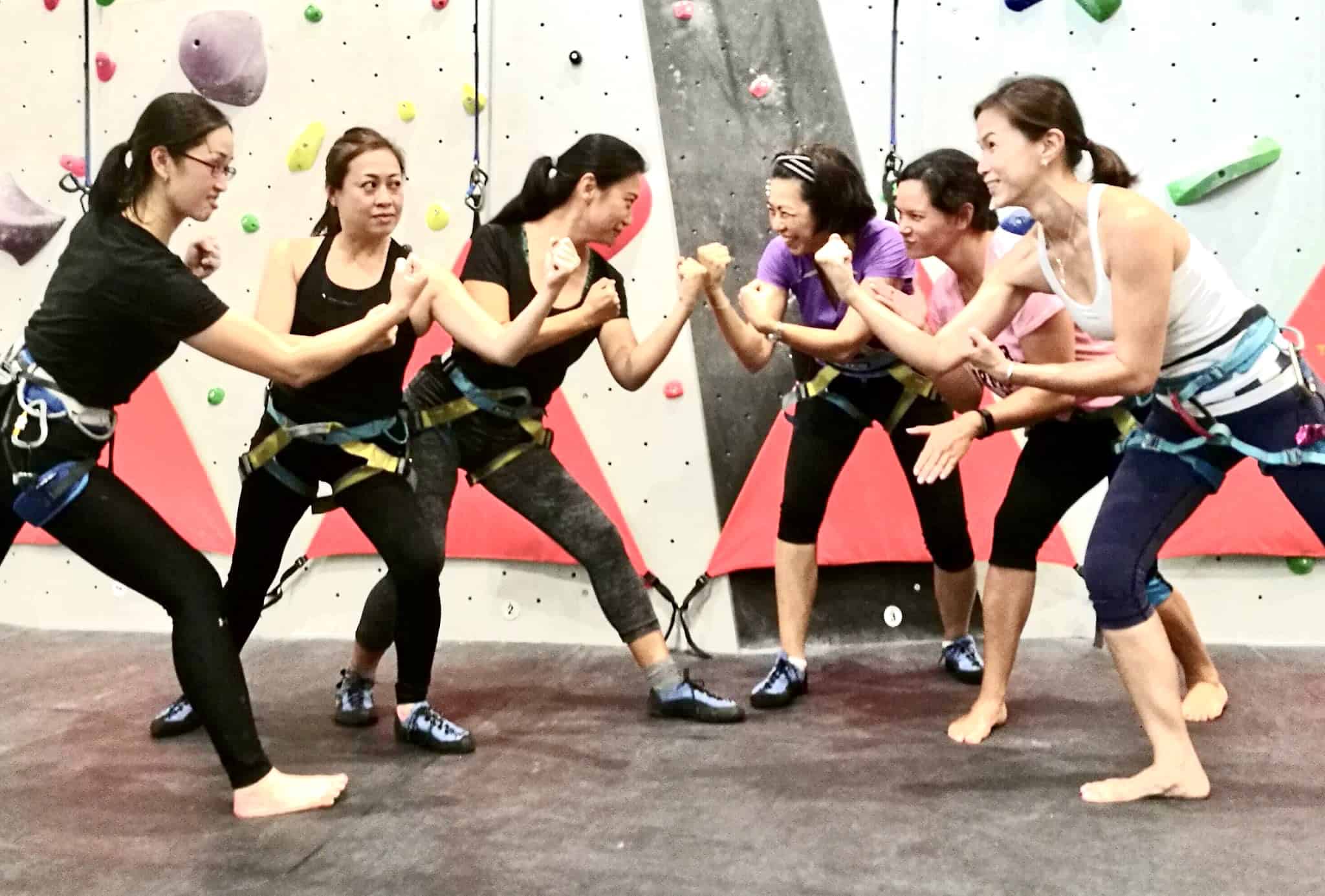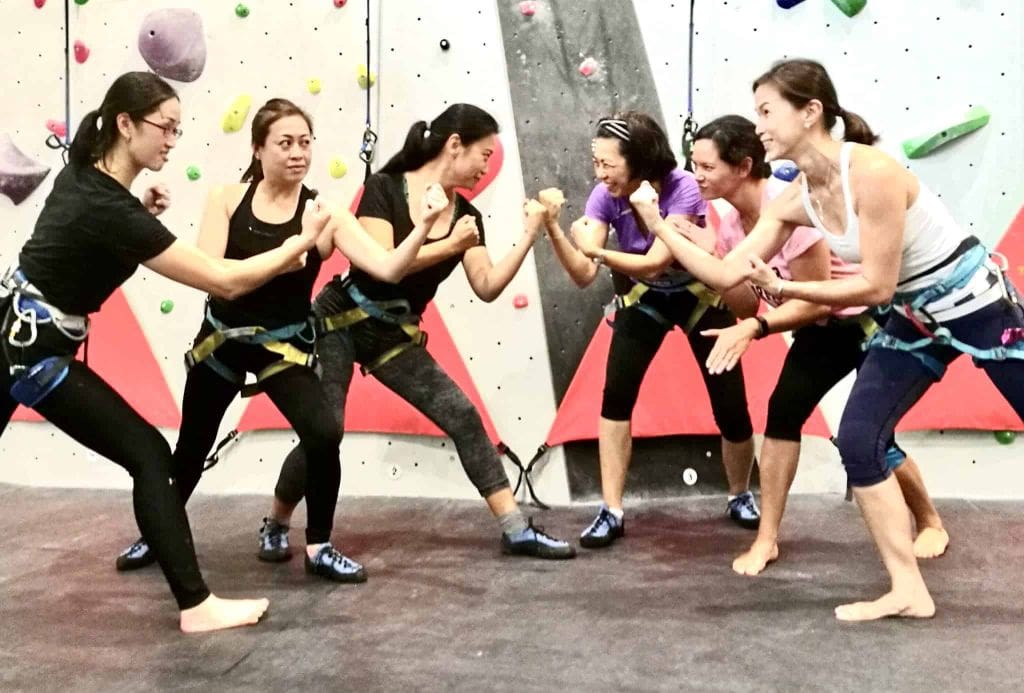 5 UNIQUE LOCATIONS FOR YOUR NEXT BUSINESS RETREAT
1. Banjaran Hotsprings Retreat
For a luxe business retreat amidst majestic limestone hills, tropical rainforests and geothermal hot springs, there's The Banjaran Hotsprings Retreat, an award-winning sanctuary just 15 minutes from Ipoh and a 2-hour drive from Kuala Lumpur.
Leave everything in the expert hands of The Banjaran team who can help to fully customize your team building retreat itinerary, from menus to health and wellness activities.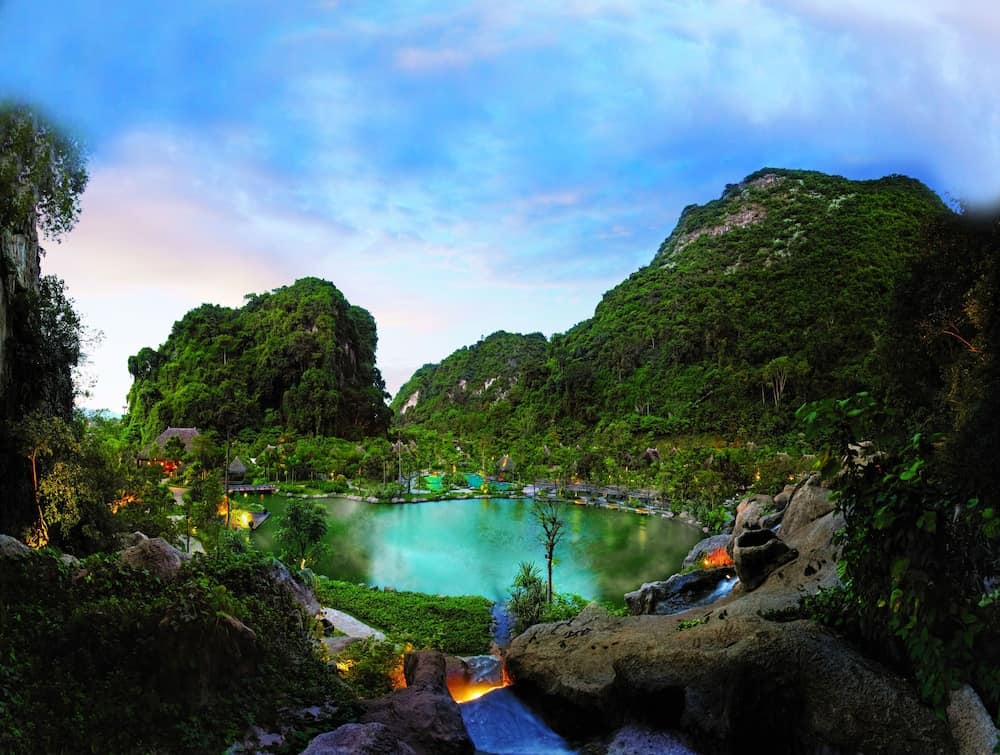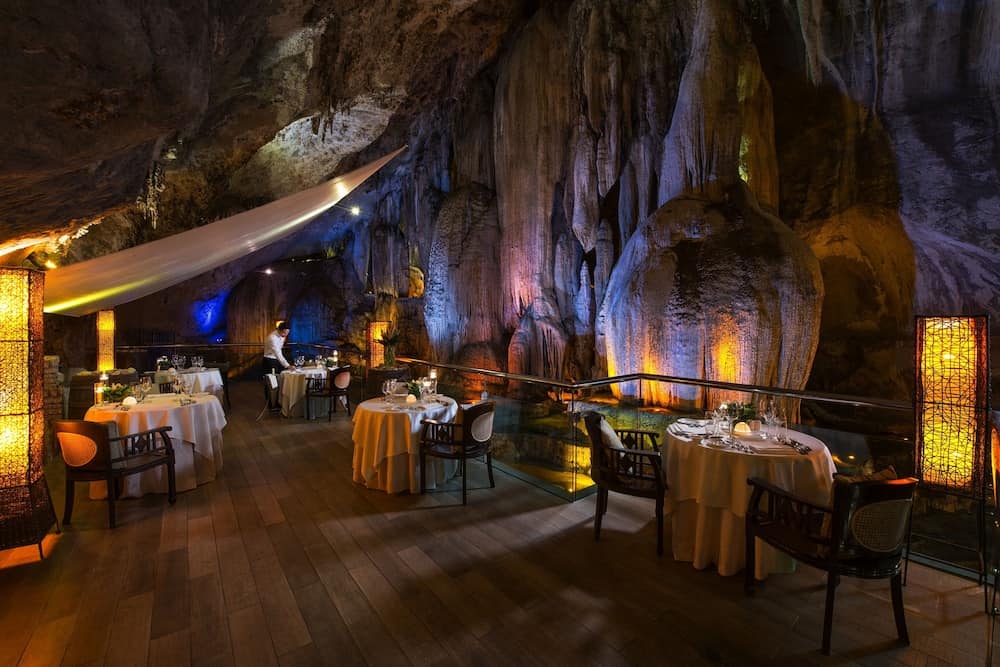 2. EASTERN & ORIENTAL HOTEL (E&O), PENANG
For British colonial charm, nowhere beats the E&O Hotel in the heart of Georgetown, Penang established in 1885.
Fully equipped for any type of team building retreat, E&O's Grand Ballroom can comfortably seat 400, complete with a full stage, royal boxes and gallery. There are 5 function suites that can accommodate groups of 15 to 180 people. The Victory Annexe has the 300-seating capacity Macalister Ballroom and 5 function suites that can be tailored to accommodate between 20 to 600 people. ( Capacities would differ now due to Covid-19 so do reconfirm beforehand).

3. SEHIJAU@CENANG, LANGKAWI
For a budget-friendly business retreat, there's the newly established (since 2021) Sehijau@Cenang in Pantai Cenang, Langkawi. Set amidst paddy fields and just a 5-minute walk to Cenang Beach, there are 30 rooms and an on-site eatery, Rao's Banana Leaf.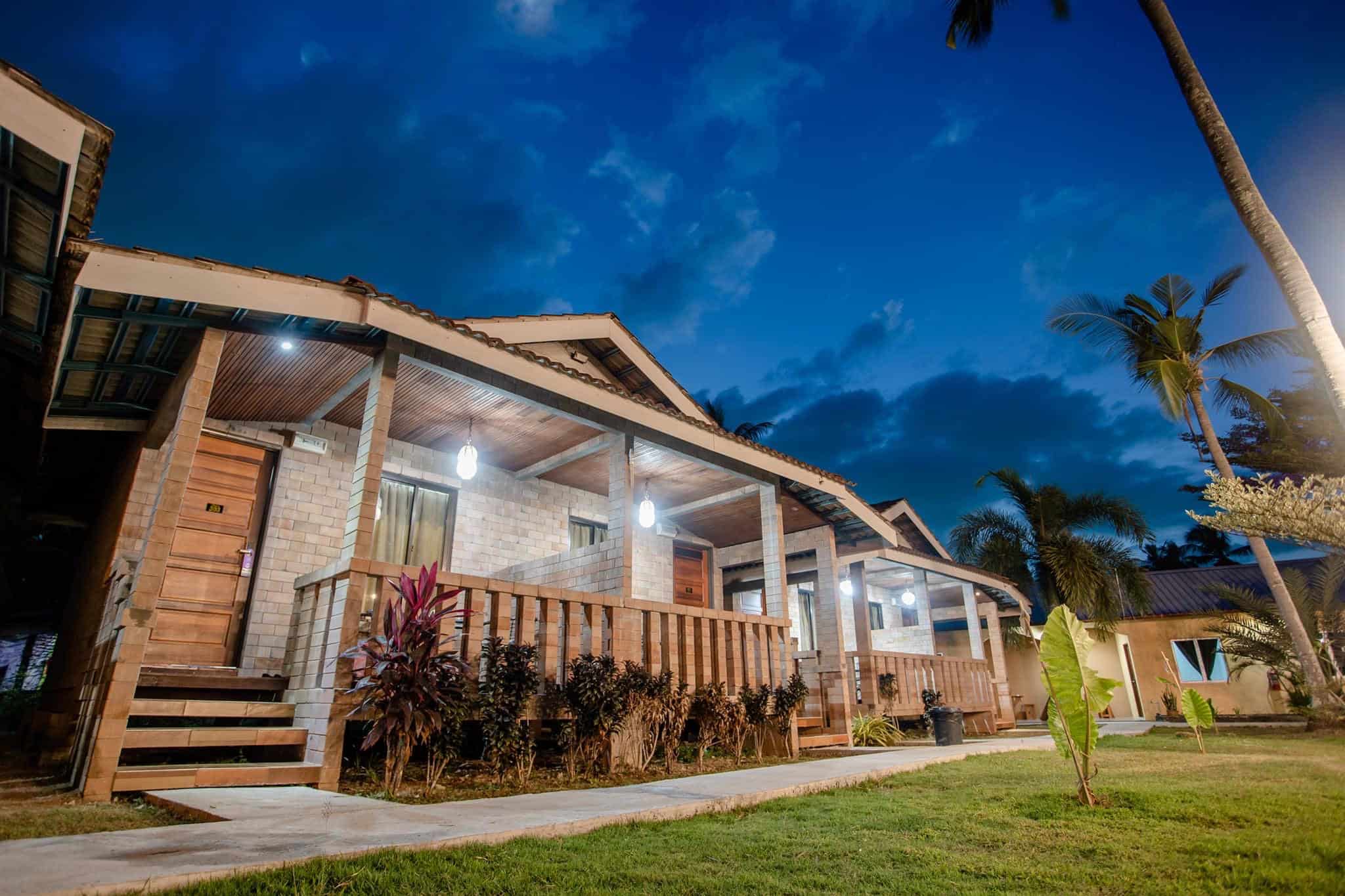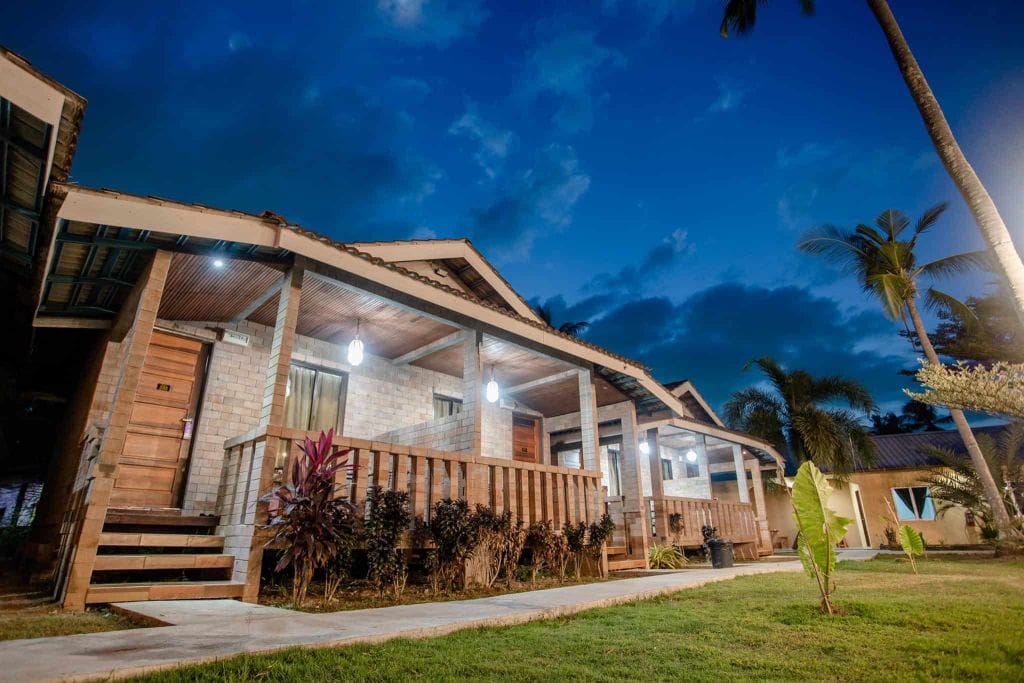 The friendly team at Sehijau@Cenang can help to arrange visits to the island's attractions as part of your business retreat
4. THE RUBBER ESCAPE, MELAKA
The Rubber Escape is a cosy and peaceful venue for a team building retreat set in the rubber plantations of Melaka, just 30 minutes away from Jonker Street.
There's an outdoor pool, infinity swimming pool and even karaoke for those who are inclined. You can include a team building activity to the newly opened Skytrex Melaka.

5. FAR, FAR AWAY IN HULU LANGAT
For a more casual team building retreat, you can opt to rent out an entire villa such as Far Far Away located in Hulu Langat. This beautiful retreat is nestled by the Sungai Congkak Recreational Forest and is only an hour away from Kuala Lumpur. Far Far away can accommodate up to 20 people and has its own private pool.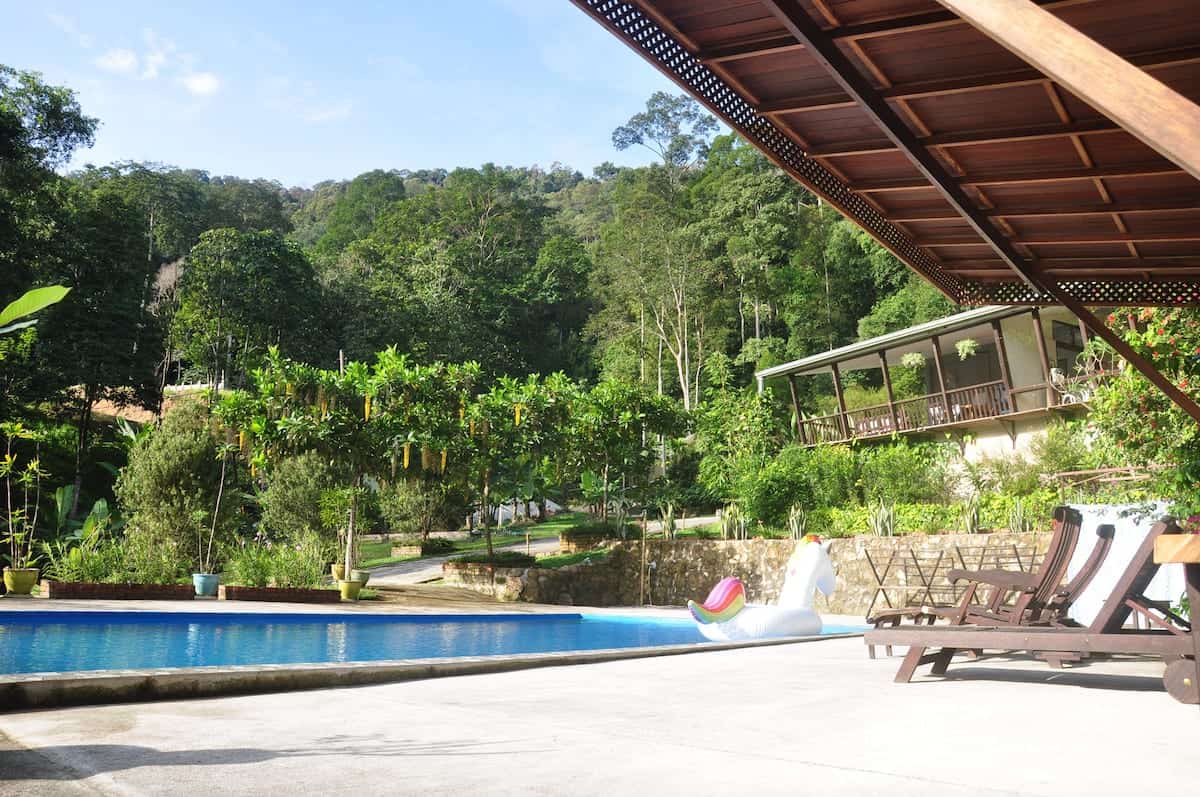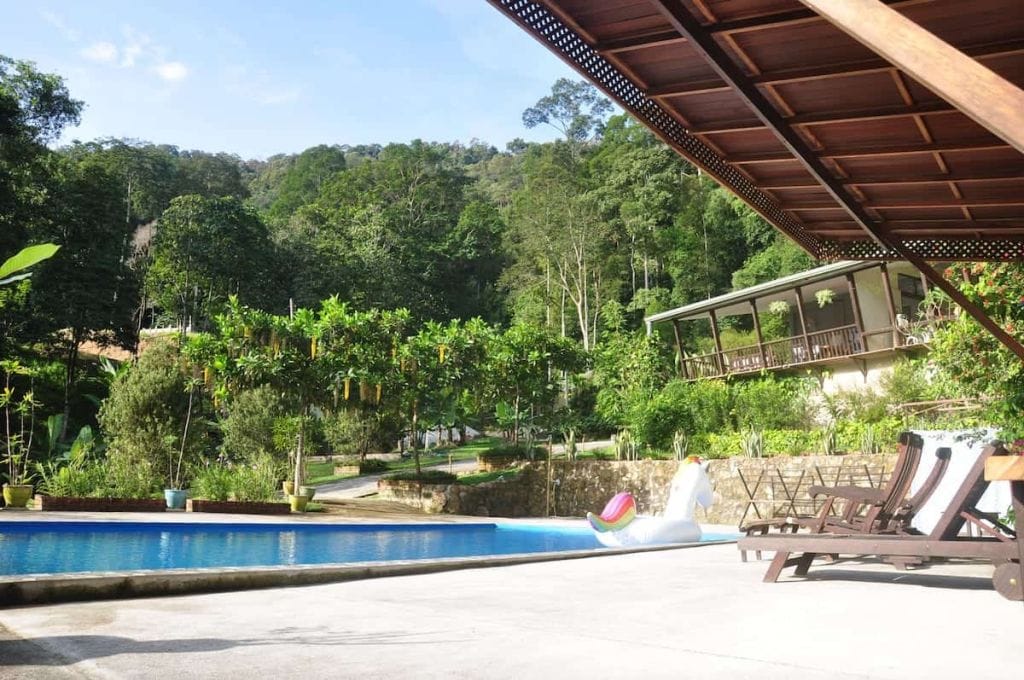 JUST A DAY TRIP? HERE ARE 5 IDEAS FOR TEAM BUILDING ACTIVITIES.
1. Go to a comedy club together
As they say, laughter is the best medicine. Inject endorphins into your team building activity by arranging a night out with dinner, drinks and a comedy show. You may even find a venue and stand-up comedian who can offer a customized show. There's nothing better than laughing together – well, yes there is – laughing at the boss's expense if the comedian chooses to single him/her out for some special attention.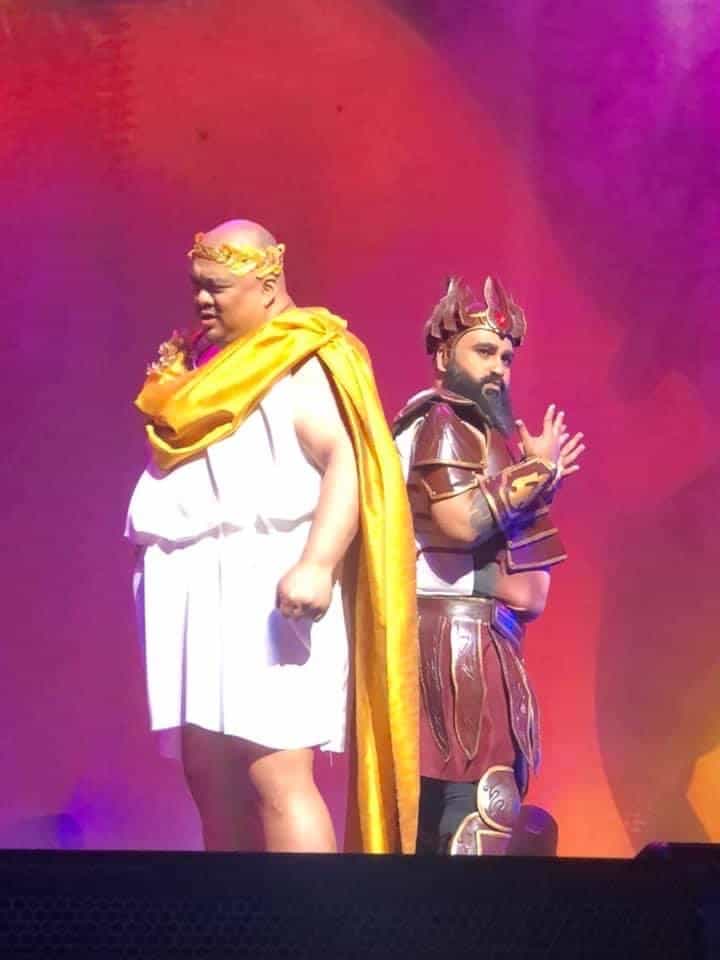 2. Go skating with your team
Going roller skating together (ice-skating is another cool option) is a great team building activity as it gives people something to do whilst also facilitating socialising and a shared experience. Gliding on a smooth surface brings out the delight in almost everyone while bumping into each other or falling down could bring on a good laugh. But please be careful not to hurt yourself.
Skate jam – Up the joy factor by putting together a playlist of your team's favourite songs – imagine your team's favourite K-pop song being played whilst skating in a neon-lit rink. Best bonding session ever!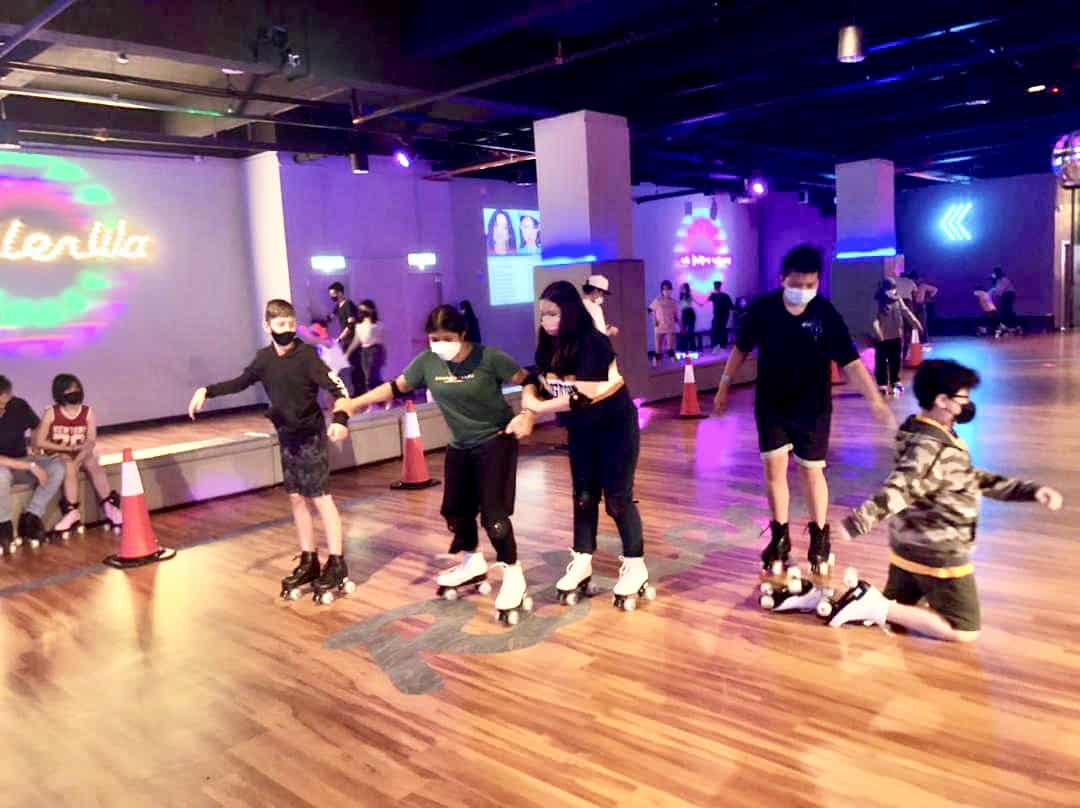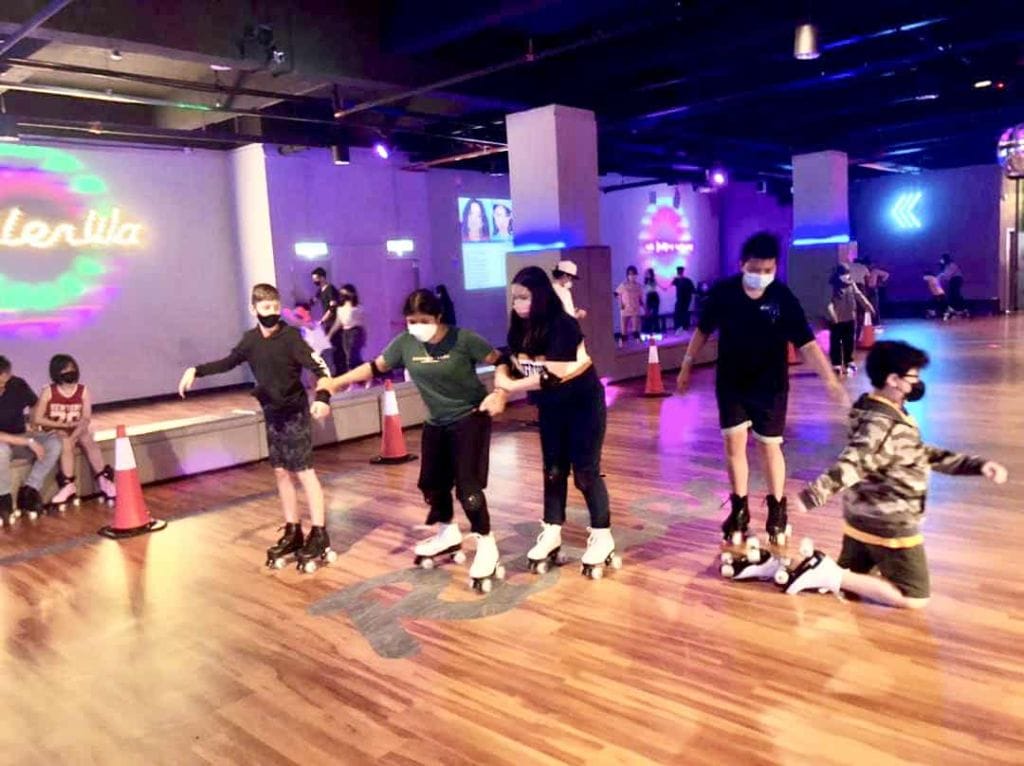 3. Give back together – Do CSR as a team
Have your staff vote on their favourite charity and arrange a volunteer day at the organization. You could serve up meals for the homeless, help flood victims, organise activities at an old folks home or orphanage, help out at an animal shelter or clean up a local park. Whatever the activity, it is less important than the satisfaction your team will experience knowing that they have helped others.
Pertiwi Soup Kitchen, The Lost Food Project, SPCA and PAWS are just some of the organizations that you can contribute to as part of your team building activity.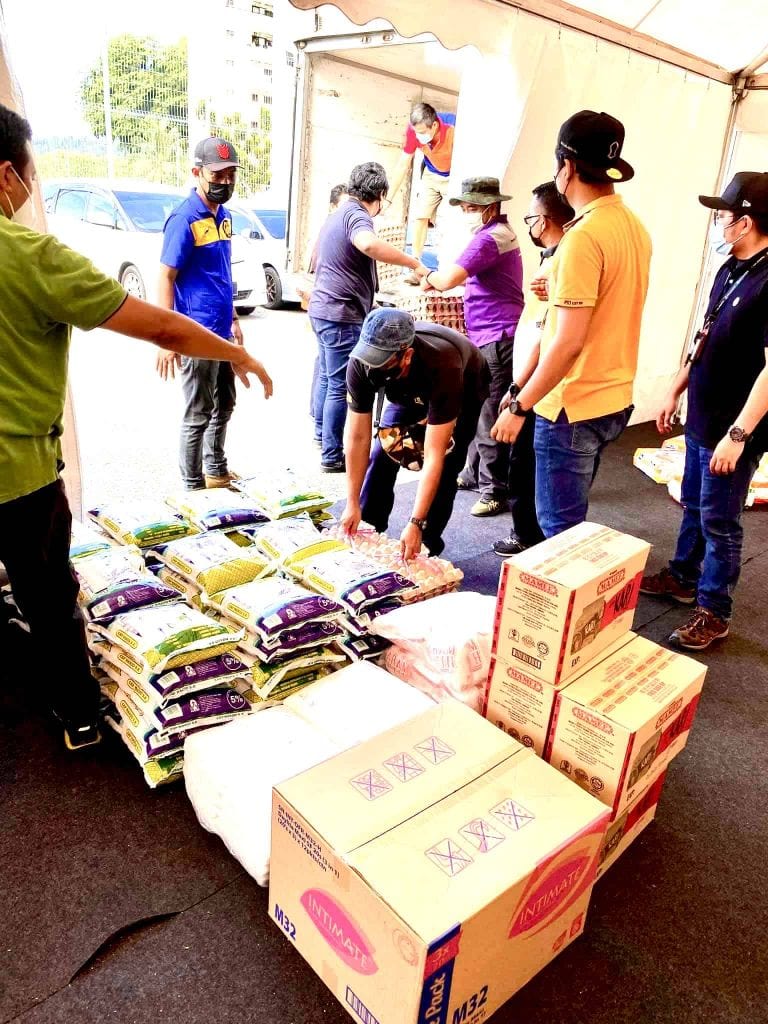 4. sip and paint as a team
No experience with an easel and brush is necessary at a Sip & Paint event, as you enjoy your favourite beverage whilst relaxing and painting.
When the event wraps up, proudly display each work of team building art in the break room or in common areas of your workspace.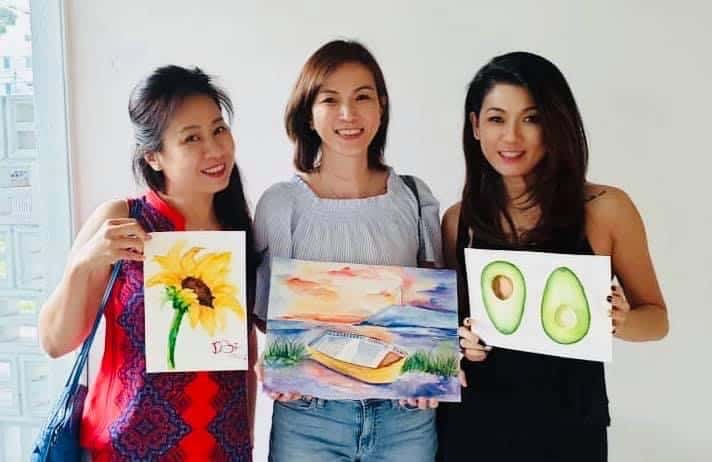 5. Enjoy A Day At A Theme Park Together
With the plethora of indoor/outdoor theme parks these days, this makes for an easy and great choice as a team building day out. There's everything from trampolining, rock climbing, zip-lining, obstacle courses, ropes courses and much much more. All designed for a really fun day out, and to take your team out of their natural element and comfort zone.
Check out Jump Street Trampoline, Escape Theme Park in Paradigm Mall, Sunway Lagoon Theme Park, Beast Park at Jumpa, Sungei Wang, District 21 in Putrajaya and Superpark Malaysia at Avenue K.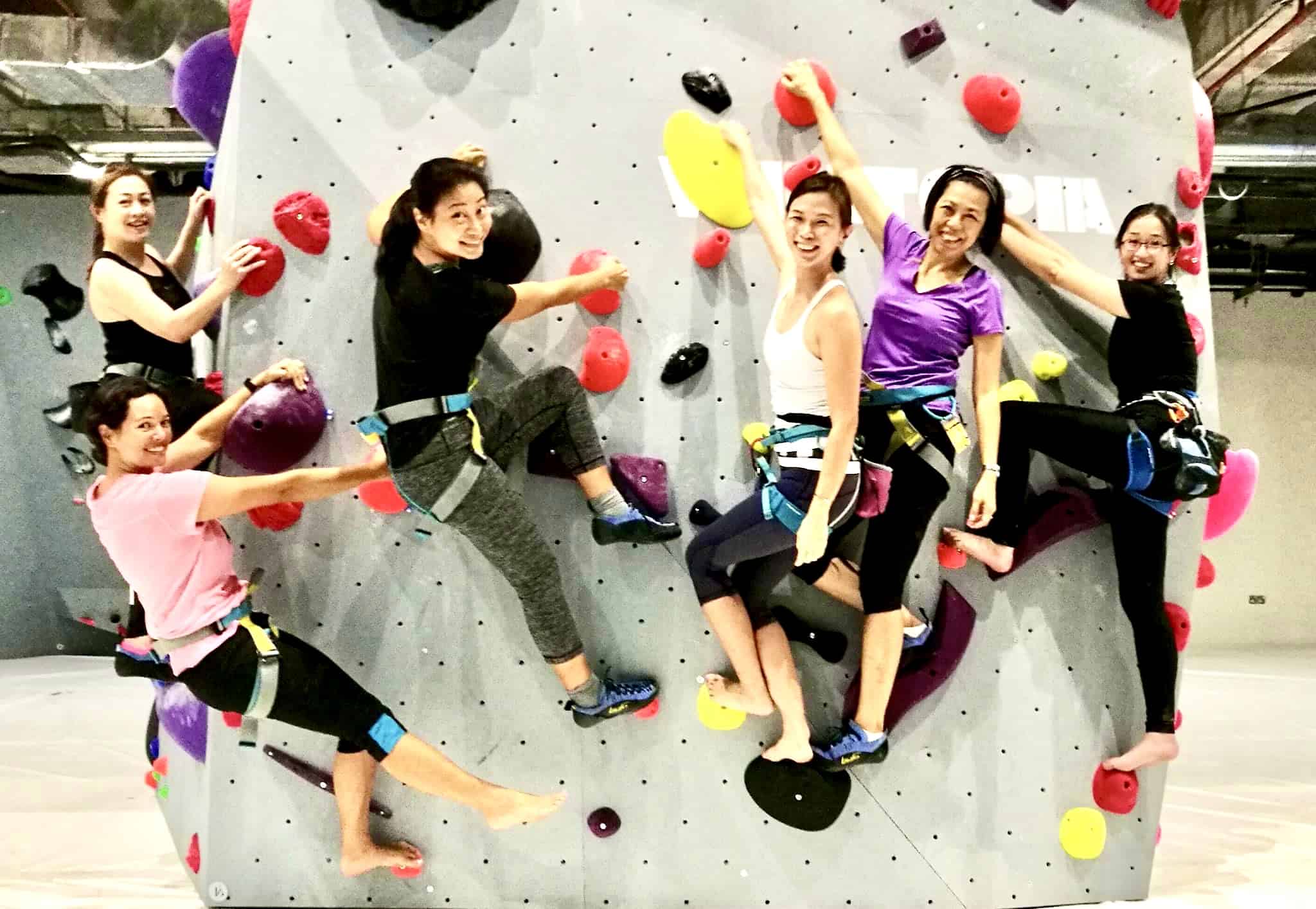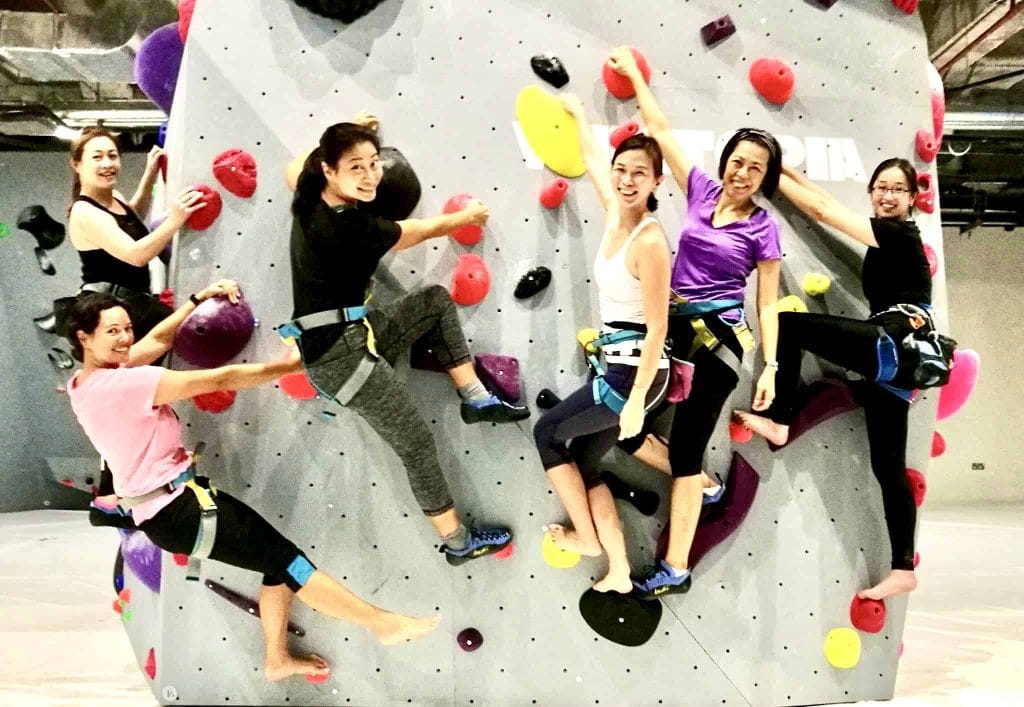 Before you leave, you may want to check out these Holiday Tours & Travel articles:
PLANNING AN AWESOME HOLIDAY?
LET US HELP, REACH OUT TO US AT +603 2303 9100 OR