Crisp and clear water, bountiful limestone hills (albeit sadly depleted now), fat crunchy taugeh and pretty, fair-skinned girls might be some of the things that come to mind when one mentions Ipoh.
NOT YOUR TYPICAL IPOH ATTRACTION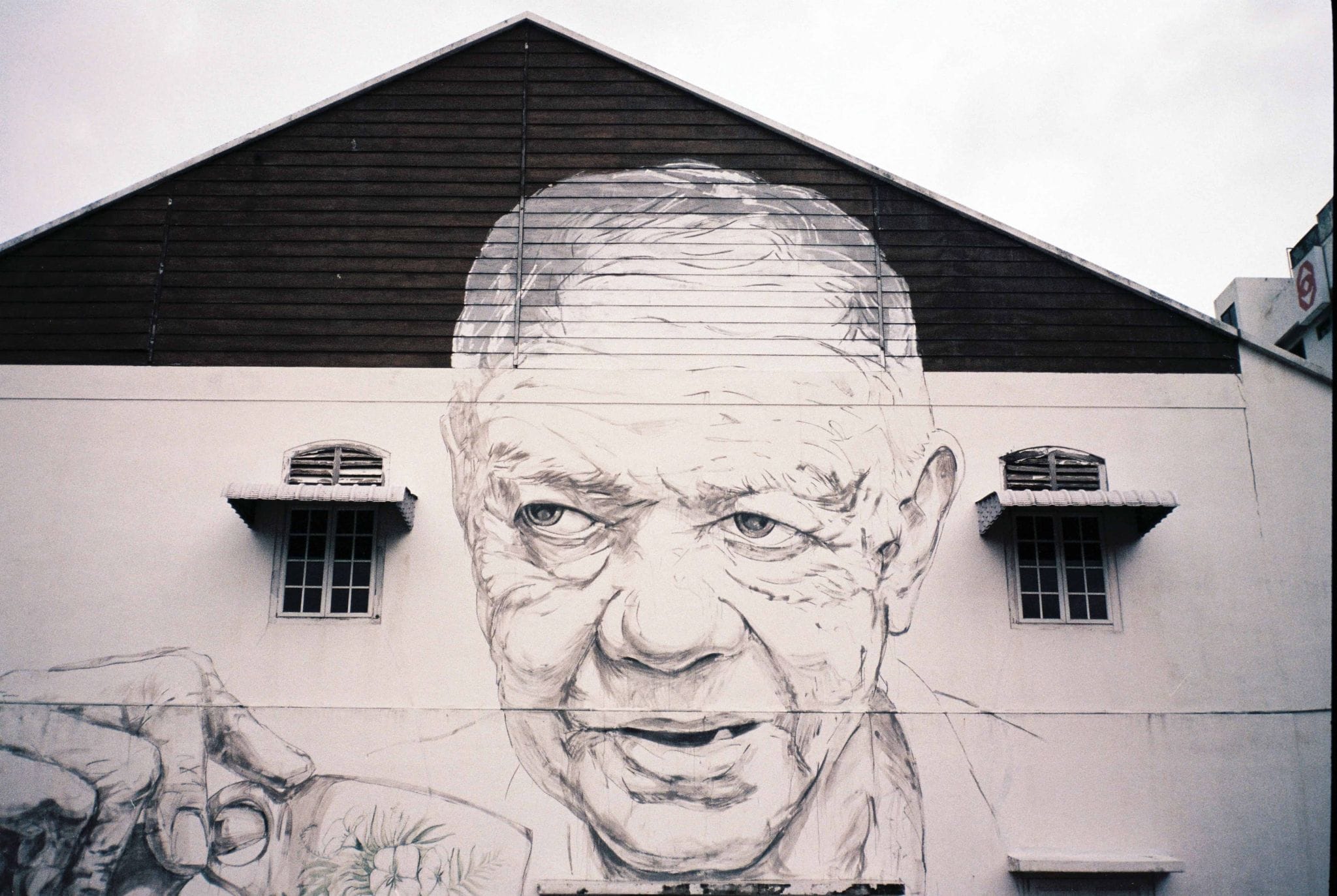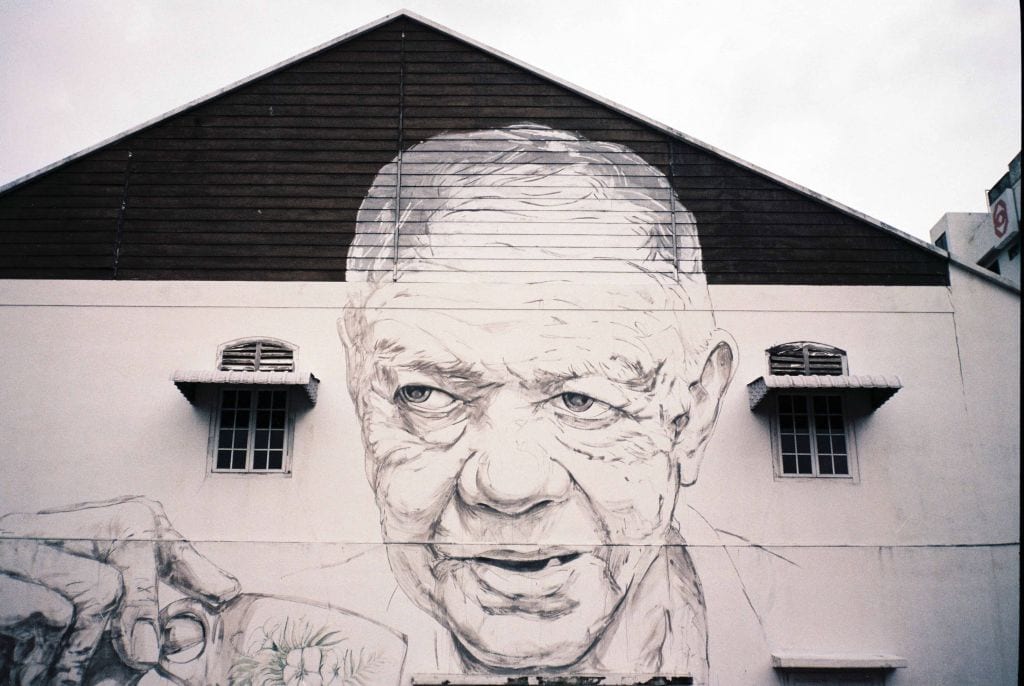 Read on to find out what to do in Ipoh — from the views of a local.
A day trip would definitely not be enough to immerse yourself in a comprehensive Ipoh experience. So you will want to stay overnight in the capital of Perak.
WHERE TO STAY
Back in the day, the mainstay for local or international tourists or visitors were limited to 2 star to 3 star hotels. Nowadays, with the influx of tourists, there are many options that range from affordable budget hotels, quirky boutique hotels, chic homestays and 5-star luxury accommodations. One is spoilt for choice!
One of the best place and the most luxurious place is the famous Banjaran Hotsprings Retreat.  This retreat offers exquisite and romantic villa-style accommodation complete with naturally heated swimming pools, geothermal hot springs, an eco-friendly spa, and a steam cave. Visitors can definitely immerse in the rejuvenation of their body and mind here.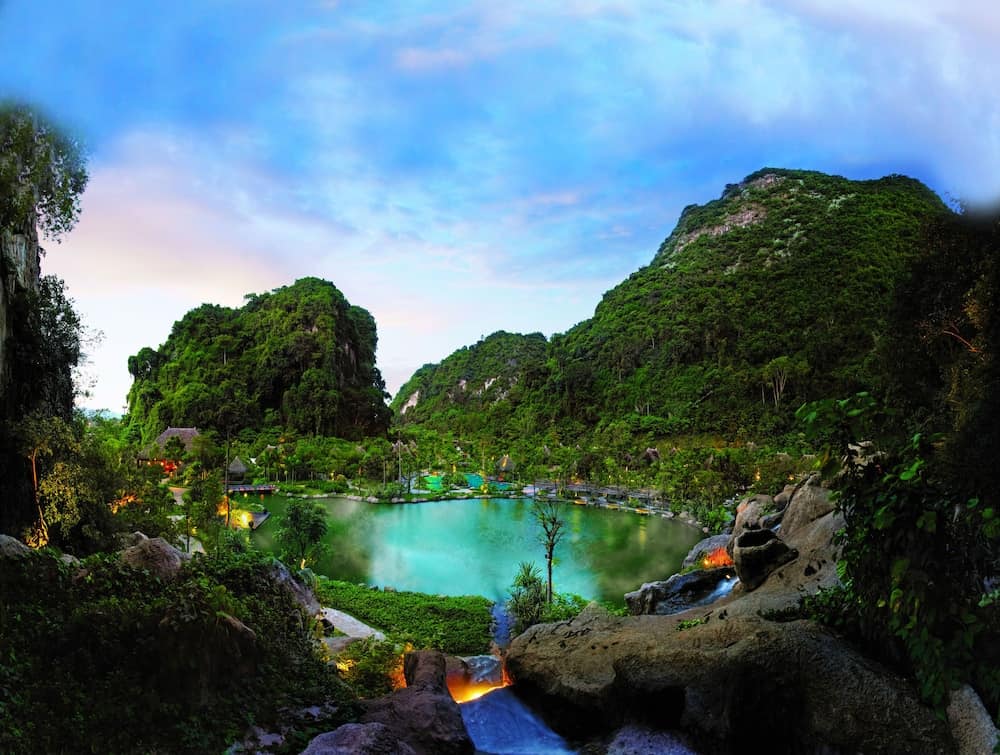 Do not forget to wine and dine in your finest attire at the Jeff Cellar, one of the 5 most magnificent bars in the world by CNN Greece in 2018. A dining experience awaits in the depths of a cool cave chamber cellar.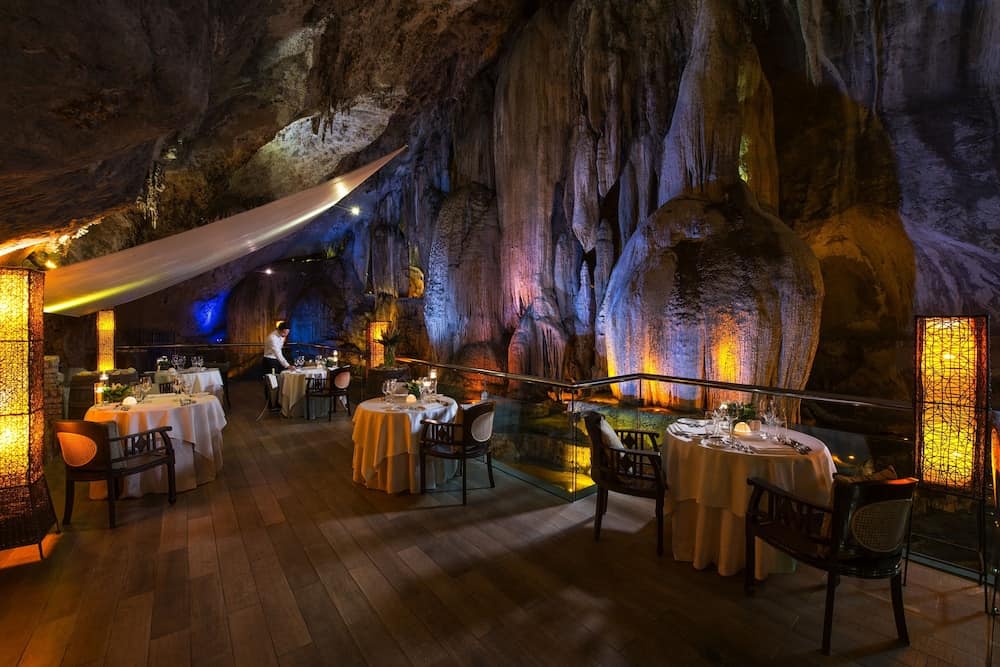 The Banjaran Hotsprings Retreat, nestled within luscious greens, is easily accessible as it is only a 15-to-20-minute drive from Ipoh city.
The Lost World of Tambun is a place for families looking for some fun. This engrossing theme park and hotel is a stone's throw away from Ipoh city.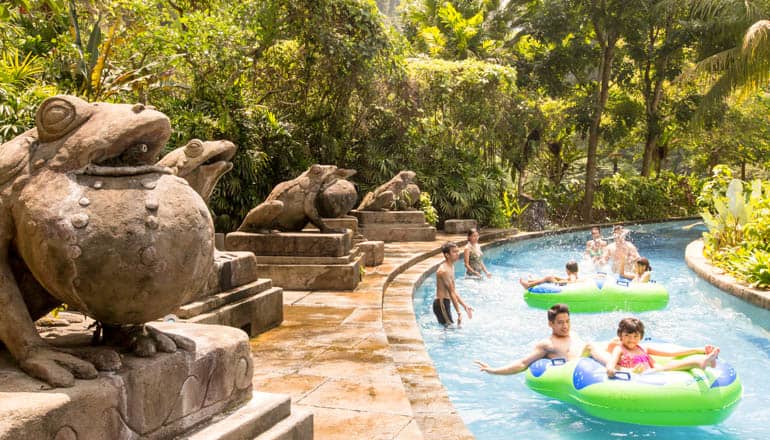 For larger groups, a homestay might just be the thing for you. There are many to choose from. Houses turned homestays such as Pause Ipoh, Canning 33 to apartments/suites such as Grayhaus Soho and Octagon Suite 1 are popular affordable options.
Note: Remember to book in advance as some of these homestays are popular and usually booked out on weekends and during the holiday season.
THINGS TO DO IN IPOH DURING THE DAY
1. visit the Natural Attractions in Ipoh
Temples in Ipoh
Ipoh, famed for its iconic limestone cave formations and are home to famous 'tong' (i.e. temples) such as Kek Look Tong, Ling Sen Tong, Sam Poh Tong, Perak Tong, Kwan Yin Tong. With its architectural splendor surrounded by religious relics and statues and perfectly manicured landscapes, each temple has  its own mystery and charm. You would be assured of an experience that leaves you with memories of magnificence and beauty.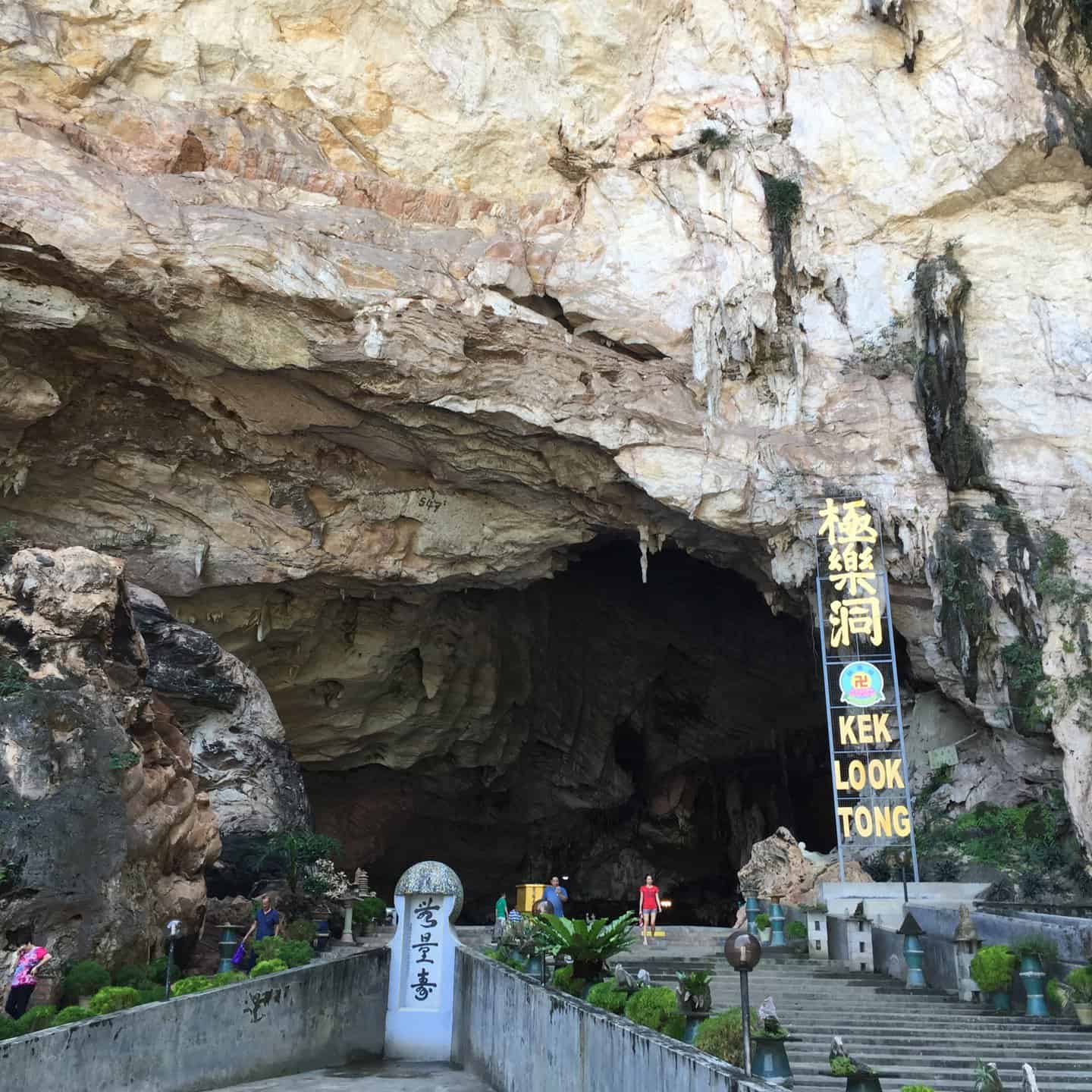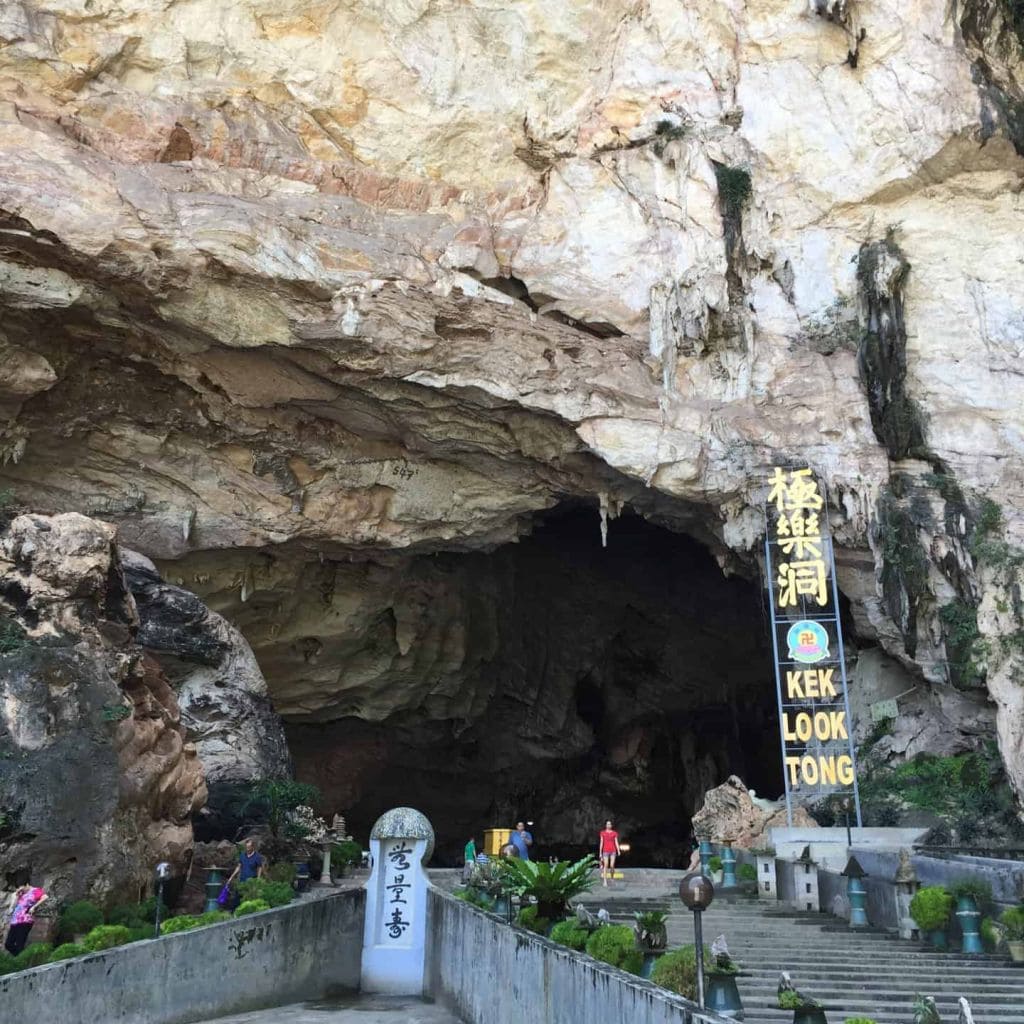 Qing Xin Ling Leisure & Cultural Village
Qing Xin Ling Leisure & Cultural Village is a place that brings you back in time. Literally translated as "serene hill", this village surrounds a beautiful lake and overlooks the famous limestone hills of Ipoh. One can cycle around the village, feed the fishes or just admire the antiques and paraphernalia dating as far back as the 1960's.
Note: The price of admission is RM10 per person (kids below the age of 7 enter for free). Tickets are not sold at the entrance. You have to purchase your ticket at Syarikat Perabot Kota before your trip. There is also a daily visitor quota.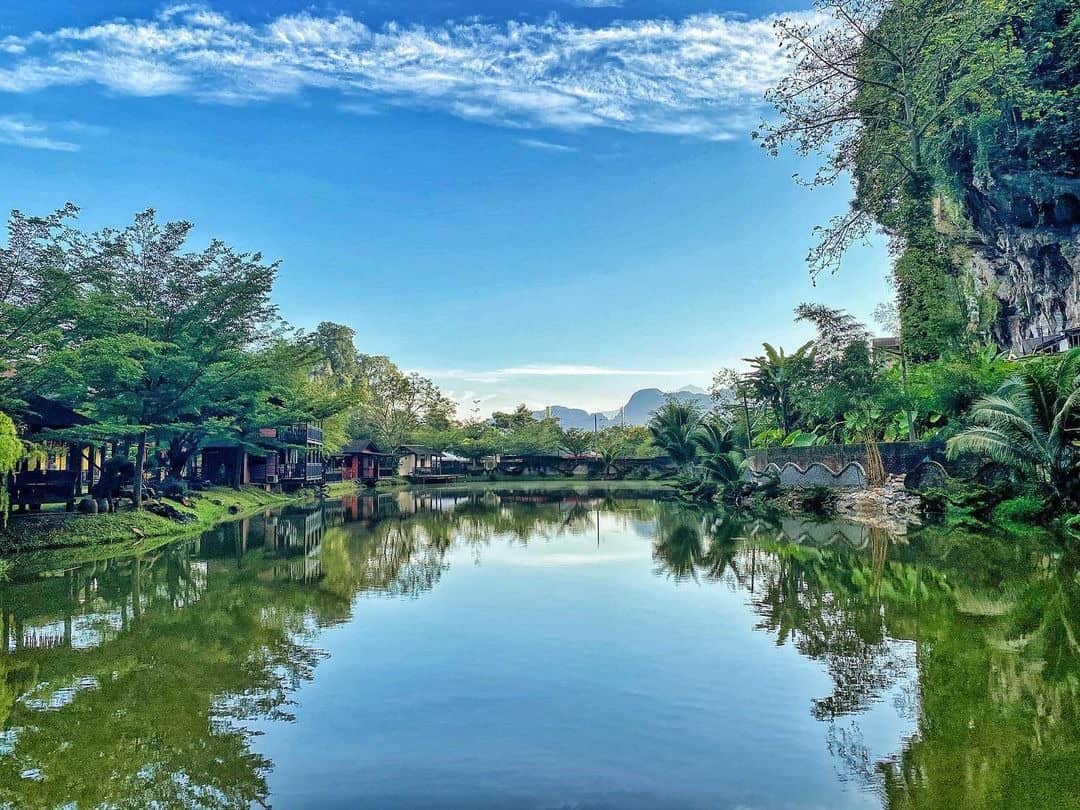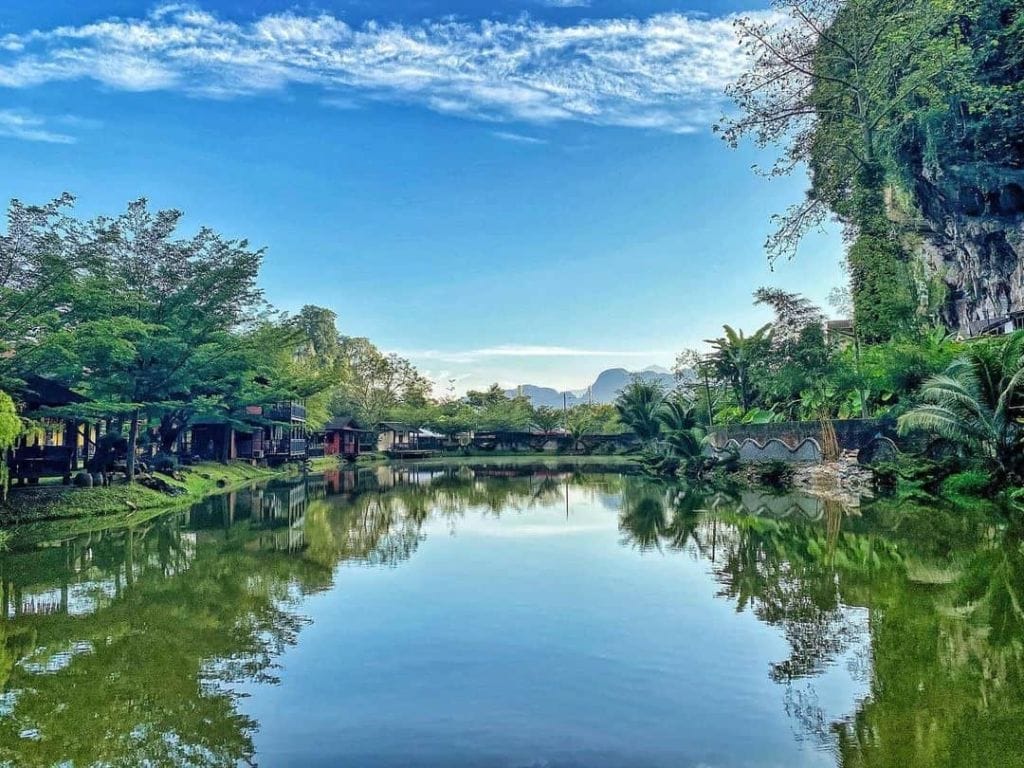 Located near the Qing Xin Ling Leisure & Cultural Village is another natural beauty. This is the famed Tasik Cermin (Mirror Lake), also known as the "Guilin of Malaysia". It is sadly closed to visitors now and there is no news of when it will reopen.
2. Walk Around and Appreciate Historical Sites in Ipoh
There are numerous historical places to visit in Ipoh city. If you are driving, make pit-stops in these places between your food and shopping forays and you will be leaving with a deeper appreciation of this city.
Alternatively, you can explore old Ipoh on foot by following the Ipoh Heritage Trail walk either guided or on your own. The heritage walk is about 6.5km long and would take about 2 hours to complete. You can pick up the heritage trail maps at the city's tourist information centre.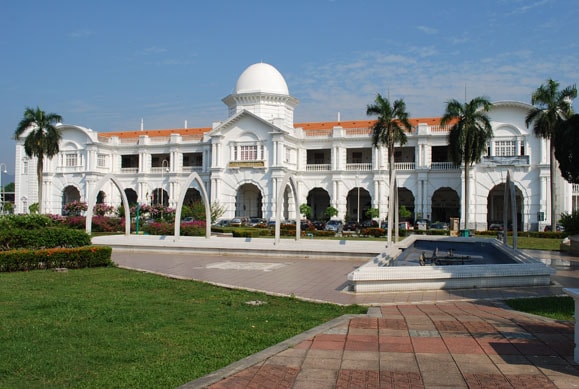 The Heritage trail walk set out from the iconic Ipoh Railway Station, this trail takes you across memorable sites such as the Birch Memorial, Padang Ipoh (Ipoh Field) and the High Court. You will develop a newfound appreciation for its colonial-era architecture along the way. Soak in the sights where the old town meets the new.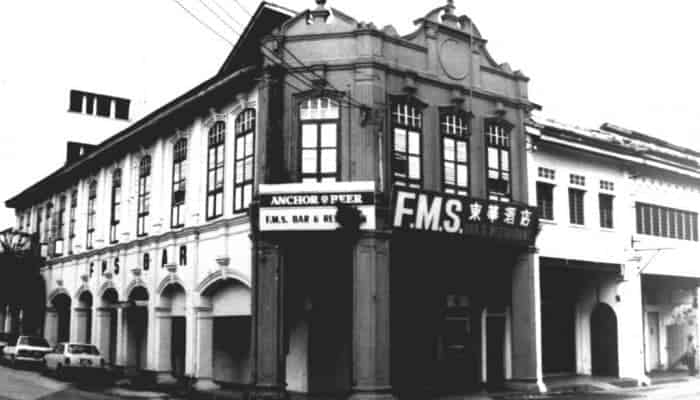 During the heritage trail walk, you are likely to  get hungry. Head to what is believed to be the country's oldest bar and restaurant, Durbar at FMS (previously known as FMS).
Durbar at FMS still retains a nostalgic bar and restaurant setting. Signature classic dishes include Hainanese chicken chop laden with gravy, baked stuff crab, classic chicken mornay, classic oxtail soup and Inchi Kabin chicken. These dishes are not commonly found in other restaurant menus.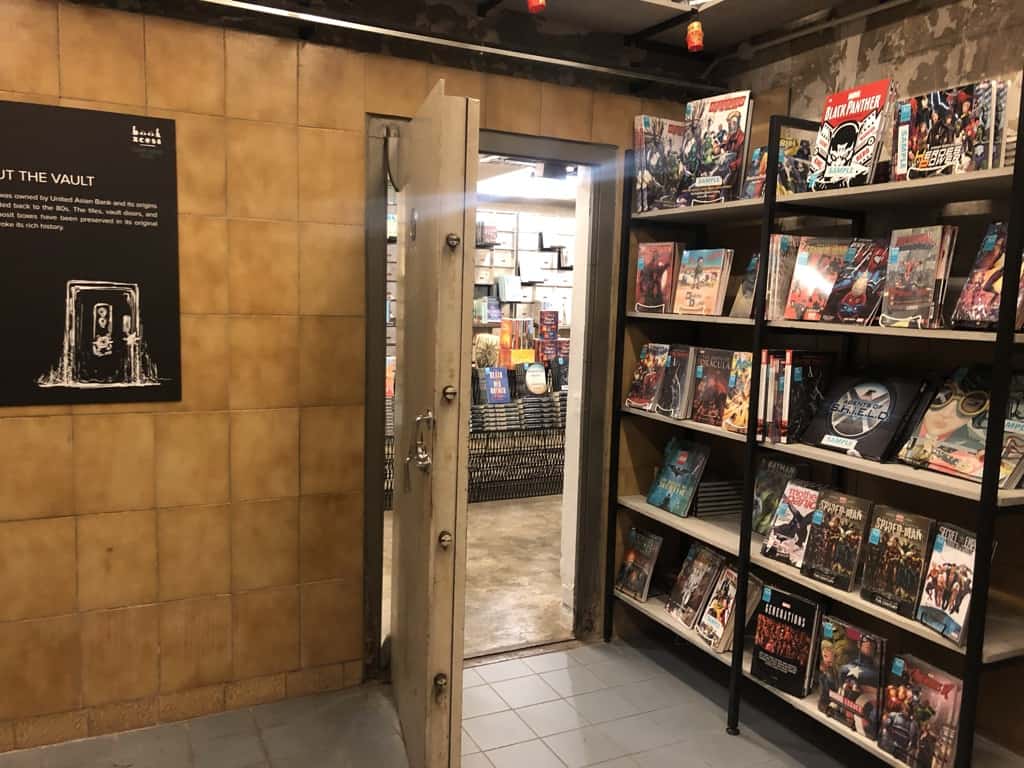 The heritage trails walk has a spot for bibliophiles. This is BookXcess, which is also the home of the "Yasmin Ahmad" newseum. Book lovers would have a field day exploring the former bank vault turned bookstore.
The walk ends at another crowd favourite, Concubine Lane. Here, you can admire the creative street art, shop for knick knacks, toys and  school coffee teacups as well as eat to your heart's delight!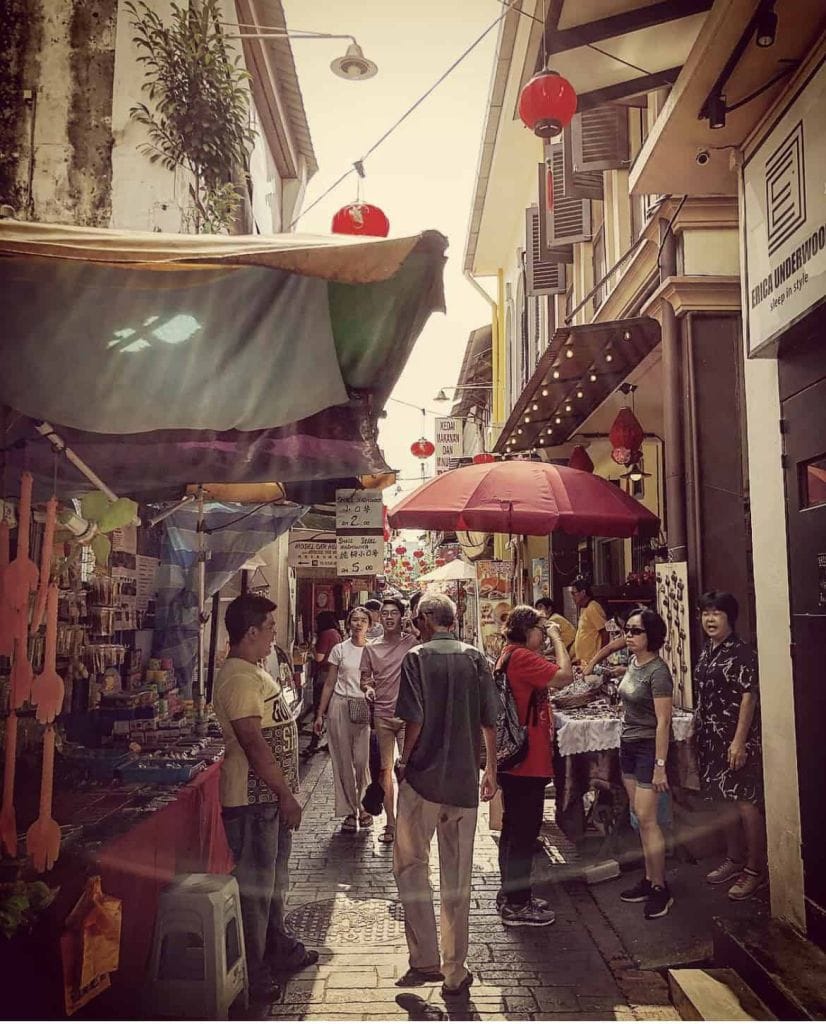 Note: This guided tour is free of charge. Just show up in front of the Ipoh Railway Station at 8am on Saturday to join.
3. Take a Chill Pill in Instaworthy Cafes and Coffee Places
Hipsters and influencers are going to love the abundance of instagrammable cafes and stylish local coffee joints peppered around Ipoh city. Ipoh is finally catching up with its city counterparts and  numerous cafes have appeared in the recent years.
So Many Cafes, So Little Time
Take a well-earned break in popular cafes such as Patisserie Boutique, Aud's by JJ, The Happy 8 Cafe and Retreat, Jalan Theatre Coffee, Seong Man Teahouse (vegetarian/vegan cafe) located in Ipoh city.
You should also visit être Patisserie, Little Allegra Bakery, Ninety One, Six Half Coffee if you happen to be around Ipoh Garden/Canning Garden area.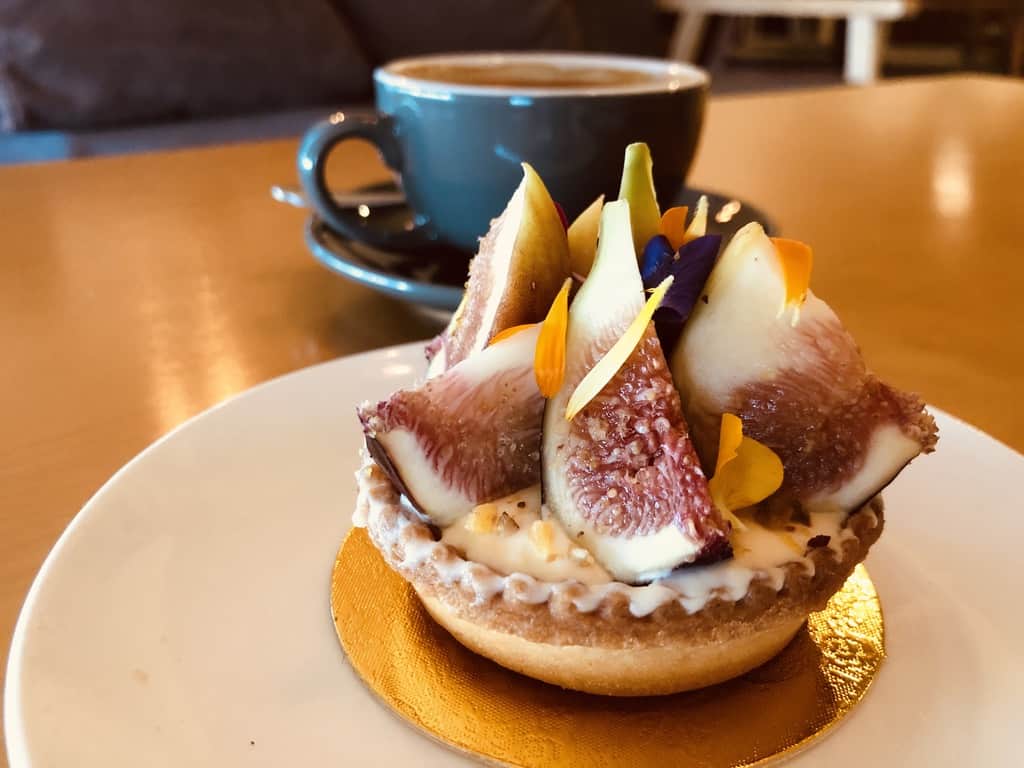 Ipoh's Art-Coffee Trend
Joining the latest trend of combining architectural art and coffee are household white coffee brands such as Chang Jiang, Nam Heong and Sun Yin Loong. From their humble origins in a local kopitiam, these coffee brands have since expanded to multi-outlets (in and out of Ipoh).
There are also  modern and eye-catching coffee places (e.g. People's Park Chang Jiang White Coffee, Red Mountain Sun Yin Loong White Coffee) that offer their take on the signature Ipoh white coffee, eggs and toast.  There are other food options to dine-in or takeaway as well as lots of architectural art within each shop to admire.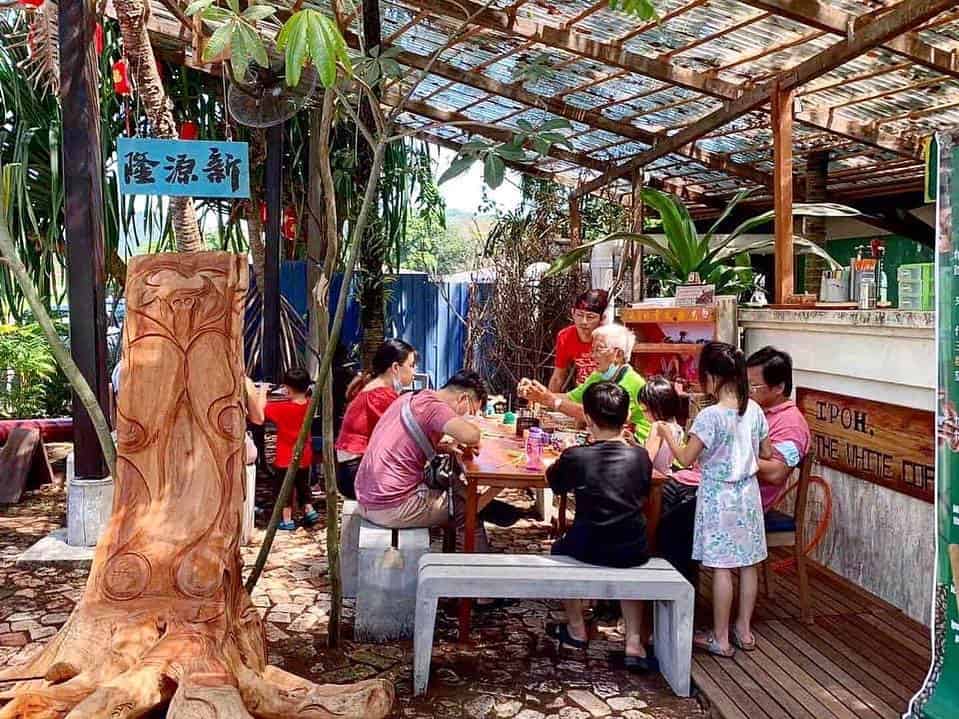 Writer's Fave: Being a self-proclaimed Ipoh white coffee purist, I believe that the best place in Ipoh for white coffee is the original Kedai Kopi Chang Jiang along Jalan Pasir Puteh.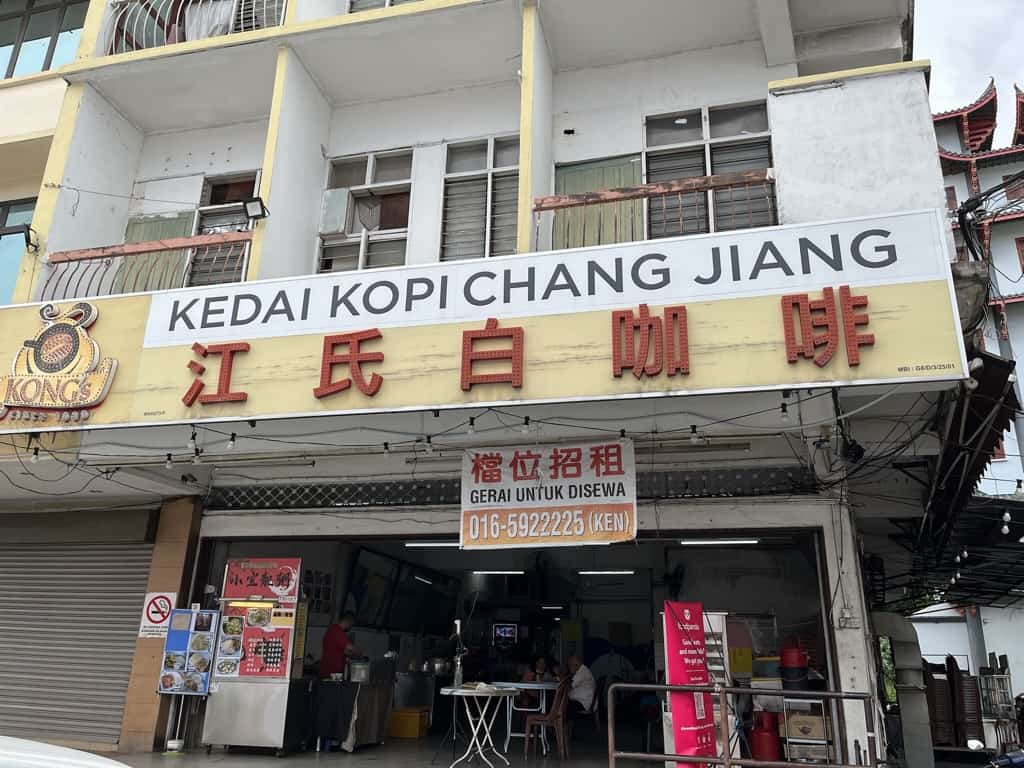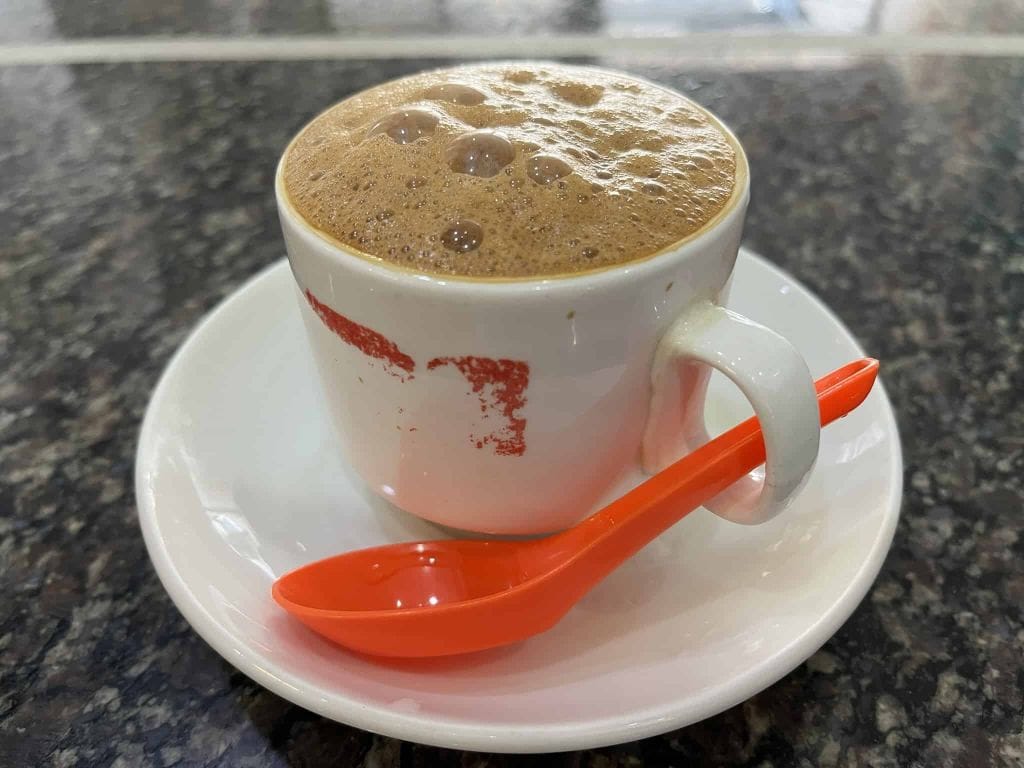 Did you know? You can get a taste of artisanal coffee (and buy their coffee beans) at a small kopitiam in Bercham. Yup, you read that right! Greatwall Coffee Roaster, located in Bercham Greatwall Kopitiam not only roast their own coffee beans but also serves all kinds of artisanal/single origin coffee at unbelievable prices (less than RM5!). This place might be off the beaten track but the detour is worth making.
Side note: Fans of Initial D (Japanese street racing manga series) will be delighted to know that there is an Initial D concept cafe, the Fujiwara Tofu Shop in Ipoh. Catch a glimpse of your favourite cars from this  anime here.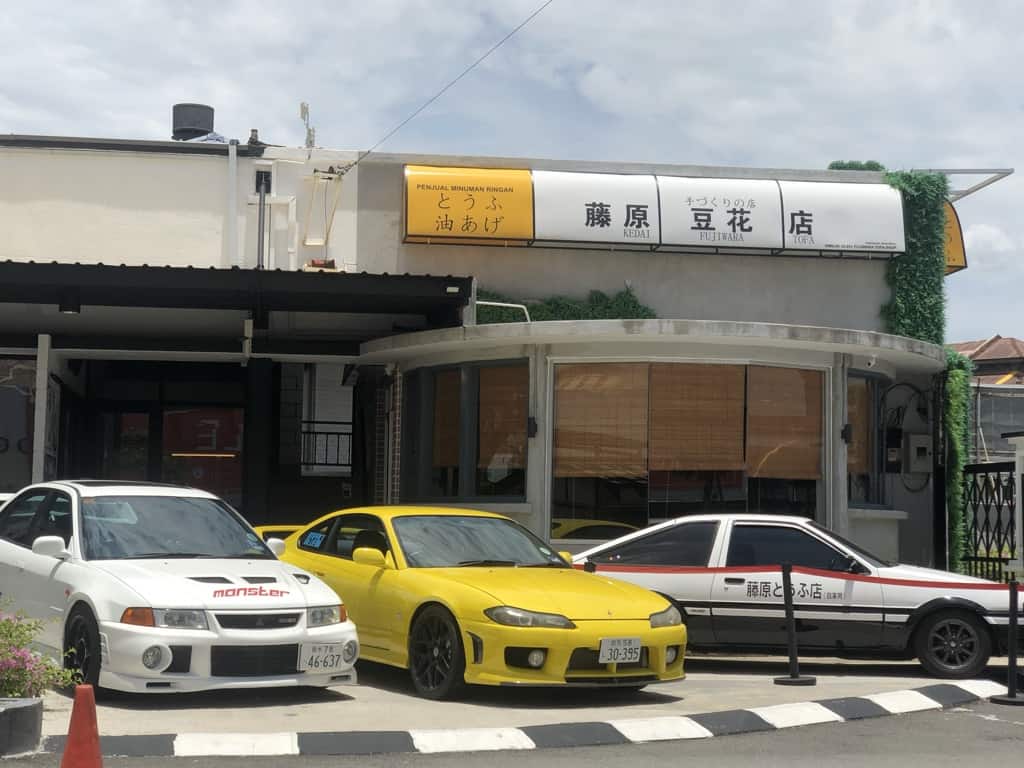 4. Savour the Delights of Local Ipoh Fare
It is true that people come to Ipoh for the food and stay for the food. Given the vast assortment of local hawker fare, one would need at least a few trips to Ipoh to be able to eat most of the local favourites.
I can never get enough of the food in Ipoh. My must-eats are sar kot liew (fried jicama fritters) and other types of yeong liew (known as yong tau foo here in KL), dim sum, curry mee, silky chee cheong fun topped with picked green chilli, sweet sauce and Ipoh-style chilli sauce (which is a bit sourish compared to other chilli sauce).
I also recommend moonlight hor fun, kai see hor fun (shredded chicken kuay teow), fish slice noodles and desserts such as egg caramel custard, egg tarts and tau foo far (soy beancurd).
Did you know? Fried jicama fritters also come in a 'round' shape but sadly, there are few places that make it  this way.
Instead of the usual tourist hotspots, why not try Yeong Liew and noodles from Let's Rock Restaurant (also known as Tai Kar Rock) on Jalan Raja Ekram, commonly known as Cowan Street (only open in the afternoon and evenings)
No trip to Ipoh is complete without a meal of hearty dim sums. Try braving the crowds at Yoke Fook Moon Sdn Bhd (opposite Ming Court) or Restoran Chooi Yue Dim Sum (Ipoh Garden South).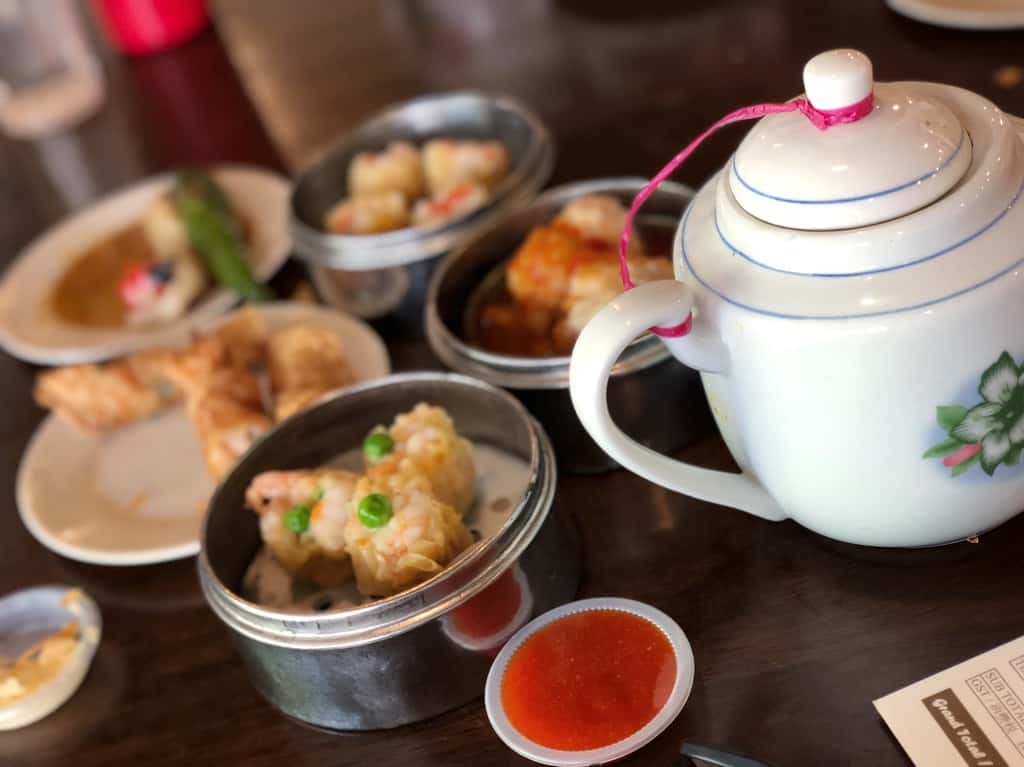 For some delicious chee cheong fun, I recommend Canning Garden Chee Cheong Fun (a stall in a corner kopitiam).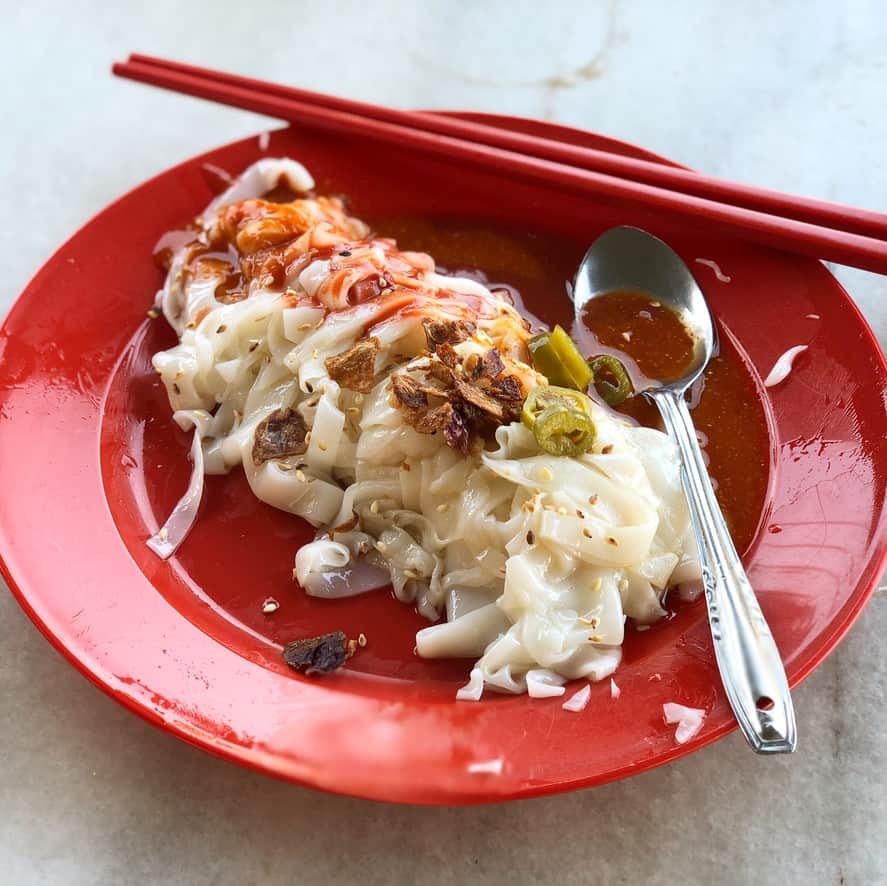 Then there is the unmissable curry mee. Ipoh offers a soupy and dry version. For the soupy version, I head to Kedai Kopi Keng Nam at Cowan Street.
Side note: Kedai Kopi Keng Nam also offers quite decent chee cheong fun and  don't forget to order the evergreen glutinous rice (topped with either kaya or chicken curry).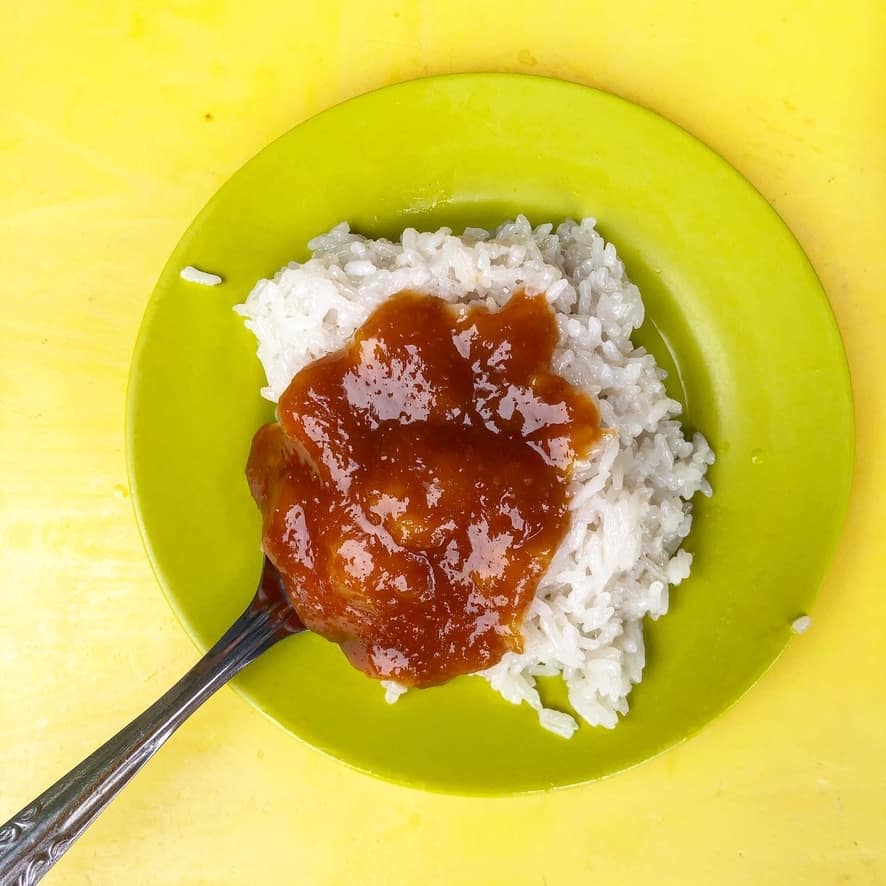 As for the dry version, Yee Fatt Dry Curry Noodles (near MGS Ipoh). Also do try their signature egg tea (either hot or cold).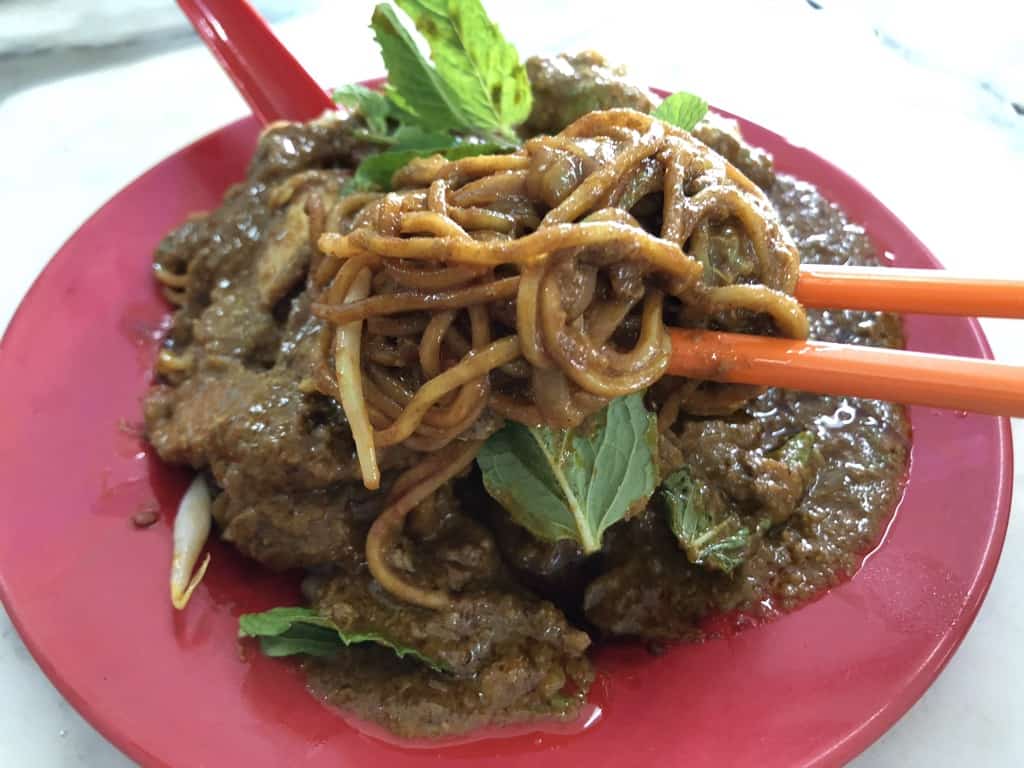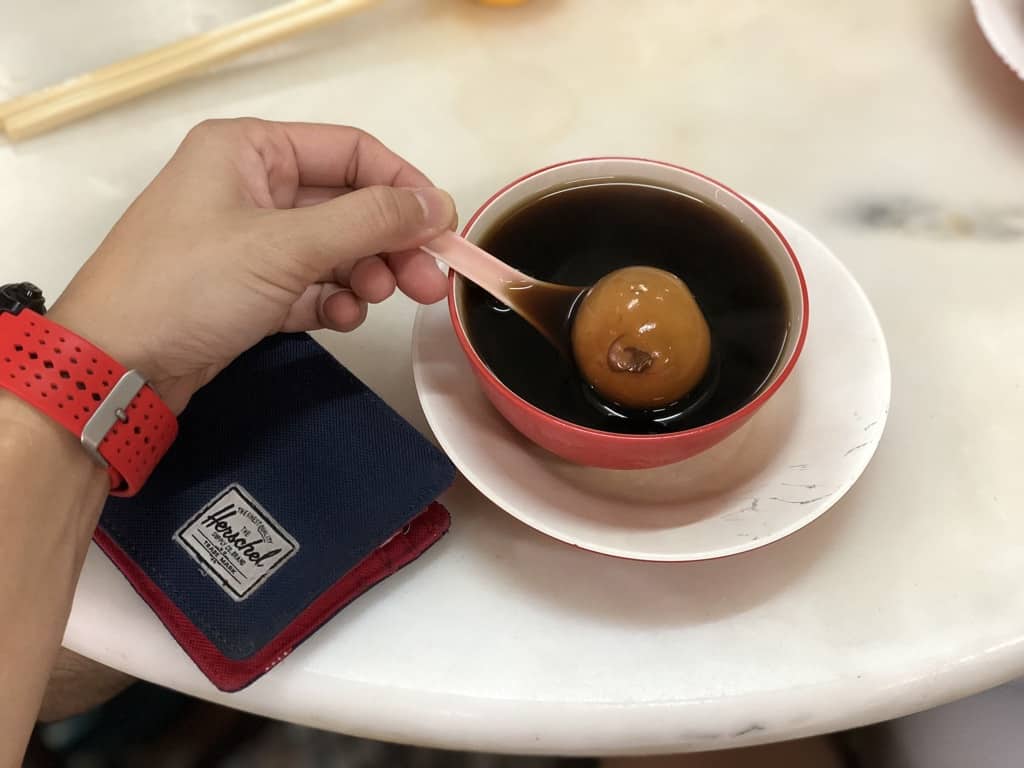 To eat kai see hor fun (shredded chicken rice noodles), try a stall in Restoran Vegas, Canning Garden.
Side note: The kai see hor fun stall also serves a mean bowl of curry mee.
For fish head slice noodles, a definite win is from Restoran Hui Ji, Greentown. You can customise almost anything on their menu but nothing beats their fish slice noodles swimming in warm Chinese wine laden broth.
Looking for an egg tart to go with your Ipoh coffee?: Try Choy Kee Egg Tart located in Kampung SImee market (if you are up early) or you can head to their outlet nearby the market for hot, out-of-the-oven flaky egg tarts. It may be on the sweeter side but it sure goes well with Ipoh white coffee!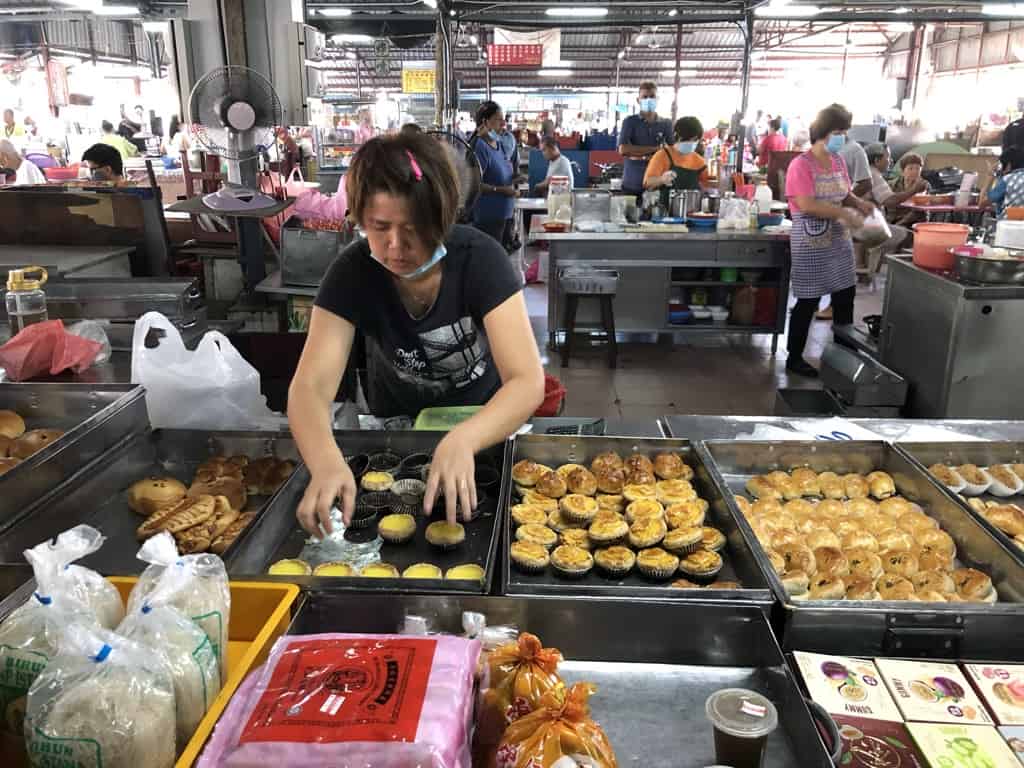 For tau foo far, I would recommend Woong Kee Beancurd mainly because of its wide variety, though Funny Mountain Soya Beancurd (drive-through) wins for nostalgia.
Did you know? Dao Desserts with their multiple outlets in Klang Valley originates from Woong Kee Beancurd. The latter started as a roadside stall in Bercham, Ipoh.
For muslim friendly local food, head to Restoran New Hollywood in Canning Garden to try tasty Chinese hawker fare. You need to be patient as this is a popular restaurant. Another option is  the opposite restaurant, Canning Dim Sum, where you can get halal dim sum.
Vegetarians are certainly not be left out as there are ample restaurants and emerging new cafes/restaurants serving soul-satisfying vegetarian food in Ipoh. Try the old school classics (e.g. Sin Ming Kee Products Sdn Bhd) as well as newer outlets such as Seong Man Teahouse, Vegan Delights Café, Fu Tien Vegetarian Restaurant.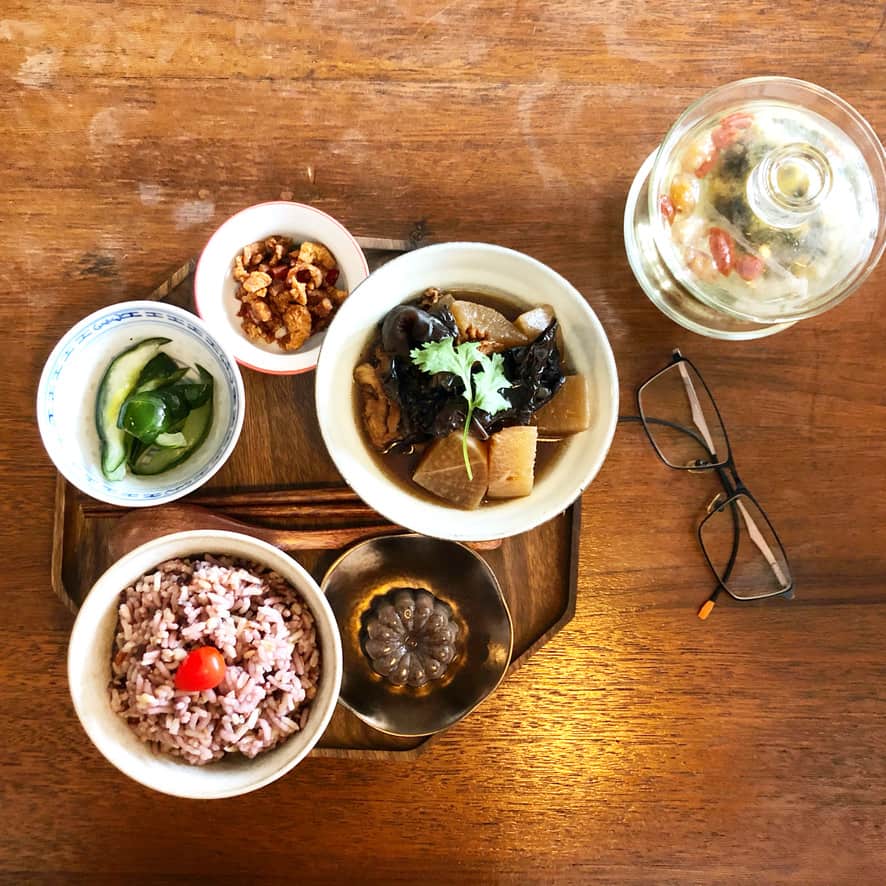 5. Rejuvenate Yourself by Indulging in a Massage Session
After all that walking, sightseeing, eating and indulging, you may want to get that tired body or foot (or both!) refreshed at various spas or legit massage parlors such as Thai Oasis, Nova Health Spa & Massage and Pusat Refleksologu Content (or better known as Content House Reflexology). Rest assured that your body and/or feet gets well-deserved  pampering that doesn't burn a hole in your wallet.
Insider Tip: If you are planning to head to Content House Reflexology, the masseur, Steven is highly recommended. Do book as they can get busy especially on a weekend afternoon.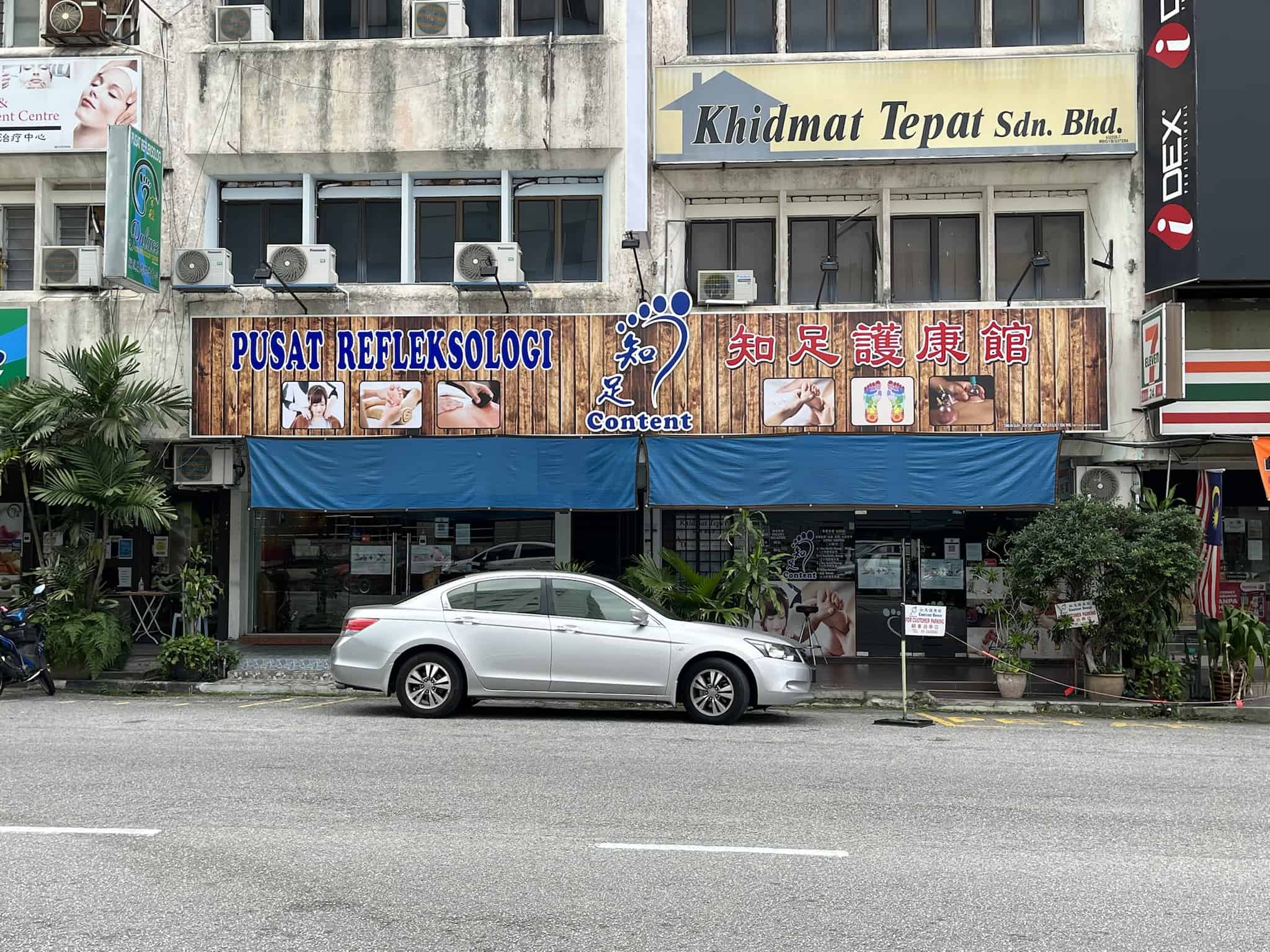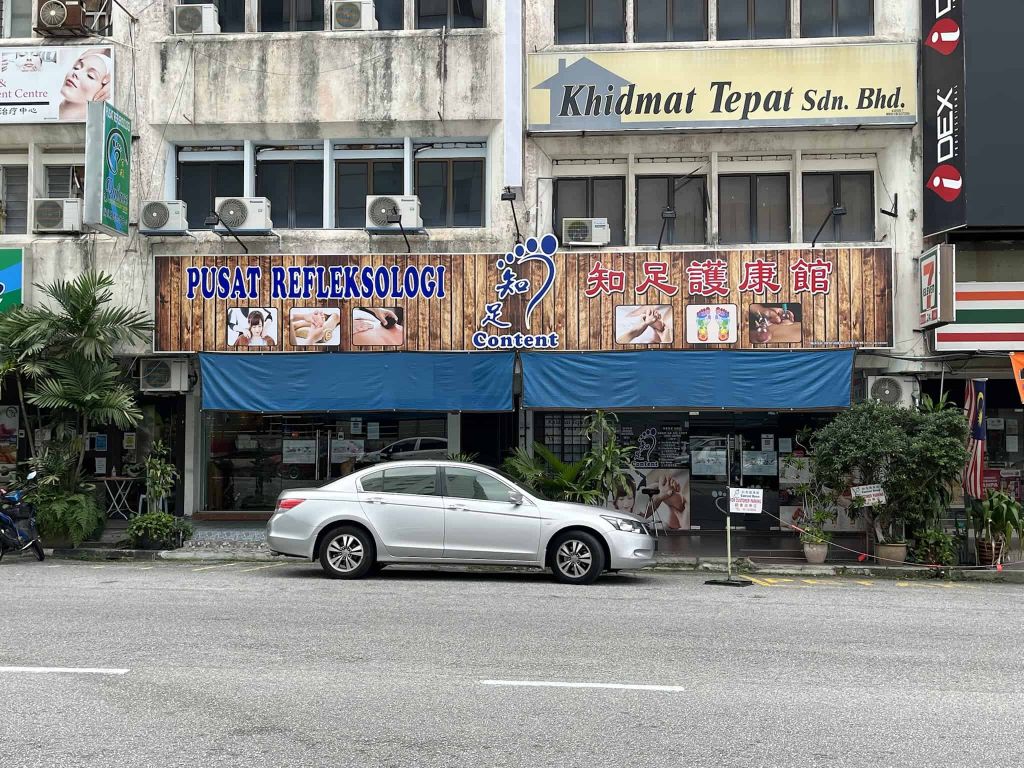 THINGS TO DO IN IPOH AT NIGHT
Ipoh city used to be quite a 'dead' town at night, but this has changed with recent development. Now it is buzzing with ample food and drink choices and activities such as night markets (on selected days in selected housing areas).
You can also take a walk at Gerbang Malam after a hearty meal of nga choy kai (steamed chicken with bean sprouts) and/or moonlight kuey teow, One can feast their eyes on local wares and fill their bellies with street favourites such as appam, lok-lok (dip-dip) and an assortment of biscuits, and kuih.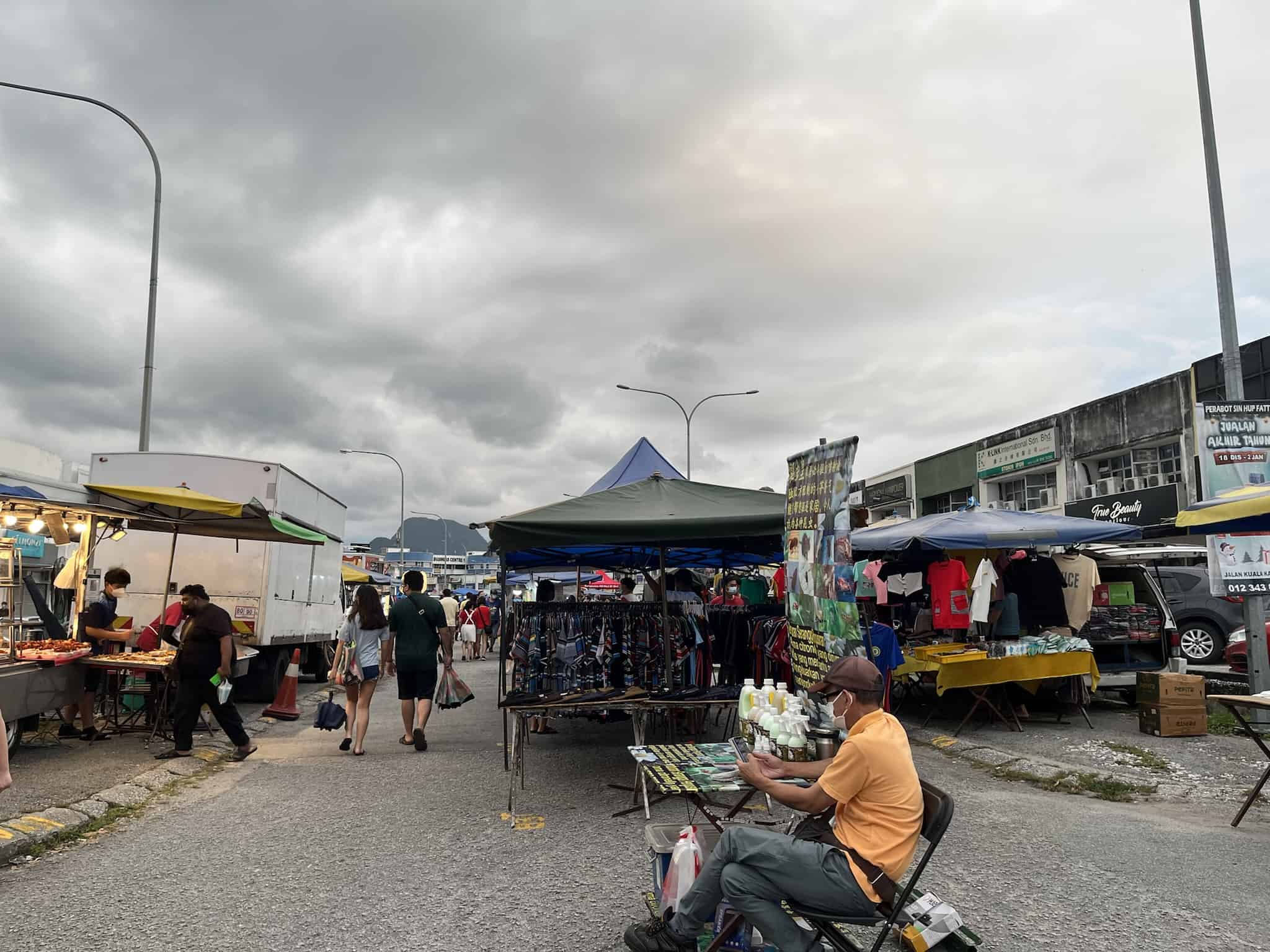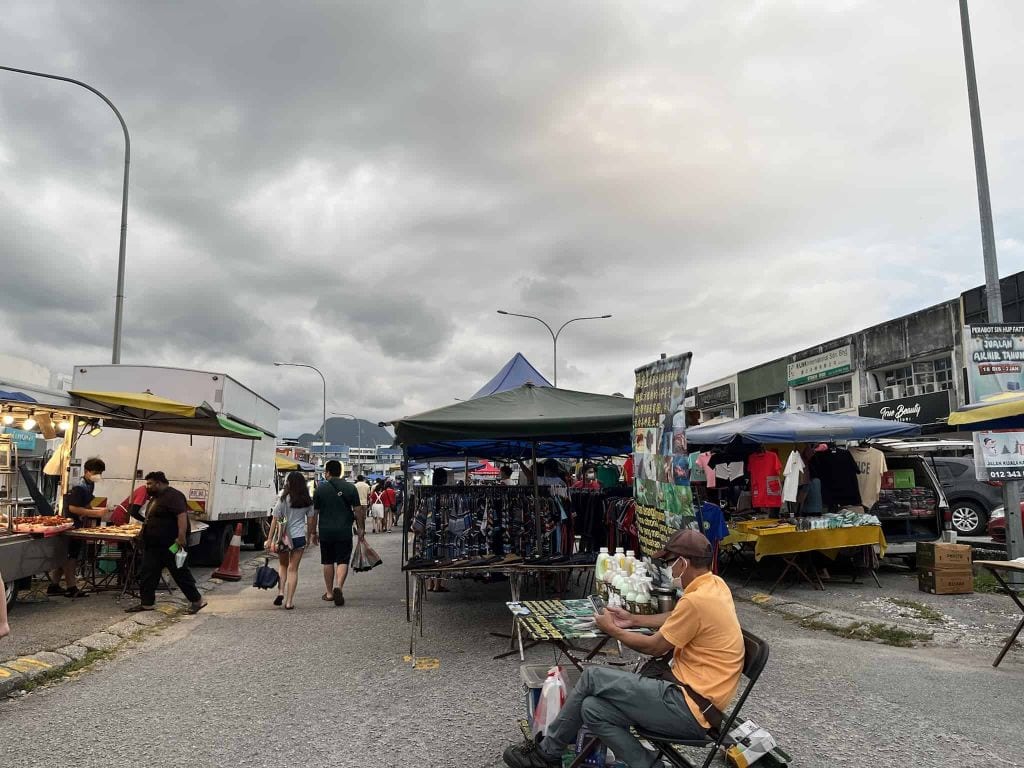 For those looking for a cold drink, make your way to Kafe Sun Yoon Wah. Here you can to sink your parched lips in icy-cold snow beer along the roadside. Snow beer consist of a beer glass that is chilled. When served, the beer foam turns icy and the beer is cold.
Those preferring a chilled ambiance would be glad to know that there are cocktail and speakeasy bars in the hidden alleyways around Ipoh Old Town. Look and enjoy the special offerings of Atas Speakeasy Bar and Tiga Bar.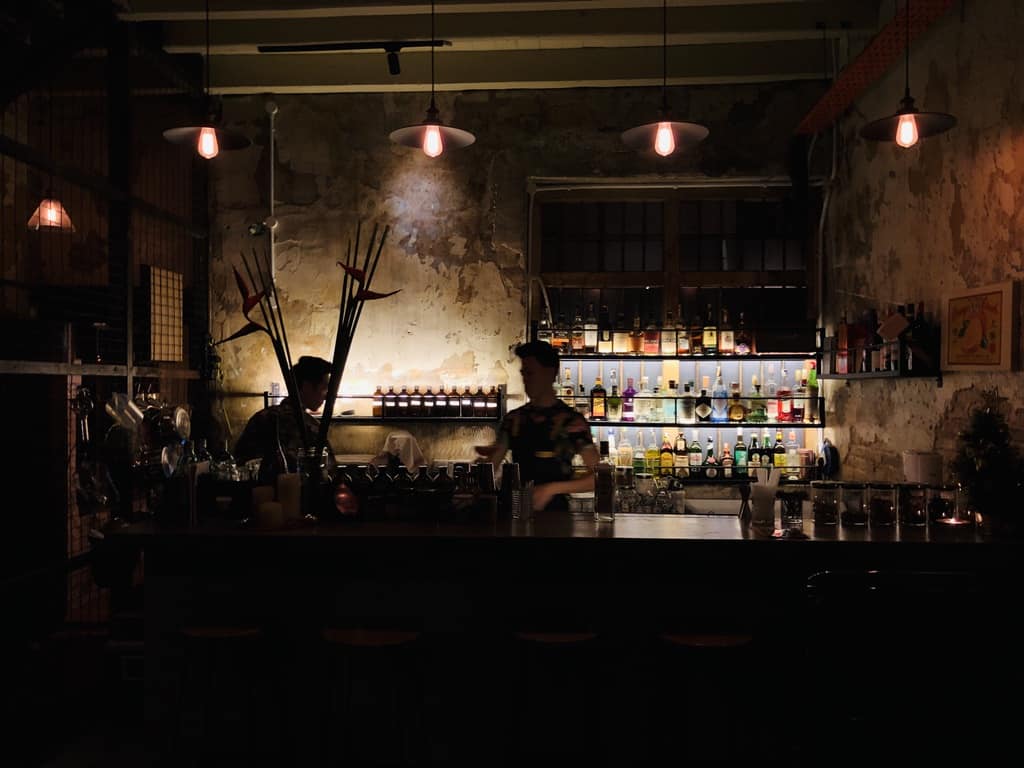 DO NOT LEAVE IPOH WITHOUT THESE
No one leaves Ipoh empty handed. Kaya puffs from Sin Eng Heong Bisuit Shop, peanut biscuits from Ming Yue Confectionary, fresh or frozen salted chicken from Aun Kheng Lim Salted Chicken, meat floss lotus paste biscuits from Ching Han Guan, assorted kacang putih from Kampung Kacang Putih make good gifts to friends and family. Of course, you would want some to savour at home.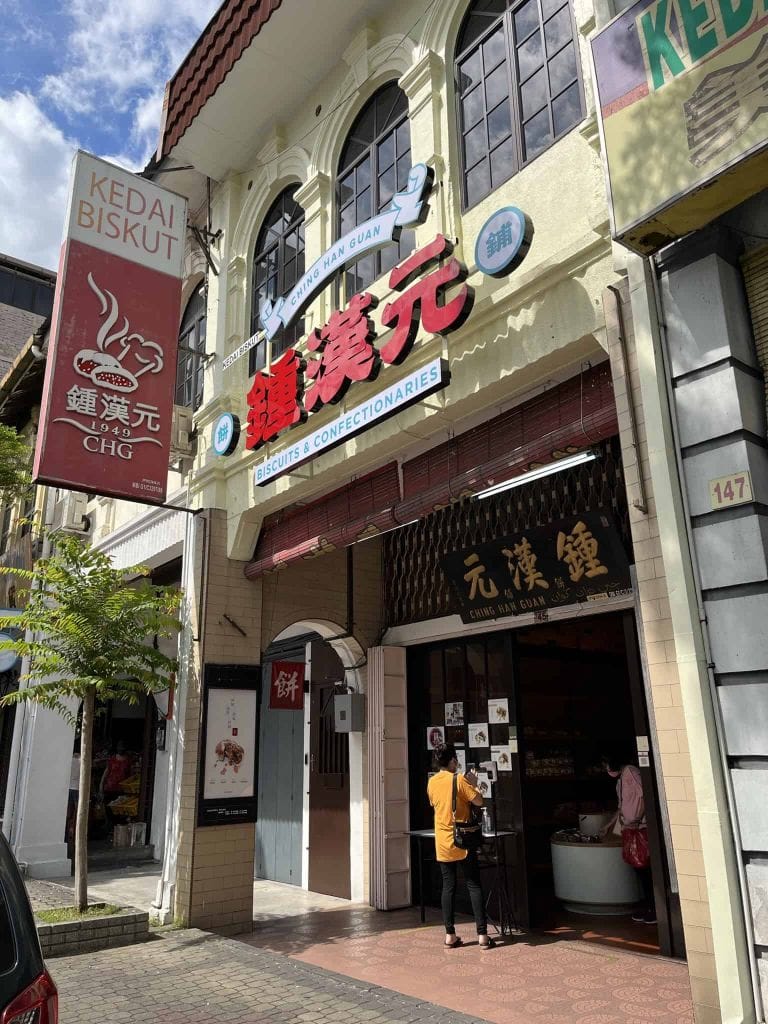 Before you go, check out these great articles: