Talks of staycations or short vacations have already begun as travel restrictions are being loosened for fully vaccinated individuals. If you're one of those people who are already planning for a getaway soon, why not consider Langkawi Island? At Pulau Langkawi, you will get to enjoy perks such as cheaper prices for goods such as chocolate and alcohol for your own consumption during your holiday — all because Langkawi is one of the duty-free destinations in Malaysia. With savings on food and shopping, you do not have to skimp on your accommodation when you book your holidays here. 
Where to stay in Langkawi Island? 
Langkawi Island is one of Malaysia's best tropical destinations as travellers can immerse themselves in nature on pristine beaches and be surrounded by amazing wildlife and calming greenery. It's important to pick the right accommodation as the resorts or hotels offer guests access to the different beaches in Langkawi. If you're looking to travel comfortably and seeking to experience a sense of luxury, here are some hotels in Langkawi Island that you can consider: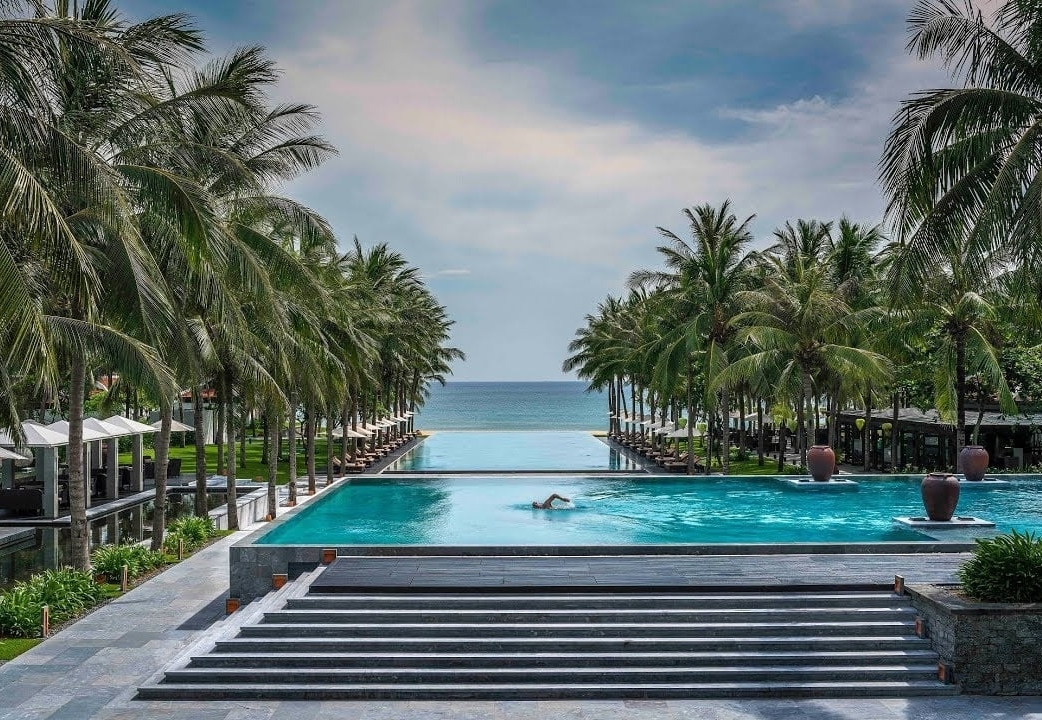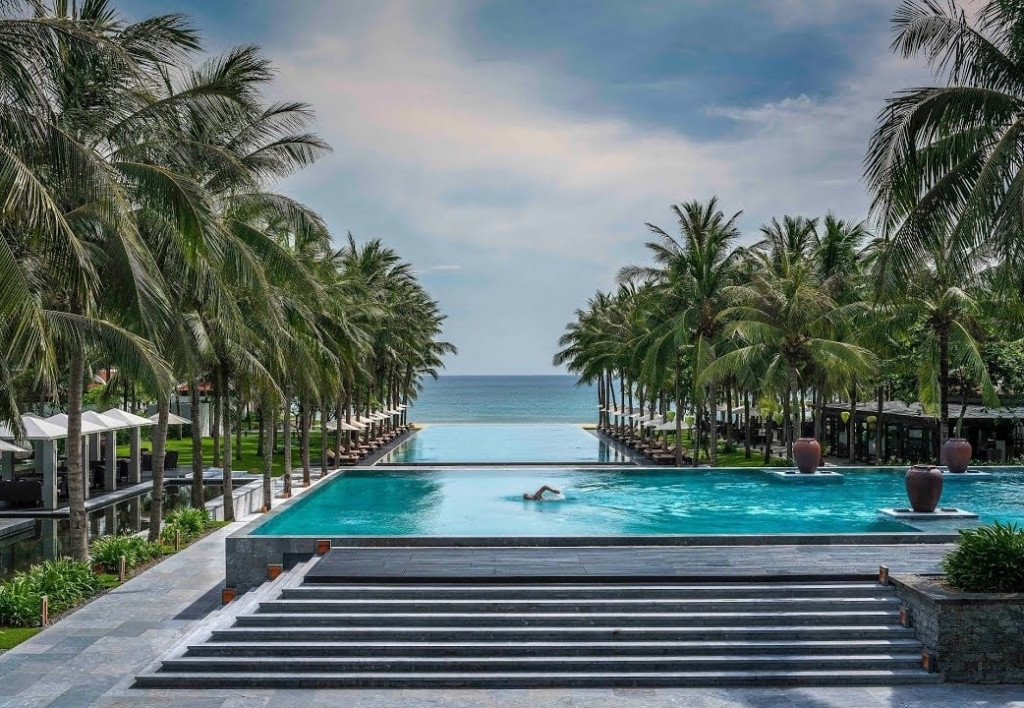 Four Seasons Resort, Langkawi
Located in the Tanjung Rhu beach, which is arguably one of the best beaches in Langkawi, the Four Seasons Resort boasts of offering the perfect getaway to those looking to stay close to nature without sacrificing comfort. Guests have access to this 5-star hotel's private beach and the property is surrounded by tropical rainforest, limestone cliffs, and the waters of the Andaman Sea.
3D2N Package: From RM1,350 (price per adult twin share basis)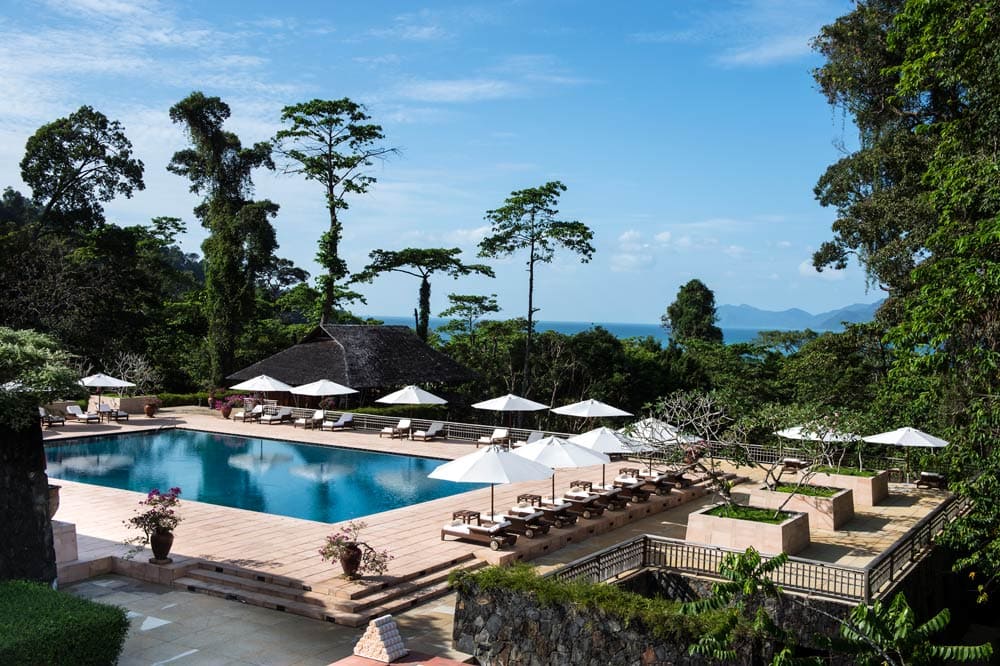 The Datai, Langkawi
A lavish and relaxing retreat awaits you at The Datai where you can find your way to Datai Bay, which was named as one of the top 10 beaches in the world by National Geographic. While the place is rather secluded, it means you are promised a clean beach and serenity when you spend your vacation at this 5-star beach resort.
3D2N Package: From RM1,555 (price per adult twin share basis)

The Danna, Langkawi
The Danna is strategically located in Telaga Harbour Park, Pantai Kok which is nearby a host of other tourist attractions including the Perdana Quay and the Oriental Village. You could get a hill or mountain view depending on what room you choose as the resort is set against ​​Gunung Mat Cincang.
3D2N Package: From RM570 (price per adult twin share basis) 

Vivanta, Langkawi
Experience pure privacy and get away from the hustle and bustle of everyday life at Vivanta Langkawi as this 5-star hotel is only accessible via a boat transfer which takes about seven minutes for a one-way ride. Located in the privately-owned Rebak Island, this would be the ideal place to unwind for those craving quiet tranquillity. 
3D2N Package: From RM345 (price per adult twin share basis) 

Pelangi Beach Resort & Spa, Langkawi
The Pelangi Beach Resort & Spa is located along the popular Pantai Cenang, which is possibly one of the most happening areas in Langkawi besides Kuah town. A vibrant nightlife awaits guests at this resort as there are many beachfront bars and lounges just within walking distance.
3D2N Package: From RM435 (price per adult twin share basis) 
5 Top things to do in Langkawi Island
As one of the most popular tourist spots in Malaysia, here is a list of the top things you can do in Langkawi Island aside from lounging around beaches near your hotel: 
1. Book an island tour 
Your picture-perfect Langkawi vacation would not be complete without embarking on an island hopping tour. It would be a great opportunity to discover the archipelago of 99 islands and be treated to some spectacular views, enjoying the natural beauty of this place known as the Jewel of Kedah.
2. Shopping session to take full advantage of Langkawi's duty-free status
From chocolates and alcohol to perfumes and branded sportswear, many of these consumer goods are priced cheaper here. It would be worth returning home with an extra suitcase of these items as they make good souvenirs. However, take note that there are certain prohibitions and how much you can take home is subject to customs restrictions.
3. Book a kayak tour
To get the full Langkawi experience, add a little bit of fun by slotting in some time to go kayaking. This will be a great opportunity to get up close with nature and immerse yourself in the scenic views while exploring Langkawi's many islands. 
4. Get on board a yacht and cruise around the Langkawi waters
Get the best of Langkawi by feasting on a sumptuous gourmet BBQ buffet dinner that is served onboard a yacht while witnessing the island beauty and dazzling sunset views from the sea. 
5. Indulge in the local delicacies
There are plenty of eateries serving international food, but when in Langkawi, don't forget to hunt for the best food such as nasi dagang, laksa Kedah, and ikan bakar. You could find many restaurants serving a fusion of Malay-Thai cuisine as Langkawi is situated near the northern region of Malaysia, close to the Thailand borders. 
Besides the beautiful white-sand beaches, Langkawi Island is known to be historically rich in cultures and traditions. Many popular tales and legends tied to Langkawi are well-documented, making this archipelago one of the most intriguing places in Malaysia. This could be why you can find many different museums and galleries including the Mahsuri's tomb and Museum and Galeria Perdana in Langkawi. There is also the 3D Art in Paradise Langkawi, one of the largest interactive 3D museums in the world. 
Also, don't forget to visit these famous Langkawi attractions and landmarks:
Crocodile Adventureland Langkawi

Langkawi Cable Car and Skybridge 

Langkawi Eagle Square (Dataran Lang)

Langkawi Mangrove Forest (Kilim Karst Geoforest Park Langkawi)

Langkawi Wildlife Park​​

Seven Wells Waterfall (Telaga Tujuh)

Skytrex Adventure Langkawi

Underwater World Langkawi 
Is it safe to go on a vacation in Langkawi Island now? 
As always, it is important to travel safely in this period of "new normal" as we are still navigating through the pandemic. You should stay at home if you feel unwell and seek medical advice and get tested for COVID-19 if you have cold or flu-like symptoms. Continue to observe good hygiene at all times and wear a mask, as well as practice social distancing during your vacation.
Here are some tips on how to plan for your next trip to Langkawi Island:
Find out what operational adaptations have been implemented at the hotels or resorts to mitigate the risk of exposure so that you can stay with confidence during your vacation. 

Check if a ferry or boat transfer is required to get to and from the hotel, and prepare items such as seasickness pills just in case. For a more straightforward process, choose a tour or a travel package with transfer services so you don't have to worry about the travel arrangements. 

Bring extra clothing if you're planning to take part in water-related activities such as kayaking or snorkelling.

Pack beach-holiday essentials like sunglasses, sunscreen and insect repellants.
Ready to make Langkawi Island your next holiday destination?
Make the best out of your vacation by checking out the tour packages we're offering here.