Planning a trip when regulations permit?
Travel is generally enjoyable and after months of staying at home – the safest place to be during a pandemic – we are probably eager to take a long-overdue vacation. Nevertheless, after months of hearing about Covid cases and highly infectious variants, it is understandable if some anxiety or stress creeps in before and during a getaway. This calls for proactive stress management.
Here are 5 practical tips on how to manage your stress level
This came to mind the other day, when my husband mentioned travelling again. Before Covid, we travelled frequently for work and family holidays but it has been so long that I have forgotten all the little details that needs to be taken care of for a hassle-free, and hopefully, stress-free trip.
What little details? Well, there is packing travel essentials and weather-appropriate clothing, getting foreign currency, small notes if possible (which is usually difficult to get hold of), planning the trip, sorting out the kids and what they need, getting documents in order, checking regularly for policy changes and the Covid situation at the intended destination.  The list is endless so I think I'll have to plan my trip with a mind map.
The mind map brings me to some good news. There are ways to reduce and manage stress while travelling.  Stress management starts with anticipating when and where stress may arise and knowing what to do for stress relief.
To ease the process, here are 5 stress management travel tips to prepare for that wonderful day when we can enjoy travel adventures once again.

1. Planning, a great way to manage stress 
As the saying goes "If you fail to plan, you plan to fail". There is no detail that is too small to plan for when it comes to travelling. Prepare a checklist of what to pack down to the finest detail. Then, check it off as you go. Do not procrastinate and leave things to the last minute!
Packing Tips and more:
If you are travelling to a new place, sort out your airport transfers beforehand. Do check the airline's website for any delays or changes to your flight. Things like these are all part of a traveller's stress management checklist. Consider going to a travel agency to reduce your workload and stress level. A good travel agency will handle your bookings and give you some peace of mind.
Have ready small pouches or ziplocked bags to hold foreign currency. You may need multiple pouches or bags, all clearly labelled, if you are travelling to a few countries. To reduce stress, details such as labelling should be done well before your travels.
We will probably need to flash our digital vaccine certificates at some point so it is a good idea to save a screenshot of it on our phone and carry a hard copy. Moving forward, you may need to use a 'travel pass' as information on your Covid health status to airlines and governments. But this is not mandatory as at August 2021.
Pack extra layers like a jumper or scarf for the journey. Think about what should go in your luggage and what you need to carry on you in a small waist or shoulder bag.
Pack extra sanitisers and an assortment of masks (disposable and cloth, better more than not enough). Consider bringing gloves. This is all part of the new norm for everyone.
Pack toiletries for long trips. I always pack a facial mist to address dry skin on the go.
Eat well before you travel and carry small healthy snacks such as dried fruit and nuts.
Bring a reusable water bottle and hydrate frequently. Hubby has a special water bottle that can handle the pressurised cabins of an airplane, so that the water doesn't spurt out and drench your clothes. Yes, it happens! You can even get a water bottle that collapses or lays flat, making it easy to slip into a handbag; a bottle that can hide valuables like cash and keys; a bottle that holds snacks or a square water bottle that won't roll down the airplane aisle if you drop it.
Fully charge your phone and tablet. Don't forget your power bank, multi-country travel adaptor and a pen!
2. Go early. Always
As travel resumes, there will no doubt be more checkpoints in place. There is no doubt that we will have to show our digital vaccination certificates at some point. Which means, more time is needed to get to your destination be it the plane or train or bus. If you are flying, think about getting to the airport, three to four hours before your flight. Yes, it's early but being late is not good for stress management.
Many people also underestimate how tiring travelling is. It's best to take time upon your arrival to just check out your surroundings at leisure. Leave it to a fresh new day to explore wholeheartedly. Know your mental and physical limits. Check-in with yourself and do activities you enjoy or find relaxing. Also take the time to enjoy the people, new sights, sounds, smells, and experiences. A sure-fire way to reduce stress is to be present and do what you can to live in the moment.

3. Use any downtime for yourself. It's all stress relief
Know that travel will bring about pockets of time where you're delayed, or waiting, or in transit. Travel forces you to give up your sense of control and that can be stressful. But if you know that this can happen, then tell yourself to sit back and enjoy this downtime. It's all part of stress management.
For me, this downtime counts as 'me time'. I think parents will attest to this feeling if their kids are not travelling with them. I really enjoy all those pockets of time where I can do exactly what I feel like doing. It could be window shopping, having a coffee and people watching or sitting back and enjoying the feeling of having nothing to do.  Think of it as the happiness of boredom.
4. Don't Sweat the Small Stuff
Travelling brings about its fair share of ups and downs. You may get over-excited about the local cuisine and end up with an upset stomach. Planning ahead and packing medication is one way to manage the stress this brings, but also it is helpful to ask yourself "what is the worst that can happen?"
So maybe the upset stomach means you need a day or two to rest and recuperate. Be calm, take deep breaths and know that everything will be alright again, given some time. Consider assessing your original plans and changing them if needed to minimize your stress levels. And if your expectations are not met, then look for acceptable, non-confrontational solutions to improve the situation.
5. Look Forward to something
Ever heard, 'I need a holiday to recover from the holiday'? . Many people find travelling so taxing that when they return, they need another holiday or downtime. Or maybe you find that coming home feels like the party is over, so to speak, and feel morose at having to resume your everyday life.
It's then a good idea to have something to look forward to. If I'm travelling without my kids, then they are the reason why I look forward to coming home. Nothing like tight bear hugs to make the post-holiday blues go away.
You can also plan a fun day out with family and/or friends upon your return amidst nature or at your favourite place. This can help to inject a big dose of stress relief and make you feel that while travelling is a great experience there is no place like home.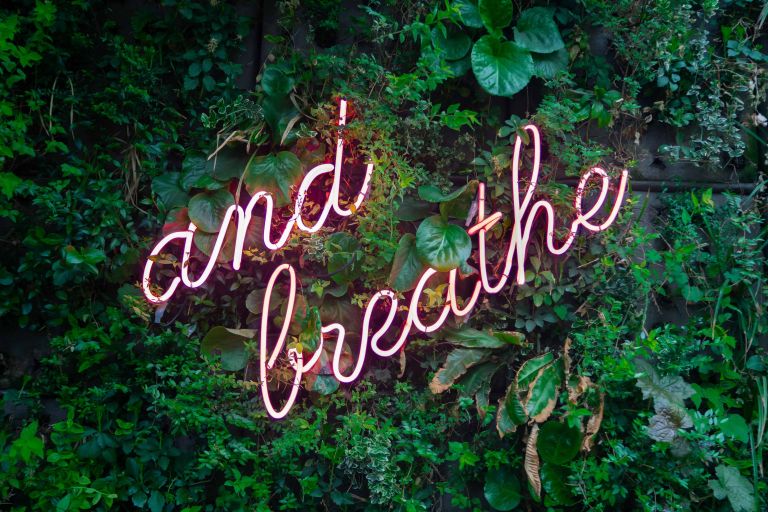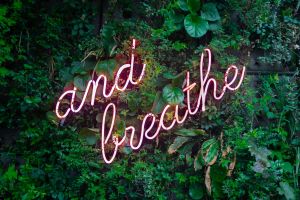 Getting professional health care during travel
If you need professional mental health care, do consult your healthcare practitioner to discuss if the type of travel you are planning is right for you. Get advice on how to stay healthy and cope with the effects of travel stress and jet lag.
You may also want to find a reputable health or mental health professional at your destination who speaks your language. It may be wise to contact them prior to your trip to ensure continuity of care.
If you are travelling alone, set up regular check-in times to reach a family member or friend. And, register with your embassy or consulate in case you need their assistance during an emergency abroad.