Iceland is one of the last places on earth to be inhabited by humans. It is called the Land of Fire and Ice and said to be on the edge of the world. How is that for an exciting getaway? 
Clearly, this small beautiful island has all the elements of a once-in-a-lifetime experience. This is Europe's least-populated country with landscapes from volcanoes to geysers, untouched wilderness and extraordinary cuisine (fermented shark, puffing and Icelandic hot dogs, anyone?). That's just the tip of the iceberg. The cherry on the top is that this country is so safe and quiet that you can sleep in your car during a road trip. Just rug up and stay warm!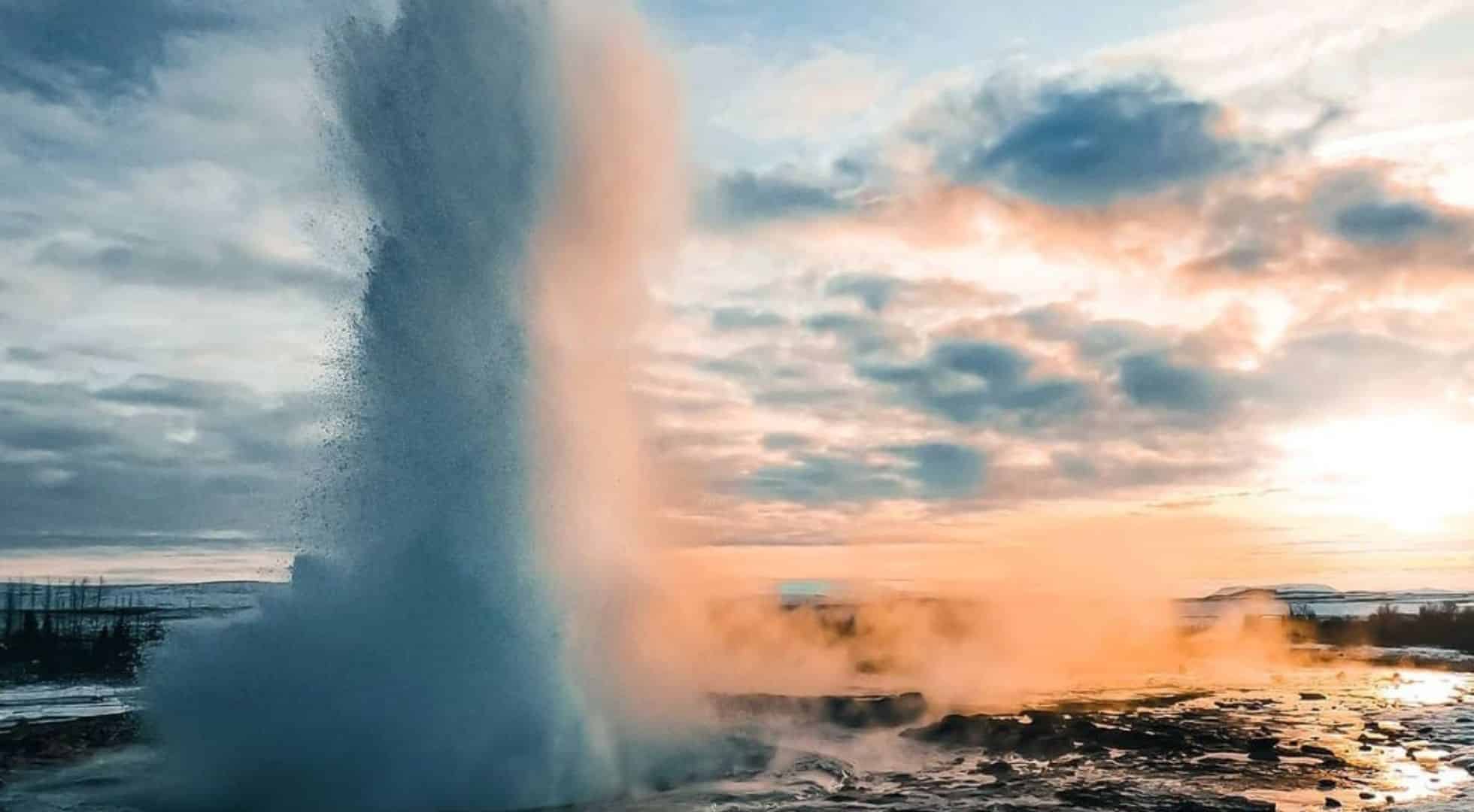 To give you a better idea of why Iceland is so special, here are 11 interesting places and facts about the Land of Fire and Ice.
1. An unbelievable landscape
Volcanoes and glaciers hence the sobriquet 'fire and ice'. These two forces of nature have created Iceland's stunning landscape which consist of volcanoes, geysers, hot springs, black sand beaches, waterfalls and lava fields. We think that the best way to get the most of such spectacular scenery is to go on a road trip around the country.
2. Northern Lights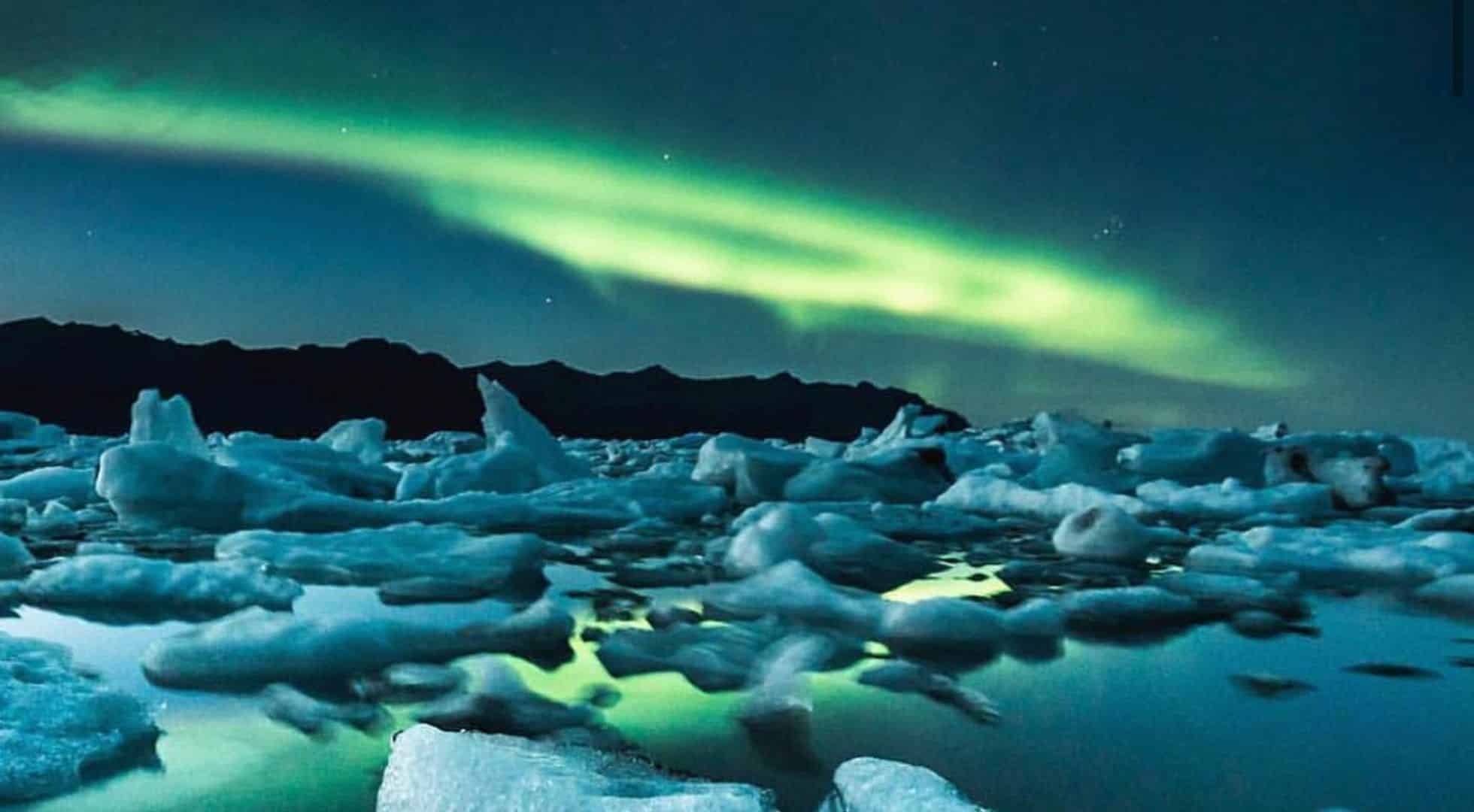 You must have been waiting for this. This is the place to watch the aurora borealis aka Northern Lights. These flashes of mystical lights can be seen from mid-September to mid-April and definitely, one of the best reasons to visit Iceland outside of the hot summer months. It is possible to watch the aurora borealis over Reykjavik is likely to be seen on a still winter night. But we suggest heading going away from the city for the best experience.    
3. Peace of Mind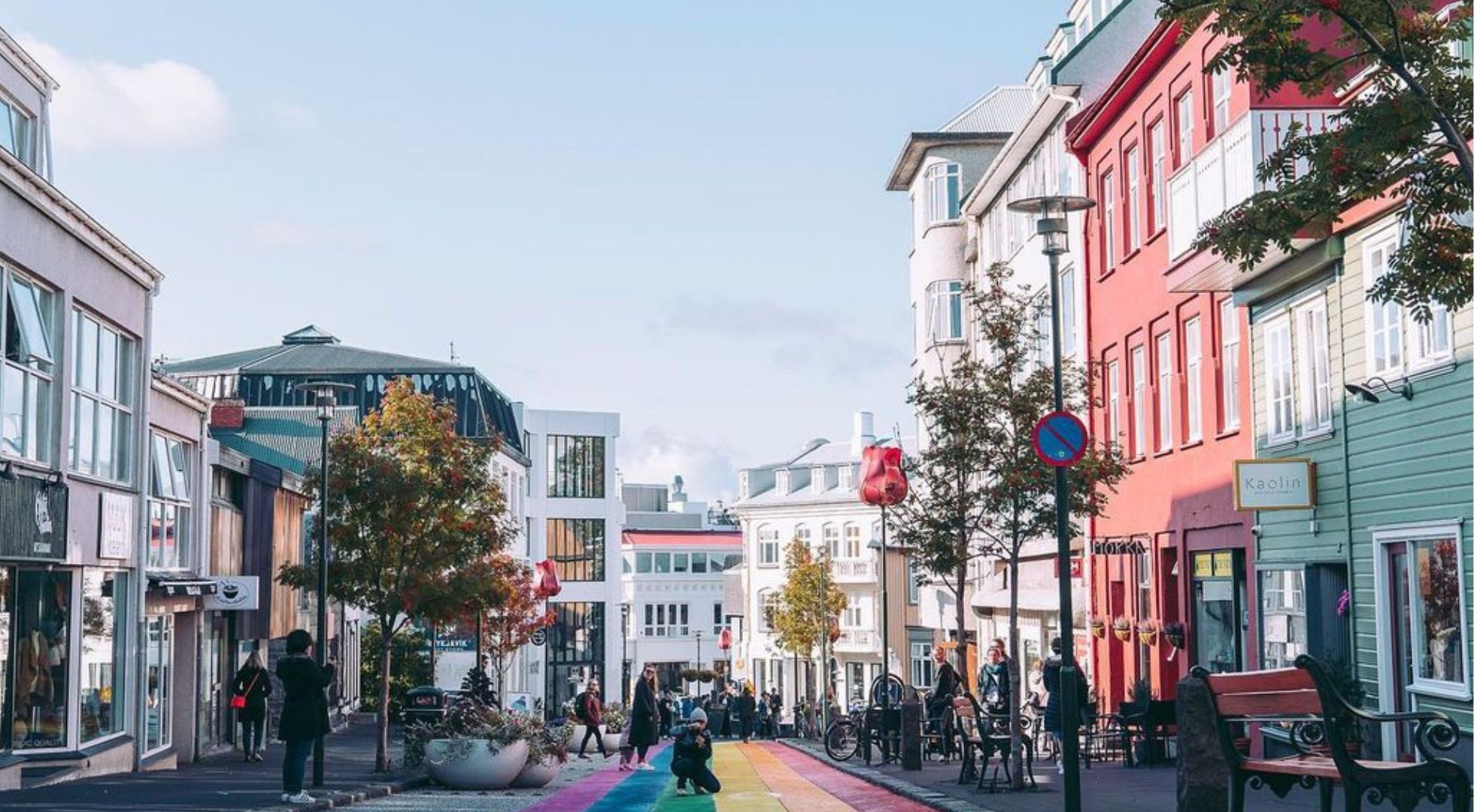 Iceland has been recognised as the most peaceful country in the world for 13 consecutive years. This ranking, by the 2021 Global Peace Index, looks at crime rate, natural disasters, health risks and political landscape among other factors. Additionally, in 2021, the World Economic Forum's Global Gender Gap Report 2021 ranked Iceland as the "best country for gender equality" for the 12th consecutive year. This island takes top position in in political empowerment amongst women and boasts corporate quotas which ensure women currently hold 44% of representation on company boards. Furthermore, new regulations in 2022 require employers  to report differences in pay between men and women.
4. solo sojourns abound
This island has a population of about 360,000. Most live in the capital, Reykjavik. Which means that if you want to get away from people and the man-made material world, all you have to do is rent a car and drive a short distance into Iceland's unspoilt natural world. And as we mentioned earlier, Iceland is super safe so you can pull over and sleep in the car at night. 
5. Delectable Cuisine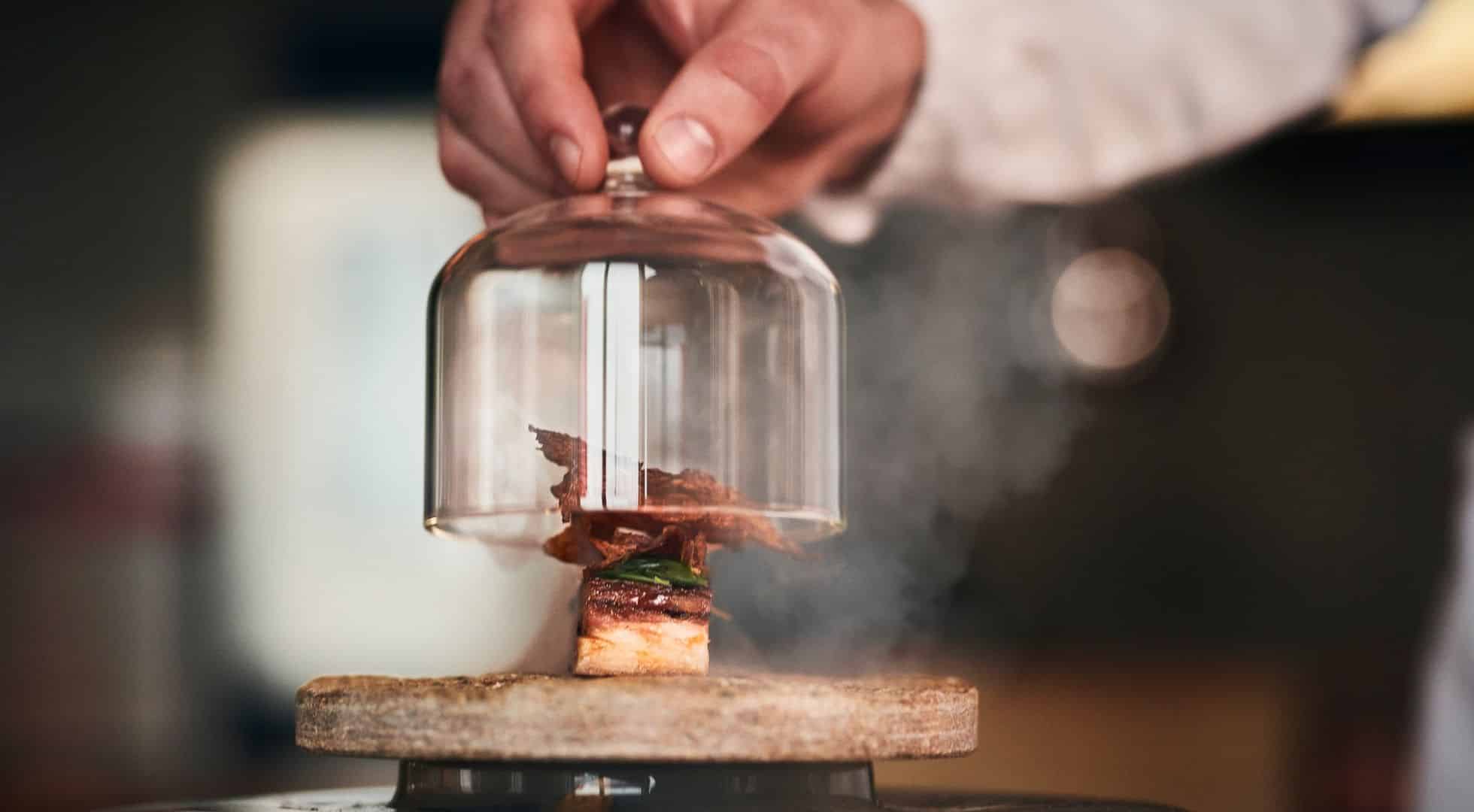 This is a seafaring nation with centuries of experience in fishing and in preparing seafood.  Seafood is always fresh. You can buy it to cook and order it in a restaurant. Be prepared to be blown away dishes in a variety of herbs and spices. Reykjavik is also a top-rated dining destination for Icelandic cuisine such as fermented shark (for the brave), kleinur (fried donut that is twisted), skyr yoghurt, brennivín (cumin-flavoured liquor) and American hot dogs made from Icelandic lambs.  These lambs are extraordinary. 67. 5% of travellers tried Icelandic lamb during their visit in 2021, making this the most popular local produce with tourists. Foodies will not be disappointed.
6. 24 hours of sunshine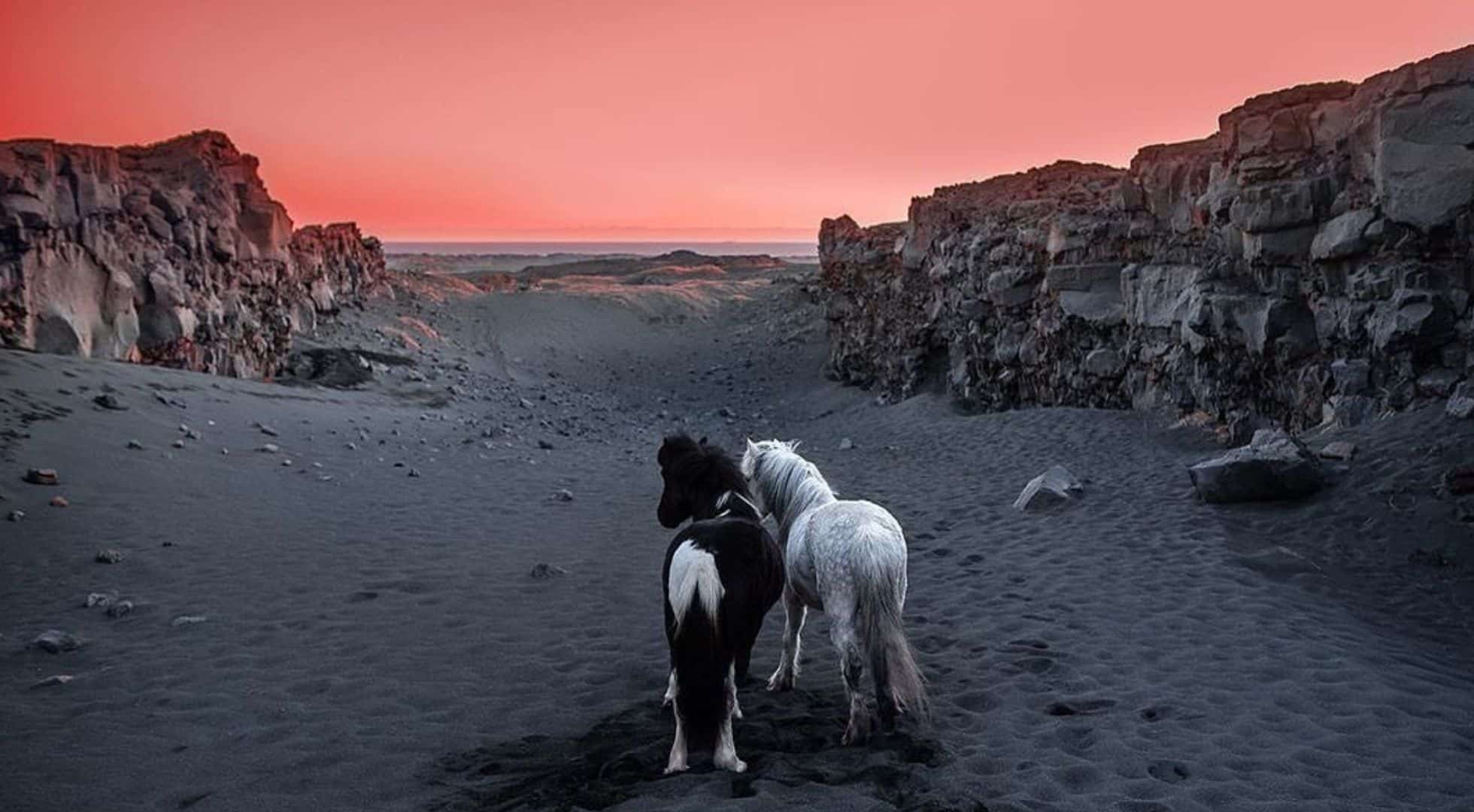 The Midnight Sun takes place in summer. The peak of this season, in June, is filled with 24-hour sunlight and the whole country experiences glorious sunset-sunrises of golden and pink hues. This is a heavenly experience for travellers who can take advantage of the never-ending days with midnight sun tours. Think of late night glacier walks, horseback riding, mountain climbing or dog sledding. 
7. pure natural goodness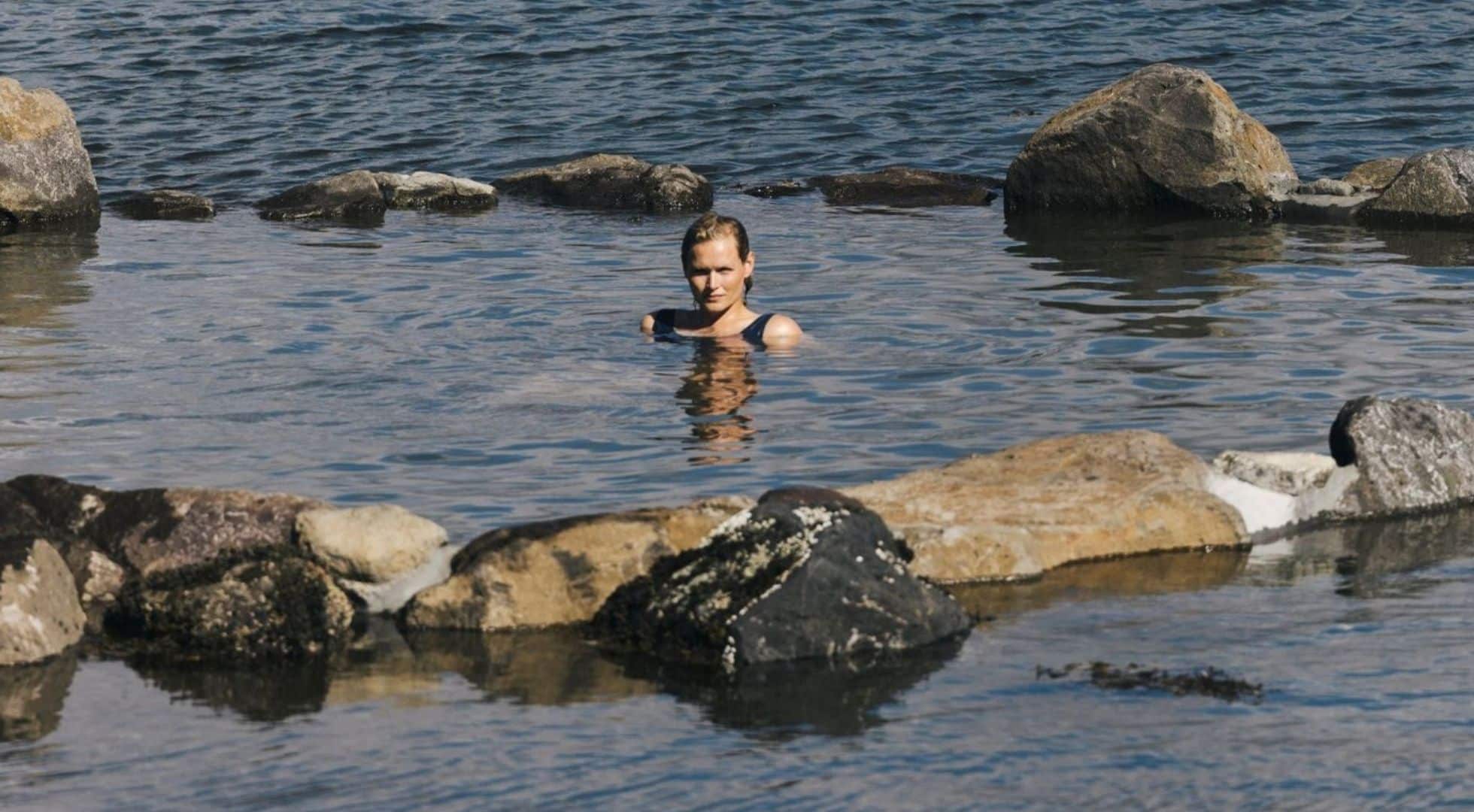 Many of Iceland's natural wonders, described above, are untouched by humans. It's nature in its rawest, purest form and bound to leave a mark on you. Don't believe us? Consider that 95% of all water in Iceland comes from springs and naturally filtered. There is no need for the government to treat their tap water with chlorine or for you to buy bottled drinking water. 
Furthermore, Iceland gets almost its power from renewable sources (no coal plants or traditional power plants). You will notice and appreciate this clean, crispy fresh air the minute you step out of the airport.
8. Blue Lagoon
The Blue Lagoon is an outdoor spa, about a 40 mins drive from Reykjavik. This is the place to go for healing, relaxing and rejuvenation. The Blue Lagoon's hot springs have mineral-rich water that is warm year round.  Visitors rave about its therapeutic properties. You can visit this spa in a day or stay overnight. 
9. black sand beach
Reynisfjara is a world-famous black-sand beach found on the South Coast of Iceland. This is said to be the most beautiful example of Iceland's black sand beaches. Visitors on a tour of Iceland's South Coast or on the Ring Road road trip would drop by this beach. It is also an easy drive here, about two and a half hours from the capital. The large basalt columns on this black sand beach were featured in Season 7 of the HBO Series Game of Thrones. Look for nesting seabirds on these columns. You may spot puffins, fulmars and guillemots. 
10. A road trip takes you everywhere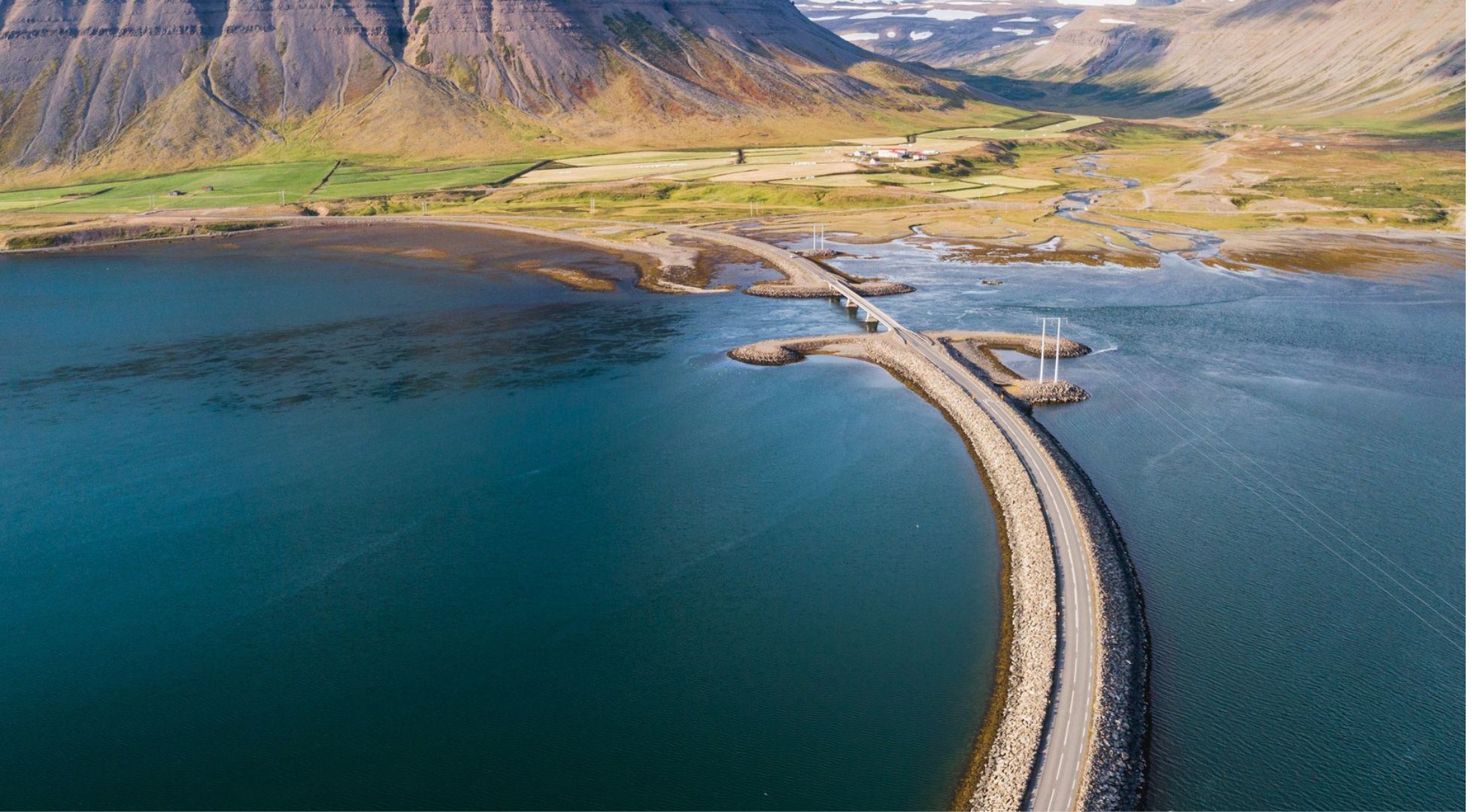 The Ring Road is in fact the nickname of Route 1, Iceland's main motorway. This route loops the island in a full circle, skirting around the country's central and uninhabited highlands. Along the way around the Ring Road, you'll find some of the best that this country has to offer. Top attractions include the Seljalandsfoss and Skógafoss waterfalls, Dyrhólaey cliffs, and Jökulsárlón glacier lagoon. Most visitors drive Iceland's Ring Road in summer. At this time of year, the midnight sun gives you plenty of extra daylight for driving and sightseeing. However winter offers a different side to Iceland: one that sparkles with frost and snow. You may even spot the Northern Lights. 
11. One-of-a-kind experiences
Þríhnjúkagígur, aka 'Three Peaks Crater', is a magma chamber on the outskirts of Reykjavík. This volcano last erupted 4000 years ago. Now, it is safe to enter and walk around . All you have to do is wear a helmet. A small group of visitors, at a time, enter the volcano by descending 700 feet via an in built-in lift. 
You may also want to put on your sunnies and take a chopper to visit a glacier. In reality, you fly over the glacier but you can opt to touch down on an ice cap or head into the Highlands for desolated raw, pure natural scenery. Most helicopter tours take off from Reykjavik and prices start at around  €650 per person.
Does big-game fishing appeal to you? Iceland is full of pristine rivers where you can try fly fishing for salmon. Clear rivers means it is easy to spot large salmon. Most salmon fishing tour packages are between three and six days and include accommodation and guides.
READY FOR AN AMAZING ICELANDIC HOLIDAY?

.
You may also be interested in these articles: