Vacations for older couples can be a bit more of a challenge, as they say, the mind is willing but these knees aren't what they used to be. That's why senior couples travel destinations should be chosen wisely with considerations like comfort, ease of mobility, and plenty of rest stops at the forefront. 
With that in mind, we've prepared our list of places to go for older couples that have your comfort in mind but still offer some pretty amazing new adventures. 
Comfortable Senior Couples Travel Destinations For New Adventures
From anniversary trips to spontaneous holidays, it's never a bad time for a getaway. That said, we do recommend older couples consider tours when thinking about holidaying. 
Pick a destination, understand what you'd like to see and leave the planning to professional tour guides who will ensure that you enjoy your trip fully while leaving the logistics to someone else. With that, let's focus on the destinations.
1. Go on a South African safari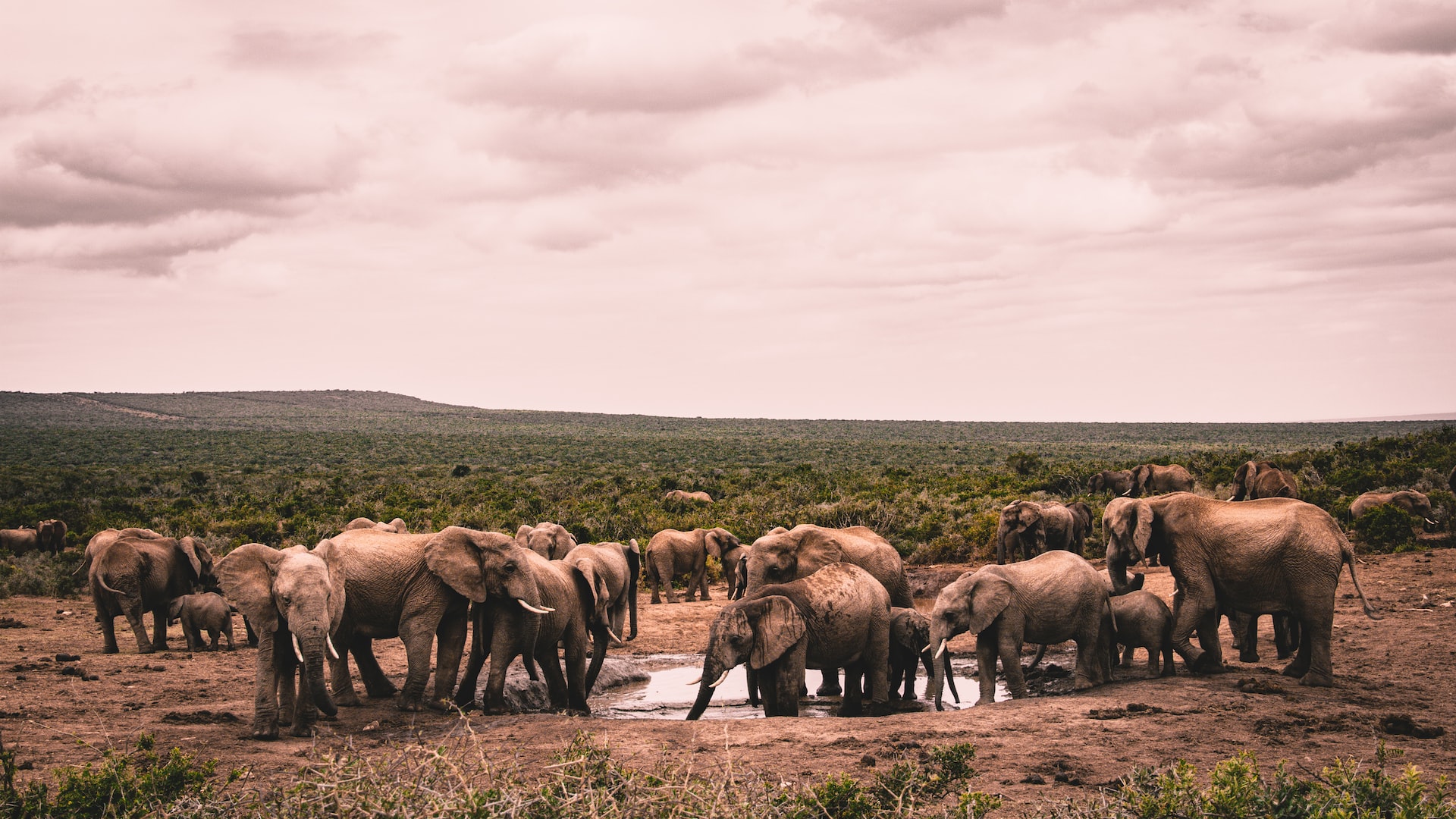 South Africa thrives on its tourism industry which means that all of its cities are well connected via flights and chartered planes can easily get you to more remote areas. 
While Cape Town in itself is a beautiful city worth a stop for the beach alone (we recommend Fish Hoek beach), arguably the main reason why people go to South Africa is for the chance to drive up close to see majestic animals in the wild. 
Kruger National Park is home to many private game safaris where you will see the Big 5 animals: lion, leopard, African bush elephant, black rhinoceros, and African buffalo. 
There are many private game safaris that offer luxury lodgings, food, and of course, private views of majestic animals and we'll give you a few suggestions here. 
Kapama Private Game Reserve is easily accessible from nearby Hoedspruit Airport and the area offers hot-air balloon flights. Besides that Manyeleti Private Game Reserve delivers exceptional viewing of the Big 5 thanks to its prime location. Expect to see animal-packed watering holes and clear night skies.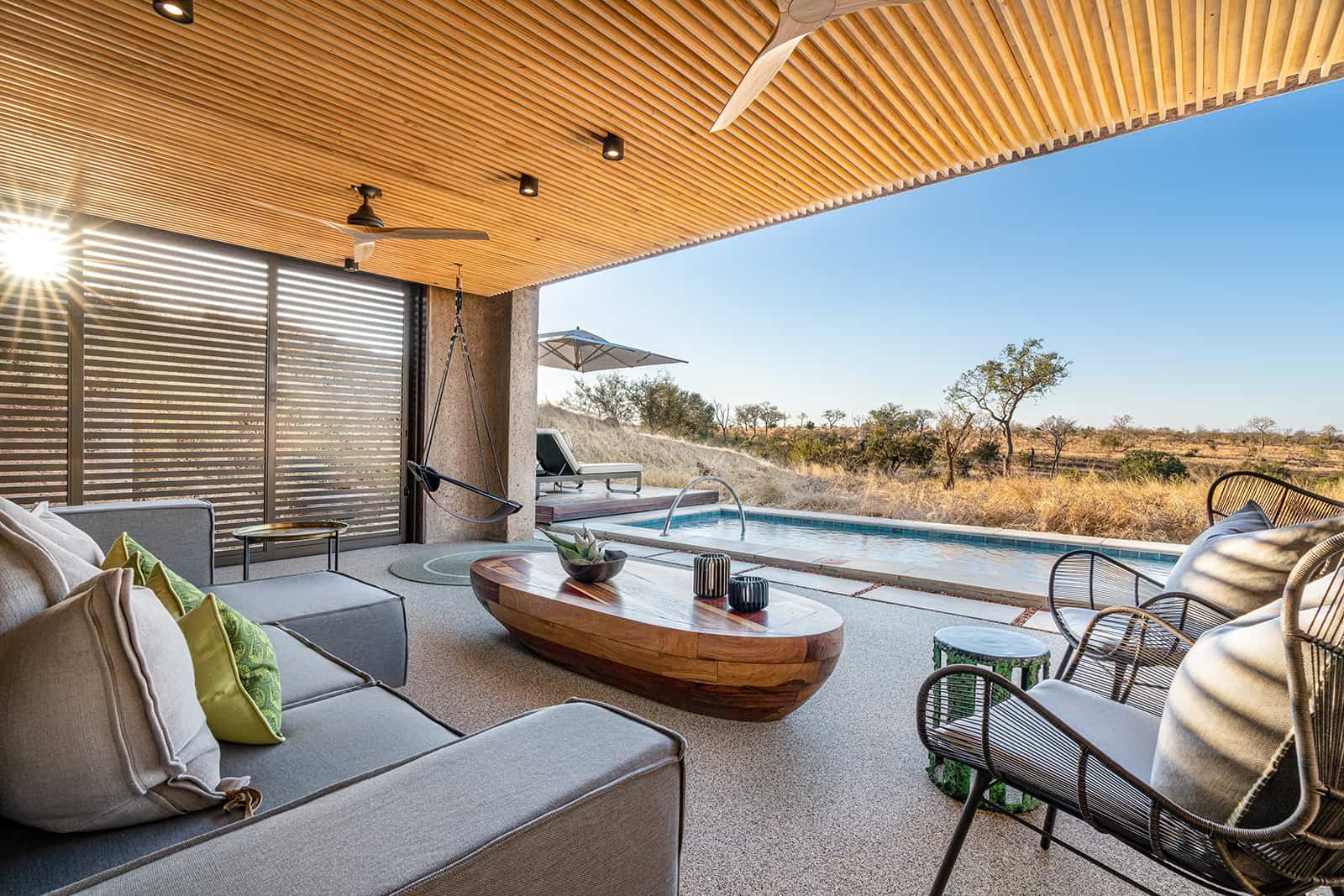 Luxury lodges are aplenty in Kruger National Park and all of them cater to different needs. Some are built for families while others offer couples a private and relaxing time. Sabi Sabi Earth Lodge in Sabi Sand Private Game Reserve is recognised by Nat Geo's Unique Lodges of the World. 
Once you've filled up on adventure, head back to Cape Town for food and relaxation or head over to Johannesburg, South Africa's biggest city for shopping, culture, and yes, more food.
2. Discover Australia through a coastal adventure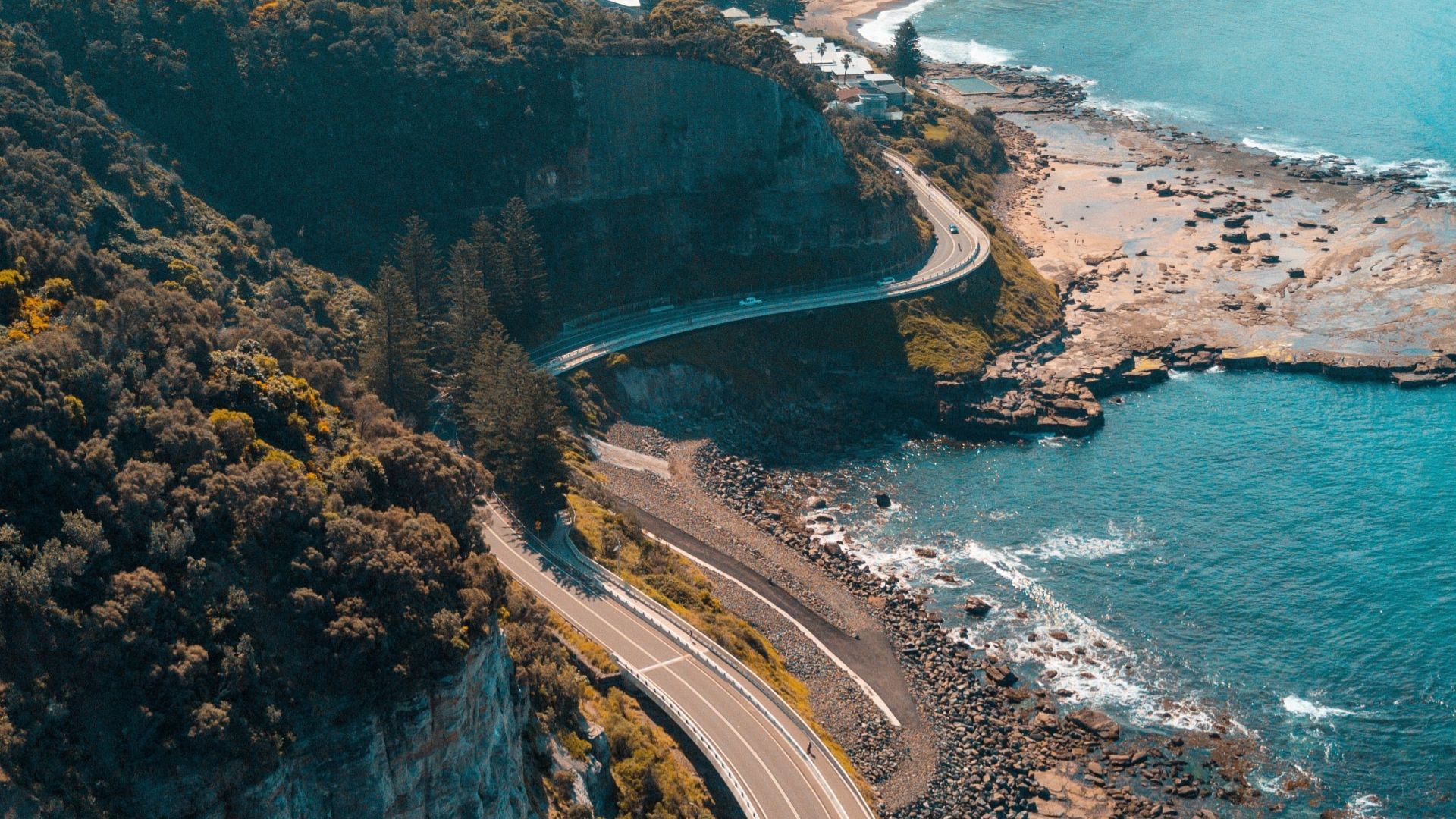 We've written many articles about Australia and with good reason—Australia has something for everyone. For an older couples trip, Australia once again ranks as one of the best destinations. 
Australia offers many experiences from wine tours across the country, and amazing treks to unforgettable views, and endless food in the cities. Since we're all about comfort here, we'd recommend renting a comfy vehicle and just driving from coast to coast while taking in the sights.
The Great Barrier Reef drive in Queensland is a short but sweet 140km drive from Cairns to Cape Tribulation. Within two hours, you can go from the city straight into an ancient rainforest. Though short, the drive is easy and you can get from the airport straight to the coast with your rental car without much hassle.
The Grand Pacific Drive in New South Wales would be an ideal choice for those who want to go on a longer drive. From Sydney to Tomerong, the 200km journey will take you through the Sea Cliff Bridge, a marvel of engineering, and you'll be able to stop by coastal towns for food and recreation at Wollongong, Kiama, and Jervis Bay.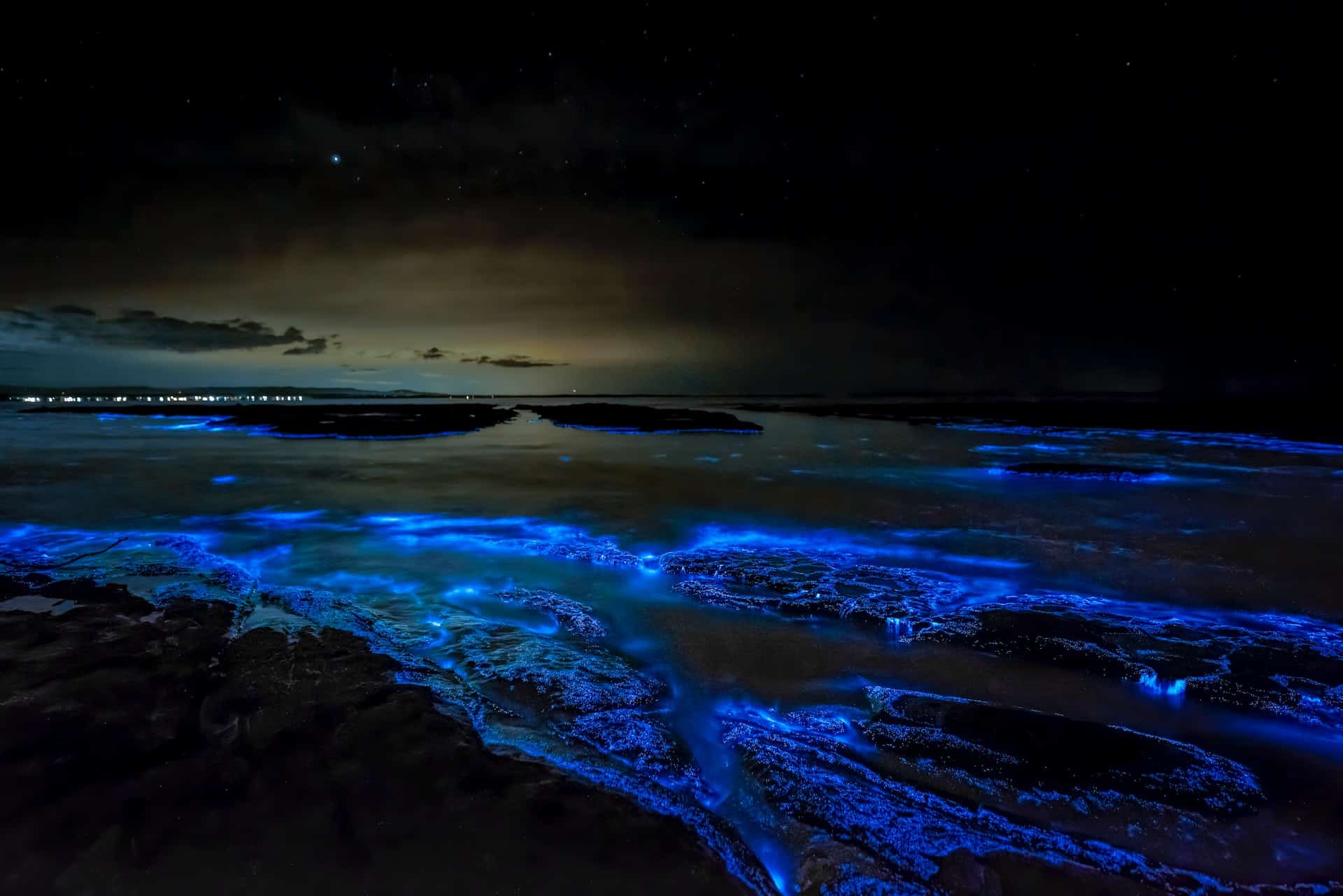 Make Wollongong your first port of stay for 1 night before making the next 100km trip down to Jervis Bay where Coolangatta Estate Winery is waiting for you or dive in Jervis Bay Marine Park a haven for seals, dolphins, and penguins—and migrating whales if you're in luck (May through Nov). 
3. See glaciers on an Alaskan sea cruise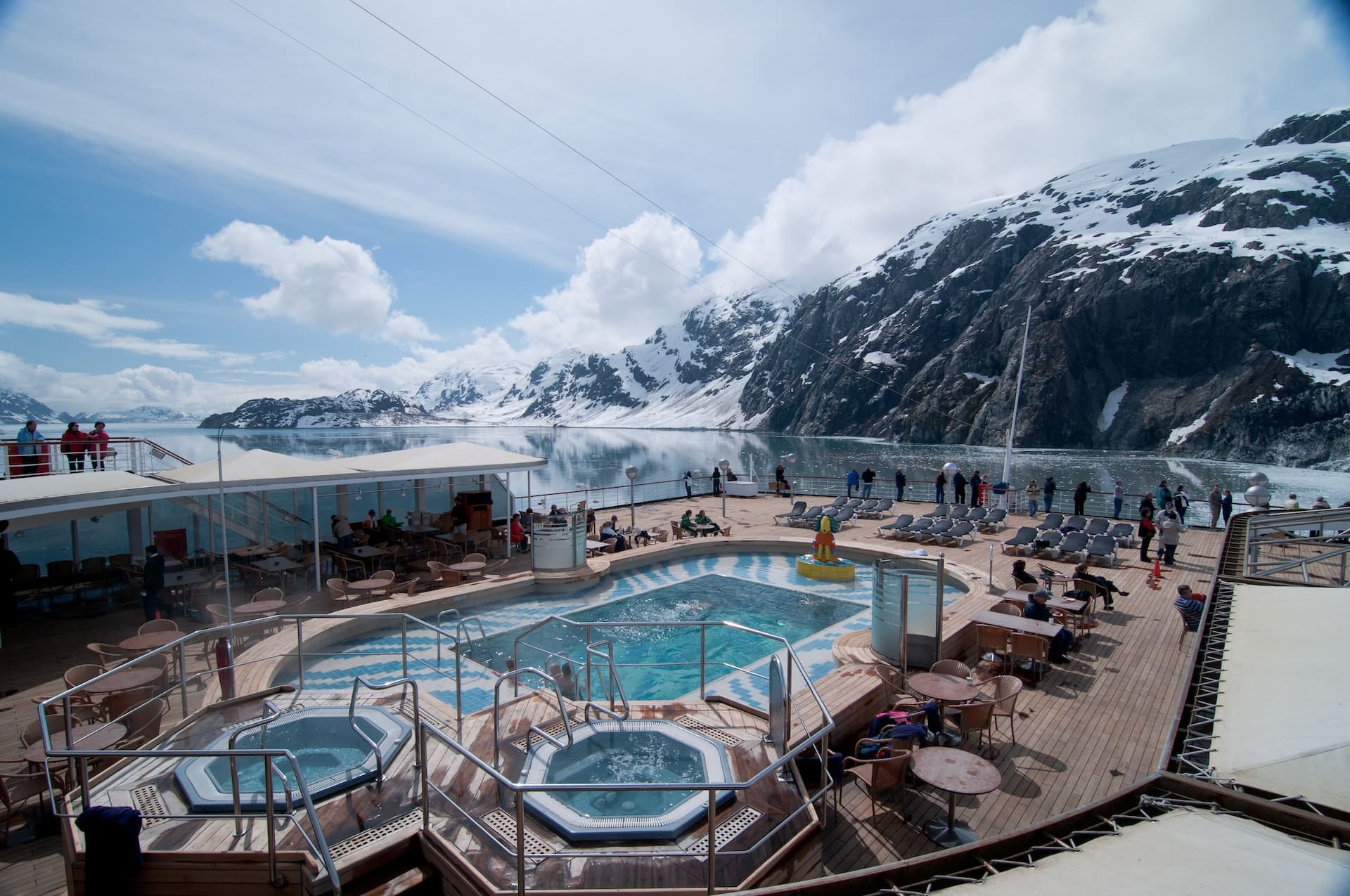 Not to be morbid but global warming is affecting our glaciers and the sooner you go see them, the better. This is a generalisation of course as many tours offer up-close encounters with glaciers still. Royal Caribbean Cruise Line, for example, offers Alaska glacier cruises that bring you up close to Mendenhall and Hubbard Glaciers either via kayak or aerial transport. 
On top of the benefits of an all-inclusive time on the cruise, these Alaskan cruises can take you to exotic locations like the Endicott Arm Fjord Glacier, a secluded glacier compared to its sister Tracy Arm. 
As part of the tour, you can also opt for a helicopter ride to Norris Glacier to see partake in a dog-sledding adventure or visit the icy caverns in Mendenhall or Matanuska.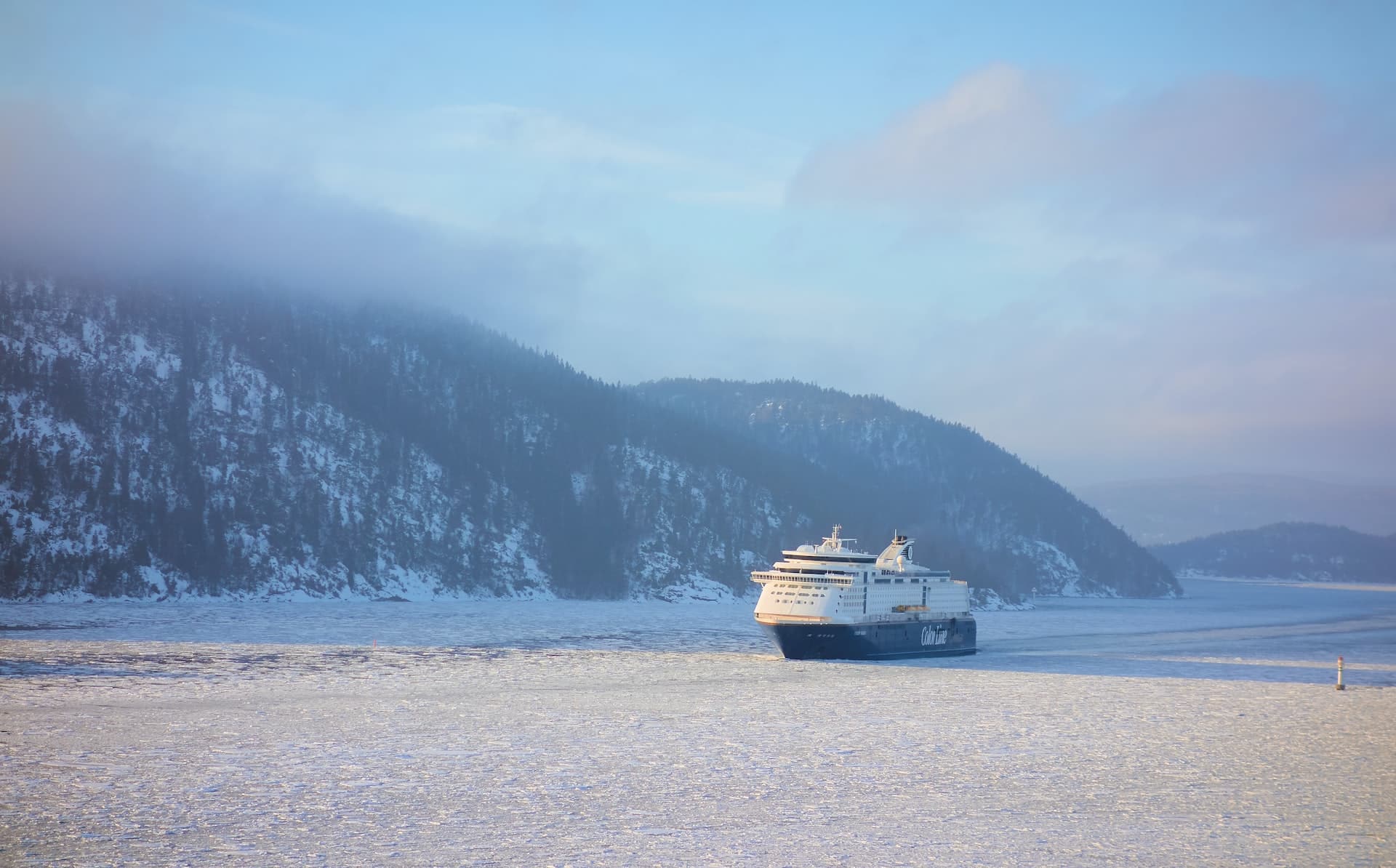 These tours typically depart in the summer when there is sufficient light throughout the day to appreciate the glaciers and can be boarded at either Vancouver or Seattle. These major cities are a treat on their own to discover. 
If you're on a northbound cruise, stick to the starboard side of the ship for the best views of the glaciers from your room. Vice versa for the southbound cruises. 
4. Rise above the clouds in Cappadocia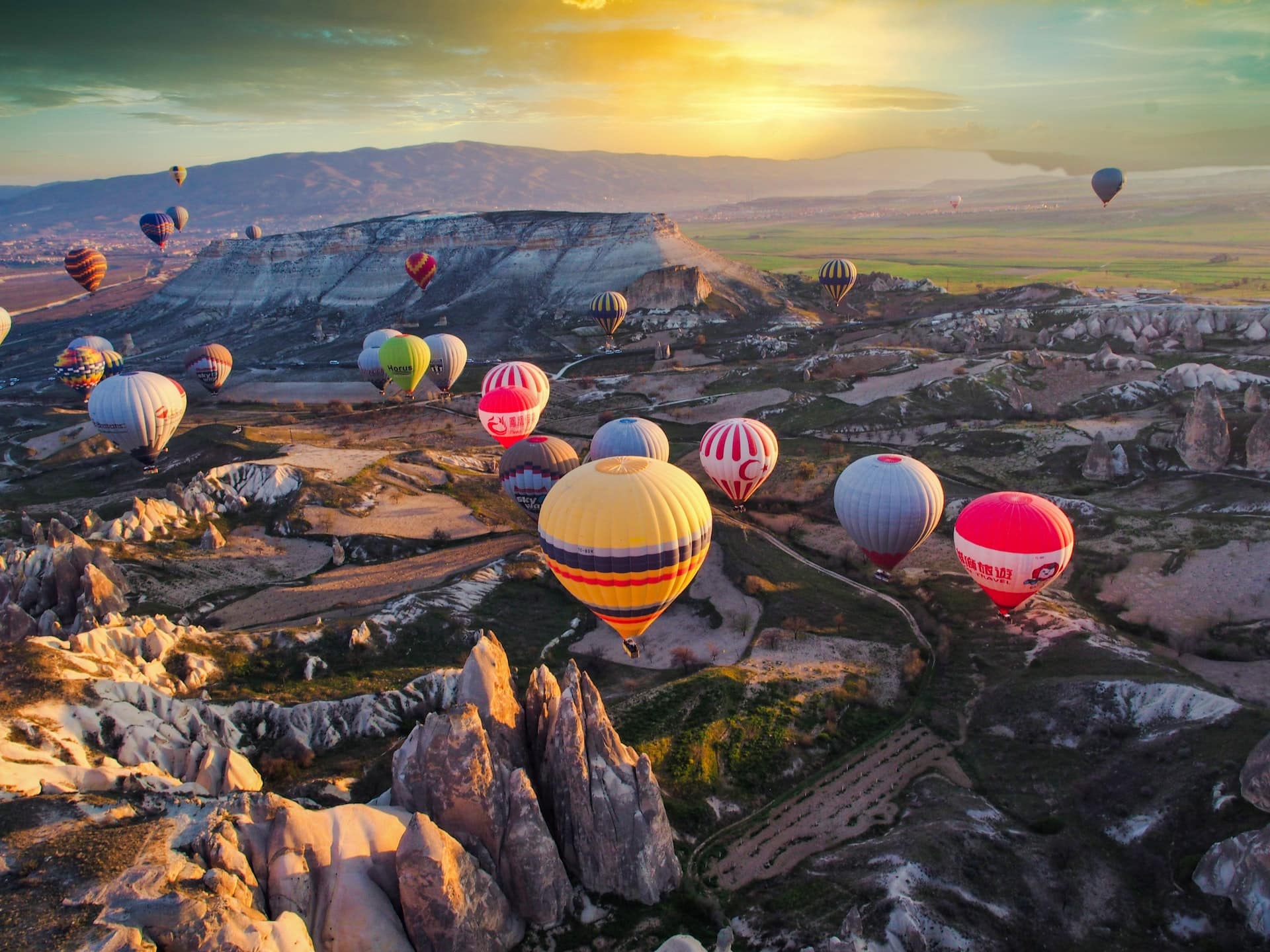 The Cappadocia region in Turkey is famous for its unique natural rock formations called Cappadocia fairy chimneys or Cotton Castles. These formations due to volcanic activity were turned into homes and churches by early Christians who were persecuted during Roman times. The unique shape along with its soft malleable texture allowed people to build large underground cities and hide from enemies. 
Today, it is a UNESCO World Heritage Site that brings plenty of visitors. But for our list, we recommend taking in this sight via hot air balloon during sunrise. 
Landing in the capital city of Istanbul, tour operators typically run early morning or evening tours which include transfer and accommodation in Cappadocia. It's an 8-hour drive from the city to Cappadocia so we recommend flying directly to the nearest airport to the city of Göreme where the caves are. Turkish Airlines flies directly into Kayseri Erkilet Airport (ASR) which is an hour or 75km away from Göreme. 
Part of taking in the view is also taking in one night at one of the many cave hotels in Cappadocia. Yunak Evleri Cave Hotel in particular dates back to the fifth century. There are many rooms that are built into the walls but it also boasts a 19th-century Greek mansion on the grounds. On top of seeing the city from the skies, the stay in one of these caves is something you'll not experience anywhere else.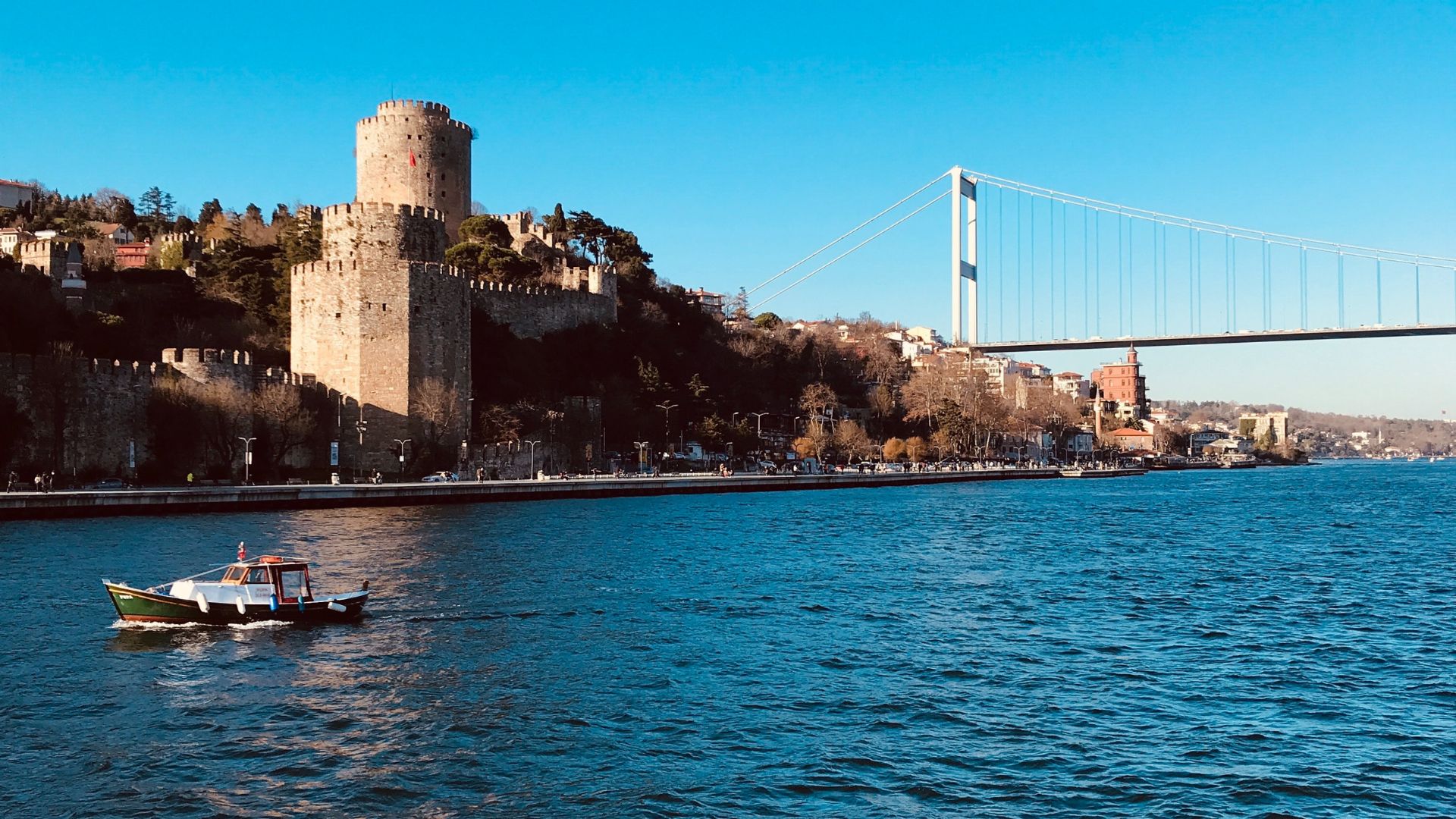 The historic city of Istanbul is of course a must-visit if you're in the region. We recommend taking a boat tour to see the city on the water. The Bosphorus Strait separates the European and Asian sides of Istanbul and many tours take you to see each coast with highlights of its cultural and historical significance. 
Don't use Euros while you're there though as it's almost always more expensive to pay for items this way. You'll always get a better exchange rate in Turkey so save your Euros to convert to Lira when you land and pay for things with Lira. 
Otherwise, you might be paying up to 1 Euro to use the loo when it may cost only 1 Lira or 0.056 Euro (at the time of writing). 
5. Meet Mount Toblerone in person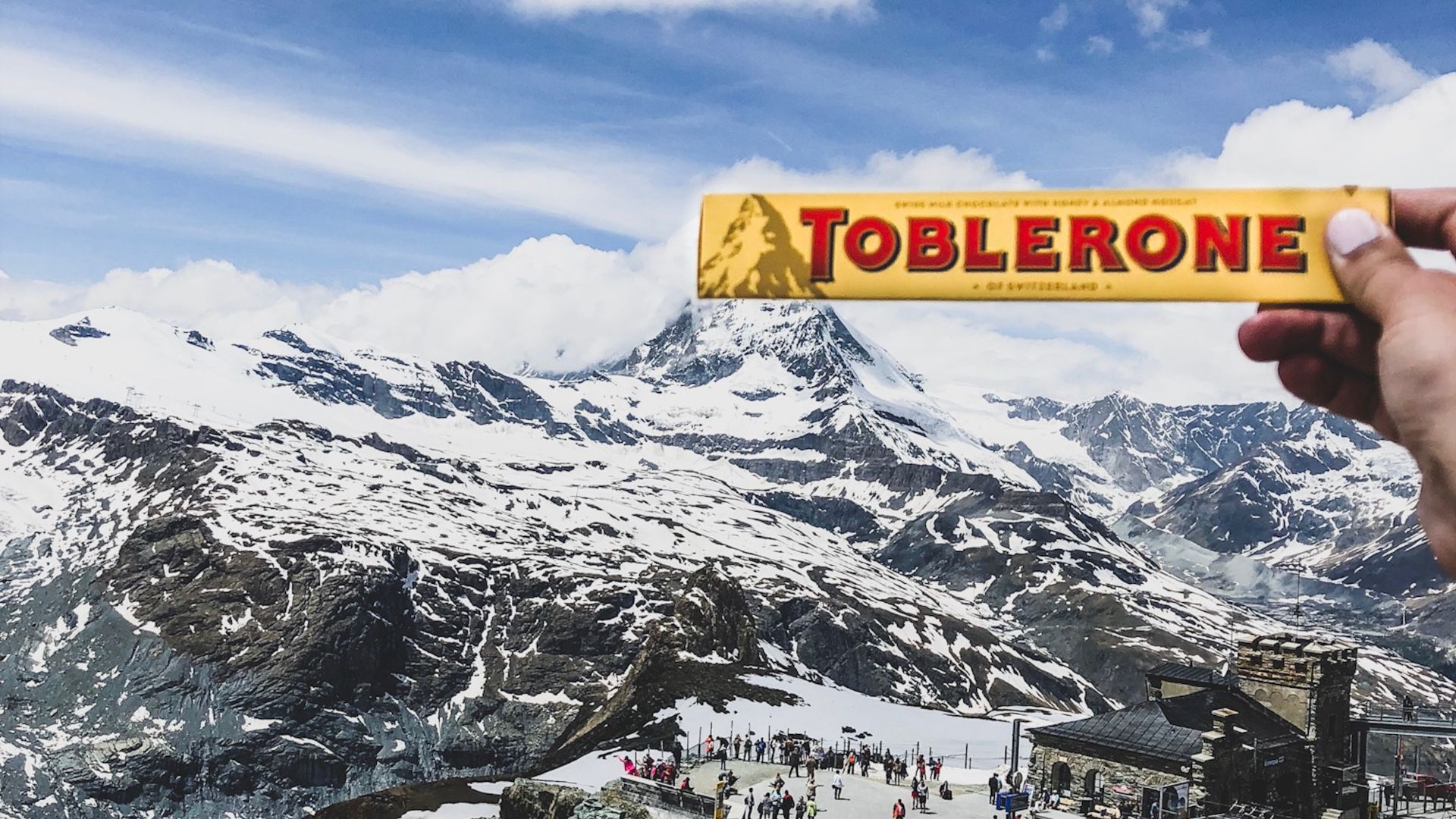 The famous mountain in Switzerland that adorns the popular Toblerone chocolate bar is actually the Matterhorn mountains and the closest city to the Alps is Zermatt. 
Zermatt is bathed in sunlight 300 days of the year and is a car-free zone so once you arrive you can leave your bags at the hotel and walk freely. Most major airports, Geneva, Sion, Zurich, and Milan offer trains that go directly to Zermatt. 
If you're feeling adventurous and want to take a traditional mountain railway, buy your ticket to either Brig or Visp station and switch to the mountain railway that connects to Tasch, the station in the city of Zermatt. This way also utilises the Glacier Express route, the much-travelled route between St. Moritz and Zermatt, albeit the final 44km (Prices here). The views are still stunning though and many travellers opt to transfer to this train. Once you've arrived at Zermatt, you can take a cable car up to Stellisee Lake for a closer view, or enjoy the Matterhorn from the city.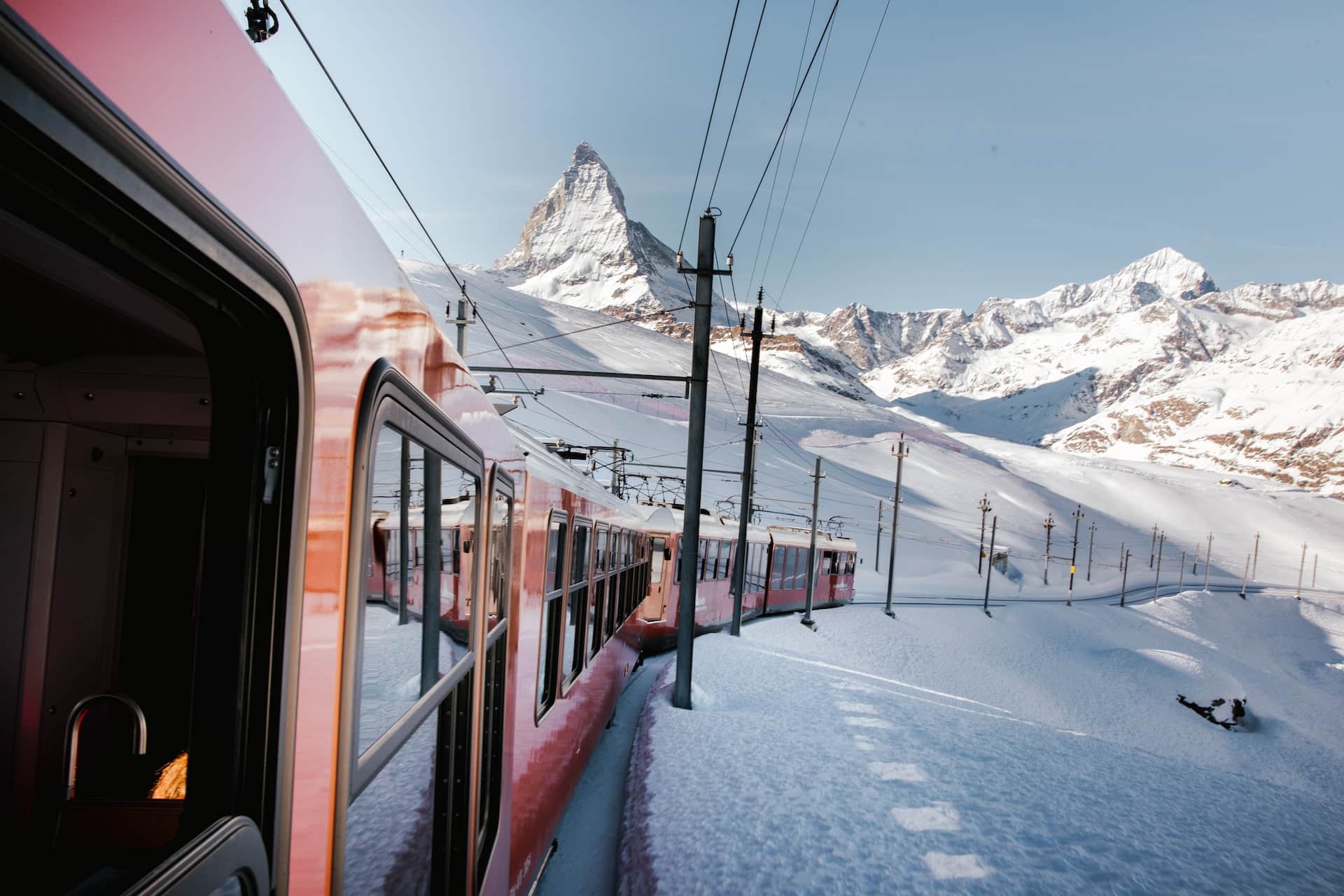 For the best panoramic view of the mountains, take the electric train up to Gornergrat which sits over 3000m above sea and marvel at not only the Matterhorn but the other mountains in the range as well. 
Return tickets up the mountain from the Blauherd station are typically 50 Swiss Francs. Though we've mentioned it's sunny almost all the time there, make sure you stay a day or two to avoid the mountains being covered by clouds and it could possibly rain too.  Your travel guide should be able to advise you on the perfect timing and weather conditions so that you can avoid disappointment. 
Another option that will take you higher and closer but a little costly to the Matterhorn is to take the cable car up to Matterhorn Glacier Paradise. Here you will not only get to enjoy a great view of the Alps but also enjoy skiing, ice carving and more.
With the above guide, planning a vacation for older couples need not be a hassle. Just pick a reliable travel agent and then, have a great time!
TRAVEL WITH US For THE BEST DEALS!
You may also be interested in: