"The only man I envy is the man who has not yet been to Africa – for he has so much to look forward to." – Richard Mullin
For many people, visiting a safari or wildlife sanctuary is a must-have bucket-list item, a lifelong dream, the quintessential once-in-a-lifetime experience. Few travel experiences can compare with gazing at wild animals roaming freely in wildlife sanctuaries, enjoying their natural habitat with wild abandon.
If you have yet to tick a wondrous wildlife park off your bucket list and need some inspiration, here are some of the very best and biggest wildlife parks from all around the world.
here are the World's 6 most wondrous Wildlife Parks 
1. Masai Mara National Reserve, Kenya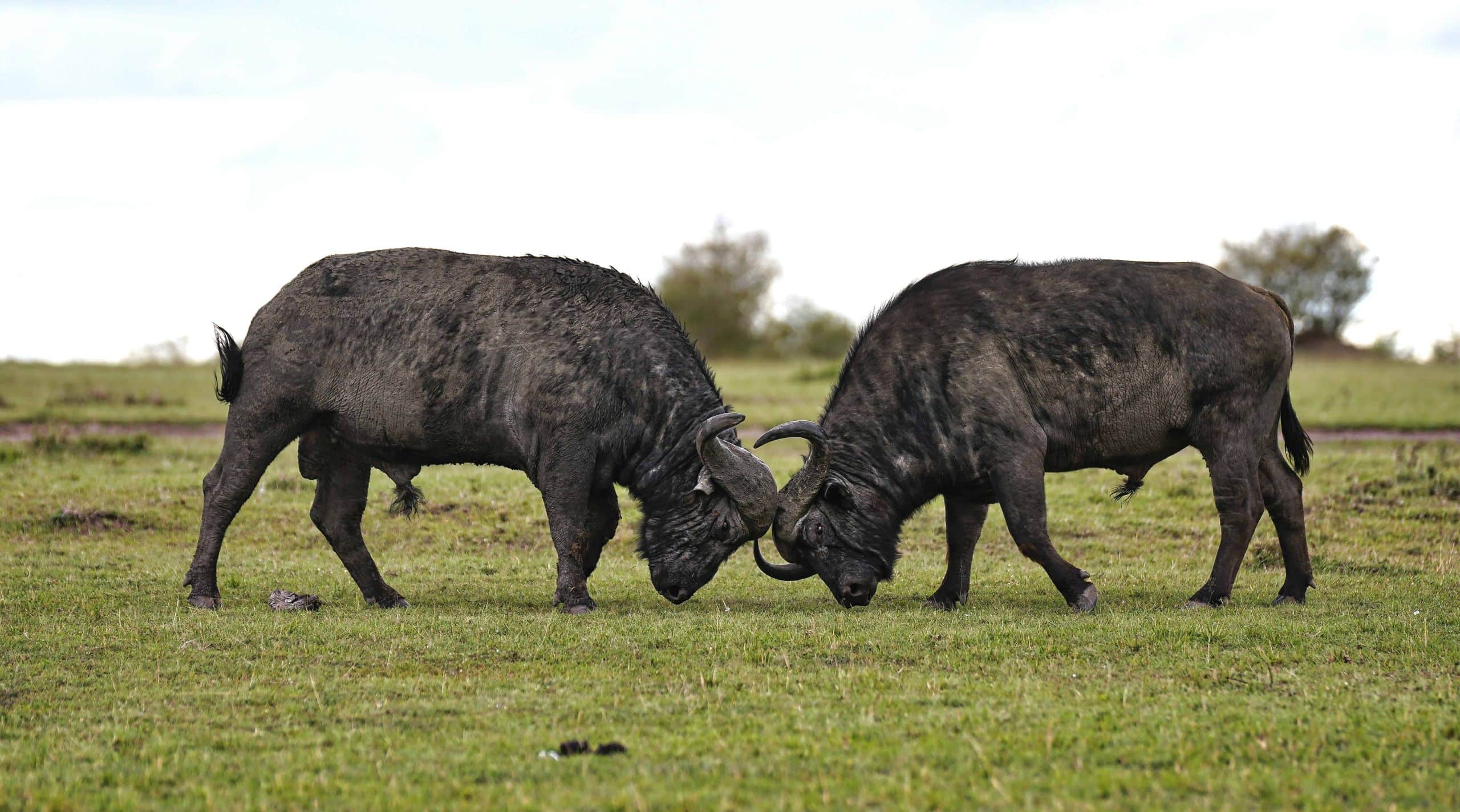 The iconic Masai Mara is located in the southwest of Kenya and is one of the most important and well-known wildlife conservation areas in the world. Covering an area of 1,510 square kilometres ( 583 square miles ), the Masai Mara National Reserve encompasses a diverse landscape consisting of the savannah, mountain highlands, lakelands and the Great Rift Valley.
Those looking for a top-tier traditional wildlife park experience should look no further than the Masai Mara National Reserve, as this wildlife sanctuary is heaven on earth for nature lovers. Famed for its spectacular natural diversity of animals, you can expect to see vast numbers of cheetahs, leopards, elephants, rhinos, African buffalo, giraffes, zebras, and lions across the rugged African wilderness. The wildlife park is also home to an excellent year-round concentration of game, including the more than two million wildebeest, zebras and other antelopes that make up the famous Great Migration. Enormous crocodiles are found in the Mara River and the wildlife park is home to over 450 bird species.
Visitors to the Masai Mara wildlife park will also witness how these wild animals act in their natural habitat, unconfined and roaming free as far as the eye can see. It's no wonder that this wildlife reserve is a photographer's and naturalist's paradise, with tourists from all around the world having Masai Mara on their must-do bucket list just to have a taste of that primal, long-forgotten freedom.
Read up on Kenya's entry requirements.
2. The Serengeti National Park, Tanzania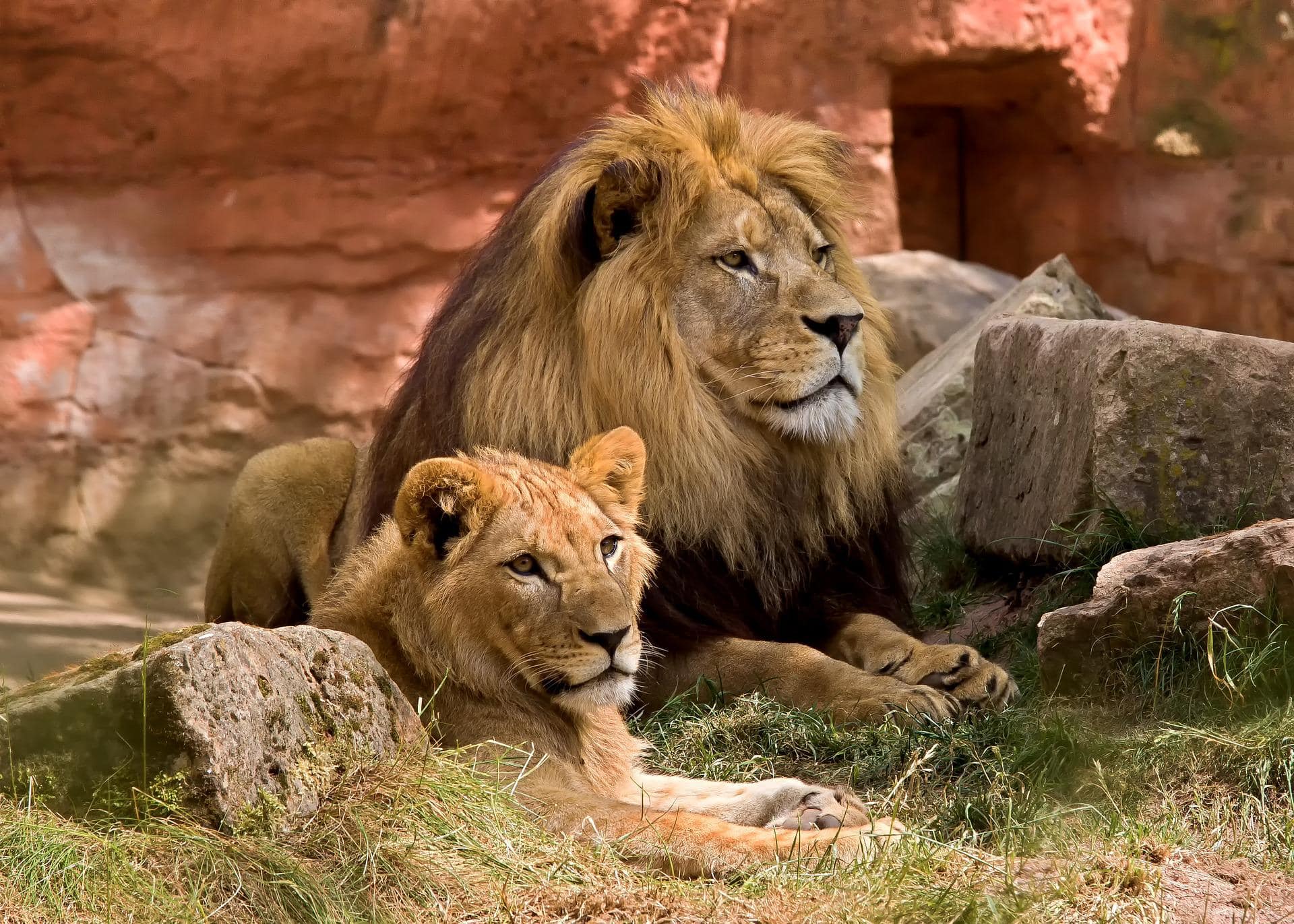 Listed as a UNESCO World Heritage Site, the Serengeti National Park is a land of beauty that is one of the last naturalistic wonders left on this planet. This iconic wildlife park is the symbol and icon of Africa, and also one of the world's oldest ecosystems to ever exist. Located in the northern area of Tanzania, this magnificent wildlife sanctuary also comprises about 1.5 million hectares of savannah. The Serengeti National Park has also been coined the Land of the Creation due to its most impressive spectacle, the annual migration of wildlife to permanent water holes.
During this phenomenon, you'll get to see vast herds of herbivores—wildebeests, zebras, buffaloes and elephants—migrating to the water holes due to the change of season, followed by predators on the hunt for them. All in, there are an estimated mind-boggling 4,000 lions, 1,000 leopards, 500 different types of bird species, 550 cheetahs, and over 2 million ungulates in total.
The Serengeti National Park is a favourite location for many wildlife movies including Our Planet (2019) starring famed naturalist and environmentalist Sir David Attenborough.
See the CDC's information on Covid-19 in Tanzania.
3. Tierra del Fuego National Park, Argentina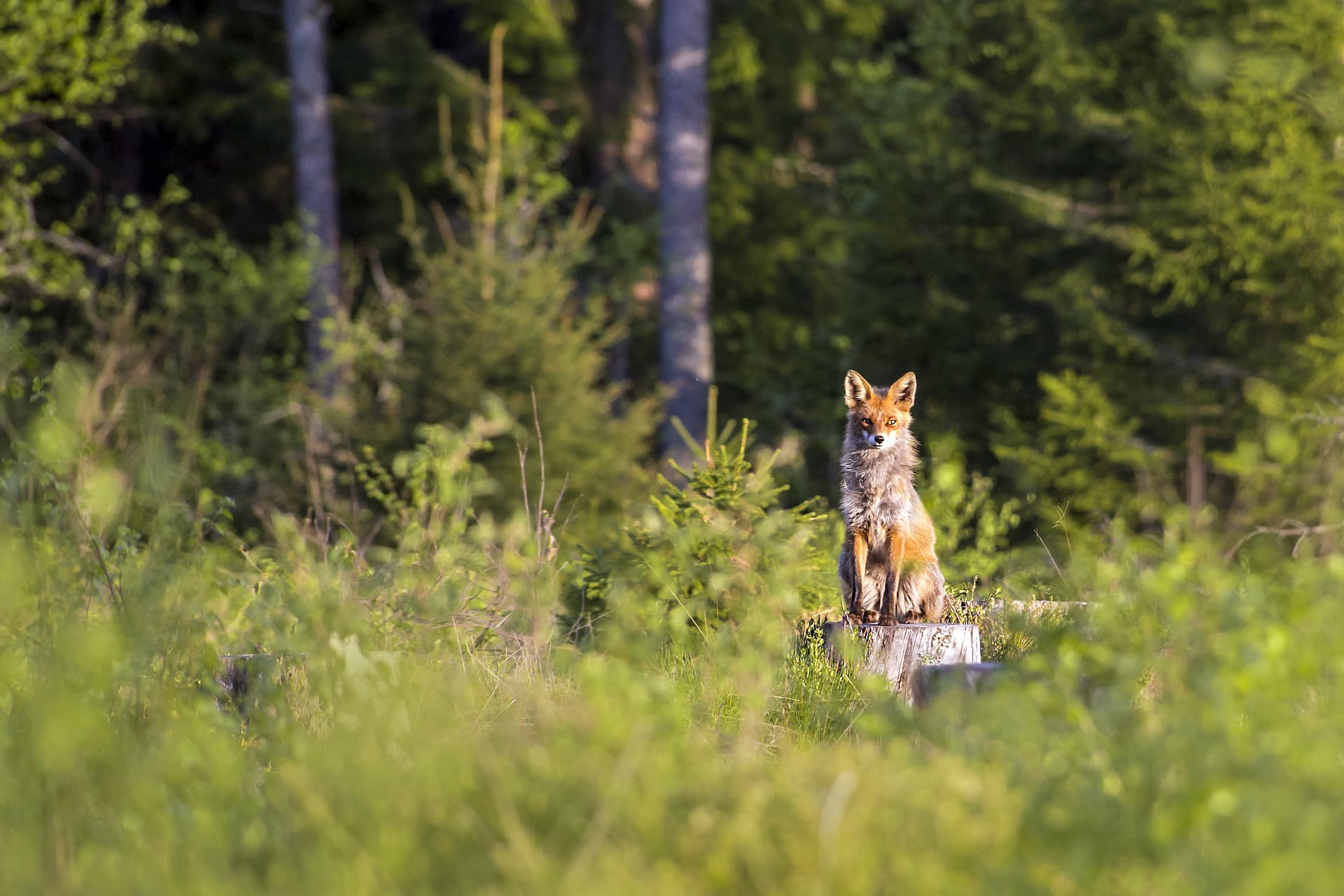 The Tierra del Feugo National Park, located at the southern tip of  Argentina, is nestled between the Atlantic and Pacific Oceans, thus featuring a dynamic weather ecosystem with beech forests, mountains, and dramatic waterfalls and glaciers. Not quite the image you may have in mind of a wildlife park being muddy, brownish and all dry landscapes.
It is a most enchanting wildlife park, home to beautiful specimens such as culpeos, steamer ducks, Magellanic woodpeckers, albatrosses, black-chested buzzard eagles, as well as non-native species like European rabbits and North American beavers. Aside from basking in the sightings of these wild animals, visitors to Tierra del Fuego often partake in hiking and fishing which the area is famed for.
Read up on travel advisory for Argentina.
4. Yala National Park, Sri Lanka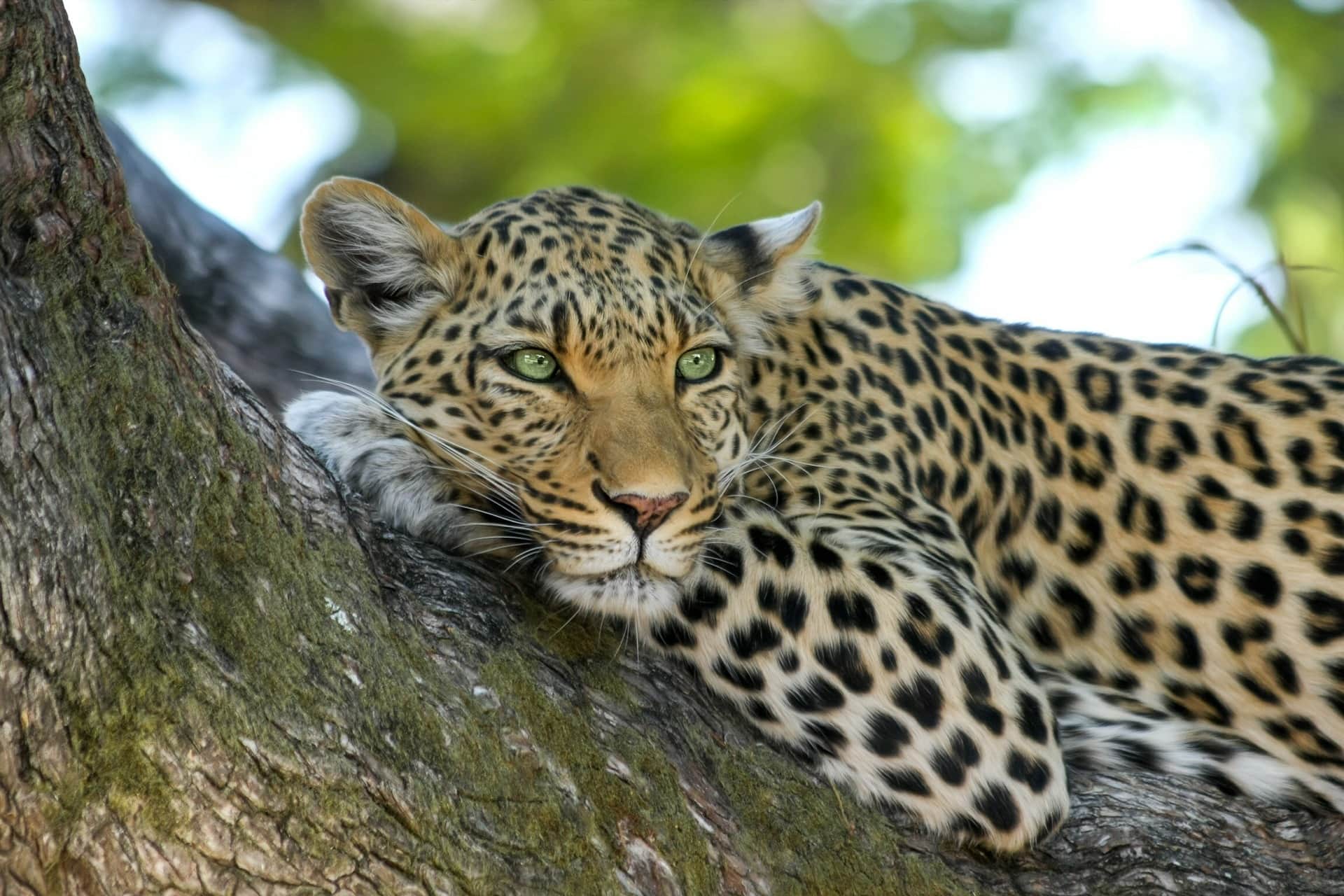 Yala National Park in Sri Lanka covers an area of around 979 square kilometres and is Sri Lanka's most visited national park. This wildlife park is made up of six separate national parks and three wildlife sanctuaries and contains rare animals, such as sloth bears, leopards, Indian elephants, wild boars, mongoose, spotted deer, saltwater crocodiles, water buffalo, plus more than 215 species of birds. This wildlife park is also important for the conservation of Sri Lankan elephants and Sri Lankan leopards, both of which reside at Yala in large numbers.
Much like the wildlife parks in Africa, Yala National Park also offers a drive around the sanctuaries by Jeep, with local wildlife specialists who are experts in tracking leopards – Yala reportedly has the highest density of wild leopards in the world. With their help, you'll be sure to take home memories of a truly unforgettable wildlife experience.
Check Sri Lanka's travel updates and restrictions.
5. Ranthambore National Park, India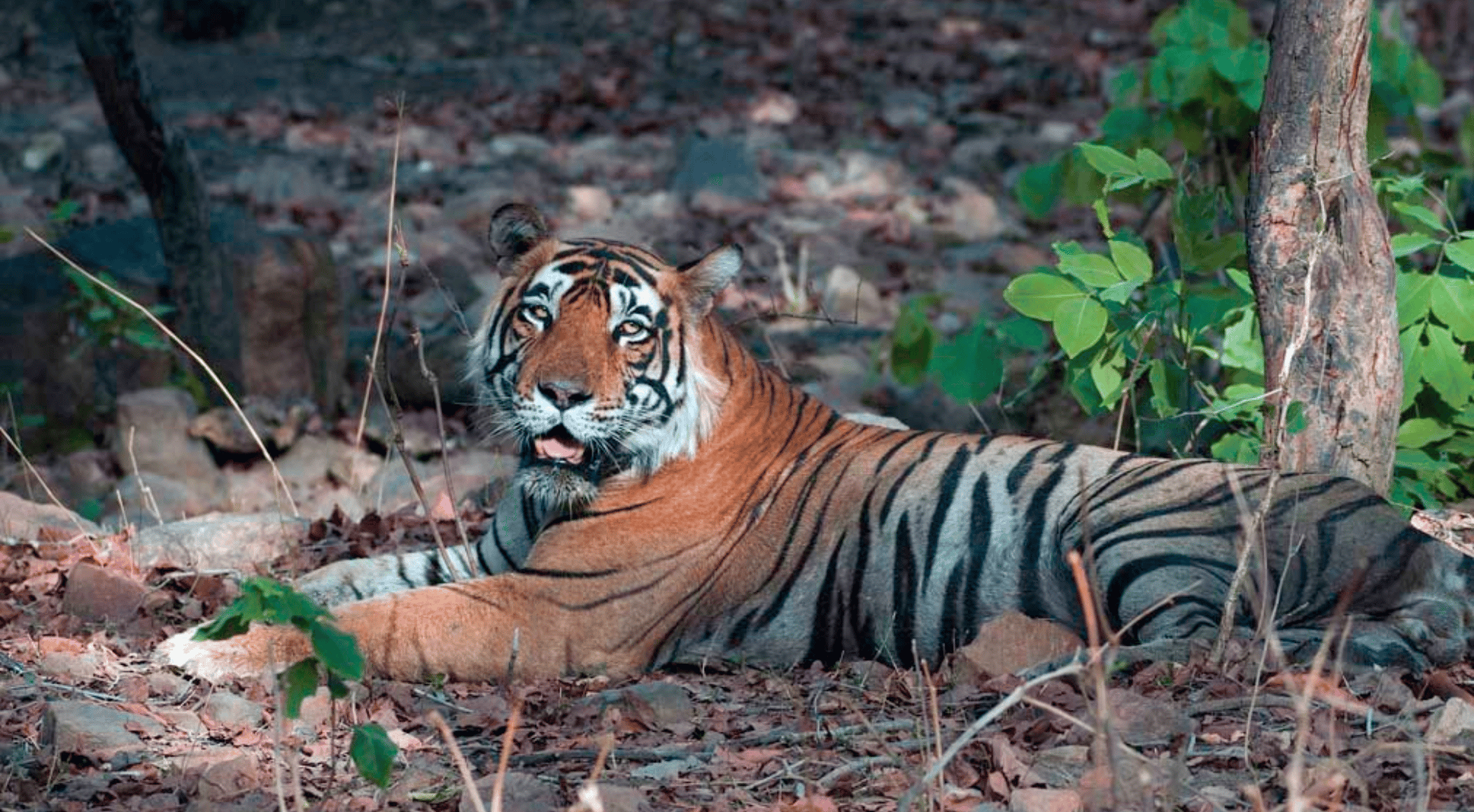 One of the best places in the world to spot tigers is the Ranthambore National Park, a national park in Rajasthan, India located near the town of Sawai Madhopur in northern India. It spans around 1,334 square kilometres, or 515 square miles and is bounded to the north by the Banas River and to the south by the Chambal River. It is named after the historic Ranthambore Fort which lies within the park.
This wildlife park is home to an abundance of wildlife, which includes the Indian elephant, Indian leopard, Bengal fox, wild water buffalo, gaur (Indian bison), wild boar, spotted deer and striped hyena. However, its main draw is still the Bengal tiger population. In 1973, the Indian government started the Project Tiger initiative, an area which is a designated tiger sanctuary. The year 2021 was a record-breaking year for breeding at the park, with 21 new tiger cubs born.
These are the latest requirements for travelling to India
6. sharjah safari park, UAE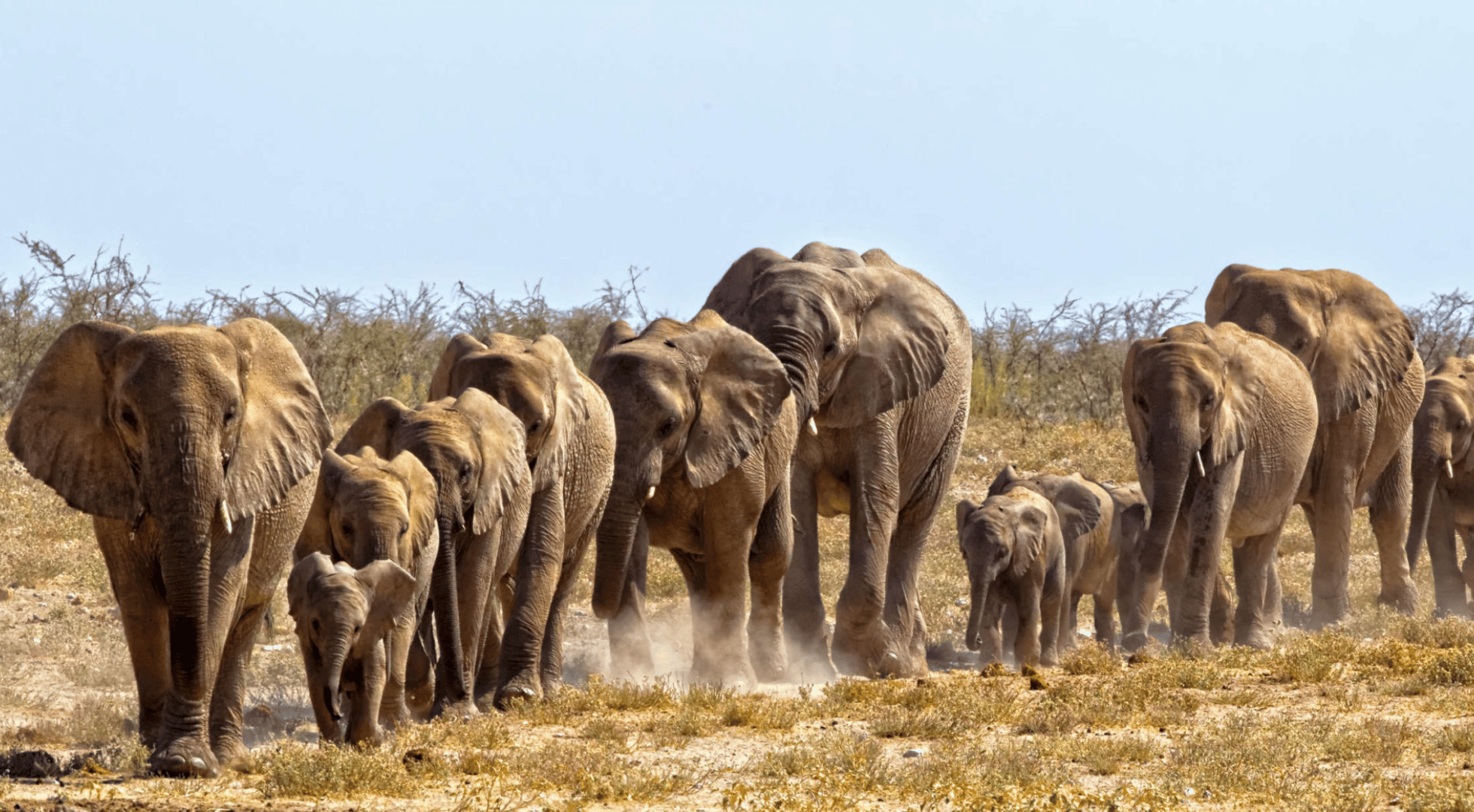 The newly opened Sharjah Safari Park in Sharjah, the third most populated city in the United Arab Emirates (UAE) is one of the most beautiful and amazing places in the world. It is the largest wildlife park outside Africa and home to over 50,000 animals.
Disappear into the heart of Africa as this wildlife sanctuary adventure takes you on an exploration of some of the planet's most incredible animals.   Enjoy a wild encounter off-road in an open 4WD vehicle. Expert guides will happily share their knowledge and passion for these magnificent creatures. See giraffes grazing, hippos playing in natural pools, ostriches basking in the sun or even coming face to face with a majestic lion or leopard just 4m away. There's also the star attraction – a black rhino, watusi cattle, gazelle, hedgehog, bat-eared foxes, hyenas, kid goats and gazelles roaming the roadways in search of food.
Check the UAE's travel requirements 
How To Get to These Wildlife Parks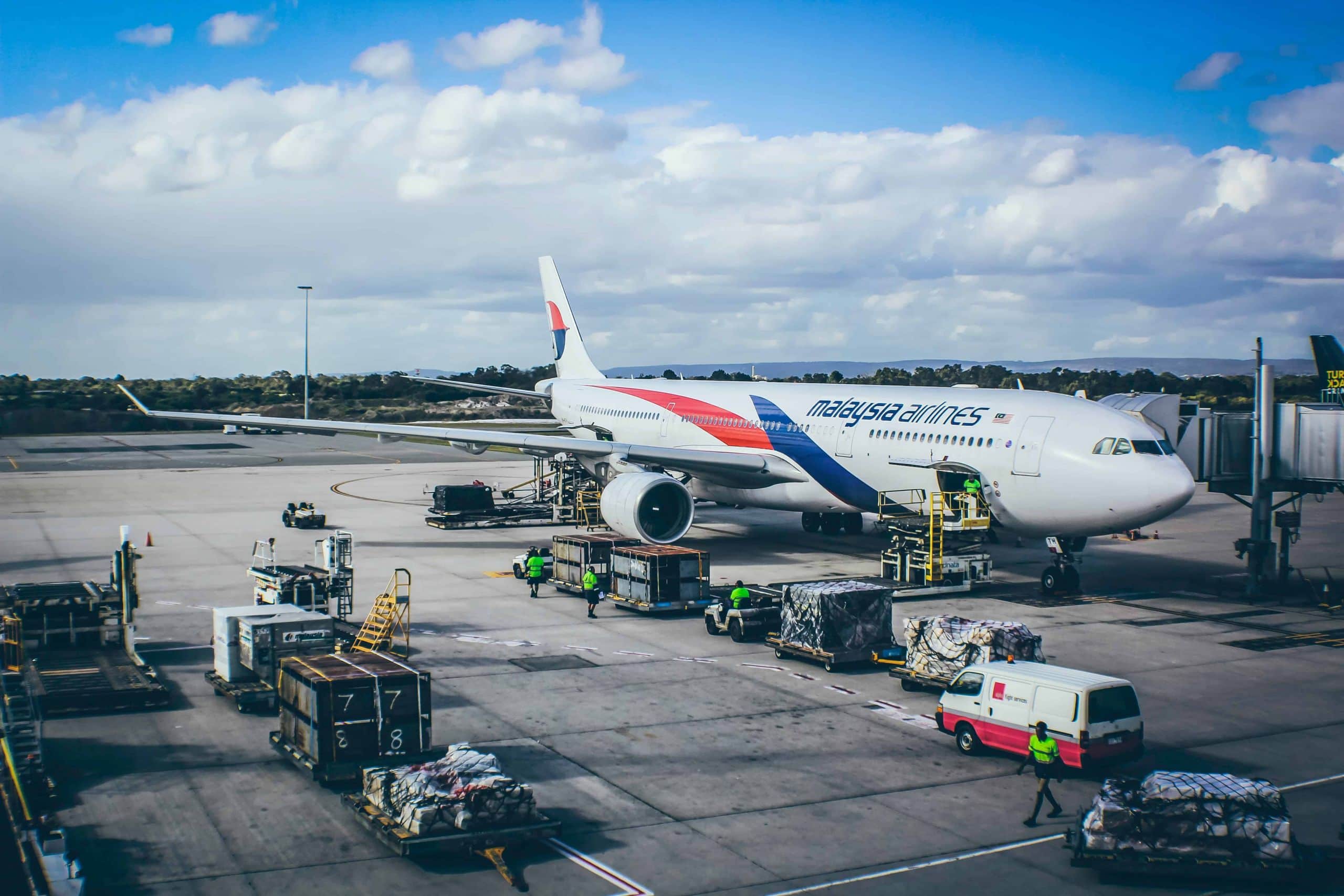 The best way to travel to these destinations is undoubtedly via a flight. If you're inspired and serious about planning that wildlife park trip, it's best to start booking your flight ticket the moment you've decided on the date.
Other than that, do check up on the travel regulations of each of the countries. Although most countries already allow travellers to visit as long as they're vaccinated and present proof of vaccination, it wouldn't hurt to have a more in-depth understanding of their restrictions.
Lastly, we leave you with one more quote to get the wildlife sanctuary inspiration fired up.
"There is something about safari life that makes you forget all your sorrows and feel as if you had drunk half a bottle of champagne – bubbling over with heartfelt gratitude of being alive" – Karen Blixen.
Planning To Escape To A Wildlife Sanctuary? 
You may also be interested in: