Australia is a vast country with plenty for you to do and explore. Here's a list we've curated to showcase the best places to go in Sydney and New South Wales. From iconic landmarks, sandy white beaches, there is something for everyone in Australia.
DAY 1-2: START WITH WORLD FAMOUS ICONIC AUSSIE LANDMARKS
The list of best places to go in Sydney and New South Wales is extensive, so it's best to use the city as your base for travelling around the state. Hence the natural start for your itinerary would be in Sydney, with these iconic Insta-worthy attractions.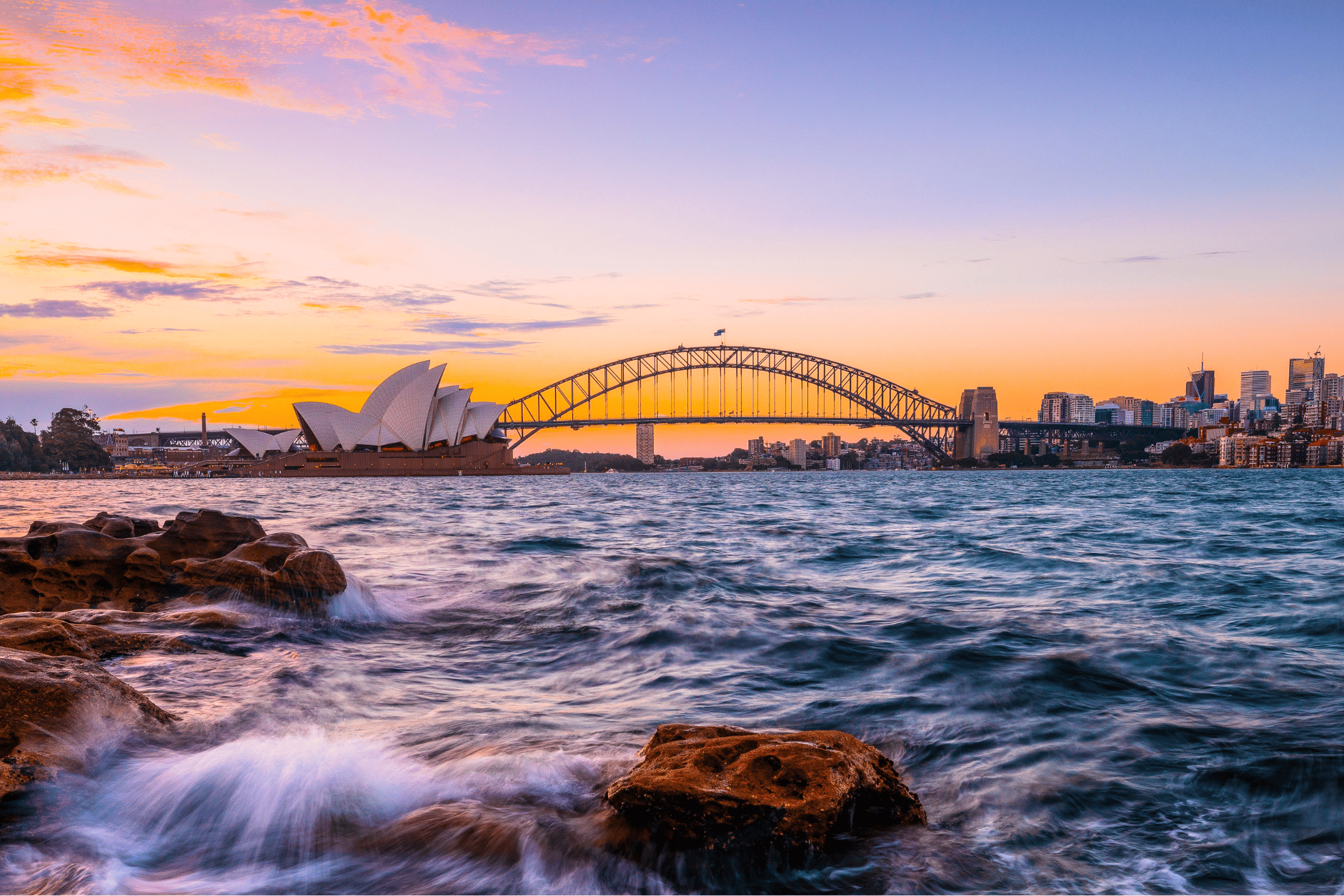 The two quintessential Sydney landmarks are the Sydney Opera House and Sydney Harbour Bridge. While here, enjoy a luxurious 3-hour food tour around the Sydney Opera House that reveals the diverse flavours and culture of this city. Then, burn off those calories by climbing the picturesque Sydney Harbour Bridge.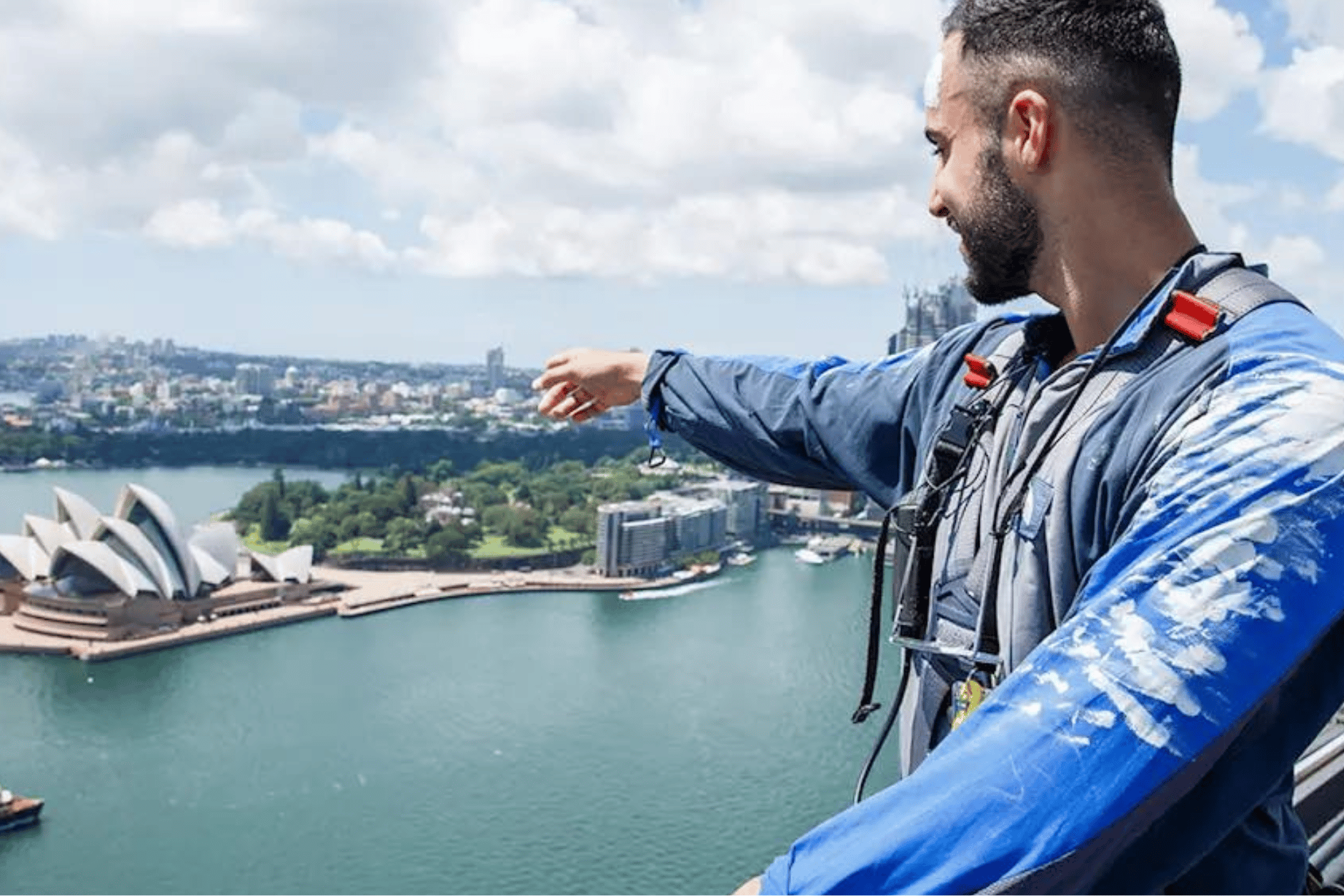 The best way to scale the summit of the Harbour Bridge is with an indigenous Australian storyteller. This is the ultimate Aussie experience as you are treated to unrivalled views of Aboriginal landmarks, accompanied by in-depth Australian First Nations stories.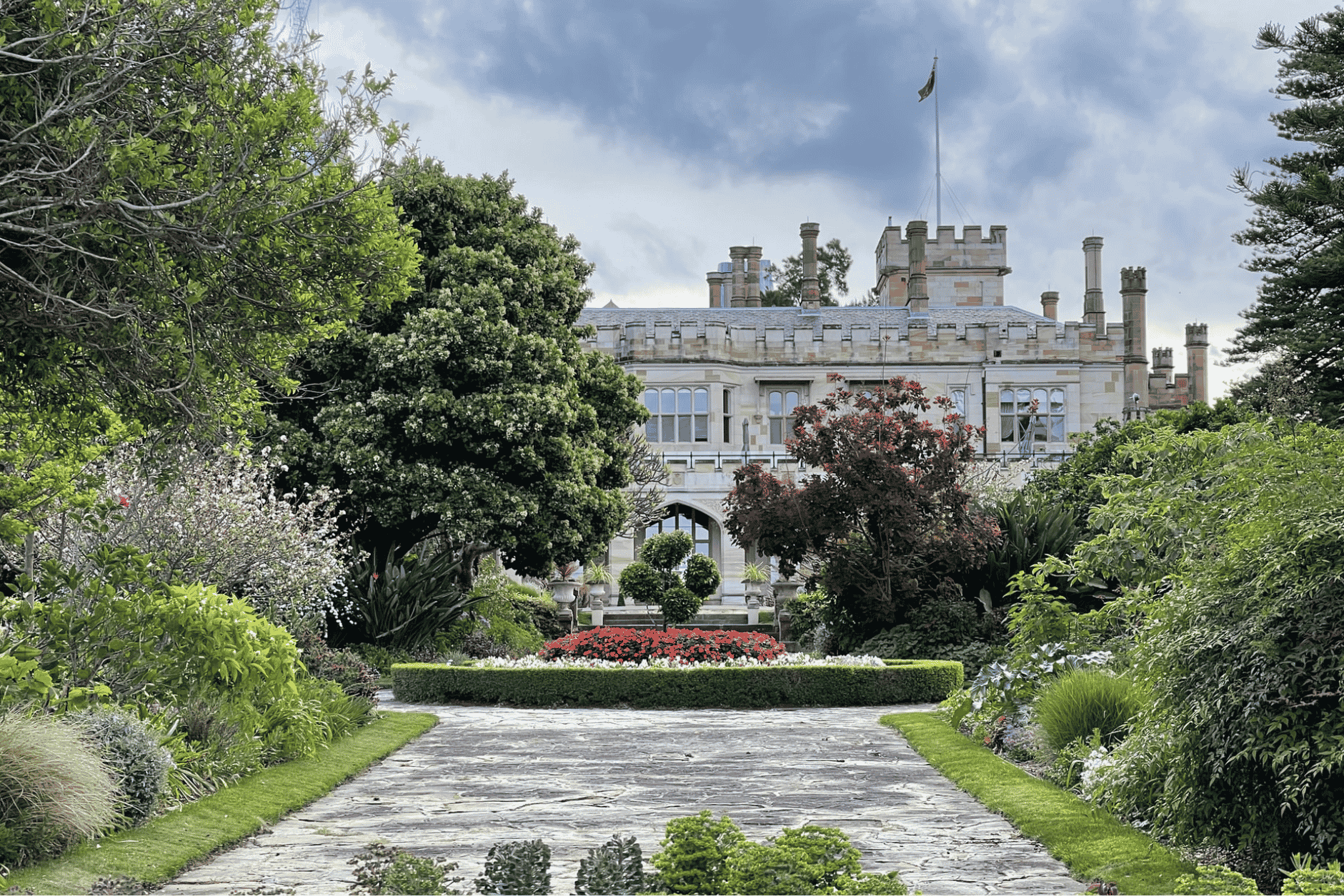 In the evening, wind down with some quiet 'me time' at the Royal Botanic Gardens Sydney. This is the best spot for sunset pictures as you can pose with a backdrop of the Sydney Harbour—one of the most photogenic harbours in the world.  Insider tip: Get up to Mrs. Macquarie Chair to take the perfect photo of both Sydney Harbour Bridge and Sydney Opera House.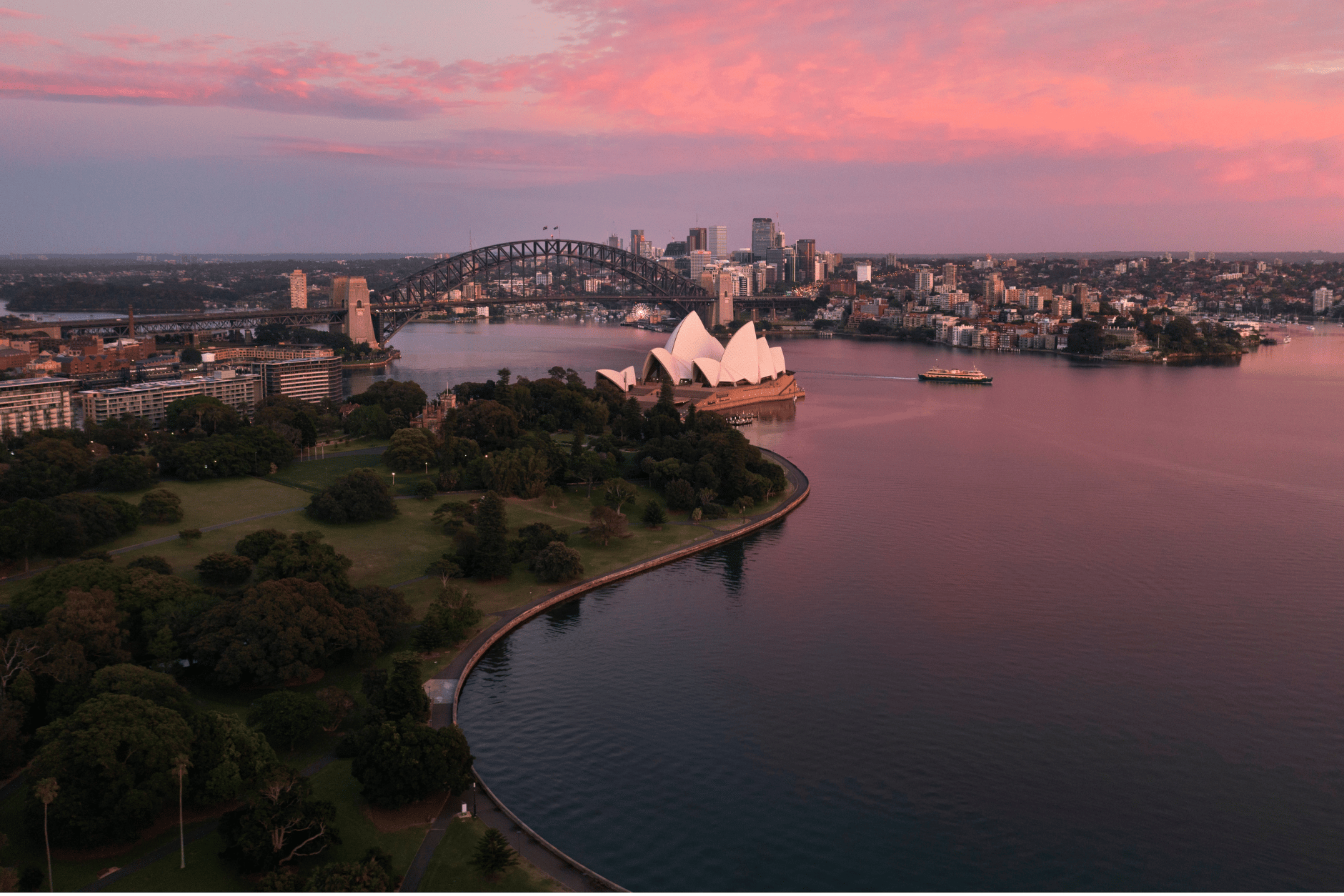 Once you have the perfect shot, head to Calyx for a sublime experience. The beauty of the Calyx, a living art gallery, cannot be captured in words and pictures.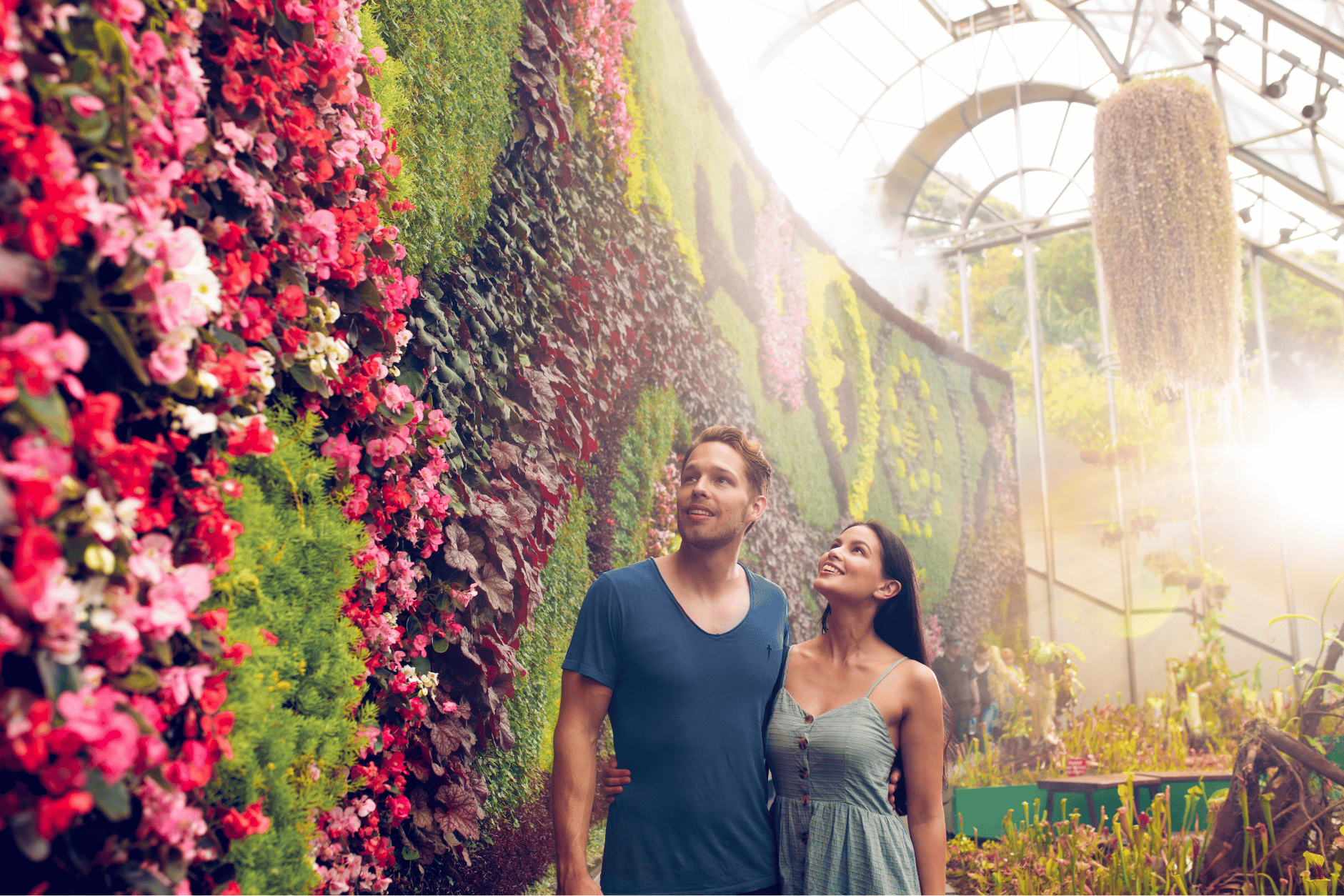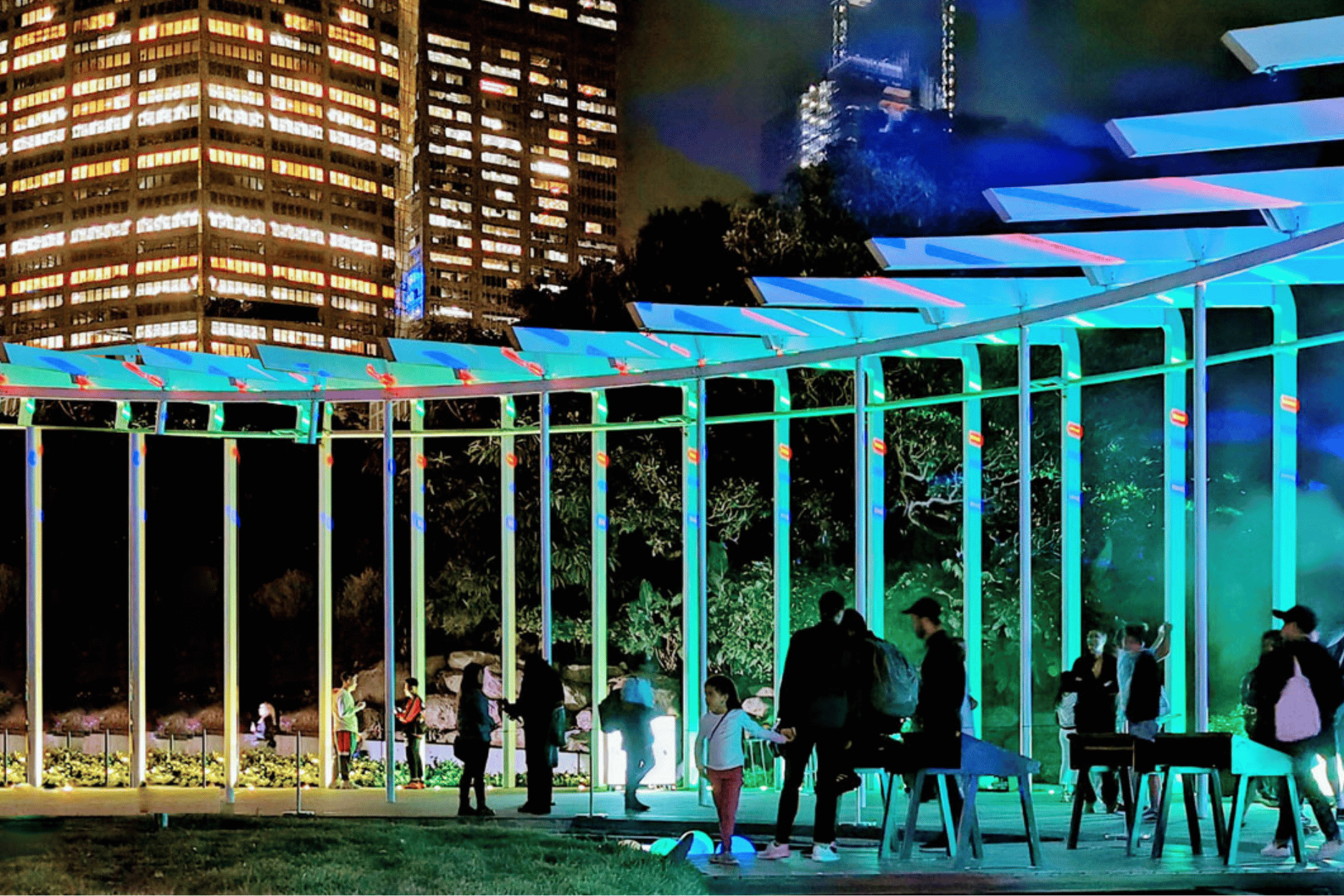 DAY 2-3: GET YOUR RETAIL THERAPY-FIX
New South Wales is a mecca for shoppers and rich in culture. These shopping destinations are among the best places to go in Sydney, and you can't help but marvel at their significant history and architecture at the same time.
Pitt Street Mall is New South Wales' premier shopping destination. This is where you can admire The Strand Arcade, one of Sydney's finest examples of Victorian architecture. Queen Victoria Building offers a diverse shopping experience complete with historical clocks and statues (with one of Queen Victoria and her dog Islay, no less).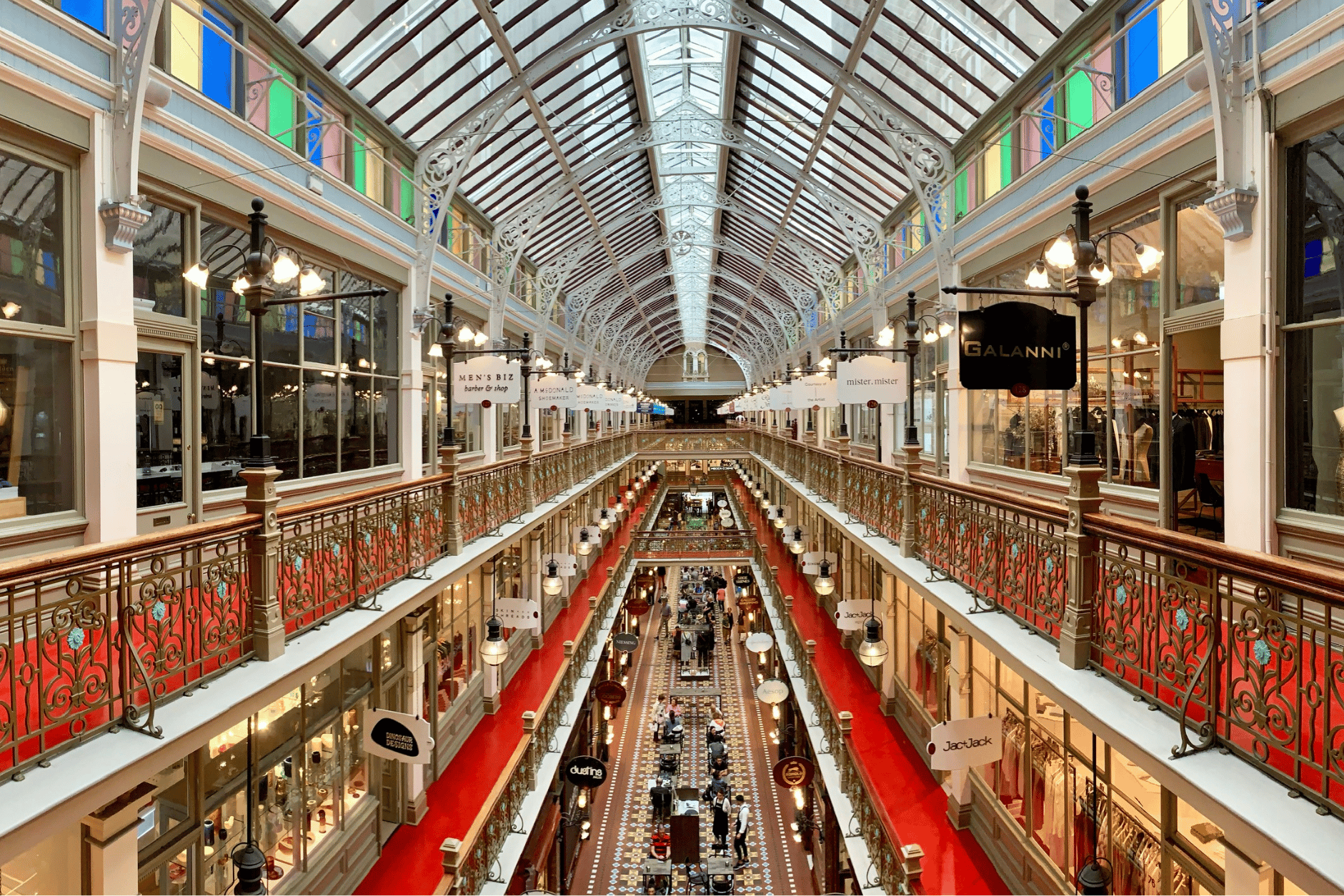 Explore discounts galore at Birkenhead Point Outlet where premium international and Aussie brands are on sale every day. If you're one with an unusual sense of originality and style, don't miss the beautifully handcrafted items and unique homewares sold at  The Rocks Markets, where talented local makers, chefs, and artisans converge.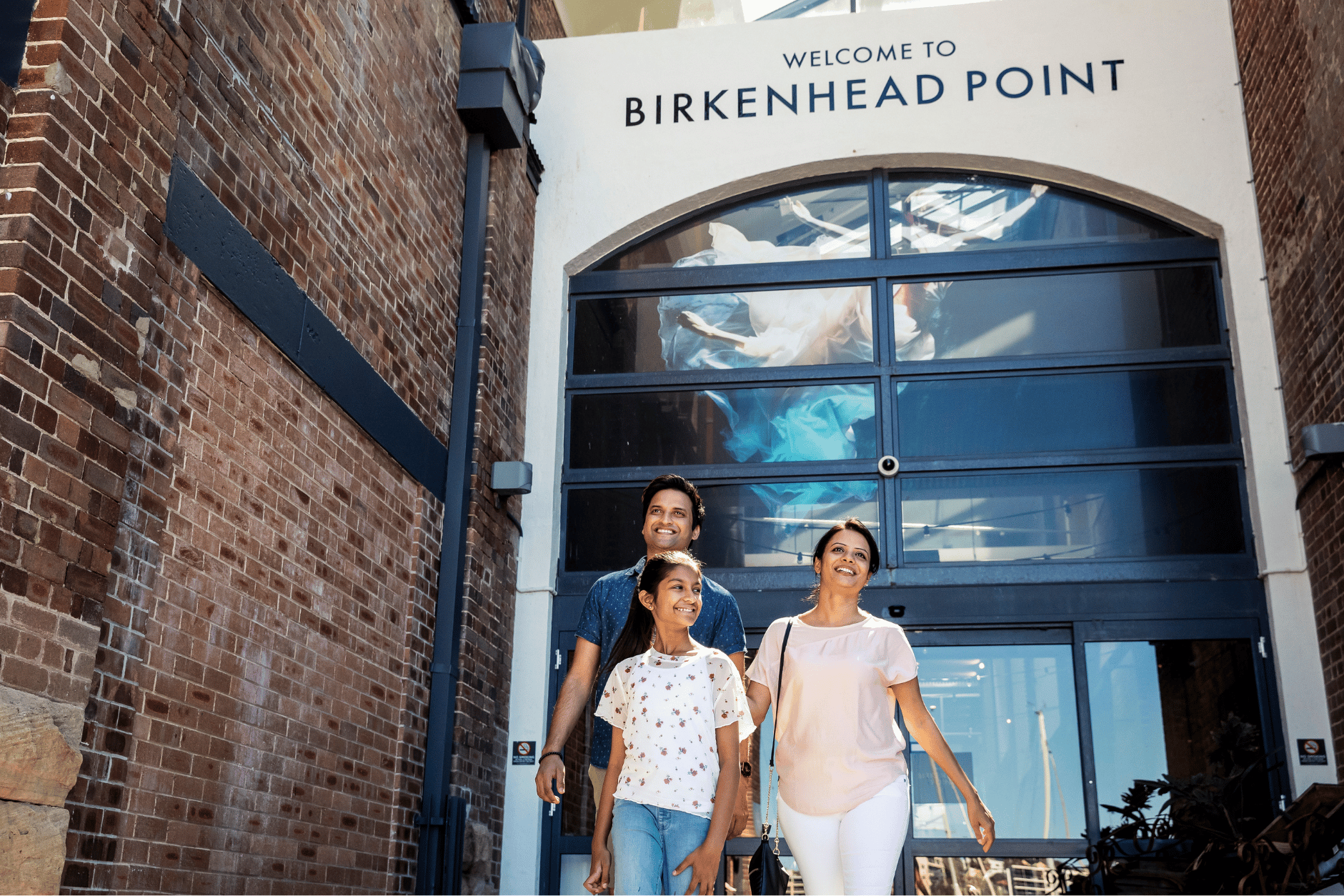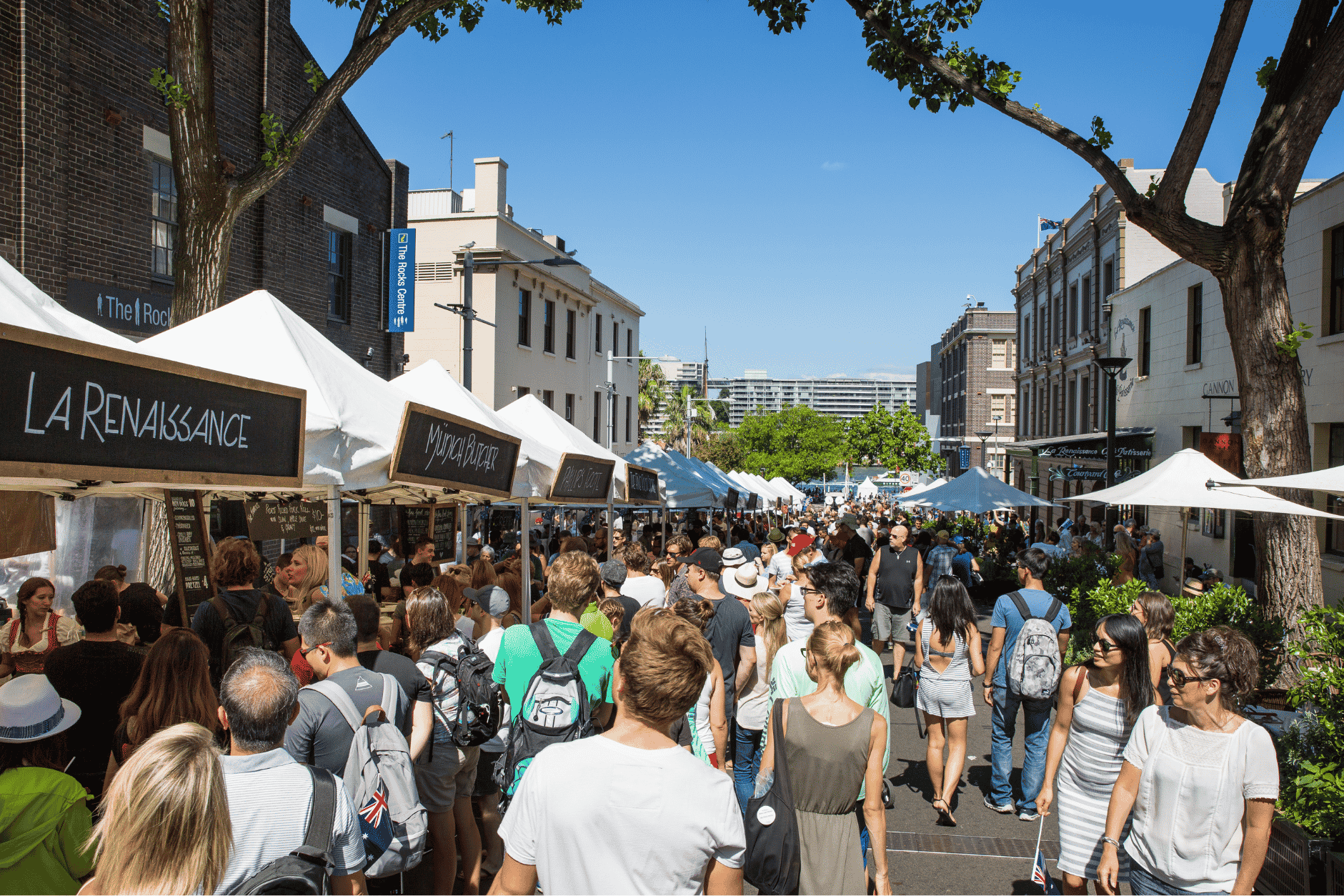 Shopaholics will be sated at Paddy's Markets and Carriageworks Farmers Market. Paddy's two large markets in Haymarket and Flemington have everything from affordable souvenirs to fresh produce, while Carriageworks is an award-winning farmers' market.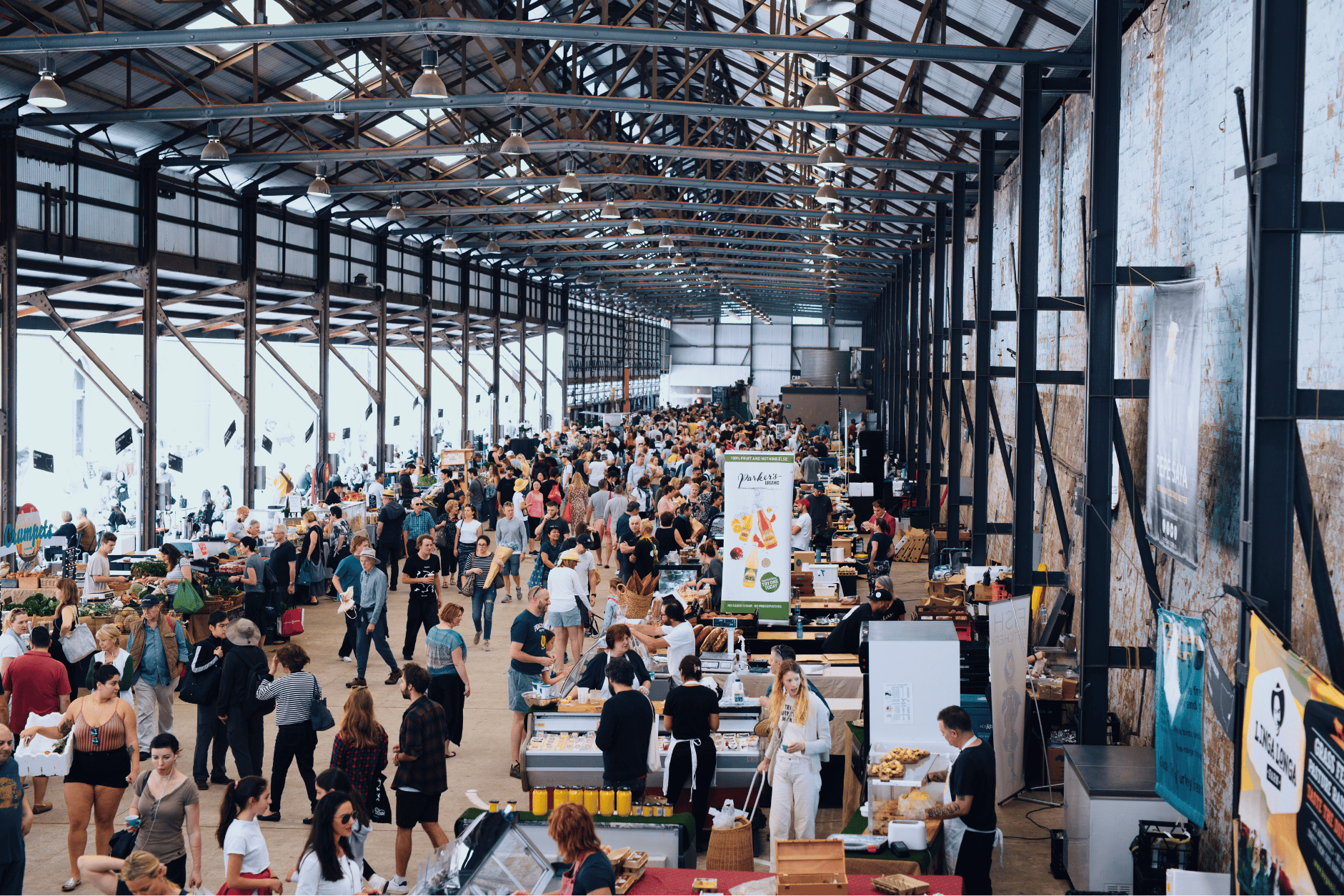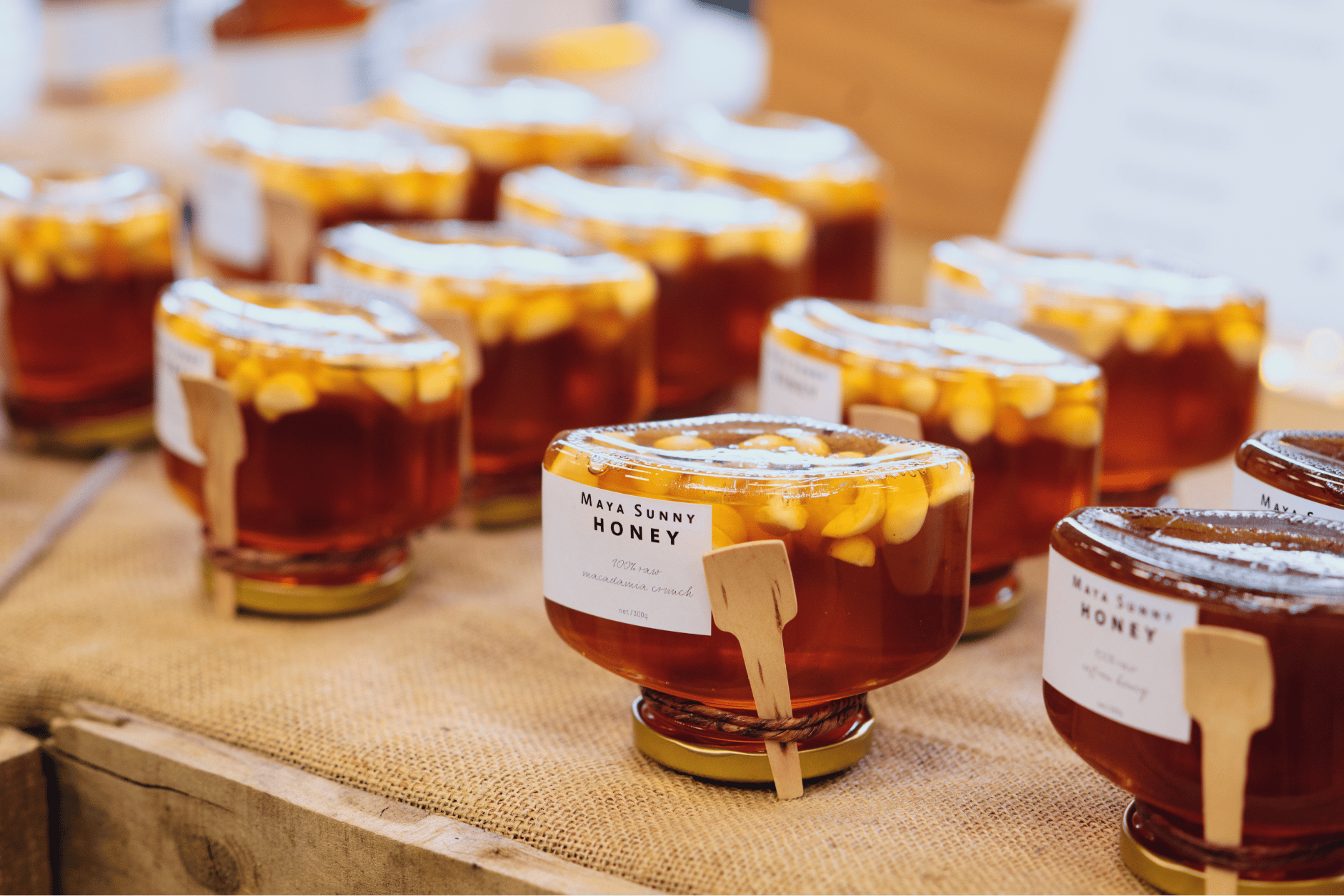 DAY 3-4: TAKE A HELi RIDE AND TRY LOCAL FARE
Looking for something different? Take a scenic helicopter ride for panoramic views of Sydney, the fascinating Blue Mountains and expansive Hunter Valley. You can consider tours by Sydney HeliTours or Sydney Seaplanes—the latter lets you end the experience by sipping champagne over the glistening waters at Empire Lounge, Rose Bay.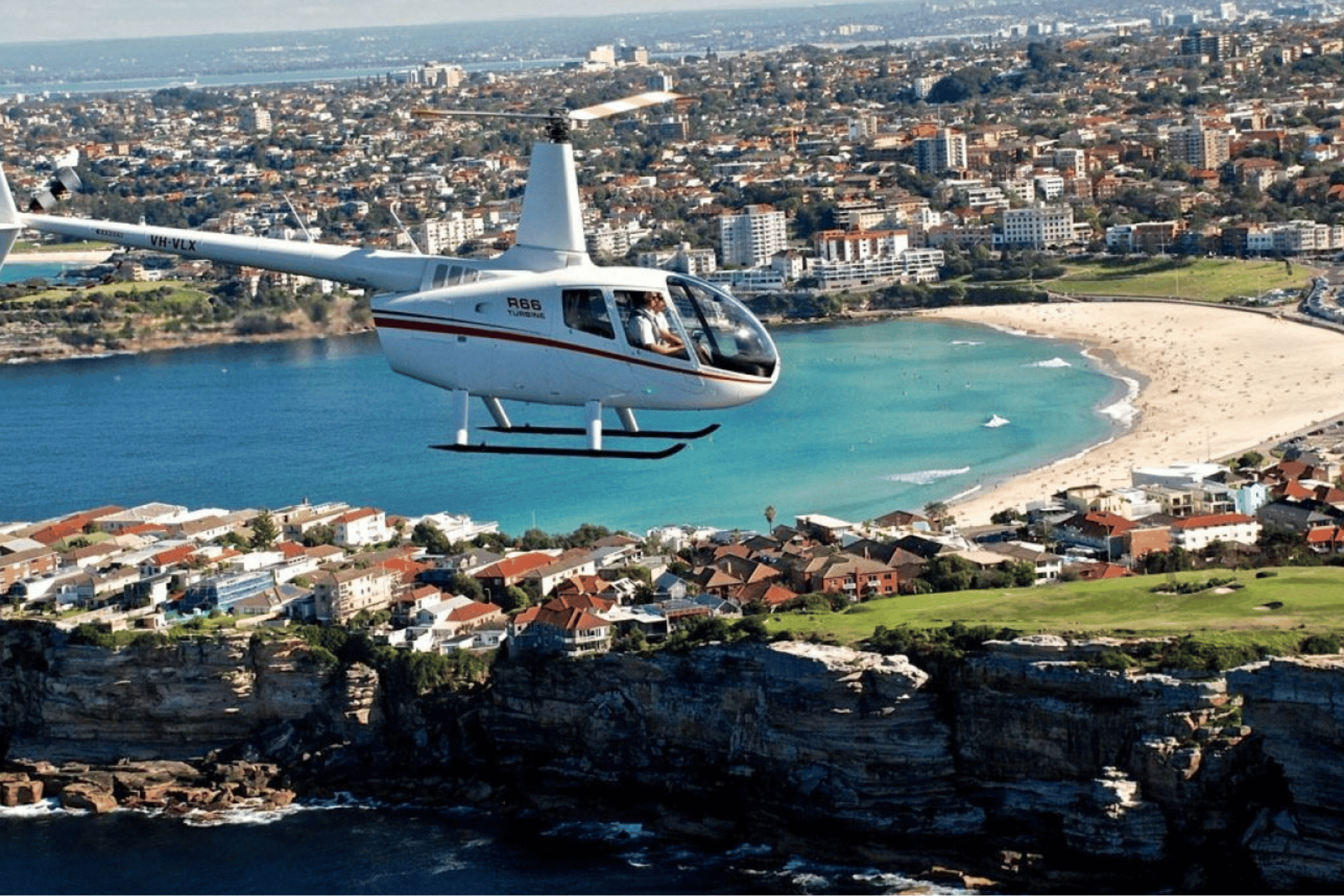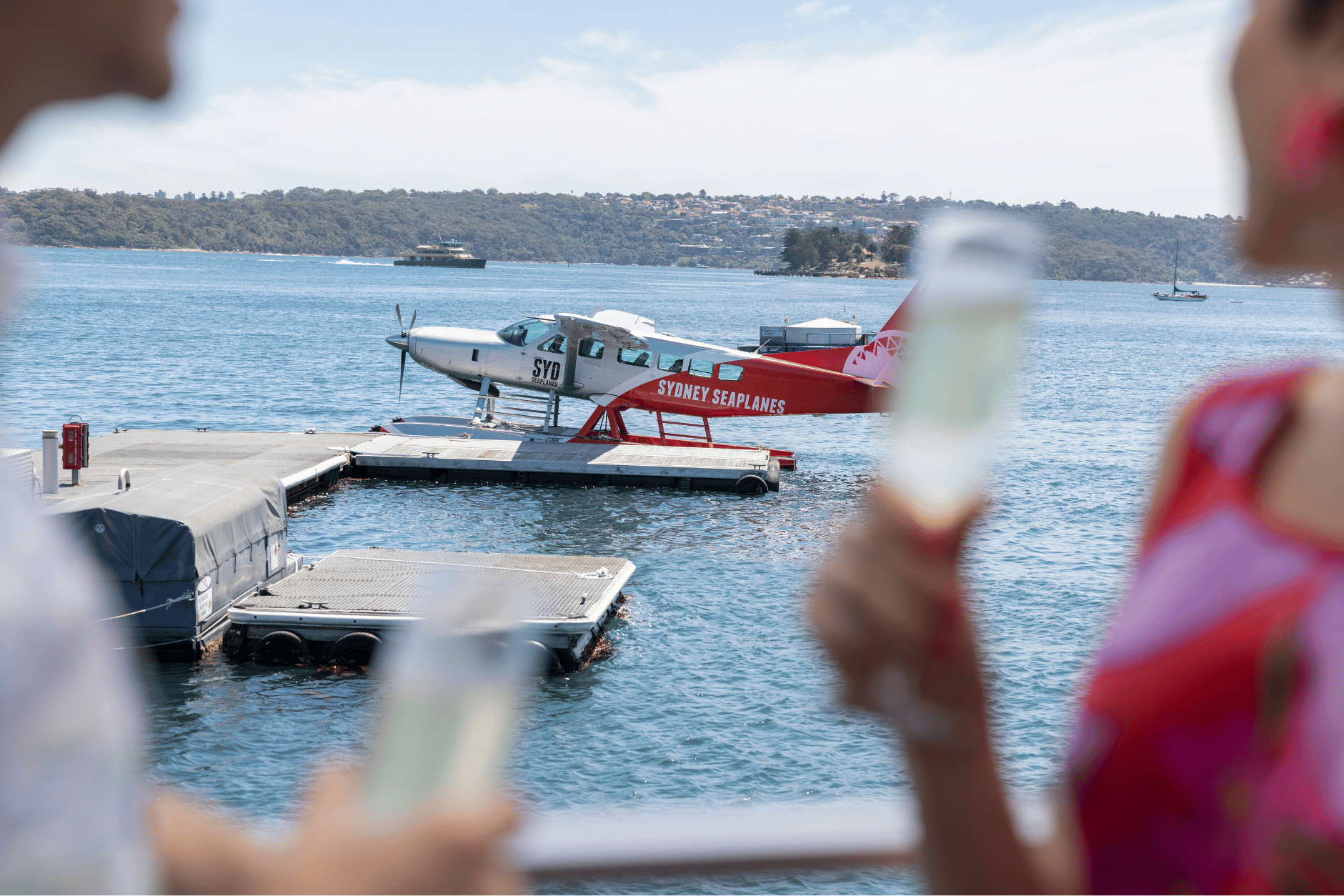 If you love food, you'll also love the quality seafood and especially the extraordinary ocean-to-plate encounters in Sydney and New South Wales. Must-visit places include Sydney's Chinatown and the Sydney Fish Market, for gastronomical delights as well as hands-on interactive cooking classes.
Missing some local fare? Mamak Haymarket is an award-winning Malaysian restaurant serving roti, murtabak, kari, satay, rojak and much more while Ho Jiak serves Chinese-Malaysian cuisine.
DAY 4-5: RELAX, RECHARGE AND GLAMP IN A ZOO
To enjoy Australia like the Aussies, head to the beach! Bondi Beach is known as Australia's most famous beach, and for good reason. You can kick back and watch surfing pros in action, or get in on the action yourself. Just grab a board from a surf shop opposite the beach.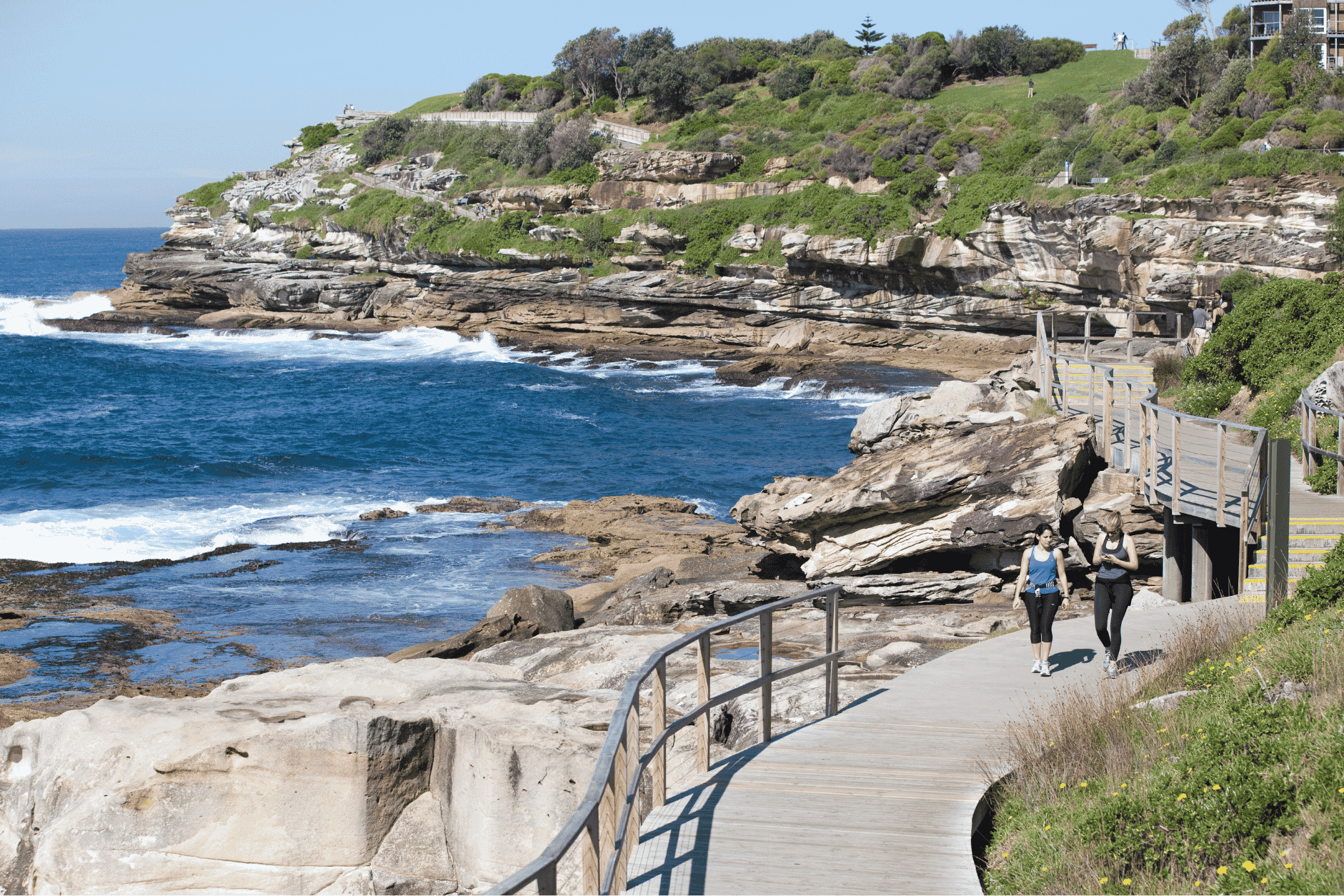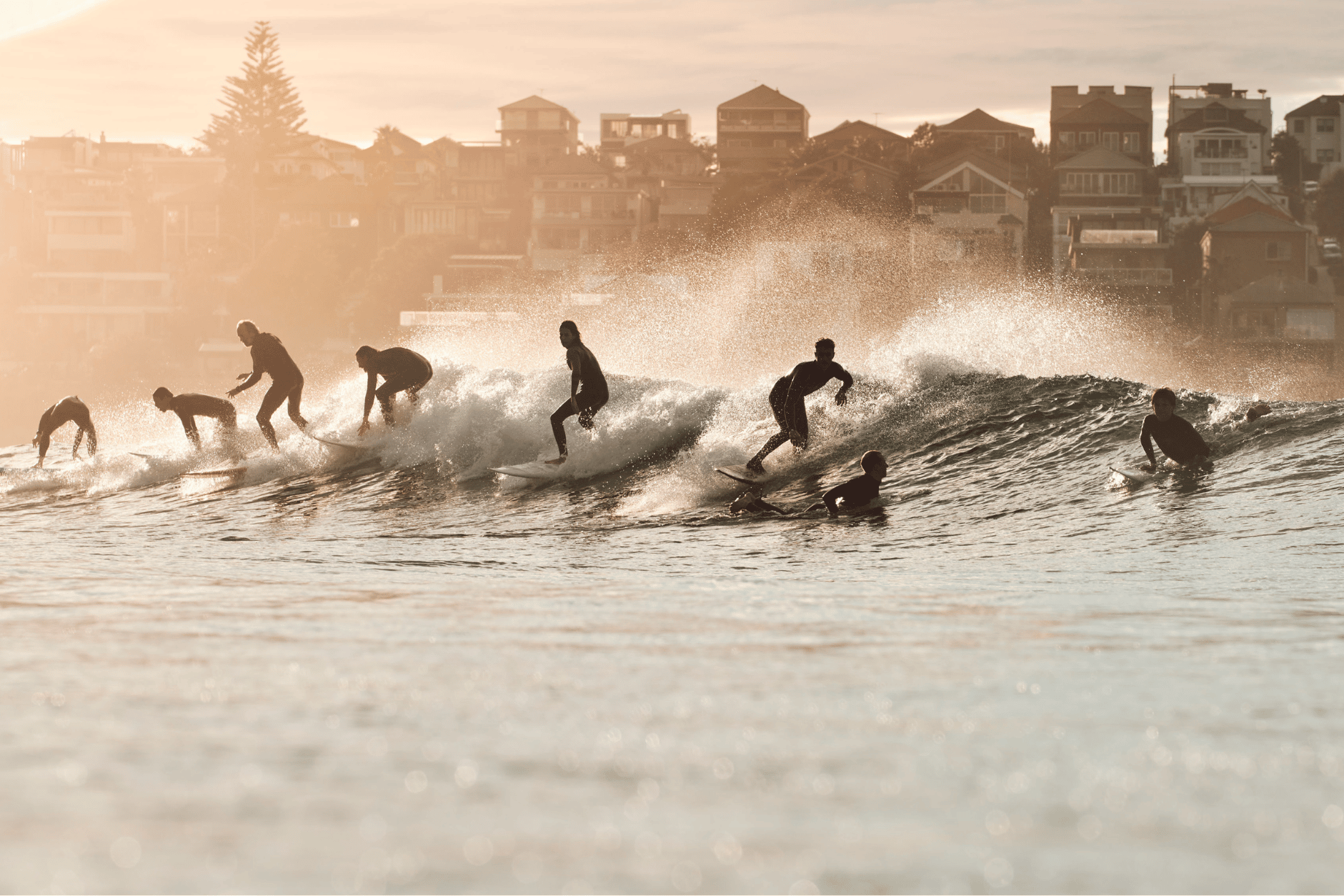 Once you're done with seaside frolicking, head to A Tavola Bondi for some fresh handmade pasta or Icebergs Dining Room and Bar for a gourmet fare with jaw-dropping views of Bondi Beach's crashing surf.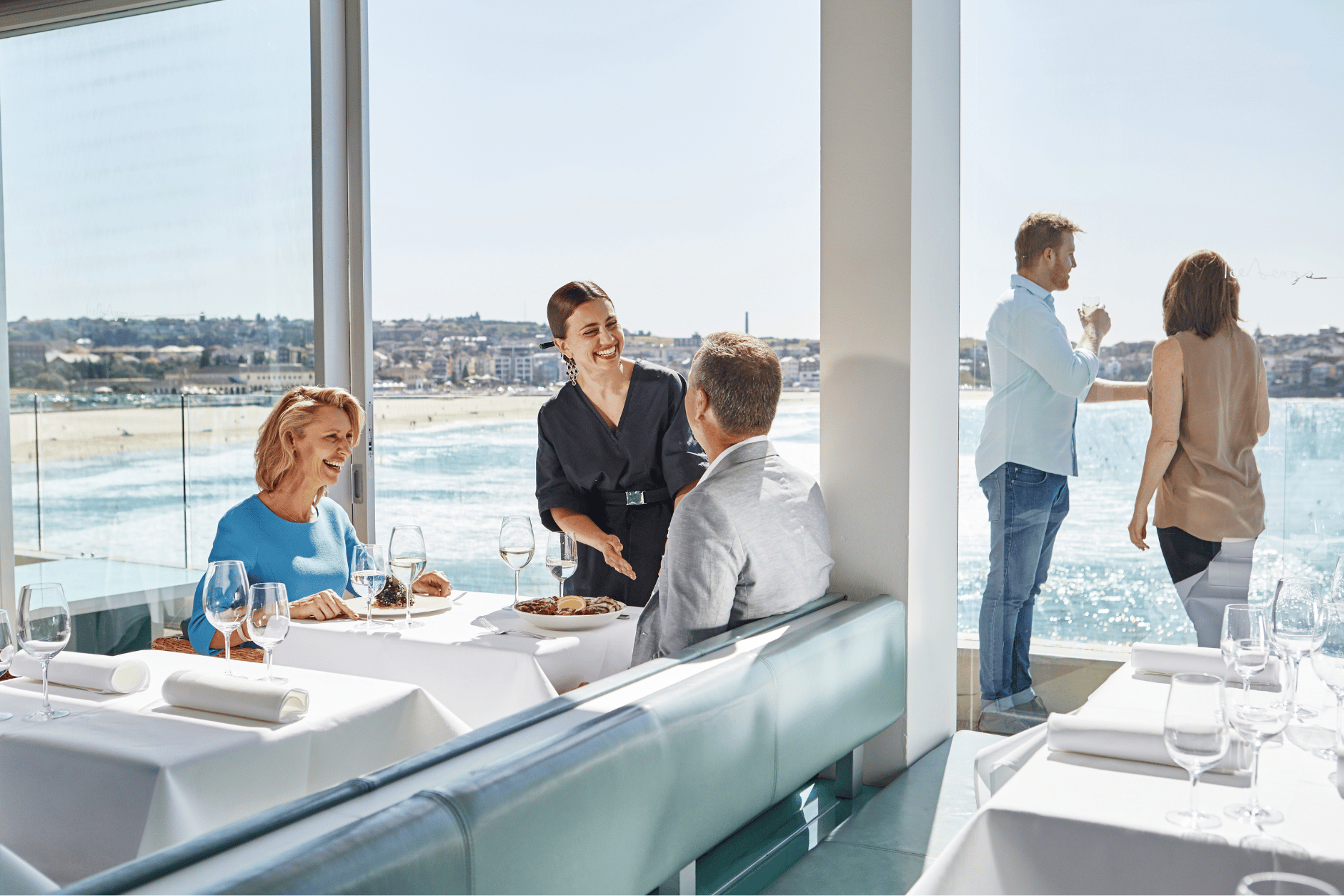 Other highly rated beaches in Sydney and New South Wales include Manly Beach, Freshwater Beach, and Bronte Beach. Manly Beach is a long stretch of luxurious golden sand, and a short walk away is Freshwater Beach, a stunning family-friendly beach. Here you can also enjoy a contemporary Italian meal at Pilu at Freshwater, served up with impeccable service.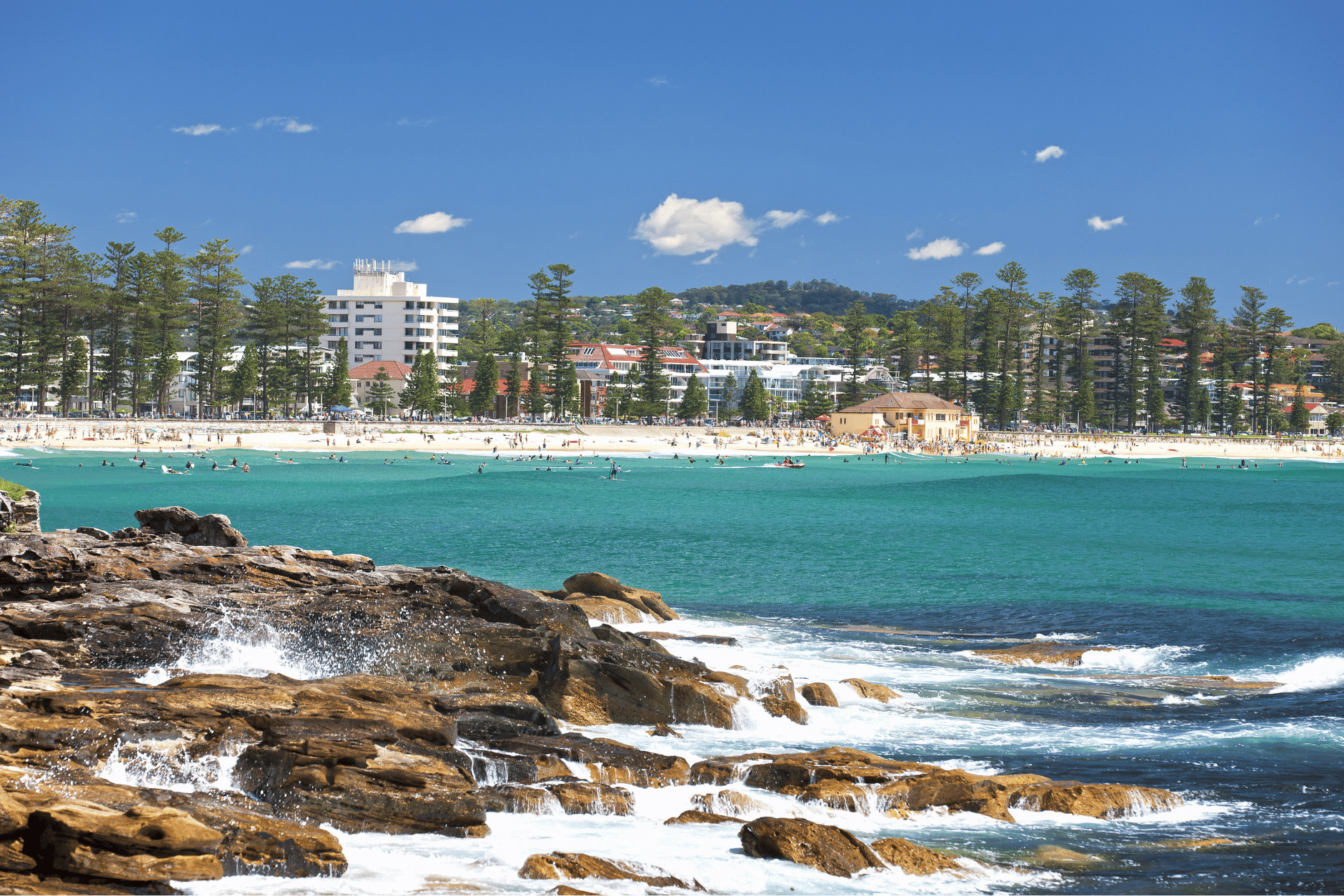 Go where the locals go and take the Manly Fast Ferry from Sydney. Savour breathtaking views of the sea, the gorgeous Sydney skyline, or catch a glimpse of whales passing through during their migration season (June to November) if you're lucky.
There are also plenty of cafes to be found along Bronte Road, near Bronte Beach, ideal for an experience of the classic combo of brunch and beach.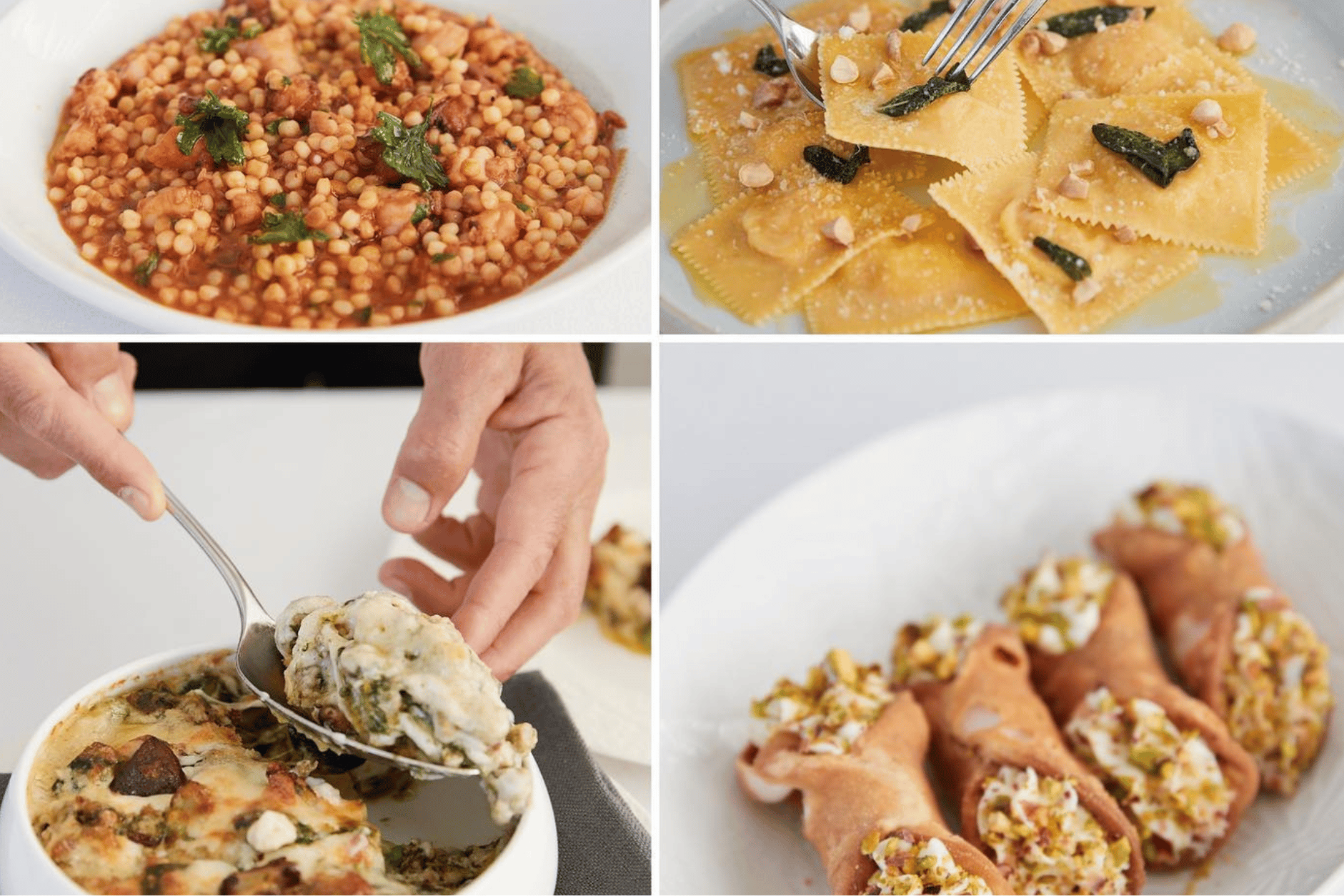 After all that adventure, stay the night at Taronga Zoo Sydney—yes, it's unlikely and unusual, yet unrivalled when it comes to accommodation options. Sleepover at Taronga Zoo's Roar and Snore, where you can get up close with wild animals against spectacular sunset and sunrise views of Sydney Harbour.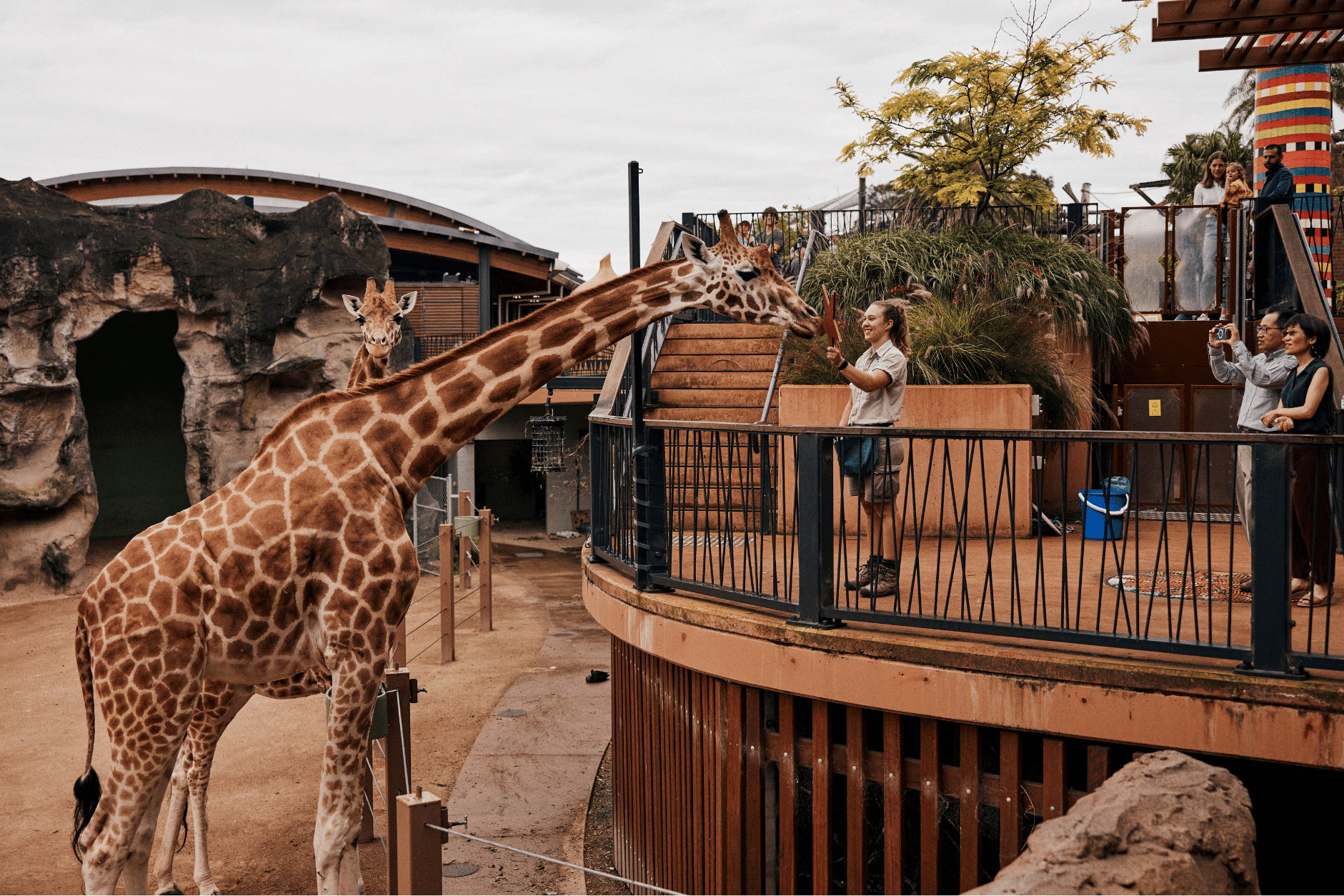 MAKE SHORT TRIPS OUT OF SYDNEY
3 Days of Bliss in Blue Mountains
The Blue Mountains has proven itself to be a firm family-favourite holiday destination. You can get a Blue Mountains Explorer Bus Discovery Pass to explore Jamison Valley and take pictures of the Three Sisters, the most spectacular landmark of this World Heritage Site.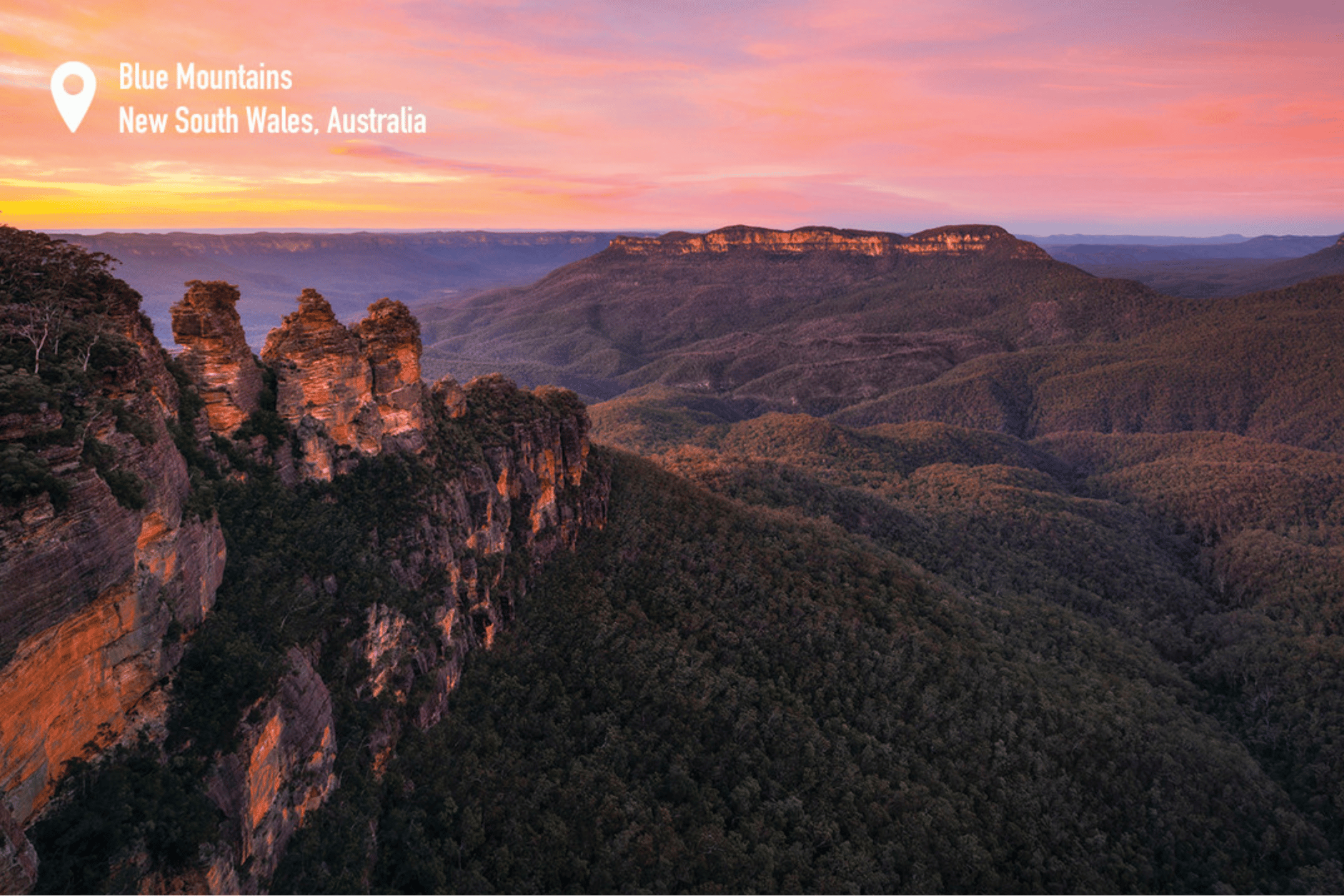 There are so many ways to get busy in the Blue Mountains. We recommend Glow Worm Cave Tours, Stargazing Tours or canyoning, abseiling and rock climbing.

Visit the Everglades Garden in Leura during spring time (from September to November) and find the garden in full bloom. For a quaint experience, Bygone Beautys is a perfect place to enjoy tea and scone after visiting the teapot museum.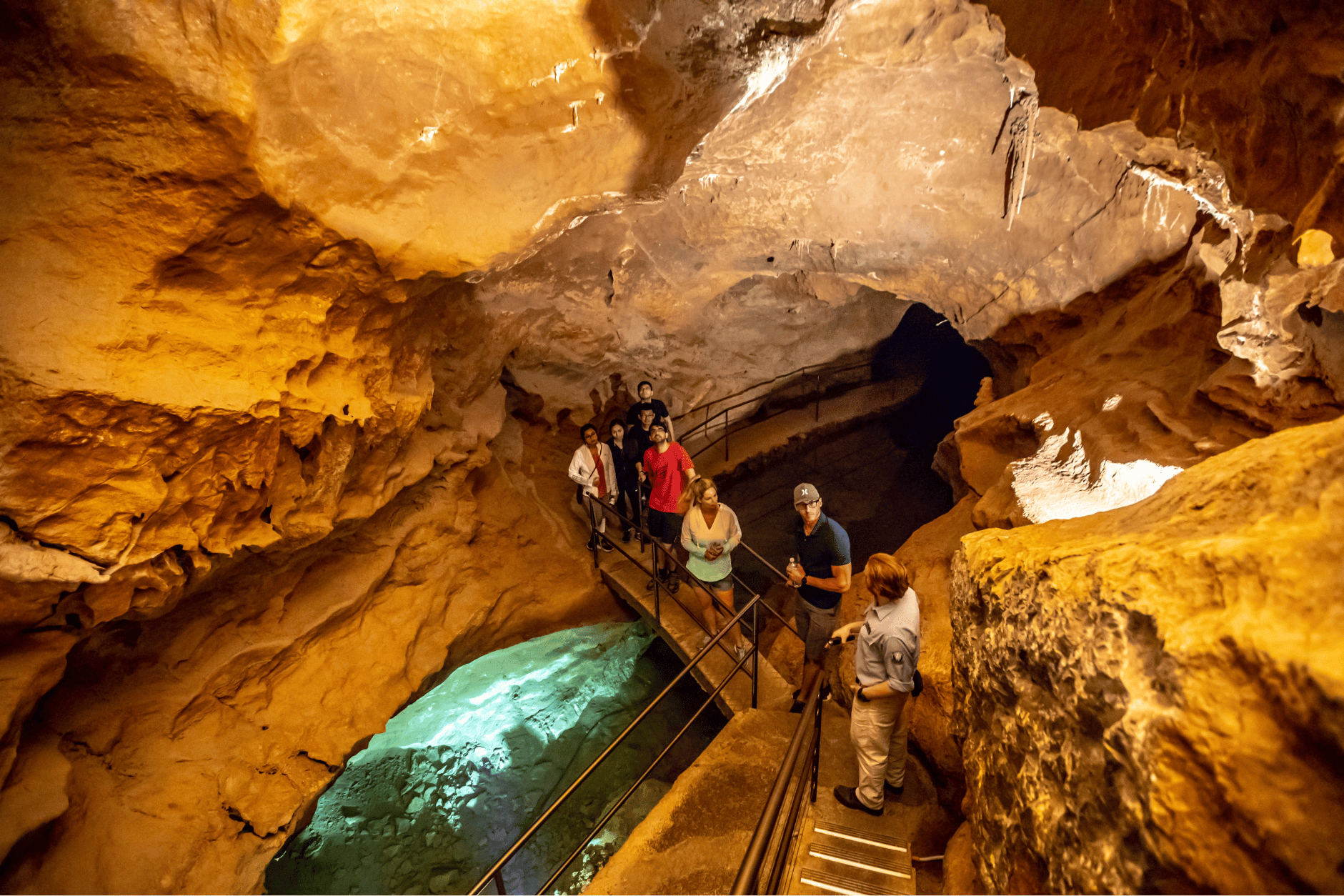 3 Days of Epicure Adventure in Hunter Valley
Hunter Valley, the oldest wine-growing region in New South Wales, is another bucket-list destination. Here, you are spoiled for choice when it comes to quality dining and world-class wine.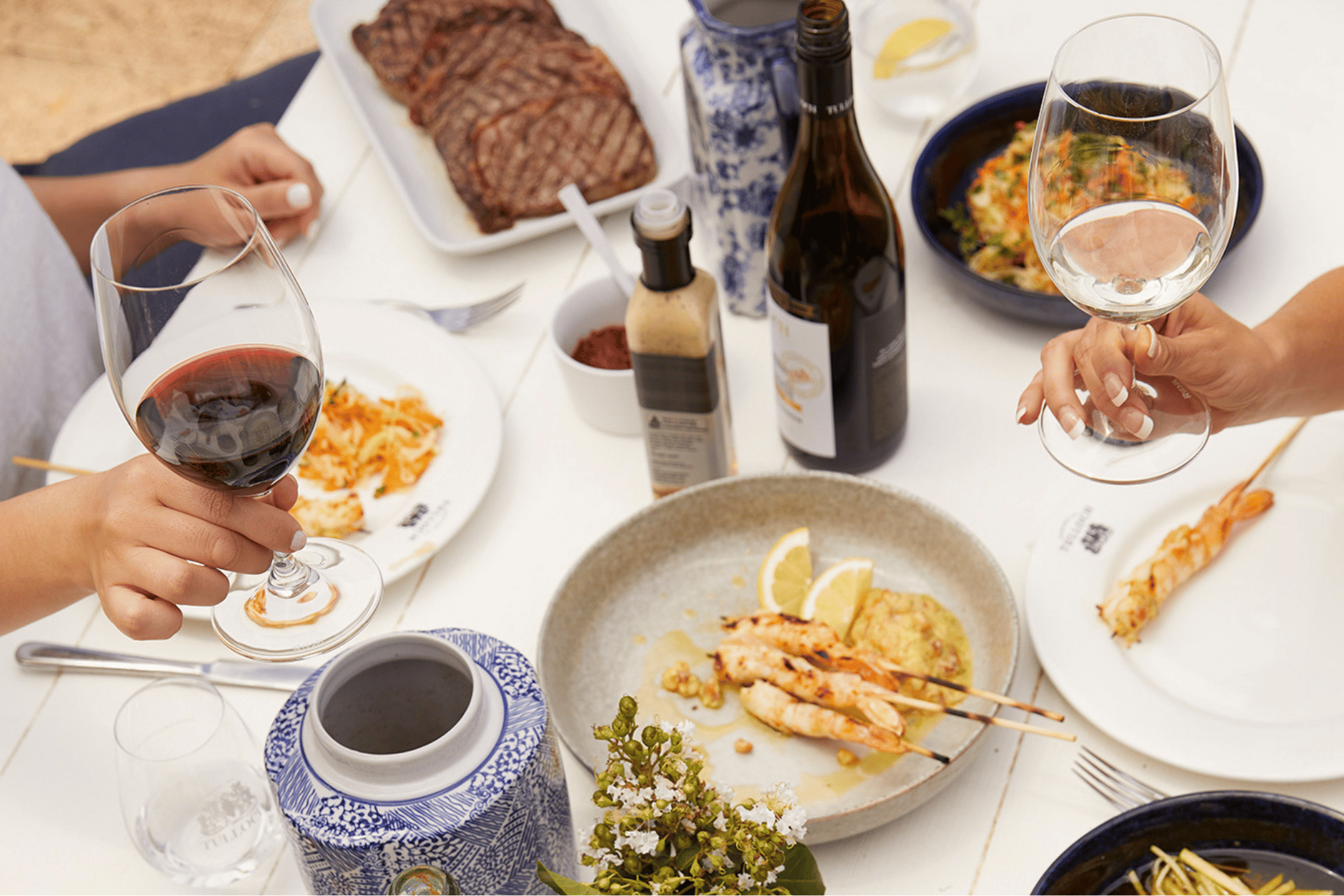 Muse Kitchen and Margan Wines & Restaurant are incredible dining spots located at award-winning wineries. Besides eating and drinking, go walking with a fluffy llama or look for kangaroos and wombats on a Segway.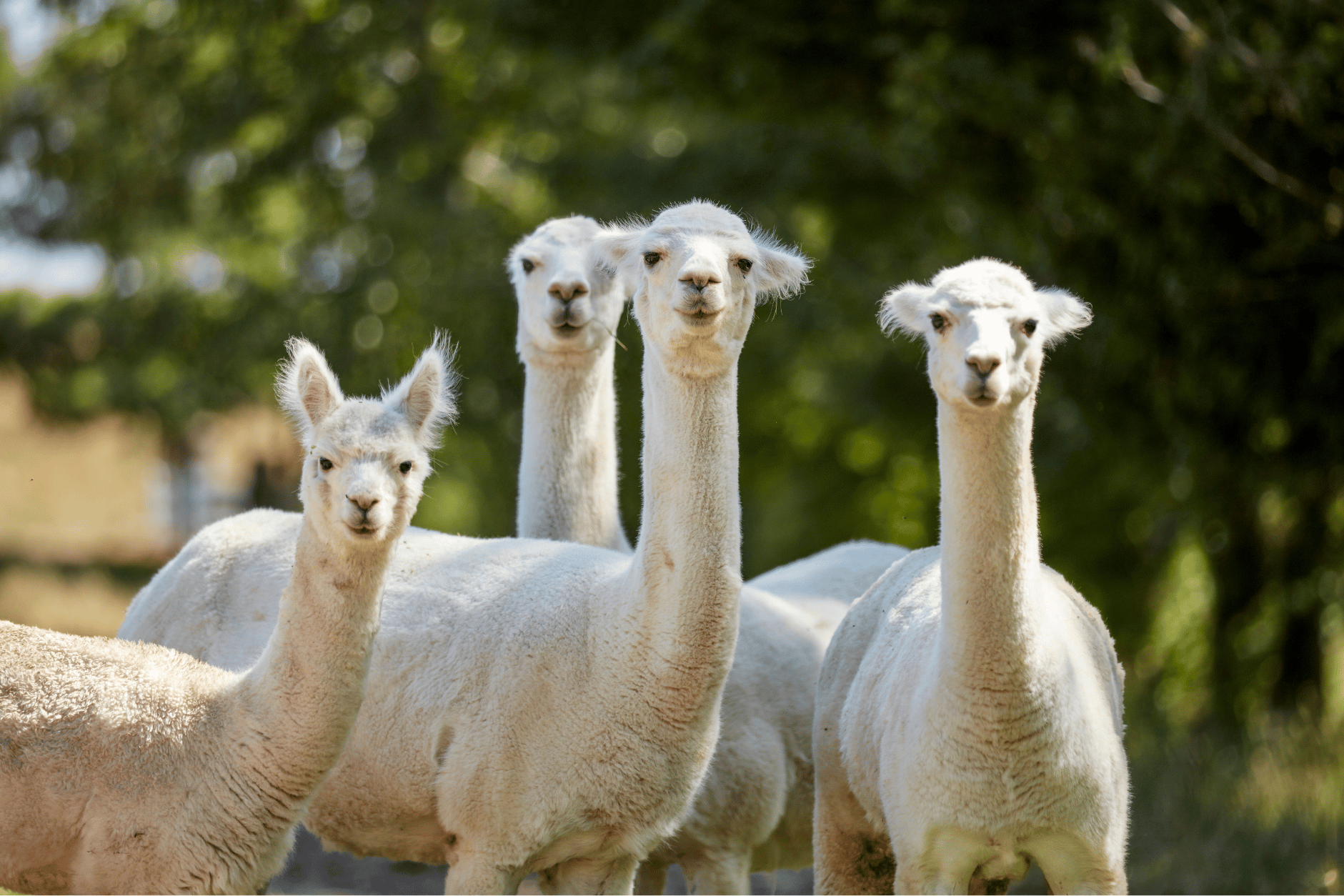 3 Days of Natural Wonders in Port Stephens
Another unmissable destination is Port Stephens, with its famous dolphin cruises and sand dunes. There are rugged quad bike tours, sunset and sunrise camel rides on the beach, and the invigorating Tomaree Head Summit walk. Remember to take binoculars as you may be lucky enough to spot the dolphins that call Port Stephens home. 
Join one of the daily fish farm tours before you tuck into succulent seafood at Cookabarra Restaurant, a world-leading Barramundi farm.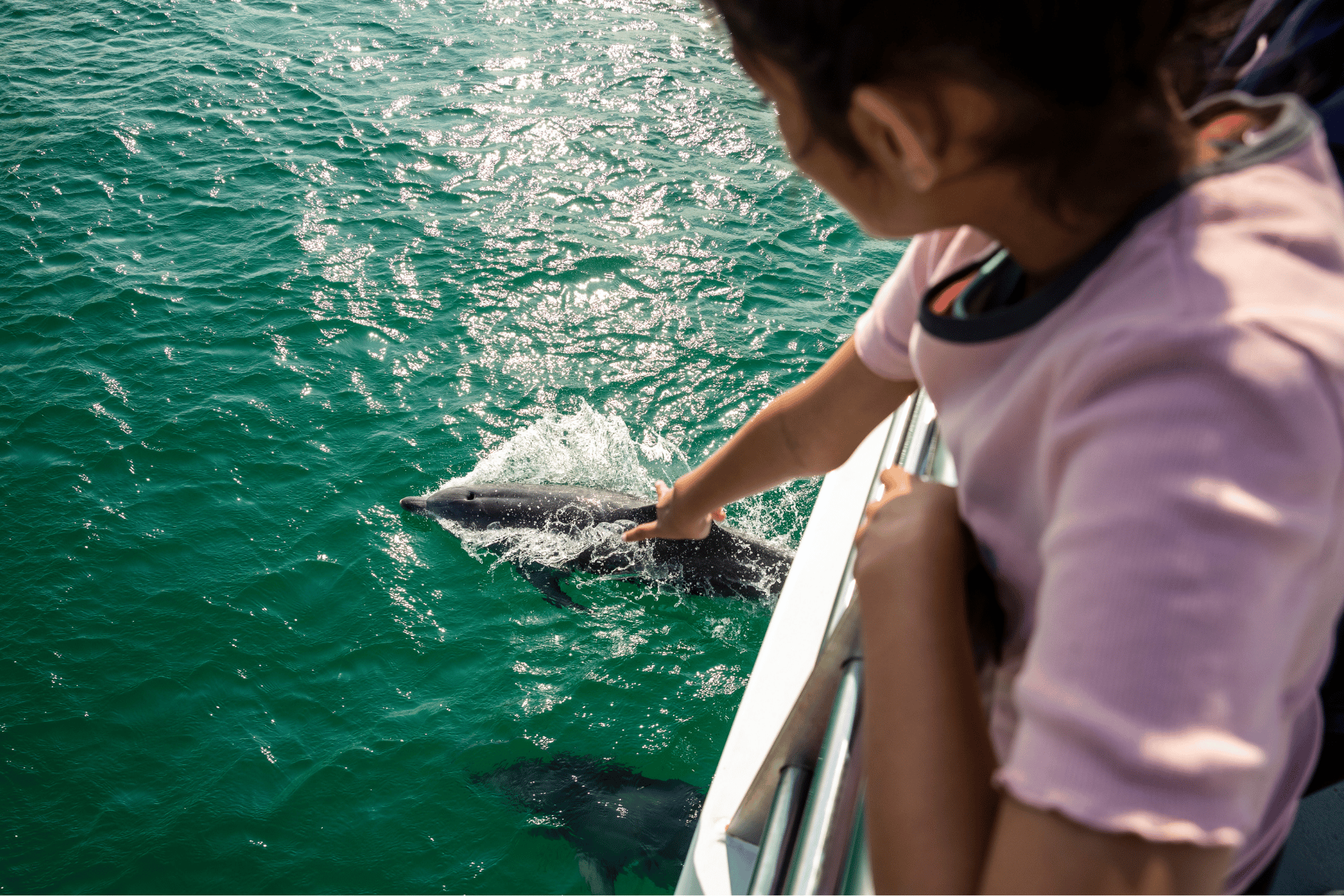 We hope that this 5-day itinerary has helped you plan your travel to Sydney better. If you're looking for a fuss-free way to travel that includes these locations and more, explore our Sydney travel packages here:
5D4N Sydney & Surrounds – Private Guided Tours
4D3N Sydney CitiPac
Travel restrictions and regulations apply and are subject to change. Find out about the latest travel updates here.
Inspired to visit SYDNEY AND NEW SOUTH WALES?
LET US HELP, REACH OUT TO US AT +603 2303 9100 OR
You may also be interested in these articles: