Looking to restore and recharge at an unforgettable wellness retreat? We hear you!  Wellness-inducing activities are always a welcome escape from the stress and noise of daily life.
The best wellness retreats in the world aim to support your desire for healing or rejuvenation with a carefully curated package of unique offerings, expert care, and an awe-inspiring setting. The options are plenty and the hardest part is finding a wellness retreat that speaks to you. There are wellness retreats all over the world. You may prefer self-care or self-help retreats with remote meditation experiences or a fitness retreat with group exercise classes and enthusiastic coaches. Other wellness retreats may provide rejuvenation centres with sensory deprivations tanks, cannabis massages, and much more.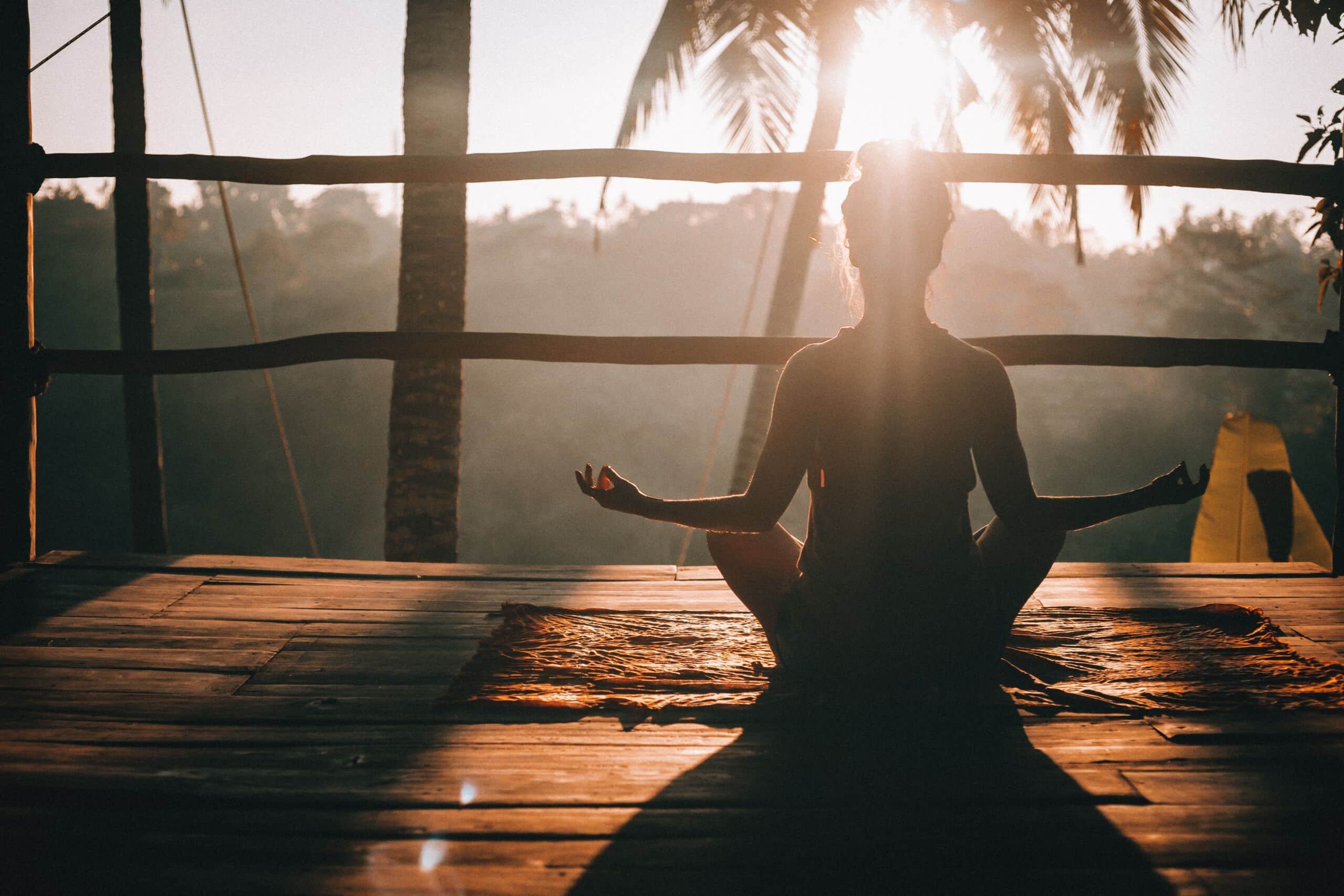 One common feature of all the amazing wellness retreats in the world is the food. Meals are always ingredient-forward. Expect wholesome, organic and fresh delicacies. Somehow, the chefs at these retreats make healthy eating a breeze. Be assured that food preferences from gluten-free to vegan or keto / high-fat will be accommodated. Foodies, you may surprise yourself and return, saying, "the best food I have had was at a wellness retreat".
Here are 7 of the best rejuvenation hotspots aka wellness retreats that the world has to offer:
7 Amazing Wellness Retreats for ultimate pampering
1. The Banjaran Hotsprings Retreat, Ipoh, Malaysia
Malaysia has several luxury wellness retreats and top of this list is the Banjaran Hotsprings Retreat in Ipoh. This is Ipoh's first luxury natural hot springs wellness retreat and offers bespoke holistic experiences.  The highlights of this wellness retreat are natural geothermal hot springs, dipping pools, a thermal steam cave, an ice bath, a spacious meditation cave (within a 260-million-year-old limestone mountain) and a gorgeous crystal cave.
You can personalise an all-inclusive package to cleanse and restore health. This is inclusive of villa accommodation, tailored meal plans, health regimes, traditional rituals and unlimited access to natural treatment and fitness facilities. Do not miss eating at Jeff's Cellar, a fine-dining candle-lit cavern that showcases a rotating degustation menu of farm-to-table delights and a curated wine menu.
2. Stanglwirt Resort, Going am Wilden Kaiser, Austria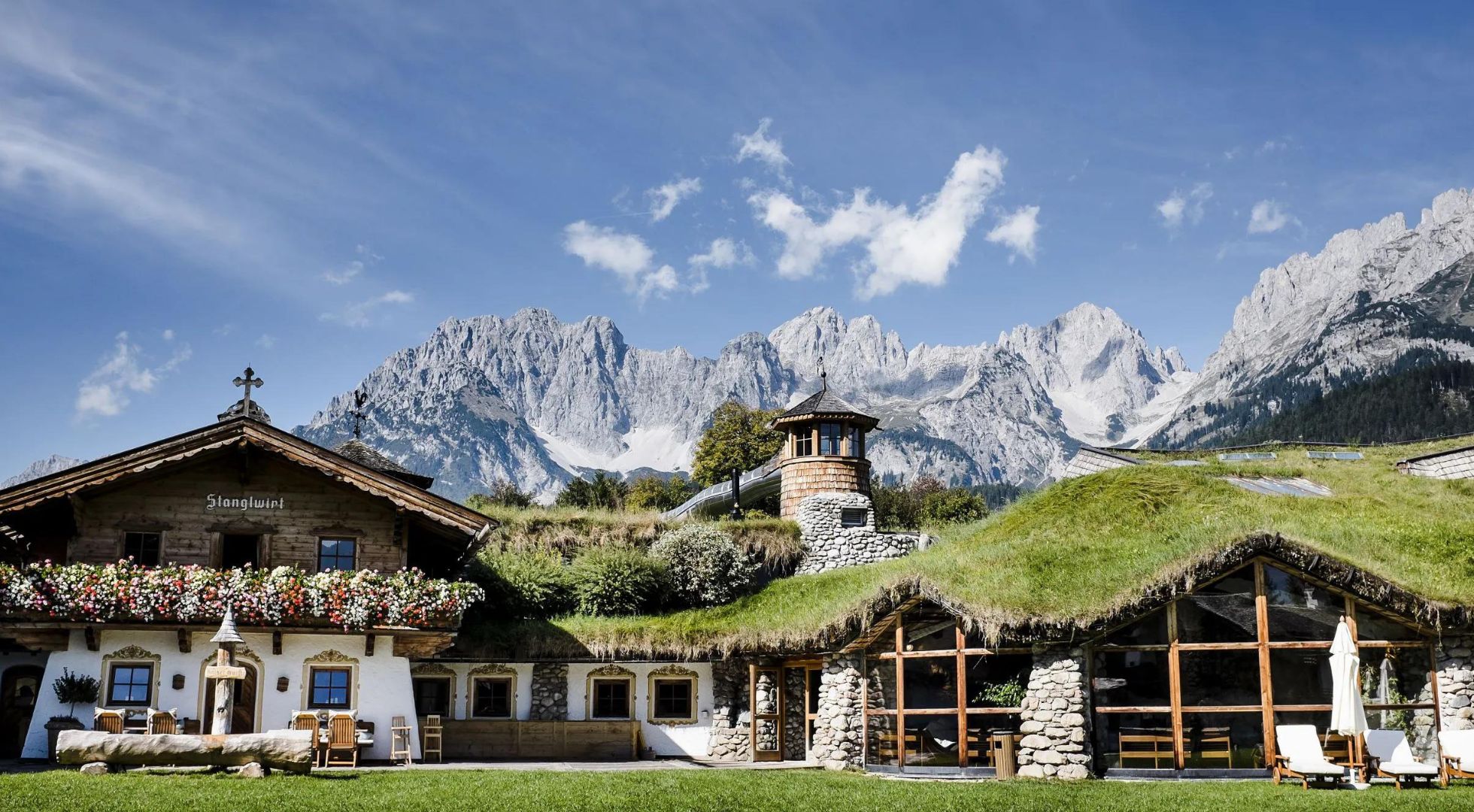 Stanglwirt Resort is about 400 years old and is both an organic farm and five-star luxury wellness resort in Austria. It is the first and only hotel in Australia to make the  "Gold List" of the 142 best hotels in the world, produced by Condé Nast Traveller. Stanglwirt is known as a haven for the soul with its own uber-fresh unpolluted spring drinking water (which is also used in its wellness facilities) and uninterrupted views of the breath-taking Wilder Kaiser mountain range.  It is also a rare spa that is kid-friendly.
Once at this resort, swap your clothes for Stanglwirt's Comfort Robe, which wraps you in a warm embrace, and head to Stanglwirt wellness worlds for pure relaxation in the alps. Their spa experts can guide you on a personal relaxation programme tailored to your needs.
3. Nefeli Nine, Dikastika, Greece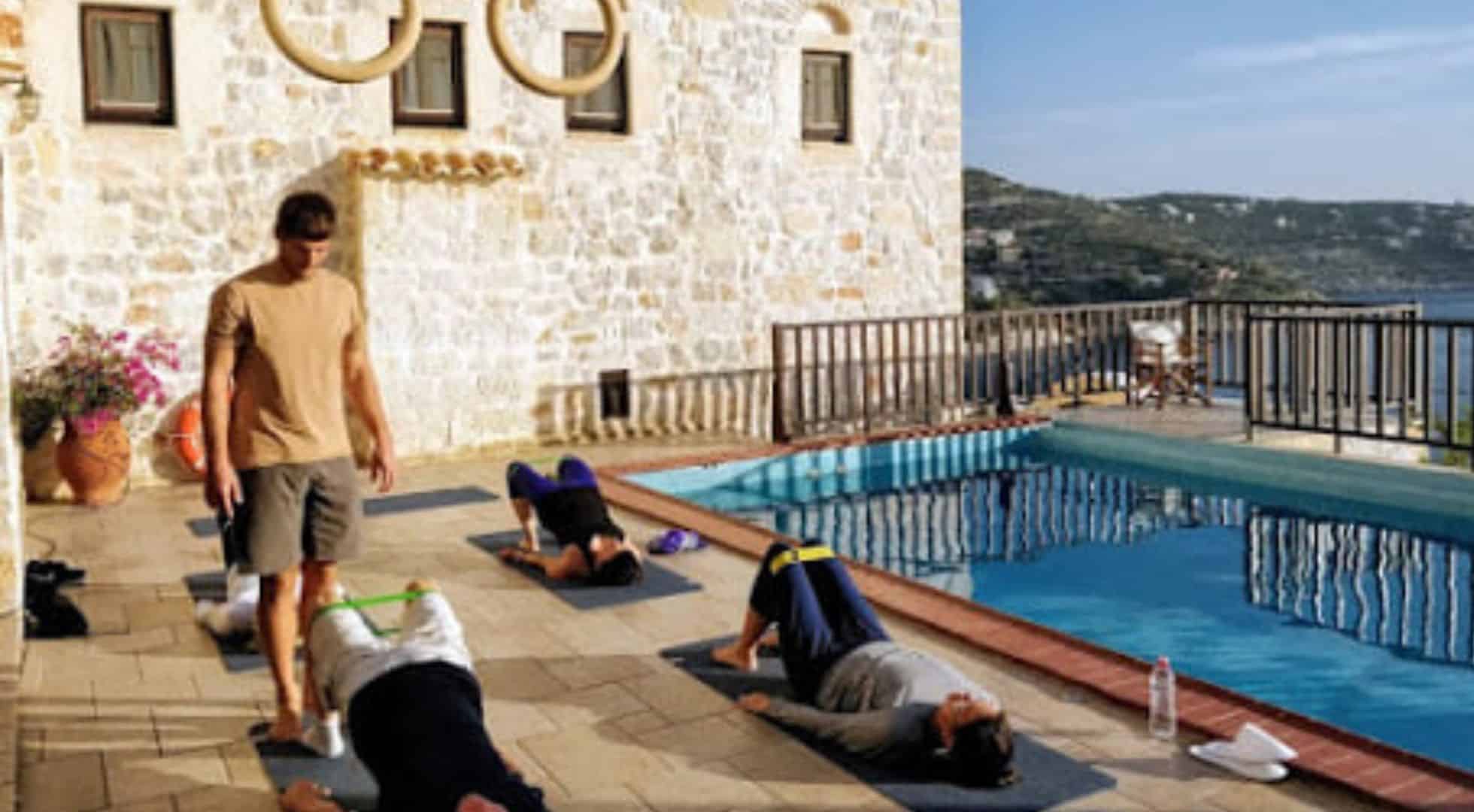 Nefeli Nine, on the spectacular island of Dikastika, in Greece is a luxury fitness holiday for visitors of all levels of fitness. Here, you will experience the true spirit of Greece — wild olive trees, unparalleled views of the Mediterranean sea, spanakopita (Greek spinach pie) and ouzo (anise-flavoured aperitif).
Nefeli Nine is a self-care retreat as well as a fitness retreat. Week-long 'standard' and bespoke programmes are on the menu. There are also tours for hiking and nature enthusiasts that go into the most dramatic trails in unspoiled Greece. Its slow-living-inspired cuisine uses natural, fresh local ingredients. Meals are largely vegetarian and supplemented by organic lean meat and fresh fish. This is where you can live the best version of your life imaginable.
4. Chiva Som, Hua Hin, Thailand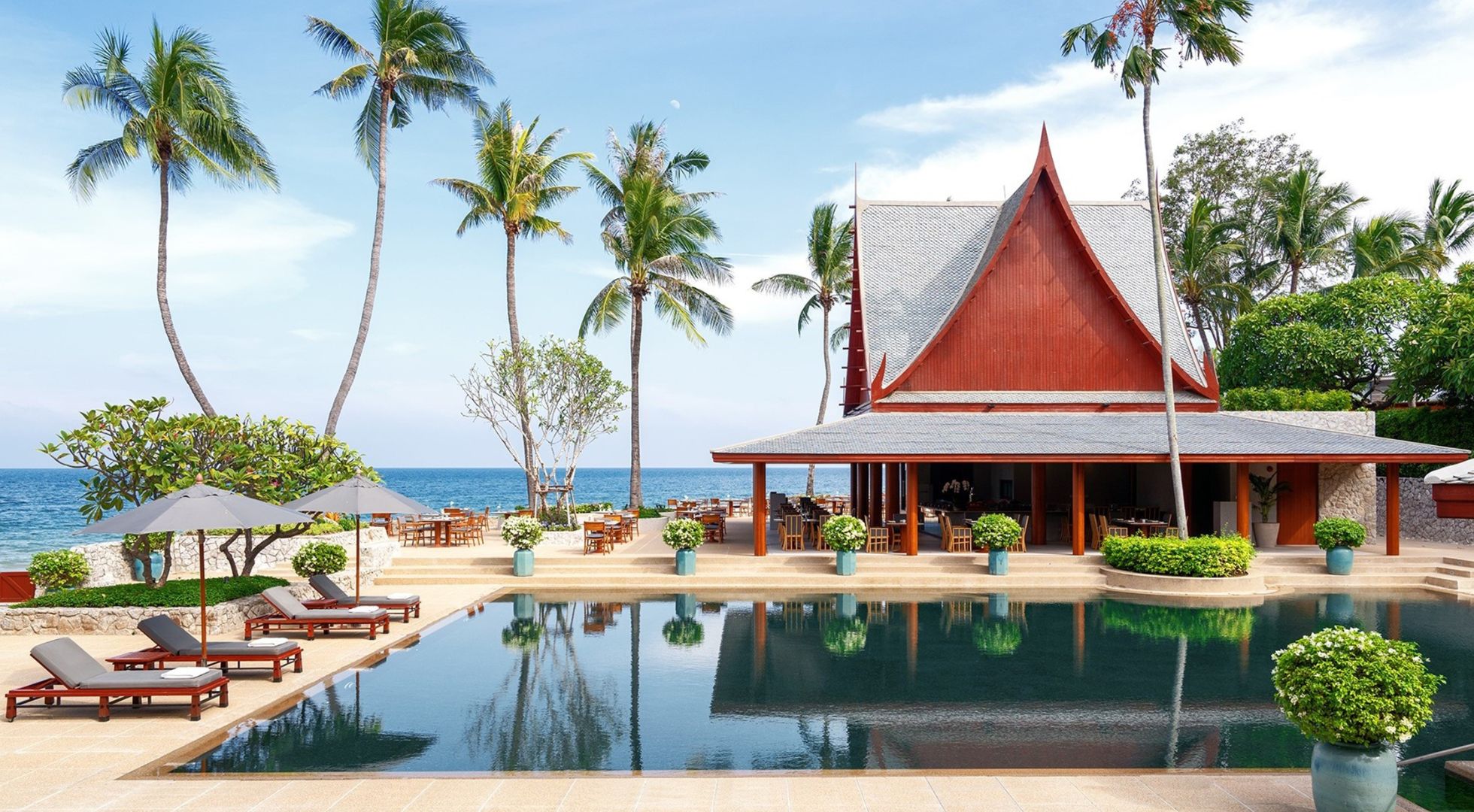 Chiva-Som in Hua Hin, Thailand is a renowned wellness destination that brings together Western diagnostic skills and Eastern philosophies. This resort was voted the 'Top Destination Spa Resort in the World' category in the Condé Nast Traveller annual readers' choice award. As with all top wellness retreats, each Chiva-Som experience is personalised. You will work with a health and wellness advisor to identify your goals and discuss ways to achieve them.
Wellness programmes are based on six wellness modalities: spa, physiotherapy, holistic health, nutrition, fitness and aesthetic beauty. The price of your accommodation includes a range of daily activities unless otherwise indicated and a wellness advisor is available for you throughout your stay. Before you depart, you can review your progress and conclude your programme.
5. The Farm at San Benito, Philippines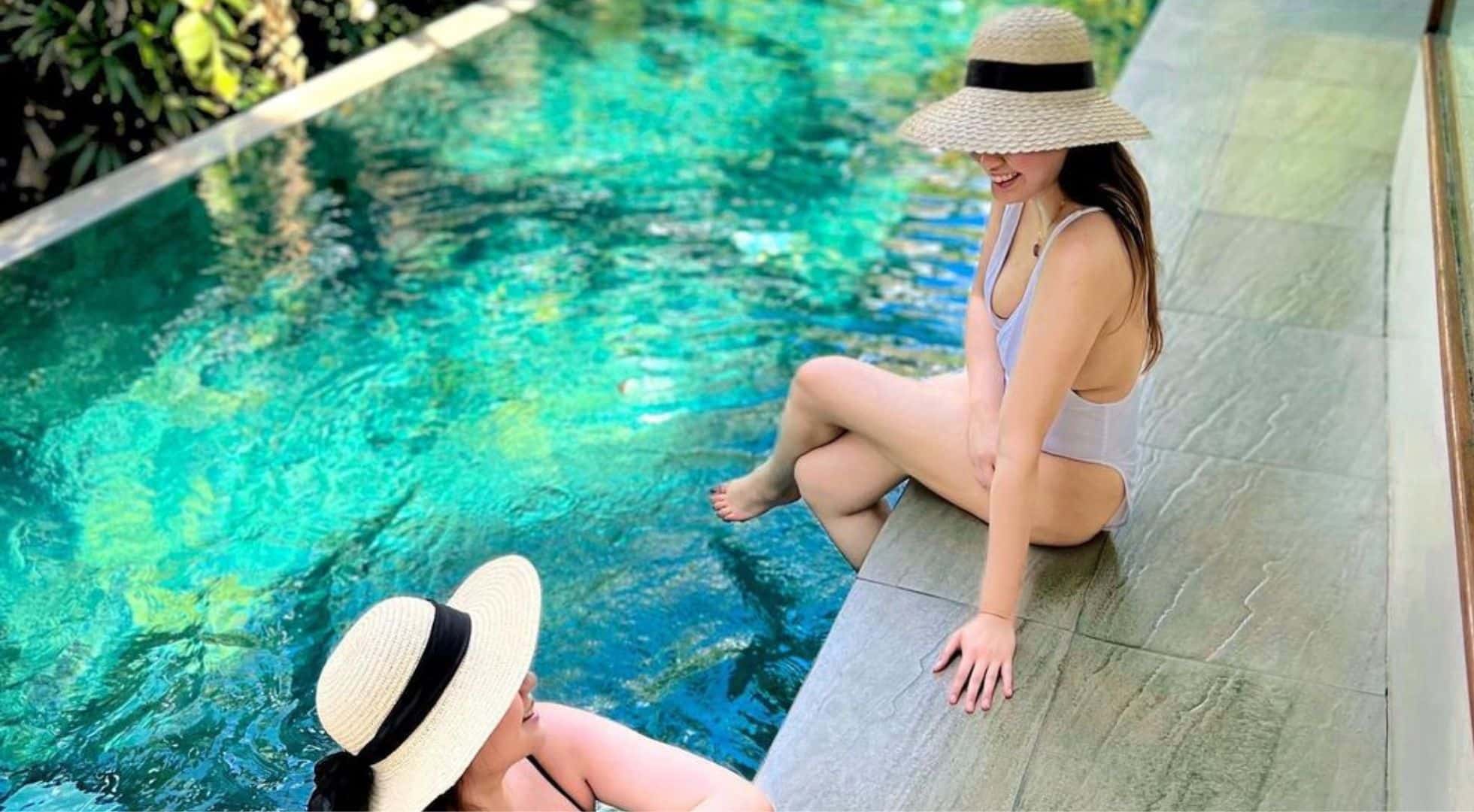 The Farm at San Benito is an eco-luxury holistic medical wellness resort, just a 90-minute drive south of Manila, Philippines. It was awarded the 'Best Medical Wellness Resort' in the world, by SENSES Germany, and is known for its holistic health programmes. Here, an in-house medical department guides guests through detox programs, weight loss journeys and stress management, and indulgent traditional spa treatments and therapies.
Medically-supervised all-inclusive programmes include post-Covid recovery, electromagnetic radiation detox, weight management, diabetes prevention and heart health, holistic cancer care, fertility programmes and smoking cessation.
The Farm is also home to one of Asia's first and best restaurants offering vegan cuisine, and Alive! a delectable raw food restaurant.  Alive! serves nutrient-dense organic vegan cuisine that's high in fibre, essential nutrients, antioxidants, phytonutrients, probiotics and key enzymes needed to improve digestion and purge toxins. The restaurant can also prepare special transition diets as well as cleansing and nourishing juices for guests that seek to enhance their healing experience.
6. Como Shambhala Estate, Ubud, Bali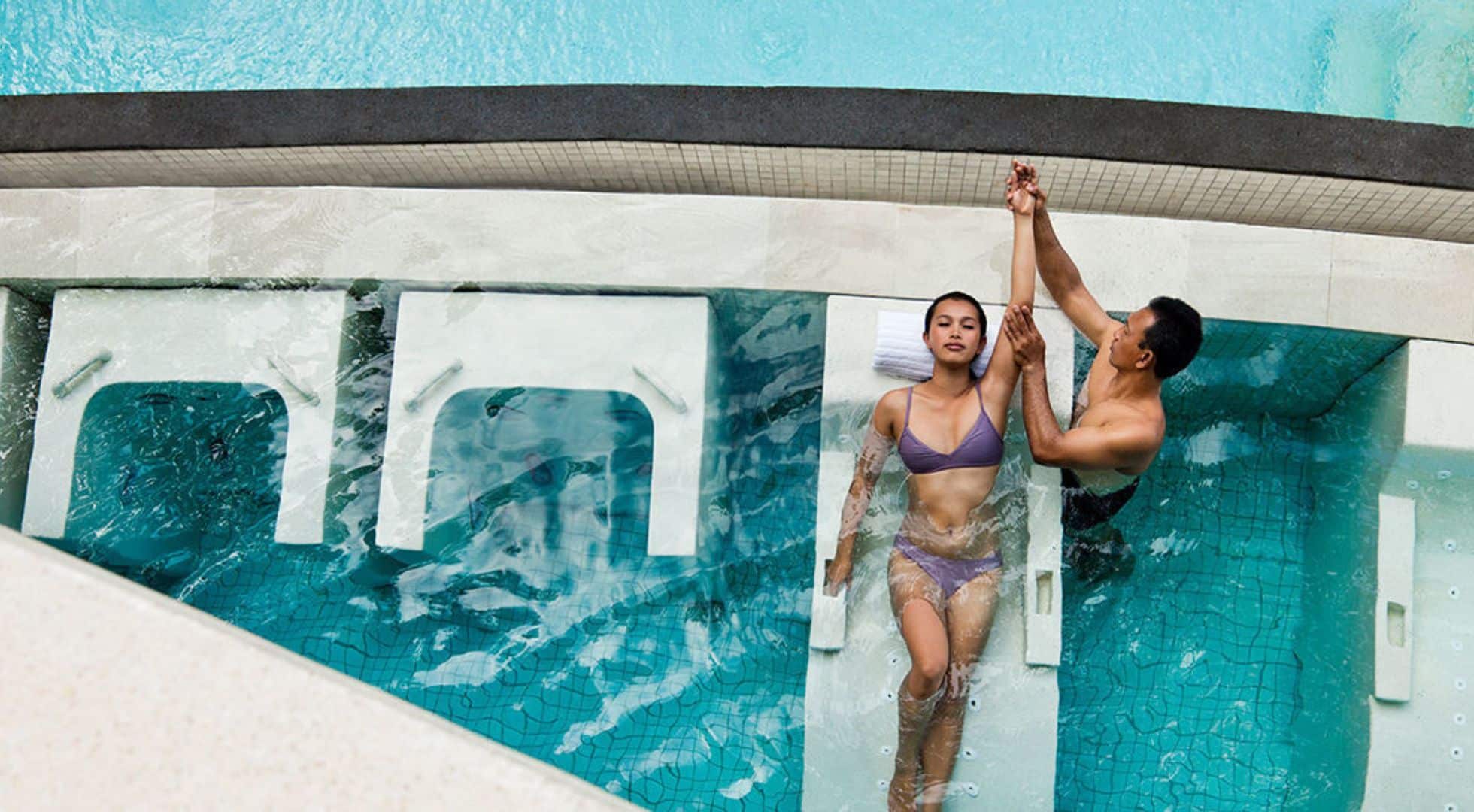 Como Shambhala Estate is an all-encompassing luxury health retreat in an auspicious enclave of the jungle just north of Ubud, Bali. This wellness retreat also fits the bill of a fitness retreat with holistic treatments to restore and revitalise the mind and body. Its unique characteristic is a heated vitality pool with water from a "healing" sacred spring. This pool is equipped with high-pressure jets and used for massage and exercise.
Treatments include a range of massage therapies including taksu — a magical transference of energy between two people, — Indian head massage, body therapies such as dead sea mud therapy and Javanese royal lulur bath, hydrotherapy, facial care, Ayurveda therapy, yoga, Pilates, pranayama and meditation. For food, a resident nutritionist and Ayurvedic doctor can design special diets to suit individual requirements. Como Shambhala cuisine is inspired by the living foods tradition and ingredients are brought from the fields to tables with minimum delay.
7. Bhutan Spirit Sanctuary, Bhutan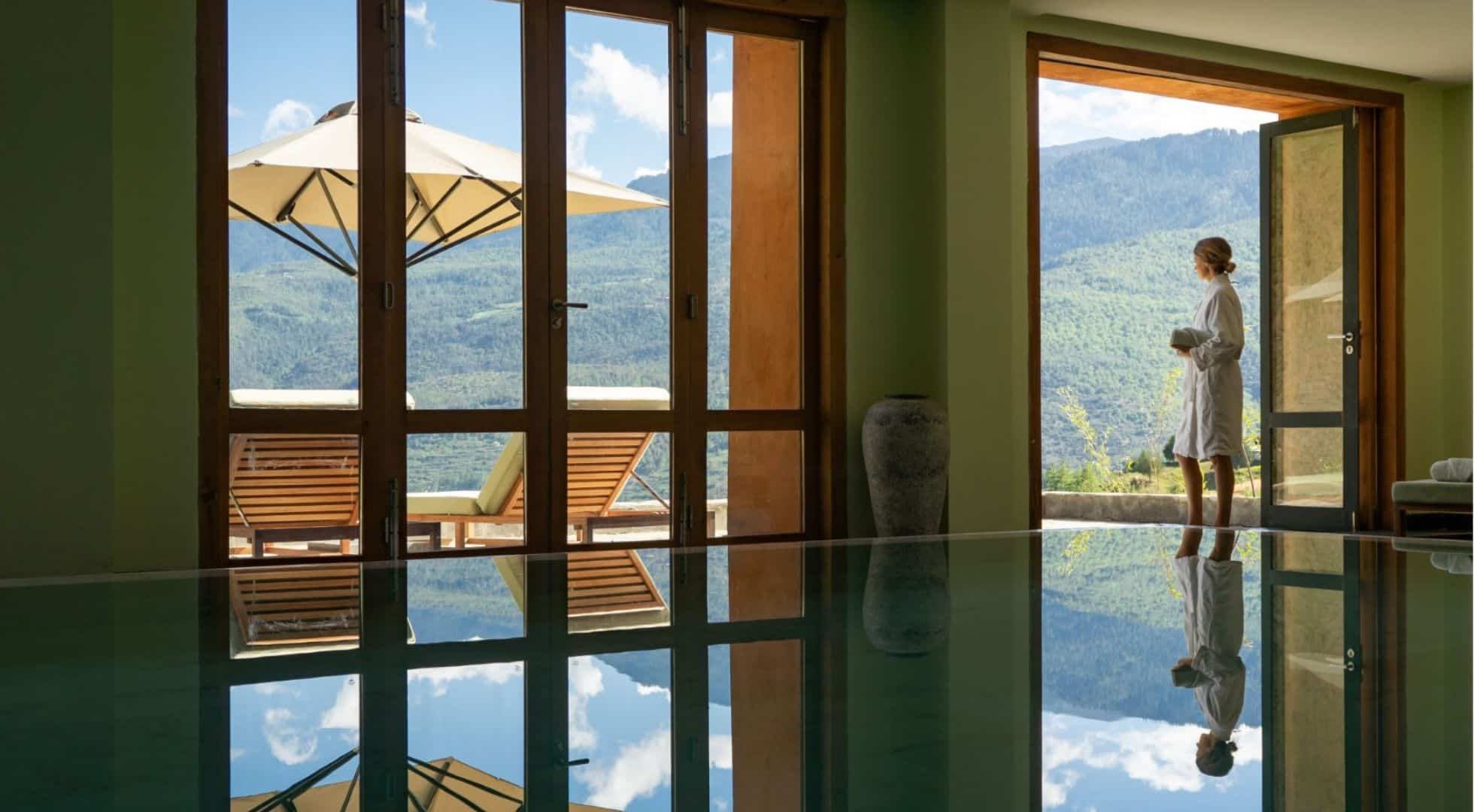 Bhutan has decided to allow foreign visitors to enter and its first and the country's only 5-star traditional spa-inclusive resort will reopen on September 23, 2022. Bhutan Spirit Sanctuary is definitely one of the best wellness retreats in the world. There are traditional Bhutanese medicine doctors that can create personal well-being programmes that include dietary advice. Guests enjoy traditional massages, herbal treatments, yoga, meditation, hot stone baths and forest bathing.
As visitors to Bhutan would definitely like to see more of this unique carbon-positive mountainous country. The Sanctuary can arrange hikes in Neyphy valley, a visit to Thimphu, the capital, and the world-famous Tiger's Nest monastery. Besides a healthy breakfast, guests also enjoy 4-course lunches and 6-course dinners featuring a variety of Bhutanese, Western and Indian dishes. The Sanctuary has its own greenhouse, vegetable- and herb garden and uses as many local products as possible. Note that an executive chef can take guests on a tour through the gardens and explain traditional Bhutanese cuisine and ingredients.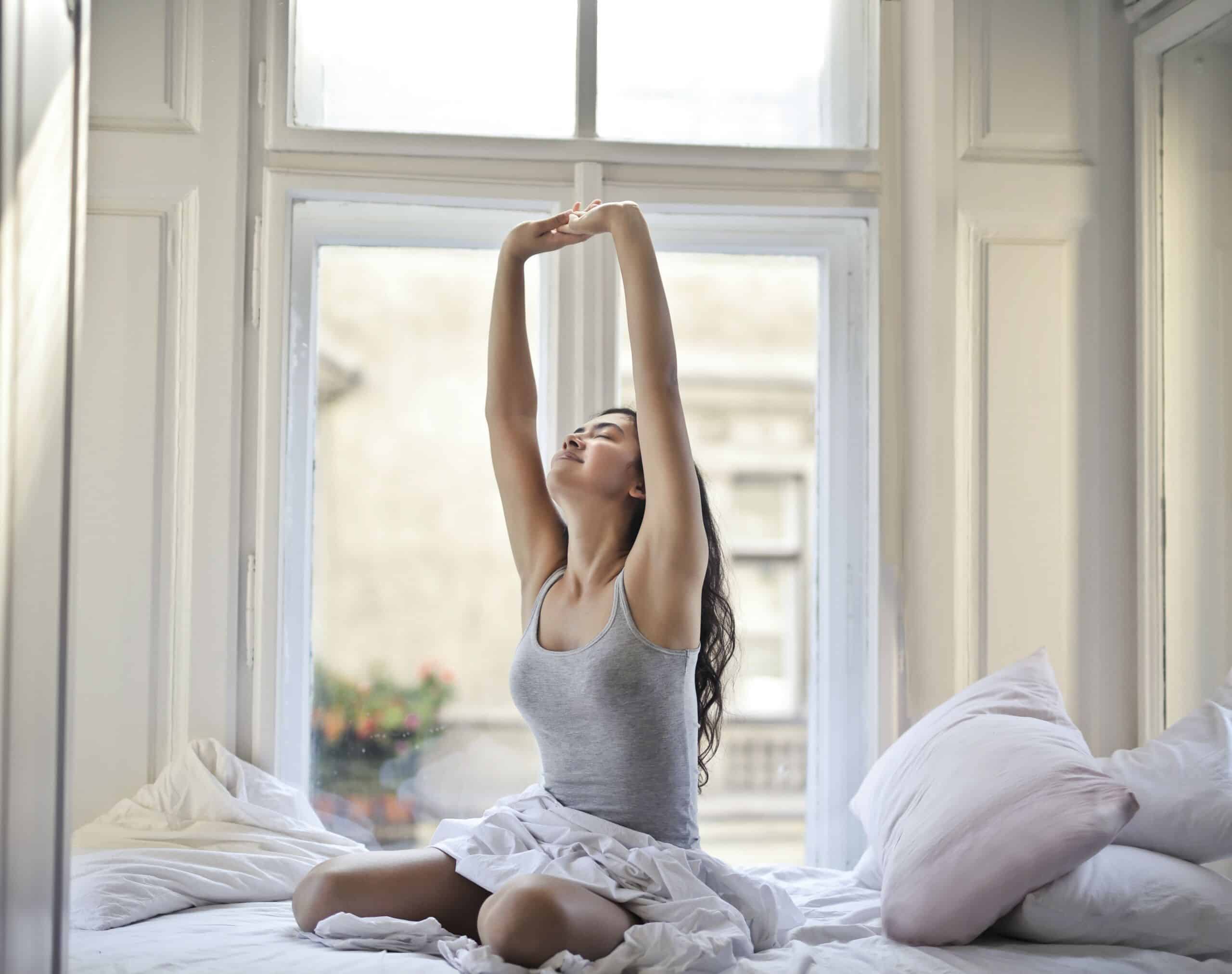 READY to be pampered At one of the best wellness RetreatS in the world?
You may also be interested in: