LUXURY TRAVEL EXPERIENCES
Unleash your desire for the ultimate indulgence and take on the Pearl of the Orient the Crazy Rich Asian way.

Immerse in Hong Kong's rich cultural heritage, beautifully fused with deep traces of its British influence. Explore the vibrant city enveloped in both classic and contemporary charm in style.
Experience, Decadence, Indulgence & Opulence

– Hong Kong's got it all.

From unique experiences, fine cuisines, high-end shopping destinations, and ultra-luxurious hotels, Hong Kong is undoubtedly one of the best cities in Asia for a luxury getaway. Discover our top recommendations for an unforgettable trip.
"Hong Kong is a wonderful, mixed-up town where you've got great food and adventure. First and foremost, it's a great place to experience China in a relatively accessible way."
HONG KONG TRAVEL PACKAGES
Our Top Hong Kong Experiences
From classic neon-lit streets to the glittering views of countless skyscrapers, endless enjoyment awaits. Elevate your trip with our Hong Kong travel packages curated exclusively for you.
Hong Kong is Clean and Ready
The Hong Kong Tourism Board (HKTB) has launched the Anti-Epidemic Hygiene Measures Certification Scheme in partnership with the Hong Kong Quality Assurance Agency (HKQAA).
The scheme will raise awareness of epidemic prevention and provide unified guidelines on hygiene measures for tourism-related industries, aiming to bolster visitors' confidence in travelling to Hong Kong.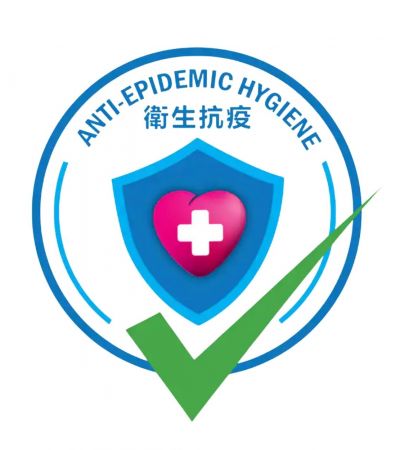 The Holiday Tours

Travel Safety Promise
Holiday Tours unifies a wide spectrum of travel safety services to ensure the wellbeing of our travellers. Travelling with Holiday Tours means having a reliable partner you can count on to take care of things that are truly important from planning to returning.
Whether you are a travel manager or a traveller yourself, we promise we will be there for you every step of the way so you can travel with confidence.
Do let us know your preferred dates for travelling and the number of guests (both adult and child).
PLAN YOUR NEXT TRIP TO HONG KONG WITH US
Find the latest travel restrictions and health regulations for your trip with our travel tool.
*If you have a special status (e.g., student, health, diplomatic, etc.), please review the travel news page provided by IATA. You can also visit the passport, visa and health information page to confirm that your terms are in accordance with the regulations of your destination country.
*This information is compiled, monitored and provided independently by Visa Run Inc. (dba Sherpa) from sources selected and monitored by Sherpa. It is only made accessible here by Holiday Tours for your convenience. Holiday Tours does not guarantee the accuracy or reliability of either this information or Sherpa's verification processes, for which please refer to Sherpa. As such, Holiday Tours does not accept liability or responsibility for any omissions, errors or inaccuracies in this information, which may also change at any time. The dynamic nature of local responses to COVID-19 increases the risk of information being outdated or inaccurate. It is your responsibility to independently inform yourself of any actual restrictions or requirements that may apply at your origin, destination or transit locations when you travel. This webpage is made available to you on the basis that you have accepted these terms.