Taking the luxury travel world by storm, river cruising 2023 has become the global trending European luxury vacation experience. Where to go? How about taking a look at  Uniworld's Boutique River Cruises? This global operator of 19 ships sails rivers across Europe, plus waterways in Cambodia, Egypt, India, Peru, and Vietnam. According to Travel + Leisure magazine, this cruise operator constantly impresses with flawless service, imaginative itineraries, top-flight design, and excellent food.
Uniworld river cruises provide a comprehensive and intimate vacation experience on meticulously crafted ships, enhanced by exceptional personalised customer care. Embarking on a journey along renowned historical watercourses, you will be enveloped in awe-inspiring and indelible vistas while indulging in their thoughtfully tailored activities, both aboard and ashore.
Top 10 Uniworld River Cruises itineraries
Every Uniworld cruise presents a curated array of distinctive experiences and destinations. Do continue reading to find out the finest Uniworld river cruise routes. The most popular voyages garner remarkable reviews from individuals who make Uniworld a perennial choice, frequently recommending these extraordinary journeys to their companions for unforgettable vacations that consistently exceed expectations.
River Cruising 2023: uniworld's Timeless Wonders of Vietnam, Cambodia and the Mekong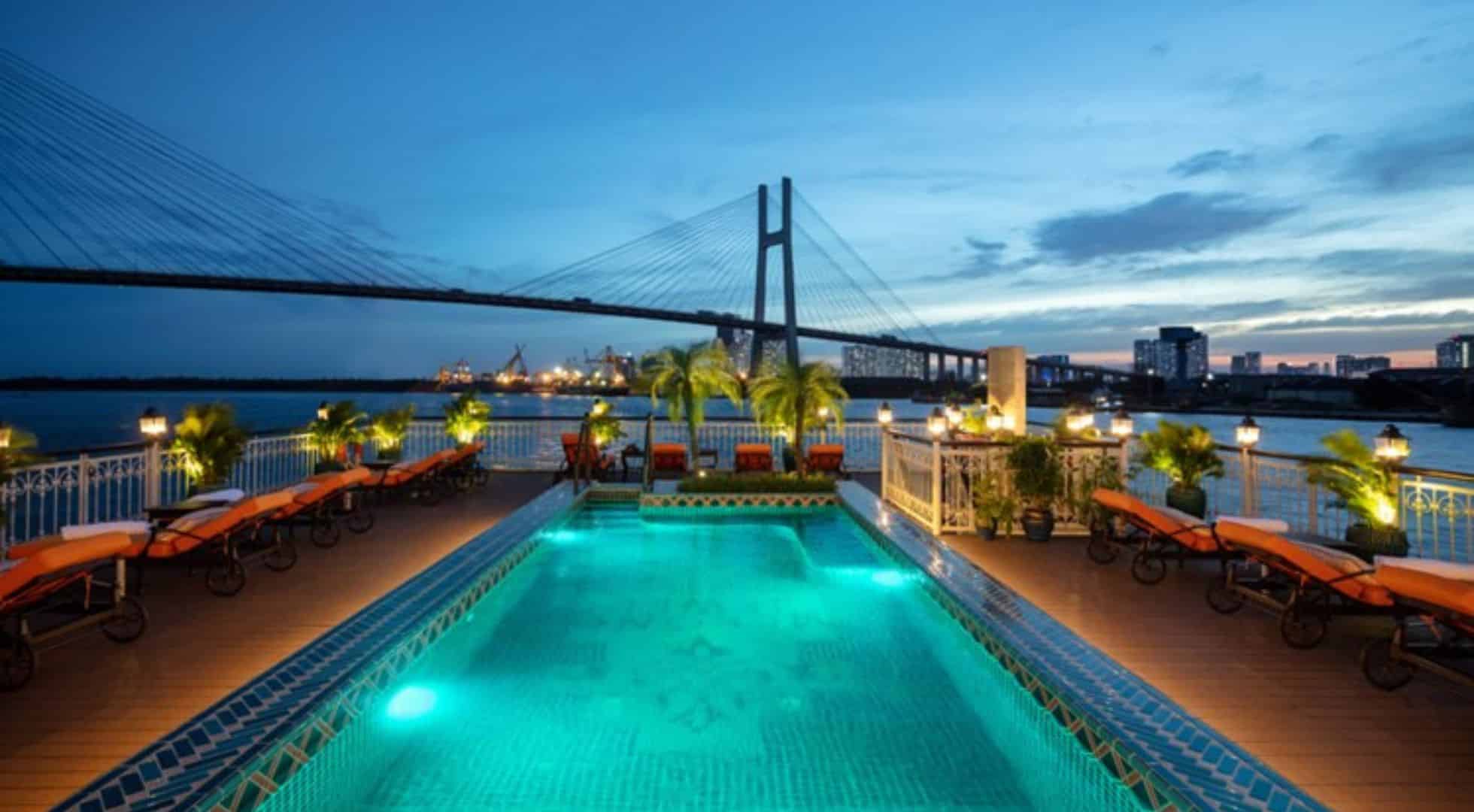 Vietnam and Cambodia, neighbouring yet contrasting, form an intriguing study of dynamics. Each nation exudes its distinct charm, cultural richness, and traditions while harbouring a more sombre history and intricate past.
Embarking on Uniworld's Timeless Wonders of Vietnam, Cambodia, and the Mekong cruise begins in the heart of Vietnam, Ho Chi Minh City. This voyage melds the old and new, often surprising visitors with its unique allure. Progressing along the journey, you'll navigate the lifeblood of Southeast Asia – the Mekong River, a vibrant tapestry woven with the hues of lively floating villages.
As your voyage leads you into Cambodia, immerse yourself in the vitality of its capital, Phnom Penh, a city propelling itself into the future while embracing its provincial intimacy and captivating charm. Naturally, a trip to Cambodia would be complete with the awe-inspiring visit to the UNESCO-designated jungle temple complex, Angkor Wat, nestled in the traditional and vibrant tapestry of Siem Reap.
The voyage concludes in the bustling northern city of Hanoi, offering the option to explore the iconic UNESCO Heritage Site, Ha Long Bay, further enriching your journey.
River Cruising 2023: uniworld's Venice and the Jewels of Veneto
Experience an exquisite 8-day Venetian voyage that reaches perfection as you reside on the S.S. La Venezia, an embodiment of enhanced luxury inspired by northern Italy. The onboard ambience immerses you in an unforgettable elegance and nostalgic allure, boasting intricate detailing that pays homage to the Venetian aesthetics of the early 20th century.
Your accommodation becomes your gateway to uncovering the allure of Venice's renowned canals while delving into the enchanting beauty and ancient history of Venice and Northern Italy. Wander along the canal-side shops, be captivated by the vibrant facades, and glide through the famed tranquil waterways. The journey includes exclusive experiences such as a private tour of the Doge's Palace and an after-hours visit to the iconic St. Mark's Basilica. As the voyage progresses southward, you'll discover the charms of Chioggia, a cherished southern port embraced by local fishermen.
This captivating region includes a rich treasury of exceptional and compelling wines and cuisines. There is a symphony of flavours that you can enjoy every day, be it aboard the ship or amidst the enchanting landscapes of your onshore explorations.
River Cruising 2023: uniworld's Brilliant Bordeaux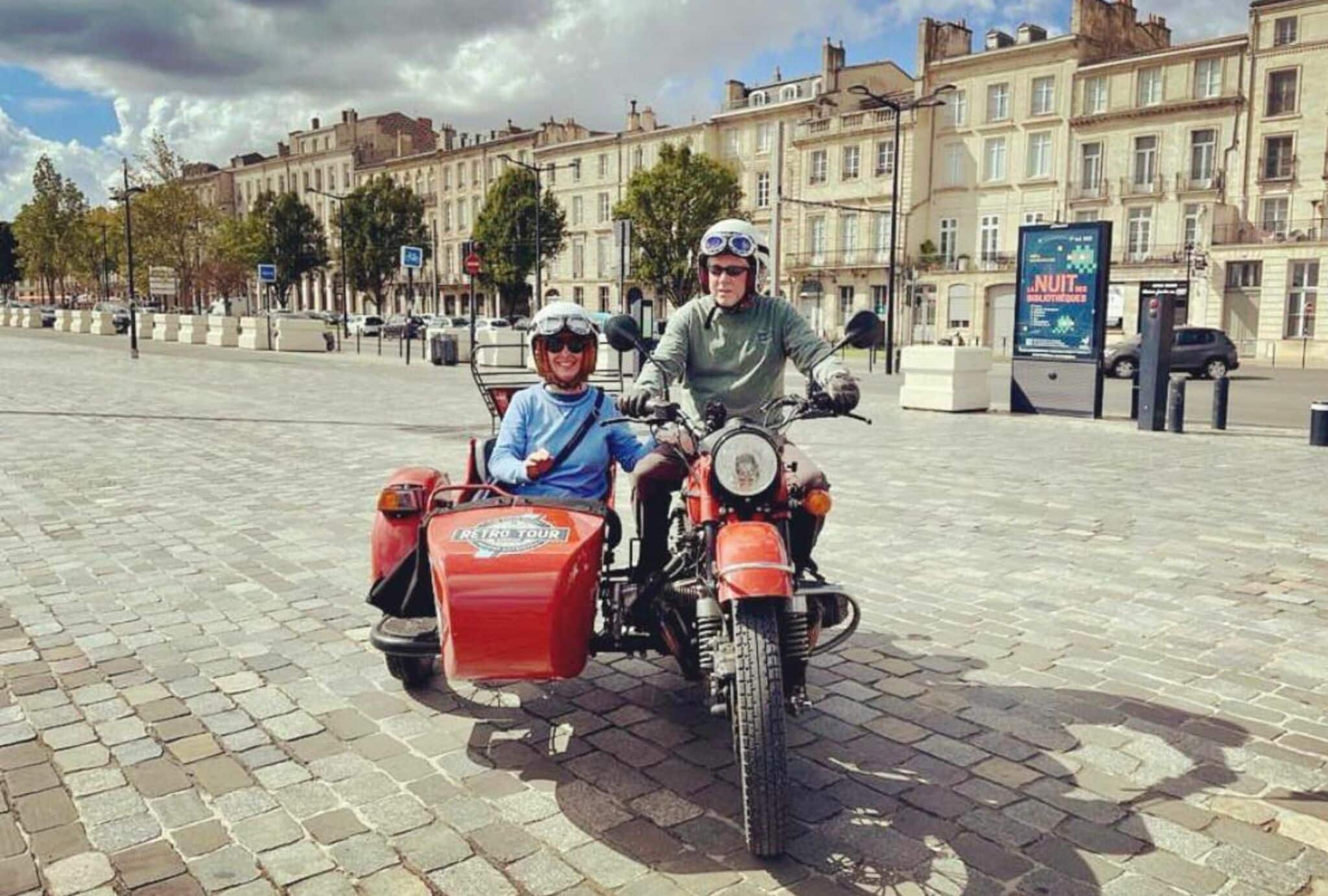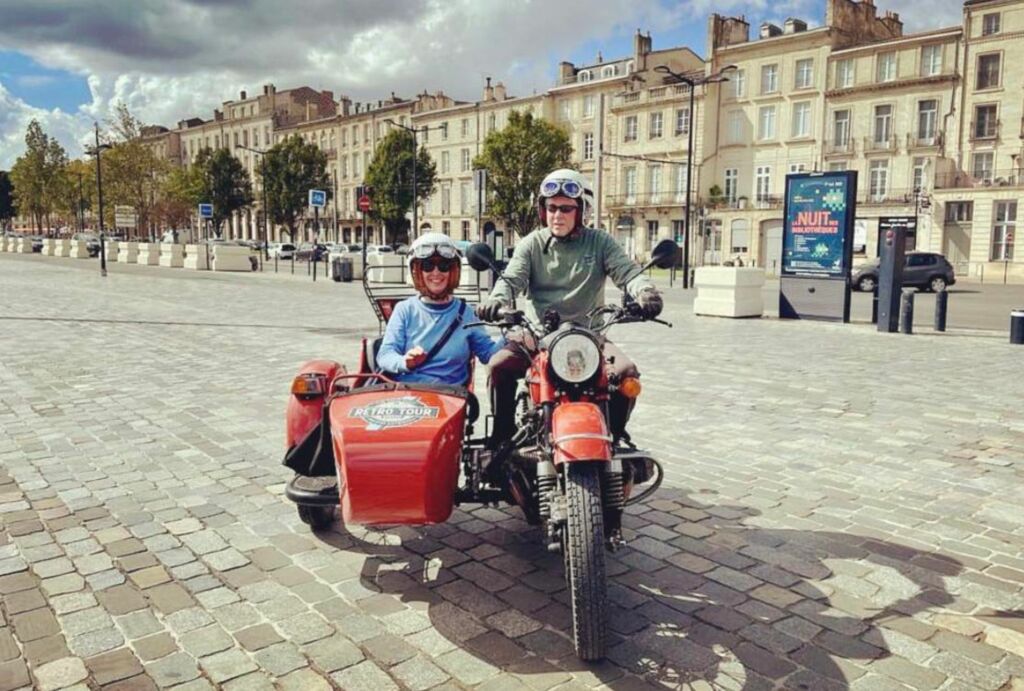 Embark on an enriching 8-day odyssey that unveils the essence of South West France in all its splendour. Your voyage commences with the S.S. Bon Voyage, a splendid vessel meticulously crafted to immerse you in the pinnacle of French culture, wine, and art. Its menus mirror the local culinary traditions, showcasing the bounty of locally-sourced ingredients like the succulent Medoc oysters.
Sailing along the scenic Garonne, Dordogne, and Gironde rivers, this journey invites you to delve into France's mesmerising landscapes, cultural gems, historical landmarks, and the splendour of its renowned vineyards.
A treasure trove of experiences awaits, including an exclusive vineyard chateau tour, multiple wine tastings, exploration of charming villages with visits to bustling farmers' markets, a captivating excursion to medieval Saint-Emilion, an illuminating light show, and, if desired, the opportunity to enhance your quintessential French adventure with a retro sidecar tour.
River Cruising 2023: uniworld's Cruise and Rail – Castles of Transylvania and the Enchanting Danube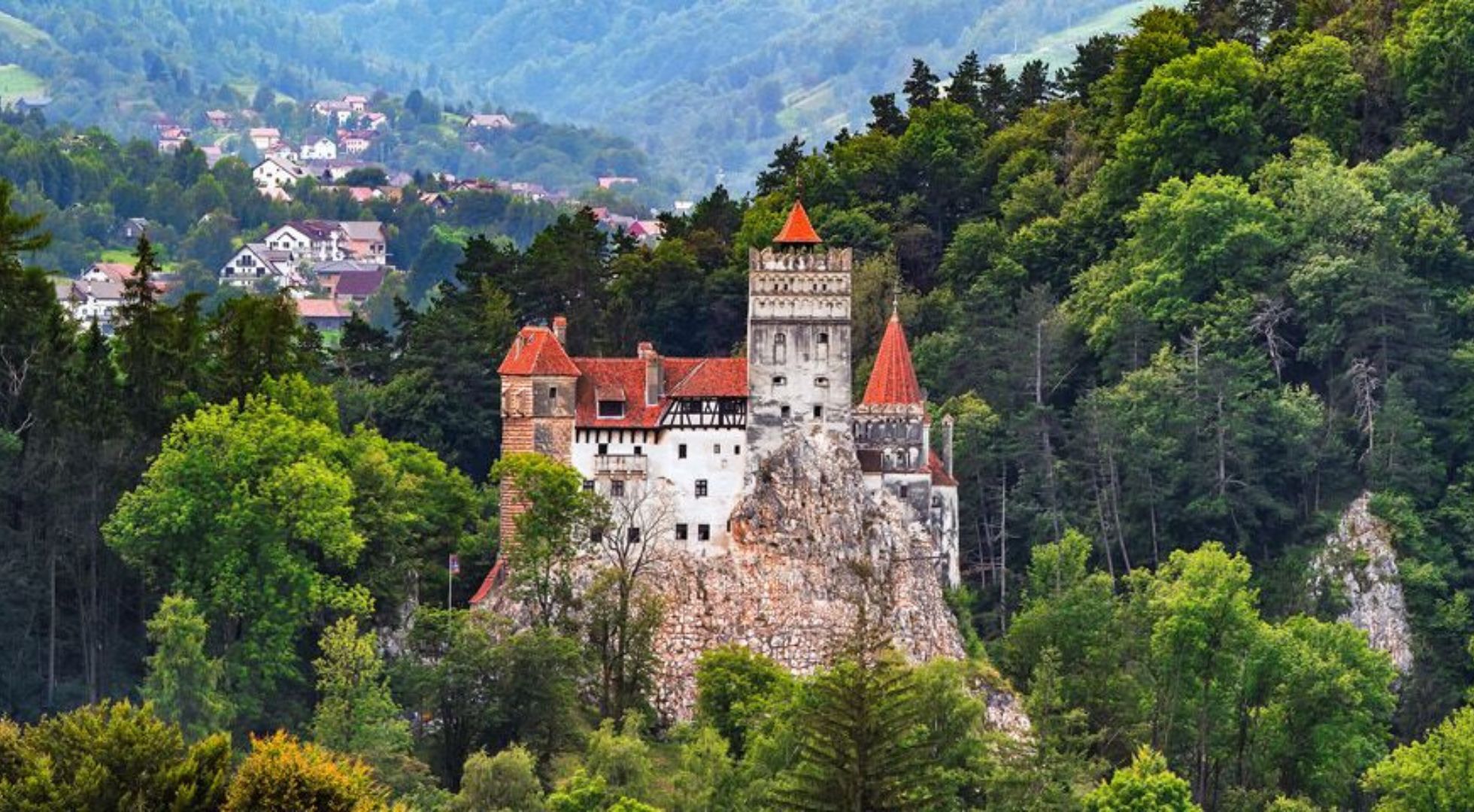 Experience an extraordinary 13-day journey of European luxury that traverses five captivating countries, immersing you in the allure of Count Dracula's mystique through a private train excursion in Romania. This unique voyage seamlessly blends the highlights of Eastern and Western Europe.
Amidst breathtaking landscapes and captivating local cultures, your adventure leads you to the infamous castle of Romania's legendary Vlad the Impaler and the real-world fortress that inspired Bram Stoker's eerie portrayal of Dracula's abode.
As the saying goes, from darkness emerges light. Following these captivating explorations, you'll embark on a serene river cruise along the glimmering waters of the renowned Danube River.  Expect VIP access to exclusive locales, intimate knowledge of enchanting lesser-known spots, and fresh perspectives on timeless landmarks.
River Cruising 2023: uniworld's Remarkable Rhine and Historic Holland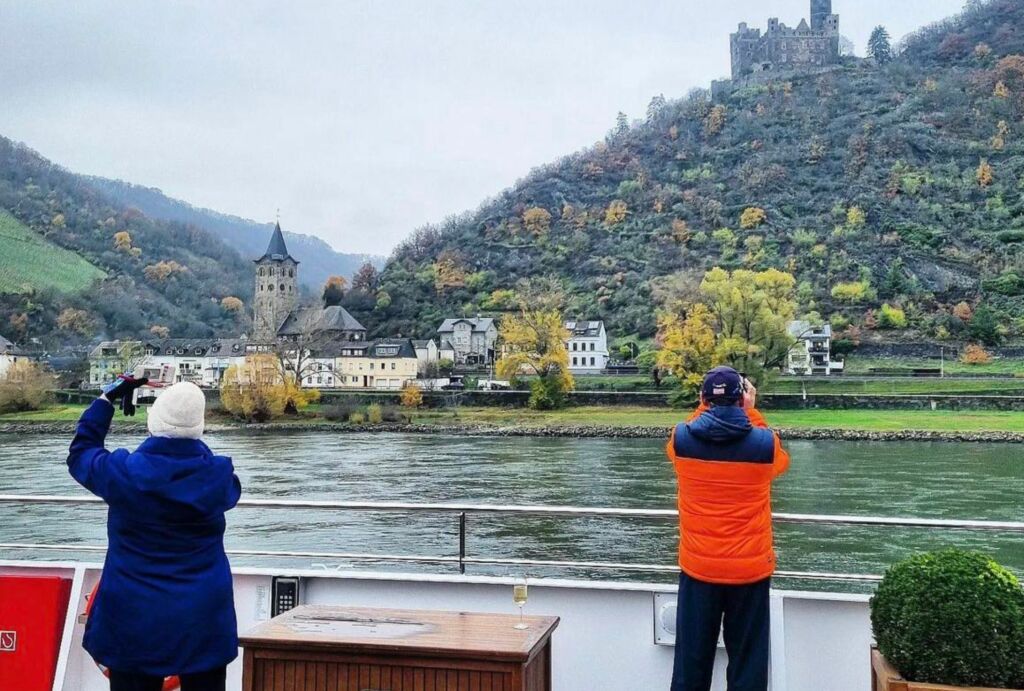 Embark on an 11-day journey through the Netherlands, Germany, France, and Switzerland, embarking on an unparalleled exploration of Europe's rich history intertwined with its Jewish heritage.
Immerse yourself in Uniworld's exceptional Jewish Heritage program, the sole experience of its kind on the rivers, granting you a unique opportunity to delve into the enduring Jewish legacy of Central Europe. Uncover this legacy through museum visits, memorials, synagogues, and more. (Do note that specific sites might be closed for inside viewing during Passover, High Holidays, and other significant events
On the top deck of your vessel, you can witness the ever-changing landscape transform into a breathtaking spectacle, providing an insight into why the Rhine River Valley has garnered praise for centuries. With this unparalleled Rhine experience, you will be shrouded in the region's culture, natural marvels, age-old traditions, historical significance, and the chance to indulge your palate with the delectable artisanal cuisine that Central Europe offers.
River Cruising 2023: uniworld's Holland and Belgium at Tulip Time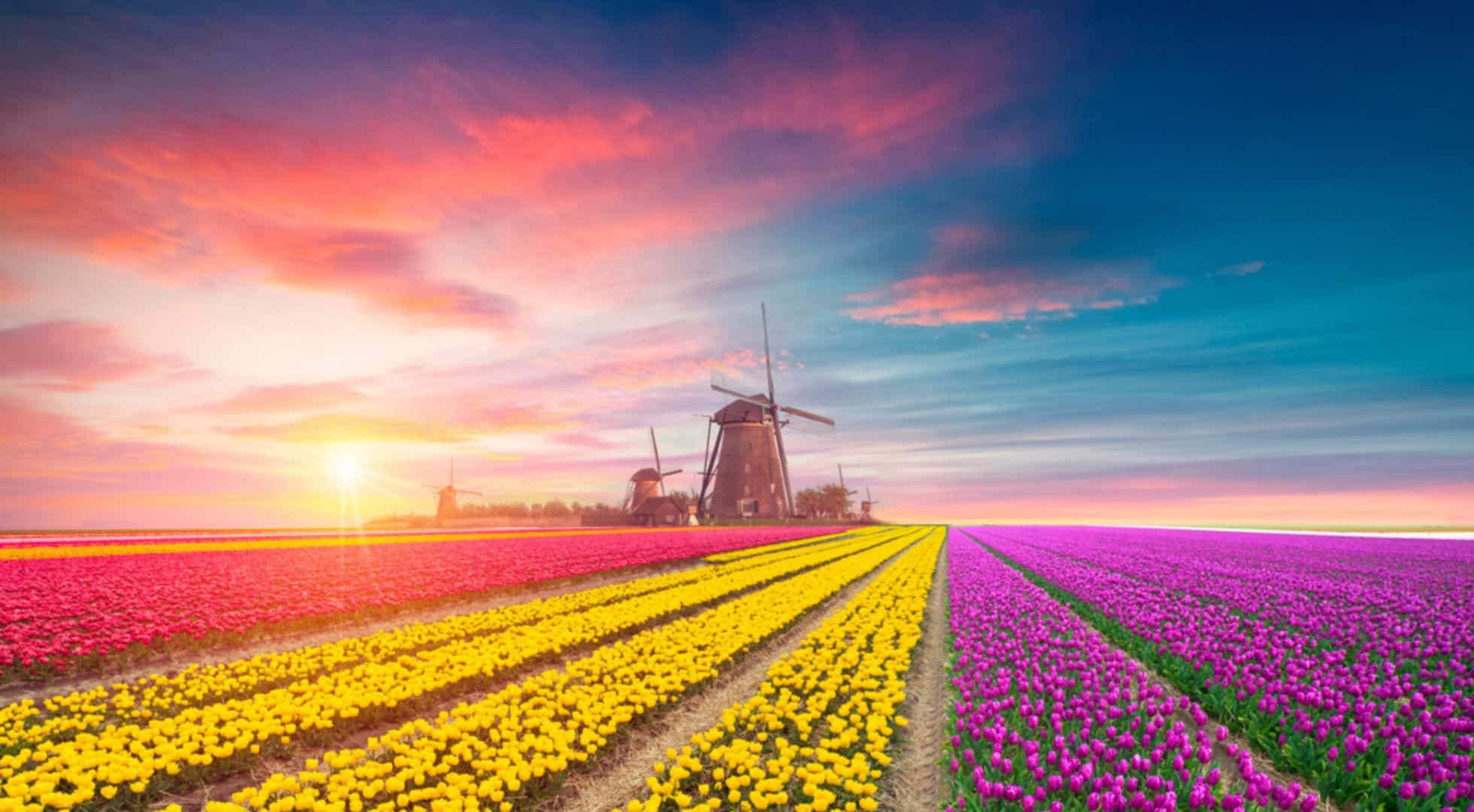 One of the most distinctive vessels in European river cruises is Uniworld's River Queen, boasting an exterior reminiscent of 1930s steamships coupled with an elegantly adorned Art Deco interior. This exceptional ship will guide you through an 8-day voyage, introducing you to some of Europe's most iconic and vibrant cities.
In Belgium, immerse yourself in the blend of history and modernity that Brussels and Antwerp offer. Antwerp, often overlooked as the world's diamond capital, invites you to indulge in Belgian waffles, beer, pralines, and chocolate. Continuing your journey, you'll reach Amsterdam, a Dutch capital that is a must-visit for every traveller. The splendid city of Maastricht, renowned for its exceptional beauty and boasting hundreds of national heritage sites, follows suit.
In Nuenen, wander through the sites that sparked Van Gogh's artistic inspiration and pay homage to him at the museum bearing his name. The visit to Kinderdijk will leave you in awe of its 19 impeccably preserved windmills, testaments to the enduring strength of time. As you venture through these captivating destinations, you'll immerse yourself in the rich tapestry of European culture, history, and natural beauty, all under the care and comfort of the remarkable River Queen.
River Cruising 2023: Castles Along The Rhine – uniworld's Basel to Amsterdam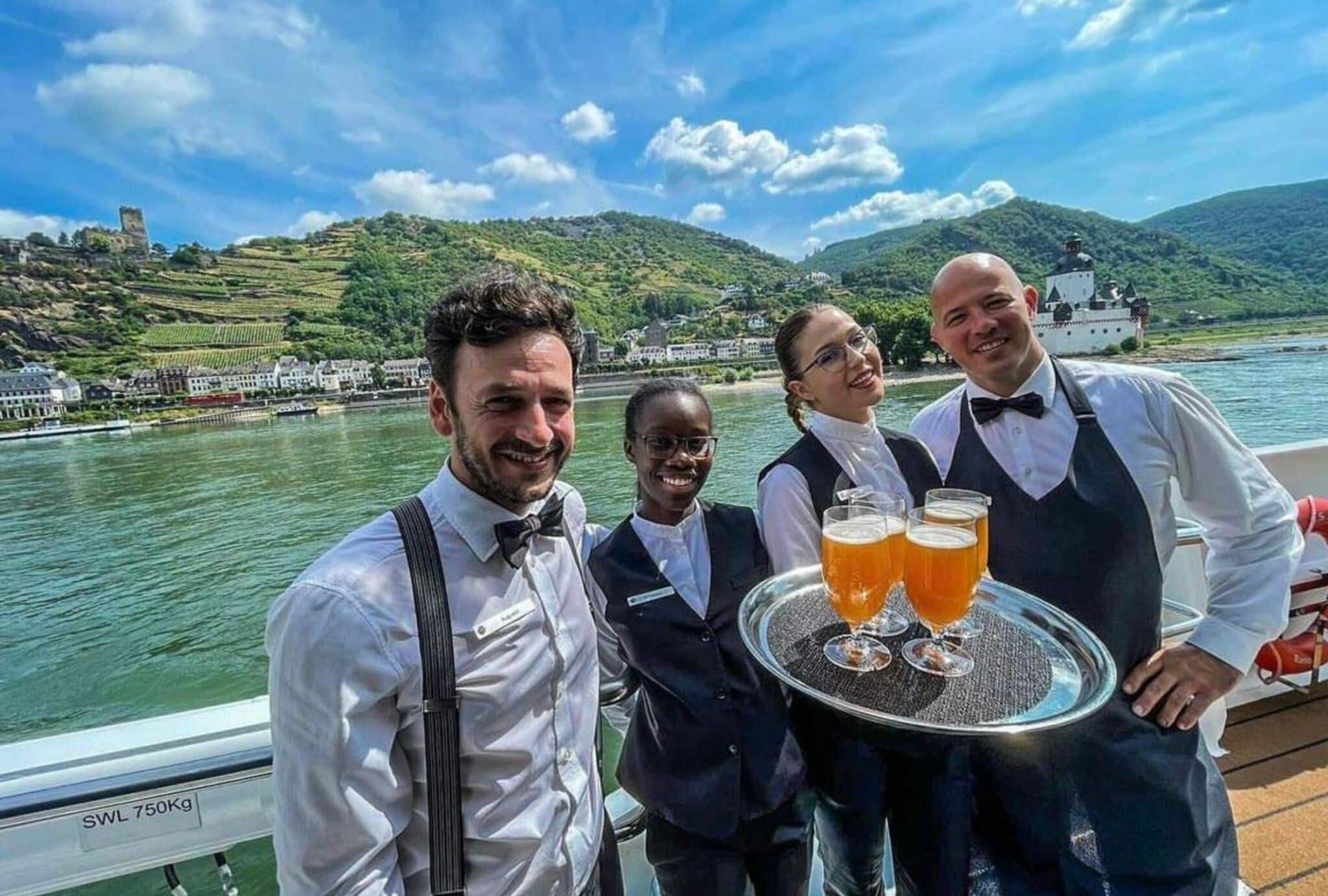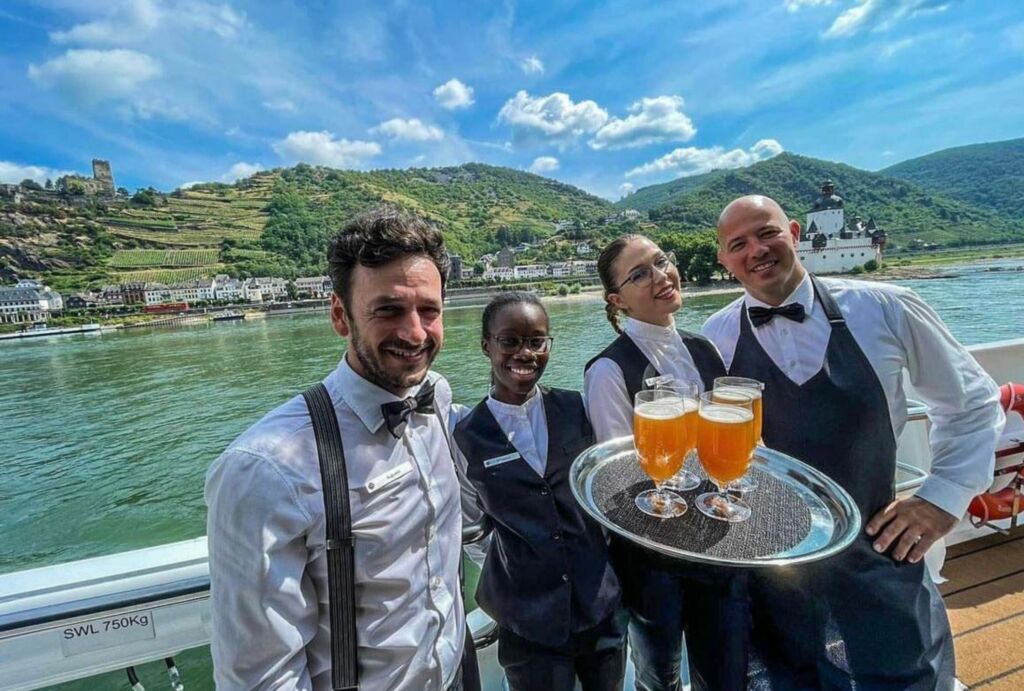 Embark on an exquisite 8-day European luxury vacation aboard Uniworld's inaugural Super Ship, the S.S. Antoinette, renowned for its opulent decor and curated artwork. Select itineraries include the Family Program, offering unique and joy-filled adventures for families to cherish together, combined with culturally rich and historically significant experiences crafted to ignite creativity and inspire lifelong learning.
Cruise along the Rhine, with Germany to one side and France to the other, as you immerse yourself in the captivating journey. Explore Alsace, a city shaped by its dual German and French heritage, resulting in a culinary scene and winemaking tradition that traces back to Roman times.
Envelop yourself in the splendour of the Rhine as you're encircled by majestic castles, culminating in a special visit to Marksburg Castle, a rare gem among Rhine fortresses for having never been demolished. Finally, indulge in sampling Rieslings from esteemed vineyards and strolling through villages reminiscent of fairy tales, where cobbled lanes wind through half-timbered homes, etching an unforgettable portrait of European charm.
River Cruising 2023: uniworld's Zurich and the Rhine River Valley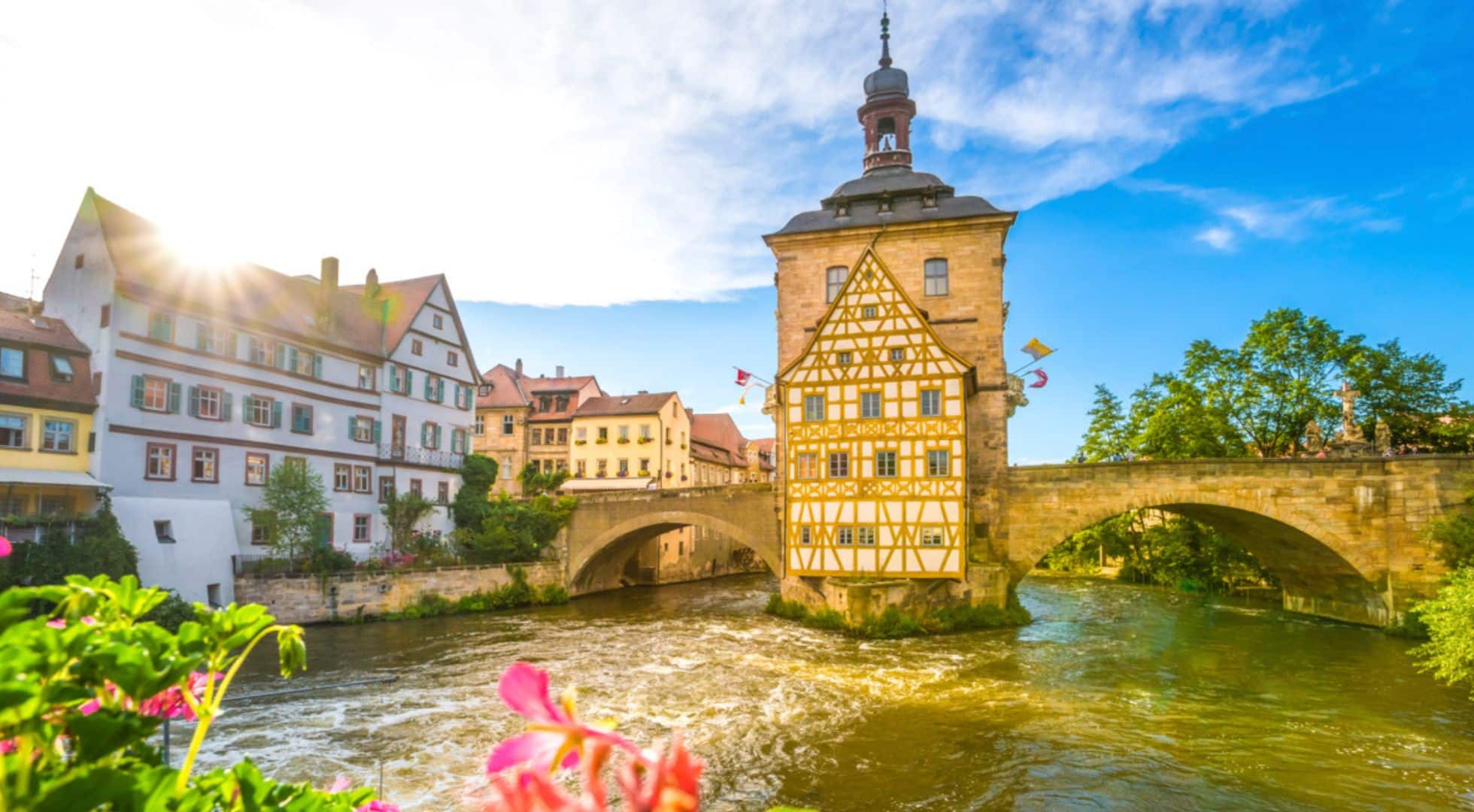 This is a thrilling new addition to Uniworld's repertoire, a 10-day cruise aboard the elegant River Princess. You will embark on an unforgettable journey among all European river cruises here.  Start by tracing the renowned Rhine River from Germany and immersing yourself in history as you wander through exquisitely preserved medieval towns and the grandeur of an imperial palace.
Enrich your palate under the guidance of expert local guides as you savour the traditional delicacies and succulent fruits offered by the acclaimed wineries along the Rhine. For an active rendezvous with nature, take a canoe ride through the Mainschleife nature reserve, fully immersing yourself in the lush embrace of the Rhine's verdant valley.
Then discover the allure of Zurich, a captivating lakeside city, Switzerland's most prominent and cultural nucleus, a destination every globetrotter should experience at least once in their lifetime. Your voyage also takes you to the multicultural tapestry of Basel and the captivating Alsace capital of Strasbourg.
On the River Princess, you'll traverse captivating landscapes, delve into rich histories, and indulge in an exquisite fusion of culture and nature along the banks of the magnificent Rhine.
River Cruising 2023: uniworld's Portugal, Spain and The Duoro River Valley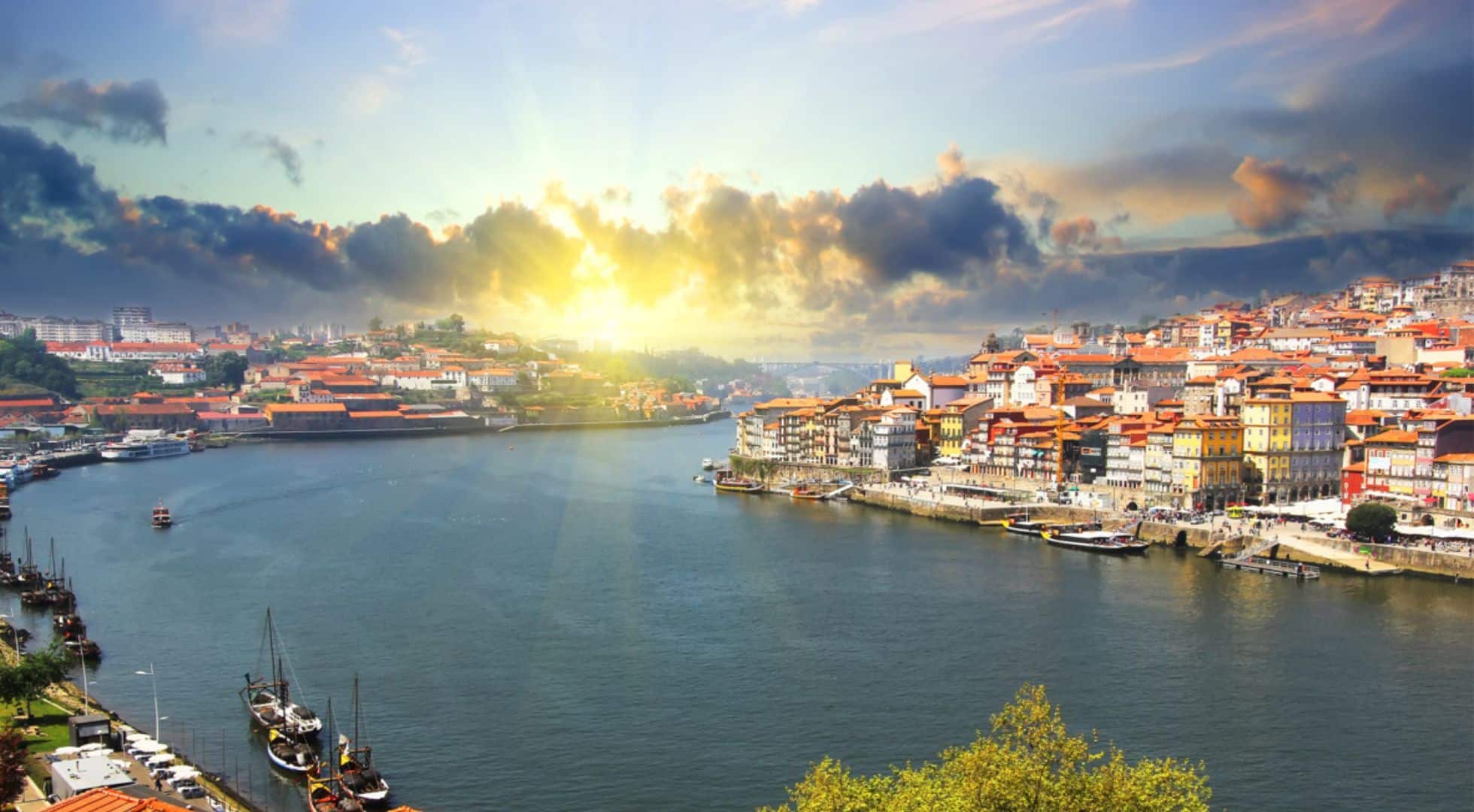 Embark on a remarkable journey through the picturesque Douro River Valley region aboard the S.S. São Gabriel, the newest Uniworld Douro River fleet addition. This splendid vessel breathes life into extraordinary destinations with its captivating decor, exquisite culinary offerings, and elevated customer service, featuring the indulgence of butler service.
Navigate the meandering Douro River as it gracefully carries you through Portugal and into Spain. Glide past terraced hillside landscapes, idyllic villages, and sprawling lush vineyards. Traverse the UNESCO-designated Douro Valley, a realm of dramatic vistas, and step ashore to explore charming countryside inns or "quintas," meeting the winemakers who craft these remarkable vintages.
In Spain, marvel at the renowned University of Salamanca before returning to Portugal, where your voyage culminates in Lisbon, a city steeped in culture and history. This place set forth some of the world's most celebrated explorers on their extraordinary journeys.
River Cruising 2023: uniworld's Cruise and Rail – Milan, Venice and the Swiss Alps

This is a journey of European luxury that commences in the captivating city of Milan and concludes in the romantic embrace of Venice. These two legendary cities are the gateway to an array of unforgettable experiences throughout the Veneto region.
Elevating your ultimate Venetian vacation is a unique and defining feature: your sojourn aboard Uniworld's floating boutique hotel. Beyond offering a coveted location in Venice, this floating haven seamlessly transports you to nearby hidden gem towns, enriching your exploration.
Concluding your voyage with a 4-day train expedition to Zurich adds the perfect crescendo to your river cruise. Nestled within the luxurious confines of the Golden Eagle Danube Express, you'll be treated to ever-changing panoramas through your window—a seamless transition from the river experience. En route, you'll bask in the splendour of Zurich and Bled's shimmering lakes, traverse medieval towns and bustling capitals, delight in a private concert within the enchanting caves of Postojna, and more.
This 14-day odyssey epitomises European luxury travel and stands as a distinctive adventure encompassing land, cruise, and train, unfurling the wonders of Italy, Switzerland, Austria, Liechtenstein, and Slovenia.
Travelling with Uniworld guarantees a world-class journey enveloped in impeccable service and hospitality. Uniworld's unwavering commitment to luxury and excellence ensures that every facet of your expedition is thoughtfully curated and tailored to your comfort and delight as you explore these stunning and bucket-list-worthy destinations.
Which of these Top 10 Uniworld River Cruises pique your interest? Whichever one you choose, prepare to embark on a truly unforgettable European luxury travel holiday filled with amazing discoveries and experiences that last a lifetime.
wanting to try the best uniworld river cruises itineraries? 
You may also be interested in: