Corporate gifts go beyond just fostering a good working relationship with your recipients but it is important in setting up a favourable brand image, recognising and appreciating loyalty, as well as reminding people about the existence of your company.
While you're at it, it's always worth it to go the extra mile to give more personalised corporate gifts rather than a general gift box or gift set that you have stored in your company storeroom which has collected dust over the days you kept it there while waiting for the best time to give it. With tailored corporate gifts, you'll know that each recipient is appreciated individually rather than collectively and is sure to show that you actually have put in some thought in it.
With that being said, it's also important to be able to set your corporate gift apart from others to make yours stand out and be memorable. So if you're ever stuck and thinking about what you could get, then we have the perfect list of personalised corporate gifts which you can send the next time.
Top 8 Corporate Gifts To Keep Your Company Top Of Mind
1. Personalised Care Packs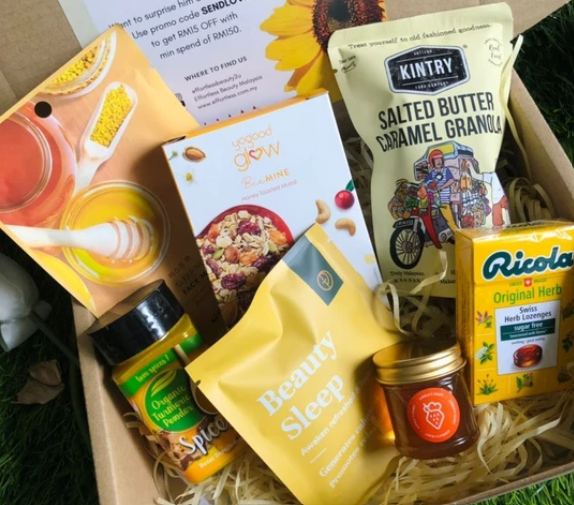 With COVID-19 hitting the world, health has never been more of a priority than now. Corporate gifts since then have adapted to it by being in the form of care packs especially for those working from home.
Effortless leads the pack in terms of the variety of care packs from Post Vaccination Care Packs to Work From Home Care Packs that have items packaged in beautiful gift boxes which are tailored specifically to its category. Logos and messages can also be put with bulk orders which is a perfect way to show your care for your recipients' well being.
2. SWAG Kit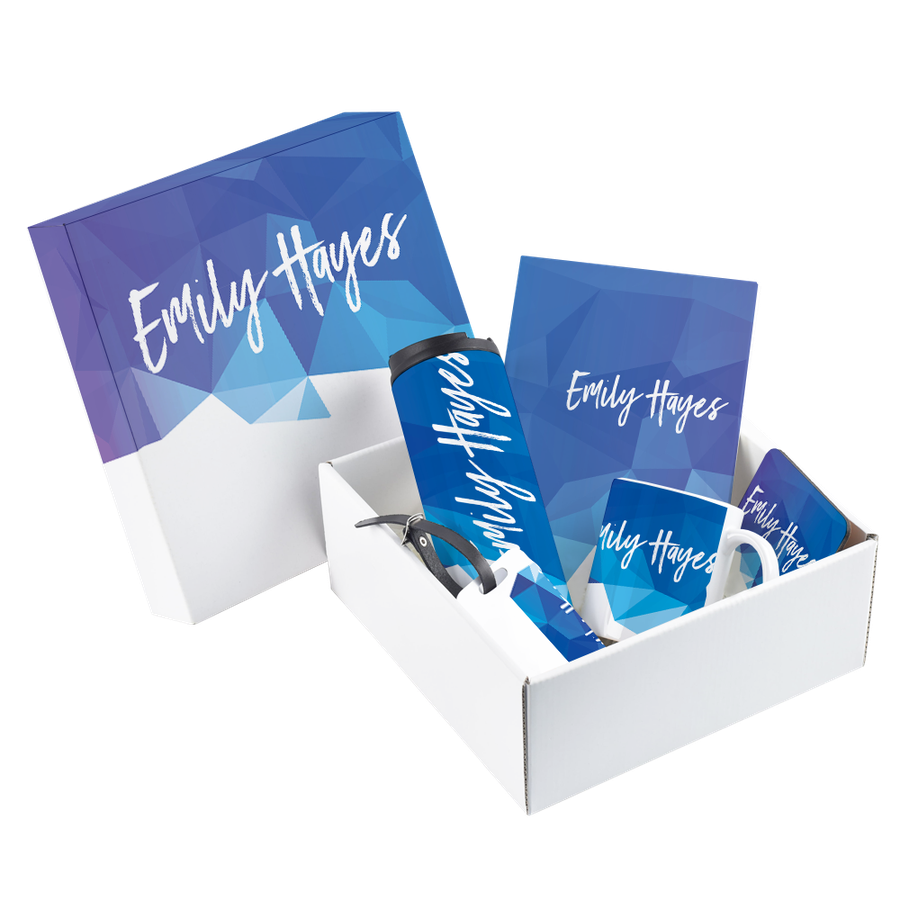 Photobook Malaysia hit the nation with its high-quality photo books which were delivered straight to your doorstep. The process was so simple, simply choose pictures from your phone, choose what type of photo book you wanted, and voila! It would appear in your hands within a couple of days.
Since then, Photobook Malaysia has branched out into personalising other items including corporate gifts. Hence, the SWAG Kit was born. SWAG which stands for 'Stuff We All Get' was the corporate gift that you could customise in terms of what goes into the gift box which could include notebooks, personalised photo mugs or travel tumblers, and luggage tags, together with a greeting card that you could customise based on the occasion.
3. Around The World Boxes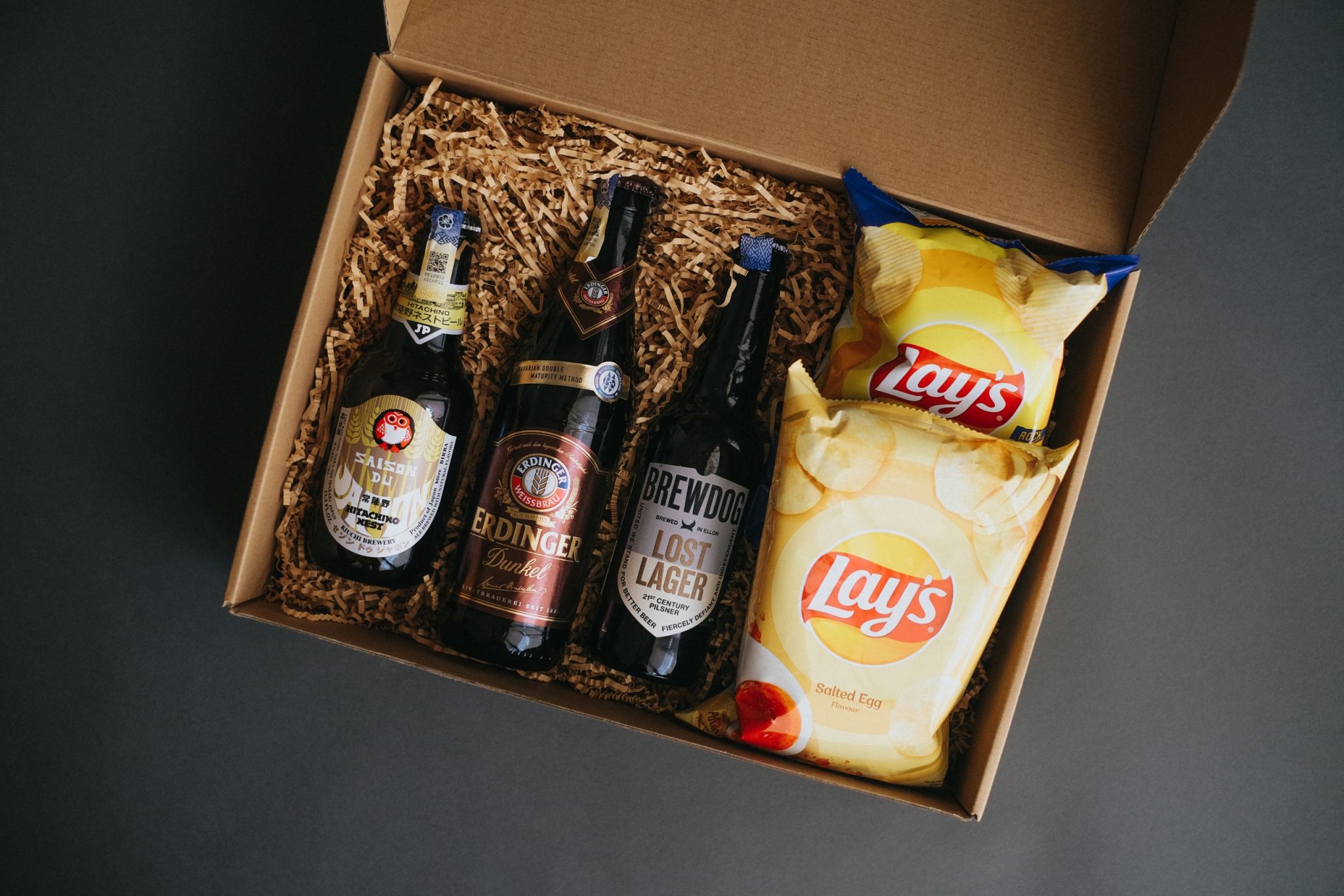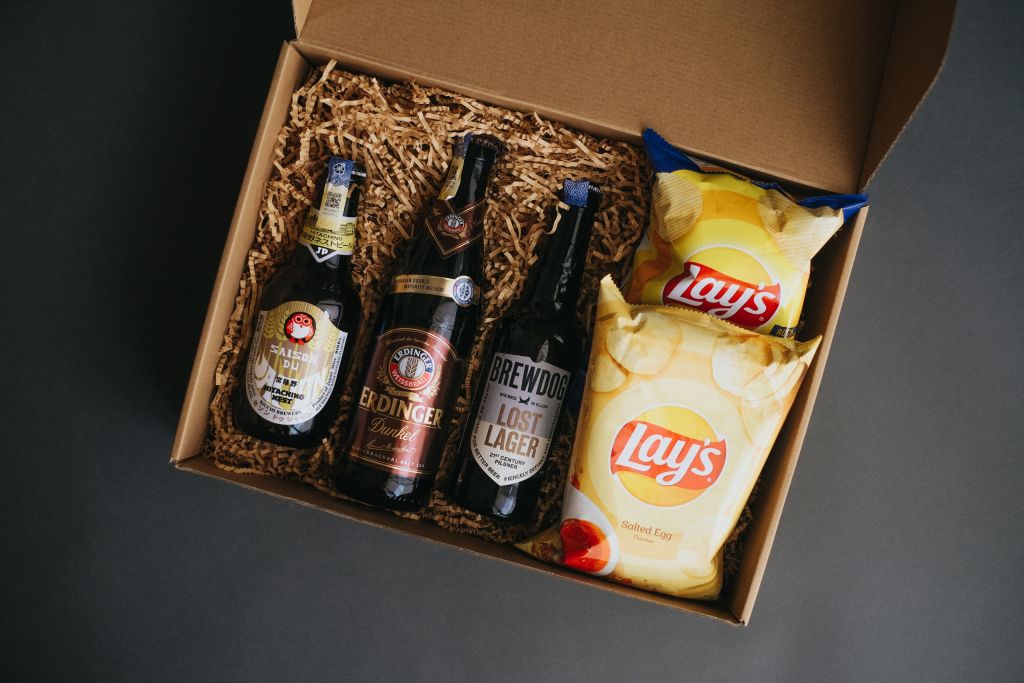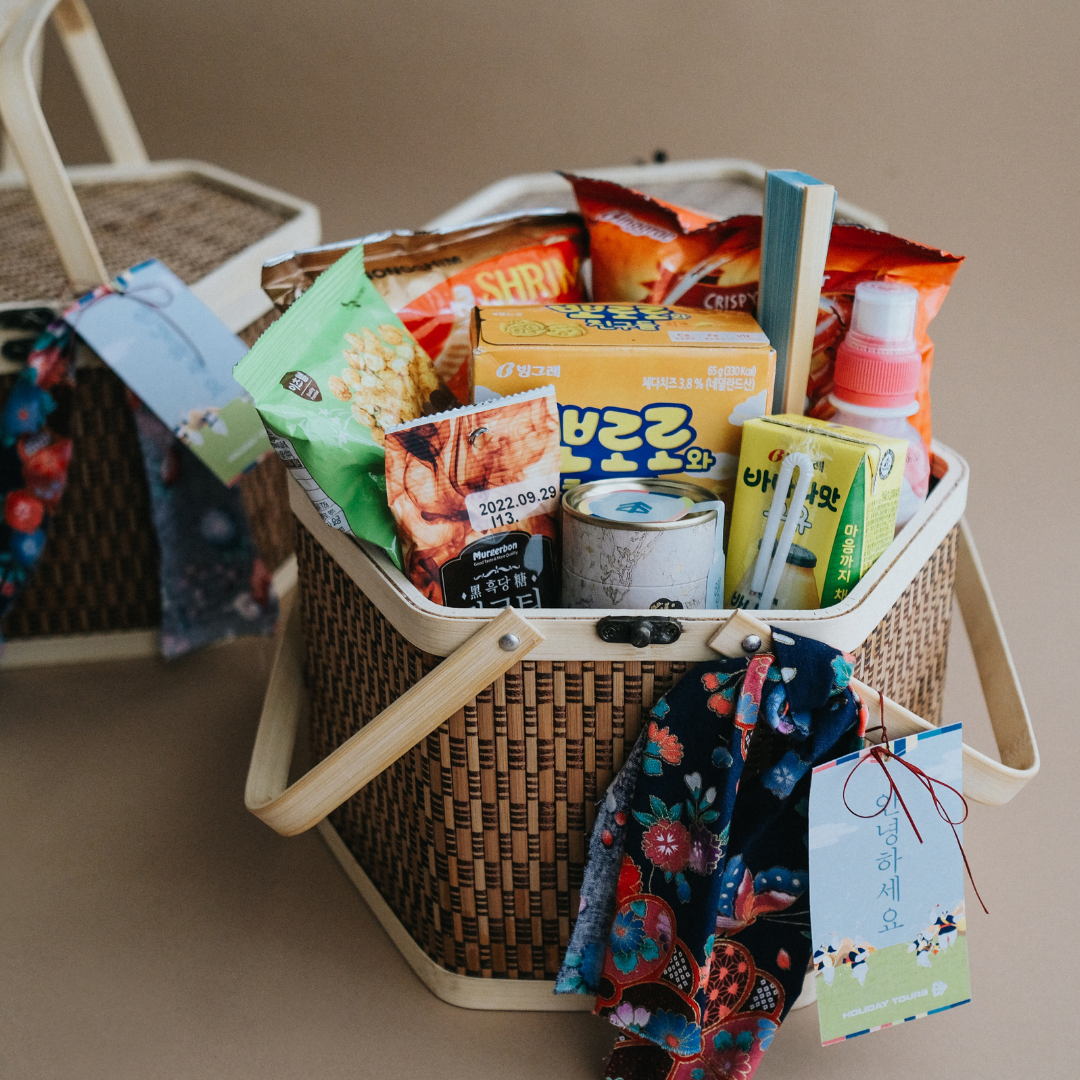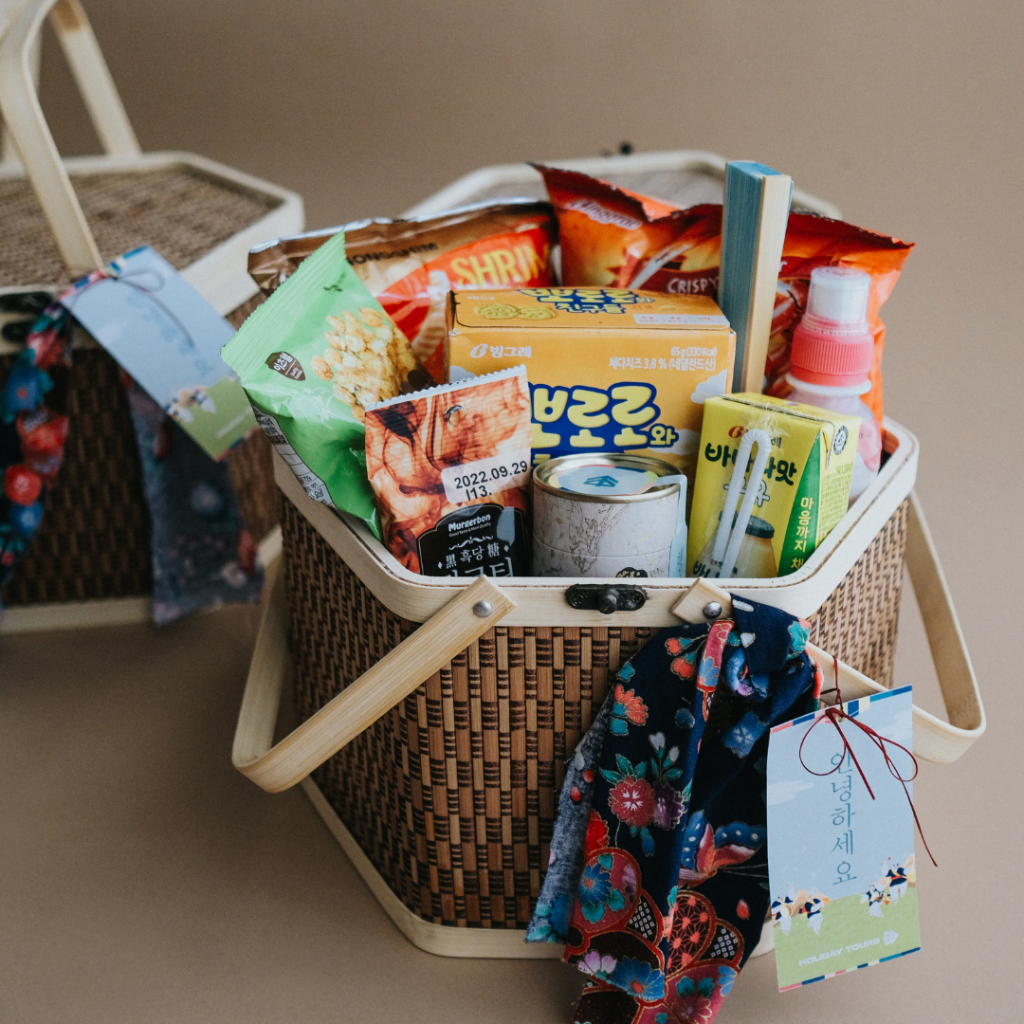 Since borders haven't fully opened yet to our favourite travel destinations out of Malaysia, one of the best gift boxes to give would be the gift of travelling within the safety of your own home. How you might ask? We have the perfect solution.
Holiday Tour & Travel's Happy Hour Beer Box and Korea Box makes the best corporate gifts which have the world in personalised boxes.
Erdinger Weissbier Dark, Germany
Brewdog Lost Lager, Scotland
Hitachino nest Saison Du Japon, Japan
Classic And Salted Egg Yolk Lays
Hand-picked Korean Snacks

Delicious Korean Drinks

Traditional Korean Trinkets
Now your clients, business partners, suppliers, prospects, or employees can taste the world from
wherever they are and we are sure they will be truly appreciative of it. These boxes make perfect
personalised corporate gifts as well because you can add customised messages and have them delivered straight to the doorstep of your recipients.
4. A Floral Affair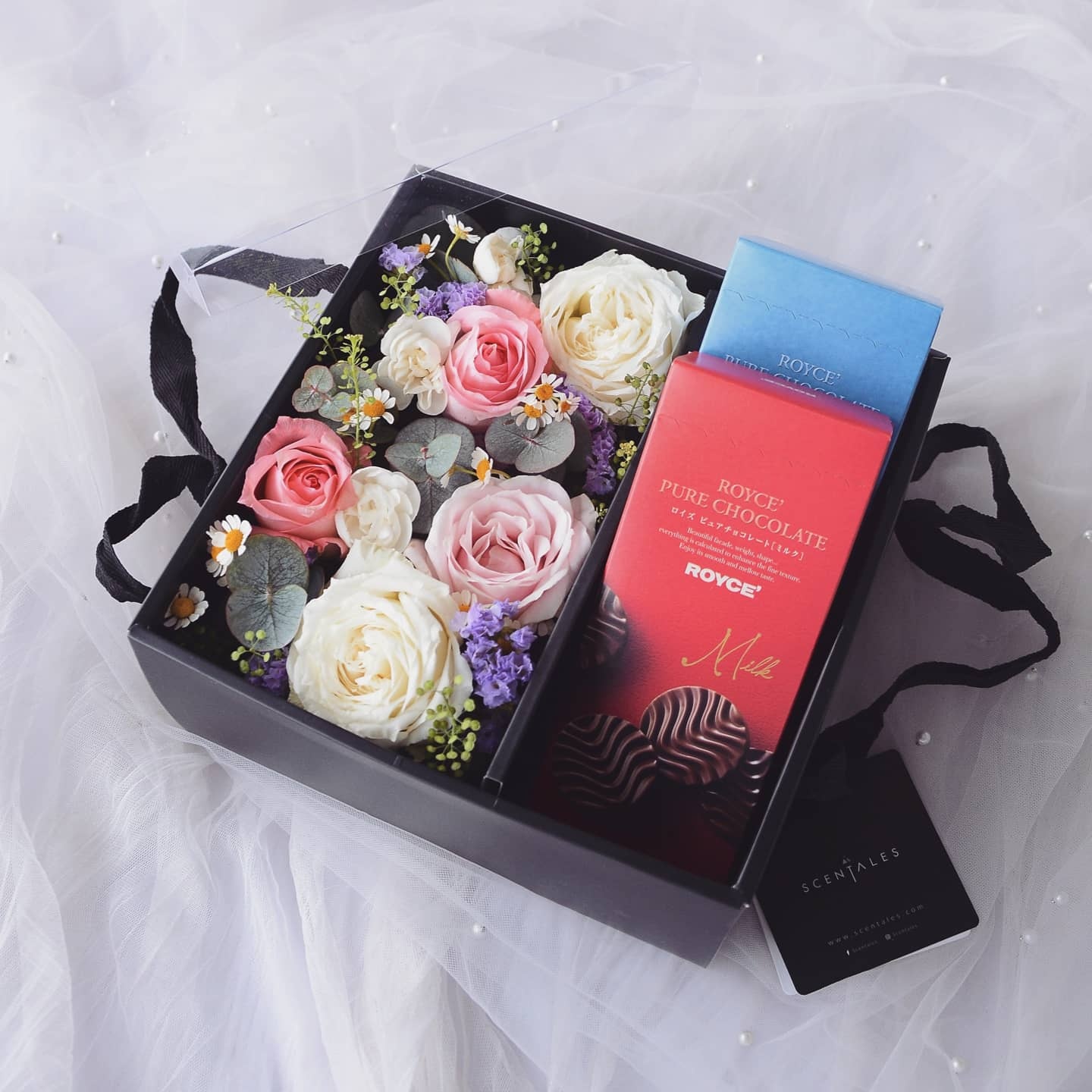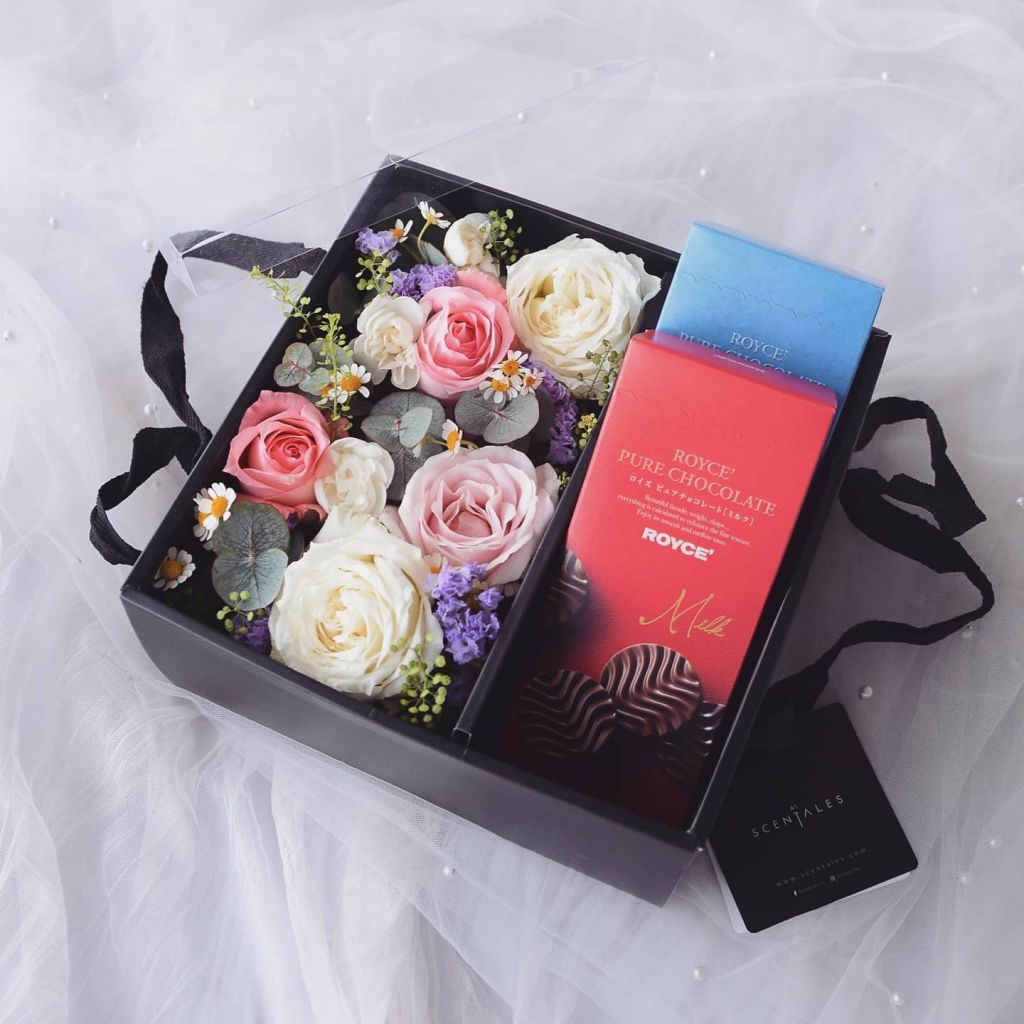 Imagine opening a corporate gift and the first thing you smell is the scent of beautiful flowers. We all love ourselves some good-smelling corporate gifts which are bound to be memorable. Scentales not only has a range of fresh flowers to choose from to include in your corporate gift box but also yummy treats and self-care products to which you can select according to the occasion and recipient.
Each gift box is tailored to be aesthetically pleasing too to make sure that your recipient knows how much care goes into every box and that every set is made specially for them.
5. Fruit Gift Boxes
If you're looking for a corporate gift that is a little more on the fruity side, Make Hay, Sunshine! has the perfect gift sets for you. It's a relatively new family-run business which started in the mid-2020's which specialises in fruit based gifts with the intention to wow and delight. You can expect your recipients to get a colourful array of fresh fruits together with delicious sweet delights such as chocolate and wine in a beautiful gift box.
For some selections, you can even opt for their premium wooden gift box if you're in the mood to splurge a bit, which will definitely make for impactful corporate gifts that your recipient can repurpose to store other things inside as well.
6. Gift Box Filled With Loaf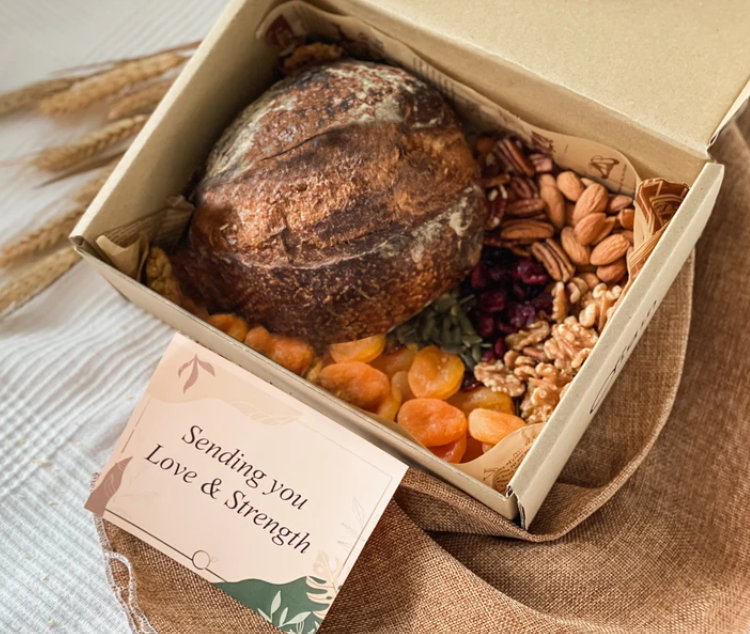 Here's one that definitely isn't your typical corporate gift. Origin Bulk Store has a range of care packs which contains a variety of healthy treats such as nuts stored in repurposed glass jars, kombucha, and oat cookies but what really intrigued us were the gift boxes that contained freshly-made loaves of sourdough bread.
Due to the bread being perishable, this is a corporate gift that you can only send out within the Klang Valley which ensures that it's fresh when it arrives in your recipient's hands. You're also supporting a restaurateur-turned-home-baker impacted by the pandemic with every purchase of one of the many sourdough bread gift boxes. For your clients, prospects, or colleagues who you'd think would love some healthy eats, then this will be a great corporate gift for them.
7. Brew-tiful Coffee Box

When you're working, coffee is essential to wake you up in the morning and keep you going. A corporate gift in the form of this box will make any and every recipient happy, trust us. This gift box from Holiday Tours & Travel contains only the finest setup for a morning coffee every day.
French Press
Artisan Roastery Coffee Grounds (200g)
Rattan Coasters
Grey Coffee Mug
Gold Coffee Spoon
All these are packed in a premium pinewood box and comes with a handwritten card to make each corporate gift that much personal and special. Every time your recipient drinks a sip of it, they'll remember you in the most delicious way possible.
8. A Little Corporate Gift For You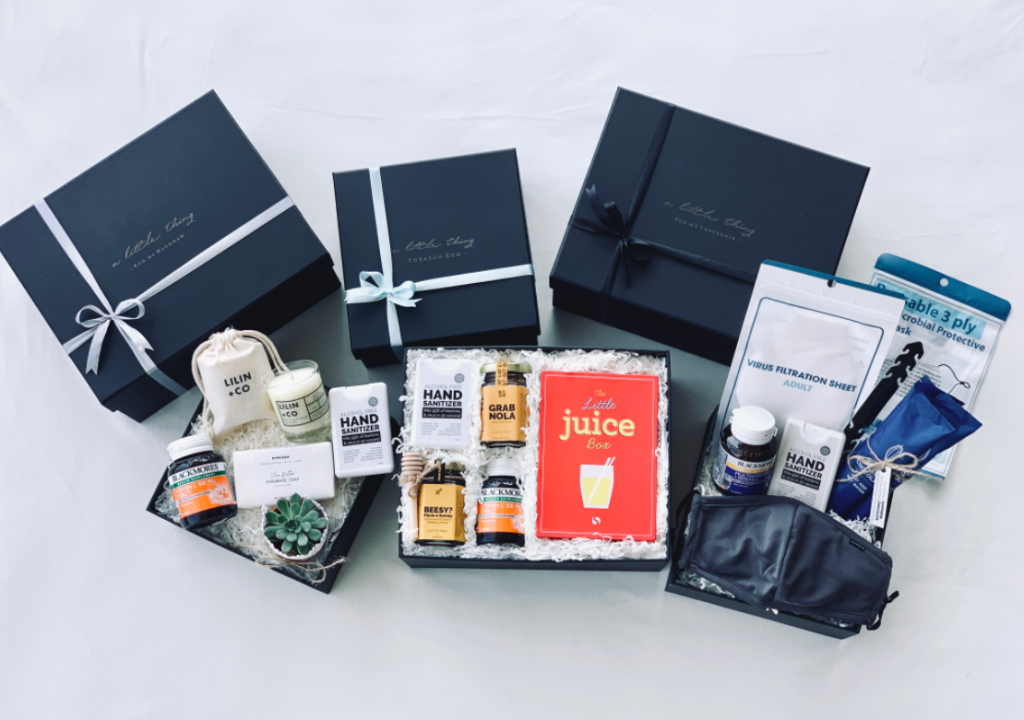 Started from four sisters' who specialised in the wedding industry which was hit hard by the pandemic and needed an alternative source of income, A Little Thing was their answer and they know their ways around a personalised corporate gift.
With the choice between choosing ready-to-ship gift boxes that are customised to all kinds of occasions and people or curating your own gift where you can make your own gift set consisting of a variety of gifts from candles and coffee to board games and cookbooks, this is one corporate gift suited for the classy and modern enthusiasts. Every box is made to look professional with the option to engrave your logos and put custom messages to make this corporate gift a very personal one.
Will planning corporate gifts take up too much of my time?
Preparing the perfect corporate gift can take up quite a chunk of your busy work schedule but that doesn't mean you should miss out on showing the people around us that we care. Our expert team at Holiday Tours & Travel understands how important corporate gifts are, no matter the circumstances, which is why we want to assure you that you'll have a fuss-free experience with us. All you need to do is sit back, relax, and let us handle everything from thoughtful curations to smooth deliveries straight to your recipients' doorsteps.
MAKE THE BEST IMPRESSION FOR YOUR COMPANY WITH OUR CORPORATE GIFTING SERVICES