Oh, Canada! The great outdoors awaits you, wanderlust seekers. A destination that has been on your wishlist with a bucket list of things to experience is now the most anticipated trip of your life. From trendy bustling cities to a canvas of mountains, lakes, and national parks, you might never want to leave! But before you get there, let's take the first few steps and figure out how to apply for a Canadian visa.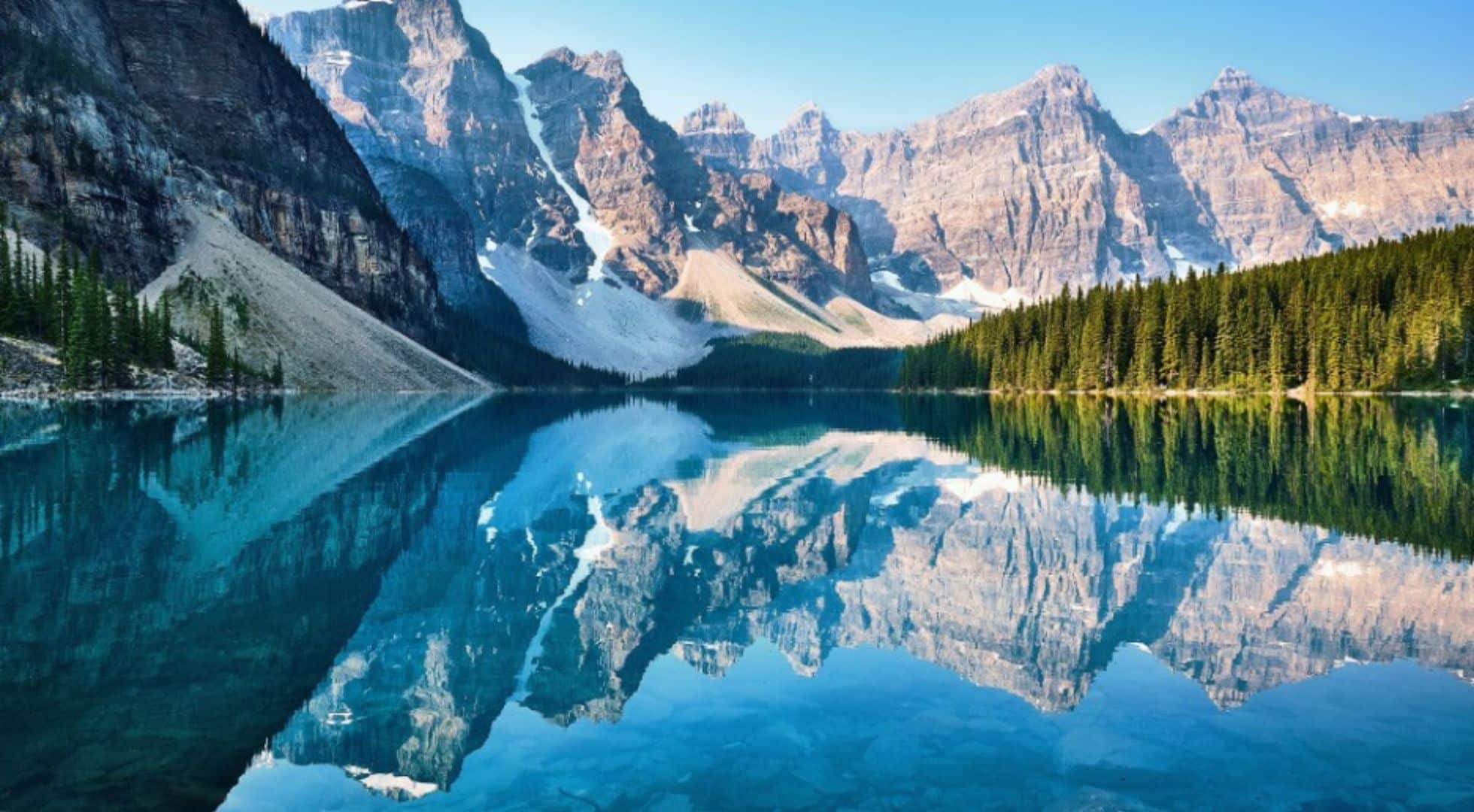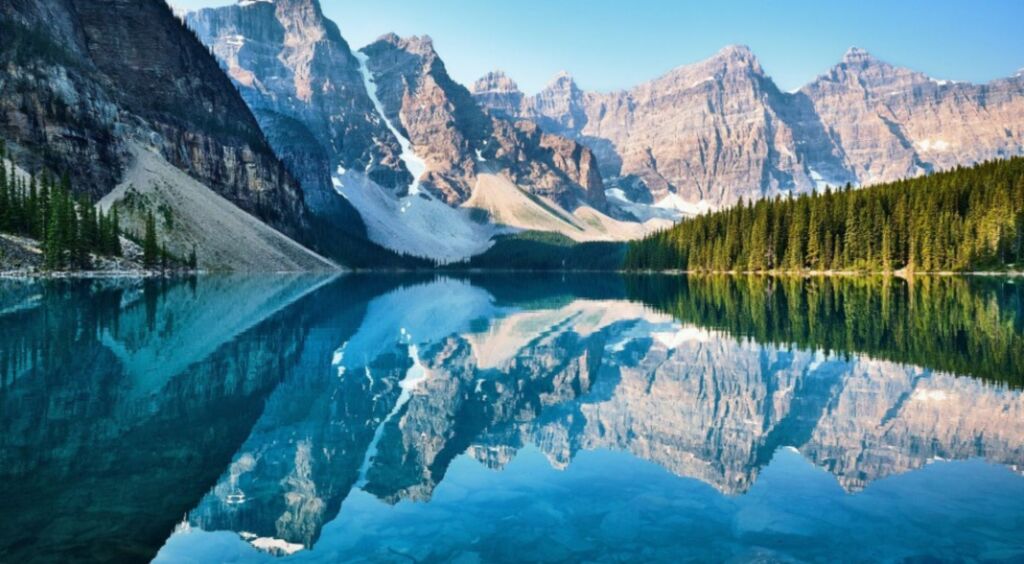 Canada Visa Guide 2023
A checklist to start preparing your travel documents
A valid passport. A copy of the page with details of your date of birth and country of origin and any pages with stamps and any other visas are also required.
Passport sized photos (50 mm wide x 70 mm high (2 inches wide x 2 3/4 inches high) in size)
Itinerary to show the duration of your stay and what you plan to do in Canada.
Proof of financial means such as an account statement to show that you'll be able to support yourself while you're in Canada.
Any additional documents required or requested for your visa type. Also, ensure all documents meet the Canadian government's guidelines and Canada travel requirements.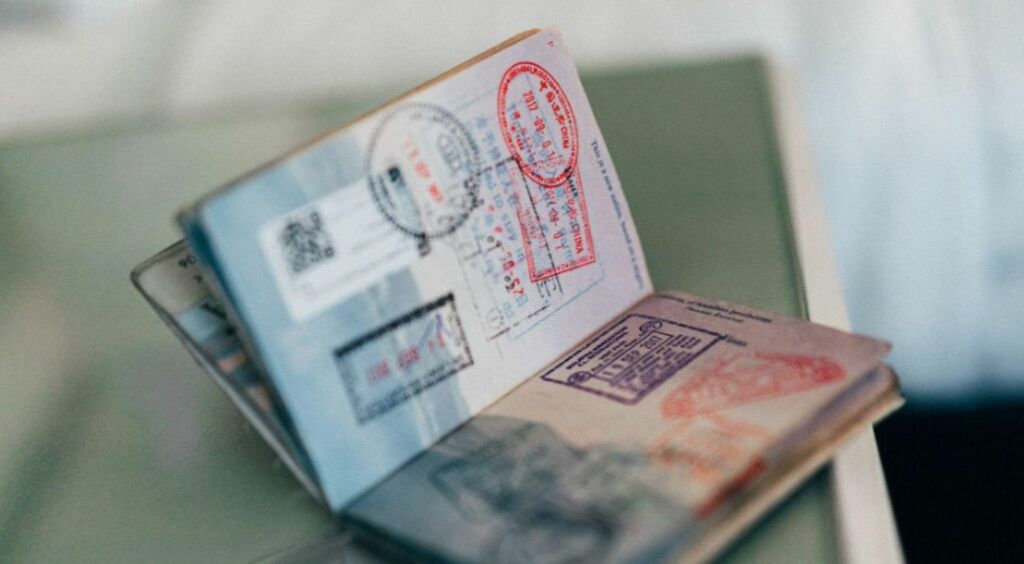 The Canada Tourist Visa Application
Knowing which type of Canada visa to apply for is important since there are various types of visas available, such as tourist visa (Visitor Visa), student visa (Study Permit), or work visa (Work Permit). Each category has its own requirements and processing times, so choose the one that aligns with your travel plans and the nature of your visit. In this case, we're talking about the Canada tourist visa.
The obvious question is, how long can you stay in Canada with a tourist visa?
The answer is, up to 6 months and the border services officer will note down the date by which you need to leave in your passport.
Once you have all the required documents in order, head to the Immigration, Refugees and Citizenship Canada (IRCC) website to complete your online application. Provide accurate personal information and trip details, and answer all questions accurately.
For the online Canada visa application, you'll need to create an account, upload your supporting documents, and pay your fees.
The process also requires your fingerprints and photo taken, known as biometric information. It's advised to book your biometrics collection appointment at the earliest you can to avoid processing delays.
Your application and documents will be checked and assessed. If there are any incomplete details, you'll be notified and they'll send your application back to you without processing it. Now if your application is approved, you'll need to send your passport but don't stress, instructions will be provided.
The waiting period can feel uneasy so for peace of mind you can use the application tracker to check the status of your Canada visa application via:
Website
Web chat
Email
Helpline
Or visit the Visa Application Centre
Alternatively, if you prefer submitting the forms manually, you can download the Canada tourist visa and fill out the visa application form then print the completed form to bring with you and submit it at the Visa Application Centre. Note that handwritten forms are not accepted and forms must be printed on a white, bond-quality, non-glossy paper.
The next step, book an appointment to submit the biometric information of your fingerprints and have your photo taken at a Visa Application Centre. Upon booking your appointment, you'll receive a confirmation email and a letter of appointment. You can also make the payment for your fees at your appointment.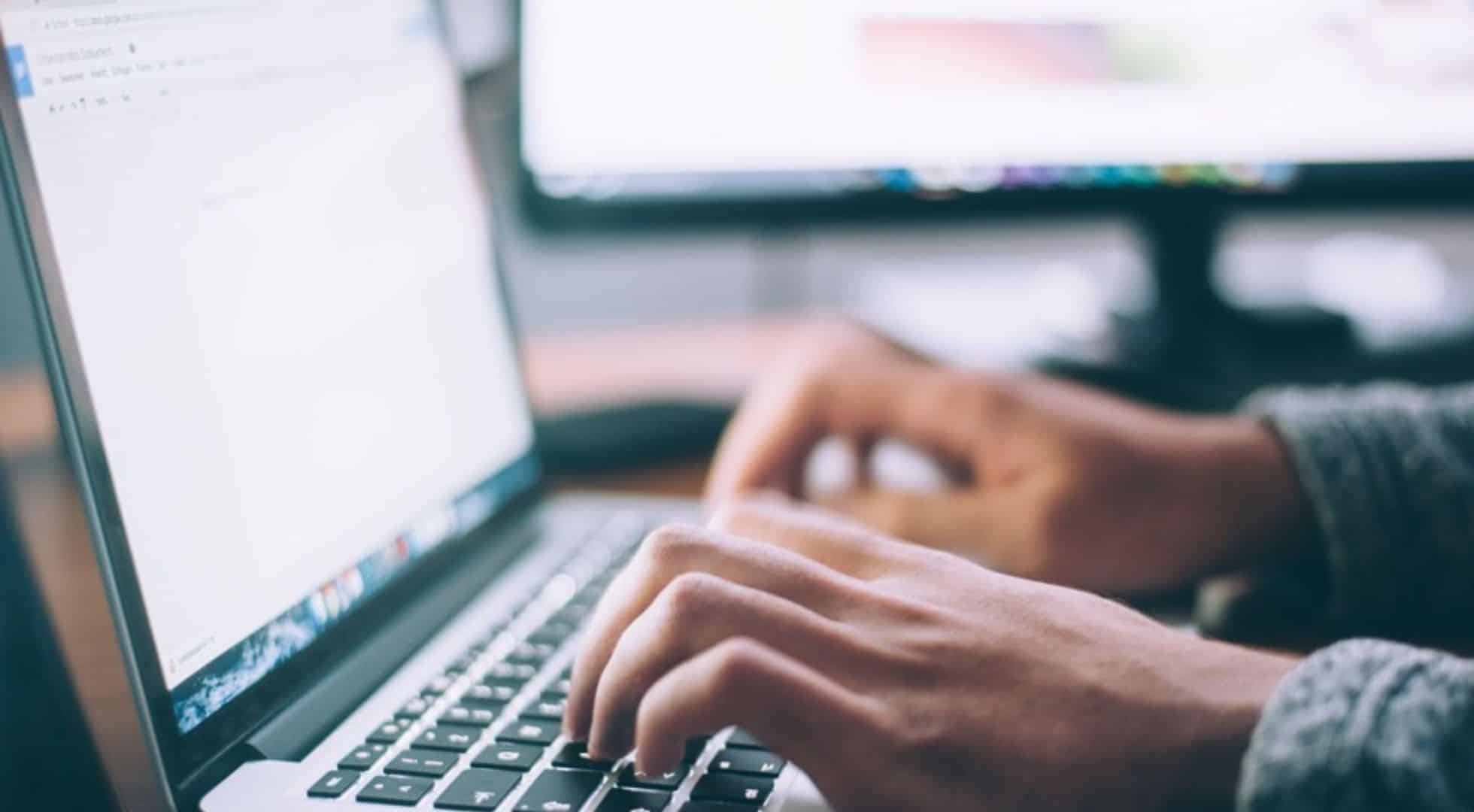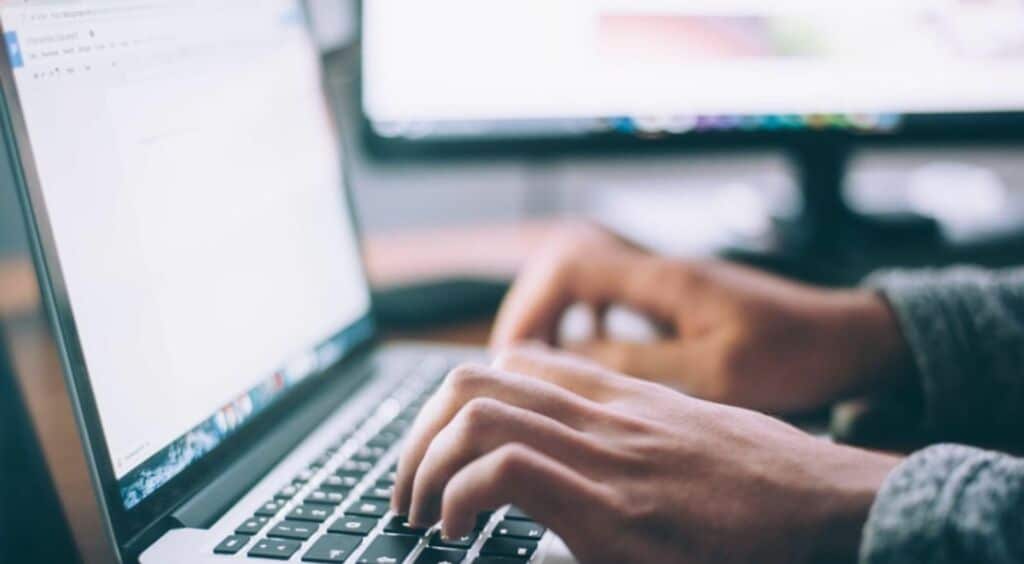 Canada Visa Guide Reminders
Let's not be that person. Here are some useful heads-up tips when visiting the Visa Application Centre for your appointment:
Arrive at least 15 minutes earlier than your scheduled appointment time.
Bring all necessary documents (originals and copies).
Bring a printed copy of your visa application, 2D barcoded sheets (2 copies), passport bio page (2 copies), and your valid passport with at least 2 pages that are blank on both sides.
Remember that you must attend the appointment yourself; sending a proxy is not allowed.
Bring a printed copy of your visa application, 2D barcoded sheets (2 copies), a passport bio page (2 copies), and a valid passport or travel document with at least 2 blank pages on both sides.
Be prepared for the possibility of additional document requests after further assessment by the authorities.
Once a decision has been made, you can collect your passport and documents from the Visa Application Centre or request their return via courier for an additional fee. If you choose to collect in person, you will need to provide the following:
A copy of the stamped biographic page of your passport.
The original Visa Application Centre Services Receipt issued by the Visa Application Centre.
A form of government identification (eg. Identity Card).
One more thing before doing a victory lap or posting on social media that you have officially been stamped with a Canada visa, cross-check the details of the visa issued and make sure it is valid for your intended entry date to Canada.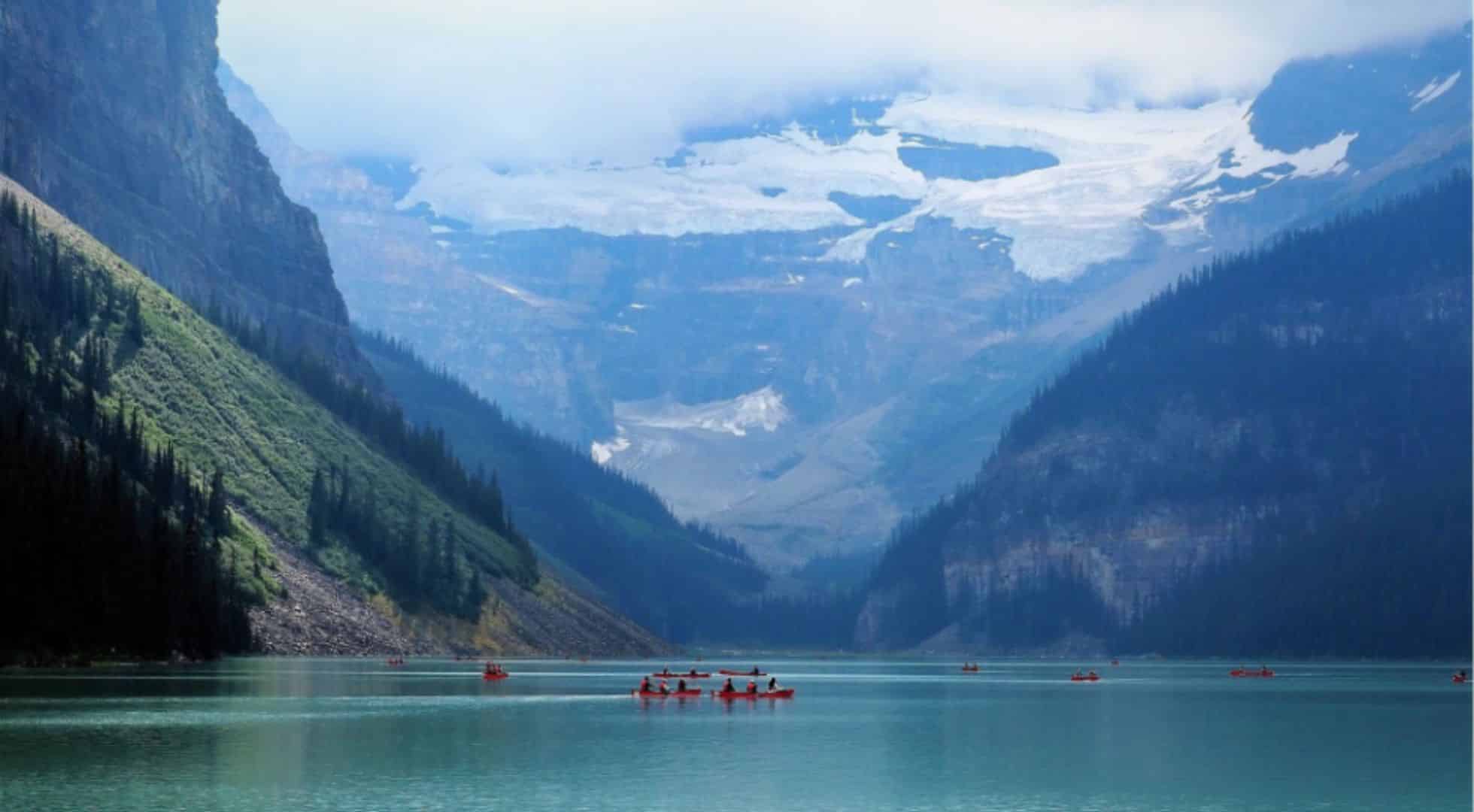 What to See? What to do?
Canada tourist visa, check! Now the fun begins in the Great White North! An amazing country fit for metropolitan gallivanting and wilderness nature adventuring. Sights you normally only see on screensavers will leave you breathless and some of the best scenery your eyes and camera lens will capture.
With a never-ending array of activities and sights to experience, here are just a few enticing destinations that are sure to ignite your excitement:
1. Niagara Falls (Ontario, Canada)
Prepare to be mesmerized by the iconic and awe-inspiring Niagara Falls. The sheer magnitude and captivating beauty of these mighty falls make them an absolute must-see. To truly immerse yourself in the experience, hop aboard a boat tour like the Maid of the Mist, which takes you right into the heart of the action. Don't fret about getting wet, as rain ponchos are provided to ensure you stay dry.
Also, witnessing the falls at night is an absolute game-changer, with stunning illuminations that add a whole new level of enchantment to the scene. During select times of the year, fireworks also add an extra touch of magic to the nighttime scenery.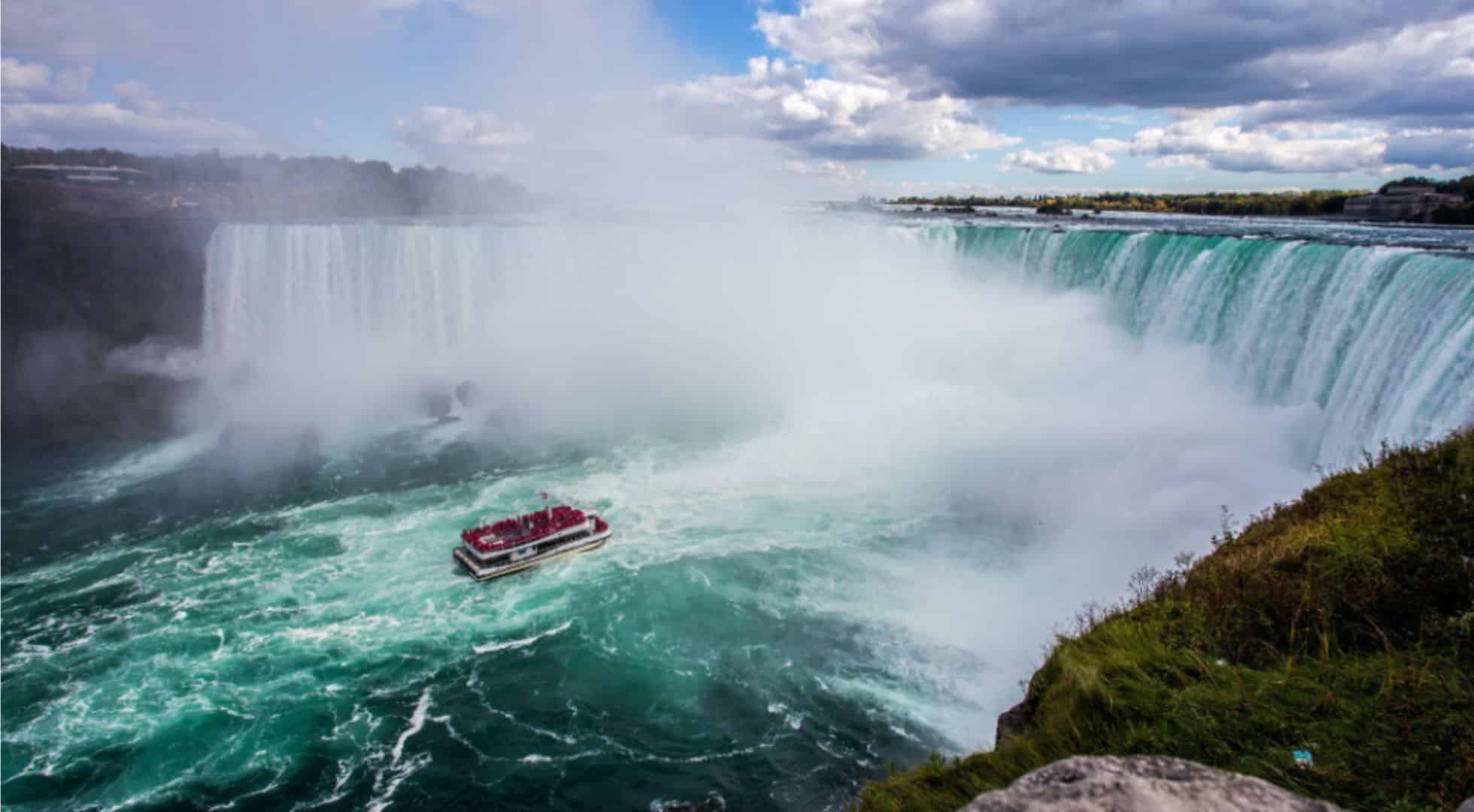 The Niagara Falls region is not just about the falls themselves; it is surrounded by natural beauty and offers opportunities for outdoor activities. You can explore hiking trails, embark on scenic drives, or visit nearby wineries and vineyards to indulge in some wine tasting.
2. Whistler Ski Resort
Just a couple hours north of Vancouver, you can hit the slopes at one of the largest ski resorts in North America, if you're planning a winter holiday that is. Adrenaline-filled activities include skiing, snowboarding, tobogganing, and snowshoeing. Traipse through the vibrant town and check out the art museums and cultural centres.
Whistler Blackcomb is one of the most renowned ski resorts in North America and is located in the province of British Columbia, Canada. It is a world-class destination for winter sports enthusiasts, offering an exceptional skiing and snowboarding experience. The resort is comprised of two adjacent mountains, Whistler Mountain and Blackcomb Mountain, connected by the PEAK 2 PEAK Gondola, which holds the Guinness World Record for the longest unsupported span between two cable car towers.
The resort hosts various events throughout the year, including ski and snowboard competitions, festivals, and concerts. It has a lively atmosphere and attracts visitors from around the world who come to experience its exceptional slopes and vibrant mountain culture.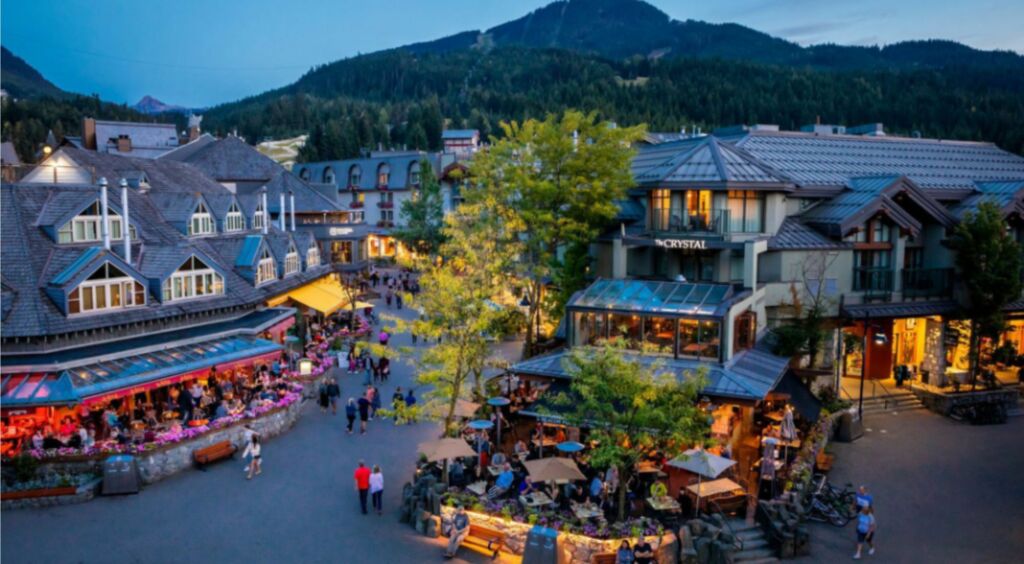 The village of Whistler is a vibrant hub that serves as the base for the resort. It offers a charming alpine atmosphere with a range of accommodation options, restaurants, bars, and shops. After a day on the slopes, you can relax and unwind at the various après-ski venues, enjoy a delicious meal at one of the many restaurants, or indulge in a rejuvenating spa treatment.
3. Banff National Park
One of the most mesmerizing mountain destinations in the world, Banff National Park is the haven for outdoor adventures with its glossy lakes, immaculate landscapes, and snow-capped peaks, the wonders and natural beauty will even make your eyes gasp. During the summer months, hiking, paddle boarding, canoeing, climbing, and biking are just some of the best ways to soak in and explore the sights, while the winter season offers skiing, snowboarding, cross-country skiing, tubing, and so much more activities.
The park is home to some of the most breathtaking natural attractions in the country. Lake Louise, with its stunning emerald waters and backdrop of snow-capped mountains, is one of the park's crown jewels. Moraine Lake, another iconic destination, captivates visitors with its vivid blue hues and surrounding Valley of the Ten Peaks.
Aside from the natural wonders, the town of Banff itself is a charming and vibrant hub. The streets are lined with unique shops, boutiques, and art galleries where you can find everything from outdoor gear to locally made crafts. The town is also home to an excellent selection of restaurants, ranging from cosy cafes to upscale dining establishments, offering a diverse culinary scene that caters to all tastes.
If you're interested in learning more about the park's natural history and cultural heritage, the Banff Park Museum is a must-visit. Housed in a historic building, it showcases a fascinating collection of wildlife specimens, minerals, and Indigenous artefacts. The Banff Centre for Arts and Creativity, located in the heart of the town, hosts a wide range of cultural events, performances, and art exhibitions throughout the year, adding a touch of creativity and inspiration to your visit.
To explore the park, visitors can drive along the scenic Icefields Parkway, a breathtaking route that stretches between Banff and Jasper National Park. The park also offers interpretive programs, guided hikes, and educational exhibits to enhance visitors' understanding and appreciation of the area's natural and cultural heritage.
4. St. John's
For a change of scenery, hop over to the Atlantic coast city of St. John's on the island of Newfoundland. Charming and quaint, rich in culture and history, it's all the vibes you'll love.
What is there to do in one of the oldest cities you asked? Well, there's the Cape Spear Lighthouse that goes back over a hundred years, a great spot to explore and take in the views. You can hike the East Coast Trail because it's simply beautiful to be in Canadian nature. To top it off, there are even puffin and whale-watching tours.
The downtown area of St. John's is a vibrant hub with a lively arts and entertainment scene. Water Street, the city's main thoroughfare, is lined with restaurants, pubs, boutique shops, and art galleries. The area is known for its lively nightlife and is a popular spot for live music and cultural events.
The cuisine of St. John's is influenced by its coastal location and maritime history. Seafood, particularly cod, is a staple in Newfoundland cuisine. Don't miss the opportunity to try traditional dishes like fish and chips, Jiggs' dinner (a boiled dinner of salt beef, vegetables, and pease pudding), and toutons (fried bread dough).
St. John's also hosts various festivals and events throughout the year, including the George Street Festival, the Royal St. John's Regatta (North America's oldest annual sporting event), and the St. John's International Women's Film Festival, among others.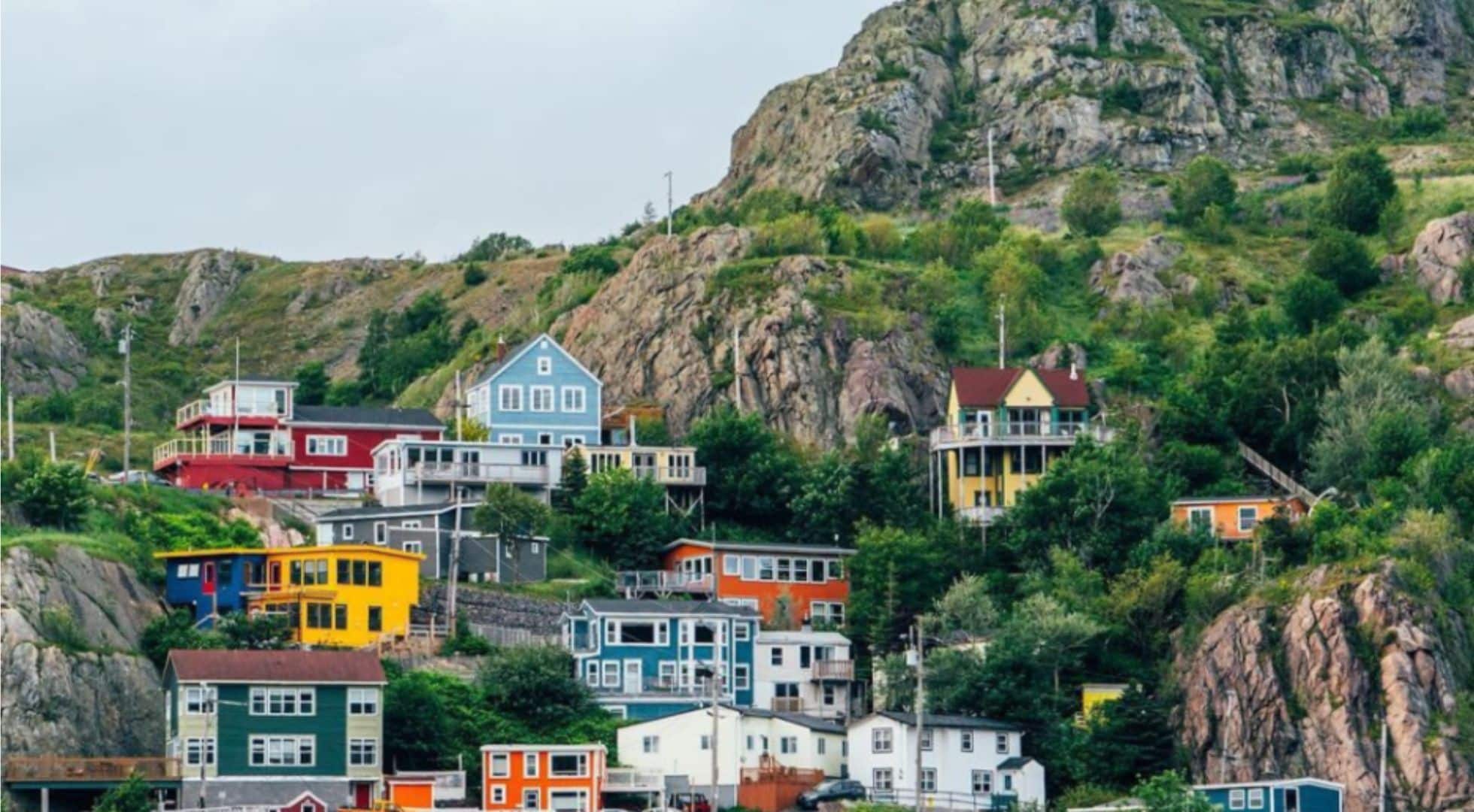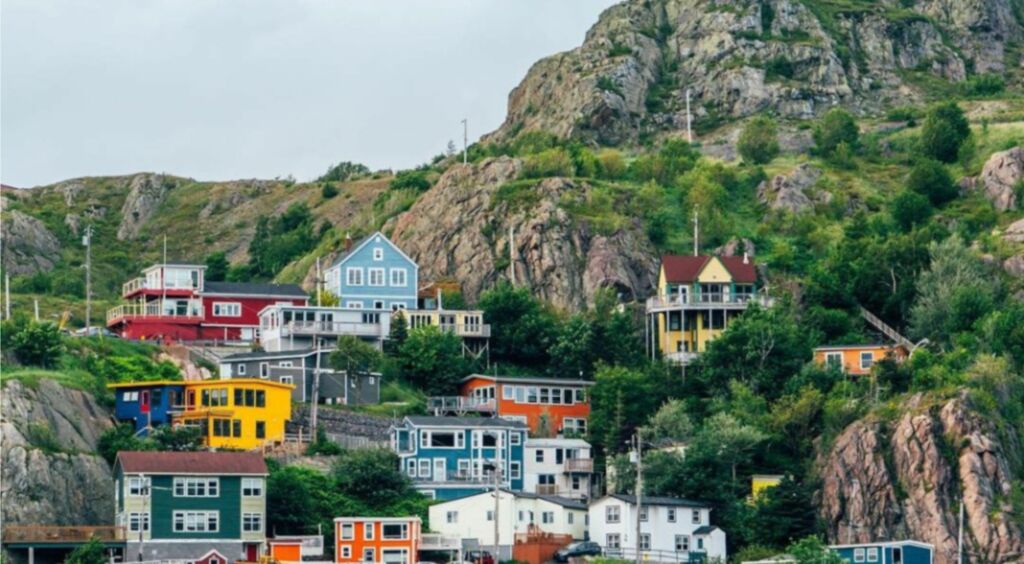 5. Old Montreal
Head out East to the must-see old-world charm and fascinating part of Montreal. Wander around on paved cobblestone streets and get lost among the 19th-century buildings. The architecture of Old Montreal is a captivating mix of French colonial, Victorian, and neoclassical styles, with buildings that have been meticulously restored and preserved.
One of the main attractions in Old Montreal is the historic Old Port (Vieux-Port), a bustling waterfront area along the St. Lawrence River. The Old Port offers a multitude of activities and attractions, including scenic riverfront promenades, boat tours, cycling paths, outdoor festivals, and the iconic Clock Tower (Tour de l'Horloge).
One of the most notable landmarks in Old Montreal is the Notre-Dame Basilica (Basilique Notre-Dame). This magnificent church, built in the Gothic Revival style, features intricate architectural details, stunning stained glass windows, and a majestic pipe organ. Visitors can explore the interior of the basilica or attend one of the awe-inspiring light and sound shows that bring its history to life.
Another must-visit site is the Place Jacques-Cartier, a lively square located in the heart of Old Montreal. It is surrounded by charming terraced cafes, restaurants, and shops, making it a vibrant gathering place for locals and tourists alike. During the summer months, the square comes alive with street performers, live music, and outdoor dining.
The Bonsecours Market (Marché Bonsecours) is another iconic landmark in Old Montreal. This historic marketplace, with its distinctive domed roof, is now a centre for local artisans and craftspeople, offering a range of boutiques, galleries, and restaurants.
Best to explore on foot as exploring the narrow streets of Old Montreal is like stepping back in time. Rue Saint-Paul, the oldest street in the city, is lined with art galleries, antique shops, and trendy boutiques. It is a delightful place to wander and discover unique treasures.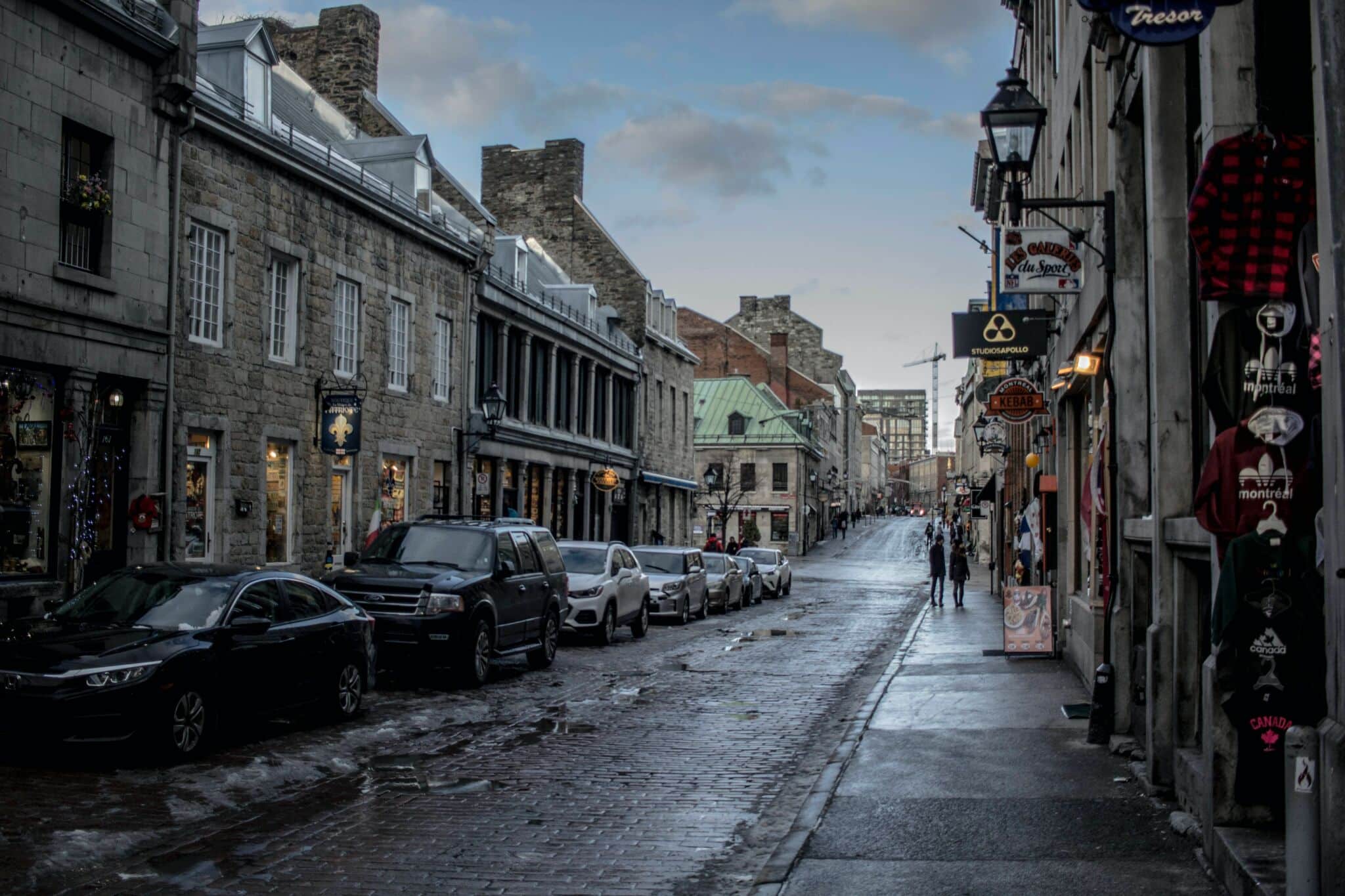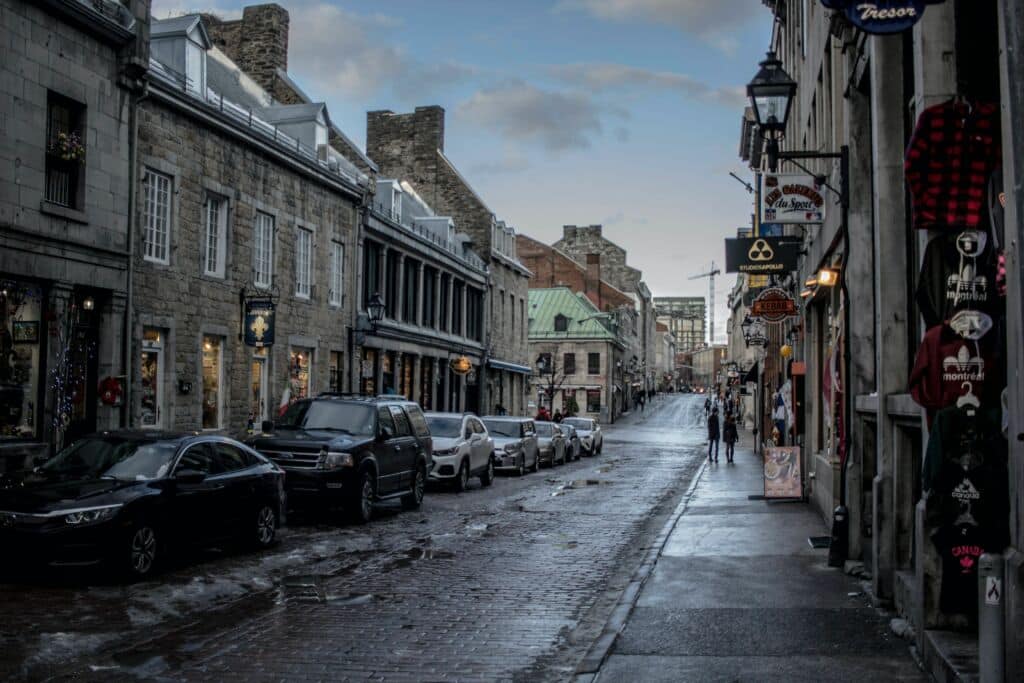 For a more cerebral experience, the Montreal Science Centre has interesting exhibitions ranging from organic waste to windmills. If you still need a dose of adrenaline, the MTL Zipline at the Old Port area allows you to see the city from above while you zoom down to the landing place near the river.
A visit to Canada promises an unforgettable journey filled with breathtaking landscapes, vibrant cities, and warm hospitality. From the stunning natural wonders of Banff National Park and the majesty of Niagara Falls to the cultural richness of Old Montreal and the modern allure of Vancouver, Canada offers something for every traveller.
Whether you seek adventure in the great outdoors, immerse yourself in diverse cultures, indulge in world-class cuisine, or simply bask in the beauty of this vast country, a visit to Canada will leave you with cherished memories and a deep appreciation for its remarkable treasures. So pack your bags, embrace the Canadian spirit, and embark on a remarkable adventure that will ignite your senses and capture your heart. Welcome to Canada, where extraordinary experiences await at every turn.
Curious about Charming Canada?
You may also be interested in: