What to pack for travel? This is such an important question that some people draw flowcharts to help them think about things they should pack. A travelling checklist consists of must-have items that you need to enjoy your vacation and travel essentials that make every trip run smoothly. Here is a travel packing checklist that should be on your list of what to pack for travel. We included essential travel packing tips such as how to keep your critical documents, e.g. passport and credit cards, safe.
A good travelling checklist has gear that can be very useful, as well as entertainment options to keep you busy. Remember that you must strike a balance regarding what to pack for travel. Under-pack may lead to spending precious holiday time looking for necessities; over-pack and you could be unnecessarily burdened by luggage and incur extra baggage fees.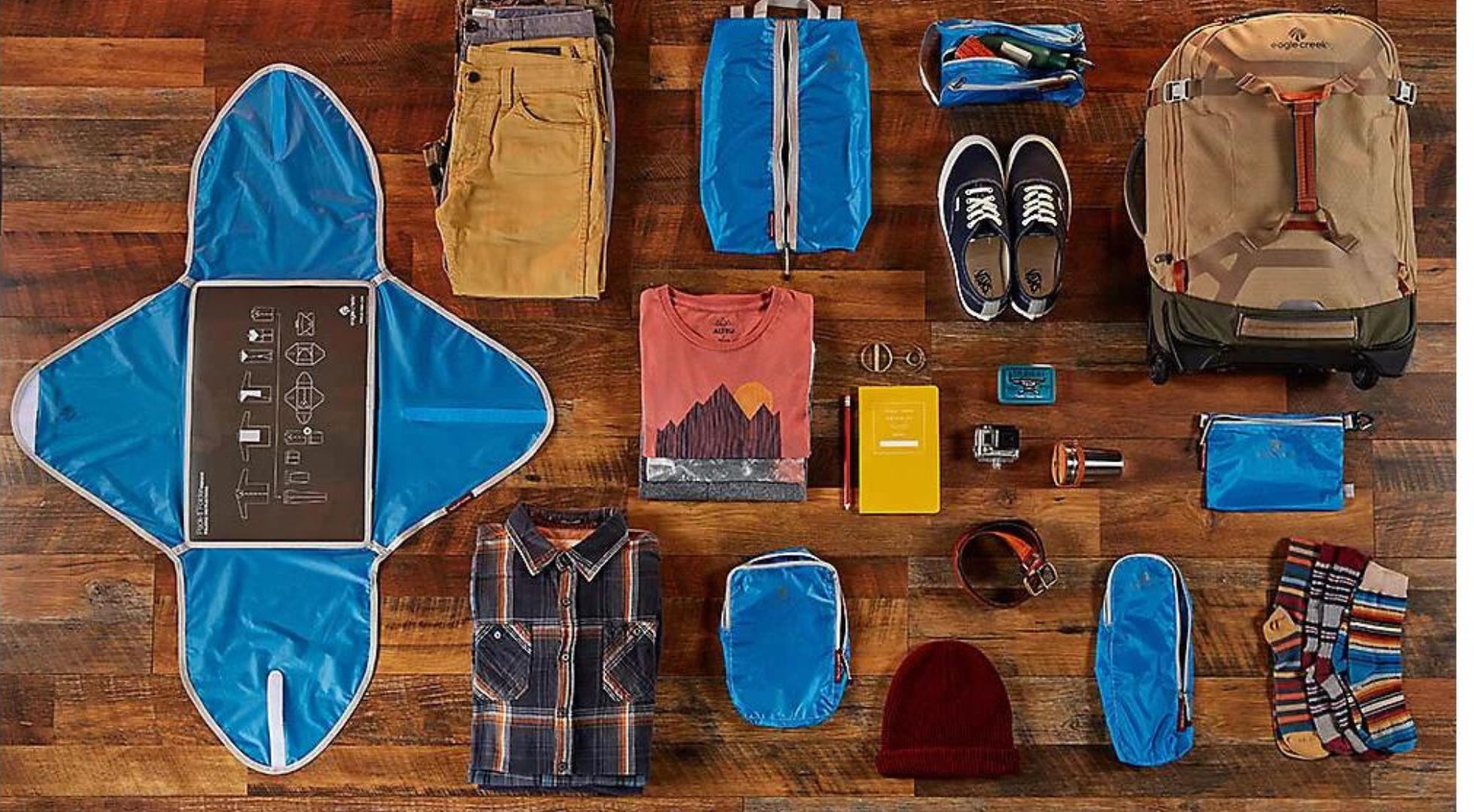 A 21st-Century Ultimate Travel Packing Checklist
Packing List No 1: Travel essentials
We suggest putting aside these must-have items at the start of your packing process. Passport, visa, boarding passes (printed or electronic), booking receipts, frequent flyer cards and identification cards. Collect all your medical items and information, such as your medication, multi-vitamins and other supplements, health insurance card, list of allergies, and emergency contacts. Look below for ideas on what to put in your travel first-aid kit.
Having access to your funds is essential in a foreign country. Think about keeping your credit card and foreign currencies safe during your travels. You can use a travel organiser that can keep all the essentials together. This ensures you have everything you need from one country to another. Other requirements for your travelling checklist, especially for international travel, include hotel and tour contact importation, reservations and itineraries, guidebooks and maps.
Your mobile phone is important enough to go on this essential travel packing checklist. Get your charger, power bank and adapter. Pack your house keys, glasses, and contacts if needed.
Travel packing tips: Email yourself a copy of your travel booking information, passport, medical cards and itinerary to access them online. There are E-Tools organisers in the market that protect electronics and keep your cords organised. These organisers are usually padded. There should be pockets and attachment loops so you can fix them onto other bags.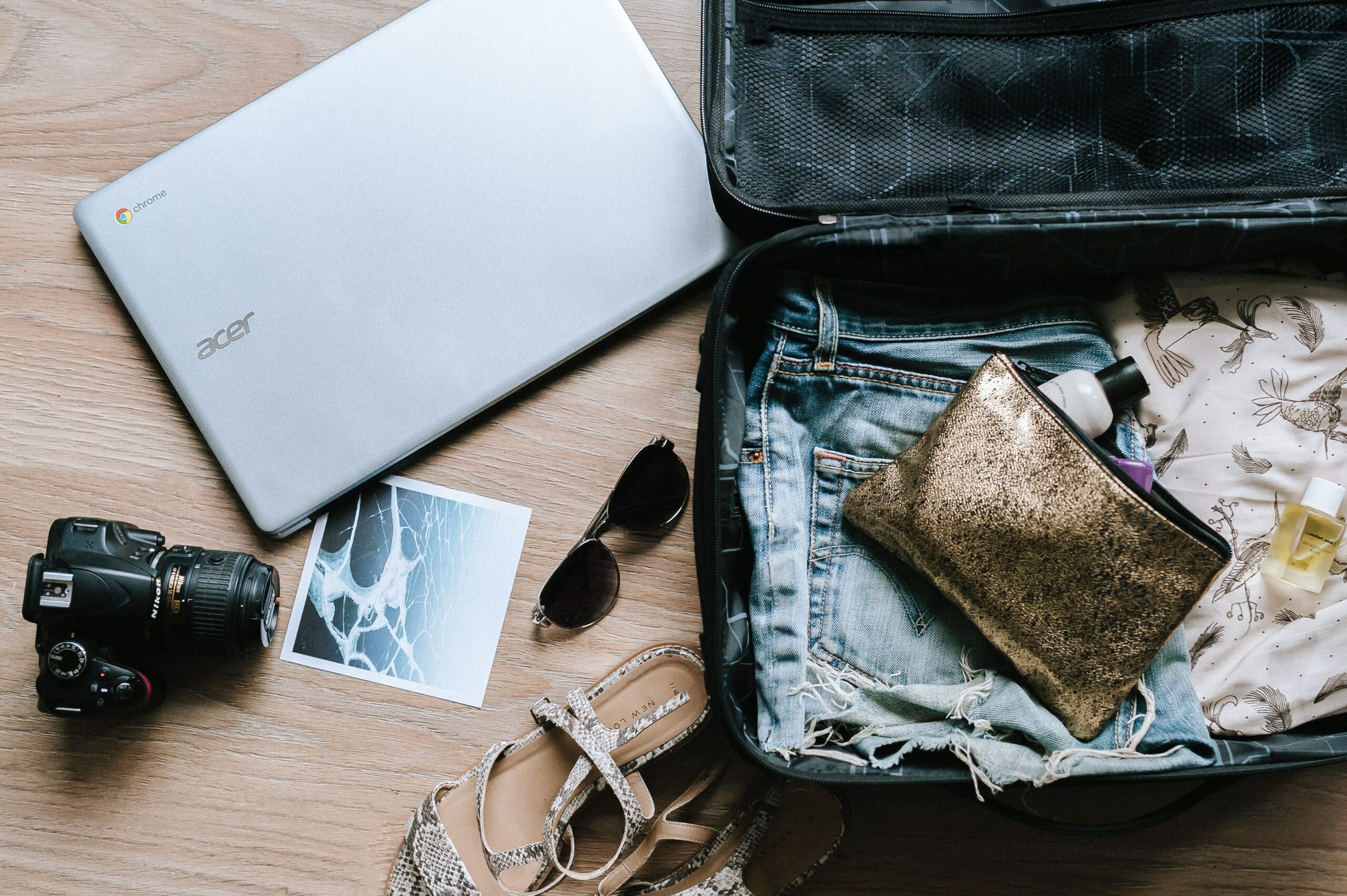 Packing List No 2: Clothing and More
There are several ways of packing clothes for your travels. If you plan on doing different activities, you should get organised and consider what you need for each activity. The best approach is to start with a travelling check and stay organised during your trip. Using packing organisers will reduce the time you spend packing and unpacking at your destination. Pull out the respective organiser for a specific activity, and all the necessary items should be there.
The best thing about packing organisers is that your clothing can be arranged and compressed. This is especially good for bulky clothes such as sweaters and jackets. Packing organisers are sometimes called packing cubes or compression sacs in the market. You can also find packing folders to keep dressier items wrinkle-free.
Another way to use packing organisers is to group your clothing items by type. You can keep all your T-shirts together, all the pants together, and underwear together, etc. This is a good approach if your travel itinerary is free and easy, and you don't need to plan your outfits ahead of time.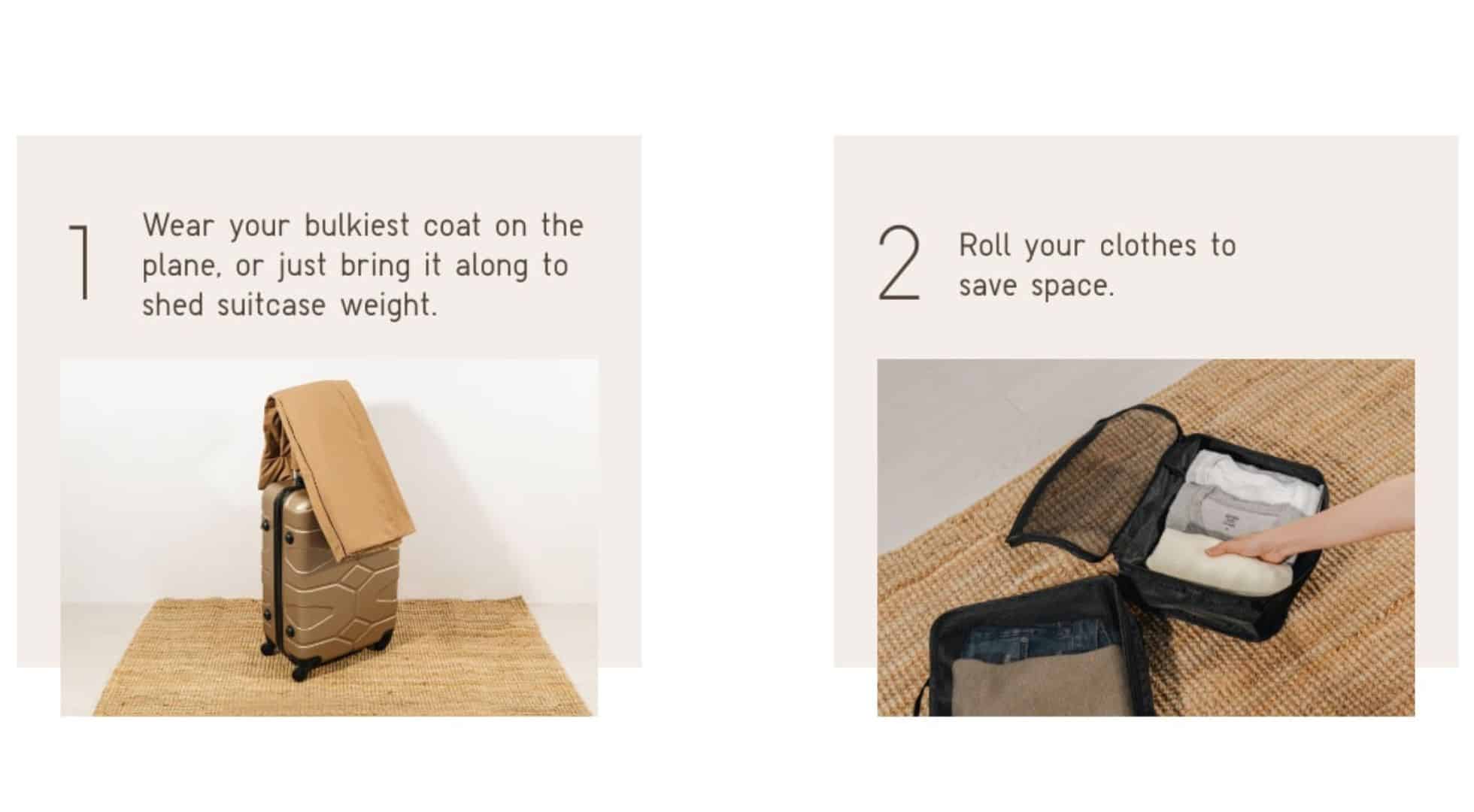 A What to Pack for Travel: Travelling Checklist for clothes may include the following:
Lightweight clothing from long-sleeved shirts, sweaters, t-shirts, pants and shorts, socks, rain protection gear, pyjamas, underwear, dresses, hat, scarf or bandanas and swimwear. Bring outerwear (e.g. cardigan, coats) if needed.
Pack the shoes that you will need. Do you need sandals? Dress shoes? Shoes for a specific sport? What about a belt? There are travel belts that are designed to hold money as well as your pants.
When packing your clothes, consider what you need to stay comfortable on a flight and should be placed in a carry-all bag (see things you may need on a plane below).
Packing List No 3: Toiletries
When travelling on a plane, your toiletries must adhere to Transport Security Administration (TSA) 3-1-1 liquid rule. Your carry-on baggage can contain travel-size containers of 100 ml or less per item. Many people use a clear pouch that is wipeable to hold these tiny bottles of toiletries. Placing these items in a small bag that can easily be removed from your carry-on baggage will facilitate the screening process at the airport. Pack toiletries in larger containers ( more than 100 ml) in checked baggage.
TSA 3-1-1 Liquid Rule:
You can take no more than 100 ml of any liquid on a flight
You must place liquids into individual 100 ml containers and remember that, in most cases, security won't accept larger containers, even if only partly full.
All 100 ml containers must fit into a clear, plastic bag no bigger than 20×20 cm.
You can bring only one plastic bag per passenger.
The bag has to be able to close and be sealed – overstuffed plastic bags will not be accepted, and you can't tie or knot the top of the bag.
The maximum amount of liquid in total that you can carry onto a flight is one litre.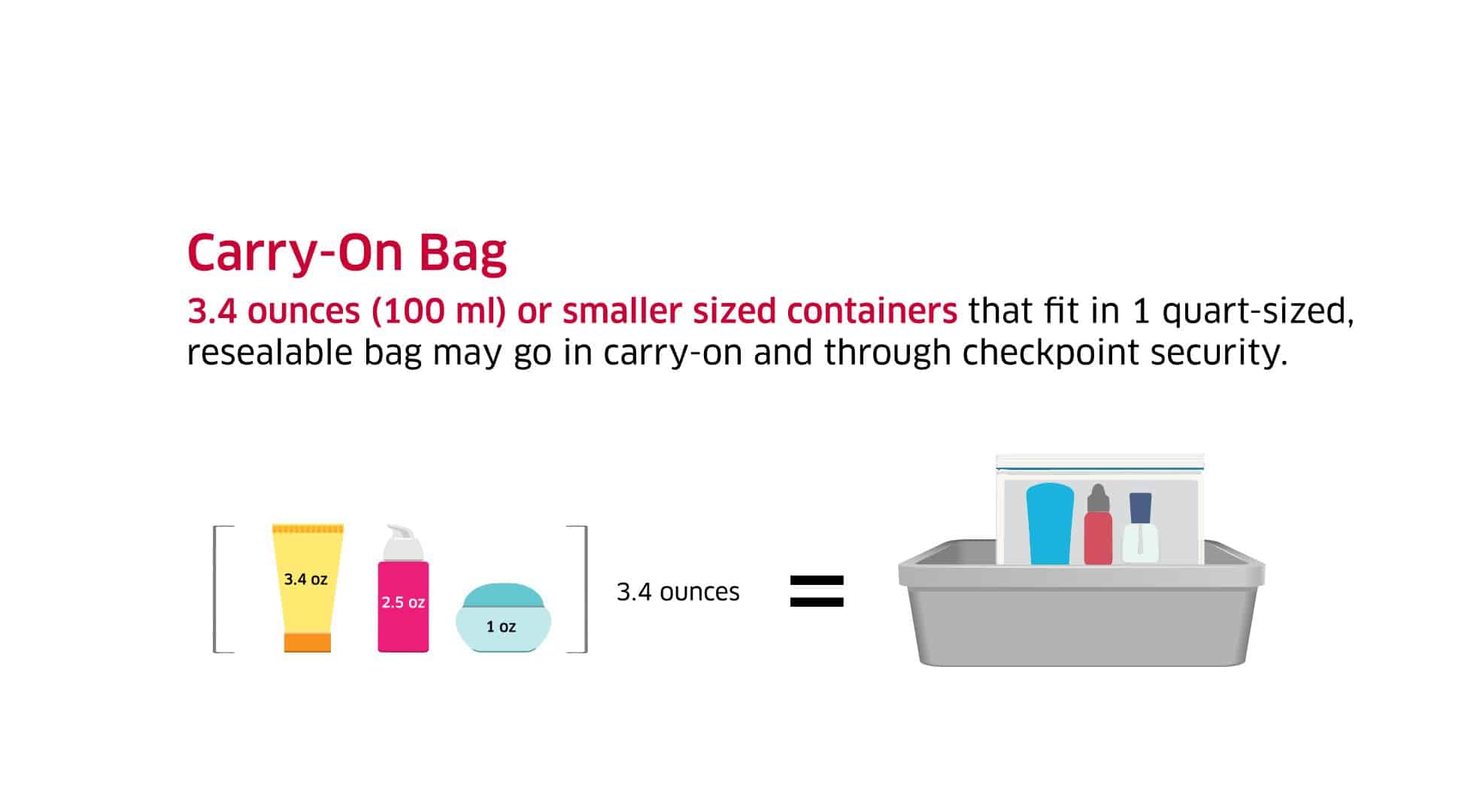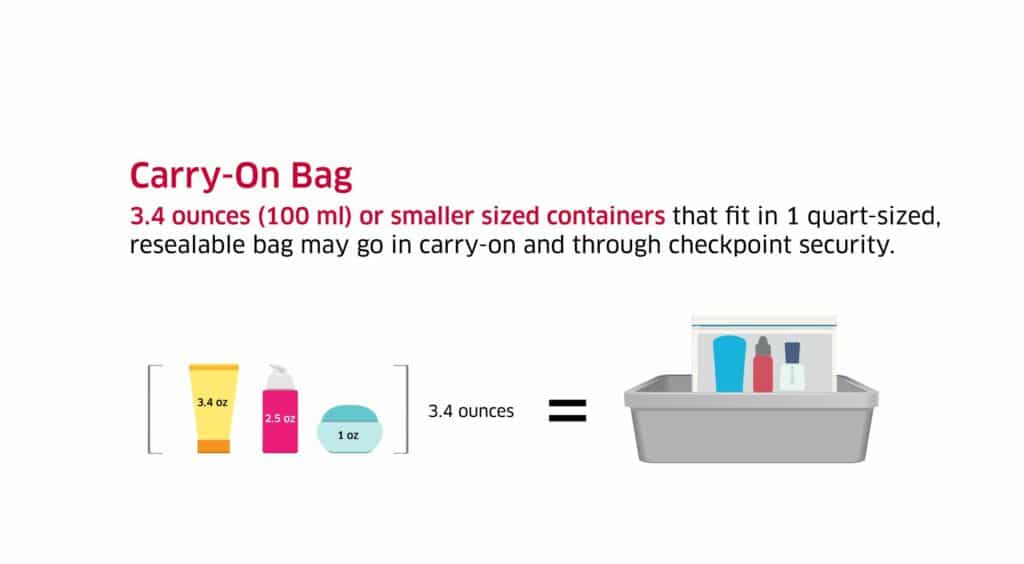 An essential toiletry travel packing list includes a toothbrush and other dental hygiene products needed to keep your teeth clean, a hairbrush, shampoo and conditioner. You will also need sunscreen (see below), face wash, body and facial moisturiser and lip balm. Makeup and makeup remover are optional. However, personal and feminine hygiene items are equally important and should be included in your travelling checklist.
Extra toiletries that you may want to bring include cologne or perfume, hair products such as gel or spray, detergent and a clothing line to hang clothes, a shaving kit, sewing kit, facial tissues and toilet paper, a light travel towel and nail clippers and tweezers.
Packing List No 4: A Travel First Aid Kit
Carrying a first aid kit sits among the vital travel packing tips. Your first aid kit can be a small water-resistant packing sac that holds:
Bandages, plasters, adhesives
Pain and fever relievers
Cold medicine and lozenges
Diarrhoea and laxative medicine
Oral rehydration salts
Allergy medication
Antibacterial cream or hydrocortisone cream
Lotion for sunburn
Insect repellent and soothing balm
Motion sickness pills
Altitude sickness pills if you are going to high altitudes
Eyedrops
Any medication recommended by your doctor for a specific destination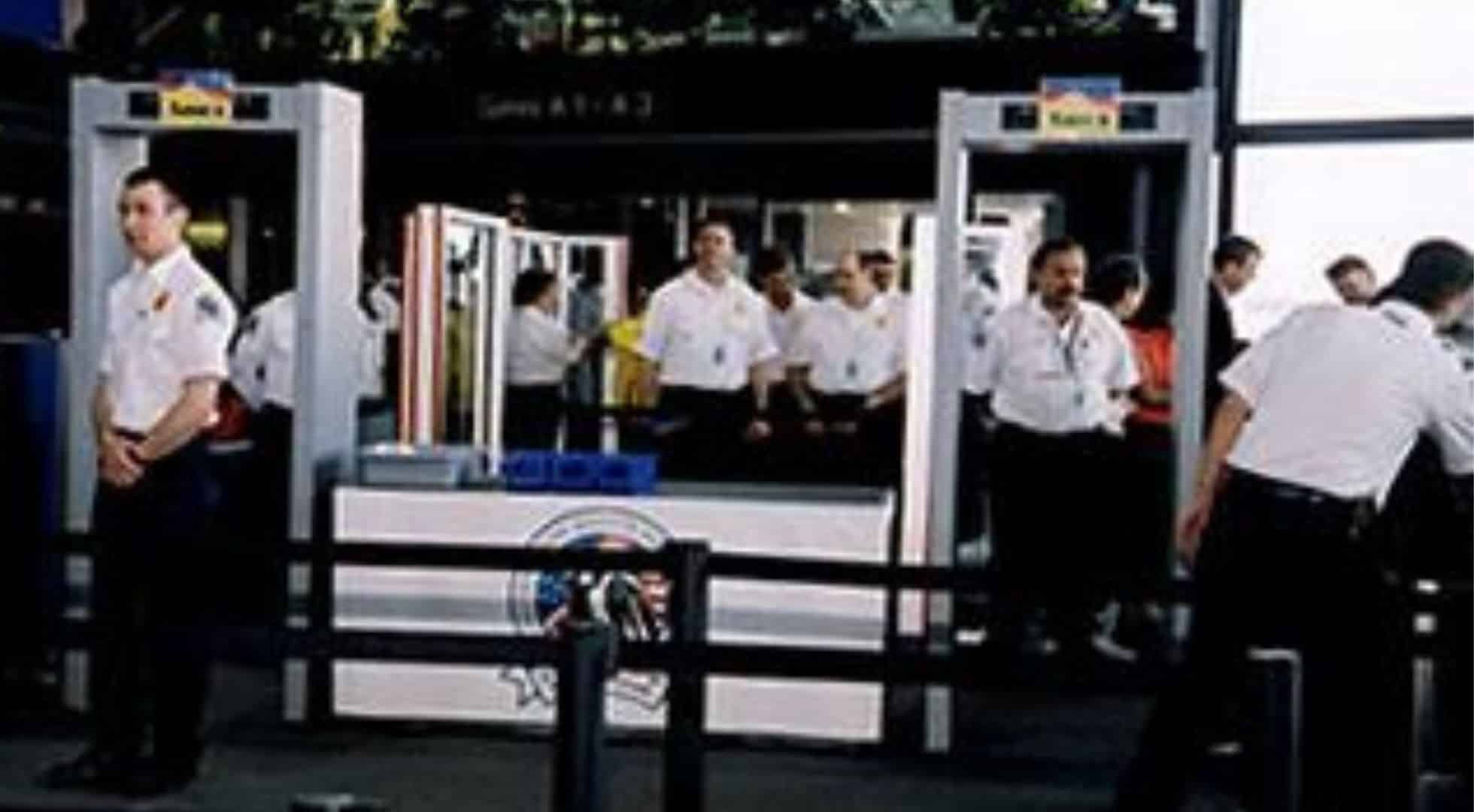 Packing List No 5: items for Entertainment and comfort
Besides your mobile phone, you should bring an E-reader such as a Kindle or iPad, headphones, a camera, adaptors and a multi-changer if you travel with others. The travel packing checklist for comfort includes a travel blanket, eye mask, ear plugs, and travel pillow. You may also want to bring a flashlight or headlamp, a travel journal and pens, cards and other games, language guides and good books.
Some of these items belong in your carry-on baggage (see things you may need on a plane below). We also recommend bringing a water bottle. Some airports have water dispensing machines after you pass the security check, so fill up before you fly.
Travel packing tips: Safety and Security
We know about the dangers of pickpockets and petty thieves. The best way to deter them is to keep your belongings safe and close. Also, keep your bags locked in public places and when you leave your accommodation.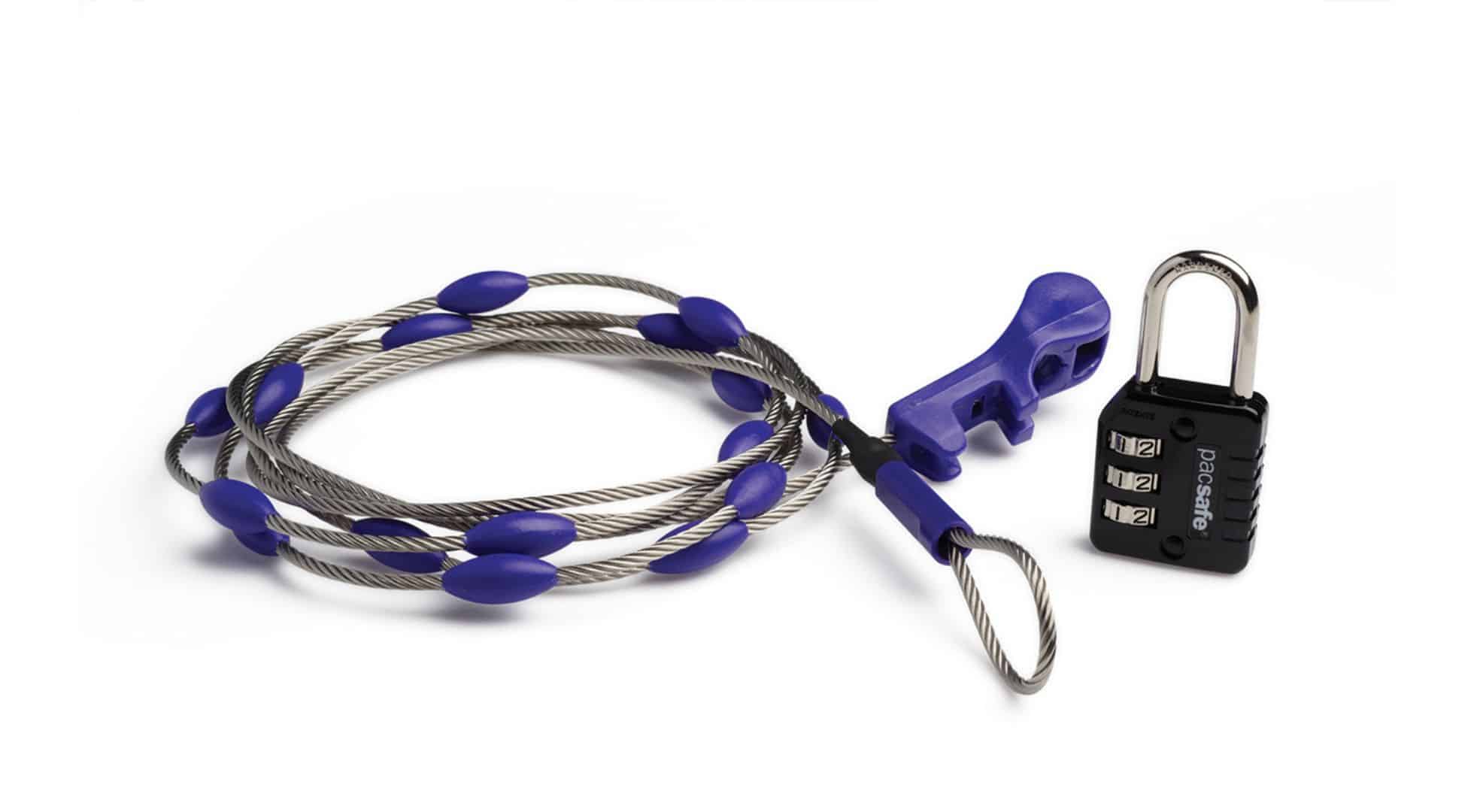 1.  Travel Lock
A TSA-approved luggage lock allows airport baggage screeners to open it without causing damage. This occurs if your bags must be opened for inspection. Many TSA-approved luggage locks, from key, cable, and combination locks, are on the market. Just look for a sign that says 'TSA-approved' on the packaging.
2. Money belt
This looks like a regular belt, but a hidden compartment keeps bills, cards and documents. The band should be stretchy and moisture-wicking. Some belts come with RFID-blocking technology.
3. Neck Wallet
This is a small, lightweight pouch you keep under your clothing and out of sight. It usually has a soft adjustable neck strap that you can wear in front of your body or as a crossbody sling.
4. Undercover Bra Stash
A discrete under-clothing solution designed for women. Just snap the bra stash over a bra strap, and your valuables stay close to your body. Ideally, this should be made from silky smooth material and washable and breathable.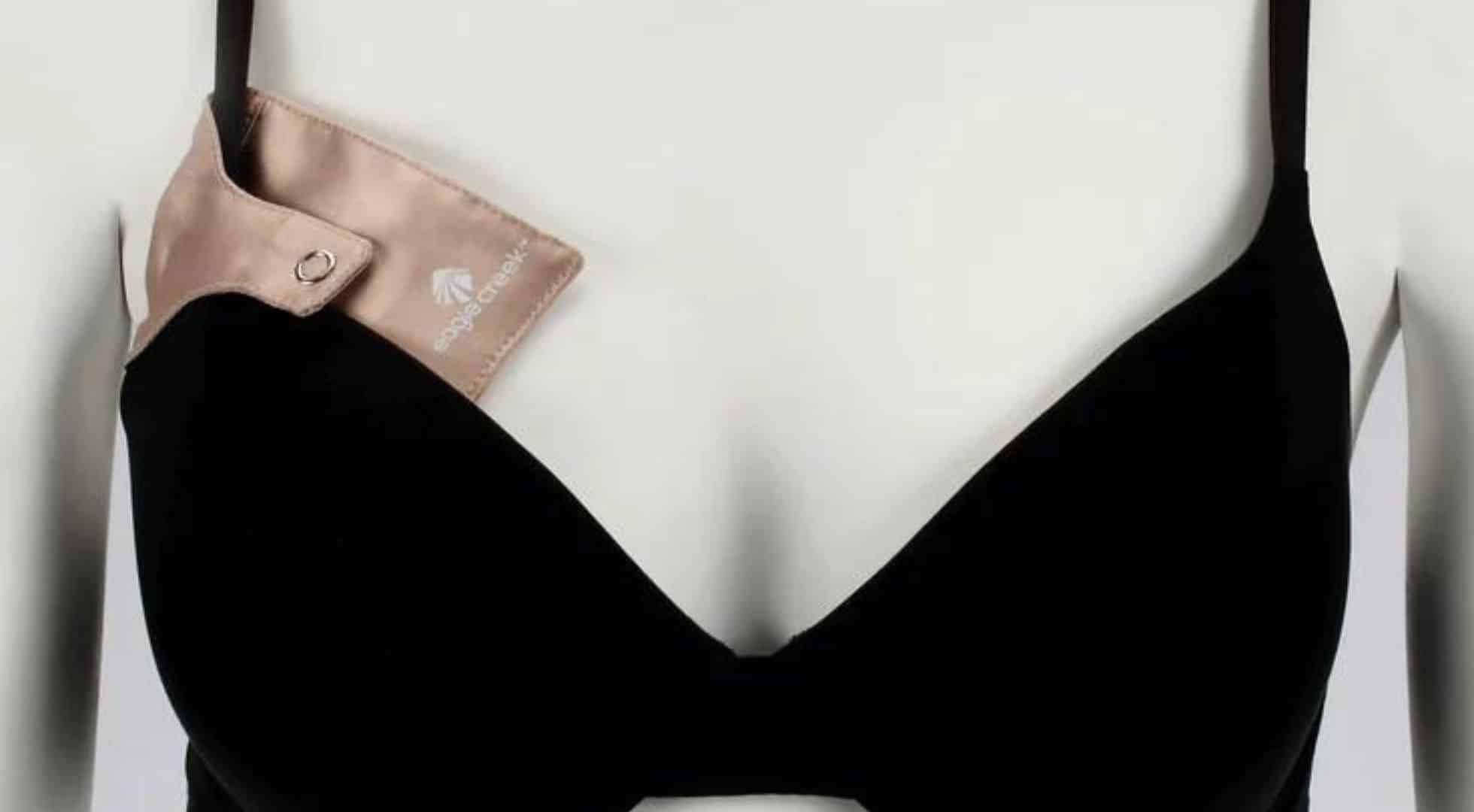 Travel packing tips: What to pack for Long-Haul Flights
Aeroplane travel may involve cancelled flights, delays, turbulence and lousy food. So let's pack for such possibilities. We recommend a light carry-on suitcase that glides easily and fits into overhead lockers. 360° spinner wheels are also helpful, as are external pockets.
Frequent fliers usually carry a change of comfortable clothing. This includes a change of underwear. Comfortable undies are usually super-soft and high-waisted. A change of clothes is helpful if your check-in luggage goes missing (let's pray this doesn't happen). Minimalist comfortable activewear is a good bet. Another suggestion is to wear slip-on shoes or trainers.
Pack a blanket or scarf to deal with the cold on planes, a smaller bag to hold essentials from a phone, and keys to your passport. It should also be able to have a water bottle, a book or electronic reader, lip balm, or moisturiser. You may also want to pack a good quality travel pillow, eye mask and earplugs for sleeping and snacks. The travel pillow allows you to sleep upright while the snacks, e.g. bananas, protein bars or pastries, can be God-sent during a delay.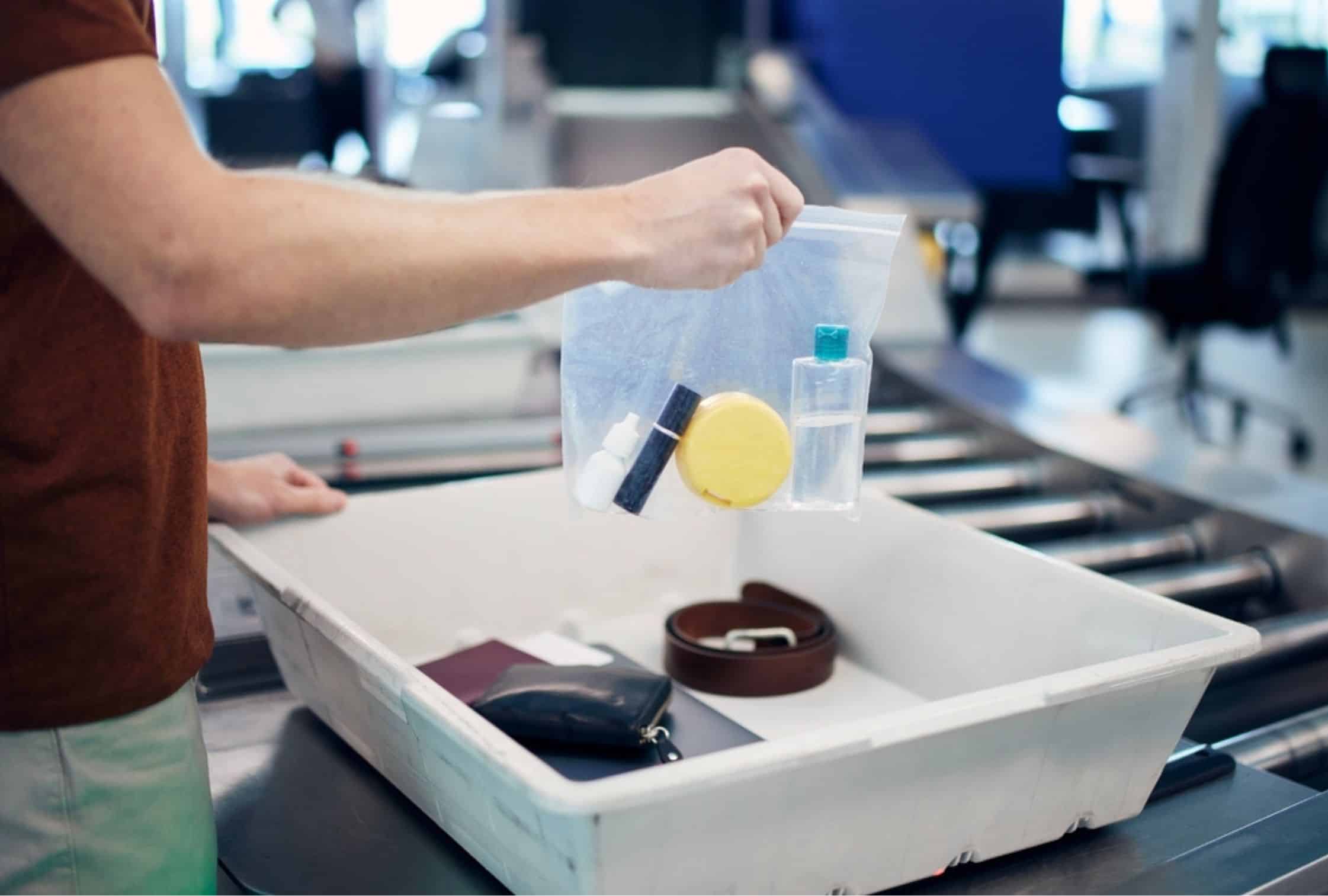 Other essentials for long-haul flights include compression socks to increase blood circulation, thus preventing swelling in your feet.
Some nice-to-have items are a hand sanitiser that is gentle on your skin, a portable charger for your electronics, noise-cancelling headphones, a toothbrush, and a luggage tracker. A luggage tracker is a tiny Bluetooth device such as the Apple AirTag. These are especially popular among travellers now due to a massive shortage of airport staff worldwide. Fewer people working can lead to more mistakes with baggage sorting and handling.
It may look silly, but more travellers use a hydration sheet mask during long flights. The air in planes is arid and cold. This can dehydrate your skin, increase oil production and aggravate acne. A facial mask can relieve the tightness of your skin and prevent excess sebum from being produced.
Finally, walk around the plane and move in your seat. Long-haul flights are uncomfortable, but there is also a risk of developing blood clots in your legs (called deep vein thrombosis) from a lack of movement. When you spend a lot of time in a confined space and cannot move around much, the veins in your legs have difficulty circulating blood back up to your heart.
This can cause pressure and swelling in the lower half of your legs. Wearing compression socks while flying is becoming a popular method of preventing post-flight swelling. If you don't have a prescription for compression socks, nonmedical support hosiery is the compression socks generally recommended for travel. These can be bought from pharmacies.
When flying, try to move around in your seat. You can do neck rolls, shoulder stretches, and toe raises. Then get up, walk around the cabin, and perform air squats in empty spaces. Those watching you probably think of doing the same right after you leave.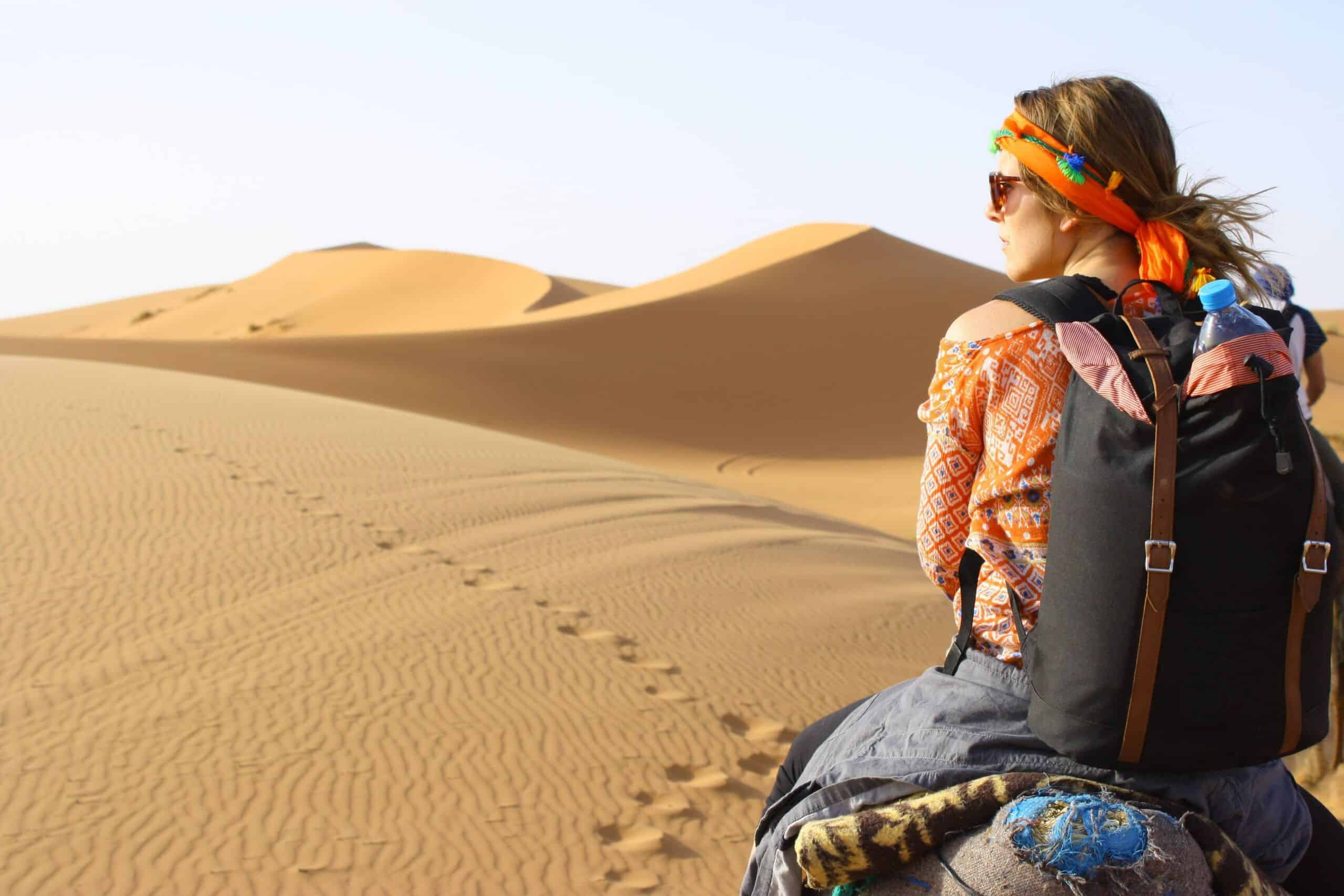 Mastering the art of what to pack for travel is a skill that can truly enhance your travel experiences. By carefully considering your destination, itinerary, and personal needs, you can create a perfectly curated packing list that maximizes both comfort and convenience.
Remember to pack light, prioritize versatile and multi-purpose items, and always leave room for a sense of adventure. As you embark on your future travels, armed with the knowledge and expertise gained from mastering the art of packing, may you find yourself well-prepared, stress-free, and ready to fully embrace the wonders that await you in every corner of the world.
Travel the world with Holiday Tours & Travel
You may also be interested in: