Tokyo Travel! Which traveller would say no to making that trip to the capital of the "The Land of the Rising Sun"; home to iconic intersections, fabulous food, glistening skyscrapers and spectacular scenery, packed with so much tradition, culture and history, a dream destination for anime and manga lovers and the list really does go on. This is why so many travellers fall in love with the country and return to Japan again and again for more.
Before you start on your Tokyo trip itinerary, we do believe that it's important to arm yourself with some local know-how. Read on to find out the top ten must-know insider tips for your Tokyo travel and get ready to enjoy a unique and unforgettable experience.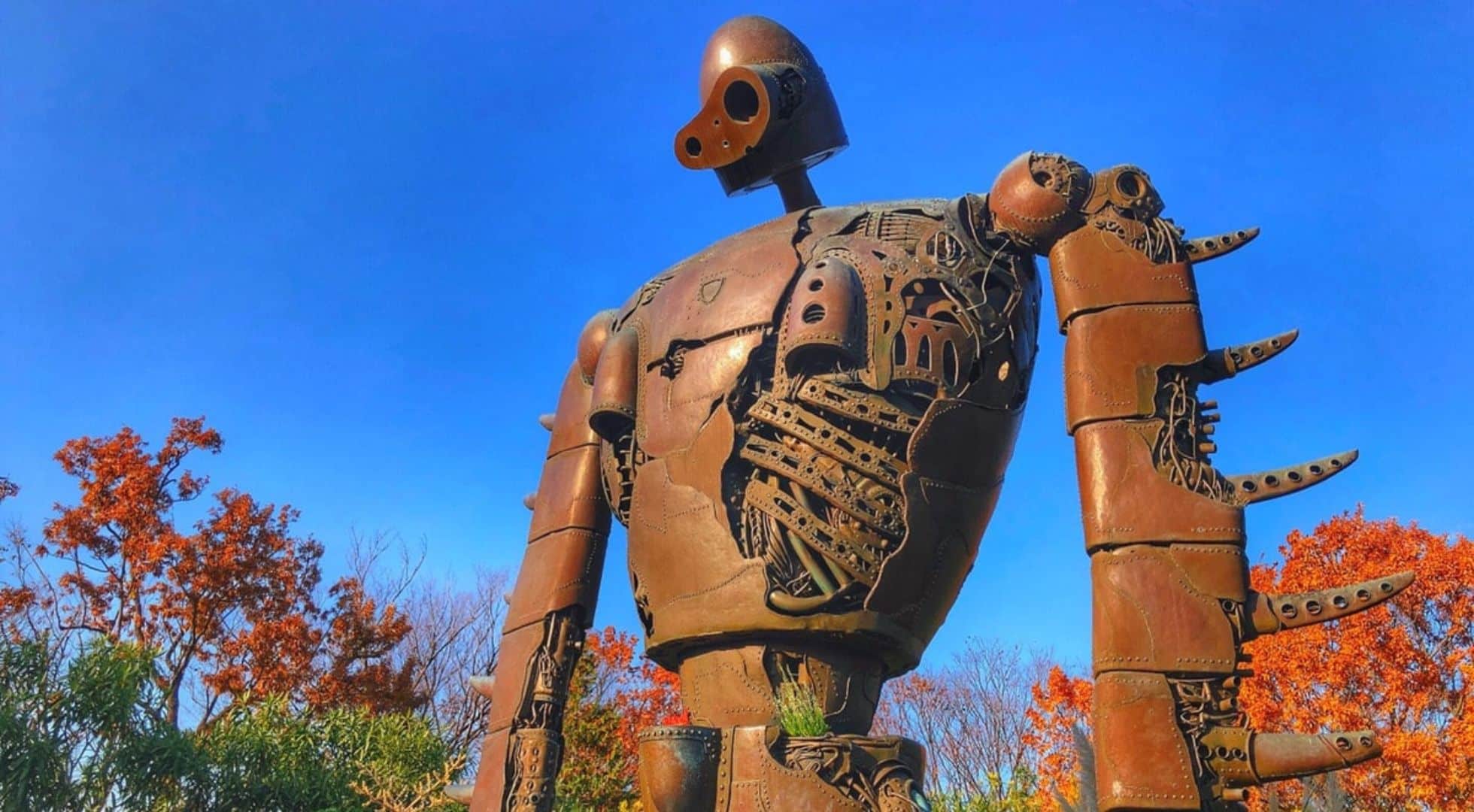 WHEN IN JAPAN, DO AS THE JAPANESE DO: TOP 10 TIPS FOR YOUR TOKYO TRAVEL
1. Best Time For Tokyo Travel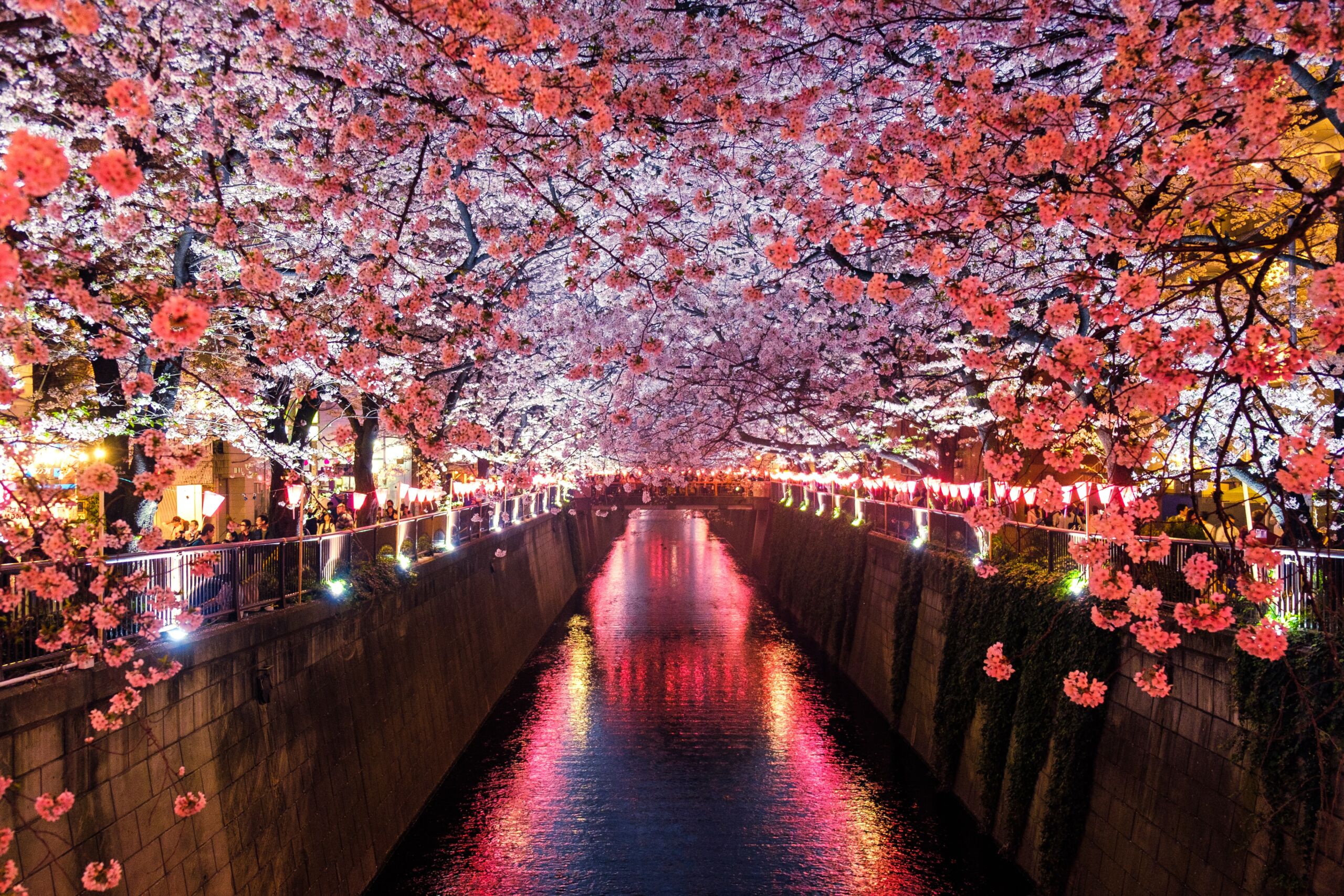 The good news is that you can embark on your Tokyo travel at any time of the year as the country's weather is temperate.
One of the top Tokyo attractions is viewing the cherry blossoms or sakura. They usually bloom in Tokyo in the last week of March, hit full bloom or mankai in early April and last for about a week after that.
Pro Tip: Most of March is not crowded but the last week tends to be busy because of cherry blossom season, so book well in advance.
The best times for your Tokyo travel is spring (March to May) and fall (late September to November). Summer (late June to the end of August) will be sunny, hot and humid. Be prepared to layer up during winter (December to February) and perhaps consider a fabulous Japan skiing holiday.
A very useful tip on travelling to Tokyo worth noting is that 2Tokyo has two airports. Narita International Airport is bigger and more famous but Haneda is located in the city. This means travelling from Haneda to the city saves you both money and time. Tokyo has an amazing public transportation system so you can easily choose between buses and trains.
2. tokyo travel: Rail Pass, suica or pasmo
If your Tokyo trip itinerary is just exploring Tokyo, the Japan Rail Pass or JR Pass may be too expensive and unnecessary. Most JR stations cover more commercial areas like Shinjuku, Shibuya and Harajuku. But to get the most out of your Tokyo travel, you would also want to explore non-touristy traditional areas like the Tsukiji fish market, the old town of Yanaka and hipster Kuramae. To get there, you need to take the subway and buses which are not covered by the JR pass.
Do as the locals do and get a Suica or Pasmo pass, a rechargeable train card. (They are the same kind of cards, just issued by different train companies.) This is a super-smart card that can pay for everything from train and bus tickets, to vending-machine snacks and convenience store purchases. You can easily get them from ticket machines at train stations and load them up with yen.
3. load up on your yen – This Is Cash Country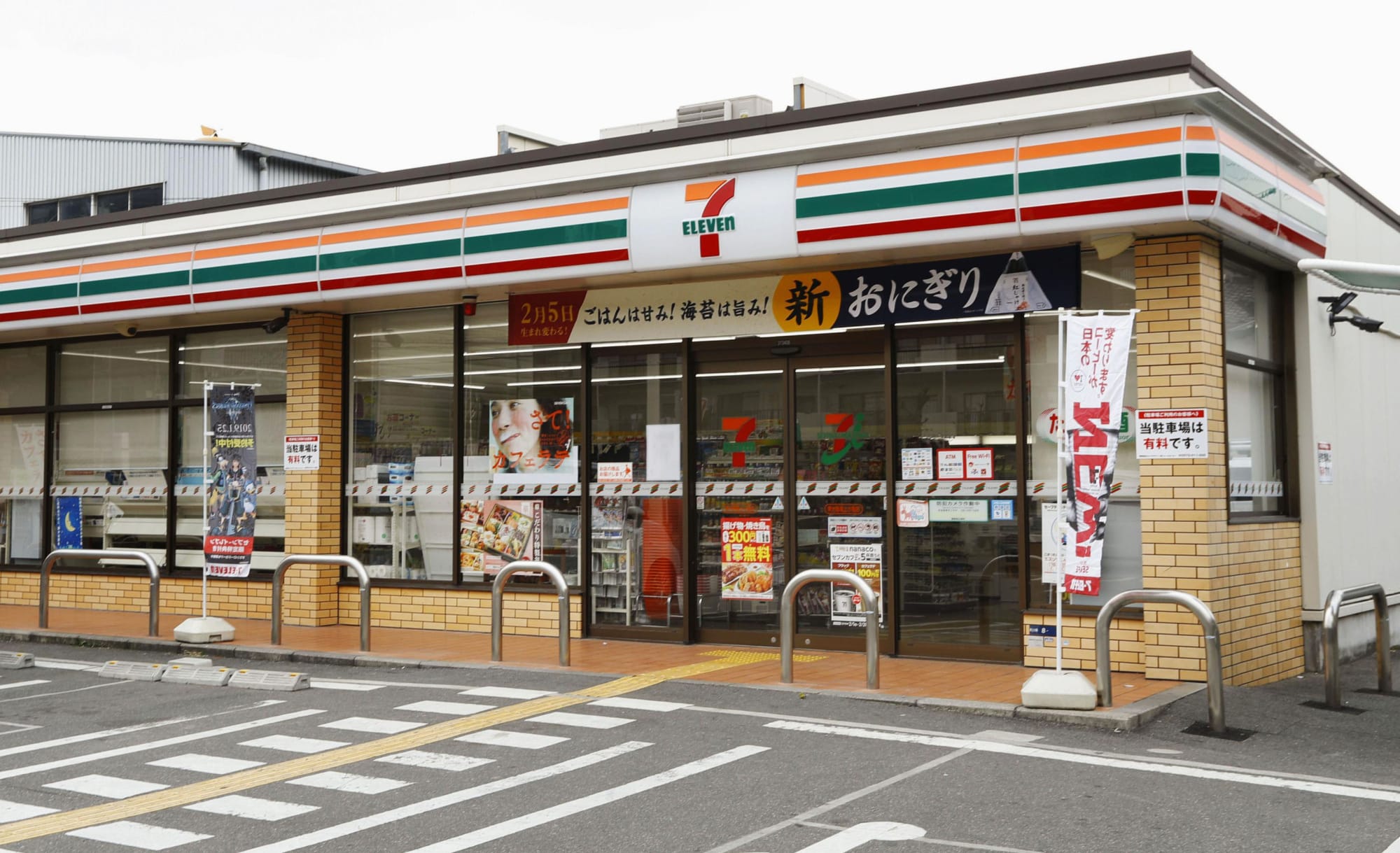 Japan is, ironically, still very much a cash-based society. So make sure you have a thick wad of yen on you during your Tokyo travel. (To give you some reassurance, Japan consistently ranks as one of the safest countries in the world). If you need more cash, head to one of the city's many convenience stores or konbini as these usually have an ATM inside.
Pro Tip: Head to 7-Elevens as the ATMs in there will have an English language option.
4. Be Prepared To Downsize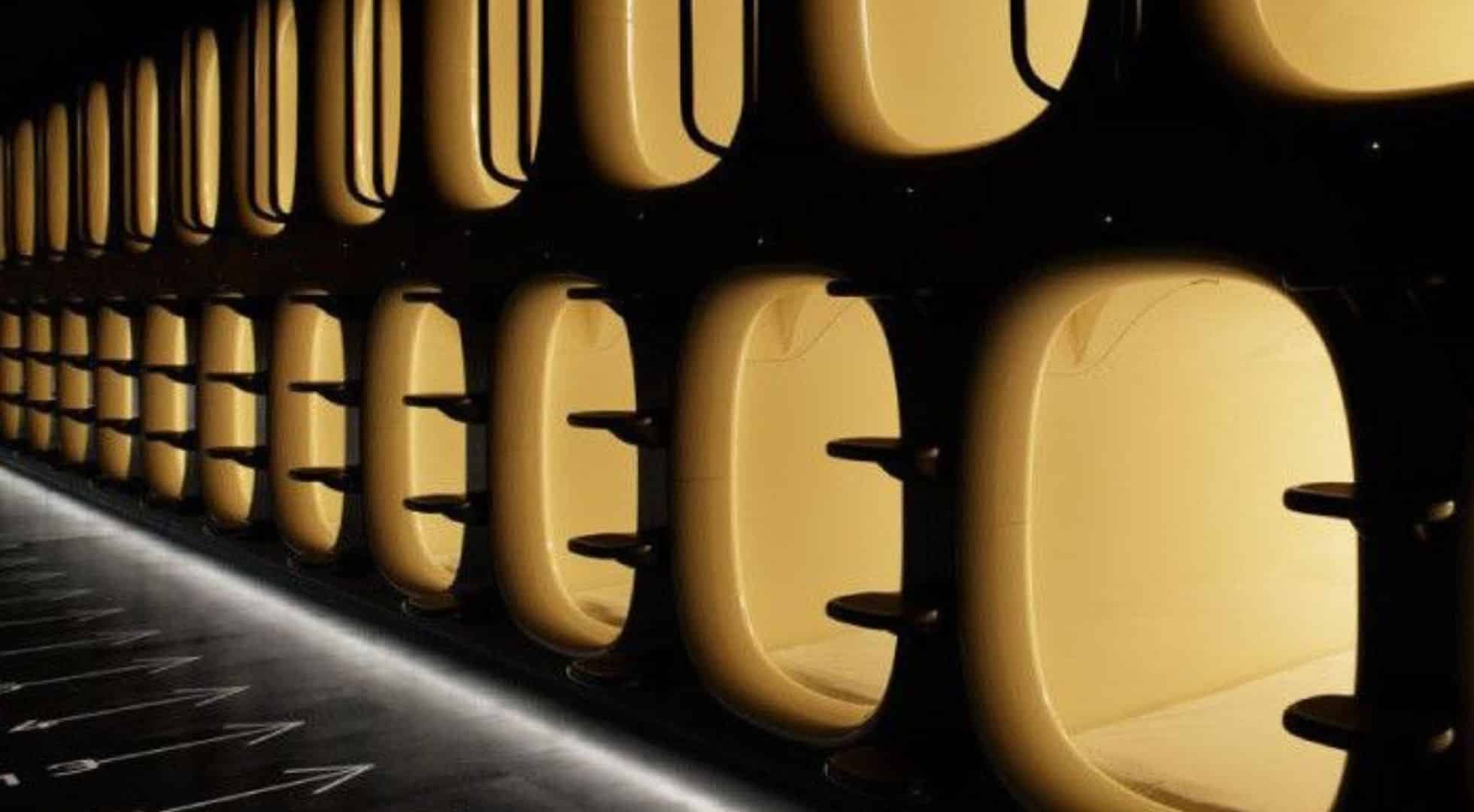 The average home in the Tokyo prefecture is 710 square feet or 66 square metres. 
On our trip to Tokyo, we booked an Airbnb that seemed sizeable for a family of four. Nothing prepares you for reality though, and it was a daunting task to fit four humans (two of which were small) and four pieces of luggage into an approximately 600 square feet area where we were going to reside for the next ten days. The many options on the toilet – heated, gentle wash, big wash were uber-cool, but I digress.
A good tip for your Tokyo travel would be to try to pack as light as you can (not an easy task if you go during winter).
Apart from accommodations, eateries are also small and usually cater to two to four people per group. There were times we had to split up our group of four.
As a result of eateries being small, and the population is much the opposite, long queues to eat are a norm. Japanese people are known for their long-suffering and perseverance and do not mind a long waiting time for good Tokyo restaurants. It's best to arrive earlier to beat the crowd.
Pro Tip: Note that most Tokyo restaurants start at lunchtime, not breakfast. This is as most locals breakfast at home, or from konbinis –  they're too busy rushing into the packed trains to get to work. If you need, your Tokyo trip itinerary should include checking out the international joints that clearly serve breakfast on its menu.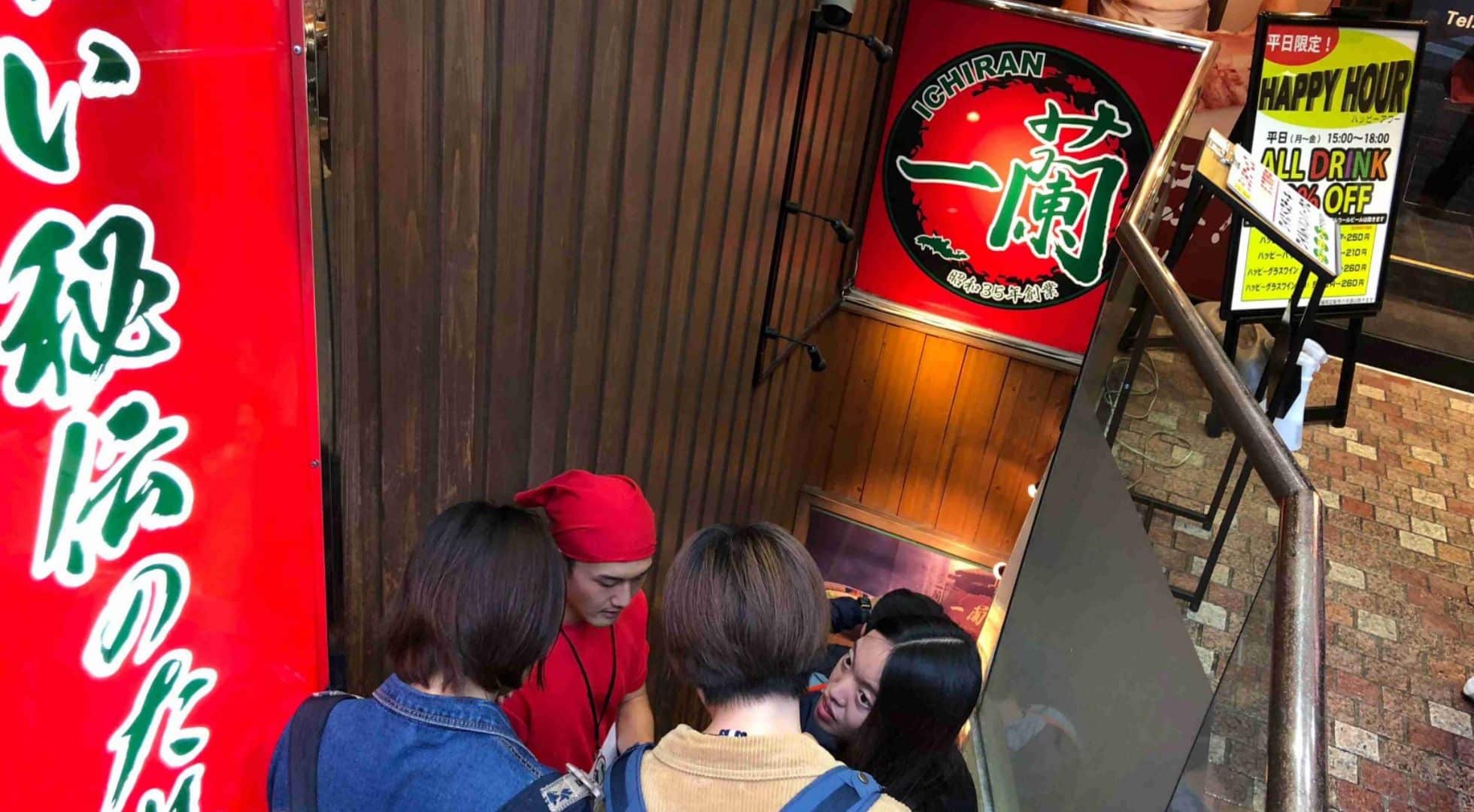 5. avoid The Madness Of tokyo's Rush Hour
Stay away from taking the Tokyo trains during the weekday rush hour peak times which are between 7 and 9am, and just after 5pm.
During a winter holiday there, my family and I boarded the trains around 8am on a weekday hoping to be early to visit Tokyo Disneyland. We did not foresee the swarm of office-gear-clad throngs of people that proceeded to sardine-pack the train. We were in winter gear too so as the people piled on, the temperature piled up, and I was not sure if I was going to have an attack of claustrophobia first or pass out! Disneyland was the last stop so gradually people began to disembark bit by bit. An experience we swore not to repeat!
Pro Tip: The most congested line will be JR Yamanote, which goes around the city and stops at some of Tokyo's most popular districts like Shinjuku, Shibuya and Harajuku. As well as the Tozai line and JR Chuo-Sobu line.
Did you know? Tokyo's population is approximately 13.5 million people. Because of the number of people who commute to Tokyo for work and school, the city's population can swell by another 2.5 million people during the daytime. Foreign residents in Tokyo number around the half-a-million mark.
6. be prepared to carry your trash – Public Garbage Bins Are Scarce
In 1995, Tokyo experienced a domestic terror attack involving deadly sarin gas. To prevent future attacks, the government decided to remove public rubbish bins, as they believed this could be another place where dangerous substances could be easily installed.
If you're munching on Family Mart's chicken karaage, you may want to finish it there and dispose of your trash. Otherwise, be prepared to take all your trash with you until you have the chance to dispose of it properly.
7. be Prepared For the Lack Of Wi-fi
While Japan is world famous for fronting the technology industry, do note that free public wi-fi is still not that common throughout your Tokyo travel.
As part of your Tokyo trip planner, rent mobile wi-fi, or pocket wi-fi from Narita or Haneda airport.
Check that your hotel or Airbnb provides free wifi, and note that if you choose to explore the more rural areas of Tokyo and stay in ryokans – the traditional local family-run type inns, it may come with not a drop of internet connectivity.
8. Explore Tokyo Attractions – The Neighbourhoods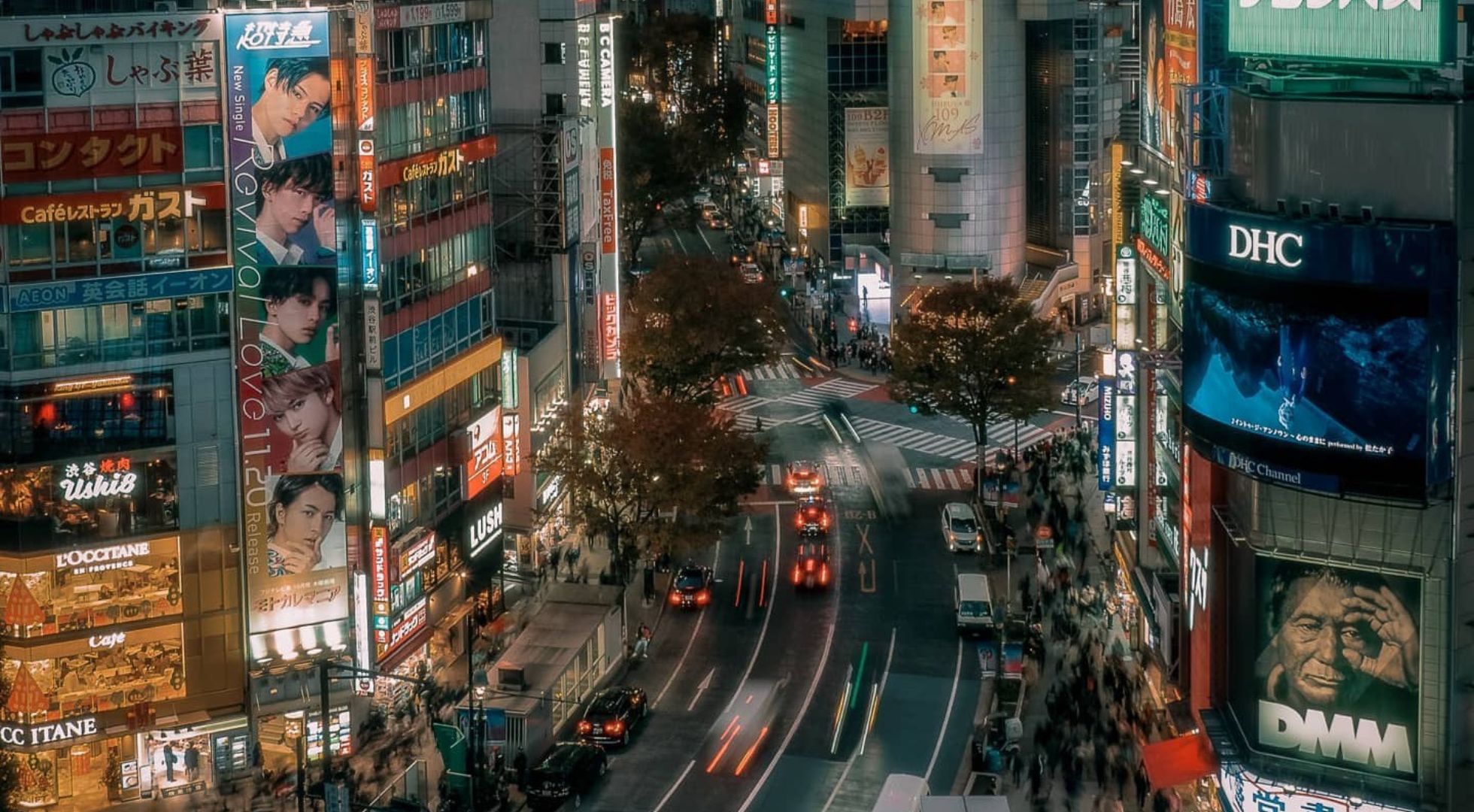 Getting on trains and exploring the different feels of Tokyo's many neighbourhoods were a highlight of our trip. Here are some neighbourhoods you should consider including in your Tokyo trip itinerary.
Shibuya
Topping Tokyo attractions is the iconic Shibuya crossing, Shibuya is a frenetic place where young people flock to. A good place for first-timers to stay who like the shopping scene (Shibuya is known as the birthplace of Japan's fashion and entertainment trends), there are animal cafes, 100 yen (around RM3) stores like Daiso and Don Quixote and numerous malls and departmental stores.
Shinjuku
Shinjuku is one of the must-visit Tokyo attractions, known as the district that never sleeps. Shinjuku is a massive office complex with commercial areas catered to entertain Japanese salaried workers after office hours. Kabukicho is Tokyo's biggest red light district, with nightclubs, love hotels, host and hostesses clubs and eateries open all night long. Shinjuku Ni-chome is an inclusive red-light district and has around 300 LGBT bars and nightclubs in the area.
Roppongi
Roppongi is well known as Tokyo's most popular nightlife district for expatriates, with many tourist-friendly bars, restaurants and nightclubs. Recently, it is also known for being a cultural centre with several world-class art galleries.
Ginza
Ginza is Tokyo's most famous shopping and entertainment district. You want to go see the streets buzzing with super well-dressed locals shopping at prestigious departmental stores and high-end boutiques and dining at exclusive restaurants – you can almost feel the money flowing!
Authentic Neighbourhoods
Your Tokyo travel should include authentic Tokyo neighbourhoods, like Ikebukuro, known for its shopping, arcades, anime fans and the city's rooftop aquarium.
There's Shimokitazawa, trendy and famous for quaint coffee shops and vintage shopping. Go to Nakano for the nightlife, if only for the small gastropubs, or izakaya. Hankering for Korean food? Try Shin-Okubo.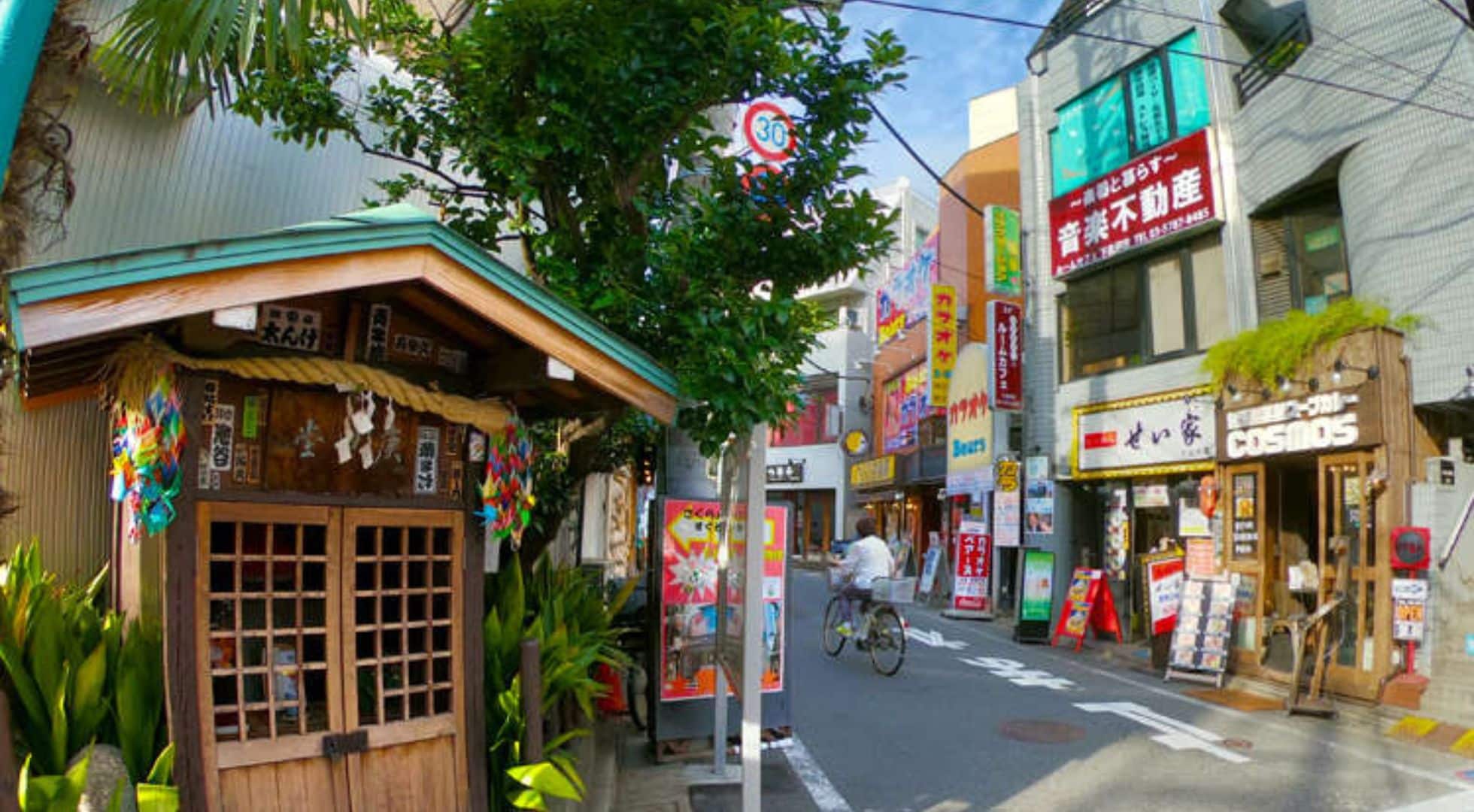 9. when in tokyo, do as the japanese do – Escalator and Walking Protocol
On Tokyo's many escalators, you will notice that people stand on the left side and leave the right side empty. This is so those who are rushing can use the right side to walk up or down without obstruction. Do the same, and keep your young kids in line too, to avoid looks of annoyance from the locals.
This etiquette carries through to walking as well. Even at Tokyo attractions like the iconic Shibuya crossing, you will see Japanese people walking on the left side of the sidewalk, helping to keep these most crowded areas neat and orderly.
Pro Tip: In the Kansai region – Osaka, Kyoto and Nara, the escalator protocol is the opposite. Just stay calm and don't get it mixed up!
10. More Japanese Protocol And Etiquette To Know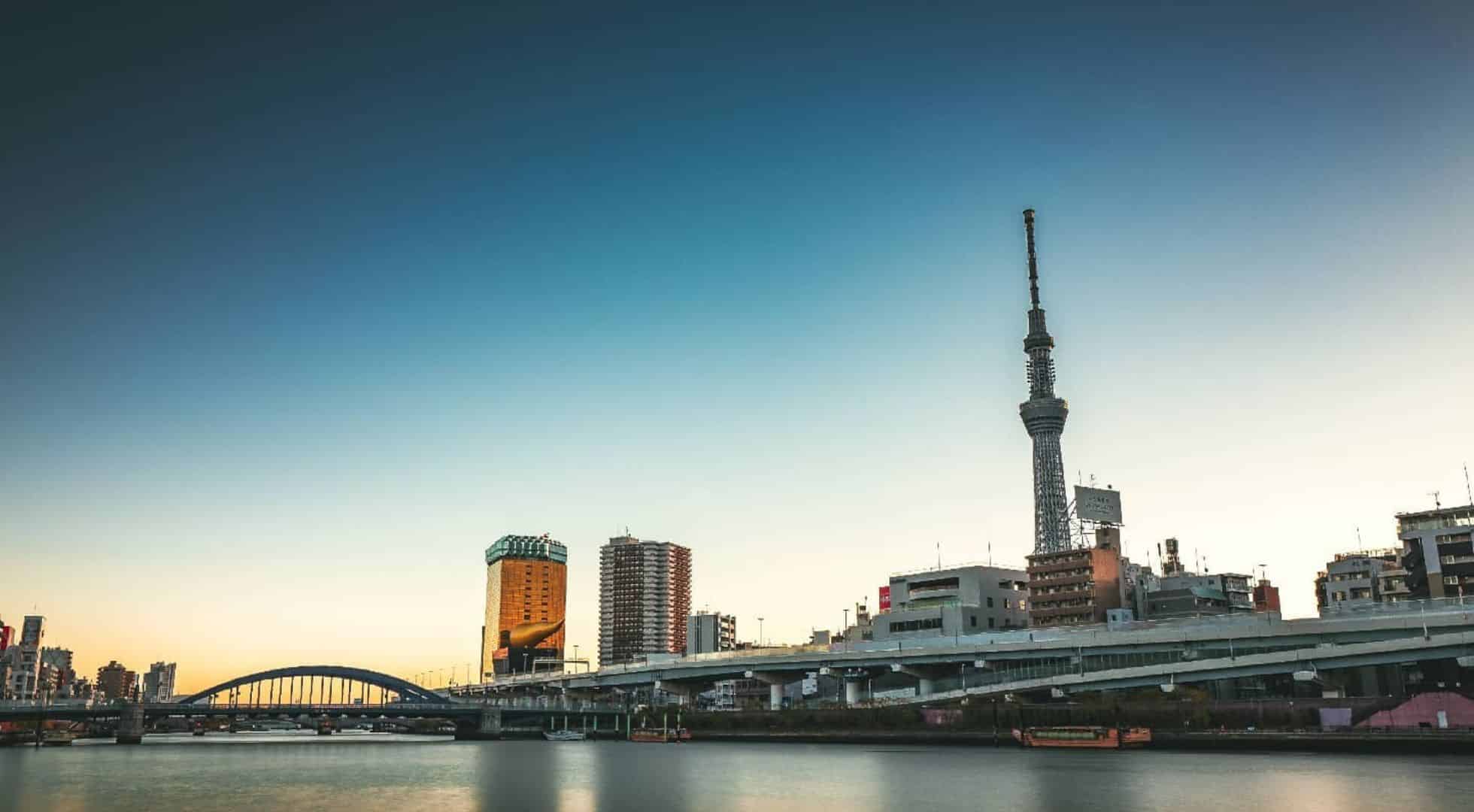 Essential etiquette to follow during your Tokyo travel includes not talking on the phone on trains. The "silence is golden" whilst sharing a public space is an understood etiquette, it's best to turn the sound off your smartphone and do not receive calls.
Do not stick your chopsticks into your bowl of rice – this is incredibly taboo because it reminds Japanese people of funerals.
And if you want to try one of Japan's famous onsens, please wash before you enter.
If you can, learn a little bit of Japanese, even if it is just basic greetings. No matter what your level is, inevitably a local will compliment your Japanese language ability.
Tipping is not common practice in Japan. Providing good service is considered to be the standard. This culture of exceptional and attentive customer service is deeply ingrained in the Japanese service industry. If you forget and tip your spa staff or bartender, you will likely be refused. The only exception is the tourism industry – tour guides, interpreters and other travel service providers. You can offer them omigaye (see below), or a monetary tip placed in an envelope and offered with both hands.
Keep in mind for your Tokyo travel that gift-giving or omiyage is a norm. This goes for most formal meetings as well as casual home stays. If you're meeting up with a local, it is recommended to bring a small gift from your home country. (Think batik keychains or fridge magnets or orang-utan stuffed toys).
As for bringing back omiyage for your family and friends back home, you don't have to look further than the many konbinis, and the many unique and crazy flavours of Kit-Kats they stock.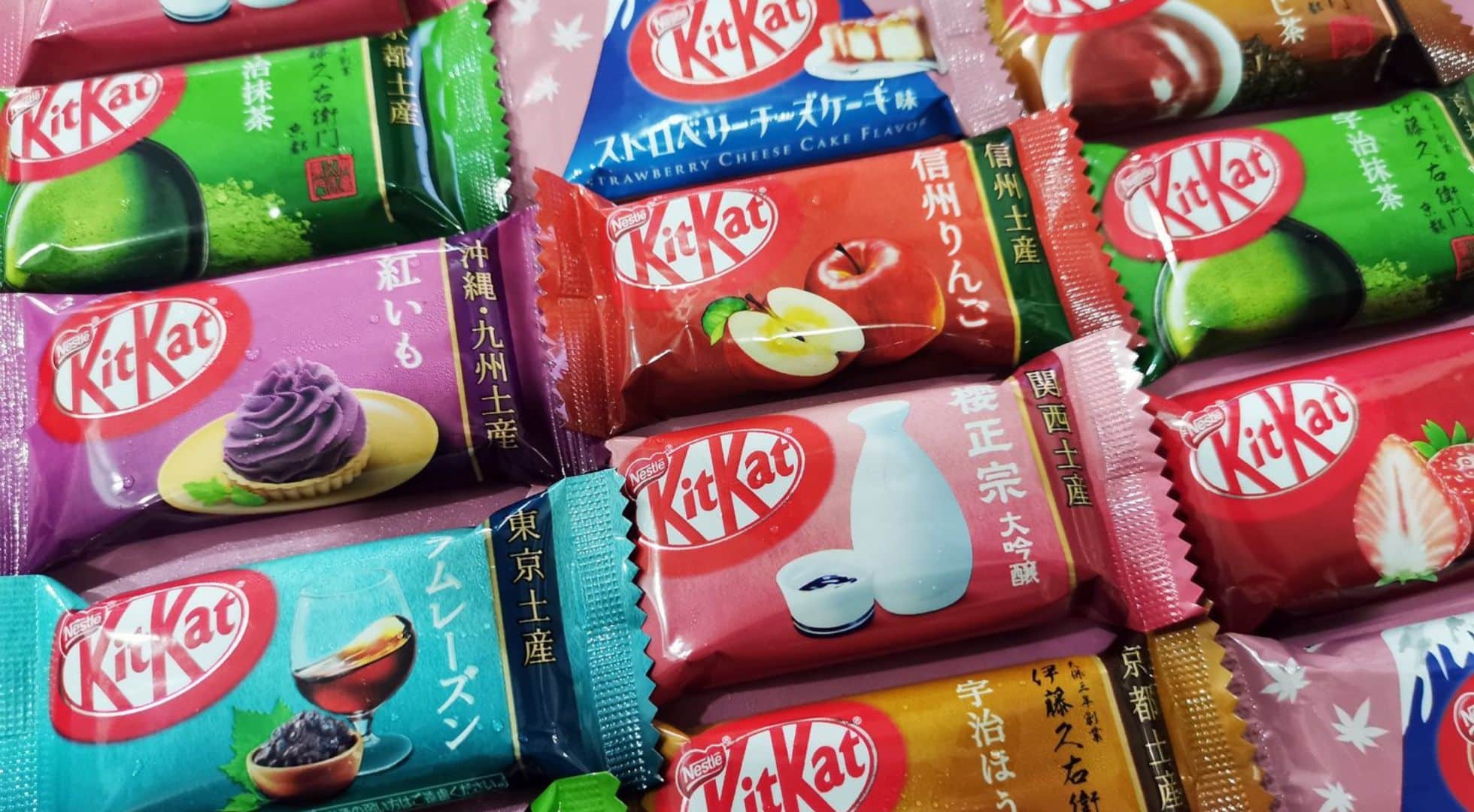 is tokyo TRAVEL on your holiday list for 2023?
You may also be interested in: