"Nature is healing" – a silver lining we all thought to celebrate during those dark months in 2020. A few months into lockdown, global carbon dioxide emissions had reported a record drop of 6.4%, or 2.3 billion tonnes in 2020, after rising steadily for decades. Of course, this was attributed to air travel, construction and production grinding to a halt.
While this decline was significant for the year, it was predicted that it would not last once we could manage the spread of the virus. And that has proven to be true as global emissions rebounded strongly by December 2020, clocking in at 2% (or 60 million tonnes) higher than they were in December 2019.
With that, as life has truly opened up and business travel is in full swing again – so is the business of bringing people together. We need in-person interactions for face-to-face negotiations, meaningful collaborations and shared learnings. Meetings and events, as well as business travel, are known significant contributors to climate change. How can we manage this necessity while also being mindful of reducing our contributions to global CO2 emissions? This is where the best practices in terms of sustainable business travel come in.
SUSTAINABLE BUSINESS TRAVEL: BEST PRACTICES IN MEETINGS & EVENTS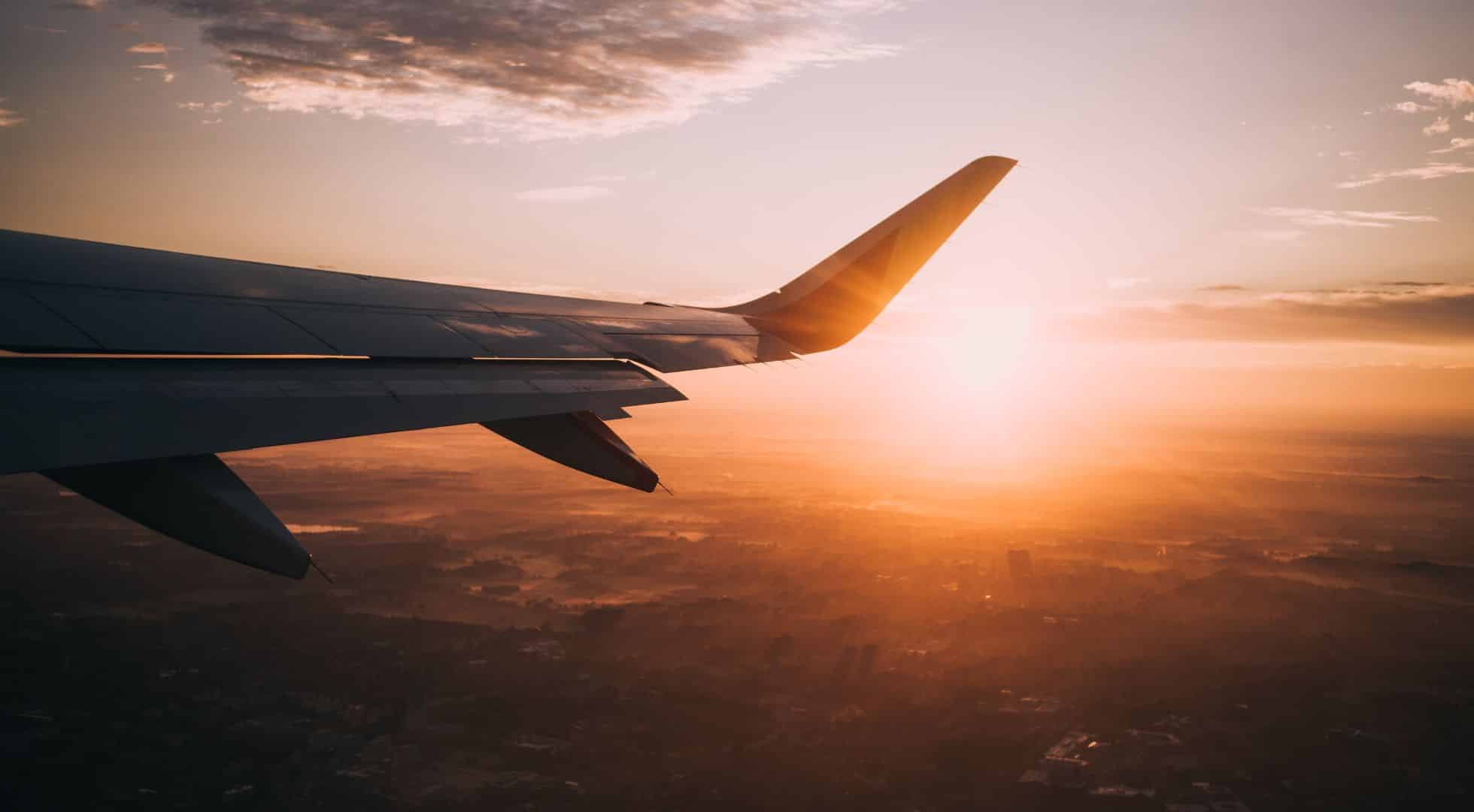 These are some of the main practices which contribute to our climate challenge:
Longer and further travel leaves a larger carbon footprint.
Large conferences and events means catering for more attendees, increasing food waste.
In-person events increases the consumption of single-use plastics and paper – this ranges from disposable cutlery and plates and cups to event signage and branding materials.
As conferences, meetings and events are back, here are some sustainability trends and best practices to host these events for sustainable business travel.
Be Intentional About Invitations
Being mindful of waste begins with the guestlist of attendees of your business event. While it may seem counter-intuitive, as an event is usually deemed successful by the number of attendees, perhaps the measure of success should be considered from the quality rather than quantity. This means carefully curating the people who are absolutely instrumental to the event, such as a keynote speaker that could be the headliner of the conference or a known expert in the field who will have important findings to share. Other criteria to consider for conferences are speakers needed to diversify discussions and facilitate communications.
For an important business meeting such as negotiations, the main decision-makers and administrative professionals should be the only ones travelling for this meeting.
Get Participants Involved
Make the intention of your event environmentally conscious and sustainability-forward by making this a part of your event's branding and communications. This would extend to the attendees, providing them with options on how they can also do their part to reduce their carbon footprint. Such options would include using public transit or being mindful of food waste and water usage. Little reminders would encourage small steps leading to a big collective difference.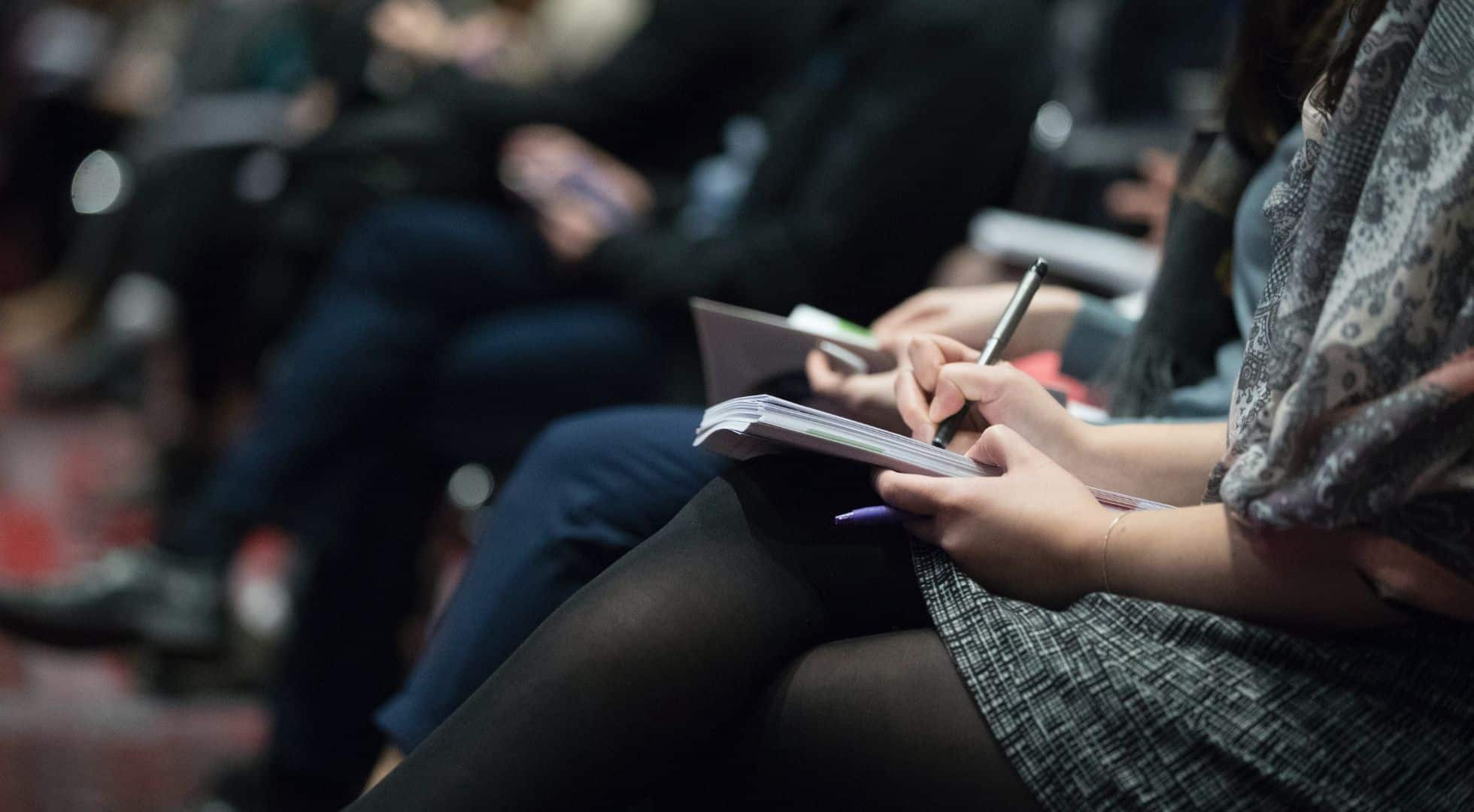 Make Good Use of Technology
As we all may have suffered from Zoom burnout at least once during the pandemic, it is understandable to want to step away from only ever meeting over a video call. However, giving attendees a hybrid virtual option for in-person events would expand the reach of the conference without requiring travel. This also makes it accessible for those interested but are either unable to travel due to health or financial reasons. This additional hybrid virtual feature of conferences is a welcomed expectation for these sustainable meetings.
Other technology tools that would help reduce waste of printed materials and signage would be electronic signs, QR codes to scan for fliers and programmes and the encouraged use of attendees bringing their own notebooks (whether electronic or paper) and pens.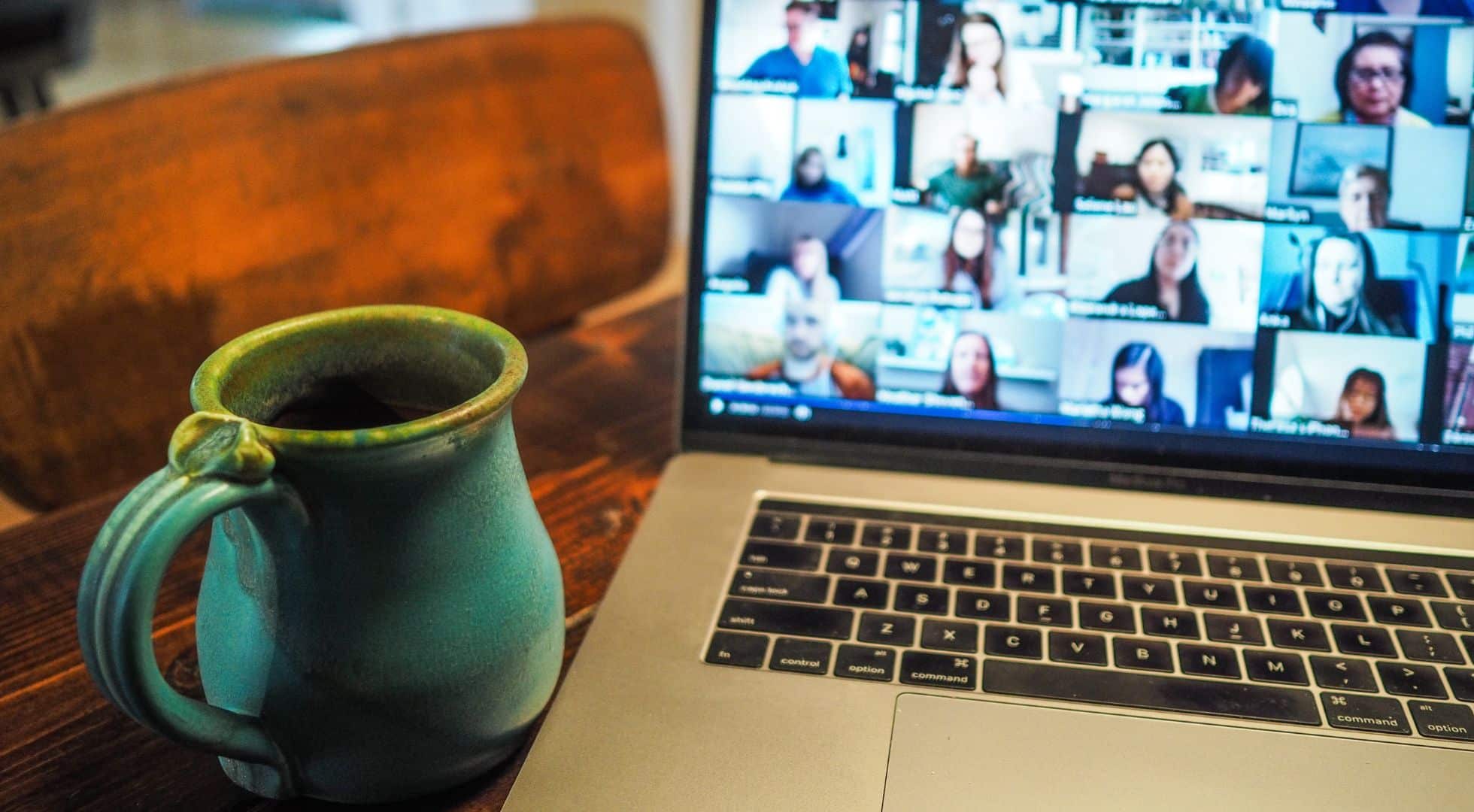 Carbon Emissions Calculators
Planning your first event after the pandemic might feel electrifying – the heady thought of bringing people together is so exciting, But there are considerations beyond just adhering to the budget. Just like there will be a limitation on how much you can spend, consider embedding a carbon emissions calculator. This tool will help you gauge the environmental impact of an event. These tools would also help you make decisions with the different choices available in the planning process.
This online carbon emissions calculator would help you tally the results to help you determine where and how you can reduce your impact. Here's a simple list of prompts about your event for you to consider:
Where are you meeting?
How many participants will there be?
Where are the participants travelling from?
How will they be travelling to the event location? (what their mode of transportation will be)
What will the event format be? (live, virtual or hybrid)
What will be catered at the event? (vegetarian options)
Will there be a goody bag for the participants?
Will there be a lot of paper and plastic materials?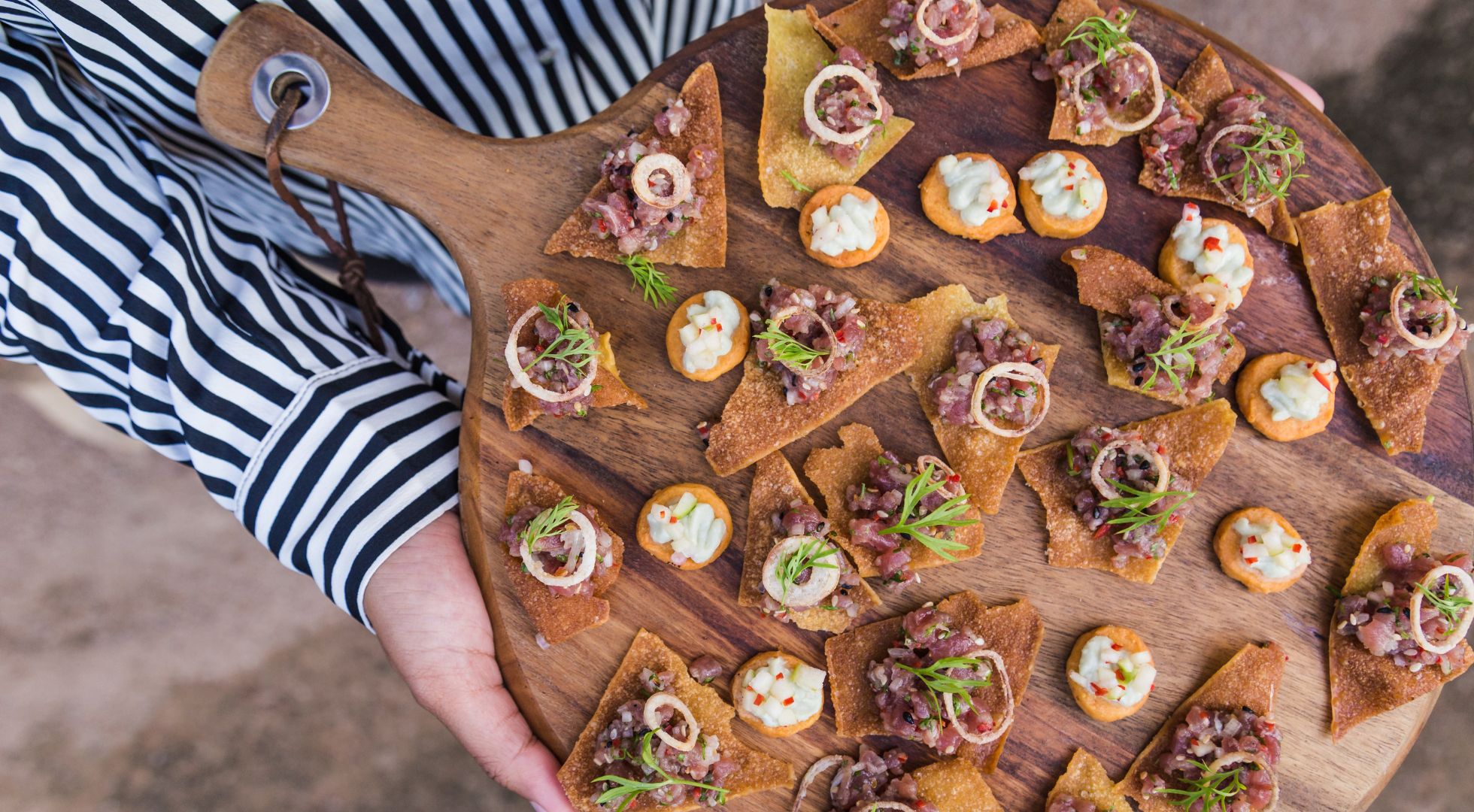 Prioritise and Utilise Local Resources
A business conference – especially one with international guests is also a perfect way to showcase local cuisines. Sourcing your ingredients from local and sustainable vendors and suppliers where possible would help with reducing CO2 emissions. This could also help with overall efficient food management. Additionally, going meat-free also would minimise carbon emissions.
A Plan To Prevent Food Waste
Event professionals admit that the average event throws away between 15% to 20% of the food that is provided to its attendees. This is more than is acceptable, so what can we do to reduce this? It starts with a solid and carefully planned menu and portions. This would require determining the number of attendees at the event at multiple steps of the planning process (as numbers increase or decrease). It would also be helpful to raise awareness among the event attendees, reminding them of the impact of their choices.
Finally, if there inevitably is going to be waste, do create a system or contingency plan which would manage disposing of leftovers in the most sustainable way possible. These could be through composting or donations. This can include partnering with local shelters, food banks or charities.
Want To hold a sustainable business travel event or meeting? let us help.
You may also be interested in these articles: