The one festivity that we all await the whole year – Halloween – is celebrated by all, regardless of race and religion. Yes, it's a spooky week, but even the faint-hearted ones are excited about the decorations and costumes, as you are allowed to feel free and easy, without any family obligations. 
Halloween is also the only time of the year when you can completely live in an alternate universe, and literally, be whoever or anything you want. You will most likely see the usual Marvel or DC characters namely, Ironman, Catwoman, Superman, Batman and other popular comic book superheroes and supervillains roaming around the streets, bars and clubs on the weekend of Halloween. And some will go the extra length, going all out with their costumes as if it's all in a day's work at Universal Studios.
That said, some companies would even go big on the Halloween celebration, getting their thousands of staffers to dress up and hosting events complete with games and lucky draws after working hours.
Alternatively, house parties are a big thing too. Some will go big and wild with drinks and music, while some will cuddle in the living room with close friends and family, all dressed up while watching Halloween Ends on TV.
As for the rest of us, where do we go, and what do we do if clubs and house parties are not on our list? Instead of waiting for an invitation, you can easily turn your living room into a graveyard or make it look like the set from Friday The 13th. We've got you covered with some great Halloween ideas and planning that you can whip out in no time.
Originally, people celebrateD Halloween to ward off ghosts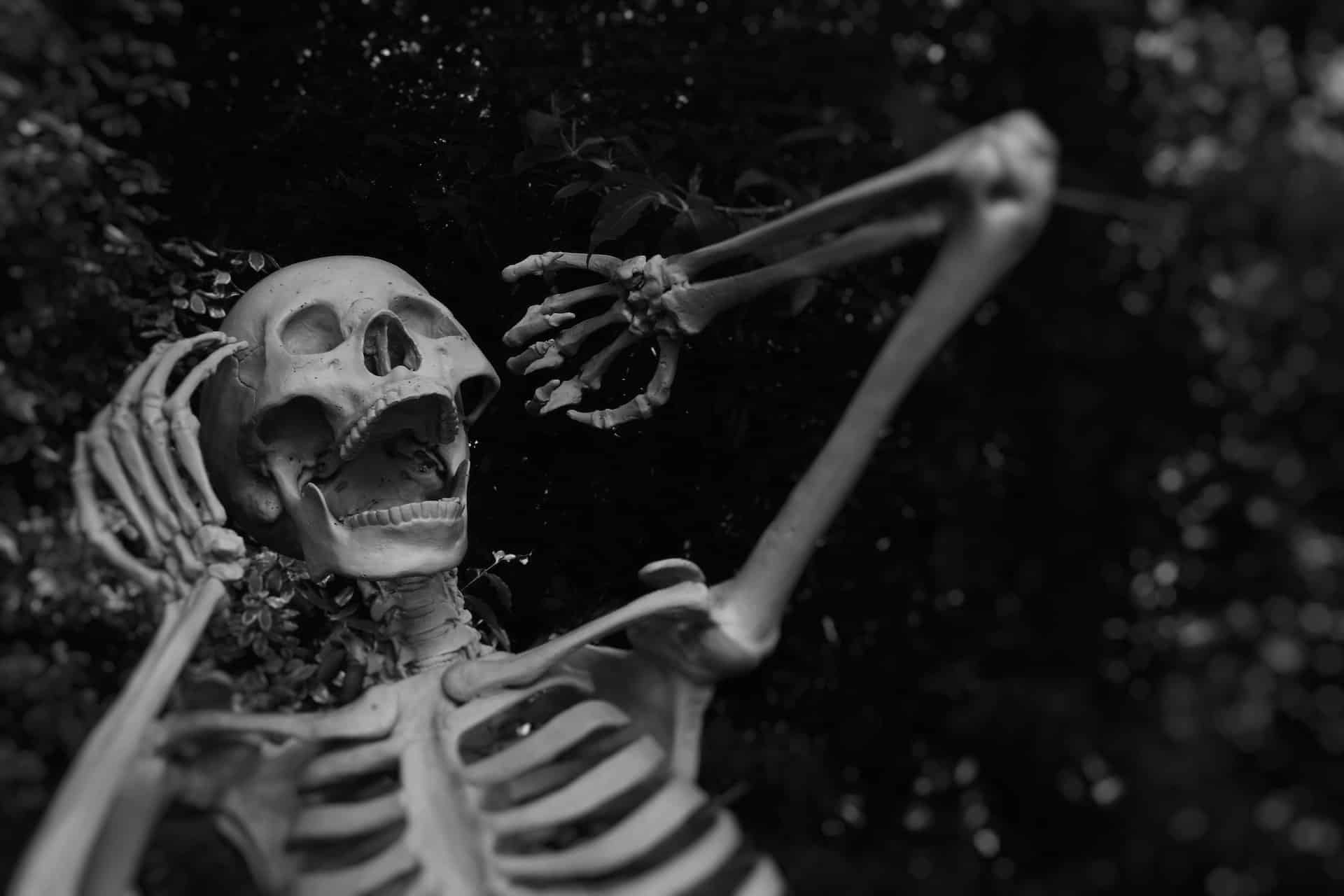 October 31 is an iconic date, as Halloween will always take the spotlight each year, on this date no matter what. Traditionally, Halloween derived from the ancient Celtic festival of Samhain, where villagers would light bonfires and wear ghostly costumes to ward off ghosts. It's a way to protect their village, family and children from evil spirits. 
The Celts, who existed about 2,000 years ago, would celebrate their new year on November 1 and live in the areas that are now the United Kingdom, Ireland and northern France.
This first day of November also marked both the end of summer and the harvest, as well as the beginning of the dark, cold winter – a time of year that was linked to human death. The Celts believed that on the night before November, the gates or 'border' between the worlds of the living and the dead become blurred. Hence, they would celebrate Samhain, on October 31, when the dead would return to earth. Think Hungry Ghost Festival in the Chinese culture.
However, back in the eighth century, Pope Gregory III declared November 1 as a time to honour all saints. Later on, All Saints Day did incorporate some of the Samhain traditions to enlarge the festivity. Before All Saints Day, the evening before was also known as All Hallows Eve, which later evolved into the Halloween we know today. After that came the famous trick-or-treat, costumes of comic book characters, carving the jack-o-pumpkins and lanterns and gatherings.
Halloween has since evolved to be less traditional, as compared to the traditions of the Hungry Ghost Festival. People are more inclined to organise parties and celebrations in the name of fun now. As promised, here are some Halloween party ideas.
It's pretty simple to throw your own Halloween party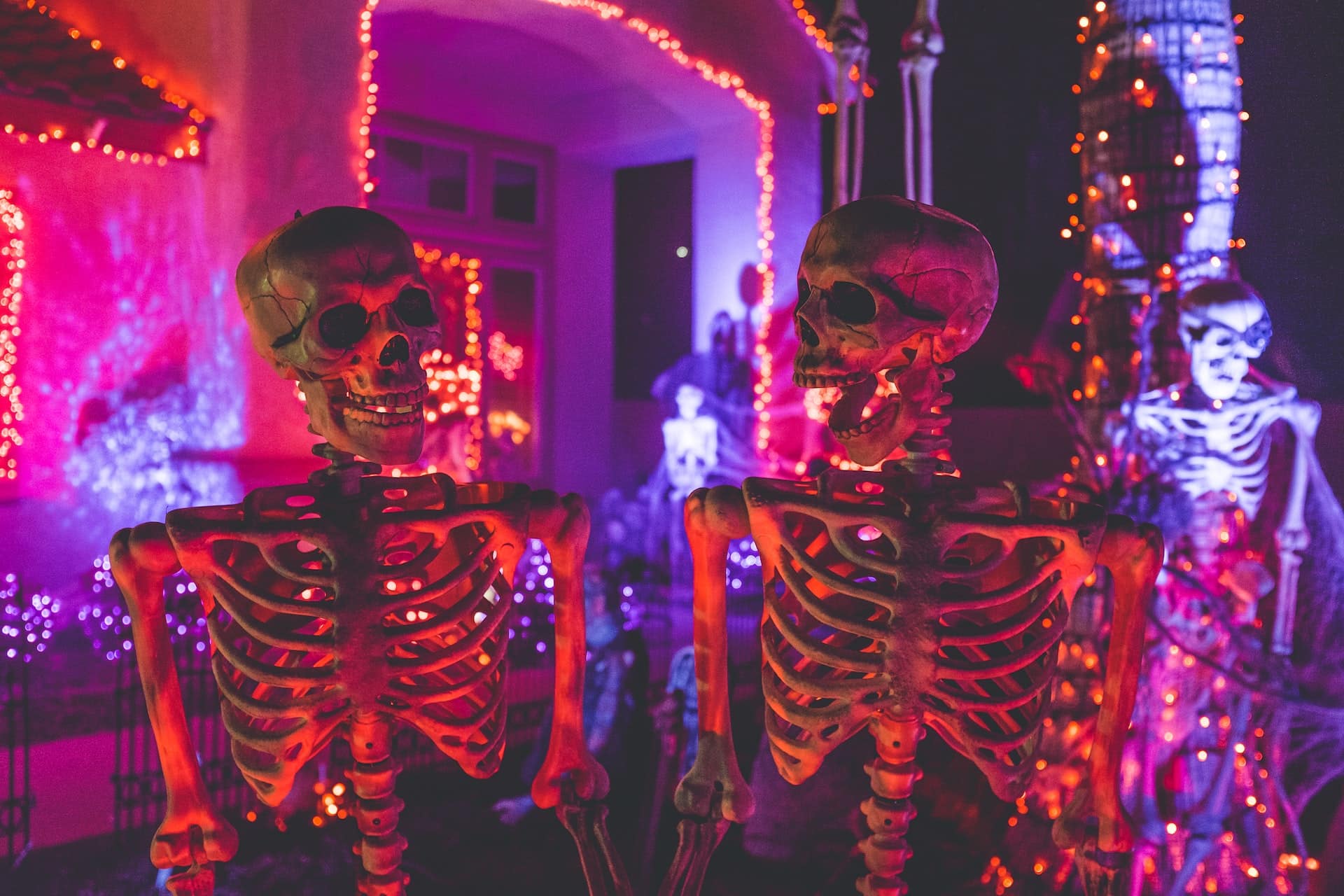 Okay, enough with the scares, now time for the fun part of Halloween. You've got your Halloween playlist ready on Spotify, costumes in place and invitations all done. Now, what's left is the food, drinks, and decorations. It's pretty simple to throw a cosy gathering for kids and adults and that doesn't cost a bomb. Besides, you can always reuse your decorations the following year but still, have your friends and family talking about how great your Halloween party was for months.
Setting a date and time
Now that might sound like a no-brainer, but setting a date is as important as the dessert you will be serving at your Halloween party. First, Halloween doesn't always fall on a weekend, so you would want to set a date on the weekend nearest to October 31. Another thing to consider; you don't want to clash with a big Halloween party weekend where everyone prefers the outdoors. 
Avoid Saturday night if you can, and Friday night is the best. Have your friends come over after work, as everyone would look forward to a relaxing time before the weekend starts. If you prefer Saturday night, be sure to send out the invitation two weeks before to lock in their time.
Your theme will set the tone
This is probably the most fun part of Halloween, and choosing a theme will give your guests a clearer picture of what to dress up as. It will get them hyped and excited too, hence the early RSVP. As Halloween themes like "Superheroes" and "Supervillians" might sound typical, it's also almost everyone's favourite. Also, Halloween themes like "Corpse Bride" and "Squid Game", as well as specific characters like "Suicide Squad" or "Batman Villians" would make your party interesting and blow up your social media too.
You can also be more creative and choose themes like "Celebrities: Zombie Edition", Cartoon Characters: Ghost Edition", and simply just "Famous People". These will take the guessing game to a different level.
Start decorating your space one week in advance
The last thing you want is to rush your decoration and stress over last-minute shopping. Start gathering your stuff about two weeks in advance and decorate your space at least one week before your party. That way, you can just focus on the F&B part when the date gets nearer.
Decorating is not easy and for all the hard work, you'd want to enjoy it for at least a week, instead of just one or two nights. While your home might look creepy for a while, it will also get you into the Halloween spirit.
That being said, stick to the theme that you've picked for the Halloween party. It's easier to shop and decorate that way. Instead of going big on styrofoam "graveyards" and "zombies", you can opt for smaller items like Halloween placemats, pillowcases, throws, plates, cups and other kitchen utensils and beddings for your living room. Also, decorate your coffee tables and side tables with candle holders in the shape of pumpkins, skulls and other Halloween-y styles. Throw on some fake spider webs and you're good. 
The best places to decorate are the kitchen, living room, common bathroom, hallway and of course, your main entrance.
Food and drinks will make up part of the decoration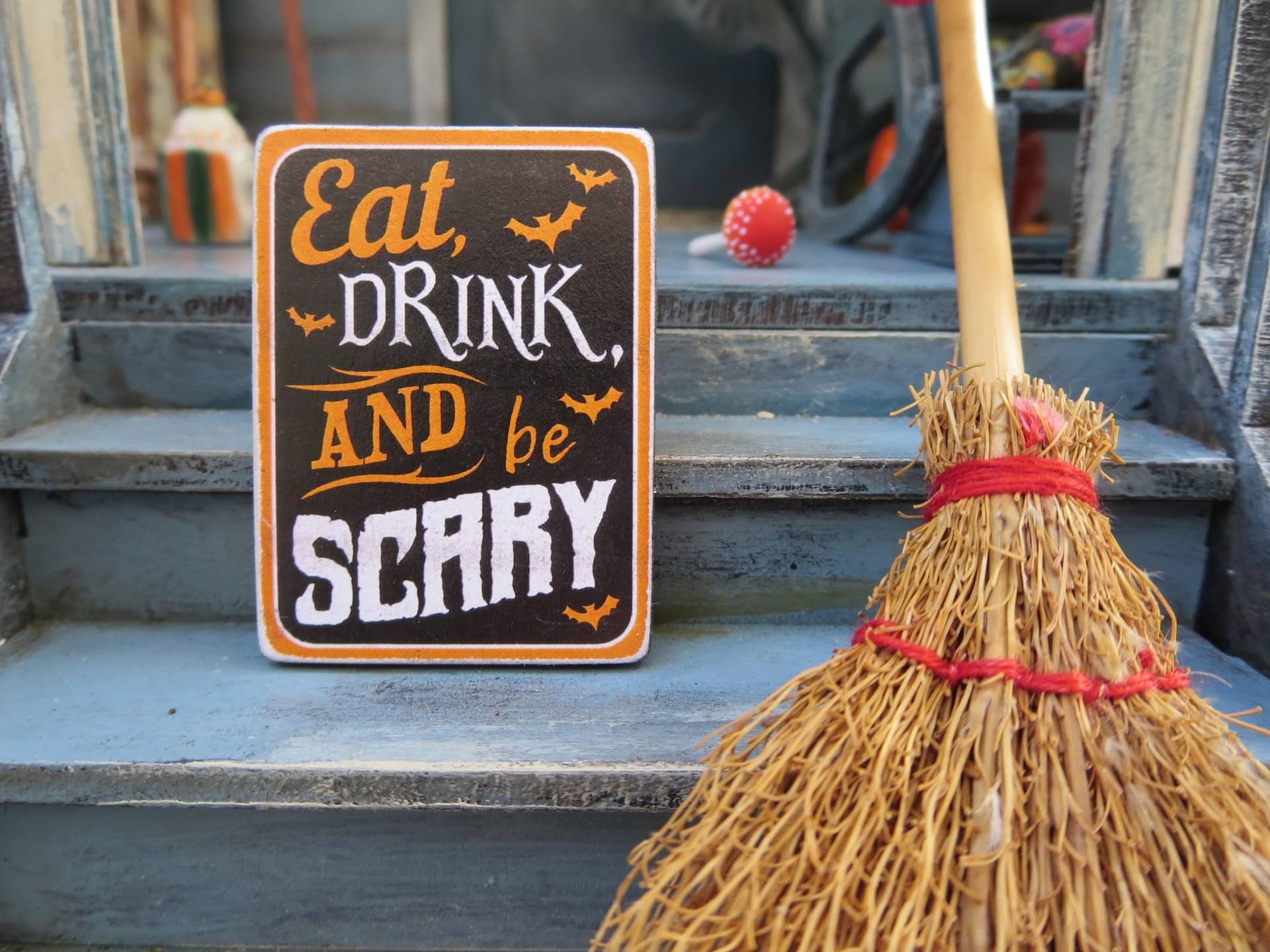 Food, desserts and cakes with a Halloween theme will spruce up your party. You can make your own or order take-ins to save time. Remember to place your orders a few days before to avoid any mishaps. Also, you can plan for a pot-luck as well so you can cut back on some costs there.
Food, drinks and scary movies aside, you can also plan some games and a lucky draw. You can get your guests to do some artsy stuff like face painting, carving their own Jack-O-Lanterns, or playing games like Murder Mystery, Death Charades and Death Pictionary. You can also prepare some gifts for the winners.
If you prefer travelling abroad for Halloween, here are some places to check out
This spooky season is celebrated around the entire world, on the same night. If you prefer to scare yourself with something a little more intense than just nightclub decoration, then it's time you visit other cities this Halloween. Ghost tours, visitation to haunted houses and learning the gruesome history of some spots will send chills down your spine. Ready for some frightful fun? Then get your passports ready and follow our lead.
San Miguel de Allende, Mexico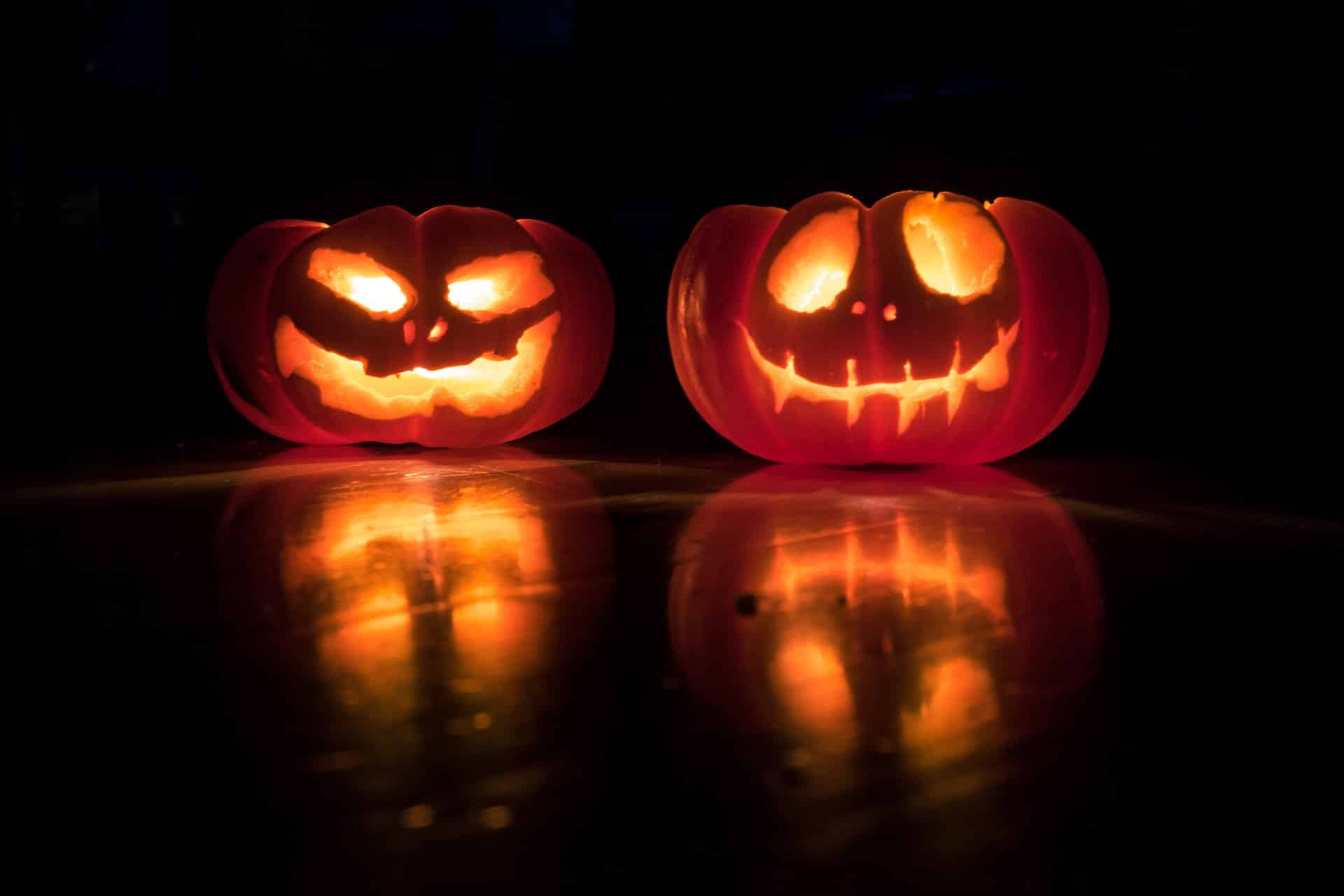 In Oaxaca, the Día de Los Muertos, easier known as Day of the Dead festivities are serious business to the locals. This festival for the dead is in honour of those who've left this world but also a way to keep their spirits remembered. This two-day Halloween celebration will have families and friends decorating the graveyards of their deceased loved ones, while some would craft ornate altars at home to further honour them.
As a traveller, you can join the revelry in the form of parades through the town of San Miguel de Allende. This Halloween celebration goes through November 2, so you will not miss out on the culture and festivity.
Edinburgh, Scotland
It's always best to visit Edinburgh at night for its phenomenal atmosphere. That aside, this city is also filled with gruesome history and murder tales. Their mystery stories are the most frightening, so it's best to join one of their many spooky tours to learn more about the city and its dark secrets. 
Make your way through the streets of North Bridge, Calton Hill and Canongate cemetery to learn its dark histories like torture, treason, and death. These areas are accessible via car rides or busses.
Hong Kong
This city never sleeps, and is always in party mode, especially during Halloween. Its people know how to have a great time, and the partying street of Lan Kwai Fong is always filled with decorations and people in full costumes when Halloween approaches. 
Although, this bustling city is not a place where you'll find trick-or-treaters on the street, the clubs, event spaces and theme parks like Hong Kong Disneyland will be so heavily decorated that you would be tricked into thinking that you're in a different world.
Besides, Hong Kong's popular theme park – Ocean Park – also throws an annual Halloween bash that all kids and adults will love. It's totally worth it to dress up in your favourite spooky character and pay Ocean Park a visit.
Salem, Massachusetts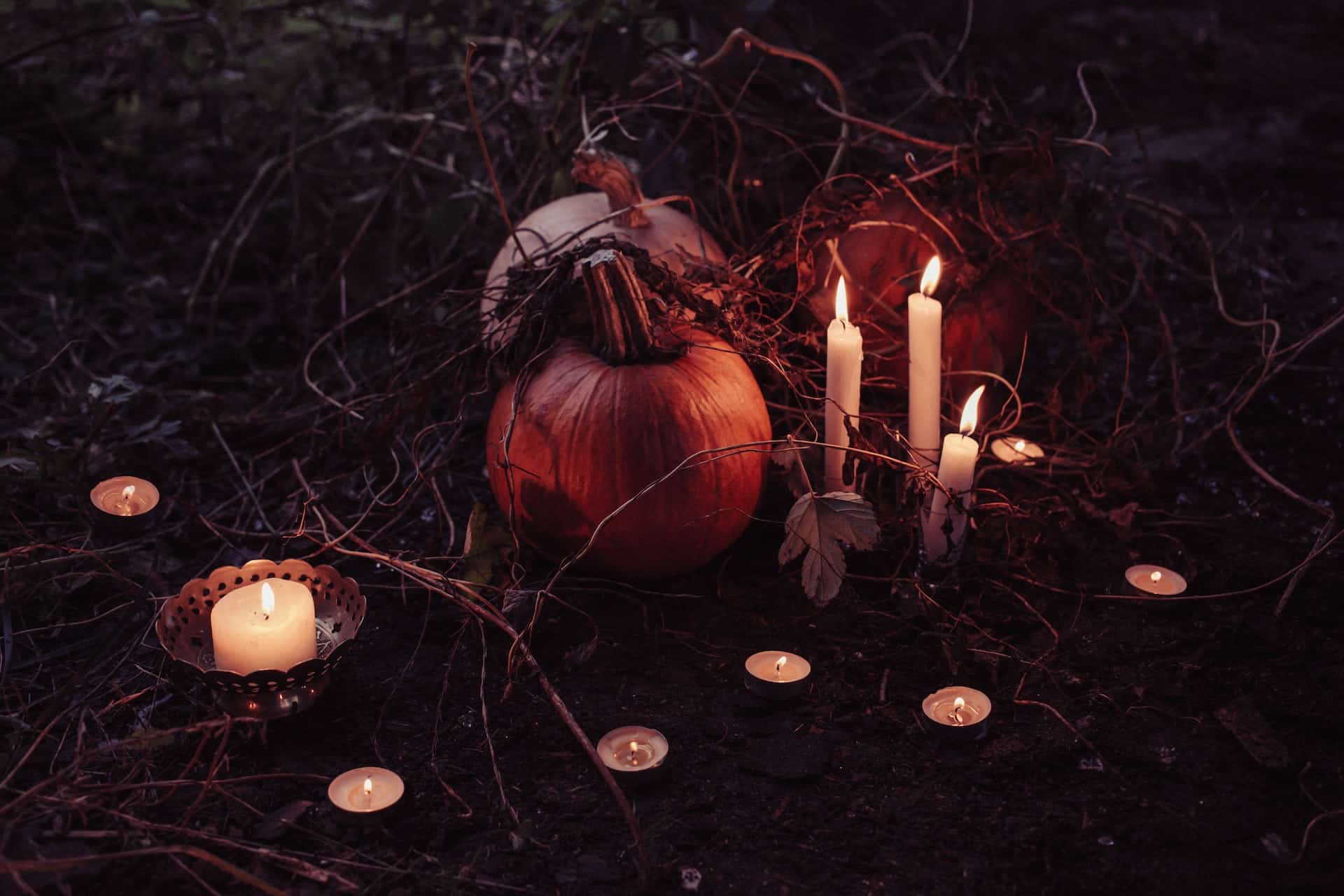 Ah, Salem. Yes, it does exist and is not just a made-up town in the Sabrina the Teenage Witch stories. Salem was formed back in the late-1690s and is filled with mysteries and horror witch stories that villagers claim to be real. Go on a tour and learn all about the small town. If you meet the right friends, you might even uncover some stories that have never been told. Also, Salem throws an amazing annual Haunted Happenings festival that is to die for.
One of the spookiest stories goes to the witch trials that took place in 1692, which you will want to know all about when you're there. Also, visit the town's historic sites like the Witch Trial Memorial, the Old Burying Point Cemetery, the beaches of Salem Willows, the Bewitched statue, the Witch Museum and the Witch Dungeon.
Tokyo, Japan
Not just a busy shopping city, Tokyo is big on Halloween too. When travelling in the city, you would want to bring out your best costume for street parties in Shibuya. Plus, you should also pop by their theme parks to meet locals who are dressed in monster and zombie costumes.
Before Tokyo was what it is today, the land is rich in dark history. It was filled with killings and screams before noises from the busy city covers it up. Look for tours during the Halloween period and explore the darker side of the city that no one has ever heard of.
Paris, France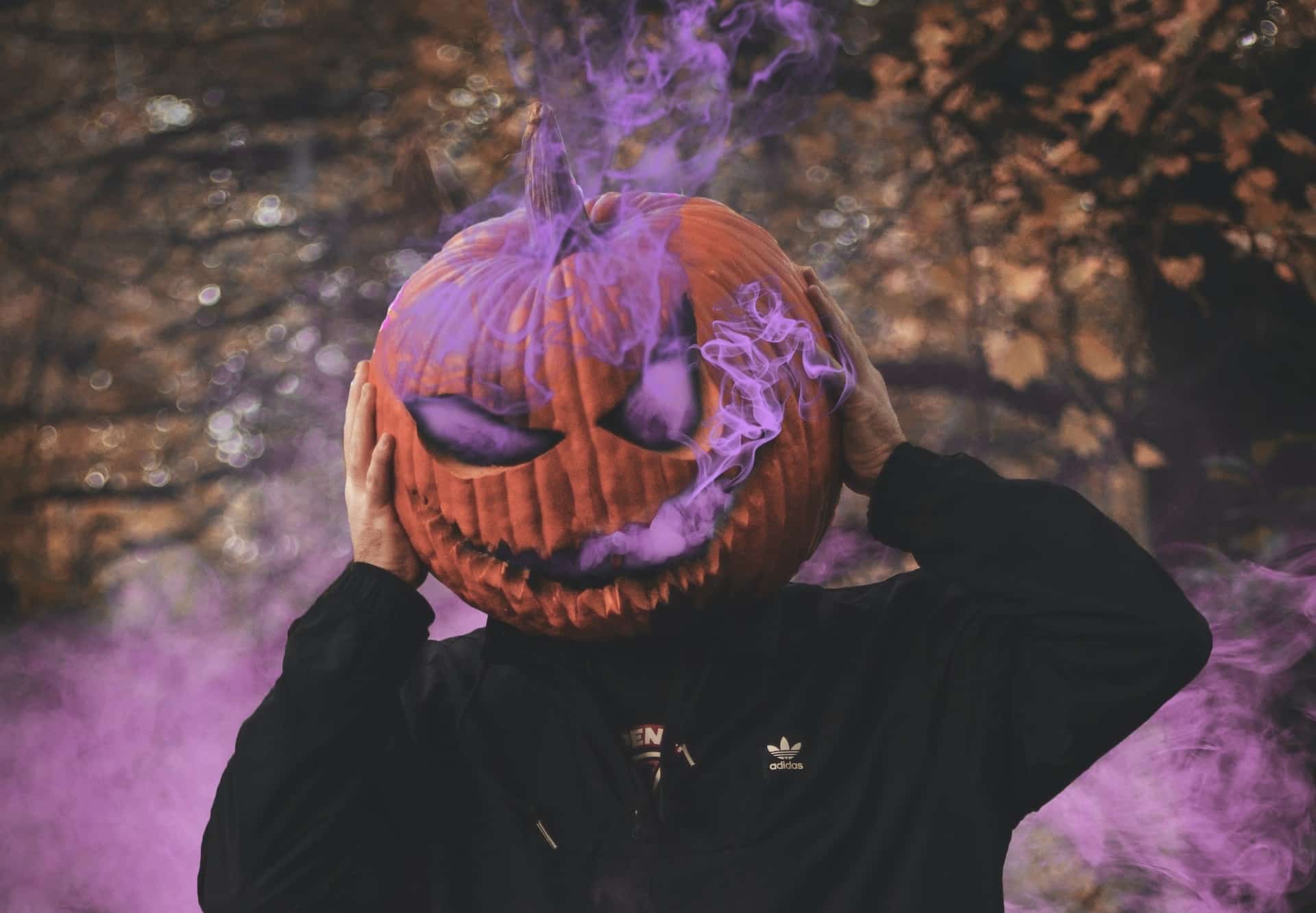 Just like Tokyo, Paris also has a dark secret that is covered up by beautiful, calming lights. Word has it that there was, or still is, something going on beneath the famous Eiffel Tower. It's a story you will want to learn all about when you are there for Halloween.
Although Paris will not have the usual Halloween parties and trick-or-treat crowd, people do dress up in something a little less spooky and a bit more fairytale-like, while sipping dessert wine at outdoor restaurants. 
In Paris, you will definitely find La Toussaint, also known as All Saints' Day. As previously mentioned, the French celebrate this day as a day to remember friends and family who have passed on. It is also a national and Catholic holiday.
Similar to the Day of the Dead in Mexico, families and friends would visit the graves of their loved ones and would place flowers and sweet decorations on the tombstone.
When nighttime falls, you can visit Disneyland Paris and Le Manoir de Paris, as they throw the spookiest parties and haunted houses in the entire Europe.
Bucharest, Romania
Go out of your way, step out of your comfort zone and go on a thrilling trip to Transylvania as they have one of the best horror houses. Go explore Bran Castle, a medieval fortress that's believed to be an inspiration for Count Dracula's home.
Bucharest has a nickname called Little Paris, as the early 20th-century architecture shows French influences. Be sure to visit the Village Museum and Romanian Athenaeum when you're there.
London, England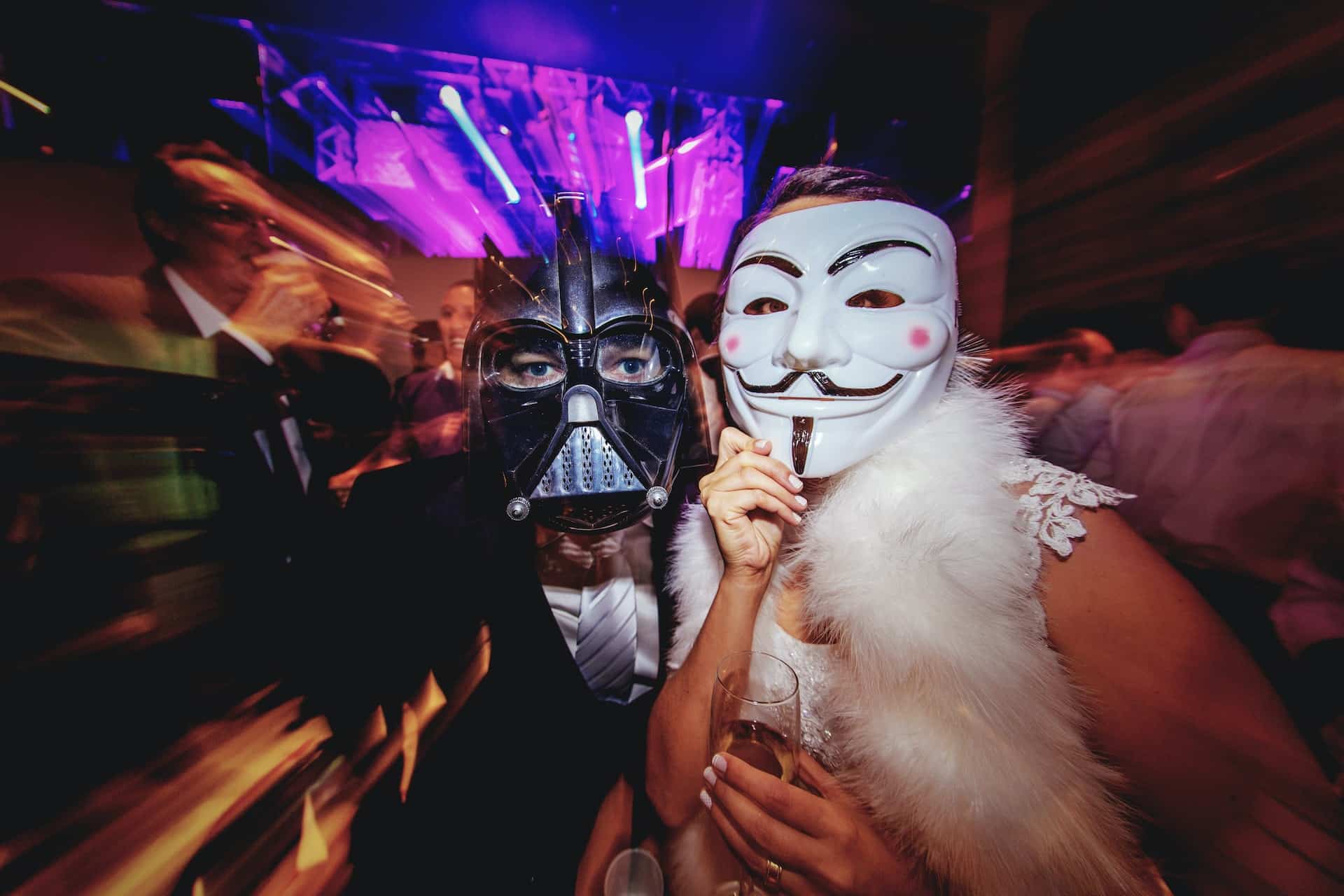 Of all the places mentioned above, London would be the city that celebrates Halloween to the fullest. The city hugs all the historical trappings that are needed for an epic Halloween season. London is a city that is brimming with ghost stories, and during the Halloween season, the best place to celebrate the festivity to the fullest is the Tower of London.
There were several notable figures were put to death in this tower, including Anne Boleyn, the former Queen of England and the second wife of Henry VIII. The locals believe that she still roams the halls. You can tour the Tower of London any time of year, but it is extra spooky during Halloween.
As Halloween is hugely celebrated around the world, there are also plenty of activities to do. You just have to pick the right one, dress up and have all the fun there is.
DISCOVER HALLOWEEN AROUND THE WORLD WITH THE BEST DEALS!
You may also be interested in: