Every year in December, the festive Christmas cheer dawns on each of us. We gather with family and friends, unwrapping gifts over roast dinner or cosying up with a mug of hot chocolate and gingerbread cookies. It is also that magnificent time of the year that we look forward to revelling in the magical feeling of Christmas around the world. Nothing says Christmas, like dazzling Christmas lights and traditional European Christmas markets to the snowy winter wonderland in Japan or South Korea. That said, you will not be disappointed making early travel plans to our top picks of global Christmas destinations for the holiday season.
Best place to celebrate Christmas across Europe and Asia
1. Stockholm, Sweden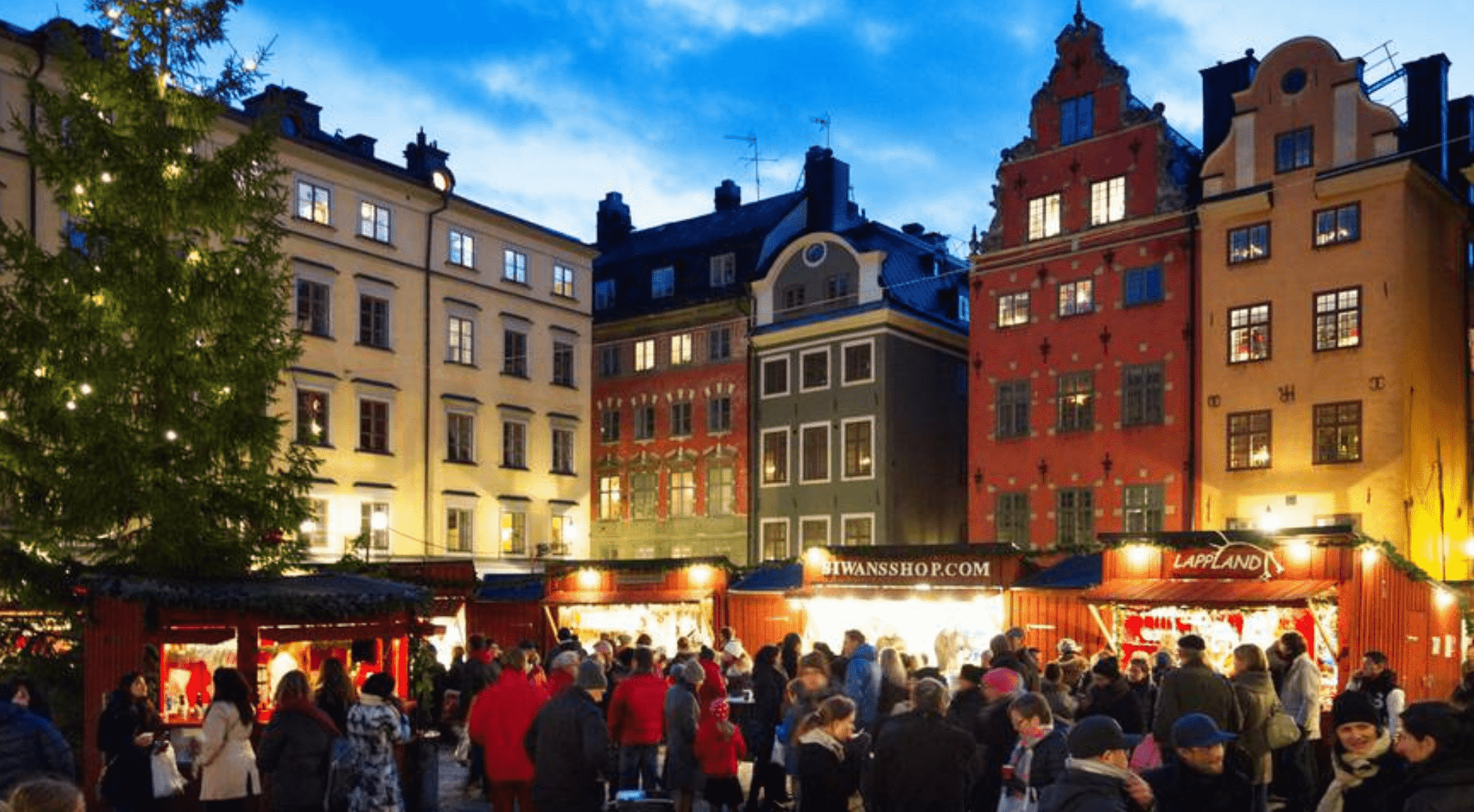 Why: Come December, Stockholm is a haven for travellers as the city counts down to Christmas with many things to see and do. Stockholm is widely known for its quaint and calm Christmas vibe. On December 13th, the Swedish pay homage to Saint Lucia, a Christian martyr, with a procession of people dressed in white and carrying candles. The highlight of the Christmas season in Sweden is Christmas Eve, where families feast on traditional Christmas dinners and children unwrap their presents.
Pro-tip for the best Christmas experience: Catch the Christmas opening ceremony with the Stockholm Santa Run, with people from all over the world dressed as Santa running or walking 3 km for charity. Join in the fun by getting dressed in your finest Santa outfit for a fun run or watch from the sidelines. A great way to mingle with locals and make new friends from all over the world!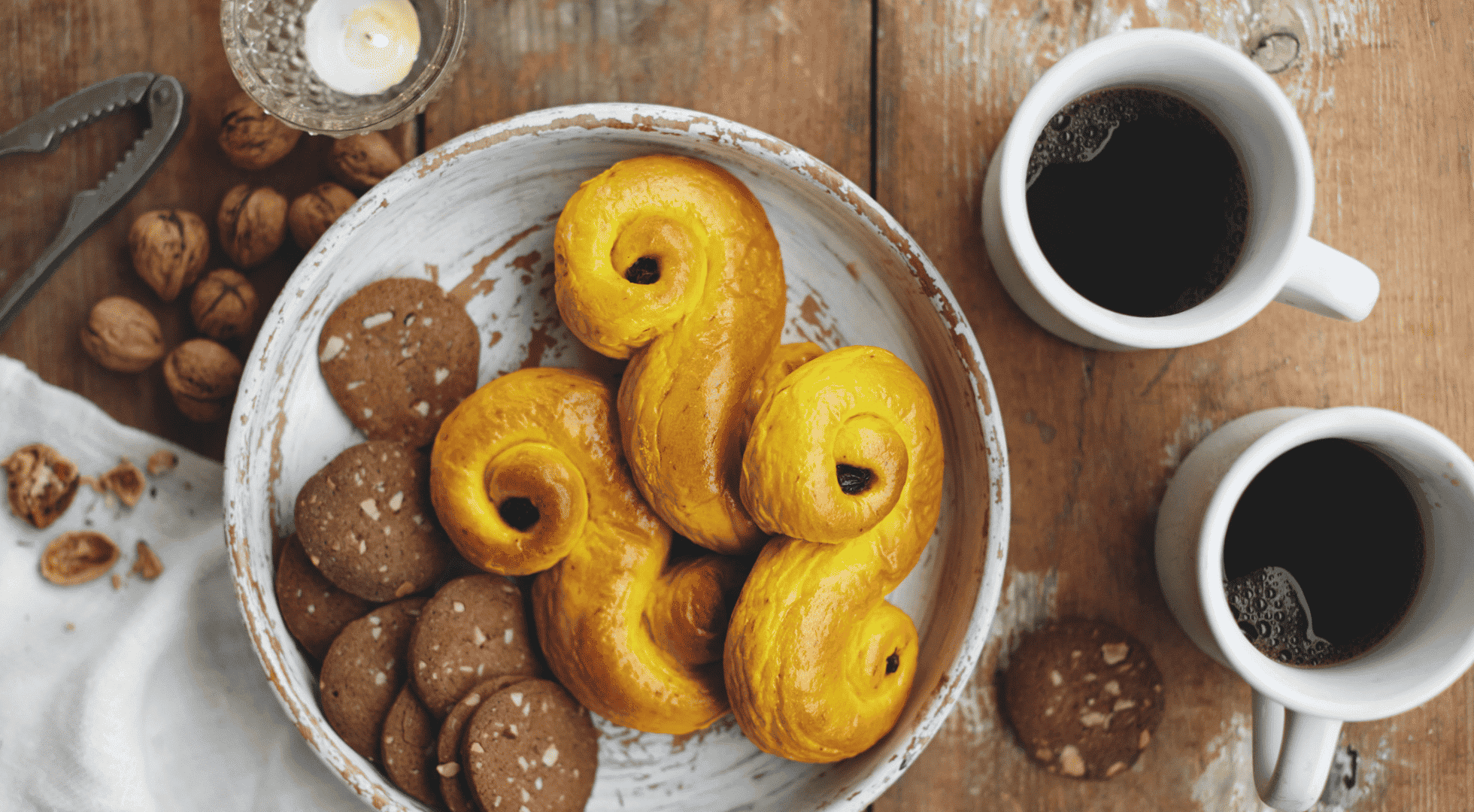 Visit the famous Christmas Market in Gamla Stan at Stortorget Square, the oldest Christmas market in Sweden, open daily until Christmas day. Here you will discover beautiful Christmas ornaments, handcrafted gifts, and traditional treats like Fika with Pepparkakor (Swedish gingersnaps) or Saffransbullar (Swedish saffron Christmas bread).
Get the ultimate Christmas photo op against one of the world's largest Christmas trees at the Skeppsbrokajen waterfront in Gamla Stan. The magnificent Christmas tree standing 38 metres high, sparkles with over 5,000 lights, and the magnificent four-metre star at the top is truly out of this world! You can also enjoy an authentic Swedish Christmas Julboard banquet in one of the vintage boats called Strömmas. Don't forget to go ice skating at Kungsträdgården (the King's Garden) across the river from Gamla Stan and immerse in the calm, festive Christmas atmosphere and magical lights.
2. Copenhagen, Denmark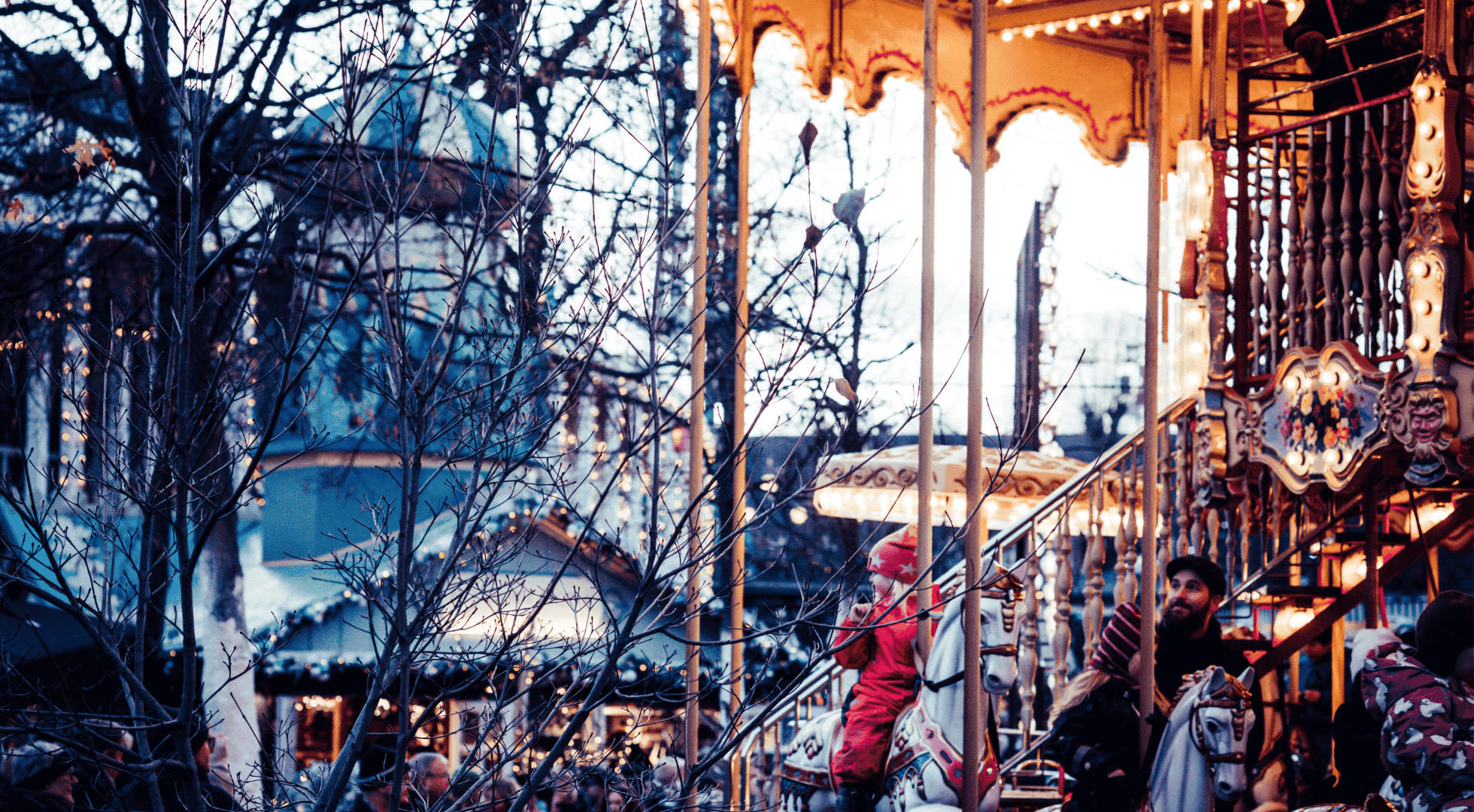 Why: The Tivoli Gardens in the centre of Copenhagen and one of the world's oldest amusement parks, is instantly transformed into an enchanting Christmas wonderland with more than a million dazzling lights decorating alpine-style wooden chalets selling Christmas gifts and snacks, Christmas trees, and park rides. Tivoli is filled with over 1,000 Christmas fir trees that exude the smell of Christmas in the air. As Denmark is one of the happiest places on earth, Tivoli Gardens will surely bring out the happy child in you during Christmas!
Pro-tip for the best Christmas experience: Indulge in traditional Danish Christmas desserts, like Æbleskiver (freshly-baked Danish doughnuts with icing sugar and a special Christmas treat), crispy cinnamon popcorn, glögg (hot mulled wine), hot cocoa or Christmas beer.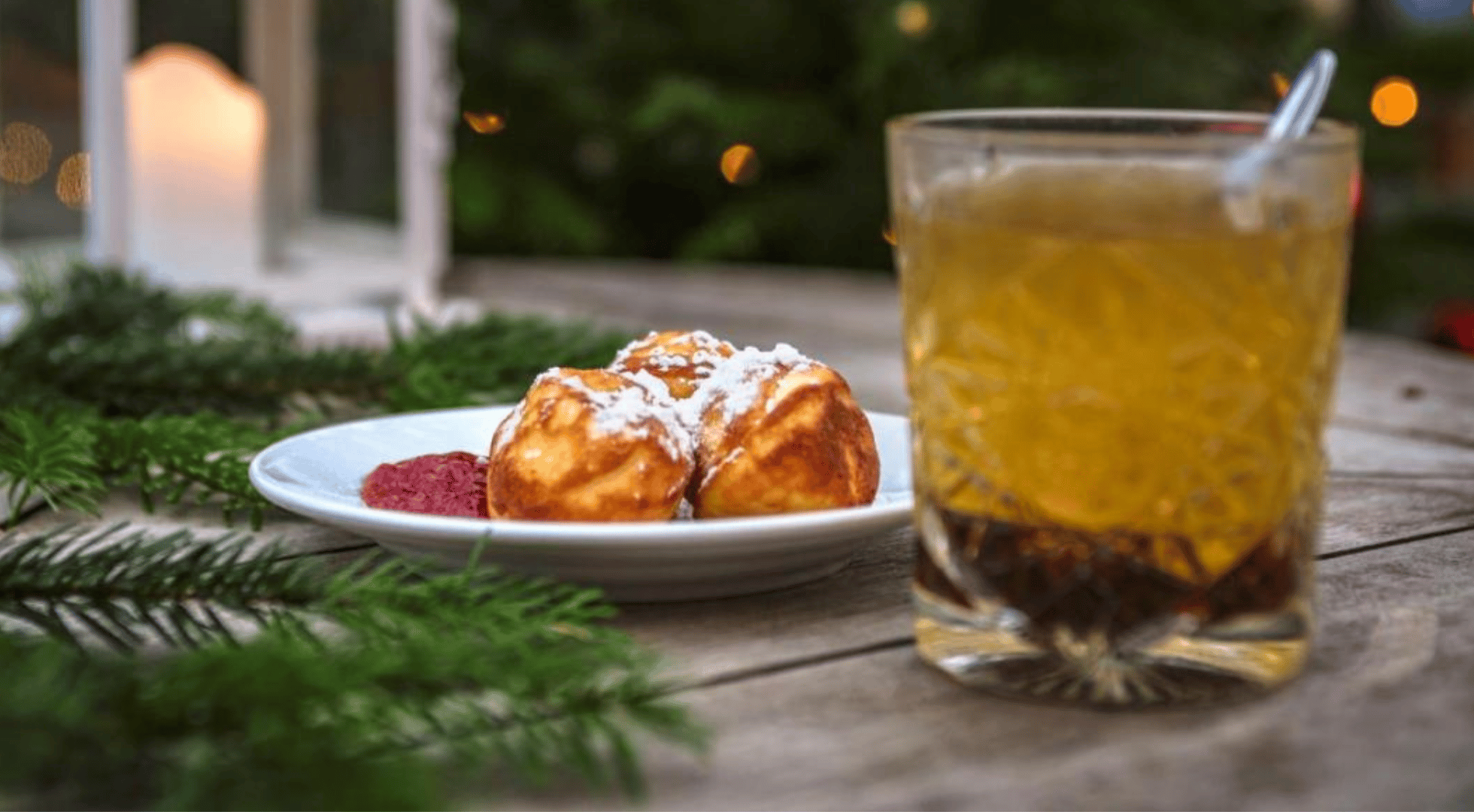 Head over to Cakenhagen, a lovely patisserie in the middle of Tivoli Gardens and choose from 12 different types of Christmas cakes. For a 5-star Christmas dining experience, Nimb Hotel, located near Tivoli Gardens, will delight you with a traditional Danish Christmas menu of roasted duck and the famous Danish Christmas dessert, Risalamande (rice and almond pudding). End your Christmas celebration in Copenhagen with a Danish tradition of dancing around the Christmas tree to Christmas carols, like "Nu er det jul igen" ("Now it's Christmas again").
3. Lapland, Finland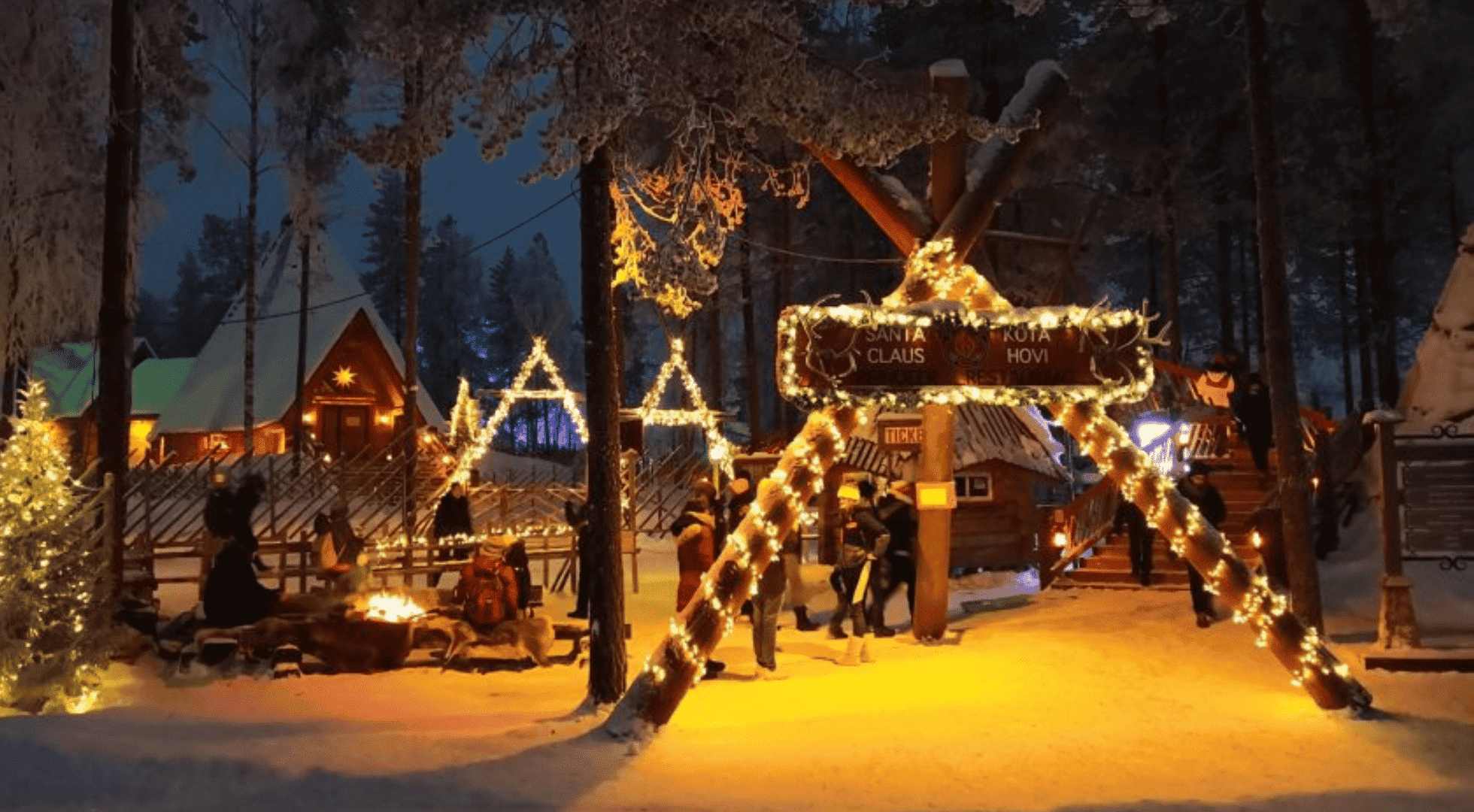 Why: The snowy arctic region of Lapland, Finland, has quickly become a popular Christmas destination among tourists from Asia, Europe, and North America as the official residence of the man of the season, Santa in Rovaniemi than the North Pole. With the Yuletide season centred around Santa's home open to the public, beautiful Christmas villages adorning the entire Lapland and countless reindeer, you are in for one of the best fairy-tale Christmas vacations in the world.
Pro-tip for the best Christmas experience: Top of the list is a visit to the home of Santa in Santa Clause Village. After World War II, the magical Santa Village was one of the rebuilding efforts to keep the Christmas spirit alive and has now grown into a holiday resort filled with cafes and all things Christmassy! You can visit Santa any time except December 23rd, when he kicks off his official duties delivering gifts across the globe.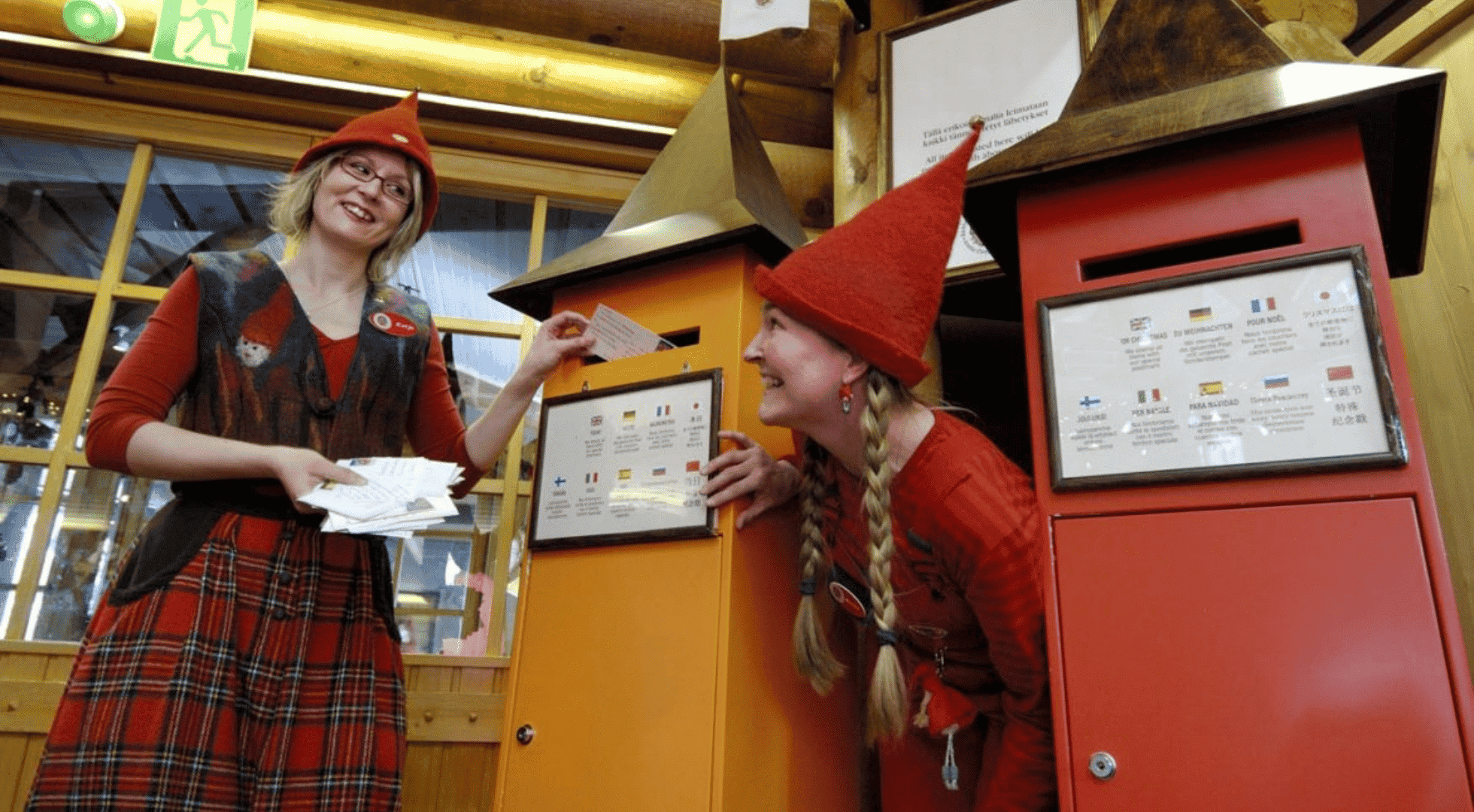 Don't forget to send your loved ones a postcard from Santa Claus Main Post Office with a unique Arctic stamp. This is an actual post office where Santa receives letters from children all over the world run by his dutiful elves! You can also purchase unique Christmas souvenirs or leave gifts that will be delivered during the holiday season.
The Elf School, located at Santa Park, is where children get to be entertained and trained by expert elves on the duties and tips for being a good elf. At the end of the training session, each child will receive an official diploma worth bragging rights. Visitors also get to bake gingerbread cookies at the park and ride the magical train.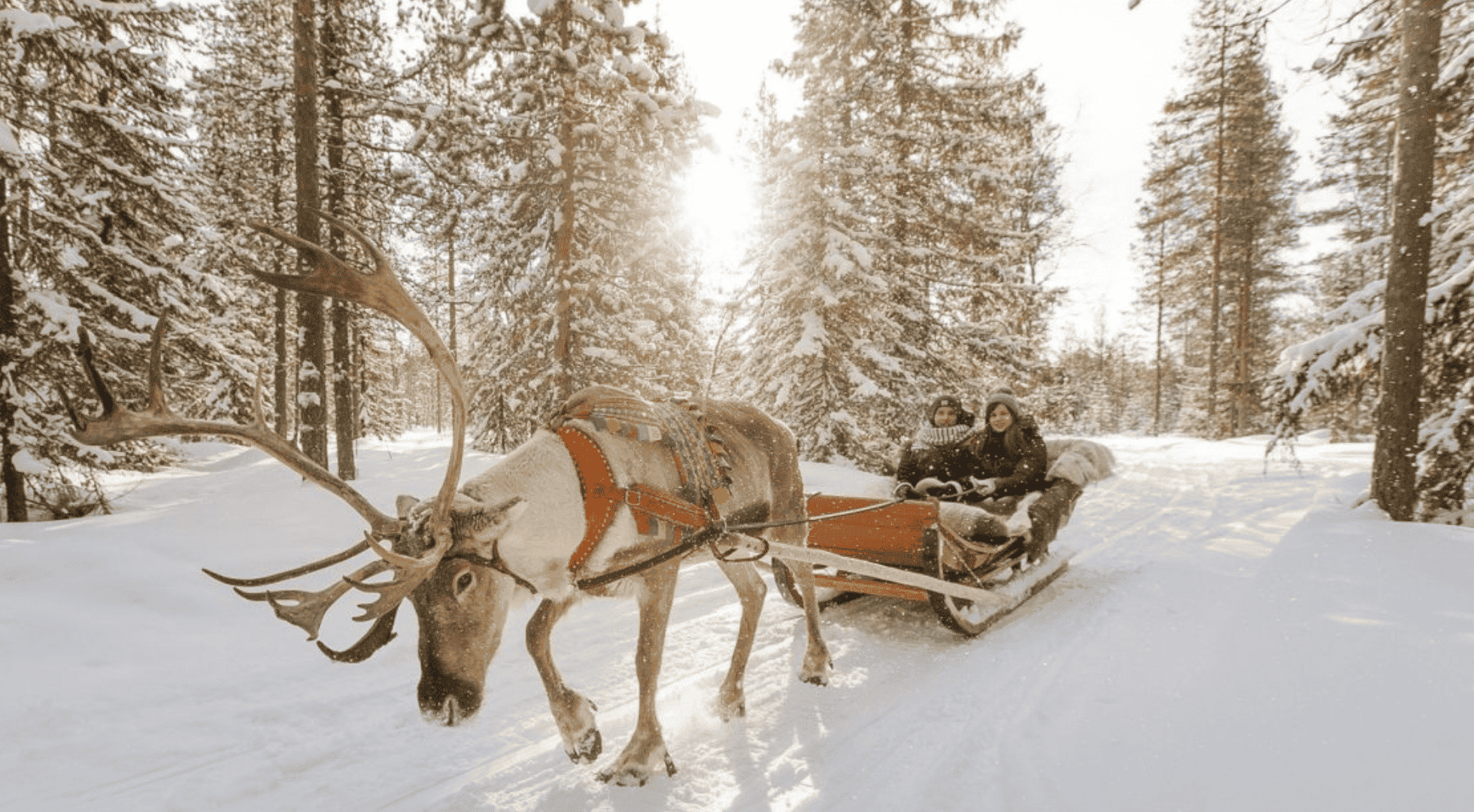 4. Cologne, Germany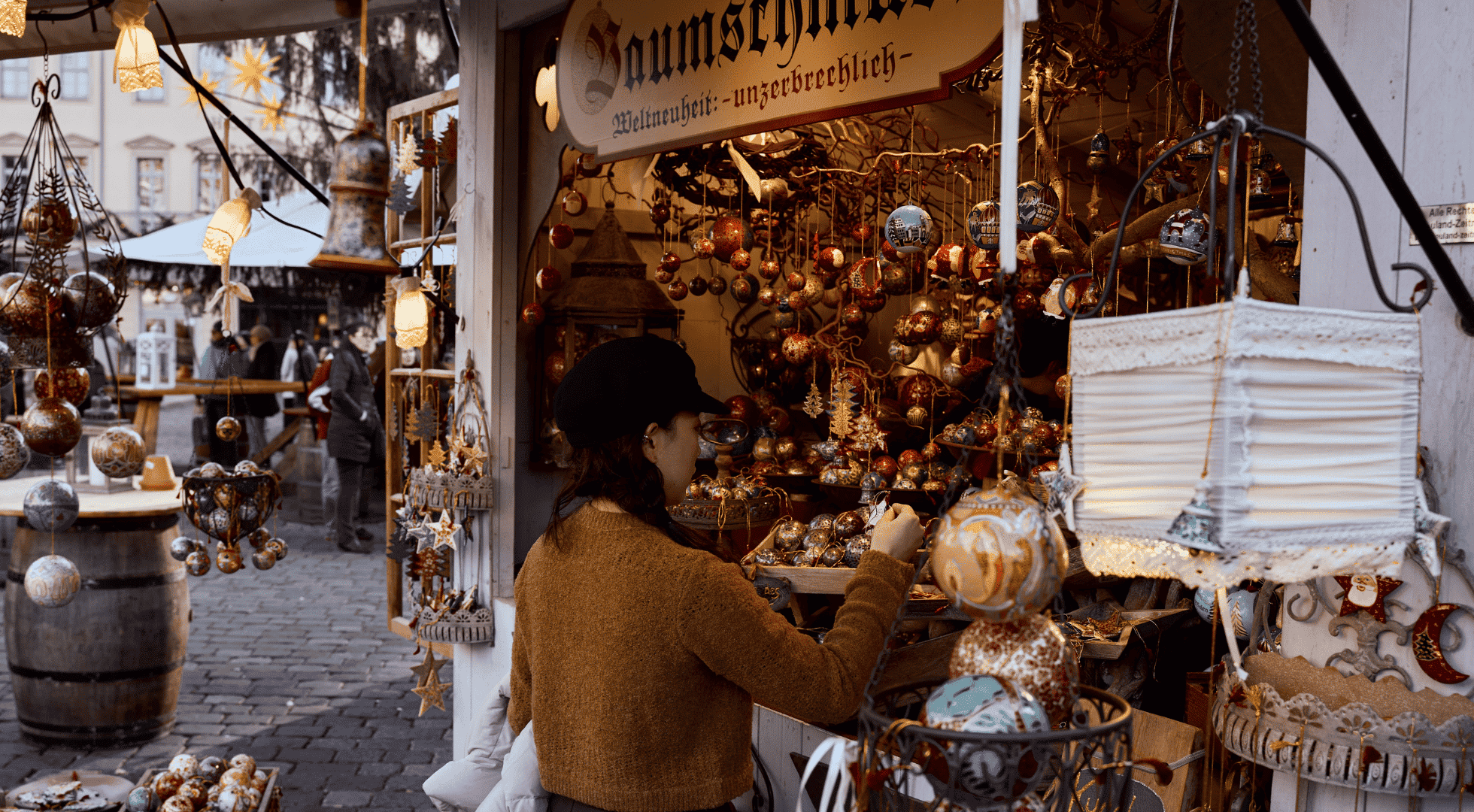 Why: Cologne exudes an irresistible European Christmas charm with festive vibes and great food. During Christmas, the ambience in this idyllic town is transformed and filled with winter wanderlusters exploring various Christmas markets with their families, couples having romantic candlelight dinners, and solo travellers enjoying nightlife events.
Pro-tip for the best Christmas experience: The city centre features seven Christmas markets decorated extravagantly. The oldest Christmas market in Cologne, Neumarkt Christmas Market, is near the main shopping area and the best place to shop for handcrafted wooden gifts for Christmas.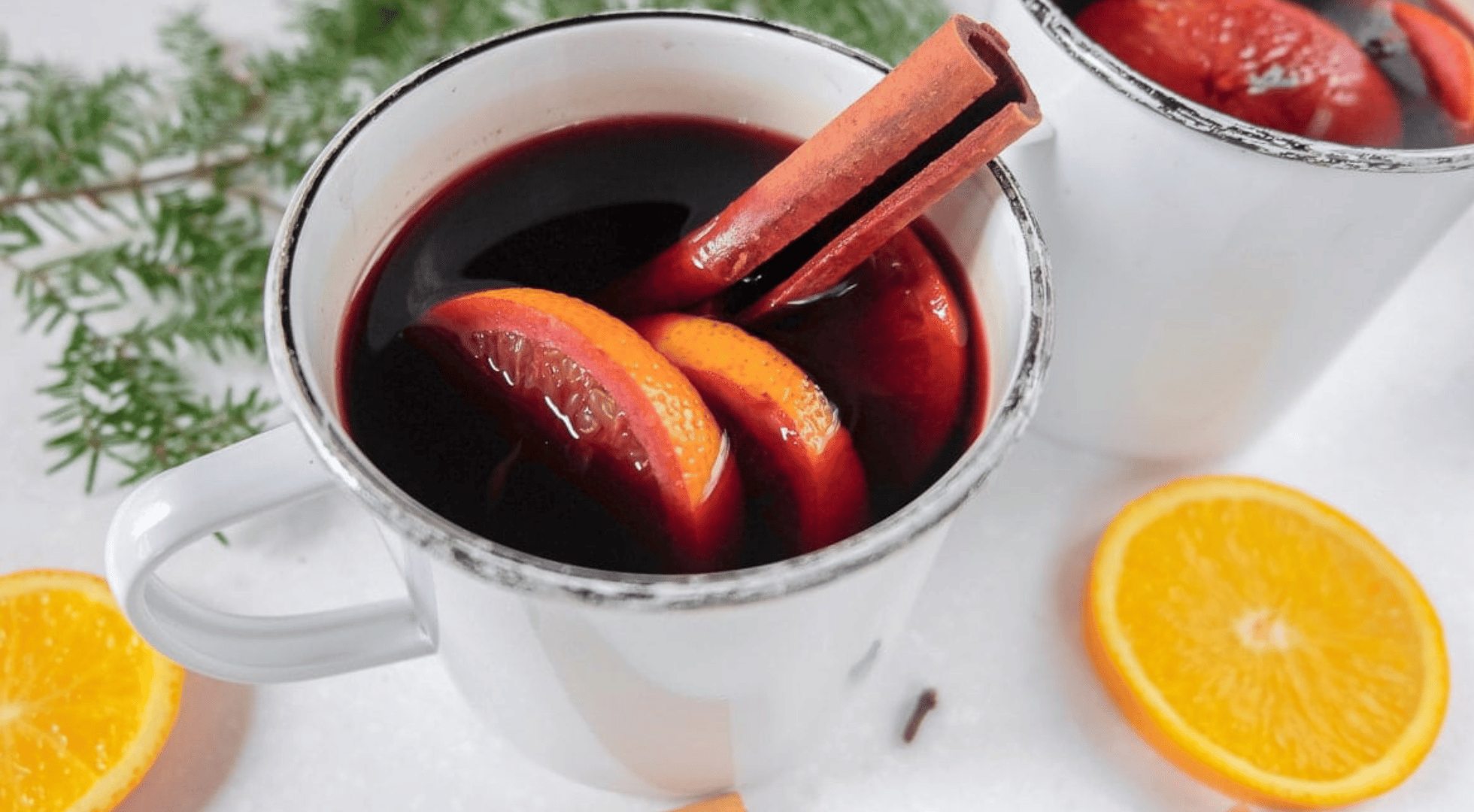 Sip Glühwein as you stroll around the traditional German Christmas markets. The German mulled wine made from a blend of spices such as star anise, cinnamon, and cloves mixed with a generous quantity of German red wine will surely keep you warm. You can even purchase the unique concoction of spices and take it home to savour with family and friends. Go skating near the Neumarkt Christmas Market or play the Scottish game of curling (like indoor bowling), a favourite outdoor game among Germans during Christmas, with some help from friendly locals.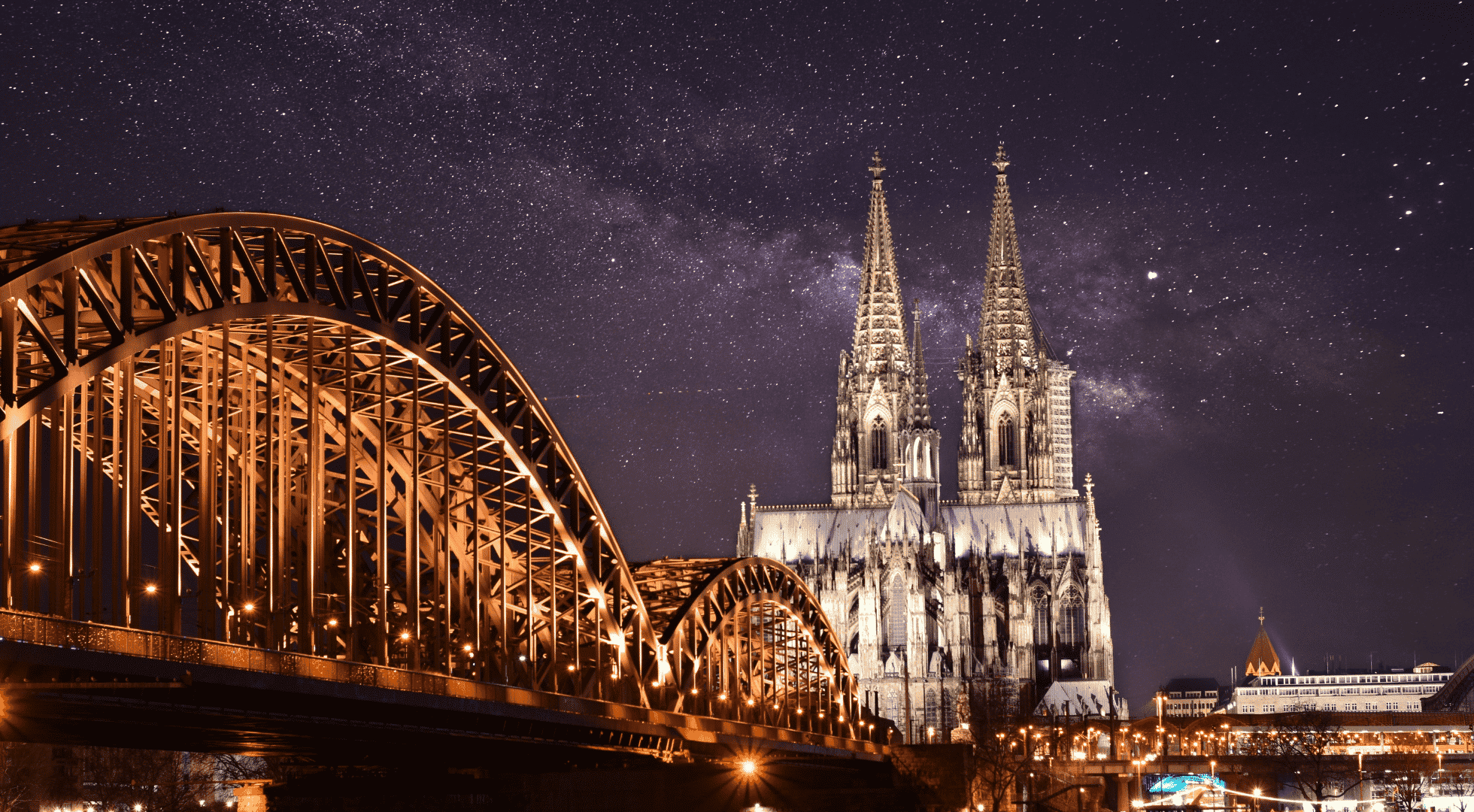 The Shrine of the Three Kings at the gothic Cologne Cathedral is a must-visit for first-time travellers to Cologne. The shrine embodies the bones of the Three Magi or Three Wise Men from the nativity story of the birth of Jesus. Keep the Christmas spirit going by cruising along the Rhine River and singing Christmas carols while feasting on German Christmas specialities. At night, head over to the Brauhaus, the traditional German beer house which is an iconic feature of German culture, to wind down over exclusive locally brewed kölsch and a vibrant Christmas atmosphere.
5. Vienna, Austria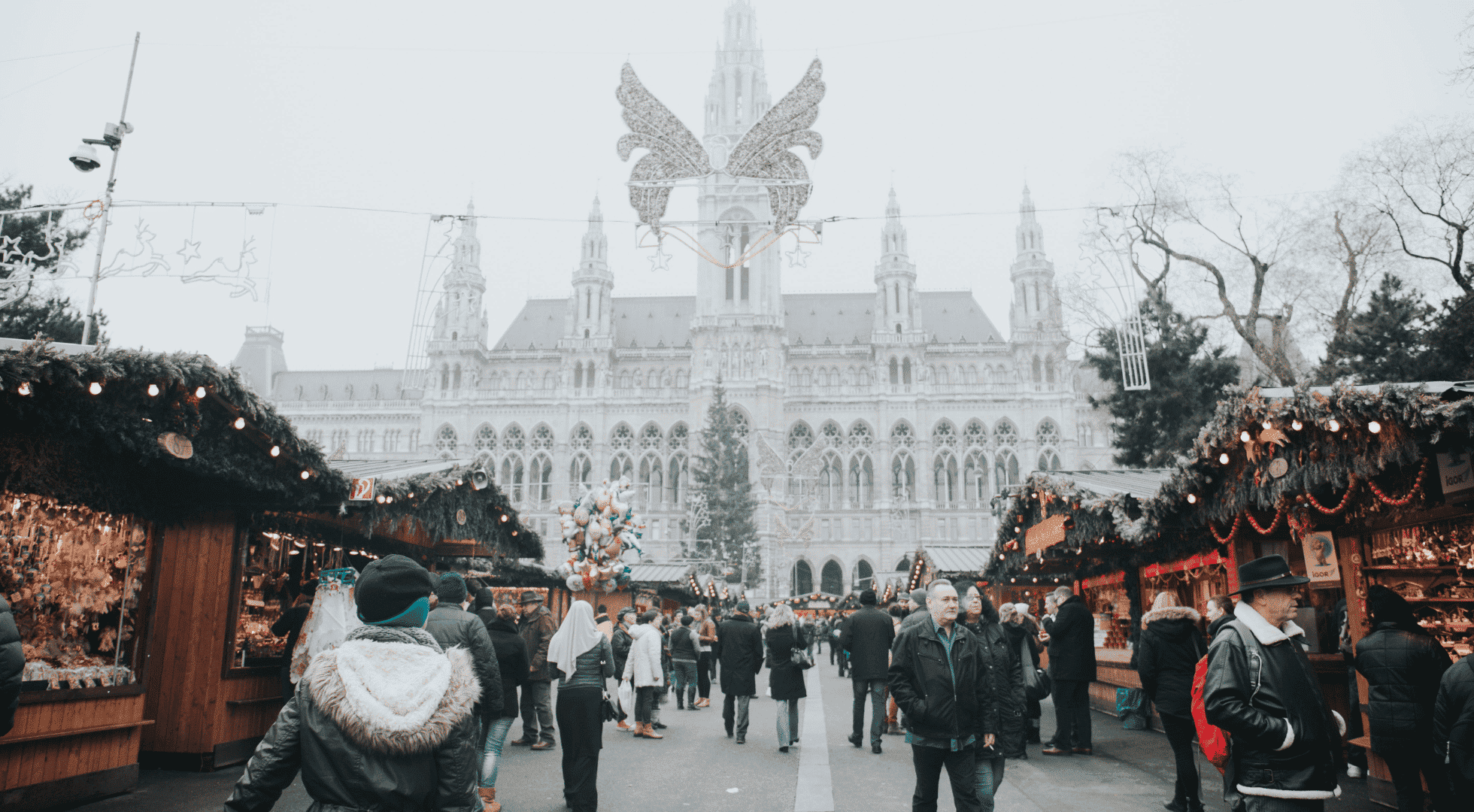 Why: Vienna is famous for its majestic architecture, museums, classic cafes and music. It's the perfect backdrop for a rustic Christmas celebration with beautiful nativity displays, brightly-lit Christmas lights adorning cobblestone streets, giant Christmas trees, the smell of roasted chestnuts, and lovely hot wine.
Pro-tip for the best Christmas experience: Visit the Belvedere Palace and Museum, home to Austria's most famous art history of the Golden Period, Gustav Klimt's The Kiss. The exquisite artwork features gold leaf, silver and platinum. Don't forget to tour the pristine gardens on the palace grounds for a photo-op against this scenic Vienna landmark.
Head over to Vienna's largest Christmas market, the Christkindlmarkt at Rathausplatz. Here you can savour roasted chestnuts, drink Glühwein (warm mulled wine), and taste Bratkartoffeln (a tasty Austrian pan-fried potato dish). Enjoy the hustle and bustle of the crowded market while gazing at Vienna's classical Christmas lights and fascinating Christmas souvenirs.
Nothing spells Viennese Christmas like the Vienna Boys' Choir on Christmas morning from the Hofburg Chapel at Vienna Palace reverberating in the air. You can also attend mass and an advent concert at one of the baroque churches like Karlskirche (St Charles's Church), featuring masterpieces by Mozart and Beethoven.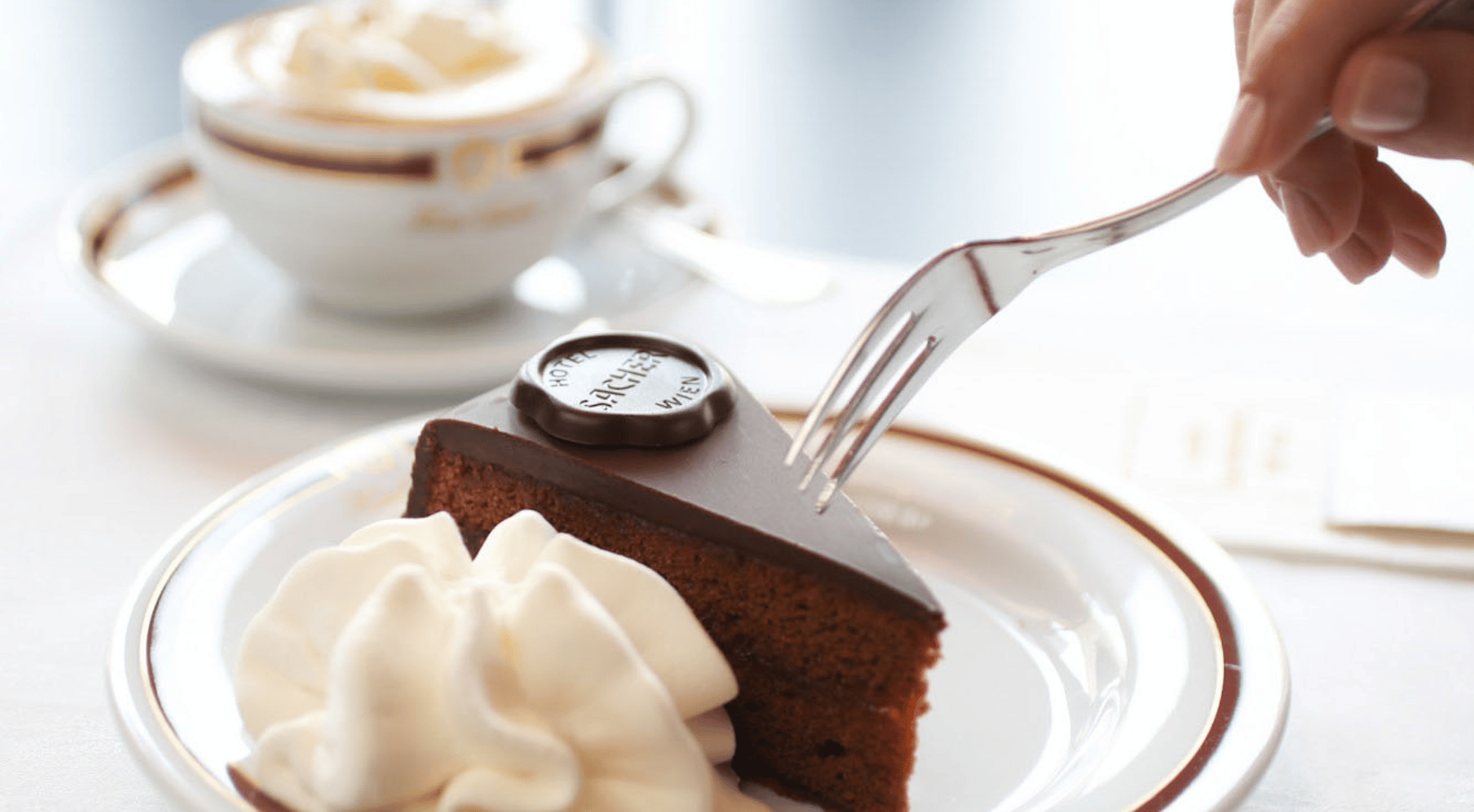 Marvel at the Giant Christmas Bow opposite the Vienna State Opera House, which has become a tourist hotspot, before heading to a traditional Viennese coffee house. Café Schwarzenberg is the perfect place to sample apple strudel, a classic Austrian winter dessert or Sachertorte, a decadent Chocolate cake with two layers of chocolate and apricot or cherry jam filling. To end a charming Christmas celebration, take a horse and carriage ride at night across the city of Vienna for a romantic feel!
6. Strasbourg, France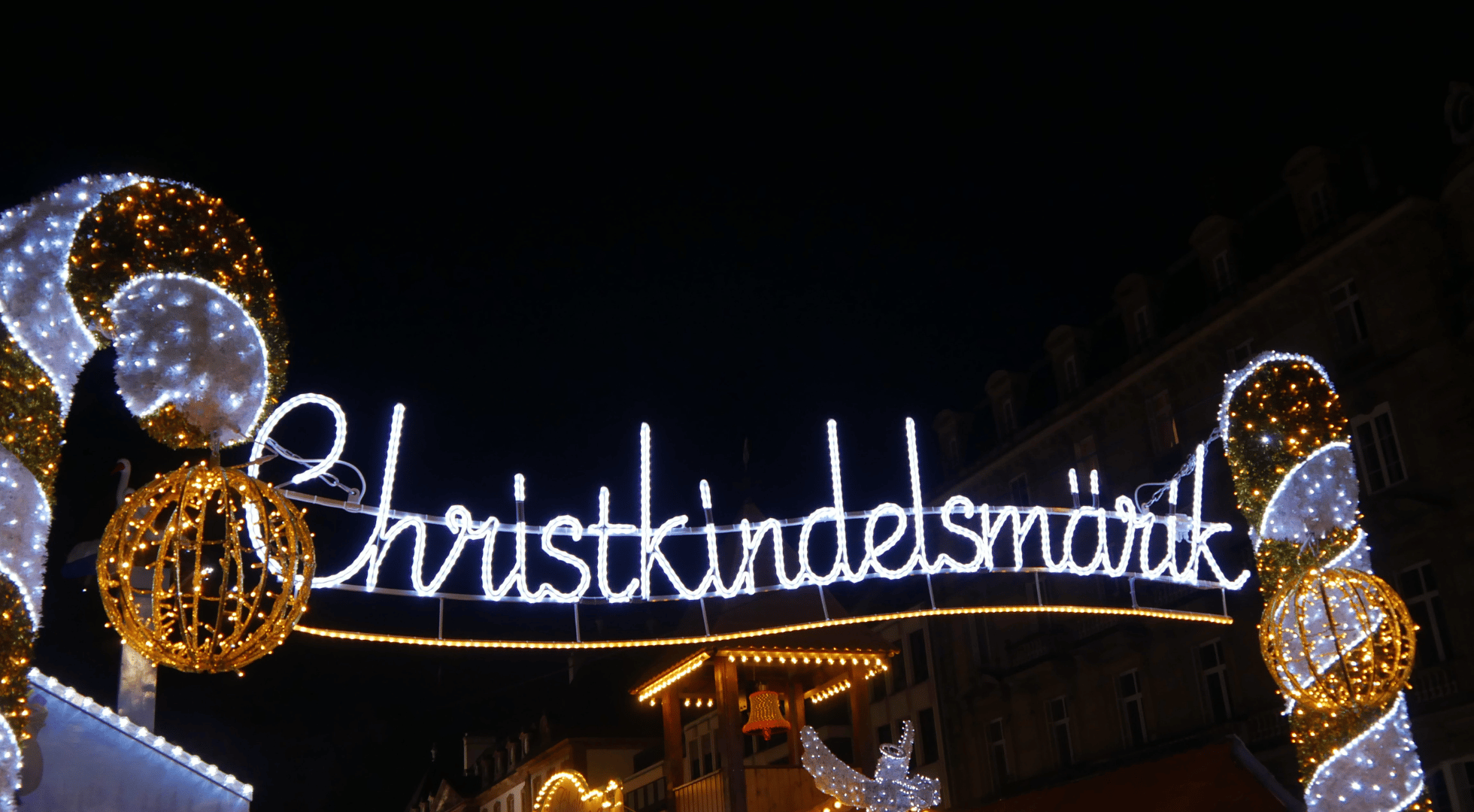 Why: Well-known for one of the oldest Christmas markets in France and the world, dating back to 450 years, a Christmas trip to Strasbourg will put you right at the centre of the capital of Christmas. The Christmas markets in Strasbourg pay homage to the festive customs and beliefs deeply rooted in the Alsation culture from the countryside, for example, homemade bredele cakes and handcrafted Advent wreaths.
Pro-tip for the best Christmas experience: Gaze at the magnificent sky-high Christmas tree in Place Kléber, traditionally known as the square for fig tree sellers. At 30 meters, the magical Christmas tree with sparkling illuminations is the pride of Strasbourg beaming over the city and a true wonder.
Travel for half an hour from Strasbourg to Saint-Georges church in Sélestat to learn more about the history of Alsatian Christmas trees. Discover natural and edible ornaments like red apples, bredele biscuits, and waffles used in ancient times. At Saint-Georges church, fig trees are suspended from the nave's ceiling following old traditions.
At night, explore the fascinating, Christkindelsmärik, France's oldest Christmas market with over 300 wooden chalets selling Christmas gifts and ornaments and traditional treats like bredele, Chocolate gingerbread men, and mulled wine. Strasbourg is also famous for escargot (snails), so experience this unique French delicacy in savoury garlic oil at the Christmas market!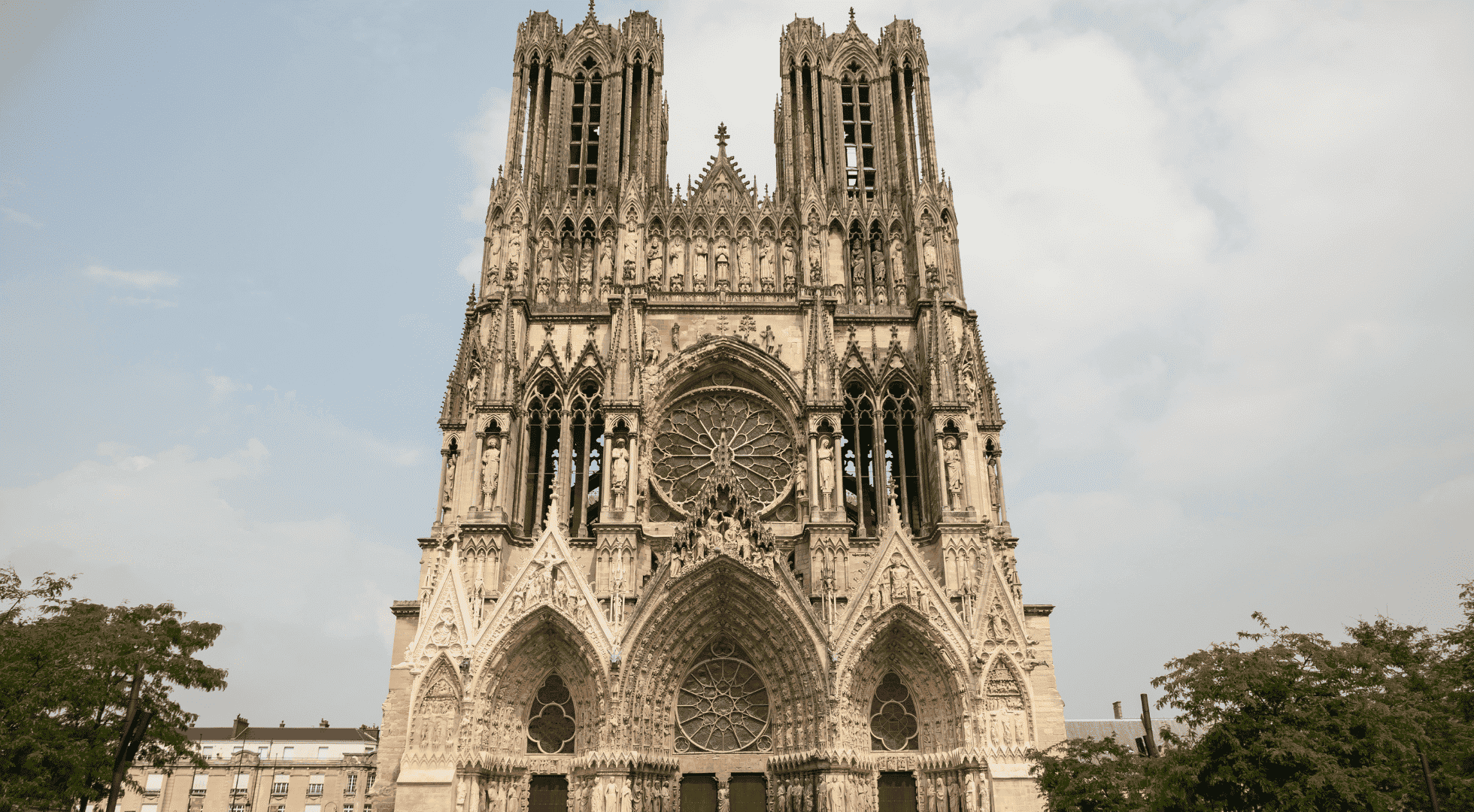 Head to the Romanesque Cathedral of Notre Dame, dedicated to the Virgin Mary, the mother of Christ and a famous Christian pilgrimage site. Despite the fire that broke out in 2019, the Cathedral remains magnificent amidst ongoing restoration efforts. Experiencing Notre Dame first-hand is a must for any traveller to France especially celebrating Christmas mass at one of the most ancient Cathedrals in the world for its iconic French Gothic architecture.
During the day, you can visit the open-air book market at Kléber Square for second-hand books and some rare finds like old postage stamps and coins or stroll around the flea market for antiques. End your day by savouring Alsation wine, the aromatic, floral, and spicy white wine of Strasbourg, at Le Gruber, a cosy restaurant near Kléber.
37. Bath, England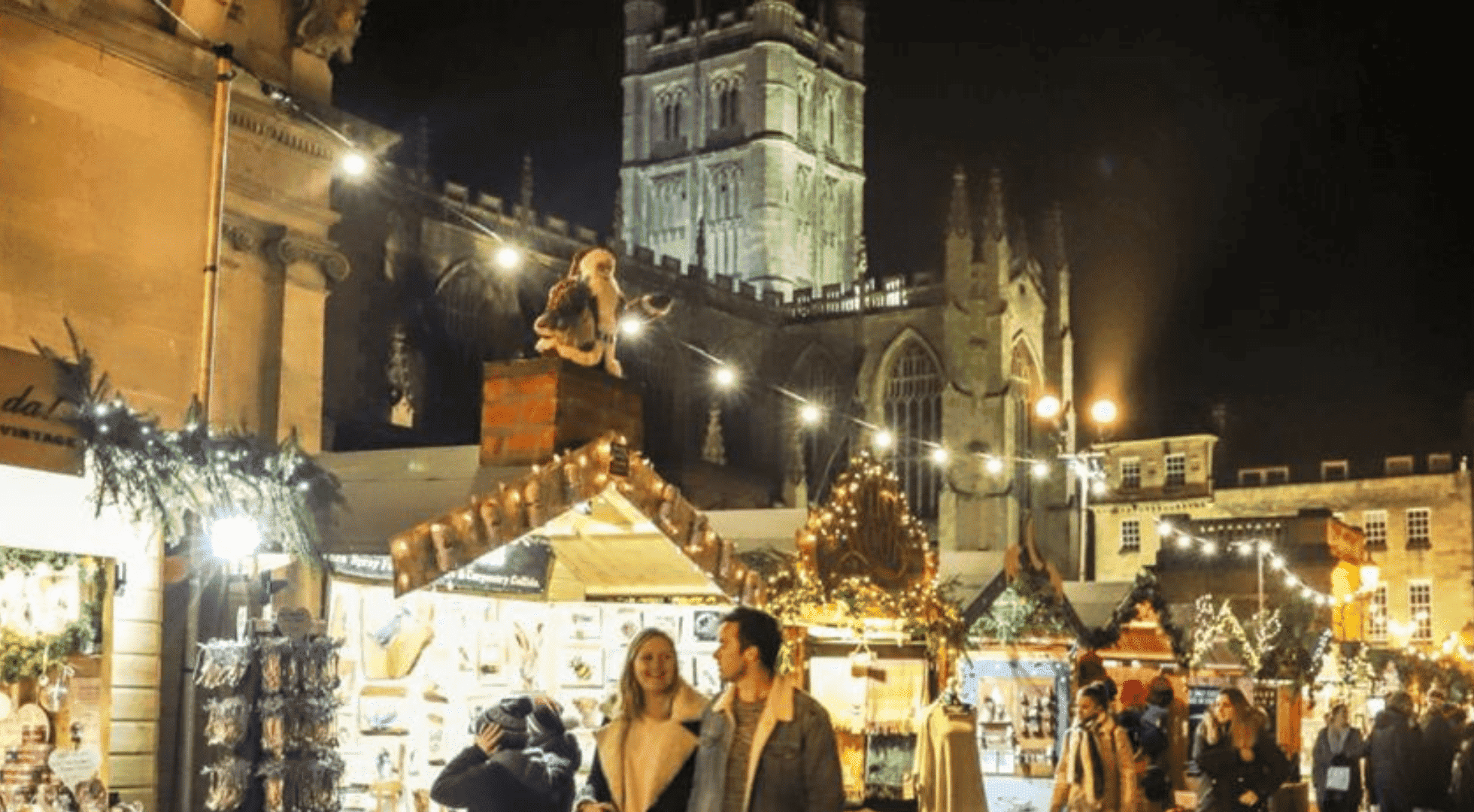 Why: Plunge into a traditional English Christmas atmosphere at Bath, home of the world-renowned English classic literary figure, Jane-Austen, famously featured in her novels, "Persuasion" and "Northanger Abbey". The historic streets, museums, and traditional English Christmas stalls will transport you back to the famous regency era of Jane Austen.
Pro-tip for the best Christmas experience: With over 170 quaint English wooden stalls, the Bath Christmas Market is the perfect place to discover traditional English Christmas baubles or shop for unique Christmas stocking fillers amidst the backdrop of the ancient Bath Abbey and famous Roman Baths.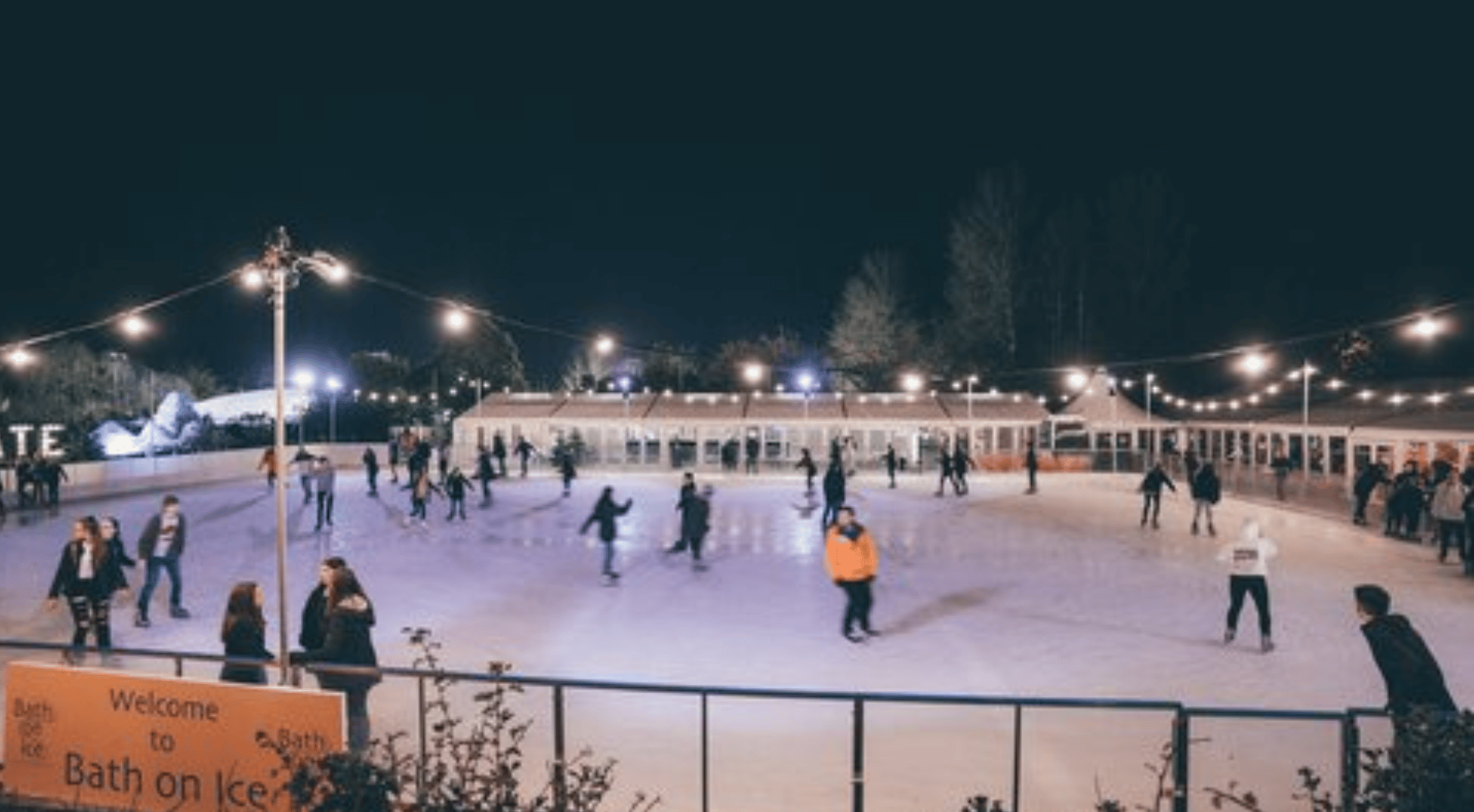 Feasting on traditional Christmas desserts, like a mince pie, Christmas pudding, or trifle, is a must! Visit the huge and magical Christmas tree at Bath Abbey or take a tour around the Abbey itself for an aerial view of Bath at Christmas and the dazzling Christmas market. Have a fun time skating at Bath On Ice nearby and warm up afterwards at Moguls Alpine Bar over wood-fired pizza and hot cider or hot chocolate.
Take a bauble-making class at Bath Aqua Glass and create a unique Christmas bauble for your loved ones. Learn more about the glassblowing technique as you get to literally blow life into your own bauble masterpiece! For vintage finds and Christmas homeware, shop along Walcot Street, Bath's artisan space. This area comes alive at night with amazing live entertainment and local pubs where you get to mingle with locals and share in the homey English Christmas spirit.
Relax after a long day of Christmas shopping by indulging in a spa treatment at the Thermae Bath Spa. Treat yourself to Roman-inspired steam baths, ice chambers and relaxation rooms to soothe your senses. Otherwise, you can opt to swim in the warm rooftop pool filled with natural minerals and soak in the scenic view of the city.
8. Tokyo, Japan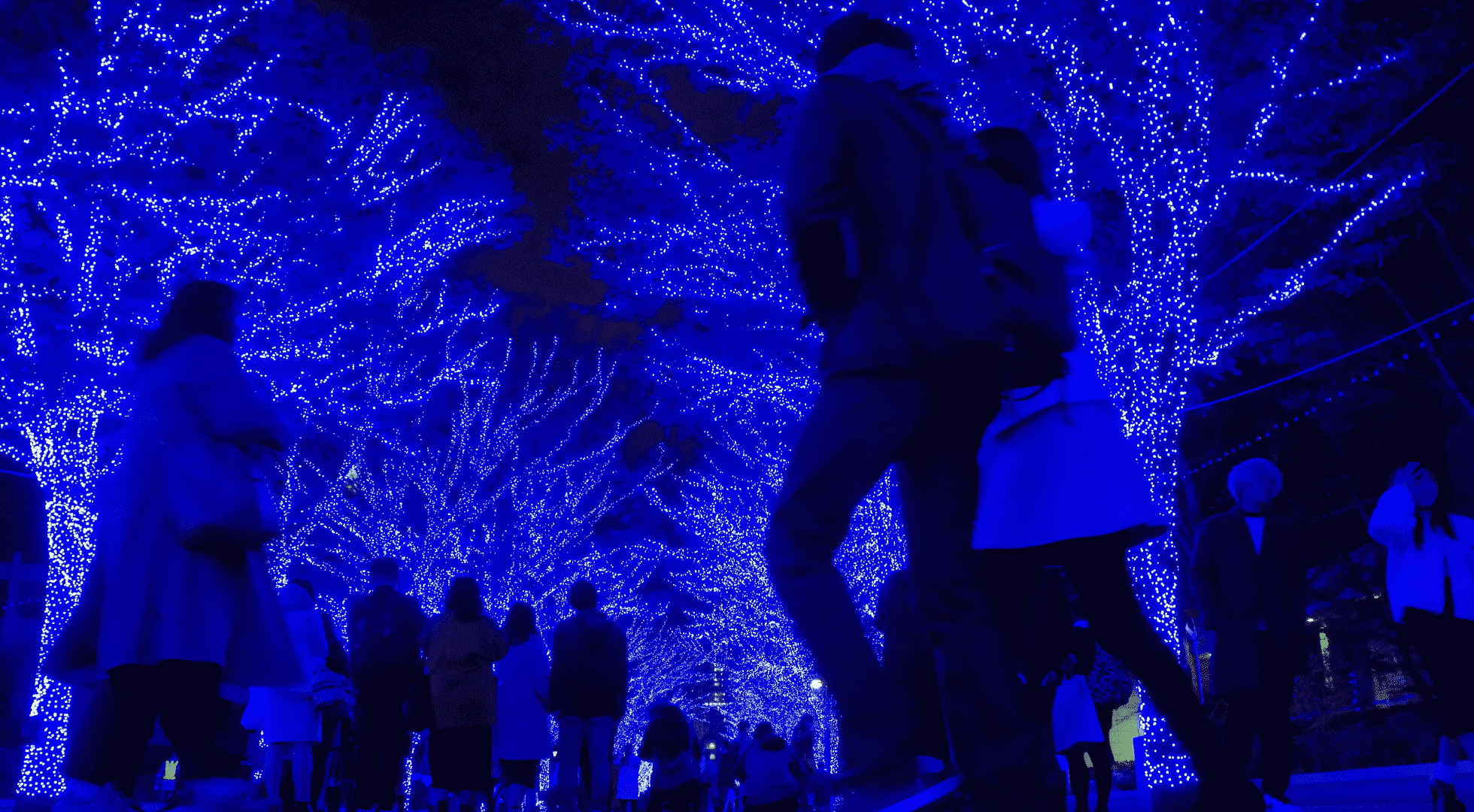 Why: Christmas in Japan means shopping sprees, dazzling winter light displays, food and drinks. As Christmas isn't a public holiday, many business centres and retail outlets are in full swing to dish out Christmas joy beyond the Japanese way of feasting on KFC chicken!
Pro tip for the best Christmas experience: A trip to any Christmas market in Tokyo is the perfect fix for those who can't afford a Christmas vacation in Germany. With countless German-themed Christmas stalls, you can savour glühwein, gingerbread and other traditional treats in an Asian winter wonderland! Visit the Blue Grotto at Shibuya for an awe-inspiring blue Christmas atmosphere known as Tokyo's renowned destination for unique Christmas light displays. Another stunning Christmas illumination spot is Marunouchi Naka-Dori Street, powered by environmentally friendly, low-energy LED bulbs. Add a romantic feel to your dinner date as you gaze at the winter light displays and pass by fancy cafes and boutiques.
Christmas afternoon tea in Tokyo will appeal to both young and old, especially those with a sweet tooth for traditional English treats. Reserve a table at the Imperial Hotel for a unique afternoon tea session with a Japanese influence, like creative matcha cakes to scones and finger sandwiches, or indulge in a delicious Christmas dinner of roast turkey with all the trimmings. Burn off those calories by skating at any outdoor ice skating rink around Tokyo and marvel at sparkly lights and the festive atmosphere at its best.
9. Jeju Island, South Korea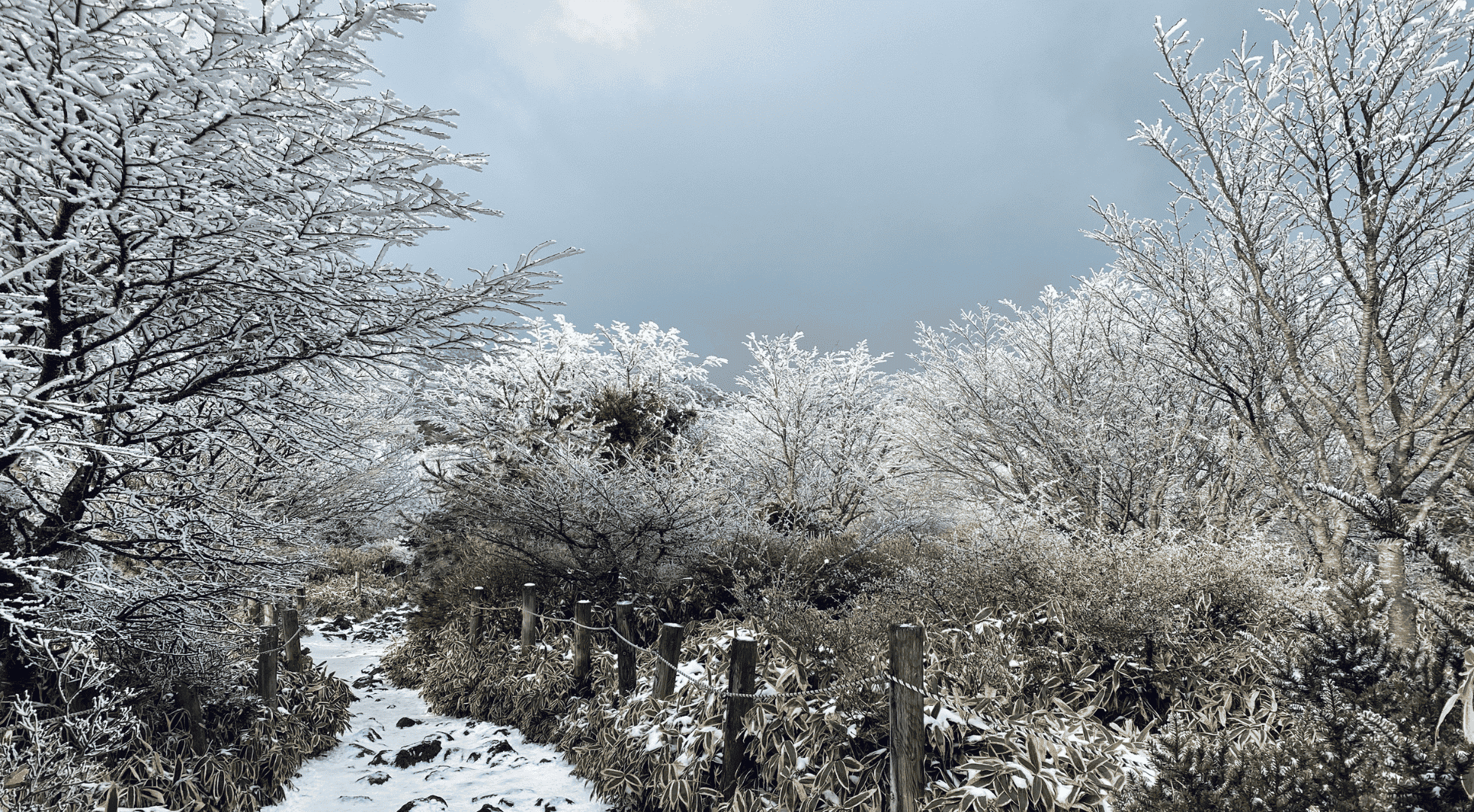 Why: Winter is a great time to visit Jeju Island for an unconventional Christmas celebration with scenic views of the snow-capped Mount Hallasan, feasting on Korean BBQ and visiting the quirky Christmas museum.
Pro-tip for the best Christmas experience: Hike the snowy slopes of Mount Hallasan or play in the snow and experience the breathtaking view of an Asian winter wonderland at Mount Hallasan. After a hike, warm up to piping hot Korean BBQ and Hallasan Soju.
Visit the Weihnachten Christmas Museum in Seogwipo for fun, food, and drinks. The cosy Christmas market at Thomas Village offers many European and Christmas-themed gifts with a South Korean twist, like manga or anime artwork, intricate glasswork and quilts. Treat yourself to a wide selection of coffee, tea, meringues, Christmas chocolates and wine at the Christmas market. On Christmas day, you can catch the lively parade at the market space and sing and dance to Christmas carols.
10. Hong Kong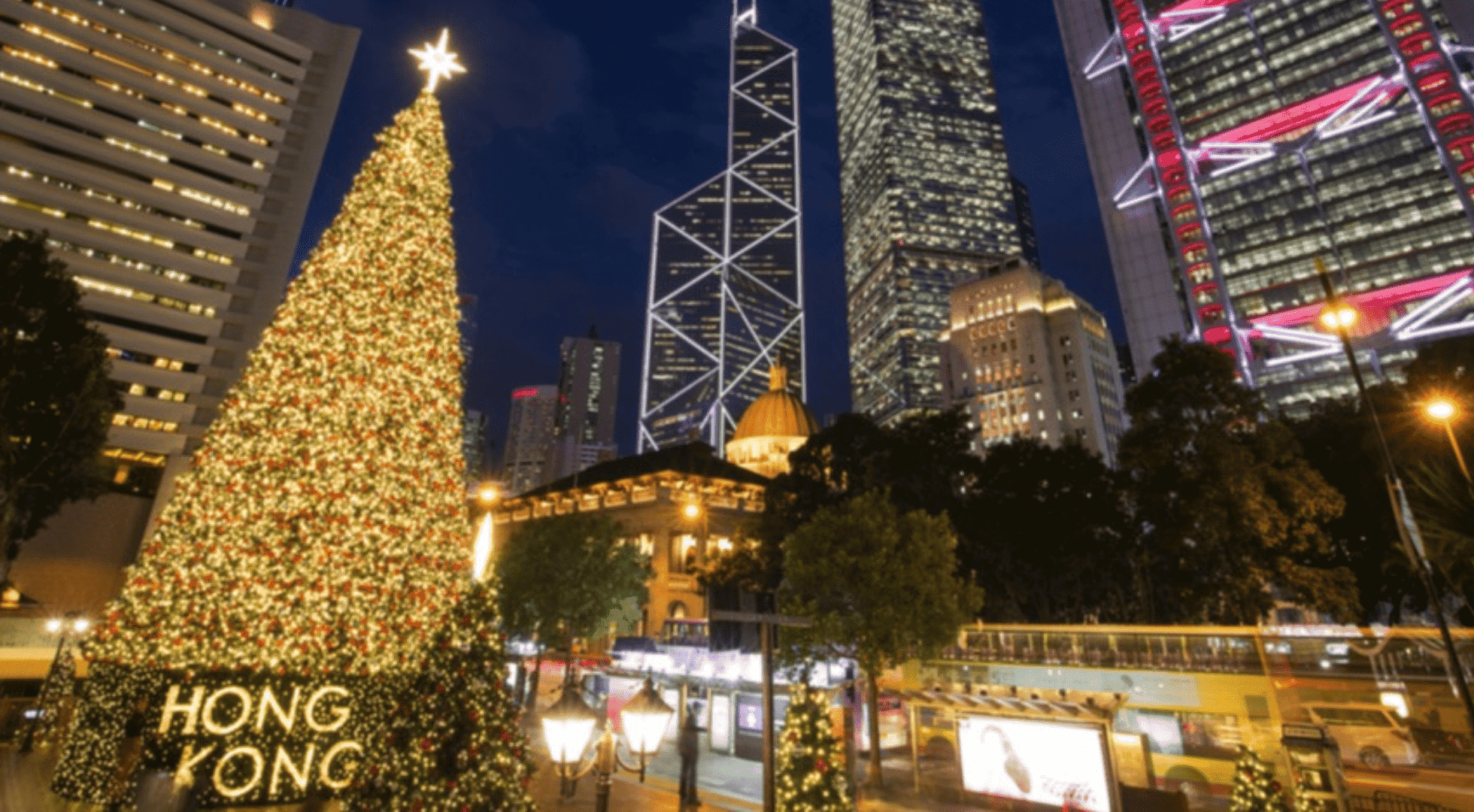 Why: With high-end retail and culinary establishments, spectacular Christmas decorations, and festive rides in Hong Kong Disneyland, Christmas in the metropolitan city of Hong Kong will be an unforgettable trip for the whole family.
Pro-tip for the best Christmas experience: Admire Christmas displays at IFC Mall, one of Hong Kong's luxurious malls that showcase the best and brightest Christmas festive displays. Visit a Christmas holiday fair hosted by hotels or restaurants at the city centre for traditional English treats and seasonal produce.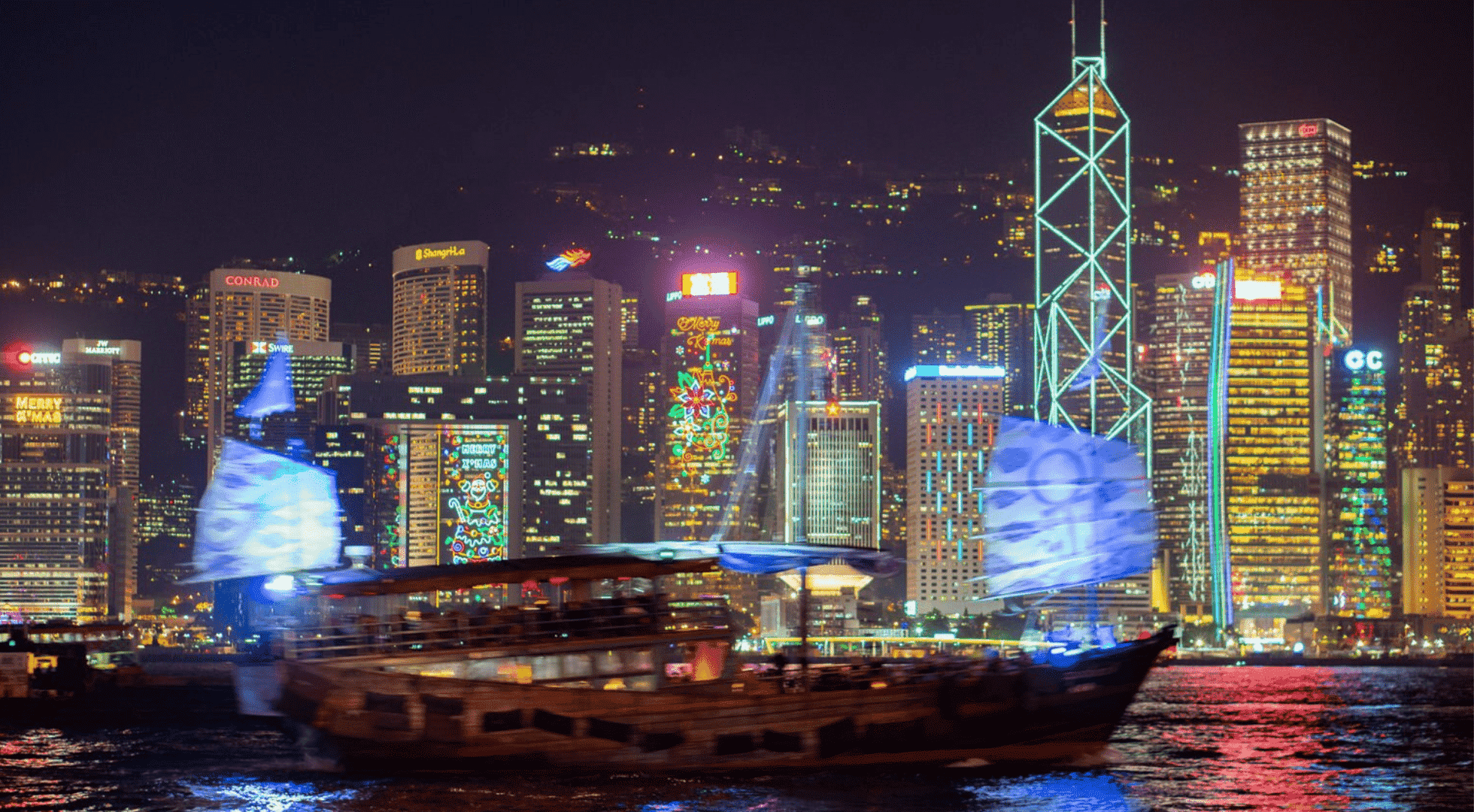 The annual Hong Kong Winter Festival is a major Christmas attraction. This grand festival combines old-school charm, shopping bargains and holiday activities named by CNN as one of the Top 10 places to spend Christmas in the world. Catch the Hong Kong Symphony of Lights with buildings featuring Christmas decorations. Gaze at beautiful fireworks on Christmas Eve at Victoria Harbour synchronized with a laser and light show Christmas display. From Christmas until New Year's, the entire city of Hong Kong vibrates with dazzling lights, fireworks, and laser displays that are indeed out of this world!
It's not Christmas in Hong Kong without attending The Nutcracker ballet performance at the Hong Kong Ballet, a popular Christmas tradition many locals and foreign tourists enjoy. You may also not want to miss the Hong Kong Philharmonic Orchestra's special Christmas concerts that keep the Christmas spirit alive until the end of the year.
Popular Christmas Ideas To share With Your Family For a Ho-Ho Holiday Season
1. Create your own Advent calendar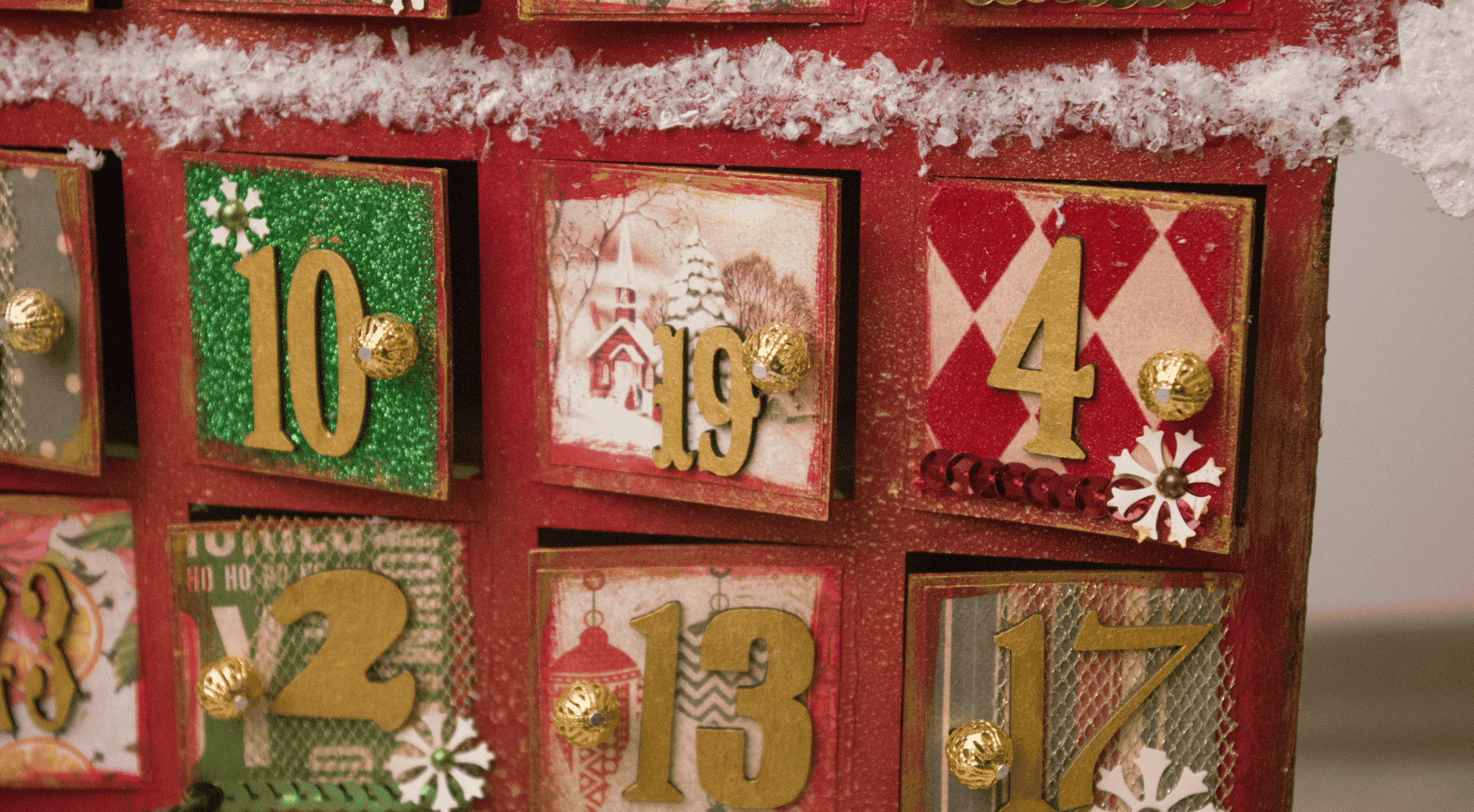 Countdown the days until Christmas with a handcrafted Advent calendar as in Switzerland, with traditional treats of candy canes and Christmas chocolates to commemorate gratitude, self-reflection, joy and hope. Be sure to save the biggest treat for Christmas Eve!
2. Decorate your Christmas tree with heirloom Christmas ornaments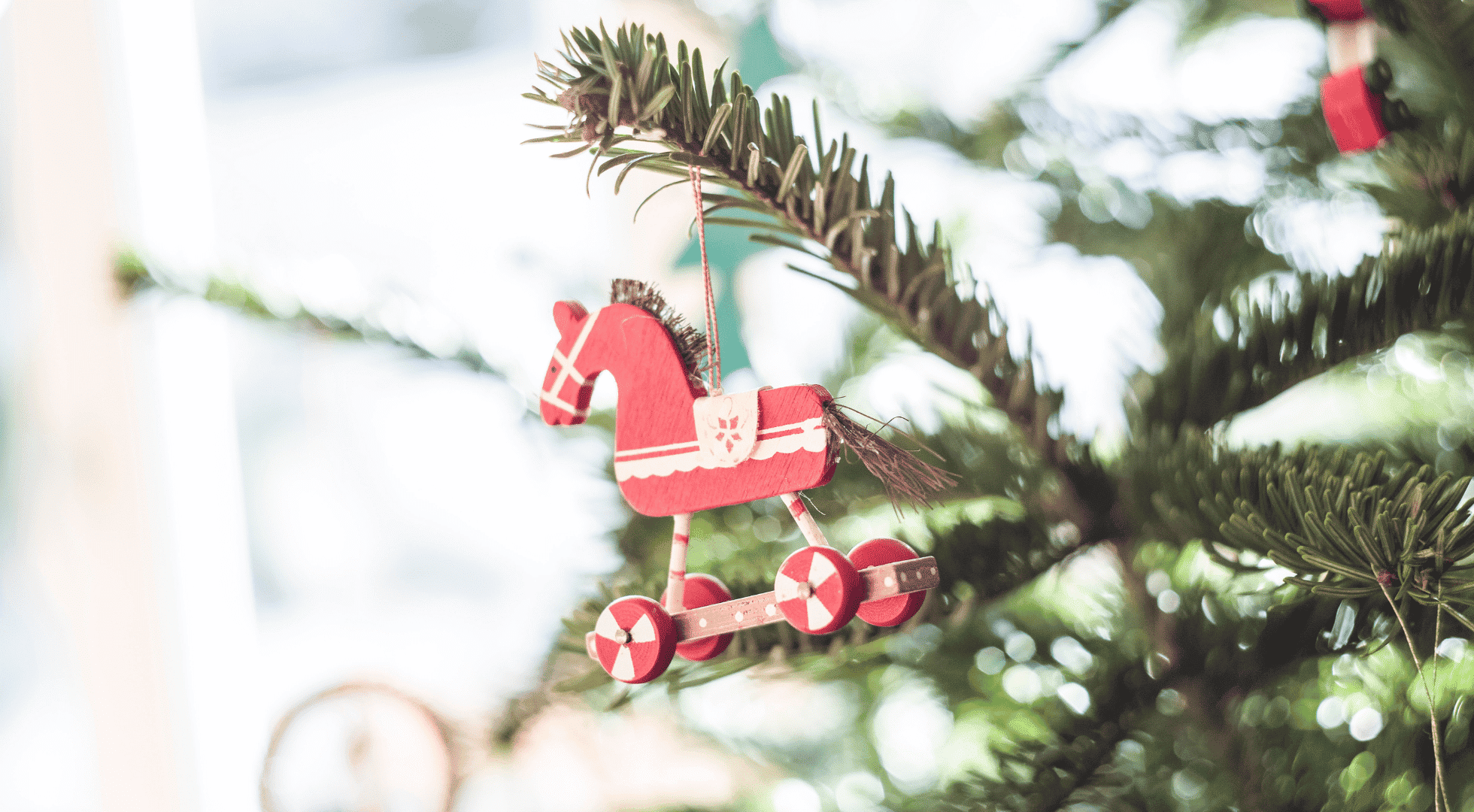 In most parts of Europe, every family has a unique Christmas ornament handed down from one generation to another that completes the Christmas tree decorations. Each year, get your family members to take turns and add a new bauble on the Christmas tree as a reminder of a loved one or to commemorate a special event.
3. Hang Christmas stockings on bedroom doors or bedposts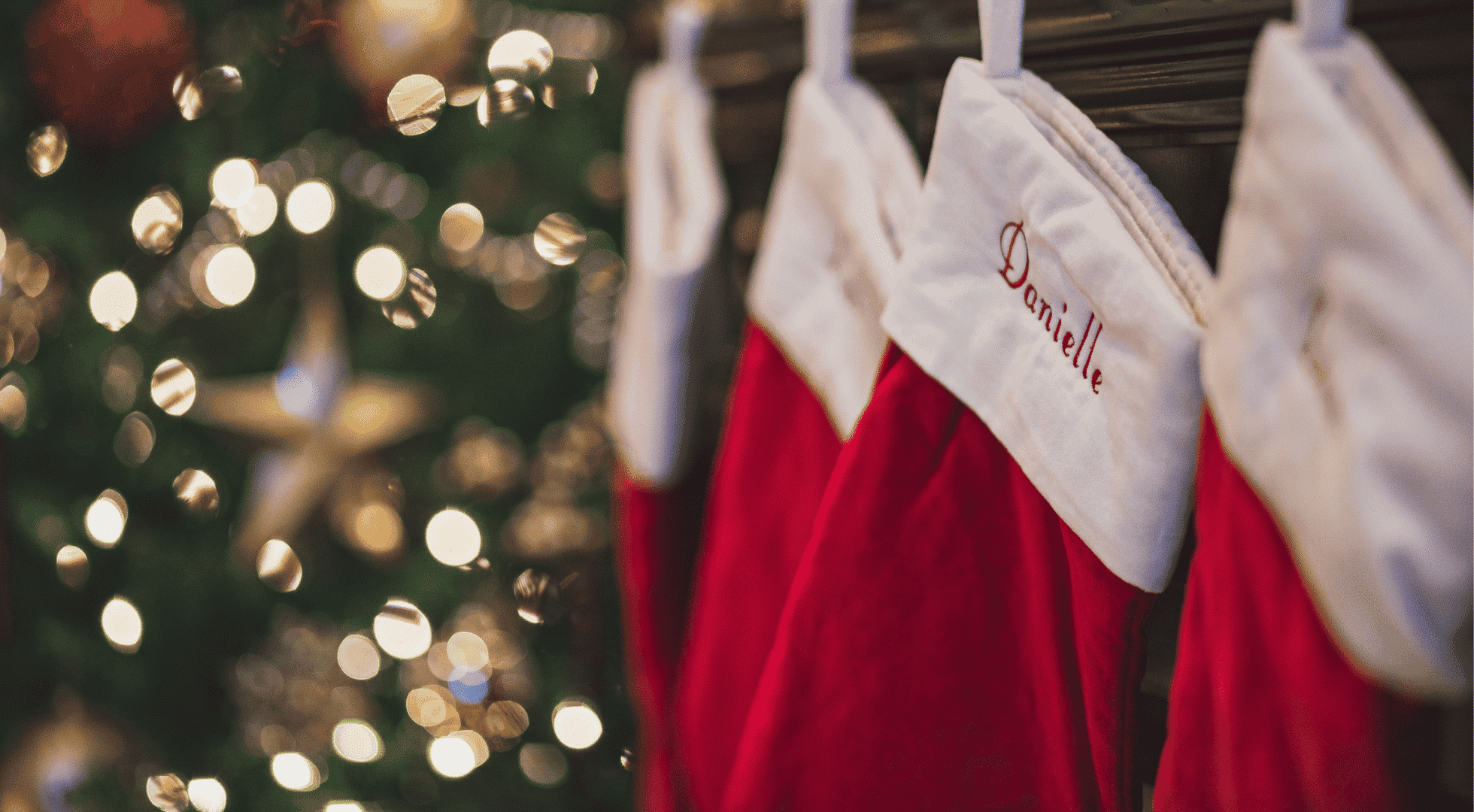 Traditionally, Christmas stockings are usually hung above the fireplace. Thanks to the classic English tradition, your children can hang Christmas stockings at their bedposts for a sweet surprise from Santa on Christmas morning.
4. Get KFC for dinner
The Japanese way of celebrating Christmas is to order KFC for dinner and spend time with family and friends at home. In many Asian countries, nothing beats good ol' fried chicken to spread joy and festive cheer. Order online for a piping hot original or spicy KFC bucket with popular sides of mashed potatoes and coleslaw delivered right to your doorstep.
5. Have a Christmas movie marathon
Nothing makes Christmas more magical than heartwarming Hallmark movies like The Christmas Train or Karen Kingsbury's, The Bridge. Get every family member to pick their favourite Christmas movies and host a special Christmas movie marathon overnight over a cup of hot cocoa and marshmallows.
6. Host an all-night Christmas Eve Pinata party with song and dance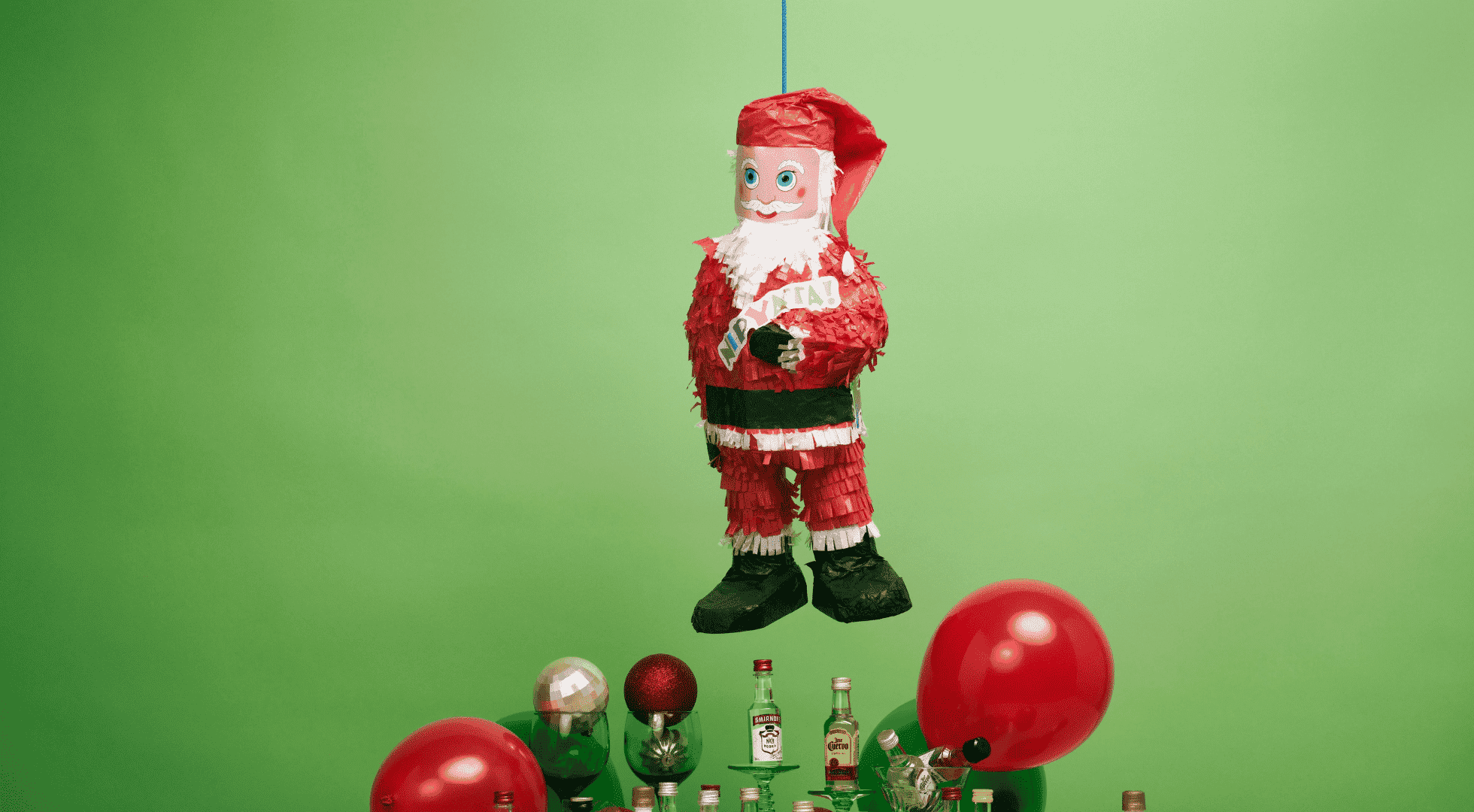 If you have a massive outdoor space to spare, invite friends and neighbours for an all-night Christmas eve Pinata party filled with song and dance as in Mexico. Print out a list of your favourite Christmas tunes, fire up the music, and get the party in full swing with a Christmas carol sing-along! Hang Christmas-themed pinatas on a pole like a Christmas star for kids to enjoy themselves by hitting the pinatas to collect sweet treats and toys.
Explore travel packages for the best Christmas vacations across Europe and Asia now!
You may also be interested in: