Does the thought of winter with its cold chilly weather and dark skies make you want to get away?
Then why not get out your holiday trip planner, and go on a getaway to one of these warm destinations guaranteed to take away the winter blues?
To give you some inspiration, we've included ideas for some Maldives travel, as well as Australia, New Zealand and Indonesia. All these destinations are located in the Southern hemisphere hence they are warm during the cold European winter months, with Maldives and Indonesia remaining hot all year round.
May you be toasty, happy, and maybe get to enjoy a sunny merry Christmas to boot!
Did you know? Seasonal Affective Disorder (SAD), also known as seasonal depression is a real mental health issue affecting millions worldwide. People with this illness present with symptoms of depression, usually at the start of fall and into the dark winter months.
warm holiday destinations guaranteed to chase Away Your Winter Blues
1. Maldives Travel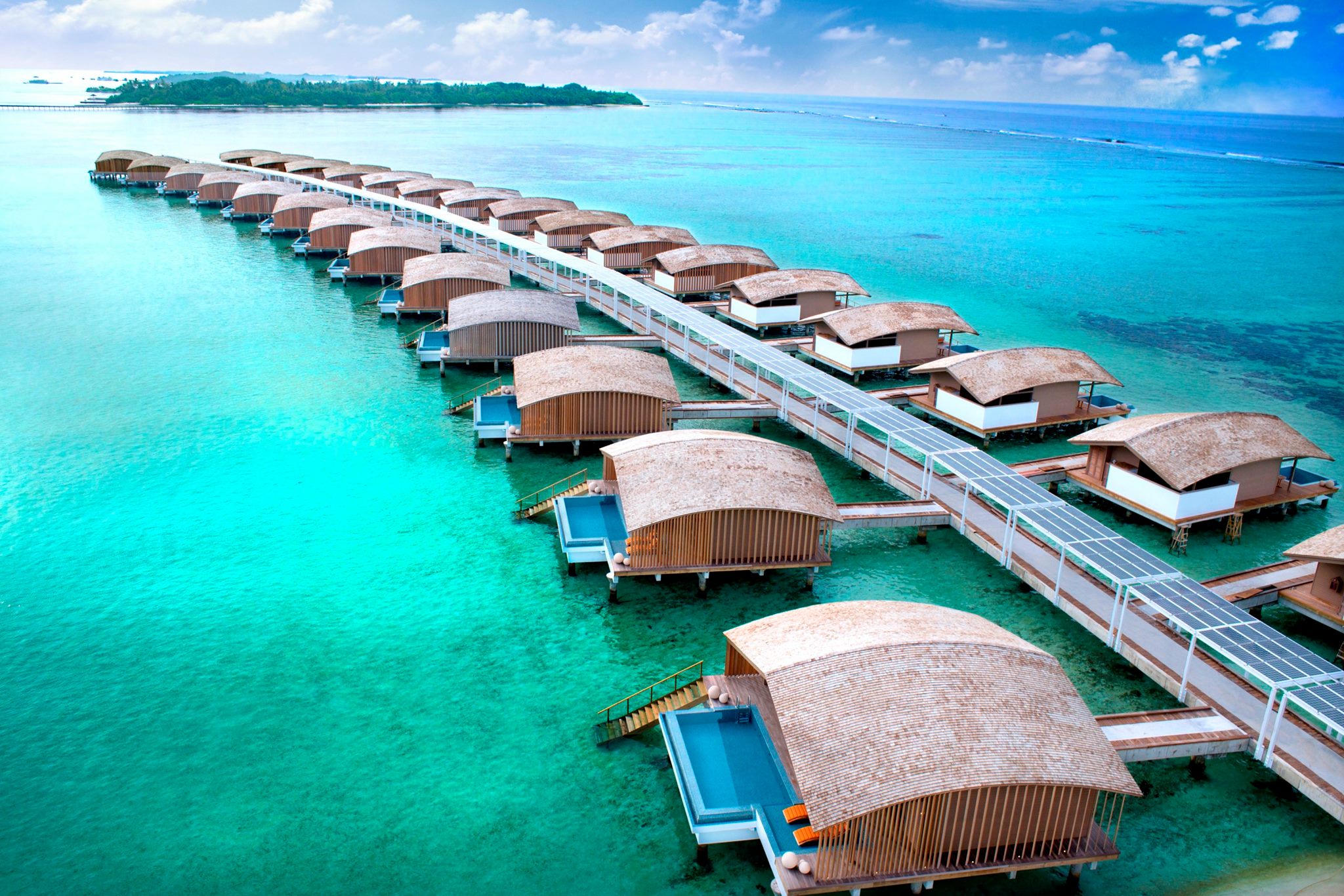 Maldives travel would be on anyone's bucket list. An archipelago of more than 1,000 coral islands in the Indian Ocean, only 202 are inhabited with 120 home to one resort each. Maldives resorts mean top luxury, as well as enjoying the world-famous turquoise waters.
The impossibly clear waters contain two-thirds of the world's species of reef fish so it's no wonder Maldives travel draw divers and snorkelers from all around the world, who love the up-close marine encounters and amazing visibility to the bottom, no matter how deep. Your unforgettable Maldives travel can consist of snorkelling, scuba diving, fishing and sailboating as well as admiring the spectacular sunsets, relaxing on their pristine beaches and enjoying the range of Maldives resorts. For today, let's see what Maldives' two Club Med resorts – Club Med Kani and Club Med Finolhu Villas – have to offer.
Club Med Kani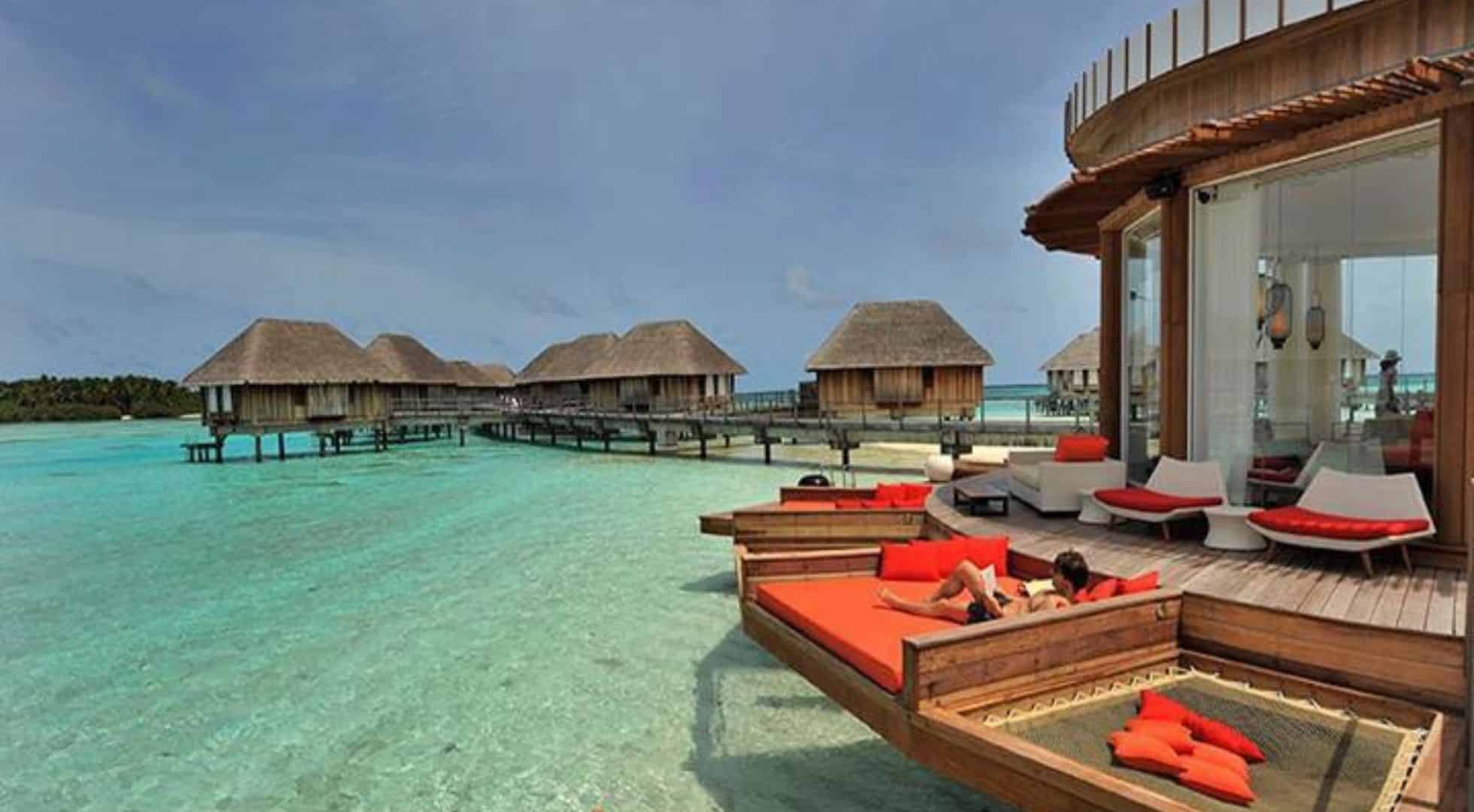 Both Club Med Maldives resorts are on their own private island about a 30-minute boat ride from Male, the capital. Choose to level up your Maldives travel by taking a seaplane ride that comes with spectacular views of the islands and the azure waters.
Family-friendly Club Med Kani offer a range of room types, their special feature being the beautiful overwater bungalows. Manta is the more exclusive area of the resort that comes with a private concierge, private beach area and bar. Whilst family overwater bungalows come equipped with an additional bedroom for kids.
With a two-kilometre stretch of private beach, there is no shortage of things to do. A daily schedule is delivered to your room each evening for ease of planning your day in paradise. Choose to enjoy world-class diving or snorkelling or try out adrenaline-pumping water sports. Kids can play supervised at the kids club whilst their parents get their me-time on the beach, pool or spa.
Food-wise, you have your choice of buffet-style or a table-service restaurant available by reservation. After dinner, it's party time, with nightly live shows put up by the staff, and sometimes for variety, a local market is set up onsite. Theme nights are hugely fun, sometimes it's dinner on the beach or around the pool with a Cirque du Soleil style show providing entertainment.
Club Med Finolhu Villas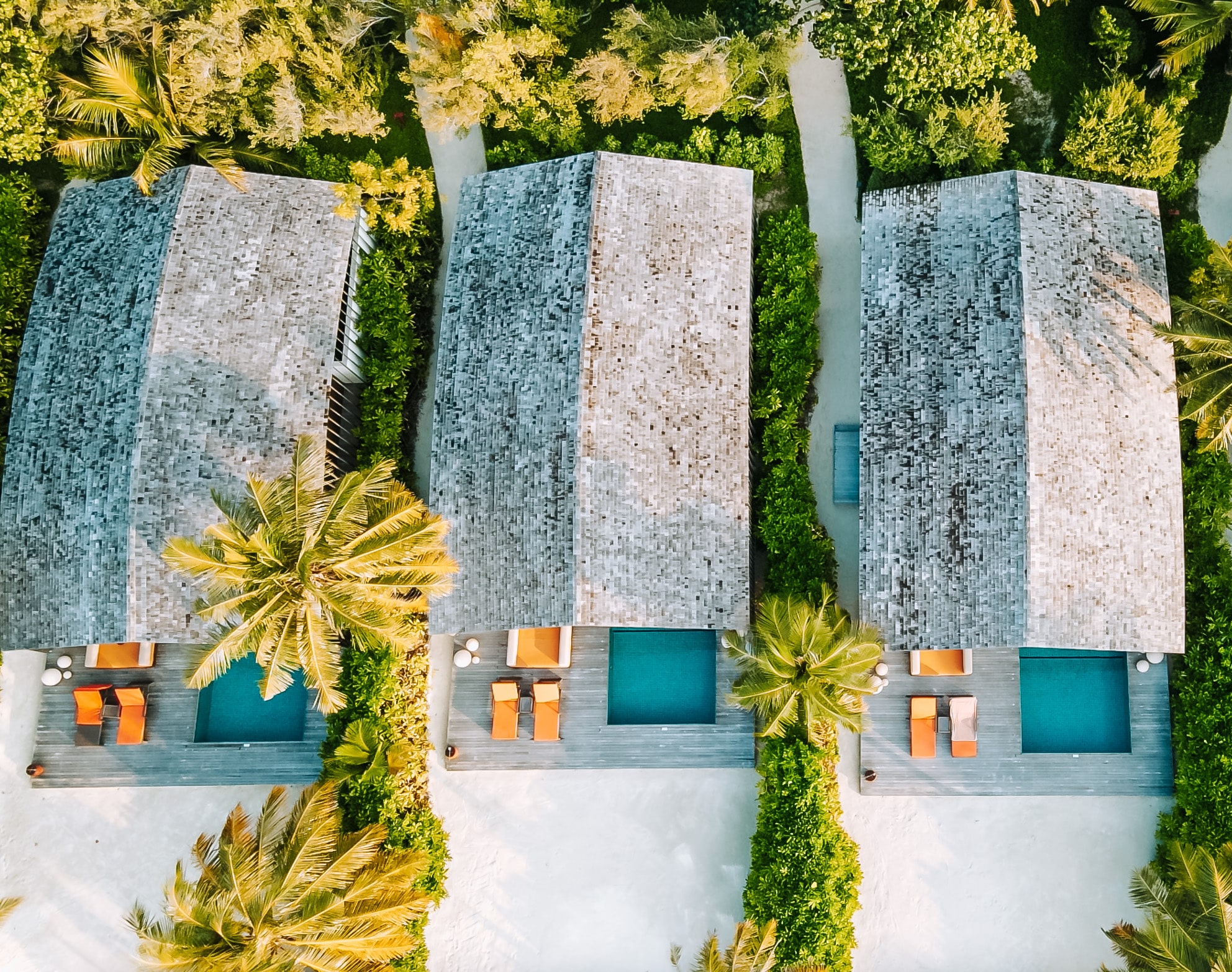 Club Med Finolhu Villas are pure luxury and bliss and would be more suited for couples looking for pure relaxation, celebrating anniversaries or honeymoons.
The resort has just 52 exclusive standalone villas that are up to par with any 5-star resort in the world and comes with your butler that you can call or text. Choose either beachfront or overwater – both are gorgeous, with the beachfront villas having their own private stretch of beach.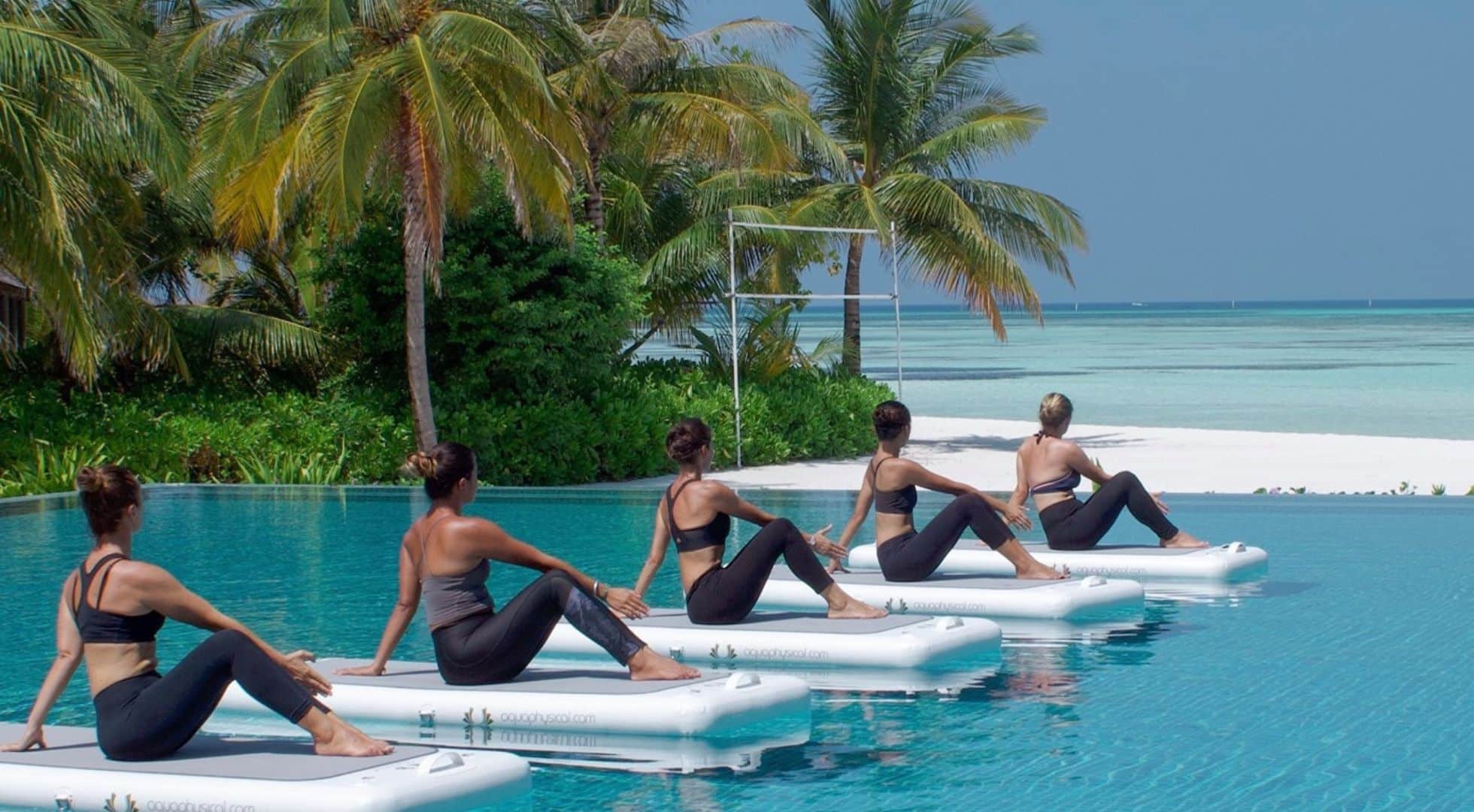 Luxuriate in this eco-chic all-inclusive getaway that comes with panoramic views, relaxing or water sports and underwater discoveries. Then nourish yourself with excellent cuisine choices that are fresh and beautifully prepared. Pure bliss describes Maldives travel at these Club Med resorts!
2. Australia Travel – Sydney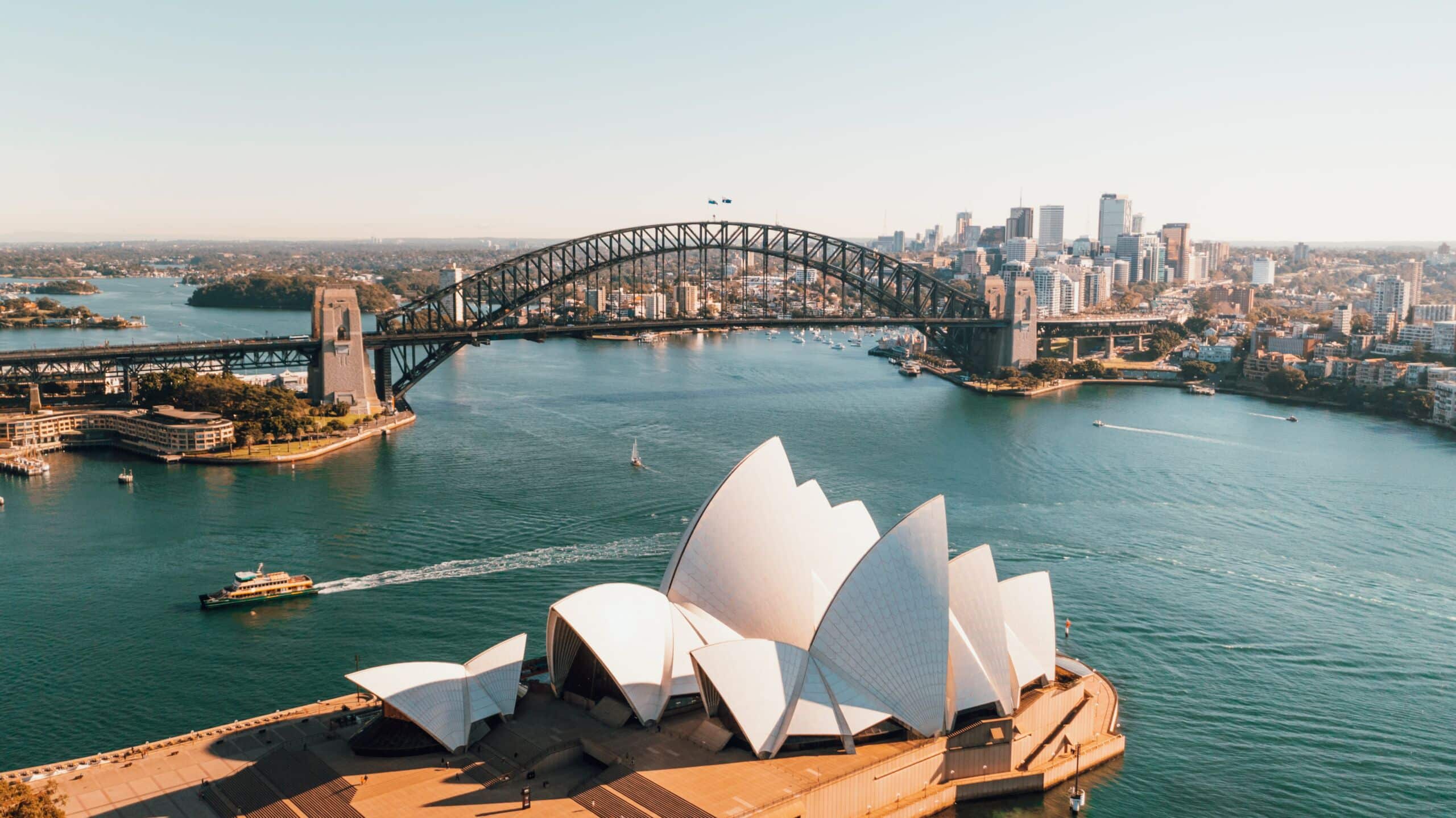 Let's move on to the Land Down Under. There's so much to do and explore in magnificent Australia so for today, we're showcasing the best places in Sydney for your Australia travel.
It's a must to start with two of Sydney's quintessential landmarks – the Sydney Opera House and Sydney Harbour Bridge. Experience the Sydney Harbour Bridge climb ( lasting 2.5 to 3.5 hours ) with an indigenous Australian storyteller cum guide. Get treated to unparalleled views of Aboriginal landmarks whilst being accompanied by Australian First Nation tales.
Enjoy nature at the Royal Botanic Gardens Sydney and grab your chance for Insta-worthy photos with the Sydney Harbour as a backdrop. Plus, for the perfect photo op of both the Sydney Opera House and Sydney Harbour Bridge, make your way to Macquarie Chair.
Australia's most famous beach, Bondi Beach is a must-visit for your Australia travel. Enjoy watching the surf pros in action, or take in some lessons yourself. There's the Bondi to Coogee Walk, a popular coastal walk that's peppered with beach-side cafes.
For die-hard beach lovers, Sydney is noted for its other beaches such as Manly Beach, Freshwater Beach and Bronte Beach. Take a ride on the Manly Fast Ferry for unforgettable views of the city's skyline, and the sea and hopefully see migrating whales if your timing is right. ( Migration season is from June to November. )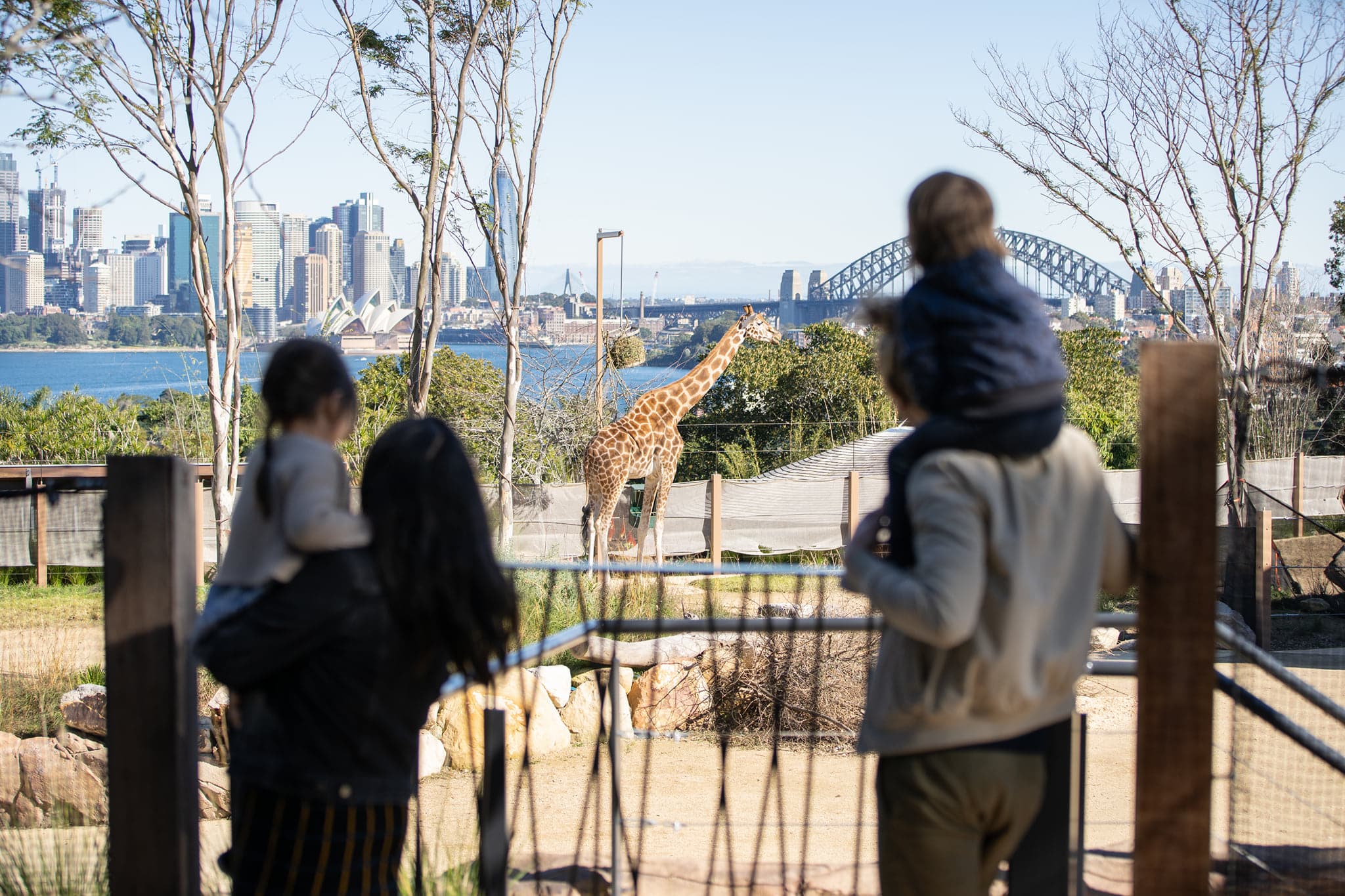 As for accommodation options, your kids will love a sleepover at Taronga Zoo's Roar and Snore, where you can wake up to a koala outside your tent and take in scenic views of Sydney Harbour as your backdrop. Then spend the day interacting with Australia's amazing wildlife at this zoo which supports conservation efforts.
Other unmissable destinations during your Australian travel include exploring outside of Sydney. Noteworthy mentions include year-round family-friendly Blue Mountains, wine-growing region Hunter Valley and dolphin-famous seaside town Port Stephens. 
Must-Try Sydney Eats
Sydney and New South Wales are brimming with great restaurants and cafes waiting for you to try their fare.
A must-do experience is to be at Sydney Opera Bar watching the sun go down across Sydney Harbour, having a glass (or two) of champagne accompanied by a plate of fresh rock oysters. An unforgettable memory!
Outside of Sydney, just a few examples of excellent eateries can be found at wine regions Hunter Valley and Mudgee, whilst Australia's renowned seafood is served up in full glory at Rick Stein's Bannisters in Mollymook and Port Stephens.
3. New Zealand Travel
There's much to do on New Zealand travel, or what the Maori call Aotearoa, "Land of the Long White Cloud". With a North and South island, 14 national parks and diverse cities, prepare yourself for some of the most IG-worthy and picturesque spots in the world.
North Island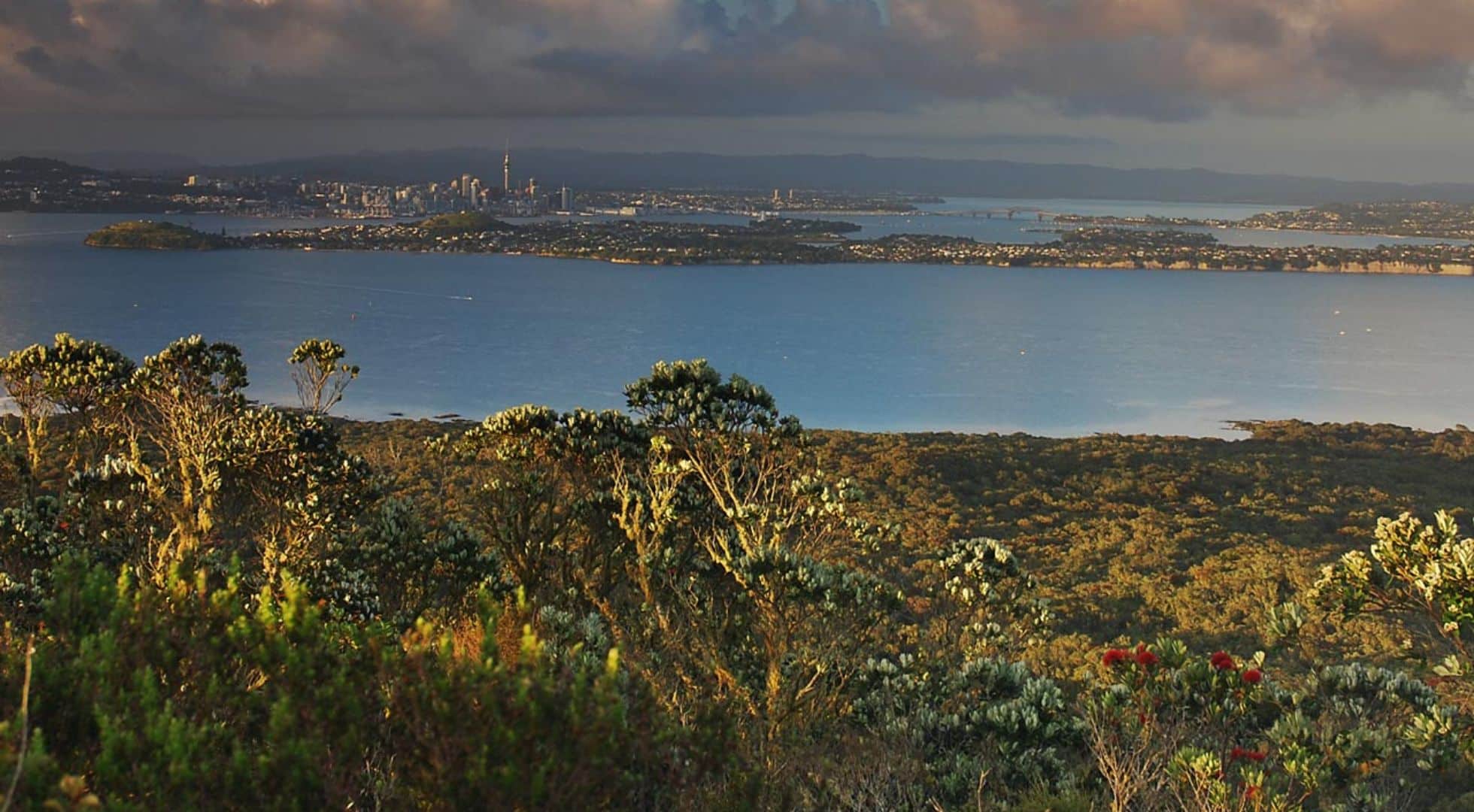 A popular day trip is Rangitoto Island, a much-loved boating destination and home to the country's largest Christmas tree and youngest volcano. A daily ferry service gets you there where hiking lovers will have a field day, with the most popular summit track serving up 360-degree  views of the country's most populated city, Auckland. Complete your experience with a guided evening kayak trip.
Experience magical glow worms at Waitomo Caves, a three-hour drive from Auckland. A labyrinth of caves, sinkholes and underground rivers, admire the lighted galaxy of glow worms on a guided boat ride. Thrill seekers can explore on foot, zip-line into the glow worm-lit caves and climb underground waterfalls in the dark.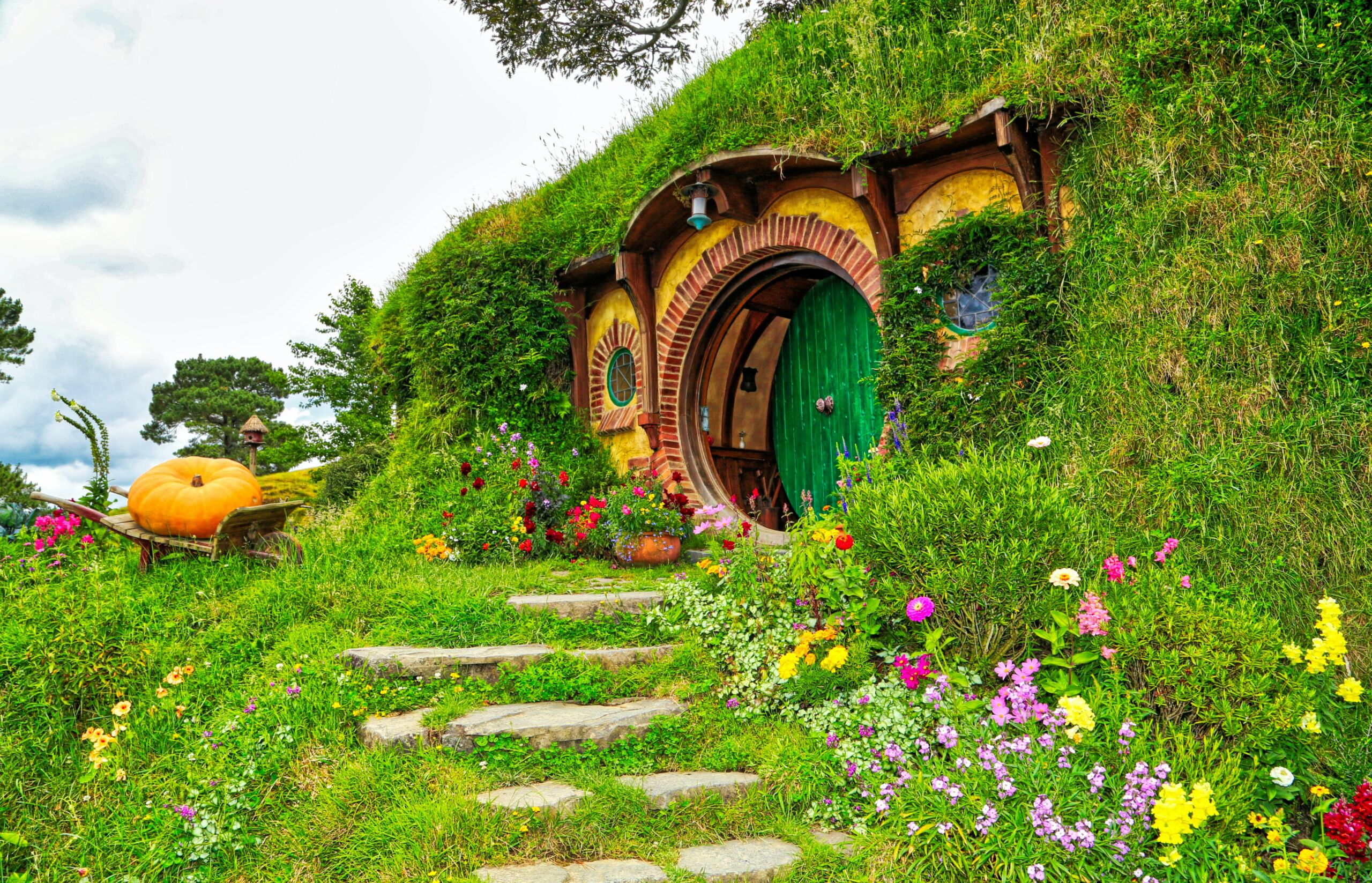 Next up, nearby in the town of Piopio in the Waikato region is one the most world-famous filming locations – the Hobbiton Movie Set. Seen in both The Hobbit and The Lord of the Rings trilogies, this fairytale-like location is an experience like no other.
Complete your North Island experience with a soak in a healing and relaxing geothermal spa in Rotorua. This city is famous for its lively volcanic and geothermal activity, with naturally hot and therapeutic waters perfect for incredible spa facilities.
South Island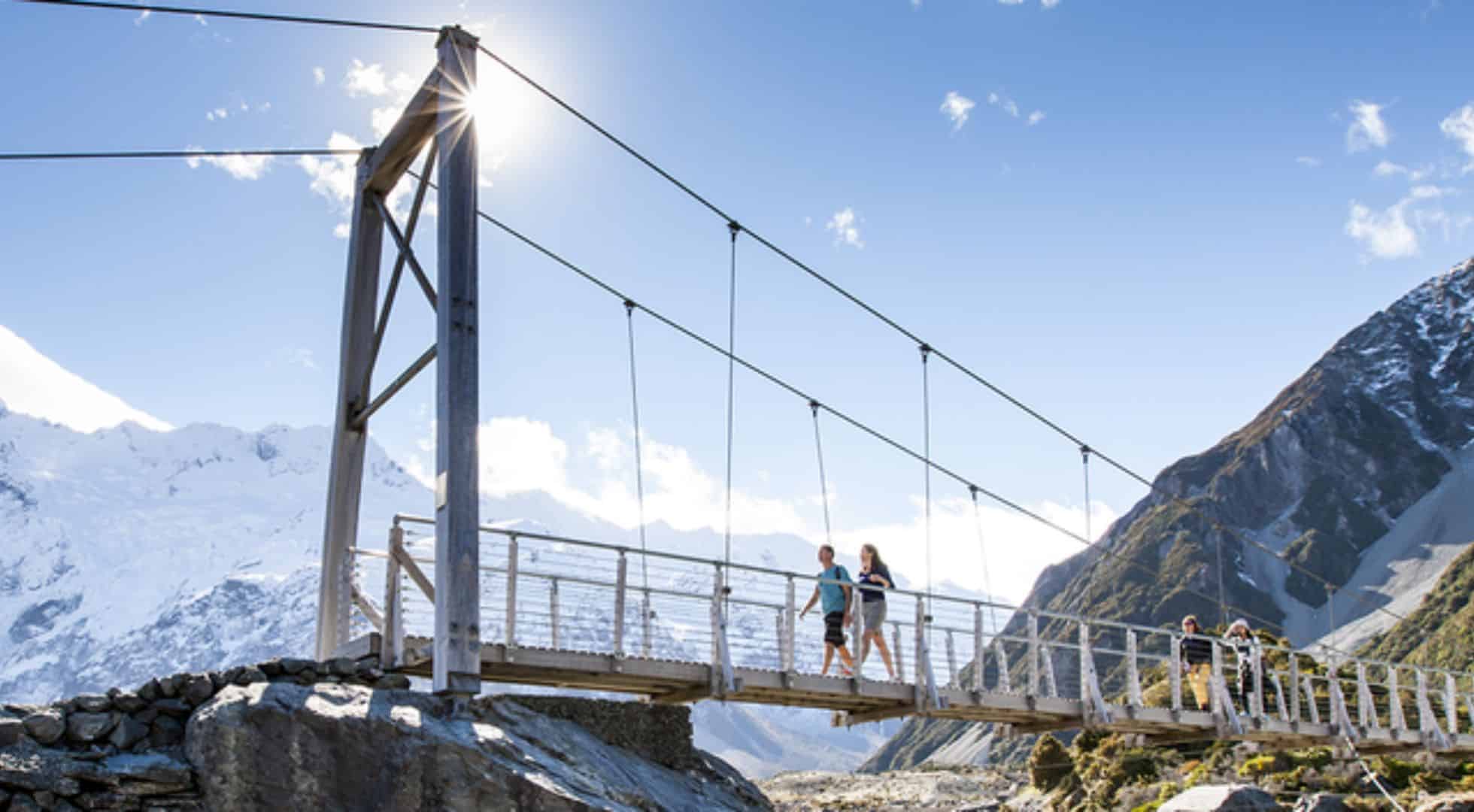 New Zealand's beautiful South Island is one of the world's best playgrounds for thrill seekers, nature lovers and adventurers.
Top on the list for South Island experiences is to visit Aoraki/Mount Cook National Park, home to the country's highest mountain and longest glaciers. Choose from going on a choice of 10 walks of varying lengths, visiting the park's incredible glaciers via helicopter or ski plane, or taking a boat trip to the world's only accessible glacial lake with icebergs.
At the top of the South Island, Marlborough Sounds boasts 1,500km of coastline and is a collection of ancient sunken river valleys filled with the waters of the Pacific Ocean, a perfect quiet nature getaway. Take your pick from walking or cycling the bush-clad ridge lines whilst admiring the view or cruising or kayaking looking out for the wildlife.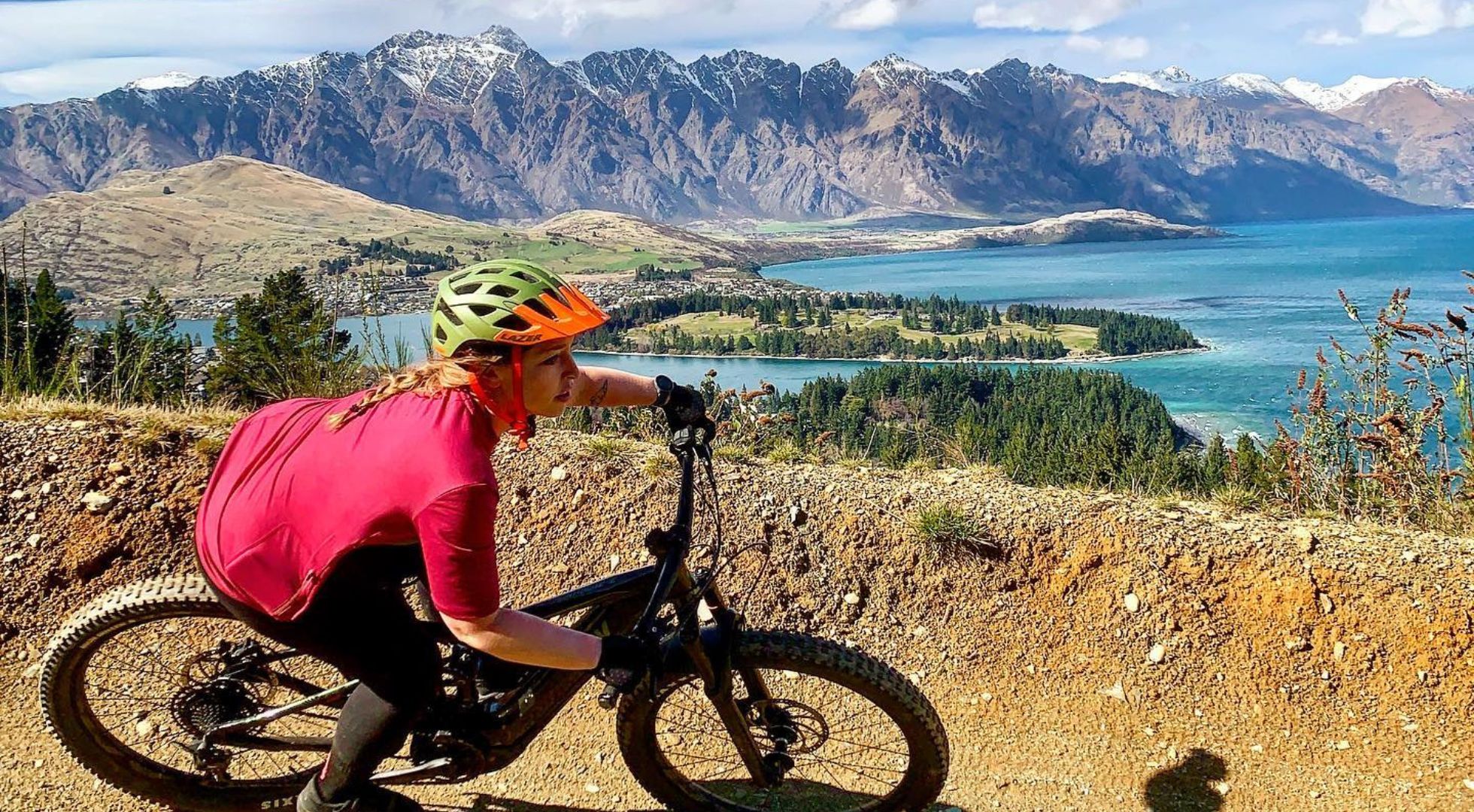 Adrenaline junkies will want to make the trip to the stunning lakeside resort town of Queenstown, coined the "Adventure Capital of the World". Courage rules here as there's the world's highest cliff jump, steepest zip-line and biggest human catapult. There's also the country's highest-flying fox and highest bungee. Not one for such heart-stopping activities?  Then consider cycling in the world-renowned bike park, or relax by cruising down New Zealand's longest lake and enjoying pit-stops in Queenstown's cosmopolitan bars and restaurants.
Other notable attractions are Stewart Island, a birders' paradise. Over 85% of the island is a national park, and most people come for hiking and birdwatching. Spot the nocturnal kiwi, penguins, albatross and wekas – flightless birds native to New Zealand. Hikers can experience the island's wild beauty on the three-day Rakiura Track.
Christchurch is known as the home of street art in New Zealand. Keep track of the mind-blowing and ever-evolving murals in the city with Watch This Space – a street art map where you can add your thoughts to their blog.
Must-Try New Zealand Eats
During your New Zealand travel, a must-try is the traditional Maori hangi, where food such as fish, meat, and vegetables like the kumara (sweet potato) is slow-cooked in an underground oven for hours. Another must is to indulge in New Zealand's seafood – said to be amongst the best in the world. There's rich crayfish, succulent king salmon, green-lipped mussels, or the simple and classic style fish and chips, popular all over the country. Look out for kina, a century-old delicacy. It is a type of sea urchin with a hard spiky outer shell and flesh with a smooth texture and buttery taste.
Be sure to visit McDonald's to try a New Zealand Kiwi burger. There is no Kiwi bird involved but you should try one just the same!
4. Indonesia Travel
Only a 2-hour flight from Malaysia, Indonesia boasts of plentiful offerings, from its scenic landscape, traditional culture, warm and welcoming locals and so much to see and do.
Bali is a world-renowned tourist destination and is on many people's holiday trip planners. The island is naturally gorgeous with its landscape made up of glorious beaches, magical temples, verdant mountainous regions, insta-worthy waterfalls, lakes and rivers.
Surfers from all around the world will come for Uluwatu's waves, a region on Bali's southwestern tip, known for its glorious surf waves, clear waters and stunning vistas. Uluwatu welcomes all levels of surfers, from beginners to advanced, with surf lessons readily available.
Looking for a yoga or meditation retreat or into the local art and culture? Spend some soul-searching days in Ubud with its lush verdant stretches of rice paddies that will captivate you with its sense of peace and calm. Must-visits are the Tegallalang Rice Terrace and the Sacred Monkey Forest.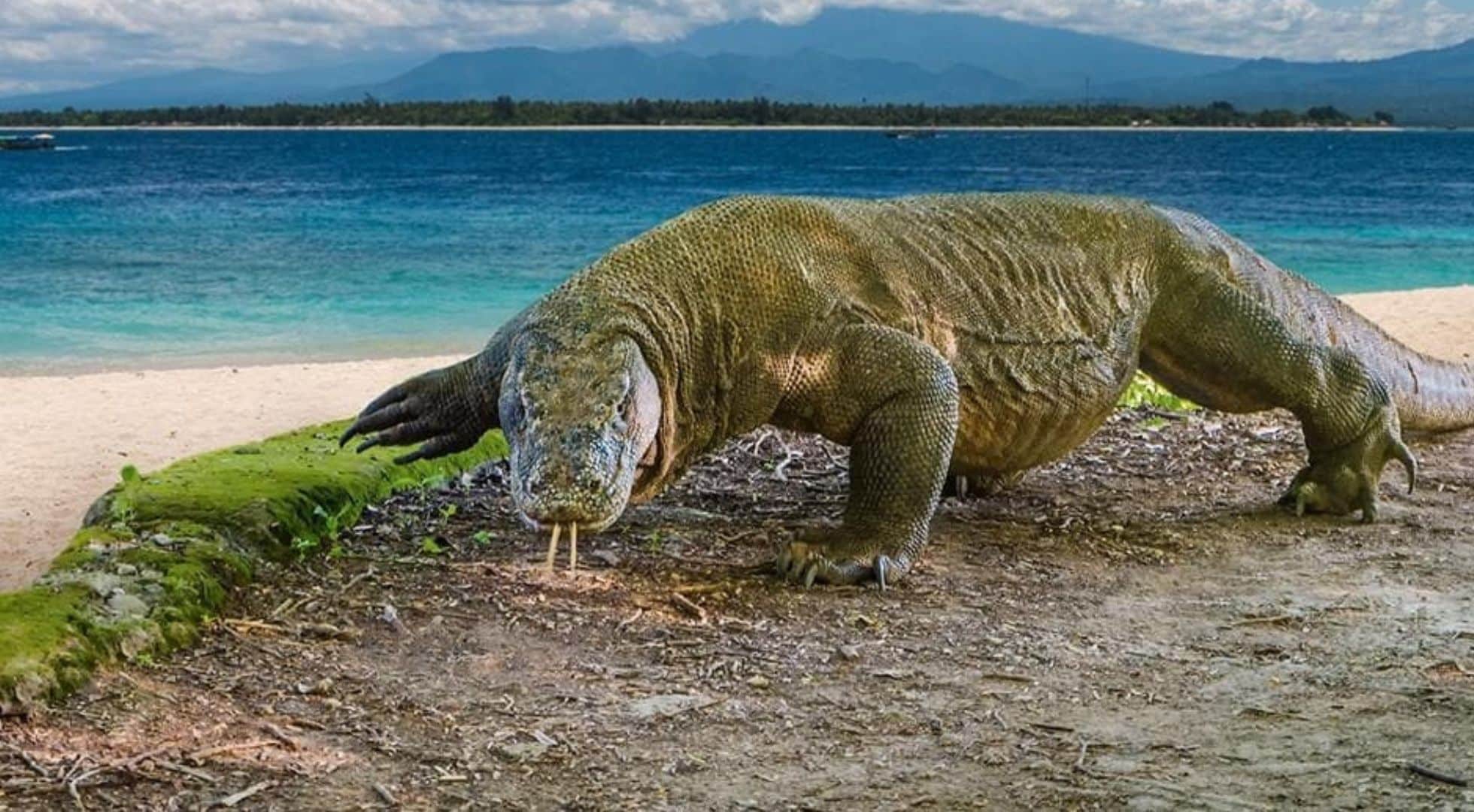 If you're one for some adventure, there's the Komodo National Park, a world-famous national park and UNESCO World Heritage Site. It is famous for its namesake, as it is home to the ferocious Komodo dragon, the world's biggest reptile and lizard, which can measure over 3 metres in length and weigh over 70 kilogrammes. The National Park also protects an area of outstanding natural value, including coral reefs, mangroves, and volcanic mountains. Other wildlife in the park includes buffaloes, elephants, monkeys, deer and many more. A must-visit if you're a wildlife lover and are into hiking and trekking.
Some of the other islands you can explore off Bali are Lombok, Gili Islands and Nusa Penida just to name a few. In Indonesia, you're spoilt for choice!
Indonesian Culinary Delights
Bali is a foodie heaven, with a plethora of local and international cafes and restaurants that can cater to any type of tastebud or budget. Make sure you try local dishes like satay ( meat skewers ), gado gado ( chopped vegetables accompanied with peanut sauce ), soto ayam ( Indonesian chicken soup with noodles ) and babi guling ( spit roast pig ). Those with more adventurous tastebuds should venture into the different ethnic neighbourhoods to try their signature dishes.
are you all wARMED UP for a getaway? TRAVEL WITH US For THE BEST DEALS!
You may also be interested in: