We've all longed to get away from the hustle and bustle of city life and soak in the fresh air of the countryside while sailing through the beautiful streams in between fresh, green mountains and rocks. Not many know that they are called fjords. Basically, a fjord is a U-shaped inlet of land that you see, with mountains or steep walls of rocks on each side. Sometimes they can be glaciers, which are also referred to as sea bottoms. Glaciers have great water sources and sometimes they can form beautiful waterfalls.
Fjords are always connected to a sea or an ocean, and the wide opening is called a mouth. However, if the mouth is wider than the entire length of the inner steam, then it will not be a fjord anymore but instead called a cove or bay. Norwegian and New Zealand fjords are narrow, deep and long, and are filled with seawater. However, Icelandic fjords are connected to the ocean and do not contain freshwater.
Sometimes, fjords can be formed on volcanic islands, and they often offer breathtaking scenery. There will be volcanic mountains on one or both sides showcasing amazing reflections on the calm waters. In Norway, these volcanic mountains are usually covered in grass, trees and waterfalls, making it look like a page torn out from a fairytale book. In colder countries, glaciers sometimes retreat when the temperature gets higher. Water from the ocean will then flow in between the cracks, filling up the space and therefore, the birth of a fjord.
If you're planning a Norway travel, then visiting fjords should be one of your priorities. 
Norway is the king of fjords, owning over 1,100 breath-taking fjords and each one is pretty popular around the world. You might think their beauty is similar but there are differences, which we will introduce below. Many of these fjords are reachable by road transportation or by boat, which you could then hop on a cruise tour with Norwegian Cruise Line. 
You can opt for a Norwegian cruise tour or even an Iceland and Greenland Norwegian Cruise Line tour. There are plenty of places to stay when you are there, plus lots of activities to ensure that you won't get bored. 
Sognefjord, the largest and deepest fjord in Norway And a phenomenal beauty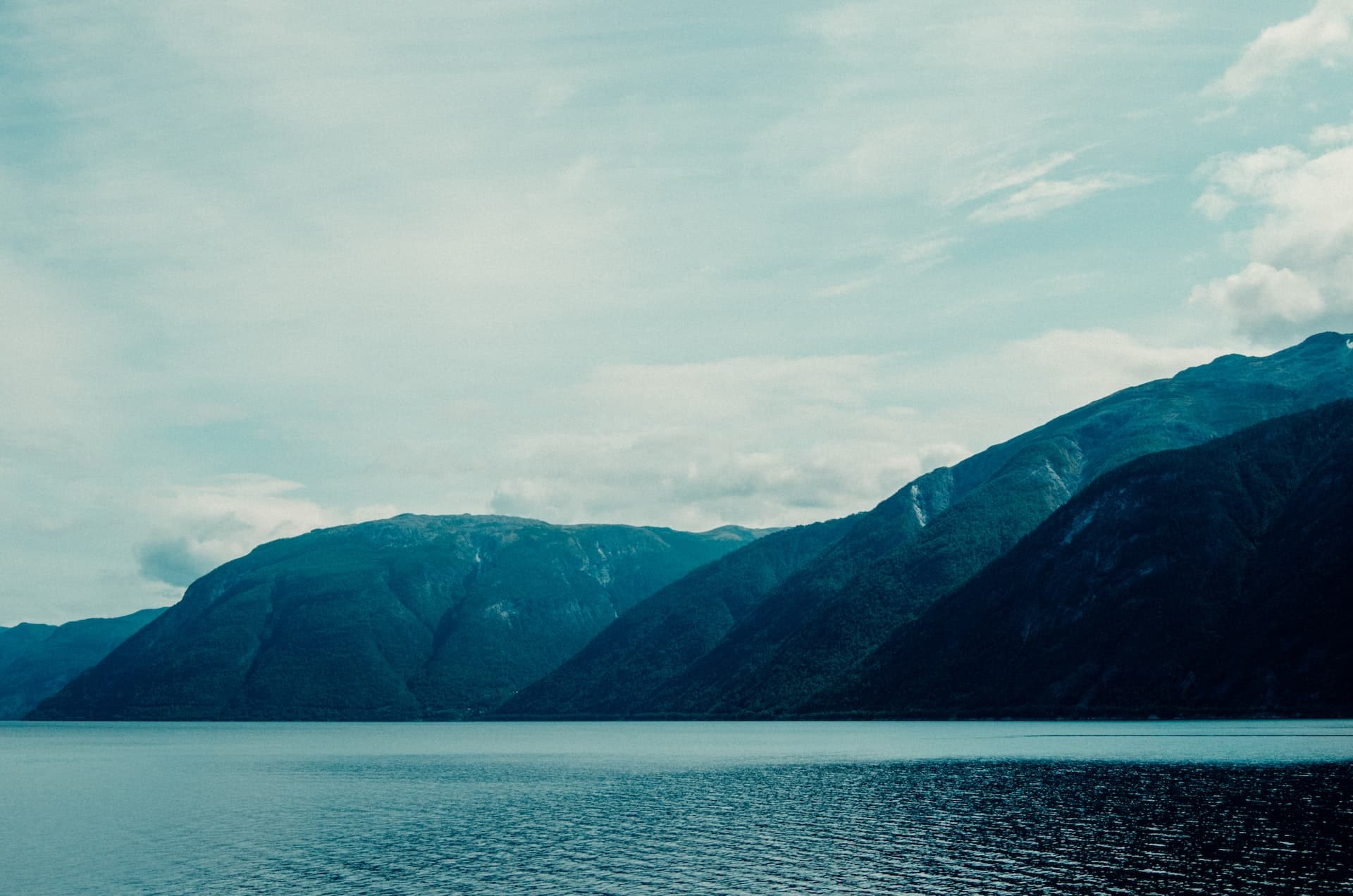 Not only is it the largest fjord in Norway, but Sognefjord is also the longest and deepest. It spans about 1,308 metres deep, 205 kilometres long, and six kilometres wide. Nicknamed 'The King of the Fjords' for obvious reasons, this Norway fjord also branches out into numerous smaller fjords like Nærøyfjord, Sognesjøen, Esefjord, Lustrafjord and Arnafjord, to name a few famous ones.
The sibling fjord, Lustrafjord, is located at the innermost arm of the region and ends with the Skjolden village – which is also an entry point to Jotunheimen National Park. Overall, the Sogn og Fjordane county is built with breathtaking landscapes and scenery.
Besides, you can opt to visit Kaupanger, Borgundthe, and Urnes, Norway's beloved stave churches that were built in medieval times. There are currently 32 stave churches in Norway and each one comes with unique architecture.
Fun fact: Sognefjord also holds the world's second-longest span of power lines in the world, called the Sognefjord Span. It sure is interesting to know how a quiet countryside town has so much power.
Geirangerfjord, the fjord that you see in The Movie Frozen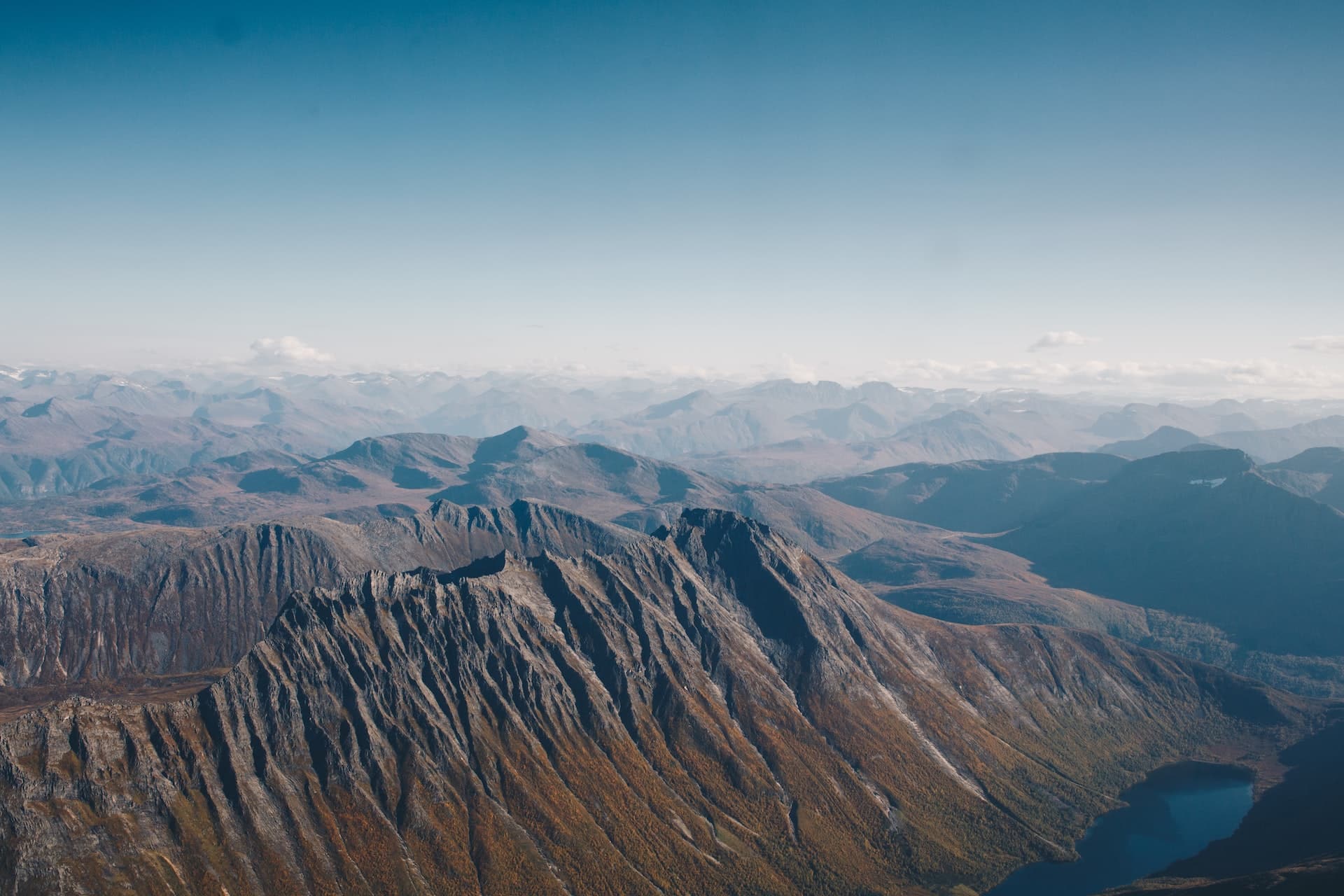 Geirangerfjord is by far Norway's most popular and visited Norway fjord. It's also the fjord you see in Disney's popular animation 'Frozen'. This beauty is 15km in length and you'll also see the village of Geiranger at the end. Unfortunately, Geiranger village might not be around for long, as scientists calculated that a part of the Åknesfjället mountain may fall into the fjord soon, creating giant waves that will destroy the village.
However, villagers are in the midst of evacuating the area, while scientists are studying and keeping an eye on the mountain. There are also plans to build power lines across Geirangerfjord, which will disrupt its beauty. So, visit this iconic Norway fjord and take tons of pictures before the changes happen. 
Geirangerfjord is part of a UNESCO World Heritage site, with numerous abandoned farms around the area. Some of these farms like Skageflå, Blomberg and Knivsflå have been restored to attract tourists. Farm and villages aside, Geirangerfjord houses some phenomenal waterfalls too like the popular Seven Sisters Falls – or locally known as De Syv Søstrene. Across this beautiful waterfall is the Suitor waterfall, which is another amazing one.
Fun fact: Seven Sisters Falls got its name from a legend, where people believed that seven sisters ran and danced down the mountain very often. They are so attractive that the suitors across the waterfall always flirt with them. Also, Seven Sisters Falls have seven different streams, recording 250 metres as the highest one.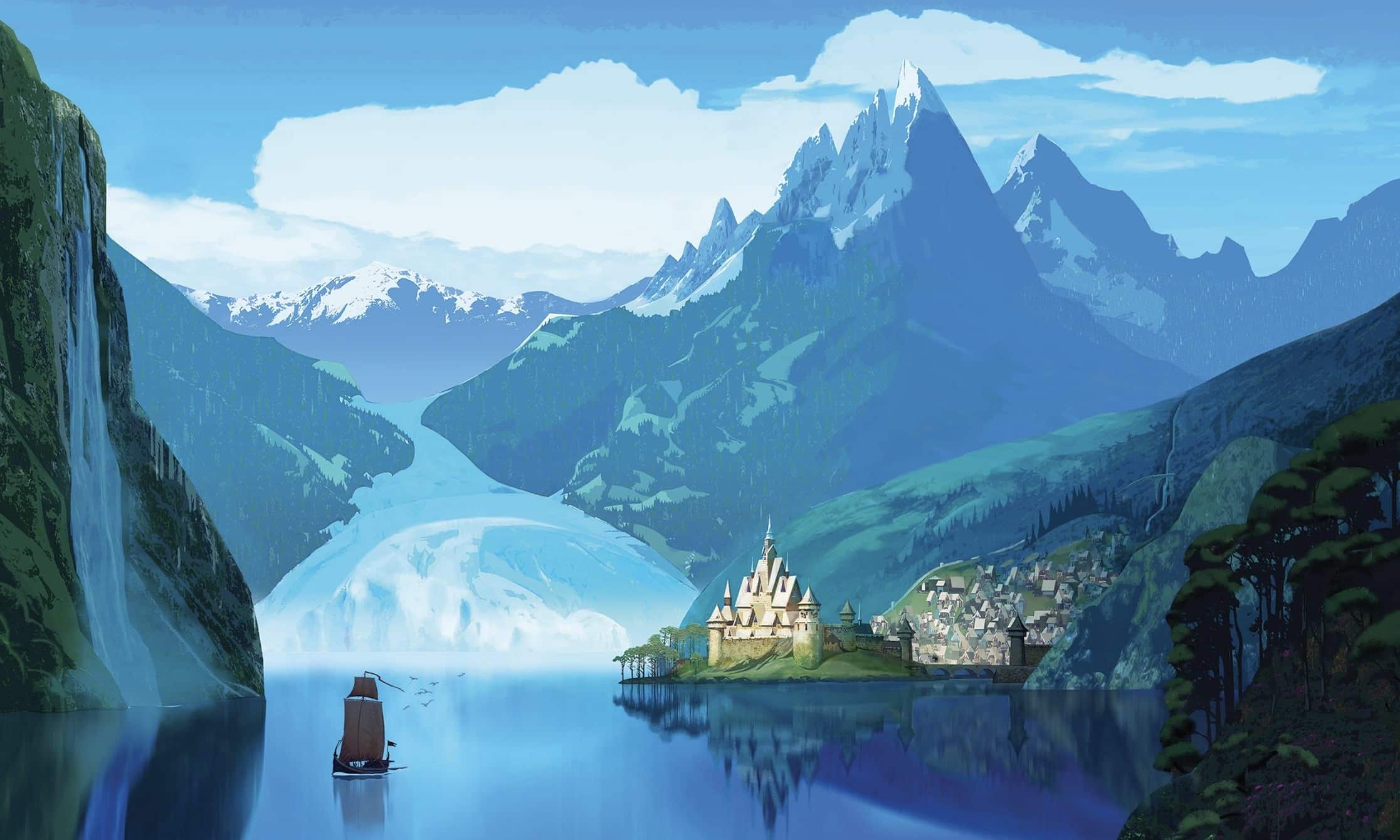 Lysefjord, the fjord Perfect for hikers and mountaineers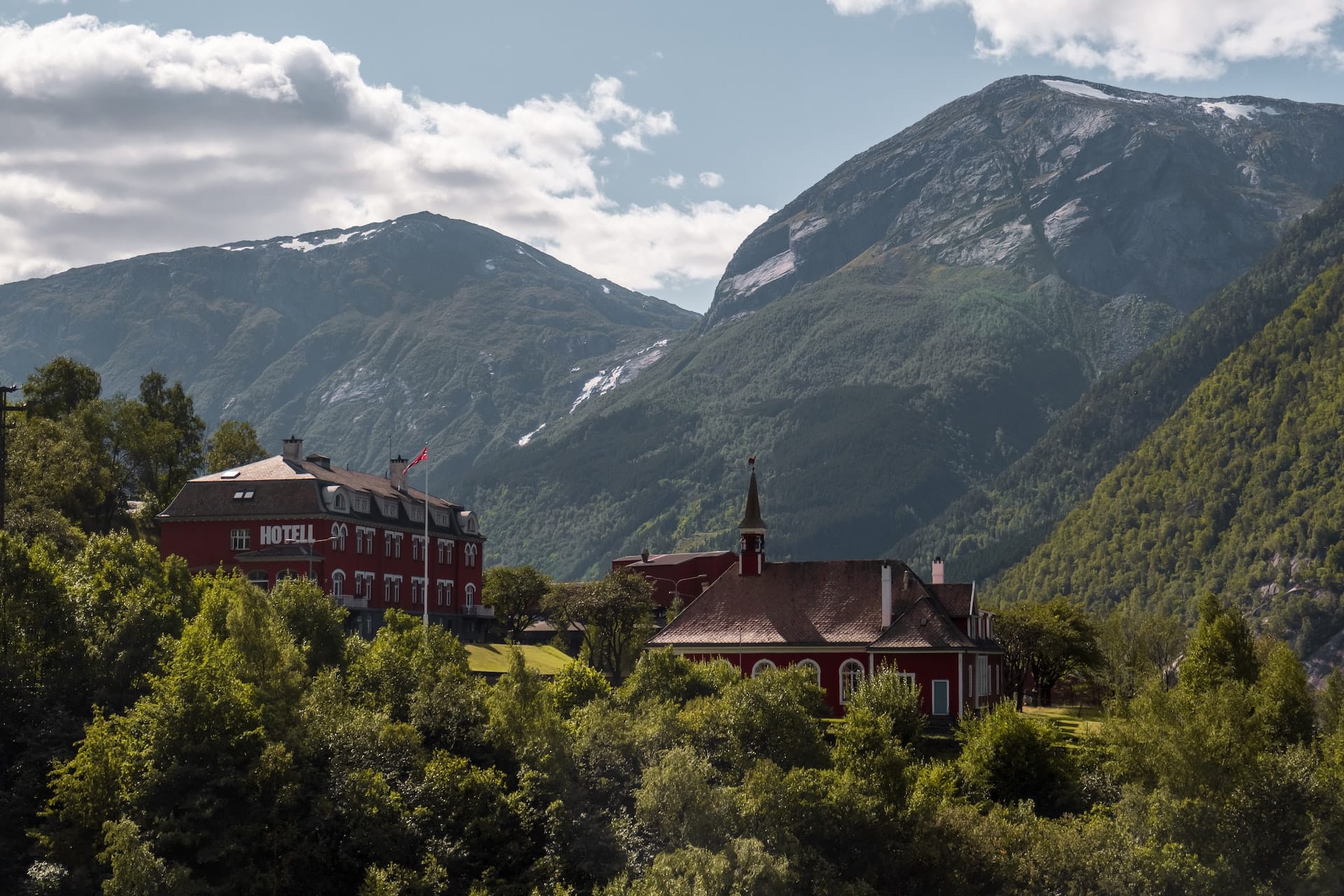 The light-coloured granite rocks around the fjord are how it got its name. Lysefjord – also means 'light fjord' – is a popular hiking spot thanks to the 'pulpit rock', also known as Preikestolen.
Right on top – at 604 metres tall – you'll be able to see the entire fjord, hence you'll want to wear a good pair of hiking shoes and bring along appropriate gear for a smooth journey. You'll want to bring along some binoculars too. When on top, you can also see Kjeragbolten – an enormous boulder that is suspended between two rocky sides. Also, the world's longest staircase is in the area, called Flørli 4444. That's right, it simply means, there are 4,444 steps on it. 
Remember, rocks on these Norway fjords are very slippery and steep. There are no proper roads or hiking trails on them, so it's best to engage a tour guide for a smoother and safer hiking experience.
You will also see two beautiful villages in the area – Forsand and Lysebotn. There are numerous hotels in the area so you don't have to travel to another town for accommodation. There are also hydroelectric plants in Lysefjord, and they work to provide electricity to about 100,000 people in the area.
Hardangerfjord, the fjord that put Norway on the map
One of Norway's famous fjords, Hardangerfjord has a beauty of its own that attracts people all the way from London. Back in 1875, Englishman Thomas Cook started to organise running tours from London to Hardangerfjord. That was what boosted Norway's tourism. Hardangerfjord measures 179 kilometres long, and it starts from the Atlantic Ocean and flows along the Hardangervidda plateau. 
There is a rock formation, named Trolltunga or Troll's Tongue, and it's a big and famous hiker's destination. Hardangerfjord ends at Odda, an alluring town that used to attract people who love kayaking. 
Besides, Hardangerfjord is also home to farm fishing, which is known internationally. This farm focuses mainly on salmon and trout. Fishes aside, water from Hardangerfjord – also known as Isklar water – is ice-melted water from the Norway fjord, and is bottled and sold worldwide.
Aurlandsfjord, the kind of fjord that Instagram loves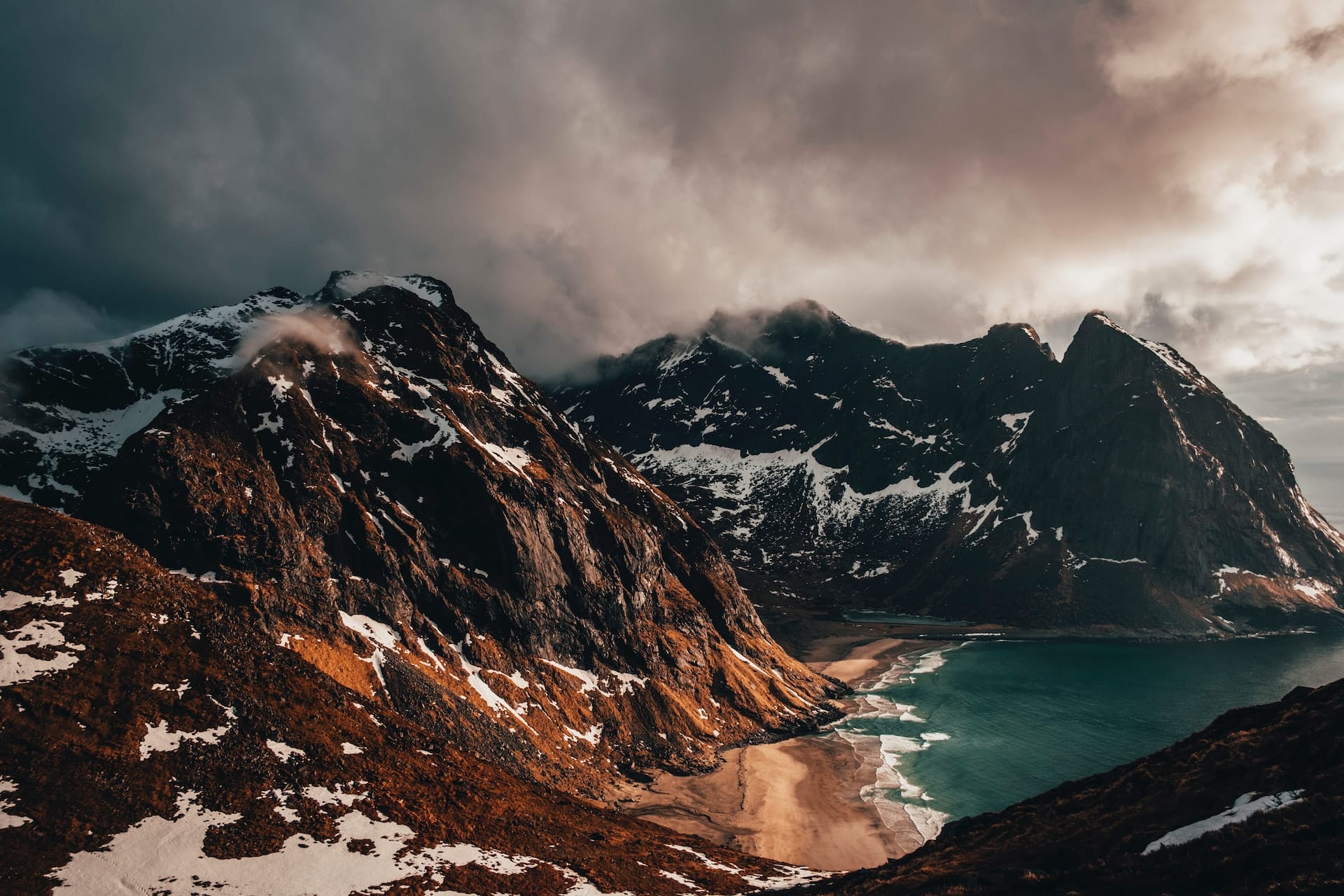 This charming Norway fjord is actually a branch of the much larger Sognefjorden fjord. Spanning a good 29km, it is also one of the most alluring and picturesque fjords out there. Similar to streams and rivers, fjords do branch off to several other fjords, and for that reason, parts of Aurlandsfjord are recorded as a UNESCO World Heritage site.
Aurlandsfjord runs along the Vik, Aurland and Lærdal municipalities. You'll also see a small village called Flåm, which houses about 350 people only due to rocky terrains and steep mountains. As the population is low, naturally there will be less pollution too, hence the delightful farmland and small valleys in the area.
Trollfjord, exquisite in scenery
The high dark rocky sides that contrasted against the bright white snow are what make Trollfjord one of a kind. Its cinematic scenery is located between the Lofoten Islands and the region of Vesterålen on Austvågøya island. This Norway fjord is only 2km in length and its widest point is only about 800 metres.
Until today, the locals are not able to pinpoint Trollfjord's exact location. Some considered the fjord to be a part of Lofoten, and some, Vesterålen. Fun fact: Austvågøya island is a part of Lofoten, but the island is located in the Hadsel municipality, which is also a part of Vesterålen. 
Nordfjord, the sixth-longest fjord in Norway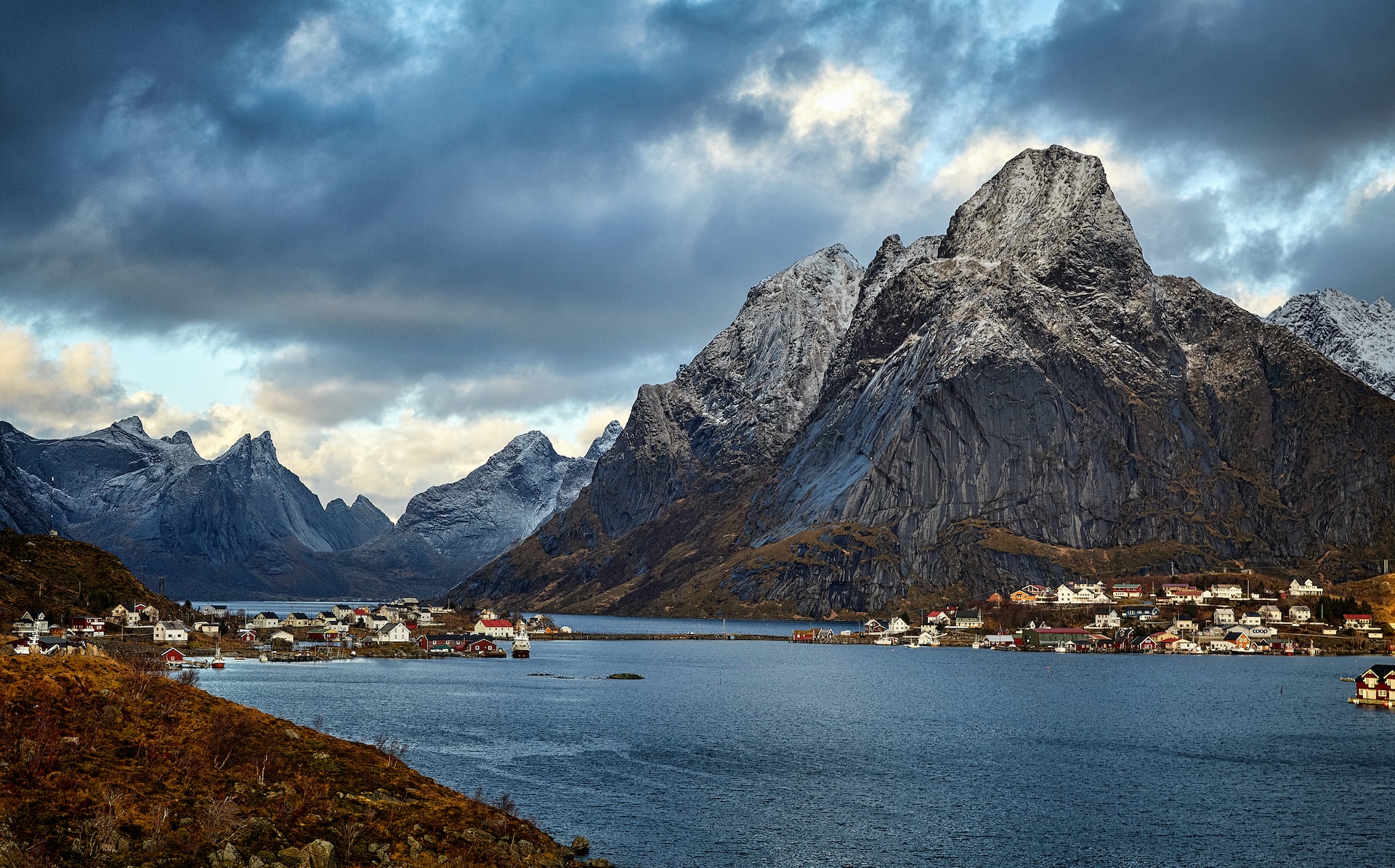 Standing at 106km, Nordfjord opens at Husevågøy island and flows all the way to Loen village at the end. The appealing raw terrain along the Stadlandet peninsula acts as a dividing point between the North Sea and the Norwegian Sea.
Aside from picturesque sceneries, there are plenty of spots you can visit in Nordfjord. There is a magnificent fishing community which you can check out and be a part of, or even go for alpine skiing in Stryn, Besides, you can also try Loen Skylift at Innvikfjord, which takes you to the top of Mount Hoven.
Lyngenfjord, the fjord with a magnificent view
The 82km-long Lyngenfjord acts as a divider between the northern and southern Troms county and is also located near Tromsø, a charming town. The terrains on both the eastern and western shores are very different from each other. On the eastern side, you will see the E06 highway which is a little bit more urban. On the western side, you'll see the stunning snow-peaked Lyngen Alps. Such a big difference but both sides serves a good balance to the Lyngenfjord fjord.
Besides, there are other beautiful fjords that branch off Lyngenfjord – Storfjorden to the south and Kåfjorden to the east. Both fjords come with a stunning view so you should explore both. 
Also, Lyngen Alps' high mountains act as a shield from the rain, allowing you to see the well-known Northern Lights at any time of the day and night. If Aurora Borealis is on your travel list then you definitely should visit Lyngenfjord.
Iceland's Fjords are a little bit more exotic than Norwegian ones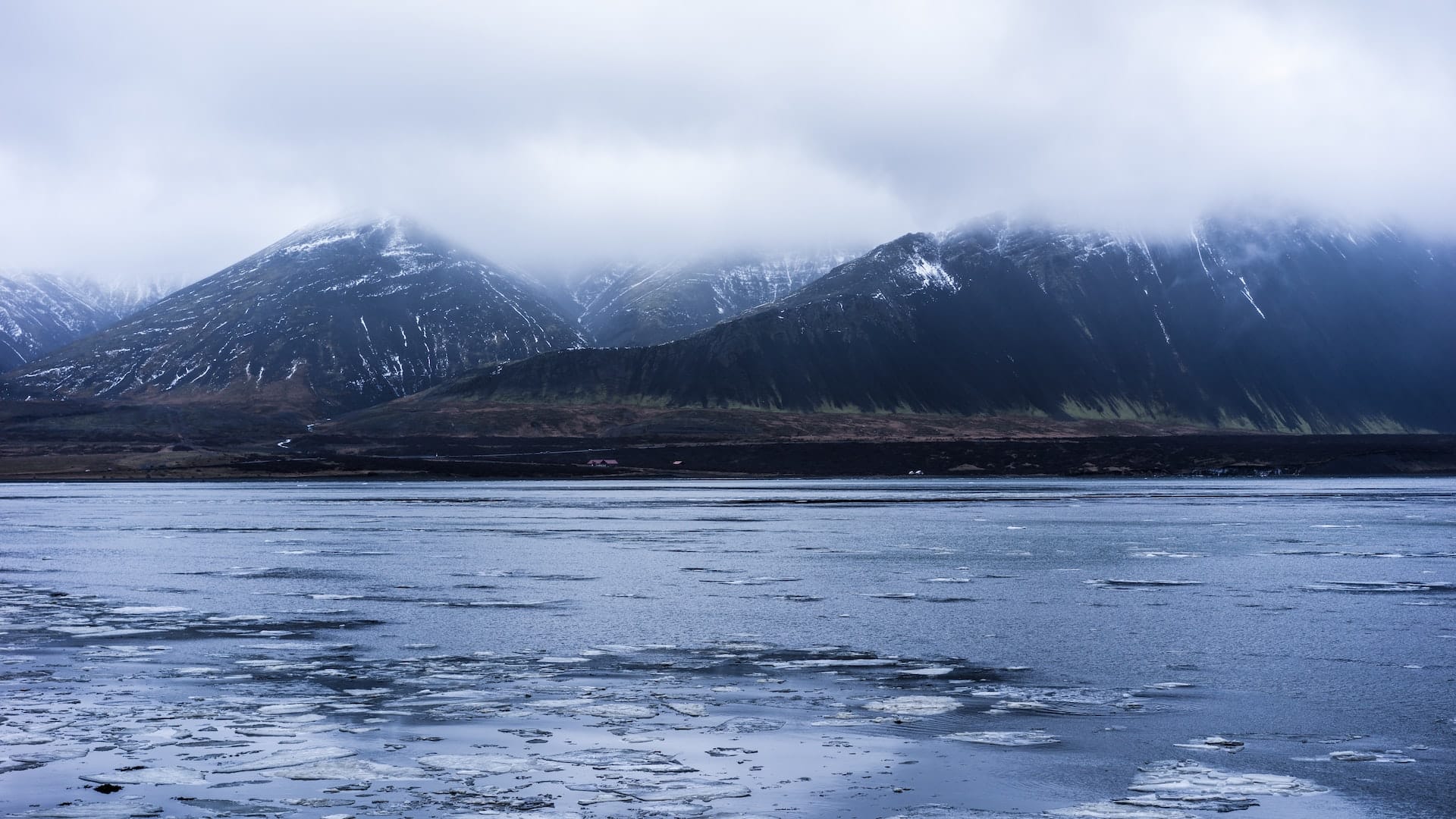 Unlike Norwegian fjords, Icelander ones are primarily divided between the East of Iceland and the Westfjords. There are a total of 109 fjords in Iceland and some are located in the northern part of the country. There are a few more that are located around Reykjavík in the West. There aren't any fjords in the south of the country, as it's just one smooth and long coastline.
The best way to explore these fjords is not by boat but by car or any landed transportation. You can charter a van, engage a driver or drive around the island yourself. That way, you can take your time and set your own pace. When you're on an Iceland travel, you mustn't rush especially when visiting these calming fjords to avoid missing out on any marvellous picturesque spots.
Fjords near Reykjavík, the capital of Iceland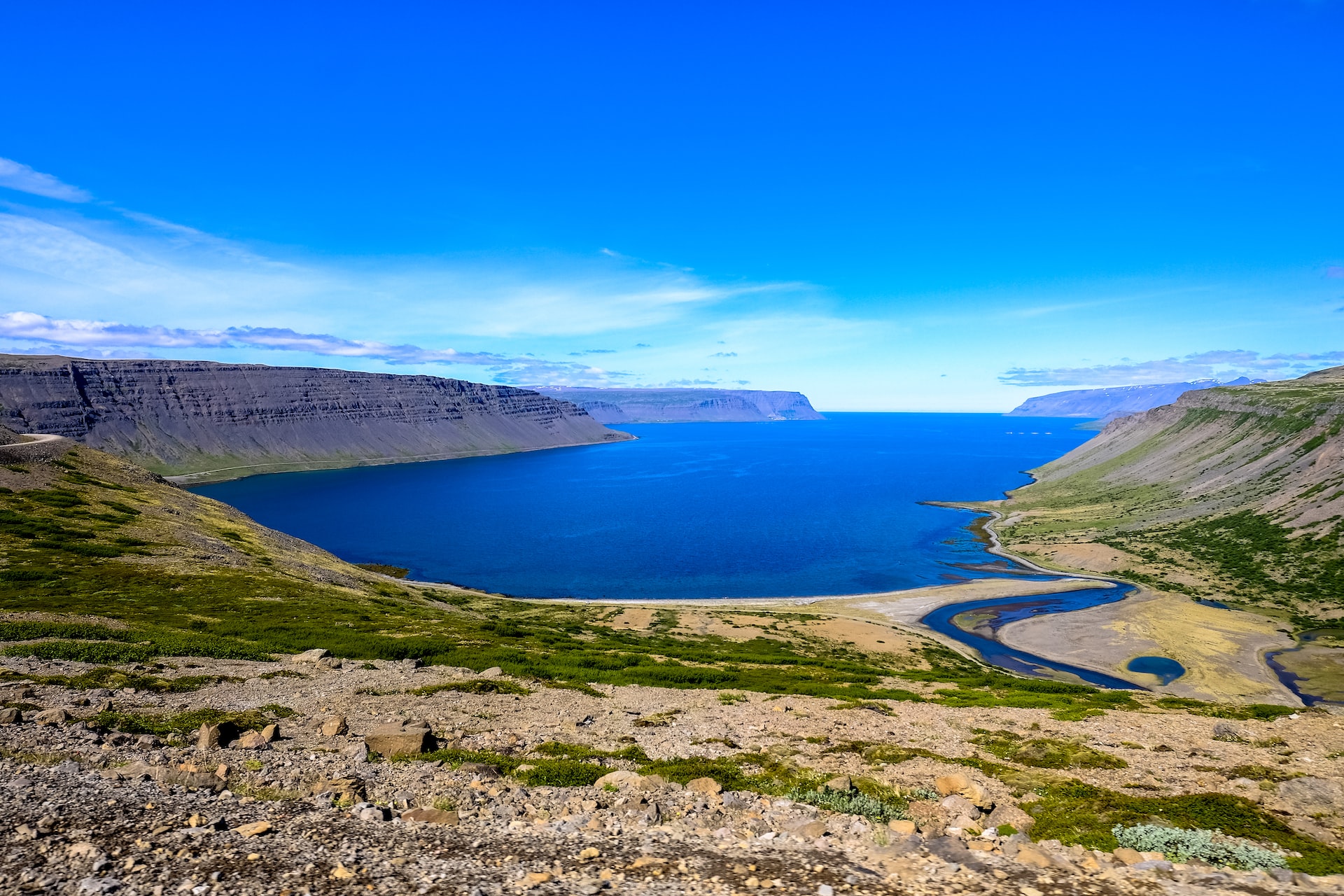 There are two huge Iceland fjords – Hvalfjörður and Borgarfjörður – just north of Reykjavík.
Fun fact: In English, Hvalfjörður means 'whale fjord' and Borgarfjörður means 'fortress fjord'. Both these Iceland fjords got their names based on their humongous size.
Hvalfjörður is 30km in length and it takes awhile for land transportation to pass through. Hence a tunnel was built in 1998 to shorten the distance between Reykjavík and Akureyri by one whole hour. Today, you can use the tunnel and it takes just seven minutes to travel from the start to the end of Hvalfjörður. Time-saving aside, it is, however, very worth the time to explore Hvalfjörður by travelling out of the tunnel. The scenery is breathtaking and you wouldn't want to miss it by hiding in the crowded tunnel. 
Also, you can see Iceland's second tallest waterfall, Glymur right below Hvalfjörður. It's absolutely stunning, especially during winter. Travellers from all over love to visit this waterfall spot for some sea-kayaking.
On the other hand, Borgarfjörður fjord is home to the Borgarnes town. It's a popular spot for snacks and necessities for those who are driving between Reykjavík and Akureyri.
Borgarnes is a very cute little town and travellers are encouraged to check out the place. An important note; make sure you don't confuse Borgarfjörður with Borgarfjörður Eystri. They are two very different spots and the latter is located on the other side of the country.
The Westfjords of Iceland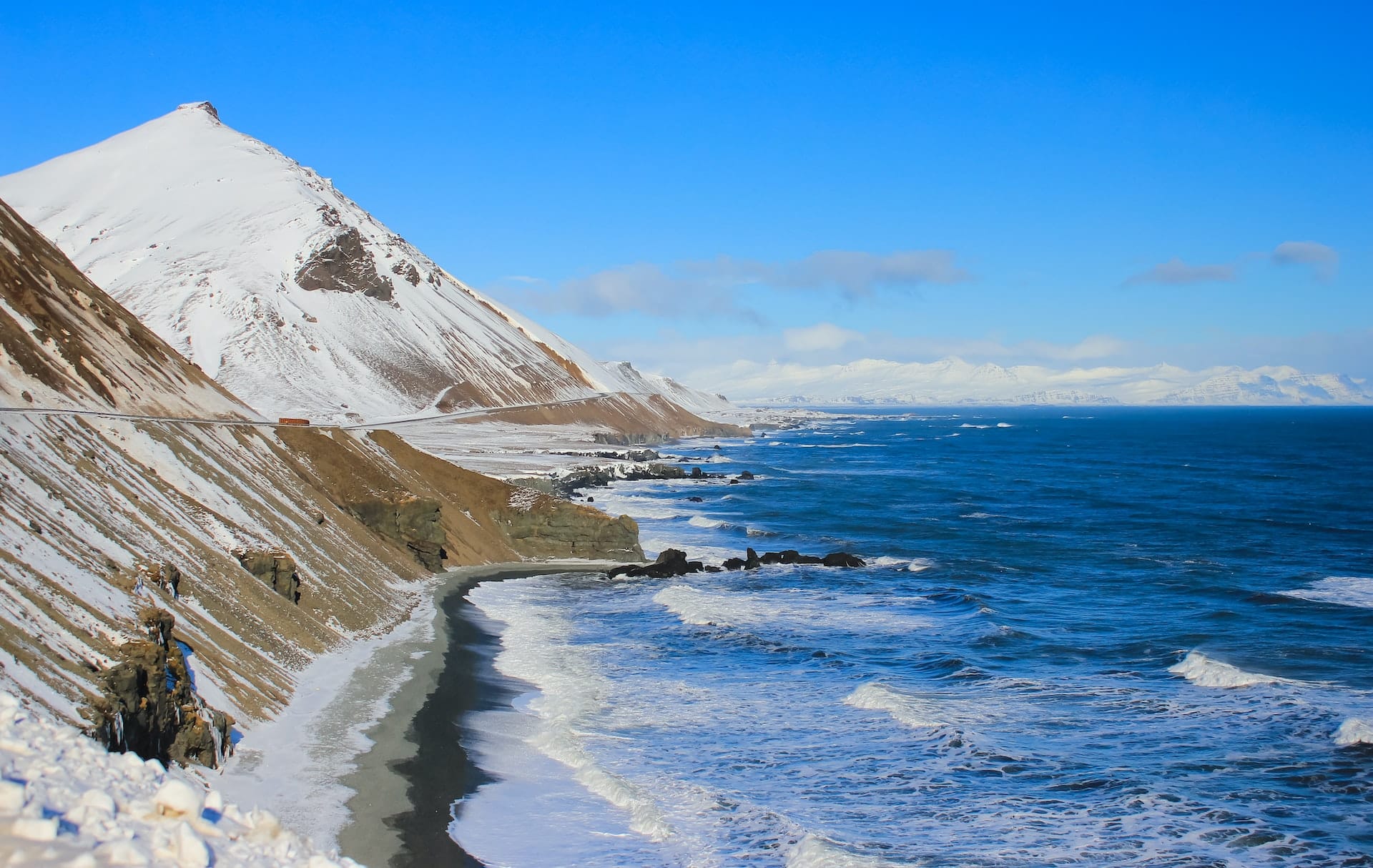 Westfjords is located in a remote area. There is a ring road that bypasses the Westfjords can the path can be tedious to drive on. Parts of the roads are made from gravel and you can imagine the difficulty to pass by during wintertime. Nevertheless, this Iceland fjord is a wonder and its beauty deserves a spot on your camera's memory card.
At Westfjords, you can also see the beautiful Dynjandi waterfall. It cascades down into Arnarfjörður, also known as Eagle Fjord. The waterfall also flows to the impressive Hornstrandir mountains and fjords, a nature reserve.
Látrabjarg, another spot in Westfjords has sheer cliffs jutting out to sea. You can also witness thousands of North Atlantic Puffins in that area, and have a spectacular view from the big Breiðafjörður (also known as Wide Fjord) to the Snæfellsnes Peninsula.
Ísafjarðardjúp or better known as Ice Fjord's Deep is the largest Iceland fjord in Westfjords. It's so huge that it splits into plenty of smaller fjords. The biggest town in the area is the gorgeous Ísafjörður, which is named after the fjord itself.
The East Fjords of Iceland
The East Fjords consist mainly of younger, more rugged and dramatic mountains, unlike its counterpart Westfjords which has flat-topped mountains. Several hiking routes start from Borgarfjörður Eystri and on the south to Loðmundarfjörður. The hiking area is named Víknaslóðir or easier known as Bay Paths.
You can also opt to hike Hengifoss waterfall, which is close to Egilsstaðir town. It's a stunning town that you definitely cannot miss. Other activities like horseback riding will also get you thrilled, so make sure you look around and research a little more when you're visiting The East Fjords.
DISCOVER Iceland and Norwegian fjords WITH THE BEST DEALS!
You may also be interested in: