A tea holiday is more than just tea-tasting sessions. One of the highlights of a tea tour includes getting in on the action of picking tea leaves or simply relaxing and enjoying the breathtaking views of nature. That said, tea tourism offers travellers the chance of a lifetime to live on tea estates or homestays near tea plantations and learn about tea culture and the history of colonialism that forged a name for many countries in the tea industry.
From the late Queen Elizabeth II to people across Asia and the Middle East, tea is a daily staple and among the top beverages consumed in the world for its soothing flavour. Known for its versatility, you can choose from many types of tea leaves to drink throughout the day, like black tea, green tea, and peppermint tea. As a quick pick-me-up, tea is easy to make. All you need to do is pour boiling water over cured tea leaves or a tea bag. The major pull factor of tea, even converting the most ardent coffee lover, is the string of health benefits, including fighting heart disease and stress, preventing thinning bones, promoting longevity, and less caffeine than coffee.
As English playwright, Arthur Wing Pinero once said, "where there's tea, there's hope". Get started on an exciting tea trip with our selection of the best tea destinations around the world that will transform your mind and soul, even if you are not a tea connoisseur.
Best Destinations For Tea Tourism Around The World
1. Tea travel: Darjeeling, West Bengal, India, Home of The Champagne of Teas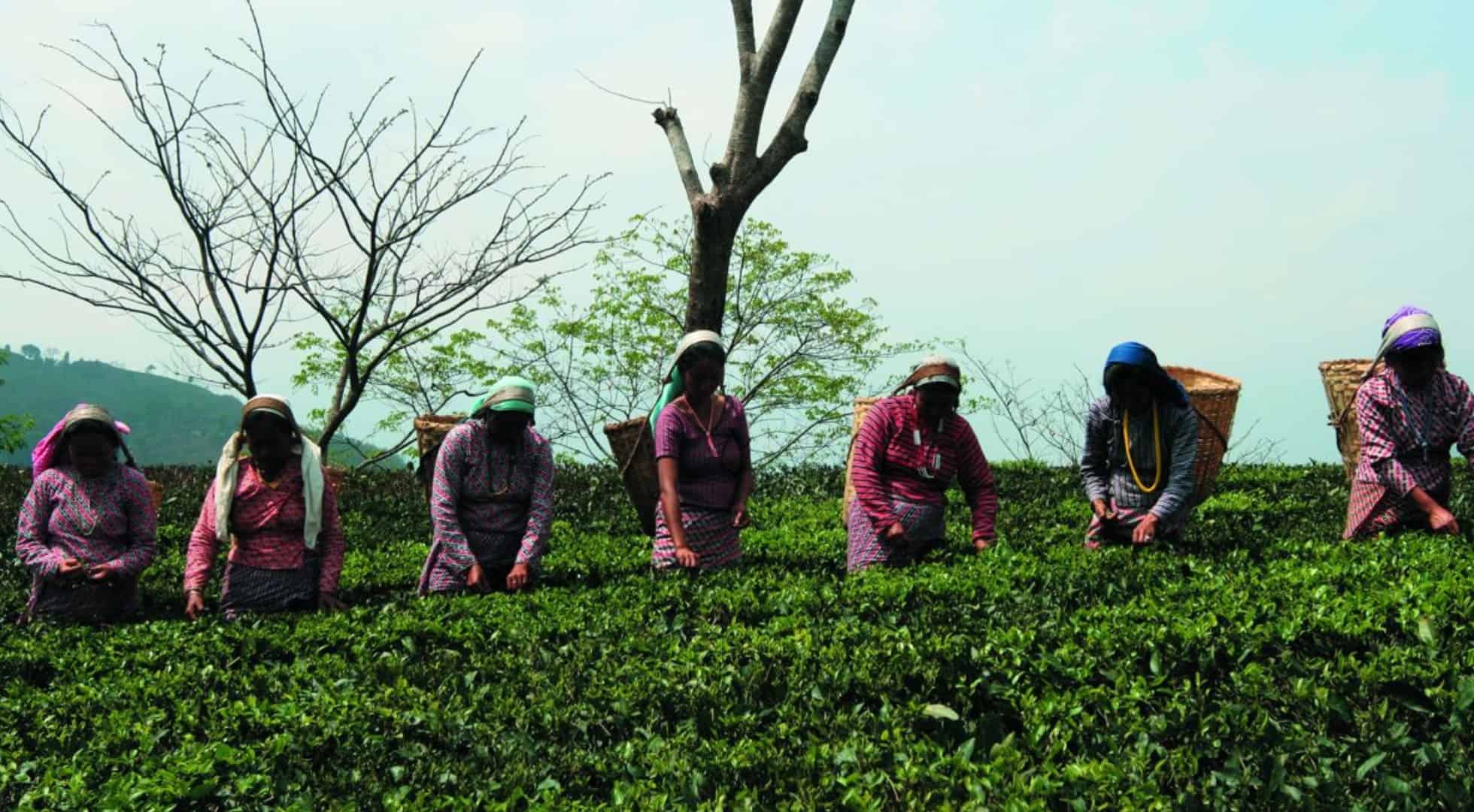 Located in the lush and picturesque foothills of the Himalayas, bordering Bhutan and Nepal, the culture and history of Darjeeling and the breathtaking view of the Himalayas make it a magical place to be.
Darjeeling's love affair with tea began during British rule in India. In the 1800s, clinical surgeon Dr Campbell, the founding father of Darjeeling Tea, started planting seeds of the Camellia Sinensis plant (tea plant) as an experiment at his estate in Darjeeling. Following the success of his plantation, tea nurseries and gardens were soon developed by the British. There are over 80 tea gardens in Darjeeling today, and some tea bushes are over a century old! Typical images of Darjeeling tea estates are steep emerald green hills among the mist with an elevation range of around 2000 to 6900 ft above sea level. Darjeeling tea is known for its distinctively sweet flavours, like musky, spicy and floral notes.
There are four distinct flushes of Darjeeling tea with different aromas. The  First Flush ("Spring Flush") is picked in March after winter allowing the tea bushes to regain nutrients resulting in delicate leaves that are highly aromatic akin to light amber liquor. The First Flush yield is rare because the tea leaves only remain tender for a short time, making it a sought-after commodity which may reach up to US$1000 per kilo!
The Second Flush (Summer Flush), picked in May and June, is bolder, darker liquid and has more complex fruity flavours. The Third Flush (Monsoon Flush), produced in July and August, are used for teabags and blends, which produce a dark tea liquid with a slightly mild flavour. The Fourth Flush (Autumn Flush), harvested in September and October, consists of darker and larger tea leaves which produce a full-bodied and organic fruity-flavoured coppery-coloured tea suitable as a breakfast tea.
The famous tea plantation visited by many budget travellers is the  Makaibari Tea Estate in Kurseong, one of the first few tea estates during British colonialism. The estate, located among emerald green hills, experiences good weather like a sub-tropical rainforest. The tea factory in Makaibari is built entirely from wood, bamboo, and cast iron, lending it a rustic feel you want to experience.
Makaibari is well-known in Darjeeling for six organic certified leaf-grade teas exclusive to the plantation and other varieties of high-quality black, green, white, and oolong teas. A trip to the estate would not be complete without sampling exclusive tea labels like Silver Tips Imperial, Springtime Bloom, or Bai-Mu-Dan. The best part of a tea trip to the Makaibari Tea Estate is the opportunity to contribute to sustainable tourism by staying in the homes of local families who work in the tea gardens and gain an immersive cross-cultural and educational experience with the profits of the homestay programme channelled directly to the families.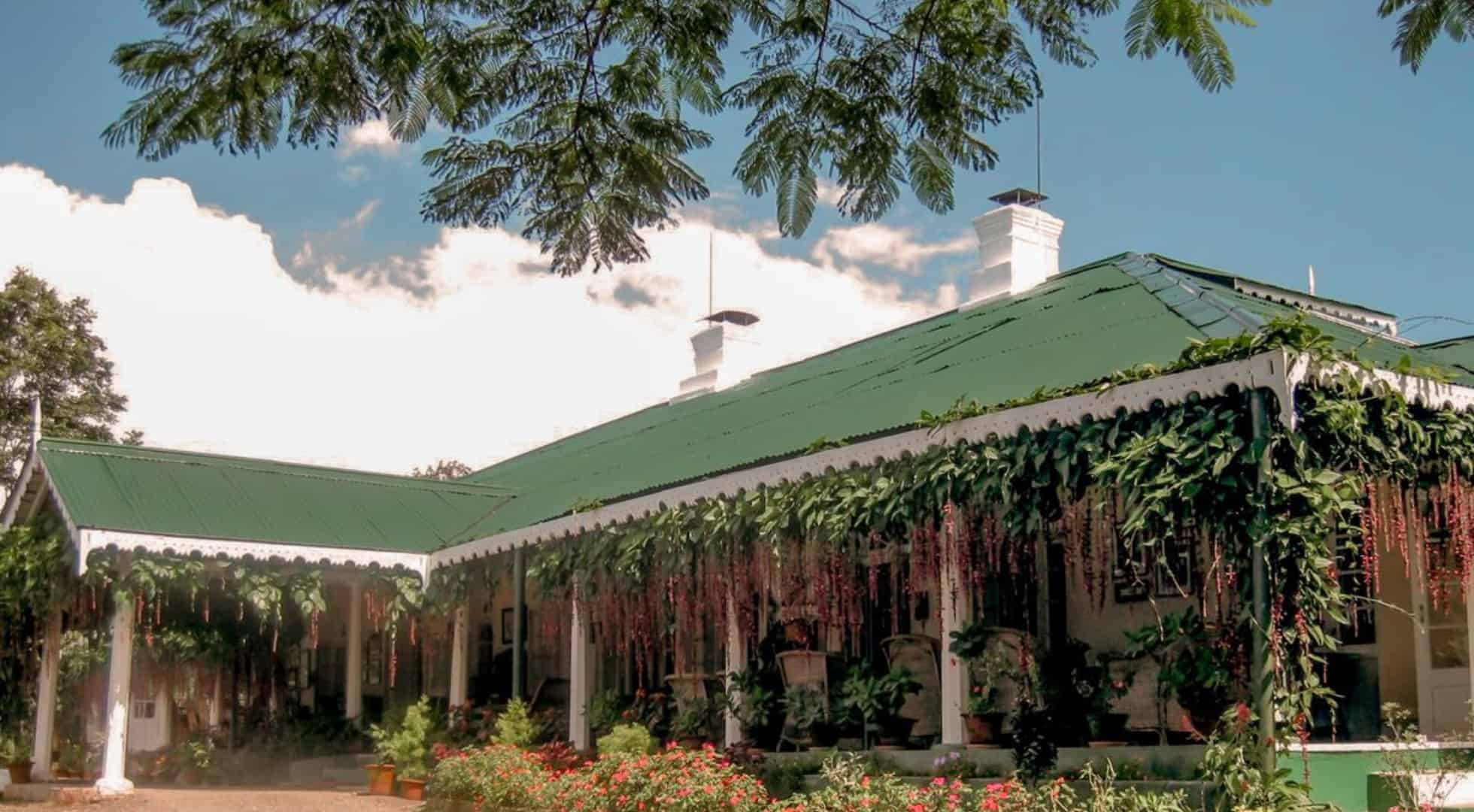 If you prefer a high-end tea tour experience, head to the Glenburn Tea Estate. This tea estate is famous for stunning heritage bungalows and boutique hotel suites perfect for rest and relaxation over a steaming hot cup of classic Darjeeling tea. Spend your tea trip by walking or driving through the estate while learning about the history of Glenburn and tea production.
The Glenburn tea tour takes you to the tea factory to learn how tea leaves are processed, dried, and sorted. A great way to wrap up your Glenburn tea tour is with a tasting session of black, green, white, and oolong teas. Over the next few days of your Darjeeling tea holiday, explore the natural beauty of Glenburn by hiking, fishing, and strolling around nearby orchards.
Darjeeling isn't all about the tea. Take a taxi or join a pilgrimage by foot to Tiger Hill and catch the sunrise over the snowcapped peaks of Mount Kanchenjunga, the world's third-highest peak, amidst fluttering Tibetan prayer flags. If you are lucky, you can even view Mount Everest from a distance.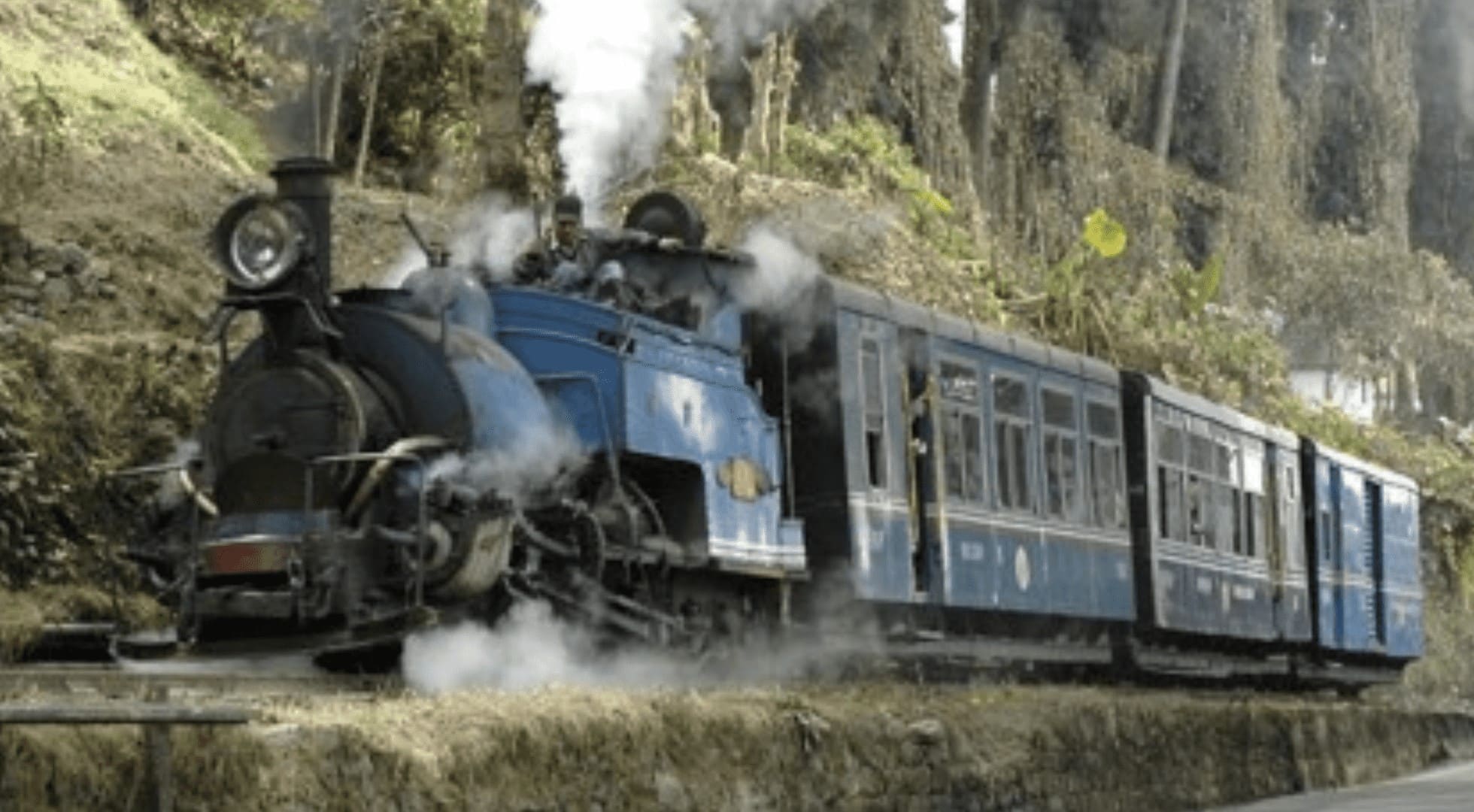 Go on a Darjeeling Himalayan Railway Ride, also known as the Toy Train Ride, declared a UNESCO World Heritage Site for its iconic railway completed in 1881 that takes you on the ultimate train journey through gorgeous sceneries of the Eastern Himalayas. Choose from two train rides: the daily passenger ride (about 50 miles from New Jalpaiguri to Darjeeling, passing through famous tea districts like Siliguri and Kurseong) or the joyride (two-hour round-trip journey from Darjeeling to Ghum either on a diesel train or historic steam locomotive train).
Visit Chowrasta Square, the main town in Darjeeling famous for bustling markets, street food and a familiar backdrop in Bollywood movies. Try Darjeeling's delicious street food from roasted corn, pani puri, momos, Nepali-style thukpa (Nepalese noodle soup), or Nepali kebabs, known as sekuwa. Vegetarians and vegans will not have trouble finding delicious food with many meatless options available.
2. Tea travel: Wuyi Mountain, Fujian Province, China – The Ancient chinese Tea Capital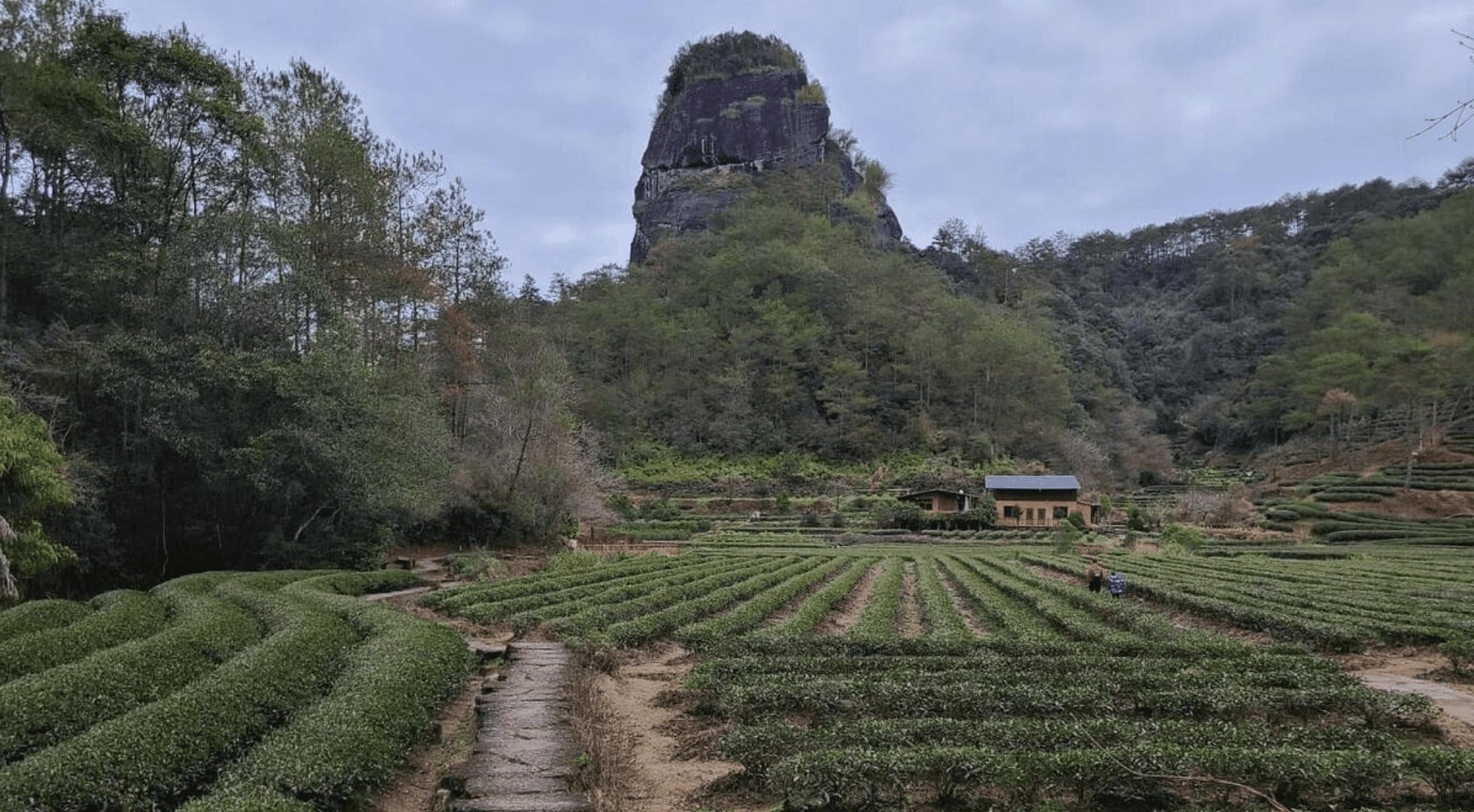 In southeastern China lies a biodiverse and natural wonderland of Wuyishan (The Wuyi Mountains). The world-famous oolong tea (traditional Chinese tea) is harvested from the hillside with a floral and fragrant flavour influenced by the high altitude and rich nutrients from the soil. Meanwhile, the Da Hong Pao (Wuyi Rock Tea) is cultivated from century-old tea bushes growing among rock cliffs in the mountain range. The ancient plants produce a unique orchid fragrance and sweet flavour tea.
To fully immerse yourself in the tea culture of Wuyishan, visit a local tea house and participate in a tea ceremony. Enjoy a quiet moment with the soothing aroma of tea while admiring the beautiful tea utensils and listening to the tea master's explanation of tea-making techniques and the history of tea in China.
The Wuyi Mountains takes nature lovers on a Zen outdoor tea tour adventure by serving a magical brew of amazing things to do, leaving you refreshed just like a perfect cup of tea. Hike up the steep stone steps of Tianyou Peak for a spectacular view of the region.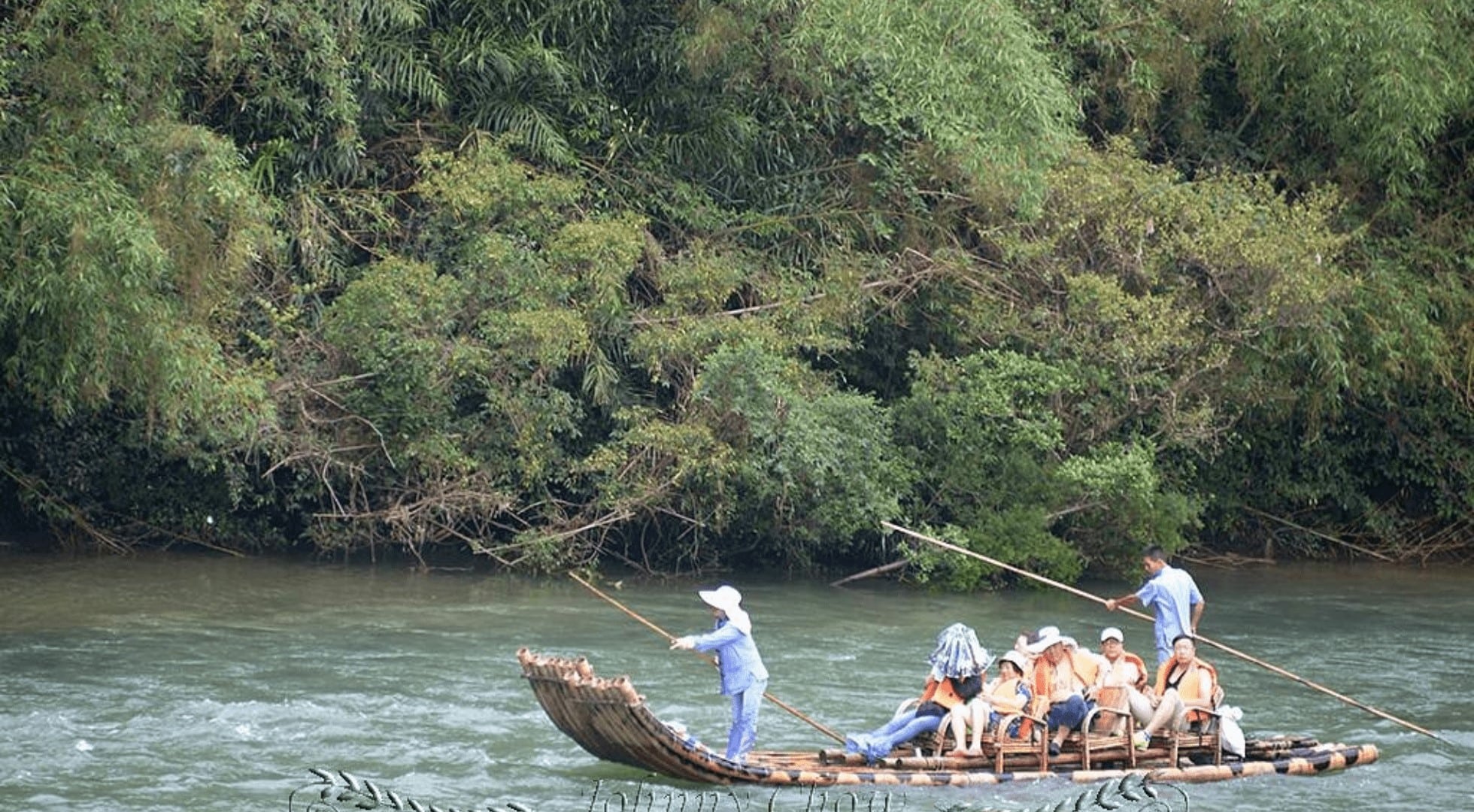 Another great way to experience the breathtaking view of Wuyishan is bamboo rafting through the Nine-Bend Stream. You will see bright red inscriptions on cliffs that mark each bend, known as the Caligraphy Garden. Bamboo rafters would point out each bend and recite poems about the landmarks along the way. If anything, you will undoubtedly be entertained by exotic fishes jumping out of the water close to the raft and being lulled to sleep by the tranquil sound of the river and cool breeze.
Continue your journey to the Water Curtain Cave with a waterfall cascading over a steep red cliff (akin to a hanging curtain) with a wooden temple dedicated to the master of Neo-Confucianism, Zhu, below the water curtain. Spend some time savouring Wuyi Rock Tea before heading back to your hotel.
3. Tea Travel: Shizuoka, Japan – The Centre of Modern Japanese Tea Production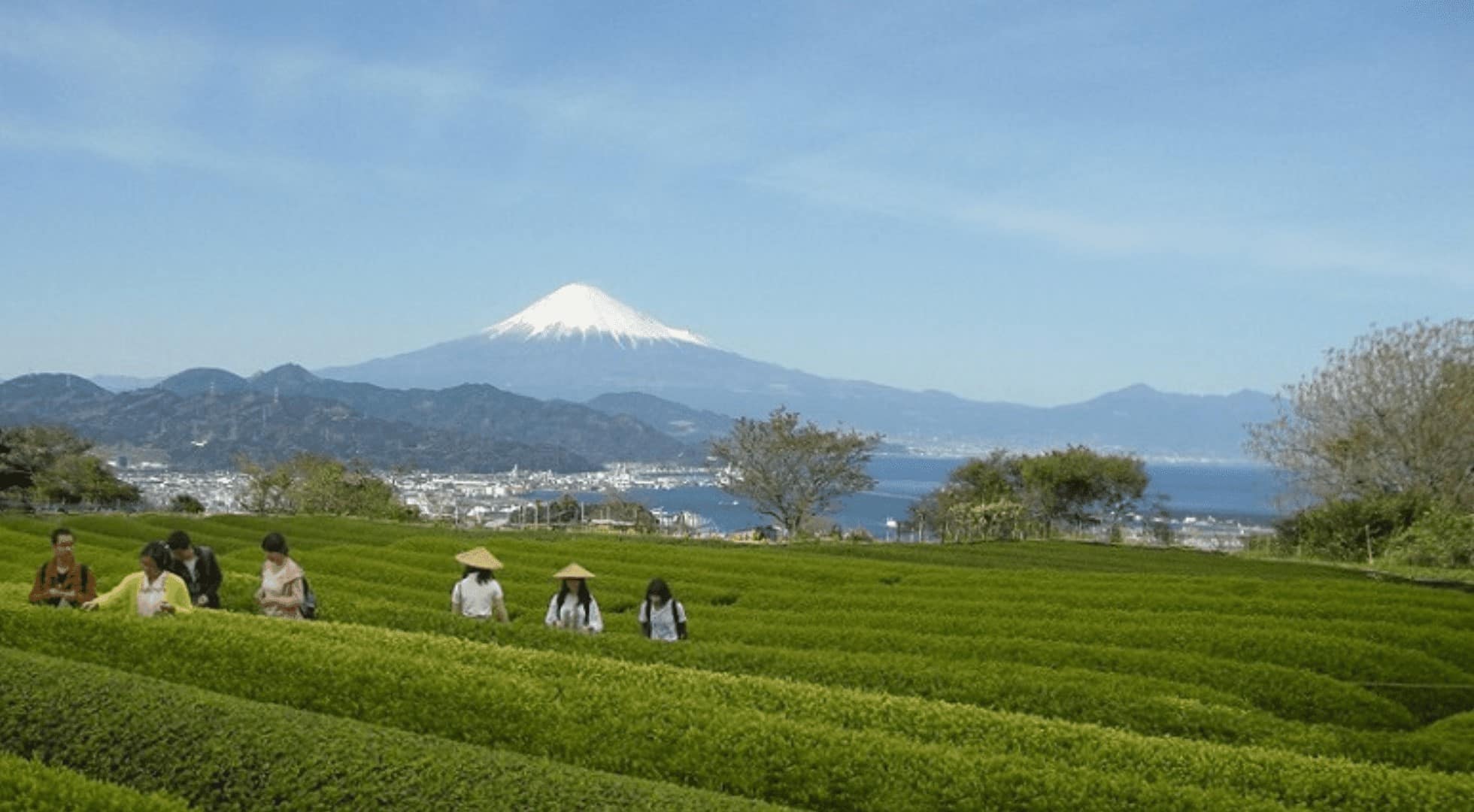 As the largest Shencha, green tea producing region in Japan, tea plantations like the Imamiya Tea Plantation set against the scenic Mount Fuji would warm the heart and soul of every traveller. Just an hour away from Tokyo by high-speed rail, you can navigate your way easily to Shizuoka.
The cultural history of green tea dates back to the 12th century when Eisai, a Buddhist priest, encouraged commoners to drink it for health purposes. Fast forward to the present day, green tea has become a mainstream beverage in Japanese hospitality. Even at restaurants, hotels and temples in Japan, it is a common practice to serve complimentary green tea to guests for an authentic Japanese experience.
A popular tourist activity in Japan is attending a Japanese tea ceremony at a traditional tea house adorned in a kimono and geta (traditional Japanese sandals). The ancient ritual of a Japanese tea ceremony welcomes guests into a serene, traditional tearoom on tatami mats. Japanese tea is then prepared and served according to the tea tradition in varying degrees of formality.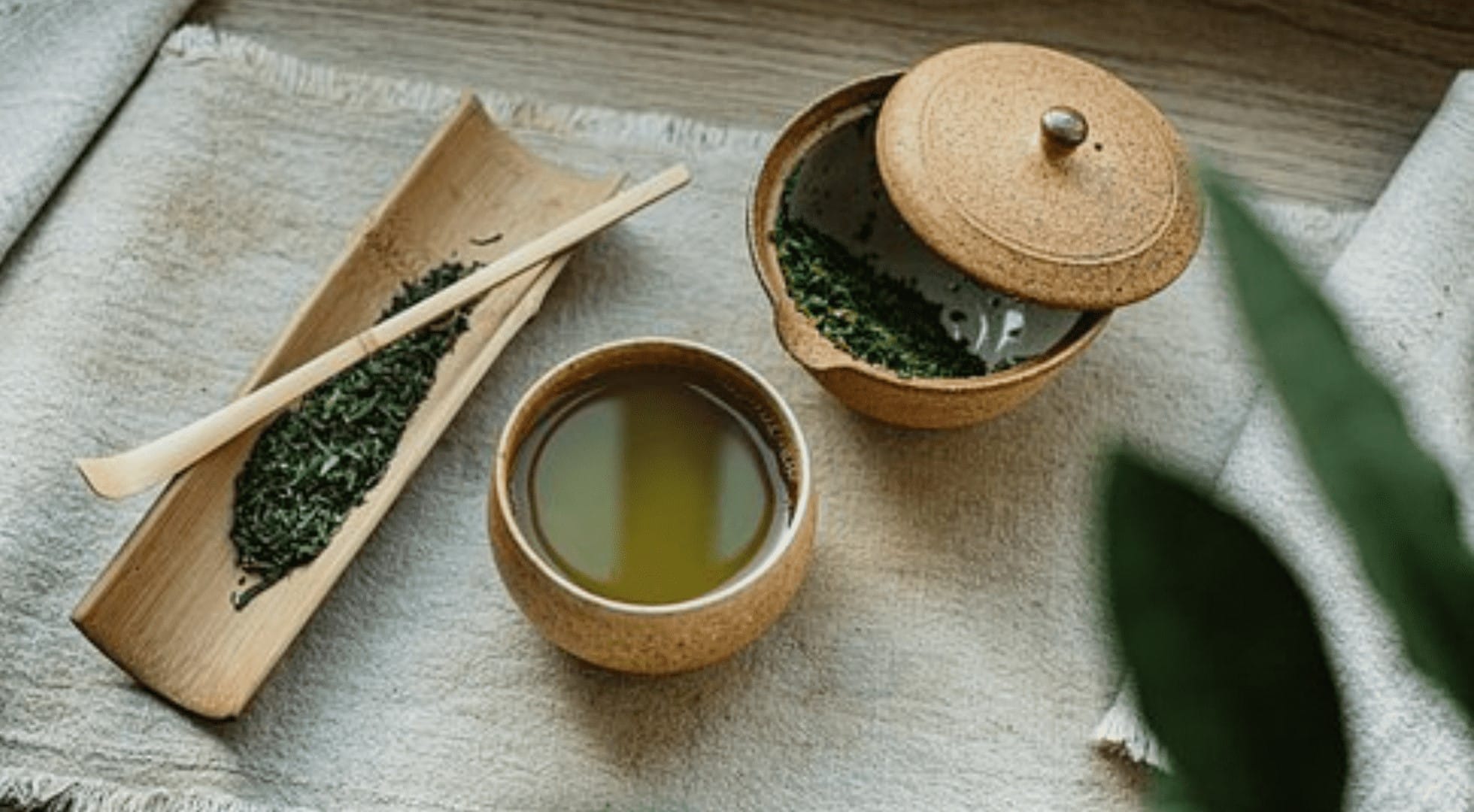 Although Japan is home to around 20 different types of green tea with distinct and subtle flavours, Sencha is the most popular green tea consumed daily. Sencha's sweet and acidic flavour originates from young tea leaves plucked during the first harvest, grown in direct sunlight, and steamed before being left to dry and rolled. Due to its hillside terrain, about 40% of Sencha is harvested in Shizuoka.
Undoubtedly, Shizuoka is one of the best places to marvel at the natural beauty of Mount Fuji, offering various scenic vantage points of the mountain range, such as behind Lake Tanuki, known for the phenomenon called Diamond Fuji, where the sun appears perched on top of Mt. Fuji in mid-April and August.
The eastern part of Shizuoka has many tourist attractions, such as the famous hot spring resort, Shuzenji, with over 1,200 years of history. Get a free relaxing foot bath called Kawarayu after exploring the tranquil surroundings along the iconic river running through the area. Among the highlights of Shuzenji is strolling through a bamboo forest path covered with lush green bamboo plants.
Experience close encounters with incredible wildlife at the Fuji Safari Park, one of the largest zoos in Japan. You can get close to bigger and more fierce animals like lions and bears with a Safari Ride in the Jungle Bus covered in steel mesh, where you can feel the breath of these large animals as they get as close as 20 cm from the bus in search of food. At the Fureai Zone, visitors can also feed tame animals like hippos and porcupines.
Shizuoka also offers many delicious local food options such as unagi (freshwater eel) dishes, udon noodles and seafood, to name a few. Whether you're looking for cultural experiences, outdoor adventures or just to relax and soak in the hot springs, Shizuoka offers something for everyone.
4. Tea Travel: Morroco, An Eclectic Tea and Cultural Experience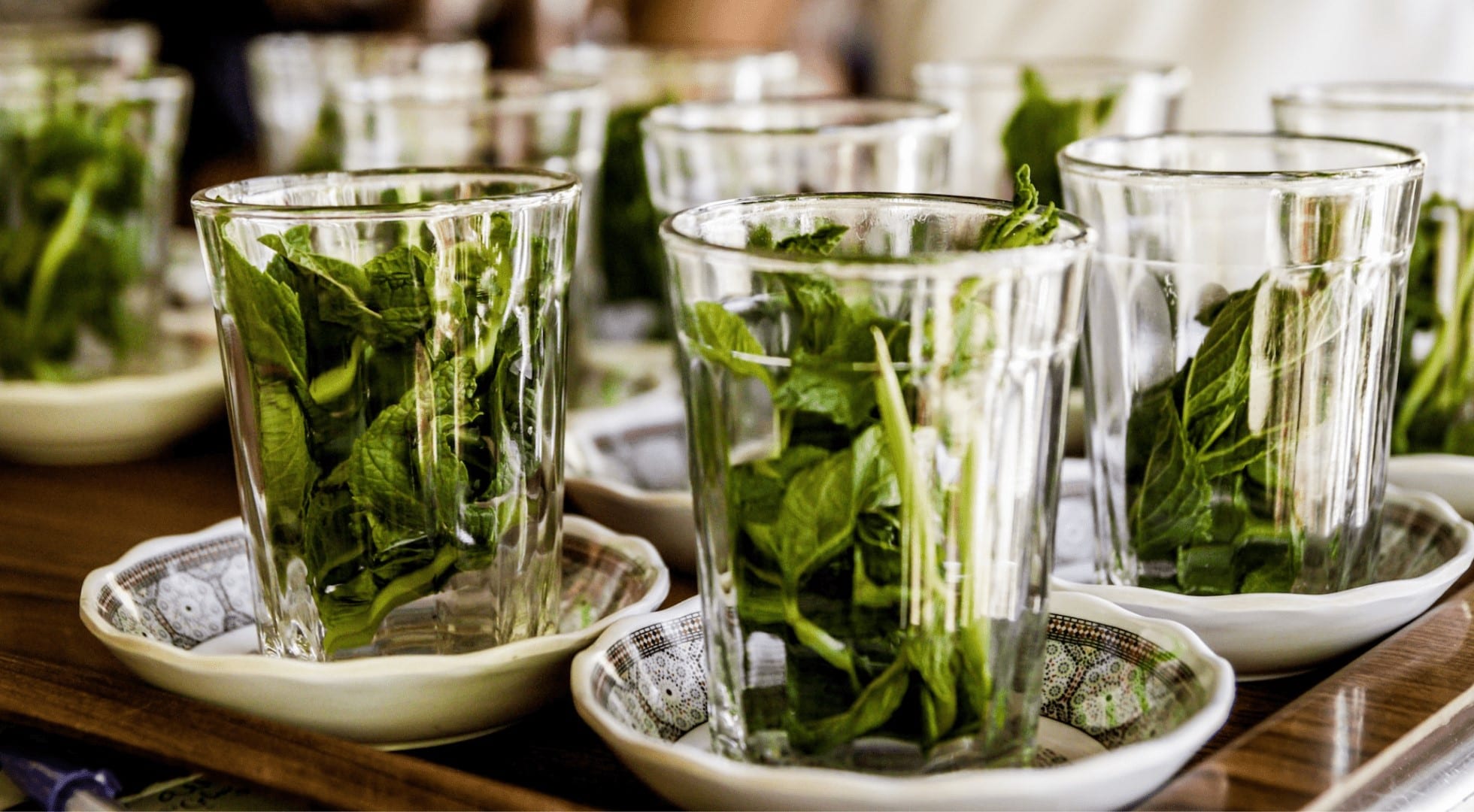 A tea tour to Morroco is an assault on the senses in every good way. From mint tea and culinary adventures to sights of vibrant street markets, relaxing coastal towns, cultural and historical sites and the chance of a lifetime to explore a unique landscape like the Great Sahara desert, Morocco is every traveller's exotic dream destination.
Tea became a significant part of Moroccan culture in the 1800s when a British merchant had to divert a shipment of Gunpowder green tea. The Moroccans quickly created a tea concoction by sweetening and adding mint to brewing tea. The tea is then poured into a tea glass from a teapot with a conical top at a height to create a froth called the crown.
The main ingredients for the preparation of mint tea include a round-bellied teapot with a conical top, several small glasses or teacups, two tall glasses to assist in brewing, several cubes of sugar, sprigs of mint, and a substantial amount of Chinese green tea. Today, this unique blend called Maghrebi (or Moroccan whiskey) is the hallmark of Moroccan culture. The health benefits of Moroccan mint tea are as impressive as its vibrant golden colour, which includes relief from stomach ailments and heartburn, mental focus, and a youthful glow.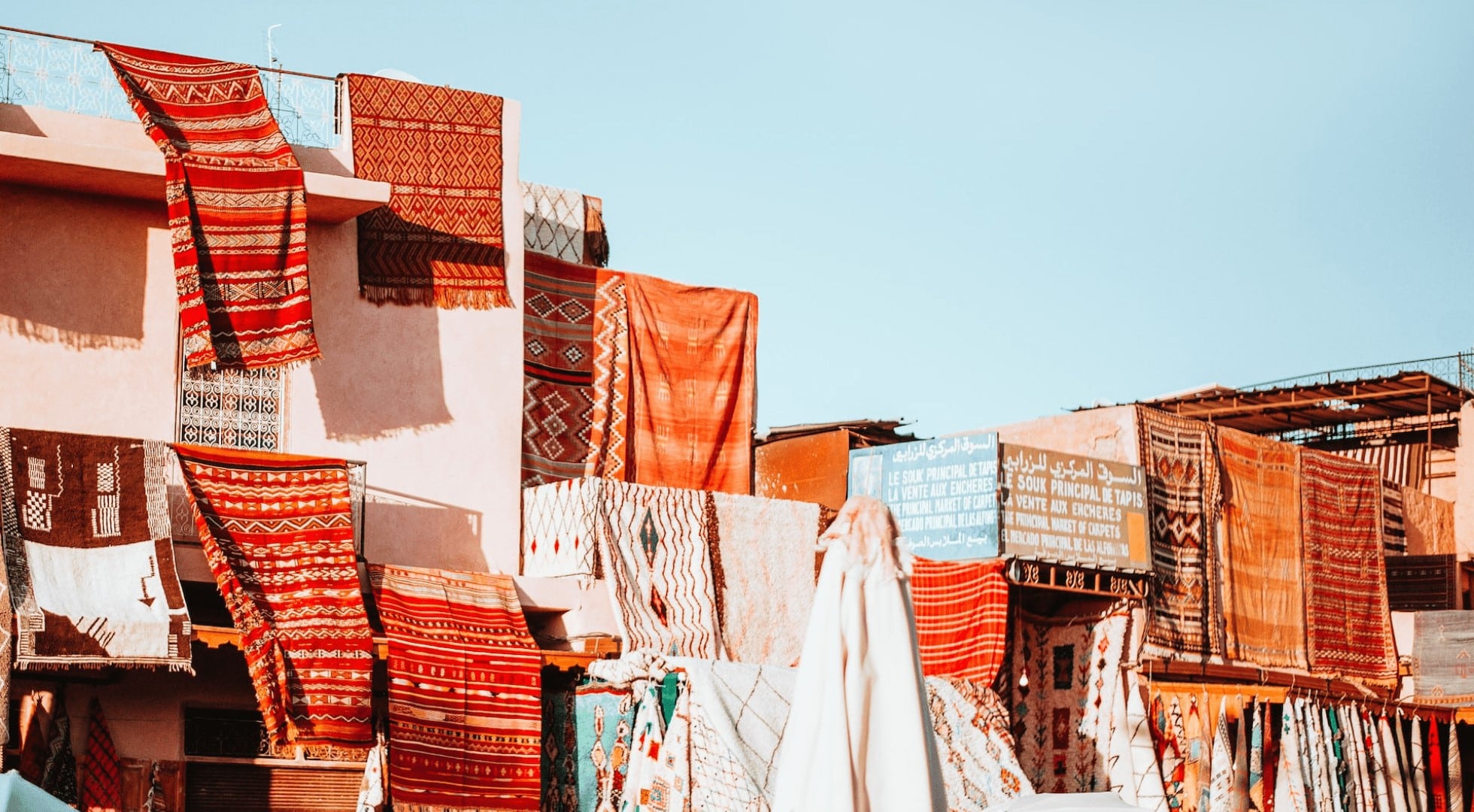 One of the best places for a Moroccan tea tour is around the bustling Red City of Marrakesh. Indulge in a pot of mint tea at Henna Café, where you can savour sweet Mint tea in dainty teacups or glasses and get beautiful henna designs on your skin. Additionally, a visit to the Djemaa El Fna square in Marrakesh is a must-do activity. It's the bustling heart of the city and one of the busiest markets in Africa, offering an array of spices, aromatic herbs, fresh produce, and street food. During the day, the square is a vibrant market, and in the evening it transforms into a lively gathering place where visitors can enjoy live entertainment and traditional Moroccan food.
Apart from the famous mint tea, Morroco offers excellent food experiences. Baking bread is a daily affair in Morocco. Be sure to relish khobz (Moroccan bread), golden-brown puffy flatbreads in varying sizes that can be as small as a saucer or larger that pairs perfectly with steaming tagine. Other specialities you shouldn't leave Morocco without trying at least once are bissara (broad bean soup) and zaalouk (grilled aubergine salad). You can even join a group tour to Amazigh village and learn to prepare couscous the traditional way under the guidance of friendly locals.
For a glimpse into different cultural influences that make up the fascinating history of Morocco, archaeological sites are a must-visit. Explore Fes Madina, a city with narrow winding pathways, mosques, palaces and fountains and one of the largest well-preserved Arab-Muslim historic towns in the world or Citadel of Ait Ben-Haddou, a massive structure of red earthen houses surrounded by clay walls, a classic feature of south Moroccan desert architecture.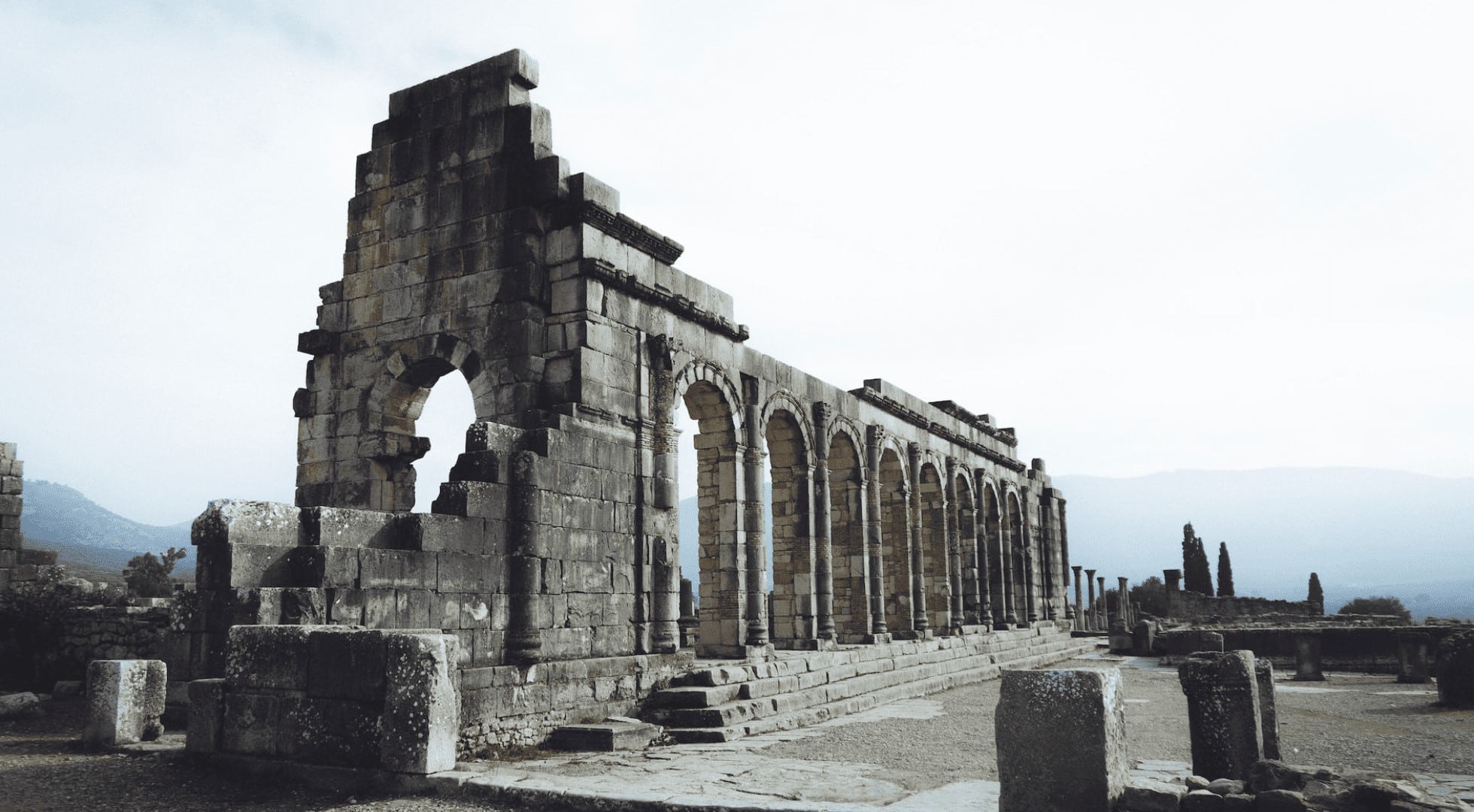 Further, the Volubilis Archaeological Site is one of Morocco's most iconic historical sites, with remains from the pre-Roman period. Get a closer look at the incredible House of Orpheus with mosaics from the Ancient Greek hero Orpheus and a dolphin, which is still apparent today. You can also view the remains of Galen's Thermal Baths with sophisticated underfloor heating at this vast archaeological spot.
For the adventurous and thrill-seekers, the Great Sahara desert is a must-visit. The rolling sand dunes, stunning sunsets, and the chance to camp under the stars make for an unforgettable experience. Take a camel ride through the desert, visit the nomadic Berber communities and enjoy a traditional Moroccan dinner with Bedouins. Whether you're looking for a cultural and historical experience or an adventure in the great outdoors, Morocco has something for everyone.
5. Tea Travel: Sri Lanka, Home of The Famous Ceylon Black Tea
Sri Lanka is a renowned producer of high-quality tea and is widely regarded as one of the largest tea-producing countries in the world. The tea industry plays a significant role in the country's economy and is an integral part of Sri Lanka's cultural heritage.
The country is best known for its Ceylon black tea, which is highly valued for its rich, full-bodied flavour and bright coppery colour. The tea is known for its bright, full-bodied flavour and coppery colour, making it a popular choice for tea connoisseurs around the world. The tea is also known for its high caffeine content and is a staple ingredient in many tea blends and iced tea recipes.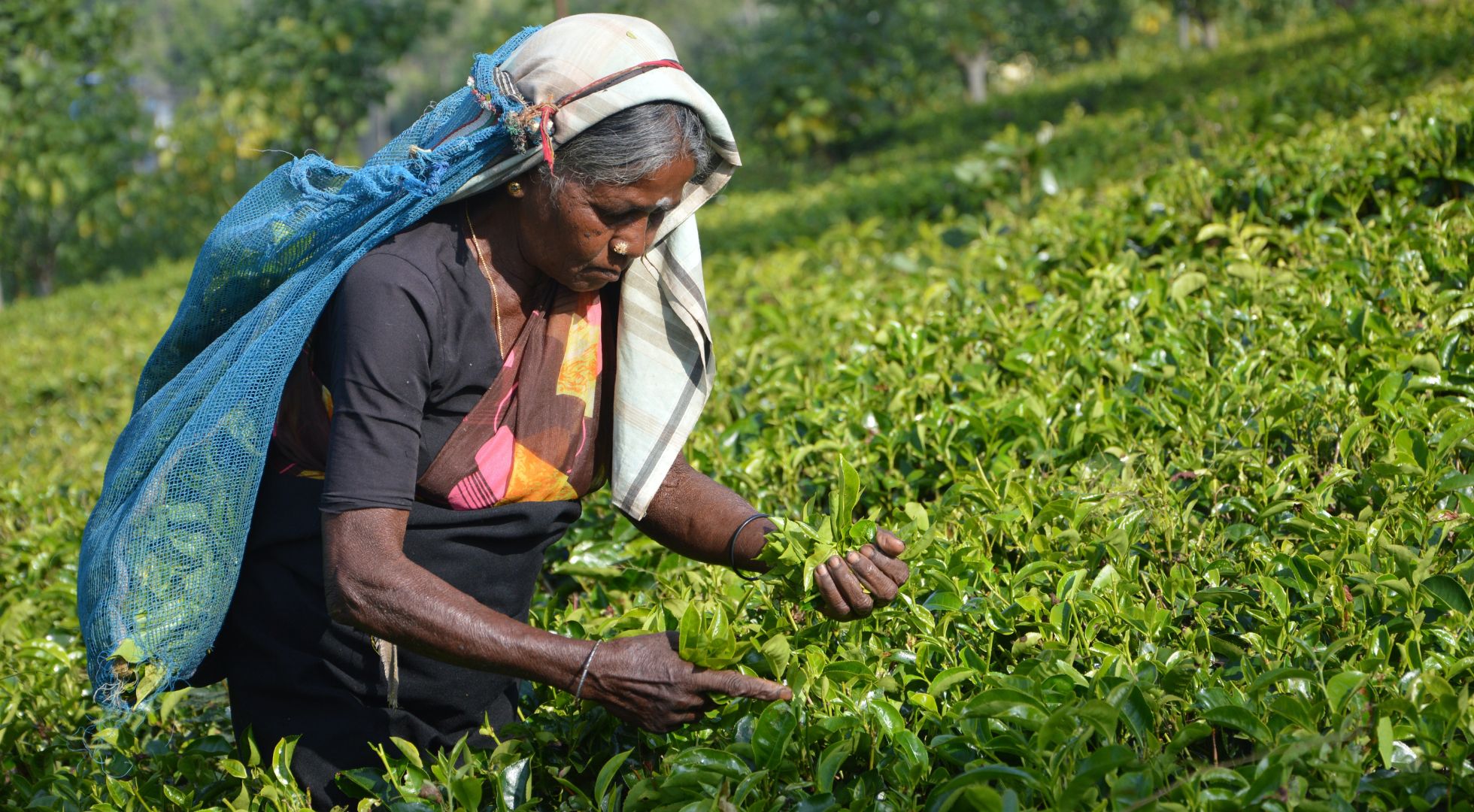 In recent years, Sri Lanka has become a popular tea tourism destination, offering visitors the opportunity to experience the tea-making process from start to finish. Visitors can visit tea plantations and estates, learn about tea production and take guided tours of tea-making factories, where they can see the entire tea-making process from plucking the tea leaves to packing the tea for shipment.
One of the most famous tea-growing regions is the region of Nuwara Eliya, which is known for producing some of the finest tea in the world. Tea lovers can take a tour of the tea country to see the breathtaking hillsides covered in tea plantations. Some of the most popular tea destinations in Sri Lanka include the Hatton tea country, the Dimbula tea country, and the Kandy tea country. Visitors can tour the tea plantations and factories to learn about the tea-making process and taste a variety of teas.
6. Tea Travel: Malaysia, A Rich Tea Culture Close to Home
In Malaysia, Cameron Highlands is the main attraction for locals and tourists seeking a Southeast Asian tropical tea travel experience. Cameron's fertile terrains over 5,000 feet above sea level produce Malaysia's finest and most fragrant tea blends.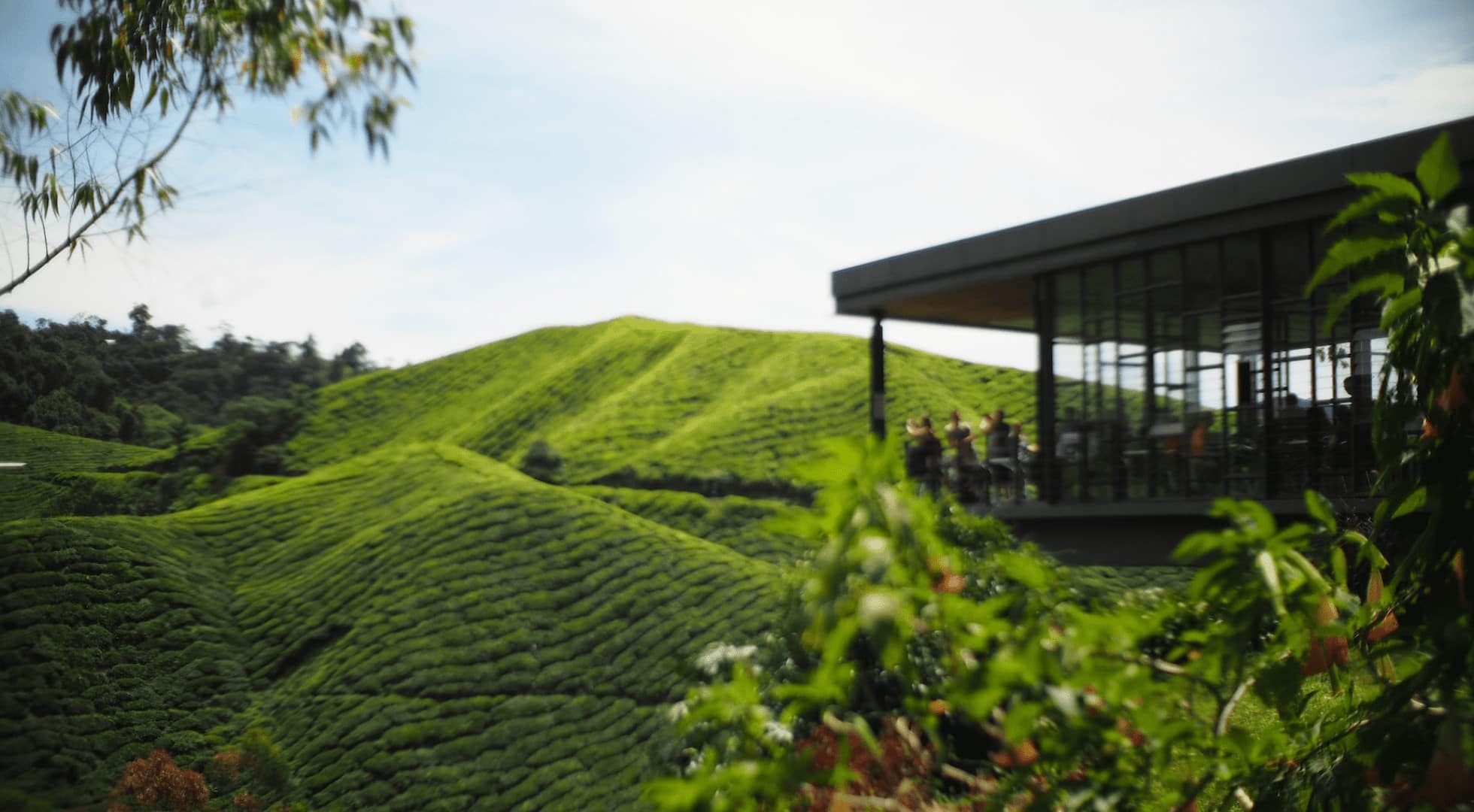 At the Sungai Palas Tea Garden, enjoy the panoramic view of Cameron's lush green tea fields at J.A.'s balcony, named after BOH's founder J.A. Russell, a spectacular 20-foot overhanging balcony and viewing deck, or just sit back and relax over a perfect cup of Boh tea at Tristan's Terrace which also offers gorgeous sceneries of Cameron. The Sungai Palas Tea Garden also has an exhibition centre on the history of Boh tea production. It also offers tea-tasting sessions for a holistic tea tour experience.
In addition to Cameron Highlands, there are other tea-growing regions in Malaysia such as the Kelantan tea fields located in the northeast of the country and the Penang tea plantations in the northwest. These tea gardens offer visitors the opportunity to learn about the tea-making process, from harvesting the tea leaves to processing and packaging the tea. Visitors can also participate in tea-tasting sessions and enjoy a delicious cup of tea while taking in the stunning surroundings.
Besides these popular tea holiday destinations, many countries are equally top players in the tea tourism industry. Countries like Taiwan and England offer exciting tea travel adventures from the latest tea trend of Bubble Tea (either black tea or milk tea with chewy tapioca balls called Bubbles) to the quintessential English afternoon tea experience of Earl Grey Tea, black tea with bergamot oil flavour with a royal seal of approval served with classic English pastries like scones with clotted cream and jam and delectable tea sandwiches.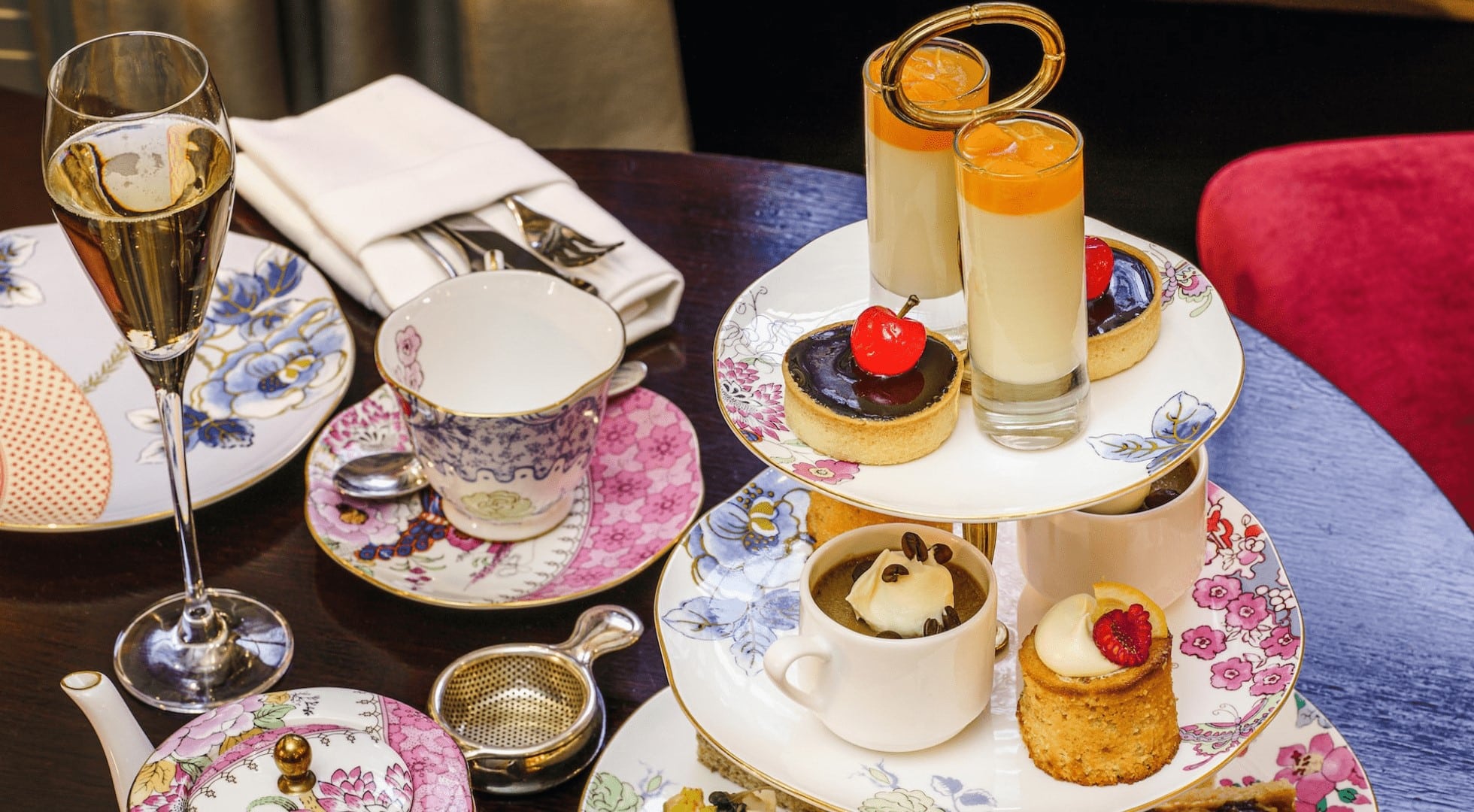 Tea destinations around the world offer a unique and unforgettable experience for travellers. Whether you prefer to explore the rich cultural and historical heritage in Morocco or the tropical tea gardens in Malaysia or sample the latest tea trends in Japan, there is something for everyone.
The world of tea tourism awaits those looking for an escape from the hustle and bustle of everyday life, a chance to unwind and recharge surrounded by natural beauty, delicious tea blends and fascinating history. So why not indulge in a tea travel adventure today and discover the many wonders that tea holiday destinations have to offer?
Get inspired for an exciting tea holiday around the world!
You may also be interested in: