BEAUTIFUL PLACES TO VISIT IN MELBOURNE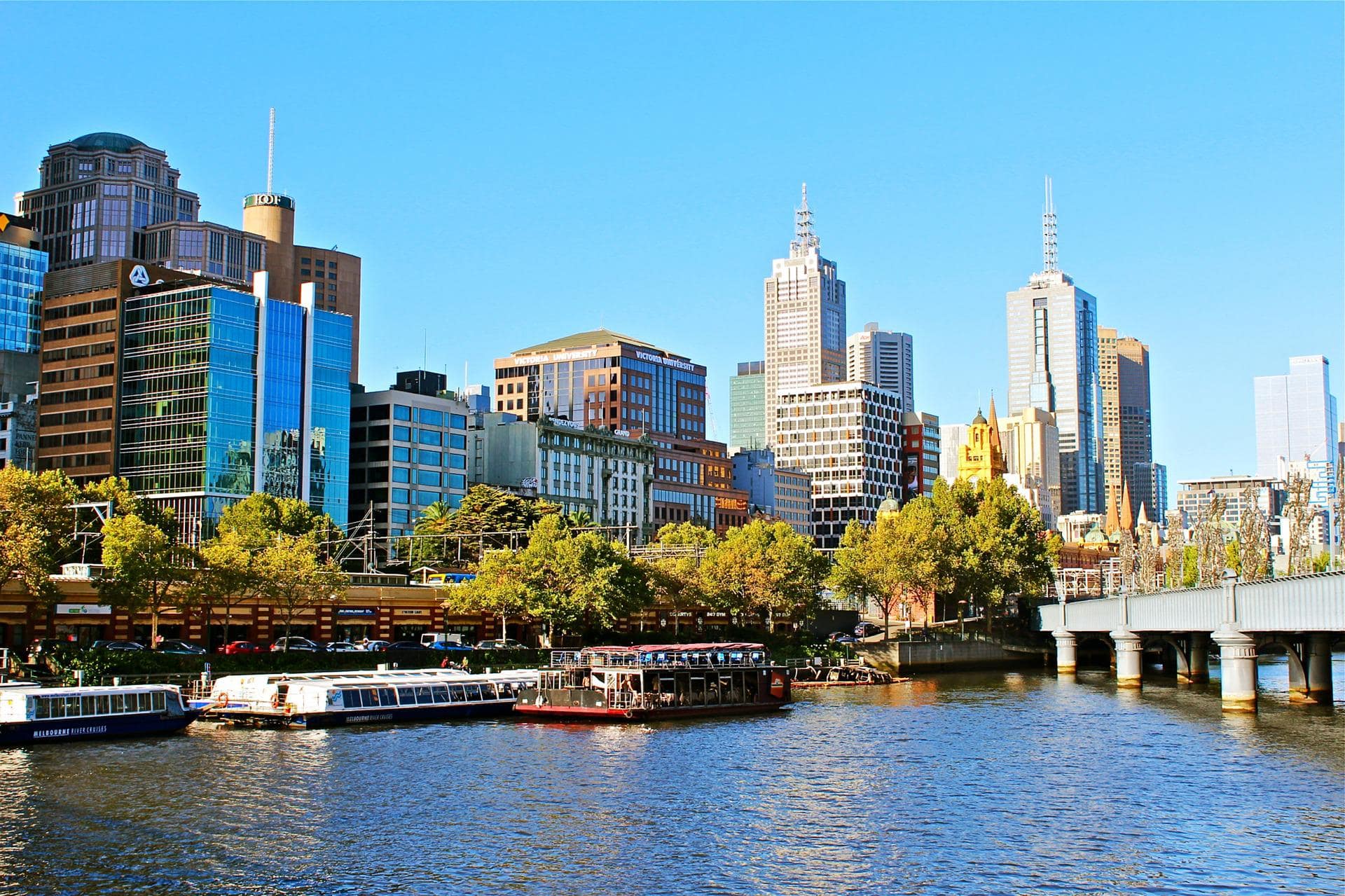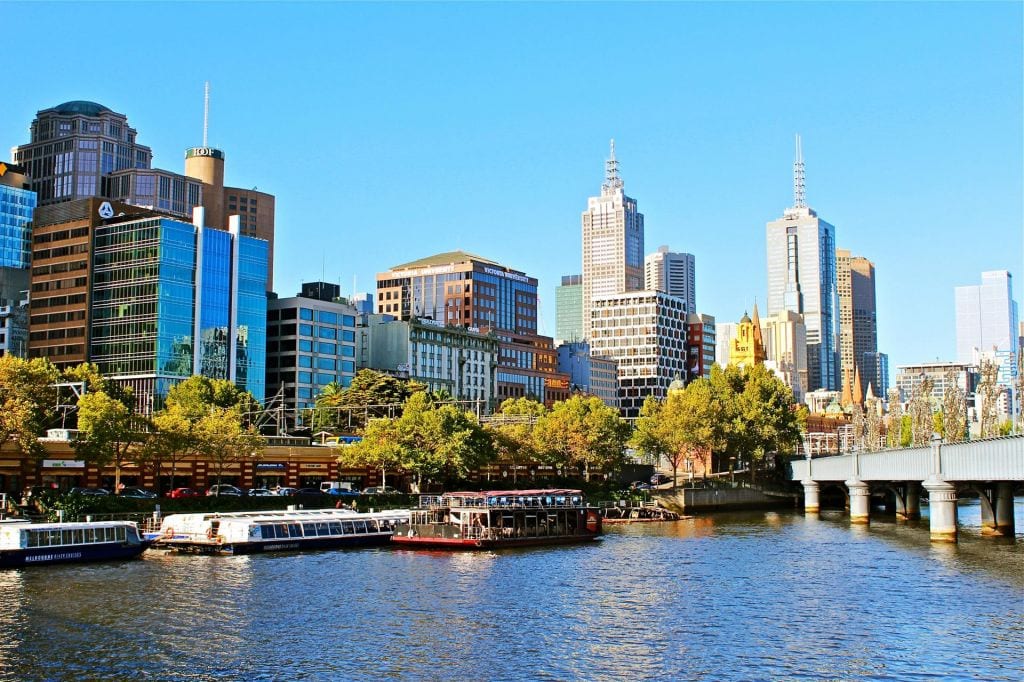 It doesn't matter if you're a first-time Melbourne visitor or you've been there multiple times before the pandemic; going to the magnificent city of Melbourne is a must now that we finally get to travel again! There are many worthwhile places to visit in Melbourne – a metropolis listed as one of the world's most livable cities.
If you're planning a Melbourne trip, we're sure that the first concern you'll have is the travel requirements to the state of Victoria, Australia. According to the Victoria Travel Restrictions announced by their local government, all international travellers, regardless of vaccination status, are required to take a PCR test within 24 hours of arriving in Australia. While waiting for the results, you're not required to perform a self-quarantine. You're expected to comply with all the COVIDSafe regulations, such as mask-wearing when needed.
Now that we have that cleared, let's dive into all the beautiful places to visit in Melbourne!
The Royal Botanic Gardens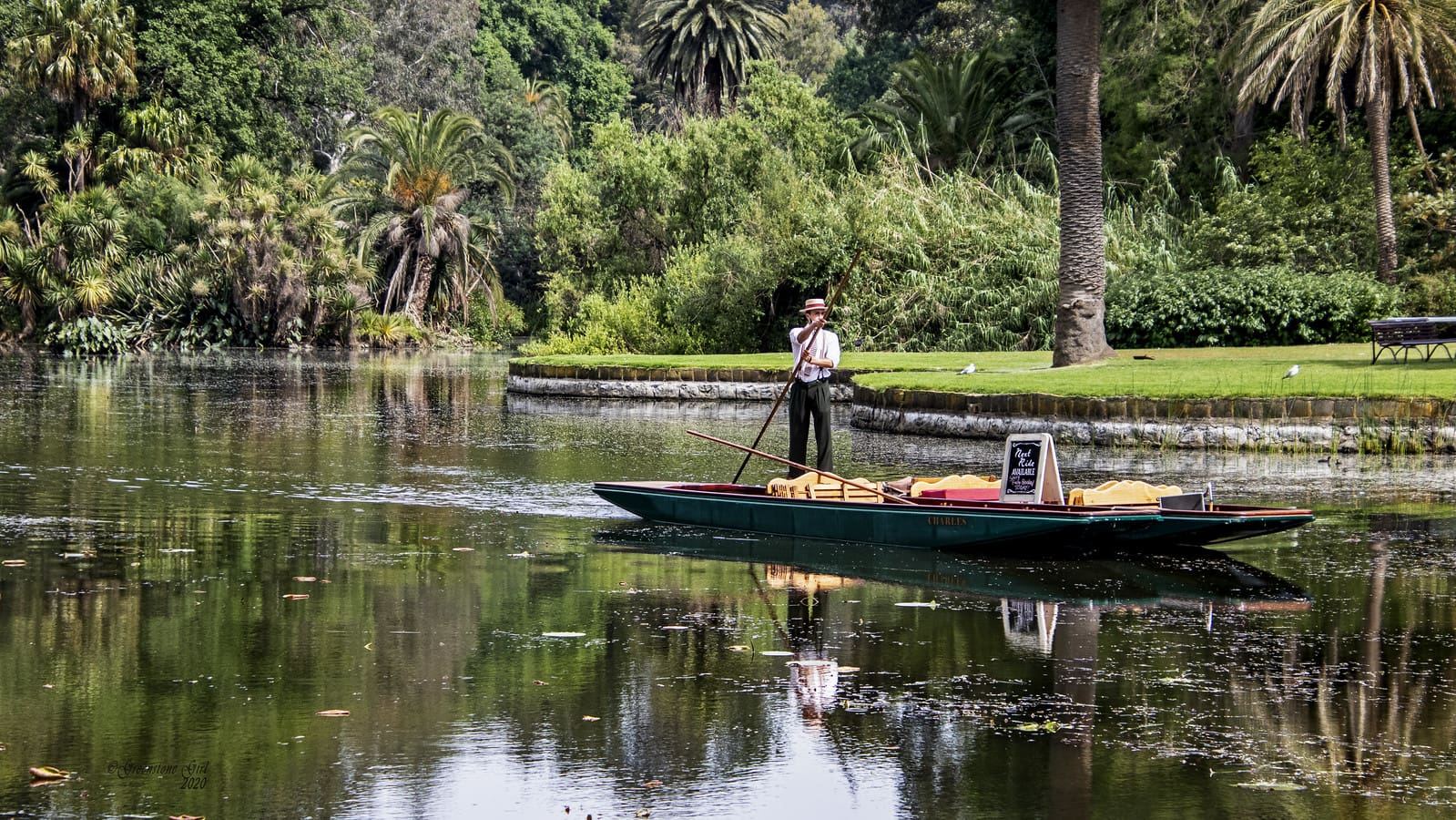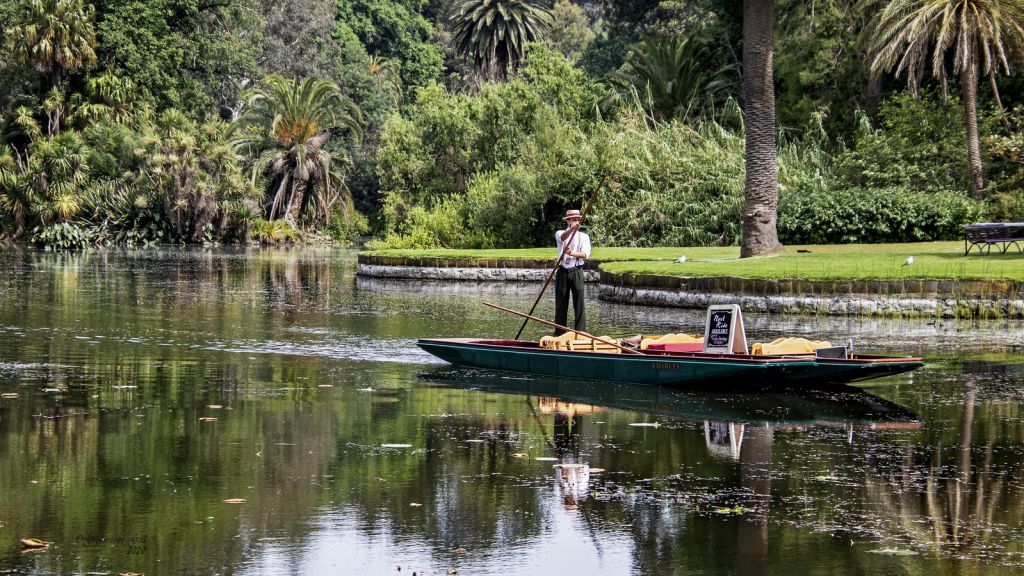 One of the reasons Melbourne is such a beautiful city is its greenery. And from all the lush gardens in and around the city, the Royal Botanic Gardens is the crown jewel, south of the Yarra River. Covering an area of about 38 hectares, this delightful spring-vibe garden is home to more than 10,000 plant species, some of which are rare specimens.
Open daily from 7.30 a.m. to 7.30 p.m.; this free-entry garden is the perfect spot for visitors to have a picnic in the park and enjoy some of the best things nature has to offer. Did you know you can also have a boat ride right in the middle of the Royal Botanic Gardens? Yes! Nestled amidst the greenery is Ornamental Lake, and Punting on the Lake lets you float your worries away on a leisurely cruise.
Riding a Hot Air Balloon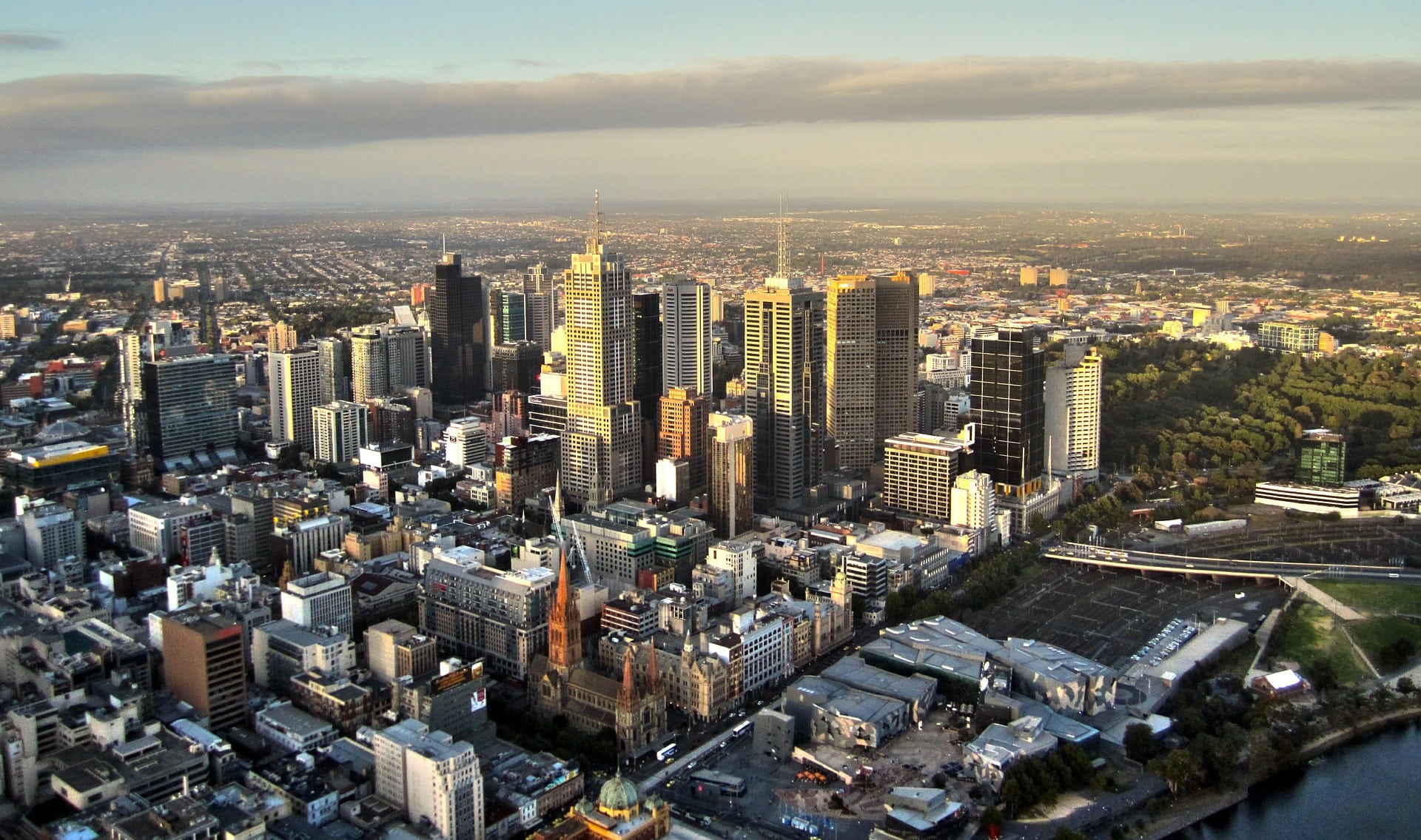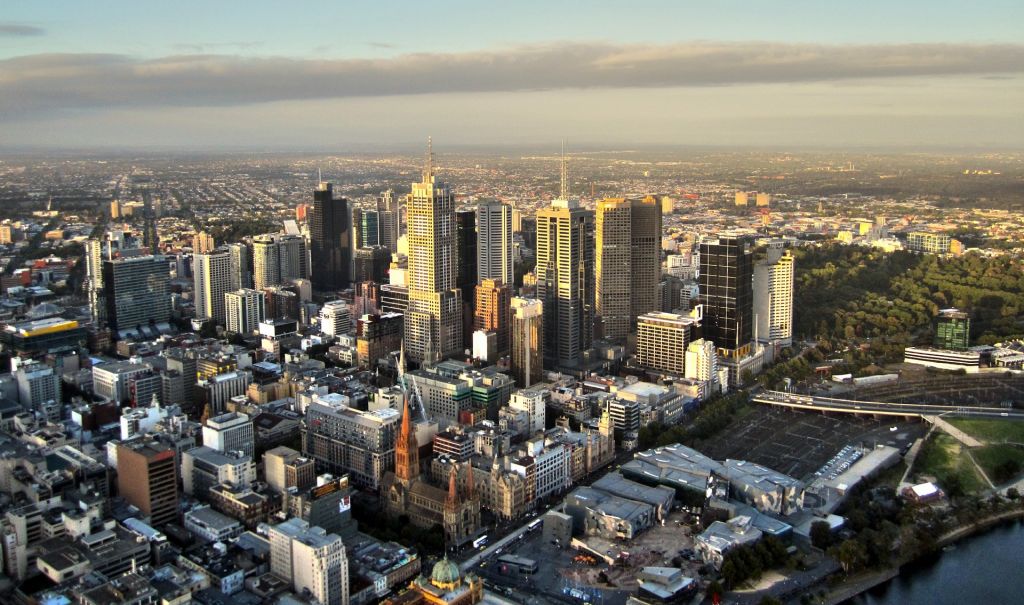 Have you ever imagined yourself riding a hot air balloon, watching the sun as it rises on that particular beautiful morning? Well, now you can make your daydream come true! If you're looking for something that's one-in-a-life-time special, then drifting over the city before dawn, overlooking the expansive view of Melbourne from above, will rank amongst the top experiences of your Melbourne trip!
Laneways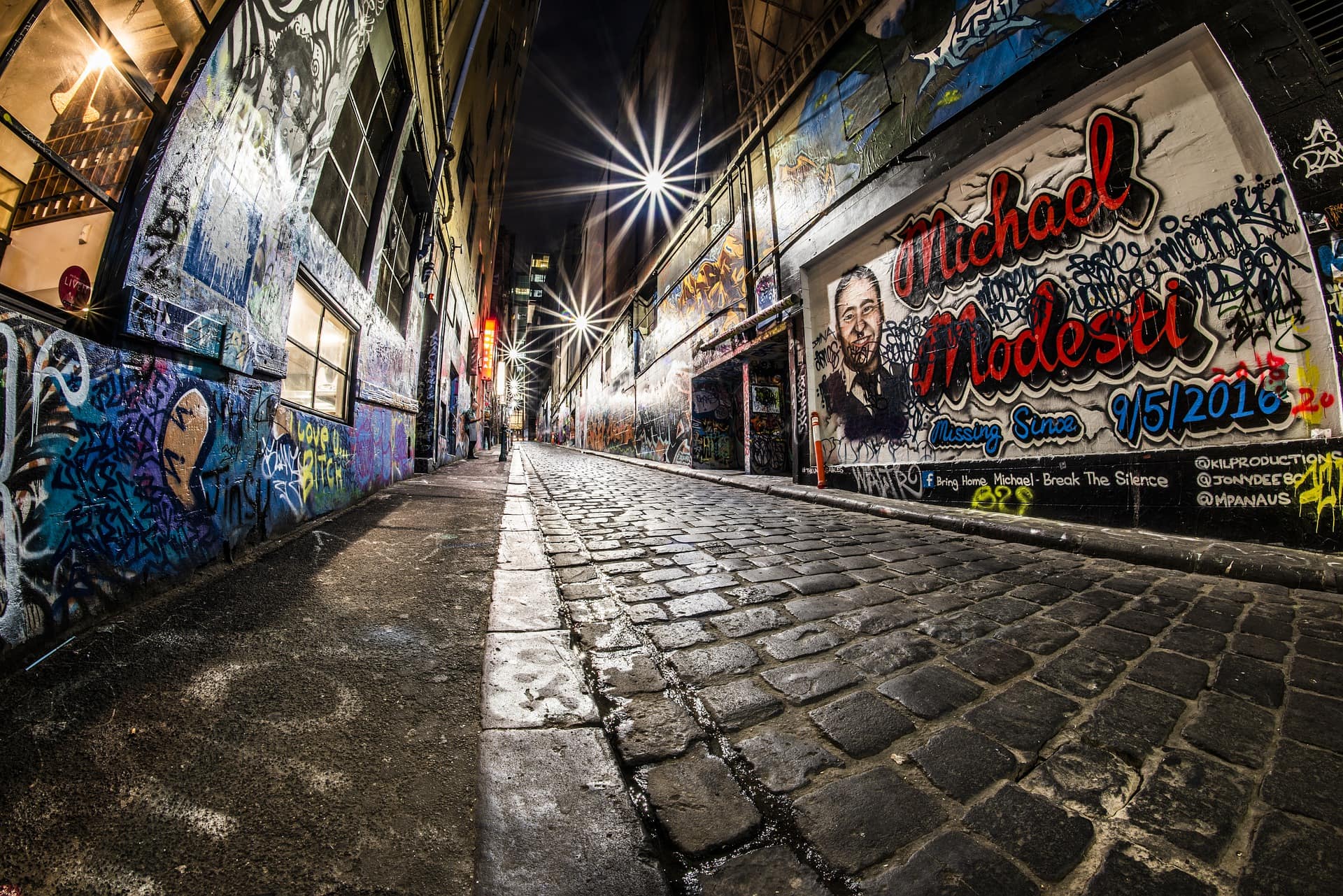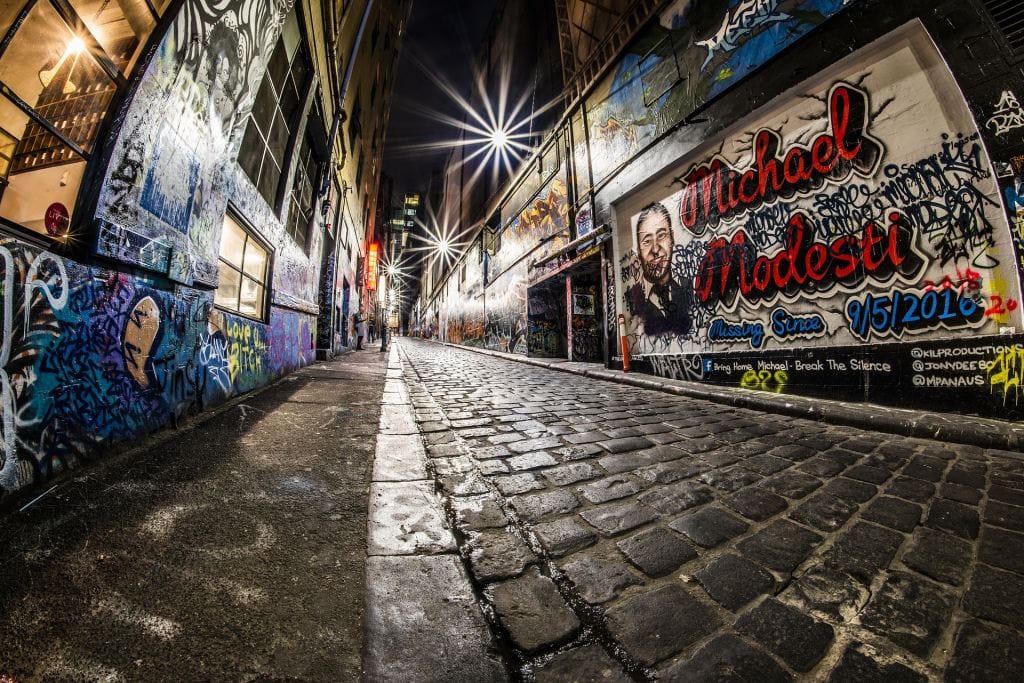 Are you looking to hunt for food or cafes on your Melbourne trip? Leave the main streets and head to the charming little lanes found throughout the grid of the CBD, particularly in the area between Flinders and Collins Streets.
Aside from being home to numerous boutiques, restaurants, hidden bars and cafes, Melbourne's iconic laneways are also famous for their graffiti and street art. Each of these outdoor spaces—Tattersalls Lane, ACDC Lane, Croft Alley, Duckboard Place and Hosier Lane, to name a few—have unique themes in their street art. The freedom of creativity comes alive in these off-the-grid places to visit in Melbourne.
Queen Victoria Market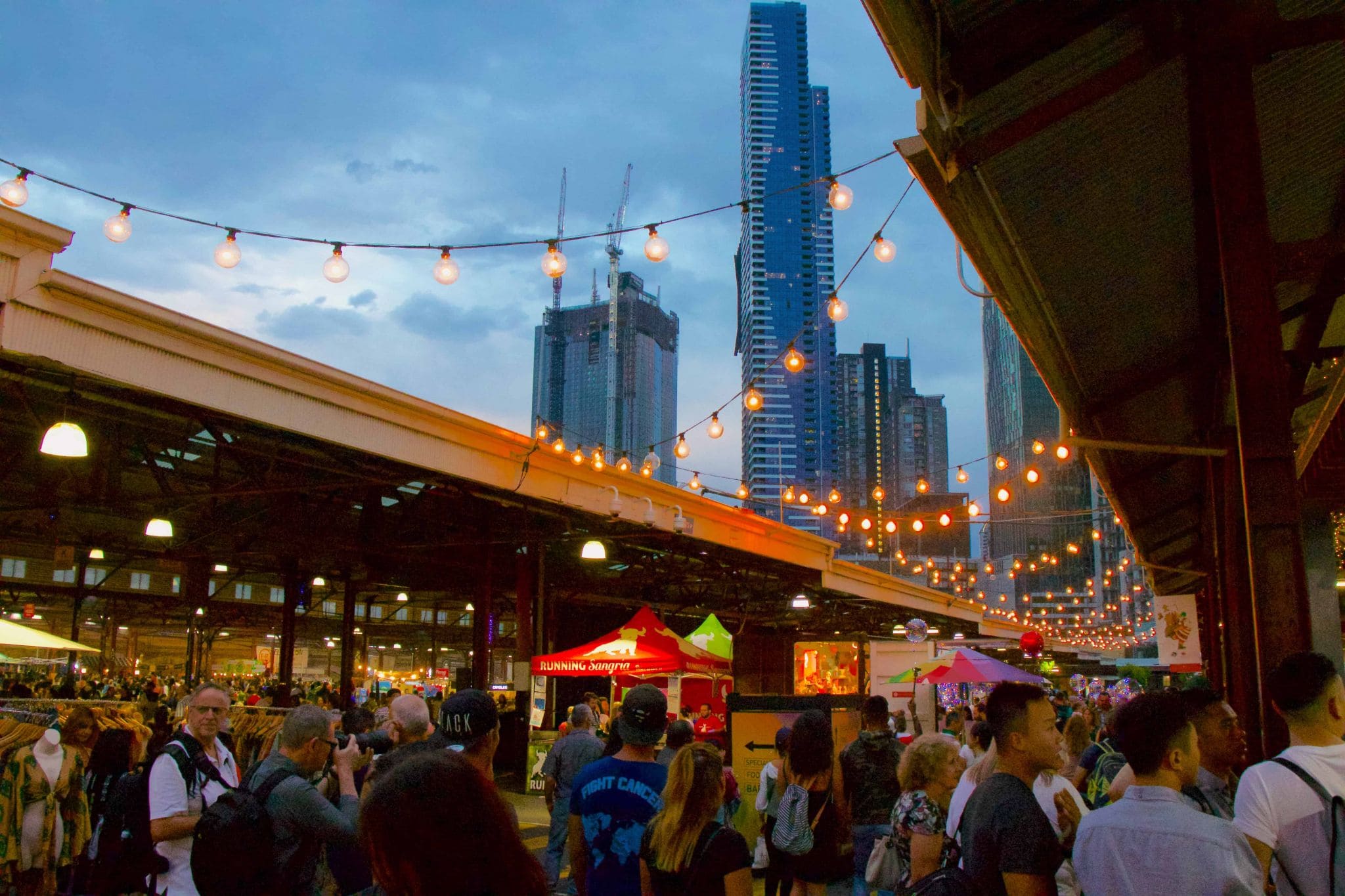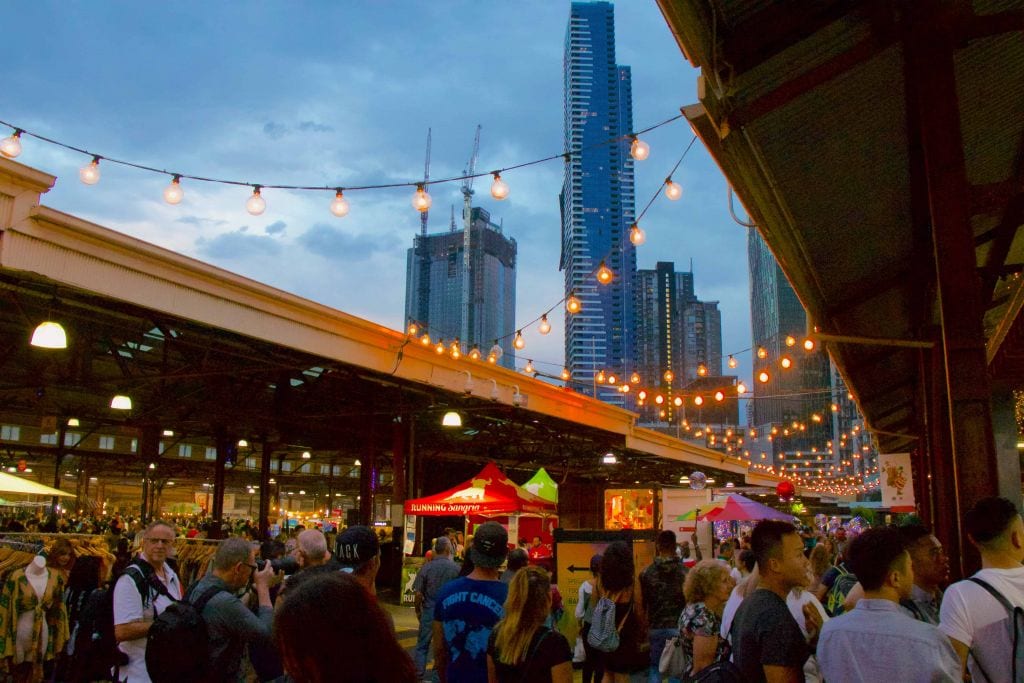 If you're a shopaholic, proceed with care. Queen Victoria Market is an essential stop on any Melbourne trip. This historic institution has always been a marketplace since 1878, covering over 7 hectares, making it one of the largest open-air markets in the Southern Hemisphere. Famous for its fresh goods and dairy, Queen Victoria Market also hosts hundreds of small businesses that sell clothes and accessories.
Make sure you don't miss out on the hot jam doughnuts at the American Doughnut Kitchen. This dense and creamy jam pastry, dusted in a crisp coating of white sugar, is one of the vital street food experiences here.
The Melbourne Museum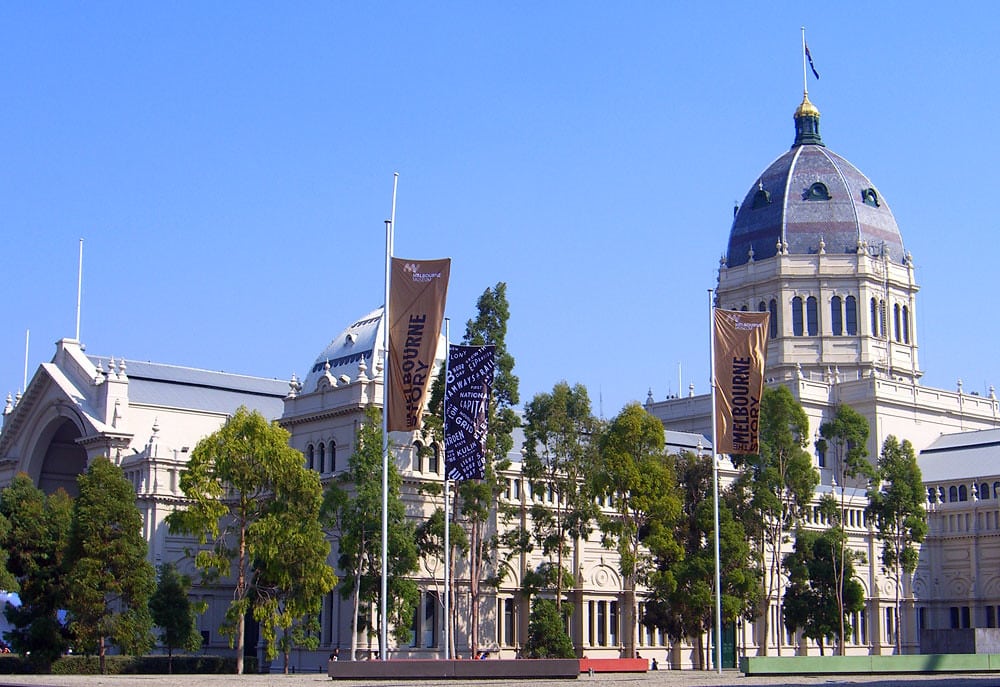 If you're a history buff, then the beautiful Melbourne Museum in the Carlton Gardens is a place you mustn't miss. Replicating the living rainforest environment outside of the city, the Melbourne Museum contains all the monuments relevant to the history of the gold rush and the city's development.
This magnificent museum also features various prehistoric wonders unique to the Australian continent, alongside showcases of Aboriginal culture thousands of years old. Wandering through this historical museum will make you appreciate how Australia came to be and what it has become today.
Must-Try Food in Melbourne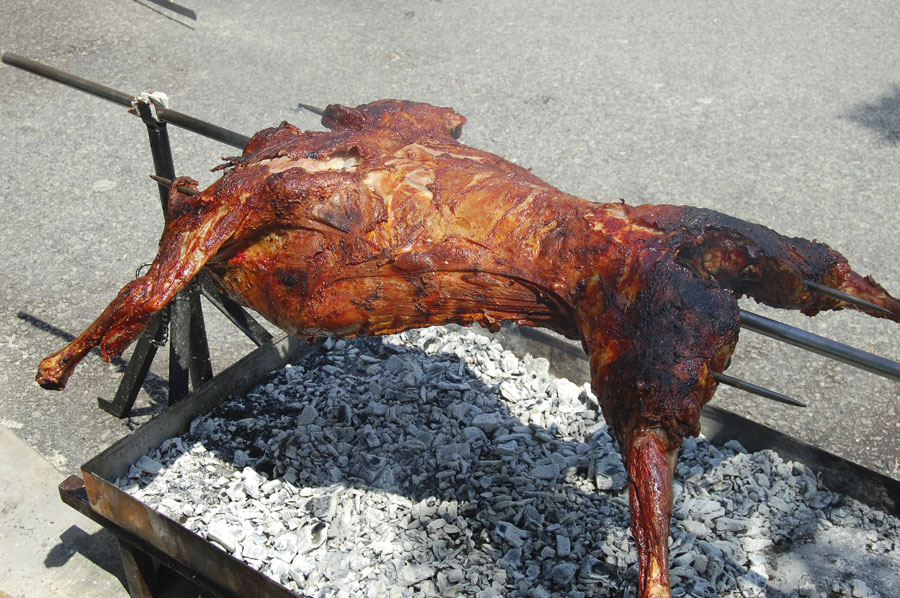 Apart from places to visit in Melbourne, we're sure you're also raring to explore Australia's culinary experiences. Besides the hot jam doughnuts we've previously mentioned, Australia's signature lamb roast is one of the must-try foods when you're in Melbourne! Announced as their national dish in 2013, the Australian Lamb Roast is typically roasted with potatoes and served with peas and gravy. If you're looking for a dish that symbolises the Australian way of life, this is it!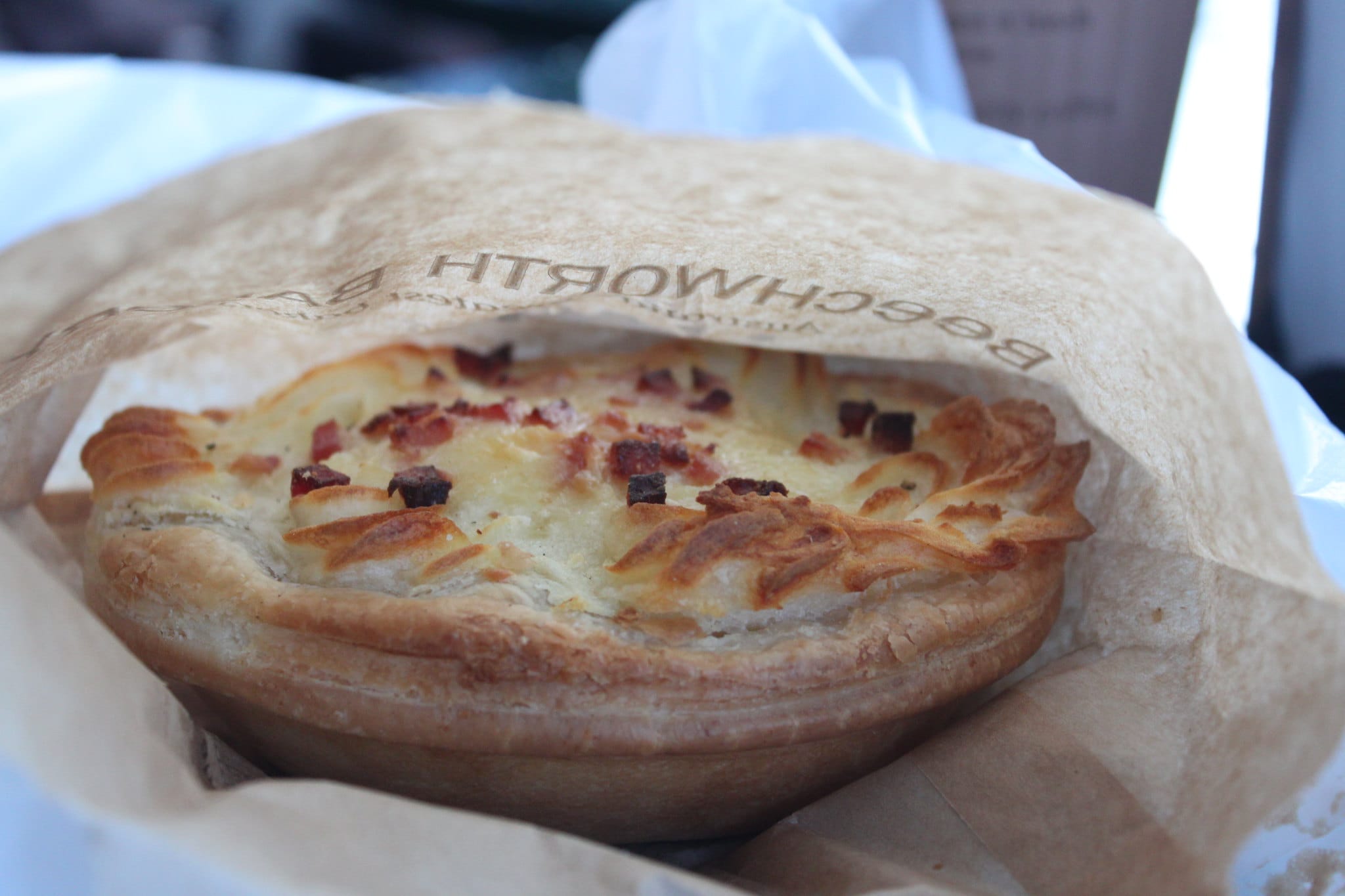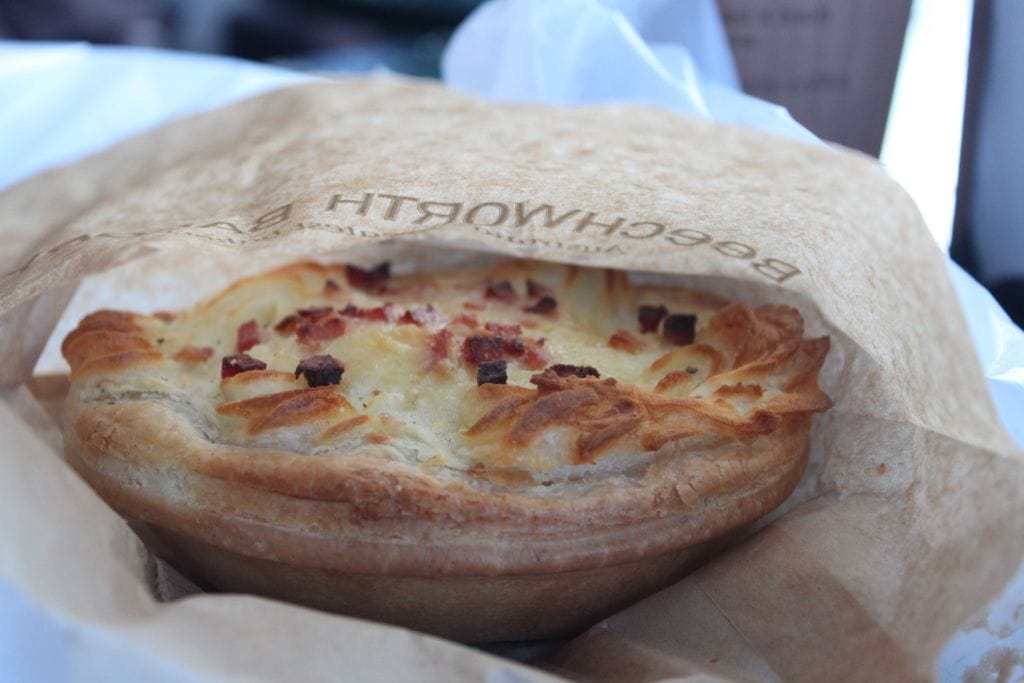 We also recommend you try the classic Aussie meat pie, made from shortcrust pastry and filled with minced beef and creamy gravy. They're available everywhere—see for yourself when walking into any street eatery on your Melbourne trip. This pie is so famous that there are off-the-counter versions, supermarket microwave packs, and you're sure to discover more gourmet variations if you look around.
So that's our short rundown on Melbourne's best places to visit. The best way to get from Kuala Lumpur to Melbourne is via a flight, and we recommend booking your tickets as soon as possible. The latest travel trends suggest that there'll be an upcoming price hike for plane tickets worldwide due to an overwhelming global demand, compounded by the limited seats available. Flying from KL to Melbourne takes just 8 hours, so don't dwell on it too long!
PLANNING a TRIP TO MELBOURNE, AUSTRALIA? LET US HELP
You may also be interested in: