Club Med has long been known for its all-inclusive holidays. It's a worldwide name championing a unique brand of experience. There are plenty of Club Med locations offering beach & sun experiences, but in Malaysia, Club Med Cherating Beach is the premier destination for those seeking its charms.
AT A GLANCE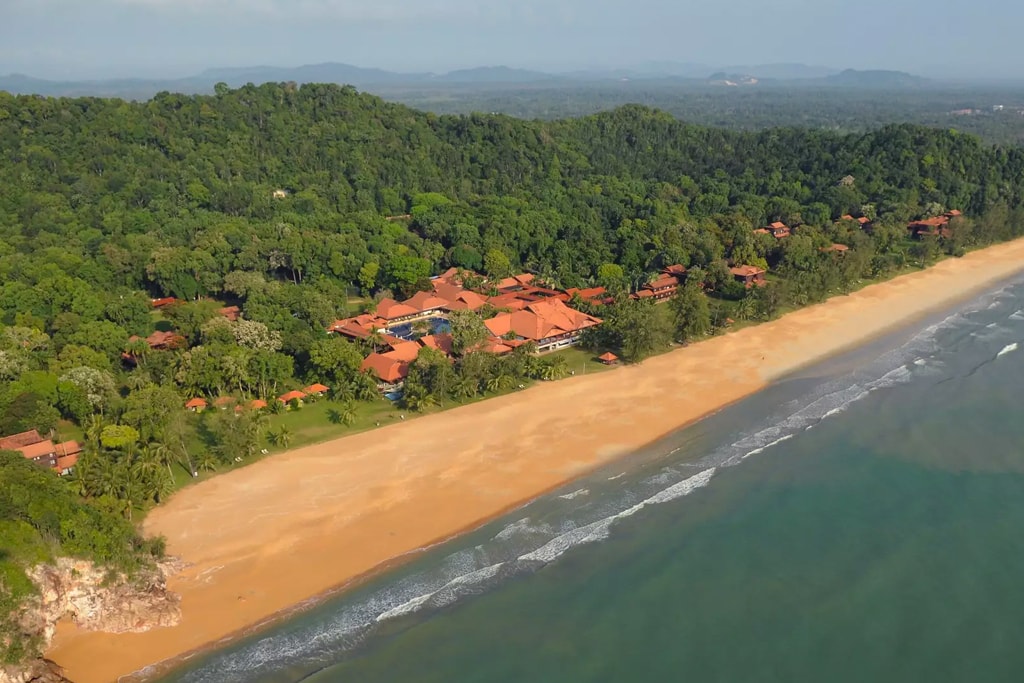 Set in an 80-hectare forest by the South China Sea, Club Med Cherating Beach is a resort in the heart of nature – an ideal setting for jungle adventures and seaside thrills. The self-contained village consists of teak buildings built in the traditional style for a throwback to halcyon days, but the rustic touch belies an extremely convenient holiday experience.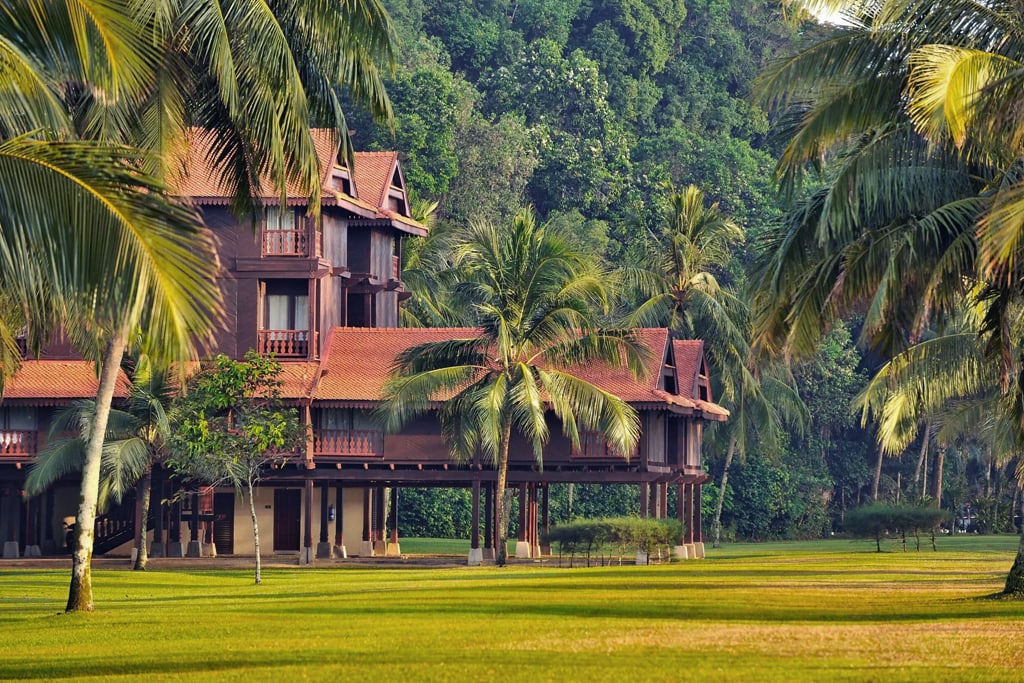 Here, everything is taken care of for you. Your costs cover accommodation, full-board cuisine, free-flow drinks, sports & leisure activities, day & night entertainment, and even childcare. What's more important is the team of Gentil Organisateur aka G.Os, whose exceptional service brings the signature Club Med spirit to life.
COMFORTABLE ACCOMMODATION
Staying at Club Med Cherating Beach is an immersion in relaxation. Drawing on Malaysian craftsmanship, the rooms are furnished in natural materials and colour schemes that will spirit you away. There are rooms designed for couples, either alone or with a young child, as well as interconnecting rooms for families of up to 5. To take enjoyment to a whole new level, opt for the beach-fronting suite.
For guests with reduced mobility, there are special accessibility-equipped rooms located near the centre of the resort and communal areas. Choose between the garden side for lush greenery outside your balcony or the seaside for a view of the big blue.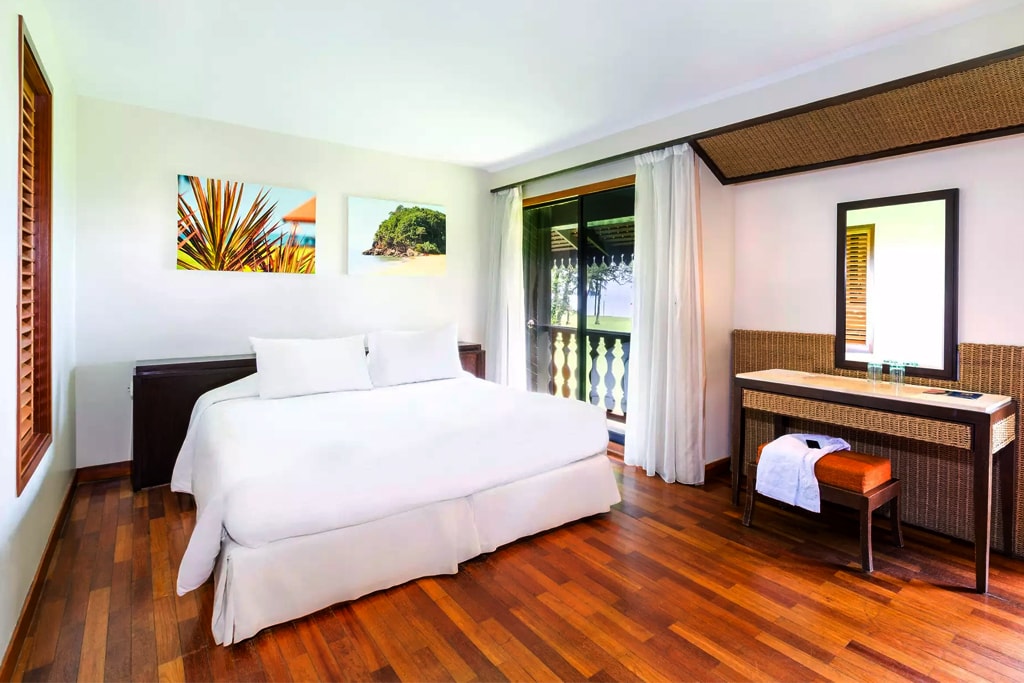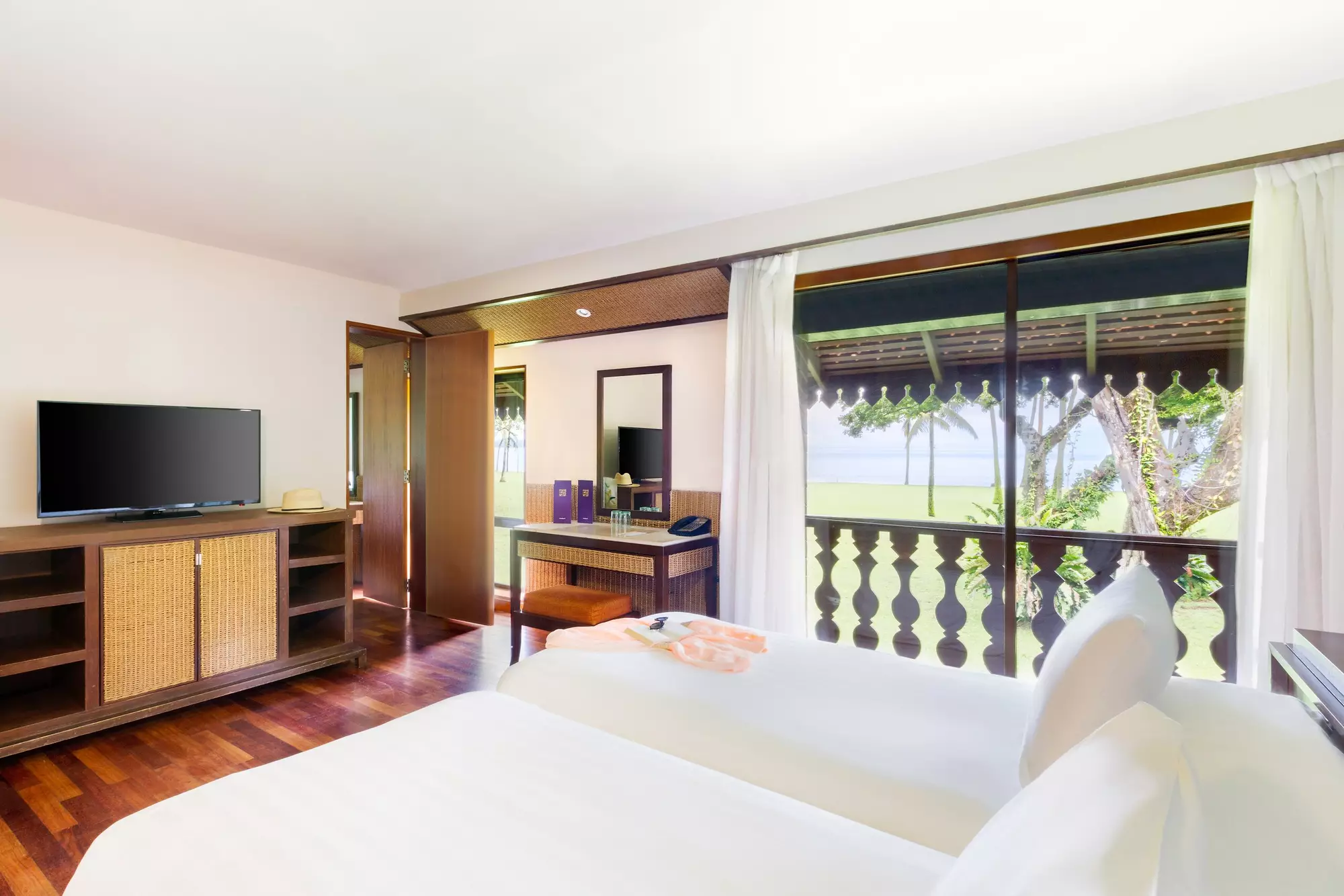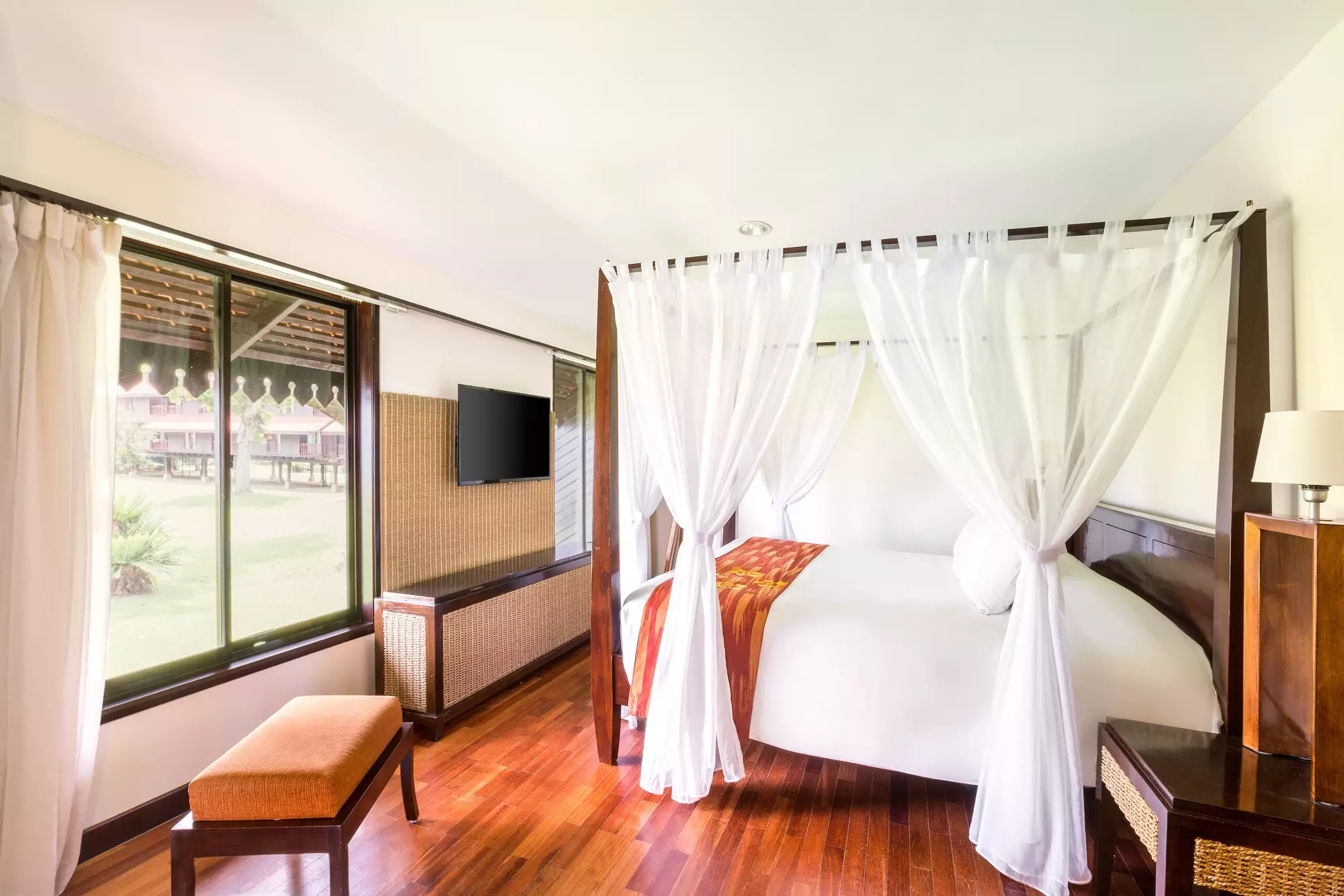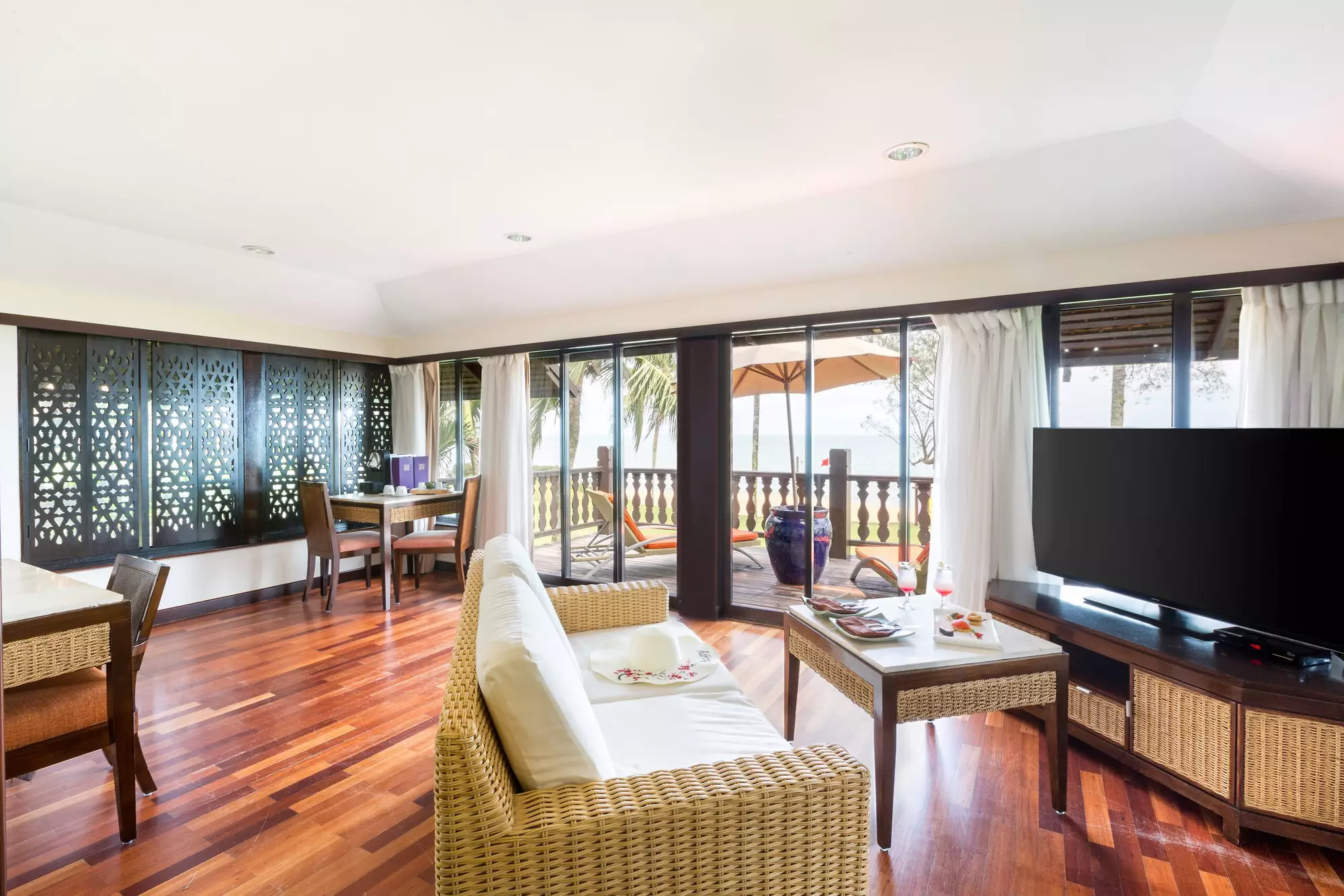 ALL-YOU-CAN-EAT AT 3 RESTAURANTS

Dining here, every meal is its own experience. The Mutiara is the central restaurant, providing a buffet of Asian and international fare prepared at designated corners – from Malay, Chinese, Japanese, Indian and Korean, to Italian and French-inspired cuisine. New recipes from Chef Samantha Gowing keep the rotation fresh, with a new discovery every time.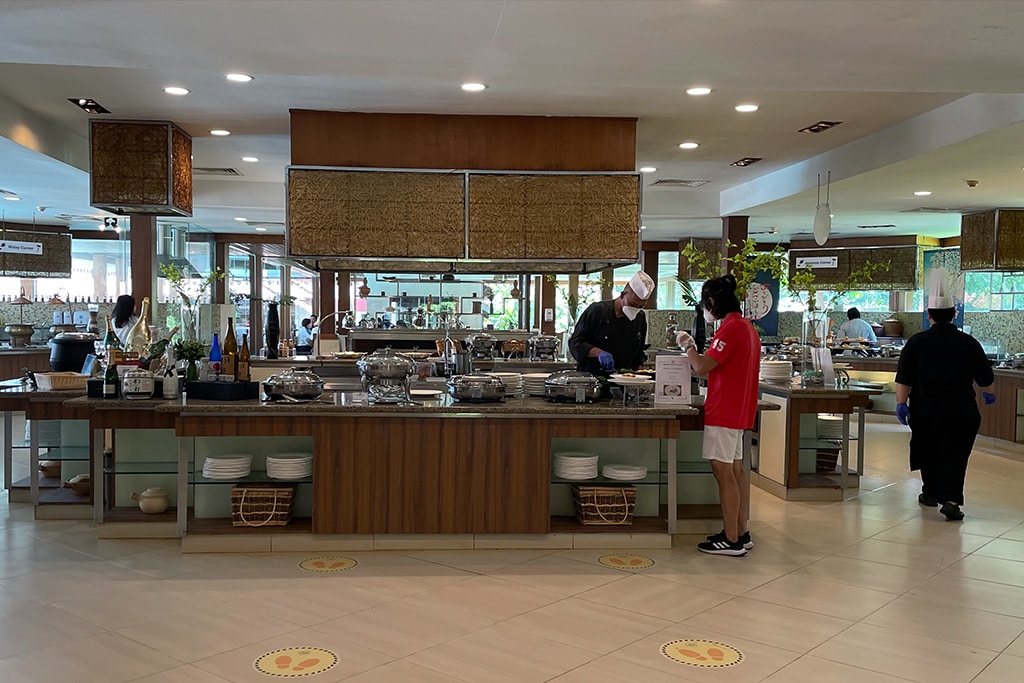 For something more modern, head to The Enak. In a bright and casual ambience, you're treated to the spectacle of the chefs preparing your meal at live cooking stations. Of particular note is the range of handmade Asian-style noodle dishes, served in different presentation styles and bringing diverse flavours to your palate. Available for late breakfast, late lunch and late dinner.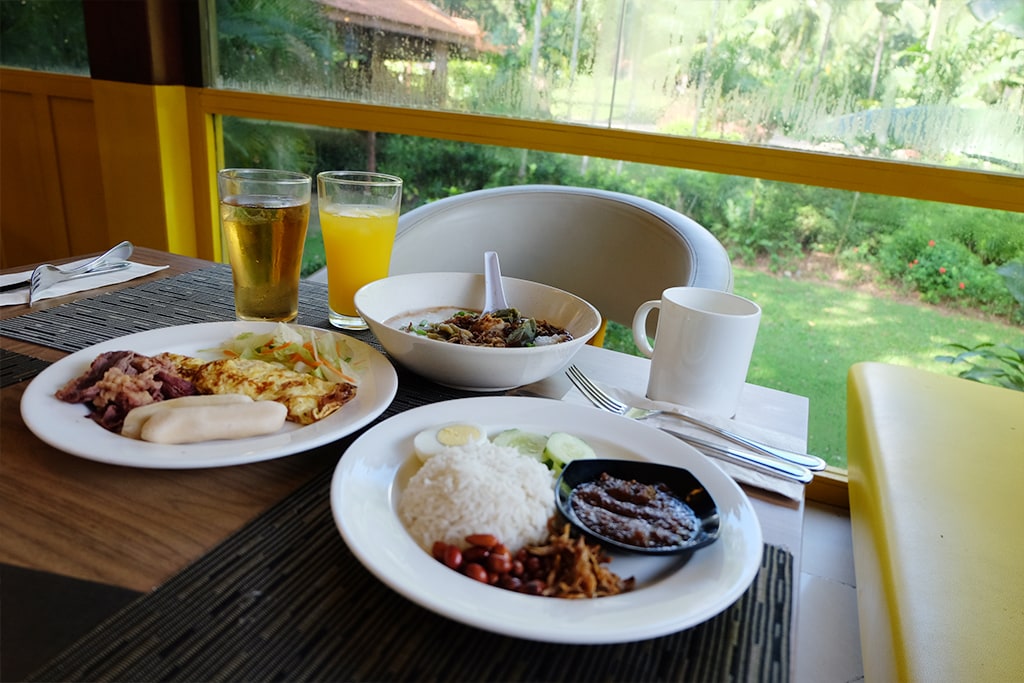 Another alternative is The Rembulan, set against the stunning vistas of the sea and beach. Dine outdoors to make the most of the view and the bracing ocean breeze. Serving Asian cuisine and healthful options, this restaurant also offers a la carte meals and private dinners (additional costs may apply). Reservations are required, and the Rembulan operates in accordance to resort occupancy, so do refer to updated schedules.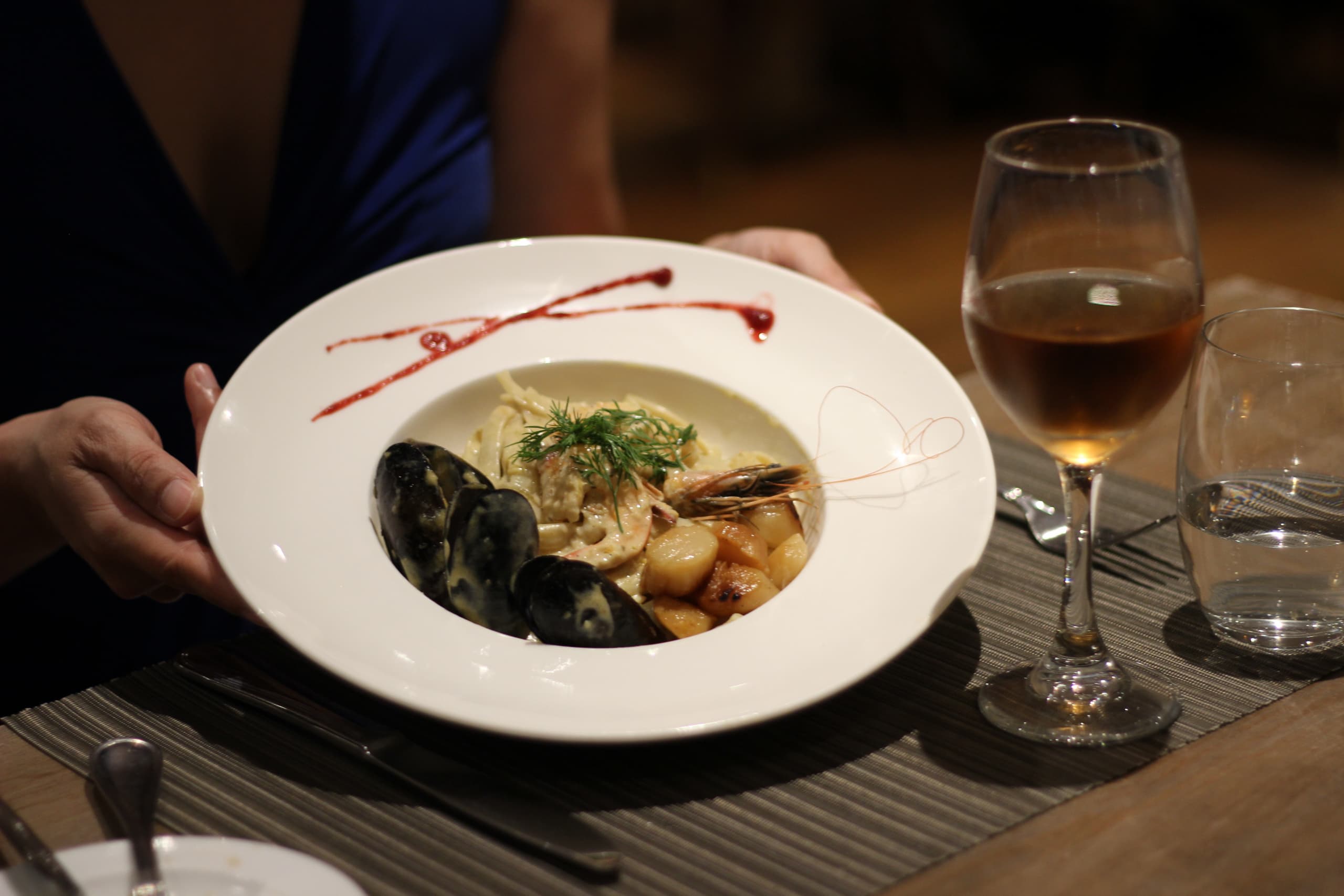 FREE-FLOW BEVERAGES ALL DAY LONG
Refreshment is always on hand. The Orchid Bar is next to the Mutiara restaurant, pool and excursions desk, so it's the prime spot for assembling your group before and after your activities. Serving cocktails freshly mixed by our G.Os, it sets the scene for prepping for your next adventure or just for dancing into the night.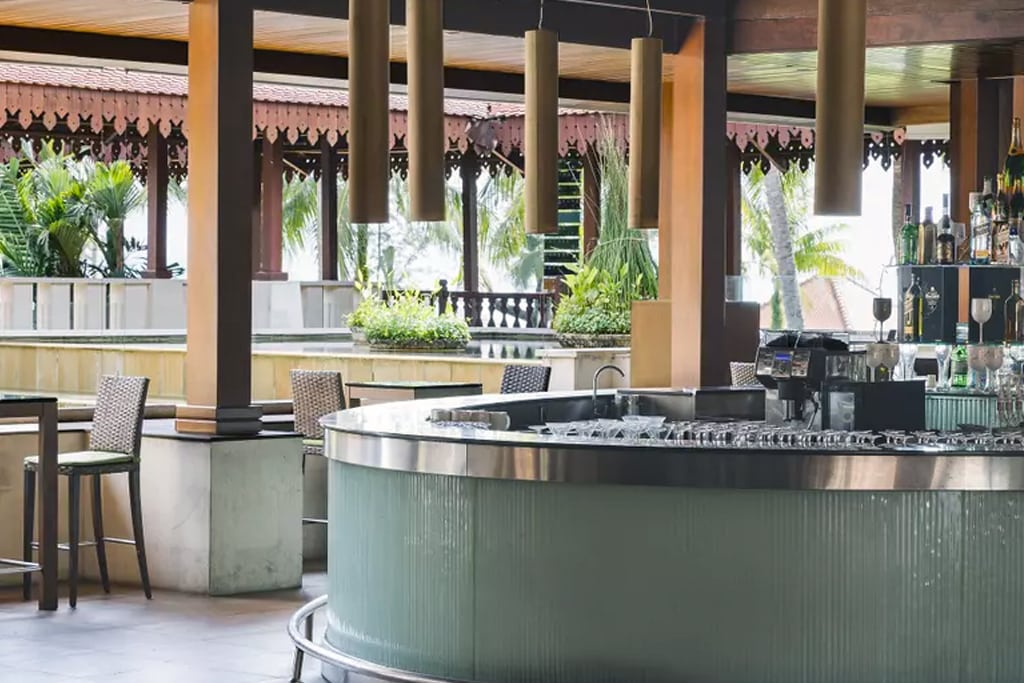 Placed directly by the water sports section, the Bayou Bar is a bamboo-wrapped cabana on the beach – the place to take a break between all that excitement. With the sun on your back and sand between your toes, there's nothing like a tropical drink in hand to complete the beach holiday experience. A good spot to catch the sunset too!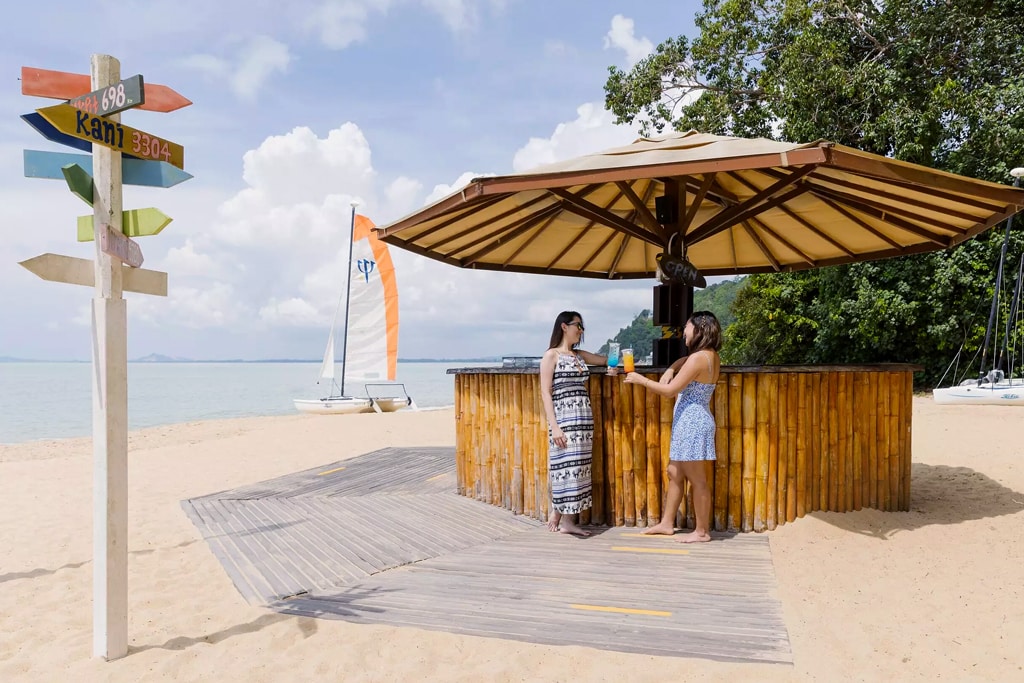 The last drinks station is the Zen Bar located at the Zen Pool. This is an adults-only zone featuring a swimming pool with poolside lounge beds. Designed for comfort and convenience, it's where you can take a dip, lie back and chill, with just the vast view for company and drinks delivered right to you.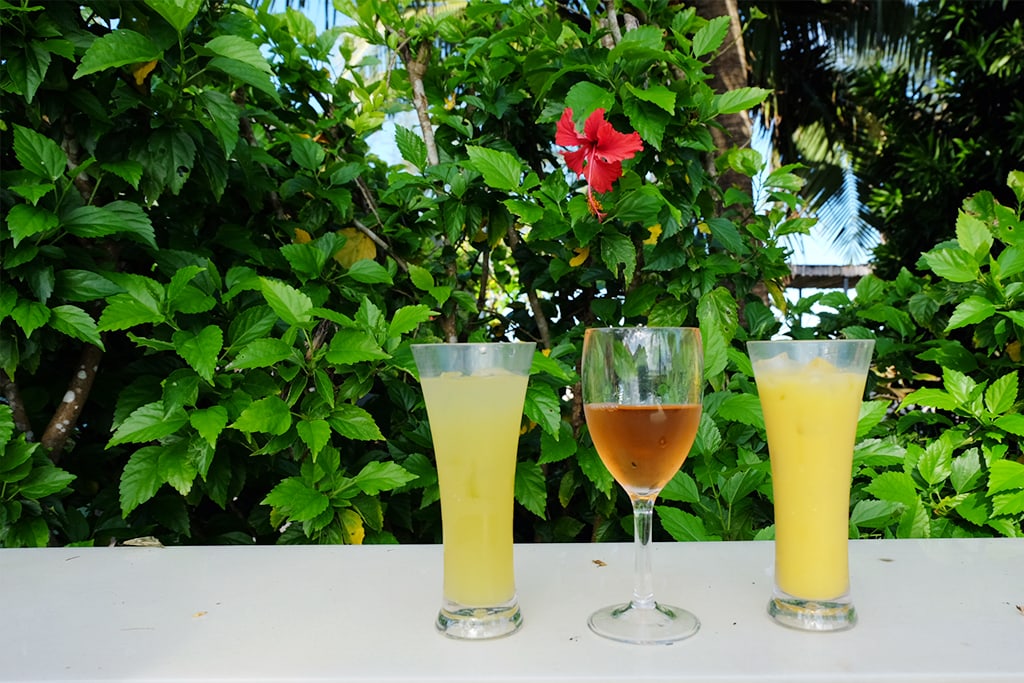 PLAY TO YOUR HEART'S CONTENT
Ask anyone, and the best Club Med memories arguably revolve around the sporting activities. Led by trained G.Os, even the extreme stuff can seem like child's play. There is an exhaustive list to choose from, so make sure you note the timetables and schedule your day accordingly.
1. Rock climbing
Beginners, all you need is a can-do spirit. There are convenient group classes, along with initiation lessons for guests above age 11. Just gear up and get used to the holds. Your hands and feet will find their way, and your heart rate will rise along with the climb. Push yourself into the wild in this family-friendly jungle adventure on a natural rock, supervised by expert G.Os.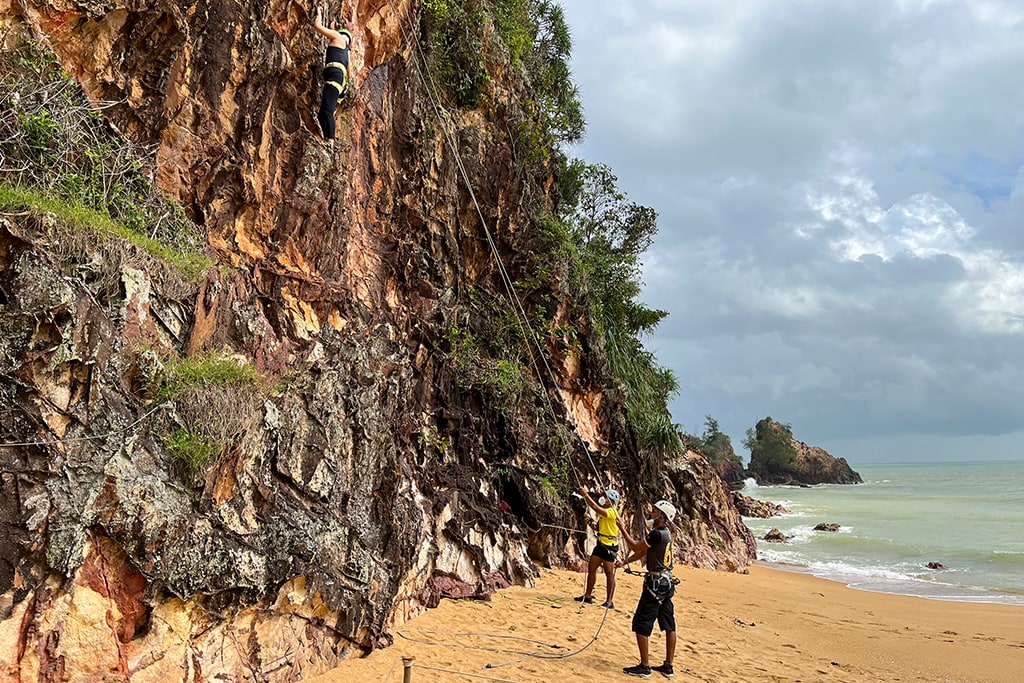 2. Nature walk
Reconnect with the whole family on a fun eco trek, as the G.Os share their knowledge of the natural environment. Learn about geology, flora and fauna, as you traverse a jungle circuit marked out with ropes and barriers on clifftops overlooking the South China Sea. In total, it's 45 minutes of education and exhilaration. Insect repellent is a must.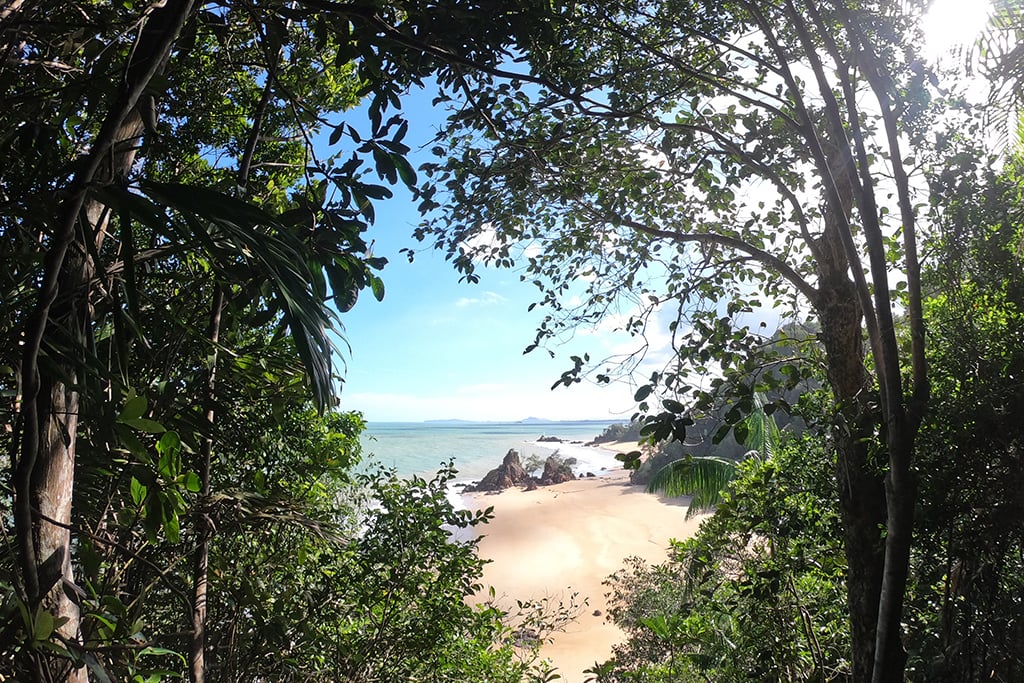 3. Water sports
The sea beckons! Load up on sunscreen and take group lessons in sailing, in which you'll learn to manoeuvre a catamaran by reading the winds, alone or as part of a team. Or choose a kayak and row your way across the bay. For an easy and fun pastime, try standup paddleboarding (or S.U.P.), and for the ultimate thrill, there are surfing lessons too (November to February only).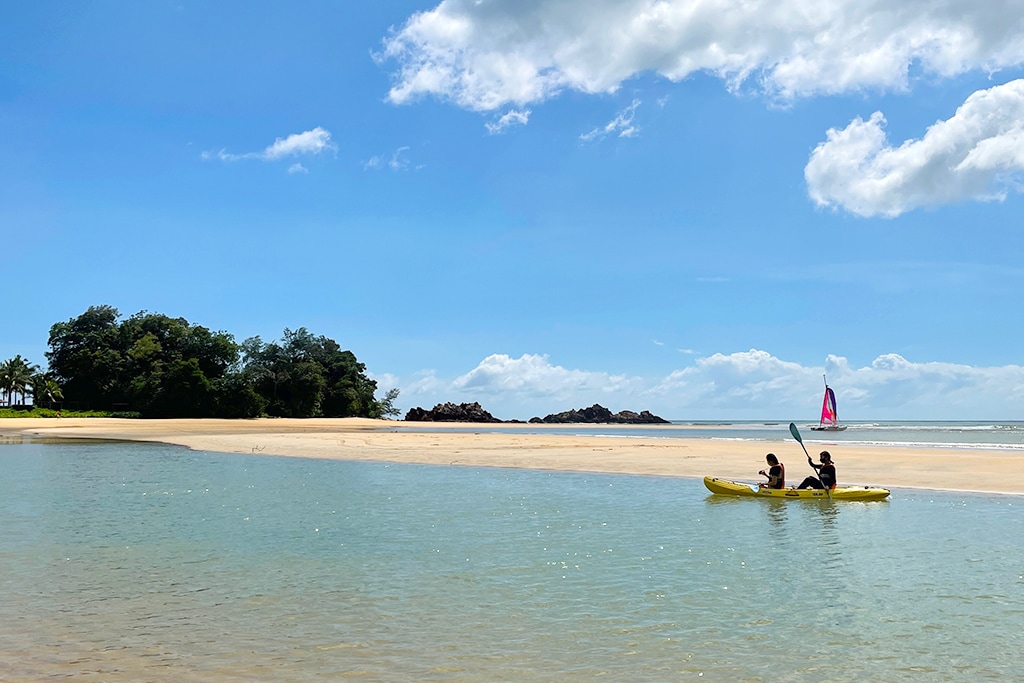 4. Turtle encounters
Fun fact: 4 out of the 7 marine turtle species nest in Malaysia – and Cherating is one of the rare places to see them. As such, don't miss out on visiting Cherating Turtle Sanctuary, located next to the resort. It's an opportunity to learn about the vital conservation efforts for these endangered creatures.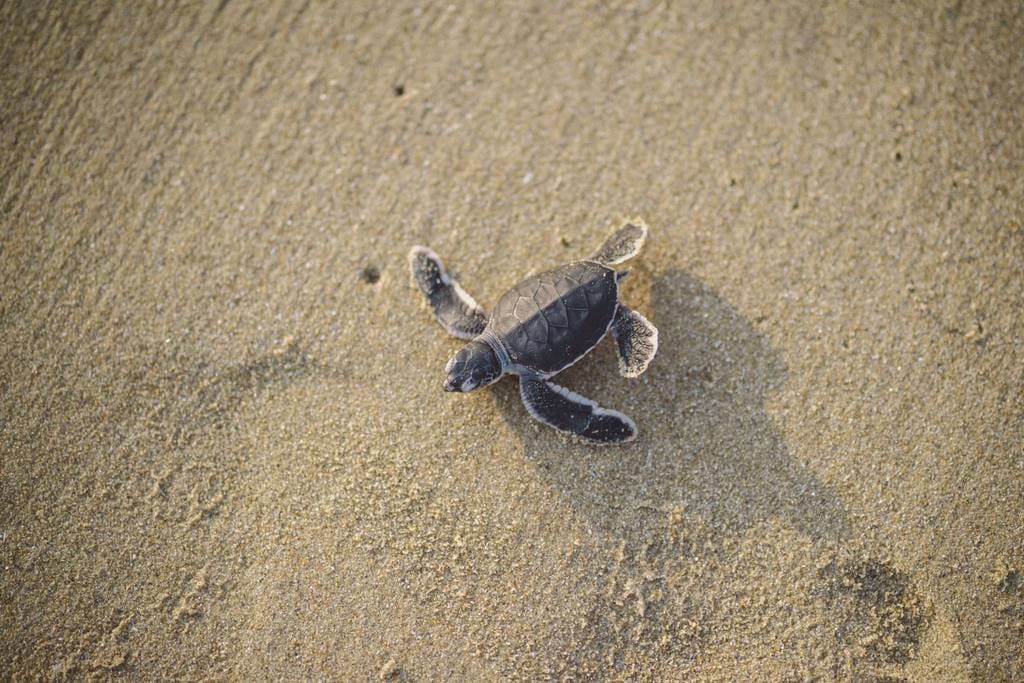 5. Firefly observation
Another unique feature of Cherating is its mangroves. A mysterious realm you can explore with a local naturalist on a guided riverboat tour. It's all the more magical when the fireflies emerge, and the experience of being surrounded by hundreds of these glowing beetles is one to treasure.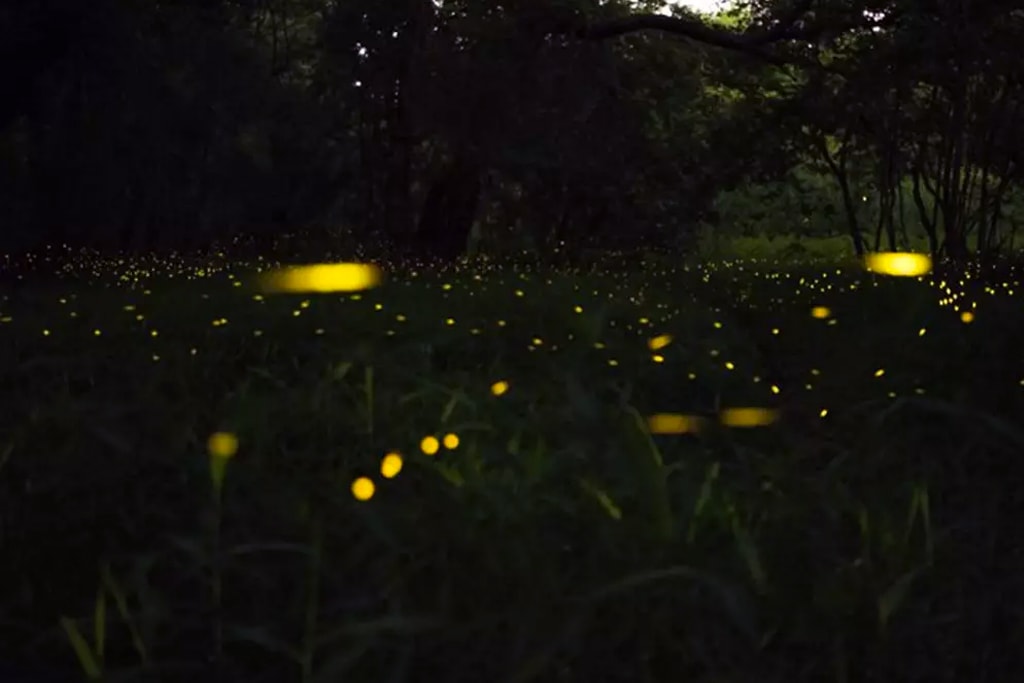 6. Playtime never stops, with other activities available
Flying trapeze
Tennis school
Archery school
Fitness school with a variety of gym classes
Swimming pools with aquafitness classes
Facilities for basketball, football, badminton, beach volleyball, squash, ping pong and bocce ball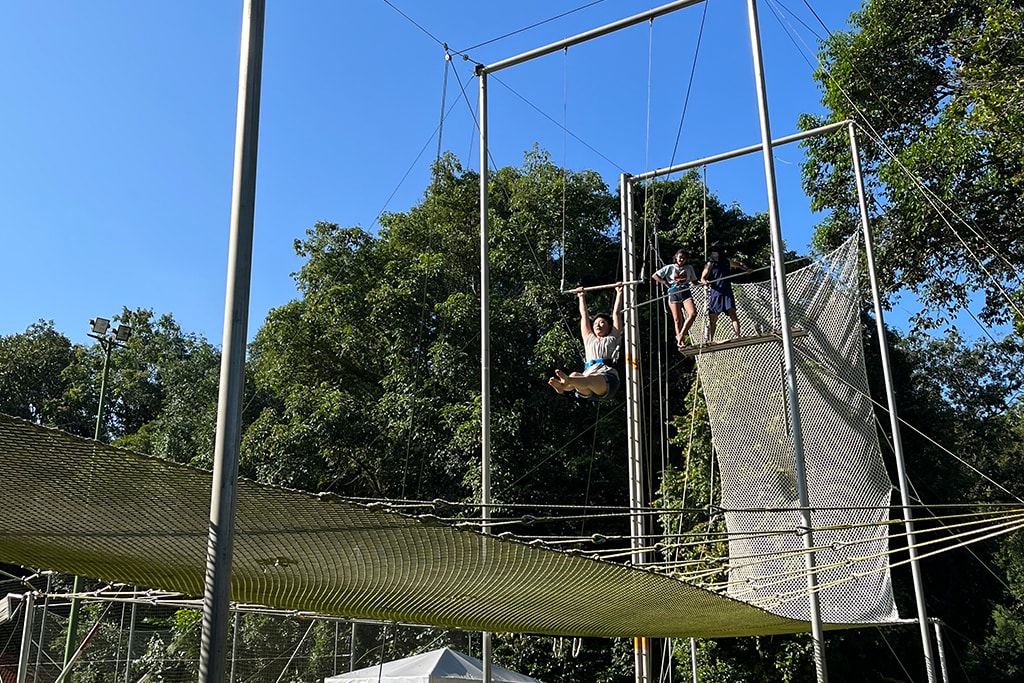 THE KIDS ARE TAKEN CARE OF
If you're piqued after all this but thinking of how to watch the kids – relax. Part of the Club Med holiday is having your young ones well looked after! There's Baby Club Med (babies aged 4–23 months), Petit Club Med (toddlers aged 2–3 years), Mini Club Med (4–10 years) and Junior Club Med (11–17 years).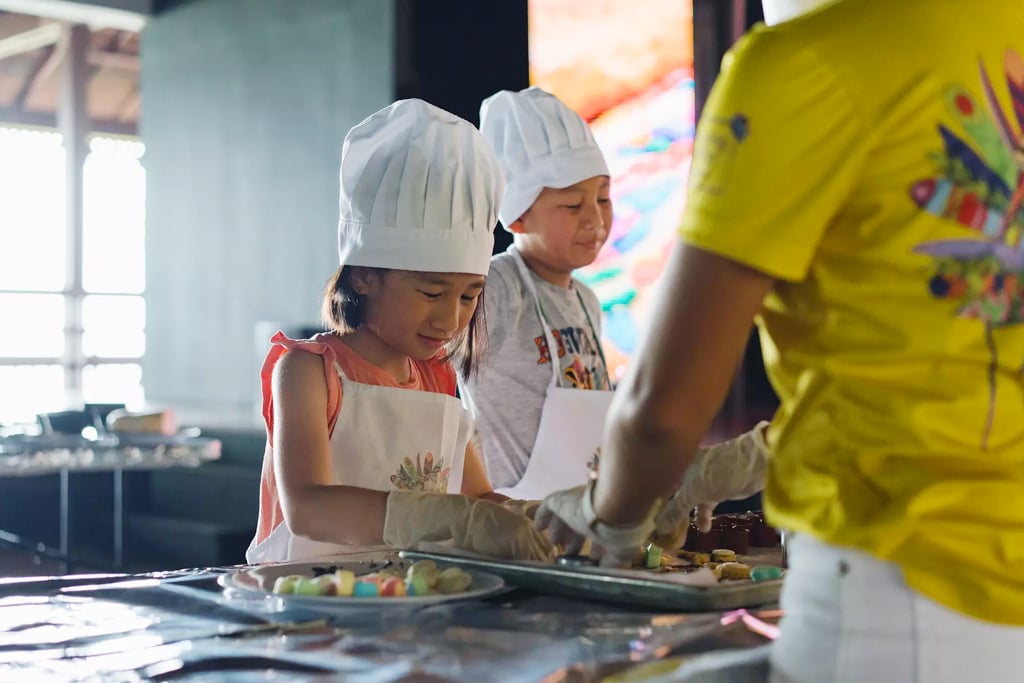 The idea is to let children have their own dedicated club, supervised by attentive specialist G.Os. And it's not just a babysitting service. No, these G.Os encourage the young ones to have fun at their own level, on their own terms – all geared towards inspiring independence, nurturing confidence and making friends.
STAYING SAFE TOGETHER
A holiday is your time to relax, so assurance comes before all else. To allay your pandemic-related concerns is the Safe Together initiative. This is a set of practices covering high-impact cleaning procedures, hygiene protocols and distancing standards. Club Med works with local authorities to certify their processes, and all staff are given up-to-date training in accordance with global health guidelines. So set your mind at ease, and let's dive into what the resort offers.
SO WHO ARE THE G.Os ANYWAY?
Key to the Club Med experience, the G.Os are the familiar faces you'll see throughout your stay. The incredibly friendly people who welcome and entertain you. They also pull double duty as drink mixers, sports instructors and child supervisors. Yes, they do a whole lot for Club Med's friendly atmosphere.
With Club Med's French heritage, G.O stands for Gentil Organisateur = Nice Organiser. (At the same time, a guest is referred to as G.M, Gentil Membre = Nice Member.) They're chosen as a direct expression of Club Med's values: good humour, availability, expertise and kindness. All of which you'll no doubt feel, right from the start of your Club Med holiday. Can't wait?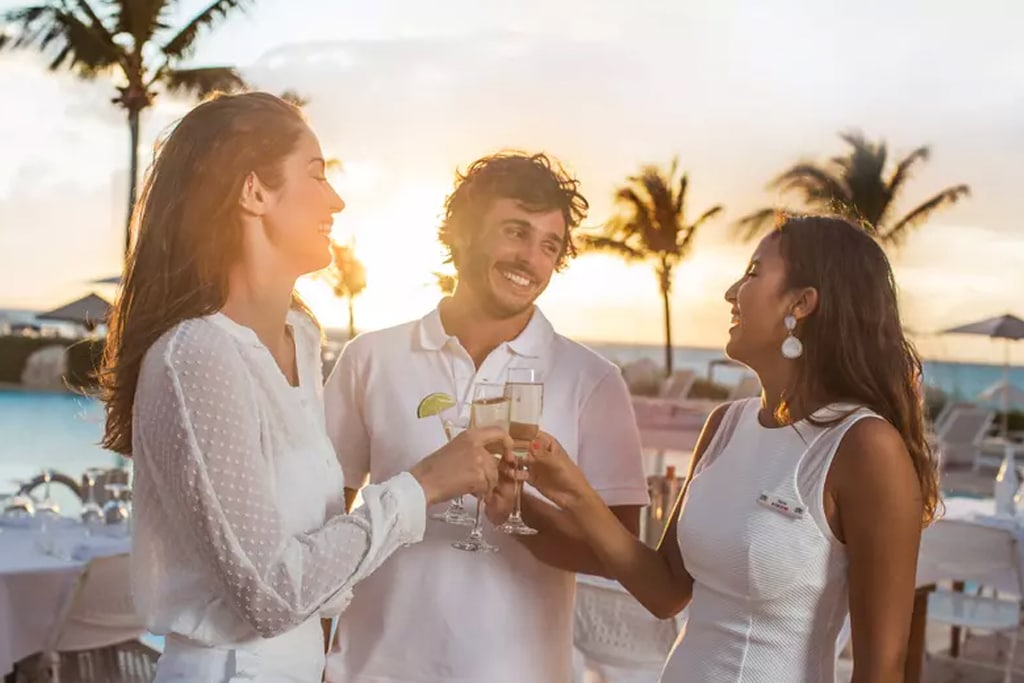 HOW TO GET THERE
Booking is easy, and all you have to do is show up. If you're driving, it's approximately 3 hours from Kuala Lumpur. If you're taking a flight, the nearest airport is Kuantan, followed by a 1-hour drive to Club Med Cherating Beach.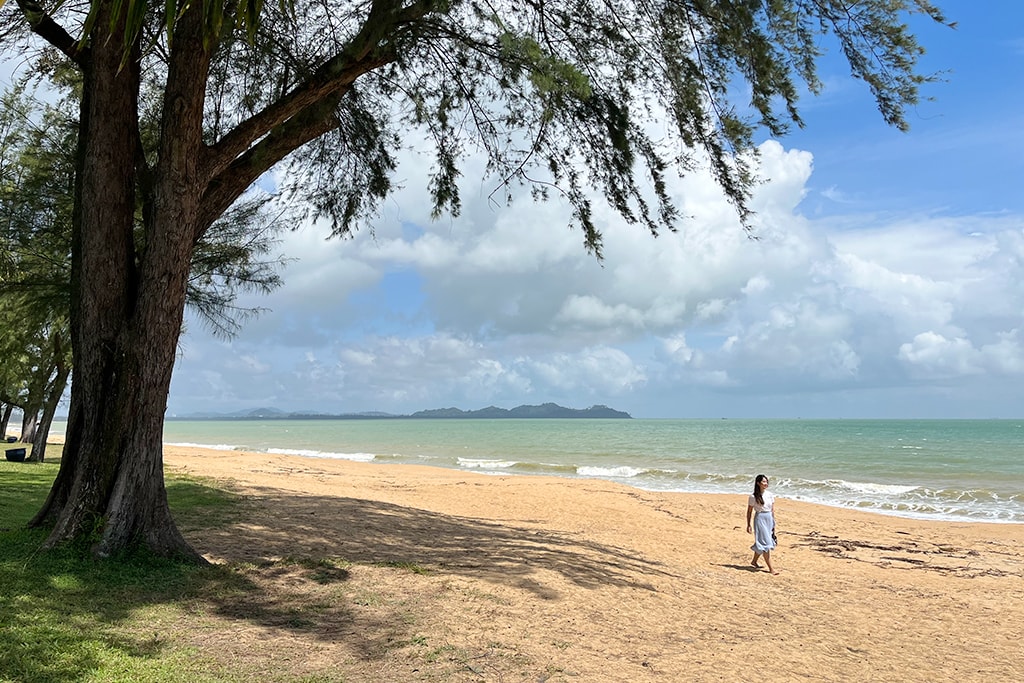 want to BOOK YOUR CLUB MED CHERATING HOLIDAY? let us help
You may also be interested in: