Wesak day is simply a celebration to commemorate Buddha's Birthday, and Wesak 2023 will fall on a Thursday, 4 May. Wesak – sometimes known as Vesak, Buddha Jayanti, Buddha Purnima, and Buddha Day – is a public holiday observed by Buddhists and Hindus in South and Southeast Asia, and in Tibet and Mongolia.
During Wesak Day, practitioners and worshippers are taught to not take the life of any living being during this holy time. Also, many Buddhists were taught to not consume animals, animal products, or anything that requires taking their lives.
Hence, Buddhists from all over the world would typically refrain from eating meat, and turn to veganism or be vegetarians to reduce the number of animals that have to be sacrificed for food. This is also a way to show respect to Buddha on his birthday.
Apart from religious observances, Wesak Day is also marked by cultural festivities, such as parades, lantern processions, and temple fairs. These events provide an opportunity for people to come together and celebrate the values of peace, harmony, and goodwill.
Wesak 2023 is going to be a long holiday as it falls on Friday. This would mean you'll get to enjoy a long weekend and even plan a short, local getaway with your loved ones.
The Story of Siddhārtha Gautama
Apart from Buddha's birthday, Wesak is also the celebration of the passing away of Gautama Buddha, the founder of Buddhism. Originally, Gautama Buddha was also known as Siddhārtha Gautama, but Buddha is a title that also holds the meaning of 'the enlightened' or 'the awakened one'. Siddhārtha Gautama was then named Gautama Buddha after he found enlightenment.
A little history on Siddhārtha Gautama: more than 2000 years ago, Siddhārtha Gautama was a prince born into a wealthy family back in the land we call Nepal today. Naturally, he wasn't aware of the suffering of the people around him, as he lived a life of great luxury and wealth.
One day, he decided to leave his home one day to explore the outside world. He saw suffering, sickness, old age, and death in the people around him, things that never crossed his mind before. He realised these were things he couldn't escape.
What he saw made him heavily re-evaluate his life. He took about six years to study what he had seen and experienced and started to practice meditation on his travels. Then, he found the meaning of life and became spiritually aware. Siddhārtha Gautama then became an important teacher of Buddhism and helped many people around him. He was then known as the Buddha, which means 'The Enlightened One'.
Every year, the date of Wesak Day is decided based on the full moon day of the Vaisakha month in the Buddhist calendar. Depending on where you live in the world, this day lands on different dates, but mostly in May or early June.
For instance, Wesak Day 2023 falls on Thursday, 4 May for people living in Malaysia. However, for Indonesia, the full moon will only happen on Sunday, 4 June. So, Wesak Day 2023 is different for everyone living in different cities.
Wesak Day Activities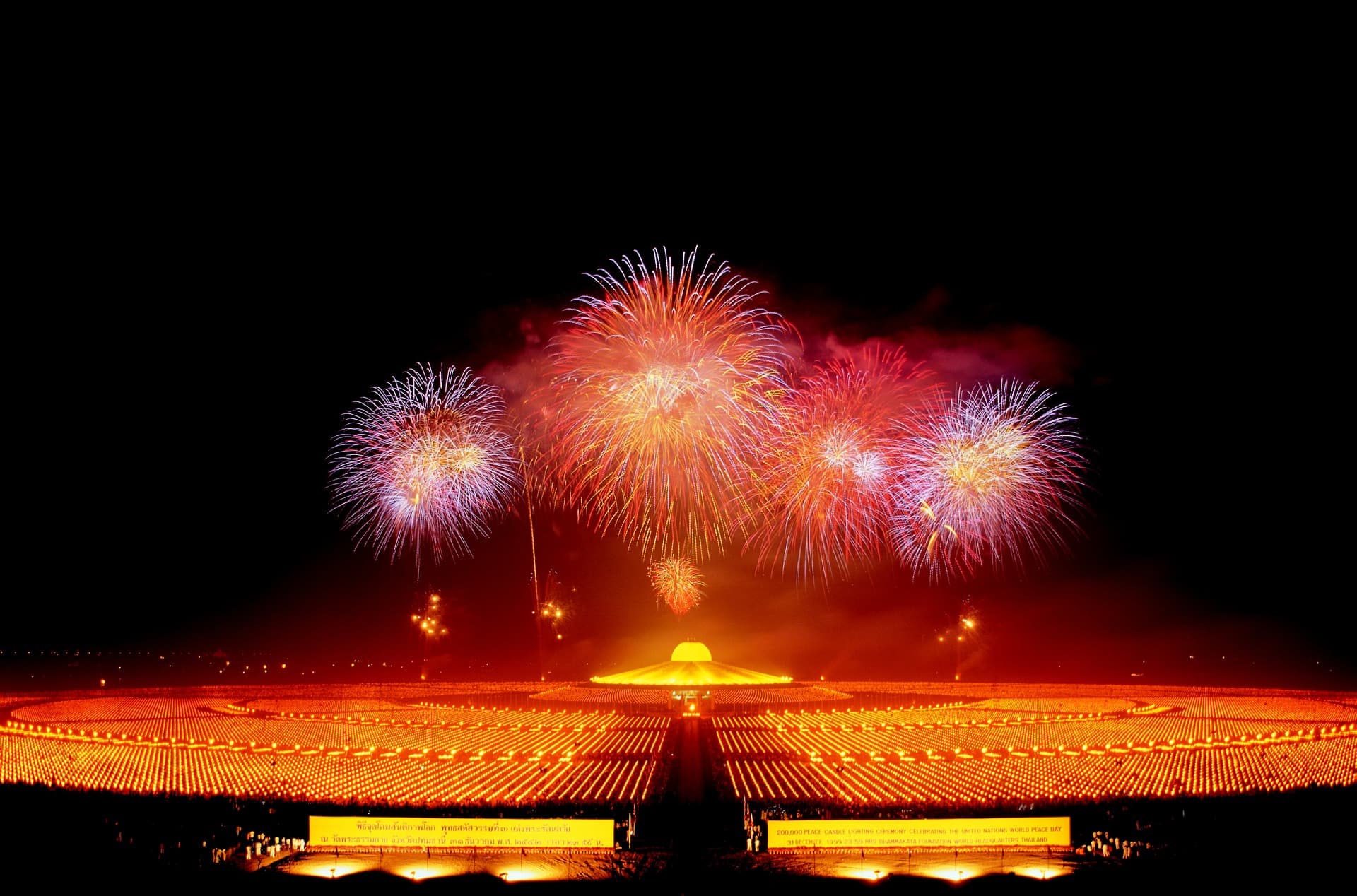 Some of the Wesak Day activities include paying tribute to Buddha's life in the early hours, as well as reflecting on his teachings. Although, there are many Buddhists who adopt a slightly different culture for the Wesak Day activities, as they like to pay their tribute from the comfort of their own homes before visiting temples around the city.
However, there are a big number of Buddhists who would visit their favourite temple and stay there for a whole day and night to enjoy the Wesak Day activities and meditate.
These Buddhists will also carry out good deeds like visiting the elderly in old folks' homes and sharing food with the needy at salvation homes. Most of these Buddhists will also celebrate the holiday by decorating their homes with lanterns and taking part in processions and some will also wear special white clothes, called Kāṣāya. All the temples – no matter what type of Buddhist temple – will also be decorated with lanterns, flowers, and offerings of food to be given to the monks. Family and friends will also share some food and fruits when they meet at the temples.
Practice the Eight Precepts of Wesak Day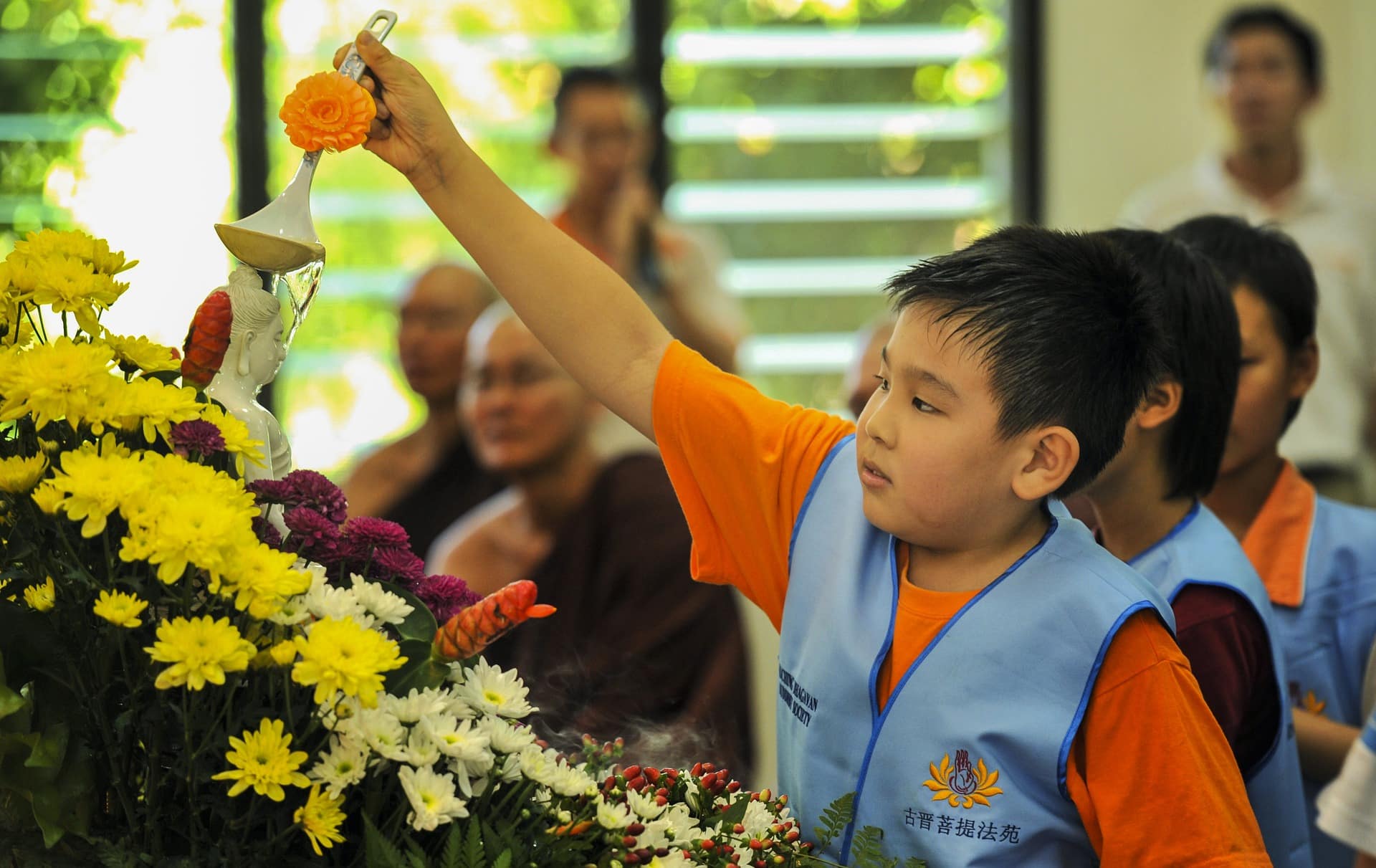 Throughout the day, especially in the afternoon, the Buddhists and attendees will then take place in a ritual called 'Bathing the Buddha'. They will take turns pouring fragrant, holy water over a statue of Buddha to symbolize inner purification. This is also to practice the act of clearing their minds of negative thoughts.
Bathing Buddha's statue aside, this practice also allows Buddhists to observe the Eight Precepts of Wesak day, where devotees refrain from doing the following during this period.
Devotees are advised to not lie in a luxurious or high sleeping place and to show humility. Most Buddhists will place mats on the floor and sleep on just one pillow, or a makeshift pillow with old rags or towels.
Buddhists also refrained from indulging in earthly pleasures. It's not so much of refrain from being happy, but more like staying humble and enjoying the little things you have in front of you.
There is a specific time to eat and break the fast, as long as you don't eat at a certain 'forbidden' time (afternoon).
No alcohol or any intoxicating substances are allowed during this period.
Devotees are also reminded to not say negative things to their friends and family.
No sexual activities are allowed as all devotees are advised to stay pure with a clean mind.
No stealing is allowed, although this is a no-brainer. To put things simply, always ask for permission whenever you want to take something that doesn't belong to you.
Last and most importantly, destroying any living creatures is a big no-no. Not even insects we deemed pests. That being said, all devotees are required to go vegan or be vegetarians during this period.
Learn all about Buddhism this Wesak day Malaysia 2023
During Wesak Day Malaysia 2023, just like every year, the temples and monks will teach attendees about different religions and cultures as an important part of everyone's education. You can learn to understand the different ways of living, which can help bring people together, regardless of race and religion. Wesak 2023 is a perfect cultural festival to teach children of all ages about this. Plus, it's best to learn from young ones to have a brighter view of the future.
At temples, there will be plenty of Wesak Day activities going around in the courtyard of the temples. You will see a table or two with the Wesak Illustrated Lotus Cards. On these cards, the lotus flower represents purity in Buddhism and comes in different forms, shapes, and sizes. You can purchase them in the form of donations, and place these cards in your wallets, cars, and rooms at home.
For the kids, there are great teaching and learning materials in the form of books and interactive colouring pages. These books are perfect for kids to start learning about the Buddhism way of life.
In some temples, there are classes you and your kids can attend – not only on Wesak 2023 but any other time too. This is also the perfect way to introduce Buddhism to children and anyone interested. There will be theory and practical lessons where kids and adults can read, discuss and do activities together.
During Wesak day, these lessons are taken to the next level. Classes are usually equipped with presentations, lesson modules, history and background of Buddhism as well as assessment materials and activities.
The Wesak 2023 ceremony starts at dawn when devotees gather at their respective Buddhist temples to meditate and sing hymns. At the same time, monks will chant the melodic sutras.
After that, there will be a candle procession activity and symbolic offerings of joss sticks, candles, and flowers on Buddha's statue. Also, food, drinks, and all forms of donations for the less fortunate will be handed out during the ceremony.
In Malaysia, there are numerous temples in every city. Here are some popular ones you can visit on Wesak day Malaysia 2023 to join in on the celebrations and activities. Visitors who are not Buddhists or new to this way of life are encouraged to attend and experience the Buddhist traditions.
11 Temples to Visit this Wesak 2023
Thai Buddhist Chetawan Temple, Petaling Jaya, Selangor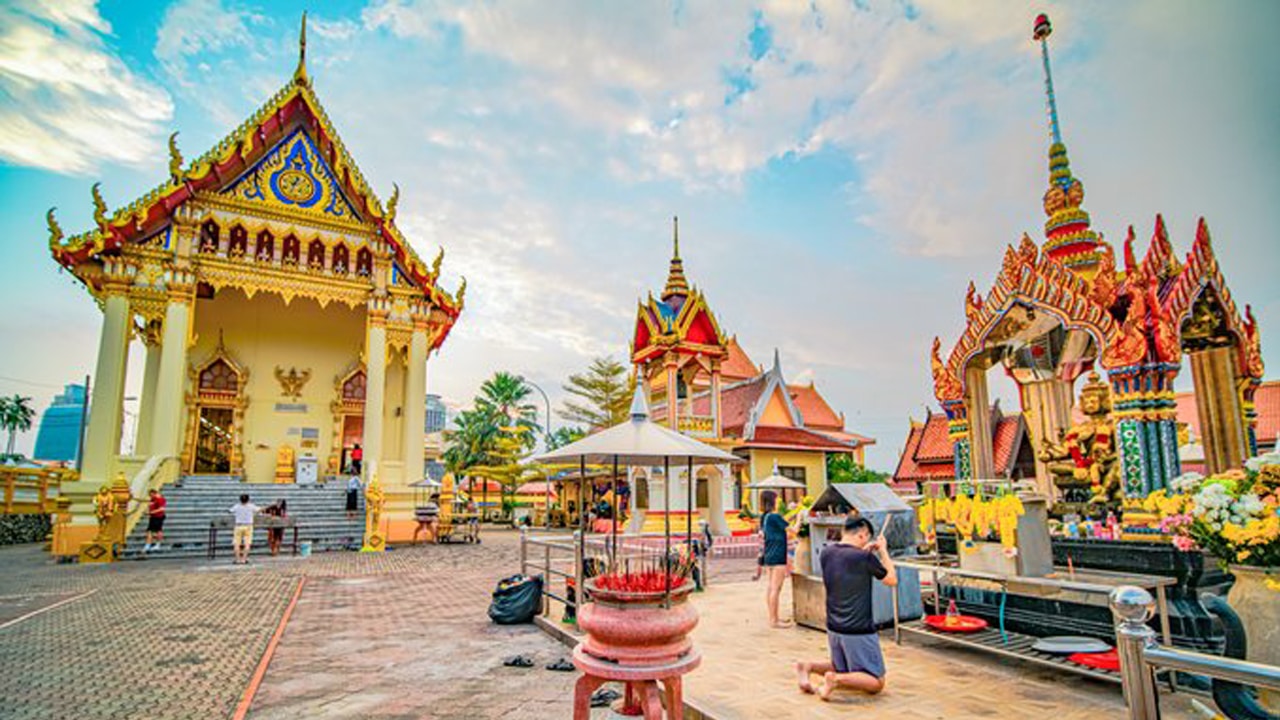 The Chetawan Temple, a Thai Buddhist temple, is situated in Seksyen 10, Petaling Jaya, Selangor. The temple was officially opened in 1957 by the late King of Thailand immediately after its construction. During the annual celebration of Wesak Day, the temple becomes a bustling hub of activity as both seasoned and new devotees come together for meditation, prayers, offerings, and other blessings.
Maha Vihara Buddhist Temple, Brickfields, Kuala Lumpur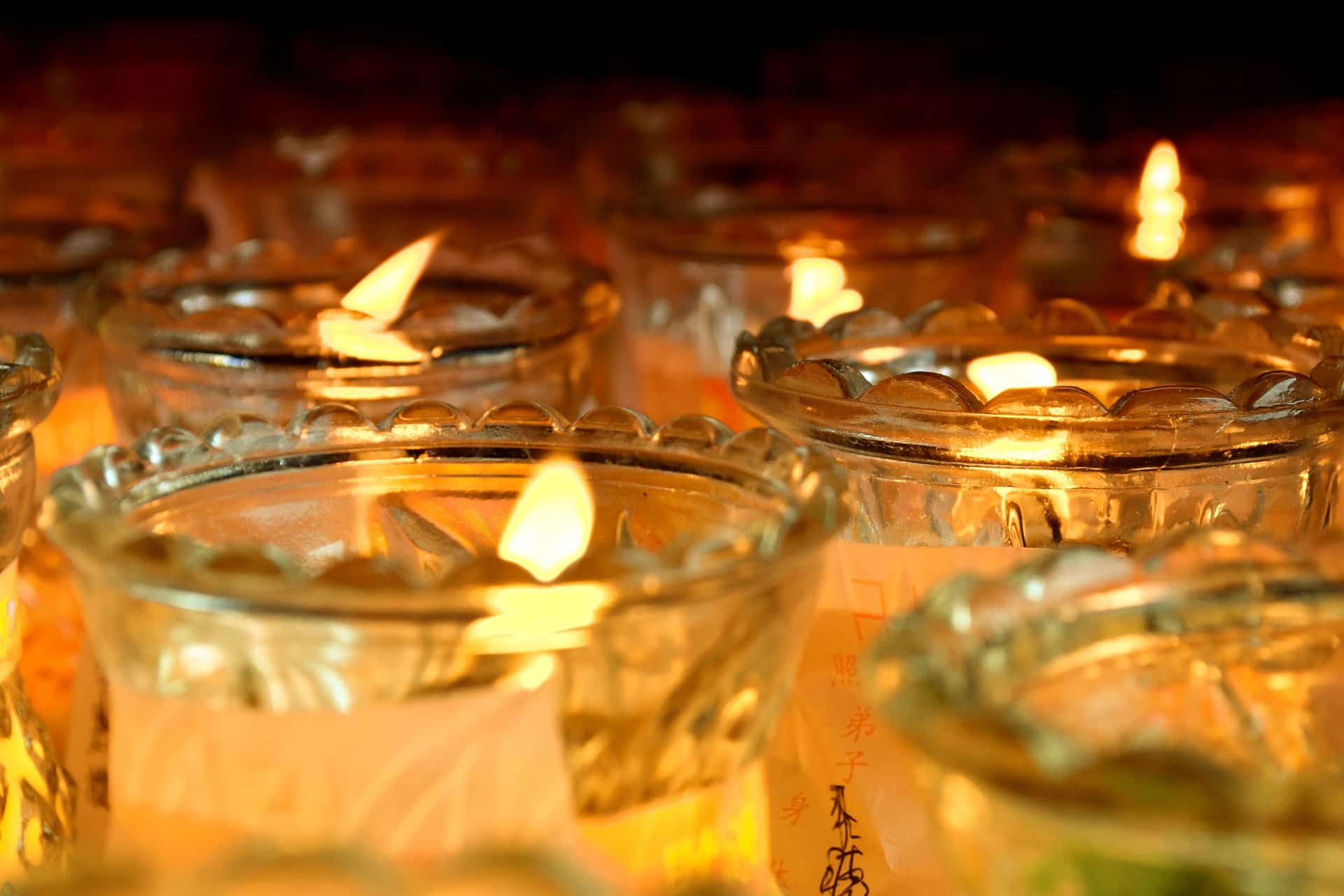 Located in Kuala Lumpur's Brickfields district, the Maha Vihara Buddhist Temple is one of the most popular temples in the area, especially during the annual Wesak Day Festival.  This Sri Lankan temple has become the focal point for the annual Wesak Day Festival. During this Wesak 2023 celebration, expect to see devotees from all walks of life offer their prayers, as well as light oil lamps and candles for peace and prosperity. It's believed that the lamps will also chase away darkness and evil.
Thean Hou Buddhist Temple, Kuala Lumpur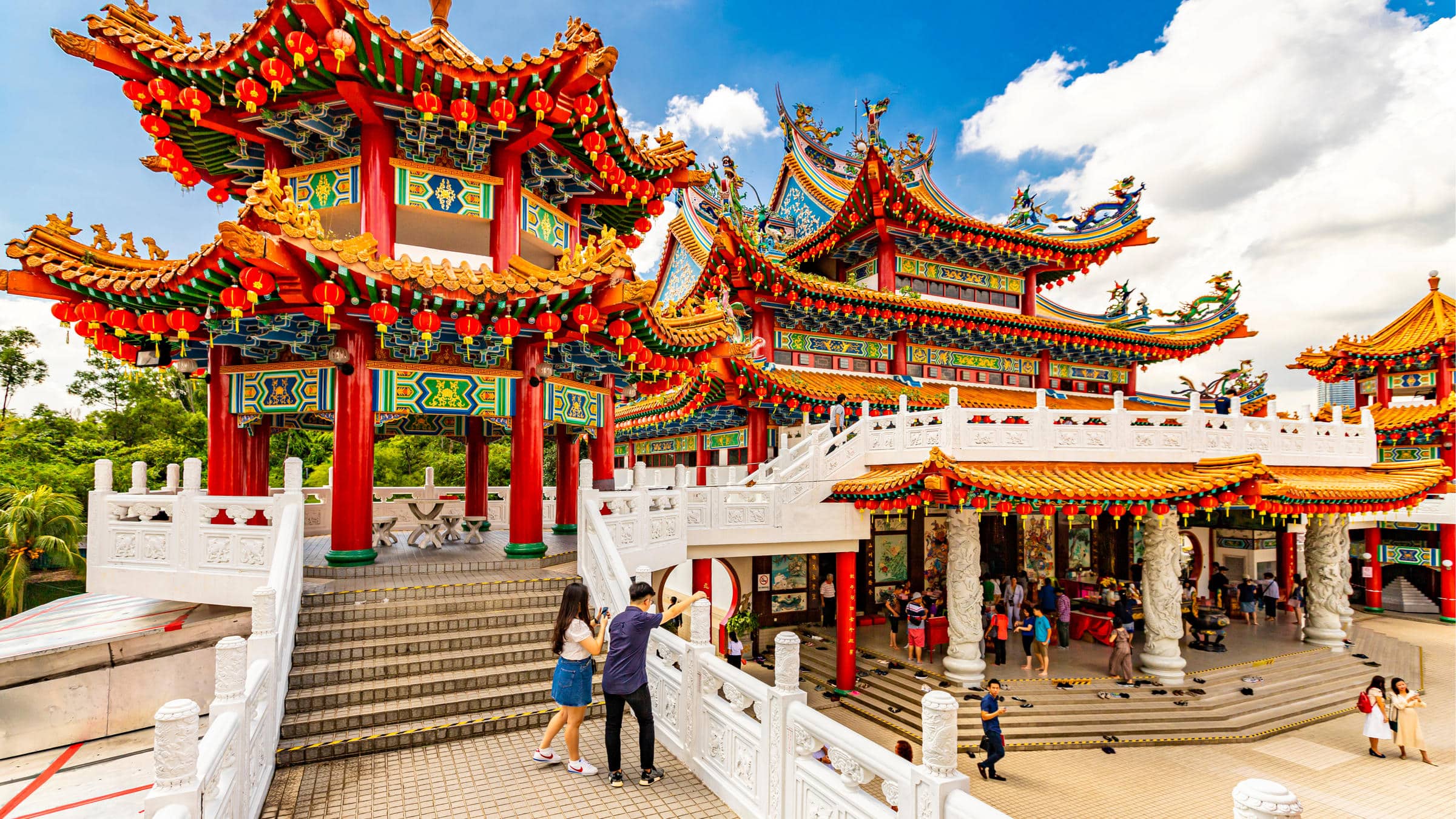 This Wesak day 2023, expect to see devotees fill up every corner and inch of Thean Hou Temple. This temple has a six-tiered statue of the sea goddess Mazu and Buddhists and visitors usually offer candles and flowers.
It is believed that the fragrance and beauty of these flowers represent impermanence, and you will notice the flowers eventually become scentless and withered over time. This serves as a reminder to all devotees to cherish and appreciate the present moment, and not take anything for granted.
Sri Jayanti Theravada Buddhist Temple, Sentul, Kuala Lumpur
This coming Wesak day 2023, the Sri Jayanti Theravada Buddhist Temple that's located at Sentul will offer various Buddhism-related activities, Dhamma classes, counselling, and blessing services. This Theravada Buddhist temple is linked to the Sri Jayanti Welfare Organisation which functions to assist the less fortunate as well as the elderly community.
Chaiya Mangalaram Thai Buddhist Temple, Georgetown, Penang
On Wesak day 2023, thousands of Buddhist devotees will visit the Chaiya Mangalaram Thai Buddhist Temple, also known as the Wat Chaiya Mangkalaram, located in Georgetown, Penang. It is famous for its giant reclining Buddha statue, which measures 33 meters long and is one of the largest in the world.
At this temple, devotees usually offer lotus candles and pray for health, wealth, prosperity, and luck. In Buddhism, the lotus flower is a symbol of purity, spiritual awakening, and faithfulness. Hence the flower is considered pure as it can emerge from murky waters in the morning and be perfectly clean before noon. Additionally, the lotus flower is also a symbol of speech, body and mental purity, making it an important symbol in Buddhism.
The Malaysian Buddhist Association, Burma Road, Penang
The Malaysian Buddhist Association (MBA) is a non-profit organization that aims to promote and propagate Buddhism in Malaysia. The association was established in 1954 and is one of the oldest Buddhist organizations in the country.
On Wesak day, Buddhist devotees will usually head to this temple to perform a bathing ceremony for the statue of young Prince Siddhartha. They will usually move very slowly in a line, and take turns bathing the statue in the flowery, holy water. This ceremony, also known as the "Bathing of the Buddha" ceremony, where Buddhists pour water over the statue of the young Prince Siddhartha to symbolize the purification of one's thoughts and actions.
Butterworth Buddhist Association, Penang
The Butterworth Buddhist Association, although small, is a significant centre of Buddhism for the villagers in the surrounding area. The Butterworth Buddhist Association will provide welfare, education and recreational activities not only on Wesak day but also regularly. This coming Wesak day 2023, special ceremonies, donations and offerings, prayers and meditation, monk chantings and other special activities such as a blood donation drive will take place inside the temple.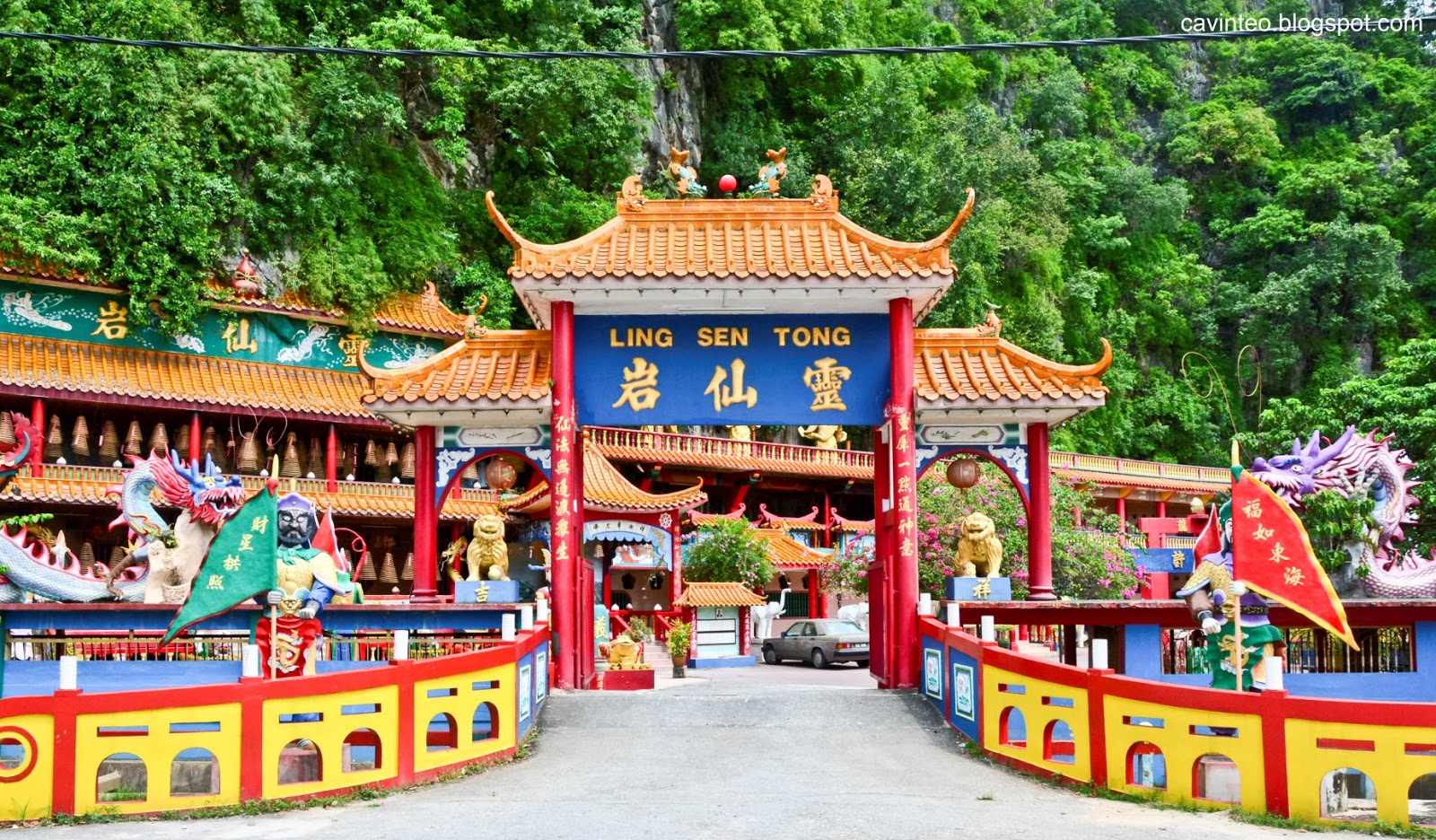 Ling Sen Tong Temple, Ipoh, Perak
The Ling Sen Tong Temple boasts phenomenal architecture, as it is situated at the foot of a towering limestone hill. The temple's main compound features several awe-inspiring statues of animals, deities, and characters from Chinese folklore.
The temple is filled with numerous statues of animals, deities, and characters from Chinese folklore, including the 18 Arhats (Buddhist saints) and the Goddess of Mercy (Kuan Yin). One of the most impressive statues at the temple is the towering 40-foot-tall statue of the Buddha. Visitors can also find a pond filled with turtles, which are considered sacred animals in Chinese culture.
In addition to the various statues and sculptures, the temple also houses a vegetarian restaurant, where visitors can enjoy delicious vegetarian dishes. The temple is open to the public and welcomes visitors of all faiths to come and experience its peaceful and serene atmosphere.
Wat Siribunyamagaram Thai Buddhist Temple, Ipoh, Perak
For an immersive Thai Buddhist experience this Wesak day 2023, consider visiting Wat Siribunyamagaram and immersing yourself in the Thai Buddhist way of life. At this temple, devotees light joss sticks as an offering to Buddha. Pay attention to the scent of the joss stick, as it is believed to have a calming effect on the mind, body, and spirit, similar to the benefits of aromatherapy. In addition, through their prayers, devotees believe that the calmness brought about by the joss stick can bring luck and prosperity into their lives.
The Pahang Buddhist Association, Kuantan, Pahang
This Buddhist temple in Kuantan, Pahang is the most prominent in the state. The Pahang Buddhist Association is an organization that promotes Buddhism and its teachings in Pahang, Malaysia. The association aims to provide a platform for Buddhist devotees to come together and practice their faith. They organize various religious activities and events throughout the year, including Wesak Day celebrations, meditation sessions, and Dharma talks. The Pahang Buddhist Association also engages in charitable work, such as providing aid and support to the needy and organizing blood donation drives.
The land and setting are tranquil, and there's a lake garden with a beautiful hill as a backdrop. During this Wesak day in Malaysia, Buddhist devotees would visit this temple to pray for good health, good wealth, happiness, and better education for the coming year.
Poh Ka Buddhist Temple, Kuching, Sarawak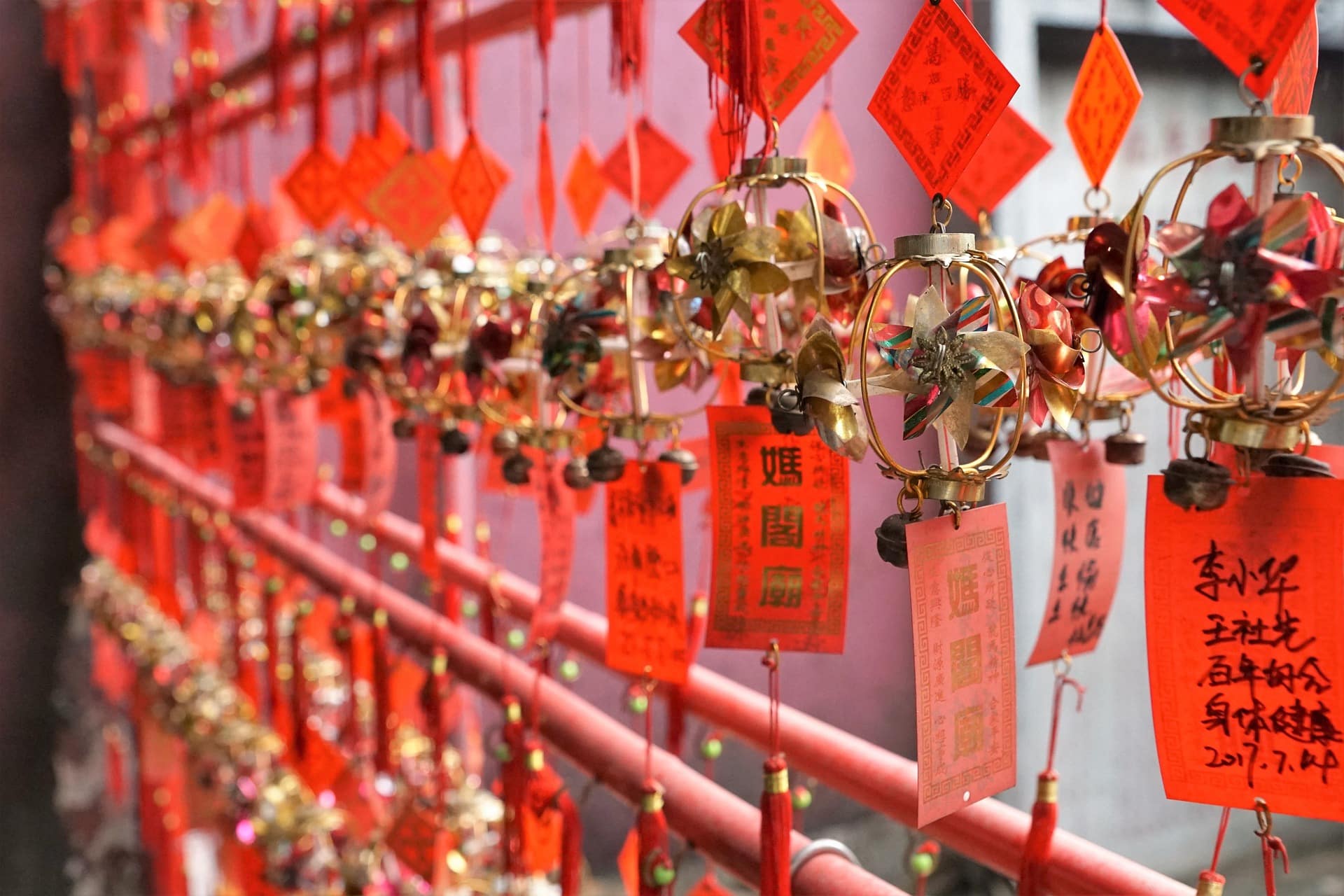 Poh Ka Temple is a significant landmark in Sarawak and is considered one of the must-visit places for Buddhists in Malaysia. It was built back in the 1900s and is one of the oldest temples in Malaysia. On Wesak day, all devotees will gather at Poh Ka to participate in the special ceremonies, donations and offerings, monk chants, meditation, and prayers that go on from morning until night.
Apart from Wesak day, the temple also holds regular events and activities such as meditation classes, Dharma talks, and charity drives. Visitors can explore the temple complex and admire the beautiful statues, pagodas, and other Buddhist artefacts. The temple also houses a library where visitors can learn more about Buddhism and its teachings.
Wesak day is a big ceremony in Malaysia and all Buddhist devotees – even non-Buddhists – would gather in temples to offer their prayers. As a visitor, you can also gather at these temples to learn and experience what Wesak day is all about. From the bustling cities of Kuala Lumpur and Penang to the quieter towns and villages, temples will be filled with devotees performing various rituals, ceremonies, and acts of devotion.
Each temple has its unique practices, traditions, and offerings, but they all share a common goal of commemorating the birth, enlightenment, and passing of the Buddha. Whether it's offering lotus candles, bathing a statue of the Buddha, or chanting mantras, each act of devotion serves as a reminder of the Buddha's teachings and the importance of cultivating compassion, wisdom, and inner peace.
LOOKING TO VISIT MORE TEMPLEs IN MALAYSIA AND AROUND THE WORLD?
You may also be interested in: