Experience one of the most scenic road-trips in Western Australia as you drive along the coast of the Indian Ocean while exploring some of the most popular destinations.
Visit pristine beaches, get acquainted with the vast marine life of Coral Bay and go on a hike in Kalbarri National Park.
SELF DRIVE TOUR HIGHLIGHTS
It's Always Sunny in Geraldton
Beautiful countryside and amazing weather are what makes Geraldton a popular holiday destination.
Make a stop at Nambung National Park to visit the mysterious moonscapes, Pinnacles.
Fun & Frolic in Monkey Mia
Hundred-kilometre-long shell beach, friendly dolphins and stunning coastal sights. Must see:
Shell Beach
Stromatolites at Hamelin Pool
Bottlenose Dolphins
Immerse in Nature at Kalbarri National Park
Trail along Kalbarri's 400-million-year-old river gorges and beautiful cascading waterways.
Go kayaking on Murchison River or go on a hike to experience the dramatic beauty of ancient rock formations.
SELF DRIVE TOUR
DOWNLOAD ITINERARY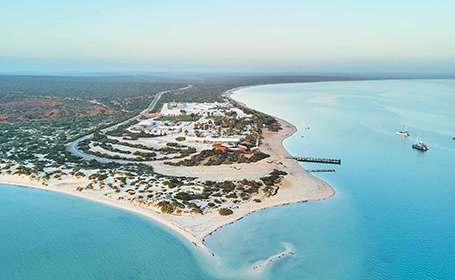 Travel from now till 31 Mar 2023. Book from now till 15 Mar 2023.
EXPLORE MORE